Haunted Hotel Bethlehem
With a history of just over 278 years, Hotel Bethlehem is one of Pennsylvania's oldest hotels, and of course, one of its most haunted. Unlike most of the paranormal locations we've covered here before, the spectral residents of the Hotel Bethlehem are as friendly as can be. A member of Historic Hotels of America and the National Register of Historic Places, the hotel boasts 125 guest rooms. It is a centerpiece in the Central Bethlehem Historic District. Bethlehem, Pennsylvania, where the hotel is located, is about a two-hour eastern drive from the city of Gettysburg.
Hotel Bethlehem's Centuries of Haunted History
Bethlehem's famous 'first-house' was built in 1741 when George Washington still occupied office as president and was located on the site until about 1823, when the Eagle Hotel replaced it. The original 1741 house was built by Moravian missionary Count Nicholas Von Zinzendorf. Then, almost 200 years later, in 1921, Hotel Bethlehem took its place. The first hotel was remodeled in the 1870s but was demolished in 1920 for a more fireproof and up-to-date structure. The Bethlehem Hotel Corporation built the Bethlehem Hotel as it is seen today starting in 1921 with funding from millionaire steel-tycoon Charles Schwab and others at Bethlehem Steel. After the closure of Bethlehem Steel in the 1990s, the hotel lay vacant, with no living guests walking about its halls for quite some time. Nearly a decade had gone by before a group of local investors purchased the property and renovated it extensively in the late 1990s. The hotel has been the lodging of many-a-men throughout its years, including Winston Churchill, Henry Ford, Thomas Edison, and even Amelia Earhart.
The hotel has seen the roaring 20s, the blast furnaces provided by Mr. Charles Schwab and his companies, and even the humble group of Moravian Missionaries that settled this piece of land after risking life and limb to cross the Atlantic Ocean into the new world.
Bethlehem's Spirited Guests
Known for its unmatched hospitality since the early 18th century, it's not surprising that there are at least four reported spirits residing in the hotel. Let's just dive right into who checked into the Hotel Bethlehem but never checked out!
May Yohe – Lady Francis Hope
Born right here at the hotel when it was known as The Eagle in April of 1866, May Augusta Yohe was the granddaughter of Caleb Yohe, who owned and operated the gorgeous Eagle Hotel. There are numerous accounts of May performing for guests in the hotel's lobby with her ethereal singing. She was so talented that some of the guests decided to pool their money and send her to Paris for formal Opera training. In 1888 she was making headlines across the country as one of the biggest stars of her time! May was also the victim of bad press, and her love life was usually plastered across newspapers for all to see.
In the 1890s, she set out to perform in London for Queen Victoria's son, Prince Edward. Here, she met Lord Francis Clinton Hope, a wealthy British lord, and married him almost immediately. He owned a very famous jewel called The Hope Diamond, which she wore on many occasions. Sadly, her marriage to Lord Hope did was not eternal like the diamond she wore so beautifully. By the turn of the century, she made headlines again for leaving Lord Hope for an American soldier. He ironically stole all of her jewelry, and she divorced him as well.
Even though May was a bit unlucky in love, her best times are said to have been right at the hotel, singing and dancing for all of those who would watch. Visitors say that you can still hear her singing and tinkling the keys of the lobby piano! Her apparition has been reported in the 3rd-floor exercise room as well as the lobby areas.
Francis Thomas
Francis was born in Wurtemburg, Germany, in September of 1732. He came to the American 'Colonies' when he was just six years old. The Moravian Bishop Spangenburg made an important impression on him when he was very young. He was known to be a fearless chap with a total disregard for danger. His job was that of a courier, which was extremely dangerous in colonial times. He came close to death a few times, once when he was thrown from a horse's back and broke his neck, another when the horse he was riding broke through some thin ice and sank them both into freezing water.
After all of his brushes with the reaper, Francis decided to learn a trade and took up cabinetmaking. Later, he met a woman named Anna Graeff, fell in love, and married her in January of 1762. They remained happily married for 53 years, and although they had no children of their own, the couple happily raised the Missionary's three children when they were sent to be educated at the famous girl's Seminary.
His honesty, faithfulness, and perseverance won him the respect of everyone around him. It was in this that he found his true calling, attending visitors to Bethlehem. He conducted himself with unimaginable candor, a sunny disposition, and readiness to do any act of kindness that he could. People absolutely loved Francis, and those who loved him called him dad. Francis died on April 4th, 1822, but hotel staff swears that he still tends to guests at Hotel Bethlehem, appearing mainly in the boiler room area of the hotel.
Mrs. Brong – Landlord
In 1833, Mrs. Brong and her husband were the landlords of the Eagle Hotel and were terminated by the Moravian committee when it was learned that Mr. Brong would join every single guest for a drink if it were requested of him. He was often removed by the hotel's bartender and sat on a nearby bench when he was too drunk to sit up!
Mrs. Brong had her own strange habit of not wearing shoes or stockings in the hotel, a bizarre issue for the times, and guests who arrived fresh off a stagecoach would be greeted by a woman with her legs completely exposed, which must have caused quite the commotion.
Strangely enough, kitchen staff speaks of seeing an apparition of a woman in period clothing without shoes or socks, which can only be assumed to be Mrs. Brong. She is most encountered by guests and staff in the kitchen and restaurant areas of the hotel, walking around barefoot!
  Unknown Spirit In Room 932
Room 932 has a very strange record of paranormal activity. Most famously, a couple who stayed in the room reported being awoken by a see-through man standing in front of their bed asking, 'why are you in my room?' When they switched on the light, he vanished.
There have been multiple accounts of reflections appearing in the room's mirrors that disappear moments later. Guests who have no past knowledge of the room experience happenings that defy the laws of physics, like papers standing on their edges. Books fly off desks and nightstands, lamps flash, and the bathroom wallpaper is reportedly turning pink. There is also a multitude of photos of 932 with orbs flitting about the room!
Room 932 is the most requested room for booking, which is no surprise, as guests want their paranormal money's worth when visiting this haunted lodging!
Have you ever visited Hotel Bethlehem? Do you think you'd be brave enough to stay a night in room 932 to figure out the identity of the spirit there? Whatever the case, Hotel Bethlehem deserves its spot as one of the top haunted hotels in the United States and proves its standing with its variety of spectral residents.
Sources Cited:
https://en.wikipedia.org/wiki/Hotel_Bethlehem
https://www.hotelbethlehem.com/history/
https://www.hotelbethlehem.com/famous-former-guests/
https://www.hotelbethlehem.com/ghosts/
Read Our Blog For More Haunted History!
The gettysburg hotel, mishler theater.
Pennsylvania historic hotel among U.S.'s 'most haunted'
Published: Oct. 11, 2023, 12:44 p.m.
Bethlehem, according to a recent list, is said to be home to one of America's most haunted historic hotels. The city is pictured here during Christmastime. (Julia Hatmaker) Julia Hatmaker file photo | For pennlive.com
Editor's note: Welcome to the world of "Paranormal PA," a PennLive series that delves into Pennsylvania-grown stories of spirits (like the ghost of a murdered girl whose cries can be heard in one of Penn State's libraries); cryptids ( the squonk ); oddities and legends (Pennsylvania's very own witch trials ); and the unexplained (was this thing that flew over Kecksburg a meteor or a UFO? ). Sign up here to get our Paranormal PA newsletter delivered to your inbox.
Are you looking for more than just a brief ghost tour ?
Then maybe consider staying a night or two in one of the country's supposedly most haunted hotels, one of which is located right here in Pennsylvania .
PARANORMAL PA: The Ghosts of Christmas City: The spirits of Bethlehem, Pa.
The Historic Hotels of America — a program that's part of the National Trust for Historic Preservation — sent out a list via press of the top 25 most haunted hotels in the country as of 2023.
Nestled among those 25 is the Sayre Mansion in Bethlehem, which is described by Discover Lehigh Valley as a 19th century "home and former residence of Robert Sayre," who was "the chief engineer of the Lehigh Valley Railroad."
It's Sayre's ghost along with several others that are said to still walk the halls of the mansion, although these spirits are more "mischievous" than malicious, according to the release.
"Employees and guests report experiencing tugs at their clothing that cannot be explained," reads the release. "A maintenance tech was alone repairing a toilet when a small washer suddenly disappeared and ended up across the room and under the bath.
"It seems as if a playful ghost wanted to start a game of hide and seek!"
Other hotels that made it onto the list were the Hilton Baton Rouge Capital Center in Louisiana and the Hotel Saranac in Saranac Lake, N.Y.
If you purchase a product or register for an account through a link on our site, we may receive compensation. By using this site, you consent to our User Agreement and agree that your clicks, interactions, and personal information may be collected, recorded, and/or stored by us and social media and other third-party partners in accordance with our Privacy Policy.
Nearby Communities
Hellertown-Lower Saucon, PA
Salisbury, PA
Nazareth, PA
Upper Saucon, PA
South Whitehall, PA
Palmer-Forks, PA
North Whitehall, PA
Lower Macungie, PA
State Edition
National Edition
Top National News
See All Communities
This post was contributed by a community member. The views expressed here are the author's own.
Business & Tech
Who's haunting the historic hotel bethlehem, room 932 may not be the only room with a boo at main street hotel., tara zrinski , neighbor.
The Hotel Bethlehem is built on a historic site that dates back to the first Moravian settlement in 1741. Guests and staff at this historic hotel have experienced quite a few strange happenings over the years, but the hotel has officially embraced its haunted nature in recent years.
"It was not to the staff's advantage to keep hush, hush on the ghosts," said hotel historian Natalie Bock. "Researching the ghosts at the hotel came about as an outlet for the staff who were frightened by the stories they heard."
Five years ago, Bock started logging in the stories and researching the archival history of the hotel. She tracked down anyone associated with the hotel, especially the "old timers" and former employees. What she found was "a resounding theme" of paranormal activity.
Interested in local real estate? Subscribe to Patch's new newsletter to be the first to know about open houses, new listings and more.
The Hotel promotes one room with a boo and claims at least 4 ghosts.
Guests staying in Room 932 have reported flashes in the mirror or papers flying off the table. "The most mind-boggling event was when one guest opened the bathroom and saw an entirely different bathroom for a few moments," said Bock.
"932 is not the only haunted room, that's the one we advertise as haunted," said Bock, "We are very careful of the information that gets out because some people get frightened."   
Still another sighting was of a man standing at the foot of the bed in his boxers asking, "What are you doing in my bed?" The guests immediately checked out.
Room 932 took on a life of its own with all the requests from paranormal investigators and amateur ghost hunters wanting to stay in the room. It is one of the most requested rooms and the one most written about in books and blogs.
Rick Fisher, a ghost hunter with the Paranormal Society of PA , set up his equipment in room 932 and recorded hours of Electronic Voice Phenomena, or EVP's.
"Where's Mary?"
"I'm locked in a closet."
"Look at the view."
Prices for Room 932 vary from $169 - $199, which includes the view and the boo. 
Francis "Daddy" Thomas , a Moravian known for his highly sociable nature and delivering mail to the girl's school, has been sighted in the boiler room, where infrared sensors have detected the movements that corroborated the reports of seeing a man in a black tricorn hat and black wool cape. 
The dark figure appeared to former night engineer, Steve, and disappeared into a cloud of smoke that flew across the room. Bock said that Steve would lock himself in his office and he would see shadows moving back and forth under his door.
Bock also took me to the deepest recesses of the Boiler Room where a panel revealed a tunnel that, by now was filled in but was one used by the Moravians to escape Native American attacks. Maybe this is how Thomas gets from to the Hotel?
Linda Farmer, a psychic, also said that there was a man, suspected of being Thomas, checking in on all single, female travelers throughout the hotel. 
Mrs. Brong and her husband were innkeepers of the Eagle Hotel for six months in 1833. The Moravians did not appreciate Mr. Brong's excessive imbibing or Mrs. Brong's greeting the guests with no shoes or stockings. Mrs. Brong, apparently, may still be greeting guests in her bare feet in the Mural Ballroom.
Mary "May" Yohe  was the daughter of the management in the mid 1800s who danced and sang for the hotel guests in the lobby. She became famous in Paris for her operatic vocals and stage performances. Her social climb reached its height when she married Lord Francis Clinton Hope. His family owned the Hope Diamond which May displayed around her neck. 
Unfortunately her social climb took a nose dive when she fell in love with an American soldier and left Hope. She became a blacklisted performer and lived, essentially, a life of poverty after her soldier boy left her. It is she who started the legend of the Hope diamond's curse in a screenplay she wrote.
May still sings in the lounge on occasion and has made appearances in the lobby, the third floor and the exercise room. She is also believed to be the mysterious little girl seen in the windows.  
Mrs. Hops a former caretaker of the Eagle Hotel from 1874 - 1919, presently guards shadows in the basement. Farmer, the psychic said she felt the presence of someone hiding others in the basement. Later through research, Bock uncovered that Mrs. Hops, was harboring slaves she brought from Virginia in the basement of the Eagle Hotel. Records  from 1840-70 confirm employees listed as "negro" and "born in Virginia." 
A walk through the Hall of History in the lower lobby prominently displays the history associated with the ghosts in permanent residence and some of the interesting structural history of the building. There is a set of two doors with a unique arch leading to what was once a "speakeasy" used during prohibition and a photo of the empty Pioneer Tap Room that shows the unexplainable shadow of a man in a hat. 
Bock said, "GhostBreakers tried every angle and technique to recreate the shadow but they could not." 
GhostBreakers is the paranormal "examination" team of choice for Hotel Bethlehem.  
Kim Kowalczyk, a retired detective and founder of GhostBreakers, said, "I have to make it known that no clear conclusions have been made to date. We were called in to evaluate the stories about the hotel. Although we have found some clues, nothing has been found that we could form conclusions from."
GhostBreakers has been around since 1976, and consist of a team of a retired detectives with the U.S. armed forces as well as present, former and retired police officers from the local to federal level. GhostBreakers will do another Haunted Hotel Weekend March 30 through April 1, 2012.
The Hotel now embraces its spirits. "We wanted to do things tastefully, not scare people. There are no Lizzy Bordens at the Hotel," said Bock.  
The Hotel gets at least one call per week from ghost hunting organizations offering to "free us from our ghosts," said Bock. "We want to keep them, there is no evil spirits here."
The views expressed in this post are the author's own. Want to post on Patch? Register for a user account.
The rules of replying:
Be respectful. This is a space for friendly local discussions. No racist, discriminatory, vulgar or threatening language will be tolerated.
Be transparent. Use your real name, and back up your claims.
Keep it local and relevant. Make sure your replies stay on topic.
Review the Patch Community Guidelines.
More from Bethlehem
Lehigh university hosts "fall community welcome lunch".
Halloween 2023: Are these 9 Lehigh Valley sites haunted? Paranormal expert weighs in.
Updated: Oct. 26, 2023, 11:47 p.m. |
Published: Oct. 21, 2023, 7:35 a.m.
Lehighvalleylive.com Staff
A version of this post originally published in October 2016. It has since been updated.
Charles J. Adams III has been a paranormal expert for 43 years. Since 1982, he has penned dozens of books about haunted places, including two volumes of "Ghost Stories of the Lehigh Valley."
With Halloween approaching, we figured it was a good time to revisit what the Berks County-based author previously shared with lehighvalleylive.com regarding some of his favorite haunted places in the Lehigh Valley -- and a few spots where the ghost stories don't hold up.
The Sun Inn
564 Main St., Bethlehem
"I'm a sucker for atmosphere," Adams said, "and I really appreciate a ghost story that has a historical element." The Sun Inn was first built in 1758, but Adams says it wasn't until a restoration in the 1970s that awoke the paranormal energy at the site. Reports of a spectral figure in a white apron matched up to historical records of a nurse named Elizabeth Moore who died at the inn in 1897, he said. Another legend has a Moravian brother hiding a treasure in a secret room in the Inn. His ghost supposedly continues to guard the stash.
Hotel Bethlehem
437 Main St., Bethlehem
"It looks like it should be haunted, and it is haunted," Adams said. The downtown institution acknowledges its supernatural side with four examples of ghostly presences in the hotel listed on its website. Chief among them is their "Room with a Boo," room 932. Adams said he heard from a woman who stayed there with no prior interest in ghost-hunting, and was awakened by the ghostly form of a man in boxer shorts. When she blinked, it disappeared. The hotel says it's one of their most requested rooms.
Bake Oven Knob
7705 Bake Oven Road, Heidelberg Township
This Blue Mountain overlook might not strike hikers as a particularly eerie spot. And any unsettling feeling could just be the elevation. But a story says that a hiker was reported missing here and never found. The woman's apparition is said to continue to roam the Appalachian Trail nearby. "It's also a gorgeous area," Adams added.
The King George Inn
3141 Hamilton Blvd., South Whitehall Township
Many of the area's ghost stories, Adams said, concern the French and Indian War of the mid-18th century. That's the case at this historic South Whitehall Township inn, which is closed but slated for preservation under development plans for the property. The story goes that a family escaping an attack hid a child in a well. The child never made it out. "Whatever they did to that building, the people who occupied it would report wondering, 'What is that sound?' The sound is the baby wailing," Adams said.
Easton Area Public Library
515 Church St., Easton
As an author often booked to speak at library, Adams said he has firsthand experiences with the spirits dwelling at the Easton Area Public Library . The structure was built on an old graveyard, and Adams said 30 unclaimed graves were said to be left unmoved. People have seen latched doors opening, and at one Adams' events at the library, a crowd member reported seeing a glowing figure.
State Theatre
453 Northampton St., Easton
The haunting at the State Theatre is one of the area's most famous. Adams said its veracity is bolstered by the number of people who have sensed the supernatural without being preconditioned to expect it. Performers stopping to play at the theater will report a ghostly experience, to little surprise from locals. The theater's resident phantom is believed to be a former longtime manager, J. Fred Osterstock, namesake of the Freddy Awards. "People will see an elderly man wandering through the back stage area, or wandering down the aisles," Adams said. "They believe that's Freddy."
Hawk Mountain Sanctuary
1700 Hawk Mountain Road, Albany Township
A bit outside the Lehigh Valley, this nature preserve near Kempton is said to be on land that was the site of violence during the French and Indian War. One family who lived in a cabin within what is now the sanctuary was supposedly killed, though one 11-year-old boy escaped. "Their energies swirl around in like a spiral," Adams said. "It's not visible, but it's palpable. People will sense something, but not know what they're sensing."
Maybe not: Constitution Drive
Along the Lehigh River, Allentown and Salisbury Township
Constitution Drive runs along the Lehigh River and a stretch of train tracks. The eerie route has inspired tales of men who haunt the road after being hit by trains. One story says a man met his end while walking his dogs; in another version, it's a railroad worker. While the road is undoubtedly spooky at night, Adams hasn't seen much evidence to back up the tales. "Creeks and hollows like that tend to generate ghost stories, mostly unfounded," Adams said.
Unconfirmed: Dorney Park
3830 Dorney Park Road, South Whitehall Township
Decades ago, Adams says, Dorney Park's management rejected any connection the attraction might have to the paranormal. The park later reversed that strategy when ghosts became an audience draw, and Dorney now fully embraces the Halloween season. But Adams says costumed grave-walkers and haunted mansions don't reflect any of the legitimate ghost stories rumored about the park, which he believes have never been investigated. "All of a sudden the paranormal is of vogue," Adams said. "I would have loved to have the actual stories about the haunting of those places."
Thank you for relying on us to provide the journalism you can trust. Please consider supporting lehighvalleylive.com with a subscription.
If you purchase a product or register for an account through a link on our site, we may receive compensation. By using this site, you consent to our User Agreement and agree that your clicks, interactions, and personal information may be collected, recorded, and/or stored by us and social media and other third-party partners in accordance with our Privacy Policy.
Use of and/or registration on any portion of this site constitutes acceptance of our User Agreement (updated 4/4/2023), Privacy Policy and Cookie Statement , and Your Privacy Choices and Rights (updated 7/1/2023).
© 2023 Advance Local Media LLC. All rights reserved ( About Us ). The material on this site may not be reproduced, distributed, transmitted, cached or otherwise used, except with the prior written permission of Advance Local.
Community Rules apply to all content you upload or otherwise submit to this site.
YouTube's privacy policy is available here and YouTube's terms of service is available here .
Your browser is not supported for this experience. We recommend using Chrome, Firefox, Edge, or Safari.
Privacy Policy
Accessibility
Join Our Conversation
Subscribe to our newsletter, begin the adventure, read our insider's guide, take a candlelit ghost tour through historic bethlehem.
Explore the spooky side of the Christmas City with Historic Haunts of Downtown Bethlehem. On the tour, you'll experience true-life ghost stories that can sometimes be scarier than fiction. 
A costumed guide will take you on a tour of Bethlehem's historic streets with only a candle to light your way. Groups will hear stories of the city's 275 years of history, as well as collected tales of haunts and spirits. 
Stops on the tour include what was once Bethlehem's busiest night club, as well as the Sun Inn, Historic Hotel Bethlehem, and Old Chapel. You'll hear about the curse of the Hope Diamond and learn about the Moravian community. Tour groups will walk the same steps that were traversed by soldiers in the Revolutionary War - you may even stumble across ghosts that haunt God's Acre Cemetery. 
Tours run Fridays and Saturdays through Nov. 4 with additional tours on Halloween, Tuesday, Oct. 31. Returning for Halloween weekend are special midnight tours, available on Oct. 27 & 28. 
All tours depart from the Moravian Book Shop , located at 428 Main St. Tickets for Historic Haunts of Downtown Bethlehem Ghost Tours can be purchased in person at the store or by calling 610-866-5481. Reservations are highly recommended as tour groups will sell out. 
For the most up-to-date information, click here . 
Sponsored Content
Things to Do
Restaurants
Vacation Rentals
Travel Stories
Rental Cars
Add a Place
Travel Forum
Travelers' Choice
Help Center
Haunted by Musikfest - Historic Hotel Bethlehem
United States
Pennsylvania (PA)
Bethlehem
Bethlehem Hotels
Historic Hotel Bethlehem
Haunted by Musikfest
Upon walking into the hotel to check in on the eve of Musikfest, a group of teenage girls warned us that the hotel is haunted. If it was, we didn't notice due to all the excitement around the hotel. Our stay here was brief and I actually apologized to the front desk manager for checking out so quickly. The hotel itself is enchanting and worth a longer stay than just one night. Perhaps staying there at another time other than Musikfest would allow you to enjoy the sights, sounds, smells, and spirit of this historic landmark. Terrific stay with an amazing staff. More
Hi CaptainJefe, Thank you for your kind words about our hotel and staff. We hope you get to visit again, and for a longer period of time! The hotel is truly a remarkable place to stay. Musikfest is an exciting time to visit the hotel, but as you mentioned, visiting at another time is worth the visit to experience the hotel in a different vision. We hope you get to experience staying with us again. Thank you for taking the time to share your experience.
Fitness center
Free Internet
Came back to my home town for a wedding which was held in the Hotel Bethlehem. We stayed 4 nitghts. The hotel is nearly 100 years old so it has some limitations but right now gives an impression of grand elegance. The public and dining areas are all very handsome and welcoming. The staff is courteous and always eager to please. The room was on the small side (old building limits) as was the bathroom but nicely decorated and well done. We had a room with a nice view to south mountain where I was raised, the Bethlehem star, and the hill to hill bridge. Great trip down memory lane. The wedding we attended was all in the hotel. The service and the meals were all done in a top drawer fashion. Quality, service and ambiance was outstanding. As a former resident, I know this hotel has had it's ups and downs over the years but today it is a real charmer, a great place to stay and located right in the Historic Bethlehem Main Street area with easy walks to a number of great venues.
Hello David S Thank you for taking the time to share your recent experience with us. We love to hear what our guests have to say about their stay, especially when they are originally from Bethlehem. Our staff truly enjoys going above and beyond for the guest, so we are happy to hear that you had that experience with them. The views from the room are amazing, and show the gorgeous views of the Bethlehem star and mountain. We hope to see you again soon!
Travel here once a month or so on business. Best deal in the area. Great staff that are always friendly and happy to see you. Great bar on Thursdays with live Jazz and drink specials. Recently redone rooms make it even better. Fine dining on the Terrace or casual in the Tap Room. Just a great Hotel!!!
Hello Thomas W We are glad to see you keep returning for business each month! Our award winning restaurants provide two great options for dining every night, whether you are looking for a fine dining or casual atmosphere for dinner we have both available. We are happy to hear that you enjoyed both restaurants and the hotel overall. Thank you for taking the time to share your experience with us.
Stayed here with my grandson and we loved it. Very good food and location. But, the best part was that we were upgraded to the Presidential Suite which was a great surprise. I do think that the $7. parking fee wasn't necessary.
My husband and I chose Hotel Bethlehem for our wedding reception last weekend, and couldn't be happier that we did! The entire staff is a model of hospitality and warmth, from Bri at the front desk helping to arrange reservations for our 50 some out of town guests, to Terry and her team making me feel like a princess on my special day, and Melissa and Larry being so incredibly professional and thorough after our stay. I was going for charming and romantic for my wedding, and Hotel Bethlehem nailed it. The food is delicious, the Tap Room Bar makes for a fun after-hours hang out, and the rooms are adorable. I definitely recommend the corner suites facing South Mountain: they're spacious with an incredible view and worth the splurge! I've stayed at Hotel Bethlehem several times (many of which while I was a student at Lehigh), and every time they continue to exceed my already high expectations. Thank you again to all the staff who helped make our wedding weekend memorable and magical!
Hello JaneG, Congratulations on your recent wedding at Hotel Bethlehem! Brie is an wonderful asset to our reservation team, and Terry the banquet staff do an amazing job at preparing for the event on the big day. We are glad to hear that your experience with Melissa and Larry was also professional and personable, they are also two great assets to our management team. We are thrilled to hear that your wedding exceeded your expectations, and that we were able to provide a memorable wedding for you. We hope to see you back for your one year anniversary!
A beautiful old classic located within walking distance of many great shops and restaurants. This is truly a cozy place with a classic ambiance. The staff is very friendly and accommodating, and are clearly proud of their hotel. Proprietors did a very nice job bringing the old place up to modern standards (without losing any of its historic charm). The hotel bar is friendly and cozy with great bartenders. Rooms small (as is common in older places), but well appointed and quite comfy. They made a great "first impression"; I'd go out of my way to stay here again and wouldn't even waste time considering something else.
Hi CarlSalad Thank you for your kind words about our hotel. The hotel is located on one of the Top 10 Main Streets in the Country, according to USA Today – with lots of shopping, dining and museums all within walking distance of the hotel making it a desirable destination to visit. Our staff does take pride in working here, and we are happy to hear that you had the pleasure in experiencing that. The historic charm of the hotel brings out the true character of the hotel making it a unique place to stay. Thank you again for taking the time to share your experience with us.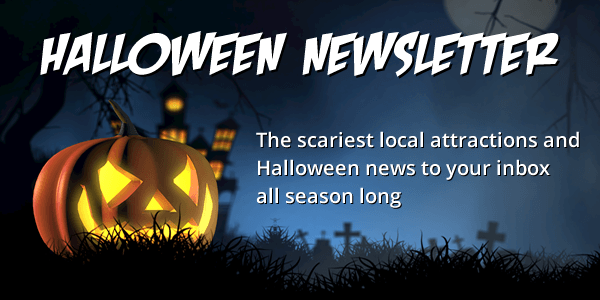 Advertisement

Hotel Bethlehem - Bethlehem PA Haunted Place
437 Main St.
Bethlehem, PA
(610) 625-5000

Sun Inn 0.1 miles away
Moravian College 0.8 miles away
Albertus L. Meyers Bridge 5.0 miles away
Cedar Crest College 7.5 miles away
Black Horse Inn - Stemie's Place 11.6 miles away
Topton House Pub - White Palm Tavern 18.6 miles away
[starting address]
437 Main St., Bethlehem, PA, 18018

Recently Shared Experiences & Comments
Interesting.
My boyfriend and I stayed here for a weekend at the beginning of October 2020. We were able to sleep in that morning, it was a 2 hour drive to the hotel, we had an early dinner at the Tap restaurant in the hotel and while sitting there waiting for our food I watched my battery on my phone die quickly... went from 26% to 6% in about 45 minutes. Very unusual especially since I wasn't really using it and it doesn't even die that quickly when I am on it. Then after we walked around the area we came back to our room and was immediately drained. We usually stay up to midnight or later at home, but when we laid down in bed we were both out before 10pm! We slept until 8am and felt like we got hit by a bus when we woke up! we had breakfast, did more touring, came back to our room to wait for our tour at 4:30pm and CRASH! We fell asleep again around 1245pm until after 3:30pm... again we woke up extremely tired and achy. That night, same thing - as soon as we get back in the hotel we were so tired we crashed before 11pm, woke up a few times in the middle of the night - arm hurting with no explanation as to why. We were up at 8am with bags under our eyes and our entire body feeling like we haven't slept in days. Very interesting and strange. The town is beautiful with a lot of history. Energy was dense in the hotel and I feel like it was draining our energy as well as the electronics we had with us.

1 out of 2 found this review helpful
Headline: Do not use all capital letters. No profanity.
Details: Tell Us About Your Experience(s) at Hotel Bethlehem. Be specific.
Email Address: Administrative use only. Will NOT be displayed
Did You Have a Paranormal Experience? Yes No Not Sure
Have You Been To This Haunt? Yes No Not Sure
Would you recommended to a friend? Yes No Not Sure
Contact Phone #: (610) 625-5000
Visitors to this page: 1,707 Clicks to Website: 202 Last edit to this listing: 4/18/2016 (2753 days ago)

Haunted Places in Bethlehem, Pennsylvania
Bethlehem, Pennsylvania
This 1758 historic inn is said to be haunted, possibly by Elizabeth Moore, a nurse who died here in 1897. Apparitions and electronic voice phenomena have been noted.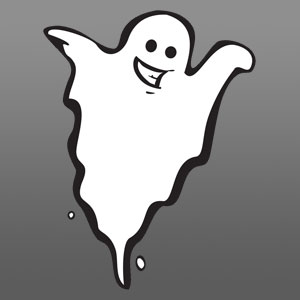 Hotel Bethlehem
This "ghost-friendly" historic hotel offers ghost tours and "Room with a Boo!" ghost weekend packages. Among the spirits who reside here are a little girl who has been seen in a window, thought to be a former owner's granddaughter, and a woman in period clothing who appears in the kitchen ...
Moravian Book Shop
Moravian Book Shop is the oldest continuously operating book shop in the United States. We opened in 1745 and over the years have expanded to occupy 5 different buildings in the Historic District of Downtown Bethlehem. Over the years it seems we've attracted quite a few ghosts throughout the buildings ...
Moravian College
Moravian College dates back to the 1700s. In the 1800s it was a girls' seminary and hospital, and a ghostly nurse and an occasional bandage patient are said to walk the halls. Several buildings on campus are said to house ghosts as well: Alpha Sigma Tau Sorority House was once ...
Lehigh University - Linderman Library
Lehigh's Linderman Library is believed to haunted by the ghost of an elderly man, a deceased library patron. Some say the library is also haunted by Lucy Packer, daughter of Lehigh founder Asa Packer.
Willow Grove Hotel
Freemansburg, pennsylvania.
A little girl ghost haunts this Civil War-era hotel. Witnesses sayd she looks as if she had suffered from burns, and she has been seen in the rooms and the hallways. She sometimes pulls on the pant legs of men. No details of the little girl's history are known.
Hanoverville Road House
Constructed around 1825, the building that houses the Hanoverville Road House restaurant is believed to be haunted. The ghost of a boy around 8 to 10 years old has been seen here, wearing dark clothing. Strange noises, voices and footsteps also have been heard, and poltergeist pranks have been reported. ...
Cedar Crest College
Allentown, pennsylvania.
Cedar Crest College, a woman's Christian college founded in 1867, is said to be haunted by a pregnant student named Wanda who hanged herself in 1956 in a stairwell of Butz Hall. She manifests as a young woman or a little girl walking in the halls or in reflective surfaces, ...
King George Inn
This inn is scheduled to be demolished in 2013 and is no longer open. Folks claimed it was haunted by several spirits, including Charlie, a ghost who played tricks in the kitchen by dropping silverware and moving things around. A woman, child, and Revolutionary War soldier haunted the basement.
Black Horse Inn - Stemie's Place
The building dates back to 1773. It was once Black Horse Inn, but is now a restaurant called Stemie's Place. It's said that in the old inn days (in 1927, to be exact), a mobster was shot in the hall near the restrooms. After a dramatic fall down the stairs, ...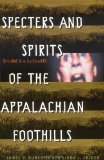 Hunt Homestead
Phillipsburg, new jersey.
Hunt Homestead, circa 1758, is famous for being the wintering spot for 60 Revolutionary War cavalry horses. It's also rumored to be home to a ghost. The woman's apparition, wearing a dark hood, passes by the kitchen window toward the back door, then vanishes. The ghost has traveled this route ...
Bucksville House Bed and Breakfast
Kintnersville, pennsylvania.
The Bucksville House Bed and Breakfast, housed in a 1795 building, is said to be haunted by several ghosts. Apparitions have been seen of a tall man in a black hat, a woman in white, and a young boy who likes to play pranks. Photos taken here have shown strange ...
Indian Rock Inn
Point pleasant, pennsylvania.
At this remote inn and restaurant, some guests have witnessed apparitions and shadowy forms. Jiggling doorknobs, faucets that turn on and off by themselves, and strange knocking sounds also have been noted. Reports say that the site may once have been used to house the actors from a haunted hayride ...
St John's Cemetery
Quakertown, pennsylvania.
There is a small graveyard owned by the church located across the road with tilted gravestones melted by time. Some of the gravestones date to the early 1700s and are barely readable. In 2015, two new houses were built immediately next to the graveyard. At the time the second house (which ...
Trum Tavern
Once a 1700s courthouse, the tavern's second floor is said to be haunted by the ghost of former owner Jacob. Witnesses have described a feeling of someone behind them, objects that move on their own, and unexplained noises.
The Widow McCrea House Victorian Bed and Breakfast
Frenchtown, new jersey.
This 1870's bed and breakfast inn is rumoured to have a ghostly feline roaming the halls. Guests have reported feeling a cat sitting on their bed, but upon investigation, there is nothing there. (Submitted by Callum Swift)
Stover Myers Mill
This old grist mill has a weird vibe to it. Every flight of stairs makes you grow uneasy. commonly you will feel on-edge and jumpy. All the equipment around you feels like it is closing in on you and you feel claustrophobic. (Submitted by Grimm)
Richmond Hotel
Bangor, pennsylvania.
The Richmond Hotel is a casual restaurant in an historic building in Bangor, PA. The owner, Debbie, has worked there for 26 years, and has owned it for the last 14. She's told us that she's seen orbs, people have had their backs touched by unseen hands, and ...
Topton House Pub - White Palm Tavern
Topton, pennsylvania.
The former Topton House Pub, now White Palm Tavern, was built around 1860. It's haunted, locals say, by many ghosts, perhaps the favorite being Emma. The little girl has been seen playing in the dining room by staff and even by visitors, who have no idea she's a ghost until ...
Rising Sun Inn
Telford, pennsylvania.
This 1739 inn building is said to be haunted by Scary Mary, and possibly other ghosts as well. Folks have witnessed apparitions, footsteps, noises, and voices calling them from the second floor. Other surprising occurrences include the cleaning staff finding all the furniture quickly replaced after they had moved it ...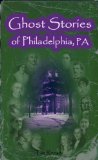 Black Bass Hotel
New hope, pennsylvania.
It is said that at this 1745 historic inn, George Washington was once turned away by the loyal Tory innkeeper. Therefore, this hotel proudly states "George Washington did NOT sleep here!" A ghostly pool of blood appears on the floor in the tavern, a remnant from the time when early ...
Shippen Manor
Oxford township, new jersey.
Shippen Manor, a historic Georgian mansion built in the 1760s for Dr. William Shippen II and his brother Joseph Shippen II, is the site of some strange happenings. Witnesses report that items appear on shelves that weren't there before, doors open and close on their own, and ghosts have been ...
The Red Mill Museum
Clinton, new jersey.
Red Mill Museum Village, recreating an 1810 mill, is haunted by an apparition who many tourists believe is a hired re-enactor on the third floor. The old man wears period clothing and a black hat and he doesn't speak. But the museum does not hire re-enactors, so if you see ...
The Inn At Jim Thorpe
Jim thorpe, pennsylvania.
The inn, originally built in 1833, is said to be haunted. Guests have reported seeing orbs and shadows in their photographs, and even in their beds. TVs operate by themselves, objects move, and in some instances, guests have awakened to find the chairs in their room have been turned upside-down ...
Old Jail Museum
Legend has it that at the Old Jail Museum, a bloody handprint on one of the jail walls keeps coming back even if it is painted over. Ghost tours are offered on the premises.
Inn At Phillips Mill
Built in the 1750s, this inn is said to be haunted by a lovely female who appears in great detail, sitting in a rocking chair in refined clothing. She also brushes past people on the stairs.
Union Hotel
Flemington, new jersey.
Reports say the historic 1814 hotel is currently under plans for redevelopment. Witnesses claim to have seen ghosts of small children and poltergeist activity in the building, and one person reported seeing a pair of shoes walking up a staircase.
1833 Umpleby House
Mill runners Colonel Buckley and Mr. Black are said to haunt this inn. Look for the light from the Colonel's lantern bobbing through the halls.
Tannersville Inn
Tannersville, pennsylvania.
If you ask around at this restaurant, you may get a tale with your meal. Locals say that many years ago, a man in his 30s or 40s was killed behind the building in a hit-and-run accident. His ghost has been seen an upstairs room, often lying on the bed ...
Wedgwood Inn Bed and Breakfast
This 1878 inn, named after Josiah Wedgwood (of the china), is said to be haunted by the ghosts of Joseph Pickett and of a little girl named Sarah. A point of historic interest is that George Washington and his men camped on this land during the American Revolution, shortly before ...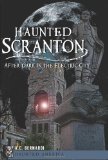 This 1870 inn on the site of a British fort boasts a basement tunnel, where munitions once were stored, and a secret staircase. And to make it more like something out of a spooky movie, the skeleton of a Hessian soldier was found in a basement chimney. The secret staircase, ...
Aaron Burr House
This inn is named after Vice President Aaron Burr because some of Burr's dear friends lived in the original home that once stood on the site. The ghost of Burr has been seen here several tmes, especially on the second floor and its staircase. He has been known to tug ...
One of the oldest inns in America, the Logan Inn has a whole host of ghosts. It was in operation through the Revolutionary and Civil Wars. People have claimed to see an American Revolutionary war era soldier beating his ghostly drum through the hotel. In addition people ...
Cranberry Manor Bed and Breakfast
East stroudsburg, pennsylvania.
Cranberry Manor Bed and Breakfast is a former 1880's Summer Boarding house located in East Stroudsburg, PA. Innkeepers and Guests have had many unexplained events at the B&B. Guests have awakened to the smell of "Bacon" or "muffins" or "coffee" around 5AM. Several of the guests ...
Inn of the Hawke
Lambertville, new jersey.
At this 1860s inn there are quite a few ghosts, according to witnesses. Odd noises and occurrences abound here; for example, in the kitchen, pots and pans may lift off their hooks and crash to the floor. Pictures also are often knocked off of the walls throughout the inn.
Yellow House Hotel
Douglassville, pennsylvania.
The apparition of a woman has been seen by many in the Yellow House Hotel. Rumor has it that she committed suicide in one of the rooms.
The Shawnee Inn and Golf Resort
Visit this inn and you may catch a glimpse of a ghostly woman who walks past the lobby into the Dogwood Dining Room. The ghost also is said to use the ladies' restroom, locking herself into a stall from the inside and then flushing the toilet. Some folks have described ...
Keith House
Horsham, pennsylvania.
Several entities are said to be in residence here, including Elizabeth "Maggie" Graeme, a ghost that may be her husband, and a servant without a head.
Jenny Jump State Forest
Blairstown, new jersey.
At Jenny Jump State Forest, some say the ghost of Jenny lurks. Legend has it that she was 9 years old when she was playing on the cliffs, and the sudden appearance of a Native American nearby startled her. She called out to her father, who cried out in alarm, ...
Pennhurst State School and Hospital
Spring city, pennsylvania.
Seen on many TV shows including Ghost Hunters, Ghost Adventures and Extreme Paranormal, the historic Pennhurst State School and Hospital is reported to be a hotspot for paranormal activity.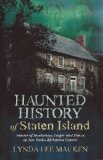 Centenary College
Hackettstown, new jersey.
Centenary College is said to be haunted by Tillie Smith, who has a tragic story. When she was 18, in 1886, she lived and worked at the college. Her body was found in a nearby field, raped and strangled. College maintenance man James Titus was accused of the murder, although ...
Brinton Lodge
The 18th-century lodge, originally a one-room tavern until it was remodeled into a summer home, ended up as a bar and restaurant, now closed and vacant. Folks say the spot was haunted by several entities including a Lady in White, an elderly woman, Caleb Brinton, a ghost called Dapper Dan, ...
Shades Of Death Road
Independence township, new jersey.
Shades Of Death Road, or just "Shades" to locals, is a 7-mile stretch that's the subject of myriad local legends. In fact, it's said that so many paranormal enthusiasts try to steal the street signs that residents have gone as far as to smear grease on the poles to try ...
Union Cemetery
Union Cemetery dates back to 1859 and is the burial place of Centenary College murder victim and alleged ghost, Tillie Smith. Witnesses say a girl in white walks along the road nearby and may get in the car with you if you ask her if she'd like a ride. She ...
Henryville House
Henryville, pennsylvania.
The beautiful hotel that once stood on this spot no longer stands, but it was well known as the area's haunted house while it sat for years unused. Folks claim at least 9 spirits lived there, including a child, 3 men and 5 women. They were siad to be friendly ...
Woodfield Manor
Cresco, pennsylvania.
We've recently covered a story and made a video about the haunting at one of our locations, Woodfield Manor near the Pocono Mountains in Pennsylvania. The story about the haunting can be found here: https://sundancevacationsblog.com/travel/a-haunting-in-the-poconos/ Allegedly, the spirit of a woman haunts the manor. The owner explains in the video that she ...
Seven Stars Inn
Phoenixville, pennsylvania.
This historic inn building, originally built in the 1700s, is said to be home to several spirits. Visitors may catch a glimpse of a ghost boy in an upstairs dining room, and the spirit of a man has been seen several times peering down the stairwell. Rumor has it that ...
American Legion Post 308
Willow grove, pennsylvania.
It was once a 1700s farmhouse before it was turned into apartment buildings. Now, this American Legion post seems to be haunted by a spirit from its past. An apparition of a lady in black near the fireplace and another of a man standing behind the bar have been known ...
Neshanic Inn - Murphy's Crocodile Inn
Neshanic station, new jersey.
Formerly Murphy's Crocodile Inn but now the Neshanic Inn, the 1880s building experiences electrical malfunctions and a shadowy figure in the basement. The inn is located at 102 Woodfern Rd., near the post office and the colorful train station.
Selma Mansion
Norristown, pennsylvania.
Reportedly haunted by members of the various families who lived and died here throughout the ages, there are several reports of disembodied voices, strange noises and various poltergeist-type activities associated with Selma Mansion.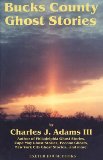 » Cemeteries near Bethlehem, PA » Find museums in Bethlehem, PA
Ghost Hunt Gift Cards
Pennsylvania's Haunted Hotels
Gettysburg PA's Haunted Hotels
Haunted Erie, PA
Haunted Philadelphia, PA
Haunted Pittsburgh, PA
Haunted Lancaster, PA
Haunted York, PA
Search for:
No products in the cart.
Most Haunted Hotels in Pennsylvania
Last Updated: Apr 13, 2023 @ 9:03 am
If you are planning a little getaway, why settle for some ordinary hotel or guest house when you could up the stakes and book a room at one of Pennsylvania's many haunted hotels and bed & breakfasts?
Join us as we take a closer look at some of the most haunted accommodation Pennsylvania as to offer.
Aaron Burr House, New Hope
Aaron Burr himself, for whom Aaron Burr House is named, is the ghost that is said to be haunting this charming guest house in New Hope, PA.  He has a habit of following around any of the guests that he takes a particular liking to and he has even been known to tug on their sleeves!
Cashtown Inn, Gettysburg
The Cashtown Inn is so haunted that it has been visited by some of the popular paranormal television shows. The inn dates back to 1797 and gets its name from its original innkeeper, Peter Marck who only accepted cash as payment!
The inn is believed to be haunted, not by Peter, but by soldiers from the nearby Gettysburg battle site. One of the most common reports of odd activity that guests raise is that the doors open and slam shut all by themselves!
Read more on the Haunted Cashtown Inn
The Buck Hotel & Tavern, Jonestown
The Buck Hotel & Tavern was built in 1804 and is said to be haunted by a variety of different ghosts. One of the most notable is the spirit of a little girl who is often seen wander in the hallways. There are also regular reports of the spirit of an old man who messes around with the water and electricity!
Wedgwood Inn Bed & Breakfast, New Hope
New Hope's Wedgwood Inn Bed & Breakfast has a rich history. It was built in 1870 on the site of a British Fort and rumour has it that the house has not only a secret staircase, but also a hidden basement tunnel!
There are multiple ghosts that are said to be haunting the bed and breakfast, but one of the firm favorites is a 12 year old girl named Sarah who only ever appears to children. Sarah is said to have been a slave who escaped and found refuge at the inn which was part of the underground railroad!
The Inn at Jim Thorpe, Jim Thorpe Book a Room
The Inn at Jim Thorpe was built in 1833 and has hosted a number of famous names including Ulysses S Grant, Thomas Edison, Buffalo Bill, John D Rockefeller, and President William H Taft! It is said to be among the most haunted hotels in Pennsylvania.
Guests have reported a variety of strange activity including seeing shadow figures, objects moving on their own, televisions being turned on by unseen hands and even guests waking up to find chairs in their room tipped upside down!
The Ghosts of the Haunted Inn at Jim Thorpe
The Logan Inn, New Hope, PA
Originally built as a Tavern by John Wells in 1722, it later became an Inn in 1727. It's Bucks County's oldest continuously run Inn and is in the National Register of Historic Places, the only in-town hostelry in that prestigious collection.
Built in 1722 as a tavern, the historic Logan Inn certainly has seen its fair share of history. And with that comes the expected ghost stories. In fact, the logan Inn plays host to more than 8 ghosts! One of which the apparition of a male spirit, who has been seen in room 6, looking through the mirror in the bathroom. Room 6 is also the source of another report too, the feeling of being pushed in the chest whilst in bed, and upon waking to see a misty figure stood at the bottom of the bed!
The apparitions of children have also been seen in room 6, and people have reported crying coming from the room, and even had pillows pulled out from under their heads!
Other rooms are indeed haunted as well, with the sighting of Revolutionary soldiers seen frequently, heavy disembodied footsteps, and the sighting of a little girl in the parking lot.
Learn more about the haunted Logan Inn in New Hope PA
The Railroad House Inn, Marietta
The Railroad House Inn is apparently haunted by the spirits of men who once worked nearby. There are also a few other spirits that call this 1820s inn home! One of those is a young girl in Victorian style clothes with long blonde hair. She is often seen playing in the hotel and is said to be the one to blame for objects in the kitchen being moved around.
Room 6 is said to be one of the paranormal hotspots in the property wit guests reporting seeing the spirit of a flirtatious woman named Annie!
Historic Hotel Bethlehem, Bethlehem Spend the Night
The Historic Hotel Bethlehem is proud of its reputation as one of the most haunted hotels in Pennsylvania. They even advertise 'rooms with a boo' for those keen to share a room with one of the ghostly residents of the hotel.
There are far too many ghosts at the hotel for us to mention them all, but some of the most common sightings include an apparition named May Yohe who is seen singing and dancing in the lobby to entertain guests!
Room 932 is also said to be a hotspot for activity with guests waking to find a man in the room demanding to know why they are in his bed! However, on switching on the light he vanishes!
Learn more about the haunted Hotel Bethlehem, PA
Omni Bedford Springs Resort, Bedford Stay Here
The Omni Bedford Springs Resort can be traced back to the 1800s. It is uniquely placed close to not one, not two, but eight mineral springs! It is a historic hotel which has hosted many famous guests including several United States Presidents! It is thought to be one of the most haunted hotels in Pennsylvania and guests often capture strange anomalies in their photographs!
The Gettysburg Hotel, Gettysburg Book a Room
The Gettysburg Hotel has been around since 1797, so it is no surprise that the place is one of the most haunted hotels in Gettysburg !
There are lots of spirits here including many wounded soldiers. However, the one ghost that everyone wants to talk about is Rachel. The lovely Rachel was a civil war nurse still looking for soldiers to care for. She has been known to open guests' drawers and remove clothing from them!
Read more about the haunted Gettysburg Hotel, PA
Username or email address *
Password *
Remember me Log in
Lost your password?
You are using an outdated browser. Please upgrade your browser or activate Google Chrome Frame to improve your experience.
The Shoppe at Hotel Bethlehem!
Penn state creamery ice cream curbside menu, our spirited guests.
Historic Hotel Bethlehem embraces their "Friendly Ghosts."
discover historic hotel bethlehem
Experience world-class service, charming guest accommodations, elegantly appointed lobby and common areas, award winning cuisine, beautiful yet efficient banquet and meeting facilities including our new 5,000 square feet Executive Conference Center. We proudly continue the tradition of Bethlehem hospitality which began on the site of our current hotel in 1741.
437 Main Street Bethlehem, PA. 18018
(855) 264-2598
Facebook       Twitter Instagram
Awards & Accolades
Voted One of America's Best Historic Hotels by USA Today 10Best
Tap to see our contact info
Weddings & Events
Restored to its original 1922 grandeur, Historic Hotel Bethlehem is the premier venue in the Lehigh Valley for your next wedding reception, private party or special event!
Located in Historic Moravian Bethlehem, a National Historic Landmark District, the hotel offers over 14,000 sq ft of meeting space in 10 unique meeting rooms. We are the ultimate Lehigh Valley Conference hotel.
1741 on the Terrace
Our Wine Spectator award winning restaurant offers breath taking views of the Historic District, serving dinner 7 nights a week.
Experience Downtown Bethlehem, located on one of the "Top 10 Main Streets" in the country, according to USA Today. Shops, restaurants and history all right outside of our front door.
The Tap Room
Our casual dining room is located in the Lobby of the hotel, with excellent views of Historic Main Street. The Tap Room is open 7 days a week serving breakfast, lunch and dinner.
The Shoppe at Hotel Bethlehem is not your ordinary Hotel Gift Shop. Find the perfect accessory for anyone – jewelry, scarves, hats, wraps, purses and so much more!
Discover What Makes Us America's #1 Historic Hotel
Accommodations
Elegant hotel accommodations in bethlehem pennsylvania.
Historic Hotel Bethlehem features 125 elegantly restored guest rooms, suites all packed with amenities – with spectacular views of Historic Moravian Bethlehem, a National Historic Landmark District, Downtown Bethlehem's Main Street and the iconic Bethlehem star on the mountain.
Traditional Rooms
Preferred Rooms
Accessible Rooms
Premier Rooms
worth noting
Named #1 Best Historic Hotel in the U.S. by USA Today 10BEST Located on one of the Top 10 Main Streets in the country according to USA Today
Newsletter signup
Stay up-to-date with us and don't miss out on special offers. Sign up today.
Historic Hotel Bethlehem is affiliated with Historic Hotels of America, a program of the National Trust for Historic Preservation.
Historic Hotel Bethlehem Book
A glossy 120 page coffee table book celebrates nearly 200 years of hospitality on the site of Bethlehem's first house in 1741. The book features photographs taken by Pulitzer Prize winning photographer, Robin Hood.
Popular Links
our historic hotel
guest rooms
dine with us
getting here
Discover Bethlehem
ADA Accessibility & Features
Connect with us
Historic Hotel Bethlehem
437 main street bethlehem, pennsylvania 18018 phone: (855) 264-2598 email: [email protected].
Hotel Policies
Awards & Press
Privacy Policy
Visit Historic Bethlehem
Benefits of Booking Direct Through Our Site
Lowest rate guaranteed, on-site reservation agents, pre-arrival concierge communication, what sets us apart from the rest, voted #1 best historic hotel by readers of usa today 10best, honored by aaa for exceptional cleanliness, awarded as a tripadvisor travelers' choice, register now…, it's free, you will receive our newsletter and be the first to find out about special packages and discounted rates, upcoming events, and more, plus you'll instantly be entered to win a romantic getaway for two in our quarterly drawing, to ensure delivery of your newsletters please add [email protected] to your address book, spam filter whitelist or tell your company's it department to add this address to pass through any filtering software they may have set up. we will not sell, share or rent this information., all fields are required.
These 9 Haunted Hotels In Idaho Will Make Your Stay A Nightmare
Super-rad musician, scholar, photographer, and travel writer. The PNW and Mountain West = home, but can be found wherever there's adventure.
More by this Author
As local travel experts, we know what travelers are looking for when it comes to finding the perfect accommodations for their next trip. To compile our lists, we scour the internet to find properties with excellent ratings and reviews, desirable amenities, nearby attractions, and that something special that makes a destination worthy of traveling for.
Of all the restless spirits said to lurk around Idaho, it seems many of them love to wander the rooms and hallways of some of our state's most lavish and historic hotels (wouldn't you?). While each of these historic buildings are magnificent in their own right, if ghostly sightings, paranormal encounters, and spooky history are your thing, these are definitely the places to be (or not be, depending on your spook level).  While not all of these hotels are still active places to stay overnight, many are still local businesses that often still have spirits lurking around. That being said, here are nine of the most haunted hotels in Idaho – sleep at your own risk.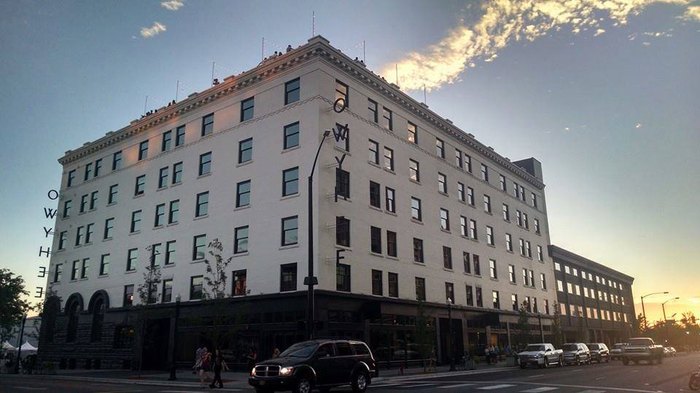 Related Stories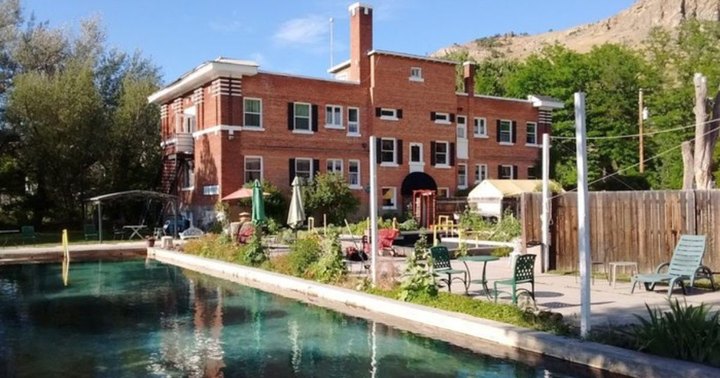 Idaho's Most Haunted Hotel Used To Be A Sanatorium And It's Insanely Creepy
This Old Haunted Hospital Is By Far Idaho's Scariest Halloween Attraction
Lewiston Is Allegedly One Of Idaho's Most Haunted Small Towns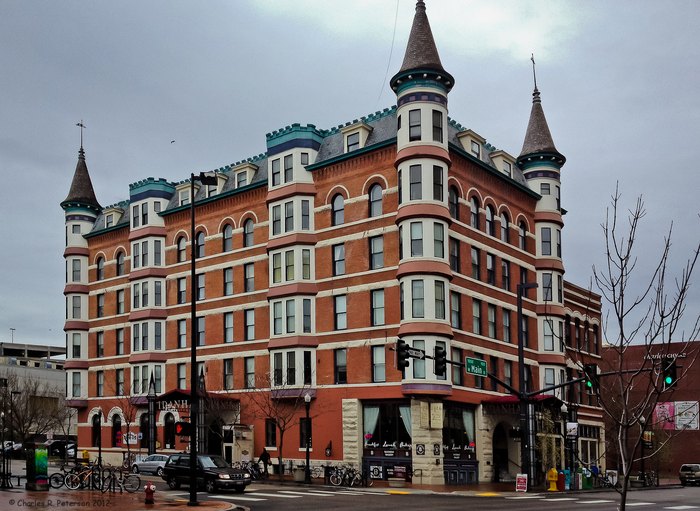 Uniquely, many of these historic buildings have been recently updated, but there are still plenty of mysteries hidden beneath the fresh coats of paint and modern fixtures. The only question is – do you dare pay a visit to any of these haunted hotels in Idaho?
OnlyInYourState may earn compensation through affiliate links in this article. As an Amazon Associate, we earn from qualifying purchases.
Want more Idaho in your inbox?
Get the latest on things to see, do, and eat around Idaho!
Thank you! You'll receive your first newsletter soon!
An error occured.
More to Explore
Haunted hotels in idaho.
Where are the best places to spot a ghost in Idaho ?
While the above list of haunted hotels in Idaho is a good place to start in terms of spotting spooks in the Gem State, these locales are just the tip of the haunted iceberg! Everybody loves a good ghost story, and here in Idaho there are plenty of them! Although some may say the tragic stories behind these haunted places are merely folklore, there is no denying that the spooky reputations of these places exist for a reason. Whether you believe in it or not, these are the places that are most well-known in Idaho for their paranormal activity. The best places to spot a ghost in Idaho? Pete's Tavern in Nampa, the Bates Motel in Coeur d'Alene (this place just exudes creepiness!), Gotts Point at Lake Lowell, Egyptian Theatre in Boise, and Canyon Hill Cemetery in Caldwell.
In fact, with regard to Canyon Hill Cemetery, while all c emeteries are common places to go for ghost sightings, Canyon Hill Cemetery in Caldwell is considered to be one of the spookiest and most haunted grave sites in the state. There have been many sightings of a "ghost jogger" who doesn't hesitate to approach you when you're at the cemetery at dark. There have been other reports of an old lady who sits on one of the benches late at night. When you glance back over at her, she vanishes. Gulp. 
Related Articles
The Haunted Museum In Idaho Both History Buffs And Ghost Hunters Will Love
The Stunning Building In Idaho That Looks Just Like Hogwarts
Stay Overnight In The Old Roberts Hotel, An Allegedly Haunted Spot In Idaho Built In 1892
You Won't Want To Drive Through The Most Haunted Town In Idaho At Night Or Alone
The Oldest Hotel In Idaho Is Also One Of The Most Haunted Places You'll Ever Sleep
One Of The Most Haunted Cemeteries In Idaho Is Also The Most Beautiful
Idaho's Most Beautiful Riverfront Resort Is The Perfect Place For A Relaxing Getaway
This Adults-Only Resort In Idaho With Its Own Hot Springs Will Make Your Dreams Into Reality
Explore Idaho
Charming & Rustic
Hotels & Resorts
Unique Stays
Vacation Rentals
Moscow Tours
Customized tours
Moscow for kids
Evening activities
Moscow evening activities
St Petersburg evening activities
Day trips out of Moscow
Golden Ring tours
St Petersburg tours
Russian tour destinations
Package tours
Moscow highlights
Travel Tips
Upcoming group tours
Moscow events
Ghost Tour of Moscow
Why were the actors afraid to spend the night in the Pushkin Theatre?
What soviet politician regularly comes to his house in an invisible car?
What is the most haunted place of Moscow and why?
Where can you see the ghost of a woman who killed more than 100 girls with her own hands?
Request form
We use cookies to improve your experience on our website, and to facilitate providing you with services available through our website. By continuing to use our website, you accept our use of cookies, the terms of our Privacy Policy and Terms of Service . I agree
There are 92 rooms of four types in the Golden Apple Hotel including standard and superior rooms. The rooms for non-smokers are available. Standard and superior rooms are equipped with one or two beds (a king size bed in several rooms), individually adjusted climate control, TV-set with cable and satellite channels, direct-dial phone, excess to Internet. Bathrooms are provided with a heating floor and a shower.
The Carlton, Moscow
A luxury Red Square hotel «The Carlton, Moscow» promises guests a front row seat to Moscow, only steps away from the city's invigorating riches. The breadth of experiences is amplified by newly transformed spaces, guest rooms and suites that celebrate the finest of Russian design and craftsmanship. Sip a pre-dinner cocktail at the Champagne Bar, savor seafood delights on the rooftop O2 Lounge or slip into the serenity of our Spa.
Grand Deluxe
Club Room with Terrace
Club Room with a view of Red Square
Moscow Suite
Presidential Suite
Imperial Suite
Earn miles with Aeroflot Bonus
Travel and enjoy new privileges of the partnership between The Carlton, Moscow and Aeroflot Bonus program
Family Journey
Extend your Weekend
Romantic package
Save 10% on accommodation from 2 nights
Save 15% on accommodation from 4 nights
Save 20% on accommodation from 7 nights
Birthday Celebration in The Carlton, Moscow
The Carlton Spa
Discover a delightful and unexpected oasis of tranquility and beauty in the heart of Moscow at The Carlton Spa.
The landmark rooftop restaurant, bar and terrace located atop The Carlton, Moscow in the center of the city.
The Carlton Club Lounge
The Carlton, Moscow invites guests who are in search of a high level of privacy and comfort to enjoy the exquisite luxury of the Club Floor.
The Carlton Lounge & Bar
The Carlton Lounge & Bar invites for afternoon tea ceremonies, cocktail classics and a signature menu for every taste.
Champagne Bar
Take a deep dive into a carefully curated collection of vintage Champagne paired with caviar bites in the sophisticated Champagne Bar.
Weddings inspired by Russian Elegance
Wedding in The Carlton style for your perfect celebration in the heart of the city.
From its location in the heart of Moscow's business district, The Carlton, Moscow offers a comprehensive approach to meetings.
Wedding with a magnificent view
A true fairytale wedding in a magical and romantic location awaits you on the 12th floor of the hotel.
Address: 125009, Russia, Moscow, Tverskaya Street, 3
Coordinates: 55.7574,37.6133
We use cookies to improve the way you interact with our website. Cookies policy