Nearby Communities
Roslindale, MA
Jamaica Plain, MA
Brookline, MA
Needham, MA
Westwood, MA
South End, MA
State Edition
National Edition
Top National News
See All Communities
This post was contributed by a community member. The views expressed here are the author's own.
Health & Fitness
Today's history lesson: how golf's bogey got its name, and who colonel bogey really was.
Tom Burke , Neighbor
By the time Lieutenant J.F. Ricketts wrote " The Colonel Bogey March " in 1914, the fictitious Colonel Bogey was already the presiding spirit of golf links in Britain. This is the story of how Ricketts's famous song was written, and of how the bogey came to mean one over par in golf.
Let's go back, first, to a popular British song of the late 19th century. The "Bogey Man," who lived in the shadows, was the star of said song. It went "I'm the Bogey man, catch me if you can." "Bogle" had been the term for a Scottish goblin since the 16th Century. A Bogey-man was a popular term for a goblin or devil. 
In 1890, Hugh Rotherham, was secretary of the Coventry, England Golf Club. He proposed standardizing the number of shots at each hole that a good golfer should take. He called that number the "ground score."  A Dr. Browne, Secretary of the Great Yarmouth Club, adopted the idea and the club used it in match play.  During one competition, a Major Charles Wellman exclaimed to Dr. Browne that, "This player of yours is a regular Bogey man."
Find out what's happening in West Roxbury with free, real-time updates from Patch.
In Yarmouth and elsewhere the ground score became known as the Bogey score.  So it was, originally, the measure of a well-played round of golf. Golfers of the time thought that they were playing against "Mister Bogey" when measuring themselves against the bogey score. They would, as the song went, try to catch the Bogey man.  Bogey was interchangeable with the word "par."
In 1892, Colonel Seely-Vidal, the Secretary of the United Services Club at Gosport, worked out the 'Bogey' for his course. The United Club was a services club. All the members had a military rank, and they felt they could not measure themselves against a "Mister" Bogey or have him as a member. So they gave him the honorary rank of Colonel, and "Colonel Bogey" was born. 
Lieutenant Ricketts (1881-1945) was a British army bandmaster who later became director of music for the Royal Marines at Plymouth.  He published "Colonel Bogey" and his other compositions under the pseudonym Kenneth Alford, because service personnel were not supposed to have jobs outside of the military.
The tune was said to have been inspired by a military man who was also a golfer. That golfer did not shout "Fore" when it was called for. Instead, he whistled a two-note phrase, a descending interval which begins each line of the march's melody.
The bogey got demoted to its present one-over-par status in the early 20th century.  Although the first noted use of the word "Par" in golf was in Britain and predates that of Bogey.  "Par" comes from a stock exchange term - a stock may be priced above or below its normal or "par" figure.
In 1870, a British golf writer asked golf professionals David Strath and James Anderson, what score would win "The Belt," which was the winning trophy for "The Open" at Prestwick.  Strath and Anderson said that perfect play should produce a score of 49 for Prestwick's twelve holes.  The writer, whose name was Doleman, called this "Par for Prestwick." 
However, the bogey scoring system as the high-performance standard would take effect in Britain first. The American Women's Golf Association began to develop a national handicapping system for women, and the Men's Association soon followed suit.  In 1911, the Men's USGA set down the following very modern distances for determining Par: Up to 225 yards,    Par 3; 225 to 425 yards,  Par 4; 426 to 600 yards, Par 5; and over 601 yards, Par 6.
Golf continued to improve in America, and scores started to come down.  But many old British courses did not adjust their courses or their Bogey scores.
This meant that good golfers and all the professionals were achieving lower than a Bogey score.  The US had an up-to-date national standard of distances for holes, but the British Bogey ratings were determined by each club and were no longer appropriate for professionals.
Americans began referring to one over Par as a Bogey, much to British chagrin.
And now you know the rest of the story. 
The views expressed in this post are the author's own. Want to post on Patch? Register for a user account.
The rules of replying:
Be respectful. This is a space for friendly local discussions. No racist, discriminatory, vulgar or threatening language will be tolerated.
Be transparent. Use your real name, and back up your claims.
Keep it local and relevant. Make sure your replies stay on topic.
Review the Patch Community Guidelines.
More from West Roxbury
Social security is thankful to serve you.
Edelweiss Village Announces New Memory Care Apartments
How SSA.GOV Helps You
MORE STORIES FROM RICHARD GRAVES
RICHARD GRAVES (1926-2002)
EXPLORE CLASSICAL MUSIC DAILY
BBC FEATURE, WITH COLONEL BOGEY REAL AUDIO
Show Spoilers
Night Vision
Sticky Header
Highlight Links
Follow TV Tropes
http://tvtropes.org/pmwiki/pmwiki.php/Main/ColonelBogeyMarch
Colonel Bogey March
Edit locked.
open/close all folders
Once used (with a new text, obv.) for a German schnapps commercial. Hilarious if you know about the origin.
Commercials for Indonesian pain relief medicine Bodrex use parts of this song as the jingle. It had its own lyrics in the 1990s, sang by the "Bodrex Army" while marching in the ads.
In Ricky Gervais ' stand-up tour Fame, he speaks about the version of the song which refers to the Albert Hall. He states that when he went to the Albert Hall he couldn't find it and he had even looked for it which is "suspicious". Gervais continues stating that "if I had that, I'd have it in the foyer. On a plinth. In an eggcup". He ends it by questioning why "His mother has got the other", which would mean Hitler had three.
The Jim Steranko History of Comics includes an anecdote about artists working on Captain Marvel who reworked the song to satirize the demands of the publishing house's censors: "Captain Marvel Has No Balls At All."
A verse appears in the 2000 Vertigo miniseries Adventures in the Rifle Brigade by Garth Ennis and Carlos Ezquerra. The follow-on miniseries, Operation Bollock, uses the missing testicle as a central plot device.
The main character of the 2003 movie Wondrous Oblivion , a British teen who is the son of Jewish Holocaust survivors, sings this song for a friend.
The Hector Scott character (played by Donald Moffat) sings this ditty to Shirley MacLaine 's character in the movie The Evening Star (1993).
The lyrics were sung in the 1972 film adaptation of the John Knowles novel A Separate Peace (although they are not in the book, and the tune to which they are sung in the film is not the "Colonel Bogey March").
The song is sung in the Czech film Dark Blue World (2001).
The song is used to harass a Jewish student in School Ties , a 1992 film.
Bette Midler sang the lyrics in her concert film Divine Madness!
Spaceballs : Dink dink, dink dink dink dink dink dink! Dink dink, dink dink dink dink dink dink!
Briefly heard in Short Circuit : as Number Five leads the robots he's reprogrammed to the roadhouse, he's whistling it.
Whistled by the students in detention during The Breakfast Club . It's an early indication of the group coming together.
In The Parent Trap , the other girls at the camp whistle this as the twins are escorted to the Isolation Cabin.
In V by Thomas Pynchon , British artillerymen on Malta sung it.
The song was used in Episode 5 of Series 3 of The Armstrong and Miller Show , as it comically depicted the writing of it.
In one of the 'Head-to-Head' dialogue sketches in the BBC comedy series Alas Smith and Jones , Mel Smith and Griff Rhys Jones reminisce about the war and about the songs of the era. Smith sentimentally and poignantly sings the opening lines of "White Cliffs of Dover", and "We'll Meet Again", and then (to avoid lowering the tone) has to interrupt Jones when he begins to sing, "Hitler has only got one..."
In an episode of the BBC comedy programme 2point4 Children , the grandmother mentions Goebbels in conversation with a friend and — when queried — points out that "he was the one with no balls at all, if you remember".
After accidentally sneaking into a POW camp in 'Allo 'Allo! , Captain Geering was taught the lyrics by a British POW and sings part of the first line to try and pass as a captured British airman.
Desmond, Jin, Charlie, and Hurley do this in the Lost episode "Catch-22".
Salute Your Shorts : "Ug, one day his face turned blue/Ug, he likes to punish you..." Used in promo commercials during the show's run.
The BBC 's 1983 adaptation of Robert Westall 's The Machine Gunners used the march for the series closing theme, playing on its war movie and wartime associations.
This was the basis for "The Peacock Strut", the fight song of the fictional ULA , on The Fresh Prince of Bel-Air .
Magnum, P.I. has Higgins trying to build a scale model of the bridge from the River Kwai film, but Magnum later blows it up, humming the tune as he does so.
Dudley Moore played the march In the Style of a Beethoven piano sonata.
In the British radio series The Bradshaws , Alf taught Billy the song.
In the British radio sitcom Old Harry's Game , Satan mentions in one episode that he used to think the World War II version of the song was only propaganda, but he's seen Hitler in the showers and now he's not so sure
In Overlord II , when disguised as enemy soldiers, the Minions start humming the song.
The song shows up as one of the records in Nintendogs . If you play it, your dogs will start marching in a circle.
Wanted: Monty Mole uses it as its main theme.
In the Flintstones episode "The Snorkasaurus Hunter", a picnic is ruined when ants come marching in to this tune and carry off all the food.
The Simpsons : "Lisa, her teeth are big and green/Lisa, she smells like gas-o-line..."
A kazoo version of the song was heard in Recess: School's Out as the kids are preparing to break into the school to save T.J.
The Beatles whistle this at the end of their cartoon episode "And Your Bird Can Sing."
There is a little ice cream truck that rides around the area of Mons, Belgium that has this as its song.
A schoolyard ditty had a jingle for Comet cleanser as the words for the song: Comet—it tastes like gasoline, Comet will make your mouth turn green, Comet will make you vomit So get some Comet and vomit today!
And the original lyrics to the song from WW2 run: Hitler has only got one ball; Goering - has two, but very small; Himmler - had something similar; And poor old Goebbels, has no balls, at all!
Video Example(s):
The famous scene that most examples are referencing
Classical Music Is Cool
Music Tropes
Concept Album
Deathly Dies Irae
Standard Snippet
Jeopardy! Thinking Music
Important Links
Action Adventure
Commercials
Crime & Punishment
Professional Wrestling
Speculative Fiction
Sports Story
Animation (Western)
Music And Sound Effects
Print Media
Sequential Art
Tabletop Games
Applied Phlebotinum
Characterization
Characters As Device
Narrative Devices
British Telly
The Contributors
Creator Speak
Derivative Works
Laws And Formulas
Show Business
Split Personality
Truth And Lies
Truth In Television
Fate And Prophecy
Edit Reasons
Isolated Pages
Images List
Recent Videos
Crowner Activity
Un-typed Pages
Recent Page Type Changes
Trope Entry
Character Sheet
Playing With
Creating New Redirects
Cross Wicking
Tips for Editing
Text Formatting Rules
Handling Spoilers
Administrivia
Trope Repair Shop
Image Pickin'
Advertisement:
How well does it match the trope?
Example of:
Media sources:
11,241--> Report
Help support this site! Consider clicking an ad from time to time. Thanks!
Post navigation
1910s , novelty, colonel bogey march, january 20, 2015.
First recorded by The Band of HM Royal Marines, Plymouth Division (1914). Most popular versions by Malcolm Arnold (as "The River Kwai March Theme" 1957), Mitch Miller (as "The River Kwai March/Colonel Bogey March" US #20 1957).
From the wiki: "The 'Colonel Bogey March' is a popular march written and first published in 1914 by Lieutenant F. J. Ricketts (under the pseudonym 'Kenneth Alford'), a British Army bandmaster who later became the director of music for the Royal Marines at Plymouth. The first recording of the march was made in 1914 by the Second Batallion Argyll & Sutherland Highlanders. The tune was inspired by a military man and golfer who whistled a characteristic two-note phrase instead of shouting 'Fore!'.
"'Going round in bogey', starting at the Great Yarmouth Golf Club in 1890, was based on the phrase 'bogey man'. Nationally, in the UK, golfers competed against 'Colonel Bogey', and this gave the title to the 1914 marching tune, 'Colonel Bogey March'. By Edwardian times, the 'Colonel' had been adopted by the golfing world internationally as the presiding spirit of the golf course. 'Bogey' is now the golfing term meaning 'one over par'.
"At the start of World War II, the 'Colonel Bogey March' became part of British way of life when the melody was set to popular lyrics, 'Hitler Has Only Got One Ball', with the tune becoming an unofficial national anthem to rudeness. The 'Colonel Bogey March' melody was also used in the US for a song of the Women's Army Corps (WAC), a branch of the U.S. Army from 1943 until its absorption into the regular Army in 1978. These lyrics, written by Major Dorothy E. Nielsen (USAR), were this: 'Duty is calling you and me, we have a date with destiny, ready, the WACs are ready, their pulse is steady a world to set free. Service, we're in it heart and soul, victory is our only goal, we love our country's honor and we'll defend it against any foe.'
"English composer Malcolm Arnold added a counter-march, 'The River Kwai March', for the 1957 dramatic World War II film The Bridge on the River Kwai . The two marches were recorded together by Mitch Miller as 'March from the River Kwai/Colonel Bogey March'. Consequently, the 'Colonel Bogey March' is often mis-credited as 'River Kwai March'. While Arnold did use Colonel Bogey in his score for the film, it was only the first theme and a bit of the second theme of Colonel Bogey, whistled unaccompanied by the British prisoners several times as they marched into the prison camp. Since the film portrayed prisoners of war held under inhumane conditions by the Japanese, there was a diplomatic row in May 1980, when a military band played 'Colonel Bogey' during a visit to Canada by Japanese prime minister Masayoshi Ōhira."
Malcolm Arnold, "The River Kwai March Theme" from The Bridge Over the River Kwai (1957):
Mitch Miller, "The River Kwai March/Colonel Bogey March" (1957):
Comments are closed.
Unknown - Hitler Has Only Got One Ball Lyrics
Bogey Music
This image is a cover of an audio recording, and the copyright for it is most likely owned by either the publisher of the work or the artist(s) which produced the recording or cover artwork in question. It is believed that the use of low-resolution images of such covers qualifies as fair use.
Bogey Wobble
Master release
McCartney II
By Paul McCartney
Related sessions
This song has been recorded during the following studio sessions
"McCartney II" sessions #1
June - July 1979
Mixing "Secret Friend", "Wonderful Christmastime"
Oct 04, 1979
Related interviews
The McCartney Interview
Oct 01, 1980 • From Club Sandwich
Spread the love! If you like what you are seeing, share it on social networks and let others know about The Paul McCartney Project.
" Bogey Music " is a song written and performed by Paul McCartney, released on his second solo album, " McCartney II ", released in 1980. It was inspired by Fungus The Bogeyman, a children's picture book by British artist Raymond Briggs.
Another song entitled " Bogey Wobble " and likely from the same inspiration was released in 2011 as part of the " McCartney II – Archive Collection ".
There's a book called Fungus The Bogeyman, for kids and grown-ups, too, which was sent to me by some fellow who's making it into a film and who wanted me to do some music in it. The story is a bit strange, and the basic idea is that the bogeymen are people who make bumps in the night. They live beneath the ground and come out at night and frighten people and they like everything that is opposite to what we like. If we like warm dry clothes, they like wet slimy ones. And they've got all sorts of crazy books in their library, like Lady Chatterley's Bogey. It's just a great book, but it's crazy and it just tickled my fancy when I got it. Anyway, I had that book in the studio one day and opened it to a page where the young people in Bogeyland rebel against the old people who hate music. They all start to get dressed in warm clean clothes and then they start to actually take baths, which is unheard of, and get into rock 'n 'roll. So I just look that page, looked at it a bit, and just thought, 'Well, it looks like a bit of rock'n"roll.' So I made up the track and called it 'Bogey Music', It's a crazy fantasy, really, but that's what I was thinking of when I did it.
The Beatles - The Dream is Over: Off The Record 2
In 2014, Paul McCartney would be approached by Raymond Brigg, to contribute to a film adaptation of another of his books, " Ethel & Ernest ". Paul would contribute the song " In The Blink of An Eye ".
I knew that Paul McCartney was a big animation fan and I knew that Raymond Briggs's book Fungus the Bogeyman had influenced Paul's 1980s track Bogey Music . So I asked Raymond if he might write a letter to Paul to see if he was interested in composing a track for Ethel and Ernest, which he did on Fungus the Bogeyman headed paper! It obviously worked and we were thrilled when Paul said he was interested . We met up and he produced a CD which included a track called Mum and Dad theme. This eventually became In the Blink of An Eye which we have used in the film. Roger Mainwood, film director, interviewed for The Telegraph , October 15, 2016
There's a rough mix available [A1] which has a slighter shorter running time than the released version on " McCartney II ".
'Nobody Knows' is craziness, 'Summer's Day Song' is craziness, 'Frozen Jap' is craziness, 'Bogey Music' is craziness. Paul McCartney, from McCartney II Archive Collection, 2011
Last updated on April 11, 2021
Everybody bogey Dig that bogey beat Man that bogey rhythm Smells so clean and sweet Everybody bogey Bogey on to the street Without bogey music Life is incomplete Without bogey music Life is incomplete Everybody bogey Dig that bogey beat If you little bogeys Want to sing along Clean your bogey act up And learn the bogey song Without bogey music Life is incomplete Without bogey music Life is incomplete Bogey music, bogey music Bogey music, bogey music All right, here we are now Tonight in bogey land Bogey music, bogey music Well, when the younger bogeys Hear that bogey sound Every little bogey Got to bogey down Bogey man bogey Bogey man bogey Bogey man bogey on down Bogey music, bogey music, bogey music Bogey music, bogey music, bogey music Bogey music Bogey man bogey on down Bogey music All you little bogeys I want you to sing along Clean your bogey act up And learn the bogey song Without bogey music Life is incomplete You know, it is...suckers Bogey music, bogey music Bogey music, bogey music
Officially appears on
Official album • Released in 1980
3:28 • Studio version • A
Session Recording: June - July 1979 Studio : Home Studio, Peasmarsh, Sussex, UK
Session Recording: June - July 1979 Studio : Spirit Of Ranachan Studio, Campbeltown, Scotland
Session Mixing: September 1979 Studio : EMI Studios, Abbey Road
Credits & recording details courtesy of Luca Perasi • Buy Paul McCartney: Music Is Ideas. The Stories Behind the Songs (Vol. 1) 1970-1989 on Amazon
McCartney II (1993)
Official album • Released in 1993
3:28 • Studio version • A1993 • 1993 remaster
McCartney II - Archive Collection
Official album • Released in 2011
3:29 • Studio version • A2011 • 2011 remaster
McCartney II (Limited Clear LP)
LP • Released in 2017
McCartney I II III Limited Edition Colour 3LP Box Set
LP • Released in 2022
McCartney I II III Box Set
Official album • Released in 2022
The Lost McCartney Album
Unofficial album • Released in 2000
3:29 • Rough mix • A1
McCartney II - Ultimate Archive Collection
Unofficial album • Released in 2016
Studio Rarities - Volume 2
3:19 • Rough mix • A1
Live performances
Paul McCartney has never played this song in concert.
Going further
Paul McCartney: Music Is Ideas. The Stories Behind the Songs (Vol. 1) 1970-1989
With 25 albums of pop music, 5 of classical – a total of around 500 songs – released over the course of more than half a century, Paul McCartney's career, on his own and with Wings, boasts an incredible catalogue that's always striving to free itself from the shadow of The Beatles. The stories behind the songs, demos and studio recordings, unreleased tracks, recording dates, musicians, live performances and tours, covers, events: Music Is Ideas Volume 1 traces McCartney's post-Beatles output from 1970 to 1989 in the form of 346 song sheets, filled with details of the recordings and stories behind the sessions. Accompanied by photos, and drawing on interviews and contemporary reviews, this reference book draws the portrait of a musical craftsman who has elevated popular song to an art-form.
Shop on Amazon
https://www.flickr.com/photos/thehaggerstonian/8280895919/
Contribute!
Have you spotted an error on the page? Do you want to suggest new content? Or do you simply want to leave a comment ? Please use the form below!
Thank you, I was wondering about the motivation behind this song
Cancel reply
Your email address will not be published. Required fields are marked *
This site uses Akismet to reduce spam. Learn how your comment data is processed .

By Continent
By Language
By Type of Song
Mother Goose Nursery Rhymes
Holiday Songs
Lullabies Around The World
Songs With Many Versions

More Songs From the USA
Songs in the english language, articles about the usa, countries and cultures in north america.
International Music & Culture
The comet song, songs & rhymes from the usa.
Jquery Text
Comet is a playground song in North America. It's about the powdered cleaning product called "Comet". The song is about the harmful effects of consuming Comet (Don't do it!).
Playground Song
Comet - it makes your teeth turn green! Comet - it tastes like gasoline! Comet - it makes you vomit, So buy some Comet, and vomit, today!
The tune is originally from the "Colonel Bogey March" that was written in 1914 by British Lieutenant F. J. Ricketts (1881–1945) .
You can hear the "Colonel Bogey March" (that the tune comes from) in this mp3.
Mama Lisa's Books
Our books feature songs in the original languages, with translations into English. Many include beautiful illustrations, commentary by ordinary people, and links to recordings, videos, and sheet music. Your purchase will help us keep our site online!
Visit our store .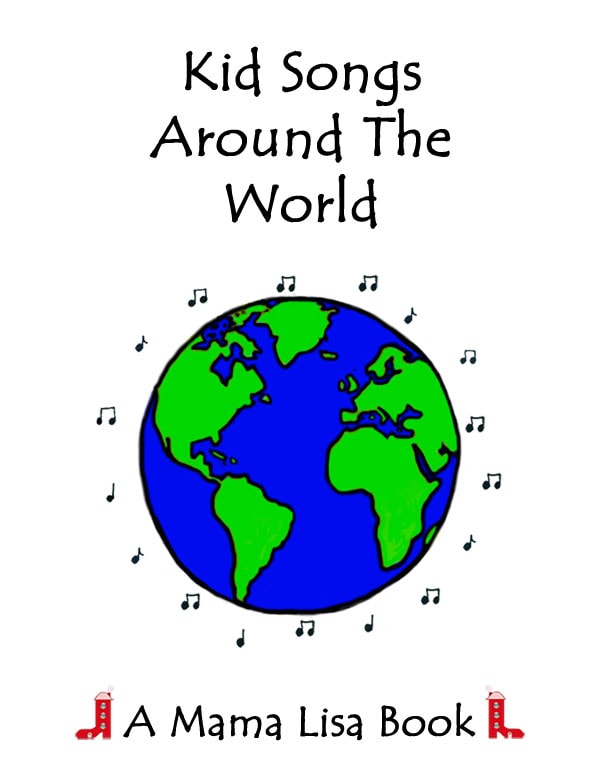 Kid Songs Around The World - A Mama Lisa eBook
100 Songs (350 Pages) With Sheet Music And Links To Recordings
THIS IS A DOWNLOADABLE EBOOK AVAILABLE INSTANTLY.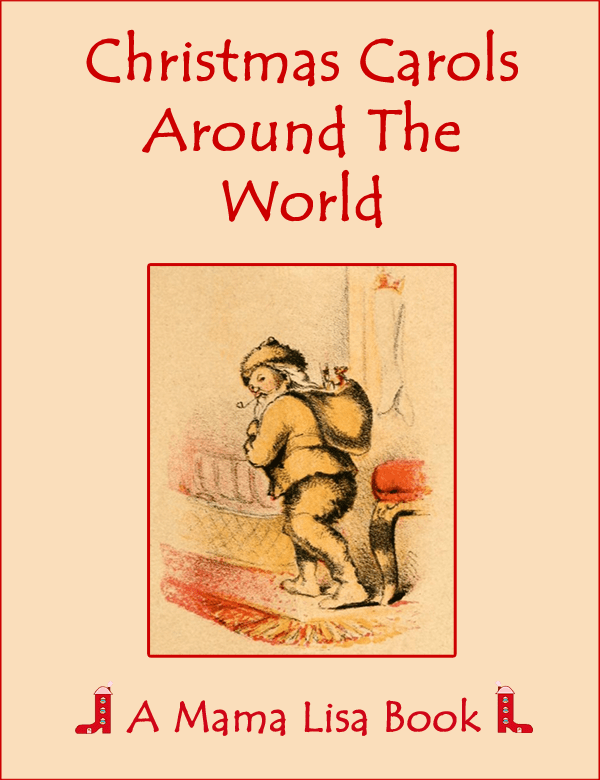 Christmas Carols From Around The World eBook!
Featuring sheet music and links to recordings!
Lyrics & Recordings Needed!
Please contribute a traditional song or rhyme from your country.
Christmas Carols Around The World
More playground songs from around the world, songs by continent, songs with many versions around the world.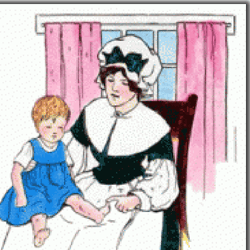 Language Learning Made Fun!
With Kid Songs From Around The World
Visit the Mama Lisa Book Store

Mama Lisa's Blog
Music, culture and traditions from all around the world!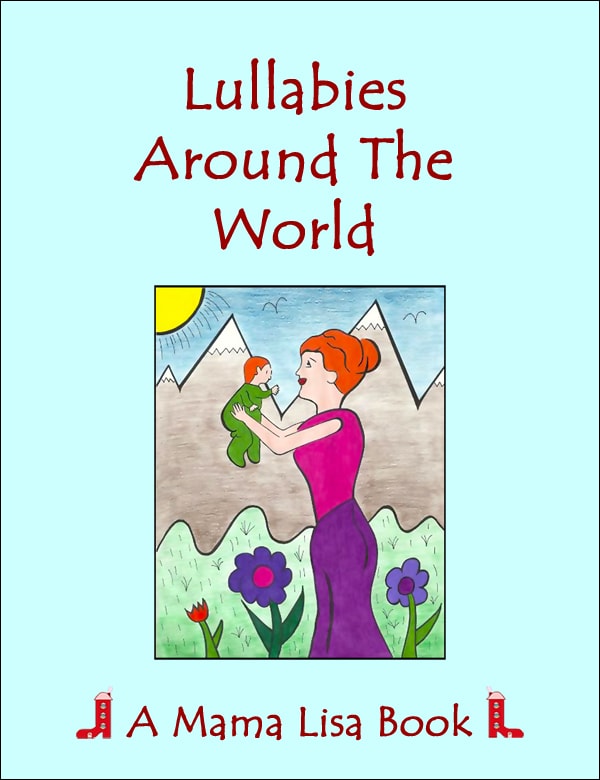 Sing Your Kids To Sleep
With Lullabies From Around The World - A Mama Lisa eBook
Better Planet
Beauty & Fashion Business Education Fact Check Mightier My Turn Tech Sports Sports Betting Podcasts Newsletters Unconventional Vantage
Beauty & Fashion
Sports Betting
Newsletters
Unconventional
'Outlander' Season 6, Episode 5 Recap: Who Could The Whistling Prisoner Be?
From mysterious whistling prisoners to the happy baby news, there is a lot to unpack from Outlander Season 6, Episode 5.
By now, it has become increasingly obvious to the Frasers that the American Revolutionary War is fast approaching and Jamie Fraser (played by Sam Heughan) is willing to do anything to protect his family and be on the right side of history.
But of course, this is Outlander , and nothing is ever made easy for those on Fraser's Ridge.
There were a lot of moments towards the end of the episodes, foreshadowing what is to come in the remaining three episodes, from Malva's (Jessica Reynolds) unsettling behavior to meeting Flora MacDonald (Shauna MacDonald).
And, if things could not get any more intense, Claire (Caitriona Balfe) is certain there is a time traveler nearby.
Newsweek has the full recap of Outlander Season 6, Episode 5 below.
Outlander Season 6, Episode 5 Recap
Who Could The Whistling Prisoner Be?
Just as Outlander Season 6, Episode 5 came to an end, Claire Fraser was startled by the sound of a man whistling the tune to "Colonel Bogey March".
The song is a British march, composed in 1914 by F.J. Ricketts, a British Army bandmaster who became the director of music for the Royal Marines at Plymouth.
The "Colonel Bogey March" would go on to be used during World War II and became an unofficial national anthem during the war, and since then has gone to appear in the 1961 film The Parent Trap and 1985's The Breakfast Club and remains popular today.
Outlander fans will know Claire Fraser was born in 1918 and served as a combat nurse during the Second World War, so perhaps that is where she recognized the tune from and looked so surprised.
The fifth episode ended on a huge cliffhanger, teasing just exactly who the whistling man is. Although his face can barely be seen, he looks eerily similar to one of Claire's kidnappers, Wendigo Donner (Brennan Martin).
The 6 Biggest Questions Answered From Outlander Season 6, Episode 1
'Outlander' Season 6, Episode 2 Recap
'Outlander' Cast Tease 'Jam-Packed' Season 6
Donner appeared in Season 5 as part of the "Montauk Five," a group of five men and Native American activists who traveled back from 1968. He was also one of the men who kidnapped Claire but was not killed and managed to escape. Sadly, Claire has been anticipating his return ever since.
In Season 5, he was told by Bree (Sophie Skelton). He needed to gemstone to travel through time, and audiences may have noticed he was holding a green gemstone in his hand as he whistled "Colonel Bogey March" from prison.
The possession of the gemstone suggests he was one of the two men who robbed Flora McDonald of her emerald necklace.
If the whistling man is Wendigo, his story from the original Outlander novel, A Breath of Snow and Ashes, upon which Season 6 is based, may play out slightly differently considering he already appeared in Season 5.
However, if it is true Wendigo needs more than one gemstone to travel, as in the books, he may visit Fraser's Ridge to raid Claire and Jamie's house in order to get gemstones and will meet a gruesome end.
Hopefully, exactly who the mysterious whistling prisoner is will be revealed in Episode 7 of Outlander.
Elsewhere in Outlander Season 6, Episode 5
Jamie Fraser Betrays his Oath To The Crown
Jamie Fraser appears to be sticking to his word when it comes to no longer serving as an Indian Agent for the British.
In Episode 4 of Outlander , Jamie, with the help of Ian, delivered numerous amount of guns and other weapons to the Cherokee on behalf of the British. However, before he left, Jamie warned them to fight for themselves and not alongside George III's army.
When we meet Jamie in Episode 5, he has taken an even greater step and officially resigned from his role as Indian Agent, via letter to Major MacDonald, and even his good friend Lord John (David Berry) could not convince him to stay loyal.
Jamie even sided with the Sons of Liberty, a grassroots political organization that supported the rights of the colonists and fought British taxation. The name Sons of Liberty would also be used for other separatist groups who favored independence ahead of the American Revolution.
Hello Flora MacDonald, Goodbye Fergus
Despite renouncing his loyalty to The Crown, Jamie and Claire attend a loyalist event in Wilmington, in honor of the Scottish heroine, Flora MacDonald.
Upon arrival, Flora shared she had been robbed and two men had made off with her emerald and gold necklace. The two men were eventually apprehended, but one of the jewels in her necklace remained missing. At the end of the episode, audiences learn it was in the hands of the mysterious, whistling man.
Also in attendance at Wilmington was Jamie's aunt Jocasta and audiences learned the sad news that Fergus (César Domboy) and Marsali (Lauren Lyle) will be leaving Fraser's Ridge for the town of New Bern, where there is a vacant print shop.
At dinner, Jamie learned Jocasta was the one who hosted Flora, infuriating him as she is no longer be supporting the British government.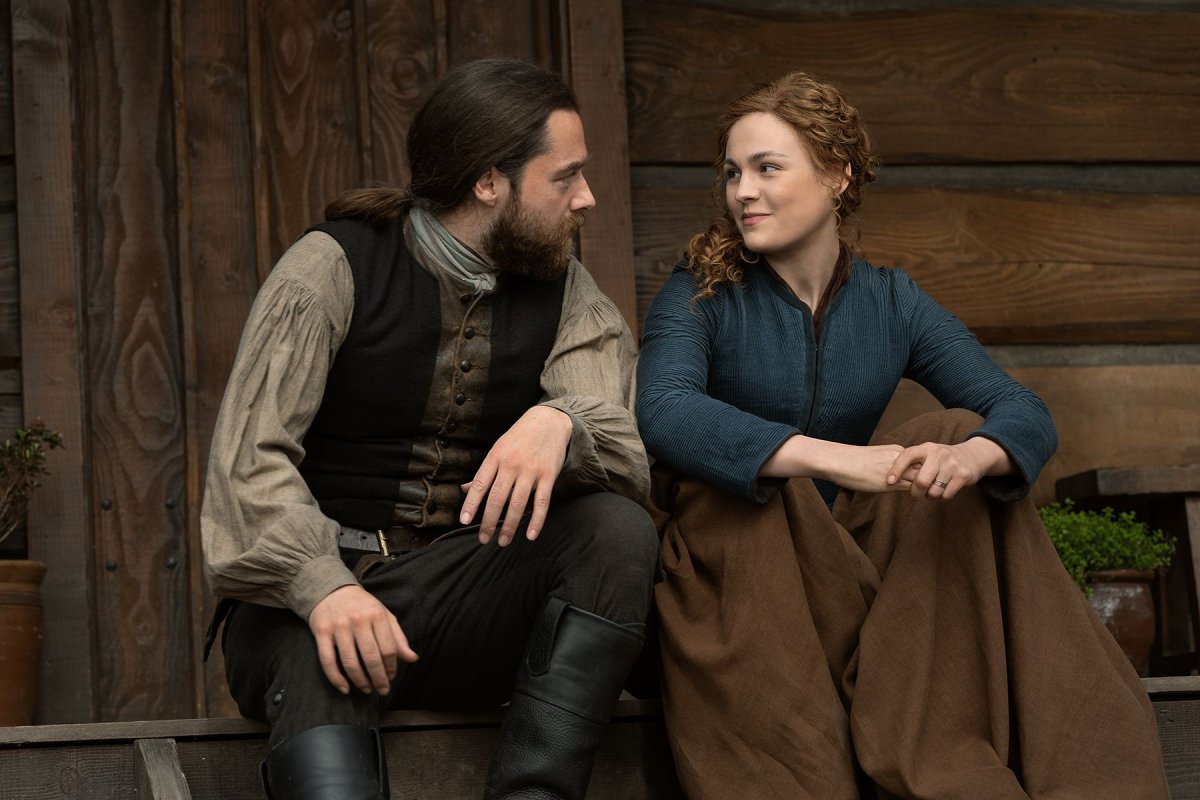 Some Happy News For Bree and Roger
For a moment in Outlander Season 6, Episode 5, it looked like Bree and Roger's (Richard Rankin) marriage was heading south after Roger began spending so much time with widow Amy McCallum (Joanne Thomson).
People on the Ridge had begun to spread rumors the pair were having an affair, something which of course, upset Brianna.
But, Outlander fans, we could be fooled. This is Roger Mackenzie and his love for Bree is undeniable. Thankfully, he came to his senses after realizing Amy may have some romantic intentions and returned home to his wife Bree, who shared the happy news is pregnant.
What Is Malva Doing?
The Christies had very little airtime in Outlander Season 6, Episode 5 but Malva Christie did decide to make a small appearance here and there and let's just say everything she did was strange.
Whether it was making out with Mr. Henderson, threatening Roger that she will start rumors he is having an affair with Amy, or cutting the finger off of a dead man, Malva is for sure, up to no good.
Outlander continues Sundays at 9 p.m. ET on Starz.
Correction 04/04/22 at 6.34 a.m. ET: This article was updated to include the correct name for Flora MacDonald actress, Shauna MacDonald.
Uncommon Knowledge
Newsweek is committed to challenging conventional wisdom and finding connections in the search for common ground.
About the writer
Molli Mitchell is a Senior SEO TV and Film Newsweek Reporter based in London, UK. Her focus is reporting on culture and entertainment. She has covered the world of Film and TV extensively from true-crime dramas to reality TV and blockbuster movies. Molli joined Newsweek in 2021 from the Daily Express. She is a graduate of The University of Glasgow. Languages: English.
You can get in touch with Molli by emailing [email protected].
To read how Newsweek uses AI as a newsroom tool, Click here.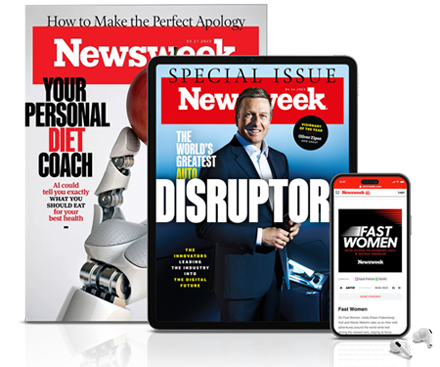 Newsweek magazine delivered to your door
Unlimited access to Newsweek.com
Ad free Newsweek.com experience
iOS and Android app access
All newsletters + podcasts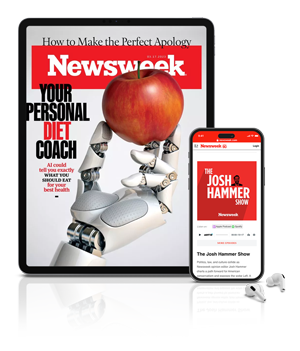 Top stories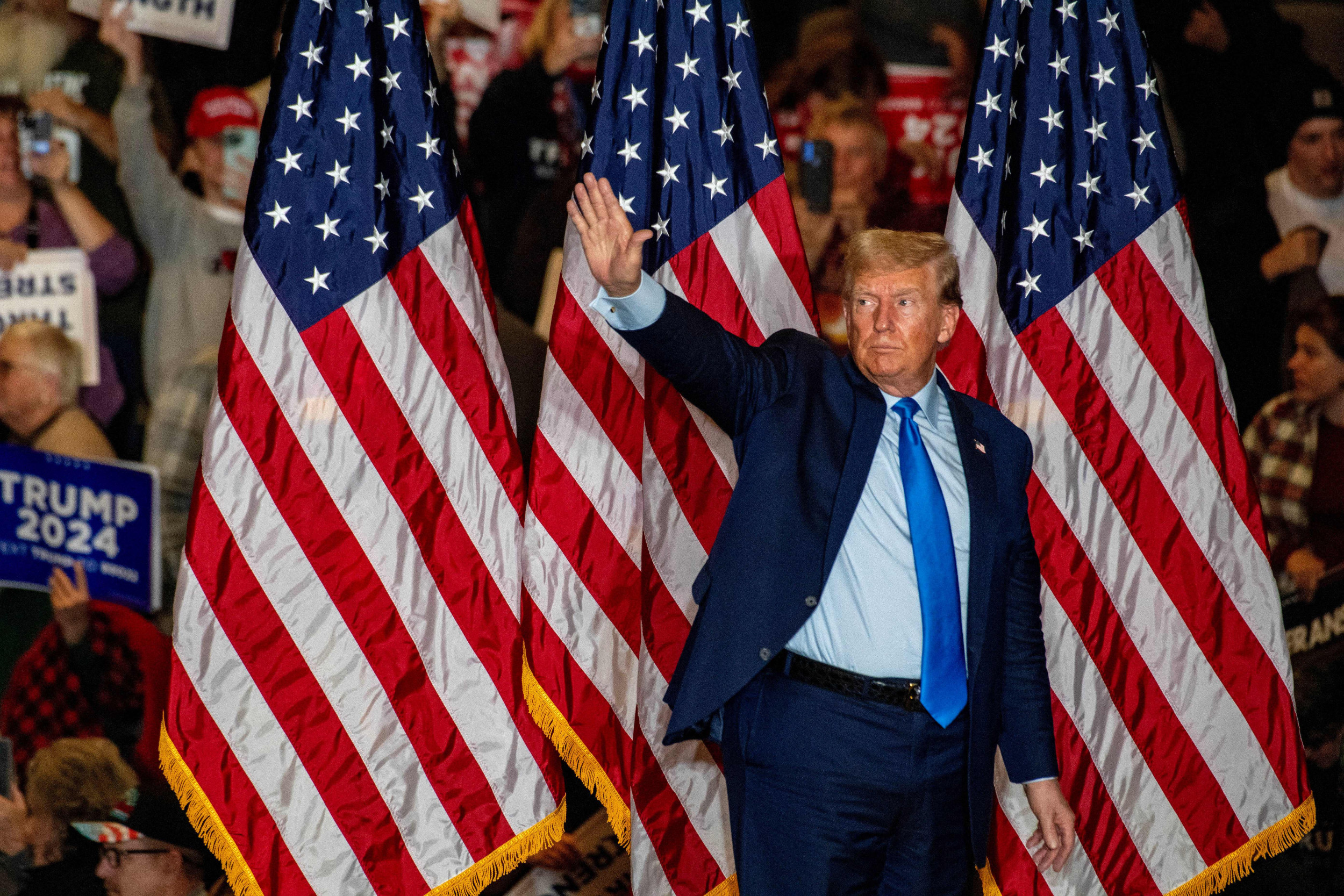 Donald Trump's Veterans Day Message Was Very Different to Joe Biden's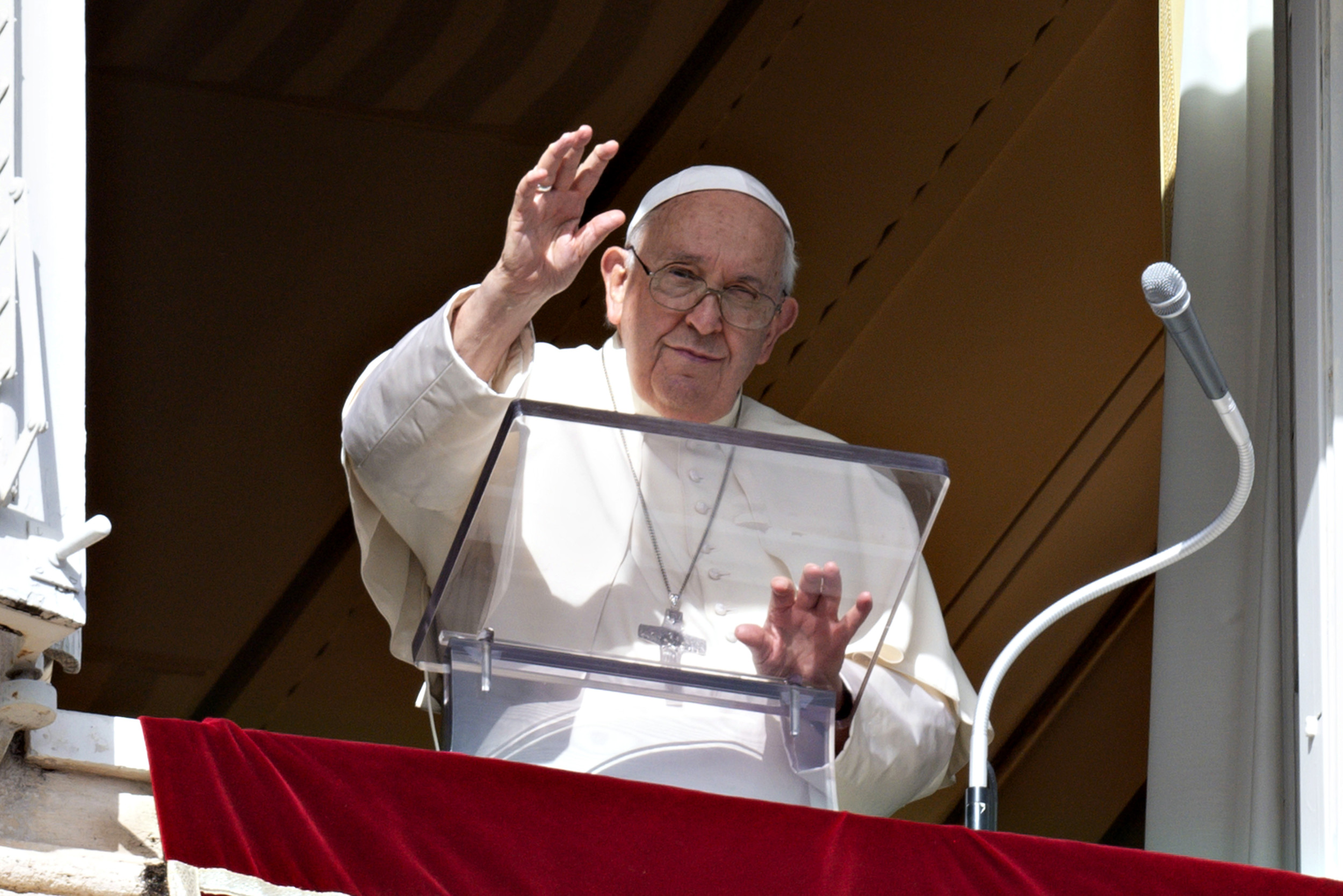 Bishop Strickland Responds to His Removal As Thousands Sign Petition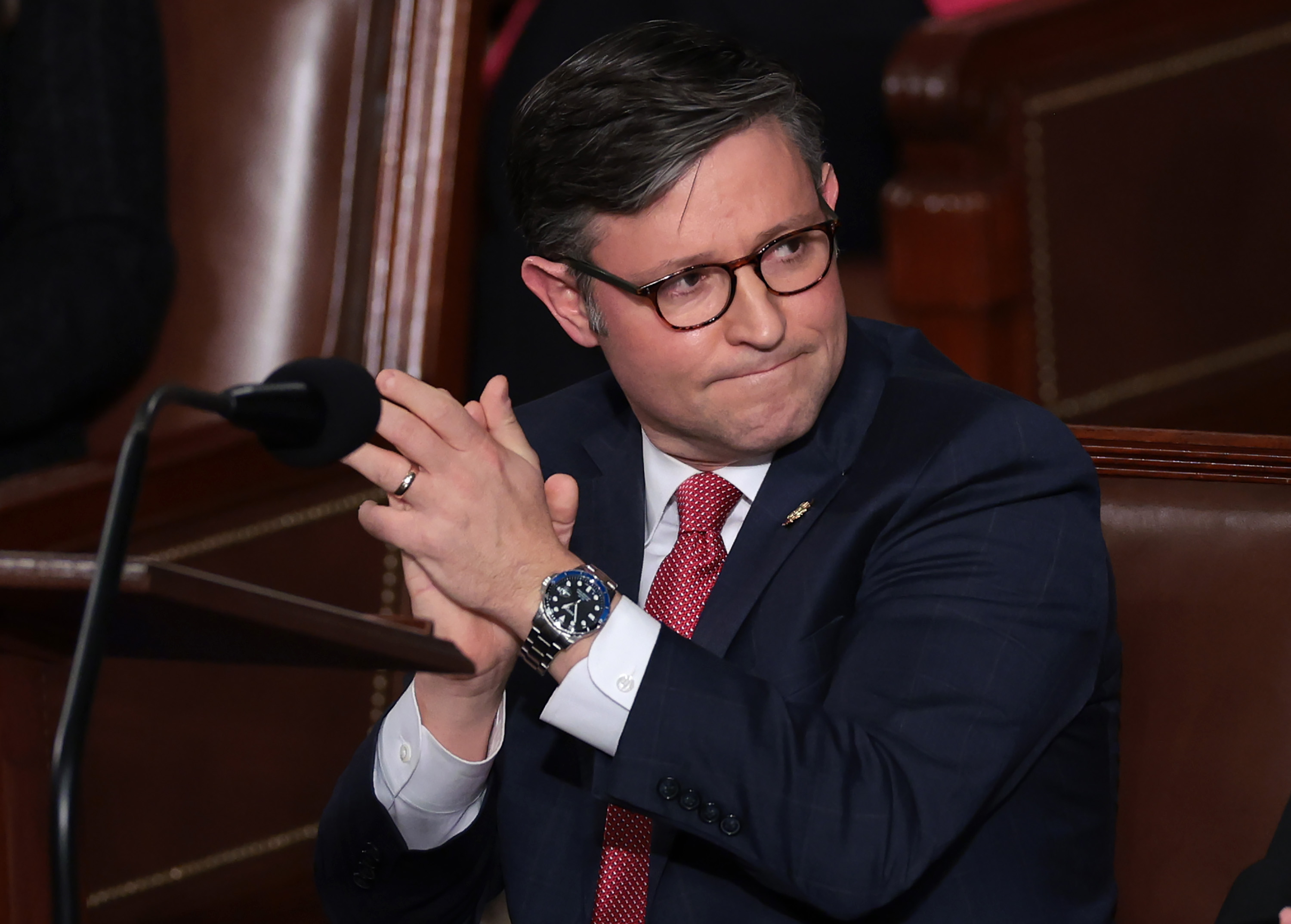 Mike Johnson Rebuked by Home State Newspaper for His 'Wrong' Ideas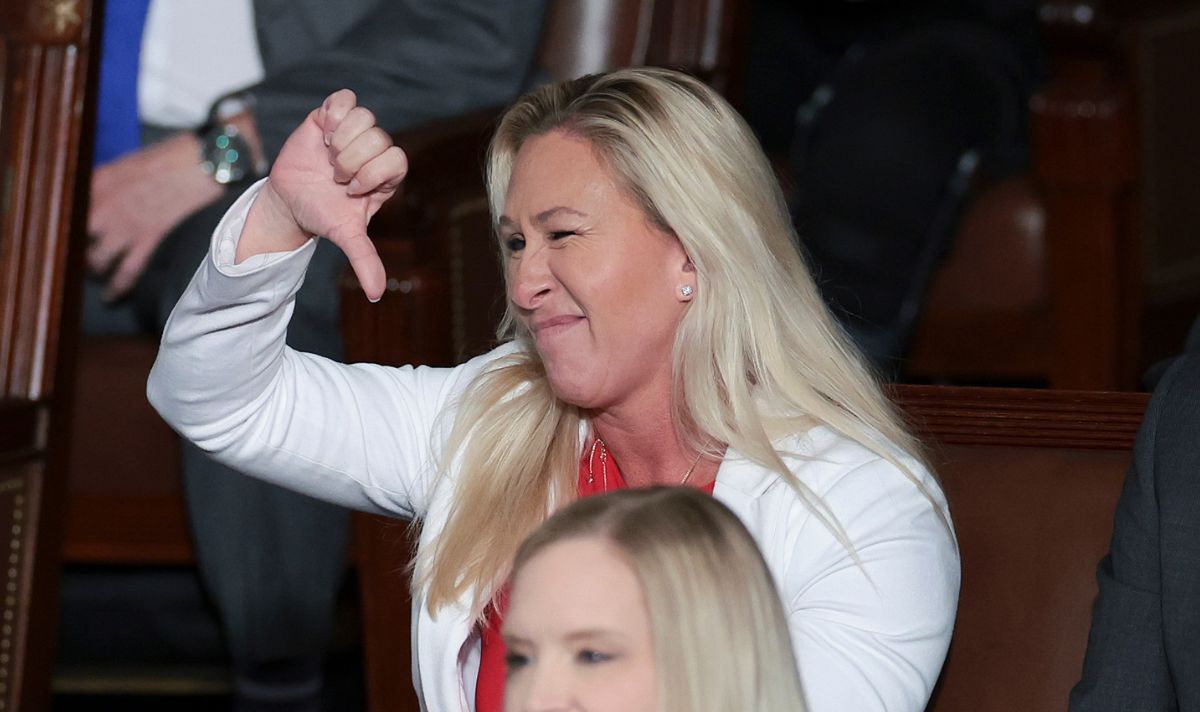 Marjorie Taylor Greene Finds Herself Increasingly Isolated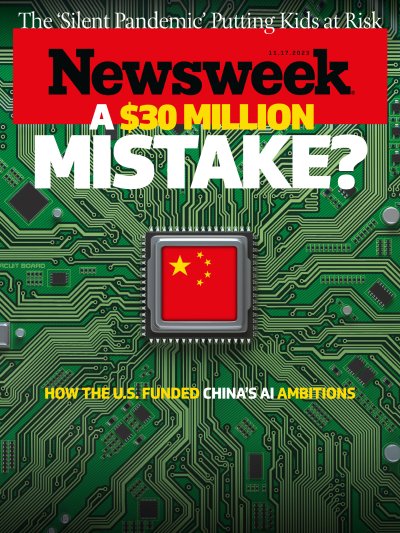 TheFreeDictionary
Word / Article
Starts with
Free toolbar & extensions
Word of the Day
Free content
bo•gey
Bogie engine
double bogey
bog pimpernel
bog rein orchid
bog rhubarb
bog rosemary
bog whortleberry
Bogan Louise
Bogart Humphrey DeForest
Bogazköy
bogged down
Bognor Regis
Bogdanovich, Iurii Nikolaevich
Bogdanovich, Karl
Bogdanovich, Karl Ivanovich
Bogdanovich, Maksim
Bogdanovich, Maksim Adamovich
Bogdanovich, Modest
Bogdanovich, Modest Ivanovich
Bogdanovich, Peter
Bogdanovitch
Bogdesko, Ilia
Bogdesko, Ilia Trofimovich
Bogdo Bolshoe
Bogdo-Gegen
bogen structure
Bogensport-Verband Rheinland-Pfalz
Bogert-Cook synthesis
Facebook Share