+41 43 311 28 28
Küsnacht (ZH)|Boglerenstrasse
Projektdaten
Studienauftrag Neubau Villa mit Mehrfamilienhaus
Bauherrschaft
Visualisierungen
EMWE Architektur AG
Boglerenstrasse, Küsnacht ZH
Architektur
Projektbeschrieb
Die bewusste Platzierung der beiden Volumen geschieht in Abwägung von verschiedenen Lebensformen. Das Ziel ist ein Gesamtprojekt, das nicht den Anschein einer  Überbauung erwecktsondern dem Betrachter als zwei unabhängige Projekte erscheint. So werden die Architektursprachen beider Volumen bewusst nicht in Verwandtschaft gesetzt. Durch die prominente Setzung des Mehrfamilienhauses entlang des Bogelerenweges wird dem Einfamilienhaus die Privatsphäre und Diskretion gegen Öffentlichkeit gewährt. Lediglich ein Eingangstor von der Strasse aus lässt das Einfamilienhaus dahinter wahrnehmen. Die bewusst erhöhte Platzierung des Einfamilienhauses und die vertiefte Einordnung des Mehrfamilienhauses lässt das Einfamilienhaus auf der Kuppe thronen und insbesondere vom obersten Geschoss eine Rundumsicht gewähren. Die Zufahrt und die Parkierung des Einfamilienhauses werden vom Mehrfamilienhaus entkoppelt.
Das erhöhte Einfamilienhaus wird auf 6 höhenversetzte Niveaus aufgeteilt, was zum wiedererkennbaren Wert der gewählten Architektursprache wird. Während im untersten Niveau die Garage und der private Hauseingang zu liegen kommt, befindet sich auf dem zweiten Niveau höhenversetzt der feudale Gästeeingang und die Anbindung zum Garten. Hier wird bereits das Konzept der verschachtelten inneren Raumstrukturen ersichtlich, indem die Sichtbezüge zueinander versetzt angeordnet werden und so für den Benutzer versteckte Überraschungsblicke erlebbar machen. Auf dem dritten Niveau befindet sich der grosszügige Elternbereich abgetrennt vom vierten Niveau – dem Kinderbereich. Hier nimmt die Raumanordnung Rücksicht auf die Ausrichtung und Privatsphäre, indem sekundäre Räume gegen das Mehrfamilienhaus gesetzt werden. Auf Niveau fünf kommt das überhohe Wohnzimmer und auf Niveau sechs letztendlich der Ess-/Kochbereich zu liegen. Durch den Höhenversatz entstehen zwei Terrassen: Die Frühstücks-Terrasse bei der Küche und die Dinner-Terrasse beim Wohnzimmer. Ein Aufzug verbindet zudem die Küche mit dem Eingang um so die Heimlieferung in das Reduit zu erleichtern.
Die Volumetrie des Mehrfamilienhauses entsteht aus dem Wertegleichgewicht zwischen der Gewährleistung der Besonnung für das Einfamilienhauses, indem der Winkel der Abendsonne für die Nord-West-Fassade berücksichtigt wird, wie auch die innere Organisation der Wohnungsausrichtungen im Mehrfamilienhaus. Der so entstehende Fussabdruck des Mehrfamilienhauses wird geschossweise rückgestaffelt, um so den Kleinwohnungen die wertvollen Ausrichtungen gegen Westen zu geben. Das Haus umfasst im Erdgeschoss drei Gartenwohnungen (an der Strassenlage wird bewusst eine Kleinwohnung gesetzt), im Zwischengeschoss drei Kleinwohnungen und im obersten Geschoss wiederum bewusst zwei grössere 3.5 Zimmer Wohnungen. So wird ein ausgewogener Mix von 8 Wohnungen mit Rücksicht auf Lage und Höhe verteilt. Die Gartengestaltung der Einfamilienhauses übernimmt das Konzept der Höhenterschiede, indem der Poolbereich auf der tieferen, privateren Ebene zu liegen kommt. Der gesamte Garten wird mit einem Grüngürtel ummantelt und mit einem Kräutergarten oder anstossend an den Sportraum beispielsweise mit einem Zen-Garten akzentuiert. Der Übergang zwischen den beiden Häusern wird mit Rücksicht auf beidseitiger Privatsphäre dicht bepflanzt um so Distanz und Sichtschutz zu gewährleisten. Die privaten Gärten der Wohnungen werden mit Heckbepflanzungen abgegrenzt.
Categorised in:
This post was written by emwezurich
EMWE Holding AG Ringstrasse 28a 8057 Zürich
Impressum | Disclaimer
Unternehmung
Publikationen
Countries/Regions
Switzerland
Geneve Public Transit
Bus agencies
Bahnersatz jahresfahrplan, events / manifestations / eventi, interimsfahrplan / horaire interimaire / orario ad interim, sbb infrastruktur ag bahnersatz, transports publics de l'agglomération d'annemasse, alsa bustours gex s.a.s, bus nyon-prangins, alpbus fournier, transports publics neuchâtelois sa (tc), cars rhône-alpes, train agencies, schweizerische bundesbahnen sbb, nyon-st-cergue-morez, société nationale des chemins de fer français, schweizerische südostbahn (sob), aare seeland mobil (snb), zentralbahn, regionalverkehr bern-solothurn, matterhorn gotthard bahn (bvz), oensingen-balsthal-bahn, rhätische bahn, transports publics neuchâtelois sa (rvt), sihltal-zürich-uetliberg-bahn, transports publics fribourgeois, appenzeller bahnen (fw), metro agencies, montreux-oberland bernois, matterhorn gotthard bahn (fo), ferrovie autolinee regionali ticinesi, bls ag (bls), transports publics de la région lausannoise sa, diverse info, light rail agencies, baselland transport, aargau verkehr ag, städtische verkehrsbetriebe bern, basler verkehrsbetriebe, alpintrans gmbh, verkehrsbetriebe zürich info+, riffelalp resort ag zermatt, ferry agencies, schifffahrts-genossenschaft greifensee, ägerisee schifffahrt ag, zürichsee-schifffahrtsgesellschaft ag (zsg), schweiz. schifffahrtsgesellschaft untersee und rhein ag, zürichsee-fähre horgen-meilen ag, schweizerische bodensee-schifffahrt ag, schiffsbetrieb walensee, hallwilersee, vierwaldstättersee, bls schifffahrt ag (brs), lacs de neuchâtel et morat, schifffahrtsgesellschaft für den zugersee ag, cable car agencies, lauterbrunnen-mürren, stanserhornbahn, bergbahnen engadin st. moritz ag, davos klosters bergbahnen (dpb), toggenburg bergbahnen unterwasser, engelberg-trübsee-titlis, dallenwil-niederrickenbach, surlej-silvaplana-corvatsch, lenzerheide bergbahnen, andermatt-sedrun sport ag, dallenwil-wirzweli, hoher kasten drehrestaurant und seilbahn ag, stechelberg-mürren-schilthorn (lsms), jakobsbad-kronberg, reigoldswil-wasserfallen, funicular agencies, dampfbahn furka-bergstrecke, interlaken-heimwehfluh, dolderbahn betriebs ag, società della funicolare locarno-madonna del sasso sa, funiculaire neuchâtel-université - neuchâtel-gare, poly-bahn zürich, treib-seelisberg-bahn, montreux-vevey-riviera (vcp), wengernalpbahn, zugerbergbahn, niederhornbahn ag, rigi bahnen ag, schilthornbahn (sbm), gondola agencies, aufzug matte-plattform (bern), bürgenstock bahn ag, get around geneve by public transit.
Traveling around Geneve has never been so easy. See step by step directions as you travel to any attraction, street or major public transit station. View bus and train schedules, arrival times, service alerts and detailed routes on a map, so you know exactly how to get to anywhere in Geneve. When traveling to any destination around Geneve use Moovit's Live Directions with Get Off Notifications to know exactly where and how far to walk, how long to wait for your line, and how many stops are left. Moovit will alert you when it's time to get off — no need to constantly re-check whether yours is the next stop.
Attractions in Geneve
Streets in Geneve
Stops in Geneve
Cities in Geneve
Directions in Geneve
Public Transit Lines in Geneve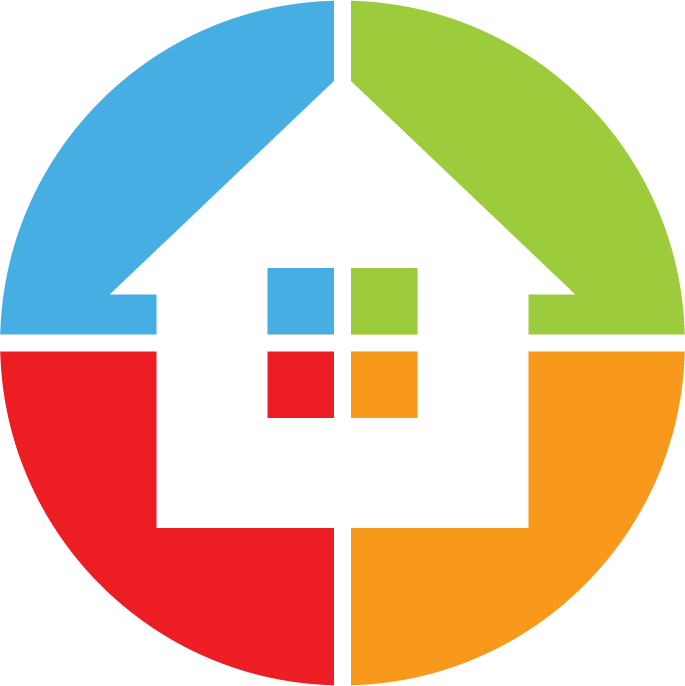 Login/Signup
input Login
lock change password
bookmarks Bookmarks
account_box Profile
history History
location_city Orte
favorite Popular
list Addressen
publish Data Sources
feedback About
Boglerenstrasse 58, 8700 Küsnacht ZH ZH
Building and Lot
Year of Construction -
Lot Area 5.696 m²
Number of floors -
Building area 926,5 m²
Building category -
Zones Wohnzonen (5695 m²)
Supermarkets
Infrastructure, large cities, health care.
Total 1.529 std 34 %
Topology 4.061 std 91 %
Weather 1.675 std 37 %
Municipality Küsnacht (ZH)
Residents 14307
Foreigners 26.5
Tax coefficient 77%
Health Premium Adult 361.1
new Housing/1000 8.2
Vacancies 4.3
Social Assist. 1.8
num Homes 7276
Secondary Homes 12.5
Einkommen Median 94700
Einkommen Durchschnitt 183213
Einkommen Gini 0.6
builtup area 33.8
agriculture area 34.1
Forest 31.2
Birthrate 9.7
Divorcerate 1.8
Marriagerate 5.1
Mortalityrate 9.4
ch.are.gemeindetypen Gürtel der Grosszentren
age to 19 20.2
age 20 to 64 56.5
age from 65 23.3
ch.municipality.religion_catholic 26.6
ch.municipality.religion_protestant 49.5
ch.municipality.lang_de 86.1
ch.municipality.lang_fr 1.9
ch.municipality.lang_it 2.5
ch.municipality.lang_ro 0.2
Südanflug ca 738m Überflughöhe
Immofacts © 2020
Forgot password
Change password, health insurance.
Are you sure you want to delete this Record?
boglerenstrasse zvv
GPS Coordinates 47.32611 , 8.58227 Küsnacht, Meilen District, Canton of Zürich, Switzerland
Companies and places nearby
Hotels nearby.
Romantik Seehotel Sonne 4 ★ Seestrasse 120, Küsnacht
Villa Grand-Bassam Rofluhstrasse 33, Zollikon
Casa Kunz-Reyes Rehalpstrasse 29, Zürich
Guesthouse Villa Schönegg Seestrasse 116, Rüschlikon
Belvoir Swiss Quality Hotel 4 ★ Säumerstrasse 37, Rüschlikon
Gästehaus Nidelbad Eggrainweg 3, Rüschlikon
INSIDE TWO Lakeside Living Seestrasse 510, Zürich
Nearby cities, towns and villages
🇨🇭 Küsnacht
🇨🇭 Zollikon
🇨🇭 Kilchberg
🇨🇭 Erlenbach
🇨🇭 Rüschlikon
🇨🇭 Adliswil
Reviews by country
🇲🇾 Malaysia 1204
🇦🇺 Australia 952
🇮🇳 India 893
🇿🇦 South Africa 877
🇬🇧 United Kingdom 659
🇨🇦 Canada 636
🇵🇭 Philippines 489
🇺🇦 Ukraine 308
🇬🇷 Greece 295
🇳🇬 Nigeria 268
🇵🇰 Pakistan 204
🇪🇸 Spain 198
Reviews about other places
Questions about other places.
🏠 WorldPlaces ›
🇨🇭 Switzerland ›
Boglerenstrasse Zvv
Languages 2