Inspiration
Fertilizers
Trident Circle
Good Science
Dealer Direct
Returns and refunds
Dosing Calculators
Åland Islands (EUR €)
Andorra (EUR €)
Australia (AUD $)
Austria (EUR €)
Belgium (EUR €)
Bosnia & Herzegovina (EUR €)
Brunei (SGD $)
Bulgaria (EUR €)
Canada (CAD $)
Croatia (EUR €)
Cyprus (EUR €)
Czechia (EUR €)
Denmark (EUR €)
Estonia (EUR €)
Finland (EUR €)
France (EUR €)
French Guiana (EUR €)
French Southern Territories (EUR €)
Germany (EUR €)
Greece (EUR €)
Guadeloupe (EUR €)
Hong Kong SAR (USD $)
Hungary (EUR €)
Indonesia (USD $)
Ireland (EUR €)
Israel (USD $)
Italy (EUR €)
Japan (USD $)
Kosovo (EUR €)
Latvia (EUR €)
Liechtenstein (EUR €)
Lithuania (EUR €)
Luxembourg (EUR €)
Macao SAR (USD $)
Malaysia (USD $)
Malta (EUR €)
Martinique (EUR €)
Mayotte (EUR €)
Mexico (USD $)
Monaco (EUR €)
Montenegro (EUR €)
Netherlands (EUR €)
North Macedonia (USD $)
Norway (EUR €)
Poland (EUR €)
Portugal (EUR €)
Réunion (EUR €)
Romania (EUR €)
San Marino (EUR €)
Singapore (SGD $)
Slovakia (EUR €)
Slovenia (EUR €)
Spain (EUR €)
St. Barthélemy (EUR €)
St. Martin (EUR €)
St. Pierre & Miquelon (EUR €)
Sweden (EUR €)
Switzerland (EUR €)
Thailand (USD $)
Turkey (USD $)
United Kingdom (GBP £)
United States (USD $)
Vatican City (EUR €)

Your Cart is Empty
Taxes and shipping calculated at checkout
Enjoy savings on shipping when you buy more.
We are a brand born of an obsession with performance, a belief in good science, and a knack for invention.
Read our story .
Fertilisers
APT J / Jazz
APT 1 / Zero
APT 3 / Complete
APT e / Estimative Index
APT d / Dew
Smart Solutions
APT FIXLITE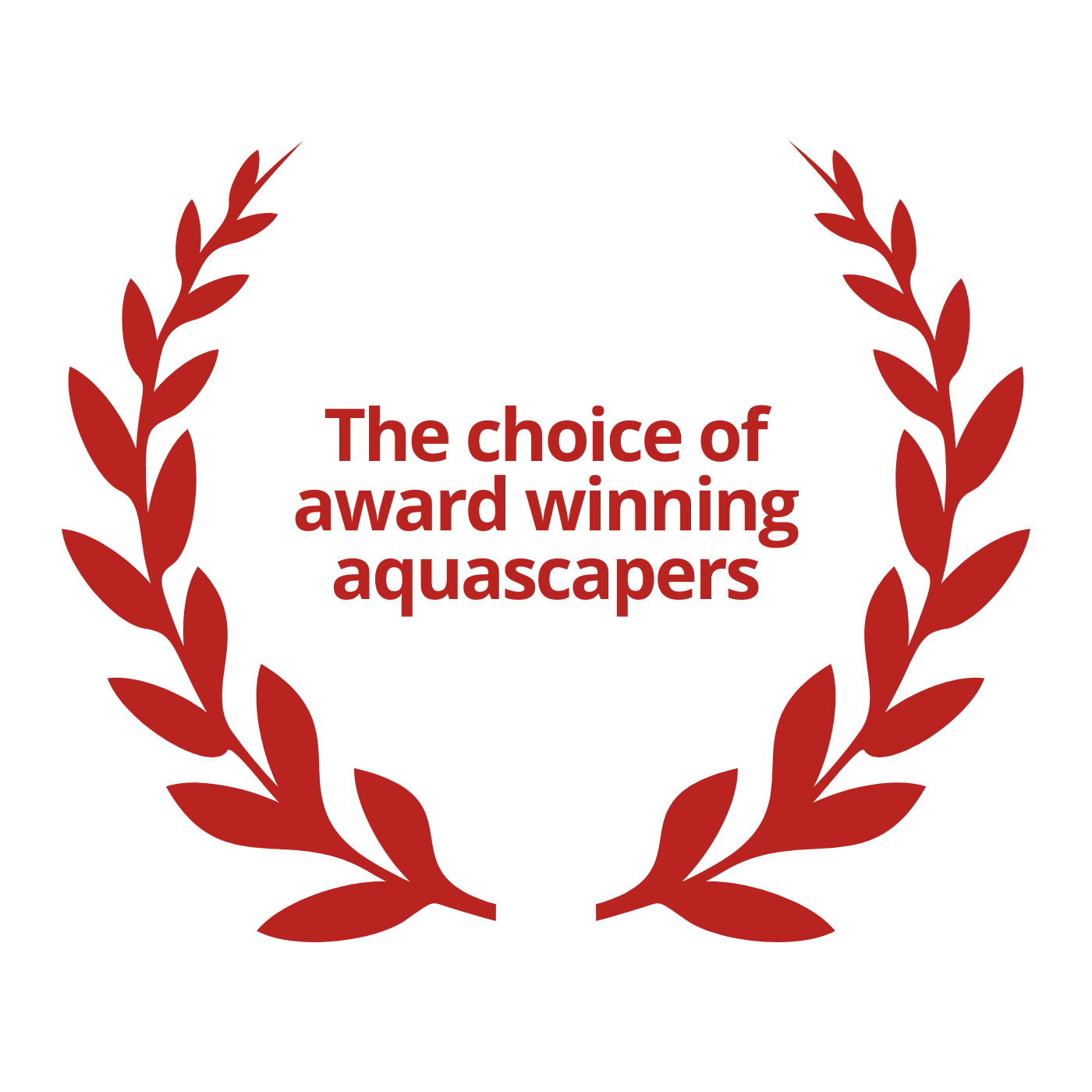 We define it as a combination of discerning research and real world results.
Key Topics 1
Aquascaping ideas
Algae control
Fertilisation
Key Topics 2
Plant Guide
Water Parameters
Tank & Filter
How to grow Bucephalandra
November 08, 2021 5 min read
Are Bucephalandra hard to grow?
Bucephalandra are endemic to Indonesia and are found on the island of Borneo. They are slow-growing, hardy and are especially well suited to grow attached to hardscape (rock / wood), as in the picture above and below. They can also be grown on the substrate as long as the rhizome is not buried. Due to their flexible light demands, they can be grown in shaded portions of the tank, or in full lighting. 
Buceps belong to a genus of flowering rheophyte that grows with a creeping rhizome; they come in a large variety of leaf shapes and colors. A distinctive feature of all Bucephalandra are bright spots on the leaves. Many are iridescent, reflecting brilliant colors when viewed at particular angles. 
Bucephalandra species face less stress/melting issues with cooler water , even though growing them in discus temps is still possible (above 80f/27c). For those living in the tropical belt, having chillers or at least fans is beneficial. They do better in tanks with good flow.
So, why is my  Bucephalandra melting?
Uncycled planted tanks with high levels of ammonia or organic waste leads to melting ; this is common among beginners who do not cycle their tanks fully before planting.
Melting Buceps is not a "normal" situation. Bucephalandra species do better in stable tanks with matured biological systems. Especially when facing transport stress or stress from being moved between tanks of different parameters, having cool, clean water, and supplementary CO2 is important to prevent melting. Bucephalandra are hardy plants that can survive in planted tanks without CO2 injection or much fertilization. However, to grow them to their best, they do better with good flow and CO2. Having good growth parameters also make them much more resistant to algae. Depending on species, their growth rates can be a bit different. Slower species can produce as few as 1 leaf every 3 weeks, while faster growing species can produce 2 leaves per week in good conditions.
How to grow Bucephalandra in an aquarium?
Key success factors
Slightly cooler water (71f/21c-79f/26c).
Clean, well filtered water with good flow.
Stable, biologically matured tank environment.
Some hardness (GH/KH) is helpful. (5dGH and above). We use APT SKY for all tanks with Bucephalandra.
Adequate CO2/Fertilization brings out coloration, speeds up growth.
To learn more about GH, click here .
To understand why long term stability is important for Bucephalandra read this post on preventing holes and deterioration of older leaves here .
Light & Algae Control
Is Bucephalandra a low light plant?
Bucephalandra grows well under lower levels of lighting. Indeed growing them under CO2/nutrient rich waters but with subdued lighting <50umols of PAR makes for easy management.
As they grow very slowly, they are very vulnerable to algae. You can grow them in high lighting (100+umols ) but you need to keep your planted aquarium very clean and your Buceps must be healthy to remain algae free. This means being consistent about water changes, clearing organic debris and being on point on pruning. The algae section details how to maintain an algae free tank.
In tanks that have overly turbulent CO2 misting and violent flow, Bucephalandra in the path of flow become more vulnerable to black brush algae (BBA). This is one instance where too much flow can be counter-productive. Find ways to re-direct the flow or get more gentle distribution of flow if you find that Bucephalandra in path of flow are the ones that consistently get BBA. If you have consistent algae issues with Bucephalandra, it most likely stems from having high organic waste levels in the tank (having high fish load, but an immatured bio-filter for example) or that the plants are not getting the parameters they require (lack of flow, key nutrients are common reasons). If the patch of Bucephalandra is infested with algae, you can spot treat the area by spot dosing APT Fix directly onto the algae spot using a dropper.
Bringing out Colors
Firstly, not all Bucephalandra are strongly colored. Most are green-based. Many species that develop colored submerged leaves have greenish emersed leaves, so using a knowledgeable dealer is important. For many species, the new leaves may have strong coloration, but as the leaves age they fade to greenish tones. Hence to get color, it is more effective to grow them in clumps where there are a few new leaves present at anyone time. This also means that having faster growth rates; providing good growth conditions is important (CO2 & flow being paramount). Many Bucephalandra are iridescent; meaning that they are good at reflecting certain colors; especially when viewed at a certain camera angle. Using colored T5 tubes or mix RGBs with with LEDs allow more colors to be reflected - use your individual judgment as to how much colored lighting is used; too much looks artificial. Generally speaking, flat white T5 tubes & plain white LEDs seldom have a wholesome light spectrum profile (all almost universally lack adequate red spectrum), and do not display colored plants to their best.
Which are the most colorful Bucephalandra species?
Brownie ghost 2011/2012 - develops red new leaves that turn purple over time
Brownie blue - red new leaves that turn purplish metallic
Silver powder
Color change after planting
Most Buceps are sold- and bought in emersed form, and most emersed Buceps have green leaves even when their submerged forms have far more color. In this picture, we show a batch of recently submerged Bucephalandra - the emersed leaves are green in color (red arrows) and new sprouts of submerged form leaves are darker and more colorful (blue arrows). Depending on the tank parameters, the newly submerged plants may sacrifice some of the older emersed growth, while the younger emersed grown leaves fully convert to submerged growth forms. This conversion process can be stressful for the plant - if tank conditions are poor, this can lead to wide-spread melting and excessive loss of existing leaves.
How do you plant Bucephalandra in aquariums?
Separating clumps
If your Bucephalandra supply comes from Indonesian farms, they often come in large mats or clumps. Bucephalandra grows much better, similar to all other plants, when they have adequate free space - separating clumps into individual plants will allow for much faster, healthier propagation as each plant has better access to water flow and light.
Separating clumps also allows one to clear off dead/old leaves and rhizomes, making space for new growth. Clearing off debris and old growth is important in keeping Bucephalandra clean and algae free - which is one of the top priorities in growing Bucephalandra well over the long term. When picking apart the clump, make sure that individual rhizomes are not too short; portions longer than 1.5 inches work well (shorter for very small species). Often bare rhizomes will sprout new leaves as well if they are healthy and growth conditions are good - just stick them to rock/wood surfaces. In the picture below, Horticulturist Sera Brown carefully picks apart individual Bucephalandra pieces.
Bucephalandra varietals- Allan Lau
Many of the Bucephalandra species in the trade have not been assigned formal scientific names. The circle of more reputable dealers have a high accuracy with their trade names though. These trade names are created based on the names of regions or rivers where they were collected (e.g. Lamandau [central kalimantan], Sintang [west kalimantan]). The names are also created according to the coloration and shape of the leaves (e.g. Dark wave, Super blue, Brownie purple). These are sample pictures of various Bucephalandra species available in the aquarium trade from my local Bucephalandra dealer Lau Allan; who we get most of our Buceps from. His photos are taken from tanks with only plain white bulbs.
unlock your true potential
the 2hr newsletter
A vibrant, enduring, algae-free tank can take less than 2 hours a month. Unlock new possibilities and gain new insights.
Free delivery when you spend over $50
Shop Aquarium Plants
Shop House Plants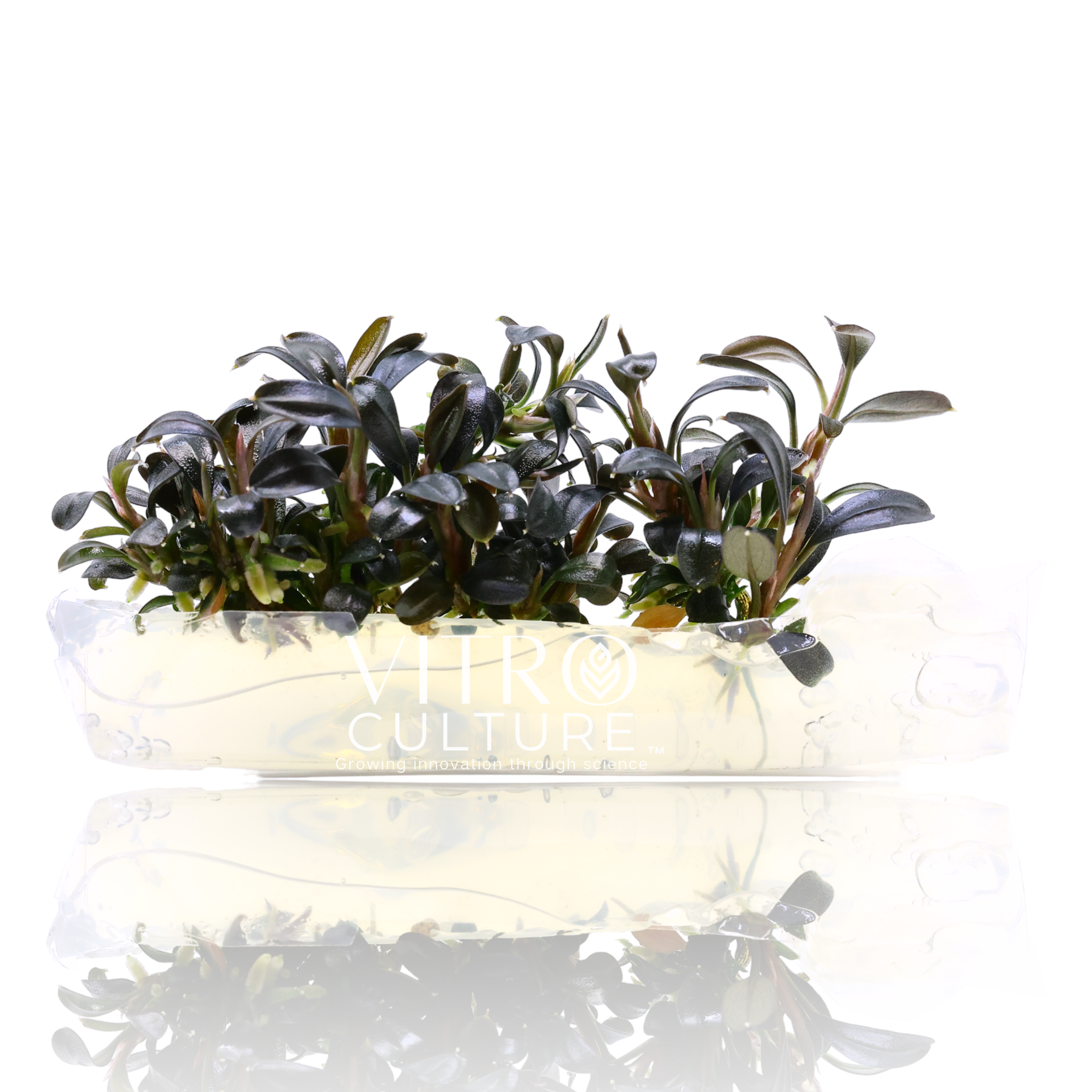 Bucephalandra brownie ghost 2011 Vitro Culture
In stock, ready to ship
Inventory on the way
Bucephalandra Brownie Ghost 2011 Vitro Culture is a rare and visually stunning aquatic plant that is sure to take your aquarium or aquascape to the next level. With its distinctive dark blue, lilac color and ghostly appearance, this plant is a standout addition to any aquatic environment.
Our Bucephalandra Brownie Ghost 2011 Vitro Culture is grown in a sterile laboratory setting, ensuring that it is free of any pests or diseases that could harm your aquarium. Its convenient vitro culture form makes it easy to plant and care for in your aquarium.
Not only is this plant visually striking, but it is also easy to care for. With its slow growth rate and low light requirements, it is an excellent choice for both beginner and experienced aquarists alike. Plus, it is a hardy plant that can adapt well to various water conditions.
With its unique appearance and easy care, Bucephalandra Brownie Ghost 2011 Vitro Culture is a must-have for any serious aquarium enthusiast. Order yours today and experience the rare and exotic beauty of this stunning aquatic plant!
Vitro Culture product - Lab-grown aquarium plants!
Package size: approx. 4 inches (yield 2-3 plants)
High quality, sustainable, and environmental friendliness
Vitro Culture Technology | 100% free from pest, algae, and disease
Note : Pictures and video are not the actual plants you will receive, but a sample representation. 
This site is protected by reCAPTCHA and the Google Privacy Policy and Terms of Service apply.
Thank you for choosing VitroCulture.com for your plant needs. We strive to provide a seamless shopping experience, including reliable shipping and delivery. Please read our shipping policy carefully to ensure that you understand our processes and procedures.
Shipping Options and Rates:
We offer standard shipping options for domestic orders. The shipping rates vary based on the weight of the order, destination, and shipping method chosen. The shipping rates and estimated delivery times will be calculated at checkout.
Order Processing and Fulfillment:
We process and fulfill orders within 1-3 business days of receiving them. Once your order has been processed, we will send you a confirmation email with your tracking information.
Shipping Times:
The shipping times vary based on the shipping method chosen and the destination. Domestic orders typically take 3-7 business days to arrive. Please note that delivery times may be delayed due to unexpected circumstances, such as extreme weather, holidays, and peak time.
Shipping Carriers:
We work with reputable shipping carriers to ensure that your orders are delivered safely and on time. Our primary shipping carriers are USPS and UPS.
Shipping Restrictions:
Some plants may be restricted or prohibited for shipping to certain locations due to local laws or regulations. We reserve the right to cancel or modify any orders that violate these restrictions.
Shipping Address:
Please ensure that the shipping address provided is correct and complete. We are not responsible for any lost or delayed shipments due to incorrect or incomplete addresses. If you need to update your shipping address, please contact us immediately.
Shipping Costs:
Shipping costs are non-refundable. 
We appreciate your business and hope that you are completely satisfied with your purchase. If you have any questions or concerns about our shipping policy, please do not hesitate to contact us.
At VitroCulture.com, we stand behind the quality of our products and want to ensure that our customers are completely satisfied with their purchase. That's why we offer a 24-hour Live Arrival Guarantee for all of our tissue culture plants.
If for any reason your plants do not arrive alive within 24 hours of delivery, please contact us immediately with clear pictures of the plants in their original packaging. We will be happy to issue a refund or send a replacement at no additional cost to you.
Please note that our Live Arrival Guarantee applies only to plants that are delivered within the United States and excludes any plants that have been mistreated, mishandled, or neglected after delivery.
Thank you for considering our 24-hour Live Arrival Guarantee. We are committed to delivering healthy and thriving plants to our customers, and we take this guarantee seriously. However, there are certain situations in which the guarantee may be voided.
Please note that the 24-hour Live Arrival Guarantee will be void after the product is open and used. Once the plants have been removed from their packaging and planted or transplanted, we cannot guarantee their survival. We recommend that you inspect the plants carefully upon arrival and notify us immediately if there are any issues.
Additionally, please note that if the package is delayed due to an incorrect shipping address, the 24-hour Live Arrival Guarantee may also be voided. It is the customer's responsibility to provide us with the correct shipping address at the time of purchase. If the package is returned to us due to an incorrect shipping address, we will contact you to confirm the correct address and reship the package at an additional cost.
We want to ensure that our customers are completely satisfied with their purchases and that the plants arrive in excellent condition. If you have any questions or concerns about our 24-hour Live Arrival Guarantee, please do not hesitate to contact us. We appreciate your business and look forward to serving you.
Customer Reviews
The plants came in excellent shape and there were a bunch of plants in a single order. The price is unmatched as I cant find these for anything less than $20+ per single plant. All my plants came in super healthy and leaves were perfect! Cant wait to order more!
Welcome to VitroCulture.com, your one-stop-shop for high-quality tissue culture plants for your home and aquarium! Our plants are carefully packed and shipped year-round no matter how hot or cold the weather is. We packed with all the necessary insulation and they are ready for planting and care, so you can be confident in their success.
Be the first to know about our newest arrivals, and exclusive promotions. From stunning aquarium scapes to beautiful home decor ideas, our social media pages are the perfect source of inspiration for all plant lovers. So why wait? Join our growing community of followers today and stay up-to-date with all things VitroCulture.com!
Be the first to know about our newest arrivals, and exclusive promotions
Just added to your cart
Brownie Ghost 2011
Adding product to your cart
The Bucephalandra Brownie Ghost 2011 is the quintessential species for fans of very rare plants, it has been the most sought after Bucephalandra in the hobby since it was discovered by P. Boyce in a specific location where it was not found again later.
What makes this species of plant especially so sought after is its intense purple and lilac coloration once it develops new leaves under water, it could be said that it is the original Bucephalandra with the most spectacular coloration of all known so far. .
Share Share on Facebook
Tweet Tweet on Twitter
Pin it Pin on Pinterest
Customer Reviews
Good quality and size for the price. Recommended.
Recommended
A must have for Bucep collectors! Plant arrived healthy, with no algae.
Nice color and quite a long rhizome!
I had purchased plants multiple times from capricorn. Fast response and fast delivery. I am very happy with all my plants purchased from them. Highly recommended!
Choosing a selection results in a full page refresh.
Press the space key then arrow keys to make a selection.
Collections
Create Account
Shipping/DOA Policy
Terms of Service
Privacy Policy
Refund Policy
Bucephalandra Ghost 2011
Bucephalandra Ghost 2011, as with all Buce, is a hardy, slow growing plant that is easy to propagate and maintain. To propagate, cut the rhizome and attach to driftwood or rocks. Do not bury rhizome in substrate. Does well with low light. Sizes and colors may vary, portion sizes average 5+ leaves.
Light: Low to Medium 
Co2: Not Necessary but beneficial 
Propagation: Cut rhizome 
Growth Rate: Slow
*Picture shown is for reference only. Sizes and colors vary
Choosing a selection results in a full page refresh.
Press the space key then arrow keys to make a selection.
Use left/right arrows to navigate the slideshow or swipe left/right if using a mobile device

Search for:
Login / Register
No products in the cart.
Bucephalandra "Brownie Ghost"
39,95 € 28,95 € VAT included
Buy Bucephalandra "Brownie Ghost" In-vitro aquarium plant.
La Bucephalandra Brownie Ghost 2011 It is the species par excellence for fans of very rare plants , has been the Bucephalandra most sought after in the hobby since it was discovered by P. Boyce in a specific location where it was never found again, since then it has been a plant that has been shared among aquarists who keep it. they cultivated and reproduced themselves and rarely they sold in small cuttings at very high prices.
What makes this plant species especially so sought after is its intense purple and lilac coloring once it develops new leaves under water, it could be said that it is the Bucephalandra original with the most spectacular coloring of all those that are known up to now.
This time the brand of aquatic plants Aquaflora presents it for the first time exclusively as a limited novelty in in vitro format.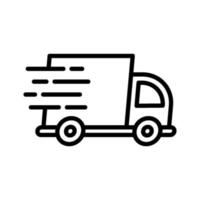 Description
Bucephalandra profile "brownie ghost".
• Difficulty: Easy • Family: Araceae • Gender: Bucephalandra • Origin: Borneo • Lighting: Low - Medium • Temperature: 20nd - 28th • Increase: Slow • PH: 5.0 – 8.0 • Hardness: Almost anyone • Co2: Optional
Bucephalandra Brownie Ghost Characteristics
Our bucephalandras are plants epiphytes endemic to the island of Borneo. They are rare aquatic plants with a unique appearance. In general, bucephalandras sound slow growth and they are available in many types and colors different. A aquarium plant very tolerant that grows well with a wide range of water parameters. Put your Bucephalandra Brownie Ghost Aquaflora in your Aquarium!
Bucephalandra She is relatively new to the hobby but is becoming increasingly popular. So it is still a little difficult to find some species. Due to their low requirements , they are a good choice for any planted aquarium or shrimp .
It can be kept both emerged and submerged, making it an excellent choice for aquariums, paludarios and terrariums alike.
Bucephalandras develop best on hard surfaces, attached to different types of wood or rock. It is not used to being planted in fine media such as sand.
To ensure good coloration , average lighting is recommended and add nutrients to the water column can be beneficial. Small amounts of CO2 and fertilizers can help the plant show attractive colors.
Reviews (4)
4 valuations bucephalandra "brownie ghost".

Aitor Perez Gomez (Verified owner) - 16/12/2021
It is still too early to say the color of this plant, but the quality of the order as in the photo, quite a lot and very, very healthy! It only took the order a week to arrive but I guess it was the holidays .. spectacular as always
Angel Jose Cerdá (Verified owner) - 14/04/2021
Spectacular colorful, fast shipping, all great
Johnny (Verified owner) - 16/12/2020
Great quality, huge plant. One of the rarest for the collection
Miquel - 04/12/2020
I couldn't find it until I got here. Spectacular coloring for the aquarium.
Add a review Cancel reply
You to access to post a review.
Related products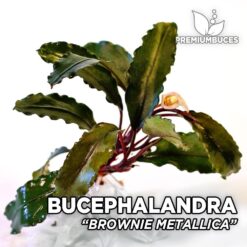 Bucephalandra
Bucephalandra "Brownie Metallica"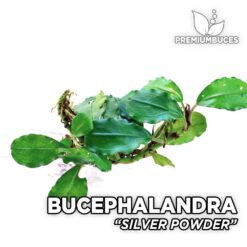 Bucephalandra "Silver Powder"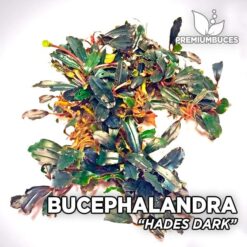 Bucephalandra "Hades Dark"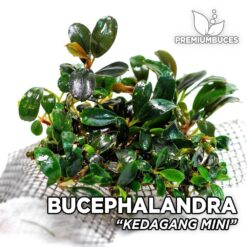 Bucephalandra "Kedagang Mini"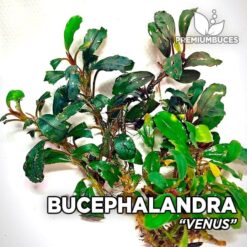 Bucephalandra "Venus"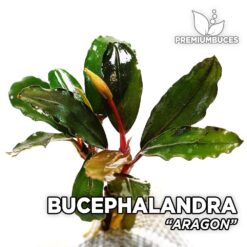 Bucephalandra "Aragon"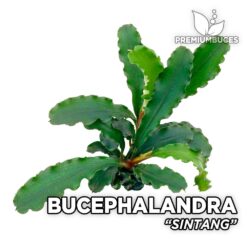 Bucephalandra "Sintang"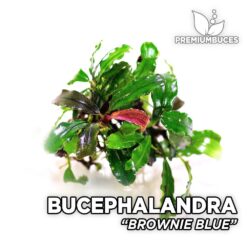 Bucephalandra "Brownie Blue"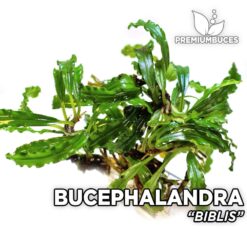 Bucephalandra "Biblis"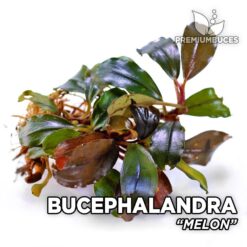 Bucephalandra "Melon"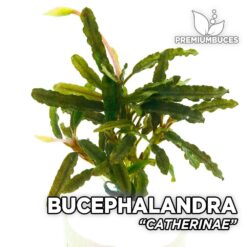 Bucephalandra "Catherinae"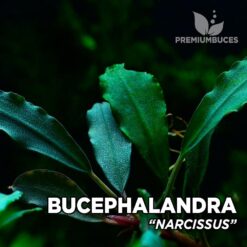 Bucephalandra "Narcissus"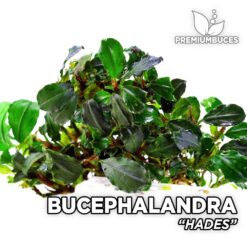 Bucephalandra "Hades"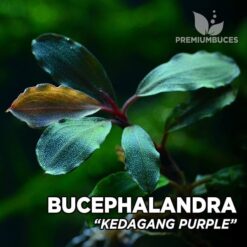 Bucephalandra "Kedagang Purple"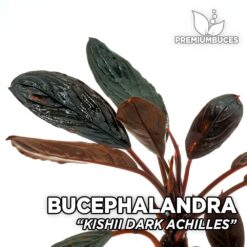 Bucephalandra "Kishii Dark Achilles"
Bucephalandra "Velvet Leaf Entikong"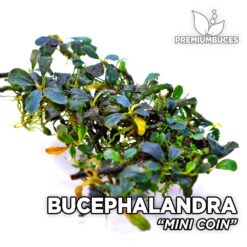 Bucephalandra "Mini Coin"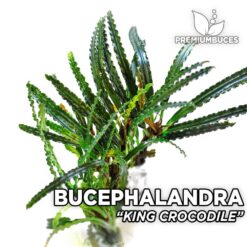 Bucephalandra "King Crocodile"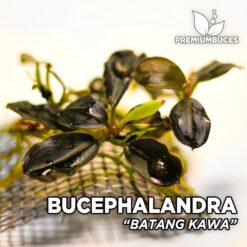 Bucephalandra "Batang Kawa"
Bucephalandra "Brownie Helena"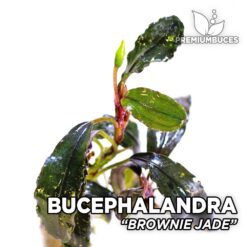 Bucephalandra "Brownie Jade"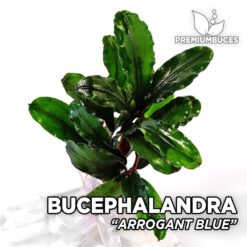 Bucephalandra "Arrogant Blue"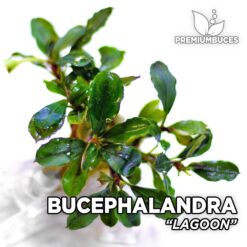 Bucephalandra "Lagoon"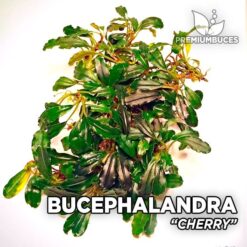 Bucephalandra "Cherry"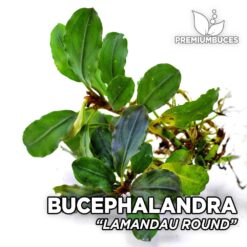 Bucephalandra "Lamandau Round"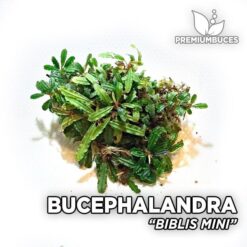 Bucephalandra "Biblis Mini"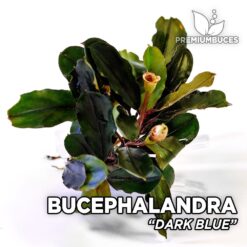 Bucephalandra "Dark Blue"
Aquarium plants
Cryptocoryne
Plant accessories
schismatoglottis
mini orchids
tillandsias
Carnivorous plants
Other varieties
Shrimp Food
Salts for Prawns
Prawn Conditioners and Additives
Shrimp Substrates
Prawn Accessories
Neocaridina
Aquarius NEO
PremiumBuces
saltyshrimp
Leaves and Botanicals
Filtering material
Inlet and outlet pipettes
Surface Skimmer
Aquascaping rocks
Aquascaping Woods
Gravels and Sands
platinum soil
Azoo Ultra Fresh
Oase Organix
Microbe lift
Wabi-Kusa and Paludarium
Co2 regulators
Co2 diffusers
Co2 accessories
Water Heaters
Ventilators
glass aquariums
Aquascaping tools
Automatic Feeder
Rain Systems
Terrarium Food and Supplements
Terrarium Lighting
Substrates for Terrarium
Terrarium Sheets
Special offers
Username or email *
Password *
Remember me Sign in
Forgot your password?
Username *
Email address *
Your personal data will be used to process your order, improve your experience on this website, manage access to your account and other purposes described in our Privacy Policy .
Privacy summary
Strictly necessary cookies
Cookies policy
This website uses cookies so that we can offer you the best possible user experience. The information of the cookies is stored in your browser and performs functions such as recognizing you when you return to our website or helping our team understand which sections of the website you find most interesting and useful.
The strictly necessary cookies must always be activated so that we can save your cookie settings preferences.
If you deactivate this cookie we will not be able to save your preferences. This means that every time you visit this website you will have to activate or deactivate cookies again.
You can find more information in our Cookies policy .
African Cichlid
Other Cichlid
Parosphromenus
Carp & Loach
Other Species
Aquatic Avenue Farm Plants
The 2hours Aquarist
ADA Products
API Products
ISTA Products
OASE - Living Waters
Seachem Products
Oriental TC Plants
Aquarium Lights
Aquarium Fish Food
Canister Filters
Hang-on Filters
Plants Fertilizers
Soil and Gravel
Tissue Culture Plants
Water Conditioners
Water Pumps
SPEND $80 AND ABOVE FOC DELIVERY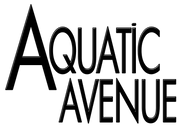 Bucep Ghost 2011/2012
Didn't book FREE tour? Do it now!
2,5 absolutely FREE DAILY walking tour in Moscow. We're TOP-rated company according to TA reviews! Book now and get meeting points details!

TOURS / SERVICES

BEST KREMLIN TOUR
Just 45 € - the best price for the best kremlin tour in moscow book now, ...also in petersburg.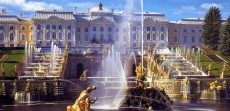 Top Rated City Daily Tours
Welcome! Good to see you here!
We're top-rated tour company in Moscow, based on your TripAdvisor reviews!
DAILY tours. Moscow Free Tour is the only company in the city offering 5 daily tours, including the Kremlin, regardless of the weather, day of the week and group size!
Totally FREE 2.5-hour city tour and great paid tours!
Great routes which cover must-see places off the beaten track!
Charismatic, entertaining and experienced local tour guides who love Moscow and speak English fluently!
Always best prices in Moscow
No prepayment for daily tours (except Kremlin Tour)
No cancellation fees for daily tours (except Kremlin Tour)
100% satisfaction guarantee
WE DO GREAT TOURS SEVEN DAYS A WEEK, IN ANY WEATHER AND FOR ANY GROUP SIZE. JUST CHOOSE AND BOOK NOW!
Find more details!
See the day schedule and book tours now.
You can split your tours or do several of them on the same day.
Moscow Free Tour: Every day, 10:45 AM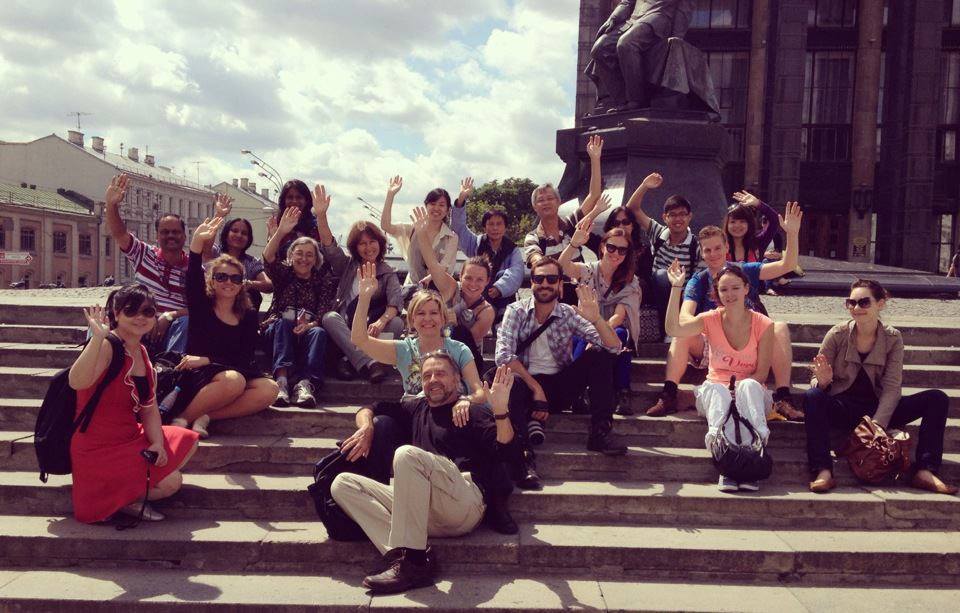 Since 2011 Moscow Free Tour has been rated number 1 among all the Moscow tour companies (according to TripAdvisor.com, the world's largest travel site). Our Free Tour covers the most important and interesting attractions of the city: St. Basil's Cathedral, Red Square, Lenin's mausoleum, etc.
WHY DO WE RUN THIS TOUR FOR FREE?
We love our city and we want to share it with guests, regardless of their budget. We want to change foreign tourists' perception of Moscow and show a beautiful, modern, open-minded and friendly city. You might like our Free Tour so much that you will decide to join our paid tours.
Just make a booking, and our guides will eagerly take you for an amazing walk through our magical city!
More info & meeting point details
Moscow kremlin tour: 2.30 pm, except thursday.

The Moscow Kremlin is a must-see attraction in Russia, a beautiful fortress in the heart of the city full of history and legends. It used to be a residence of Russian tsars and communist leaders and now it's a working place of the president of Russia. Behind medieval walls you will discover the oldest square of Moscow and amazing cathedrals where Russian rulers used to get married, crowned and buried. You will see once the largest cannon and church bell in the world. 8 hundred years of Russian history in one place. Don't miss this experience with Moscow Free tour. No prepayment and no cancelation fee.
PLEASE PAY YOUR ATTENTION: PREPAYMENT IS ESSENTIAL FOR KREMLIN TOUR
Moscow Kremlin Introduction Tour: Every day 3PM, except Thursday

This tour is definitely useful and beneficial for tourists who visit the Kremlin for the first time. The guide will meet you in front of the Monument to Marshal Zhukov nearby the Four Seasons Hotel and take you on a 45-minute introduction tour about the Kremlin in English. You'll receive the most important information about the Kremlin as well as other city center highlights. Behind medieval walls you will discover the oldest square of Moscow and amazing cathedrals, where Russian rulers used to get married, crowned and buried.
Moscow Metro Tour: Every day 2PM, except Friday at 12:30PM

Take our Moscow Metro Tour and discover why our subway is recognized as the most beautiful in the world!
Booking is not essential! Just come and join the tour!
Communist Moscow Tour: Every day, 5:30 PM

For more than 70 years Moscow was the capital of the huge Soviet empire. The streets of the city are still full of remnants of the communist regime and the Cold War, and the fearsome Soviet strongholds still guard the young democracy in Russia.
Alternative Moscow Tour, 6:00 PM.

St. John's hill, a quiet place in the city center with a pre-revolutionary spirit
Khokhlovka, Russian hipsters and street art
Khitrovka, the most terrifying neighborhood of Moscow in the nineteenth century: criminals, brothels and alcohol
Zamoskvorechie, beautiful streets and lanes full of legends and love stories.
Booking is essential!
MOSCOW CITY PASS
Save money buying all of our tours! Take Moscow City Pass and get 4 daily tours just for 97€ .
Kremlin tour
Communist Tour
Alternative Moscow Tour
HOW CAN I BUY IT?
Just choose and book the first tour you'd like to take – you'll be able to purchase the Moscow City Pass on that tour and then visit other three tours during the week.
Bunker-42: A Secret Stalin's Times Bunker in the Center of Moscow

Hit the secret nuclear bunker of the the Cold War times in the center of Moscow!
walk with a guide across all levels of the secret Bunker-42
visit the Museum of the Cold War and get a crash course on the history of the war
as a little bonus, you will "survive" a nuclear attack and launch a ballistic missile!
Please note that tour happens not every day and the schedule may vary. If you booked the tour online, please wait until our administrator will contact you to confirm the date and time of the tour. Or contact us +7 495 222 34 66.
Utopian Soviet Buildings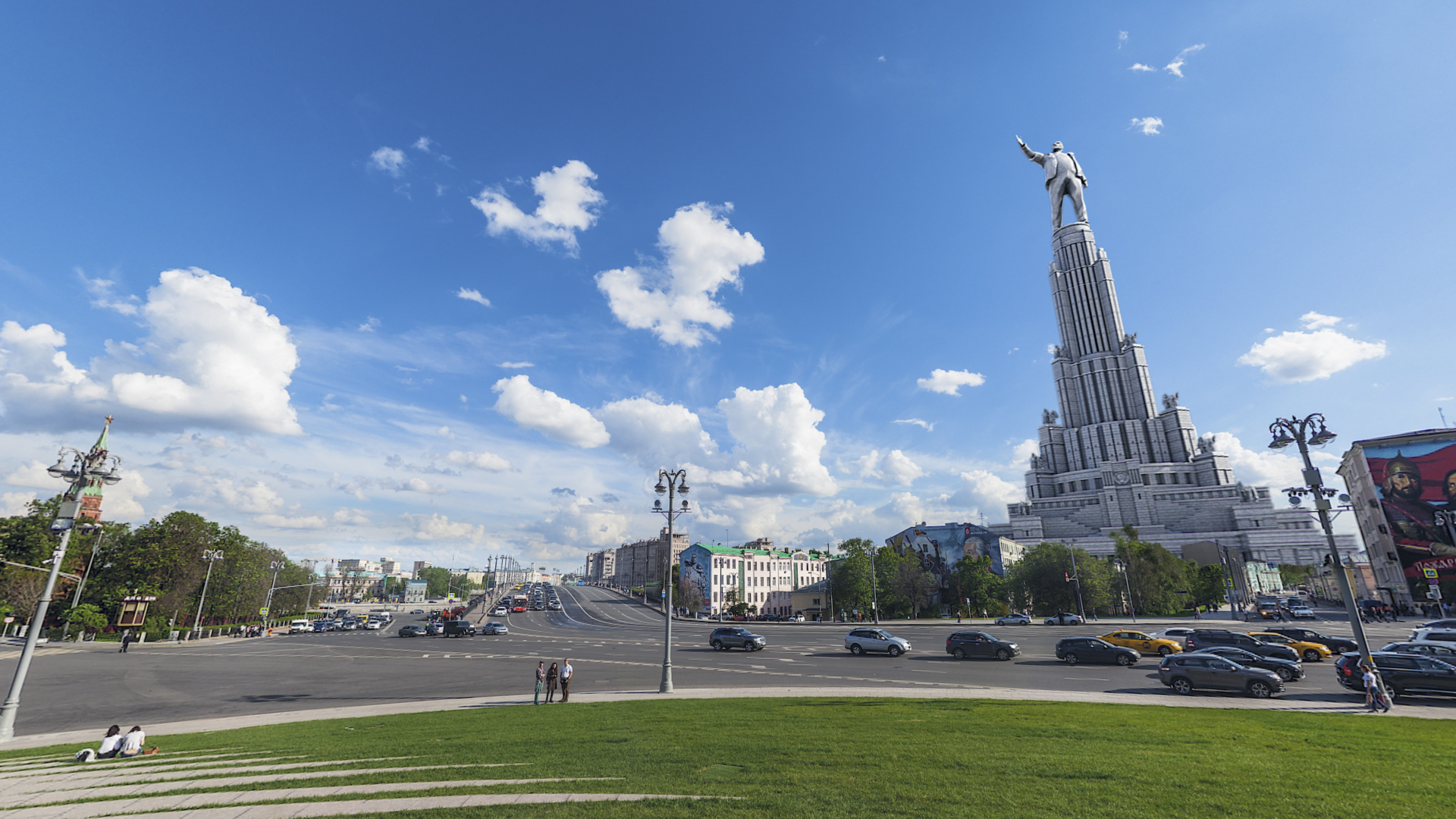 The Palace of the Soviets instead of the Cathedral of the Christ the Saviour. It could have become one of the highest buildings in the world with a 100 m Lenin statue on the top.
The eighth Stalinist skyscraper instead of the Zaryadye Park. It was supposed to be the tallest of all the Sisters.
The Narkomtiazhprom (the People's Commissariat of Heavy Industry) building instead of the GUM. How would the Red Square look like with three skyscrapers or gigantic staircases going all the way up to the 16th floor?
The Palace of Labour instead of the Moskva Hotel. What was it, kind of a fantastic beast lying on the square or an ultimate Constructivist manifesto?
The alternative Lenin's Mausoleum, the "Leningradskaya Pravda" buildings and many others.
Moscow Free Tour
Moscow Free Tour rated "excellent" by travelers
177 reviews of Moscow Free Tour in Moscow
Testimonial
"A very enjoybale day in Moscow. We had a very nice and knowledgeable guide Anastasia.(Nastia) She was very passionate about the City and we learnt so much in our brief four hours walk with her! Certainly this walking tour added a lot of value to our Moscow Holiday. A great idea to educate visitors about Russia and Moscow. The group was intimate enough to ask questions and stop for snacks etc..we thoriughly enjoyed it and would highly reccomend it.Carry on doing a great job!"
"I really enjoyed the tour, it was a great experience, very informative and fun. I will definitely tell everybody about that tour, keep it it is a fantastic idea!"
"Sorry I do not remember the names :( ... They were very talkative and very into everything. I think they both really love the city, and they made me feel like this to. They knew much about History, which was very informative! Great guides!!!"
"We partook of the fantastic Petersburg Free Tour. Due to our timing during the low season (shockingly not everyone is flocking to Moscow while the average temperature is 15F), it ended up being just us and Sonia, the afore-mentioned super-guide. She quickly ascertained the limited scope of our wanderings.."
New Terms of Use
New Privacy Policy
Your Privacy Choices
Closed Captioning Policy
This material may not be published, broadcast, rewritten, or redistributed. ©2023 FOX News Network, LLC. All rights reserved. Quotes displayed in real-time or delayed by at least 15 minutes. Market data provided by Factset . Powered and implemented by FactSet Digital Solutions . Legal Statement . Mutual Fund and ETF data provided by Refinitiv Lipper .
Idaho police search for white Hyundai Elantra in Moscow college murder case
The white 2011-2013 hyundai elantra has an unknown license plate, police said.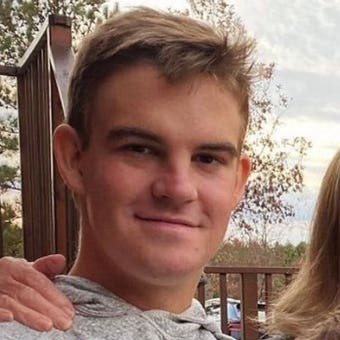 Police remove personal items from Idaho murder crime scene
Fox News' Alexis McAdams reports on Moscow, Idaho, police removing personal belongings of the four University of Idaho students from the crime scene while families grapple with a lack of answers nearly one month after the murders.
The Moscow (Idaho) Police Department said Wednesday that detectives want to speak with occupants of a white 2011-2013 Hyundai Elantra that was near the off-campus home where four college students were brutally murdered on Nov. 13.
"Tips and leads have led investigators to look for additional information about a vehicle being in the immediate area of the King Street residence during the early morning hours of November 13th," police said in a news release.
"Investigators believe the occupant(s) of this vehicle may have critical information to share regarding this case."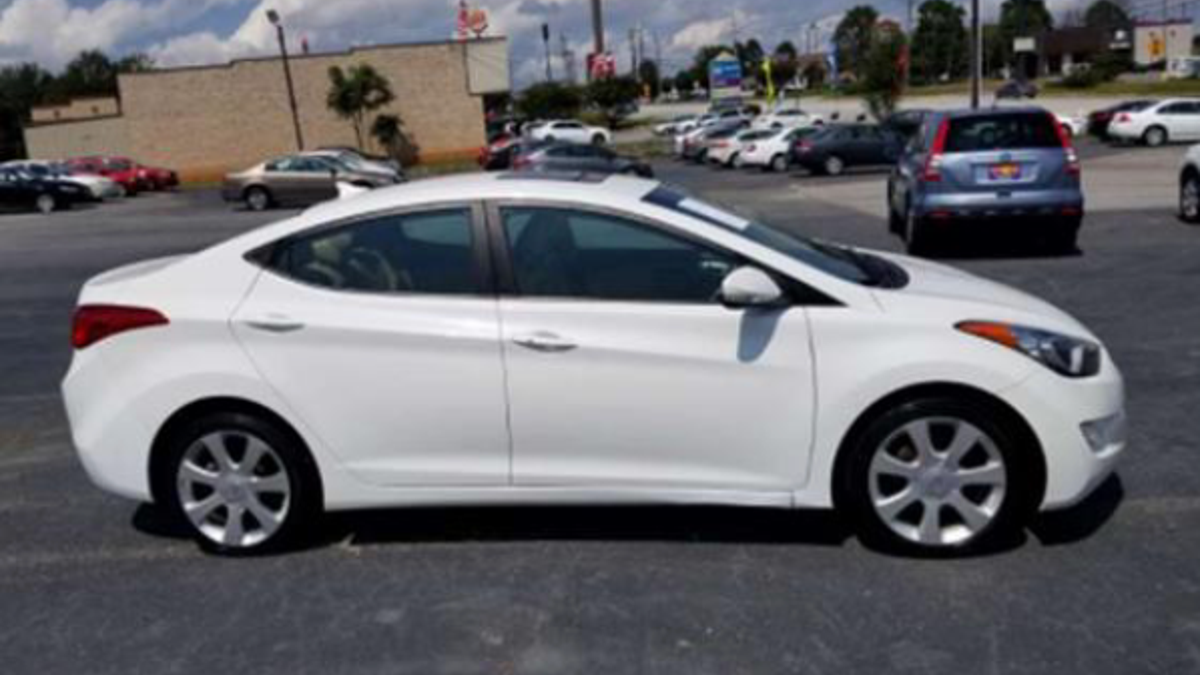 Stock photo of a white 2011-2013 Hyundai Elantra, which police are seeking in the investigation of four college students' murders last month in Idaho. (Moscow Police Department)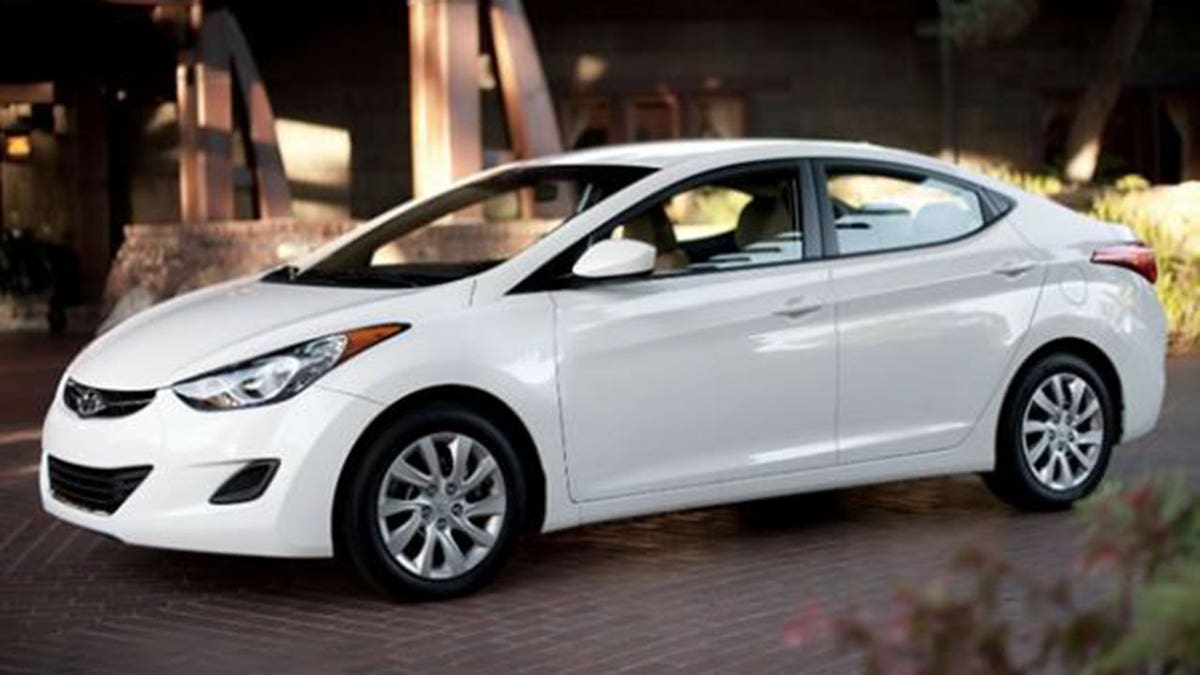 Police said the sedan was in the "immediate area" of the residence where four University of Idaho students were murdered. (Moscow Police Department)
The car's license plate is unknown, but police encouraged anyone who knows of a vehicle matching the description to forward information to their tip line.
A spokesperson for Customs and Border Protection told Fox News Digital that ports of entry in the northwest are aware of law enforcement's search for the Hyundai Elantra and will be monitoring traffic for it.
UNIVERSITY OF IDAHO MURDERS TIMELINE: WHAT WE KNOW
The Canada Border Services Agency (CBSA) declined to comment on this specific case, but did say that they "work closely with Canadian and U.S. law enforcement partners to ensure the safety and security of our shared border."
"This includes cooperating on activities such as identifying wanted persons," a CBSA spokesperson told Fox News Digital.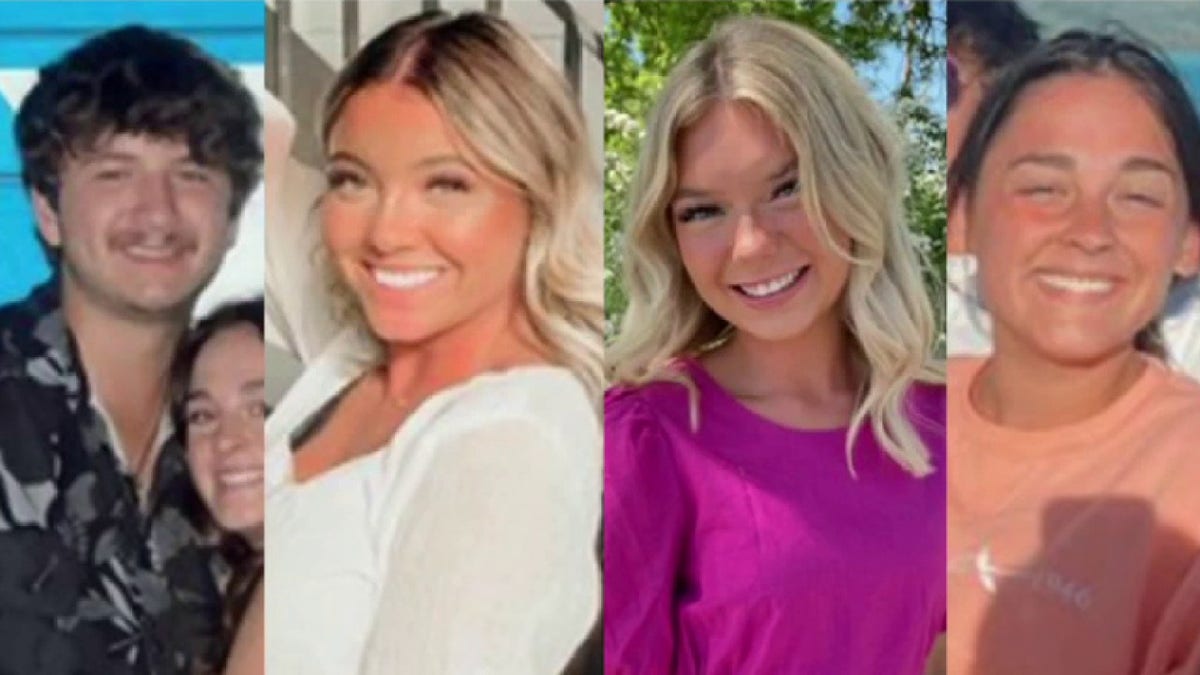 Ethan Chapin, Kayle Goncalves, Maddison Mogen and Xana Kernodle, who were stabbed to death Nov. 13. (Fox News)
Authorities have received 2,645 emailed tips, 2,770 phone tips and 1,084 digital media submissions during the investigation thus far, but still have not identified a suspect or located a murder weapon .
Xana Kernodle, 20; Ethan Chapin, 20; Madison Mogen, 21; and Kaylee Goncalves, 21, were stabbed to death at the off-campus residence in the early morning hours of Nov. 13.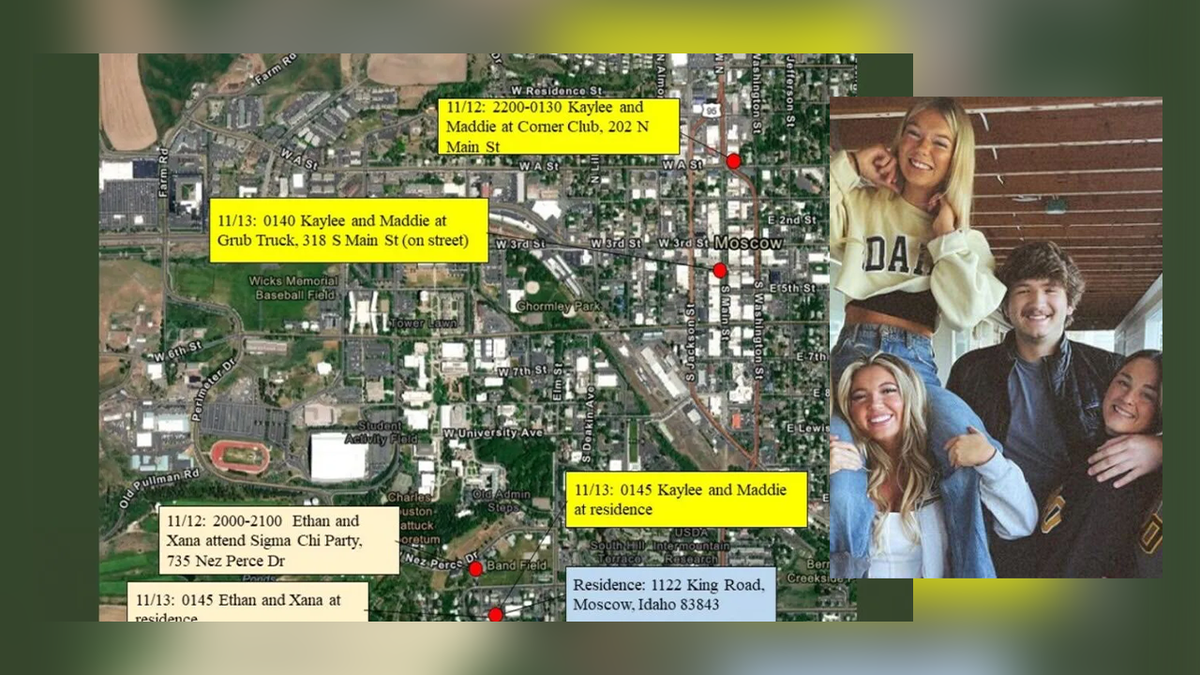 An aerial map released by the Moscow City Police Department on Nov. 18 shows the final movements of Ethan Chapin, Madison Mogen, Xana Kernodle and Kaylee Goncalves before they were killed in their home on Nov. 13.  (Moscow City Police Department)
Moscow Police Department Chief James Fry and other law enforcement officers were at the home on Wednesday packing up some of the personal belongings of the victims.
"It's time for us to get those things back that really mean something to those families and hopefully help with some of their healing," he said.
IDAHO MURDERS: 25% TO 40% OF STUDENTS CHOSE NOT TO RETURN TO CAMPUS
Five vehicles that were previously parked outside of the home were removed last week and taken to a city-owned lot for further evidence gathering.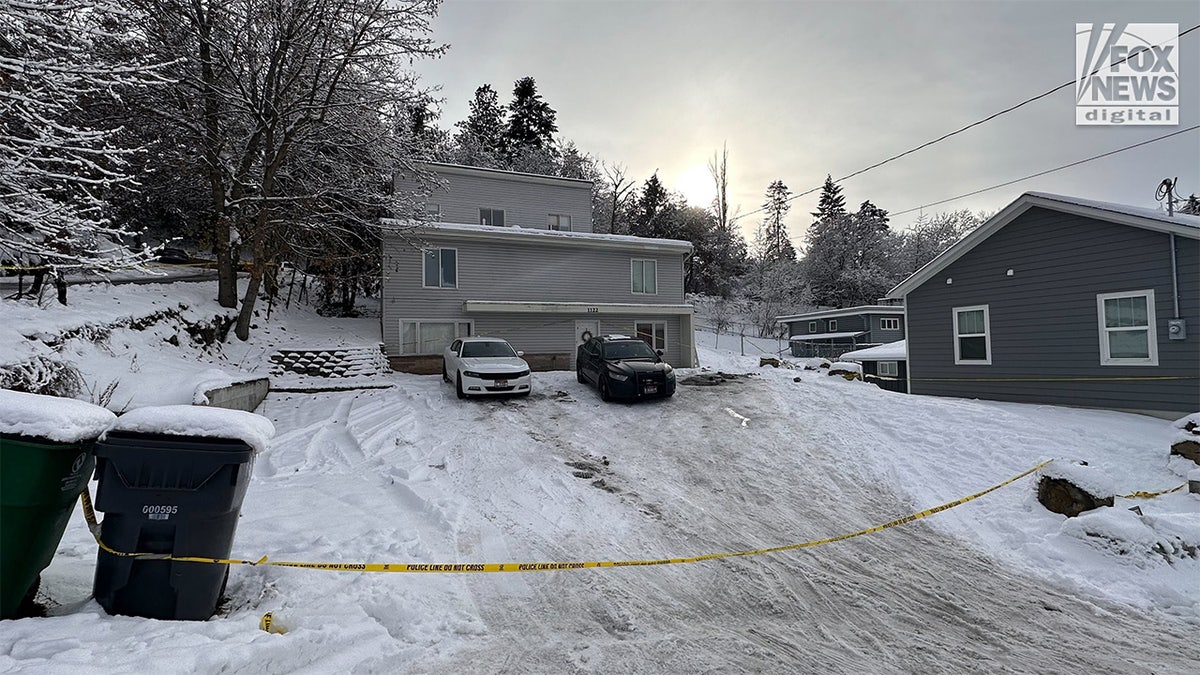 Front view of the off-campus house where four Idaho students were killed. (Adam Sabes/Fox News Digital)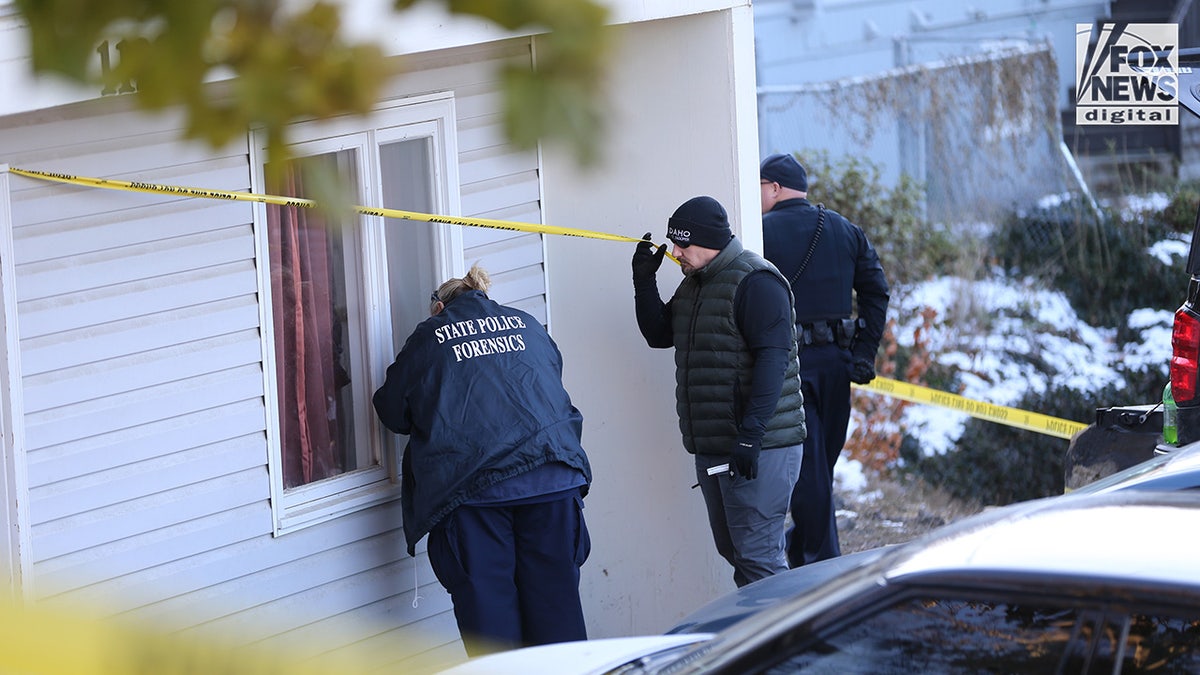 State police forensics look for clues in Moscow, Idaho, on Nov. 21, 2022. (Derek Shook for Fox News Digital)
Investigators have appealed to the college town of about 25,000 to report anything out of the ordinary that could be related to the murders.
"Your information, whether you believe it is significant or not, might be the piece of the puzzle that helps investigators solve these murders," the Moscow Police Department said in a statement.
CLICK HERE TO GET THE FOX NEWS APP
The public can call in tips at 208-883-7180, email [email protected] or submit digital media here .
Paul Best is a breaking news reporter for Fox News Digital and Fox Business. Story tips and ideas can be sent to [email protected] and on Twitter: @KincaidBest . 

Get all the stories you need-to-know from the most powerful name in news delivered first thing every morning to your inbox
You've successfully subscribed to this newsletter!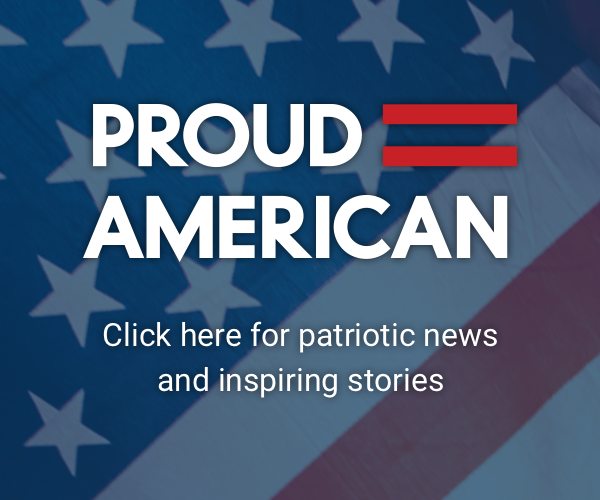 Big Headed Nipple Shooters
Episode aired Jul 24, 2022
Add a plot in your language
Joseph Paul Penner
Seneca Schachter
See more at IMDbPro
All cast & crew
Production, box office & more at IMDbPro
User reviews
July 24, 2022 (United States)
See more company credits at IMDbPro
Technical specs
Related news
Contribute to this page.
See more gaps
Learn more about contributing
More to explore
Recently viewed
Australia edition
International edition
Europe edition
Drone hits Moscow tower housing ministries for second time, says mayor
Russian defence ministry blames Kyiv for attack as Ukrainian presidential adviser says Kremlin should expect 'more war'
Russia-Ukraine war – latest news updates
A high-rise building in Moscow housing Russian government ministries has been hit by a drone for the second time in three days, the city's mayor has said, as a Ukrainian presidential adviser said the Kremlin should expect more drone attacks and "more war".
The Russian defence ministry said two drones were destroyed by air defence systems in the Odintsovo and Naro-Fominsk districts near Moscow in a fresh wave of attacks on Tuesday, while it claimed a third was jammed and went "out of control" before it crashed in the Moscow City business district, a cluster of glass skyscrapers that was built to show Russia's growing integration into world financial markets. The ministry blamed Ukraine for what it called an "attempted terrorist attack".
Photos and video showed that a drone had ripped off part of the facade of a modern skyscraper, IQ-Quarter, 3.4 miles (5.5km) from the Kremlin, which houses staff from several ministries, including Russia's ministry of digital development, communications and mass media.
"The facade of the 21st floor was damaged. The glazing of 150 sq metres was broken," the Moscow mayor, Sergei Sobyanin, said in a Telegram post, adding that no injuries had been reported.
Ukraine has not formally admitted it was behind the strikes on Sunday and early on Tuesday, though they appear to be part of a growing strategy to bring home the consequences of Vladimir Putin's war to Russia's civilian population.
The Ukrainian presidential adviser Mykhailo Podolyak suggested in a tweet on Tuesday that the Russian capital, whose residents have largely been able to ignore the devastation being meted out on a daily basis in Ukraine, was experiencing payback.
"Moscow is rapidly getting used to full-fledged war, which, in turn, will soon finally move to the territory of the 'authors of the war' to collect all their debts. Everything that will happen in Russia is an objective historical process.
"More unidentified drones, more collapse, more civil conflicts, more war …" he wrote .
Russia's economy ministry said its employees were working remotely after the latest attack. Moscow's Vnukovo airport was also temporarily shut and flights redirected.
The Moscow City district towers, often unoccupied at night, are located further from the Kremlin than other highly defended government targets such as the ministry of defence, where Russia had stationed a Pantsir S-1 air defence system on the roof last year, and present a large, tall target.
In a video address on Sunday, the Ukrainian president, Volodymr Zelenskiy, made the same point as Podolyak as he said the war was coming home to Russia after three drones were shot down over Moscow.
"Gradually, the war is returning to the territory of Russia – to its symbolic centres and military bases. This is an inevitable, natural and absolutely fair process," Zelenskiy said.
The attacks on Tuesday marked at least the fifth time that unmanned aerial vehicles have reached the Russian capital since May, when two drones came down over the Kremlin. Moscow and its surrounding area are more than 500km from the Ukrainian border and the conflict there.
While the damage so far has been relatively minor, the attacks appear designed to show up Moscow's vulnerability to drone warfare. Ukrainian bloggers on Tuesday ironically repeated claims made in April by the commander of Russia's air defences, Lieut Gen Andrey Demin.
"There is hardly a better sky shield anywhere in the world than Moscow," Demin assured a Russian newspaper.
The Russian defence ministry said on Tuesday that it had also foiled a Ukrainian drone attack targeting patrol boats in the Black Sea.
The attack on Moscow came as Russia launched its own drone strike, on Kharkiv, Ukraine's second-largest city, injuring one person. Five Iranian-made Shahed drones were deployed, Ukrainian officials said.
Two floors of a college dormitory were destroyed and set on fire as Russia targeted "densely populated" areas of the north-eastern city, the mayor, Ihor Terekhov, said on Telegram on Tuesday, adding that three explosions had been heard in the city.
The chief of police in Kharkiv, Volodymyr Tymoshko, said there were two night-time strikes – one on the college and one on the city centre. One person was injured in the city centre.
It was unclear whether anyone was in the college building when it was struck, with local media initially saying it was empty and later reporting one person had been inside.
Most viewed
💝 BUY 2 GET 1 FREE* ON MANY PLANTS 💝
Free Shipping * on all orders over $100
Hardy Water Lilies
Tropical Water Lilies
Neocaridina Shrimps
Caridina Shrimps
Accessories
Wall of Fame | APF's Verified Reviews
Live Plants
SHOP BY PLACEMENT
Floating Plants
Carpet & Foreground Plants
Mid-ground & Background Plants
SHOP BY TYPE
Stem Plants
Sword Plants
Aquarium Mosses
Rheophyte / Epiphyte
Tissue Culture Plants
Alternanthera
Bucephalandra
Ceratophyllum
Clinopodium
Cryptocoryne
Echinodorus
Hemigraphis
Heteranthera
Hydrocotyle
Hydrotriche
Micranthemum
Microcarpaea
Monosolenium
Myriophyllum
Piptospatha
Plagiomnium
Potamogeton
Proserpinaca
Taxiphyllum
Utricularia
Vallisneria
Vesicularia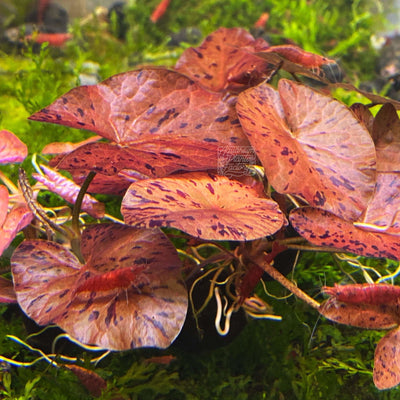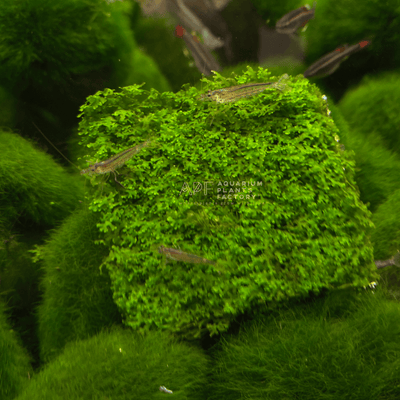 Confirm your age
Are you 18 years old or older?
Come back when you're older
Sorry, the content of this store can't be seen by a younger audience. Come back when you're older.
Bucephalandra Brownie Ghost
In stock, ready to ship
Inventory on the way
This listing is qualified for
BUY 2 GET 1 FREE* PROMOTION ✨
1) To qualify for this offer, you must add 2 quantities to your shopping cart. 2) We will automatically send 1 extra plant for free. Offer valid on same plant, no mix n' match. Restriction applied!
Sold as a Bunched Plants or Potted Plants
Bunched plants  |  Bucephalandra plants  with foam, and lead weight
Potted plants  |   Bucephalandra  plants   with net pot and rock wool
Disclaimer : Pictures are not the actual plants you will receive, but a sample representation. Unless specific, we don't guarantee aquatic plants will be free of pests, pesticides, grow emerged, or submerge. 
This site is protected by reCAPTCHA and the Google Privacy Policy and Terms of Service apply.
Free Shipping will take  2-5 days  to reach you
If your orders included Live Plants & Live Animals. We will combine the shipment and you will see the flat rate shipping cost at checkout
Alaska, Hawaii, Puerto Rico, Guam, and US Virgin Islands  customers are not qualified for the Free Shipping program. Please upgrade to Expedited or Express Mail for faster delivery. 
We cannot be held responsible for any delay caused by U.S. Postal Service but if your packages were lost by the courier service, we will issue a replacement by 50/50, which means we pay 50% and the customers pay 50% plus shipping for the replacement orders.
Please always keep your shipping address up-to-date! ( Debit and Credit Card, Paypal, Apple Pay, Google Pay, Amazon Pay, Shopify Pay, Ali Pay, and other payment processing services )
Any shipment being refused or shipped back to us by providing a wrong address or other reasons will  not be refundable . 
Please contact us ASAP if you want to cancel your orders. Orders only might be canceled if they are not being shipped by shipping couriers. 
Return Policy:   All sales are final
We do not accept returns or exchanges for Live Plants and Live Animals
  WHAT WE GUARANTEE
24 Hours Live Arrival Guarantee* - In a rare case of live stocks dead on arrival, we must be notified within 24 hours by the same day of delivery. Please take clear photos of the damaged product and send it to us within 24 hours.  Live Arrival Guarantee will be void after 24 hours of delivery. All replacements are considered final and we will not replace the replacement.
Picture requirements: Take at least 2 clear photos of damaged product in their original, unopened & sealed transparent packing  and send photos and orders information to our email within 24 hours: [email protected]  
Please do not take picture of damaged plants, or animals in your aquarium. Once they have been introduced to your aquarium's ecosystem. It is no longer covered by our guarantee.
Please keep in mind that Live Arrival Guarantee only guarantees that live stocks will be alive upon arrival. We cannot guarantee that you will continue to have success with them. Many factors, including the aquarium environment, water quality, nutrient, temperature, lighting, filter, and CO2 system, can contribute to the failure to grow live plants and live animals.
WHAT WE CAN'T GUARANTEE
Even though our plants are very clean, but we can't guarantee they will be 100% pest-free because we cannot be responsible for your aquarium. Please use it at your own risk. We recommended all customers rinse the plants with clean water and quarantine them before use.
However, plants in tissue culture will be 100% free from pests, algae and never have been contacting with any aquarium.
Due to the nature of the product. W e don't guarantee our plants will be pests free. ( snails, algae, hitchhikers )
We don't guarantee our plants will be free of pesticides. We use homemade, organic pesticides in our greenhouse to control pests. We do not use pesticides that contain copper. Copper is toxic to invertebrates such as aquatic snails, crabs, shrimps, etc
We don't guarantee your aquarium success or are responsible for your aquarium inhabitant including but not limited to fish, shrimp, snail, turtle, etc. So please quarantine all plants when use!
Unless specific, we don't guarantee aquatic plants will be grow emerged or submerge.
Customer Reviews
Nice size plants doing very well. Will buy here often.
Arrived in Ohio fast and healthy! Looks great to me, bought 4 and got 2 free!
i didn't expect how big it is hehe healthy and cool plants
It's actually a very nice quality of buce, just wish they could tell me what year of buce it is. I.e. there's the brownie ghost 2011 example
I received my Brownie Ghost a few days ago. It was packaged well and the plant looks healthy. I would order this again for sure.
Very happy with this plant thank you love the packing
We offer BUY 2 GET 1 FREE* on many plants. For every 2 same plant that you purchased, we will automatically send you 1 extra plant for free. Restriction applied.
We shipped live plants year-round no matter how hot or cold by using thermal Insulation technology. All orders are back with Live Arrival Guarantee.
We offer the highest quality aquarium plants that grow with ❤️ in California. Our Aquatic Plants are harvested the same day we ship. Fresh from our farm!
Subscribe to get special offers and exclusive deals straight to your inbox.