Here are the best Tampa Bay Halloween events, from fun to frights
Sharon Kennedy Wynne Times staff
Halloween has become such a huge business that the frights start as early as August at theme parks and local attractions, where fans find elaborate haunts, creative costumes and super-spooky decorations.
It wasn't long ago that the season consisted of a Charlie Brown special and maybe a costume party. But these days the season starts early with everything pumpkin spiced. The haunted houses at theme parks are pricey, but also crowded with fans ready to get their scare on. And a number of indie operators have stepped up to show the big brands how to bring the fear.
Tampa Bay lifestyle blogger Laurie Schroeder knows all about them because she goes to pretty much every one of them during the scary season.
The Wimauma resident goes to Universal's Halloween Horror Nights every year. She has already checked out Busch Gardens' Howl-O-Scream, and she's looking forward to Scream-A-Geddon in Dade City and Sir Henry's Haunted Trail in Plant City, two of the better indie haunts that create elaborate houses and scream-worthy scares in their backwoods settings.
"I have always been a big Halloween fan, I think because living in Florida we gravitate to Halloween and Christmas time because it kind of brings us to weather changes we are not receiving," Schroeder said. "My family brought me up on horror movies but they always stressed that this is fake, that's ketchup, not blood. ... You get an adrenaline rush but you know you are safe."
We have been stalking the many purveyors of panic and came up with a guide for Halloween fans in the Tampa Bay area. We checked out Universal's movie-worthy horrors. We caught up with Howl-O-Scream, which has a 24-year record of creating scary and hilarious settings, including this year's new creepy Circus of Fear. And we found a number of not-so-scary Halloween events you can bring the little ones to so they can dress up and get an early jump on candy.
The National Retail Federation expects this year to bring a record $10.6 billion in Halloween spending. Next to Christmas and the summer travel season, Halloween has become the third-busiest time of year for many theme parks.
Read on to find out why.
Universal Orlando's Halloween Horror Nights
Fans of the fourth season of "Stranger Things" will immediately recognize scenes inside the show's atmospheric new haunted house at Halloween Horror Nights 2023 . You'll also find Chucky, the killer doll and The Exorcist over a record-breaking 48 nights through Saturday, Nov. 4.
Planning your weekend?
Subscribe to our free Top 5 things to do newsletter
You're all signed up!
Want more of our free, weekly newsletters in your inbox? Let's get started.
Busch Gardens' Howl-O-Scream
With haunted houses, scare zones and drinks delivered via a syringe, Busch Gardens Howl-O-Scream ups the horror factor for the after-hours event at the Tampa theme .
Kid-friendly fun at Legoland, Busch Gardens, ZooTampa, SeaWorld
While the gory and ghoulish get the most attention, there are plenty of nightmare-free options for the little ones going on right now. They can get an early jump on trick-or-treating and dressing up. Here about it here.
Scream-A-Geddon, Sir Richard's offer locally produced scares
Without the deep pockets of theme parks, two indie haunts, Scream-A-Geddon and Sir Henry's Haunted Trail , manage to earn a loyal following using their backwoods settings to add a layer of terror.
Halloween calendar
Get out your calendar. From haunted houses to family-friendly theme park attractions, there's plenty to do from now through October in the Tampa Bay area. Click here for a comprehensive roundup.
Sharon Kennedy Wynne is a reporter covering events, things to do and family experiences through the region. Reach her at [email protected].
MORE FOR YOU
KILLarney DIEner: Infested
Busch Gardens Williamsburg
Historical wait times (10-07-2023)
Ride statistics, average wait time by month (2023), average wait time by day (2023), top 10 longest wait times (2023), average wait time by hour (2023), average wait time by week of year (2023).
Howl-O-Scream returns to Busch Gardens with 3 new haunted houses
Howl-O-Scream is officially back at Busch Gardens Williamsburg and is sure to give visitors a fright.
This year Busch Gardens is featuring three new haunted houses: Inferno, Death Water Bayou, and Nevermore Chapter 2.
Nevermore Chapter 2 is a continuation of last year's Nevermore, based on Virginia native Edgar Allen Poe.
"Our interpretation is, what if we explored a house where Edgar Allen Poe grew up?" said Matthew Edwards, the manager of events at Busch Gardens.
Nevermore Chapter 2 brings literature to life and is guaranteed to give you a scare, along with an English lesson.
"It's a little more reality-based but there's a lot of really fun easter eggs for people that are familiar with Edgar Allen Poe's work," continued Edwards.
Also debuting this year is Inferno, a hellish trip into the underworld.
Along with Death Water Bayou, a swampy scared filled with the ghosts and ghouls of Mardi Gras.
"If you're used the area of the park that's more circus or clowned themed, this year is a dark Mardi Gras festival," explained Edwards.
But other Howl-O-Scream favorites, like the Killarney Diner, are returning for another year.
"Something weird has been going on, there's a new blue plate special, and turns out [the diner] has been overrun by zombies," Edwards explained.
And fighting experiences aren't only found inside the haunted houses. Busch gardens says visitors be surrounded by terror, with surprises around every corner.
"Our terror-tories are through the park so it's fun you never know where the scares are gonna end up when you're walking through," said Cassady Watson, a spokesperson for Busch Gardens.
This year's Howl-O-Scream features three new terror-tories, including a Marie Antionette inspired section filled with headless ladies in France.
Other new terror-tories this year include Gordon Gardens in Italy and Scary Tale Road in Rhinefield.
Returning terror-tories this year are Meat Market, Ripper Row, and Roaming Hack Pack.
And don't forget about your favorite fall snacks.
"We have themed cocktails, fall appetizers, pumpkin everything," said Busch Gardens President, Kevin Lembke. "Get your pumpkin pretzels, get your beer, and get scared."
Howl-O-Scream kicks off Friday, Septmeber 9, and continues through Halloween night. The event is offered on select nights starting at 6 p.m. and you can find a full list of dates here .
Report a typo
Sign up for the Headlines Newsletter and receive up to date information.
Now signed up to receive the headlines newsletter..
Watch WTKR News 3 free, 24/7 on your smart TV
Get the best experience and stay connected to your community with our Spectrum News app. Learn More
Continue in Browser
Get hyperlocal forecasts, radar and weather alerts.
Please enter a valid zipcode.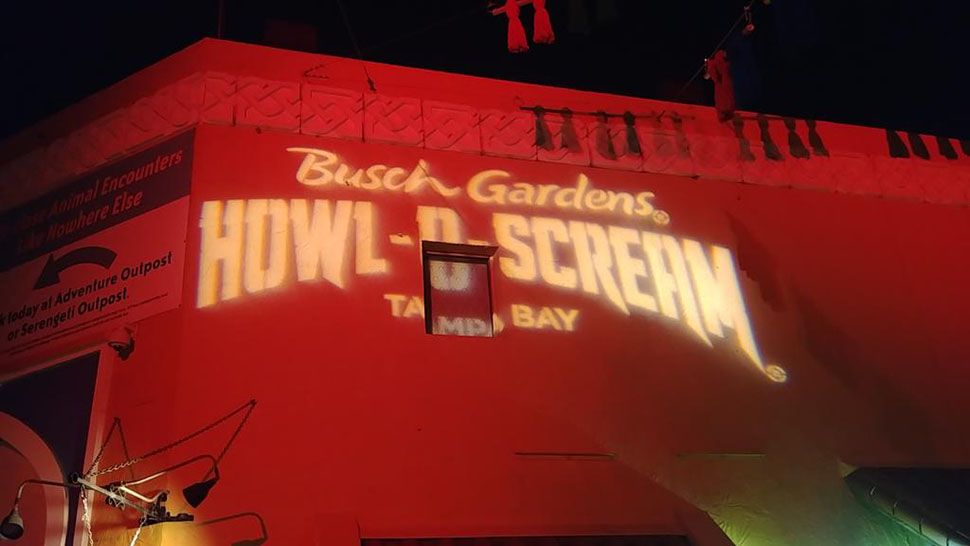 Busch Gardens' Howl-O-Scream haunted houses ranked
TAMPA, Fla. — Busch Gardens officially kicked off Howl-O-Scream, its annual fright fest, on Friday.
This year's event features six haunted houses (two of which are new) and six scare zones. In each instance, there are dozens of scare actors waiting to jump out at you, follow you, scream at you and just make you uneasy.
The haunted houses are the big draw at Howl-O-Scream. Each one offers its own surprising twists and scares, some more than others.
Here's a ranking of this year's houses, from worst to best.
6. The Black Spot
The Black Spot is a returning house and doesn't really offer anything new.
It's pretty much a walkthrough house that has a few scares here and there. The pirate theme, however, is well executed, from the music to the design of the pirate ship.
5. Simon's Slaughterhouse
This new house is recommended for those 17 and older, and it's easy to see why.
As you enter the slaughterhouse, you can hear pigs squealing and banjo music playing.
From there, you'll encounter dozens of dead bodies. Slaughtered pigs hang from the ceiling. A few human bodies hang as well. Blood is splattered all over the walls and the floors. The sounds of meat grinders and chainsaws follow you throughout.
Visitors will also encounter masked characters with large butcher knives.
But beyond the gore, there aren't many scares.
4. Death Water Bayou
One of the returning houses, Death Water Bayou, is set in New Orleans. So the house has the voodoo, swamp vibe down.
It features a spinning tunnel effect that can be a bit disorienting. This house also uses strobe lights to limit your visibility.
3. Unearthed
Unearthed is probably the most well-execute house in terms of theme and scares.
Visitors are met by construction workers who excavating an old house that has sinister vibes.
The lighting, or lack thereof, really make this house a highlight. Most of the rooms are dark, with the most of the light coming from candles or a flashlight that's given to some visitors before they enter.
Of course, there are plenty of bloody body parts placed throughout the house. And also the skeletal remains of a few house pets.
2. Motel Hell
Motel Hell has plenty of gore and plenty of scares.
Visitors enter a rundown hotel where they are likely to come face-to-face with a few dead bodies.
There are words written in blood on the walls. Nightmarish hotel employees jump out from behind hotel room doors.
This house also features creative smells and other special effects up the creepy factor.
It's easy to see why this hotel has is vacant.
1. Insomnia
Insomnia is the other new house created for this year's event, and it's easily the best. Visitors enter a haunted asylum where the doctors are demented and the patients are tortured.
Walking through, you'll notice that one of the rooms has a distinct "hospital smell."
This house also takes advantage of digital projection technology. In one room, spiders crawl up the walls as one of the patients screams behind a glass window.
There are also plenty of strobe lights, which limit your ability to see.
Busch Gardens' Howl-O-Scream runs select nights Sept. 21 through Oct. 28. Learn more about it here .
Attractions Insider is your all-in-one source for everything you need to know about Florida's theme parks. Get news, deals, helpful tips and more in our Attractions Insider special section!
Download the Spectrum News app and turn on notifications to receive a weekly Attractions Briefing every Friday.
LATEST NEWS
Busch Gardens Tampa Bay
Trending Articles

Icons of The Haunted Attraction Industry - Hauntworld Names the Top 10 Icons of the Haunted House Industry. See which haunted attractions currently in operation are named the ten biggest ICON haunted attractions.

Hauntworld ranks the top scary places in America to get SCARED and Scream 2022. The best and top rated haunted houses, and Halloween Attractions in America. Did we rank a haunted house near you find out by clicking on this article.

Are you ready to experience the best haunted house in America? How deep into the depths of The Darkness can you plunge before your next breath is your last? The all new Darkness Haunted House, located in Soulard, off South Broadway in downtown St. Louis, Missouri, has been rated as America's BEST haunted house.

Hauntworld ranks the top scary places in America to get SCARED and Scream 2021. The best and top rated haunted houses, and Halloween Attractions in America. Did we rank a haunted house near you find out by clicking on this article.

Hauntworld rates the top 13 best and scariest haunted houses in America. Hauntworld rates and reviews the scariest, best, longest, haunted houses and Halloween Attractions in America 2020.

Hauntworld rates the top 13 best and scariest haunted houses in America. Hauntworld rates and reviews the scariest, best, longest, haunted houses and Halloween Attractions in America 2018.

Read Review and Ratings of Headless Horseman Haunted Hayride located in New York. Headless Horseman features hayrides, haunted houses and much more.

Creepyworld Haunted Screampark is America's biggest haunted attraction with over 13 attractions including a haunted hayride. Learn more and read the review click here.

Escape From Blood Prison in Mansfield Ohio site of one of the single most famous Prisons in Hollywood History ( Ohio State Reformatory) famous of the film "The Shawshank Redemption". Now its one of the biggest scariest haunted houses in America. Read about Escape from Blood Prison!

Haunted House Review The Queen Mary's Dark Harbor is Los Angles California's biggest, scariest and most haunted real haunted house. Read the full review of this haunted attraction click here.
Trending blog
Hauntworld created a video series many years ago called 'Hauntworld The Movie' and now all the movies which document the haunted house industry from the 1990's are finally uploaded.
Hauntworld Interviews the World's Largest Silicone Mask Company Immortal Masks of Los Angles California. Additionally we take a tour and showcase their entire new lineup of Monster Masks for
Hauntworld recently visited Monsterpalozza a convention dedicated to make up artists. We take you on a tour to see some of the most amazing monsters, Hollywood special fx artists and so much mor
Hauntworld visited the Midwest Haunters Convention in Chicago. We walk around the show to see what the show was like. Watch the video below to see haunted house props, costumes, masks and
Hauntworld visits the horror museum at Arts Sideshow located near Los Angles, California. We go behind the scenes at Arts Sideshow. Make sure you like and subscribe to the hauntworld youtu
Hauntworld stopped by and visited with the creators / owners of Midnight Studios FX to see their latest monsters and creations. Watch the video below. Please like and subscribe to our Yout
Monsterpalooza full Monster Museum walking tour. We look at some of the most amazing full sized monsters created by artists in the Hollywood movie industry. Please watch the video below.&n
Hauntworld explores ways to help haunted house owners DOUBLE revenue, while opening their haunts YEAR AROUND! Make sure you like and subscribe to our Hauntworld Youtube Channel. Please lea
Hauntworld visited a haunted house in Arkansas - Come with us as we go behind the scenes at Warehouse of Fear! We learn their secrets to turning their haunted house into a year around busi
Hauntworld takes you thru the entire 2023 Oddities Expo to learn what this show could offer a Haunted Attraction owner. Larry Kirchner explores the show and talks about highlights, and why haunt
Find Haunted Houses
Find haunted hayrides, find pumpkin patches, find corn mazes, real haunted houses, escape rooms.
A visit to the original Busch Gardens
Replies (5).
This article has been archived and is no longer accepting comments.
Park tickets
Save up to $130 at Disneyland Resort
Save up to $60 at Universal Studios Hollywood
Save up to $70 at Universal Orlando
Visitors guides
Magic Kingdom
Disney's Hollywood Studios
Disney's Animal Kingdom
Disney California Adventure
Universal Studios Florida
Islands of Adventure
Universal Studios Hollywood
Weekly newsletter
2023 Busch Gardens Howl-O-Scream Survival Guide (13 Tips for Beginners)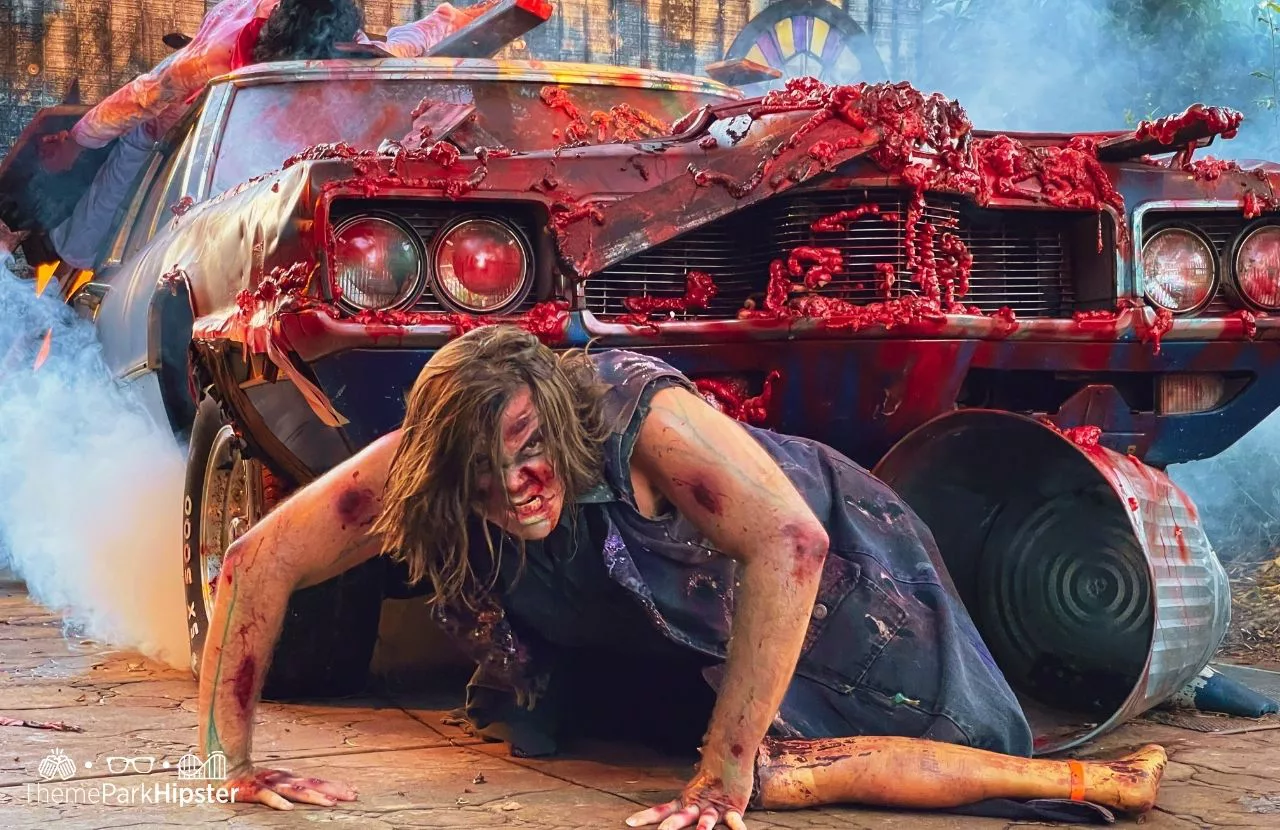 13 Tips for Busch Gardens Howl-O-Scream Survival
Are you ready to be paralyzed with terror? Do you have what it takes to venture out to Busch Gardens Howl-O-Scream this year?
If so, you're in for more than ghostly encounters with five demented houses , six terrifying scare zones, wickedly delicious food, top-notch entertainment and more!
In addition to all of the details you'll need for your trip, I've also gathered the best tips to help you survive Howl-O-Scream , based on my most memorable past experiences.
So, let's get started!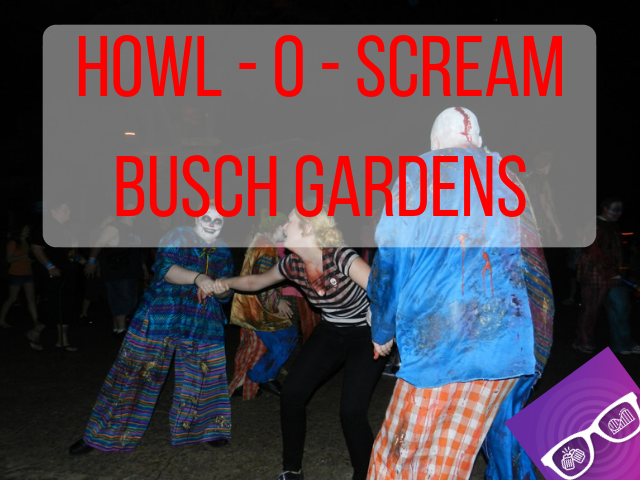 THIS POST MAY CONTAIN AFFILIATE LINKS. PLEASE READ MY DISCLOSURE FOR MORE INFO. Which means if you click on certain links, I may receive a small commission at no additional charge to you.
What to Know Before You Go to Howl-O-Scream at Busch Gardens
Before we get into the tips, let's go through a few things you can expect this year at Busch Gardens Howl-O-Scream.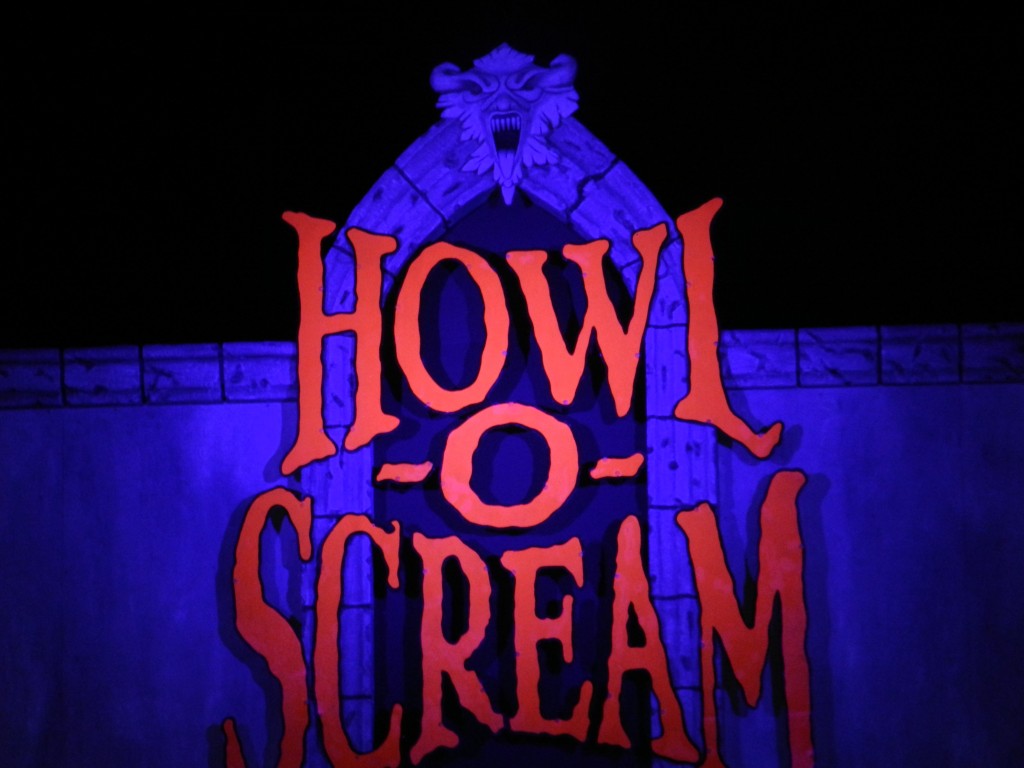 Busch Gardens Howl-O-Scream 2023 Dates
The 2023 dates for Busch Gardens Howl-O-Scream dates are from September 8 th through October 31st 2023, on select days Thursday through Sunday.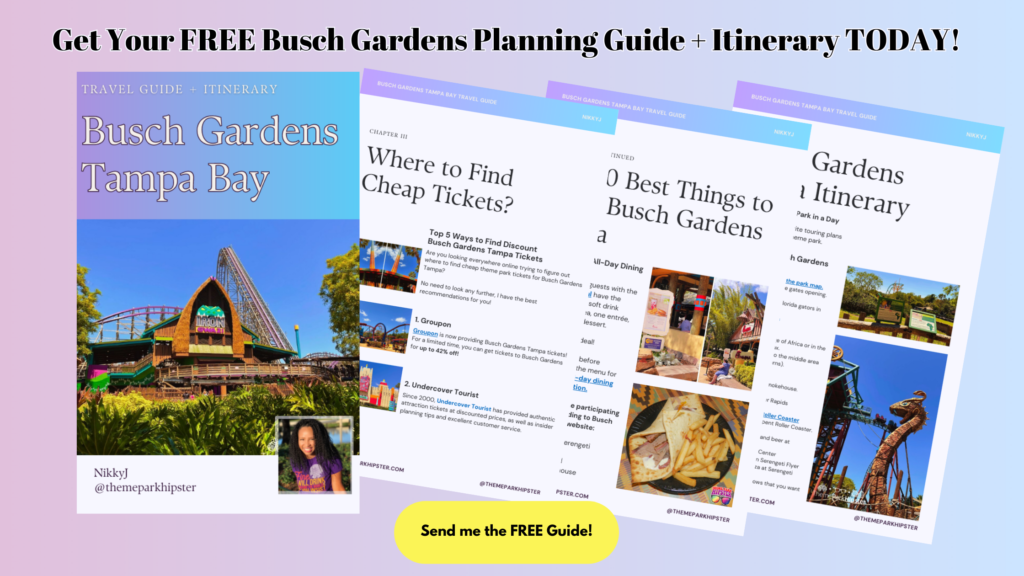 Times: Fridays & Saturdays from 7:00 p.m. – 1:00 a.m. and Thursdays & Sundays from 7:00 p.m. – 12:00 a.m. (including October 30th and 31st)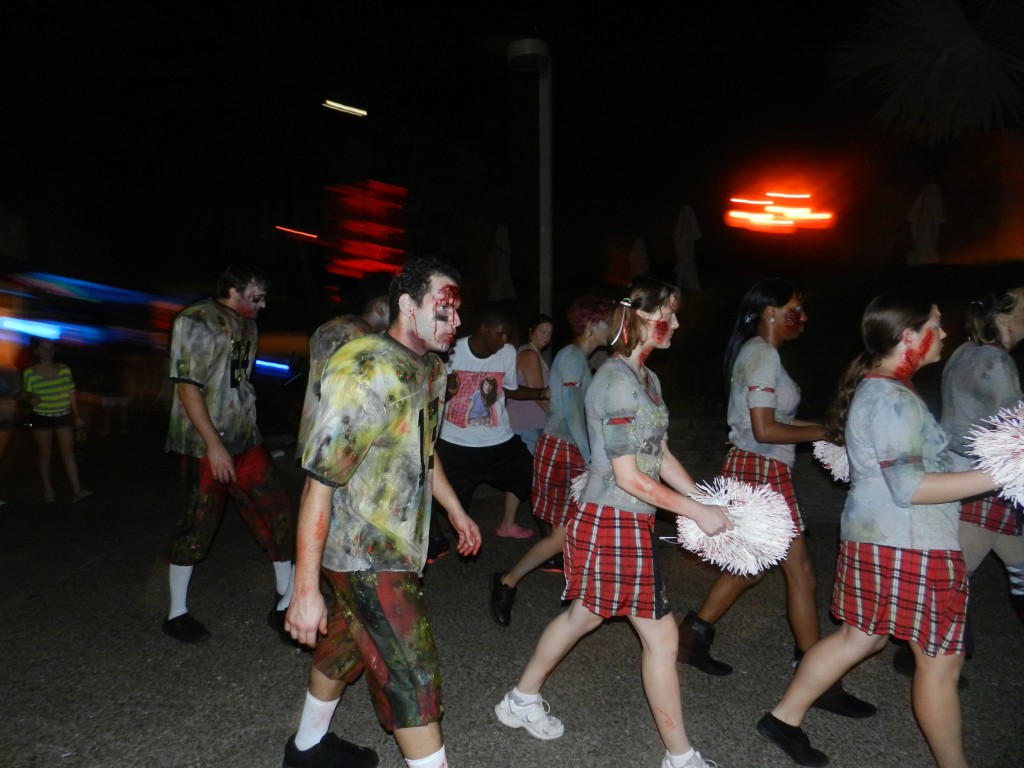 What Rides that Are Open During Howl-O-Scream?
Cobra's Curse
Cheetah Hunt
Falcon's Fury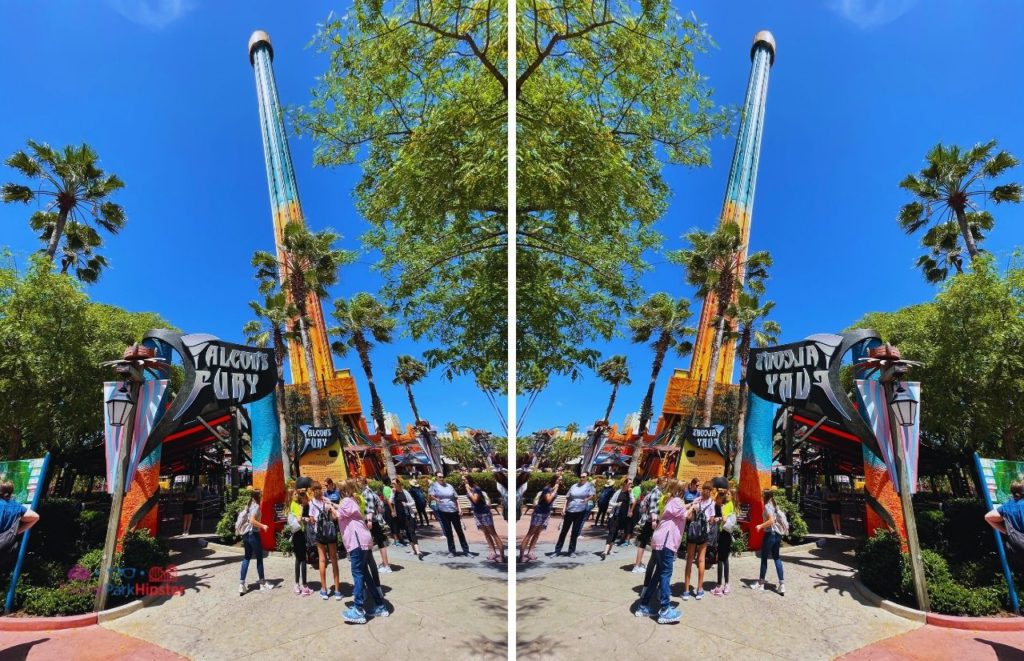 Get up to 63% off of your Busch Gardens Howl-O-Scream tickets with Groupon TODAY!
2023 Howl-O-Scream Houses at Busch Gardens Tampa Bay
There are three new haunted houses and seven main scare zones coming to Tampa's Premier Halloween event in 2023! Let's go through them all.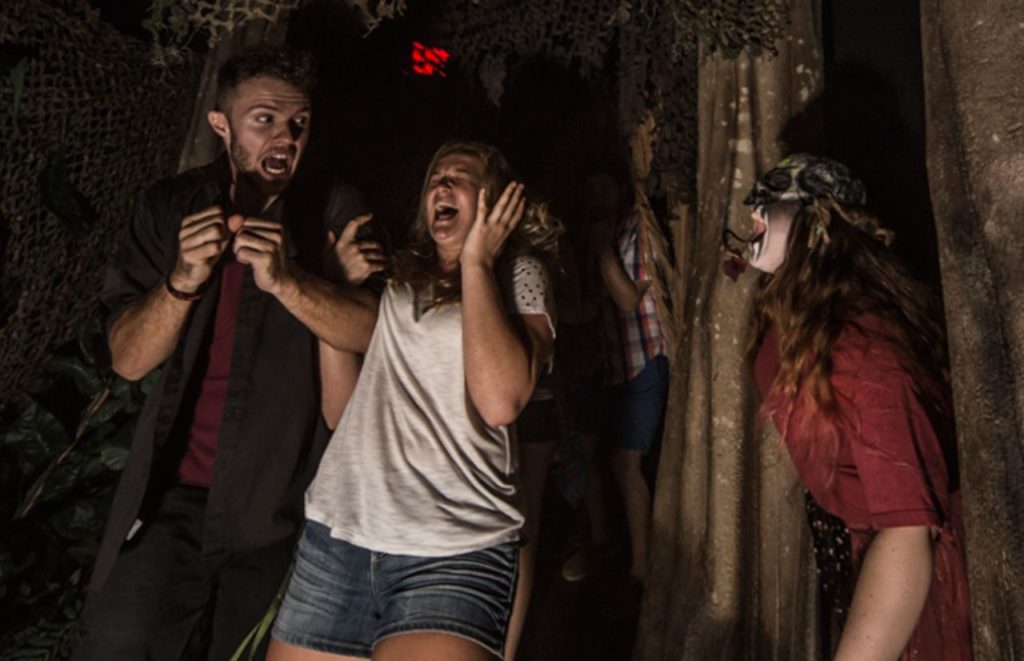 So far this year, there's only been one reimagine house and one new house announced for 2023 and that is D.H. Baggum's Circus of Fear where you'll watch the most terrifying show you've ever seen…
1. Stranglewood Estate
Don't let the grandiosity of the Stranglewood Estate fool you. Evil darkness now fills this once lively home sitting eerily in town…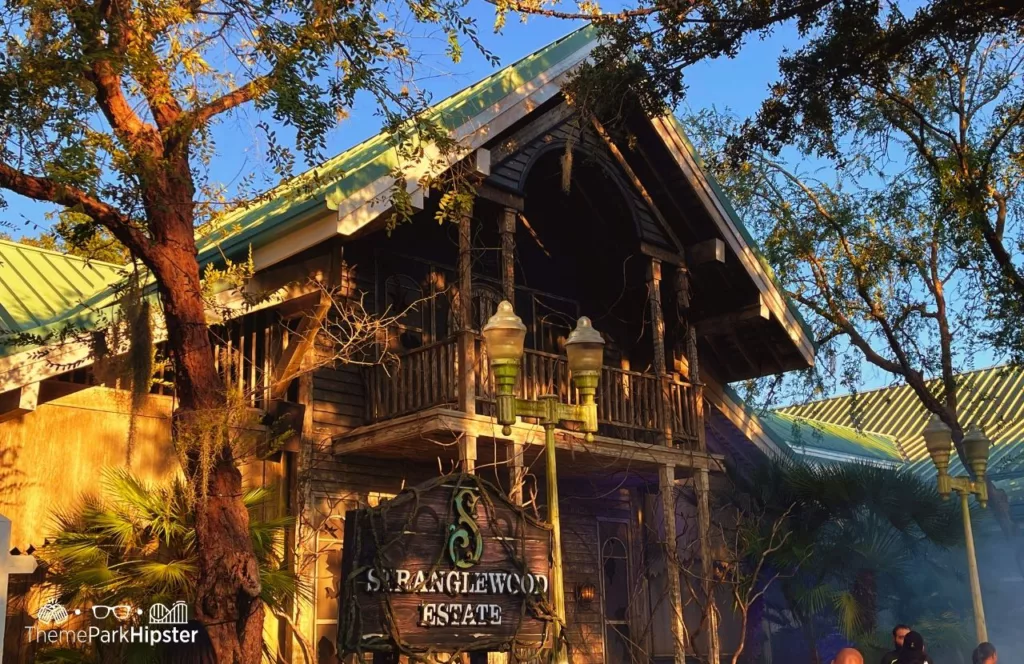 2. Witch Of The Woods
Don't get caught up in this deep, dark forest filled with no way out as you are summoned deeper and deeper into something wicked in the Witch of the Woods haunted house.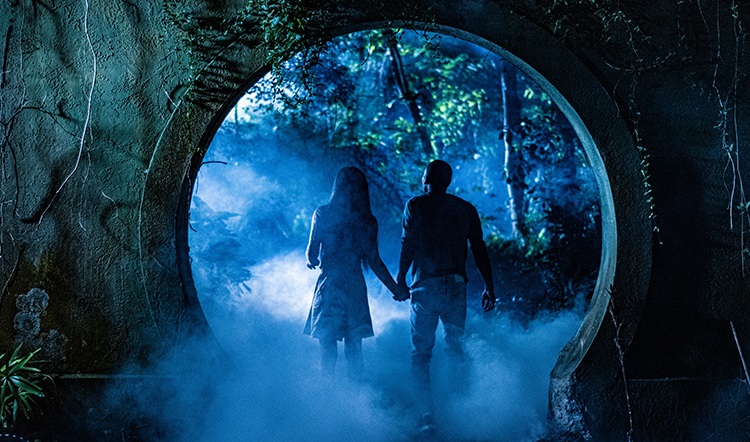 Recommended: Top 20 Places to Get the Best Lunch in Tampa! From Tacos to Burgers, We've Got You Covered.
3. The Forgotten: Uprising
The underground realm of vampires are waiting on you, its next victim, to be lured into the hidden world for some surprising hidden terrors that will be lurking around just for you in The Forgotten maze.
Recommended: 35 Scary and Fun Things to Do in Florida for Halloween
4. D.H. Baggum's Circus of Fear (NEW)
You'll want to avoid the deep depths of this bayou if you know what's good for you…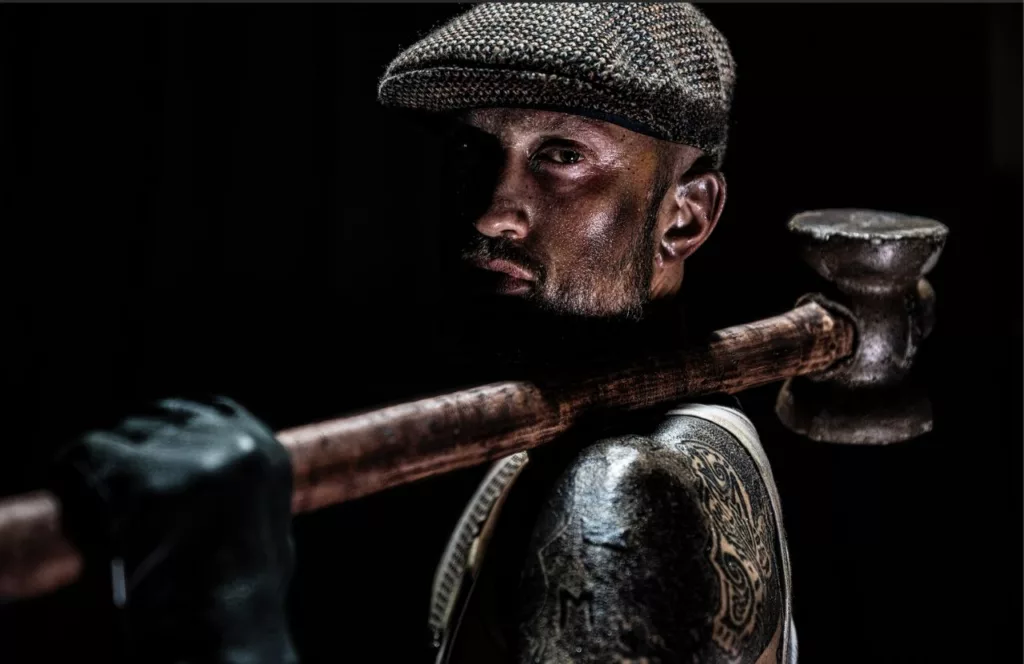 Discover the spine-chilling world of D.H. Baggum and his frightful creations, which will surely leave you trembling in fear at the mesmerizing Circus of Fear!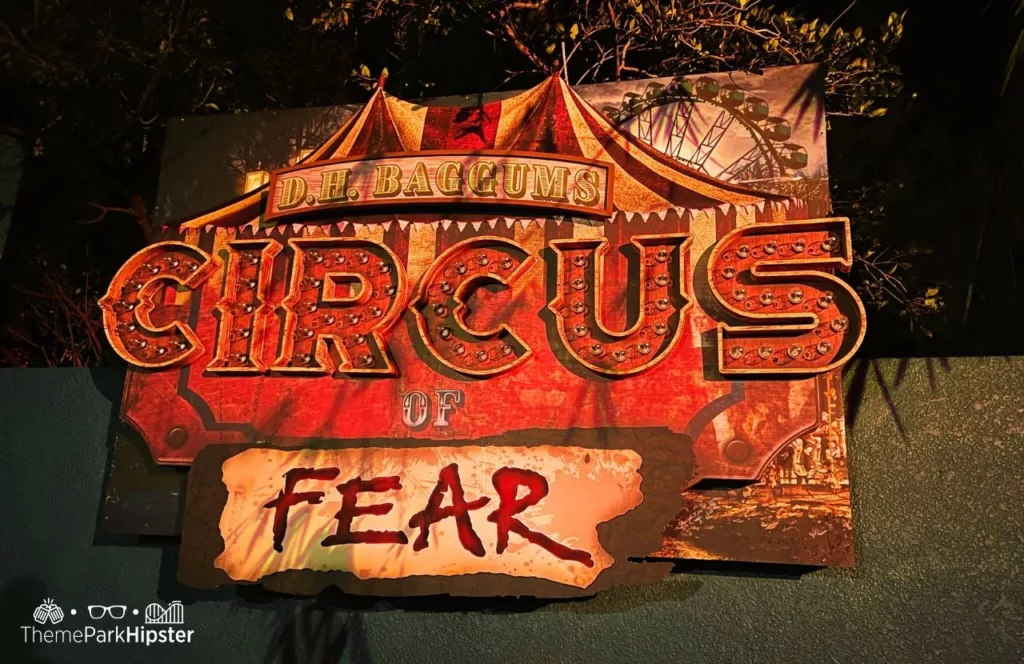 Ready to plan your theme park trip? Watch the best vacation planning tips on YouTube. Get started here!
5. The Residence: Home for the Holidays
Don't let the suburban façade deceive you. This home holds sinister secrets that are waiting patiently for you to discover at your own demise in the The Residence haunted house.

Except that this house returns with a twisted holiday chill…

Hipster Power Tip: Don't miss out on the CRASH TEST ZOMBIES that you can find on the Ubanga Banga Bumper Cars (If they return this year).
2023 Howl-O-Scream Scare Zones
RAVENS MILL: Your worst nightmare is hidden within the foliage of the corn field of Raven's Mill.
BEYOND THE VEIL: Tucked deeply in the path of Nairobi is an evil presence taking form in the dark forest. Be sure to look out for fairies and orcs on your nighttime stroll.
THE SHORTCUT: Don't take the shortcut through the cemetery…
BIG ED'S DEMOLITION DERBY (NEW): Prepare yourself to enter a twisted world where Big Ed has gathered the roughest, toughest, and meanest baddies from all corners of the event.
THE JUNKYARD: You don't want to become one of the scrap parts of the junkyard…do you?
SIN CITY ZOMBIES (NEW): Located on the outskirts of the bustling Vegas strip, you will find a dilapidated motel that houses exceptional performers and is infested with relentless zombies.
HIDDEN SCARE ZONE & ROAMING HORDES: Keep a look out for unexpected popups of demented creatures through hidden scares zones as you make your way through Busch Gardens' Howl-O-Scream. (Final details pending for 2023)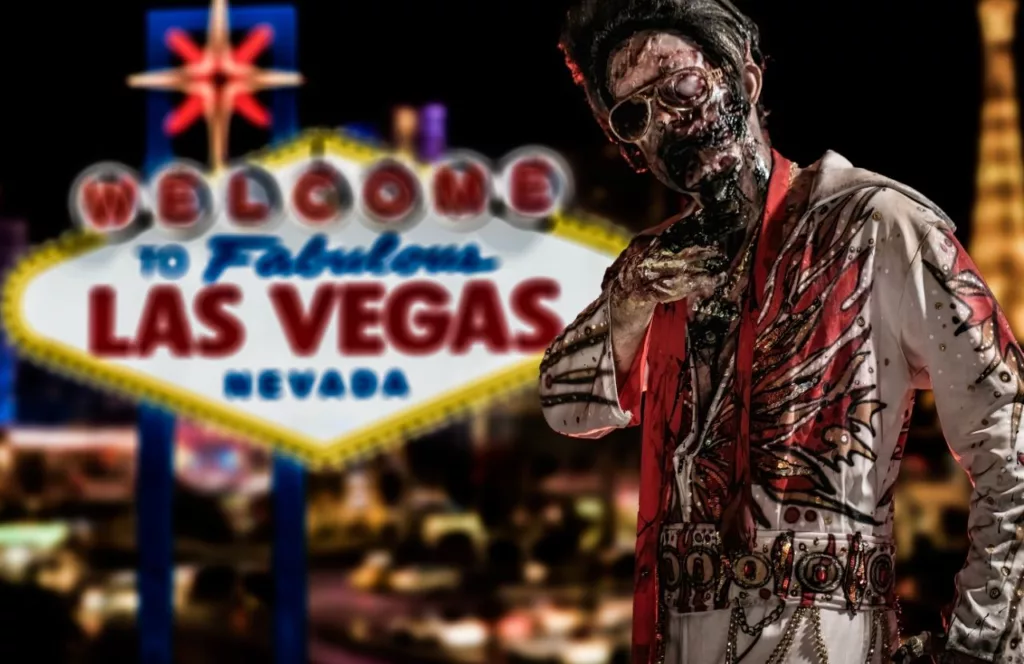 ORDER NOW to secure your Orlando theme park ticket reservation in the parks! GET MY TICKETS.
2023 Howl-O-Scream Shows at Busch Gardens Tampa Bay
If you're someone who likes a good bit of entertainment mixed in with all of the scares, then you'll be happy to know that Howl-O-Scream will have a total of four shows this year plus karaoke!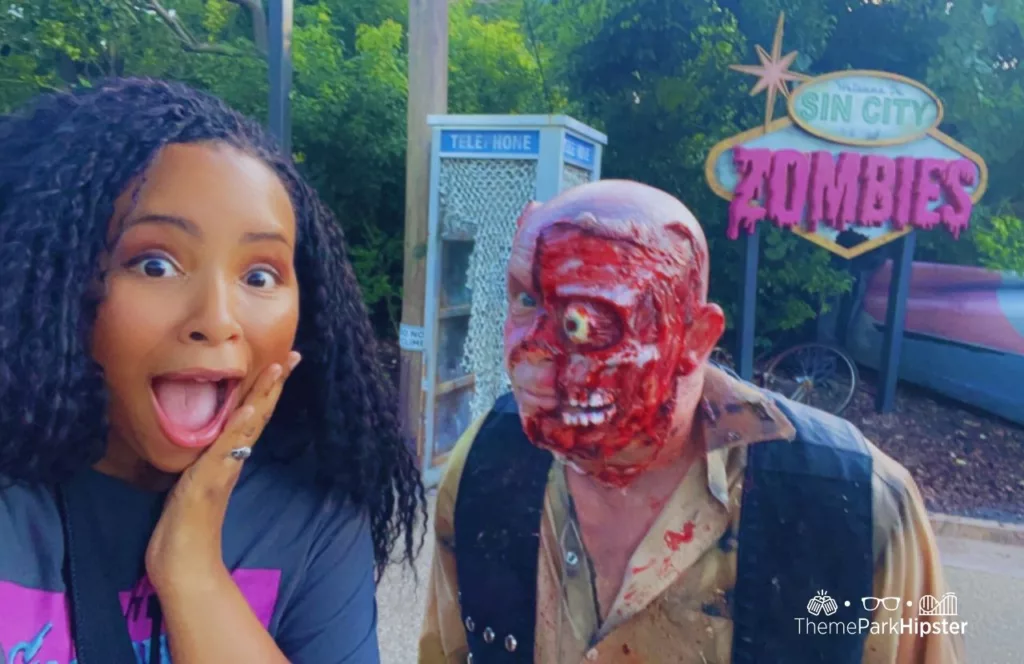 However, the classic and popular show, Fiends, is not returning this year. This is so sad as it has always be a staple of Howl-O-Scream Tampa Bay.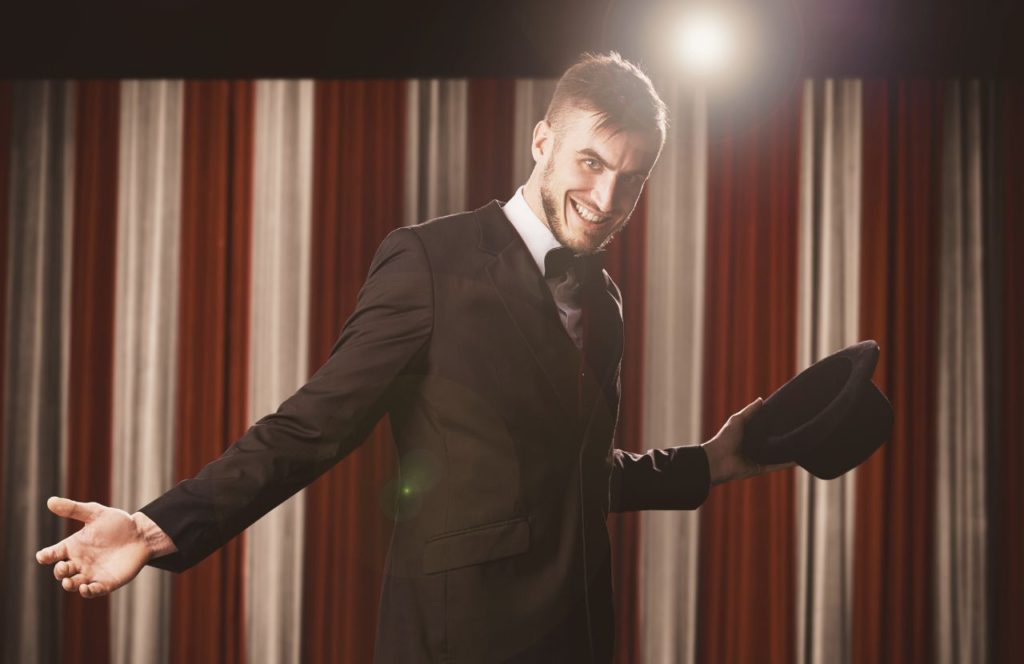 1. Rock the Grave (NEW)
Discover the captivating Festival Fields stage at Busch Gardens Tampa, where you will be enthralled by the exhilarating Rock the Grave show.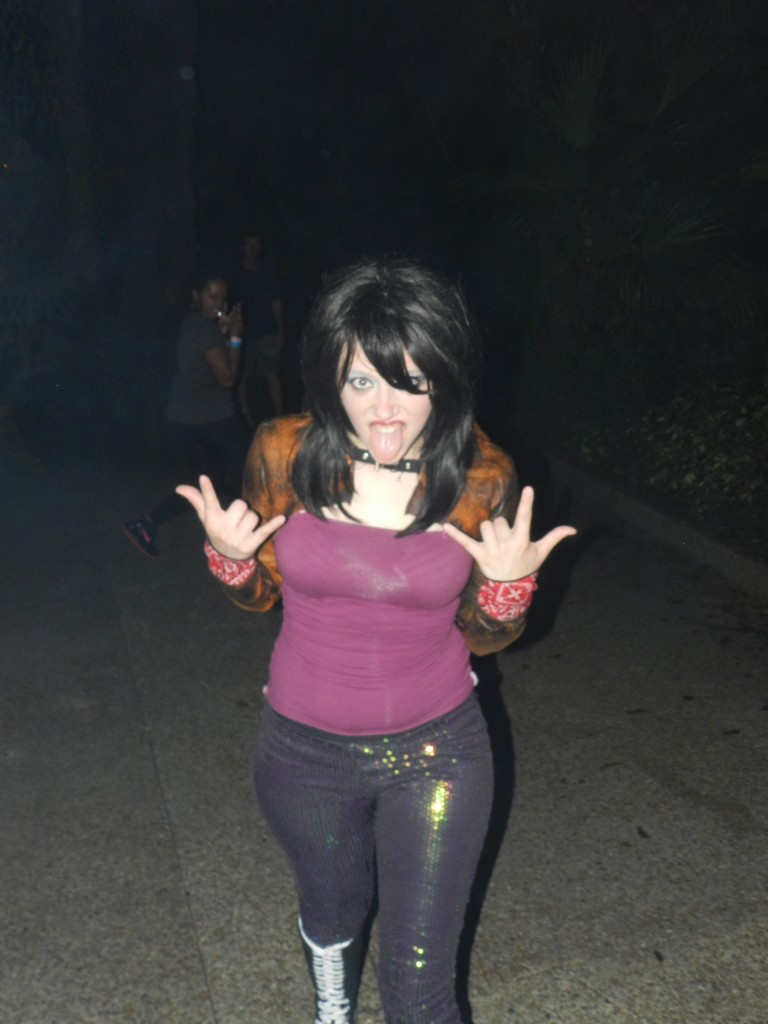 This dynamic live performance seamlessly combines the genres of alternative, classic rock, and pop hits, resulting in a truly unforgettable and energetic experience.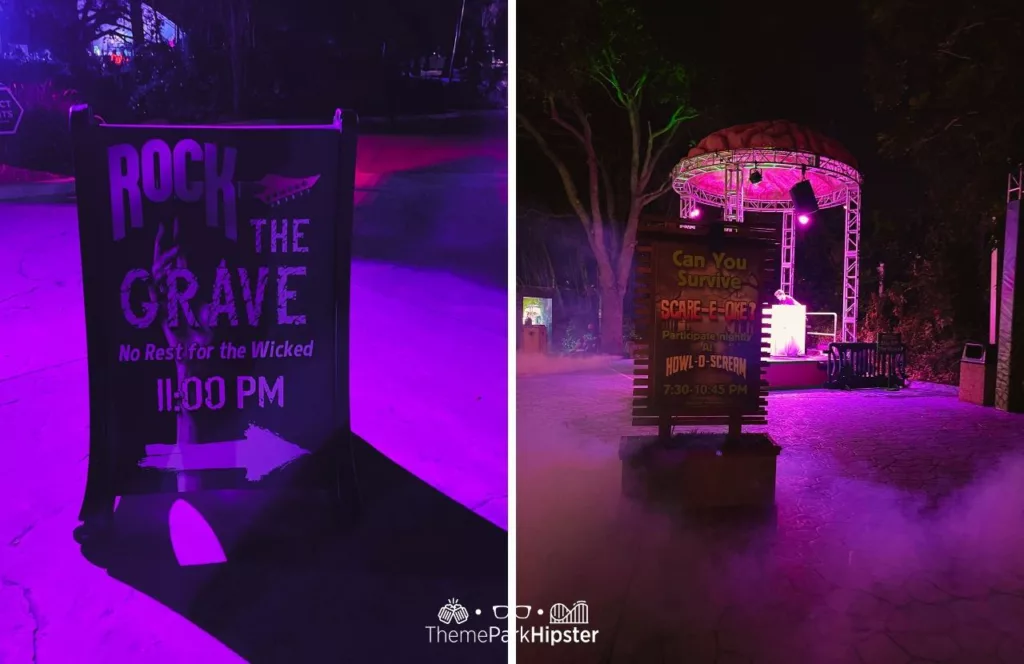 Recommended: What's the Best Breakfast in Tampa? 17 Places You MUST EAT TODAY!
2. Scare-E-Oke (NEW)
At this year's Howl-O-Scream event at Busch Gardens Tampa, fans of the spooky festivities can now enjoy a thrilling new experience called Scare-E-Oke at Gwazi Plaza.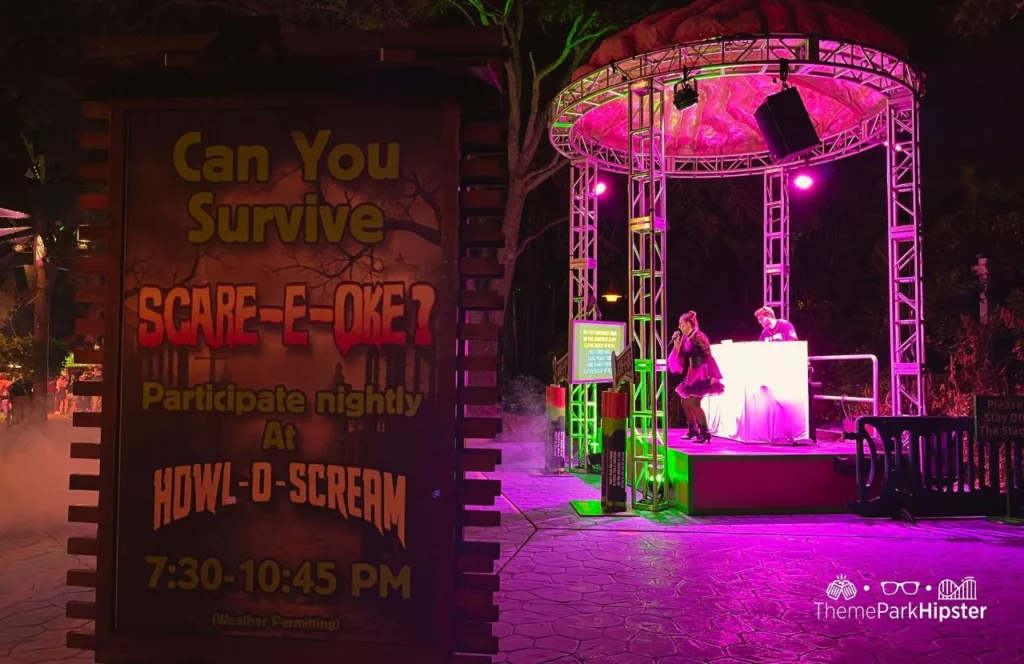 It's an opportunity for you to step into the spotlight and take your turn behind the microphone, adding an extra level of excitement to the event.
What to Bring to Halloween Horror Nights 2022: HHN Packing List
3. The Rolling Bones
Be sure to catch a "live" performance of this boney band performing classic rock songs in the Dragon Fire Grill!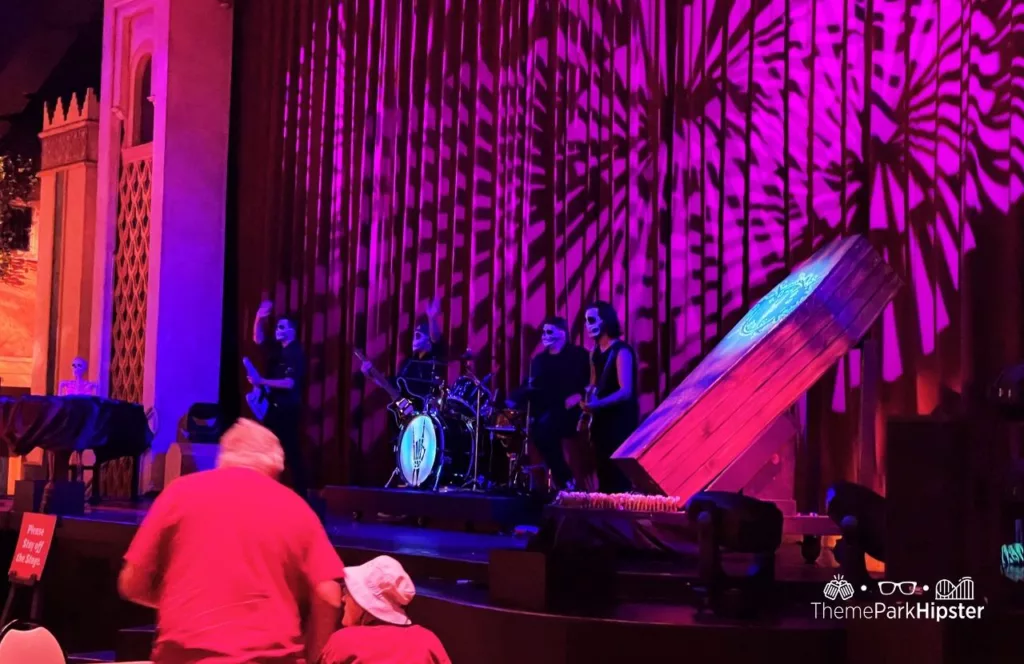 Recommended: 25 Fun and Free Things to Do in Tampa, Florida TODAY!
4. Cirque X-Scream
Get captivated by aerial performances and incredible stunts during the Cirque X-Scream this year at Busch Gardens Howl-O-Scream in Tampa.
Recommended: Where to Stay in Tampa: 15 Best Hotels for ALL Budgets
5. Raveyard
Located at the Coke Canopy, Howl-O-Scream at Busch Gardens Tampa offers an exciting opportunity for you to dance and enjoy yourself until midnight.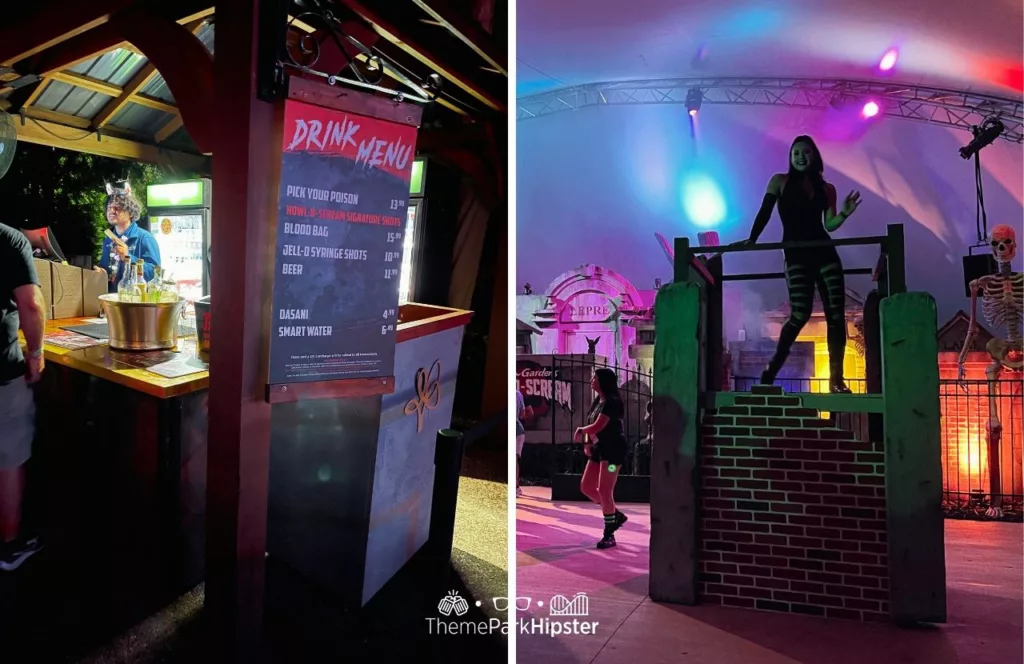 The all-new Raveyard is a must-visit, providing a thrilling atmosphere with music and a wide selection of specialty cocktails to enhance the experience.
Get your cheap Busch Gardens Tickets with CityPASS TODAY!
How much does it cost to go to Howl-O-Scream in Tampa?
Prices start at $37.99 if purchased in advanced. Please remember that this ticket does NOT include your daytime admission to Busch Gardens.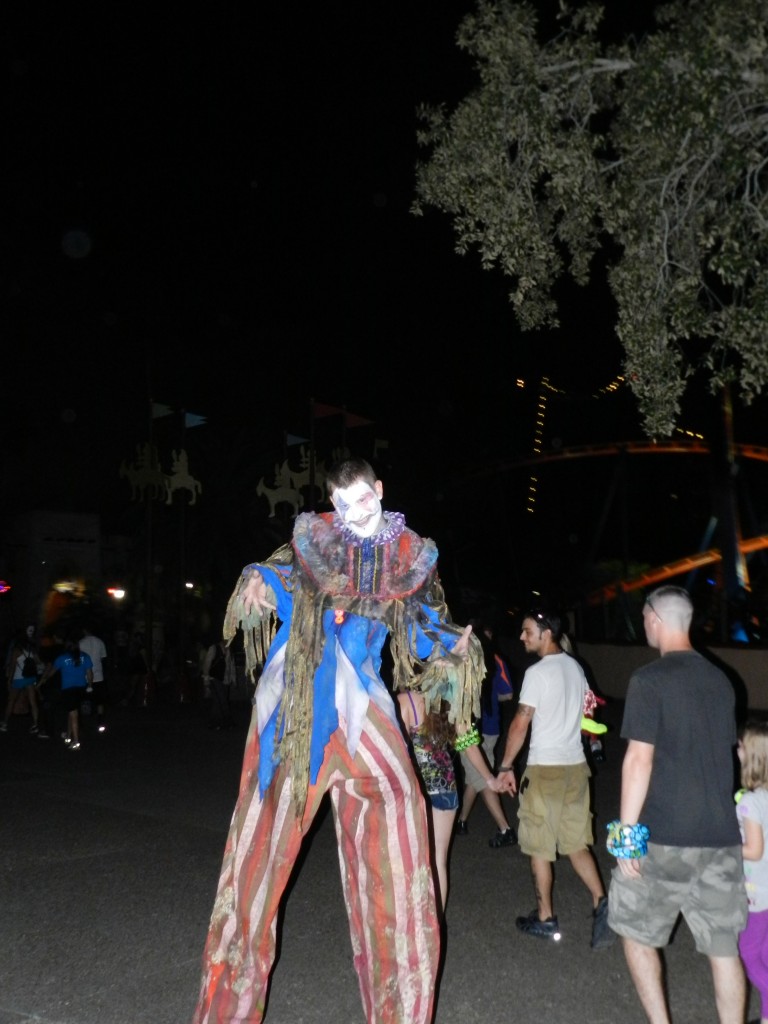 You can however, get your Busch Gardens day ticket and Howl-O-Scream ticket on the official website.
Hipster Power Tip: Purchase the UNLIMITED ADMISSION TICKET to HOWL-O-SCREAM. It's an incredible deal if you're a big fan of the Halloween season as it will allow you to return to the event every night from September 8 th through October 31 st 2023 with prices starting at $104.99.
How to Get to Busch Gardens from Orlando?
Busch Gardens Tampa Bay is about 70 miles from the Walt Disney World Resort (an hour and 25 minute drive).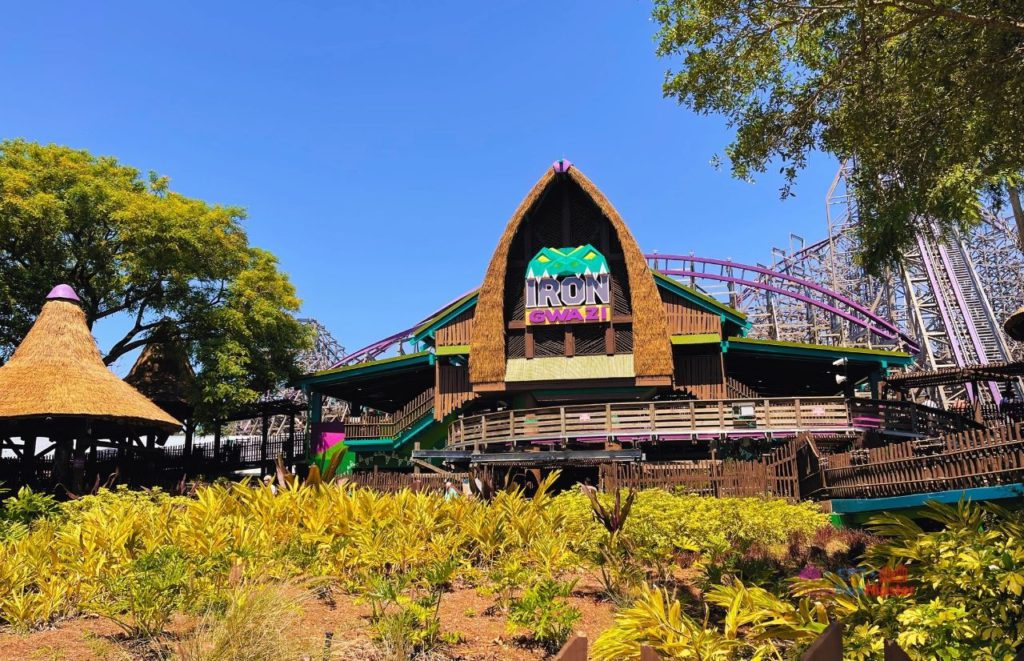 There is a Busch Gardens shuttle service that offers round-trip transportation to the park.
The round-trip fare is free with park ticket purchase and departs Orlando daily with a maximum of three stops to Busch Gardens.
Reservations are highly recommended and can be reserved by calling 1-800-221-1339 or visit Mears Destination Services online.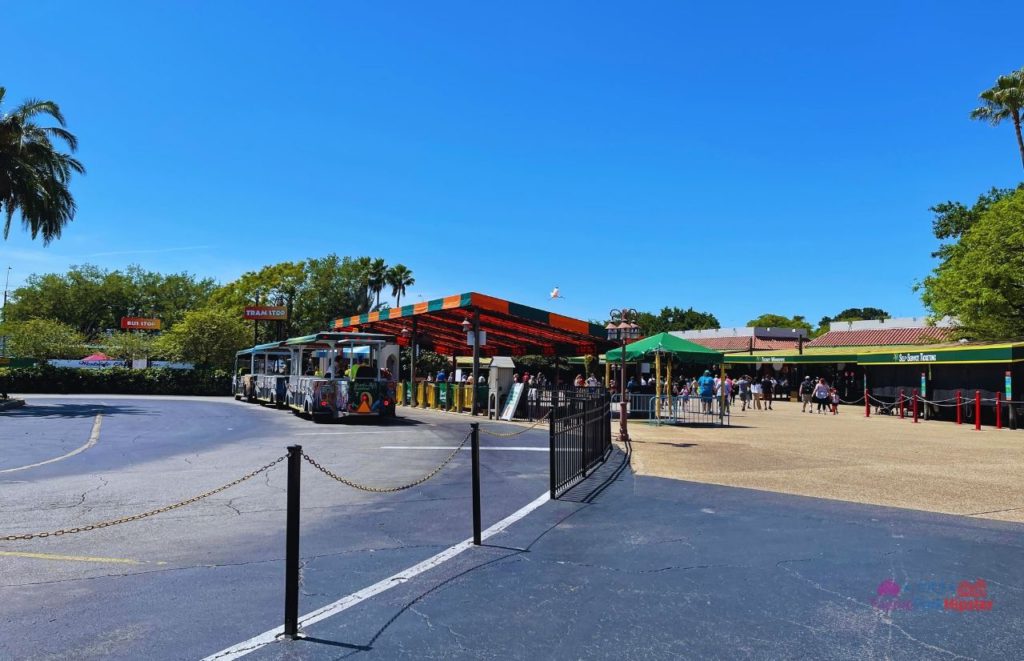 Hipster Power Tip: Don't forget to stop by the Shop Of Horrors to pick up some fun Howl-O-Scream souvenirs to commemorate your night.
How to Get to Busch Gardens Tampa from Disney World?
Travel WEST on I-4 to I-75 (About 58 Miles)
Merge onto I-75 NORTH via EXIT 9 toward Ocala (stay on I-75 for about 3.74 miles)
Take EXIT 265 toward Temple Terrace (this exit is also the exit for the University of South Florida)
You will merge onto E Fowler Ave /FL-582 W via EXIT 265 and stay on here for about 4.65 miles
Turn left onto N McKinley Dr/County Hwy-585A (stay on here for about 1 mile)
Make a U-turn onto N McKinley Dr/County Hwy-585A
Arrive and park at Busch Gardens
Are you trying to choose between Halloween Horror Nights or Howl-O-Scream? Find out which one is better here!
What is Busch Gardens Tampa Address?
The address for Busch Gardens is 10165 N McKinley Drive Tampa, FL 33612.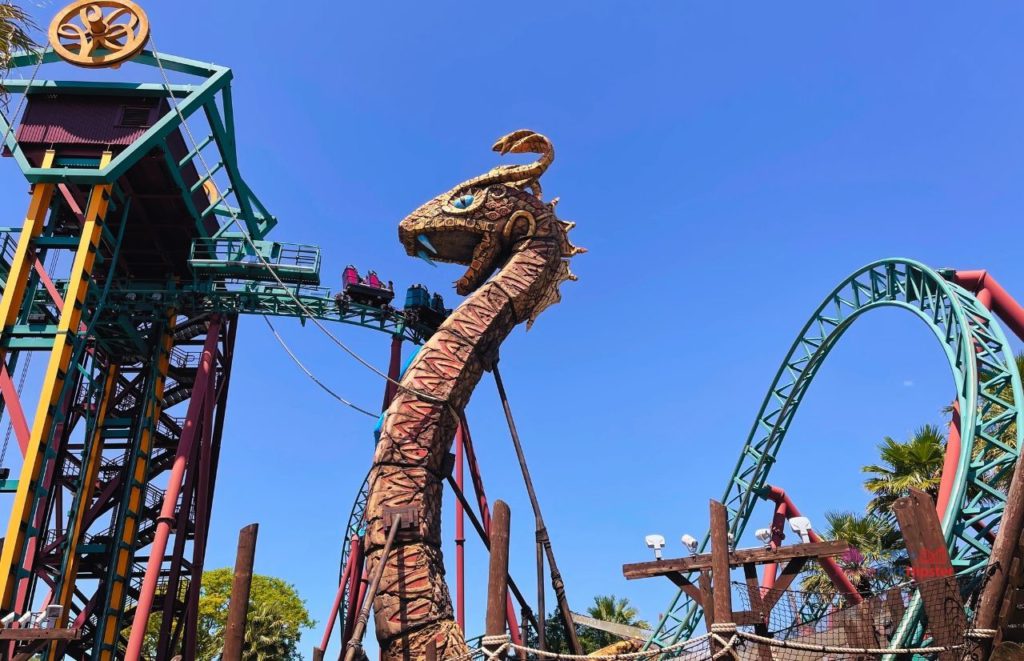 What are Busch Gardens Tampa Hours?
Busch Gardens usually opens at 10:00 a.m. and closes at 6:00 p.m. However, during the peak summer days the park may be open until midnight.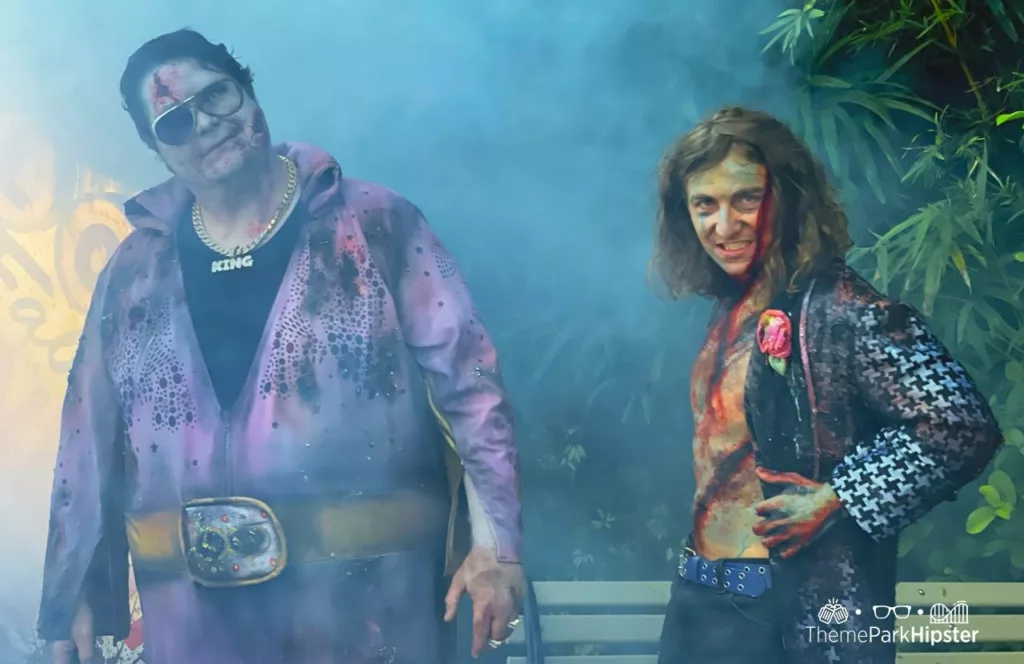 Remember when planning your trip, always check the park's website or mobile app for the current hours and wait times.
What should I pack for Busch Gardens Howl-O-Scream?
Comfy Shoes
Breathable Clothing
Sun Protection
Downloaded Howl-O-Scream Map
Small Umbrella
Hand Sanitizer
Howl-O-Scream Ticket
Get Your full Theme Park packing checklist here!
How to Survive Howl-O-Scream at Busch Gardens Tampa Bay (13 Pro Tips)
Although this year's event is slightly altered, you use some of the tips below to help prepare for your 2023 Howl-O-Scream trip.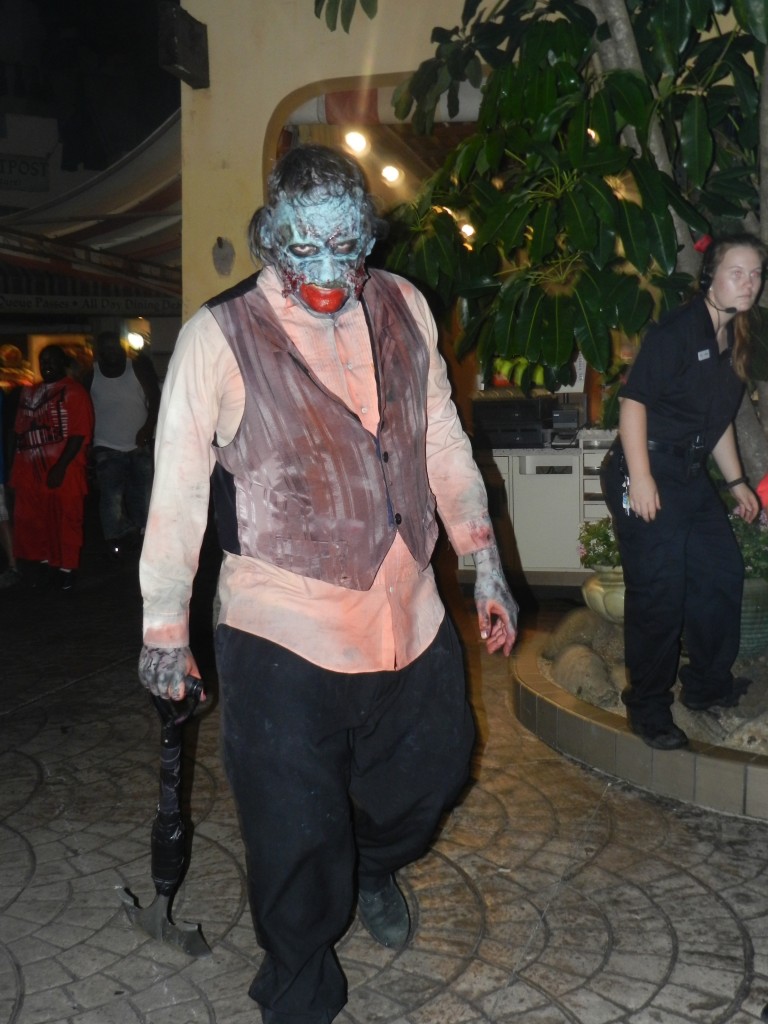 1. Start Early
I cannot express this enough. Unless you're getting the Front Line Fear Pass , I would suggest you get to Busch Gardens at least 45-minutes before the start of the event.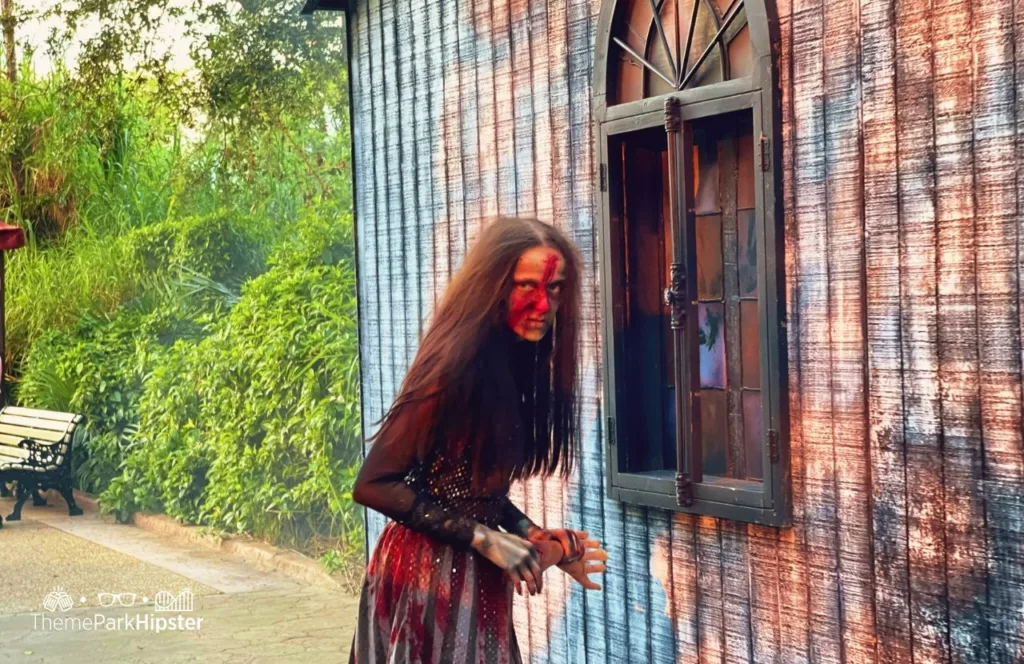 If you're lucky enough, you may be able to get into the park early and knock out two to three houses within the first hour.
Top 10 Ways to Find Cheap Busch Gardens Tampa Tickets (2022)
2. Solo trip vs. Group trip
Going to Howl-O-Scream solo is terrifying, but quite an adventure in its own right.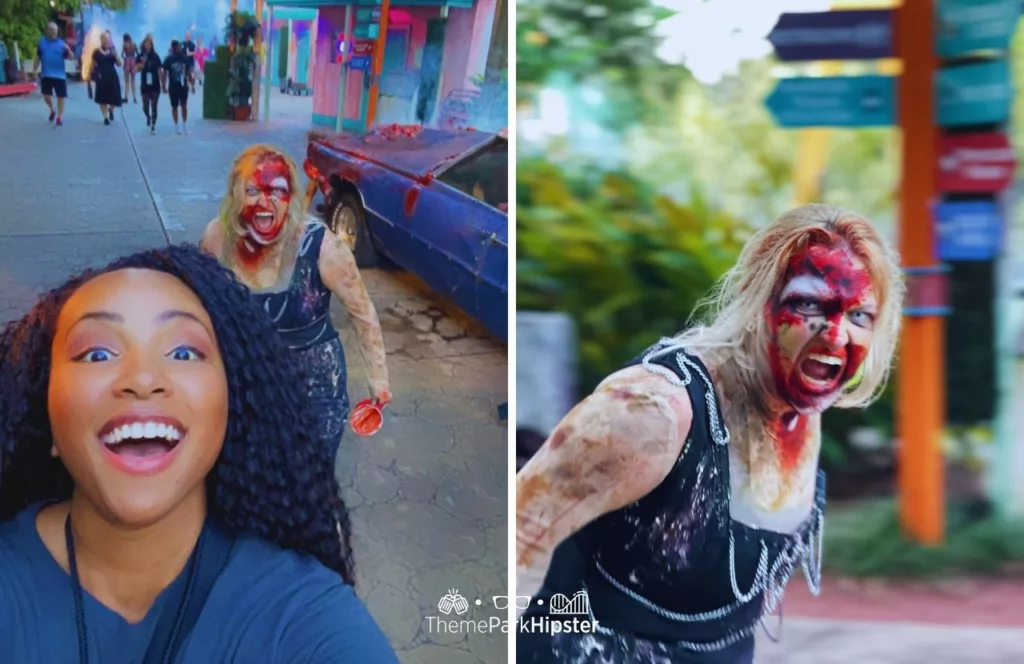 However, going as a group is sooo much fun and increases the excitement of the night!
How to Go to Busch Gardens Alone (11 Easy Solo Travel Tips for 2022)
3. Should You Bring Your Kid to Howl-O-Scream?
Although you can purchase a No BOO Necklace (final details pending for 2023) to prevent the Busch Gardens monsters from scaring you, there's an official statement from the park that you should look at.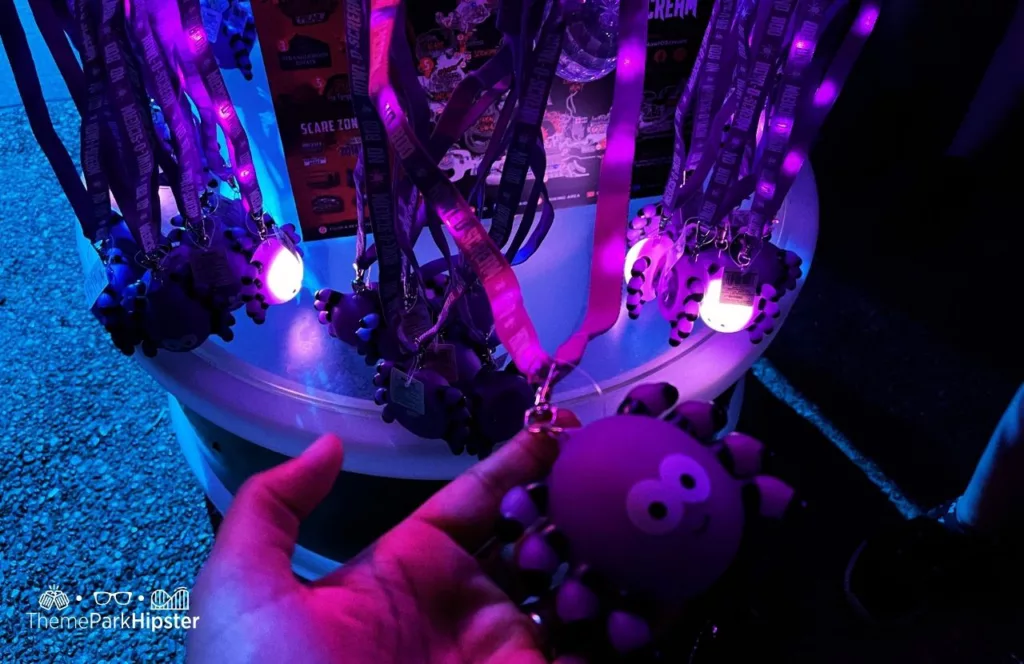 According to Busch Gardens, Howl-O-Scream contains intense adult content such as violence, gore and blood and is not intended for children.
So, basically leave the kiddos at home.
4. Know What to Wear to Busch Gardens Howl-O-Scream
I recommend choosing comfort over style, but I understand if you'd rather be quite stylish.
I'm trying to get better at combining the two.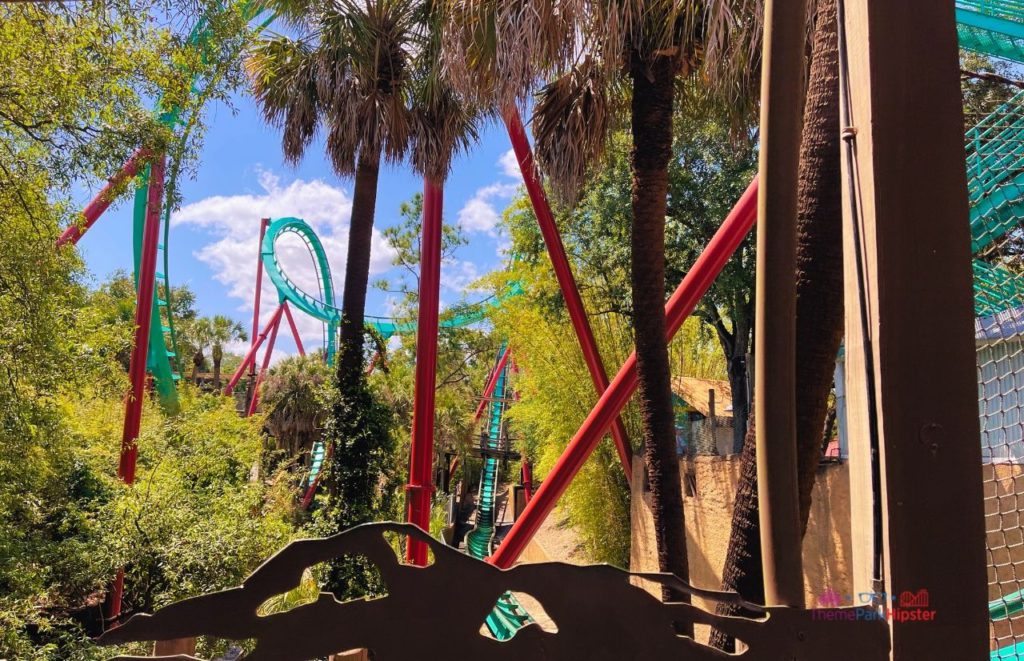 My top recommendation is to wear comfortable sneakers for all of the standing, walking, and running you will be doing…
…. trust me, you will thank me later.
Top 10 BEST Rides at Busch Gardens Tampa You Must-Do (2023)
5. Have a Game Plan and Itinerary for Howl-O-Scream
Get a park map and route your path around Busch Gardens in advance.
Ride the permanent attractions on another visit or wait until after you have finished all of the haunted mazes.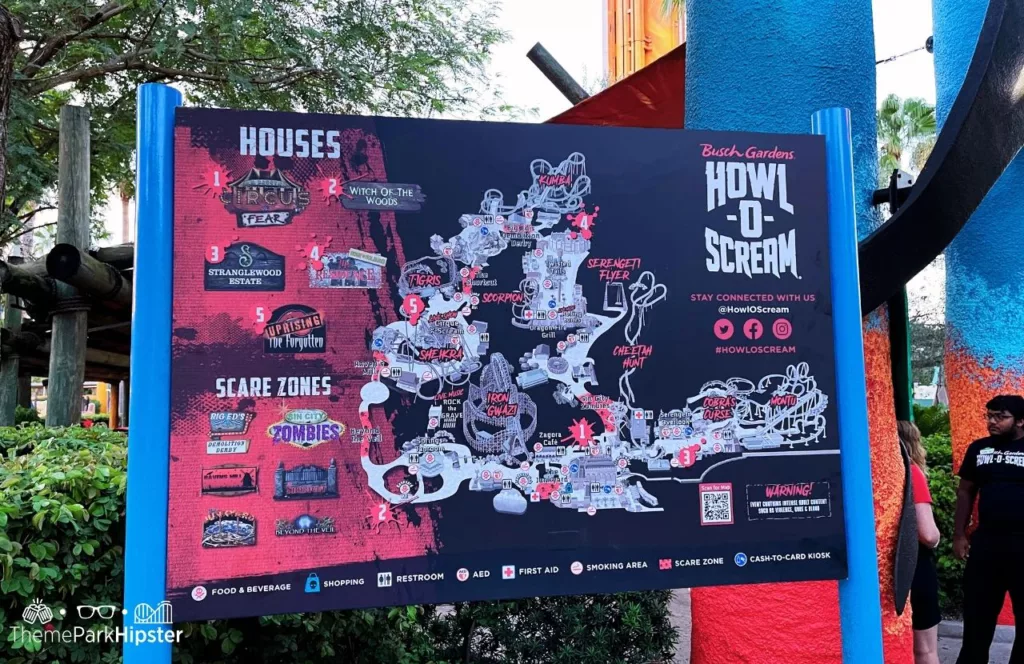 6. Attend Howl-O-Scream on Off Peak Nights
Visit Busch Gardens Howl-O-Scream on Sundays or Thursdays to take advantage of the smaller crowd. Avoid Saturdays and holidays.
These are the worst days to go because you will not be able to enjoy all the houses. You will also have to fight through an extremely crowded night.
When is the best time to visit Howl-O-Scream?
The best time to attend Howl-O-Scream is during the first few opening weeks of the event.
2021 Busch Gardens Howl-O-Scream Tickets: Everything You MUST Know (Travel Podcast)
7. Purchase Busch Gardens Howl-O-Scream Tickets in Advance
It's best to buy your tickets ahead of time. This prevents waiting in a line once you arrive at Howl-O-Scream.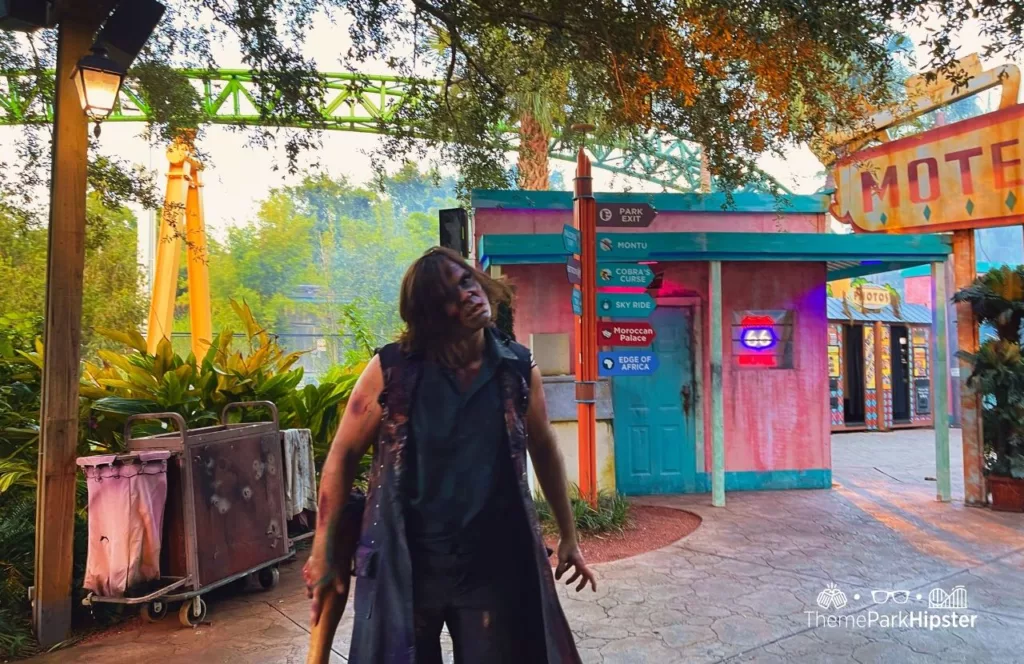 The line to buy tickets can exceed the usual queue that's operational during regular theme park hours.
Learn more about getting discounted ticket for Busch Gardens Howl-O-Scream here!
The Unlimited Admission Ticket is a way for you to visit every night of Howl-O-Scream at Busch Gardens Tampa Bay starts at $104.99 for unlimited visits (price subject to change).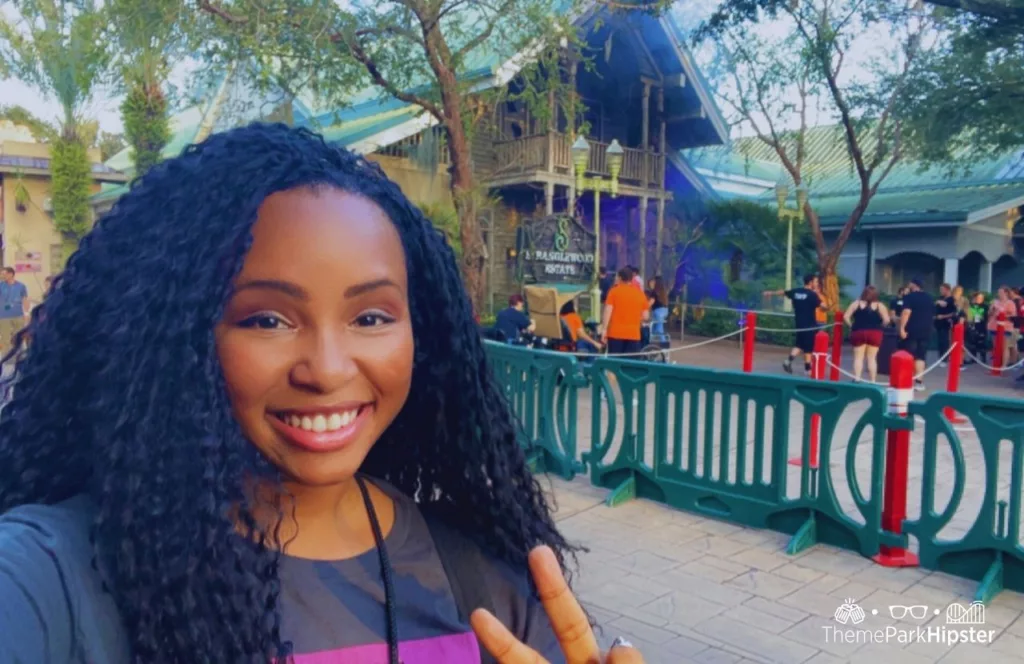 You can also get the Two Park Unlimited Ticket to both Busch Gardens Tampa Howl-O-Scream and SeaWorld Orlando Howl-O-Scream from $178.99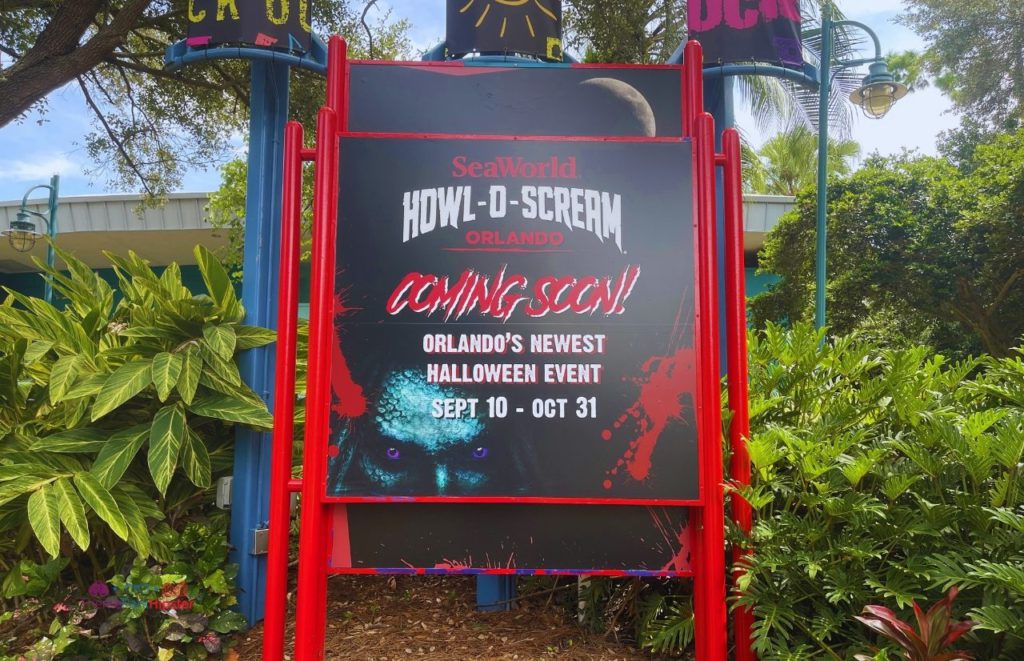 I recommend buying your ticket from a trustworthy website such as Groupon or directly from Busch Gardens' website.
Hipster Power Tip: If you're and Annual Pass PLATINUM MEMBERS , then you can GET FREE ADMISSION ON OPENING WEEKEND of Howl-O-Scream. That's such a great perk!
8. Buy Front Line Fear Pass
Howl-O-Scream is an extremely popular Halloween event in Florida. In order for you to enjoy your evening, you may want to splurge on a on a Front Line Fear Pass.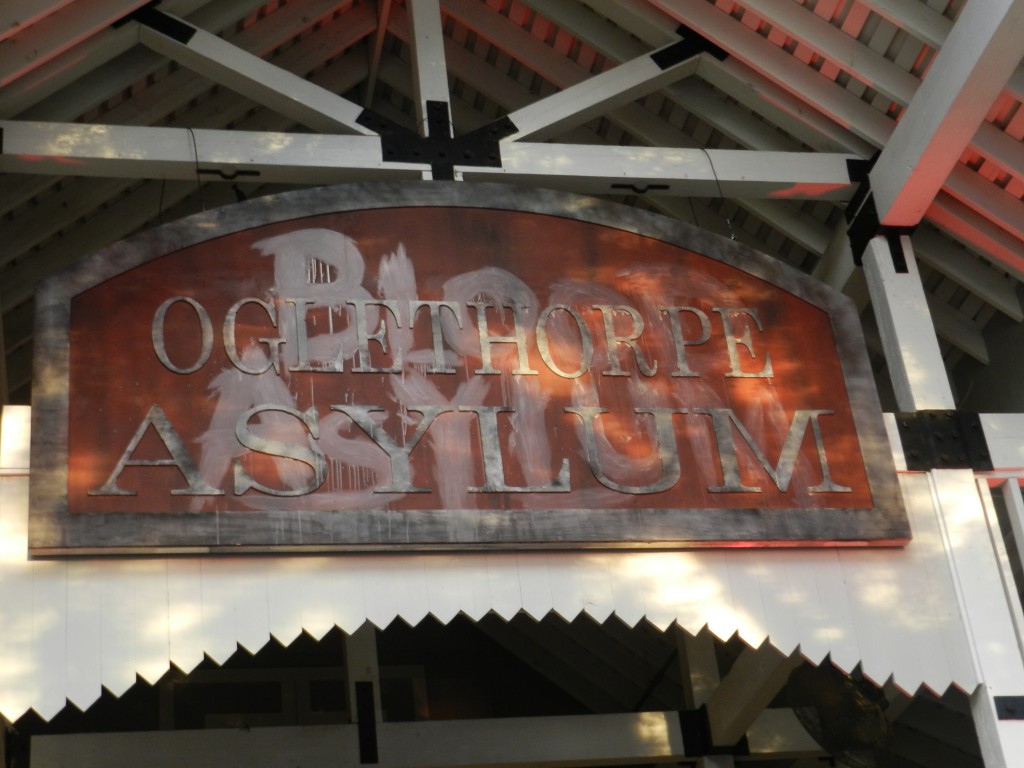 This special add-on gives you front-of-the-line access to haunted houses of your choice and special discounts at gift shops throughout the night.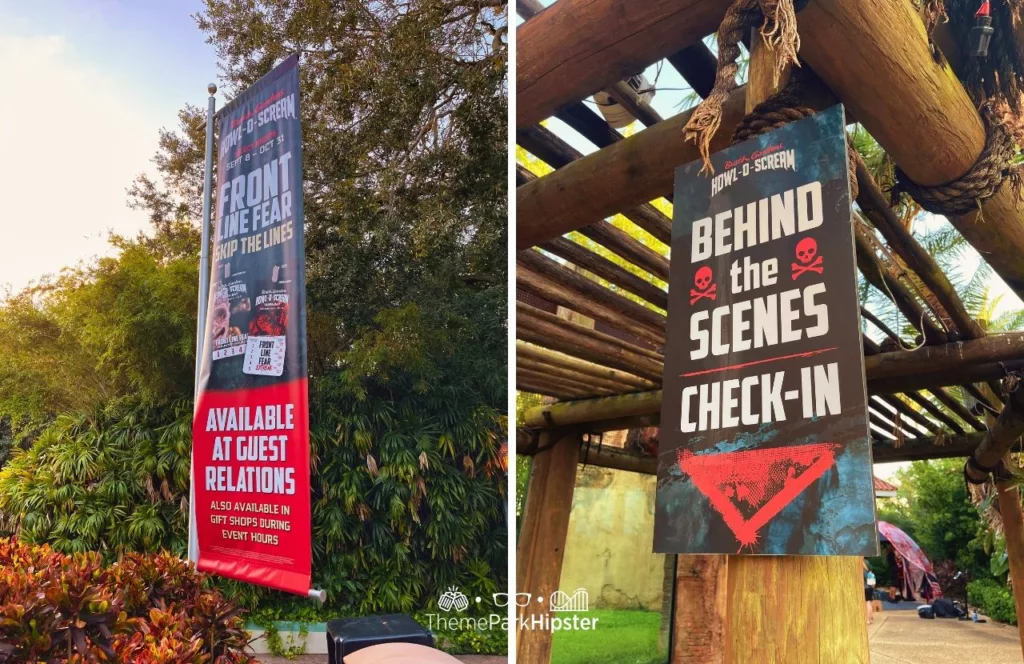 Front Line Fear Howl-O-Scream 2023
This upgrade allows you to get front-of-the-line access to 5 haunted houses of your choice.
Single-use front-of-the-line access to five houses
Prices do change daily
Front of the Line Fear Pass starts at $69
Front Line Fear Extreme Howl-O-Scream
This upgrade allows you to enjoy front-of-the-line access at 5 haunted houses and 9 major thrill rides of your choice.
One-time front-of-the-line access to Serengeti Flyer , Falcon's Fury, Cheetah Hunt, SheiKra, Montu, Kumba , Cobra's Curse, Iron Gwazi , and Tigris.
Prices change daily
Front Line Fear Extreme Pass starts at $79
This will help you conquer each haunted house at Howl-O-Scream.
If you want to avoid spending extra money on the Front Line Fear Pass, then it's best to get to Howl-O-Scream early. The wait times are shorter at the beginning of the event and also towards the end of the event.
9. Buy a Unique Experience
If being in a larger group with V.I.P perks appeals to you, then I recommend getting the Ultimate V.I.P. Tour.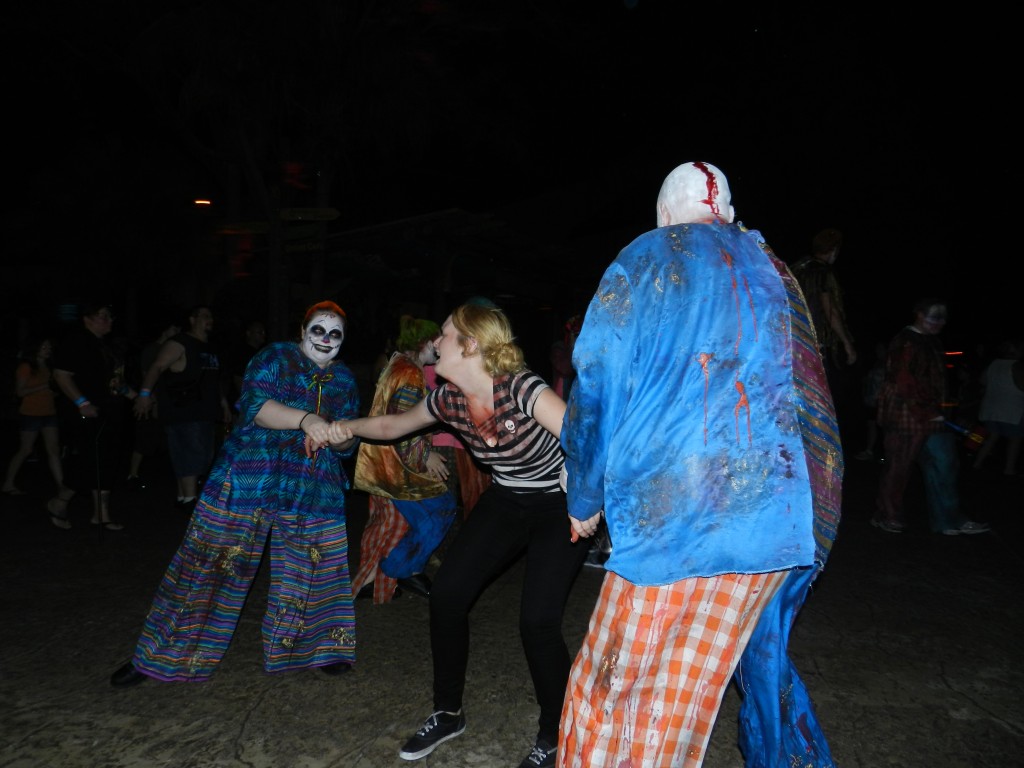 You'll get a guided tour through Howl-O-Scream Tampa. Each tour includes:
Admission to Howl-O-Scream and private tour
Unlimited front-of-the line access to haunted houses & thrill rides
A private lounge as well as select bars offering complimentary beverages such as beer, water, and soda
Complimentary dinner at Dragon Fire Grill
Free preferred parking (subject to availability)
Prices start at $249 per person (minimum of two people)
Which is Better, Halloween Horror Nights or Howl-O-Scream?
10. Purchase a Unique Activity at Howl-O-Scream
Do a behind-the-scenes tour at Busch Gardens.
This tour is one of my favorites as it allows you to tour a haunted house during the day to see what it takes to put this event.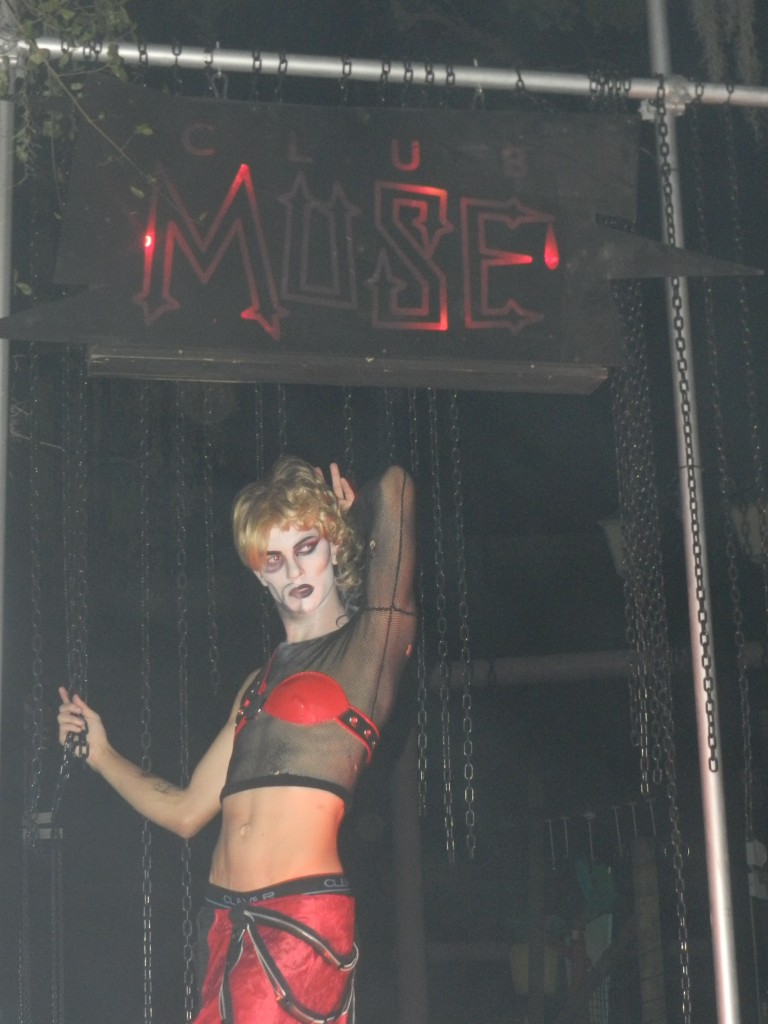 Plus, you'll get all the little details that you can't see during the night. Mainly because you're too occupied with screaming and running.
On this Howl-O-Scream tour you'll:
Learn what goes into the scares on this behind-the-scenes tour
See one of the iconic houses in a new light , with a unique photo opportunity
Includes a 1-time/1 house priority access to one of our houses at night during the event
Daytime park admission is REQUIRED
Cost is $29.99
5 Fun Things to Do in Tampa with CityPASS
11. Stay Hydrated
Howl-O-Screams requires A LOT of walking and sweating! Something Floridians are used to, but not a common thing for out-of-towners.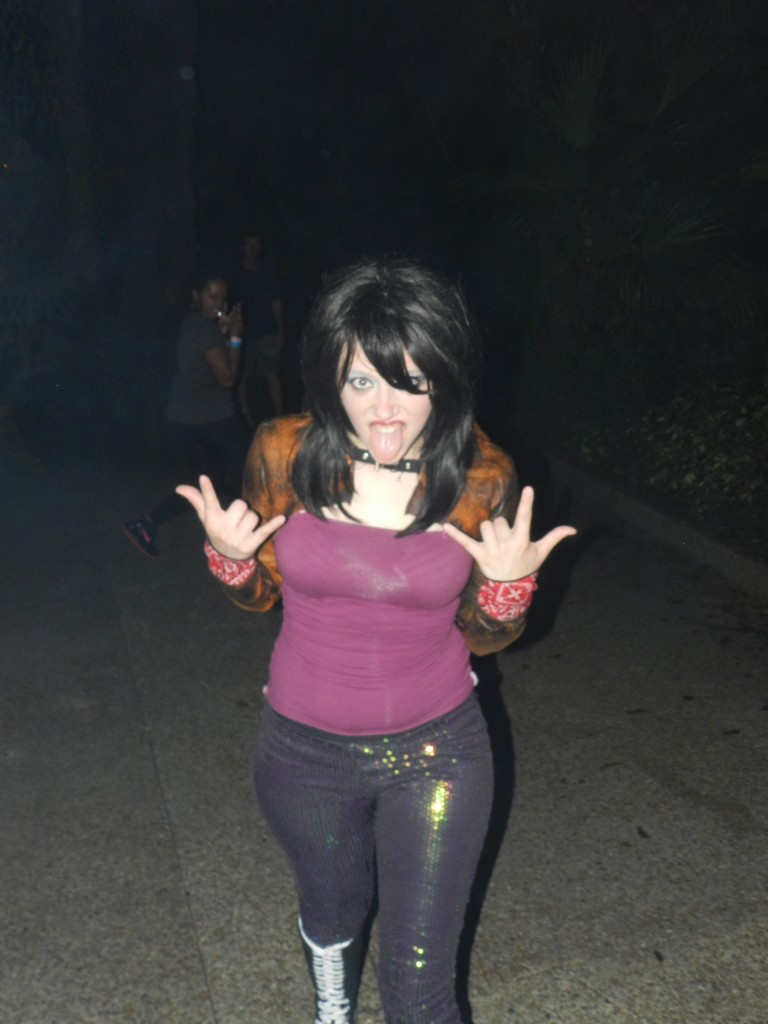 Plan to drink a few ounces of water every hour while at Howl-O-Scream.
12. Monitor the Weather
The weather in Florida from September to early November can range from extremely hot and humid to rainy and sometimes (very rare) cool October days.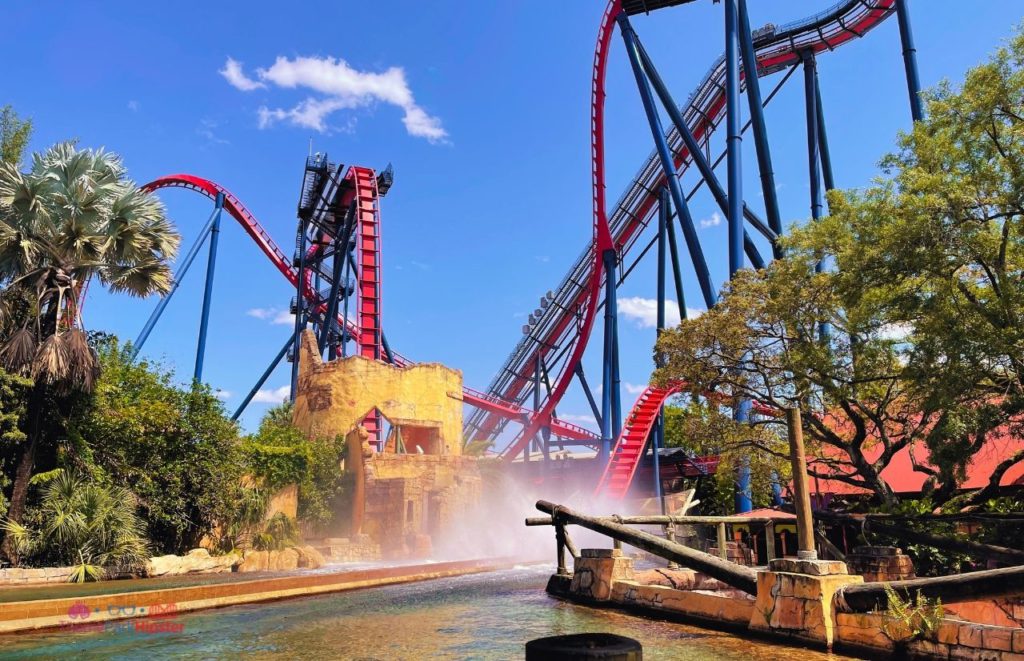 Always check the weather to know what to expect. The weather will make or break your trip, especially if it's scorching or if there's a rainstorm.
13. Watch Vlogs
View vlogs (YouTube videos) such as Zombie Chris to help get you excited for Busch Gardens Howl-O-Scream in Tampa Bay.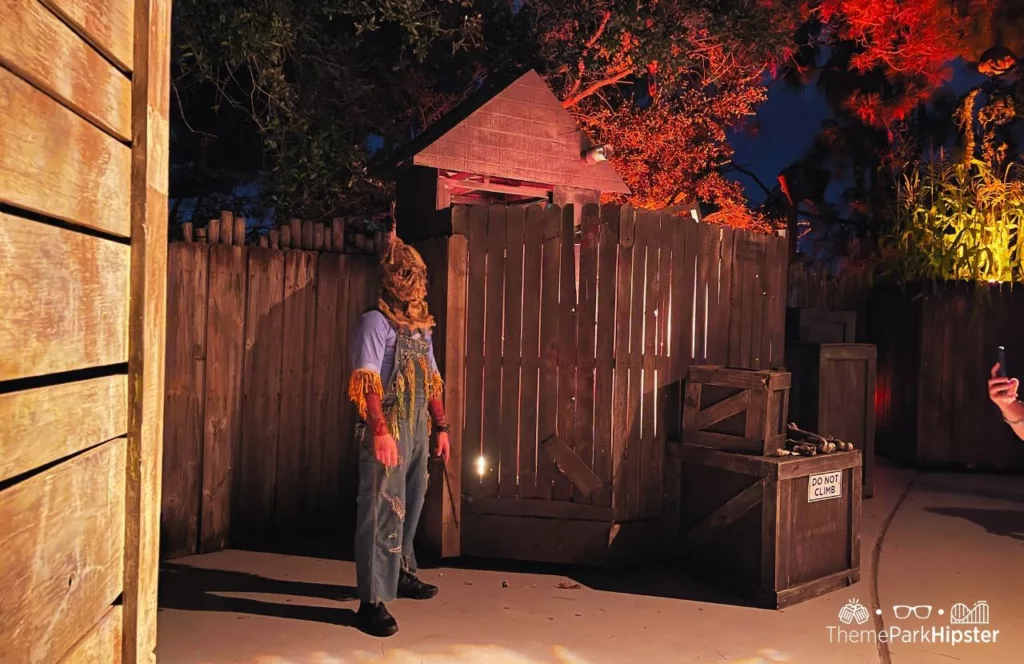 Personal vlogs will show you some of the things to expect and will let you know the intensity of the event.
The vlogs also show different ways people enjoy the spectacular annual event.
My Final Thoughts on Busch Gardens Howl-O-Scream
Remember to just have fun!
You're really going to have a great time, so try not to stress too much and enjoy the chilling frights of Busch Gardens' Howl-O-Scream!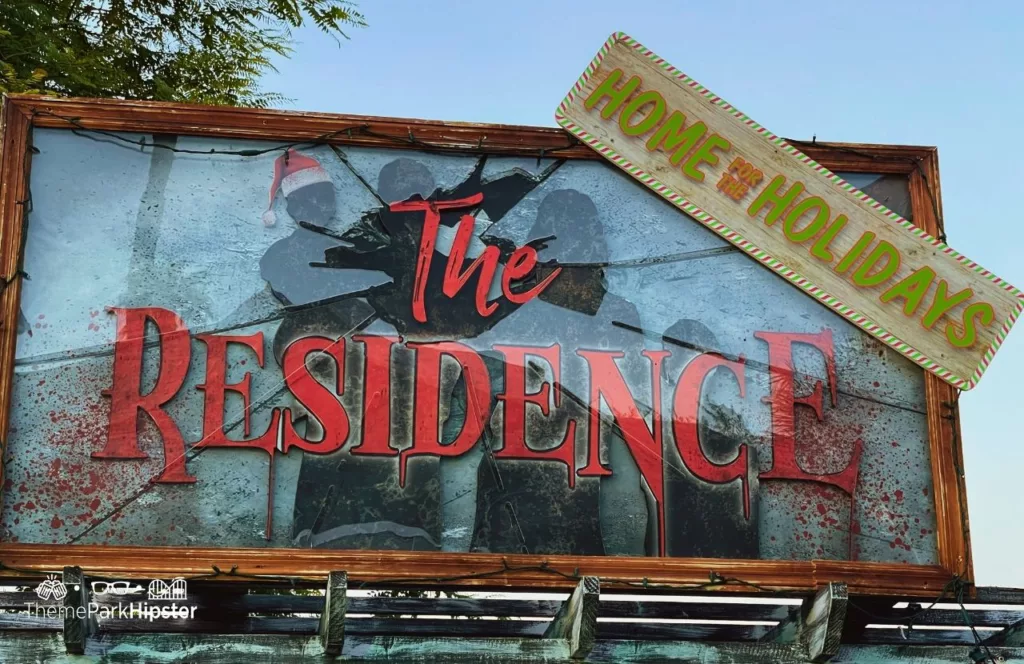 I hope this survival guide helped you prepare for this year's event. Remember that it is one of ThemeParkHipster's favorite fall Florida event .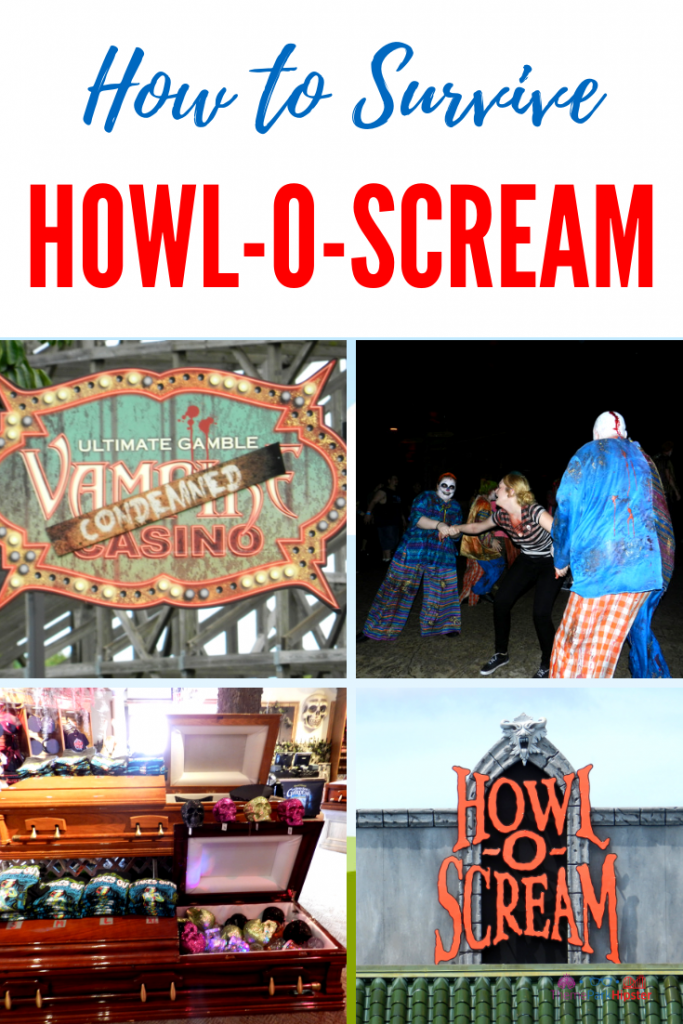 Let me know what your favorite Howl-O-Scream maze is of all time in the comments section below.
If you enjoyed this article, then you'll love these:
What to Pack for Howl-O-Scream?
17 Busch Gardens Rides and Attractions You Must Do!
Halloween Horror Nights Survival Guide for Beginners
Complete Guide to Busch Gardens Tampa
Howl-O-Scream Tickets and Tip for Beginners (Podcast)
Until next time, Happy Park Hopping Hipsters!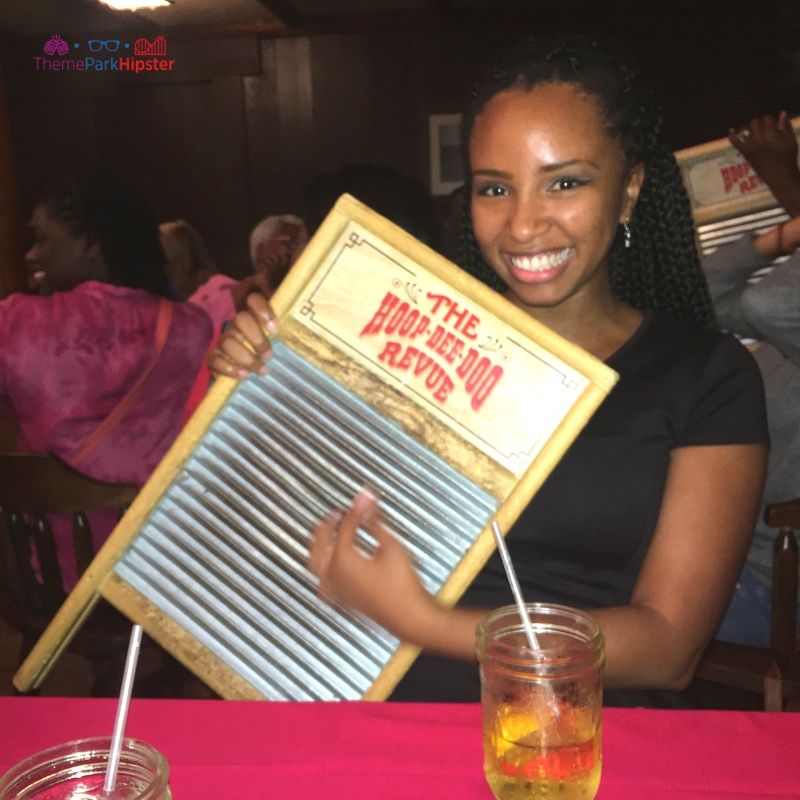 About the Author
My name is Nikky. I'm a wife, a mother, a pharmacist turned theme park blogger, USA Today 10Best Contributor , and a writer who loves ALL things amusement park related!
Traveling alone to the parks has changed my life and I want to show how you can create your own solo theme park memories.
Connect with me on Instagram!
(Original Article Date: Fall 2012/Updated September 5, 2023)
Share this article!
Leave a Comment Cancel reply
Skyscrapers
Apartments for Sale
Apartments for Rent
Houses for Sale
Houses for Rent
Luxury Real Estate
Mansions in Russia
Palaces in Russia
Watch Video
Residence permit in Russia

With us, your property deal in Russia will be secure!
Real Estate in Moscow
We are an international real estate company situated in Moscow City , and our mission is to help expats find and purchase real estate for sale in Russia. You can use our database to search for all kinds of real estate listings, including rental apartments with excellent views located at the very heart of the capital, penthouses in Moscow's celebrated residential complexes, suburban mansions and gated community residences.
We provide a very wide choice of residential properties in those parts of the capital which are known for the greatest prestige; most notably, in the Patriarch's Ponds area and the Arbat, Ostozhenka and Zamoskvorechye Districts. And if you are interested in palaces , mansions and cottages , we will find for you a selection of property for sale in the most high-status and historically prestigious communities and settlements of Moscow Oblast , particularly those concentrated around the Rublyovo-Uspenskoye and Novorizhskoye shosse. Just send us a request with your requirements!
Full Range of Services for Expats
You can come to us with whatever you need - we will even find a school for your children!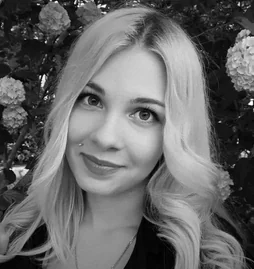 We offer advice on areas that are safe to live in and recommend the best banks for making international transactions. Our lawyers conduct thorough assessments of all relevant property documentation to safeguard you against seller fraud.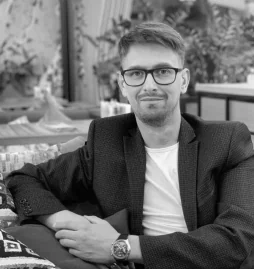 We provide visa assistance. We will help you with your migration registration and with obtaining a residence permit in Russia. We are always ready to resolve any problems you might have with obtaining a citizenship.
We provide help with resolving any issues related to the maintenance of your home. We will assist you in hiring domestic help and a nanny for your child. We will find a private British, American or French school for your children.
Properties for Sale in Russia
The listing shows examples of real estate prices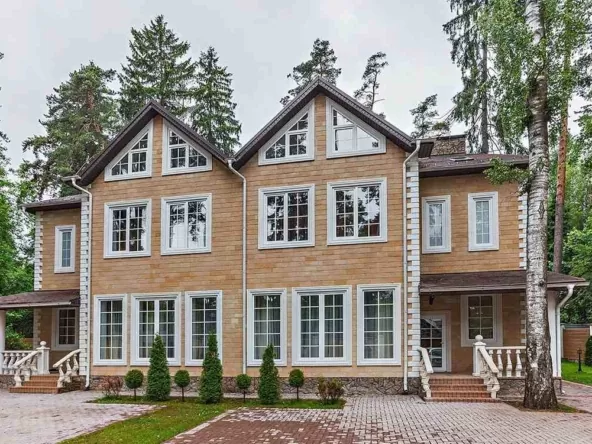 Luxury house 8290 sqft in Vnukovskoye settlement
Houses for Rent, Houses for Sale, Luxury Real Estate, Mansions In Russia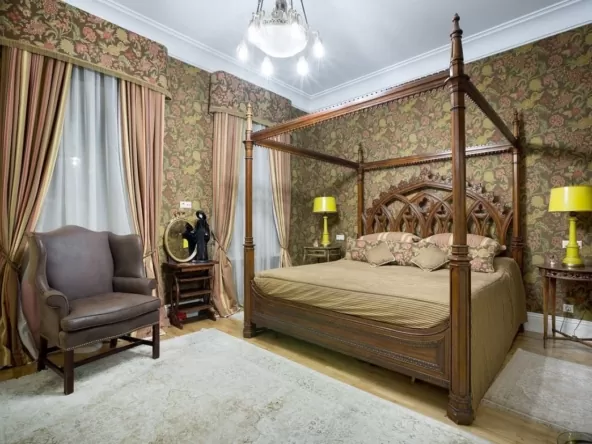 4-room apartment 1475 sqft in the city center
Apartments for Rent, Apartments for Sale, Luxury Real Estate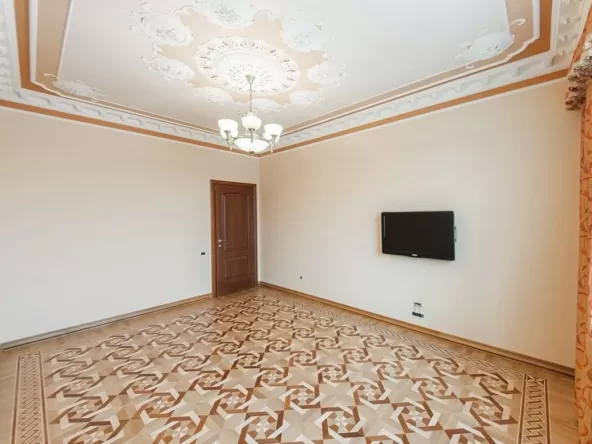 4-room apartment in the residential complex Sozvezdie
Apartments for Rent, Apartments for Sale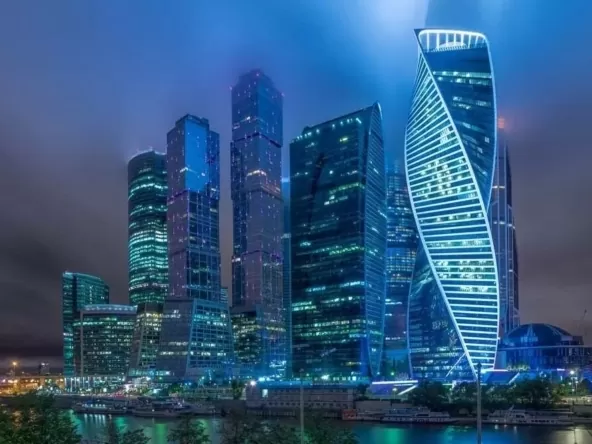 Moscow City apartment on the 50th floor
Apartments for Rent, Apartments for Sale, Luxury Real Estate, Moscow City apartments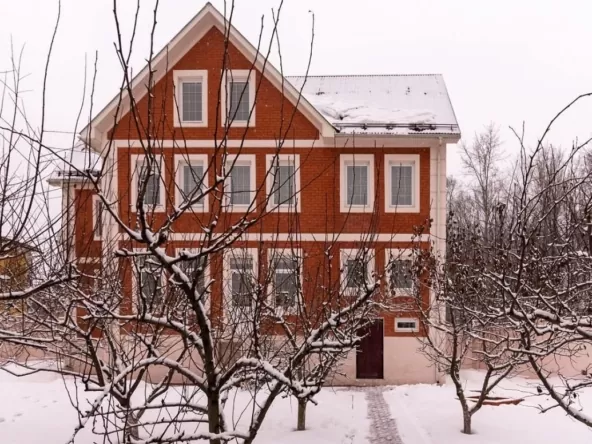 8-room brick house near Moscow
Houses for Rent, Houses for Sale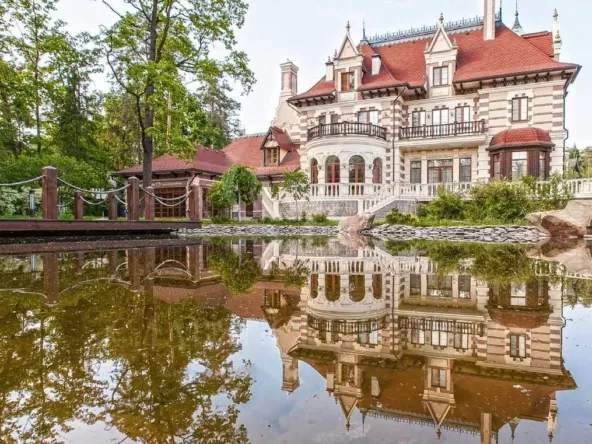 Deauville Castle 10 km from Moscow
13400 Sq Ft
Houses for Rent, Houses for Sale, Luxury Real Estate, Palaces In Russia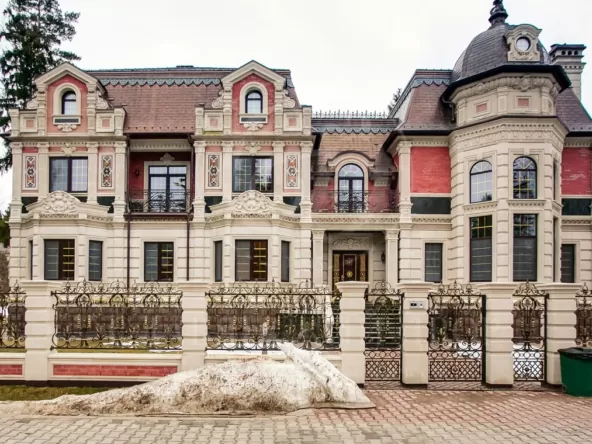 Mansion 785 sqm in the most expensive place in the Moscow Oblast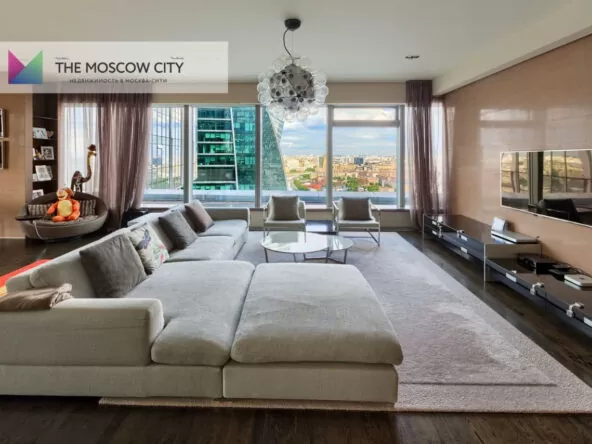 3-room apartment 187 sqm on the 33rd floor
Apartments for Rent, Moscow City apartments
$5,100/Monthly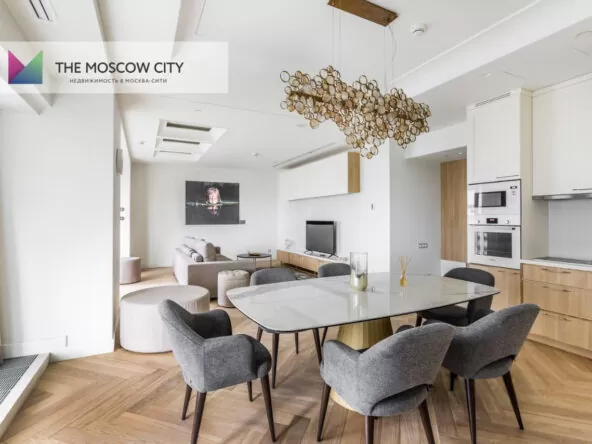 2-room apartment 102 sqm on the 45th floor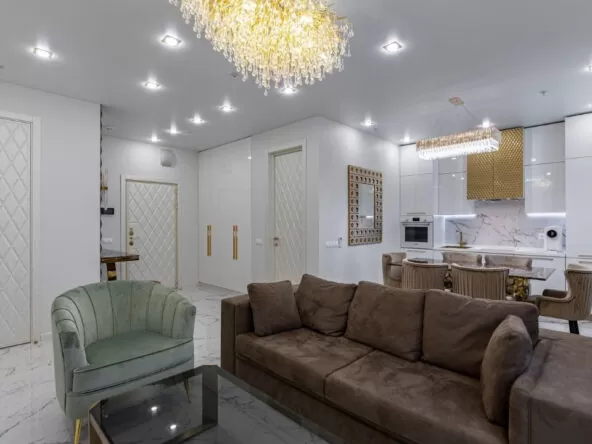 2-room apartment 60 sqm in Dokuchaev lane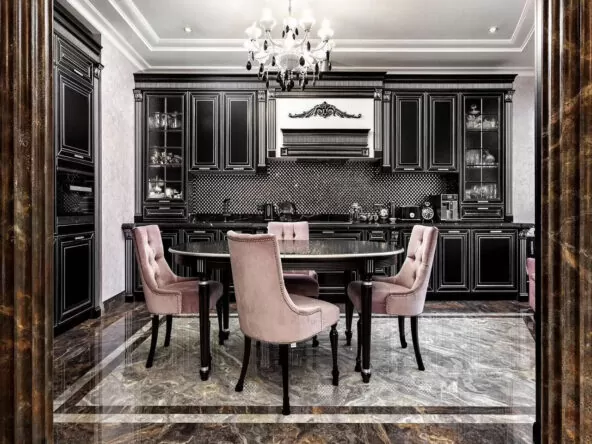 5-room apartment 203 sqm on Minskaya street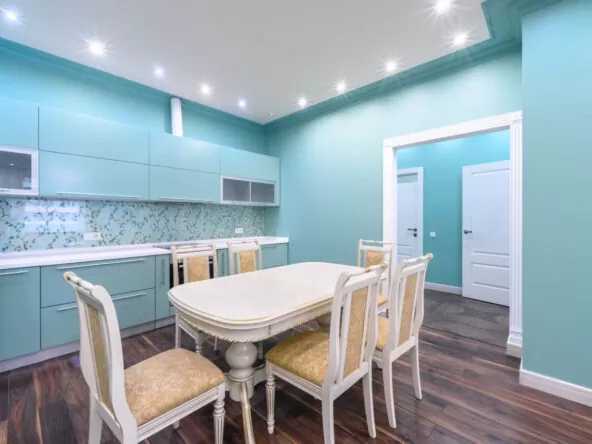 3-room apartment 110 sqm in the north of Moscow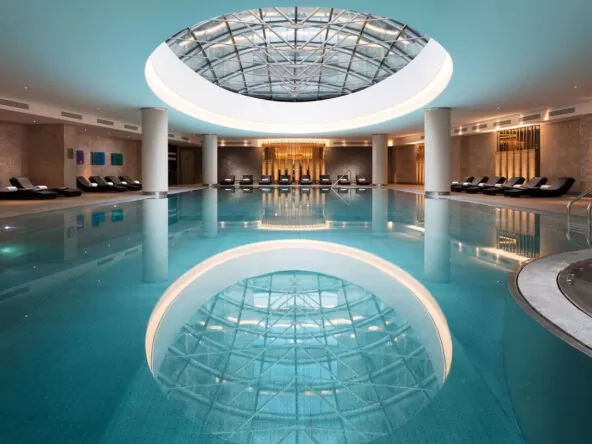 3-room apartment with Hyatt service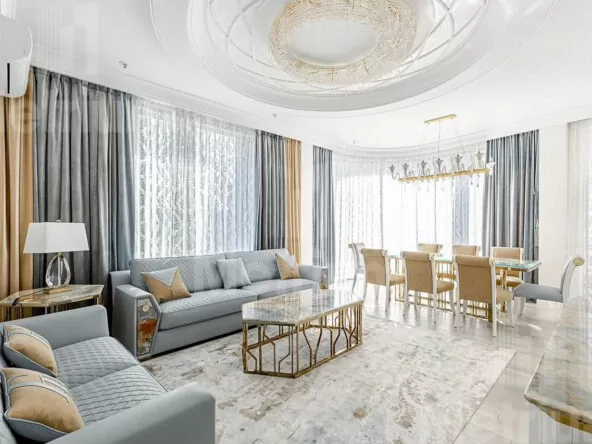 5-room apartment on Leninsky prospect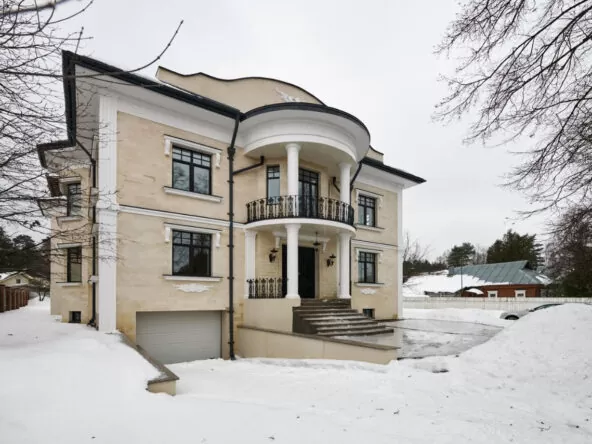 3-storey country house 960 sqm on Rublevka
10333 Sq Ft
$6,700/Monthly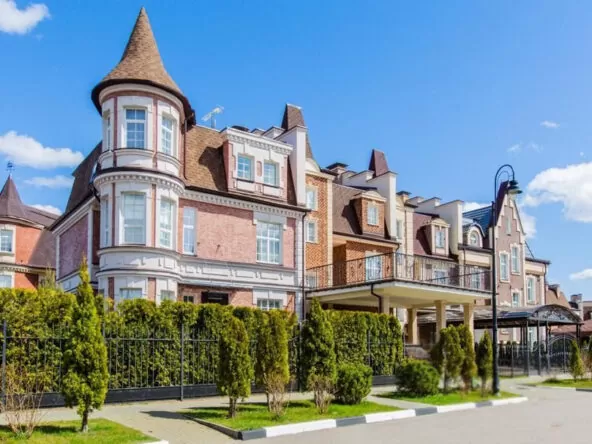 3-storey house 360 sqm with 4 bedrooms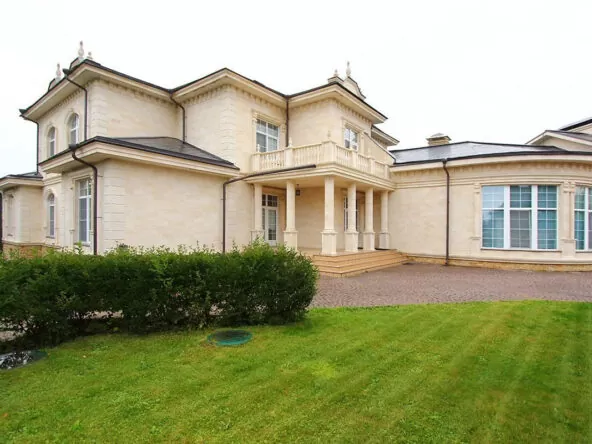 Country house 1234 sqm on Rublevskoe highway
13282 Sq Ft
Houses for Rent, Luxury Real Estate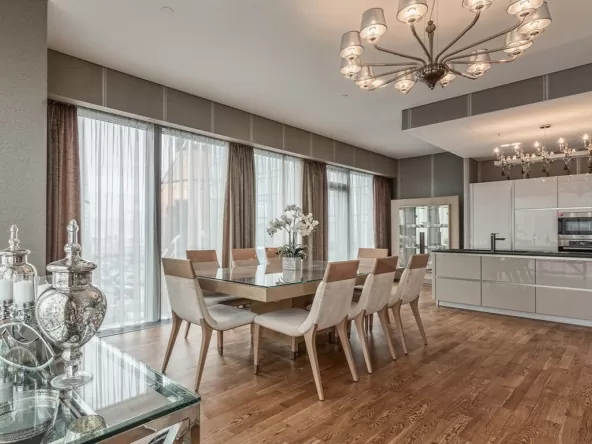 Apartment 193 sqm on the 52nd floor of Moscow City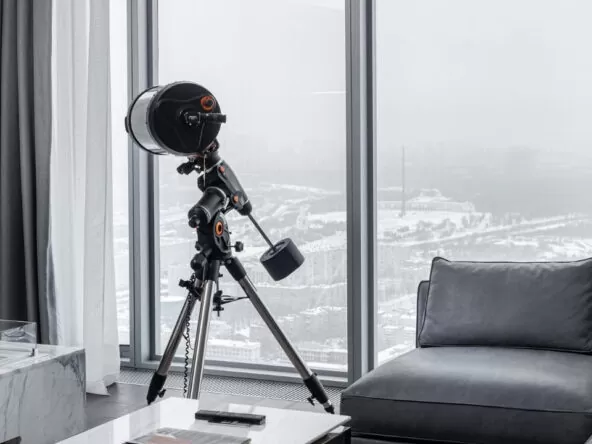 Apartment on the 63rd floor in the OKO tower
Apartments for Rent, Apartments for Sale, Moscow City apartments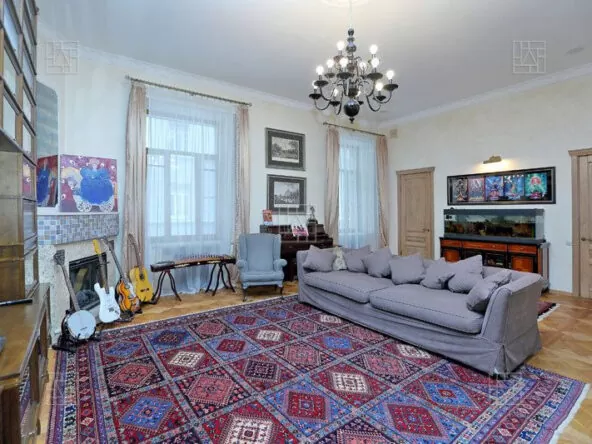 3-room apartment 158 sqm near the Kremlin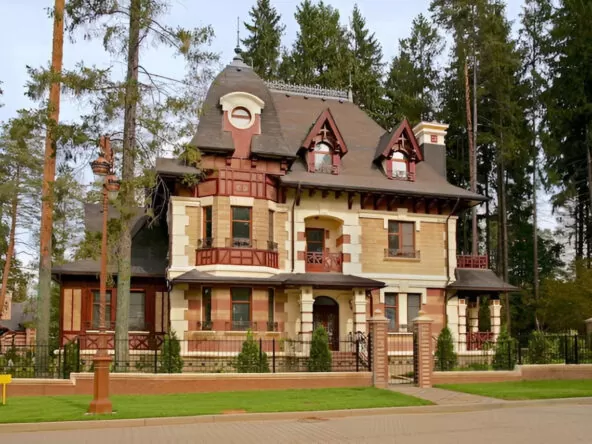 House 380 sqm 12 km from Moscow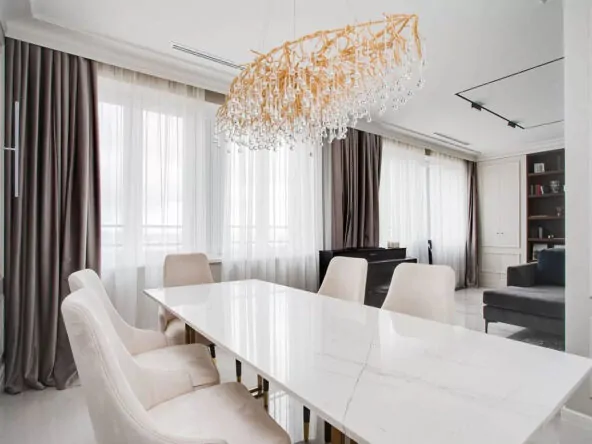 Penthouse 140 sqm on the 46th floor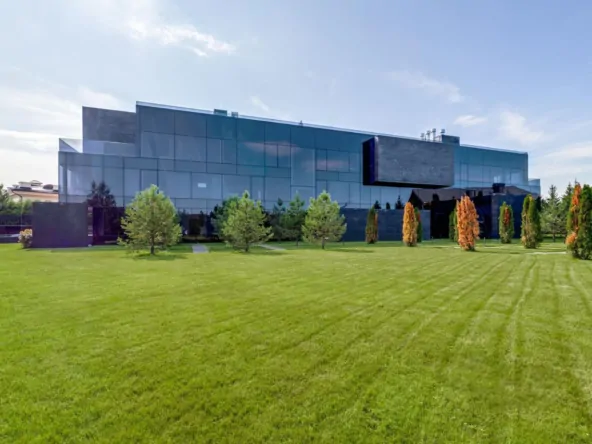 Modern house 2000 sqm on Rublevsky highway
21530 Sq Ft
Houses for Sale, Luxury Real Estate, Mansions In Russia, Palaces In Russia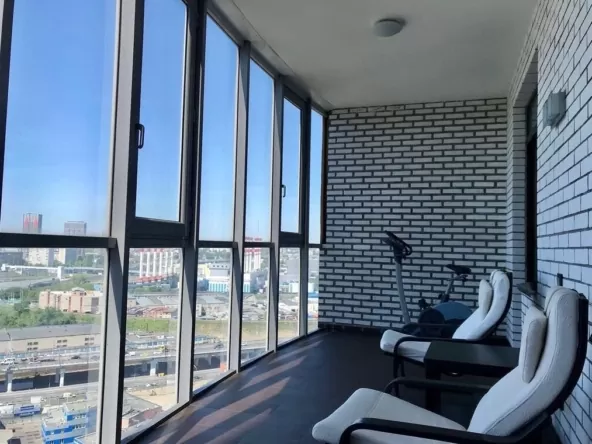 2-room apartment near Moscow City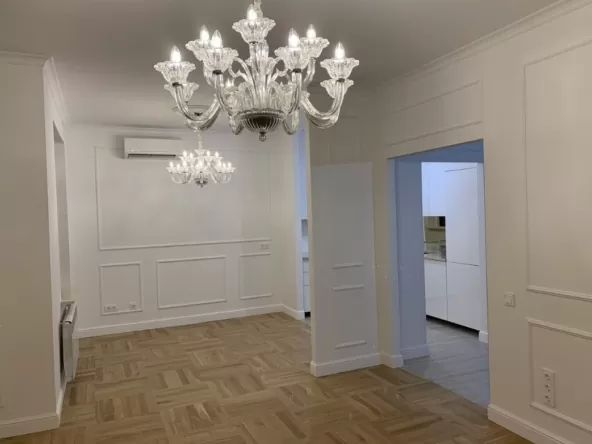 2-room apartment on Filevskaya street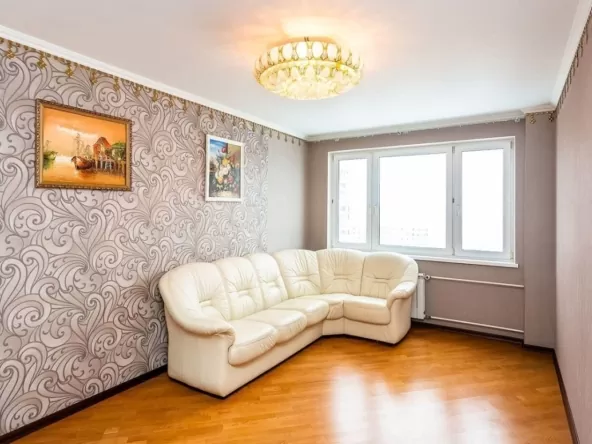 2-Room Furnished Apartment On Vasil'tsovskiy Stan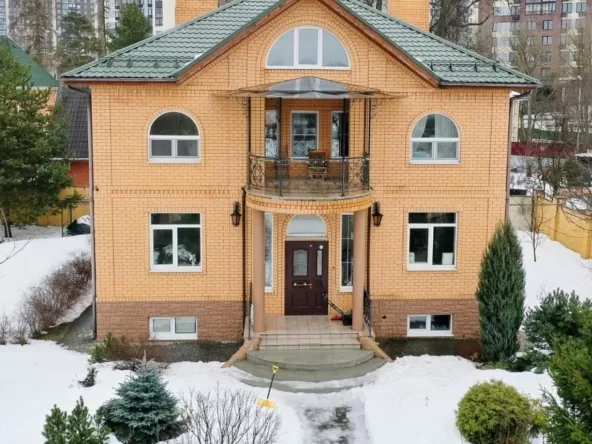 4-storey brick dacha near Moscow
Houses for Rent, Houses for Sale, Mansions In Russia
$2,500/Monthly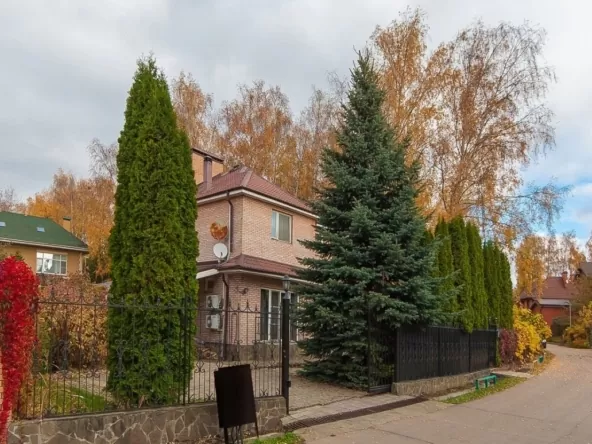 3-storey house in a cottage village near Moscow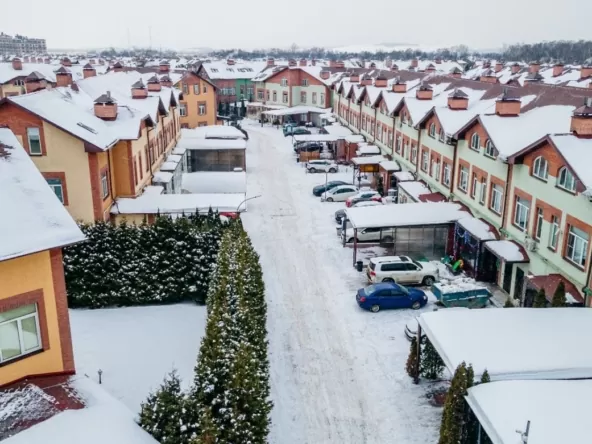 Elite townhouse 2530 sqf near Moscow
Houses for Rent, Houses for Sale, Luxury Real Estate
$2,900/Monthly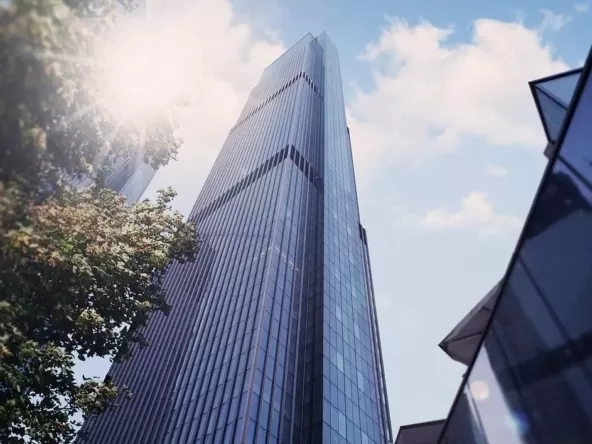 2-room apartment 655 sqf in Moscow City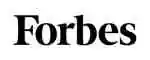 Compare listings
Reset Password
Please enter your username or email address. You will receive a link to create a new password via email.
Send a Request
Bahasa Indonesia
Slovenščina
Science & Tech
Russian Kitchen
Moscow's 9 most unusual houses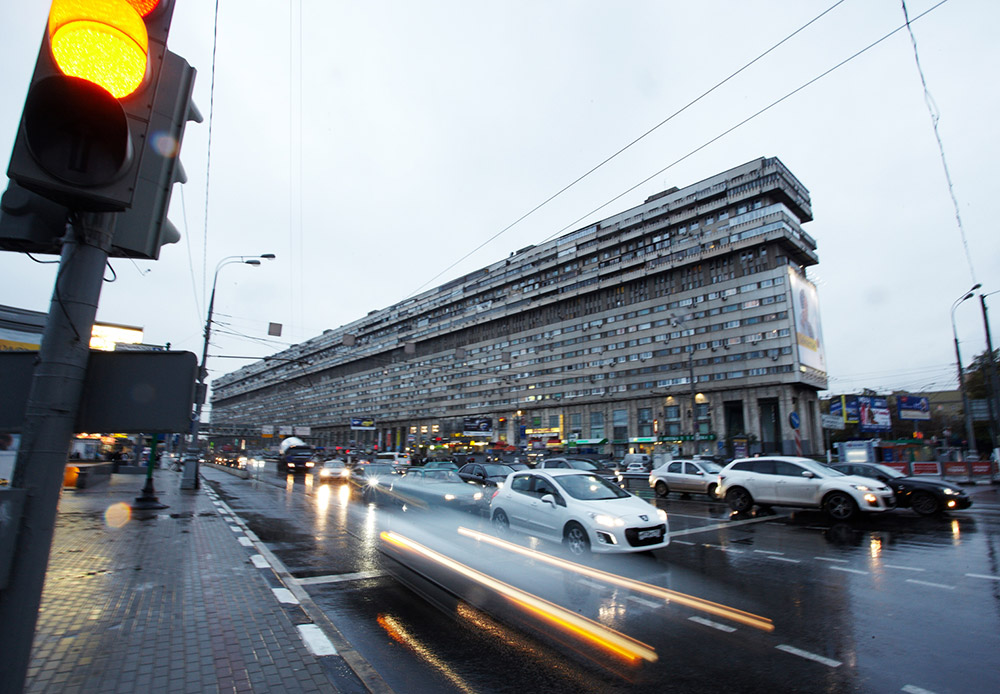 Ship House. 2, Bolshaya Tulskaya Str. // Built in 1981 by the USSR Ministry of Atomic Industry, this is one of the few buildings in Moscow that can withstand a nuclear explosion. The foreman who oversaw its construction spent his entire life building only nuclear reactors, which left its mark on this house. To prevent it from "folding up" in the event of an explosion, there are no 90° angles in this seismically stable house — only 87° or 93°; the thickness of the glass panes is a unique 0.23 inches. It is called the "Ship" because of its huge size (1312 feet long, 164 feet high) and encircling balconies that resemble decks.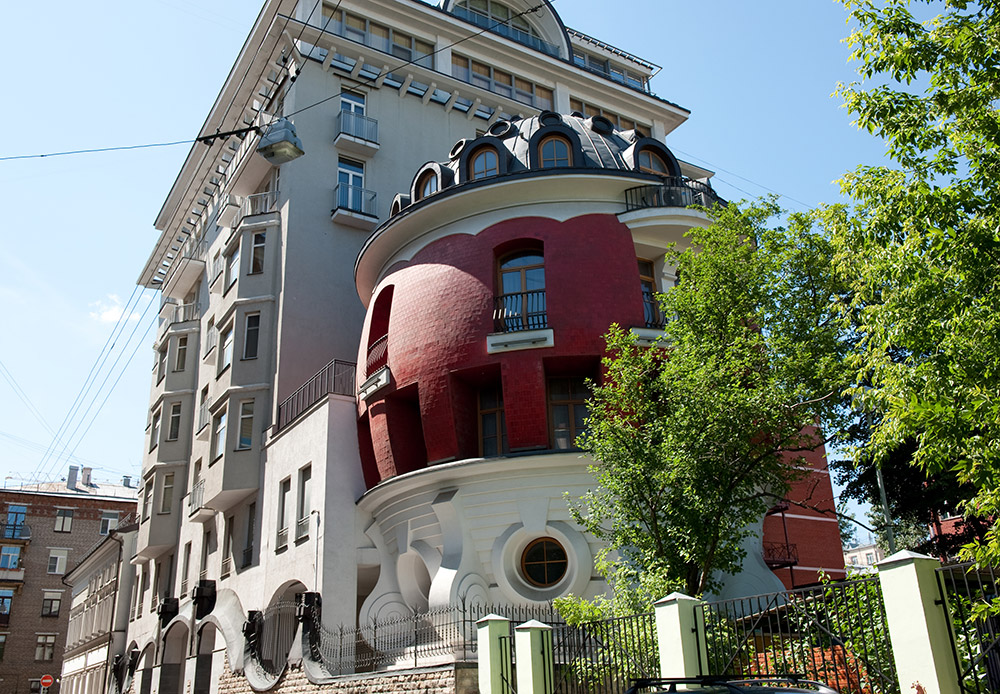 Egg House. 1/11 Mashkova Str. // Moscow has always been famous for its crankiness and sweeping gestures, including architecture. One of the most striking and outrageous examples is the "Egg House". Originally planned to be built in Bethlehem as a maternity ward, it was eventually put up in Moscow. Outwardly, it resembles a giant copy of a Fabergé egg. It is the only such house in the world.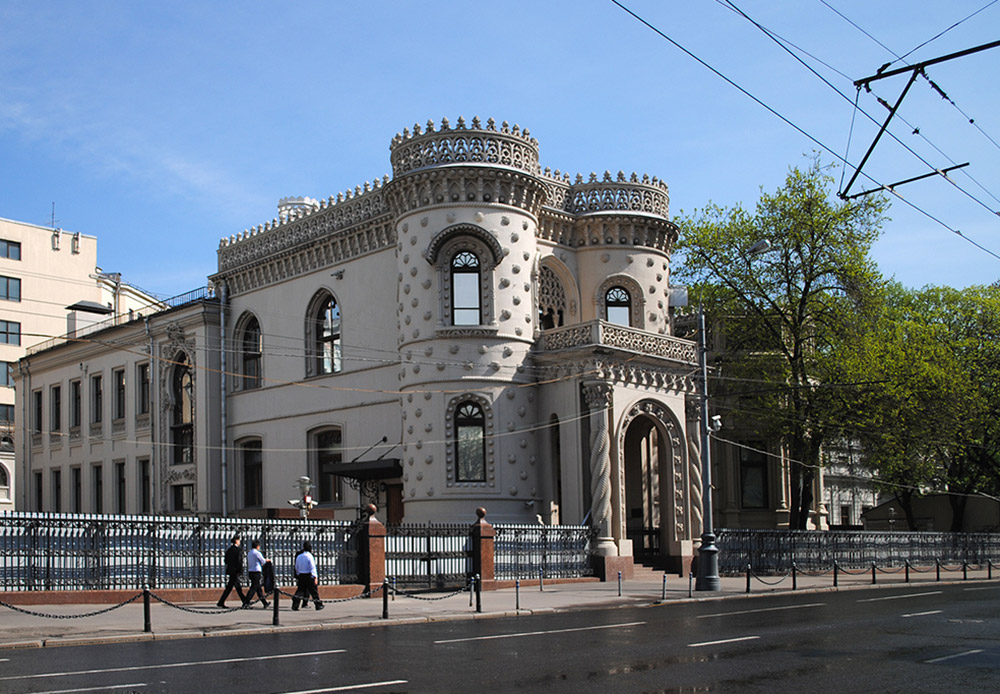 Arseny Morozov Mansion (Reception House of the Russian Government), 16 Vozdvizhenka // This house was built in 1899 by order of young millionaire, dandy, and merchant family heir Arseny Morozov on a plot of land given to him by his mother on his 25th birthday. Even at the construction stage, the house, which was executed in a Moorish style unprecedented for Moscow, became the butt of ridicule and criticism. When it was finished, legend has it that his vexed mother's words were: "Only I used to know that you're a fool, now the whole of Moscow will know!"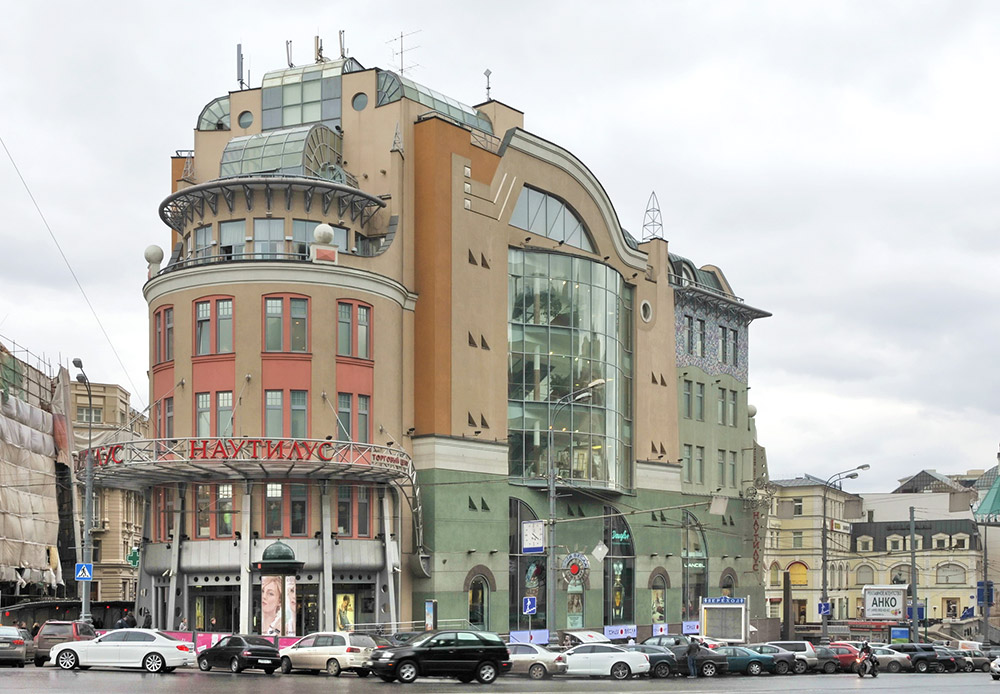 Nautilus Trade Center, 25 Nikolskaya Str. // In the early 2000s, this mall became Moscow's new "Morozov Mansion" — lambasted by everyone for its vulgarity. The pretentious postmodern architecture seems to jut out of an edifice on one of Moscow's oldest streets, but the place once sited the Vladimir Gates of the Kitai-Gorod Wall and the Chapel of St. Panteleimon — buildings that were also rich in gaudy architectural details. Furthermore, the region was always a hotbed of commerce, for which reason a shopping center is quite apropos. Who knows, maybe in future Nautilus — like Morozov's house before it — will become a feature of classic Moscow architecture.
Copper House, 3 Butikovsky Lane. // Built within the "Golden Mile," historically the most expensive area of Moscow, this three-block residential house of 20 apartments was admitted to the Moscow Museum of Architecture's collection of finest buildings in 2003-2004. It is faced with prepatinated copper plates and is one of the most expensive blocks in Moscow.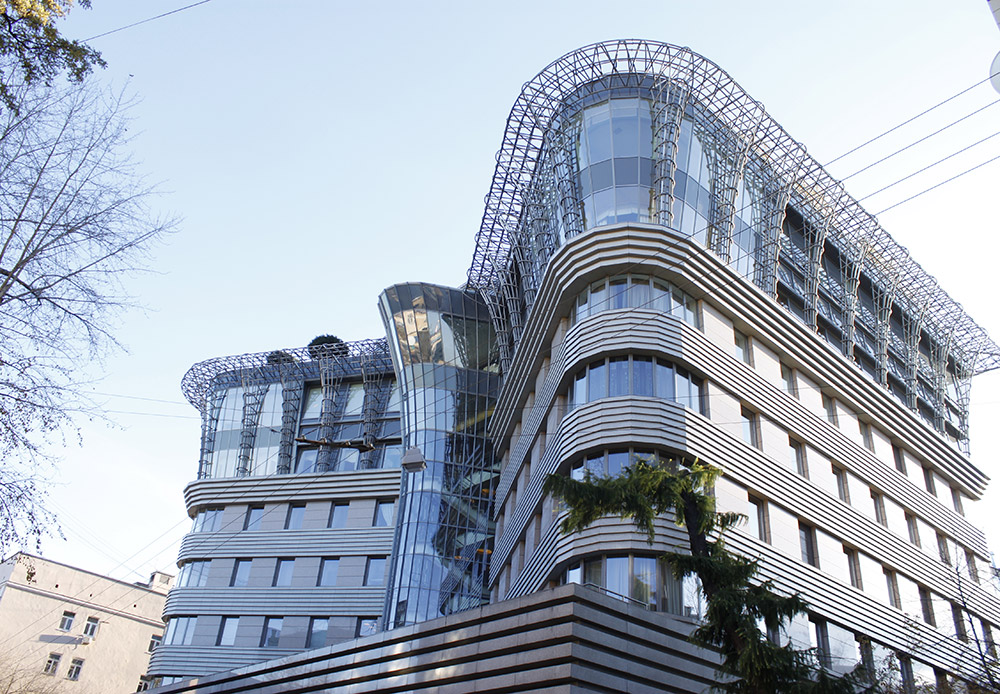 Stolnik House, 5 Maly Levshinskiy Lane. // Stolnik stands among the old lanes of Arbat Street, still home to places where Pushkin once resided. This residential house made of glass and metal literally explodes the architectural environment. However, there is something vaguely classical about it, namely the three-part symmetric layout and "Corinthian column" motif.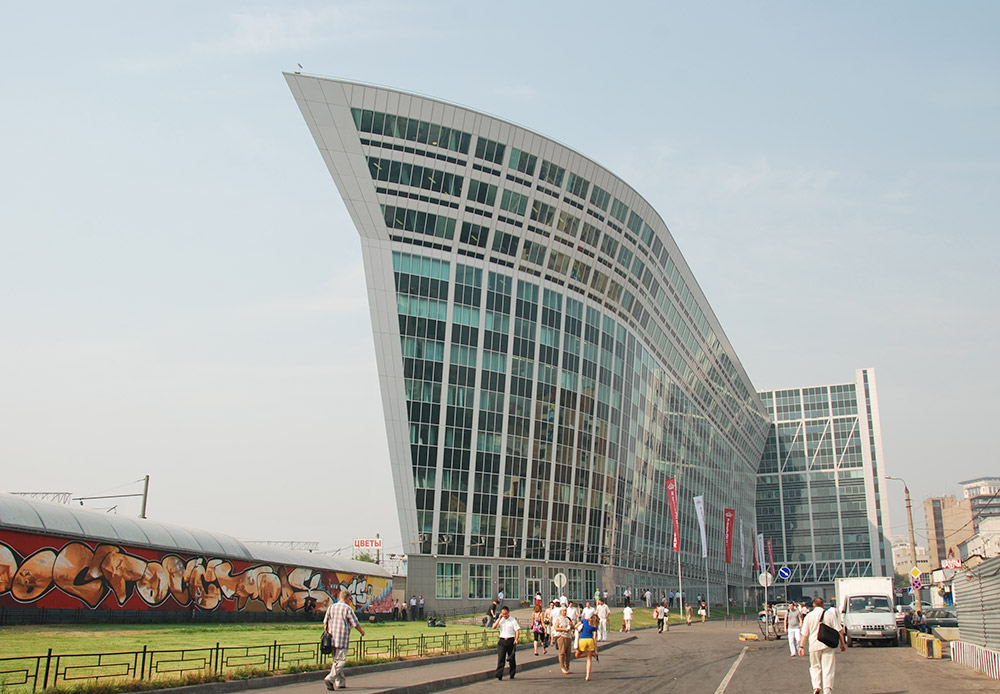 Kitezh Business Center, 3-7 Kievskaya Str. // This business center resembles the Titanic. The unique shape is the result of the complex internal structure — many of the shafts and stairwells are inclined and curved. Such a project would be beyond many architects, but Dmitry Bush has been building stadiums and ice rinks in Russia for many years.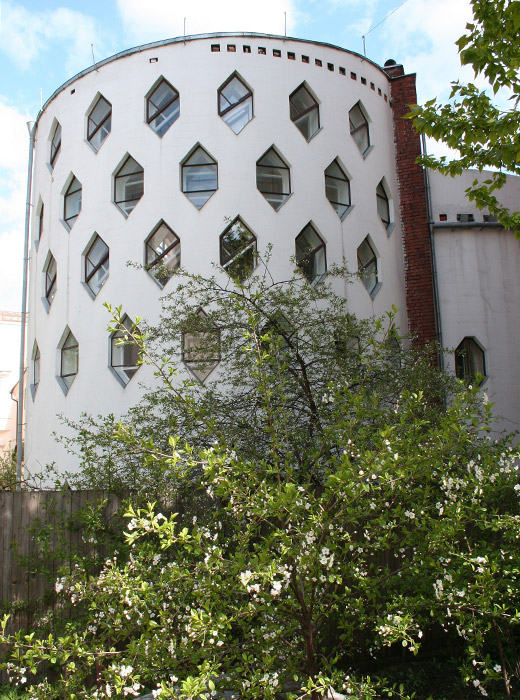 Melnikov House, 10 Krivoarbatsky Lane. // This single-unit house, built by the great Soviet avant-garde architect Konstantin Melnikov for his family, is today an architectural monument of national significance. It is unique for its shape — two intersecting cylinders each truncated by a third of its radius — and its hexagonal window apertures encircling the entire circumference of the building. There are 60 windows in total, while the apertures in the walls number more than 130 — all stuffed with brick and construction debris (not a single wheelbarrow of waste was removed from the site!), but able to be unblocked to create a new window anywhere in the walls. Melnikov placed such windows in all the walls so that his hand never overshadowed a blueprint in his studio. The internal area of the house is very modest — a mere 2691 ft². Melnikov's descendants live here to this day.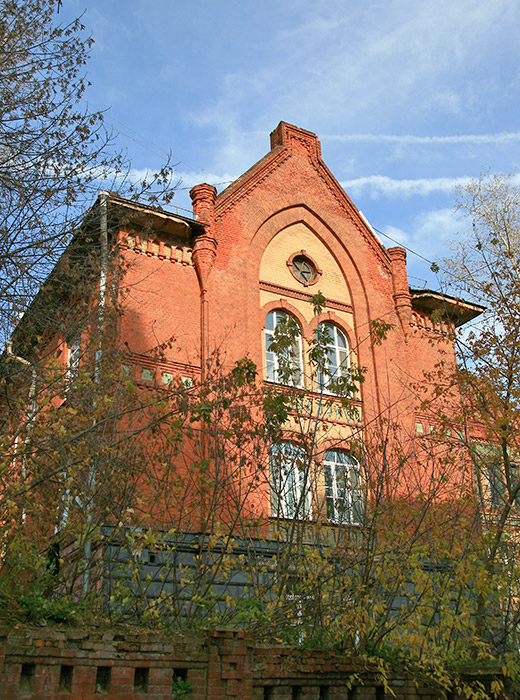 Department for Brain Research of the Neurology Center under the Russian Academy of Sciences, 5-7 Obukha Lane. // Built in 1914 in the era of art nouveau, this building is a former Evangelical hospital for the poor. In Soviet times, it housed the Brain Institute, which primarily studied the brains of prominent (and deceased) state and public figures: Lenin, Mayakovsky, Landau, Sakharov, Michurin, Gorky, and others. Of all the houses in Moscow, this building most resembles a gloomy castle from a gothic novel or vampire legend, especially in overcast weather.
All rights reserved by Rossiyskaya Gazeta.
to our newsletter!
Get the week's best stories straight to your inbox
This website uses cookies. Click here to find out more.
Moscow Tours
Customized tours
Moscow for kids
Evening activities
Moscow evening activities
St Petersburg evening activities
Day trips out of Moscow
Golden Ring tours
St Petersburg tours
Russian tour destinations
Package tours
Moscow highlights
Travel Tips
Upcoming group tours
Moscow events
Ghost Tour of Moscow
Why were the actors afraid to spend the night in the Pushkin Theatre?
What soviet politician regularly comes to his house in an invisible car?
What is the most haunted place of Moscow and why?
Where can you see the ghost of a woman who killed more than 100 girls with her own hands?
Request form
We use cookies to improve your experience on our website, and to facilitate providing you with services available through our website. By continuing to use our website, you accept our use of cookies, the terms of our Privacy Policy and Terms of Service . I agree