All Things Lil Wayne
Does Lil Wayne Use Ghost Writers the Same Way as Drake?
What exactly is Weezy's version of "Collaboration" between friends?
With the recent accusations made by Meek Mill that Drake doesn't write the entirety of his verses and what seems like proof from the Funkmaster Flex Quentin Miller reference track leak, people are starting to dig into the practices of using ghostwriters or credited "collaborators" by other major artists including Kanye West and Lil Wayne.
Inevitably, if you become a big enough star in Rap, especially if you're known as a great lyricist, people will wonder if you have a ghostwriter. Artists have been using and falsely accused of using ghostwriters for years. Some artists use ghostwriters openly. Many artists have admitted to writing for big names such as Dr. Dre and Diddy, who are both more known for organization and production rather than their lyrical abilities. But when artists such as Lil Wayne and Drake, rise to the top of Rap on the back of awe-inspiring lyrics, people naturally start to wonder if the lyrics are all coming from the named artist's noodle. Most of the time these rumors are exactly that, rumors, but many times where's there's smoke there's fire.
We've decided to compare the writing credits of five songs from Drake's "If You're Reading This It's Too Late" album to five popular Weezy songs. Those songs are: A Milli, 6'7', Love Me, Rich as Fuck, and Grindin'. The songs have to be from songs of officially released albums as the writing credits of mixtapes and free albums are not always released.
When you read the list below you will see that both artists work with about the same number of people for each song. However, most of the artists listed in the credits of Lil Wayne's tracks are producers, many of which he has little contact with. Every time a beat is sent from one producer to another and small changes are made to it, that producer gets a writing credit. When looking at songs like "A Milli", the only listed credits are Bangladesh for the production, and the sample/lyric reference from A Tribe Called Quest's Q-Tip and Ali Shaheed Jones-Muhammad. The rest of the songs follow suit, Lil Wayne with the rapping, multiple producers, and then the required credit to the writer of the original sample. There are no consistent Quentin Miller's popping up, or miscellaneous writers that Wayne has connections to. If Weezy is having other people help him with his lyrics, they are definitely not getting credited on the songs. Which means either Lil Wayne writes all of his lyrics himself (which is our belief), or he is using the traditional sense of Ghostwriters in which they get compensated but not credited.
Drake's writing credits tell a different story. Quentin Miller appears on four of the tracks listed below as a writer. Quentin is not known as a producer so it is unlikely that he is doing any production work on the beats, especially since Drake's primary producer and friend Noah Shebib "40" recently stated he had only met Quentin Miller one time. Along with Miller is Canadian poet Kenza Samir who Drake stated he writes with. 
"She's a great girl and a phenomenal poetry writer. We just sit together and come up with the best way to say things. Actually, me and her did [the lyric] 'love people and use things and not the other way around.' It's cool to get another creative mind in there, just someone who's thinking solely about the words and not the melodies and placement. It's nice to read her poetry sometimes, I'll take from that."
Aside from Quentin Miller, there are no other consistent credited artists that appear in the credits. There is a wide variety of producers and samples, but as far as regular contributors to his lyrics, that doesn't seem to be public knowledge. It seems that the main difference between what Drake is and what Rap purists want him to be is his approach and collaborative approach. It's tough to judge the situation without being in the studios and seeing what actually goes down. It's tough for people who hear the "10 Bands" reference track from Quentin Miller that includes many of the lines Drake spits in his album version of the songs, and not wonder how many lines from other songs were not actually written by Drake. People idolize Drake for more than his persona and his style; they take his lyrics to heart and feel a connection with him. If fans are unsure about who they are connecting with it can lead to a disconnect between Drake and his swarms of loyal fans.
Based on the writing credits alone, it's ludicrous to act as if Drake is not the main creative force behind his own music. While his style of bringing in collaborators is different from that of Lil Wayne's "step up in the booth with ammo" approach, it is one that is used by many artists including that of Kanye West and Jay Z. It does appear that Drake gets some legitimate help in writing his rhymes, but he also is a great orchestrator with a great talent for making complete albums that his fans love. Unless there is a much deeper conspiracy with many more lyric creating artists other than Quentin Miller (as has possibly been suggested by Meek Mill and Kendrick Lamar), it does not seem likely that Drake's reputation of greatness will be traded for one of a fraud anytime soon.
Writing Credits Comparison
Legend: (A. Graham, J. Brathwaite, Q. Miller, B. Bush & T. Mosley)
10 Bands: (A. Graham, Q. Miller, M. Samuels, A. Feeny & R. Thomas III)
Know Yourself: (A. Graham, Q. Miller, M. Samuels, A. Hernandez & J. Scruggs)
Used To: (A. Graham, D. Carter, Q. Miller, K. Samir, E. Oshunrinde & M. Giombini)
6 Man: (A. Graham, Q. Miller & N. Shebib)
A Milli: (Crawford, Shondrae L / Carter, Dwayne / Fareed, Kamaal / Shaheed Jones-Muhammad, Ali)
6'7': (Carter, Dwayne / Pankey, Peter / Crawford, Shondrae / Burgie, Irving / Attaway, Greg)
Love Me: (Williams, Michael Len / Hogan, Asheton Terrence O'Niel / Carter, Dwayne / Wilburn, Nayvadius Demun / Graham, Aubrey)
Rich as Fuck: (Williams, Tyler / Carter, Dwayne / Epps, Tauheed / Seetharam, Nikhil Shanker)
Grindin': (Dwayne Carter, Aubrey Graham, Matthew Samuels, Anderson Hernandez, Noel Fisher)
Drake's Collaborators:
J. Brathwaite: Producer located in Canada https://soundcloud.com/j-brathwaite
Q. Miller: Rapper in WDNG Crshrs https://soundcloud.com/wdng-crashers-1
Benjamin J. Bush http://www.cdbaby.com/cd/digiblack
Tim Mosley (Timbaland)
Matthew Samuels (Boi1da)
Adam Feeney (Frank Dukes) Toronto Producer http://www.whosampled.com/sample/275285/Drake-0-to-100-the-Catch-Up-Adam-Feeney-Chester-Stone-Hansen-Vibez/
Anderson Hernandez (Producer Vinylz)
Joshua Scruggs (Skysense): credited for writing for Meek Mill (Been That Nigga) and Ludacris
Kenza Samir: Poet from Toronto who has collaborated with Drake multiple times. Helped Drake come up with the line "I wish you could learn to love people and use things." And "Isn't it amazing, how you talk all that shit and still we lack communication." http://www.songfacts.com/detail.php?id=30792
Ebony Oshunrinde: Producer also known as Wondagurl, discovered by Travis Scott and made her name by producing Jay Z's "Crown" when she was just 16 years old.
Marcello Giombini: Italian Composer from the 60's
R Thomas III: Unknown, no information
Lil Wayne's Collaborators:
Crawford, Shondrae L: Bangladesh
Fareed, Kamaal: Q-Tip
Shaheed Jones-Muhammad, Ali: Member of A Tribe Called Quest with Q-Tip
Pankey, Peter: Corey Gunz
Burgie, Irving: Great American classic songwriter who wrote 34 songs for Harry Belafonte
Williams, Michael Len: Producer Mike Will Made It
Hogan, Asheton Terrence O'Niel: Listed with writing credit on many songs including No Flex Zone, Future songs, and more.
Wilburn, Nayvadius Demun: Future
Epps, Tauheed: 2 Chainz
Noel Fisher: Young Money in-house producer Detail
Seetharam, Nikhil Shanker: Young, Canadian, Indian-born producer who has worked on multiple young money songs. http://canadianimmigrant.ca/featured/indian-born-songwriter-makes-presence-felt-at-the-grammys
What's New?
Member List
Mark Forums Read
View Site Leaders
Advanced Search
Lil Wayne uses a ghostwriter on the CARTER and CARTER 2???

Thread: Lil Wayne uses a ghostwriter on the CARTER and CARTER 2???
Thread tools.
Show Printable Version
Email this Page…
View Profile
View Forum Posts
View Blog Entries
View Articles
taken from www.mtv.com When the rumor first started floating around, it seemed so improbable: City of Brotherly Love native Gillie the Kid was ghostwriting rhymes for Lil Wayne — who is touted as one of the best MCs in the world today. Rumors can be nasty and farfetched, and Wayne not writing his own material sounds a little crazy, given how often he collaborates in the studio with other artists and the mass output of material he unleashes through mixtapes and official albums. Well, we finally caught up with former Cash Money recording artist Gillie himself and got to the heart of the matter. He said he left Cash Money because of disagreements with CEOs Baby and Slim, and he said he hasn't seen Wayne in quite some time. He did accuse Weezy of swagger-jacking, however, saying, "It's a lot of Philadelphia influence in New Orleans." There is a huge difference from just being influenced by an MC and having an MC ghostwrite for you. So the question remains, did Gillie pen some of Wayne's lyrics for Tha Carter and Tha Carter, Vol. 2 ? "Not for Carter 2, " Gillie laughed. "I wasn't around for Tha Carter 2. Give all the credit to Lil Wayne for that. But it was a whole lot of things going down for Carter 1. Holla at your boy, Wayne." Lil Wayne's publicist said Gillie's implication is false. "We deny any of Gillie's claims," his publicist, Richelle Cross, said. "Wayne writes all of his own rhymes. He never used a ghostwriter, and in fact, Wayne ghostwrites for a lot of people out there." We'll have much more on Gillie and his new ventures next week. .. from www.mtv.com if this is true its fuckin wack......just like hip hop in 2006.....but kinda makes sense, since WAYNE's whole style has changed since he started putting out the CARTER cd's
"Rap has gradually degenerated from an art form into a ring tone" "We got the tape Nigga"- Raekwon live in Toronto
your sig says 2005, maybe it should be 2006
https://thevampiredynasty.bandcamp.com/ https://www.youtube.com/channel/UCst...y4nNtNQ/videos https://open.spotify.com/artist/4pMJSKSnSep1fgIjSSg6Vx
Hmmmm one of the best mc's in the world today
Winner of The Masta Killa Award 2007 New and Improved Cool List © : Everybody © The Cool List name and product is protected under the laws of I used it first.All rights reserved
Originally Posted by Jeru Hmmmm one of the best mc's in the world today lol who touts him as "one of the best emcees today"? not me whys he always on rnb tracks now i only liked him on 'bling bling'
Wayne is wack. Fuck Cash Money. Baby needs to get hit by a bus.
ITs possible for first carter to be ghostwritten but carter 2 naww cuz they guy hu was allegedly doin it not friends wit him nemore, and carter 2 better den carter 1 imo
yea carterII is what made me change my view of wayne, but who knows coulda just upped to the next level and paid some1 better, i have no respect for someone who uses a ghostwriter, it goes against everything.
it makes too much sense
BEWARE: https://soundcloud.com/frieza-saga BEWARE: https://soundcloud.com/frieza-saga BEWARE: https://soundcloud.com/frieza-saga
it wouldnt surprise me but its just rumor.
Christianity = White Supremacy
Private Messages
Subscriptions
Who's Online
Search Forums
Forums Home
Wu On The Road
Album Reviews
Lyric Interpretation
Wu-Latino -LWO
Album reviews
International Hip-Hop
Hip-Hop News Articles
Sound Shack
Video Subforum
Sports Zone
Box Office & TV Hideout
Technical Support
Know The Ledge
Dear Admin/Mods
Downloads and Links
Audio Tips & Tricks
Temple Of Darts
Battle Arena
Graphics Corner
Seller reviews
Posting Permissions
You may not post new threads
You may not post replies
You may not post attachments
You may not edit your posts
BB code is On
Smilies are On
[IMG] code is On
[VIDEO] code is On
HTML code is Off
Forum Rules
Wu-Tang Corporation
Privacy Statement

Lil Wayne Confirms Rick Ross Ghostwriting for A-List Rappers in Conversation with DJ Khaled & Wiz Khalifa
Related: jim jones previews 'we set the trends remix' with lil wayne.
Lil Wayne confirms Rick Ross ghostwriting rappers biggest songs, where he was also offering assistance to those with rhymes in the past. Last week, Rick Ross invited DJ Khaled, Lil Wayne and Wiz Khalifa to his show for some drinks and gems on the music game.
While finding out that Khaled was a break-dancer in his early days of representing the five elements in hip-hop, Tunechi shared some information for the public. During his days with Ca$h Money, he confirmed seeing Rick Ross write the biggest songs for top rappers in the game, as well as penning some himself.
This isn't news to us, who've been in the know about that situation with Rozay offering his pen to help people. However, he's been writing hits for people before his career even blew up, and the Jiggaman took notice of him.
Take a look at the video below.
View this post on Instagram A post shared by Lil Wayne (@liltunechi)
Share this :
Most Popular
1 FBI Documents Released Revealing Witness Claimed King Von Placed $100K Murder Bounty on FBG Duck
2 Tory Lanez Appeal Defense Attorney Team Member Jose Baez Gives Update
10 Rappers Who Have Used Ghostwriters
10 rappers outside of Drake who have used ghostwriters in the past.
Early yesterday morning, Meek Mill revealed to the world that Drake's verse on "R.I.C.O." was co-written by a guy named Quentin Miller . Jaws dropped, twitter exploded, and many debated whether Drake was still eligible for "best rapper" status. Really though, it wasn't truly a "reveal," as Miller's name appeared on the song's credits in the DWMTM packaging. Going beyond that, the outrage Meek prompted seemed a little exaggerated when you consider that A) Drake's had help writing his songs for his entire career, and B) he's far from the first respected rapper to do so.
Miller's work for Drake isn't technically "ghostwriting," as he is credited by name on tracks he contributed to, but the term has come to encompass any verses rapped by someone who didn't write them on their own. The practice of ghostwriting is, by this point, a time-honored tradition in hip hop, but one that inevitably sparks controversy whenever it comes up in conversation. There's undoubtedly tons of ghostwriting that goes on behind the scenes that we'll never hear about, and oftentimes the accusations are unsubstantiated by actual evidence (like Gillie The Kid's claim that he wrote most of Lil Wayne's Tha Carter or the prevalent rumor of Young Chris' role in Jay Z's career).
There are, however, some pretty believable instances of highly-regarded lyricists enlisting more unknown artists to pen bars for them. It is more common for pop-minded artists like Will Smith, Iggy Azalea and Bow Wow to do so, but here, we're looking to highlight the absolute biggest, most revered names who've benefitted from ghostwriting. Not every example can be definitively proven, but we're going off more than just a bit of conjecture.
A point that Nickelus F (who's allegedly written for Drake in the past) made yesterday was "If we gonna point the finger at Drake for having help we can't turn a blind eye to Yeezy ... And Yeezy is in my top list of rappers." There's truth to what he's saying too. Although Drake may trump him in of-the-moment popularity, Kanye's more frequently cited as the best artist of a generation, or a revolutionary, or one of the all-time greats, and he's definitely had others write for him.
From My Beautiful Dark Twisted Fantasy onward, this has been made abundantly clear in his album credits-- Yeezus alone lists rappers, singers and poets like Malik Yusef, Rhymefest, Cyhi The Prynce, Lupe Fiasco, Sakiya Sandifer, Fonzworth Bentley, Anand Bakshi, Jill Scott, Pusha T, Ab-Liva and John Legend as writers on various tracks. But even "Jesus Walks," Kanye's breakout single, was partially written by Rhymefest, and people have long alleged that Consequnce wrote a bunch of early 'Ye lyrics.
Funnily enough, Kanye got some of his first production jobs as a ghost producer for The Hitmen's D-Dot. What goes around...
As another rapper/producer, Dre's beatmaking chops have obviously always come first, but with The Chronic and 2001 , he still has two of the most critically acclaimed West Coast hip hop albums under his belt as a rapper. Since the N.W.A. days, though, it's been pretty clear that he's used ghostwriters. First Ice Cube, the The D.O.C. and Snoop Dogg, then Jay Z and Eminem (and probably Kendrick Lamar too).
It's even been confirmed that Hova wrote all of "Still D.R.E." and Em is entirely responsible for "Forgot About Dre."
Diddy's a producer who's even less renowned for his rapping than Dre, even though he's released many more solo albums. He's been accused of hiring ghostwriters for nearly everything, but what we know for sure is:
- Brooklyn's Sauce Money wrote "I'll Be Missing You" after Jay Z declined to. "He was blown away because it was everything he wanted to say," he said . "It's almost like being an actor - I became him, and once I became him I knew what he would want to say to Big in remembrance."
- Pharaohe Monch penned Press Play 's "The Future"
- Diddy himself rapped "Don't worry if I write rhymes, I write cheques" on "Bad Boy For Life." 'Nuff said.
Ol' Dirty Bastard
In an interview with Complex in 2011, Method Man revealed just how much of ODB's Return To The 36 Chambers was written by other members of the Wu, including him, GZA and RZA:
"The majority of the verses on that album are old RZA rhymes and GZA rhymes. 'Approach the school, 9:30, you're late,' that's RZA's shit, I heard that shit when I was 14 years old. That whole, 'Easy on my balls, they're fragile as eggs,' niggas said that in a rap battle in fucking 1989.
Dirty took all their shit and made it his own and GZA ain't say shit. Most of [Dirty's verses] was GZA's shit. I remember GZA and ODB got in an argument one night and GZA was like, 'Nigga most of that shit on your fucking album is mines anyway!'
ODB wrote 'Brooklyn Zoo' though. I could go through the discography I could tell you which ones he wrote. Like 'Dog Shit' on Wu-Tang Forever? The fucking, 'Calling me a dog/But leave a dog alone/Because nothing can stop me from burying my bones,' I wrote that when I was 15 years old."
Ghostface Killah
Although to a substantially smaller degree than ODB, Ghost face also outed by Meth in that interview:
"The beginning of Ghostface's verse on 'Cherchez La Ghost,' that's my song 'I Get Down For My Crown.' I wrote that when I was 16. The first four bars, 'Brothers try to pass me, but none could match me/No girl can freak me, I'm just too nasty,' that's 'I Get Down For My Crown.' Youtube it and you'll find it because J-Love put all that shit up there."
Some people claim that Mase ghost-wrote for Big L, as they have some similar lyrics, but it seems more likely that it's the other way around. After all, Mase was a much bigger pop success, and L never really made it out of the underground before his untimely death. It's rumored that Kanye and Craig Mack also wrote for Mr. Betha, but those are more unconfirmed than his connection with L. Ghostwriting veteran Skillz has also said that he wrote for Mase.
In an interview with XXL, Terror Squad's Cuban Link confessed that the late Big Pun wrote many of Fat Joe's rhymes:
"Big Pun was ghostwriting for Fat Joe and told Joe let's write up a contract. Because [on] the first Terror Squad album Fat Joe got [a] $15,000 bonus and kept it to himself, he didn't give Pun any percentage of that. So that's how appreciative Fat Joe is towards his people."
Jones' currently incarcerated friend Max B is credited with writing his biggest hit, "We Fly High." Outside of that, Biggaveli had writing credits on a number of other tracks on Jones' albums Hustler's P.O.M.E. (Product of My Environment) and Harlem: Diary Of A Summer .
Much of Snoop's recent material has been ghostwritten. Problem admitted to writing for The Doggfather in a 2013 interview, and although he didn't name any names, Snoop himself said Malice In Wonderland was mostly written by others in a 2009 interview :
"I got a couple of my little homies that's putting the pen to the paper. I be letting my homies get on by writing and expressing they thoughts through me. I be letting them have opportunities to be a star through me."
Dude doesn't seem at all secretive about it.
Now here's the most contentious example. Nas is often near the top of peoples' lists of the best lyricists of all-time, so there was an uproar in 2012 when stories about his Untitled album came out. Writer Dream Hampton, The Source's first female editor, tweeted shortly after its release that Jay Electronica and Stic of dead prez wrote many of the lyrics. Electronica denied this, saying that Esco "never has and never will need a ghostwriter," but Stic was less guarded in a Facebook post : "My contributions to his album was a collaboration and an honor and under his direction of what he wanted to convey and say."
Link Copied to Clipboard! Copy URL
drake meek mill ghostwriting beef
ghostwriting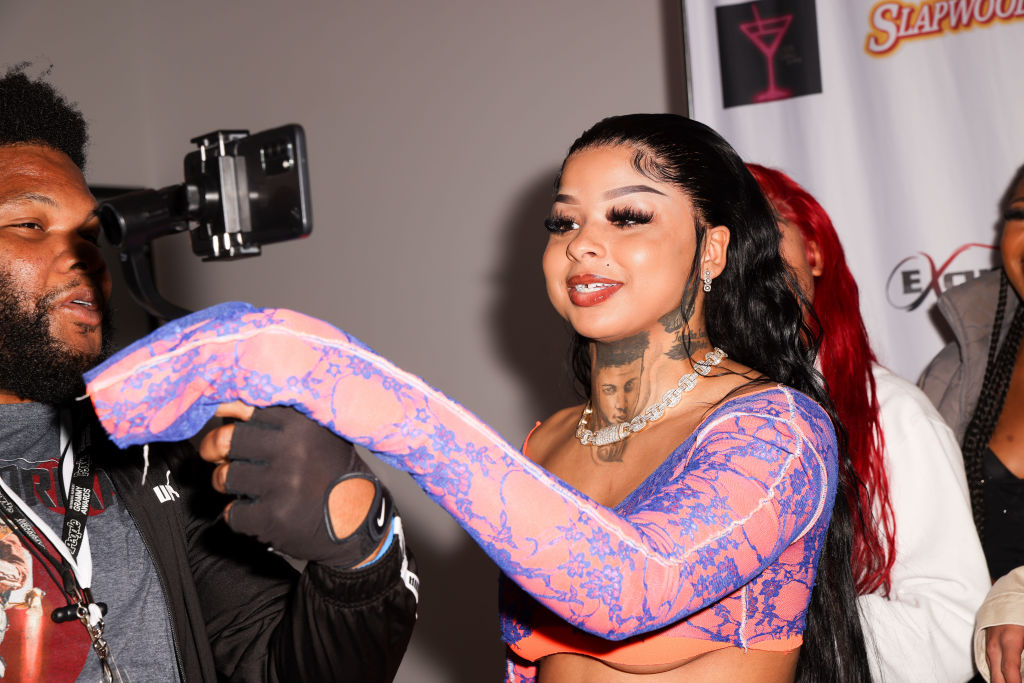 Who Ghostwrites for Lil Wayne?
Karrine Steffans says that Drake ghostwrote for Lil Wayne. "Wayne told me that Drake had written some things for him," Steffans says to VladTV. "I was in the studio with Wayne listening to something that Drake had written 'cause Wayne can't write like that.
Also Did Gillie Da Kid write Tha Carter? "Gillie da Kid" claimed to be Lil' Wayne's ghostwriter, and claimed to write most of Tha Carter . Later, Gillie and Lil Wayne would beef, causing Gillie to drop out of Cash Money Records. Tha Carter followed Lil Wayne's work in Da Drought mixtape.
Likewise When did Gillie leave cash? The Philly rapper was once signed to Cash Money in the early 2000s and did a ton of writing for artists on the label. The relationship quickly soured, as Gillie left Cash Money over monetary disputes in 2003 .
Who wrote Lil Wayne Carter 1? Track listing
Who did Gillie The Kid wrote for?
Philadelphia hardcore rapper Gillie da Kid was first thrown into the national spotlight in 2006 from a controversy with Cash Money Records and its star rapper, Lil Wayne , when he claimed to have ghost-written for some of the label's artists, particularly Wayne.
Why did Lil Wayne name his album The Carter? The title refers to the two artists' shared surname (Dwayne Carter and Shawn Carter, respectively) , although the two are not related. In the song, Wayne borrows lyrics from Jay-Z's song "Lucky Me", from his 1997 album In My Lifetime, Vol. 1. Lil Wayne had said that this track is his favorite from Tha Carter III.
Who wrote Carter 2? The album serves as a sequel to his fourth album Tha Carter (2004), and was supported by three singles ("Fireman", "Hustler Musik" and "Shooter"). Tha Carter II received critical acclaim and ranks highly in retrospectives of Lil Wayne's best work. …
Who did Jay Z ghost write for? Yes! Snoop Dogg confirms that Jay-Z wrote all of Dr-Dre's verses for his 1999 smash hit "Still D.R.E." off of the album 2001. The track was one of the best of the album and if you look closely in the album credits you will see Jay-Z credited as "Shawn Carter" .. that's his birth name.
What is Birdman baby worth?
4. Bryan "Birdman" Williams ($ 125 million )
How did Gillie get famous? Artist Biography
Who made BM JR beat?
"BM J.R." is produced by former Cash Money in-house producer Mannie Fresh . It appears as the fourth track on Wayne's fourth studio album, Tha Carter. The 2004 project marked a step up in lyricism and rapping style for the young New Orleans MC as he became the flagship artist on the label.
What was Lil Wayne's first song? Lil Wayne debuted the single "6 Foot 7 Foot" in late 2010, several months before embarking on a North American tour with Nicki Minaj and Rick Ross. The full-length follow-up to I Am Not a Human Being was slow to materialize, however, and its release date was pushed back multiple times.
How long did Gillie the Kid do in jail?
At 17, Wallo served twenty years in prison for multiple armed robberies and firearm violations. However, upon his sentence, the Philadelphia native grew an interest for marketing and education. "When I was in jail, I always studied marketing.
Who is Drake ghostwriter?
When Meek Mill "exposed" Drake for using Quentin Miller as a ghostwriter, a large sector of his fans was not surprised.
Are Lil Wayne and Jay Z related? Lil Wayne and Jay Z met because of their shared profession. People often mistake them as cousins or brothers but in fact, Lil Wayne is not related to Jay Z ! … Jay Z told Lil Wayne how much he encouraged him after hearing one of his songs on the 106 & Park Rap City show back then, and this made them closer than before!
Is Carter 2 a classic? Many fans and critics alike hail Tha Carter II as a classic album . Today, we take a dive 15 years later and see how this legendary project has held up over time.
Did Beyonce write lemonade?
Beyoncé had the idea to write each song corresponding to the eleven chapters that can be seen in the Lemonade film, and posted moodboards around the studio representing each chapter to provide direction to her collaborators. Beyoncé and her collaborators also played music in the studio to inspire each other.
Who is Drake's ghostwriter? When Meek Mill "exposed" Drake for using Quentin Miller as a ghostwriter, a large sector of his fans was not surprised.
Where is R Kelly net worth?
He was known for being the R&B king during the 90's and he has sold over millions of copies of his music. As of 2022, R Kelly's net worth is $-2 million . …
• Dec 2, 2021
How much is Lil Wayne Worth 2021? Summary. Lil Wayne's net worth is $150 Million , making him one of the richest rappers in the world.
Is DJ Khaled a billionaire?
DJ Khaled is an American/Palestinian record producer, radio personality, DJ, record label executive, and author. Khaled is also president of the record label 'Def Jam South' and CEO and founder of 'We the Best Music Group'. …
• Dec 9, 2021
Is Gillie Da Kid Ethiopian? Originally named Sard Nasir, Gillie Da Kid was born on January 1, 1984, in the city of Philadelphia, in the United States. However, while Nasir's ethnicity has not been verified, he is widely thought to be of Ethiopian descent .
Who is Wallo267 net worth?
Gillie Da Kid Net Worth
How long did Wallo do in jail? However, during his 20 year sentence, he became an avid reader in jail. In less than two years after serving his 20 year prison sentence, Wallo quickly rose as a leader in his community crafting powerful viral content inspiring people across the world to step into their greatness and discover their purpose.
Do't forget to share this post !
Was this helpful?
Leave a comment cancel reply.
Your email address will not be published. Required fields are marked *
Save my name, email, and website in this browser for the next time I comment.

Standard Group Plc HQ Office,
The Standard Group Center,Mombasa Road.
P.O Box 30080-00100,Nairobi, Kenya.
Telephone number: 0203222111, 0719012111
Email: [email protected]
Nutrition & Wellness
Real Estate
Health & Science
Moi Cabinets
Arts & Culture
Planet Action
Fashion & Beauty
Relationships
readers lounge
Leisure And Travel
KTN farmers tv
smart harvest
farmers market
Agri-Directory
mkulima expo 2021
arts & culture
Volleyball and handball
gossip & rumours
premier league
Entertainment
KTN Farmers Tv
radio maisha
vybez radio
digger classifieds
Cars/motors
5 international rappers who have had their lyrics penned by ghost writers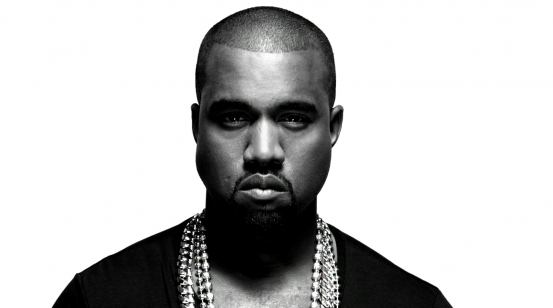 Drake AND MEEK MILL
Meek Mill started the whole affair with a tweet that read, "Stop comparing Drake to me too.... He don't write his own raps! That's why he ain't tweet my album because we found out!" He went on to tweet, "He ain't even write that verse on my album and if I woulda knew I woulda took it off my album..... I don't trick my fans! Lol." The tweets got considerable parties interested, including Rick Ross and Chris Brown.
These tweets were not received well by Drake and Nicki was said to be mad from Meek's revelations. The BET Best Female Hip-hop artiste was mad about Meek revealing information about her label mate.
Drake responded on his latest diss song Charged Up, rapping, "I seen it all coming / Knew they were pushing buttons / Easter egg hunting / They gotta look for something / Done doing favours for people /Cause it ain't like I need the money I make off a feature."
Meek responded to the lyrics by releasing a 15-second noisy video. The alleged ghost-writer, Quentin Miller, denied the claims.
Dre and Obie Trice
Obie Trice smoked the hornets' nest prior to his 2008 move to leave Shady Records. The ferocious rapper unwittingly revealed information about the Dr Dre/Eminem partnership that his bosses did not like. Obie, who has a bullet lodged in his head after a shooting incident, explained how Eminem sat Dr Dre down to coach him on how to pen lyrics. Dre was embarrassed by the episode and even though both camps played down the incident, it is rumoured that he left Shady Records due to it.
Obie has no hard feelings though, saying, "Those are still my people over there at Interscope and Shady, that's family for life," adding that, "I talk to Em almost every week so we still friends, still business partners and nothing's really changed."
Kanye West and Ryhmefest
The egocentric rap artiste was revealed to have hired a whole committee of writers to come up with content for his 2014 album, Yeezus. But ghost-writers started helping out Kanye as early as his first album, The College Dropout. His earliest hit, Jesus Walks, was said to have been penned by Rhymefest.
Rhymefest alluded to the story, but clarified that he only penned parts of the chorus and first verse. It later emerged that Kanye might have bought the entire song from Rhymefest and rerecorded it.
Lil' Wayne and Gillie Da Kid
Lil' Wayne is rumoured to have received lyrics from among others, Nicki Minaj, Gillie Da Kid, Drake and Curren$y. Nicki confessed to having penned Weezy's verse for the song You The Boss, which ended up being used by Rick Ross.
But it was Gillie Da Kid who dropped the bombshell when he revealed in a 2006 interview with HipHopDX that he had done a lot for Wayne's 2006 successful album, Tha Carter. "I have ghost-written pretty much all (of the 21-song album)," he said.
The revelations sparked one of many beefs that Gillie has had throughout his career.
Nas and Stic
The hip-hop prince's writing abilities were put to the test after the Dream nonchalantly tweeted that Nas' Untitled album "was largely written by Stic of Dead Prez and Jay Electronica". The claims were made credible by a former employee of Hot 97 who even testified to the claim's veracity.
Jay Electronica, who has collaborated with Nas, came out strongly to deny the rumour, saying Nas "never has and never will need a ghost-writer," Stic simply said that it was an honour to contribute and collaborate with Nas.
Related Topics
Popular this week.
Lupita Nyong'o spotted out with actor Joshua Jackson amid split from Selema
Estate Residents Association: The good, the bad and the ugly
Inside Joy Kendi's stylish home
Gospel singer Evelyn Wanjiru launches foundation
Ken Rapudo: This is how I make money
Akothee shares details of husband's origin
Tom Daktari speaks on his success journey
For better, for worse: 27 years beside bedridden husband
My pillar of strength: DP Gachagua's birthday message to Pastor Dorcas
Bahati pays Diana Marua's dowry after 7 years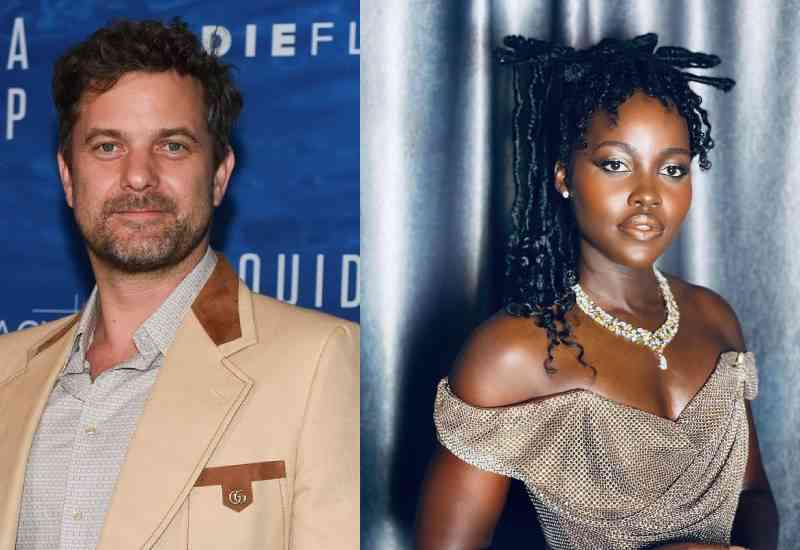 Similar Articles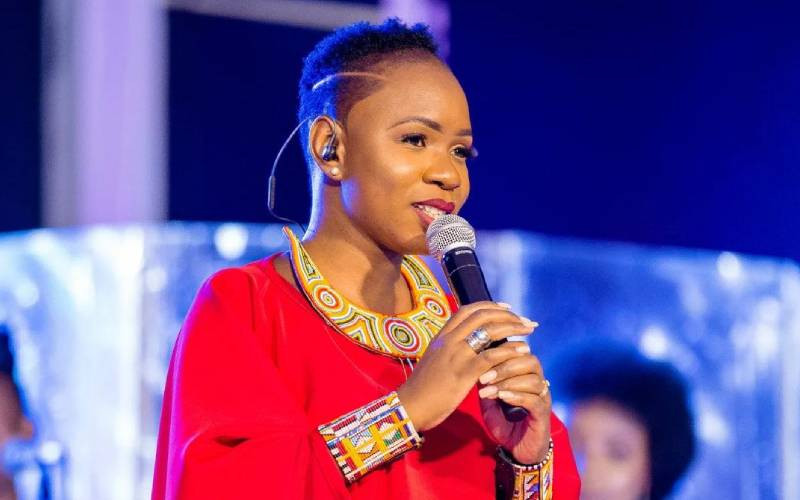 Latest Articles
Recommended articles.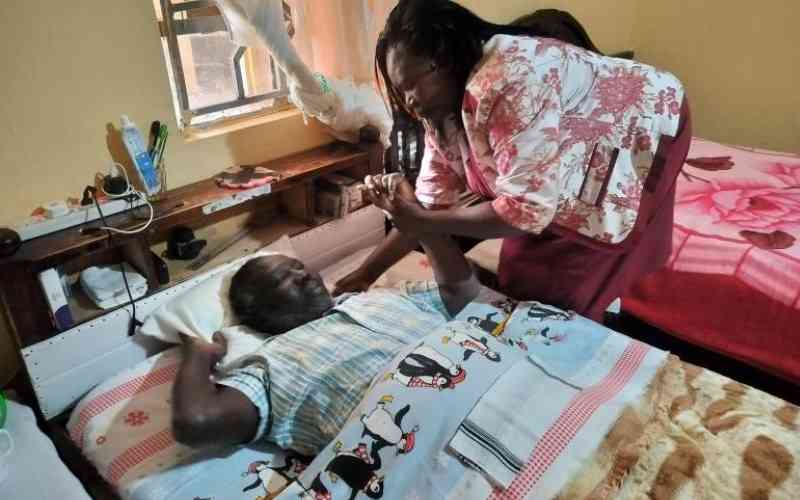 GET OUR NEWSLETTER
Sign up to receive the latest News on Entertainment, Showbiz, Features, Scandals, and Lifestyle. Delivered straight to your email.
CONNECT WITH US
FOR THE LATEST JOB ADVERT
Which Rappers Use Ghostwriters? (Info on 30+ Rappers)
Many rappers use ghostwriters to compose their lyrics.
A rap ghostwriter is someone who writes songs for a rapper but is not credited on the finished product, so as not to steal glory from the star.
Which rappers use ghostwriters?
Let's look at a comprehensive list of which rappers use ghostwriters and which do not.
Rappers Who Use Ghostwriters
Ghostwriters are generally anonymous, but some rappers have gone public with their use of them.
One of the best-known examples of this phenomenon may be Diddy's, "I'll Be Missing You," a tribute song to Biggie Smalls.
His verse was ghostwritten by one of Jay-Z's associates named Sauce Money.
Some other notable examples include:
Tung Twista (Used Ernest Wilson, aka "Slow Jammin'" Eddie Sermon)
Outsidaz (Aspiring rapper Young Noble outed his group for using ghostwriters)
Biz Markie (Teamed up with MF DOOM to write lyrics for Biz's album, All Samples Cleared! )
These are just a few examples. The use of ghostwriters is nothing new: artists have been using them since way before hip hop even started.
Many rappers write some or most of their first albums, but then hire ghostwriters for future albums.
Almost all artists eventually hire ghostwriters.
For example, Motown songs were mostly written by the studio musicians at Berry Gordy's "hit factory." Even further back than that, people like Cole Porter used ghostwriters.
Let's get into some of today's well-known rappers who have been accused of using ghostwriters, and some who have openly admitted to using them.
Here is a YouTube video by HipHop Madness about the ghostwriters behind your favorite rappers:
What Famous Rappers Have Ghostwriters? (All the Answers)
Most artists use ghostwriters at some point in their career. Rappers are no different.
Here is information about what rappers use ghostwriters.
Does Drake Use Ghostwriters?
No, according to Drake.
But, yes, according to other sources and rappers who have called him out.
It has been reported that Drake uses ghostwriters, and his friend Quentin Miller claimed he wrote many songs for Drake's album, If You're Reading This It's Too Late .
However, Drake has (for the most part) always credited his writers, which means they do not fall into the ghostwriter category.
Does Kayne Have Ghostwriters?
Yes. Kanye does not write many of his songs.
Most of his lyrics are written through a collaboration between himself and ghostwriters.
CyHi (CyHi Da Prynce), Cons (Consequence), and Pardi (Pardison Fontaine) are a few ghostwriters that Kanye has used in the past.
There is also Rhymefest who wrote Kanye's infamous song, "Jesus Walks."
Some of his songs are completely ghostwritten, but he retains creative control throughout the writing process.
Does Future Have Ghostwriters?
No. Future does not use ghostwriters.
In fact, Future has ghostwritten for other rappers. He has openly appeared in interviews confirming that he has written for YC.
He also wrote Beyonce's, "Drunk in Love," and is not credited on the track.
Does NF Have Ghostwriters?
No. There are no claims that Nathan Feuerstein, better known as NF, had a ghostwriter.
There is no solid evidence that NF has in the past or currently uses a ghostwriter to help him with his tracks.
It's no surprise that he doesn't since one of his biggest influences is Eminem.
Does Kendrick Lamar Use Ghostwriters?
No. Kendrick Lamar has never used a ghostwriter, nor will he ever consider it.
He has a very close-knit circle of collaborators, who help him produce his music.
His main collaborator is Punch from TDE, and he also mentions Terrence Martin as a great songwriter on "Control" (he also wrote the hook of "Complexion").
Does Eminem Use Ghostwriters?
Yes, but he has never used a ghostwriter on his albums.
Eminem is very open about using ghostwriters for his mixtape/street album, Infinite (he even says it on the intro of "D12 World").
However, he does not use ghostwriters for his main projects.
Eminem has served as a ghostwriter himself for several other artists.
Does Cardi B Use Ghostwriters?
No. Although she has been accused of using ghostwriters, she denies using them.
Cardi B has weighed in on the debate of whether her long-time co-writer Pardison is actually a ghostwriter.
According to Cardi, he is not because he recieves credit for everything he works on for the rapper.
Does Nicki Minaj Use Ghostwriters?
This is still up for debate.
Nicki says no, but Nicki Minaj's ex-boyfriend claims otherwise. He has openly stated that he ghostwrote on The Pinkprint . For example, he says that he wrote lyrics for the album in his song,"Lifeline."
In the track, Samuels raps: "My bars on The Pinkprint no one will ever match."
Does Post Malone Use Ghostwriters?
Yes, he uses ghostwriters.
Post Malone used a ghostwriter for "Rockstar" (featuring 21 Savage).
Joey Badass and T-Pain have claimed to be the ghostwriters for the song. Joey openly posted this claim on his Twitter account.
Does Jay Z Have Ghostwriters?
Yes, Jay Z uses ghostwriters.
Many people credit J.Cole for helping Jay Z with his 4:44 album, but it was actually Memphis Bleek who wrote most of the songs (with help from No I.D.).
Jay Z has also used many other ghostwriters throughout the year.
Writers like Nas, Talib Kweli, and Mr. Porter have been credited for their contributions.
Does Chris Brown Have Ghostwriters?
Yes. There are many reports of Chris Brown using ghostwriters, but the main writer has always been Eric Bellinger.
This is because they used to be in a group together called "Bar Society" before it disbanded.
Many of Breezy's songs like "Loyal" and "Don't Judge Me" were ghostwritten by Bellinger.
He is also responsible for songs like "Liquor," "Roses," and many more.
Does Playboi Carti Have Ghostwriters?
No. There is no evidence that Playboi Carti has a ghostwriter.
However, Playboi Carti has been accused of ghostwriting for Drake. He's also been accused of having his own ghostwriters.
Does J Cole Have Ghostwriters?
Like Nicki Minaj, this is still up for debate.
There have been claims that J Cole uses his close friend and Dreamville artist, Bas, as a ghostwriter.
However, they have denied these claims on Twitter.
Does Snoop Dogg Have Ghostwriters?
Yes, Snoop Dogg uses ghostwriters.
A writer named Problem has openly confirmed that he wrote for The Doggfather in a 2013 interview.
Although he didn't name anyone specifically, in a 2009 interview, Snoop also said Malice In Wonderland was written by others.
Does Polo G Have Ghostwriters?
Yes. Polo G has said in an interview that he writes his own lyrics, but others write the melodies for him.
This is because he has trouble coming up with catchy hooks on his own.
Polo still manages to rap over these beats, however, showcasing his talent.
Does Juice World Have Ghostwriters?
No. Juice World has said many times that he writes his own lyrics but doesn't plan anything beforehand.
He prefers to freestyle everything so it comes off more natural.
Juice has used a co-writer though. Justin Strawn has helped him with songs like "I Like Girls" and "My Last Love."
Does Lil Uzi Have Ghostwriters?
Yes. Even though he hasn't been open about it, many of his old songs had lyrics written by others.
He has since hired Charlie Heat as a writer for his music, and credits him on the song, "XO Tour Llif3."
There are also rumors that Don Cannon helps with his music too.
Does NBA Youngboy Have Ghostwriters?
No. NBA Youngboy has stated that he writes his own lyrics and doesn't use ghostwriters for anything.
He does, however, get help from other producers like MexikoDro and Dubba-AA.
Like many other rappers, NBA Youngboy has been accused of using ghostwriters to help him write his songs.
Does Lil Nas X Have Ghostwriters?
No. In an interview Lil Nas bluntly confirmed that he never uses ghostwriters.
He says the inspiration for his songs comes exclusively from his friends, family, and the streets.
Does Will Smith Use Ghostwriters?
Yes, Will Smith uses ghostwriters.
Will Smith has often borrowed the talents of another famous rapper, Nas, to help him with the writing process of some of his biggest tracks.
Nas has stated that he helped write the song, "Getting Jiggy Wit It."
Nas also takes credit for other tracks on Big Willie's Yes, Yes Y'all , Miami , and Chasing Forever .
Does Dre. Dre Use Ghostwriters?
Yes. There are many reports of Dr. Dre using ghostwriters throughout his career.
One of his most infamous ghostwriters is Jay-Z.
The rap superstar was responsible for Dr. Dre's hit, "Still Dre." Another rapper who has written for Dre is Eminem on the hit song, "Forgot About Dre."
Which Rappers Use Ghostwriters (Table)
Here is a table that shows which rappers use or have used ghostwriters:
Rappers Who Don't Use Ghostwriters
All the rappers listed above have been accused of using ghostwriters. However, many other famous rappers have never used one before.
We've mentioned artists like Drake, Nicki Minaj, and J Cole where there is debate about whether or not they hire ghostwriters.
Then there are rappers who have a good reputation for not using a ghostwriter include:
Why Do Rappers Use Ghostwriters?
Ghostwriters help rappers who want assistance in executing hit songs.
There are a number of reasons why rappers use ghostwriters:
Ghostwriters are talented artists
The rappers get too busy with other priorities
The rapper may not write good lyrics
After an artist becomes popular, recording music and touring often takes priority over creating original lyrics.
Some rap ghostwriters are also famous rappers themselves. For example, Jay-Z and Nas.
Ghostwriters are often hired by artists, who give them an outline of how they want the song to go and what kind of lyrics they want in it.
Some ghostwriters are also "freelancers," which means their tone or style can be suited for different rappers who require a ghostwriter.
However, not every rapper uses ghostwriters.
Final Thoughts : Which Rappers Use Ghostwriters?
When it all comes down to it, whether or not to hire ghostwriters is up to the artist.
Using a ghostwriter does not take away from the talent, hard work, or artistry involved in producing and performing hit songs.
What to read next:
Can AI Write Poetry? (Answered with Examples)
How Long Does It Take To Become a Writer? (SOLVED)
Forbes.com MTV
Table of Contents