Eric Bogle – And the Band Played Waltzing Matilda lyrics
u Unregistered 27
j JF Antoine de Baulay 5 1
Don't understand the meaning of the song?
Highlight lyrics and request an explanation.
Click on highlighted lyrics to explain.
Lyrics taken from /lyrics/e/eric_bogle/and_the_band_played_waltzing_matilda.html
Explanations new
Share link: Embed:
Correct Add song structure elements Click "Correct" to open the "Correction form". There you can add structure tags, correct typos or add missing words. Send your correction and get karma points! Result of your work will appear after moderating. OK, got it!
Midnight Sky Miley Cyrus
​Positions Ariana Grande
Therefore I Am Billie Eilish
Monster Shawn Mendes
Christmas Saves The Year twenty one pilots
Willow Taylor Swift
And the Band Played Waltzing Matilda meanings Post my meaning
U + 14 Unregistered 2012-08-26 08:38:18 As much as I loathe war I have nothing but admiration for all the diggers who fought for australia and new zealand. To say that this song causes death by boredom only shows a complete lack of respect for men who never had a choice about going to war. Anzac day is not a celebration of war either. I for one try to attend the march each year to show my respect for these great heroes. My wife's father was conscripted for vietnam and the attrocities he went through were very rarely told to others. He lost his life on return from a blood clot of all thingsa after breaking his ankle. A very brave well respected man whose story has just been released in a book on vietnam. This song stirs feelings of pity in me for the soldiers and I find it very hard to sing along to. Please show respect when posting about things you clearly will never have the courage to endure yourself. Dan. Add your reply
U + 8 Unregistered 2011-12-13 05:12:26 The song cries out for the "powers that be" to recognize the sacrifice of each soldier and their loved ones upon their return from battle. They leave in glory bolstered by cheers and well wishes and return changed forever in many ways. Here we are a century later and we still here songs echoing the same refrain (tom russell band. "veteran's day" - johnny cash. "the big battle) and we read of veterans still fighting their governments for fair compensation. Whether these soldiers are conscripted or simply volunteer to serve their country, we need to be vigilant and make sure our governments are recognizing in concrete ways the suffering of our soldiers in service to their countries. This song touches the very heart of the individual soldier. Each has his/her own story. Add your reply
U + 8 Unregistered 2011-10-02 12:09:24 The Contributors Notes above are not exactly correct. A "swag" consisted of all ones belongings or goods rolled up in a ground sheet - tied behind your saddle or slung over your back. A "swagman" (the subject of the referenced song Waltzing Matilda) was a hobo, itinerent or unemployed traveller in rural Australia who carried his swag, or "humped his bluey", or went "waltzing Matilda" (here his swag is jokingly referred to as his female companion, Matilda). A "billabong" is the classical ox-bow lake. That is, a bend in the river which, through erosion and the cutting of a new course of the river, leaves an isolated, and typically curved, body of fresh water in the river valley/flood plain. In the arid parts of Australia, the rivers and billabongs are rare sources of fresh water, shade (hence fire wood) and wildlife seeking water, and so were prime camping spots for wandering swagmen. Add your reply
U + 6 Unregistered 2011-09-25 10:19:28 Eric Bovenkerk, the song is not American, but Australian (well, Eric Bogle was originally Scottish, but he immigrated to Aus). All the slang is Australian. It tells the story of Australia's involvement in ww1, the first war Australia actively fought in. "Walzing Matilda" is a classic Australian folk song, and has been referred to as "the unofficial national anthem of Australia". This song riffs off that classic ballad. I would also note that Gallipoli and the "ANZAC Legend" is far from forgotten, and it comprises an essential and prominent place in the Australian national identity (whether this is a good or bad thing is debatable). Incidentally, I agree that Joan Baez does a beautiful and moving cover of the song. 1 reply
w + 2 Will Do 2019-02-12 17:11:54 Several years ago, I spent some time in South Australia, actually in the outback north of Port Augusta. I was familiar with this song before this, sung by John McDermott. this is one of my favorite songs, an anti-war song that actually explains how horrible war is, especially adding in the egos and hubris of the leaders/generals. Remembrance Day is still honored and if someone says something bad about ANZACS in a bar, it's a good way to start a fight. I think Gallipoli helped establish that OZ was nobody's stepchild and should control her own military. by the way, the movie, Gallipoli, is my favorite Mel Gibson movie and does a fairly good job of establishing the mentality of how countries were so quick to make their young men cannon fodder in the War to End Wars. Add your reply
U + 2 Unregistered 2018-10-15 02:27:39 These words mean that the day was so horrible that many of the brave soldiers who were young men shed blood at the scene. This says how the soldiers who fought were horribly killed as in the sentence it says, "the blood stained the sand and water." Meaning that they died on the sand and the water as they were shot which would make them bleed. Add your reply
e + 2 ericbovenkerk 2011-06-22 22:18:33 The song is so full of history. At first I listened to Joan Baez who sings this song wonderfully not to mention her instrumental backing, but could not interpret the lyrics due to american slang, so it brought me here and found out, what this song meant to be about a war long forgotten and about politicians and power. Eric bogle sang it as it was those days. And he did. Thank you, eric bovenkerk from amsterdam holland. 1 reply
Write about your feelings and thoughts about And the Band Played Waltzing Matilda
Hey! It's useful.
If this song really means something special to you, describe your feelings and thoughts . Don't hesitate to explain what songwriters and singer wanted to say. Also we collected some tips and tricks for you:
Don't write just "I love this song." Hidden between the lines, words and thoughts sometimes hold many different not yet explained meanings
Remember: your meaning might be valuable for someone
Don't post links to images and links to facts
Write correctly
Don't spam and write clearly off-topic meanings
Don't write abusive, vulgar, offensive, racist, threatening or harassing meanings
Do not post anything that you do not have the right to post
Please note: We moderate every meaning
Follow these rules and your meaning will be published
→ Artist: E
→ Eric Bogle
→ And the Band Played Waltzing Matilda lyrics
Top meanings Post my meaning
U + 14 Unregistered As much as I loathe war I have nothing but admiration for all the diggers who fought for australia... Read more →
U + 8 Unregistered The song cries out for the "powers that be" to recognize the sacrifice of each soldier and their... Read more →
official video
More Eric Bogle lyrics
CORNFLOWER BLUE
NOW I'M EASY
Two Strong Arms
Nobody's Moggy Now
No Man's Land
Wee Dark Engine Room
The Flowers Of The Forest
Never Again-Remember
Don't You Worry About That
Aussie Barbeque
Featured lyrics
· IF YOU PRAY RIGHT Lyrics BROCKHAMPTON
· FANCY Lyrics TWICE
· Single Again Lyrics Big Sean
· Looking For America Lyrics Lana Del Rey
· WOW Lyrics Zara Larsson
· Fear Inoculum Lyrics Tool
· What If I Never Get Over You Lyrics Lady A
· ME! Lyrics Taylor Swift
· I Don't Care Lyrics Ed Sheeran
· Catfish Kate Lyrics Pixies
Write an explanation
Explanation guidelines:
Describe what artist is trying to say in a certain line, whether it's personal feelings, strong statement or something else.
Provide song facts, names, places and other worthy info that may give readers a perfect insight on the song's meaning.
Add links, pictures and videos to make your explanation more appealing. Provide quotes to support the facts you mention.
Request explanation
Bogle, Eric
The Band Played Waltzing Matilda
The Band Played Waltzing Matilda Songtext von Eric Bogle
The band played waltzing matilda songtext.
Writer(s): Eric Bogle Lyrics powered by www.musixmatch.com

Ähnliche Songtexte

Songtext kommentieren
Die 10 schönsten Lieder für das Erntedank-Fest mit Songtext
Wiesen-Hits: Die besten Oktoberfest-Hits aller Zeiten
Die 10 besten Songs zum Wandern
Ist "Hallelujah" von Leonard Cohen ein Hochzeitslied?
Beliebte songtexte von eric bogle.
No Man's Land
I Hate Wogs
If Wishes Were Fishes
No Man's Land (aka Green Field of France)
The War Correspondent
Two Strong Arms
When the Wind Blows
A Reason for It All
Glasgow Lullaby
Intro. Eric and the Informers
Safe in the Harbour
Scraps of Paper
Silly Slang Song
Dalai Lama's Candle
Ähnliche Artists
Quiz whitney houston sang "i will always love ...".
Einer Person gefällt »The Band Played Waltzing Matilda«.
Fragen und Antworten
Datenschutz / AGB
Cookie-Einwilligung widerrufen
twocolors - Cynical Songtext
Udo Lindenberg & Apache 207 - Komet Songtext
Lost Frequencies - The Feeling Songtext
Doja Cat - Paint the Town Red Songtext
Florian Künstler - Kleiner Finger Schwur Songtext
BENNETT - Vois sur ton chemin (Techno Mix) Songtext
Datenschutz
Möchtest du Inhalte von aktivieren? Dazu brauchen wir deine Einwillung*.
Akzeptieren oder Ablehnen
*Als Songtexte.com PUR User kannst du entscheiden, welche Inhalte von externen Anbietern wie Youtube, Instagram oder Facebook auf Songtexte.com geladen werden. Alle Informationen dazu findest du in unseren Datenschutzbestimmungen .
Log dich ein um diese Funktion zu nutzen.
Popular Song Lyrics
Billboard Hot 100
Upcoming Lyrics
Recently Added
Top Lyrics of 2011
Top Lyrics of 2010
Top Lyrics of 2009
More »
Popular Artists
Artists A-Z
Popular Albums
Upcoming Albums
Hip Hop/Rap
All Genres »
Daily Roundup
Album Reviews
Song Reviews
Sign In Register
Submit Lyrics
Song Lyrics
Artists - E
Eric Bogle Lyrics
Not the Worst of Eric Bogle Album
And the Band Played Waltzing Matilda Lyrics
Eric Bogle - And the Band Played Waltzing Matilda Lyrics
Artist: Eric Bogle
Album: Not the Worst of Eric Bogle
"And The Band Played Waltzing Matilda" - Eric Bogle Now when I was a young man, I carried me pack, and I lived the free life of a rover From the Murray's green basin to the dusty outback, well, I waltzed my Matilda all over. Then in 1915, my country said son, It's time you stopped rambling, there's work to be done. So they gave me a tin hat, and they gave me a gun, and they marched me away to the war. And the band played Waltzing Matilda, as the ship pulled away from the quay And amidst all the cheers, the flag-waving and tears, we sailed off for Gallipoli And how well I remember that terrible day, how our blood stained the sand and the water And of how in that hell that they called Suvla Bay, we were butchered like lambs at the slaughter. Johnny Turk he was waiting, he'd primed himself well. He shower'd us with bullets, And he rained us with shell. And in five minutes flat, he'd blown us all to hell Nearly blew us right back to Australia. But the band played Waltzing Matilda, when we stopped to bury our slain. We buried ours, and the Turks buried theirs, then we started all over again. And those that were left, well we tried to survive, in that mad world of blood, death and fire And for ten weary weeks, I kept myself alive, though around me the corpses piled higher Then a big Turkish shell knocked me arse over head, and when I woke up in my hospital bed, And saw what it had done, well I wished I was dead. Never knew there was worse things than dyin'. For I'll go no more waltzing Matilda, all around the green bush far and free To hump tent and pegs, a man needs both legs-no more waltzing Matilda for me. So they gathered the crippled, the wounded, the maimed, and they shipped us back home to Australia. The legless, the armless, the blind, the insane, those proud wounded heroes of Suvla And as our ship pulled into Circular Quay, I looked at the place where me legs used to be. And thanked Christ there was nobody waiting for me, to grieve, to mourn, and to pity. But the band played Waltzing Matilda, as they carried us down the gangway. But nobody cheered, they just stood and stared, then they turned all their faces away And so now every April, I sit on me porch, and I watch the parades pass before me. And I see my old comrades, how proudly they march, reviving old dreams of past glories And the old men march slowly, old bones stiff and sore. They're tired old heroes from a forgotten war And the young people ask, what are they marching for? And I ask myself the same question. But the band plays Waltzing Matilda, and the old men still answer the call, But as year follows year, more old men disappear. Someday no one will march there at all. Waltzing Matilda, Waltzing Matilda, who'll come a-waltzing Matilda with me? And their ghosts may be heard as they march by that billabong, who'll come a-waltzing Matilda with me? *********************************************************************************************** NOTES: "Matilda" - the backpack and associated gear used by livestock drovers and prospecters in remote areas of the Australian outback. "Swag" - canvas sleeping bag "Billabong" - creek or estuary, generally with an outlet to the sea and containing more or less brackish water. Historical Note: The Gallipoli Campaign (April 25, 1915-January 8, 1916), a major land and sea operation of World War I, in which British, French, Australian, and New Zealand forces unsuccessfully attempted an invasion of Turkey. The action was confined to the Dardanelles Strait and the tip of the Gallipoli (Gelibolu) Peninsula near Istanbul. The purpose of the campaign, devised by British munitions minister David Lloyd George, first lord of the admiralty Winston Churchill, General Herbert H. Kitchener, and Admiral Sackville H. Carden, was to open up a new theater of war as an alternative to the stalemate in France, to relieve Turkish pressure on Russian forces in the Caucasus, and, by gaining control of Istanbul and the straits, to provide a direct link with Russia via the Black Sea. This campaign is also significant for Australians in that it marked the first time a major Australian military force was commanded by Australian, instead of English, officers. What initially was to be exclusively a naval operation failed in February 1915 when several British and French ships were damaged by floating mines. A land invasion was then decided on, but it was not begun until late April. An amphibious landing at that time was met with heavy resistance by the Turks. Excessive caution and timorous leadership by the British commander, Sir Ian Hamilton, resulted in several lost initiatives. Little headway was made beyond the several beachheads. In early August, after three months of stalemate and stagnation on the beaches, a new major offensive was begun. Once again, however, the excessive caution and indifferent leadership of the British command offset the effect of heavy reinforcements. The Turkish forces, on the other hand, were inspired by the leadership of Mustafa Kemal (Kemal Atatürk, later president of Turkey) and the skill of their German commander, Otto Liman von Sanders. After a few more months of stalemate, Hamilton was replaced by Sir Charles Monro, who was sent to evaluate the situation. Monro recommended evacuation, and the allied forces were withdrawn in December and January. British casualties were 205, 000 out of 410, 000; the French sustained a rate of 47, 000 out of 79, 000; Turkish, 250, 000 to 300, 000 out of 500, 000. The fiasco badly stained the reputations of Churchill, Hamilton, and Kitchener. Despite its overall failure, however, the Gallipoli campaign weakened the Turks enough to facilitate the British seizure of Palestine in 1917. The action also distracted the Germans from a plan they had in 1915 to begin another offensive in France.
Add Comment
Not the worst of eric bogle tracklist.
Get the embed code
Eric Bogle Lyrics provided by SongLyrics.com
Note: When you embed the widget in your site, it will match your site's styles (CSS). This is just a preview!
Preview the embedded widget
In the Know
Popular eric bogle lyrics.
Cannot annotate a non-flat selection. Make sure your selection starts and ends within the same node.
An annotation cannot contain another annotation.
ABBREVIATIONS
BIOGRAPHIES
CALCULATORS
CONVERSIONS
DEFINITIONS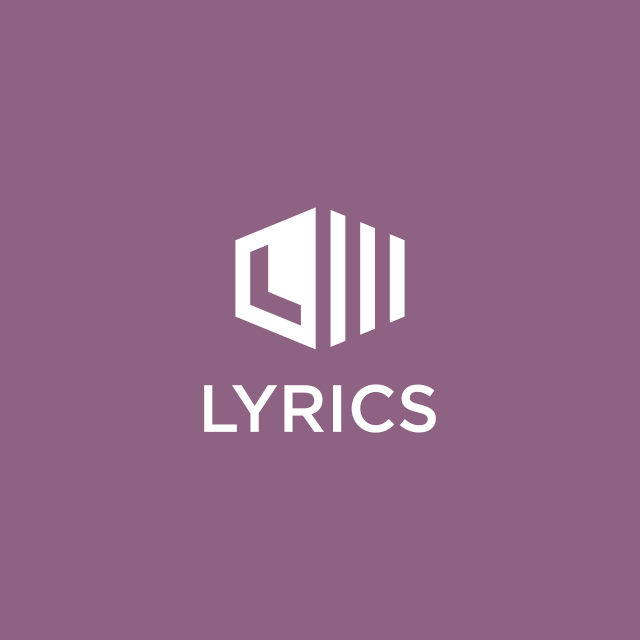 PDF Playlist
The Band Played Waltzing Matilda
About The Band Played Waltzing Matilda
"And the Band Played Waltzing Matilda" is a song written by Scottish-born Australian singer-songwriter Eric Bogle in 1971. The song describes war as futile and gruesome, while criticising those who seek to glorify it. This is exemplified in the song by the account of a young Australian serviceman who is maimed during the Gallipoli Campaign of the First World War. The protagonist, who had travelled across rural Australia before the war, is emotionally devastated by the loss of his legs in battle. As the years pass he notes the death of other veterans, while the younger generation becomes apathetic to the veterans and their cause. At its conclusion, the song incorporates the melody and a few lines of lyrics of the 1895 song "Waltzing Matilda" by Australian poet Banjo Paterson. Many cover versions of the song have been performed and recorded, as well as many versions in foreign languages. more »
The easy, fast & fun way to learn how to sing: 30DaySinger.com
become a better singer in only 30 days , with easy video lessons.
Eric Bogle AM (born 23 September 1944, Peebles, Scotland) is a folk singer-songwriter. He emigrated to Australia in 1969 and currently resides near Adelaide, South Australia. On 25 January 1987, he was appointed a Member of the Order of Australia for his work as a singer-songwriter. In May 2001 the Australasian Performing Right Association (APRA), as part of its 75th Anniversary celebrations, named his song, "And the Band Played Waltzing Matilda", as one of the Top 30 Australian songs of all time. more »
Follow 0 fans
Sheet Music PDF Playlist
Written by: Eric Bogle
Lyrics © MUSIC SALES CORPORATION
Lyrics Licensed & Provided by LyricFind
11 facts about this song
Discuss the the band played waltzing matilda lyrics with the community:.
Report Comment
We're doing our best to make sure our content is useful, accurate and safe. If by any chance you spot an inappropriate comment while navigating through our website please use this form to let us know, and we'll take care of it shortly.
You need to be logged in to favorite .
Create a new account.
Your name: * Required
Your email address: * Required
Pick a user name: * Required
Username: * Required
Password: * Required
Forgot your password? Retrieve it
Use the citation below to add these lyrics to your bibliography:
Style: MLA Chicago APA
"The Band Played Waltzing Matilda Lyrics." Lyrics.com. STANDS4 LLC, 2023. Web. 19 Oct. 2023. < https://www.lyrics.com/lyric/196122/Eric+Bogle/The+Band+Played+Waltzing+Matilda >.

Missing lyrics by Eric Bogle?
Know any other songs by eric bogle don't keep it to yourself, image credit, the web's largest resource for, music, songs & lyrics, a member of the stands4 network, watch the song video, more tracks from the album, now i'm easy.
#1 Now I'm Easy
#10 The Band Played Waltzing Matilda
Browse Lyrics.com
Our awesome collection of, promoted songs.
Get promoted
Are you a music master?
What is the name of eddie van halen's favorite guitar.
A. Eruption
B. Frankenstrat
C. EVH1
D. Striper
Free, no signup required :
Add to chrome, add to firefox, on radio right now.
Powered by OnRad.io
Think you know music? Test your MusicIQ here!