QuestionsAnswered.net
What's Your Question?
How to Purchase Fisher Parts Online
You can buy Fisher plow parts online through dealers that partner with the Fisher company, through some major online retailers and through online auctions. The Fisher company makes it easy to find a dealer who carries parts, and you can use the list to find dealers that offer online ordering.
Start on The Fisher Website
When you're looking for Fisher parts, head to the company website and click the icon to find your dealer. Enter your city and state or your zip code, then click the search icon to bring up results. The results show a map with local dealers pinned on it. There are also names, addresses and phone numbers provided. If no website is shown, you can click the icon for more details about the dealer. If no website comes up at that point, you can consider emailing the dealership or moving on to the next one on the list to look for a website that offers online ordering.
Major Online Sellers
Some major online sellers offer Fisher plow parts, as shown on the Amazon website. You need to have the part name and number to shop for parts using this type of site. Pictures are typically provided, though, so you can do some comparison if you have your old Fisher car available.
Online Auction Sites
While inventory available on auction websites may change frequently, Fisher parts may occasionally turn up on these sites. Review product descriptions carefully, and check the seller's return policy to make sure the part can be returned if it turns out to be the wrong part. Examine photos provided by the seller as well, and ask questions if you have any doubts or concerns you may have about the part before placing a bid.
Emailing or Visiting a Fisher Dealer
While buying online offers a great deal of convenience, if you aren't certain of the part name you may want to email or visit the dealer. Take your old Fisher part with you if you go in person so the dealer can confirm its name and part number. If you choose to email the dealer, include clear photos of the old part to help the dealer identify the part and the correct number to order its replacement.
Fisher Support
In addition to contacting a dealer directly, you can also visit the Support page on the Fisher website to get information. The support page features an eSearch function that lets you look up the information you need through the company website. You can also look up installation instructions and a mechanic's guide. There are links to video tutorials to help you put the new parts on your equipment, too.
MORE FROM QUESTIONSANSWERED.NET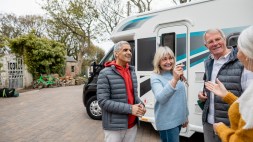 Fishers Ghost Tyre Service
Mechanics & motor engineers, fishers ghost tyre service opening hours in campbelltown.
Explore similar businesses nearby
Attract more customers by adding more content such as opening hours, logo and more
Remove your competitors from this page
Products and Services
Payment methods.
Alignments, Inspections, Repairs, Testing, Tune-ups
Green Slips, Rego Checks, Roadworthy Certificates, Safety Checks
Australian Operated, Australian Owned, Drop Off, Family Operated, Family Owned, Pick-up, Same Day Service
Catering To
4WDs, Agricultural Machinery, All-wheel Drive, Automatics, Classic, Hot Rods, Manual, Racing Cars, Utes
Mechanics & Motor Engineers
Disability Services & Mobility Equipment
Brake & Clutch Services
Exhaust Systems & Mufflers
Car Loans & Motor Vehicle Finance
New Car Dealers
About Yellow Pages
Order or cancel your book
Terms of use
Get a free listing
Digital marketing solutions
Business hub
myYellow login

Compare vehicle loans from 70+ lenders & get pre-approval within 5 minutes

Fishers Ghost Tyre Service Campbelltown
Store address.

Campbelltown NSW 2560, Australia
Trading Hours
About fishers ghost tyre service campbelltown and the team, services at fishers ghost tyre service campbelltown, payment types accepted.

Get in touch with Fishers Ghost Tyre Service Campbelltown

Speak to a local tyre expert now
We pay our respects to the Dharawal people who are the traditional custodians of the land, whose deepening connection to culture and customs have cared for this country for over 60,000 years. We acknowledge Elders past, present and emerging for their immense spiritual connection to place which was never ceded. Dharawal land has always been recognised as a meeting place for people from other lands, and in this spirit we respectfully continue this tradition through the bringing together of our communities through arts and culture. Always was and Always will be Aboriginal land.
Sign up to the CAC newsletter
2023 Fishers Ghost Art Award Finalists
CONTEMPORARY
TRADITIONAL
We will keep fighting for all libraries - stand with us!
Internet Archive Audio
This Just In
Grateful Dead
Old Time Radio
78 RPMs and Cylinder Recordings
Audio Books & Poetry
Computers, Technology and Science
Music, Arts & Culture
News & Public Affairs
Spirituality & Religion
Radio News Archive
Flickr Commons
Occupy Wall Street Flickr
NASA Images
Solar System Collection
Ames Research Center
All Software
Old School Emulation
MS-DOS Games
Historical Software
Classic PC Games
Software Library
Kodi Archive and Support File
Vintage Software
CD-ROM Software
CD-ROM Software Library
Software Sites
Tucows Software Library
Shareware CD-ROMs
Software Capsules Compilation
CD-ROM Images
ZX Spectrum
DOOM Level CD
Smithsonian Libraries
FEDLINK (US)
Lincoln Collection
American Libraries
Canadian Libraries
Universal Library
Project Gutenberg
Children's Library
Biodiversity Heritage Library
Books by Language
Additional Collections
Prelinger Archives
Democracy Now!
Occupy Wall Street
TV NSA Clip Library
Animation & Cartoons
Arts & Music
Computers & Technology
Cultural & Academic Films
Ephemeral Films
Sports Videos
Videogame Videos
Youth Media
Search the history of over 835 billion web pages on the Internet.
Mobile Apps
Wayback Machine (iOS)
Wayback Machine (Android)
Browser Extensions
Archive-it subscription.
Explore the Collections
Build Collections
Save Page Now
Capture a web page as it appears now for use as a trusted citation in the future.
Please enter a valid web address
Donate Donate icon An illustration of a heart shape
FISHER'S GHOST:-(THE ORIGINAL, COMPLETE MANUSCRIPT, LOCATED IN CAMPBELLTOWN CITY LIBRARY, NSW).
Bookreader item preview, share or embed this item, flag this item for.
Graphic Violence
Explicit Sexual Content
Hate Speech
Misinformation/Disinformation
Marketing/Phishing/Advertising
Misleading/Inaccurate/Missing Metadata
this item is currently being modified/updated by the task: derive
PLEASE NOTE:- IN TIME FOR THE 60TH ANNIVERSARY OF THE ANNUAL FISHER'S GHOST FESTIVAL, THE CAMPBELLTOWN CITY LIBRARY FOR THE FIRST TIME HAS ACQUIRED THE ORIGINAL, UNABRIDGED MANUSCRIPT BY DONATION.
TO VIEW THE FULL ORIGINAL MANUSCRIPT, (INSTEAD OF THIS SERIAL VERSION)/, I STRONGLY RECOMMEND VISITING THE CAMPBELLTOWN LIBRARY WEBSITE AT :- www.campbelltown.nsw.gov.au/RSF/ServicesandFacilities/Libraries/LocalInformation/FishersGhost
THE WHOLE STORY CAN BE ACCESSED IN PDF FORMAT, MAKING IT VERY EASY TO READ.!
IT CAN ALSO BE LISTENED TO BY VOICE, AS THERE IS PROVISION FOR THIS MEDIUM IF IT IS NEEDED.
PLEASE NOTE:-  FOLLOW THIS LINK TO SEE BACKGROUND ON HOW THE CAMPELLTOWN LIBRARY ACQUIRED THE MANUSCRIPT, :-ENTITLED :("FISHER'S GHOST MANUSCRIPT COMES TO LIGHT").:-
www.campbelltown-library.blogspot.com
ANYONE ATTENDING THE FESTIVAL INTERESTED IN THE WHOLE, TRUE STORY BEHIND THE LEGEND COULD VISIT THE LIBRARY AND ENQUIRE ABOUT FINDING OUT MORE OF THE NEWLY DISCOVERED, AND RATHER GRUESOME DETAILS OF FISHER'S MURDER AND GHOSTLY SIGHTING!
THE WORK HERE IS DERIVED FROM THE MAJOR MANUSCRIPT, AND WAS WRITTEN AS A POSSIBLE TELEVISION SERIES IN SIXTEEN EPISODES. THE AUTHOR STRONGLY BELIEVES HIS INTENSIVE RESEARCH AND INTERVIEWS WITH THE GREAT GRAND NIECE OF 'THE GHOST' AND RECEIPT OF ORIGINAL LETTERS FROM FISHER FAMILY MEMBERS, HAVE ENABLED HIM TO PRODUCE THE DEFINITIVE HISTORY OF THIS FASCINATING STORY FROM EARLY AUSTRALIAN COLONIAL TIMES! HIS MANUSCRIPT UPON WHICH IT IS BASED EARNED HIM A CIVIC RECEPTION BY THE CAMPBELLTOWN COUNCIL, AND INTEREST IN THE TRUTH BEHIND FISHER'S MYSTERIOUS DISAPPEARANCE AND REPORTS OF THE GHOSTLY SIGHTING STILL INTRIGUE THE COMMUNITY TODAY, PROMPTING THE ANNUAL FISHER'S GHOST FESTIVAL HELD IN CAMPBELLTOWN, NSW.
PLEASE NOTE:- FOR THOSE INTERESTED IN 'DIGGING' EVEN DEEPER INTO THE RESEARCH AND FINDINGS ABOUT THE PSYCHO- MECHANICS OF GHOSTS AND APPARITIONS FROM STUDIES IN THE USSR, (BEHIND THE IRON CURTAIN)- THERE WILL SOON BE UPLOADED AS AN APPENDIX TO THIS FISHER'S GHOST MANUSCRIPT A LARGE CHAPTER ON THIS SUBJECT WITH SOME REFERENCE AND RELEVANCE  TO THE MAIN WORK.
(THIS ADDITION IS EXCLUSIVE TO THE INTERNET ARCHIVE AND IS NOT PUBLISHED ANYWHERE ELSE TO DATE!)
NOTE:- AT THE END OF JUNE, 2021 THIS EXCLUSIVE APPENDIX HAS BEEN UPLOADED HERE TO THE 'FISHER'S GHOST ORIGINAL MANUSCRIPT!
EVERYONE VIEWING IT CAN BE ASSURED A PROPHETIC EXPERIENCE, WHICH IS ONE HUNDRED PER CENT AUTHENTIC AND IS BASED UPON REVELATIONS TO THE AUTHOR IN HIS CAPACITY OF A VERY RESPECTED PSYCHIC CHANNEL AND MEDIUM!
I STRONGLY SUGGEST TO GIVE IT AN OPEN MINDED VIEW!
YOU WILL NOT BE  DISAPPOINTED, ALTHOUGH UNDERSTANDABLY IT CAN'T FAIL TO RESONATE WITH SPECIALISTS OF THE 'SCIENCE' OF PARAPSYCHOLOGY OR THOSE WHO ARE EVEN CASUAL "GHOST HUNTERS"!!!
TO OPEN AND VIEW THIS TRULY REVELATORY APPENDIX, ENTITLED "GHOSTS"- (THE PSYCHO MECHANICS OF APPARITIONS), COMPRISING SIXTEEN TYPE WRITTEN PAGES, GO TO "SHOW ALL" AND THE WORK WILL DISPLAY UNDER THE HEADING- "FILES FOR THEGHOSTOF FREDERICKFISHER"
IT IS THE LAST FILE ENTRY ON THE LIST, ENTITLED "GHOSTS 2.pdf".
POINT TO NOTE WHEN VIEWING AND REACHING PAGE 11, IF YOU SCROLL DOWN FROM THE END OF THE PAGE, THERE IS A PAGE 11a TO COMPLETE THE PAGE TEXT!!! "
PLEASE NOTE:- Due to the separation into sixteen episodes, during the uploading process the Episodes (DOCS) are not in numerical, sequential order, so this unfortunately will require more time in accessing the complete item. E.G The Title Page and six Synopses Pages are at the bottom of the list, so in reverse order. Apologies for this!
plus-circle Add Review comment Reviews
2 Favorites
DOWNLOAD OPTIONS
In collections.
Uploaded by james barrett on June 30, 2013
SIMILAR ITEMS (based on metadata)
Skip to content
Skip to search
Student portal
Staff portal (Inside the department)
Edit this site
Edit this page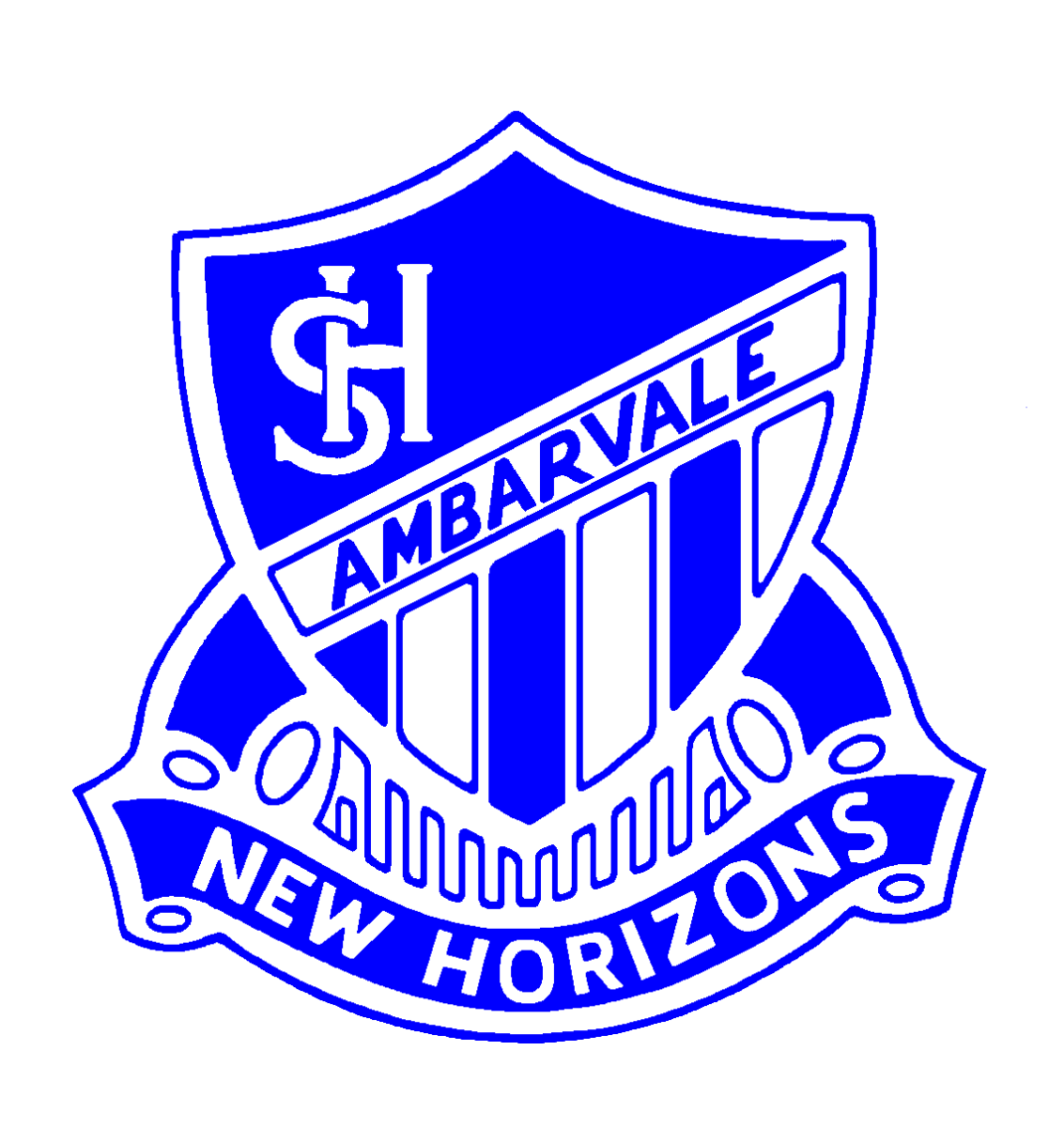 Ambarvale High School
Make a payment
School planning and reporting
Location and transport
Financial contributions and assistance
Rules and policies
What we offer
Payment - School Bytes
School counselling service
TRREC (PB4L)
Studying at high school
Years 7 and 8
Years 9 and 10
Years 11 and 12
Volunteering at school
Parent-teacher interviews
Inclusive learning support
Year 7 assessment calendar
Year 8 assessment calendar
Year 9 assessment calendar
Year 10 assessment calendar
Year 11 assessment calendar
Year 12 assessment calendar
Learning remotely
Creative arts
Human society and its environment
Mathematics
PDHPE Electives
Technological and applied studies
Learning and Support
Special Education
Religion and ethics
Learning across the curriculum
Scholarships and awards
Girls U16 Rugby League Team
Medieval Day
Ambarvale High School School Captains 2019
Victor Chang Awards
Year 9 (2018) S.E.E.D
Congratulations to AHS 2019 Leadership Team
Congratulations to Jordan and Zahraa who started their University degrees over the holidays.
TEDx @Ambarvale High School
Congratulations Jessica Langford
Harmony Day
Young Endeavour
National Future Schools Conference
Pass the Parcel
AHS is in Tokyo
Welcoming Olympian Joshua Katz to AHS
Mr Roberts Yr 12 ITTI Class
State Oztag
Year 10 Special Occasions Cake Decoration (Assessment Task)
Year 7 Macurthur Region Bridges Excursion
AHS hit the slopes
Ambar Cafe Year 12 Hospitality
Yr 12 Industrial Technology Major Projects
Year 7 Medieval Day
CHS Athletics results for AHS Yr 8 student Damita
Year 12 Biology dissecting eyeballs
Ruby Awards
New school signs for AHS
Boys Garden Club
RuOK Day & National Health PDHPE Education Day
Teacher Vs Students lunch time netball
Art wall murals with Ms Calman
2020 Leadership Team
WWI Deep learning day for our support unit
Year 12 Graduation Cooking
Graduation 2019 and 2020 Leadership Team Handover
Maximising the Badge
AHS Science Block
Year 10 Maths Stem chocolate bake off
Year 12 Formal / 2019 / Lakeside Golf Club
Year 10 Work Experience
Mantle Clock Project (Year 10 Timber)
Classes 8Tec1 | 8Tec 7 | Food Technology, modifying recipes.
Photography Darkroom Renovation
4-day Teacher professional learning conference during school holidays
AHS Valentine's Day writing competition.
Yr 11 Multi Media introduction to computer graphics cartoon activity
Australian Landscapes
Welcome our newest additions....Year 7
Year 11 First Day in their senior uniform
Year 10 hard at work
Year 7 Bunsen burner license
Year 11 over night excursion to Wooglemai Environmental Education Centre.
Year 7 Bridge Design
Yr 11 Experiment Crystal Growth & Time and Growing Microscopic Minerals
Ms Reilly's class is working with Materials
Mrs McAteer's Yr9 Photography Class
2020 AHS Swimming Carnival
National Day of Action Against Bullying and Violence
Introducing our 6 into 7 Year Advisers
Tiny houses for 3D sculpture
Celebrating International Women's Day with special guest Kerri-Anne Kennerley
AHS library poles mini make over thanks to Trevor Eastwood & Jason Douglas from Dalmarri.
Socially Distancing
Creativity Lesson
Chilly Tuesday
Finishing touches for Yr 8 Footstools
Plating Cheesecake
Homemade Soaps
PERMA Model
Enzymes in living organisms
Our amazing wall of inclusion
Effect of antibiotics on bacterial growth
3D Fluid Mosaic Models
Robotics Club
Before and After photos
Aiden completing his SBAT with Jaguar Land Rover
Automotive work placement with Clintons Toyota
Leadership team for 2021
Cooler Classrooms Program
New Laptops
Atomic Theory Timelines
Yr 10 Pottery
Yr 11 Ancient History
Mr Simmons Yr 8 Class
Painting with light
NAIDOC Week 2020
Campbelltown Achievement Award
Year 12 Visual Arts Body of Works
2020 Presentation Assembly - Year 7
2020 Presentation Assembly - Year 8
2020 Presentation Assembly - Year 9
2020 Presentation Assembly - Year 10
2020 Presentation Assembly - Year 11
2020 Presentation Assembly - Year 11 (Special Awards)
2020 Presentation Assembly - Year 10 (Special Awards)
Outdoor Fitness Equipment
Sneak Peak at our Senior Leaders area
Valentine's Day Sale by Yr 11 Retail Class
3D Printers
Yr 8 Visual Arts 3D Clay Houses
National Day of Action Against Bullying and Violence at AHS
Anti-Bullying Art Competition
Ms Zahid's Yr 12 Advanced English Speed Writing Workshop
Work Placement for Cert III Human Services
Year 7 Building Friendships
Inquisitive Minds Interactive Workshop
Aboriginal Health Workshop
Profectus Hook visit Symbio Wildlife Park.
Yr 7 'Animal Jam' and 'Monster' Pinch Pots
Welcome Back to AHS Term 2
Senior Leaders Gazebo is finished
Macquarie University archaeologists visit our Yr 11 and Yr 12 students
Science students deliver practical lessons at TAPS
Cancer Council Biggest Morning Tea
Reconciliation Week Morning Tea at AHS
Year 7 Music
Year 9 Food Technology
Welcome Back
2022 Senior Leaders
Year 12 Biology
Campbelltown Councils Excellence Award
Our AHS family is growing with some new additions to our farm.
Our new additions have settled in well.
2021 Work Experience
Premiers Anzac Memorial Scholarship Tour
School's out!
ALL-Schools Championships
School Development Day
First Day of Term 1 2019 for Years 7, 11 and 12 ONLY
Term 1 Returns for ALL YEARS
AHS School Photos
AHS Swimming Carnival
Year 7 & 8 Gala Day
Year 7 Meet and Greet
Lowes 20% off 1 day only
Yr 9 Commerce 'Consumer Choice' Excursion - Macarthur Square
Girls West Leagues Cup Rugby League - Round 1
Year 9 Commerce 'Consumer Choice' Excursion - Macarthur Square
Year 12 Trials
AHS Athletics Carnival 2019
Western Sydney University Chemistry Day
Sydney Jewish Museum
ARTucation Program
Macarthur Area Careers Expo
Yr 11 Work Studies
Best Start Year 7 Assessment 2019
Year 11 Exams 2019
Year 10 Taronga Zoo Excursion
Referee - Gala Day
Sports Coaching Hours
Enrichment Morning
2019 Year 12 Graduation
Enrichment Morning (High School Transition Workshops)
Medieval Enrichment Day Year 7
Japan Foundation Excursion
Year 12 Australian Botanical Gardens Excursion
Important Information for Yr 12 students and parents
Year 7 4SEE - 'Think Big, Act Local"
White Card Course Training
Boys West Leagues Cup Rugby League - Round 1
Girls Open Knockout Soccer
TRREC Ambassador Reward Excursion - Camden Show
Boys Group 6 Wests - School Boy Trophy Round 1
Robogals - Sydney Science and Engineering Day
Rugby League during School Sport Term 2, 2019
Work Experience Activities Term 2 and 3 Retail Services
Tuning in to Teens
Science Poster Competition
Luna Park/Theme Park Physics Depth Study
Annual Cross Country Carnival - Colour Run
Homework Study Centre
Pasifika Achievement to Higher Education (PATHE)
Changes to Delivery of Year 12 VET Hospitality Food and Beverage
World War 1 Immersion Day
NAISDA In-School Dance Workshop
Horse - Assisted Learning Program 2019
Year 12 Formal 2019
Year 10 Work Experience Week
Support Unit Camp to Nepean Adventure Centre
Japanese Film Festival
Fast Forward Program, WSU, Campbelltown Campus
Rosemeadow Sport Assistant
Parent Information Session (NDIS)
Circus Club
Year 12 Geography excursion to Towra Point Wetlands
Year 9 Wellbeing Excursion Sydney Aquarium
Year 8 Journey Workshop
Year 9 Wellbeing Excursion
NRL School to Work Program Incursion Mentoring
Year 11 Kickstart Physics
STEM Learning Expo
Music Showcase
Free information session about mental health and wellbeing in adolescence.
NSW Premier's Sporting Challenge Leading with Action Day & Online Registration.
Walking School Sport Term 3
Year 11 Dumaresq Cinemas
Life Ready Program
Year 9 ' Olympics Unleashed' program.
Subject Selection Night
Theatre Excursion 'Macbeth' Playhouse, Sydney Opera House, Sydney
Local community Field Trips - Year 7 4SEE
Tick, Tick, Boom! - Year 9 & 10
U-Turn the Wheel Year 11
Year 7 Macarthur Bridges Field Study Tour
TRREC Students Snow Camp
Kokoda Track 2020
Ancient Rome Enrichment Day
NRL School to Work Program
Creative & Performing Arts Exhibition Evening
Parent Information Session & Orientation Day Year 6 into Year 7
Year 8 Luna Park
TRREC Rewards Excursion - Jamberoo Action Park
Year 10 'All My Own Work' Program Plus USI
Passion Project Day - Mobile Rock Climbing
Year 7 Swim School
Free Workshop (Community Links Wellbeing & Dr Steven Walker)
Alternate Swim Challenge Test
Discovery Day at UOW
Western Sydney University Pathways to dreaming Program Year 9 & 10 Workshops
AHS Halloween Social
Year 11 Biology Compulsory Field Trip Excursion
AHS Homework Club
AHS Swimming Carnival 2020
Year 7 Agricultural Technology
Fast Forward Program Year 12 Conference
Ancient Egypt Seminar Yr 12
Retail Serviced Deep Learning Day
Luna Park - Business Studies
Urban Dynamics Fieldwork
Australian War Memorial - Year 11 Modern History
Community Access 2020
Yr 10 Luna Park - Crime, Justice and Money Elective
Boys Opens Knockout Soccer
Camden Show - Camden Showground
Digital Thumbprint Year 9 & 10
School to Work - Make an Informed Choice
Year 7 Meet & Greet
Gifted and High Potential English and Drama Students
Ambartour Incursion
Year 10 - HSIE Coastal Management Field Work Excursion to Garie Beach
Powerhouse Museum - Yr 8 (Hornet, Slater and Grasshopper)
ALL Excursions Cancelled
Futsal NSW Under 16's Regional Championships
Futsal NSW Under 14's Regional Championships
Futsal NSW Opens Regional Championships
Year 7 and 8 - Think You Know Incursion
My Gateway Recruitment Day
Last day of Term 3
1300apprentice
Fast Forward Program
Year 12 Formal
Year 12 Formal for 2021
Year 12 Legal Studies - Downing Centre Courts
Digital Thumbprint Year 7 & 8
Handball NSW High Schools State Championships
Powerhouse Museum - Yr 8 (Cicada, Mantis & Dragonfly)
Enrichment Excursion
Online writing competition - Writing Frenzy.
Additional school development day
Year 10 Immunisation Schedule 2020
Strong Learners
Year 12 Visual Arts HSC Body of Work -Extra Lessons
Year 12 HSC Holiday Workshops 2020
Last Day of Term 2
Visual Arts/Music Performance HSC Body of Work - Holiday Lessons
Week 2 Year 12 HSC Holiday Workshops 2020
Year 11 Modern History
Digital Thumbprint
Year 12 Formal, 2020
Support Unit - Sydney Zoo
Outdoor Education Day - Wedderburn Christian Campsite
Year 10 Mandatory programs during Week 8
Future University Students
Western Sydney University Zoom for AHS Students
Skills and Thrills digital parent showcase
Free Recyclables Drop Off Day
Stage 5 Subject Selection Information
Stage 6 Subject Selection Information
First day of Term 4
Youth School Holiday Activity - Voice Acting Q&A with Aimee Smith
2020 HSC written exam timetable by week
Year 8 VALID Science 8 Test
Staff Development Day 2021 - No School for students on this day.
Last Day of Term 4
Year 7 2021 Orientation Day
Interview Day - Year 10 Mock Job Interviews
30 Things for young people to do in Macarthur under $15
Staff Development Days 2021 - No School for students on these two days.
Years 7, 11 & 12 Return to School
Year 12 Formal 2021
Year 7 2021 Transition Camp
Graduation Invite
School Returns for ALL years
Annual Swimming Carnival - 2021
Sports, Lifestyle and Outdoor Recreation Bushwalk
Community Mobility/Living Skills Program 2021
Art Group for Wellbeing Program
Zone Swimming Carnival
Earth & Environmental Science Excursion to Australian Museum
Year 9 CJM - Consumer & Financial Decisions - Macarthur Square
Yr 11 Depth Study - Observing Animal Behaviour
Yr 11 Biology Compulsory Field Trip Excursion.
Outdoor Recreational Camp to Cataract Scout Park
Ambartour Year 7 2022
Exploring E-Cigarettes
Brainstorm Production - Cyberia Year 7 & 8
Support Unit - Australian National Maritime Museum
Medieval Enrichment Day (Incursion)
Aboriginal Dance Workshop
Referee Gala Day
Elevate Seminars - Year 7, 8 and 10
First Day Term 2, 2021
Girls Night In (Yr 7 and 8)
AHS Cross Country
Fisher Zone Cross Country Carnival
Futsal NSW Open Regional Championships
Elevate Seminars - Year 8 and 9
Parent & Student EVET Information Session (Yr 10 and 11 Support Unit)
Cross Country Carnival
NSW School Vaccination Program Year 7 - 2021
High Tea at Campbelltown TAFE
University Shield, Eschol Park Sports Complex
Profectus Activity Information and Consent Tree planting and Koala Habitat Walk (Campbelltown Council)
Casula Powerhouse Museum -The Tempest
Ancient History Seminar and Workshop
Ancient History Seminar and Workshop Year 11
Community Access Term 2 2021 - Wollongong- Beach Picnic
MTC Indigenous Careers Expo
NSW OZTAG Victoria Park Minto
SSW Buckley Shield Finals
SSW University Shield Finals
Lomandra Food Truck at AHS
Science Enrichment
Zone Athletics Carnival
High Potential Gifted Students Excursion
Elevate Seminars - Year 9
Year 10 Immunisation Schedule 2021
Parent/Carer Workshop Exploring E-Cigrarettes Via Zoom
Year 12 Modern History Lecture Day
Year 12 Ancient History Lecture Day
Year 9 Fast Forward On-Campus Day
Rescheduled SLR Outdoor Recreational Camp
Jobs For Youth Night Event
AHS 2021 Annual Athletics Carnival
Community Access - Rashays Restaurant
Year 12 Trial Exam Timetable and Exam Procedures
Science and Engineering Challenge
Paws and De-Stress
Stage 5 (Year 9 and 10) Outdoor Education Coastal Walk
Year 12 HSC Holiday Workshops 2021
Year 10 STEM - Rosemeadow Marketplace
Stage 4 (Year 7 & 8) Outdoor Educational Coastal Walk
Stage 5 Geography
Year 11 Work Studies
Junior Leadership
Last Day of Term 1, 2021
Staff Development Day - (No Students)
Teen Vision - School Holiday Workshop
Symbio Wildlife Park (Support Unit)
BIG HEAD Youth Week 2021
Year 12 HSC Holiday Workshop 2021
Aboriginal Health in Schools program
Support Unit - Symbio Wildlife Park
U/14's Buckley Shield
Youth Advocacy Leadership Team Year 7, 8, 9, 10 and 11.
Orientation Day Yr 7 2022
NSW School Vaccination Program - Year 7 - 2021
Support Unit Camp to Wedderburn Christian Campsite
Yr 9 History
Year 7, 11 and 12 Return to School
Learning Labs Program
Bite Back Program Year 8, 9 and 10
Live-streamed head start and revision lectures for Year 9-12 students in NSW
Year 12 Return to School
Term 4 Remote learning continues
Welcome to the HSC
Year 11 Return to School
Save the Date Welcome to the HSC Year 'day'
Years 7, 8, 9 and 10 Return to School
Years 8 , 9 and 10 Return to School
UOW Discovery Day
AHS Annual Swimming Carnival 2022
Term 2 - Back to School
School Holidays
Staff Development Day - NO Students on this day.
Staff Development Day - NO Students at school today
Ambarvale High School 2019 Bell Times
2019 Bell Times
2019 Canteen Menu from Total Canteen Solutions
Back to school
Bus Changes
Creative Kids / Active Kids voucher from NSW State Government
Follow your heart, not the herd
Where to find Assessment Tasks on our school website
School Zone Parking Offences
School Zone Traffic Offences
How to detect Scoliosis
Grow Together
Campbelltown 2019 Youth Week 10-18 April
Saving local wild life
Year Matters 7-12
Harmony Day 2019
Bring back memories, not measles
Apply now for My Community Project funding
Busabout tap on and tap off information
Information surrounding Naplan Online
Mercy Youth Awards 2019
Your NAPLAN questions answered
Luke Mangan's 'The Inspired Series'
TAFE High Tea
The Game Changer Challenge is back
Creative and Active Kids vouchers now available
Year Matters 7-12 Term 3 2019
Student Learning Conferences
Supporting young people: Notice Ask Connect
Education Week – Every student, every voice
Student Learning Conferences @ AHS
Feel the Beat
What's on at Tallowood Community Centre Term 3
2019 NSW & ACT University Open Days
Donating tools to Airds/Bradbury Men's Shed
AMBARVALE HIGH SCHOOL | SUBJECT SELECTION BOOKLET Stage 6 2020-2021
Instructions for selecting subjects online
School Holiday Program (Learning Links October 2019)
Sydney Buses are hiring apprentices for 2020
What's next after high school?
How to be smart and safe on social media
Parents/Carers guide to online safety
Looking to get some STEMulation these school holidays?
Fishers Ghost Exhibition
Book yourself in for Reading Hour
Year Matters
Campbelltown Youth Delegation Progam
AHS Ag Plot
Free Careers with STEM magazines available
Grab a ticket to Schools Spectacular 2019
Year 12 HSC Summer Master Class
Positions Vacant 2020 Apprenticeship – Motor Mechanic
2019 Child Safety Handbook
NSW schools respond to bushfires
AHS Multicultural Day
Congratulations to Matthew
Mr Yee and Mr Sorenson taking action for MOVEMBER
AHS proud supporter of the Police Association NSW
Victor Chang Medal 2019
Mass Meeting of Members of NSW Teachers Federation Thursday 5th December
2020 Student Leaders
Early University Offer
Busabout Time Table for 2020
Academy Awards night for UOW for Jake G
Thank you to our wellbeing team at AHS
Equipment Requirements 2020
Help for families preparing for return to school
Are you #Ready2020?
Join us for your HSC journey
Year 7 Organisation Day Wednesday 29th January 2020
Year 11 and 12 Organisation Day Wednesday 29th January 2020
Coronavirus - Department of Education statement
First whole school assembly for 2020
Australian Air League NSW Group is now enrolling
2020 Printable Calendar
Traveling To and From School by Bus
Meet AHS Student Support Officers (SSO)
Best Start Year 7 Assessment
Certificate of thanks from The UN Refugee Agency Australia for UNHCR
AHS Page 17 Campbelltown Macarthur Advertiser
AHS Information Evening
AHS Selfie Frames
Tell Them From Me Student Feedback Survey
Free HSC Lecture Program for 2020 at Campbelltown City Library
Information about COVID- 19 (and differentiated by language).
Volleyball Champions
COVID-19 Parents and Carers support for students
Year 12 University Preparation Program 2020
Schools to implement distancing measures
COVID 19 - Further Information
Important information for Year 11 Parents
NSW Health and Multicultural NSW with accurate updates re COVID 19 and links to different languages.
Positive Relationships with our Students
Learning from home
Mental health and wellbeing tips and strategies
New COVID-19 restrictions begin as schools move towards online learning
Mental Health Support Services
AHS Learn@Home Site
Mental Health Resources, Strategies and Support Services
Advice to Parents and Students
COVID-19 Advice for Teachers, Students and Parents
Latest schools info
Parent Guide to Google Classroom
AHS Learn@Home
Moving to online learning: Students who are staying home.
School Holiday Z-card resource available - Supporting Vulnerable Students
School Counsellor support during the COVID-19 Pandemic
Contact our Student Support Officers Natalie and Bruce
Aboriginal Education FAQS
Access to Laptops
Staff and Students involved in TB Screening
Telstra News - Supporting families during COVID-19
New public-facing COVID-19 page
Assessment Advice to Students and Parents
Staying Home Leaving Violence Program from Benevolent Society
Year 12 students will graduate with ATAR despite coronavirus disruption to schools, Education Minister Dan Tehan says
Message from NSW Health to 'Stay at home during the Easter holidays'
Keep your family entertained these school holidays
NSW students to transition back to the classroom in Term 2
Welcome to Term 2
Tune in at 8.45am to NSW Education LIVE
Free support to access online services during the COVID-19 lockdown with Leep
University of Wollongong is hosting HSC Subject Session with HSC Markers
Stay Safe at AHS
Online things to do for young people and families
Top tips for supporting parents
To Our Fabulous AHS Community
Assessment Calendar for Term 2
Religion and ethics lessons continue at home
National Scholarship Program
The School Vaccination Program is on hold
Managed Return to School (Phase One)
Information on the phased return to face-to-face teaching in schools is available in translated documents
Students begin return to classrooms
Safe working and learning environment for staff and students update
Roadmap to a COVIDSafe Australia
Letter to Parents of Yr 12 Students
AHS Canteen reduced menu available to students.
Emergency Food Relief Campbelltown Area
Keeping our school COVIDSafe
Update of School Photo Packs from MSP Photography
Early Entry Process for all Universities in a single guide
Hand Sanitiser Stations
NSW students return to the classroom full-time
A guide to NSW school students returning to face-to face learning
WILMA Women's Health Centre Term 2 Program.
COVID Safe Transport Plan - Supporting students returning to school
Welcome back to full time school on campus at AHS
Permission Note for Yr 11 & Yr 12 to participate in the flexible timetable
School Cleaning Job Vacancies - Apply Now
Digital health program for adolescents
Drives for Learners in Macarthur
AHS Canteen Menu
Year 12 Varsity Jacket
Education Week to celebrate learning together
eSafety Commissioner
Run for NAIDOC 2020
AHS Cooler Classrooms Programs
Curriculum reform focuses on deep learning
Returning to school in Term 3
Updates to COVID-19 restrictions affecting NSW schools
UCAT Results
Second Active Kids voucher now available (NSW)
20% Off Schoolwear at Lowes
Tim's Garden Centre is looking for an Apprentice Horticulturist
Breakfast Club
Take a trip back through time, looking back at 200 years of Campbelltown.
Fisher's Ghost Art Award 2020
Threatened Species Art and Writing Competition
Advice for Families
Resources for parents of HSC students
Year 12 students to have COVID-19 test results faster
Protecting Year 12 students from COVID-19
School Advise Sheets
1300apprentice Spring intake
Sadaku and the Thousand Paper Cranes
NSW AECG NAIDOC Art Competition
MacUnity Calendar Art Competition
Campbelltown City Library is offering online HSC exam support with a free Zoom presentation.
Campbelltown City Library online school holiday activities for all 12- 18 year olds.
Let the Game Changer Challenge begin
New resources to help HSC students stay healthy
What's on @ Woodbine Neighbourhood Centre (WNC) Term 4 12th October - 18th December 2020
Formal Attire
Free Food Relief Hampers
UoW Summer Master Classes
#MathsTrainsBrains for the future
2021 term dates now available
School Development Days
Opal card or travel pass for 2021
Campbelltown Area Outreach
Poster and Multimedia Competition
Join in the virtual NAIDOC Week celebrations
School Updates App - be prepared for any emergency
Supporting effective learning at school and home with the 'What Works Best: 2020 update'
2021 Traineeships at Western Sydney Airport for school leavers who just completed HSC
Schools Spectacular remixed for television
Congratulations​ Tiffanie
Festive lunch in a box
Gold for Damita at Championships SOPAC, Homebush.
Presenting four scholarships to our future Yr7 cohort
How to get your HSC off NESA
Our public school students are top class
2021 Equipment List
AHS Scholarships presented to Thomas Acers Public School
Scholarship Awards for Appin Public School
AHS Scholarship Awards for Rosemeadow Public School
Cancelled Wednesday Activities during the January holiday period.
2021 Assessments Calendar
Get #FirstDay2021 ready for the new school year
Dance classes at AHS
Students over 12yrs must wear a must on public transport
COVID Safe Check-in
2021 Assessment Schedule
AHS School Bus Timetable starts from Monday 15th February, 2021
Traineeship Opportunities
New time tables for AHS students
Learn to drive
Helpful information for our parents
Introducing Boost
Low Cost and Free Meals Directory Campbelltown Area
Active April
Places to go for help
The Art of Healing
University of Wollongong is hosting HSC Subject series
Game Changer Challenge 2021 - registrations are closing soon
Looking for a Job?
Words to warm the soul from our Yr 7
NAPLAN Online information for parents and carers
Student short film competition
School work help available
NSW Education Parent App
High Potential Gifted Students Camp
ANZAC spirit burns brightly in schools
Peer Mediation
Appreciation post for AHS Cleaners
Click View Parent Info Guide
Riding a Bike or Scooter to School?
National Sorry Day Wednesday May 26 2021
Ambargram Attachments
2021 HSC timetable
Fifteen Apps Parents should know about
U/15 Boys Basketball competed in the SSW Basketball Championships
New numeracy course supporting student maths engagement
Paws Pet Assisted Therapy dog visits AHS
Congratulations to Gselyn.M
Countdown to Education Week 2021
Zone Results
COVID-19 updates for schools outside of Greater Sydney
COVID-19 updates for schools in Greater Sydney
Message to our Parents
Important Information
How to Access Google Classroom
Remote Learning Guidelines / Learning Environment Check List
AHS Subjects / Help for Google Classroom
Mental Health Resources Strategies and Support Services
Financial Support Webpage
Message from Ms Barnott-Clement
Cancelled Student Learning Conferences (SLCs)
Fun 'Indoor' Activities
Premier's Sporting Challenge
Urgent Information
Busabout running on Sunday Timetables
Important News
AHS Lockdown Cookbook
Food Directory Macarthur Region
AHS Student and Parent Learning from Home Handbook
Mindfulness Colouring Competition for years 7 & 8
Creative writing prompts
Digital Mental Health for High School Students
Parents and Students of Year 12
We are calling....please pick up!
Update on religious and ethics activities in NSW schools
Term 3, Learning from home - Assessment overview- 2021.
Important Update
Managing Your Mental Health Online During COVID-19
School Leaver Employment Support (SLES)
NSW Health is coordinating a Pfizer vaccine program for Year 12 students, starting next Monday.
Parents of year 12 students
New virtual courses available for NSW students
Early Entry Information
Food services available during Covid-19 restrictions
Important information about getting to the NSW Health Qudos Bank Arena Vaccination Centre for student vaccinations
Want to join the crew at McDonalds? They are recruiting now.
Vaccination Appointment
Free Hampers
AHS year 12 will not be returning to school next week .
Alutec Windows Apprenticeship in Manufacturing and Glazing
2021 University Open Days and Tours Update
Priority COVID-19 vaccination booking for 16 to 39 year-olds
School Opal cards have a physical lifespan of five years.
MESSAGE FROM THE PRINCIPAL
South Western Sydney Local Health District - COVID-19 Family Bulletin Issue 1
Wellbeing Posters
Zoom Guidelines
Applications for TAFE close this Friday
Want to do a free Summer Course in Hospitality? You'll be work ready with a RSA and RGA
Message from the Principal
Supporting children with Secondary Mathematics during lockdown
Returning to School Term 4
Virtual Disco for Thursday 9th Sept
Important Notice
Congratulations to our 2022 Senior Leaders
Do you need to get your COVID Vaccine?
Just one step - Careers Homework over the holidays
SCHOOL HOLIDAY PROGRAM – CALENDAR FROM WESTERN SYDNEY ARTS ALLIANCE:
Art & Soul - Weekly art Program from The Junction Works
UOW Alternative Entry
Please note we continue to learn from home for the first 3 to 4 weeks of term 4.
Letter for the Community
Message to our Community
2022 School Travel Applications are now OPEN
Returning to School after Lockdown and Isolation
Our school is operating at Level 3 plus
Returning to secondary school: frequently asked questions.
Our Virtual Assembly which includes messages from our 2021 Senior Leaders.
AHS Safety and Hygiene measures for Physical Education
2021 Art competition for Primary and Secondary Aboriginal students attending NSW Public Schools
Wellbeing resources for families in COVID-19 Isolation
Helping children transition back to school in the COVID-19 era
Yr 12 Formal Change
COVID-19 update Ambarvale High School non-operational
COVID-19 update Ambarvale High School operational
AHS HSC Timetable
Message from the Principal to HSC Students
NAIDOC Week Creative Writing Competition 2021
To our wonderful AHS Community.
To our Parents and Students
Re-Opening of AHS
Close contact letters from NSW Health have American dates ie. Month/Day/Year.
Further information for families of students who have been identified as a close contact to our recent COVID + case
Parent and carers survey on consent education now open
Ambarvale Little Athletics
SWSPHN - Services in our region as well as the brochure for head to health and service navigator.
Year 7 (2021) Camp Update
Update - Proposed teachers strike
Summer skills for 2021 school leavers
Organisation for next Tuesday 7 December 2021 - Teacher Industrial Action
Information about Industrial Action on Tuesday, 7 December 2021
2022 HSC Disability Provisions Parent Information Letter
Semester 2 Reports
Festive Lunch in a box
Positive COVID-19 Confirmation at AHS - 10th December, 2021.
AHS Virtual Tour Video
Year 7 (2022)
COVID-19 update Ambarvale High School
Happy New Year!
2022 AHS Year Adviser and Assistant Year Adviser
COVID-19 vaccination for students aged 12 years and over
2022 Equipment Requirements for Years 8-12
COVID Update
Back to School information
Starting year seven in 2022: the guide is here!
Starting senior school in 2022? The guide is here!
COVID Update 7 Feb 2022
Covid Update 9 Feb 2022
Covid Update 14 Feb 2022
Digital learning packs for 2022
Covid Update 15th Feb 2022
COVID Update 17 Feb 2022
Covid Update 22 Feb 2022
Covid Update 23 Feb 2022
COVID Update 3 Mar 2022
COVID Update 7 March 2022
COVID Update 8 March 2022
COVID update 11 March 2022
Covid Update 22 March 2022
COVID Update 25 Mar 2022
COVID 28 March
COVID Update 31 March 2022
COVID Update 5 April 2022
Industrial Action 4th May 2022
2022 NAPLAN Online
2022 HSC exam timetable
Expanded Everyday Maths Hub now available
Creating futures for Education Week 2022
Watch how we're creating futures this Ed Week
COVID-smart measures in Term 3
Start smart with skills at school
Ignite your imagination during Science Week
Nanga Mai Awards nominations are closing soon
Tech learning resources available online 
Webinar: Vaping – what parents and carers need to know
Teaching opens doors
Magic of Schools Spectacular returns
T4L resources for Term 4 now available
Have fun with maths this summer
Nanga Mai Awards 2022
Back to school vouchers available
Back to school ready in 2023
HSC Showcases 2023
The Premier's Debating Challenge – applications closing soon
New Technology 4 Learning resources now available
Every Day Matters for your child's learning
Have your say: Shape the future of public education in NSW!
Celebrating 175 years of public education this Education Week
Stay Healthy HSC resources
40 years of School Spectacular!
Improving online safety with Cybermarvel
Ambargram Term 1 Week 4 Issue #43
Ambargram Term 1, Week 8, Issue 44 Autumn
Ambargram Term 2, Wk 4, Winter 2020, Issue 45
Ambargram Term 3, Wk 4, 2020. Issue 47 Spring
Ambargram Term 4 Wk 4 2020 Issue 48
Ambargram Term 4, Week 10, Issue 49
Ambargram, Term 1, Week 5 2021 - Issue 50
Ambargram, Term 2, Week 5, Issue 51
Ambargram Issue 52 Term 2, Week 10, 2021
Import events
global-alert
Helpful Hints - Parent Videos
Make a payment |
Enrolment |
Newsletter |
Trust, Respect, Responsibility, Excellence, Cooperation
T: Telephone 02 4627 1800
E: Email [email protected]
13 Aug 2020
Exhibition: Saturday 31 October – Friday 11 December 2020 Award announcement: Friday 30 October 2020
For more information click on the link below.
https://c-a-c.com.au/fgaa-2020/#
General enquiries
address Thomas Rose Drive Rosemeadow NSW 2560
telephone 02 4627 1800
email [email protected]
Get directions
We acknowledge the Dharawal people as the traditional custodians of the land on which Ambarvale High School resides. We acknowledge the elders past, present and future.
Copyright for this website is owned by the State of New South Wales through the Department of Education. For more information go to http://www.dec.nsw.gov.au/footer/copyright.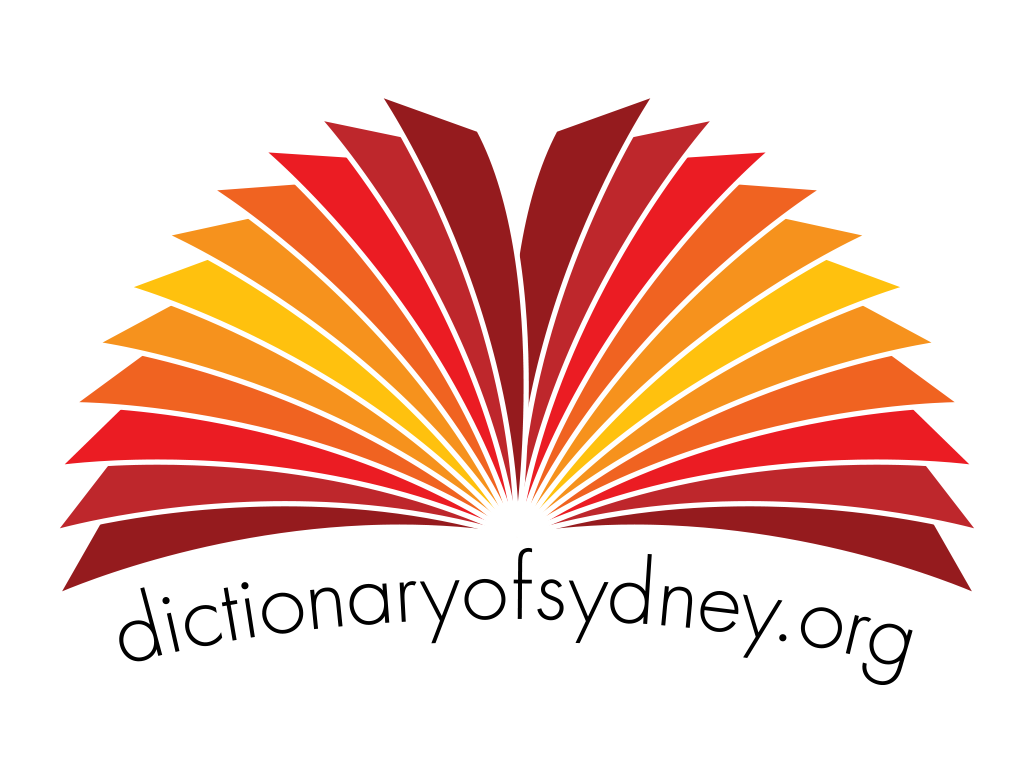 The Dictionary of Sydney was archived in 2021.
The sprite of the creek.
THE SPRITE OF THE CREEK.
AN AUSTRALIAN TALE—FOUNDED ON FACTS.
"———— They say, blood will have blood :
Stones have been known to move, and trees to speak;
Augurs, and understood relations,, have,
By maggot-pies, and choughs, and rooks, brought
Forth the secret'st man of blood."   —MACBETH.
"—Murder, though it have no tongue, will speak
With most miraculous organ."   —HAMLET.
DRAINED flagons proclaim that 'tis time to give o'er,
The hour for departure is come,
The hostess complacently pockets the score,
The stirrup-glass presses the lip, at the door,
And the rider spurs forward for home.
Doors, windows, and gateways, securely made fast,
Tired inmates prepare for repose ;
The day's toil and bustle are over and past,
An air of calm silence succeeds the rude blast,
That from jovial carousal arose.*
But ere his soft pillow, the weary host prest,
The fleet, clatt'ring steps of a steed
His threshold approaches ;—he starts—half undrest
—A fearful forboding just enters his breast ;
For ill news mostly travels with speed.
"Ope the door!" cried a voice, in wild tones of affright,
"And grant me admittance, I pray !
O, grant me admittance, till morning's blest light
Shall hence chase the phantoms that wander to-night,
In death's most appalling array!"
Through the half-opened portal, with frenzied like air
Falconis† now furiously springs ;
From his brow rolls the cold drop, erect is his hair,
Exhausted and trembling he sinks on a chair,
Whilst around fearful glances he flings.
Dismay blanched his cheek, for each tributary vein
Sent its stream to the citadel heart ;
That fortress alarmed, to support it they drain
Their channels; nor back call those currents again,
Till by safety allowed to depart.
All that kindness with cheering assurance could do,
From the panic-struck group, standing by,
Was lost on Falconis, till calmer he grew ;
Yet, a glance of mute horror at intervals flew
From his staring, or wild rolling, eye.
Now, stout was the heart of Falconis, and bold ;
Nor weak superstition dwelt there ;
And hideous that object must be to behold,
That could daunt his fierce spirit, his blood curdle cold,
Or stamp on his cheek palid fear.
And, hideous, in sooth, was the object that scared
And turned him from homeward that night;
In shuddering amazement his hearers all stared,
Whilst, with half-lessened terror, Falconis declared
He had met with a murder'd man's Sprite.
'Twas on the rude structure that spans the deep creek,
The horrible figure appeared;
On its pale, ghastly visage, was seen the red streak,
And sunken its eye-balls, and hollow its cheek,
And crimsoned with blood was its beard.
Through the wide gaping wound, the assassin had made,
Issued brains, mixed with streams of dark gore ;
Deep gashes more hideous still rendered the shade,
And well might Falconis's heart feel dismayed,
Though fear it ne'er cherished before.
'Twas the spectre of Fredro,* who long had been lost
To his friends, his dependents, and home;
False rumour gave forth that the seas he had cross'd,
Resolved on beholding once more that lov'd coast,
Whence fortune had doom'd him to roam.
His absence did many with wonder regard,
Through leaving behind him his wealth ;
For, with him had industry met its reward,
Snug dwellings and acres acknowledged him lord,
And these blessings were gilded by health.
But, the man of all others, he trusted and loved,
For whom his regard knew no end,
In a dark guilty moment by Satan was moved
(Vile lucre his object, as afterwards proved,)
To spill the life's blood of his friend.
'Twas over the wine-cup, as cheerful they sate,
The hell-inspired thought filled his mind ;
The day's toil was over, the hour drawing late—
O, hour of destruction ! by all-ruling fate
To murder's fell purpose consigned !
Night's murkiest mantle the pale moon o'erspread,
When Fredro, unconscious of harm,
Stept forth from his threshold; a blow on the head
His defenceless scull shatters—the victim falls dead,
'Neath false, treacherous Warlof's fierce arm !
From the red reeking spot then the body he bore,
(Unhallowed and lone was the grave)
On the creek's reedy margin he covered it o'er;
No track marked the spot, though odd blotches of gore,
Slight traces of violence† gave.
But means beyond human were wisely decreed
To bring the foul act to the light;
Falconis's words to a search quickly lead ;
The Agents of Justice with promptness proceed,
To the spot where appeared the dread Sprite.
Here one join'd the band, as though sent from on high,
To follow the blood shedder's trail;
An instance most strange of those chances, whereby
The foul crime of murder gets bared to the eye,
And height'ning with interest the tale.
'Mid the wild sable sons of Australia, but few
With Gilbert ‡ (a Chief) could compete ;
Unerring his aim, when his barbed spear flew,
Nor less so, when air-cleaving boom'rang he threw,
To lay the wing'd prize at his feet.
The footstep of bandit o'er forest or plain,
Through brushwood and deepest ravine,
Or devious, or straight, he ne'er followed in vain;
Which shewed as if instinct itself held the rein,
And guided, where track was unseen.
With strange power of vision and keenness of scent,
Few objects could hide from his view;
Thus gifted, his aid to the searchers he lent,
And seemed as a being by Providence sent,
To take up the spectre seen clew.
(Man's natural gifts are designed to provide
For the wants his bare frame should create:
Hence, by just distribution, is freely supplied
To the untutored savage, what's wisely denied
To man, in his civilized state.)
Each darksome recess 'twixt the timbers that prop
The bridge is examined with care;
The creek's stagnant waters they traverse—they stop!
The eagle-eyed Chief sees a scum on the top—
And all for dread tidings prepare.
A thrilling forebodement around quickly flies
As the Chief smells to part of that scum—
Which something near hidden had caus'd to arise;
'"Tis whitefellow's fat!"—such the phrase he applies—
His hearers with wonder are dumb.
Quite close to that spot was the mangled corse found;
A spectacle ghastly to see ;
On the victim's bared scull gaped the wide-mouthed wound,
Through which the seared life a quick passage had found
To a mansion more peaceful to flee.
False statements and dealings exposed, loudly plead,
And fix upon Warlof deep guilt;*
Stern Justice awards him the homicide's meed;
For "He, who man's blood spills," (as Heaven has decreed)
"By man shall his own blood be spilt."
Condemned and in fetters the culprit behold!
(Even pity recoils from his doom)
By agonised conscience upbraided and told
That the friend of his bosom he slaughtered for gold;
Whilst fiends point his way to the tomb.
From the scaffold the murderer's spirit has fled,
The Fountain of Mercy to seek :
To appease Fredro's ghost was his guilty blood shed ;
And ne'er, from that time (as by neighbors 'tis said)
Has been seen the dread SPRITE OF THE CREEK.
Bell's Life in Sydney and Sporting Reviewer 27 June 1846, p1 
Fisher, Frederick
Read more about The Sprite of the Creek
Ruth L Lee,  Woman War Doctor: The Life of Mary De Garis
Ruth l lee,   woman war doctor: the life of mary de garis , australian scholarly publishing, 2014, x + 197pp, isbn: 9781925003420 (p/b), rrp: aus$39.95.
Read more about Ruth L Lee,  Woman War Doctor: The Life of Mary De Garis
Philippa Sandall, Seafurrers: the Ships' Cats Who Lapped and Mapped the World
Philippa sandall,   seafurrers: the ships' cats who lapped and mapped the world, affirm press, 2017, 244pp., isbn: 9781925712155, h/bk, aus  $ 24.99.
Read more about Philippa Sandall, Seafurrers: the Ships' Cats Who Lapped and Mapped the World
Posters, ghost signs and billboards
Australia has certainly had its share of memorable advertising, with this week's use of the Sydney Opera House as a 'billboard' without a doubt one of the most controversial. This week we thought we'd have a very quick look at history of outdoor advertising in Sydney. 
  Listen to Lisa and Tess on 2SER here  
Read more about Posters, ghost signs and billboards
The Mitchell Library's new galleries
Listen to Lisa and Tess on 2SER here  
Read more about The Mitchell Library's new galleries
The Penrith Museum of Printing
Read more about The Penrith Museum of Printing
Alan Frost, Mutiny, Mayhem, Mythology: Bounty's Enigmatic Voyage
Sydney university press, 2018,  336pp.,  isbn: 9781743325872, p/bk, aus $40.00.
Read more about Alan Frost, Mutiny, Mayhem, Mythology: Bounty's Enigmatic Voyage
Murder most foul: the Sussex Street Mystery
Listen to Catie and Tess on 2SER here  
Read more about Murder most foul: the Sussex Street Mystery
Sarah Luke, Callan Park Hospital for the Insane
Australian scholarly publishing, 2018, 253 pp., isbn: 9781925588965, p/bk, aus  $ 39.95.
Read more about Sarah Luke, Callan Park Hospital for the Insane
Redfern Park and Oval, one of Sydney's most important public spaces
  Listen to Mark and Tess on 2SER here  
Mark Dunn is the Chair of the NSW Professional Historians Association, the Deputy Chair of the Heritage Council of NSW and a Visiting Scholar at the State Library of NSW. You can read more of his work on the Dictionary of Sydney here. Mark a ppears on 2SER on behalf of the Dictionary of Sydney in a voluntary capacity. Thanks Nicole!
Read more about Redfern Park and Oval, one of Sydney's most important public spaces
THE COBWEBBED ROOM
Monsters and horror in British popular culture
Thursday, July 16, 2009
'ghost train' denys fisher game.
9 comments:
Wow! That's what it's all about - stunning graphics which broach the imagination - a really interactive looking piece of kit.
You're so right...these games are wonderful. The game itself looks like it makes no sense...but most of them didn't. It was all about the boards and boxes! -Billy
I would love to know who the artists were on these sort of games and if they went on to doing other games/comics etc. I am hoping to put some more games up from this period with similar types of graphics.
Hi Billy I agree it was all about the boards and boxes, well for those who appriciate this type of artwork, some games could be confusing to play and they certainly couldn't capture the atmospherics of the illustrations unless you played in a dimly lit room with eerie music or howling winds playing through speakers.
I had and played this game! I cant remeber it completely except you had to avoid the monsters of get sent to the waiting room area as the rout chaned each turn. At the end if you landed at the door, instead of passing through it, the spider would swing down to knock you out of the game. I remember thinking the game was awesome. wish I still had it.
My name is Darren, i was sorting out parents loft and came across the game "Ghost Train". We used to play this when we were kids back in the 70s, have just played it with my 14 year old son and he loves it, all the parts are still in the box- bit bent but still work. This was a brilliant game to play, why dont they bring them back. Darren
Hi Mr.Vampire, yes the way you described the game sounds about right, thank you. Hope you managed to get another 'Ghost Train' game again, it is a great game to play and looks fantastic too.
Hi Darren, thats great that you came across your Ghost Train game again and that your son enjoyed playing it. It would be nice if it was made again, I don't see why not as they have made a number of versions of the Haunted House game over the years, I think 'Ghost Train' would be just as popular too.

It looks like Ghost Train shared the same rotating board mechanic as Lakeside's 1972's Haunted Mansion board game. https://www.boardgamegeek.com/boardgame/5893/haunted-mansion-game
Post a Comment
Bring back classic horror to TV
Blog Archive
►  October (1)
►  September (3)
►  February (2)
►  November (2)
►  October (2)
►  August (1)
►  February (1)
►  December (1)
►  March (3)
►  February (4)
►  January (1)
►  March (1)
►  September (2)
►  June (1)
►  July (1)
►  January (3)
►  July (2)
►  June (2)
►  April (4)
►  February (5)
►  December (2)
►  November (3)
►  June (4)
►  May (2)
►  April (2)
►  January (2)
►  December (7)
►  August (7)
►  July (11)
►  May (1)
►  January (4)
►  September (1)
►  August (3)
'HORROR MAKE-UP KIT' - Dekker Toys
'GHOST TRAIN' Denys Fisher game
Few more JUNE BOOK OF STRANGE STORIES scans
'GHOST SPECIAL' - No.2
'THE VALIANT BOOK OF MYSTERY AND MAGIC' (1976)
►  April (3)
►  February (3)
►  November (4)
►  August (4)
►  July (3)
►  June (9)
►  May (9)
►  April (7)
►  March (4)
►  February (16)
►  December (6)
►  November (19)
►  June (3)
►  April (10)
►  March (2)
►  October (5)
Cobwebbed links
Back From The Depths (Scream Comic)
British Film Institute Film and TV Search
Britmovie Forum
Creepy Classics
Drunken Severed Head blog
Groovy Age of Horror
Hammer books
Hammer Films
Hammer house of horror
Lincolnshire Gothic
Network DVD
Peter gray cartoons and comics
Secret Fun Spot
Supernatural TV
The Gallery of Monster Toys
The Mausoleum Club
Unifan 2001
Universal Monster Army
Vault of Evil
Wonderful Wonderblog
Zombo's Closet