Ghost AMR 7500 – Long-term test review
Confidence-inspiring alloy ride
Share on Facebook
Share on Twitter
Share on Pinterest
Share on Whatsapp
Share on Reddit
Email to a friend
By James Costley-White
Published: September 8, 2011 at 8:00 am
Latest deals
The 120mm-travel AMR is one of those bikes that just feels right when you sit on it, with a stiff, well proportioned frame, supple suspension and a quality parts pick. We've had it in our test fleet for six months now and we've had a blast every time we've taken it out.
Ride & handling: Sorted trail all-rounder
There's no particular area where the Ghost excels – it's not a demon descender like the Lapierre Zesty , its suspension is very good but not quite up there with the Trek Fuel EX8 , and it can't beat the Canyon Nerve XC 9.0 for out-and-out value. However, that doesn't mean it's not a worthy contender for your cash.
Where the AMR impresses is with its all-round ability, with a confidence-inspiring ride and reassuringly neutral handling that'll suit beginners and experienced riders alike. Add a tough, good looking frame and a spec list filled with kit that'll last the distance, and you've got a sorted package.
Words like 'neutral' and 'stable' can make a bike sound boring, but that's not the case here. It's just that there are no handling quirks to make technical sections a chore rather than a challenge. Instead, the AMR remains composed, whatever you throw at it.
It's more a trusty workhorse than a fancy but flighty thoroughbred – largely due to its weight; more on this below – but it pedals well and at the end of a long day in the saddle or when you're pinballing through rocks, that stability and poise shows its true value.
There's no hint of flex from the beefy front triangle and the through-axle fork adds to excellent steering accuracy. Stick on some ProPedal platform damping and it'll handle a bit of enduro cross-country racing, or run the rear shock fully open for a surprisingly plush feel on the downhills.
The trail centre is the AMR's natural hunting ground, where its four-bar rear end smoothes out the stutter bumps and sucks up the hits, and its tracking accuracy ensures you continue to steer a tight course while those on lighter, flexier bikes are sent ricocheting off rocks and roots.
The AMR's FSR-style four-bar rear end provides a plush feel but pedalling remains efficient
We've had the 7500 on test for six months now and we've had no problems apart from a snapped chain (and that was our own fault). There was a hint of play at the rear from new, but UK distributors Hotlines assure us this was due to a manufacturing issue with the top shock bushing which has since been sorted. It hasn't got appreciably worse over time.
The only thing holding this bike back is its weight – at 28.96lb/13.13kg for the 52cm size, the AMR 7500 is slower off the mark than some of its lighter price rivals and harder work up the hills. That said, it's by no means the heaviest bike in its category and it doesn't feel heavy when you're in the saddle.
In some ways this heft is reassuring – most of the weight is in the frame, not the parts, backing up Ghost's assertion that they prioritise performance and durability over gram shaving. Apparently, this is reflected in an extremely low rate of warranty claims. However, it means component upgrades are likely to save grams rather than pounds, so weight weenies should probably look elsewhere.
We'd recommend casting an eye over the rest of the AMR range before forking out for a 7500. The £2,750 AMR Lector 7700 upgrades to a carbon fibre front end, bar and seatpost, saving 600g and addressing our main criticism of the 7500 – excess weight – in the process. Kit is the same as on the 7500
If you're on a tight budget, the next-step-down alloy AMR, the 5900, has the same frame, fork and shock as the 7500, but costs £300 less. The most obvious downgrade is use of slightly heavier SLX rather than XT kit, but you also get a quick-release rather than through-axle front wheel, which won't suit more aggressive riders.
The tapered head and through-axle fork contribute to a tight-tracking front end
Frame & equipment: Well thought out chassis and quality kit
With its tapered 1-1/8 to 1-1/2in head tube, press-fit bottom bracket and chunky hydroformed tubing, the AMR is clearly aimed at the baggy shorts brigade rather than Lycra lovers. Full-length outer cabling is a bonus if you regularly ride in wet conditions.
Out back, there's a four-bar linkage with FSR-style chainstay pivot; a proven suspension design known for its plush ride. Ghost use a needle bearing in the upper shock eyelet instead of a bushing to reduce stiction and provide an extra-supple ride over small bumps.
Another unusual feature of the German company's bikes is SCL – Size-specific Chainstay Length. In other words, different frame sizes get different length rear ends as well as front triangles. Sounds sensible, but very few other companies do this. The 69-degree head angle gives decent downhill stability without causing the front end to wander on climbs.
Ghost stick with a proven Fox 32/RP23 Boost Valve suspension combo for the AMR, and it works a treat. The FIT cartridge fork isn't as supple-feeling as the rear, but it remains composed when the hits start to come hard and fast. The drivetrain is 10-speed Shimano XT, which gives slick, accurate shifts every time. Brakes are also XT and proved consistent and reliable.
The 100mm Ritchey stem and 670mm bar are a bit old-school; we swapped to a shorter and wider combo to give a more aggressive feel and more control on technical terrain. This really helped the AMR to shine on tight, twisting singletrack and high-speed downhills. The good news is that a wider bar will come as standard on the 2012 bike, which also drops in price by £100 .
Schwalbe Nobby Nic 2.25ins are a favourite of many BikeRadar testers, but the hard compound wasn't ideal for our test trails and we felt the Ghost's plush rear end warranted some higher-volume treads. We initially subbed in some Bontrager XR4 Team Issues , but in a 2.35in width they turned the AMR into a trundler so we switched to some Continental Mountain King IIs instead.
Despite being nominally 2.4in wide, these were actually a lot narrower than the Bontys and offered a good compromise between comfort- and traction-adding volume and rolling speed. An obvious upgrade for the Ghost would be tubeless tyres, which would shave a pound or so off the overall weight and allow you to run lower pressures with less risk of puncturing.
The AMR's chunky grips were a love/hate affair and the saddle didn't suit all posteriors, with a very hard initial feel which did soften a bit over time. We'd also question the wisdom of speccing a white seat on a mountain bike. Overall, though, the parts are good for the price and apart from personal-preference items like the bar and stem there's nothing we'd recommend upgrading at point of sale.
The AMR 7500 at the start of our test period, with its stock spec
By the end of our test period we'd swapped to a wider bar, shorter stem and bigger tyres
Product Specifications
James Costley-White
Editor, Mountain Biking UK magazine
James Costley-White is the editor of Mountain Biking UK (MBUK), the UK's best-selling mountain biking magazine, founded in 1988. James, aka JCW, has been an avid mountain biker since 1992, during which time he's amassed a huge amount of knowledge about the sport and tons of riding experience. He can regularly be found riding the trails around Bristol and South Wales.
Sponsored Deals
Katalog kol
2076 kol v katalogu
Vyberte si kolo

Ghost AMR Plus 7500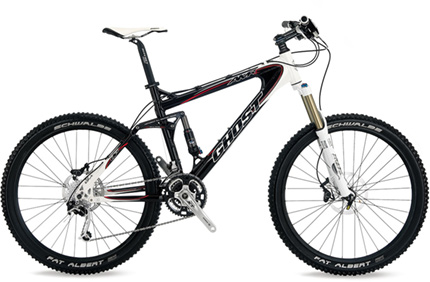 0 x hodnoceno

doporučená cena v Kč vč. DPH
Ghost FR Northshore 800
cena 93 999 Kč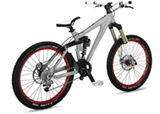 Ghost ERT 9000
cena 88 999 Kč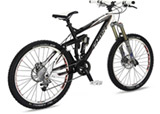 Ghost AMR Plus Lector 7700
cena 74 999 Kč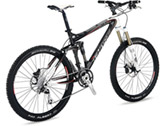 Ghost AMR Plus 5700
cena 52 999 Kč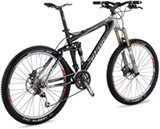 Ghost FR Northshore 600
cena 51 999 Kč
Woom 3 Red 16" dětské kolo
16" dětské kolo s lehkým hliníkovým rámem, pevnou přední vidlicí, propracovaným designem
cena 8 900 Kč
Cannondale Trail Balance 12 Boys 2018 dětské odrážedlo zelená
Lehký a nízký hliníkový rám, hliníkové komponenty, pevná Little Lefty vidlice, váha 3,8 kg.
cena 6 299 Kč
Woom 4 Blue 20" dětské kolo
20" dětské kolo s lehkým hliníkovým rámem, pevnou přední vidlicí a do detailu propracovaným designem
cena 10 900 Kč
Recenze, zájezdy, bazar...
Nový cyklopočítač mio cyclo 200.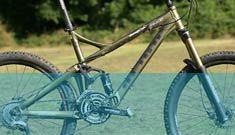 Recenze filmu The Program o Lanci Armstrongovi
Exkluzivní kožené pouzdro na mobil Bellroy Elements Phone Pocket
Author Ronin: kolo pro dobrodruhy
Kololoď nově i ve verzi pro silničáře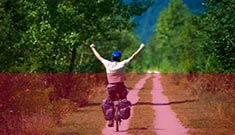 Za opravdovým poznáním: cyklozájezdy s CK Kudrna
Na Mallorcu s tréninkovým a rehabilitačním centrem Alltraining.cz
České mapy Dalmácie znovu slaví úspěch: k dostání jsou už i v Chorvatsku
Jízdní kola / heyah51190
Is Rabby wallet safe?
Jízdní kola / linajanker02
How to change MetaMask password or reset it ?
Jízdní kola / linajanker03
Metamask Extension: A Gateway to the World of Decentralized Finance
Copyright © Cycling Media s.r.o., 2011 webdesign | grafika
Reklama | Podmínky | Soukromí | Kontakty | Spolupráce
Rocky Mountain
Specialized
YT Industries
Allied Cycle Works
Black Market
DALLINGRIDGE
Diamondback
Early Rider
EVO Bicycles
Growler Bikes
Guerrilla Gravity
iGO Electric
Intense 951
Juiced Bikes
View all brands
Production Privee
Rad Power Bikes
Rambo Bikes
Riese & Müller
Soul Fast E Bikes
State Bicycle Co.
Structure Cycleworks
Surface 604
Van Nicholas
Vintage Electric
We Are One Composites
Riding Style
This website uses cookies to ensure you get the best experience possible. Learn more.
About MTB Database
Explore, search and compare thousands of the world's best mountain bikes here on Mountain Bike Database.
Compare prices, components, suspension, reviews, images and more on current and past MTB's. You can even share reviews, comments and questions on mountain bikes. View and compare a huge selection of bikes from brands such as Trek , Specialized , Giant , Santa Cruz , Norco and more .
We strive to provide accurate and up-to-date information for mountain bikes on MTB Database. If you've spotted any issues, please let us know . We also include helpful tools, such as our frame size calculator, to assist you in choosing the right mountain bike. Bear in mind that these tools serve as a guide and simply provide a general indication. Refer to information provided by your bike manufacturer for the most applicable information for your bike.
Want more MTB in your mailbox?
Bikes by brand, bikes by year, bikes by riding style, bikes by wheel size, popular bikes.
2022 Specialized Epic EVO Comp
2022 Trek Marlin 6
2022 Specialized Enduro Comp
2022 Specialized S-Works Epic EVO
2022 Specialized Epic EVO Expert
2022 Giant Fathom 29 1
2022 Trek Marlin 7
Latest Bikes
2024 Trek Fuel EXe 9.9 XTR
2024 Trek Fuel EXe 5
2024 Trek Fuel EXe 8 XT
2024 Trek Fuel EXe 8 GX AXS T-Type
2023 Commencal Meta V5 Race
2023 Trek Fuel EXe 9.9 XX AXS
2023 Mondraker Factor 24
Ghost AMR Plus 7500
Christoph Listmann
 ·  21.10.2011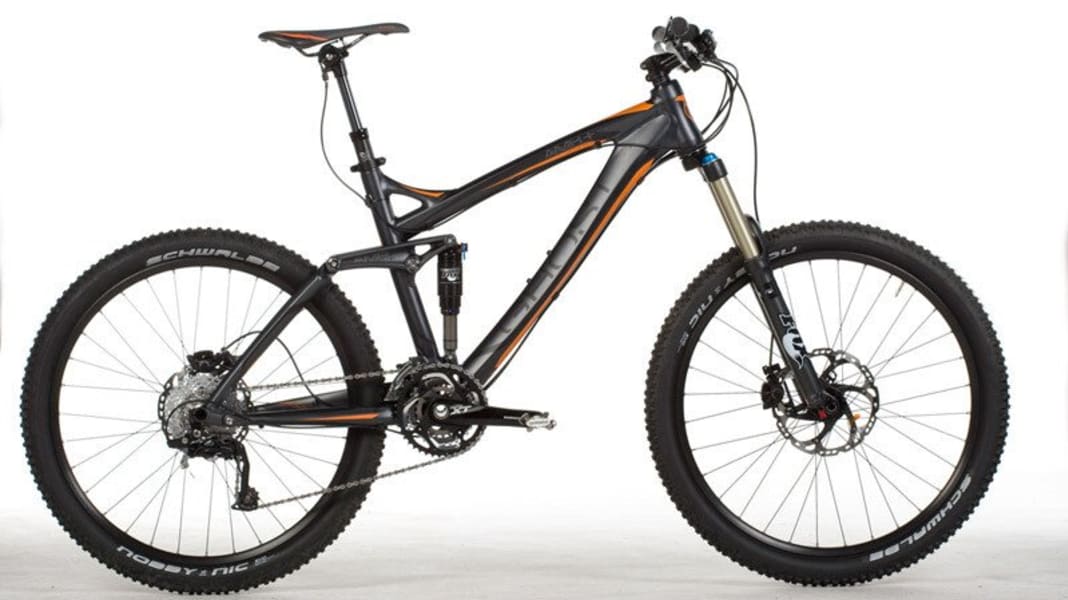 Lange Federwege stellen immer seltener ein Hindernis dar, wenn es um sportliche Gangart geht. 150-Millimeter-Fullys sind tourentauglicher und leichter denn je, darum hat Ghost sein AMR Plus dem Wandel der Zeit angepasst. Das spürt man schon bei der Abstimmung des Fahrwerks. Der Dämpfer braucht deutlich weniger Luftdruck, ist viel sensibler als zuvor und bietet durch die neue Plattform-Logik des Fox RP23 eine sinnvolle Verstell-Bandbreite, perfekt passend zum Talas RLCGabelmodell. Das Fahrwerk arbeitet butterweich bis straff, je nachdem wie man es abstimmt. Mit Plattform-Position eins sind wir am besten gefahren. Stufe drei braucht man allenfalls auf langen Asphalt-Anstiegen. So wie man den steilen 74er-Sitzwinkel beim Klettern (positiv) spürt, macht sich beim Lenken der 66,5 Grad flache Winkel bemerkbar. Für ein All Mountain ist das recht träge Lenkverhalten ungewöhnlich, es spendet allerdings bei hohem Tempo viel Laufruhe. An dieser mangelt es dem Bike nämlich nicht:
Der mächtige Alu-Rahmen ist nicht nur auf unserem Prüfstand bocksteif (84 Nm/Grad), sondern er fährt sich auch so. Lenkpräzision auf höchstem Niveau, 1,5-Zoll-Steuerrohr und Steckachsen sei Dank. So eignet sich das Bike ausgesprochen gut für große und/oder kräftige Fahrer. Die Waage zeigt allerdings für Rahmen mit Dämpfer ein Gewicht von 3,7 Kilo, damit verdient man sich im Jahr 2012 keinen Orden. Aber sonst hat uns das Bike rundum gefallen: Die Reifenbreite passt zum Einsatzbereich, das gleiche gilt für die Teleskop-Stütze mit Lenker Fernbedienung. Shimanos XT-Gruppe wird der XTR vermutlich den Rang ablaufen, Haptik und Optik ernten das Urteil: super.
Das Fahrwerk bietet vielfältige Abstimmungsmöglichkeiten und hat sich gegenüber dem Vorgängermodell deutlich verbessert. Wenn das AMR Plus 7500 in dieser Ausstattung für rund 2800 Euro auf den Markt rollt (Preis stand zum Test-Zeitpunkt noch nicht definitiv fest), hat es einen Kauftipp verdient und macht der Konkurrenz mächtig Druck.
Fazit : Mehr All Mountain braucht kein Mensch. Das 2012er-AMR-Plus ist vielseitig und effektiv, vernünftig ausgestattet, aber etwas schwer.
PLUS Fahrwerksfunktion, gute, komplette Ausstattung, steifer Rahmen MINUS relativ schwer