Ghost (also known as Ghost B.C. in the U.S.) is a Swedish heavy metal band, formed in Linköping in 2008. In 2010 they released a 3-track demo, followed by a 7" vinyl titled "Elizabeth", and eventually their debut full-length album Opus Eponymous . The Grammis-nominated album was widely-praised and increased their popularity significantly.
Ghost are easily recognizable due to their eccentric on-stage presence, five of the group's six members wear hooded robes, while the vocalist appears in a skull mask and a cardinal outfit, and highly secretive nature of their identities, with the members being referred to as "Nameless Ghouls". Musically, the band is often compared to groups such as Black Sabbath , Blue Öyster Cult , Mercyful Fate , and Witchfinder General .
1.1 Identities
2 Discography
3 External links
Members [ ]
Tobias Forge (as Papa Emeritus IV, successor of Cardinal Copia, Papa Emeritus III, Papa Emeritus II and Papa Emeritus) – vocals and kazoo
Nameless Ghouls – all instrumentalists; bassist, drummer, keyboardist and two guitarists (rhythm and lead)
It appears as if there is a new successor to Papa Emeritus by each new album. some believe this to be the same Papa but with a new Outfit, and the Sucession is just a play on the Vatican's Pope.
Identities [ ]
The Swedish Performing Rights Society is rumored to have Tobias Forge, vocalist of Swedish bands Subvision and Repugnant and former guitarist for Crashdïet (using the alias Mary Goore in the latter two), credited with songs as "A Ghoul Writer".[19] All songwriting on Opus Eponymous is credited to "A Ghoul Writer", causing people to believe Forge is Papa Emeritus. Ghost has stated they will not comment on any rumors of their identities.
Discography [ ]
Opus Eponymous (October 18, 2010)
Infestissumam (April 9, 2013)
Meliora (August 21, 2015)
Prequelle (June 1, 2018)
"Elizabeth" (June 20, 2010, 7" single)
"Secular Haze" (December 15, 2012, free digital single & 10" vinyl)
"Year Zero" (April 19, 2013, digital & 10" vinyl)
"Cirice" (May 30, 2015)
"From the Pinnacle to the Pit" (July 17, 2015)
"Majesty" (August 7, 2015)
"Square Hammer" (September 16, 2016)
"Rats" (April 13, 2018)
"Dance Macabre" (May 18, 2018)
"Faith" (December 20, 2018)
"Kiss the Go-Goat"/"Mary on a Cross" (September 13, 2019; released on Seven Inches of Satanic Panic)
"Hunter's Moon" (September 30, 2021)
Demo 2010 (2010, demo)
External links [ ]
Official Website
Secular Haze
2 Valley of chrome
3 Pelle "Dead" Ohlin
Ghoul Intentions: Ghost B.C. Talk New Album, 'Infestissumam,' and Living in the Past
This is an excerpt from the July 2013 issue of Guitar World magazine. For the rest of this story, plus features on Black Sabbath, Joe Satriani, Led Zeppelin, Joe Don Rooney, Mick Jones and more, check out the issue at the Guitar World Online Store.
Ghost B.C. make like the past 40 years never happened. On their new album, Infestissumam , they show why fans like Dave Grohl and Metallica are glad to let them go on living in the past.
The night before he sat down with Guitar World , Ghost B.C.'s rhythm guitarist, Nameless Ghoul 2, was at home watching the 1968 Roman Polanski movie, Rosemary's Baby , soaking in the film's bizarre, satanic atmosphere.
It's one of his favorites, along with The Exorcist and The Omen .
"What's so great about Rosemary's Baby is it's not bloody or horrifying," he says, two weeks before the release of Ghost B.C.'s second album, Infestissumam (Latin for hostile). "It's just creepy and it gets under your skin."
Aesthetically speaking, for Ghost B.C., the world hasn't changed much since the late Sixties and early Seventies, when curiosity about the occult permeated mainstream society. Church of Satan founder Anton Szandor LaVey's 1969 book The Satanic Bible was a best seller, Led Zeppelin were flirting with the teachings of Aleister Crowley, and Black Sabbath were about to release their self-titled debut, the most influential occult-themed album of its era.
"We've chosen to go backward as opposed to being more contemporary," says the band's lead guitarist, Nameless Ghoul 1. "Society was much more open-minded back then and music was far more exciting. The idea of Ghost was to pretend it was 1976 and metal didn't really exist. We wanted to travel back to the magic and imagery of that era and present it in a theatrical and mysterious way."
In concert, Ghost B.C.'s anonymous instrumentalists wear black hooded robes and never speak or look at one another. Vocalist Papa Emeritus II, meanwhile, appears in Papal regalia, his face painted to resemble a skull. The look is sinister and horrific, yet while the songs on Infestissumam are about the reign of the Antichrist, the music is majestic, melodic and seasoned with soaring choirs, church organ keyboards and kitschy horror-film soundtrack melodies.
"As opposed to a lot of proper black metal bands that ask everyone to kill themselves, and preferably kill someone else while they're doing it, we are strictly an entertainment act," Nameless Ghoul 1 explains. "And what we find entertaining is theatrical satanic horror-rock."
The guitarists won't reveal anything about their pre-Ghost past, other than to say they used to play in Swedish hardcore and death metal bands. However, they will openly discuss Ghost's history, the challenges of rising from underground cult figures to mainstream entities, the creative process for Infestissumam and their methodical approach to sounding like a band from an era 40 years past.
Ghost formed as a retro-metal band in 2008 and spent three years cultivating their sound and image. "We knew we wanted to play live, but we felt the theatrics were too big to do in a pub circuit," Nameless Ghoul 1. "So we decided to create our entire stage show before we actually started performing live."
In 2010, Ghost cemented their stage gear, circulated a three-song demo and started playing shows. In June of that year, they released a single featuring the songs "Elizabeth" and "Death Knell," both of which resurfaced that October on the band's Rise Above Records/Metal Blade debut, Opus Eponymous . The album was recorded over the course of a few weeks at a basement studio in the band's hometown. "We did the whole thing with a standard Gibson SG," Nameless Ghoul 1 says. "We were much more limited then, which is why a lot of the guitars sound more traditionally metal on that album."
"It was a good place to start and we learned a lot by experimenting," Nameless Ghoul 2 adds. "We played everything through an Orange Thunderverb 50. To get a real Seventies vibe, we backed up the gain as much as possible without losing the tone or the sustain. We found that the midrange was really important as well. That's why we used Orange amps."
The most obvious influences for the album were Blue Öyster Cult, Deep Purple and Mercyful Fate. But Nameless Ghoul 1 says his leads on the album were equally influenced by the Doors, and not just guitarist Robby Krieger. "I think he's an amazing player, but I would say a lot of the things Ray Manzarek did on the keyboard have been influential to me as a guitar player as well," he says. "And, of course, I'm also inspired by the greats of classic rock: Jimmy Page, Tony Iommi, Jimi Hendrix and many others."
"We've just always liked good songs, everything from Roy Orbison to Stevie Wonder to Black Sabbath," Nameless Ghoul 2 adds. "We love good pop songs as much as great metal songs. That's how we manage to fit between the two kinds of music."
Not long after Opus Eponymous came out, a strong buzz developed around Ghost. Their retro approach stood out in a sea of interchangeable doom metal, and their ominous, dramatic stage show intrigued hipsters who weren't traditionally drawn to metal concerts. To meet the growing demand, the band overextended itself.
Photo: Ester Segarra
Thank you for reading 5 articles this month**
Join now for unlimited access
US pricing $3.99 per month or $39.00 per year
UK pricing £2.99 per month or £29.00 per year
Europe pricing €3.49 per month or €34.00 per year
*Read 5 free articles per month without a subscription
Prices from £2.99/$3.99/€3.49
Get The Pick Newsletter
All the latest guitar news, interviews, lessons, reviews, deals and more, direct to your inbox!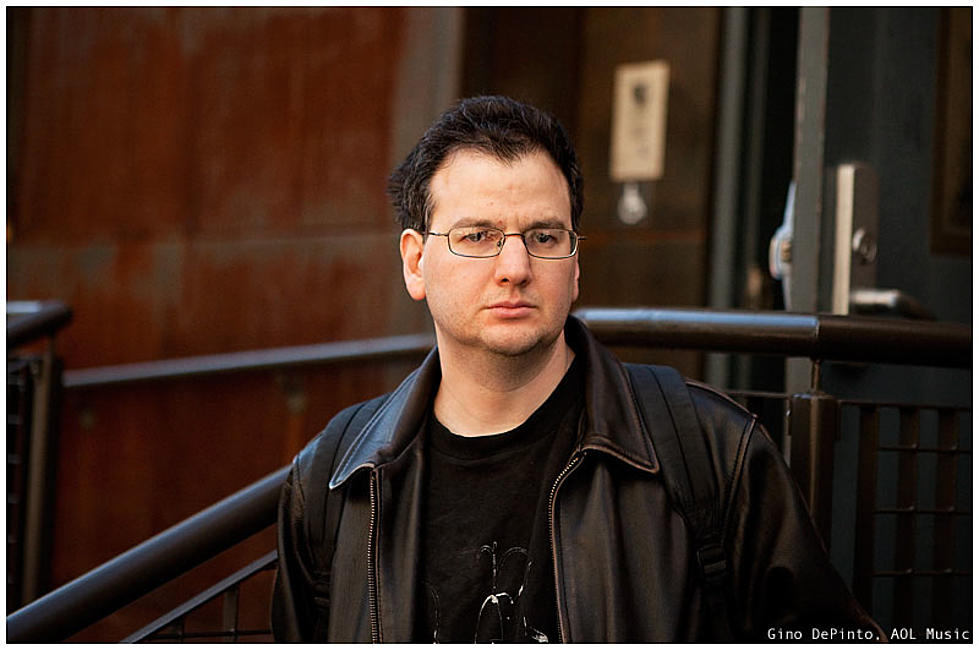 Jon is an author, journalist, and podcaster who recently wrote and hosted the first 12-episode season of the acclaimed Backstaged: The Devil in Metal , an exclusive from Diversion Podcasts/iHeart. He is also the primary author of the popular Louder Than Hell: The Definitive Oral History of Metal and the sole author of Raising Hell: Backstage Tales From the Lives of Metal Legends . In addition, he co-wrote I'm the Man: The Story of That Guy From Anthrax (with Scott Ian), Ministry: The Lost Gospels According to Al Jourgensen (with Al Jourgensen), and My Riot: Agnostic Front, Grit, Guts & Glory (with Roger Miret). Wiederhorn has worked on staff as an associate editor for Rolling Stone , Executive Editor of Guitar Magazine , and senior writer for MTV News. His work has also appeared in Spin , Entertainment Weekly , Yahoo.com, Revolver , Inked , Loudwire.com and other publications and websites.
October 2023 Guitar World lesson videos
June 2023 Guitar World lesson videos
"Beautiful": Post Malone nods to his rock roots once again with a killer guitar cover of Alice In Chains' Them Bones – accompanied by a full choir
13 Ghost (The Band) Facts You Probably Didn't Know
Ghost – previously known as Ghost BC – is one of the fastest-growing metal bands on the planet after exploding onto the scene in 2010. Here are 13 facts you probably didn't know about Ghost…
Ghost has four records under its belt, a cult following all over the globe, a brilliant live show, and some of the coolest artwork and stage makeup you're ever likely to see.
As bands go, they don't really get more interesting than Ghost, with its satanic imagery and lyrics, its focus on melody and stadium-rocking ballads, EPIC guitar riffs, and the ever-changing persona of its singer, Papa Emeritus (also known as Cardinal Copia).
If you're new to Ghost, or a long-standing fan, you might enjoy this post which goes over some of the lesser-known facts about Ghost, its founding members, and some of the controversies that have dogged the band in recent times. Let's do this…
Ghost is a Solo Project
You might think Ghost is a band. But it isn't. In fact, Ghost is actually a solo project masterminded by one guy, Tobias Forge. Forge writes and records all of the music by himself and uses hired guns to play in the live band when Ghost is on tour. Forge is the ONLY official member of Ghost, the rest of the band are hired guns.
Tobias Forge has been a couple of other bands, most notably the death metal band Repugnant and sleaze metal band Crashdiet. Forge started Ghost back in 2006 off the back of a riff that he described as the "heaviest metal riff ever written" – that song went on to become the Ghost track, Stand By Him.
Tobias Forge is The Singer & Chief Song Writer
The frontman of Ghost, initially, was meant to be a secret. The entire band was meant to be completely anonymous. This is why Forge created the Papa Emeritus character, as well as Cardinal Copia. Forge initially didn't want to do vocals but after struggling to find anybody else to do it, he ended up taking up the role permanently.
Every incarnation of Cardinal Copia and Papa Emeritus has been played by Tobias Forge. Forge does all the singing on all the records, as well as live. He wears heavy makeup and, on occasion, a mask to hide his identity. Up until 2017, nobody knew who was in the band Ghost.
Dave Grohl Was In Ghost
Because there was so much mystery surrounding Ghost, there was plenty of speculation about who was behind the band. It wasn't until 2017 that Tobias Forge was unmasked during a court case, whereby the other "members" of the band tried to sue him.
Prior to all the legal shenanigans kicking off, Ghost recorded an EP in 2013 titled If You Have Ghost. This record was produced by Dave Grohl , and the Foo Fighter's main man even played drums on the album. Grohl is also rumored to have done a Nameless Ghoul suit and played with the band live on a few occasions too.
Ghost Used Myspace To Get Started
When Tobias Forge had his first Ghost demos recorded, around 2010, he uploaded them to Myspace. Within a few days, Forge had labels on the phone wanting to sign the band. Forge then spent a frantic few weeks recording Ghost's first studio album, Opus Eponymous, which was released in 2010 via Rise Above Records.
The first single off that album, Elizabeth, performed well and the album itself was widely praised by critics. Ghost played its first-ever show at the Hammer of Doom festival in Würzburg, Germany, on October 23, 2010.
Tobias Forge Used To Be In A Death Metal Band
Tobias Forge is most well known for Ghost. Ghost also likely represents a HUGE slice of his net worth; the band is now huge, globally, having sold hundreds of thousands of records. It also has multiple sold-out worldwide tours under its belt too. Ghost has made Forge a wealthy dude, basically. Of that, there is no doubt.
But Forge cut his teeth in the death metal band, REPUGNANT , and is also known for his roles in the following bands: Onkel Kånkel and Crashdïet . Forge has been playing in bands and touring since 1994.
James Hetfield Really Likes Ghost
One of Ghost's biggest fans is none other than Metallica's James Hetfield . Hetfield first heard Ghost back in 2011 and subsequently invited Ghost out to support Metallica on its North American tour, exposing Ghost to hundreds of thousands of new fans.
I'm in their fan club. [Laughs] I had no idea what they looked like until I saw the video. I heard the music first and I thought it was very great very unique, very melodic, and a breath of fresh air for metal. It reminded me a bit of '70s kind of rock that I liked as well. So yeah, I love the band. James Hetfield
Ghost Was Banned From America
Because of Ghost's satanic imagery, and the fact that America is VERY Christian in certain parts, Ghost has run into plenty of trouble when playing in America. When recording Infestissumam in Nashville, Ghost was unable to find singers that were willing to do backing vocals – the lyrics were too satanic , apparently.
Despite Ghost's radio-friendly sound, the band's music was banned from major chain stores, most late-night television shows, and most commercial radio stations, according to one of The Nameless Ghouls.
However, from around 2015, things started to change. Ghost hit the mainstream and started getting guest appearances on TV shows and radio stations. Ghost appeared on The Late Show with Stephen Colbert on 30 October 2015, during a Halloween-themed episode.
Papa Emeritus is Based On The Pope & And Tobias Forge is ALL The Papas
Tobias Forge based the character of Papa Emeritus on the pope. The entire aesthetic of Ghost is based on the Catholic church, its liturgy, and its customs, although Ghost inverts them, adding in its own special satanic flavoring. Ghost also develops backstories for each of its Papa characters.
For instance, Papa III is the "younger brother by three months" of Papa Emeritus II.
Papa III made his live debut on June 3, 2015, at a special show in their hometown of Linköping, Sweden. Papa II passed the mic down to his younger brother. Papa III and the ghouls played four new songs: From the Pinnacle to the Pit, Cirice, Majesty, and Absolution. Cirice also won the Grammy Award for Best Metal Performance in 2016. Ghost
The Nameless Ghouls Represent One of The Five Main Elements – Earth, Wind, Water, Ether, Fire and Wind
In a nod to the occult and Wiccan ideas of creation, each of The Nameless Ghouls represents one of the five elements that make up our reality: Earth, Wind, Water, Ether, Fire, and Wind.
Lead Guitarist – Fire
Drummer – Earth
Bassist – Water
Keyboards – Wind
Rhythm Guitar – Ether
Ghost is From Sweden
Tobias Forge is 40 years old and was born in Linköping, Sweden in 1981. Forge is based in Sweden still and records and writes most of Ghost's music there.
The Nameless Ghouls' Tried To Sue Tobias Forge
In 2017, Tobias Forge and all subsequent members of Ghost were revealed during a court case. Forge is the chief songwriter of the band and therefore controls all the revenue and gets the majority of the money from the band's royalties.
A selection of the band, however, felt that they were being cheated out of royalties, so they took Forge to court in a bid to sue him for access to royalties they believed they were due.
The former GHOST members are asking the court to order Forge to disclose the company's revenues and expenses for the financial years 2011 to 2016 as well as to reveal the company's assets as of December 31, 2016. If he fails to act as ordered, they are asking the court to force Forge to pay a penalty of SEK 200,000 (approximately $22,000), or an amount that the court considers reasonable. According to the lawsuit, GHOST was formed in 2010 and Forge, through his company, has been collecting all revenues from the sale of the band's merchandise and music recordings. The GHOST leader did not at any time provide the other musicians with the company's financial statements, the lawsuit claims, and has instead insisted that the company was not yet profitable. BLABBER MOUTH
The Live Band is NOT The Same As The Studio Band
Forge writes and records most of Ghost's albums by himself. He does, however, use session musicians when recording Ghost albums . But the session musicians he uses in the studio to record the albums, oddly, are not the same musicians that make up The Nameless Ghouls when Ghost plays live and tours.
As noted earlier, Forge views Ghost as a solo project . Like Nine Inch Nails or Queens of The Stone Age , to an extent, there is only one, core member. In this respect, Tobias Forge. The setup ensures he has complete creative control and owns and controls all the revenue generated by Ghost.
Ghost Has Sold A LOT of Records
Despite its controversial image, Ghost has sold A LOT of records. Its break-out record, Meliora, sold very well, and the band's latest record, Prequelle, sold 66,000 copies in its first week on sale. Ghost has also toured extensively, playing clubs and stadiums, as well as festivals.
Prequelle debuted at number 3 on the Billboard 200. Revolver and Metal Hammer named it the best album of the year. And the average review for the album earned it a near-perfect score of 9/10 from most music review sites.
Ghost is currently working on a new album . The as-yet-untitled album is currently being recorded and likely won't be out until 2022. Ghost released the single Hunter's Moon in 2021. And you can check that song out here .
Pin It on Pinterest
GHOST BC Albums stats
Official albums chart.
INFESTISSUMAM GHOST BC
Official Scottish Albums Chart
Official physical albums chart, official rock & metal albums chart.
IF YOU HAVE GHOST GHOST BC
The data displayed for this chart goes back to 1994, however we hope to be able to offer deeper historic information at a future point
Join the conversation by joining the Official Charts community and dropping comment.
Already registered?
No account?
VisualGPS INSIGHTS
Entertainment
624 Ghost Bc Photos & High-Res Pictures
Browse 624 ghost bc photos and images available, or start a new search to explore more photos and images..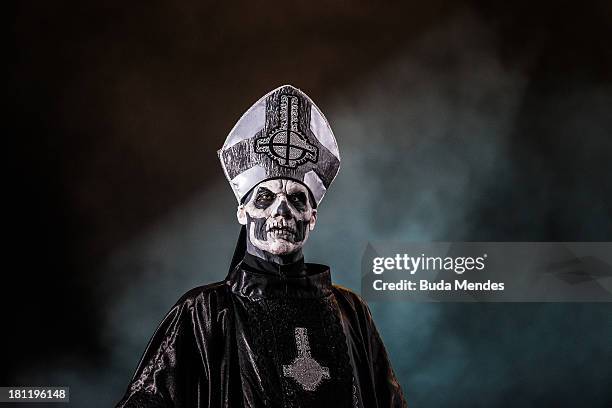 Ghost: the definitive guide to every member of their crazy universe
From Papa Emeritus I to IV to Papa Nihil, Sister Imperator and beyond, here's everything you need to know about Ghost's colourful cast of characters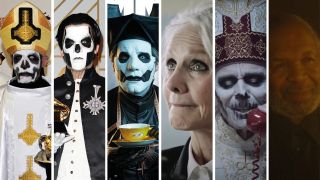 Ghost have long been shrouded in mysterious shenanigans. As well as the largely anonymous Nameless Ghouls that make up the bulk of the band, with each passing album, Ghost mastermind Tobias Forge has introduced a ghastly lead character to front the fold, starting back in 2010 with Papa Emeritus I for debut album Opus Eponymous . After Papas II and III followed for Infestissumam and Meliora respectively, for 2018's Prequelle , there was no numbered Papa to be found – just a Cardinal and another, newly introduced ancient figure known as Papa Nihil.
The plot has only thickened since then, with Cardinal Copia being upgraded to a Papa all of his own for the Impera era and even more strange and spooky characters being introduced into the Ghost canon. Here's our definitive guide to all of them so far.
Papa Emeritus I
AKA: The first one. Years Of Service: 2010-2012. Notes: Papa Emeritus I was the OG Ghost frontman and could usually be found stalking back and forth on stages wielding his trusty thurible (that's that big, swinging incense burner thingy he used to have). The original, certainly, but arguably not the best.
Papa Emeritus II
AKA: The scary one. Years Of Service: 2013-2015. Notes: With a far ghastlier looking visage than his predecessor, Papa Emeritus II was also the first Papa to ditch the makeup when he fronted a special, three-song Ghost set for an Australian website in 2014. Though we're still not convinced that was his real face, either.
Papa Emeritus III
AKA: The dandy. Years Of Service: 2015-2017. Notes: Allegedly the younger brother of Papa Emeritus II, Papa Emeritus III brought a new energy to Ghost, shrugging off his Papal robes mid-set for a snazzy suited-and-booted look that came with a host of sexually-charged stage moves. Oooh, the cad. It set a a new precedent for the dynamics of how Ghost shows would usually operate (let's just say the costume change count has only gone up since then). Papa III was eventually and unceremoniously killed off, along with his two predecessors, his decapitated head appearing on the cover of Metal Hammer in 2018. Oh dear.
AKA: The old one. Years Of Service: 1969-2020 alive, 2020-2022 as a spooky spirit Notes: Making his live debut seconds after Papa III was dragged off stage in Sweden in late 2017, Papa 0 looked older than time itself (er, no offense). His role was seemingly to mentor younger Papas and Papas-in-waiting, not least a newly arrived Cardinal who seemed to have more than just professional connections to the old-timer. Papa 0 could also, it would appear, bust out a mean saxophone solo, but that sadly wasn't enough to save him when he was rudely offed live onstage in Mexico in 2020. Then resurrected in 2022 to play sax again. This band's health insurance renewal rates must be through the roof, quite frankly.
Cardinal Copia
AKA: The one that wasn't a Papa (but is now). Years Of Service: 2018-2020. Notes: Providing a combo breaker by eschewing the corpsepaint and having a decidedly less pope-y fashion sense, Cardinal Copia was the lovably daft Papa-in-waiting that brought an extra flash of sass to the Ghost camp. Tobias Forge once suggested to us that, unlike previous Ghost frontmen, Cardi C might actually stick around for a few records - and he was half-right. In March 2020, on stage in Mexico, The Cardinal was surrounded by The Clergy and transformed into Papa Emeritus IV. A new dawn beckoned...
Papa Emeritus IV
AKA: The grandest Papa yet Years Of Service: 2020-present Notes: The upgraded Cardinal is currently serving as the fourth Papa Emeritus, and if Ghost's latest live show is anything to go by, he may be the most extravagant one yet. Packing dazzling robes, a fancy new hat (or three) and a fine array of new stage costumes, he's perfectly set to lead what looks to be Ghost's most over the top and bombastic era ever. But what happens when The Clergy grow tired of him and decide it's time for a freshen-up? Could Ghost's current hero buck the trend and leave the fold with his head and body intact? Could a serving Papa IV become Papa V? Or is he doomed to join his predecessors in death? Only time will tell.
The Nameless Ghouls
AKA: The band. Years Of Service: 2010-Present. Notes: Less individuals and more a mass of souls represented onstage by mysterious, anonymous figures. They seem to grow in number with each passing album cycle, and get their own revamp to go alongside each newly introduced (or upgraded) frontman. Currently, The Nameless Ghouls are rocking a badass steampunk look. We approve.
Sister Imperator
AKA: The matriarch. Years Of Service: 1969-Present (at least) Notes: A figurehead behind the scenes, the mysterious Sister Imperator has appeared in a number of videos put out by Ghost in recent years, and she seems to have a particular (motherly) affinity for The Cardinal/Papa IV. We got to see both Sister Imperator and Papa Nihil in their younger incarnations during Ghost's Kiss The Go-Goat era.
Mr. Saltarian
First introduced in Chapter 10 of Ghost's ongoing video series, Mr. Saltarian is yet another mysterious religious figure with definite but somewhat murky connections to The Clergy. With poor Papa IV's future seemingly up in the air as of Ghost's most recent Chapters, it seems that Mr. Saltarian may have a part to play in the increasingly paranoid frontman's ultimate fate.
AKA: The main event. Years Of Service: 2010-Present. Notes: The mysterious cult from which these strange beings all stepped forth, The Clergy is the centre point for everything that Ghost is, was and shall be. They remain anonymous, omnipotent and powerful. Which is metal as fuck, to be fair.
Father Jim Defroque
AKA: The Bad Boy Priest Years Of Service: [unknown]-Present Notes: Introduced in a half-hour special on YouTube entitled "Jesus Talk With Father Jim Defroque" released on Easter Sunday 2023, at first it appeared the Pastor was the antithesis of our favourite Satanic Swedes and a true man of the cloth as he disapprovingly dissected lyrics from bands including Ministry, Soundgarden and Green Day (all Jesus themed, naturally).
It wasn't long before Father Defroque's true colours came out, however: suspicious sniffs throughout his YouTube special turned into a full bender during the Jesus He Knows Me video featuring copious amounts of blow, guns and erm, a questionable haircare regimen. How does he fit in with the wider Ghost lore? Well, we guess we'll find out pretty soon...
Metal Hammer Newsletter
Sign up below to get the latest from Metal Hammer, plus exclusive special offers, direct to your inbox!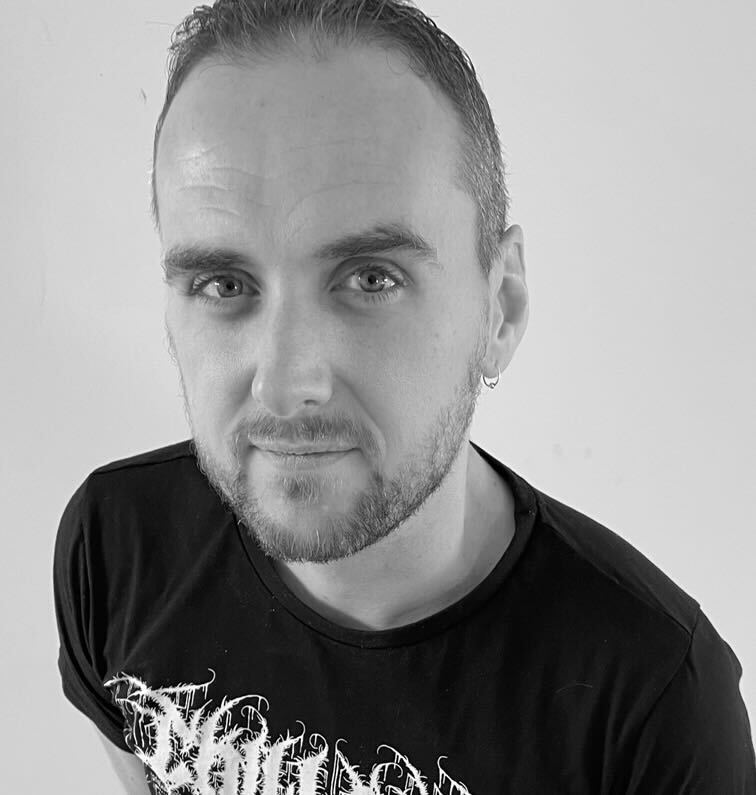 Merlin moved into his role as Executive Editor of Louder in early 2022, following over ten years working at Metal Hammer. While there, he served as Online Editor and Deputy Editor, before being promoted to Editor in 2016. Before joining Metal Hammer, Merlin worked as Associate Editor at Terrorizer Magazine and has previously written for the likes of Classic Rock, Rock Sound, eFestivals and others. Across his career he has interviewed legends including Ozzy Osbourne, Lemmy, Metallica, Iron Maiden (including getting a trip on Ed Force One courtesy of Bruce Dickinson), Guns N' Roses, KISS, Slipknot, System Of A Down and Meat Loaf. He is also probably responsible for 90% of all nu metal-related content making it onto the site.
Watch Green Day, Blink-182, skater legend Tony Hawk, Avril Lavigne and a host of MySpace Top 8 pop-punks go hard at When We Were Young fest in Las Vegas
Post Malone's haunting cover of Alice In Chains classic Them Bones is further proof that he'd have made a great rock star if he weren't already a hip-hop icon
Reverend Kristin Michael Hayter: the woman behind Lingua Ignota has produced a radically different but compelling new vision with Saved!
Most Popular
By Paul Brannigan 20 October 2023
By Rich Hobson 20 October 2023
By Paul Travers 20 October 2023
By Jerry Ewing 20 October 2023
By Matt Mills 20 October 2023
By Dave Everley 20 October 2023
By Sleazegrinder 20 October 2023
By Dave Everley 19 October 2023
By Chris Roberts 19 October 2023
Nameless Ghouls
Nameless Ghouls are the accompanying instrumentalist members of the band Ghost . They use the alias 'Nameless Ghouls' to shield the performers' identities and remain anonymous. Throughout the band's history, the Ghouls have worn virtually identical, face-concealing costumes that have changed for each album era. There are currently eight Nameless Ghouls that play all of the instruments when the band is performing live, three of which are female Ghouls who are also known as Ghoulettes or Ghulehs .
1.1 Opus Eponymous Era
1.2 Infestissumam Era
1.3 Meliora Era
1.4 Prequelle Era
1.5 Impera Era
3 Previous Members
4 Other Ghouls
Appearance [ ]
Opus eponymous era [ ].
In the Opus Eponymous era, the Nameless Ghouls wore all-black, hooded robes with Grucifixes hung from their necks (worn similarly to a pectoral cross ). These costumes also featured a black mask that covered the performer's entire face, though the eyes of the Ghouls could be seen in certain photoshoots. These were said to be store-bought costumes from Butterick's, a Swedish party store. In 2012, towards the end of the Opus Eponymous era, the Ghouls' costumes changed to all-white robes that resemble those of a bishop; the white costumes consisted of a white cassock accented with a fascia , a hooded mozzetta , and a Bauta mask. The same Grucifix necklaces were worn for these costumes.
There were only five Nameless Ghouls during this era: Fire, Water, Quintessence/Aether, Earth, and Air. Though, it is important to note that the Ghouls were not formally given these names during this era, and the only effective way to identify them was by their instruments.
Infestissumam Era [ ]
In the Infestissumam era, the Nameless Ghouls wore nearly identical costumes as their late-2012 ones. These new costumes were completely black, consisting of a cassock, fascia, hooded pellegrina , and Bauta mask. These costumes also had the same Grucifix necklaces. The fascia of these costumes were embroidered with the five alchemic symbols representing the Ghouls, and each costume highlighted the respective symbol depending on its wearer.
Just like the previous era, there were five Nameless Ghouls that performed in the band: Fire, Water, Quintessence/Aether, Earth, and Air.
Meliora Era [ ]
In the Meliora era, the Nameless Ghouls saw the biggest change in their costumes. The Ghouls wore all-black suits, Grucifix necklaces, and silver devil masks that covered the entire face. Their elemental symbols were embroidered on the right breast of their costumes, with the elemental symbol representing the individual ghoul highlighted to show the identity of the wearer.
The same five Ghouls performed in the band for this era: Fire, Water, Quintessence/Aether, Earth, and Air.
Prequelle Era [ ]
With the release of Ghost 's new single, " Rats " and the introduction of the Prequelle Era, the Nameless Ghouls again changed costumes. The new costumes are black suits with crucifixes embroidered all over the inner shirts. Their face-covering masks resembled those of the Meliora-era, but appeared shinier and facilitated singing by cutting out the area around the mouth. With the introduction of two Ghoulettes, their masks were slightly different from the other Ghouls, having slightly longer hair.
The Prequelle Era saw the first increase in the number of Nameless Ghouls, including the addition of two female-presenting Ghoulettes. There were seven Ghouls in total: Fire, Water, Quintessence/Aether, Earth, Air (now 2 Ghoulettes), and a Multi-Ghoul.
Impera Era [ ]
With the release of IMPERA , the Nameless Ghoul's designs changed drastically. Their masks have shifted from the slender demon design of the Meliora and Prequelle tours to steampunk-esque helmets, with large goggles and a mouth opening for all members (as opposed to only the backup singers receiving one). Their clothing now consists of Victorian-era parade jackets in dark colors. Each of the Ghouls were given capes, though the Ghoulettes are the only ones that seem to wear them throughout performances.
There are currently eight Ghouls that perform in the band: Fire, Water, Quintessence/Aether, Earth, Air (2 Ghoulettes), and 2 Multi-Ghouls (one of which is the third Ghoulette).
Members [ ]
As of 2023, there are currently eight Nameless Ghouls in the band.

Swiss/Multi Ghoul – guitarist, tambourine, backing vocals, saxophonist (as Papa Nihil ), and more
Aurora/Multi Ghoulette - Tambourine, backing vocals most commonly
Previous Members [ ]
a list of previous nameless ghouls, who no longer tour with the band.
Water (October 23 2010 - march 4 2011) - Bass
Fire/Alpha (October 23 2010 - November 12 2016) - Lead Guitar
Quintessence/Omega (October 23 2010 - July 3 2016) - Rhythm Guitar
Air (February 19 2011 - November 12 2016) - Keyboards
Earth (October 23 2010 - September 27 2014) - Drums
Water#2/Lake (march 29 2011 - July 30 2013) - Bass
Water#3/River (July 27 2023 - September 27 2014) - Bass
Delta (June 3 2015 - July 2 2015 (for bass) July 22 2016 - November 12 2016 (for rhythm)) - Bass and Rhythm Guitar
Pebble (June 3 2015 - November 12 2016) - Drums
Mist (September 16 2016 - November 12 2016) - Bass
Ivy (March 24 2017 - May 13 2017) - Drums
Ifrit (March 24 2017 - September 30 2017) - Lead Guitarist
ChAir/Zephyr (March 24 2017 - September 30 2017) - Keyboard
Sunshine/Multi Ghoulette (January 25 2022 - September 23 2022) - Backing vocals, Misc. Percussion, Keyboard fill
Aether (March 24 2017 - September 23 2022) - Rhythm Guitar, Backing Vocals
Other Ghouls [ ]
Special Ghoul - A persona used by Tobias Forge to participate in interviews during the Opus Eponymous, Infestissumam, and Meliora eras
Cowbell Ghoul - A temporary Ghoul who would come on stage to play the cowbell. He was only around for a few months during the latter half of the Meliora Era
Since May of 2022, all Ghouls' identities have been revealed.
The Multi-Ghoul had his debut performance at the Rats On The Strip show at The Roxy. He plays several instruments throughout the show, sometimes singing as a backing vocalist. In the live performance of " Miasma ", Multi-Ghoul plays Saxophone while dressed as Papa Nihil .
The band's first Multi-Ghoulette, who also happens to be the third Ghoulette, was introduced during the Reno, Nevada show of the 2022 Imperatour . She debuted with her own small platform (much like Swiss, the other Multi-Ghoul) and is primarily seen shaking a tambourine and singing backing vocals. It is speculated that she takes up some keyboard responsibilities during Mummy Dust when Cirrus performs the keytar solo.
1 Nameless Ghouls
2 Papa Emeritus IV
3 Nameless Ghoul (Sodo)
Screen Rant
Cbs' ghosts: every ghost time period & backstory explained.
The CBS sitcom Ghosts features eight characters who died during different historical periods. Here's a guide to each one's backstory and death.
Ghosts on CBS' Ghosts come from various time periods, forming a unique family. Their deaths range from lightning strikes to diseases.
Thorfinn, the oldest ghost, is a Viking who died around the 1020s. Sasappis, a Lenape man, died in the 1520s and loves discussing deaths.
Alberta, a jazz singer from the 1920s, was poisoned by her bootlegger boyfriend. Pete, who died in 1985, is a chipper ghost with no unique powers.
CBS' Ghosts features a cast full of spectral characters that each hail from a distinct time period, making fans wonder what order did the ghosts die in Ghosts ? Each ghost comes with its own unique backstory and death. Though each of the eight ghosts has a wildly different perspective based on their experiences throughout history, they nonetheless form a sort of family, which is one of the show's greatest charms. After all, being stuck with the same people for all eternity allows for plenty of time to get to know each other. Ghosts stars Utkarsh Ambudkar and Rose McIver as Jay and Sam, a young couple who inherit a mansion in upstate New York.
In an adaptation of a BBC show of the same name, the couple discovers the house also comes with several ghostly inhabitants, who Sam is able to see after a near-death experience. These are Thorfinn (Devan Long), Sasappis (Román Zaragoza), Isaac (Brandon Scott Jones), Hetty (Rebecca Wisocky), Alberta (Danielle Pinnock), Flower (Sheila Carrasco), Pete (Richie Moriarty), and Trevor (Asher Grodman). Although other ghosts feature in the show, such as those in the basement " cholera pit ," the British soldiers from the shed outside, and even Hetty's nefarious husband Elias, the main eight are the most fully fleshed-out and will continue to be in Ghosts season 3 .
RELATED: Original Shows On CBS All Access (Paramount+) Ranked According To IMDb
Unlike Marvel's Thor from the MCU , with whom he shares a name, Thorfinn is not a god, although he does have some pseudo-lightning powers. The oldest ghost in the show, Thorfinn is a Viking who traveled to North America but was accidentally left behind by his compatriots. The Vikings' historical voyage was about 1000 years ago, meaning Thorfinn died around the 1020s. He died on the land that would one day hold Sam and Jay's house after being struck by lightning, which leaves him with the ghostly ability to make lights flicker. Never one to pass up a good discussion about fishing or fighting wild animals, Thorfinn is a Viking through and through.
When it comes to what order the ghosts died in Ghosts , Sasappis is about 500 years younger than Thorfinn, dying in the 1520s. He's a Lenape man, an indigenous group from the Hudson Valley in New York as well as parts of present-day Delaware, New Jersey, and Pennsylvania. Unlike most of the other specters in Ghosts , Sasappis has yet to reveal how he died, but one of his favorite pastimes is reminding all the others of how they met their ends, most of which he was there for.
While this ghost's backstory remains unknown, it is revealed in Ghosts season 1, episode 7 that a woman Sass loved in life, Shiki, is also a ghost, and he tries to get in touch with her. Sasappis is also a big fan of watching TV and often asks Sam and Jay to cook junk food, so he can smell it.
A Revolutionary War captain who knew the likes of real-life figures Alexander Hamilton and Aaron Burr , Isaac Higgentoot unfortunately died of dysentery before he could make any lasting historical mark of his own. Killed by the disease sometime between 1775 and 1783, when the American Revolutionary War was taking place, Isaac now has the ghost power to make people smell sewage any time they walk through him.
Despite these circumstances, however, Isaac always maintains his pride, as evidenced when he has to negotiate with the Redcoats who also died on the property back in the day, including British officer Nigel, who Isaac has an obvious crush on despite having accidentally shot him.
Sam and Jay's house, Woodstone Manor, was built in the late 1800s by a family of robber barons, and it's this lineage and time period that Hetty hails from. But Hetty has started to gradually let go of her antiquated notions and bigotries as Ghosts goes on. As with Sasappis, Hetty's death is also still a mystery, but given the corruption she was a part of during her life and the vile nature of her husband Elias, she certainly had no shortage of enemies who might have wanted to off her.
There was only one thing known about her death. Hetty was wearing dry clothes and died in heels. As for ghost powers, Hetty hasn't displayed any unique abilities yet but does manage to possess Jay in season 1, episode 10, which is something all ghosts seem capable of.
A jazz singer from the 1920s, Alberta finally confirms her suspicions in Ghosts episode 9 that she was poisoned by her no-good bootlegger boyfriend. But while Alberta has an unfortunate Great Gatsby -style death, she also embodies a lot of what made the 20s roaring, as well. From her tasseled flapper attire to her lively vocabulary, and from her confident singing voice to her fiery passion for women's rights, Alberta is one of Ghosts ' most engaging and fun characters.
Fittingly, her special ghostly ability is that she can be heard humming by the living when she so chooses. And although Alberta offers constant reminders of all the low lives and two-timers she's dated, she may have a romance arc with Pete in store later on.
As her name suggests, Flower is a hippie from the 1960s who was killed by a bear on the Woodstone property after leaving a nearby music festival. If she looks familiar to some viewers, it's because Sheila Carrasco, who plays her, has had brief appearances on other shows like The Good Place and Jane the Virgin . Flower's ghost power is that people who walk through her get high for about an hour, and she herself is often forgetful and off chasing butterflies. But Flower has interesting depth to her character as well, as she was involved in multiple cults and cult-like organizations in her life, and even helped one such group rob a bank.
Of all the eponymous characters in Ghosts , Pete's death is the most apparent. Shot in the neck by one of the Scouts from the troop he was leading, Pete met his untimely demise in 1985 and still has the arrow in his neck to prove it. Despite the tragedy of his passing, however, and the later revelation in Ghosts episode 6 that his wife was cheating on him in life, Pete is perpetually chipper in Ghosts . What is Pete's ghost power? While he doesn't possess a unique ghostly ability, Pete's affinity for compromise and teambuilding makes him a crucial member of the ghosts' de facto family and could earn him a shot at romance with Alberta later on.
Trevor is the youngest of the ghosts, whose special power is touching or moving solid objects (with great effort). A spoiled yuppie party boy who died in the late 1990s, Trevor is all about popularity and scoring attractive women. Trevor died when he and his colleagues went to stay in the Woodstone Mansion, and he took some pills with some alcohol while partying. This caused him to overdose, and he died of a heart attack. His friends just dumped his body in the lake and never talked about it again. Only Sasappis originally knew the truth of his death, but Jake fished his head out of the late in "Trevor's Body."
RELATED: 40 Best Movies On Paramount Plus
Most of the ghosts in Ghosts are kind, funny, and often helpful. However, there is one ghost who was mostly only had a short stint on the show and is none of those things. Elias Woodstone is Hetty's husband (and cousin). While he was alive, his marriage was not good because he was controlling and had several mistresses. His death came when he ended up locked in his vault by its designer after Elias slept with his wife. He died in the vault and his ghost reminded bound to the house. He was trapped in there for a century until Sam and Jay found the vault and opened it, freeing him.
However, something terrifying happened to Elias. He was the only ghost in this house that ever ended up sent to Hell . Hetty gave her dead husband a chance to redeem himself from his past sins, and he refused, saying there is no such thing as good and evil. As a result, she told him to "go to Hell" and he did. Humorously, she made the other ghosts think that was her special power after that.
There are also some recurring ghosts on the show, and when it comes to Crash and the answer to what order did the ghosts die in Ghosts , it is hard to tell here. From his look, he appears to be from the 1950s, but he could also be younger and just dressed the part. Crash wears a black leather jacket, white t-shirt, and blue jeans, and looks like a James Dean-styled character, which explains the possible era where he died. It is unknown how Crash died, but he was decapitated, so it is possible he was in a vehicular accident. He only appeared in the pilot and later in the episode "Ghost Father of the Bride" in season 2.
Like Crash, Stephanie is another ghost from Ghosts who only appeared a few times as a recurring specter. She died in the 1980s, and while she was born in the same year as Trevor, she still looks like a teenager since he died a decade later. She was an '80s mean girl who died on Prom Night. Stephanie was the victim of a slasher killer. She and her boyfriend were parking at Woodstone Mansion and were about to hook up when an escaped chainsaw murderer showed up and attacked and killed her. She also has a nickname from the other ghosts, who refer to her as "Attic Girl." She ends up dating one of the Chlorea ghosts.
The Cholera Ghosts
In the original British version of Ghosts , there were ghosts who lived off by themselves in the mansion known as the Plague Ghosts. The U.S. version of the comedy series has a similar group, known collectively as the Cholera Ghosts. As their name mentions, they died of cholera, and they all live in the basement of the mansion. There is no telling how many of them there are, but there are three named on the show (Stuart, Nancy, and Creepy Dirk) and three more named in the credits (Nigel, Catherine, and Cody).
These were all people infected with cholera who were placed in the pest house, where they were supposed to get treated, but were left to die by starvation, illness, or suffocation from living in the basement. While not trapped in the basement as ghosts, that is still where they live as it is where they feel most comfortable. These ghosts died sometime between 1832 and 1870, which puts their deaths between Isaac and Hetty.
The British Ghosts
Finally, the British Ghosts don't live in the house. Instead, they live in a shed on the property based on an agreement made after they died in the Revolutionary War. Since they died then, they know Isaac, but they mostly keep in the shed and to themselves. Every few years, they come back up to the main house to redraw the boundary lines, although some ghosts feel it is because British Ghost Nigel does it to flirt with Isaac. Outside of Nigel, the other two known British Ghosts are Baxter and Jenkins.
Nigel is a lieutenant colonel while Baxter and Jenkins are his two officers. As for how these ghosts died in Ghosts , Nigel's death was a terrible accident. Isaac was admiring Nigel from the telescope on his rifle when he accidentally sneezed, pulled the trigger, and killed Nigel, who was reading a book at the time. Isaac later apologized as a ghost 133 years later, and Nigel accepted the apology. In season 2, the two start a romantic ghostly relationship. As for Baxter and Jenkins, they led the fight against the Americans after Nigel's death and died when their army fell in battle.

Boston College Libraries

The Answer Wall
Answering questions at Boston College O'Neill Library
I am really bad at history and find many history books challenging to read. Do you have any book recommendations for world history that are easy to understand/read?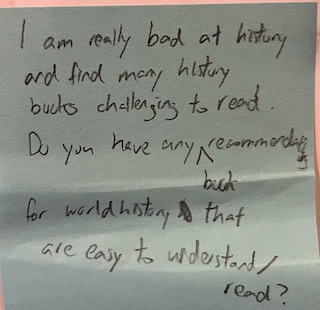 Lombardo's Fav Big 4 Band
Top Albums According to Critics
Lyrics That Didn't Age Well
Loudwire Nights
Ghost No Longer Obligated to Use 'B.C.' in Name
Back in early 2013, Ghost changed their name to Ghost B.C.  in the States due to legal reasons. The details of the name change were never truly explained, but for some time, the dreaded B.C. appeared along Ghost's neo-classic band logo. However, we were told by one of Ghost's Nameless Ghouls in an exclusive interview that the band is no longer obligated to use B.C. in its name.
Since there have been various bands called Ghost in the past, many fans assumed a lawsuit had taken place, but this is not the case. According to the Nameless Ghoul, the parent company that owns Ghost's record label, Loma Vista, took the precaution to block a potential lawsuit.
"The thing was there was never a lawsuit," the Ghoul explains. "It was basically, I have to just explain myself after I hang one institution out to dry here and that was not our real label, but the bigger umbrella version of our label. Unfortunately in the legal world in general, and it's not an anti-American thing, but especially in America where people are so conscious about not being sued, obviously all corporations are extremely conscious about not getting sued. So the big major label, specifically, had a policy that said that every artist they sign must own their own name. Obviously we don't have exclusive rights to our band name because it's a word so commonly used. There are so many brands that have the word "ghost" that I think it's almost un-ownable, in a way, unless it's more specific. So it was basically a demand from the label that we added something."
The Nameless Ghoul goes on about what B.C. actually stood for, and how though, B.C. is still in the fine print, Ghost no longer have to print the letters prominently on their releases.
"What we found least irritating was that if it was something short for something else," the Ghoul continues. "We added the B.C. 'Because of Copyright' or, obviously, 'Before Christ.' We wanted people to still focus on Ghost. Unfortunately that leaked over into the promotional side too just because they tagged everything 'Ghost B.C.' everyone started calling it that. While we told every promoter and every journalist that we spoke to, 'Don't write Ghost B.C. because that's not our name.' It's like saying, 'I'm going to go down to McDonalds LLC or McDonalds, Inc. and buy a burger.' So this time around, when we had a little bit of a flip within the company, we took the opportunity to raise the question and make it happen so that we don't have to write it out on the record. There's something extremely unromantic that's called metadata and within the metadata in all the regions that we need to, it's still B.C. It's there in the fine print, but for you and I and everybody else, we don't have to say that. So it's Ghost now, which I'm extremely happy about."
Ghost's third studio album Meliora will see an Aug 21 release date. To pre-order the album and bundle packs, click here .
100 Metal Facts You May Not Know
Papa Emeritus III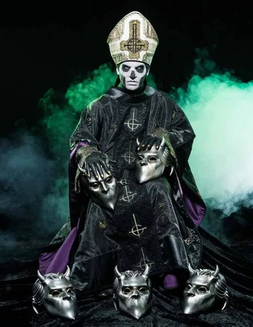 Papa Emeritus III holding the Nameless Ghoul masks.
Papa Emeritus III  was the third vocalist for Ghost. He was announced as the replacement for Papa Emeritus II on July 16, 2015. He was dragged off stage during the song Monstrance Clock at his final performance on September 30, 2017, and Papa Nihil (his father) was introduced. His replacement, Cardinal Copia, bears striking resemblance, in terms of behavior.
1 Papa Nihil
2 Cardinal Copia
3 Papa Emeritus I