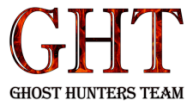 GHOST HUNTERS TEAM
La più bella e profonda emozione che possiamo provare è il senso del mistero; sta qui il seme di ogni arte, di ogni vera scienza., albert einstein, vuoi sostenerci, lascia un piccolo contributo con paypal, la ricerca prima di tutto.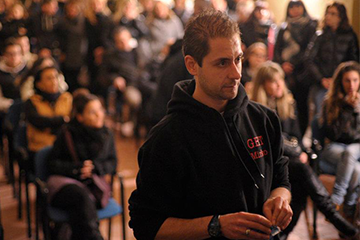 Sul campo dal 2009
Il nostro team nasce nel lontano dicembre del 2009 con l'intendo di fare luce su fenomeni apparentemente paranormali.
Un team, una famiglia
I membri che compongono il team non sono stati scelti soltanto per la loro passione per tutto ciò che concerne il mondo del mistero in genere, ma per la loro competenza, formando negli anni così un gruppo affiatato e completo.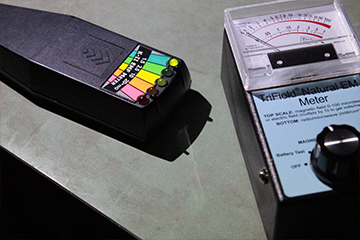 Le nostre indagini
Svolgiamo indagini in luoghi pubblici o privati a seconda delle richieste d'intervento che ci vengono inviate e siamo presenti su TUTTO IL TERRITORIO ITALIANO.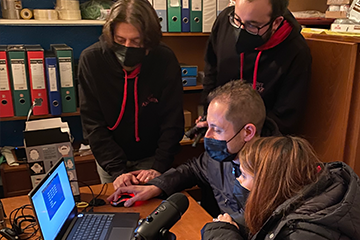 Il metodo scientifico
Le nostre indagini si svolgono con estrema meticolosità seguendo quello che viene comunemente definito dagli scienziati "metodo scientifico", andando inoltre a scavare nella storia dei luoghi, senza tralasciare il lato folkloristico.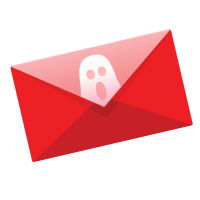 INVIACI LA TUA RICHIESTA
Hai bisogno di richiedere un'indagine? Un evento dal vivo o una conferenza? Un'intervista televisiva, radiofonica, giornalistica? Vuoi contattarci per ulteriori informazioni riguardo al nostro operato?
SEMPRE ALL'AVANGUARDIA
Cosa offriamo, solo il meglio per chi si rivolge a noi, serieta' e competenza.
Come a noi piace sovente ricordare: le indagini NON sono a scopo di intrattenimento, ma hanno una valenza scientifica.
ANALISI ACCURATE
Ogni informazione o file raccolto sul luogo d'indagine viene poi analizzato con le migliori tecnologie a disposizione.
CONCLUSIONI SCIENTIFICHE
Una volta terminate le analisi sul materiale raccolto e, sulla base della nostra decennale esperienza sul campo, verrà fatta una valutazione scientifica e oggettiva, cercando così, per quanto possibile, di dare spiegazioni logiche a ciò che invece può apparire come "inspiegabile".
ARTICOLI IN EVIDENZA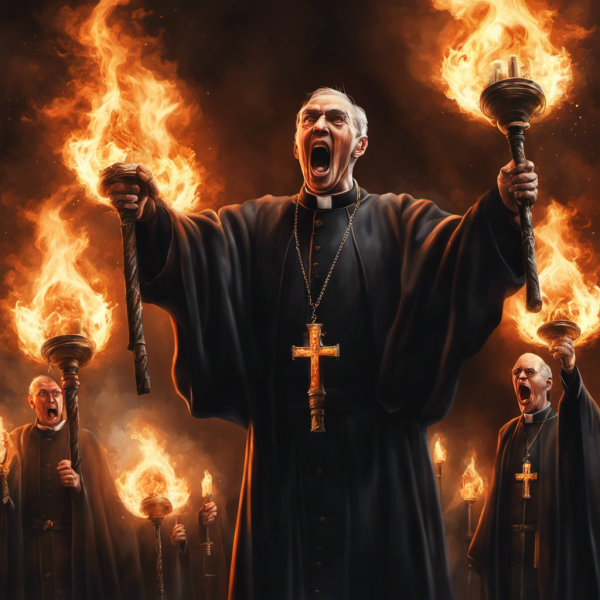 CERVIA E LA CROCIATA ANTI-HALLOWEEN DEI PARROCI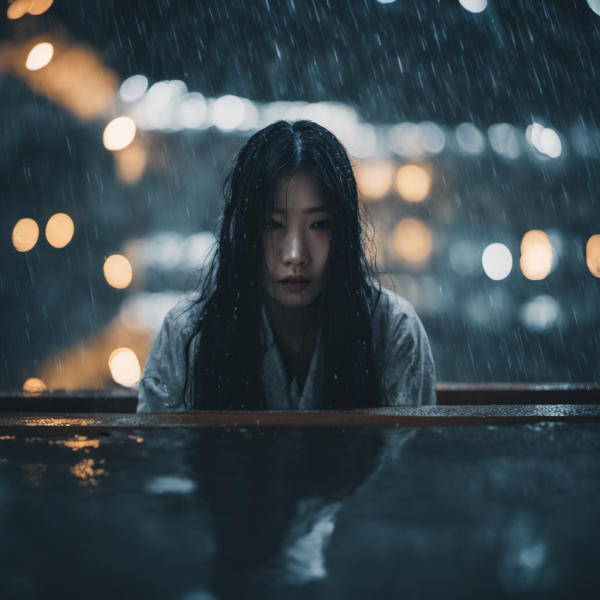 LA LEGGENDA DI OKIKU E DEI NOVE PIATTI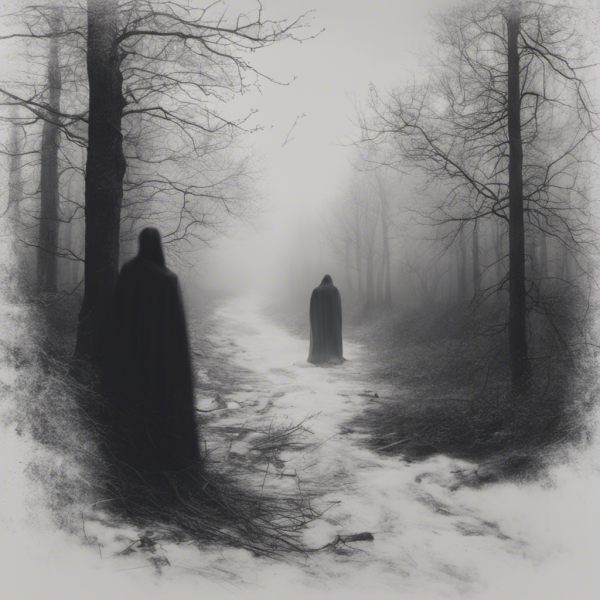 IL VARDÖGR: PREVEGGENZA NORDICA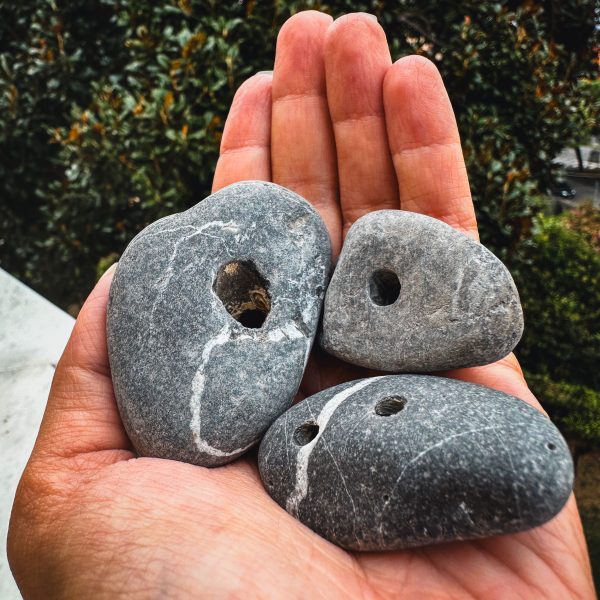 LE PIETRE DELLE STREGHE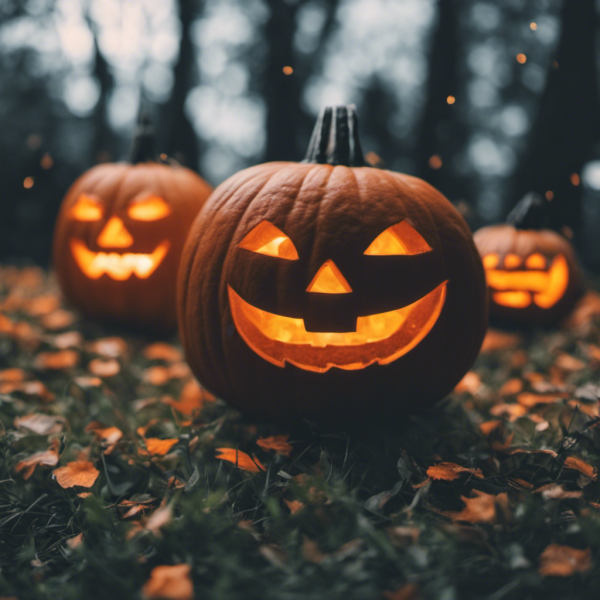 LE ORIGINI DI HALLOWEEN NON SONO AMERICANE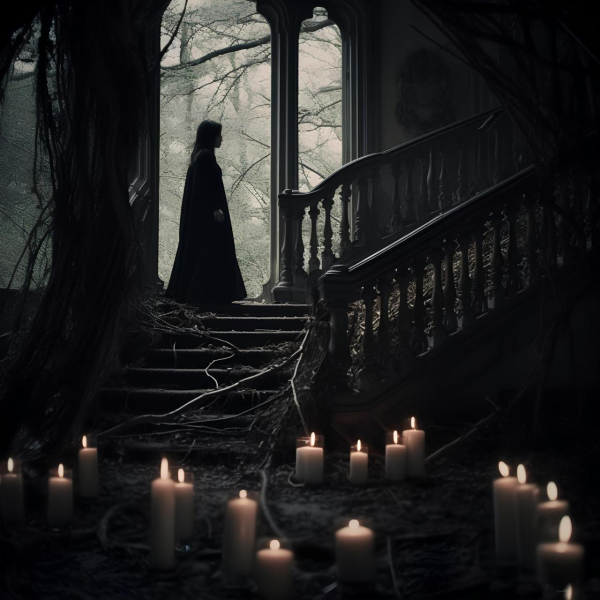 DEFINIZIONE DEL TERMINE "PARANORMALE"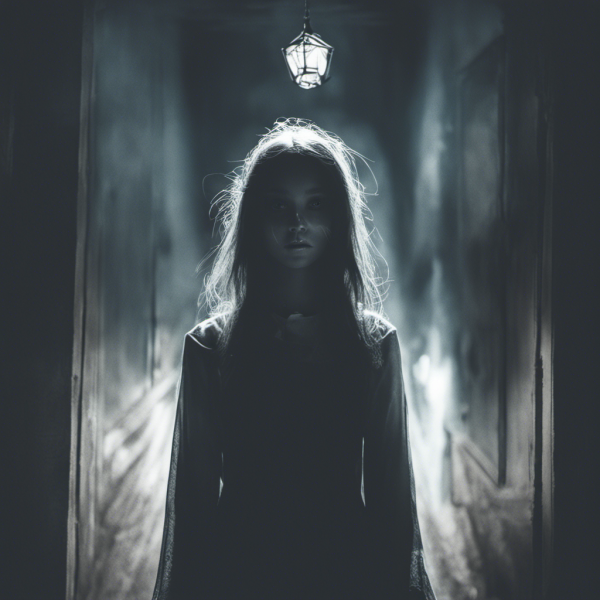 BREVE STORIA DELLO SPIRITISMO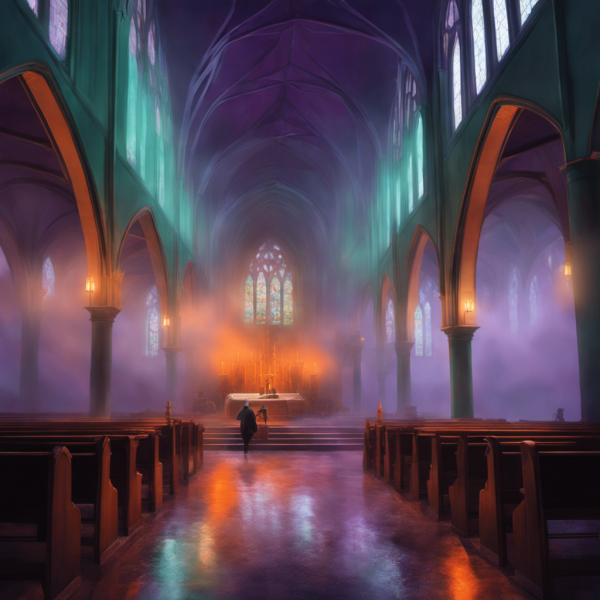 LA MESSA DEI MORTI
Altri articoli, non solo ghost hunting.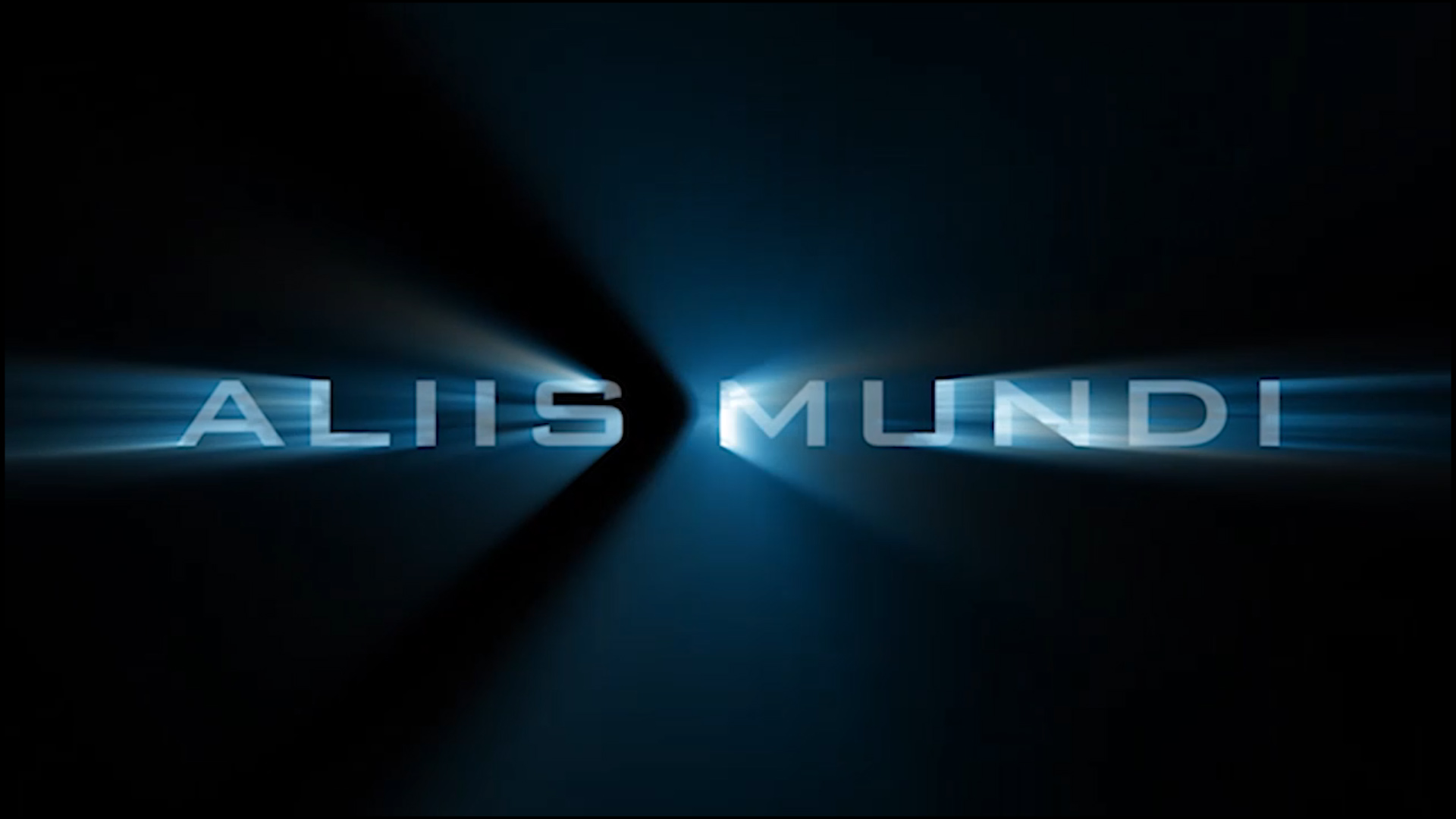 ALIIS MUNDI
L'Aliis Mundi vi proporrà una serie di servizi e reportage su molti misteri e leggende raccogliendo testimonianze dirette. Vi racconteremo le storie di persone straordinarie che hanno impiegato la loro esistenza nel paranormale. Indagheremo sulle più antiche leggende. Vi proporremo dei fatti e sarete voi a giudicare dove finisce la leggenda e dove inizia la realtà.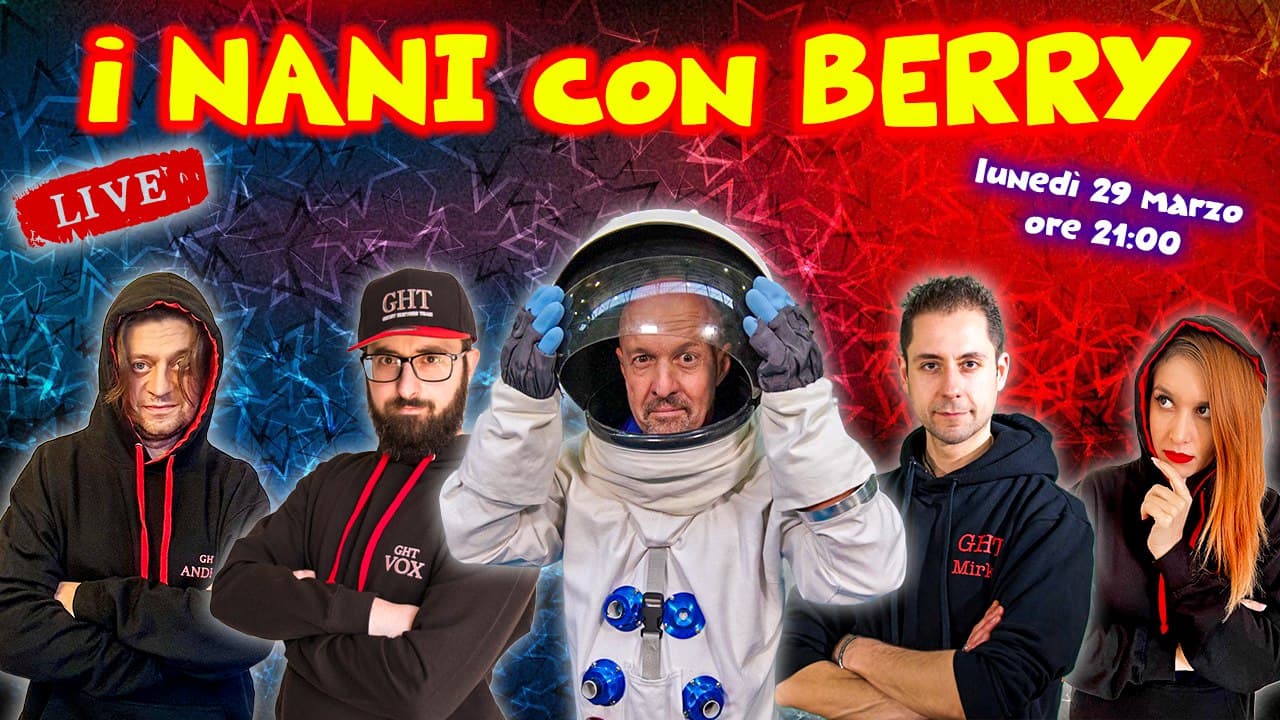 I NANI CON L'ASCIA
Il primo ed unico live format multipiattaforma in Italia dedicato alla critica ed alla denuncia contro le azioni e le false affermazioni in ambito di pseudoscieze. Nato inizialmente dalla collaborazione con Vox Populi è divenuto nel giro di breve un vero format apprezzato non solo dai semplici appassionati, ma anche dalla comunità scientifica.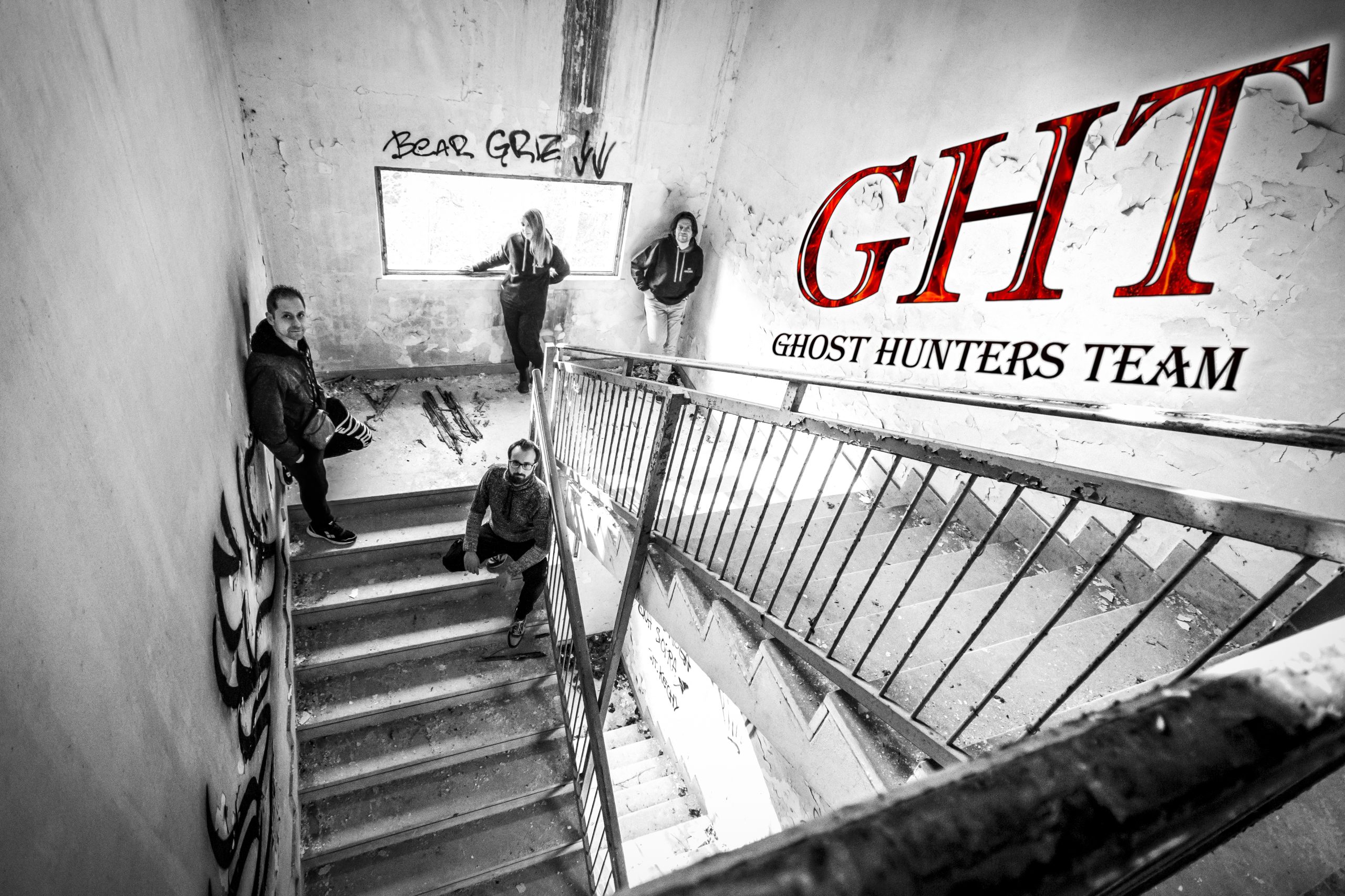 Progetto ancora In fase di sviluppo...
COLLABORANO CON NOI

Meet Italy's Ghost Hunters
N ot far from Milan, in the bedroom of a haunted house, the ghost hunters were holding a séance. "If there's someone here," they called into the darkness, "can you please give us a sign?"
Photographer Barbara Leolini had gone alone into the kitchen to load a new spool of film into her camera, when suddenly, unmistakably, a chair scraped along the floor near her. Everyone heard it.
"I was freaking out," she tells TIME. "I slept with the lights on for two weeks. We were all there. You just have to believe it."
It was her very first ghost-hunting trip. Even if she'd been skeptical at first, Leolini now insists on the existence of the paranormal. And she is far from alone—according to a study by Italian magazine Focus , 76% of Italians believe in ghosts, and half of them claim to have seen spirits of the deceased with their own eyes.
The high figure, she presumes, comes from a culture of superstition and Catholic influence. "People believe in the weirdest stuff," she says. "Maybe we want to believe that after death, there is something more."
Ghost-hunting, like bird-watching, is motivated by the desire to experience and prove the existence of the supernatural, rather than capture or scare it away. Across Italy, groups like the Ghost Hunter Team (GHT) visit cemeteries, abandoned warehouses and old buildings to collect evidence.
It's more than just a hobby. Leolini was impressed by the intense passion of those she followed, some of whom had been hunting for as a long as a decade. She noted that ghost hunting demands courage, patience and dedication. "You also need a sense of humor," she says, "because otherwise it's just too heavy. I was really scared at certain points."
Enthusiasts conduct thorough research before venturing to far-flung sites in the middle of the night. They also invest large sums of money on equipment designed to detect potential hoaxing devices, read changes in air flow or energy fields, and even record electronic voice phenomena. According to a member of the GHT, a complete basic kit costs about 4,000 euros—more, of course, if you want the very best.
Determined to visualize the invisible, Leolini interviewed and took portraits of more than a dozen people with their own ghost stories to tell. One of her subjects, whom she was meeting for the first time, greeted her by saying, "Your grandfather, Simone, says hi." Leolini's grandfather had been dead for 15 years, and she could not fathom how her subject, a self-professed medium, could have known his name unless she'd communicated with him in the afterlife.
Leolini also photographed notoriously haunted locations around northern Italy, each with an unsettling history. Her project, Echoes, is a combination of portraits, eerie landscapes, abstract mood images and investigation photos provided by the GHT. All of her own photographs were taken on an old Olympus point-and-shoot camera that cost five euros at a flea market, using special effects film handmade by Revolog .
"I was looking for a moody, magical film that could help me find the right feeling for the story," says Leolini. "And when you shoot this kind of film on a point-and-shoot, you don't have any control at all beyond pressing a button."
The result is a series of images bathed in a dreamy palette, with mysterious details that invite viewers to question how they may have occurred.
Echoes, which Leolini completed as her diploma project for the Danish School of Media and Journalism, is just the first chapter of a wider project on paranormal beings. Her next work will focus on witchcraft.
Perhaps there is no concrete proof that the invisible world exists, but for Leolini, there's also no concrete proof that it doesn't. "Facts are the sole criteria of reality," she says. "In the absence of facts, the wise man suspends his judgment."
Barbara Leolini is a photographer based in Florence, Italy.
Jen Tse is a photo editor and contributor to TIME LightBox. Follow her on Twitter @jentse and Instagram .
The Families of Israelis Held Hostage By Hamas Speak Out
As War Rages in Gaza, Violence Surges in the West Bank
The Human Toll of Poland's Strict Abortion Laws
How Giant Corporations Can Still Get Out of Paying Taxes
The Ending of  Killers of the Flower Moon  Is Astonishing
The Best Inventions of 2023
The 100 Best Mystery and Thriller Books of All Time
Want Weekly Recs on What to Watch, Read, and More? Sign Up for Worth Your Time
Contact us at [email protected] .
CNN values your feedback
Villa carpena: the owners of this italian mansion say it's haunted by mussolini family ghosts.
Editor's Note: Monthly Ticket is a CNN Travel series that spotlights some of the most fascinating topics in the travel world. In October, we shift our focus to the offbeat, highlighting everything from (allegedly) haunted spaces to abandoned places.
Showcasing fascist dictator Benito Mussolini's military uniform, his beloved motorbike, an iron cradle and a spooky bedroom mirror, Villa Carpena is clearly a museum unafraid of the dark side of history.
But if the ick factor of visiting a place with connections to Adolf Hitler's wartime ally isn't enough, the owners of this mansion in Italy's northeastern Emilia Romagna region say there's also a strong chance of bumping into his ghost.
Located in Carpena, a tiny district in the city of Forlì, the property is rumored to be haunted by several ghosts of the Mussolini family – the late Italian leader included. And locals claim to have proof, as well.
Stacked with all sorts of personal objects and art works that belonged to the family, Villa Carpena was the Mussolini family's country retreat.
Today, the Liberty-style yellowish mansion, also called "The House of Memories," lures history buffs and scare-seekers.
Since it was purchased by an Italian businessman in 2000, its new owners and other invited guests claim to have experienced intense paranormal activities and supernatural happenings, some of which a team of self-proclaimed ghostbusters says it witnessed and recorded.
The face in the mirror
"This place is alive with their presence, they are all still here and we can feel them, they are constantly watching us," says Domenico Morosini, current owner and operator of Villa Carpena with his wife, Adele.
"I feel they respect us. We are not afraid but we don't want to disturb these spirits, so I avoid entering the villa when it is nighttime."
The couple, who live in an adjacent new building on the mansion's estate, spent years on a global scavenger hunt to track and recover lost original pieces that once belonged to the Mussolini family, which they've used to furnish the villa.
Italian interest in Mussolini, who held his country in thrall from 1922 to 1943, until Italy's World War II failures led to him being overthrown and arrested, has intensified in recent years. While many continue to condemn his fascist legacy, he remains a figure of fascination, for better or for worse.
The hunt for the world's most elusive shipwrecks
After purchasing one of Mussolini's historical uniforms at an auction in the United States, Morosini says he took it back to the mansion, spreading it out on the bed Mussolini shared with his wife, Donna Rachele, the same bed in which she died.
"That day there was a medium with us, and the person felt sick, had to sit down and whispered 'he is here'. Straight after, the dark shadow of Mussolini's face appeared in the bedroom vanity table mirror and has been there since, as if it were printed on the glass, more than a mere reflection," adds Morosini.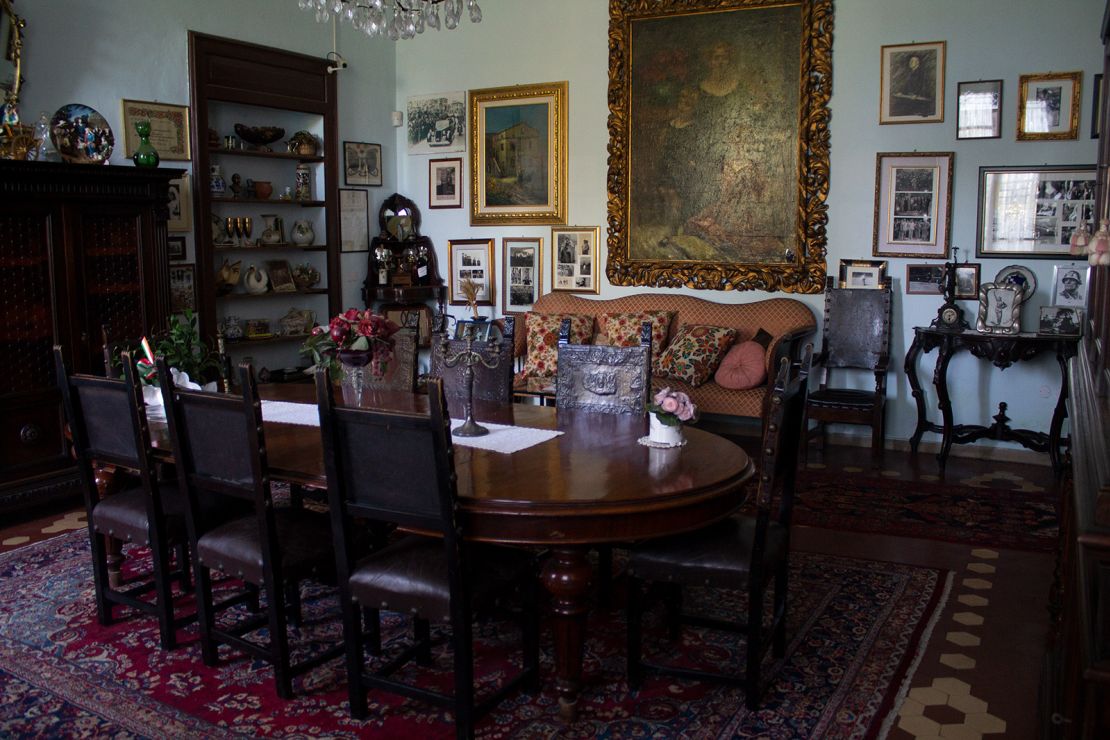 Tourists on guided tours of the villa are invited to peer into the shadowy face, too, to get a glimpse of the distinctive square jaw, high forehead and prominent nose of the infamous dictator, who was executed as he tried to flee the country with his girlfriend in the final days of World War II in 1945.
Morosini says he has witnessed other eerie events, too: "I have heard gusts of strong winds inside the villa during the day, and noises of footsteps along the corridors."
Rachele Mussolini and several of her children lived in the villa for decades following their post-war return from exile on Ischia island.
Morosini says he has a passion for "memorabilia from the past" and bought the mansion from one of Mussolini's sons, extensively renovating it with antique furniture and decor.
Skis, socks, vintage motorbikes
Regardless of their beliefs in the paranormal, visitors get to see the rooms where Mussolini's kids slept, "baby" Mussolini's iron cradle built by his cobbler father, his skis, violin, private studio and a number of lavish gifts that he received during his rule, including a tapestry from Ethiopian Emperor Haile Selassie and a sacred Mount Fuji boulder donated by Japanese Emperor Hirohito.
Ponza: Beautiful island where Mussolini was held
Also on display are family clothing items such as handmade socks and hats, chandeliers, art works, old photos of Mussolini riding a bike, the Mussolini couple's vintage scooters and cars, and the tractor used by Rachele, who came from a humble farming family.
Benito Mussolini, who hailed from the nearby village of Predappio, built Villa Carpena in 1924 after marrying Rachele, who was living in an adjacent farmhouse deemed by the newlyweds too small for a growing family with children.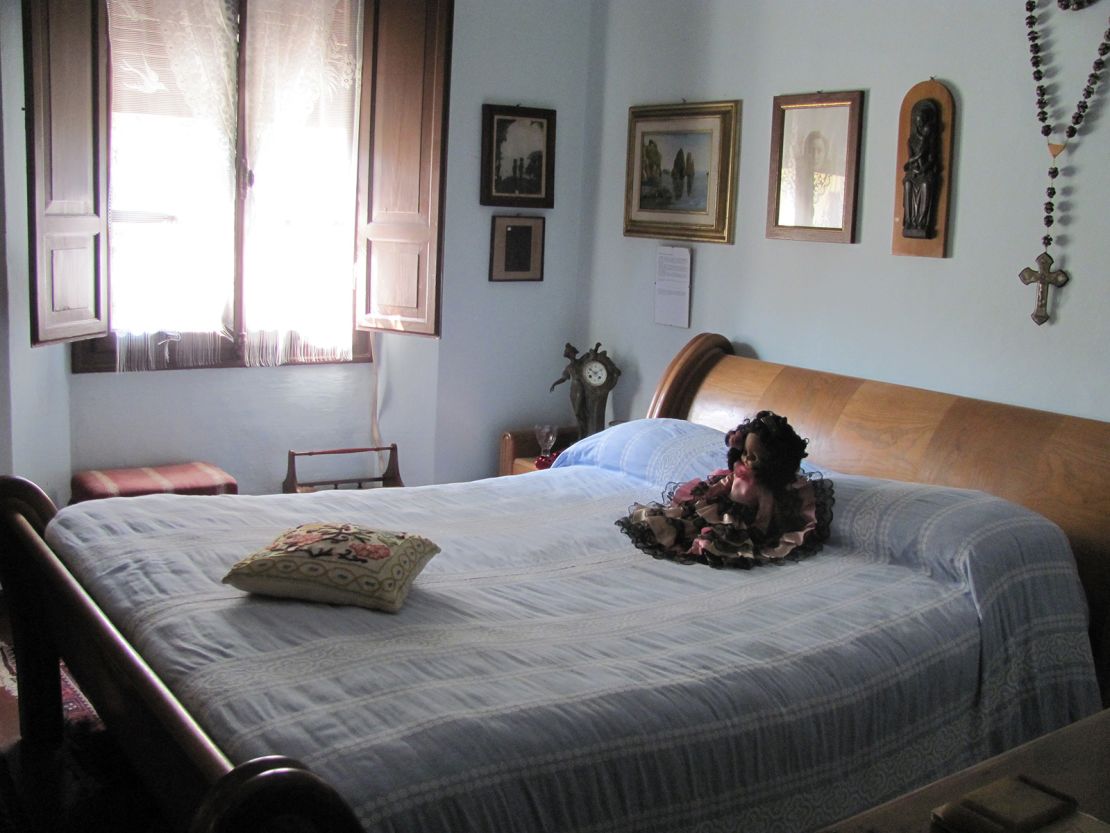 Rachele's former dwelling now hosts the museum's ticket office and gift shop, which sells Mussolini-branded gadgets and postcards of old family photos.
The spookiest cities in the US -- and why they still scare us
The mansion, which Morosini defines as "large yet simple, reflecting the daily life of what was actually quite an ordinary family," is set within a lavish park with gravel lanes.
The garden features a gazebo where Mussolini used to read the morning paper on a stone table and the straw and drywall "children playhouse" with kitchen and bathroom he built for the children.
The park, where a wisteria planted by Mussolini survives, used to be a rural patch of land used by Rachele's family to grow vegetables, fruit trees and breed livestock. Her old aviary is still there, swarming with turtle doves.
Ghostbusters and touchy spirits
After Morosini bought the place, he says weird things started to happen. Word rapidly spread that the estate was haunted, luring the curiosity of professionals who specialize in the paranormal.
In 2013 a bunch of ghostbusters asked to visit and reportedly stayed overnight, claiming to have captured disquieting events in the dark.
"We recorded on tape what sounded like the feeble voice of a woman, when we played it, the old villa keeper freaked out and jumped from his chair, whispering that he had recognized the voice of Rachele," says Andrea Pugliese of Ghost Hunter Padova , a group of Italian paranormal investigators.
The noise of a plane was also recorded, says Pugliese, noting that it could have been linked to Mussolini's son Bruno, who was an aviator and died prematurely in a plane crash in 1941.
Thermal images were also taken that night, he adds, showing several red hot patches on Mussolini's favorite motorbike handlebars and tank, which according to the investigator could be a sign that his spirit had touched it, moved by nostalgia.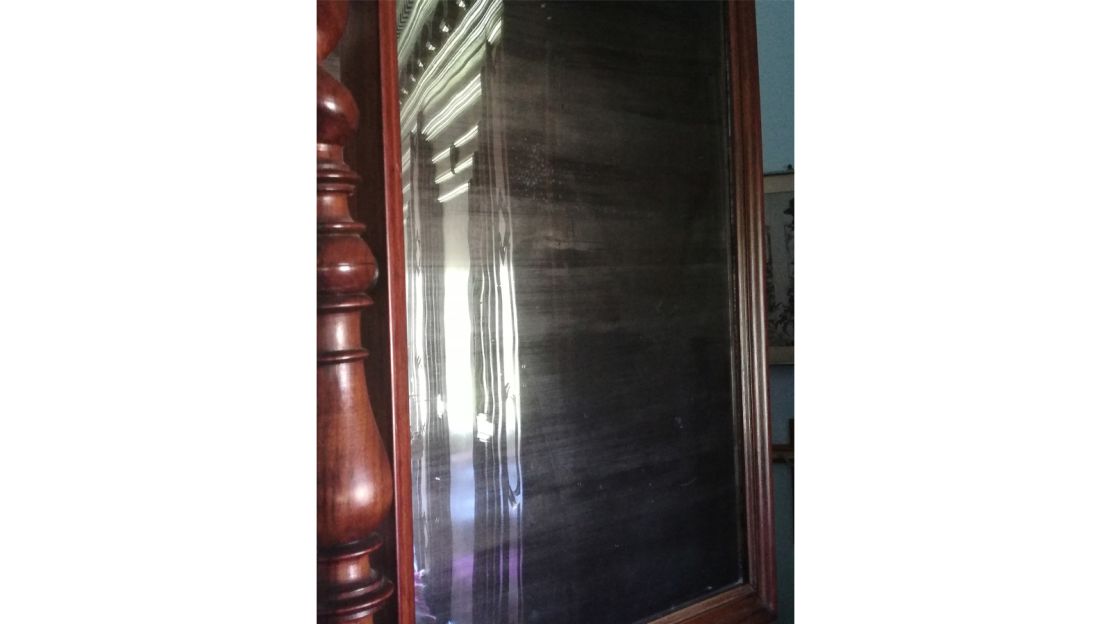 "The most incredible event occurred when we placed a torch on the dining table where the family ate; we asked for a sign and at our requests it suddenly turned on and then off again," says Pugliese.
When the ghost hunter team arrived and started setting up the equipment, he says he perceived a "vibe of hostility as if we were not welcome, but in the evening the ambiance changed and became less tense."
Pugliese prefers not to talk about "ghosts," but rather of "anomalies" and "presences" that are still attached to the house where they experienced happy moments and do not want to abandon it.
"They've remained tied to that past, far from atrocious things, and it's no secret that Rachele herself was an esoteric woman who held seances and kept salt pots in the house to ward off evil," says Pugliese.
Bamboo vipers and many-banded kraits: Experiencing Hong Kong's snake safari
Morosini confesses that after allowing the ghostbusters inside the villa he felt sick for an entire year, noting it struck him only much later that the spirits may have been unhappy about the intrusion.
But Villa Carpena is not the only place in Italy rumored to be haunted by Mussolini.
On the ancient Via Appia road connecting Rome to Latina, a city founded during fascism, locals claim to often hear and see Mussolini's ghost cruising past on his red Guzzi motorbike – goggles and leather cap included – to go to meet his lovers at night.
'You can breathe history here'
Marco Buonasorte Moriconi, who handles Villa Carpena's guided tours, says visitors are curious to discover the "human, private side of Mussolini" who'd escape to the mansion to spend time with his family. He apparently never invited any of his fascist cronies over.
China's forgotten village swallowed by nature
"You can really breathe history in here, and people I accompany all perceive this, beyond their political creed," he says. "What is striking is how everything in the villa seems to be frozen in time.
"You can see Rachele's pension book hanging on the kitchen wall, the phone used by Mussolini to call the government headquarters in Rome and even the bomb splinters removed from his body during the Great War (World War I).
"There are so many original historical pieces and each one comes with its own story; we strongly invite people to explore this incredible place," adds Moriconi.
The upper floor of Villa Carpena hosts a cultural research center that's filled with over 5.000 historical documents and vintage magazines for people interested in digging further into the fascist era and the Mussolini family.
Villa Carpena , Via Crocetta, 24, 47121 Forlì FC, Italy; +39 333 305 2908
Top image: Villa Carpena, the Mussolini family's country retreat. Credit: Marco Buonasorte Moriconi/Villa Carpena
1 hr 25 min
Talk Garage con Ghost Hunters Team Italia Pop Garage Podcast
Puntata andata in onda martedì 5 ottobre 2021, iniziando la saga dell'ignoto (un po' come Cthulhu), della paura e del mistero che termina con Halloween...  Ospiti dei tre di twitch sono il Ghost hunters team i quali racconteranno le loro gesta, stay tuned! Ci potete vedere e ascoltare su: Twitch ogni martedì e giovedì alle 21.30 twitch.tv/popgarage Spotify https://open.spotify.com/show/1zWhoKQGm3mCcK4UuXm62x?si=g32ti8q0QTCvKH0QkDIc-Q Google Podcast https://podcasts.google.com/feed/aHR0cHM6Ly9hbmNob3IuZm0vcy81OWFhZDdkOC9wb2RjYXN0L3Jzcw Apple Podcast https://podcasts.apple.com/us/podcast/pop-garage-podcast/id1598563766 E su tutte le app principali di streaming Seguiteci anche sui nostri canali social dove potrete commentare le puntate e restare in contatto con noi Facebook https://www.facebook.com/popgaragepodcastTwitter https://twitter.com/PopGaragePodca1Instagram https://www.instagram.com/__popgarage__podcast/ Youtube https://www.youtube.com/channel/UCJ9UIQpX6OOh8ri5V6mBTBQ Canale Telegram https://t.me/popgarage
More Episodes
Pop Garage Podcast
Top Podcasts In Society & Culture
Copy from this list
Report this list
Ghosthunter Movies
Movies or TV
IMDb Rating
In Theaters
Release Year
1. Ghostbusters (1984)
PG | 105 min | Action, Comedy, Fantasy
Three parapsychologists forced out of their university funding set up shop as a unique ghost removal service in New York City, attracting frightened yet skeptical customers.
Director: Ivan Reitman | Stars: Bill Murray , Dan Aykroyd , Sigourney Weaver , Harold Ramis
Votes: 433,950 | Gross: $238.63M
2. Ghostbusters II (1989)
PG | 108 min | Action, Comedy, Fantasy
The discovery of a massive river of ectoplasm and a resurgence of spectral activity allows the staff of Ghostbusters to revive the business.
Votes: 217,579 | Gross: $112.49M
3. The Innkeepers (2011)
R | 101 min | Drama, Horror, Mystery
During the final days at the Yankee Pedlar Inn, two employees determined to reveal the hotel's haunted past begin to experience disturbing events as old guests check in for a stay.
Director: Ti West | Stars: Sara Paxton , Pat Healy , Kelly McGillis , Alison Bartlett
Votes: 36,763 | Gross: $0.08M
4. 1408 (2007)
PG-13 | 104 min | Fantasy, Horror, Mystery
A man who specialises in debunking paranormal occurrences checks into the fabled room 1408 in the Dolphin Hotel. Soon after settling in, he confronts genuine terror.
Director: Mikael Håfström | Stars: John Cusack , Samuel L. Jackson , Mary McCormack , Tony Shalhoub
Votes: 287,347 | Gross: $71.99M
5. The Shining (1980)
R | 146 min | Drama, Horror
A family heads to an isolated hotel for the winter where a sinister presence influences the father into violence, while his psychic son sees horrific forebodings from both past and future.
Director: Stanley Kubrick | Stars: Jack Nicholson , Shelley Duvall , Danny Lloyd , Scatman Crothers
Votes: 1,076,260 | Gross: $44.02M
6. 13 Ghosts (1960)
Not Rated | 85 min | Horror, Mystery
A family inherits what proves to be a haunted house, but a special pair of goggles allows them to see their ghostly tormentors.
Director: William Castle | Stars: Charles Herbert , Jo Morrow , Martin Milner , Rosemary DeCamp
Votes: 6,846 | Gross: $3.27M
7. Thir13en Ghosts (2001)
R | 91 min | Fantasy, Horror
When Cyrus Kriticos, a very rich collector of unique things, dies, he leaves his house, fortune, and his prized collection of ghosts.
Director: Steve Beck | Stars: Tony Shalhoub , Shannon Elizabeth , Embeth Davidtz , Matthew Lillard
Votes: 91,980 | Gross: $41.87M
8. House on Haunted Hill (1959)
Approved | 75 min | Crime, Horror, Mystery
A millionaire offers $10,000 to five people who agree to be locked in a large, spooky, rented house overnight with him and his wife.
Director: William Castle | Stars: Vincent Price , Carol Ohmart , Richard Long , Alan Marshal
Votes: 29,875
9. House on Haunted Hill (1999)
R | 93 min | Horror, Mystery, Thriller
An amusement park mogul offers a group of diverse people $1,000,000 to spend the night in a haunted house with a horrifying past.
Director: William Malone | Stars: Geoffrey Rush , Famke Janssen , Taye Diggs , Peter Gallagher
Votes: 59,349 | Gross: $40.85M
10. Return to House on Haunted Hill (2007 Video)
R | 79 min | Crime, Fantasy, Horror
Several years after Sara and Eddie escaped the former asylum and it's inmates, Ariel, Sara's sister, visits the house looking for answers and the truth behind her sister's insane claims about what happened inside it.
Director: Víctor Garcia | Stars: Amanda Righetti , Cerina Vincent , Erik Palladino , Tom Riley
Votes: 10,481
11. The Haunting (1963)
G | 112 min | Horror
Hill House has stood for about 90 years and appears haunted: its inhabitants have always met strange, tragic ends. Now Dr. John Markway has assembled a team of people who he thinks will prove whether or not the house is haunted.
Director: Robert Wise | Stars: Julie Harris , Claire Bloom , Richard Johnson , Russ Tamblyn
Votes: 41,587 | Gross: $2.62M
12. The Haunting (1999)
PG-13 | 113 min | Fantasy, Horror, Mystery
A study in fear escalates into a heart-stopping nightmare for a professor and three subjects trapped in a mysterious mansion.
Director: Jan de Bont | Stars: Liam Neeson , Catherine Zeta-Jones , Owen Wilson , Lili Taylor
Votes: 79,400 | Gross: $91.41M
13. Poltergeist (1982)
PG | 114 min | Horror, Thriller
A family's home is haunted by a host of demonic ghosts.
Director: Tobe Hooper | Stars: JoBeth Williams , Heather O'Rourke , Craig T. Nelson , Beatrice Straight
Votes: 174,993 | Gross: $76.61M
14. White Noise (I) (2005)
PG-13 | 101 min | Drama, Horror, Mystery
An architect's desire to speak with his wife from beyond the grave becomes an obsession with supernatural repercussions.
Director: Geoffrey Sax | Stars: Michael Keaton , Deborah Kara Unger , Ian McNeice , Chandra West
Votes: 50,283 | Gross: $56.39M
15. The Sixth Sense (1999)
PG-13 | 107 min | Drama, Mystery, Thriller
Malcolm Crowe, a child psychologist, starts treating a young boy, Cole, who encounters dead people and convinces him to help them. In turn, Cole helps Malcolm reconcile with his estranged wife.
Director: M. Night Shyamalan | Stars: Bruce Willis , Haley Joel Osment , Toni Collette , Olivia Williams
Votes: 1,028,265 | Gross: $293.51M
16. The Frighteners (1996)
R | 110 min | Comedy, Fantasy, Horror
After a tragic car accident that kills his wife, a man discovers he can communicate with the dead, and he uses that gift to con people. However, when a demonic spirit appears, he may be the only one who can stop it from killing the living and the dead.
Director: Peter Jackson | Stars: Michael J. Fox , Trini Alvarado , Peter Dobson , John Astin
Votes: 93,707 | Gross: $16.76M
17. The Conjuring (2013)
R | 112 min | Horror, Mystery, Thriller
Paranormal investigators Ed and Lorraine Warren work to help a family terrorized by a dark presence in their farmhouse.
Director: James Wan | Stars: Patrick Wilson , Vera Farmiga , Ron Livingston , Lili Taylor
Votes: 540,323 | Gross: $137.40M
18. Grave Encounters (2011)
Not Rated | 92 min | Horror, Mystery
For their ghost hunting reality show, a production crew locks themselves inside an abandoned mental hospital that's supposedly haunted - and it might prove to be all too true.
Directors: Colin Minihan , Stuart Ortiz , The Vicious Brothers | Stars: Benjamin Wilkinson , Sean Rogerson , Ashleigh Gryzko , Merwin Mondesir
Votes: 62,345
19. Grave Encounters 2 (2012)
Not Rated | 98 min | Horror, Mystery
A film student who is obsessed with the movie Grave Encounters sets out with his friends to visit the psychiatric hospital depicted in the original film.
Director: John Poliquin | Stars: Richard Harmon , Shawn C. Phillips , Jennica Fulton , Jeffrey Bowyer-Chapman
Votes: 26,735
20. The Legend of Hell House (1973)
PG | 95 min | Horror
A physicist, his wife and two mediums are hired to investigate the Belasco House, where 27 guests had inexplicably died in 1927, along with most of a team of paranormal investigators that was sent in the early 1950s.
Director: John Hough | Stars: Roddy McDowall , Gayle Hunnicutt , Pamela Franklin , Clive Revill
Votes: 13,739
21. Death of a Ghost Hunter (2007)
Not Rated | 107 min | Horror, Thriller
Renowned "ghost hunter", Carter Simms is paid to conduct a paranormal investigation of a supposedly haunted house. Along with a cameraman, a reporter, and a spiritual advocate, she embarks on a three night journey into terror.
Director: Sean Tretta | Stars: Patti Tindall , Mike Marsh , Davina Joy , Lindsay Page
Votes: 2,178 | Gross: $0.00M
22. Ghost Hunters (2004– )
TV-PG | 60 min | Reality-TV, Thriller
Follows the Ghost Hunters team as they cross the country searching for answers in the nation's most haunted locations.
Stars: Jason Hawes , Steve Gonsalves , Dave Tango , Grant Wilson
Votes: 7,108
23. Ghost Hunters International (2008– )
Documentary
Ghost Hunters International (GHI) is a reality series that follows a team of paranormal investigators; the GHI team travels around the world and documents some of the world's most legendary haunted locations.
Stars: Barry Fitzgerald , Robb Demarest , Joe Chin , Paul Bradford
Votes: 1,428
24. Ghost Hunters Academy (2009– )
45 min | Reality-TV
What does it take to be a top-notch paranormal investigator? Anybody can set up a few cameras and turn out the lights, but only a select few have the right stuff to really get to the bottom... See full summary »
Stars: Steve Gonsalves , Dave Tango , Jason Hawes , Eric Baldino
List Activity
Tell your friends, other lists by googliemooblie-109-19826.
Recently Viewed

These Are the Paranormal Investigators at the Forefront of the 'Ghost Hunters' Reboot
Fifteen years after its premiere, 'Ghost Hunters' is back for a reboot. Here's everything you need to know about the cast of paranormal investigators.
Sep. 6 2019, Updated 10:51 a.m. ET
The original Ghost Hunters introduced the world to paranormal investigations as we know them back in 2004, and after wrapping 12 years later in 2016, the docuseries is ready to come back from the dead and make its much anticipated return this summer.
Original team leader Grant Wilson is making a return in this reboot, along with six handpicked professionals who will use their decades of field experience to investigate or debunk unexplained supernatural phenomena.
Keep scrolling to meet the members of the Ghost Hunters reboot cast.
Original cast member Grant Wilson is back.
Grant made quite a name for himself as possibly the most famous ghost hunter to date. After founding The Atlantic Paranormal Society along with former Ghost Hunters co-star Jason Hawes, Grant led the search for the truth of the paranormal during the original Syfy show's more than 230 episodes.
Flash forward a few years and Grant is the author of six books about the paranormal, and composes piano music in his spare time. He's been married to his wife Reanna, whom he has completed hundreds of investigations with, for the past 22 years.
Follow Grant on Twitter here and on Instagram here .
Lead investigator Daryl Marston joins the team.
Daryl is Ghost Hunters ' co-lead investigator. Daryl started investigating in 2007 by total accident while working as a contractor and investigating old homes and buildings, but soon got hooked. A few years later in 2011, he founded his own team to lead investigations of private residences and historical locations.
According to Daryl, the most "active" paranormal places he'd visited before this show were Cleveland's House of Wills and the haunted Anderson Hotel in Kentucky. Daryl is quite well-known in the paranormal investigation field and hosts a popular podcast called American Ghost Hunter show.
Paranormal researcher Kristen Luman adds her expertise.
Kristen is co-lead investigator and a paranormal researcher. In fact, she received her degree in psychology with an emphasis on parapsychology from Portland State University. This will come in handy in the field when she has to interview witnesses who are coming off of supernatural experiences.
"People always ask me what I do when I'm not investigating," she recently shared on her Facebook page . "I research energy and the mind and teach others about hypnotherapy."
We look forward to seeing what this parapsychologist brings to the team on Ghost Hunters .
Brandon Alvis brings paranormal passion to the show.
Paranormal technician Brandon describes himself as a bonafide "ghost geek." After the tragic loss of his two brothers, Brandon developed a fascination with investigating the paranormal and even founded his own team called the American Paranormal Research Association.
A natural skeptic, Brandon seeks to "find cold hard facts, to prove or disprove" supernatural sightings, according to his official website . The over 200 investigations he's conducted to date have taken him to mental hospitals, prisons, and famously haunted sites like Alcatraz Island and the South Pittsburgh Hospital.
Follow Brandon on Instagram here .
Historian Mustafa Gatollari joins the reboot.
Mustafa is the indispensable paranormal historian and site analyst on the Ghost Hunters team. He brings over 10 years of experience in the supernatural field to the table and loves helping ordinary people get to the bottom of their paranormal sightings.
He's also delved into some overseas explorations as well, and has looked into the otherworldly presences at abandoned factories, shopping centers, and even a parking garage in Eastern Europe that once served as a mass gravesite.
Editor's note: Mustafa also writes for Distractify . Follow Mustafa on Instagram here .
Paranormal investigator Brian Murray is looking for answers.
As a paranormal investigator, Brian's main goal is "to search for answers to the unknown." He has conducted more than 200 investigations and joins the ranks of his co-stars who've founded their own teams with his most recent ghost-hunting group: Riverbend Paranormal.
When not investigating the supernatural, Brian works in construction — which has provided him with intimate knowledge of buildings and plumbing — so he's the first to assess and debunk many situations home owners consider paranormal that are actually just structural issues with the house.
According to Brian, "In this business, nobody has all the right answers except for the dead themselves."
Adventurer Richel Stratton hunts for the truth.
Before joining a paranormal investigation team two years ago in Illinois, Richel did most of her decade-long ghost hunting on her own. She's looked into both private and public sites ranging from the Mineral Springs Hotel to the former psychiatric hospital Ashmore Estates.
She and her husband Chris have two adorable kids, and when Richel isn't investigating the supernatural, she works as a dental hygienist. Richel firmly believes in getting hard evidence in order to prove that a haunting is real, but enters every investigation with an open mind.
Don't miss this new team's journey through the country when the reboot of Ghost Hunters premieres August 21 at 9 p.m. on A&E.
This Woman Caught the Ghost of Her Son on a Security Camera
Ghost Survived The Battle of Winterfell and Fans Are Ecstatic
Has Jon Snow Replaced Ghost With a Dragon on 'Game of Thrones'?
Latest Ghost Hunters News and Updates
ABOUT Distractify
Privacy Policy
Terms of Use
CONNECT with Distractify
Link to Facebook
Link to Instagram
Contact us by Email

Opt-out of personalized ads
© Copyright 2023 Distractify. Distractify is a registered trademark. All Rights Reserved. People may receive compensation for some links to products and services on this website. Offers may be subject to change without notice.

Sign in to add this item to your wishlist, follow it, or mark it as ignored
Sign in to see reasons why you may or may not like this based on your games, friends, and curators you follow.

Coming soon
About this game.

Play together with friends, or with random dudes (Up to 4 people).
Complete tasks together, earn money and exp together.

Lots of different maps.
Various tasks.
Lots of equipment.
Unique systems of using items.
System Requirements
Requires a 64-bit processor and operating system
OS: Windows 10 64Bit
Processor: AMD FX-4300
Memory: 4 GB RAM
Graphics: GTX 1650
DirectX: Version 9.0c
Network: Broadband Internet connection
Storage: 5 GB available space
Processor: Intel Core i5-10600 / AMD Ryzen 5 3600
Memory: 8 GB RAM
Graphics: RTX 2060
DirectX: Version 11
Storage: 20 GB available space
More like this
You can write your own review for this product to share your experience with the community. Use the area above the purchase buttons on this page to write your review.

You can use this widget-maker to generate a bit of HTML that can be embedded in your website to easily allow customers to purchase this game on Steam.
Enter up to 375 characters to add a description to your widget:
Copy and paste the HTML below into your website to make the above widget appear

Popular user-defined tags for this product: (?)
Sign in to add your own tags to this product.