Ghostly Goings-On at the Hotel del Coronado
December 19, 2013
Kate Morgan – a young woman who checked into Hotel del Coronado in 1892 – never checked out. Instead, it's thought her lovely likeness and gentle spirit remain as the resort's resident ghost. Learn more about her story.
Who Was Kate Morgan?
At the time of her death, police could find nothing to positively identify her, so a description of Kate was telegraphed to police agencies around the country. As a result, newspapers began to refer to Kate as the "beautiful stranger." After Kate Morgan's identity was confirmed – she was married but estranged from her husband – it was surmised that she had arrived at The Del hoping to rendezvous with a lover.
Kate had been employed as a domestic in a wealthy Los Angeles household. From there, she traveled by train to the hotel, where fellow passengers reported that a woman matching Kate's description had argued with a male companion, who then deserted her en route. During her stay, Kate was described as sickly and sorrowful, venturing into San Diego to buy a handgun, and the San Diego coroner later confirmed that Kate had died from a self-inflicted gunshot wound.
The Ghost of Kate Morgan
According to the hotel's book, Beautiful Stranger: The Ghost of Kate Morgan and the Hotel del Coronado, since that time, guests and employees have attested to ghostly goings-on. Most have to do with Kate's original third-floor guestroom, where visitors have experienced flickering lights, a television that turns itself on and off, breezes coming from nowhere, inexplicable scents and sounds, items moving of their own accord, doors that randomly open and close, abrupt changes in room temperature, and unexplained footsteps and voices. The story of Kate Morgan continues to intrigue hotel visitors, and the room in which she stayed is the most requested guestroom at the hotel.
Independent paranormal researchers, in turn, have documented supernatural activity in Kate's room using high-tech gadgetry, including infrared cameras, night vision goggles, radiation sensors, toxic-chemical indicators, microwave imaging systems, and high-frequency sound detectors.
There have also been Kate sightings in hotel hallways and along the seashore. Another very "active" area is the resort's gift shop, Est. 1888, where visitors and employees routinely witness haunted happenings and giftware mysteriously flying off shelves, oftentimes falling upright and always unbroken.
More About Kate Morgan
The book, Beautiful Stranger: The Ghost of Kate Morgan and the Hotel del Coronado is the official account of Kate Morgan's 1892 visit and contains a chronology of Kate's hotel activities; a transcription of the coroner's inquest; dozens of newspaper reports about Kate's stay; vintage photos of the hotel; as well as detailed descriptions of paranormal sightings. Beautiful Stranger can be purchased through the hotel's website at store.hoteldel.com .
Reserve Now
Main Resort Rooms & Suites
Main Resort
The Victorian
The Cabanas
Vacation Rentals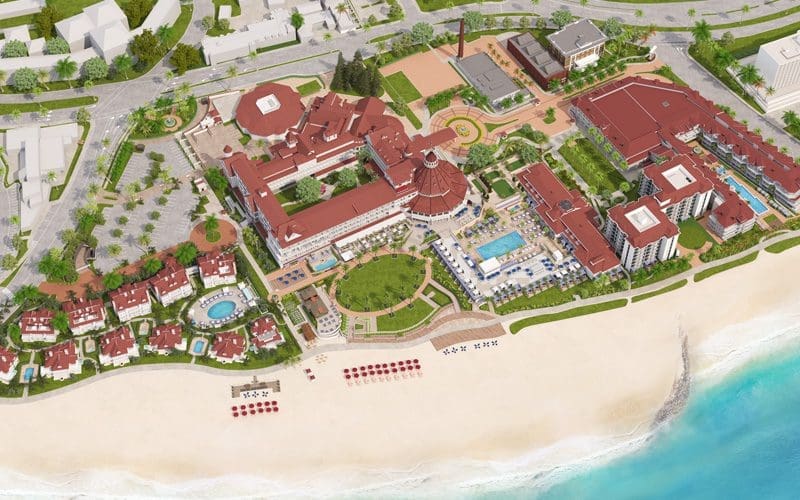 Spa & Salon at The Del
Indulge your mind, body, and spirit. Inspired by the healing power of the ocean, our Spa & Salon offers an array of luxurious treatments and wellness activities that leave you feeling relaxed and refreshed.
Sun – Thu: 9 am – 6 pm Fri – Sat: 9 am – 7 pm
Dining at The Del
Expert chefs. Locally sourced ingredients. A seaside haven for foodies. Beachfront dining that satisfies your every craving.
Choose from casual toes-in-the-sand tacos and cocktails, to fireside bites overlooking the sunset, to pizza and grab-n-go sandwiches, to fresh-catch sustainable seafood with wine.
Activities & Events
Make America's most beloved beach the backdrop to your most beloved memories. From private beach bonfires with s'mores to plush pool cabanas and surf lessons, make new memories in a magical beachfront setting.
Mobile Apps
Stream on discovery+
Program Guide
Ghost Adventures
Ghost Hunters
Ghost Brothers
Conjuring Kesha
The Dead Files
Destination Fear
Eli Roth Presents: A Ghost Ruined My Life
Expedition Bigfoot
Ghost Nation
The Holzer Files
Kindred Spirits
Mountain Monsters
Paranormal Caught on Camera
Portals to Hell
Amy Bruni and Adam Berry
Destination Fear Team
Don Wildman
Ghost Adventures Crew
The Holzer Files Team
Jack Osbourne and Katrina Weidman
Steve Dischiavi
Watch Live TV
Tips for Solo Travelers
4 Gorgeous Waterfalls
5 Extreme Swings
World's 10 Best Swimming Holes
Best BBQ in America
Tilt! at 360 Chicago
Digital Exclusives
Big City, Little Budget: New York
Big City, Little Budget: San Francisco
Bizarre Foods in the Kitchen
One Bag and You're Out
From Our Shows
Bizarre Foods
Bizarre Foods: Delicious Destinations
Booze Traveler
Expedition Unknown
Hotel Impossible
Mysteries at the Museum
Top Domestic
New Orleans
New York City
Washington, DC
Top International
Myrtle Beach
Niagara Falls
San Antonio
Explore By Region
Asia Pacific
Middle East & Africa
North America
South & Central America
Top Interests
Amusement Parks
Arts and Culture
Food and Wine
National Parks
Health and Wellness
Long Weekends
Outdoor Adventure
By Traveler
Family Travel
Girls' Getaways
LGBT Travel
Solo Travel
Travel Tips
Budget Tips
Gear and Gadgets
Hotels and Lodging
Plan Your Bucket List
Savvy Traveler
Sweepstakes
America's Most Notorious Hotel Ghosts
Meet the most famous hotel ghosts in America.
Related To:
Some guests check into hotels … and never check out. Introducing the most famous hotel ghosts in America , notorious for causing decades-long paranormal activity: From an abandoned bride at the Hotel del Coronado to the late comedian John Belushi at the Chateau Marmont, these ghosts are not looking to leave their haunted "homes" anytime soon -- and mortals who've encountered them can attest to that. Luckily, about the most that hotel guests will experience are tingling touches, unusual shadows, whispers ... and maybe a joke or two. So no need to call in the exorcist … yet.
Hotel del Coronado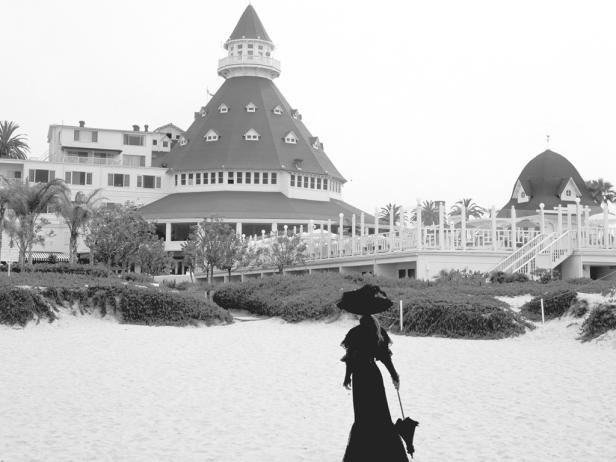 Photo by: Hotel del Coronado
The most famous ghost in San Diego is at Hotel del Coronado , a historic hotel (now managed by KSL Resorts) that opened in 1888. Kate Morgan has haunted the hotel since 1892, the year she checked in and awaited the arrival of her husband. The 2 were traveling con artists. Not surprisingly, her husband never showed up and, 4 days later, the despondent (and pregnant) Kate was found dead at the bottom of an outdoor staircase leading to Coronado Beach, with a self-inflicted gunshot wound to the head. Her ghost is often seen both in the hotel and on the beach. In case you're curious where Kate stayed, check out Room 3327 (formerly Room 3312). That's not the only creepy spot. So is Room 3519 (formerly Room 3502): Once a maid's room, it's been the site of numerous paranormal occurrences, such as objects moving around by themselves. Allegedly, the mistress of the hotel owner committed suicide in the room when she found out she was pregnant.
1886 Crescent Hotel & Spa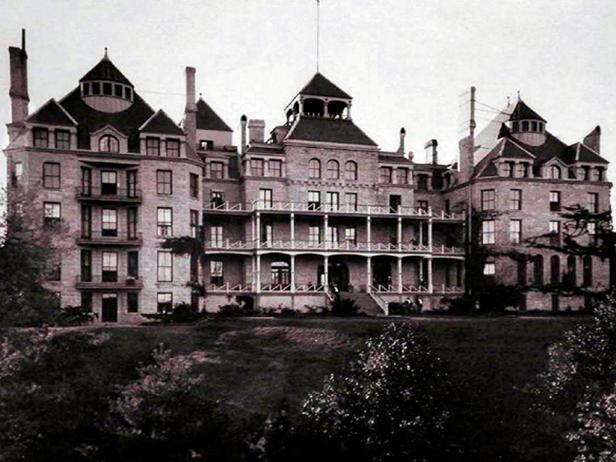 1886 Crescent Hotel & Spa
Photo by: 1886 Crescent Hotel & Spa
Once a cancer-curing hospital (in the 1930s), the 1886 Crescent Hotel & Spa is touted by paranormal investigators as one of the most haunted hotels in the world. Visitors have experienced chilling, tingling touches, unusual shadows and whispers throughout the entire hotel. The hotel also hosts annual conferences on the paranormal, curated by the hotel's "Director of Ghosts," with keynote speakers like Larry Flaxman of Arkansas Paranormal & Anomalous Studies Team. Common ghost sightings include Michael, an Irish stonemason who fell to his death (near what is now Room 218) when building the hotel, and more recently, Irene Castle, a dancer who died of natural causes in 1969. Irene didn't pass away on the property but she did spend her final years in Eureka Springs, AR, just a few blocks from the Crescent. Other ghost sightings include Theodora, a cancer patient who fumbles for her keys outside Room 419.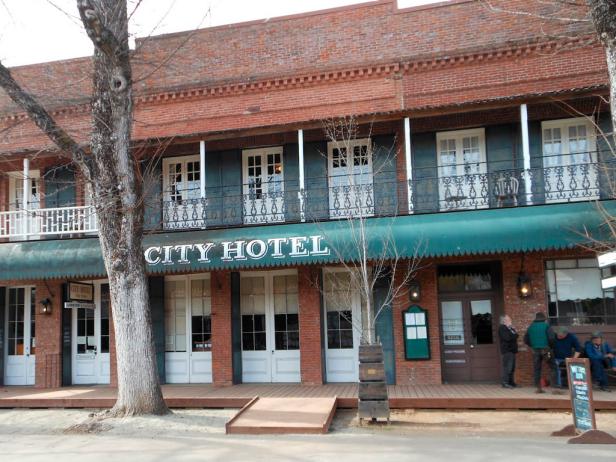 City Hotel, Columbia, California
Photo by: City Hotel
Should you inquire, City Hotel staff will be quick to tell you about Elizabeth, a woman who died in childbirth, interestingly, not at the hotel but on a bed that was formerly at a private estate. The bed was brought to the hotel (Room 1) in the 1970s -- and seemed to have brought Elizabeth's ghost with it. Guests can hear Elizabeth crying at night, often in pain. Doors are inexplicably slammed shut and unusual scents like lavender arise out of nowhere within the room. Some 200 yards away, at the sister property Fallon Hotel , (which was also built in 1857), 2 mischievous young boys (Jimmy and Abraham) move objects around, smear caramel syrup on the walls in the ice cream parlor and tug on skirts. They were both sons of the original owners; Abraham is believed to have died in a fire in the building in the early 1900s, while Jimmy died much later yet returned to the hotel to reunite with his brother.
Hotel Provincial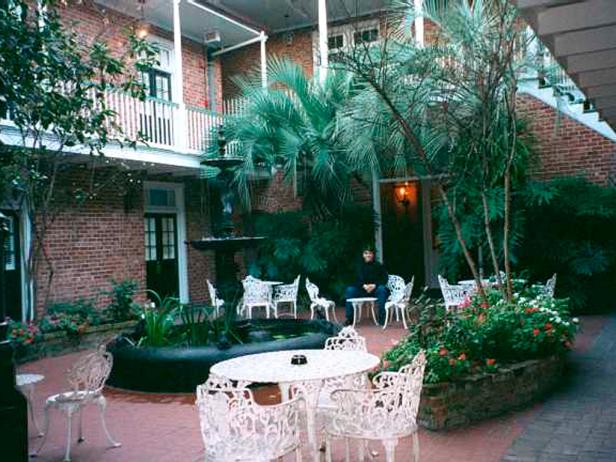 Provincial Hotel
Photo by: Ann Christin Karlen Gramming, flickr
Ann Christin Karlen Gramming, flickr
In one of the most haunted cities in the world, Provincial has a long, dark history. It served as a hospital for Confederate soldiers, then later burned down in 1874. The grounds were finally transformed into a hotel in 1961. Many of the land's longtime residents still appear, including a Confederate soldier who refuses to leave. He's been seen in his grey uniform, and is often heard saying things like "She doesn't love me anymore." Check into Building 500 (one of the hotel's 5 building units), which stands on the spot where the hotel lived through various businesses and is supposedly the most haunted. Trudy, a staff member who has been with the company for 20 years, says: "What haunts us is a young woman who wears a long, lacey white dress. Two room attendants were making a room in the back and one attendant saw the woman make the other bed. They think she was the daughter or wife of someone who died in the hospital." Guests also report lightbulbs are unscrewed in lamps during the night, and the safety locks have locked themselves in vacant rooms.
Chateau Marmont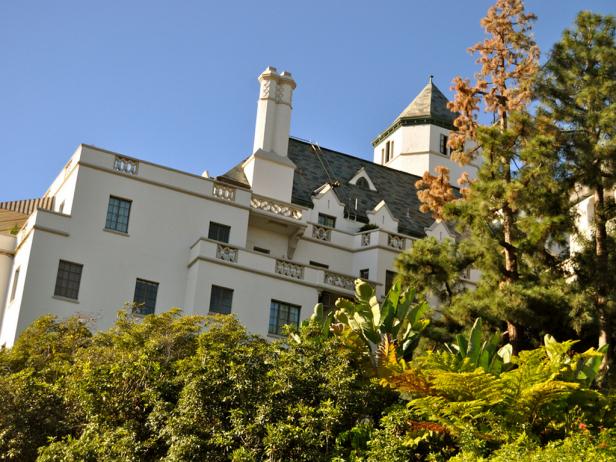 Chateau Marmont, West Hollywood
Photo by: Sarah Ackerman, flickr
Sarah Ackerman, flickr
Haunted hotels are no laughing matter -- unless you're staying at Chateau Marmont in West Hollywood. Known for wild parties and a history of A-list celebrity guests (from Marilyn Monroe to, more recently, Lindsay Lohan), Chateau Marmont has served as the choice crash pad for the famous since 1927. One celebrity who stayed and never left is comedian John Belushi, who died at the hotel from a heroin and cocaine overdose in 1982. Belushi was later discovered dead in Bungalow 3, which remains the site of many strange occurrences. The most notorious incident occurred in 1999, when a family temporarily moved into Bungalow 3 while their house was being renovated. The family's 2-year old son was often found laughing and giggling by himself. When asked what he was laughing at, he would respond, "The funny man." When his mother was leafing through a book of celebrity guests of Chateau Marmont, the boy pointed to John Belushi and exclaimed, "The funny man!"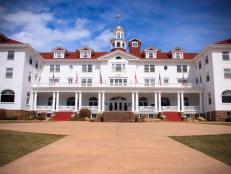 Haunted Destination: Stanley Hotel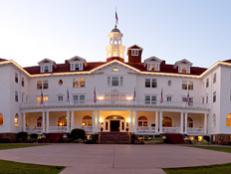 The Shining Turns 30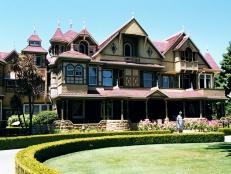 Haunted Destination: Winchester Mystery House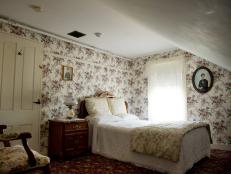 Haunted Bed and Breakfasts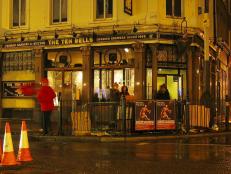 Haunted Pub Crawls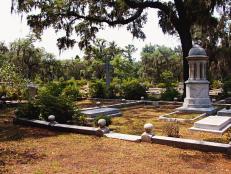 Haunted Savannah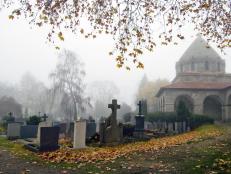 Ghoulish Ghost Tours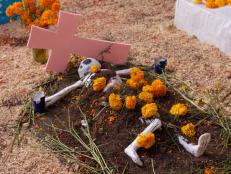 Halloween Around the World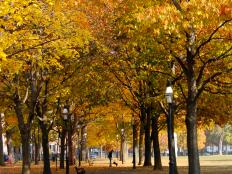 What to See and Do in Salem, Massachusetts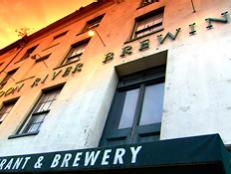 Top 10 Most Haunted Places
More creepy content.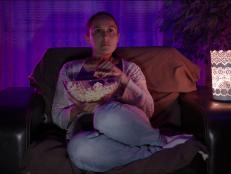 Paranormal-Themed Pajamas and Blankets for Your Next TRVL Binge Sesh 11 Photos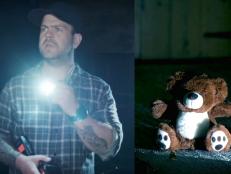 Jack Osbourne's Most Shocking Adventures 9 Photos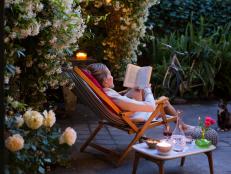 Plan the Perfect Summer Staycation 8 Photos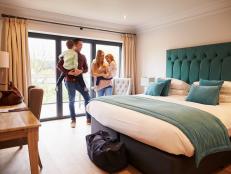 Tips to Avoid Hotel and Homestay Booking Scams 6 Photos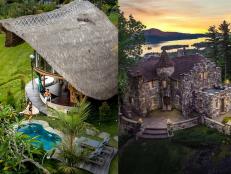 10 Over-the-Top Airbnb's We'd Love to Stay in 11 Photos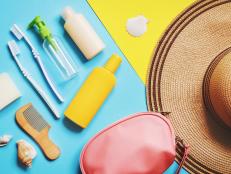 The Best Travel-Size Toiletries to Bring On Your Next Trip 13 Photos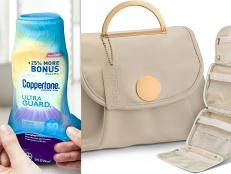 The Best Viral Travel Gear from TikTok 19 Photos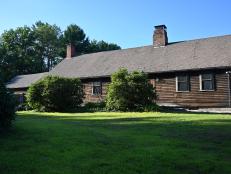 The Spirits in the Conjuring House Were Quick to Show Themselves Apr 7, 2023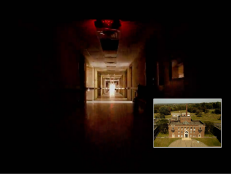 Haunted History: A Shuttered Pennsylvania Nursing Home Is Home to Dozens of Trapped Souls Mar 30, 2023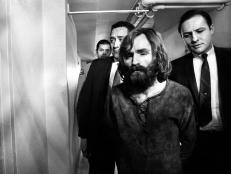 Cult Leader Charles Manson Controlled People from Behind Bars Mar 24, 2023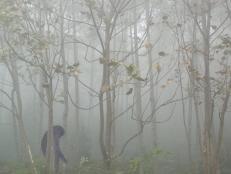 7 Best Pieces of Evidence Recovered By the Expedition Bigfoot Team Mar 14, 2023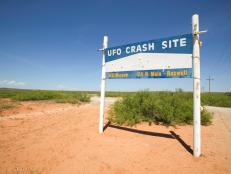 6 Things Witnesses Said About the Roswell Incident Mar 10, 2023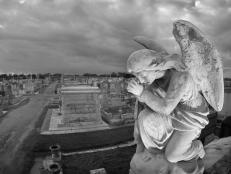 Creepy Urban Legends From Each State Nov 16, 2022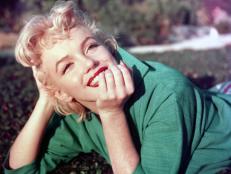 Unraveling The Mysterious Death of Marilyn Monroe Feb 24, 2023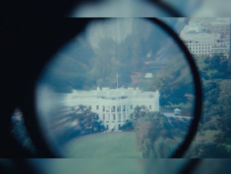 Is Abraham Lincoln Haunting the White House? Feb 16, 2023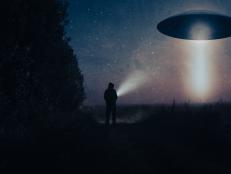 Top 5 States For UFO Sightings Feb 8, 2023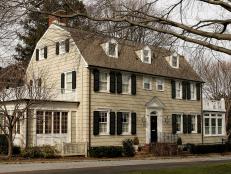 Amityville: Inside the Case that Rattled a Seasoned Paranormal Investigator Jan 30, 2023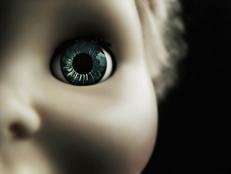 This Doll Might Haunt You Just Because You Saw Her Photo Jan 26, 2023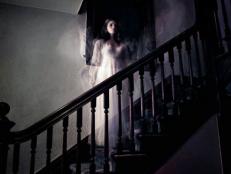 7 Times a Ghost Was Caught on Security Camera Dec 14, 2021
11 Eerie Urban Legends of New Jersey Jan 6, 2023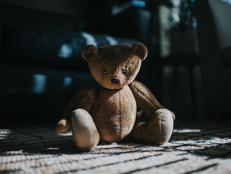 This Teddy Bear Can Tell You If Your House Is Haunted Dec 22, 2022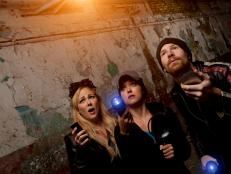 Gifts for the Aspiring Ghost Hunter in Your Life 9 Photos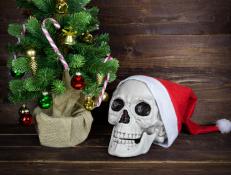 Ornaments for the Paranormal and Supernatural Obsessed 11 Photos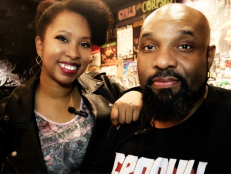 Get To Know Chuck & Karama, Hosts Of The 'Pop Paranormal' Podcast Dec 13, 2022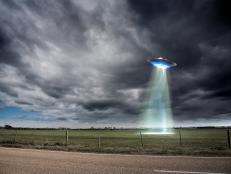 12 Days of December UFO Sightings 13 Photos
Creepy urban legends from each state 50 photos.
A Massachusetts Family Fled Their Home After Chilling Door-Camera Footage Nov 22, 2022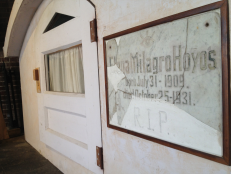 6 Museums That Are Home To Creepy And Mysterious Artifacts Oct 31, 2022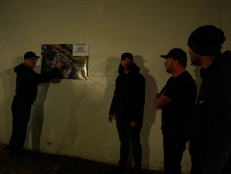 10 Terrifying Shows To Get You In The Halloween "Spirit" Oct 31, 2022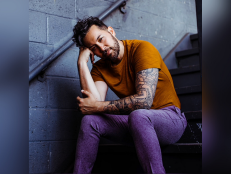 Meet Kimo, The High Seer Who Doesn't Do Fear Oct 28, 2022
Follow us everywhere.
Join the party! Don't miss Travel Channel in your favorite social media feeds.
Halloween Top 20
More from travel.
Travel's Best
Stream Travel Channel
Ways to Watch Travel Channel

Privacy Notice
Visitor Agreement
Online Closed Captioning
California Privacy Notice
Accessibility
Discovery, Inc.
Do Not Sell or Share My Personal Information
Food Network
Travel Channel
Cooking Channel
Discovery.com
© 2023 Warner Bros. Discovery, Inc. or its subsidiaries and affiliates. All rights reserved.
Instant Pot
Kids Corner
Texting Abbreviations
Skip to primary navigation
Skip to main content
Skip to primary sidebar
Skip to footer
Life Family Fun
Life Family Fun: Magazine for Entire Family
Is the Hotel del Coronado Haunted?
Hotel del Coronado is a haunted destination that all horror lovers need to experience. It's a luxurious beachside resort, but there's more to it than meets the eye. Many people have reported ghost sightings at this resort, so staying here isn't for the faint of heart.
Staying at this location is a one-of-a-kind experience, so is the Hotel del Coronado really haunted? Keep reading to find out the spooky details of this attraction.
Where is the Hotel del Coronado?
Hotel del Coronado is in Coronado, California, which is a resort city on a peninsula below San Diego. It's located beside Coronado Beach, so it's perfect for tourists looking to relax in the sun during their trip. The temperature is regularly in the 60s and 70s (Fahrenheit). This is the most well-known hotel in Coronado, and it has operated since 1888.
Yes, many people believe Hotel del Coronado is haunted, and the staff at the hotel aren't afraid to discuss it. On the hotel's website , it mentions the story of Kate Morgan, who is related to many of the hauntings. But how did Kate Morgan die?
Kate Morgan was a 24-year-old woman who checked into the hotel in 1892 but never checked out. She arrived on Thanksgiving day, and she was waiting for someone to join her. She checked in under the name Lottie A. Bernard. Supposedly, she told one of the employees that she was ill during her stay.
No one came to the hotel room with her, and she took her own life after being lonely at the hotel for five days. She died from a gunshot wound. Officials confirmed that it was self-inflicted but many people believe she was murdered.
For a while, her identity wasn't certain, so news sources referred to her as a "beautiful stranger." Once authorities gained more information about her, they learned that she was married but estranged from her husband. Some stories say she was planning to meet with a different lover at the hotel.
Many people say that Kate Morgan's ghost still haunts the hotel today. Paranormal researchers have come to the hotel to observe Morgan's ghost and her behaviors. The hotel even sells a book titled, Beautiful Stranger: The Ghost of Kate Morgan and the Hotel del Coronado .
Hotel del Coronado Ghost Sightings
People who have witnessed Kate Morgan's ghost have described flickering lights, the TV turning on and off on its own, chilling breezes, items moving by themselves, doors opening and closing, and unusual scents and sounds.
People have claimed to see the Kate Morgan ghost in the room she died in, along with in the hallways and outside near the water. She is usually described wearing a long black dress. People also smell a whiff of perfume when she's near. One guest even claimed to see her face appear on their TV screen while another said they saw her initials written on the steam of their bathroom mirror.
Another common place for ghost sightings is the gift shop. Both employees and guests have witnessed items flying off the shelves in the gift shop. Most of the time, the items land upright and are unharmed.
Most Haunted Rooms at Hotel del Coronado
Room 302, the room Kate Morgan died in, is supposedly the most haunted room at Hotel del Coronado. As a result, the entire third floor seems to have more paranormal activity than the other floors. Ghosts can be spotted anywhere in the hotel, but if you want a higher chance of witnessing a ghost, book room 302. However, the room is now called room 3327 due to the hotel's expansions.
Frequently Asked Questions
Now that you know the del Coronado Hotel haunted history, you're bound to have some questions about the property. Here are some things guests commonly ask.
How Much Does it Cost to Stay at Hotel del Coronado?
The Victorian is the original structure of the Hotel del Coronado. Rooms in that building typically cost between $462 and $1,006 per night , depending on which room type you choose.
The hotel has added on The Cabanas, The Views, the Beach Village, and the Shore House, so you can stay at one of those if you want something modern and less haunted. However, some of the newer buildings may cost more.
Can You Stay in Room 3327 at Hotel del Coronado?
Yes, it's possible to stay in room 3327, the room Kate Morgan died in . However, you'll need to contact the hotel to request that specific room. It will likely book up faster than the other rooms, so book your trip far in advance.
How Big is Hotel del Coronado?
Hotel del Coronado sits on a 28-acre property . In 1977, it was named a National Historic Landmark due to its history and distinctive appearance.
What is There to Do in Coronado, California?
Coronado is a small area outside of San Diego that's known for its beautiful beach. However, if you're looking for more to do than relax on the beach and look for ghosts, here are some other popular attractions:
Coronado Island Segway Tour
The Coronado Ferry Landing
Lamb's Players Theatre
SS Monte Carlo Shipwreck
Downtown Coronado Shopping
Centennial Park
Rent a Bike or Surrey
Learn to Surf
This is a short list to help you start planning your trip, but there are plenty of other experiences you can enjoy in Coronado. Plus, if you're staying at Hotel del Coronado, you'll want to set aside plenty of time to explore the property.
Visit the Famous Haunted Hotel del Coronado!
The haunted Hotel del Coronado rooms are some of the most haunted places you can stay in the United States. Most haunted places look and feel eerie, but this hotel is still a luxurious vacation destination despite its dark history. Those feeling brave enough should book a room at this hotel today!
If you're looking for other haunted places to stay in the US, consider visiting the Stanley Hotel and the Clown Motel . If you're looking for haunted places to tour, check out the Waverly Hills Sanatorium and the Biltmore Estate .
You'll also love...
Reader Interactions
Leave a reply cancel reply.
Your email address will not be published. Required fields are marked *
Accessibility Statement
Privacy Policy
Editorial Principles
Family Travel
Tips & How To's
Search Please fill out this field.
Manage Your Subscription
Give a Gift Subscription
Sweepstakes
Hotels + Resorts
Inside the San Diego Hotel That's Hosted Marilyn Monroe, Oprah — and a Resident Ghost
As the Hotel del Coronado turns 130, a look back at its intriguing history — and ahead at a year filled with celebrations.
Marilyn Monroe was pursued through its hallways, guestrooms, and seashore by Jack Lemmon and Tony Curtis in "Some Like it Hot." Frank Sinatra joined its centennial celebration in 1988. Cary Grant, Katherine Hepburn, Burt Lancaster, and Ronald Reagan were among past visitors, and more recently Ellen DeGeneres, Jack Nicholson, and Oprah Winfrey slept in its storied suites. Presidents, royalty, writers, inventors, and appreciative travelers have enjoyed its unique hospitality. The 130-year-old Hotel del Coronado , lovingly referred to as The Del ,has stories and secrets in its rooms, suites, and dining venues, as well as a resident ghost, according to many guests.
While the Hotel del Coronado, with anniversary festivities planned all year, has seen many changes, it has retained its signature elegance. Its all-wood Victorian design speaks of a bygone era, but its amenities have managed to keep up with modern expectations. Named a historical landmark in 1977, the hotel has since restored its lobby to evoke the charm of the original design, renovated guest rooms, and installed a front desk that replicates the original 1888 piece.
Hotel del Coronado's History
Times have changed since the hotel's opening when the nightly price for a room was $2.50, including all meals. The total cost of the hotel in 1888 was $1 million, 40 percent of which was for the furnishings. It was built of several species of wood, without nails; the builders instead used wooden pegs. In addition to the luminaries who have stayed at the hotel, many stories contribute to its legendary history. Frank Baum, author of "The Wizard of Oz," spent many months at the hotel, writing and reading to children. He designed the chandeliers still hanging in the Crown Room, basing them on the crown worn by the lion in "Oz." Liberace was "discovered" while playing piano for a small group in the lounge.
Is Hotel del Coronado Haunted?
Guests are intrigued by stories of apparitions and strange occurrences on the third floor, in the gift shop, and in other locations within the hotel. Employees and visitors have told of unusual noises, footsteps, temperature changes, and even sightings. The gift shop has seen much of the activity, with items flying off shelves and books rearranged. The story goes that a young woman named Kate Morgan registered under an alias on Thanksgiving in 1892, stayed for a few days, and then killed herself on the steps near the ocean. The reasons for her death are unknown, but there has been speculation that she was ill or heartbroken over an ill-fated romance. The room where she stayed is the most requested, according to the hotel.
Celebrating 130 Years at Hotel del Coronado
This February, the hotel's 130th anniversary festivities will kick off with the Icons + Masters Anniversary Gala, a black tie event with dinner created by five of the country's French Master Chefs, including the hotel's own Patrick Ponsaty and Stefan Peroutka, and inspired by The Del's vintage menus. Guests will also be treated to a gallery of photographs of the world's most iconic stars taken by celebrity photographer John Russo.
The celebration continues a few days later on the actual birthday, Monday, Feb. 19, when the community of Coronado will join guests and city dignitaries for a complimentary sunset champagne toast followed by a fireworks display set to music by DJ Hevrock. Following the finale, ticketed guests will enjoy an anniversary dinner at 1500 Ocean when Chef Ponsaty serves a special menu based on an original from The Del's first chef, Frederic Pierre Compagnon.
Hotel del Coronado Events
Events continue throughout the year: From June through August, the hotel will stage their Celebrity Chef Clambake Series, with guest chefs to be announced soon. A Father's Day concert on the beach with Gary Sinise and Fourth of July Del Beach Bash bring the celebration into summer, and on July 11, the hotel will host a San Diego Pride kickoff event. Beach Polo at The Del is slated for Aug. 25 and 26. The Chef Throwdown to Benefit the Cystic Fibrosis Foundation will be in September, and on Oct. 27, the Hallo-wine & Spirits Party will provide Halloween fun.
The Coronado Island Film Festival from Nov. 8-11 recognizes the hotel's role in many films through the years. To end the festivities and celebrate the holidays, the hotel hosts special events from Nov. 22 through Dec. 31. All year, guests receive a $130 resort credit with a two-day stay.
Hotel del Coronado Tours
Visitors can enjoy the hotel even without spending the night. The beach is open to the public, and many travelers spend delightful afternoons enjoying lunch at Sheerwater overlooking the ocean, imbibing at Sunset Bar or Babcock & Story, or browsing in the arcade's shops. Tours of the Hotel del Coronado are presented by the Coronado Historical Association . Lasting about 90 minutes, the tours take place five days a week at a cost of $20.
Hotel del Coronado Deals
You'll find double rooms from $309 at hotels.com .
By clicking "Accept All Cookies", you agree to the storing of cookies on your device to enhance site navigation, analyze site usage, and assist in our marketing efforts.
Hotel Del Coronado
Ah, yes, the Hotel del Coronado. Boy, does it have a story to tell. This "hotel of the crowned" is aptly named, as guests can today expect to spend anywhere from $600 to $3500 a night for any of its 757 rooms. Built in 1888, this extravagant hotel has been visited by many notable stars throughout its time, like James Stewart, Babe Ruth, Brad Pitt, and Keanu Reeves, just to name a few.
Presidents of our great nation have also stayed here, like Howard, Taft, Kennedy, Carter, and Reagan. For a hotel to attract no many famous names, it surely must be quite the experience. Indeed, its legacy is such that it has been used in no less than 12 films, like The Flying Fleet , and Some Like It Hot , which starred Marilyn Monroe, Jack Lemmon, and Tony Curtis.
Source: https://curiocollection3.hilton.com/resources/media/qq/SANQQQQ/en_US/img/shared/full_page_image_gallery/main/QQ_exteriorfull_1020x500_FitToBoxSmallDimension_Center.jpg
Other notables filmed here are The Stunt Man , starring Peter O'Toole, and My Blue Heaven , with Steve Martin and Rick Moranis.
Wicked, Wicked , a horror flick from 1973, was completely filmed on location at the Hotel del Coronado; the hotel in the movie went by the name, The Grandview, however.
More recently, the hotel served as the primary filming location for the feature film Daydream Hotel from 2016.
Movies aren't the only form of media to use the hotel's services; several books have, as well. Many authors have stayed within its rooms in order to find solitude to aid in the writing of their literature.
Different television series, too, have used the grand hotel in their presentations. Baywatch has used it in storylines on a few occasions, as well as NBC's Ghost Story .
To be so wildly popular among some of the elite, the Hotel del Coronado is high on the list as one of the most luxurious places to stay in all of the country. Being the second largest wooden structure in the United States validates as much.
If its stunning beachfront location, Victorian architecture, and Four Diamond rating aren't enough to convince you of its splendor, look no further than the hotel's interior to win you over.
Great care and consideration are taken into keeping the Hotel del Coronado fresh and contemporary. It is continually upgraded in order to stay with the times.
The rooms truly are rather beautiful to behold, but the history behind them? Not so much.
Tragic History
Let's roll back the clock to the year 1892 to get a better understanding of why that is. Just four years after opening its grand doors, the Hotel del Coronado was paid a visit by a young gal named Kate Morgan.
Kate, who was only 24-years-old at the time, checked into the hotel on Thanksgiving Day of 1892. For whatever reason, she used a fictitious name. After staying in her room for a few days, she was found dead on a nearby staircase. What could possibly have happened? She was only ever seen by herself, this much was sure.
After police arrived, the hotel staff was questioned to try to determine what lead to Kate's death and who she even was, as no one knew her real identity at the time. Checking the name she had given to front desk, police determined that she was not the woman she had claimed to be.
San Diego County police telegraphed a description of the young lady to police agencies around the United States in an effort to positively identify her. Newspapers soon picked up the story, further broadening the scope in solving this mystery.
It wasn't long after that the San Diego County police department was finally contacted by Kate's estranged husband. From there, he positively identified who she truly was and the investigation soon became easier to solve.
It was surmised that Kate went to the Hotel del Coronado to meet her lover, as she was having an affair – a deed highly frowned upon in those days. Had she been discovered in doing so, she would have been shunned by society, hence the false name given to hotel staff.
After waiting five days in her room for the lover to show, when he never did, her remorse had time to sink in and she took her own life by a self-inflicted gunshot wound. Personally, I would have given up after five minutes, but to each their own.
Kate's story isn't the only tragedy to befall the Hotel del Coronado. Just 12 years later, vaudeville stage actress Isadore Rush drowned at the hotel's beach in 1904. She was only 38-years-old.
These events have lead many guests and hotel staff to claim that the establishment is haunted.
The Haunting of Hotel Del Coronado
Numerous incidents of patrons seeing the apparition of a young woman have been reported. Commonly referred to as "The Beautiful Stranger", she is most often seen in the very same room that Kate had stayed in, #3327 (then #302).
Source: https://www.sandiegomagazine.com/images/cache/cache_8/cache_2/cache_b/hotel_del_coronado-ade6cb28.jpeg?ver=1538773269&aspectratio=1.4953271028037
So often are supernatural occurrences that a Hotel del Coronado historian keeps record of every guests' encounters.
Soft footsteps walking around hotel patrons' beds have been reported, as well as the moving of physical objects. Several instances of pillows being stacked in a pyramid are said to have happened.
While Kate's spirit is mostly reported as lingering in her old room, it's also fairly common to spot her strolling through the resort's garden, along the beach, and down its hallways.
Visitors have said their televisions will turn on at will, as well as their lights. These events are usually accompanied by light breezes, scents of perfume, and disembodied sounds.
A gift shop within the Hotel del Coronado features many memorabilia from Marilyn Monroe's film, Some Like It Hot , which if you remember, was filmed at the hotel. Employees and guests alike have personally seen this memorabilia fall off the shelving and racks and onto the floor. Staff simply feel that either Isadore or Kate don't like to share the spotlight.
Perhaps most eerily of all, these final two accounts are enough to make your skin crawl. On Valentine's Day of the year 2000, couples reported their bedsheets being ripped off of them in the middle of the night.
Just recently, one gentleman checked into the hotel like any other day. He put his luggage and belongings on his bed upon entering the room, and before unpacking, went in to use his bathroom. When he came out, all of his suitcases were open and his clothing and belongings were strewn all over the room!
It's reported that the gentleman simply asked to be placed into a different room, which really says something for the hotel's splendor. Most folks would leave and never return at the sight of a demonic disturbance.
From movies to books to television and even postage stamps, the Hotel del Coronado has been the subject of many stories; both fictional and true. But it's easy to see why; the place is absolutely breathtaking. So much so that is has attracted the attention of many celebrities, presidents, and royalty over its many years in operation.
But it has also attracted many ghost-hunters and paranormal investigators for different reasons altogether. And there must be some pretty compelling evidence to garner so much attention. The accounts told and the frequency in which they are reported are such that it's hard to refute.
Something is definitely going on within this historical landmark. Perhaps Kate will never leave the hotel. Perhaps she will forever torment those who stay in her room. Perhaps there's something much deeper going on when Kate makes her presence known, as if she's trying to warn those to whom she reveals herself.
Either way, it doesn't seem like her actions are doing anything to keep patrons from staying; the Hotel del Coronado continues to bring in more and more visitors with every passing year.
https://www.forbes.com/sites/jordilippemcgraw/2018/02/28/secrets-hotel-del-coronado/#70255bf319bc
https://en.wikipedia.org/wiki/Hotel_del_Coronado#Notable_guests
https://hoteldel.com/press/ghostly-goings-hotel-del-coronado/
https://www.sandiegomagazine.com/San-Diego-Magazine/October-2015/Inside-the-Icon-Hotel-Del-Coronado-Room-3327/
Read Our Blog For More Haunted History!
The william heath davis house.
Star of India
Berkeley Steam Ferry Boat
Featured articles
BlueNalu is Cooking Up Cell-Culture...
Food & Drink
SD Food News: October 3-7
5 of the Best Old Town Drinks and C...
Things to Do
Grammy-Winning Nickel Creek Return ...
Local Stokes: October's Hottest Pic...
Behind the Artist: Covering 75's Ro...
How & Where to Score the Best Deals...
16 Ways to Celebrate Halloween in S...
Three-Star Michelin Chef Opens New ...
Eat With Your Hands
The Next Big Thing: New School Amer...
Partner content
PhenQ Reviews (Legit Or Fake): Thin...
Best Kratom Capsules of 2023: Top 7...
Ready to know more about San Diego?
I Tried It: Room 3327 at Hotel Del Coronado
San Diego Magazine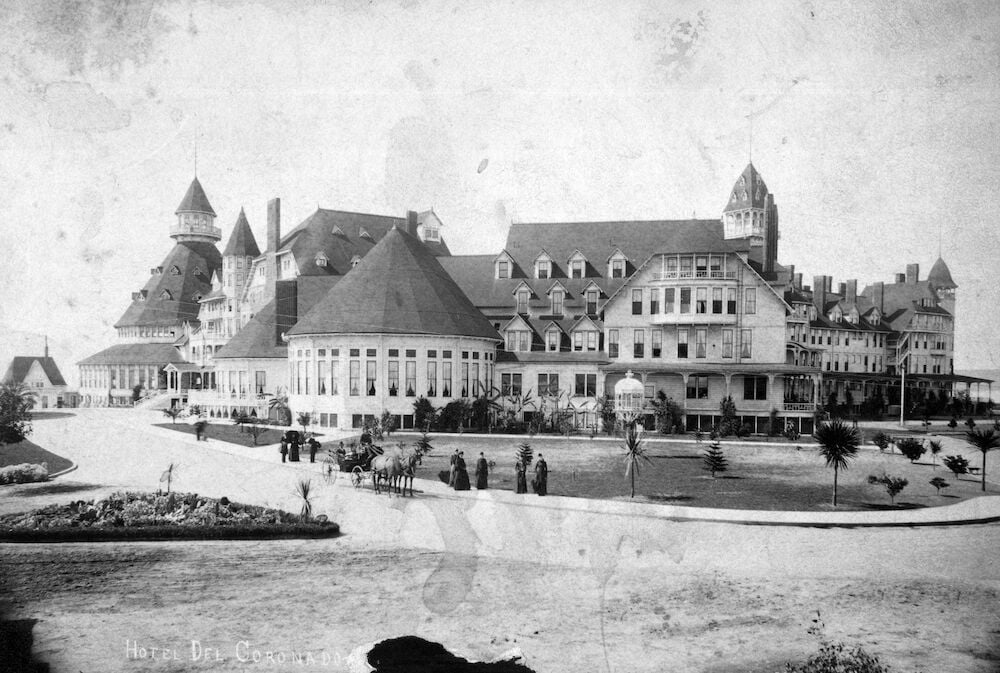 The exterior of The Del in 1892
I believe in ghosts. I can't really tell you why. Maybe it's from growing up with a grandmother who'd casually talk about the comings and goings of our dearly departed as if she were talking about the weather. "Oh, your great-grandma just sat down behind you," she'd say over lunch. Or maybe because, in my mind, stranger things have happened (just look up any of the daily headlines coming out of Florida).It's okay if you don't believe in ghosts. I'm not going to try to convince you. It doesn't really matter whether or not you believe, anyway. What we all really want is a good story, and the story of Kate Morgan's ghost is undeniably a good one.Kate Morgan was 24 years old when she checked into the Hotel del Coronado 's room 3327 (302 back then) on Thanksgiving Day, 1892. She was traveling from Los Angeles, where she worked as a housekeeper and had excused herself for a day to tend to some paperwork. The family would report her missing the next day.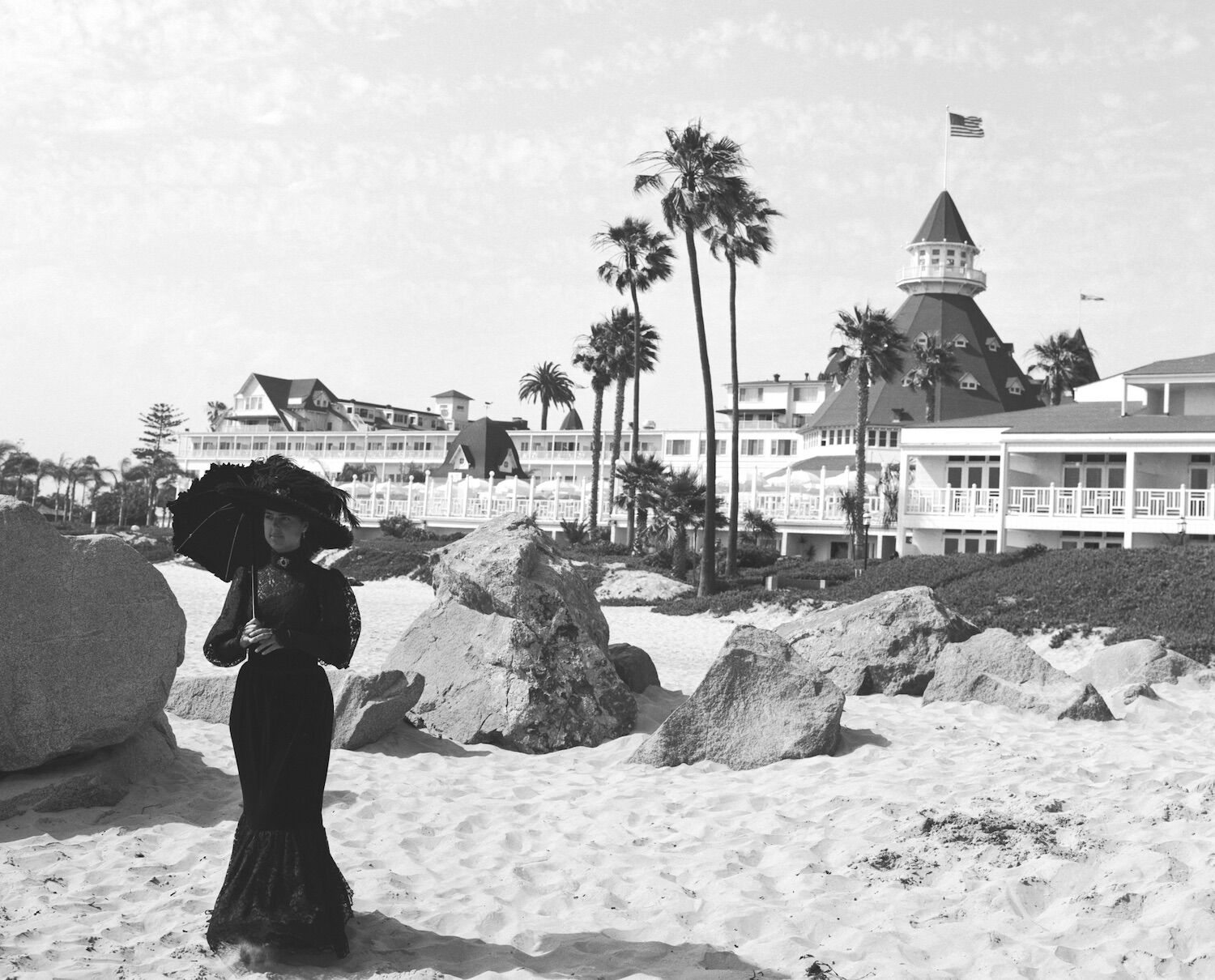 A model posing as Kate Morgan
No one really knows why she was at the hotel or what she was doing, says Hotel del Coronado historian Gina Petrone. She wasn't getting papers signed, as she had said, and she even used a pseudonym, "Lottie Bernard," to check in. In fact, Petrone says that Morgan had a different story to tell to anyone she spoke with during her stay. She told staff that she was waiting for her husband to arrive, she told other guests that she had stomach cancer, she made claims about being very rich. Petrone says none of it was true, and the fact that so much about Morgan is unknown, and will probably remain unknown, is a continuing source of fascination 129 years later.The few facts Petrone can confirm are these: Days before her death, Morgan purchased a .44 caliber from Chuck's Gun Shop downtown, and that gun was found near her body when she was discovered on the staircase leading to the beach (close to where the hotel's spa is today) with a gunshot wound to her head. Petrone can also confirm that a lot of weird stuff has happened in room 3327 ever since.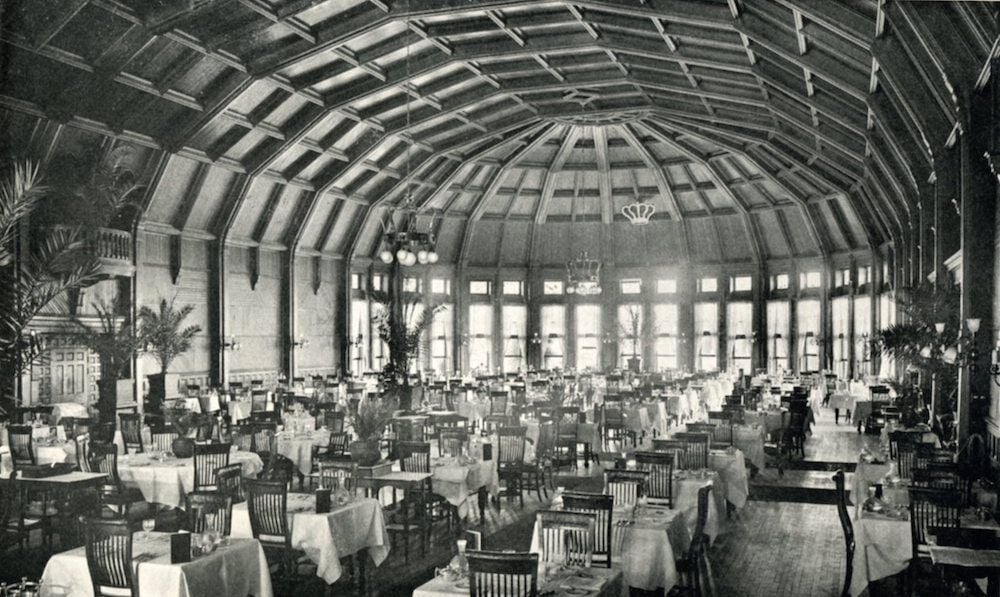 The Crown Room inside the hotel circa 1915
There's the stuff she can explain—reports of flickering lights and the television turning on and off are not unexpected behavior for a 133-year-old hotel's electrical system. But there's also the stuff she has a harder time explaining. Reports of guests feeling fingertips brushing their cheek while they sleep, or Morgan's initials appearing on the room's ceiling (either as KM or LB). Petrone says the staff has had to paint over the marks numerous times.None of that happened during my stay in Kate's room. By all appearances, it's just one of many similar rooms at The Del. The TV remained off. The lights were on only when I wanted them to be. I slept peacefully through the night. The next morning as I packed up my bags to check out, I started thinking about how I would write about a haunted room where nothing happened.Moments later the ceiling fan started to spin. It was off, the A/C was off, no sudden movement had resulted in a gust of air in that direction. I just stood back and watched it spin. It was subtle, as if a hand had given it one gentle push, and someone were saying, "Here's something for your story."
Living & Design Neighborhoods People Things to Do
Share this post
Subscribe to our newsletters
Never miss a beat. Sign-up for one or all of our exclusive lists including: Best of San Diego, Main Dish, Hikey Bikey Beer, & Charitable SD.
Latest articles
Grammy-winning nickel creek return home on fall tour.
Read article
PhenQ Reviews (Legit Or Fake): Things To Consider Before You...
Best kratom capsules of 2023: top 7 kratom vendors for krato..., local stokes: october's hottest picks, best gold ira companies of 2023: reviews of top 5 precious m..., best kratom strains: types of kratom strains & effects in 20....
Our company
Email: [email protected]
Subscribe to our Newsletter
By clicking Subscribe you're confirming that you agree with our Terms and Conditions.
© Copyright 2023 San Diego Magazine 1230 Columbia Street, Suite 800, San Diego, CA
1230 Columbia Street, Suite 800,
San Diego, CA
Remember me
Forgot your password?
Sign-up for free to gain access to exclusive content, events, and more.
Hotel Del Coronado
The ill-fated mistress staying in this room took her own life soon after learning she was with child. The body later disappeared, perhaps removed by someone wishing to avoid an ugly scandal.
Today, lights sometimes flicker in the room, and outside the door, an icy chill may be felt.
Near Thanksgiving 1892 a pregnant Kate Morgan checked herself into the hotel under the name of Lottie Anderson Bernard.
She spent 5 lonely nights in room 312 anxiously waiting for her wayward husband to join her. (The room number later changed to 3312, and recently to 3327).
Her body and a handgun were found near the steps leading to the beach. Kate had put a .44 caliber bullet into her head.
Down these hotel hallways phantoms have been seen, and there have been numerous reports of feeling uneasy, as if being watched.
It is not unusual for the cleaning staff of the hotel to arrange to work in pairs, to avoid being anywhere alone.
Near these stairs to the beach you can feel the anguish of lost hope from a beautiful woman who had given up on life, but in death still watches new visitors to the hotel.
The ghosts of a little boy and girl have been seen running up and down hallways and stairs.
Drapes in room 3312 are often seen moving behind closed windows.
Screens fall off these windows for no apparent reason, and a strange glow may be seen some nights coming from the unoccupied room.
The age of this wooden hotel and its closeness to the restless sea may contribute the many reports of moans and murmurs in certain rooms, hallways and stairwells.
It may be the chill in the air from an ocean fog, but many believe the strange occurrences are caused instead by spirits, ghosts and poltergeists.
One of the more compelling stories is the May 1983 incident involving a Secret Service agent there to protect then Vice-President Bush on an official visit to San Diego.
The agent did not last the entire night in room 3502, complaining of feeling a breeze and seeing billowing drapes despite the windows being closed, gurgling sounds, and finally a ghostly glow that clung to the entire room.
If you are ever invited to the hotel's annual Christmas party, know that each year the staff also leaves in invitation for the spirit of Kate Morgan.
Make reservations to stay here .....if you dare!
Return to the San Diego Ghosts page
Find local Ghost Tours
Find nearby Coronado Hotels
Go to Coronado Home Page
Return to GoThere homepage