'We Have a Ghost' Review: Netflix's Family-Friendly Haunted-House Movie Is a Fixer Upper
Despite strong performances from David Harbour and Jennifer Coolidge, this horror comedy feels like a misfire.
By Michael Nordine
Michael Nordine
'Strange Darling' Review: Love Hurts in Electric Serial Killer Movie Shot by Giovanni Ribisi 1 month ago
'Pet Sematary: Bloodlines' Review: Paramount+ Resurrects a Property That Hardly Needed a Prequel 1 month ago
'The Toxic Avenger' Review: Peter Dinklage Breathes New Life Into Troma's Undying Franchise 1 month ago
You know the setup by now: A family moves into a run-down, surprisingly affordable old house whose history the real-estate agent is loath to reveal. Though skeptical, mom and dad (Erica Ash and Anthony Mackie) can't pass on such a deal. It isn't long before they realize they aren't alone in their new abode, of course. David Harbour , fresh off December's "Violent Night" and in between seasons of "Stranger Things," plays the spirit in question. Appearing in the attic as teenager Kevin (Jahi Winston) explores his new house, the ghost's futile attempt at scaring his latest housemate results in uncontrolled laughter — understandable, given not only his combover and bowling shirt but how little conviction he puts into his tortured wailing.
Kevin, who's withdrawn from his family in the same manner as so many angst-ridden teens before him, eventually stops laughing. Rather than ridicule the entity further or even question whether what he's seeing is real, he instead tries to understand his plight. He quickly learns that Ernest (as the stitching on his shirt reveals his name to be) can touch others but not be touched. His halfhearted attempt at frightening Kevin seems to have been a defense mechanism, as he'd rather be left on his lonesome. Because he can't speak and has no memories of his corporeal existence, Ernest is a bit like a stray animal who can only be approached with the utmost caution and on his own terms.
Only Kevin's mother reacts as you'd expect the average person to: not only with fear when she sees Ernest, but anger upon learning that her family has concealed him from her. ("We are not gonna be like every stupid white family in every horror film. We are leaving!" she yells.) Ernest quickly goes viral, inspiring all manner of TikToks and even a Dr. Phil segment; it's the latter that finally draws the attention of both a supernatural expert working with the CIA (Tig Notaro) and a TV medium who may or may not be a charlatan (Jennifer Coolidge). It will surprise few in this post-"White Lotus" world to learn that Coolidge steals her scenes and makes you wish there were more of them: It feels like stunt casting, sure, but at least it works. Harbour likewise makes the most of his character's limitations, with pain etched on every line in his face.
The longer it goes on, however, the more difficult it becomes to discern what "We Have a Ghost" is even going for. On a tonal level, it's more akin to a feature-length episode of "Are You Afraid of the Dark?" than any horror-comedy in recent memory, its 127-minute runtime stretching like so much ectoplasm as Kevin tries to help solve the mystery of Ernest's life and death. Rarely ha-ha funny and never scary, it's ultimately more sentimental than anything else — a clunky approach that undermines its strong performances.
"We Have a Ghost" is based on "Ernest," a short story by Geoff Manaugh first published in 2017 by Vice. Reading it offers a sense of what a better, more ethereal version of this movie might be like had it toned things down and not attempted to go so broad with its comedy. The result feels less like a ghost story than a movie haunted by the specter of what it could have been.
Reviewed on Netflix, Feb. 22, 2023. MPA Rating: PG-13. Running time: 127 MIN.
Production: A Netflix release and presentation of a Temple Hill, Halsted Pictures production. Producers: Marty Bowen, Dan Halsted. Executive producers: Christopher Landon, Korey Budd, Geoff Manaugh.
Crew: Director, writer: Christopher Landon. Camera: Marc Spicer. Editor: Ben Baudhuin. Music: Bear McCreary.
With: David Harbour, Jahi Winston, Tig Notaro, Erica Ash, Jennifer Coolidge, Anthony Mackie, Faith Ford, Niles Fitch, Isabella Russo, Steve Coulter.
More From Our Brands
Matthew perry, 'friends' star, dead at 54, on the heels of her wedding, frances bean cobain buys and sells cozy san diego houses, garcia's hits just keep on coming as rangers win world series opener, the best fitness sales to shop during amazon's prime big deal days event, matthew perry, friends star, dead at 54, verify it's you, please log in.
Advertisement
Supported by
'We Have a Ghost' Review: Me and My Boo
David Harbour stars as an apparition haunting a family's home in this supernatural Netflix comedy.
By Amy Nicholson
The screenwriter and director Christopher Landon ("Happy Death Day") will nevermore shudder at a bump in the night. Henceforth, it will just be specters thanking him for "We Have a Ghost," a cheery kids comedy heavily syruped with pro-ghoul propaganda. Gauging from his appearance, Ernest (David Harbour) — a kindly, nonverbal ghost so named for the embroidery on his bowling shirt — died during the Nixon administration. Since then, Ernest has done spirit fingers in the attic of a cartoonishly spooky three-story Queen Anne, although the creepiest thing about him is his combover.
The gag is that Ernest's scares are no match for the Presleys, a modern family of the internet age — the demographic of the film's intended audience, although its ideal viewers will dial down their cynicism and play along. When a Realtor (Faith Ford) hoodwinks the Presley clan into buying the place — "Nothing a little landscaping couldn't fix," she coos — the younger son, a shy teenager named Kevin (Jahi Winston), embraces Ernest like a rescue mutt. Kevin's father, Frank (Anthony Mackie), and older brother, Fulton (Niles Fitch), however, want to use him to get rich and famous. Frank's rap sheet of cash-grab gimmicks has already dissipated respect for him in the home; even so, he fares better than the kids' mother, a character so underwritten she's practically vapor. (Worse, the lead part of Kevin is almost as lifeless.)
Landon's tale, based on a snarkier short story by Geoff Manaugh, presents Ernest as the first viral video proof-of-afterlife — an odd situation for an unassuming chap who passed away before the invention of Pong. Before you can say "Boo!" Ernest becomes a meme, a stunt challenge, and a cause célèbre among TikTok do-gooders ("Just because you're not made of matter, it doesn't mean you don't matter"). He's also a target for a C.I.A.-connected paranormal researcher, Dr. Monroe (Tig Notaro), out to boost her own clout.
The film grasps onto anything that will amuse itself for a scene: a stalker dressed like Jesus, a nifty car chase, an unconvincing romance between Kevin and his wacky neighbor Joy (Isabella Russo), who blasts energy into the film as soon as she enters blaring a slide trombone. Jennifer Coolidge also has a cameo as a blasé cable TV medium who visits the house and waves off Ernest as a hologram until he rattles the furniture and melts the skin off his face. These high jinks are so carefree about coherence that during this rampage, we hear the screech of a terrified cat. Do the Presleys own a cat? No.
Conveniently, Ernest's personality has been wiped by a case of necrotic amnesia that allows this Greatest Generation ghost to pal around with today's teenagers. In life, Ernest might not have been their first choice to babysit. In death, he's graced with the empathy of E.T. — and when he makes contact with Notaro's character, the world-weary doctor melts into a state of wonder as dewy as when Sam Neill made goo-goo eyes at a brachiosaur. How delightfully morbid to give the netherworld a Spielbergian gloss. For his next trick, Ernest can study some scare tactics in the Temple of Doom.
We Have a Ghost Rated PG-13 for language, suggestive references and violence tied to Ernest's untimely death. Running time: 2 hours 6 minutes. Watch on Netflix.
Explore More in TV and Movies
Not sure what to watch next we can help..
"Life on Our Planet," an eight-part series on Netflix, takes viewers through billions of years, beginning at the dawn of time. We spoke to Morgan Freeman about his experience narrating it .
The Apple TV+ period drama "Lessons in Chemistry," Brie Larson plays the fictional host of a 1950s cooking show. But the story is inspired by the real TV homemakers who flourished back then .
The 10-episode series "Goosebumps," streaming on Disney+ and Hulu, adapts the children's novels of R.L. Stine with a modern twist. Here are some differences from the source material .
In the Netflix film "Fair Play," the writer-director Chloe Domont tackles power dynamics within relationships. It might end up facilitating some breakups .
If you are overwhelmed by the endless options, don't despair — we put together the best offerings   on Netflix , HBO Max , Disney+ , Amazon Prime  and Hulu  to make choosing your next binge a little easier.
Sign up for our Watching newsletter  to get recommendations on the best films and TV shows to stream and watch, delivered to your inbox.
We Have A Ghost Cast: Where You've Seen The Actors From Netflix's Horror Comedy
Who they gonna call?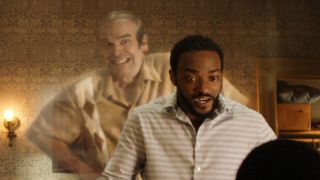 Many of Netflix's original horror movies are among the best horror movies I have seen in more recent years. Joining forces with the platform is Christopher Landon — the writer and director of recent favorites from Blumhouse , Freaky and the Happy Death Day films — for his latest horror-comedy movie , We Have a Ghost .
Based on the short story, "Ernest," by Geoff Manaugh, the new 2023 Netflix original movie follows an average family who get themselves into a situation that is far from ordinary after discovering that the lingering spirit of a deceased man lives in their new house. However, once you see who plays titular apparition, you will understand why this ghostly presence is nothing to be afraid of. That is where we shall start as we take a look at the actors who make up the We Have a Ghost cast.
David Harbour (Ernest)
As the ghostly, but friendly, Ernest, we have David Harbour, who has played characters who've, instead, had to deal with paranormal activity before — Hellboy in the comic book hero's 2019 reboot and Hopper in the Stranger Things cast .
The two-time Emmy nominee's other previous comic book roles include Dexter Tolliver in 2016's Suicide Squad and Red Guardian in the Black Widow cast , and his other Netflix exclusive credits include Extraction and the animated series, Q-Force . The Violent Night cast 's Santa actor is also known for Brokeback Mountain , Revolutionary Road , End of Watch , and Stephen Soderbergh's twisty 2021 crime drama , No Sudden Move .
Anthony Mackie (Frank)
Playing Frank, the father of the household that Ernest haunts, is fellow MCU star Anthony Mackie who — before playing current Captain America , Sam Wilson — made his film debut in 8 Mile , which he followed with several more notable releases, including two Best Picture Oscar winners ( Million Dollar Baby and The Hurt Locker ).
We Have a Ghost is only Mackie's latest collaboration with Netflix — following original sci-fi movies IO and Outside the Wire and original sci-fi TV shows Black Mirror and Altered Carbon Season 2, among other titles. Some of his most notable credits as off late include fact-based crime drama Detroit , 2018 social commentary The Hate U Give , and the recent time travel favorite , Synchronic , in 2019.
Jahi Winston (Kevin)
Starring as Frank's son and Ernest's living friend, Kevin, is Jahi Winston, who debuted at age 13 on AMC's short-lived drama, Feed the Beast , before landing his first movie with 2017's The Upside , which he followed the next year with a role in Taraji P. Henson 's Blaxploitation throwback, Proud Mary , and his last Netflix original title — the short-lived series, Everything Sucks!
In 2019, he appeared alongside the all-star cast of The Dead Don't Die and in one of the best Daniel Kaluuya movies, Queen & Slim . The following year, he led Charm City Kings — an HBO Max original no longer available on the platform — and the thriller The Violent Heart .
Tig Notaro (No Character Name Provided)
Another We Have a Ghost cast member who has worked with Netflix multiple times — such as for one of her stand-up specials , as Marianne Peters in the Army of the Dead cast , a documentary about her cancer diagnosis, and the hit rom-com, Your Place or Mine , most recently — is Tig Notaro. The comedian (also the co-creator and star of her short-lived, autobiographical Amazon Prime dramedy , One Mississippi ) has led a versatile acting career that includes comedy movies like 2018's Instant Family and even one of the Star Trek TV shows — namely Star Trek: Discovery as Commander Jett Reno.
Erica Ash (No Character Name Provided)
The last you might have seen of We Have a Ghost cast member Erica Ash on Netflix is in her recurring role of Grace on Family Reunion , but her earliest credits include breakout gigs on sketch comedy series The Big Gay Sketch Show and MADtv , a notable feature film role in 2013's Scary Movie V , and hilarious performance on BET's Real Husbands of Hollywood as co-creator Kevin Hart's ex-wife, Bridgette.
After appearing in 2018's sports comedy , Uncle Drew , she led the 2019 crime thriller, Skin in the Game and earned a recurring role on The CW's Legacies . More recently, Ash leant her voice to HBO's animated DC TV show , Aquaman : King of Atlantis , appeared in the Shudder original anthology horror movie, Horror Noire , and returned to sketch comedy with an episode of HBO's A Black Lady Sketch Show .
Jennifer Coolidge (No Character Name Provided)
As a medium from the West Bay we have Jennifer Coolidge, whose own previous Netflix exclusive credits include the 2016's Mascots (her latest of several mockumentaries directed by Christopher Guest), the 2021 LGBTQ+ holiday rom-com , Single All the Way , and The Watcher cast as a realtor.
However, some of her biggest fans may recognize her better from the American Pie cast as Stifler's Mom, the Legally Blonde movies, or her Emmy-winning role in The White Lotus cast as Tanya McQuoid. Her eclectic career (which began with a Seinfeld episode) also includes a starring role on 2 Broke Girls , playing Carey Mulligan's mom in Promising Young Woman , and the recent romantic action movie , Shotgun Wedding .
Faith Ford (No Character Name Provided)
Another member of sitcom royalty in the We Have a Ghost cast is Faith Ford, who earned five Emmy nominations for playing Corky Sherwood on Murphy Brown ( including the 2018 revival ), before playing the late Norm Macdonald 's love interest on his self-titled sitcom and, later, playing one-half of the titular sisterly duo on ABC's Hope & Faith . She also starred opposite Vin Diesel in 2005's family-friendly action-comedy, The Pacifier , and appeared on star Craig Robinson 's Peacock original TV show , Killing It , in 2022.
Niles Fitch (No Character Name Provided)
Another Netflix veteran in the We Have a Ghost cast — with guest spots on Unbreakable Kimmy Schmidt , Atypical , and Social Distance — is Niles Fitch, who debuted with a guest role on Tyler Perry's House of Payne before earning a recurring role on Army Wives and landing his film debut with 2014's St. Vincent . Soon after, he landed his best known role as a younger Randall Pearson alongside the This Is Us cast and, during that run, starred opposite Denzel Washington in Roman J. Israel, Esq. , played Uzo Aduba's son in Miss Viriginia , and was in the Jenna Ortega-led coming-of-age drama , The Fallout .
Isabella Russo (No Character Name Provided)
Isabella Russo's Netflix exclusive credits prior to joining this cast consist of one episode of two different animated series — Centaurworld and Princess Power . She also leant her voice to Apple TV+'s Wolfboy and the Everything Factory , but her notable live-action work includes two episodes of HBO's Crashing and on episodes of both Law & Order: Special Victims Unit and Law & Order: Organized Crime that crossed over with one another in 2022.
Steve Coulter (No Character Name Provided)
Last, but not least, we have Jennifer Coolidge's Shotgun Wedding co-star , Steve Coulter, whose very impressive and lengthy resume includes franchises like the Fast and Furious movies and the Conjuring Universe (both of which feature him as a priest) and other acclaimed films like Just Mercy and The Front Runner , to name a few. His most notable screen roles as of late include Jennifer Walters' boss in the She-Hulk cast , Montana State University president Mel Thompson in the Yellowstone cast , and Sheriff Tommy Bailey on Starz's P-Valley , also to name just a few.
See who gets spooked on We Have a Ghost by streaming the new horror-comedy on Netflix now.
CINEMABLEND NEWSLETTER
Your Daily Blend of Entertainment News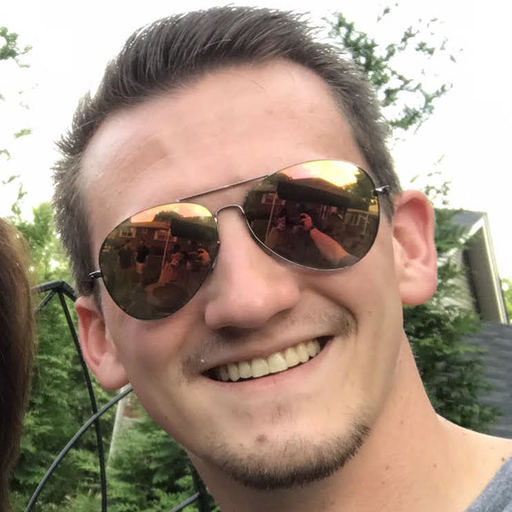 Jason has been writing since he was able to pick up a washable marker, with which he wrote his debut illustrated children's story, later transitioning to a short-lived comic book series and (very) amateur filmmaking before finally settling on pursuing a career in writing about movies in lieu of making them. Look for his name in almost any article about Batman.
What Is Liquid Hair? An Expert Weighs In As Megan Fox, Kim Kardashian And More Rock The Look
Suits Is Finally Seeing A Decline On The Streaming Charts, And Another Popular Drama Is Right On Its Heels
Chlöe Bailey Went As Game Of Thrones' Khaleesi For Halloween, And I'm Obsessed With Her Armored Corset And Dragons Eggs
Most Popular
By Philip Sledge October 27, 2023
By Adam Holmes October 26, 2023
By Jason Wiese October 26, 2023
By Danielle Bruncati October 26, 2023
By Eric Eisenberg October 26, 2023
By Mike Reyes October 26, 2023
By Sarah El-Mahmoud October 26, 2023
By Alexandra Ramos October 26, 2023
By Jerrica Tisdale October 26, 2023
By Jason Wiese October 25, 2023
By Philip Sledge October 25, 2023
2 Netflix's Pain Hustlers Review: Emily Blunt And Chris Evans' Low Dosage Drama Fails To Capitalize On Their Star Power
3 Arnold Schwarzenegger Recalls How His Past Feud With Sylvester Stallone Got 'Out Of Control'
4 Hallmark's When Calls The Heart Co-Creator On Whether Lori Loughlin Could Return To The Show In The Aftermath Of College Admissions Scandal
5 What Hugh Jackman And Deborra-Lee Furness' Relationship Allegedly Looks Like Following Their Separation

LAST NIGHT IN SOHO: There's A Ghost In My House

Facebook Data not found. Please check your user ID. Twitter You currently have access to a subset of Twitter API v2 endpoints and limited v1.1 endpoints (e.g. media post, oauth) only. If you need access to this endpoint, you may need a different access level. You can learn more here: https://developer.twitter.com/en/portal/product Youtube 1.0K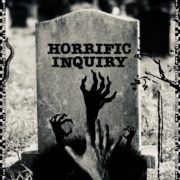 Horrific Inquiry: BUFFY THE VAMPIRE SLAYER S4 E10: "Hush"
SUITABLE FLESH: A Freaky Delight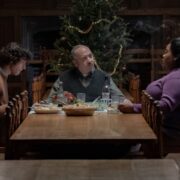 THE HOLDOVERS: A Cozy Christmas For Lonely Souls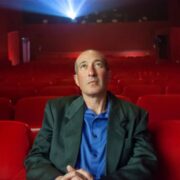 ONLY IN THEATERS: The Rise, Fall And Triumph Of A Hollywood Institution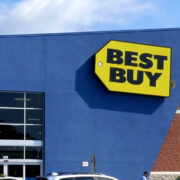 Best Buy And The Future Of Physical Media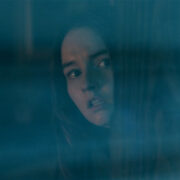 NO ONE WILL SAVE YOU: Grey Aliens With Big Eyes Are Back, Baby!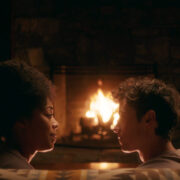 HorrorFest International Film Festival: Interview With GLUE TRAP Writer/Director Justin Geldzahler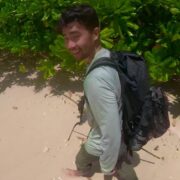 THE MISSION: A Documentary Journey On Faith Or Madness
A Century In Cinema: THE HUNCHBACK OF NOTRE DAME (1923)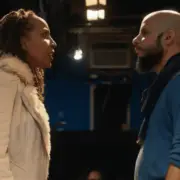 SHADOW ACTING: A Tense, Contained Drama
KILLERS OF THE FLOWER MOON: A Masterful Epic About A Tragic Period In American History
IN THE FIRE : An Enigmatic Battle Between Science And Religion
Lee Jutton has directed short films starring a killer toaster,…
Many filmmakers wear their influences proudly on their sleeves, though perhaps none quite as prominently as Edgar Wright : he of the well-received homages to zombie splatstick ( Shaun of t he De a d ), buddy-cop movies ( H o t Fuzz ), and heist flicks ( Baby Driver ), among others. His latest, Last Night in Soho , takes its inspiration from the stylish psychological horror films of the 1960s and 1970s while also critiquing that era's treatment of women. The film follows a fashion design student, newly arrived in London, who is able to travel back in time while she is asleep; while hovering on the edges of the past, she witnesses a crime that she attempts to solve in the present. But as the mystery winds its way to its rather predictable conclusion, one is left wishing that there was more to Last Night in Soho than what meets the eye — as nice to look at as it all may be.
Aspiring designer Eloise "Ellie" Turner ( Thomasin McKenzie ) is infatuated with the idea of London during the Swinging Sixties: the jazzy tunes, the spirited style, the excitement of being on the edge of something new and modern as the cold, hard war years are left in the rearview mirror. When she is accepted to fashion school, she can't pack her bags fast enough, despite her cautious and caring grandmother ( Rita Tushingham ) being quick to warn her, "London can be a lot." Grandma has her reasons for being worried: Ellie's mother killed herself when Ellie was seven, and Ellie occasionally sees her mother's ghost hovering in mirrors. And while Ellie reassures her grandmother that she has not had any of those visions in a while, that's not really the truth.
Immediately upon arriving in London, Ellie is caught off guard by a cabbie whose friendliness quickly crosses the line into creepiness; when she gets to school, her snobbish roommate, Jocasta ( Synnøve Karlsen ), is quick to seize upon the quiet girl from Cornwall's homemade outfit and hopeful naivete. Needless to say, when Ellie finds a shabby bedsit for rent near Goodge Street, owned by the elderly Ms. Collins (the late, great Diana Rigg ), she seizes the chance to move out of the dorms and embrace the lifestyle of which she has always dreamed.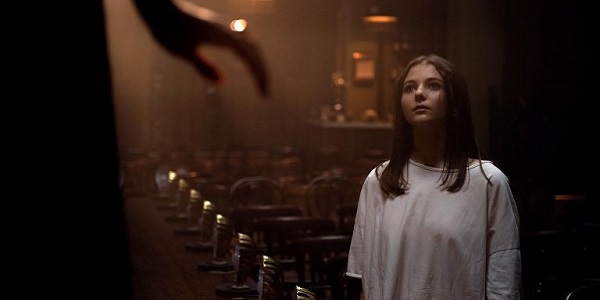 Those dreams do soon come to life, though not entirely in the way she imagined. While asleep on her first night in her new flat, Ellie is transported back in time to the 1960s, where a confident young woman named Sandie ( Anya Taylor-Joy ) hopes that Jack ( Matt Smith ) can help her achieve her goal of becoming a famous singer. When Ellie looks in the mirrors lining the staircase at the Cafe de Paris, she sees Sandie's catlike eyes staring back; when Jack swings Sandie around the dance floor, Ellie too is swept away by Jack's charms.
The next morning, Ellie wakes up with a hickey on her neck and a burning desire to go back to sleep and re-enter Sandie's seemingly glorious world. But soon she realizes that beneath the glitz and glamour of Swinging London is a dark, seedy underbelly where desperate, ambitious women like Sandie are all too easily exploited by men like Jack — men who promise heaven on earth but are only capable of delivering hell. And as Ellie's dreams devolve into nightmares, the ghosts that populate them begin to haunt her waking hours, too.
Anyone Who Had a Heart
Last Night in Soho is none too obvious about what it's trying to tell us: the good old days were most definitely not good to everyone. It chides Ellie (and us) for fetishizing the fashions of the past without thinking about the bruises they may have been covering up, for enjoying the music of the era without acknowledging the women who were used and abused by men on their way to stardom—if they made it there at all. It uses the stylish aesthetics of classic psychological horror films such as Don't Look Now and Repulsion as a vehicle for a lecture about why the time period in which those movies were made was nothing that we should aspire to bring back, no matter how cool it may have looked on the surface.
I've read enough Letterboxd reactions to films like What Have You Done to Solange ? and, uh, everything Dario Argento has ever touched to know that enough people seem to think this is a message worth repeating, though anyone who truly loves and studies the art of the past knows that yes, it's often problematic, but yes, one can still enjoy it without getting your feminist identification card revoked. Yet Last Night in Soho feels like Wright 's earnest apology letter to women for enjoying movies like the ones I mentioned above, a murder mystery wrapped around a message of #MeToo solidarity instead of the old-school misogyny that often runs rampant in old thrillers.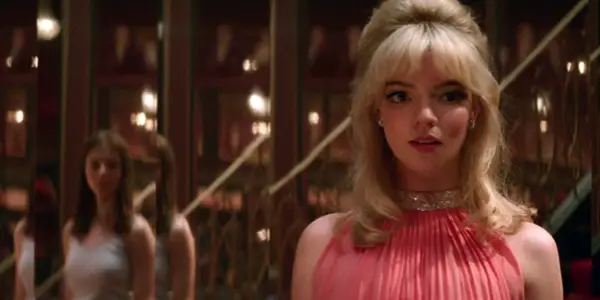 The film is gorgeous to look at, courtesy of cinematographer Chung Chung-hoon ( Oldboy , The Handmaiden ), and features a rollicking retro soundtrack packed with hits by The Kinks, Dusty Springfield, and Siouxsie and the Banshees. When Ellie first travels back in time, and the audience watches her seamlessly switching places with Sandie as both women dance with Jack, one is easily enthralled by this weird, magical world; like Ellie, you'll want to slip back into it as soon as possible. But the story of Last Night in Soho isn't quite strong enough, or the message unique enough, to sustain the film once those early thrills have worn off.
The bulk of the blame lies in the heavy-handed script, co-written by Wright with Krysty Wilson-Cairns ( 1917 ). You understand exactly what Last Night in Soho is doing the whole time, which isn't ideal for a movie of this genre; you want to be surprised, shocked, awed, scared. Wright seems to be the one who is scared here — afraid of crossing a line that would get him "canceled," perhaps — but because of that sense of restraint masquerading as sensitivity, Last Night in Soho doesn't leave the same mark on the viewer that the best of its predecessors are capable of.
McKenzie brings the appropriate wide-eyed innocence to her role as Ellie; she reminded me of myself when I first touched down at NYU Film School and could just not comprehend the wealth and worldliness of my peers. But I wish we had known more about her history of visions, including those involving her mother. Did her mother have visions too? Is that what drove her to kill herself? Have Ellie's visions gotten her into trouble in the past? When a police officer asks Ellie if her family has a history of schizophrenia, and she hesitates, one is dying to know what she might be hiding. All of these questions are left unanswered and left me wanting more.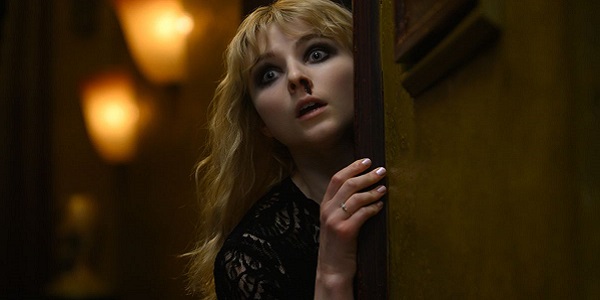 It's all too easy to understand, however, why Ellie would become so obsessed with Sandie. As played by the charismatic Taylor-Joy , she's a tragic spitfire, snuffed out by men who aren't worthy but who hold the power regardless. When Sandie announces she's going to be the next Cilla Black, you believe her before you've heard her sing a single note, such is Taylor-Joy 's natural star power. Smith is perfectly cast as the man who tricks her into falling for him and destroys her life in the process; his unusual face manages to appear handsome from one angle but monstrous from another, making him capable of a Jekyll and Hyde-type performance without any fancy prosthetics. Also impressive are Rigg (in her final role) as the severe Ms. Collins and Terence Stamp as the strange silver-haired man who frequents the bar where Ellie works, these two screen legends both bring a magnetic, mysterious presence to their characters with relatively little screen time.
Much less engaging than these enigmatic elders is John, the fashion school classmate played by M ichael Ajao who immediately takes to Ellie despite her shyness and strangeness. This always happens in stories about girls like this; even as everyone around her shuns her for being an oddball, there's always a boy who somehow sees our heroine for the wonderful, interesting person she truly is. He's totally not out to take advantage of her; he is truly a "nice guy." In Last Night in Soho , I kept hoping that Wright would overturn this trope and expose its darker side; after all, if the purpose of this film is to provide a modern twist on old themes, you may as well rip the mask off the pseudo-nice guy too. Instead, John ends up being exactly who he says he is—the cinematic embodiment of "not all men" — which is honestly rather boring. If John had ended up being as savage and controlling in the present day as Jack is in the past, that would have packed a far bigger punch — and, it would have been accurate. Because as much as we might try to pretend things are so much better (albeit less aesthetic) than they were in the Swinging Sixties, some things actually do never change.
Last Night in Soho immediately pulls you in with its colorful visuals and strong performances but it lacks the subtlety necessary to be truly impactful—not to mention, the savagery necessary to be truly horrifying.
What do you think? Are you familiar with the kinds of films that inspired Last Night in Soho ? Share your thoughts in the comments below.
Last Night in Soho was released in the U.S. and the UK on October 29, 2021. You can find more international release dates here .
Watch Last Night in Soho
Does content like this matter to you.
Become a Member and support film journalism. Unlock access to all of Film Inquiry`s great articles. Join a community of like-minded readers who are passionate about cinema - get access to our private members Network, give back to independent filmmakers, and more.
Lee Jutton has directed short films starring a killer toaster, a killer Christmas tree, and a not-killer leopard. Her writing has appeared in publications such as Film School Rejects, Bitch: A Feminist Response to Pop Culture, Bitch Flicks, TV Fanatic, and Just Press Play. When not watching, making, or writing about films, she can usually be found on Twitter obsessing over soccer, BTS, and her cat.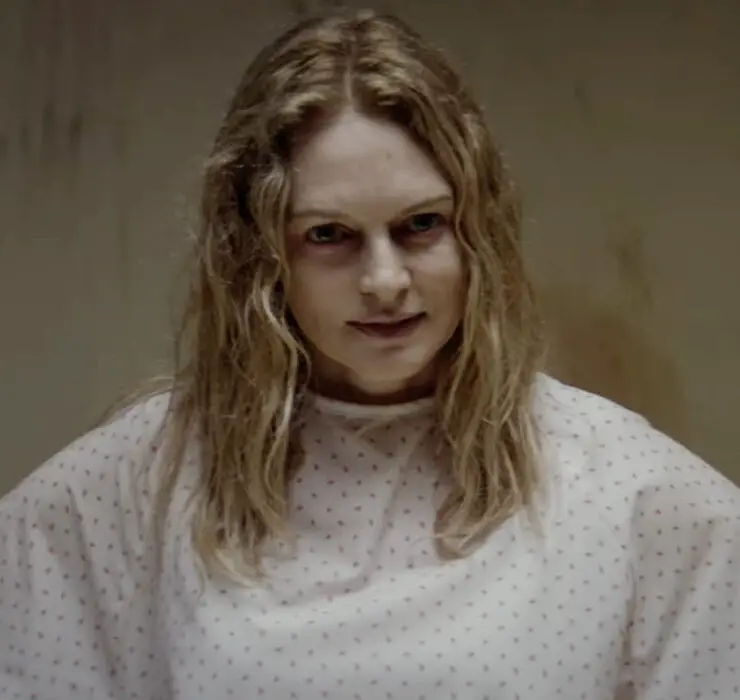 Write for Us
Become a Patron
Comment Policy
Terms & Conditions
Staff Login
© 2023 Film Inquiry. All Rights Reserved.
"We Have a Ghost" Uses New Orleans Filming Locations to Portray Chicago
The new Netflix movie tapped two homes to represent the "house of death."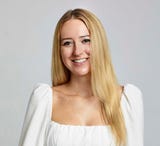 It's no shock the "house of death" in Netflix's new movie We Have a Ghost is a rundown Victorian (yes, there's a reason the style is considered to be more haunted ). But that's the only classic element of the modern-day ghost story, which follows a family who finds fame by turning the ghost, played by Stranger Things 's David Harbour, that haunts their new home into a social media sensation. While the story is set in Chicago, the production was actually shot in and around New Orleans.
"The biggest challenge of this movie wasn't necessarily the action, it was the environment, having to really battle the elements," writer-director Christopher Landon says in a press brief. "We shot the movie in the dead ass of summer in New Orleans, which anyone will tell you is crazy."
The cast and crew powered through heavy heat ("David's crazy hairpiece is sliding off his head," Landon adds), lightning shutdowns, and a month-long halt in production in the wake of Hurricane Ida. Ahead, dive into everything else we know about the filming locations in the movie.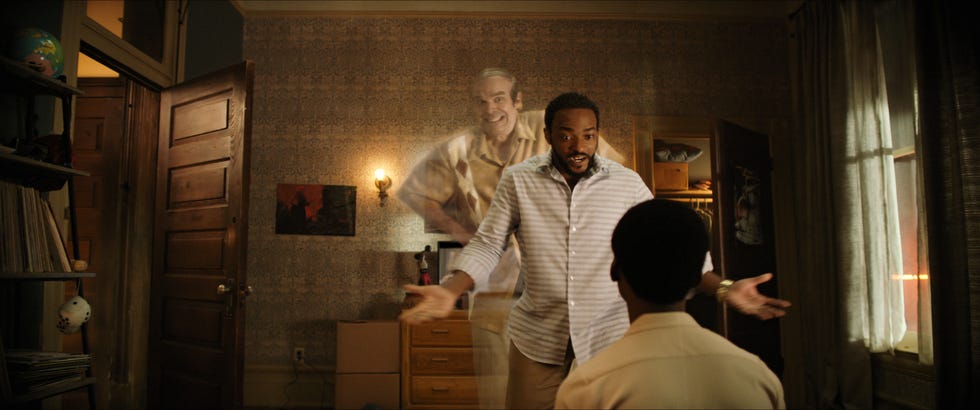 Where Was We Have a Ghost Filmed?
Naturally, the Presley family's new house is one of the movie's standout stars. To get it just right, two New Orleans houses were chosen to portray the home: one for the exterior shots and one for the interiors. The exterior is exactly what you might picture when you think of a haunted house: It has skinny windows, a porch with gingerbread trim, textured walls, and overgrown landscaping.
As for the interiors, you can spot peeling wallpaper in the living room, scratched-up flooring, flickering lighting, and a fireplace with a black spotted mirror. Thanks to a team led by production designer Jennifer Spence, the kitchen was custom-built on location. The soaring attic where the ghost, Ernest, likes to hang out was filmed on a soundstage.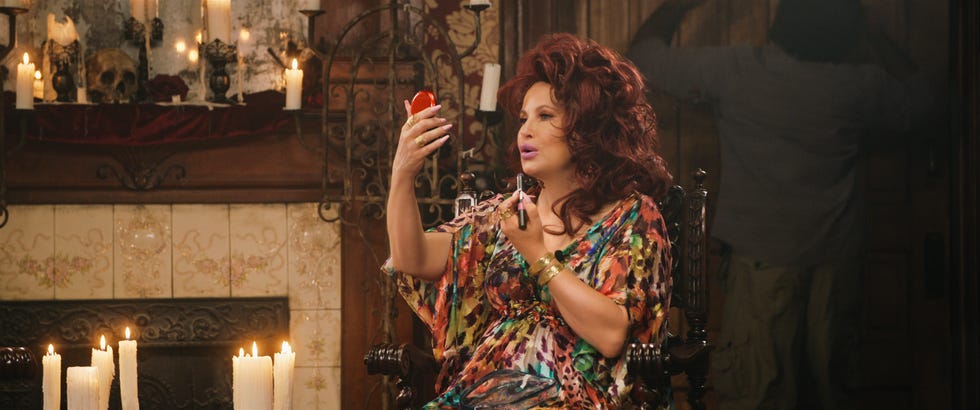 Other locations include the small city of Donaldsonville, Louisiana. Located about an hour away from New Orleans, the city was used to film the car chase sequence. A convention center in New Orleans was transformed into the CIA office. One of the movie's final scenes takes place on the lakeshore. In reality, it was filmed on a hot, dusty field in Louisiana. The mountain background was shot in Bozeman, Montana, and added to the setting through visual effects.
Whether you can't resist a haunted house tale, or simply want to see another fun production that features Jennifer Coolidge, We Have a Ghost offers the perfect balance between comedy and horror that'll eventually draw you back for a rewatch.
To hear more ghost stories, subscribe to our haunted house podcast, Dark House , on Apple Podcasts , Spotify , Audible , or anywhere you listen.

Kelly Allen is the current Associate Editor at House Beautiful , where she covers design, pop culture, and travel for digital and the print magazine. She's been with the team for nearly three years, attending industry events and covering a range of topics. When she's not watching every new TV show and movie, she's browsing vintage home stores, admiring hotel interiors, and wandering around New York City. She previously worked for Delish and Cosmopolitan . Follow her on Instagram .
Entertainment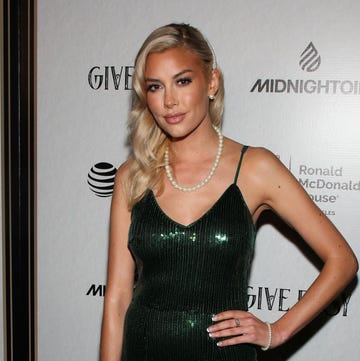 'No Demo Reno' Star Jenn Todryk Shares Design Tips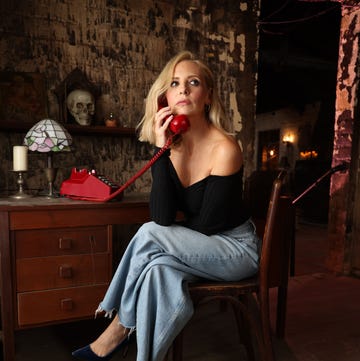 Is Your Home Haunted? Ask Sarah Michelle Gellar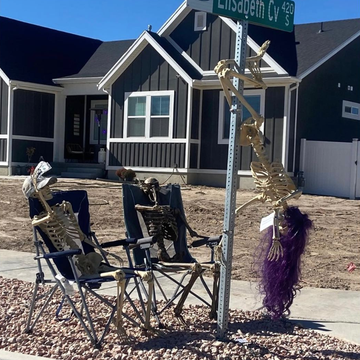 Skeleton Stripper Decor Has Neighbors Fighting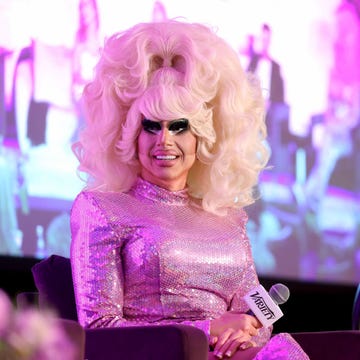 PSA: Trixie Mattel Is Coming to HGTV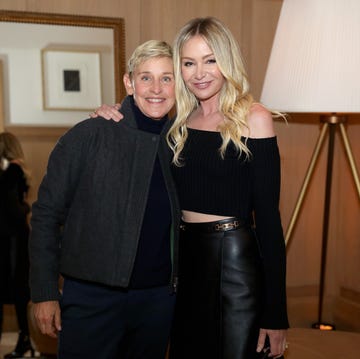 Ellen DeGeneres Is Selling Yet Another Property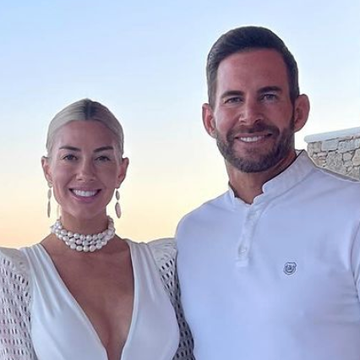 Tarek and Heather Celebrate Their 2nd Anniversary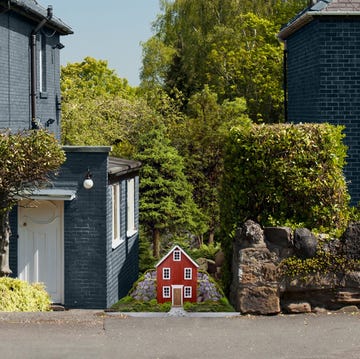 You Can Win The Cutest Elf Home On Zillow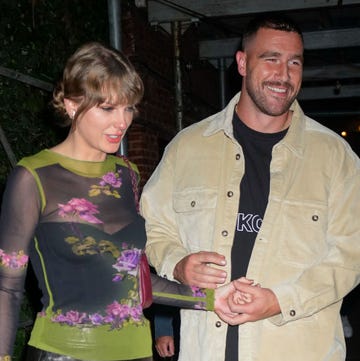 Travis Kelce Buys $6 Million Kansas City Home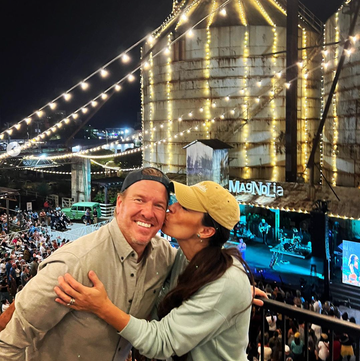 Chip and Joanna Celebrate 20 Years of Magnolia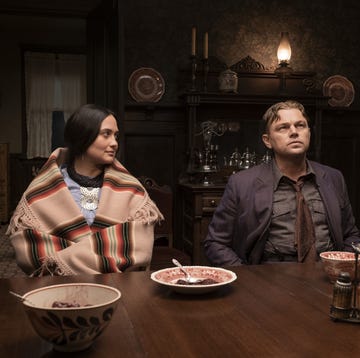 Where Was 'Killers of the Flower Moon' Filmed?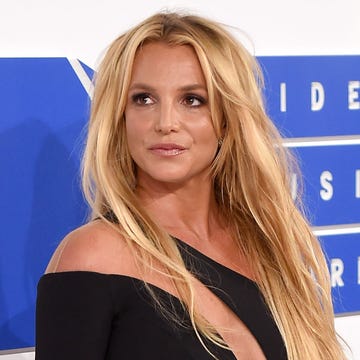 All of the Homes Britney Spears Has Ever Owned
In Ghost House Inn
Thomaskutty invites his friends to his newly bought Bungalow to stay there for a while and change the native people's concept of being thought as a Haunted mansion. Thomaskutty invites his friends to his newly bought Bungalow to stay there for a while and change the native people's concept of being thought as a Haunted mansion. Thomaskutty invites his friends to his newly bought Bungalow to stay there for a while and change the native people's concept of being thought as a Haunted mansion.
3 User reviews
See more at IMDbPro
All cast & crew
Production, box office & more at IMDbPro
More like this
Did you know
Connections Follows In Harihar Nagar (1990)
User reviews 3
Sep 15, 2023
2010 (India)
See more company credits at IMDbPro
Technical specs
Runtime 2 hours 16 minutes
Related news
Contribute to this page.
See more gaps
Learn more about contributing
More to explore
Recently viewed
z. B. : The Expendables 4 , The Nun 2 , The Equalizer 3
Ghost In My House Inhaltsangabe
Schauspielerinnen und schauspieler. Weitere Details
Ähnliche filme.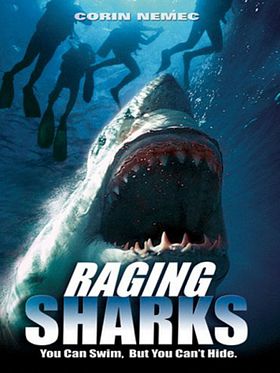 Raging Sharks - Killer aus der Tiefe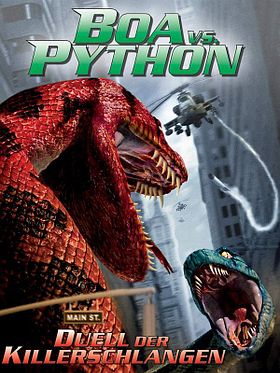 Boa vs. Python - Duell der Killerschlangen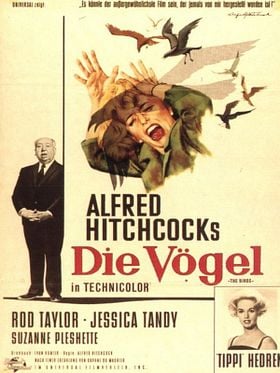 Dracula Untold
US presidential polls 2024: Mike Pence drops out of Republican race for White House
Former US Vice President Mike Pence ended his cash-strapped presidential campaign on October 28, after struggling for months to convince Republican voters he was the best alternative to the man he once served with unswerving loyalty, Donald Trump. Pence's surprise announcement at the Republican Jewish Coalition donor conference in Las Vegas made him the first big-name candidate to drop out. Trump is the runaway frontrunner in the race. "Traveling over the country over the past six months, I came here to say it's become clear to me: This is not my time. So after much prayer and deliberation, I have decided to suspend my campaign for president effective today," Pence told the audience to gasps and, later, prolonged claps and cheers of support. Pence stopped short of endorsing anyone in his speech but seemed to swipe at his former boss. "I urge all my fellow Republicans here, give our country a Republican standard bearer that will, as Lincoln said, appeal to the better angels of our nature," Pence said, adding it should also be someone who leads the country with "civility." A source close to Pence laughed when asked whether he would endorse Trump. Florida Governor Ron DeSantis and Trump did not mention Pence in their speeches, which came after Pence's announcement. Haley praised Pence as a fighter for America and Israel. DeSantis later posted on social media platform X that Pence was a "principled man of faith." More candidates might soon follow Pence in dropping out, consolidating the wide field of contenders. With more than a half dozen candidates, donors seeking alternatives to Trump have been reticent to open their pocketbooks. Trump's lead is so large it may not matter, however, and contenders also might decide to stay in for longer. No clear-cut alternative has emerged since the DeSantis campaign has languished after a disappointing start. Former U.S. Vice President Mike Pence waves with his wife Karen as he leaves the stage after announcing he is withdrawing from the presidential campaign, during the Republican Jewish Coalition Annual Leadership Summit in Las Vegas on October 28. PENCE'S DOOMED CAMPAIGN Pence, 64, publicly broke with Trump, lambasting the former president for his role in the January 6, 2021, insurrection at the US Capitol. Pence gambled that Republican primary voters would reward him for following the U.S. Constitution rather than Trump's instructions to overturn the 2020 election results when as vice president, he held the ceremonial role of president of the Senate. But Trump's base of supporters never forgave Pence for overseeing the certification of Democrat Joe Biden's election. Trump has built one of the biggest primary leads in U.S. electoral history, according to opinion polls. They show most Republican voters have embraced, or do not care about, Trump's lie that the 2020 election was stolen from him and his efforts to overturn the result. Pence announced his White House bid in June but has failed to attract enough primary voters and donors to sustain a candidacy that has languished in the low single digits in polls. A stolid campaigner short on charisma, Pence was low on cash by October. He failed to catch fire in the first Republican nominating state of Iowa despite spending time and resources there. Pence's third quarter fundraising totals on Oct. 15 showed his campaign was $620,000 in debt, with only $1.2 million cash on hand. That was far less than several better-performing Republican rivals and insufficient for a White House race. In several past elections, former vice presidents who have competed to become the White House nominee have succeeded, including Republican George H.W. Bush in 1988 and Democrat Al Gore in 2000. Biden himself was vice president to former President Barack Obama. But Pence could not overcome the political juggernaut of Trump, along with rivals who appealed more to primary voters and donors, including former South Carolina Governor Nikki Haley and DeSantis. Pence ran as a traditional social and fiscal conservative, and a foreign policy hawk, calling for increased military aid to Ukraine and cuts in welfare spending. His brand of Republicanism has been eclipsed in the Trump era by full-throated populism and "America First" isolationism.
I hereby provide consent to continue processing of my personal information (previously provided by me to moneycontol) for the purposes mentioned in the Privacy Policy
USER CONSENT
We at Moneycontrol use cookies and other tracking technologies to assist with navigation and your ability to provide feedback, analyse your use of our products and services, assist with our promotional and marketing efforts, and provide content from third parties. Your use of Moneycontrol is subject to your agreement with the following conditions:
* We collect cookies for the functioning of our website and to give you the best experience. This includes some essential cookies and cookies from third parties which may be used for personalisation and determining your location. By clicking on Continue, you accept the usage of cookies to enhance your personalized experience on our site. For more details you can refer to our Cookie Policy
* I agree to the updated privacy terms and I warrant that I am above 16 years of age.
* I agree to the processing of my personal information for personalized recommendations, personalized advertisements and any kind of remarketing/retargeting on other third party websites.
I agree to receive direct marketing communications via Emails and SMS. (Optional).
Please select (*) all mandatory conditions to continue.