Modern Warfare 2: How to Get the Ghost-in Training Trophy/Achievement
The Ghost-in-Training achievement in Modern Warfare 2 is a little complicated, but players can earn it by following these steps.
Over the years, the trophies/achievements from the Call of Duty franchise have gotten significantly more challenging. Trophies or achievements like Sum Of All Zeroes from Call of Duty: World at War and Personal Decorator from Call of Duty: Black Ops 3 pale compared to some of the newer trophies/achievements.
Call of Duty: Modern Warfare 2 hasn't held back on challenging trophies/achievements. Some are more challenging than others, and require complex steps to complete. So, here's how to complete Ghost-in-Training trophy/achievement from Mission 11: El Sin Nombre.
RELATED: Call of Duty: Modern Warfare Launching With 10 Maps, Beta Map Missing from Playlists
Tips for Completing Ghost-in-Training
Even though the main goal of this trophy/achievement is to avoid confrontation, there will be a moment when players must fight enemy units, so it's best to play it on Recruit Difficulty. Players should also pick up as many bottles as possible, since these will help distract the bodyguards roaming the area.
Additionally, players should keep an eye on the indicator at the top of the screen since it will let them know if an enemy has spotted them. (Yellow means they noticed someone, while red means seen the player has been seen.) Unfortunately, players don't have access to any Field Upgrade for this mission, so they'll need to keep their eyes open and listen to audio cues.
Starting Area
As soon as Alejandro leaves, players should head toward the left side of the house, past the main gate. Then players should head through an open gate located toward the left. Once players reach the patio they'll need to jump over a stone wall that leads them to several parked cars. Now players will need to walk through the parking lot, and jump on a black SUV onto the roof.
Once the player gets onto the roof, they should walk toward the balcony located on the left of the roof. Next, carefully go up the ladder as there will be one enemy up there but will move after a few seconds to a different location. Players must then through the open space until they reach the other side of this area. Hide behind the stone wall at the end of this area. There will be one enemy in this area, but if the player moves quickly (while crouching), they will avoid being seen.
Final Steps
Players should now throw a bottle toward the other side of the area to distract the remaining enemies. Afterward, players should move toward the ladder and head up the stairs where they'll meet up with Alejandro. Follow Alejandro down the elevator and into the penthouse. At this point players should receive the Ghost-in-Training trophy/achievement.
Call of Duty: Modern Warfare 2 is available on PC, PS4, PS5, Xbox One, and Xbox Series X/S.
MORE: Modern Warfare 2: How to Get the Test Drive Trophy/Achievement
The A.V. Club
The Takeout
The Inventory
The Easiest Way To Unlock One Of Modern Warfare 2 's Hardest Achievements
Achievement hunters looking for a safe code will need to put their stealth skills to the test if they want to earn the "ghost in training" achievement.
Call of Duty: Modern Warfare II 's campaign heats up in the second half with narrative intrigue, great characters, and more engaging levels than the game initially starts with . Mission 11, "El Sin Nombre," is one of the highlights, and it has a few challenges and secrets if you're up for it.
At this point in the story, our protagonists need to get some information from a Mexican cartel. You'll take on the role of Soap as he sits through an interrogation sequence before getting the opportunity to either sneak around or blast his way through the cartel's premises in an effort to capture their boss, El Sin Nombre. It's up to you how you want to play this out, but the game will reward you with the achievement "Ghost in Training" if you sneak through the level without killing anyone or getting spotted.
The level also contains one of the campaign's three locked safes. Getting the codes and unlocking all three is required for the "Gentleman Thief" achievement. Inside are some silenced weapons that will help you continue on your path of quiet carnage, but there are a few other fun things to keep an eye out for on mission 11.
This guide will help you sneak through the compound without getting spotted and net that stealth-based achievement. I'll also lead you to the locked safe, as well as a couple of stylish weapons.
One thing to keep in mind is that it's far easier to grab the "Ghost in Training" achievement and find the locked safe on separate playthroughs. Stealth is a challenge in this game, particularly on this level. The more time you spend on the map, the more likely you are to get spotted and wreck your chance to grab the achievement. Modern Warfare II is also a bit too trigger happy with checkpoints, so you might find the game will save progress before you're actually ready or past a point of no return. You can't manually save either, so fumbling stealth will result in needing to restart the mission (thus sitting through the whole interrogation scene again).
How to earn the Ghost in Training achievement
The "Ghost in Training" achievement asks you to reach the penthouse in "El Sin Nombre" without raising any alarms or killing anyone . Standard stealth challenge stuff.
Fortunately, you have more or less a straight shot to the penthouse once the interrogation scene ends and Alejandro gives you a mask and knife. You don't even need to bother finding Diego's keycard. What's more, trying to get that keycard will pretty much guarantee that you'll need to kill someone. Accomplishing everything on one playthrough without killing anyone is something only the foxiest of the hounds can pull off here—especially considering those checkpoints. And you don't need to set that expectation for yourself.
Once you're out of the elevator, head down to your left and cut through the house. Go past the spiral staircase where a guard is keeping watch. Head out into the parking area where there are a few cars parked, a statue of a tiger in a fountain, and Diego's garage. The garage contains some cool stuff, but for the "Ghost in Training" achievement, going in there will only make things harder for yourself. Do grab the bottles, which you can throw as a diversion. They're on the right-hand side of the garage facing the building.
Facing the mansion with your back to the tiger statue, hop atop the SUV to then jump onto the garage roof. Watch out for the sniper guard overlooking the area. On higher difficulties, he'll spot you faster. If bouncing back to a checkpoint is something you're fine with, get ready to pause and reload the second you're spotted so you won't accidentally trigger a checkpoint. As soon as you make it to the garage roof, go prone and crawl toward the house. You'll want to hang a left and then head to a ladder on your right, which will take you to the roof. I recommend staying prone until you hit the ladder.
Atop the roof, three guards make things tricky. Two are snipers who'll walk out to the edge of the roof on opposite sides, but they don't stay there long and have decent peripheral vision. You can throw bottles to keep them in these areas a bit longer, but be careful not to accidentally throw it over the roof, which distracts no one. The third guard, in the center of the roof; is tricky. You don't want to throw a bottle behind him, because that's where you want to move to to end the mission. If you run out of bottles the roof has a few more, but grabbing them might expose you so time your movements carefully.
That all said, there are a few ways to get past the roof trio. One strategy is to push forward (crouching to maintain speed and dropping prone when you're at risk of being spotted) to the railing looking over the city, and then make a right toward the ladder. There's a good chance of getting caught this way, though. You might have luck throwing a bottle to your far left when walking out onto the roof to keep one sniper guard busy, then cutting right at the sun roof; tossing a bottle directly at the railing looking over the city to distract the center guard; then slip behind the bar, move toward the city, and take a right under the roof to reach the ladder.
Once you're up top, Alejandro will somehow be there waiting for you. (I've no idea how he gets up there so easily; let's not poke at the plot holes.)
Now it's time to drop down on the elevator, lower the car down to the third floor, stop the car, and hit the emergency door opening. Head a little bit down that corridor and if you weren't spotted and didn't kill anyone, you'll see the achievement pop.
Congrats! You have stealthily made your way to the penthouse and are now ready for a quick shootout with some of El Sin Nombre's men, before capturing the crime boss herself.
Toys, secrets, and the safe code in "El Sin Nombre"
Running around anywhere but the first floor of the mansion is a recipe for disaster. But if you want to enter the penthouse via the keycard, as Alejandro recommends, you'll need to head up to the second floor.
Remember, you don't have any of your usual military equipment here, so even on the Regular difficulty, things can get dicey fast. Let's go over a couple of stealth basics for "El Sin Nombre."
Alejandro will give you a knife once you're out of the elevator, but remember: If you kill anyone here, you can't get the "Ghost In Training" achievement. If you're just looking to stay quiet and don't care about (or already have) the achievement, know that the knife will quietly take down any guard, even from the front with a melee attack. But keep three things in mind: You can't hide bodies, there's no way to take down a guard non-lethally and other guards will call to check in on absent patrolmen . So if you kill anyone, you're on borrowed time before someone finds a body. If you don't want a shootout and you have killed someone, it's time to rush toward either getting the keycard on the second floor, or making your way to the roof where you can access the penthouse.
If you're at risk of getting spotted you'll hear a "swelling" sound and see a yellow indicator atop your HUD. You can only conceal small weapons like pistols, so if you're running around with any other gun, the guards will immediately open fire. Dropping prone will minimize your chances of being seen, and you might find a few tables you can hide under. A number of doors have windows you can peek through, but guards can see you just as easily as you can see them. Also, mounting on a corner with a weapon is a decent enough substitute for peering around a corner.
The first floor is mostly open to you, but if anyone sees you go into the garage, you're in trouble. Yet you should definitely take a peek inside as there are some fun weapons in there. I recommend using the garage's side entrance, and not the door from inside the house. A guard will come through the house door, but he's easy to hide from.
Inside the garage you'll see an armory. You'll have to kill the guard inside to access a number of silenced weapons, including a concealable pistol and a crossbow that looks very cool. I know, you'll want that crossbow, but trust me, it's challenging to use well on this map as you have to reload every time you fire. And if you want to take down more than one guard without being spotted, that's no easy task.
Diego's keycard is in a room on the second floor of the left-hand side of the mansion, assuming you're facing the city the building looks over. Be prepared for a fight if you can enter through the double doors adorned with skeletons. For a bit of a sneakier path, hop over the railing to the right of the double-doors and sneak around until you find an open window.
Once you deal with Diego and his accompanying guard, grab the keycard on the altar. And don't miss the silenced, stylishly adorned pistol in the open cabinet on the wall parallel to the altar. This, however, is not the locked safe that will count toward the "Gentleman Thief" achievement. For that, you'll need to head to the other side of the building.
You're looking for a bedroom that's on the right side of the house if you're facing the city below the mountain. The safe is located to the right of the bed, in a closet. Find the code by looking at the painting on your left-hand side as you enter. It's in the form of a date: 02-02-19.
Inside you'll find a silenced shotgun and some plate armor.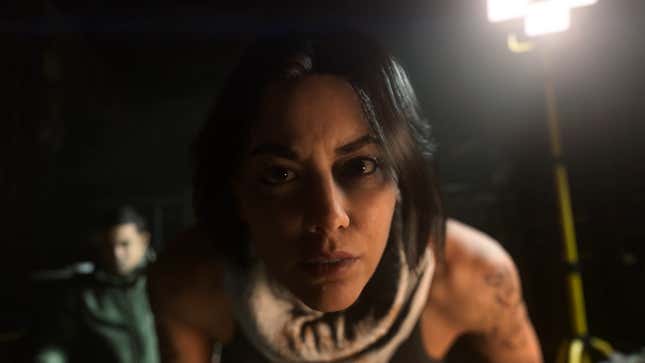 Valeria's interrogation scene answers
At the very beginning of the mission, you'll go through a mostly scripted interrogation scene where you'll meet one of the game's best non-player characters, Valeria .
Alejandro warns you before the interrogation to "tell them everything." This might actually be a bit of a challenge if you weren't paying close enough attention to the story to know which military group is fighting with which other group of men with armor and guns.
You can't get away with lying to Valeria too much. She'll call your bluff quickly and will put a bullet in you if you push your luck, resulting in a game over.
Answer her questions with the following choices:
When she asks who attacked her people, answer: Mexican Special Forces .
When she asks who's working with special forces, answer: An American PMC. Shadow Company .
When she asks for a name for Shadow Company, answer: Phillip Graves
Any answer as to what Graves wants will suffice. They're all more or less true.
"El Sin Nombre" is one of the better moments of Modern Warfare II . There's a lot more freedom as to how you wish to play it out, which is a breath of fresh air compared to the game's opening missions. The need to procure your own weapons and plan out your movements is a fun stealth challenge, and you'll be rewarded with the achievement if you can do it without any alarms or casualties.
First-person stealth sequences can be a challenge (imagine if the campaign was in third person !), but stick to the advice here and you'll pull off some wetwork that'll make even Solid Snake a little jealous.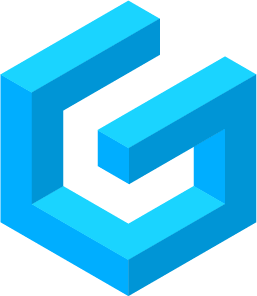 How to get the Ghost-in-Training achievement in El Sin Nombre in Call of Duty: Modern Warfare 2
Posted: October 24, 2022 | Last updated: October 4, 2023
El Sin Nombre is the 11th mission in the Call of Duty: Modern Warfare 2 campaign, and one in which you need to survive an interrogation, then employ stealth to reach and identify Cartel boss El Sin Nombre in the penthouse of Diego's mansion. Stealth doesn;t necessarily mean not killing anyone, of course. But if you want to get the Ghost-in-Training achievement/trophy, then you have to not only reach the penthouse without raising the alarm, but also do it without killing anyone. Not even quietly.
Related: What is the code for the safe in Diego's room in El Sin Nombre in Call of Duty: Modern Warfare 2?
How to reach the penthouse in El Sin Nombre without killing anyone or triggering the alarm
After the interrogation , you have two different ways to get to the penthouse: either by climbing to the roof, or by getting Diego's keycard and using the elevator. It's possible to go either way without killing anyone, but it's much harder to get the keycard without killing Diego, so we recommend going to the roof.
To get there, go inside the house, and turn left at the blue couches so that you go back outside to an area with stairs. Go behind the stairs and climb up the ledges to the second floor. Follow the ledges all the way around the back of the house, staying low and moving cautiously so that the second floor guards don't see you. Go all the way around the outside of the ofrenda, then climb the conveniently ladder-shaped trellis to the roof.
There are guards on the roof, but there are also plenty of bottles to distract them with. Throw the bottle to the east side, and sneak north on the west side. Go past the locked door and climb the ladder. Go into the top of the elevator shaft and take the ladder down, even though Ghost tells you to take it up (he also calls the elevator a "lift", the crazy Brit!).
On the top of the elevator, press the down button then, when Alejandro tells you to stop, press the stop button. Hit the emergency lock above the exit doors, then follow Alejandro to the penthouse. Once you're in and you've got a gun, the achievement/trophy should pop, and you can start killing people.
More for You
NASA releases new image of Earth taken from space during annular solar eclipse: See the stunning shot
Scientists Reveal New Findings About Older Adults Who Take Vitamin D
For Better Or For Worse by Lynn Johnston
US Navy destroyer shoots down missiles potentially headed toward Israel: Pentagon
Maddow Blog | It now seems clear why Allen Weisselberg's testimony ended
Federal judge again rules that California's ban on assault weapons is unconstitutional
'Alien' signal detected from deep space
Reset the Network Settings on Your iPhone to Fix All Kinds of Problems
Baby Blues by Rick Kirkman and Jerry Scott
CVS Pulls Certain Cold Medicines From Shelves and Will Stop Selling Them
At the drop of a surgical cap, US doctors organize and fly to Israel to treat wounded
The Supreme Court considers whether a very stupid gun law is also unconstitutional
Biden admin OKs major Pacific Northwest gas pipeline in blow to environmentalists, Dems
Israeli Official Issues Warning to Putin on Russian State TV
Blondie by Dean Young and John Marshall
Drabble by Kevin Fagan
Democratic senators introduce bill establishing Supreme Court term limits
3 commitments Mike Pence made in NH – and why they matter for voters coast to coast
Chinese, Russian vessels in vicinity of Baltic Sea links damage -vessel tracking data
Special counsel issues sharp response to Trump effort to dismiss election charges
Modern Warfare 2: Ghost-in-Training Achievement Guide
In the shadows.
There's a new Call of Duty game out there and it's called Modern Warfare 2, now I know what you're thinking. We already had a Modern Warfare 2 back in 2009, well this isn't the same, it's not even a remake. The newest Modern Warfare 2 is actually a sequel to the reboot made in 2019, they're just reusing the title to confuse us. The game features top of the line graphics, the same arcade-style gameplay of the Call of Duty games, as well as new mechanics and stuff here and there. The game also has achievements and, in this guide, we'll show you how to do the Ghost-In-Training achievement.
Ghost-in-Training Achievement Guide | Modern Warfare 2
There's a lot of exciting and challenging achievements in Modern Warfare 2, some of them can be a pain to do, while others take no effort at all.
This one is a bit of a challenge. In the 11 th mission of the campaign called "El Sin Nombre" you'll be tasked with heading to the penthouse of a building filled with patrolling guards. This is where you can get this achievement and this is how you do it.
To get the achievement you'll need to get to the Penthouse area without alerting the guards, raising the alarm or killing anyone. That means you'll need to use stealth, learn their patterns and use things like glass bottles to distract people.
The achievement isn't that difficult if you get their patterns down and use bottles to let guards go somewhere else.
Congratulations you now know how to do this achievement in Modern Warfare 2, now go out there and try doing the achievement yourself!
Many thanks to PowerPyx for showing everyone how this is done, if you need more information on the subject then go check their video out here: Call of Duty Modern Warfare 2 (2022) – Ghost-in-Training Trophy / Achievement Guide – YouTube
ALSO READ: Modern Warfare 2: Don't Touch The Deck Achievement Guide
Modern Warfare 2
Leave a Reply Cancel reply
Your email address will not be published. Required fields are marked *
I agree to ItemLevel's storage and processing of my personal data. *
Post Comment
Modern Warfare 2: Don't Touch The Deck Achievement Guide
Modern Warfare 2: Gunless Achievement Trophy Guide
© 2021-2023 Item Level
Call Of Duty 2022: Modern Warfare 2 Ghost-In-Training Trophy Guide
In this guide we will show you how to get the "Ghost-In-Training" 🏆 trophy / achievement in Call Of Duty 2022: Modern Warfare 2.
🎮 Find more Call Of Duty 2022: Modern Warfare 2 guides here.
To get the "Ghost-In-Training" 🏆 trophy / achievement you will have to get to the Penthouse in "El Sin Nombre" without getting seen or killing anyone.
📝 Starting from where Alejandro gives you the knife and mask .
From Alejando, head outside, go left and circle around the building until you get to a wall with a balcony above you. Climb up to the balcony to access the 2nd floor.
Now pick up the bottle at the top of the stairs and enter the next room to your left. Here pick up the bottle from the column in the middle of the room. Now head out and head to the hall to your right where you will see a door on your right. Use this door to get to the outside. Then go right and climb to the roof.
Here go a little right and throw a bottle to the opposite corner of the roof to distract the enemies. Once you have moved around so that you are behind the enemies, throw another bottle in the same area and jump over the wall to get behind the bar where you can pick up another bottle. Use this bottle to distract the guard one more time allowing you to go right and climb to the upper roof where you will meet Alejandro. After the elevator you will get the 🏆 trophy / achievement.
If you found this guide helpful and would like to support our work, you can do so by pressing the Ko-fi button below
Call Of Duty 2022: Modern Warfare 2 All Safe Locations & Codes
Call of duty 2022: modern warfare 2 all safe codes.
Call of Duty: Modern Warfare II Achievements
Practice Makes Perfect achievement
Call of Duty: Modern Warfare II
Sign in or sign up to start making your own lists.
Create a list
68 want to boost
Practice Makes Perfect achievement in Call of Duty: Modern Warfare II
Shoot all the targets in the training area in 'Ghost Team'.
How to unlock the Practice Makes Perfect achievement
Don't kill the tank or the mission will end
Damaging the tank will spawn more enemies
Easiest done on recruit, but not much harder on veteran
Guide not helping? View 4 more guides for this achievement .
Have you got any tips or tricks to unlock this achievement? Add a guide to share them with the community.
Privacy and Affiliate Policy
Call of Duty: Modern Warfare 2 "Ghost-in-Training" Guide
Trophies in Call of Duty: Modern Warfare (2022) can be frustrating at times. One such trophy can be acquired during El Sin Nombre where you're needed to reach the Penthouse without being spotted. In this Call of Duty: Modern Warfare 2 guide, we have shared some tips to help you get the "Ghost-in-Training" trophy during El Sin Nombre.
After heading out of the elevator, you'll be handed over the mask. From this point onward, you must not get spotted, shoot, or use any explosives. You must stay in stealth until you've successfully made it to the another elevator.
After getting the mask, you need to head toward the backyard on the left side. A little ahead, jump into the open window, directly onto the staircase. Grab the "Bottle" from the top of the staircase and exit out of the very first door on the right. Once done, jump onto the balcony and take the ladder up the rooftop.
On the rooftop, you'll come across 2 guards — distract them using anything you see appropriate and climb the ladder behind the stationary guard. This is where you'll meet with your contact and get inside the elevator.
Once you're at the 3rd floor, the trophy will appear. It is fairly simple. Even if you want to choose a separate route, you should be able to get it done as long as you learn about the patrols, etc.
This is all we have got in how to get "Ghost-in-Training" trophy in Call of Duty: Modern Warfare 2. For more tips and strategies, you can see our detailed Call of Duty: Modern Warfare (2022) wiki page .
LEAVE A REPLY Cancel reply
Save my name, email, and website in this browser for the next time I comment.
MW2: How To Reach The Penthouse Without Killing Or Alerting Anyone – Ghost In Training Achievement Guide
Here's your guide to reach the Penthouse without killing or Alerting Anyone as part of the Ghost In Training achievement.
There are 24 achievements while playing Modern Warfare 2 and the Ghost in training is one of them. While trying the Ghost in Training, you will have to reach the Penthouse without killing or Alerting anyone in MW2. Since this mission is quite difficult, it is easy to get lost and end up killing someone. In order to get the achievement, you will have to be very stealth. While it may take a couple of attempts, here's how you can get the trophy.
How to Reach the Penthouse Without Killing or Alerting Anyone in MW2
Since the mission requires stealth, straying away from the path is enough to lose out on the challenge. The achievement starts after your interrogation with Valeria and you will be taken to ground floor. Once you are here, you will meet Alejandro and he will hand you a knife.
Here's how to reach the Penthouse without Killing or Alerting anyone in MW2:
Once you are done with Alejandro, head over to the bar in front of you and then pick up the glass bottles. These will be handy while distracting the guards.
Next, scout out the building to find an entrance to the stairs blocked by a guard. Once you get close to the staircase, the guard will move away. Use this time to sneak up before the other guard arrives.
Now you will be able to spot the guard in the balcony. Throw a glass bottle slightly close to him in order to distract him. As he leaves, go into the balcony and jump onto the ledge. There will be a ladder near you that you can use while climbing up to the next floor.
Now that you are on the roof, you will spot three guards. While two guards are easy to distract, third one wearing the tank top won't move. Since you have to reach the penthouse without killing or alerting anyone in MW2, you will have to be patient.
Throw one of the glass bottles to his right and make him look that way. While you are at it, be ready to hide behind the counter once you distract him.
Next, make your way towards the ladder behind the Penthouse and then meet Alejandro on the roof. Once you do that, head to the Elevator Shaft. When you get inside the elevator, use the controls and first bring it down and then hit the brakes when the entrance to the third floor is clear.
Lastly, open the emergency lock and then enter the third floor to continue with the rest of the mission. You will earn the Ghost-In-Training achievement here.
That's all there is on how to reach the Penthouse without Killing or Alerting Anyone in MW2. While you are here, make sure you check out our MW2 guides at Gamer Tweak.
The 'Into-resting' kind of guy, Shreyansh loves scoring goals in FIFA and dying in the boss fights of Sekiro. Also, hacking and slashing zombies is his second favorite pass time after Call of Duty. The galaxies far far away is where Shreyansh spends his weekends if he is not racing on different circuits.
Best Rocket League Settings For Controller &…
Warhammer 40K: What Is Rending In Darktide?…
How To Get Double Jump In Blasphemous 2
Fix EA FC 24: Connecting To Ultimate Team Is Not…
How To Get Watermelon Game On Switch
How To Fix Party Animals Client Version Outdated…
How To Wake Up Faster In Party Animals – PC…
Party Animals: How To Get Ori Skin
NBA 2K24: How To Change Your Body Type
Fix "Your Graphics Card Encountered a…
GT Originals
AC Valhalla
Genshin Impact
Honkai Star Rail
Street Fighter 6
Project Slayers

Call of Duty (COD) The Haunting: How to defeat Ghost Train in Operation Nightmare
For the Halloween event of The Haunted, things are even scarier. On top of fighting other enemies, you'll be going up against mini-bosses that are scattered throughout the map. Like the UFO boss in Operation Nightmare, you'll need to fight them in certain ways to overcome them. They're worth doing because of the rewards. But you should take care to know that these aren't for the faintest of hearts. However, unlike most bosses that are in Al Mazrah, one that stands out is the Ghost Train. For one, there's not much of a fight other than other players, and second, it's a little more straightforward than most. Operation Nightmare for Call of Duty (COD) The Haunting has changed the train into a ghost one, and this guide will show you how to "defeat" it.
How to defeat the Ghost Train in Operation Nightmare for The Haunting in Call of Duty (COD)
So the first thing to take note of is that the train at the start of the match is usually located in the same spot. If you need help locating it, look at the map below. Second, be careful when you jump because other players will also be going down to it as well. Finally, try to get on the last few cars. From my experience, most players either jump in the middle or the front of the train, so by coming from the back, you can sneak around better.
How to defeat the Ghost Train
The objective of the Ghost Train is that you need to get its heart from the vault which is located at the front of the train . On your way up, prepare for a fight with other enemies and sentry turrets. Plus, there may be several Haunted Boxes on the way, so nab them.
As you get closer and closer to the front, you'll hear a heartbeat that gets louder till you reach the front car. To take out the heart, s imply interact with the vault in the back of the car . This will not only complete the Ghost Train Boss but will also give you tons of much-needed help in the form of resources.
More Warzone articles .
Warzone is free to play via Steam .
Latest News
How to find and use Bloodseeker Grenades in COD Warzone and MW2
A demo has been released for Chronique des Silencieux – Get excited!
Vampire Survivors is releasing a free update sooner than you would think
A Baldur's Gate 3 player finds a huge piece of lore as a Githyanki Tav
Diablo 4 Season 2 is delayed due to technical issues
A Roblox player played Roblox on their smartwatch
PSA: Destiny 2 Festival of the Lost Eerie Engrams make Exotic hunting the perfect time to try a new class
You'll only get to change your Riot ID every 365 days unless you pay $10 USD
All rewards and cosmetics for Haunted by Daylight event in Dead By Daylight
Wriothesley brings the rizz in a brand new Genshin Impact character demo
Release Dates
Destructoid
Nintendo Enthusiast
Sims Resource
Operation Sports
The Escapist
How to rob the Ghost Train in Warzone 2's The Haunting event
Fight your way through Fire and Brimstone to loot the Heart of the Train.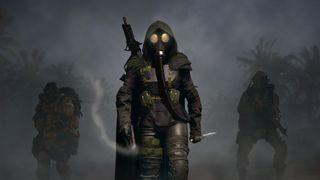 The Ghost Train is one of the new spooktacular bosses that was added to Warzone 2 as part of The Haunting event. This year, you'll be hunting hellish monstrosities, from familiar faces like Diablo's Butcher, to, yes, a literal train. Your objective isn't to destroy this one, though. Instead, you'll be infiltrating Fire and Brimstone —solid train name—and stealing its heart, plus any extra cash and guns you can carry.
It's worth noting that the easiest way to steal the Heart of the Train is to attempt it in DMZ, where there are fewer opponents, and so less chance of getting gunned in the back while you calmly try to disarm a tripwire. All that said, here's how to find and beat the Warzone Ghost Train boss and steal its heart.
How to find the Ghost Train
Luckily, it's easy to locate Fire and Brimstone—it is a train, after all. When you load in, simply scan the train tracks on the map and look for a skull icon at the head of a set of carriages. As is usual for trains in DMZ, the closer you are to it, the better, since this will give you a headstart in taking its heart before all the other players arrive trying to do the same.
Besides being a train, it's easy to recognise Fire and Brimstone because of the giant burning skull on its front engine—as with any boss, you'll also get the message "Fire and Brimstone approaches" when you're nearby. Unlike regular trains, you'll have to hop on around halfway down its length and make your way through, which is where the real fun begins.
How to steal the Ghost Train heart
Once you jump onto the flatbed towards the centre of the train, your challenge will be making your way through the carriages towards the front. There are multiple threats to watch out for:
Decoy soldiers
Anti-Personnel mines
Tripwire grenades
Claymores in between the carriages
Sentry guns
Oh and other players coming up behind you if you're not fast enough
The Decoys and Anti-Personnel mines are easy enough to spot and shoot, as are the tripwires to disarm. The ones most likely to catch you out are the Claymores hidden off to the sides of each connecting section between carriages. As you move through the train, you'll want to check the chests for cash and Heat-Resistant Keys , which you can use to unlock the flaming chests once you get to the front of the train.
Dealing with all of these traps is a bit of a nightmare, especially if you've got other players pressuring you— have your squadmates watch your back while you clear the traps . If you're in a real bad spot, it is possible to sprint and slide through the Sentry Guns and jump the Claymores if you're agile enough, though I wouldn't recommend it unless it's do-or-die. You could also bring a Riot Shield to tank the Sentry Guns while a squadmate deals with them. If you want to be particularly devilish, you could even lay mines and Claymores behind you as you go to slow down pursuers.
When you get to the front, you'll find a statue of Lilith from Diablo 4 holding the Heart of the Train , so quickly grab it to get the rewards for your squad and loot the containers around the room. Once done, use the portal to escape above the train where you can parachute away to safety.
PC Gamer Newsletter
Sign up to get the best content of the week, and great gaming deals, as picked by the editors.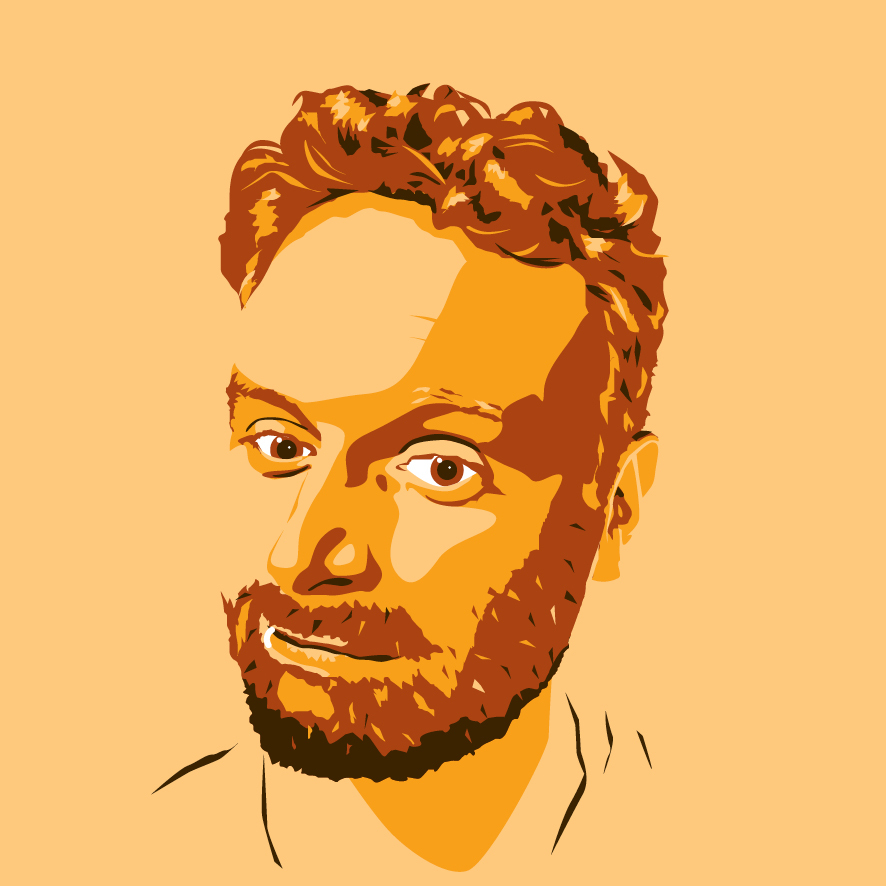 Sean's first PC games were Full Throttle and Total Annihilation and his taste has stayed much the same since. When not scouring games for secrets or bashing his head against puzzles, you'll find him revisiting old Total War campaigns, agonizing over his Destiny 2 fit, or still trying to finish the Horus Heresy. Sean has also written for EDGE, Eurogamer, PCGamesN, Wireframe, EGMNOW, and Inverse.
How Diablo 4 Pacts work in the Season of Blood
Meet the leaders of Egypt, Canaan, and Hattusa in Total War: Pharaoh
'Ruin his life'—Old School Runescape player gets such unhinged advice from community that showing their cousin the responses is all it takes to get a 96 million gold wand back
Most Popular
By Sarah James October 17, 2023
By Harvey Randall October 17, 2023
By Sean Martin October 16, 2023
By Shaun Prescott October 16, 2023
By Lauren Morton October 16, 2023
By Ted Litchfield, Fraser Brown October 14, 2023
By Ted Litchfield October 13, 2023
By Nick Evanson October 13, 2023
By Robin Valentine October 13, 2023
By Jeremy Laird October 13, 2023
Call of Duty
Legend of Zelda
About Us & Contact
Privacy Policy
Review Policy
How To Defeat The Ghost Train in Warzone & DMZ Operation Nightmare
All Aboard!
Operation Nightmare has dropped with all the Halloween Themed goodness that we hoped it would. A night time variant of both Al Mazrah and Vondead (Vondel) plenty of rewards and spooky surprises await around every corner. But the major addition are the creatures hiding across the maps. It is your job to hunt down these monsters and claim their loot to advance in this year's Haunting Event.
How to Find The Ghost Train In Warzone & DMZ Operation Nightmare
The Ghost Train is a more simple objective to find. Like the other creatures in the event, it has its own Tac-Map ping but more predictably, it is a train… so it must live on train tracks. As you've already guessed, the Ghost Train will always start at Al Mazrah's train station and loop around the map counterclockwise. This makes the monstrosity a very easy target to find.
A tip for those wanting to claim victory over the train, be sure to load into the Area of Operation in DMZ to avoid the hordes of players and monsters alike. DMZ offers players a way to squad-up, so you may find yourself with five other squad mates that will help you against the undead.
How to Defeat The Ghost Train In Warzone & DMZ Operation Nightmare
The Ghost Train has an immense amount of defenses to stop anyone from plundering its loot. At the rear, A.I controlled turrets will gun down any approaching vehicle so be wary of that danger. Once you find yourself inside the Train's bowels, be careful, there are more sentry turrets, claymores, and proximity mines so watch where you step!
As always, watch your back, enemy operators are very likely to sneak up on you and your squad. Loot mines and claymores from the supply crates to give yourself the advantage. If jump scares aren't your thing check out our How to Turn Off Jump Scares in CoD The Haunting to save your heart the aches and pains.
Once you have made it through the bowls of the Train, all you need to do is breach the final room where a massive amount of loot is stored and crack the Train's safe. Once you have done that you can loot the Heart of the Train to claim victory over this ghostly train.
There we have it, How to Defeat The Ghost Train In Warzone and DMZ Operation Nightmare . Be sure to stick with us at Twinfinite for all the latest Call of Duty news as we move closer to the release of Modern Warfare 3.
Where Is Zombie Royale in Warzone The Haunting?
How To Defeat The Butcher in Warzone & DMZ Operation Nightmare
How to Defeat UFO in Warzone & DMZ Operation Nightmare
How to Defeat The Swamp Creature in Warzone & DMZ Operation Nightmare
CoD MW2 & Warzone Season 6 The Haunting Patch Notes, Explained
About the author
Tyler Towers
Tyler is a skilled Freelance Writer for Twinfinite, specializing in the most popular FPS games like Call of Duty, Apex Legends, and Valorant. He is also keenly interested in MOBAs and JRPGs, no matter how obscure they may be. With his Game Design degree from Sheffield Hallam University, Tyler has the expertise and knowledge to provide in-depth gaming industry coverage. When he is not knee-deep in ELO hell, he devotes his time to taking care of his beloved ragdoll cat, Ace.
More Stories by Tyler Towers