Awards Season
Big Stories
Pop Culture
Video Games
Celebrities
The True Story of the Lynyrd Skynyrd Plane Crash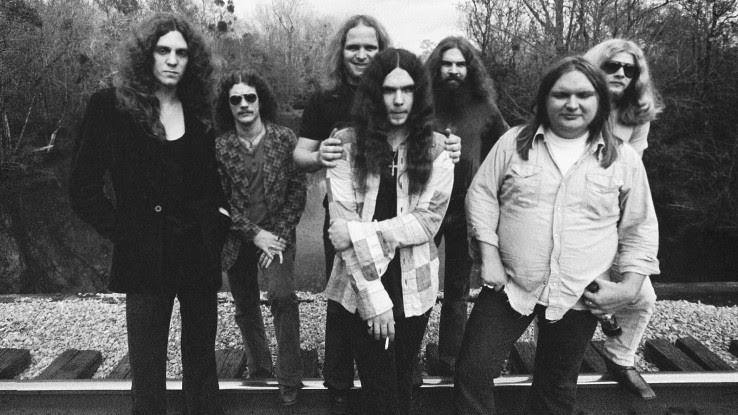 More than four decades after the fateful crash that ended Lynyrd Skynyrd's quickly rising music career, people still listen to their legendary hits. Their unique mix of rock and country rhythms and sounds made them a driving force in the rise of Southern rock as a band that stood out against the others.
Their talent and the promise of amazing things to come made their untimely demise all the more devastating for fans — especially when the circumstances of the crash left a mountain of unanswered questions. Find out why so many fans were left dazed and confused after this tragedy. Was the crash really a simple malfunction, or was it something that could have been avoided?
Who Were They?
Lynyrd Skynyrd rose to fame in the early 1970s with songs like "Free Bird" and "Sweet Home Alabama." The band was made up of several members, including guitarists Gary Rossington, Allen Collins and Leon Wilkeson, drummer Artimus Pyle, keyboardist Billy Powell, and lead singer Ronnie Van Zant.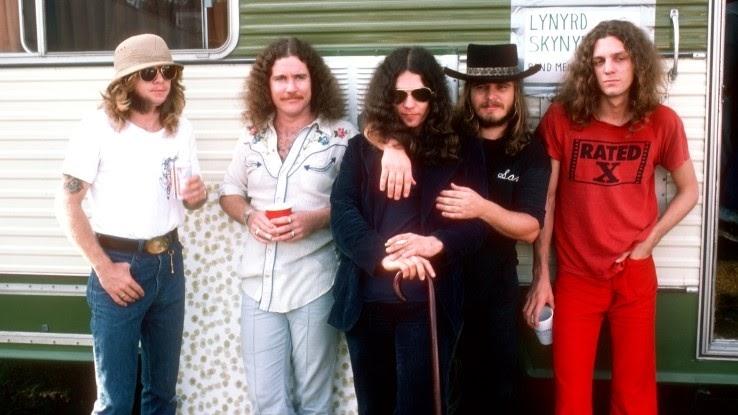 The group wasn't without their issues — violence among members wasn't uncommon — but their music nonetheless spoke to the American public. You're probably also familiar with other hits like "Simple Man," "Tuesday's Gone" and "Gimme Three Steps," all released before 1977.
Their Fateful Meeting
The way the band formed is unusual, with original member Ronnie Van Zant hitting then-drummer Bob Burns with a ball on a ball field in 1964. Burns and Gary Rossington were already friends, and the three got together and jammed on their instruments.
Not long after that, the band was born. They eventually settled on the name Lynyrd Skynyrd after a high school gym teacher — but the name wasn't an honorary tribute. The teacher's name was really Leonard Skinner, and he had punished the band members for not cutting their hair.
The Convair 240
In October 1977, the band was enjoying increasing fame and the recent release of their fifth album, "Street Survivors", while on tour in the U.S. The plane they chose for this tour was a 1948 Convair 240. This plane was old and had already accumulated more than 29,000 hours of flight time.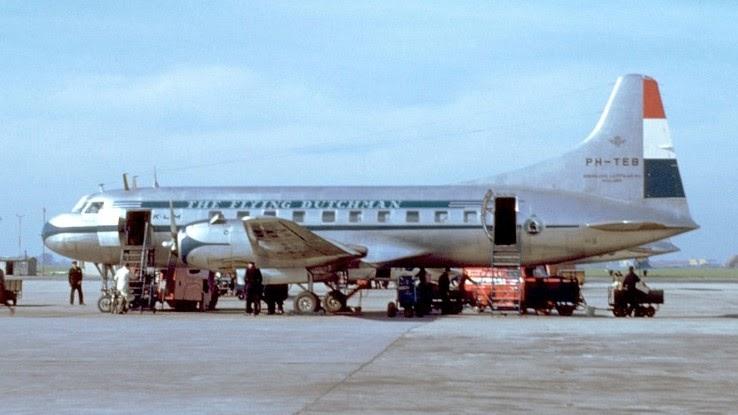 One other band had already rejected the plane before Lynyrd Skynyrd. It was later revealed that Aerosmith turned it down after seeing the pilots drinking Jack Daniels during an inspection. Despite these signs, the plane was chosen for their tour.
Fateful Words
The decision to fly on the 1948 Convair 240 did not go without objections from some of the bandmates. One member, Cassie Gaines, specifically objected to using the plane, but she was unfortunately talked into it by Ronnie Van Zant.
The exact words Van Zant used before boarding were, "If it's your time to go, it's your time to go." Those words would prove sadly prophetic — all the band members, plus 18 of their back-up crew boarded the plane, unaware of the violent end that awaited them.
A Malfunction
The Convair 240 took off at 4:02 p.m. on October 20, 1977, headed for Baton Rouge, Louisiana. The flight was expected to take about three hours. With 400 gallons of fuel, the pilot indicated they had enough to last them five hours in the air if needed.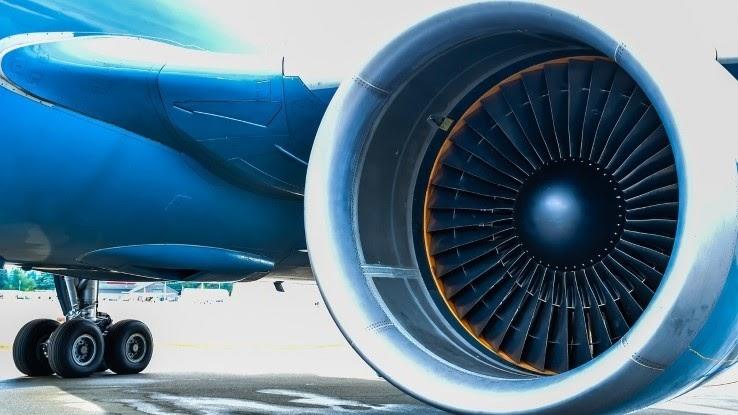 It was only two-and-a-half hours later, however, that the pilot radioed the control center and said, "We're low on fuel, and we're just about out of it." They quickly organized to land at the nearest Mississippi airport, but the pilots soon reported that they were already out of fuel.
Hopes and Prayers
While the pilots struggled to comprehend why they had already run out of fuel, they decided to inform passengers of what was happening. Survivor Billy Powell later reported that everyone was simply relaxing and hanging out when the worrisome news came.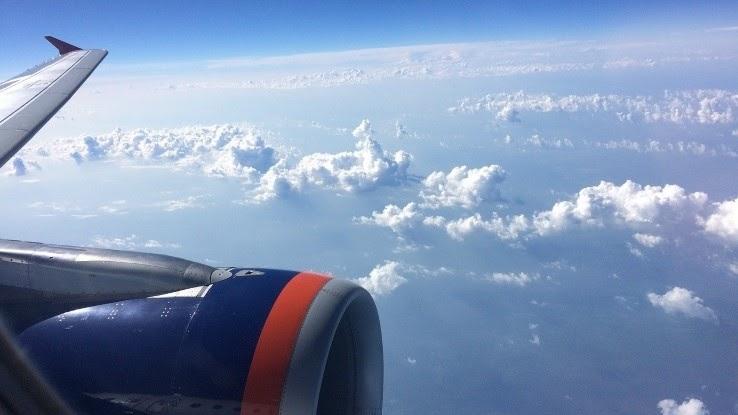 You might think panic would prevail in this type of situation, but the musicians reacted in the opposite manner. They didn't yell or scream or sob. Instead, Powell said, "Everybody was sitting there praying." They endured the fear and uncertainty for 10 intense minutes before disaster finally struck.
Preparing for Impact
The group was coached on how to prepare for impact. The first indication they were about to hit land was the sound of the pine trees hitting the bottom and sides of the plane. Powell described it as "being rolled down a hill in a garbage can and being hit by a thousand baseball bats at the same time."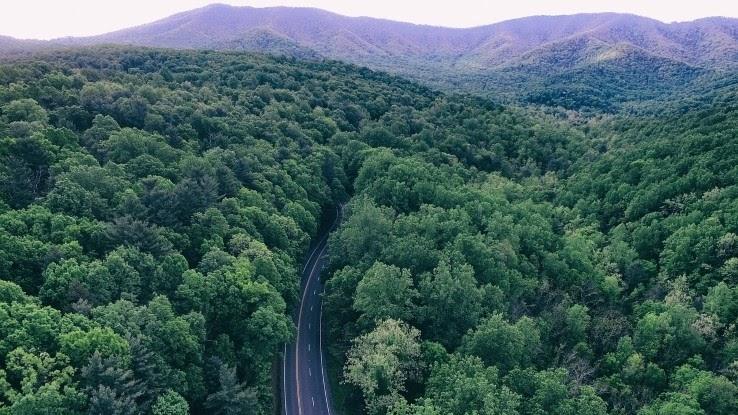 Some of the trees were 80 feet tall, and the plane had a long way to go before coming to a halt. It traveled a total of 495 feet after hitting the first tree.
Disaster in the Woods
As the accident report indicated afterward, the wings of the plane were torn off as it skidded through the trees and along the ground. The cockpit collided with a tree, killing the pilots, and the rest of the plane broke apart and continued to hurtle through the trees.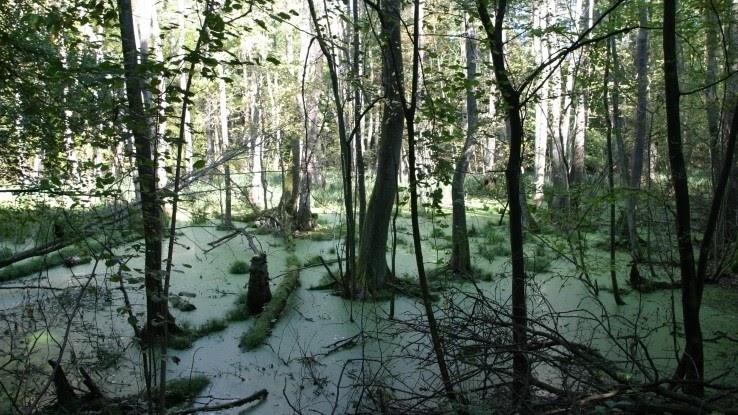 The seats were torn apart, objects flew around and slammed into people, and the top of the plane came off, sending people and objects flying out. Powell remembers hitting a table mid-crash until the plane finally slowed to a stop in the middle of the swampy Mississippi woods.
Grave Injuries
The horror was far from over. The scenes Powell described in the aftermath are gruesome. In shock and bleeding heavily from his severely damaged nose, he soon heard shouts for help from the others. Leon Wilkeson was trapped inside the cabin, and Powell heard him yell, "Get me out of here!"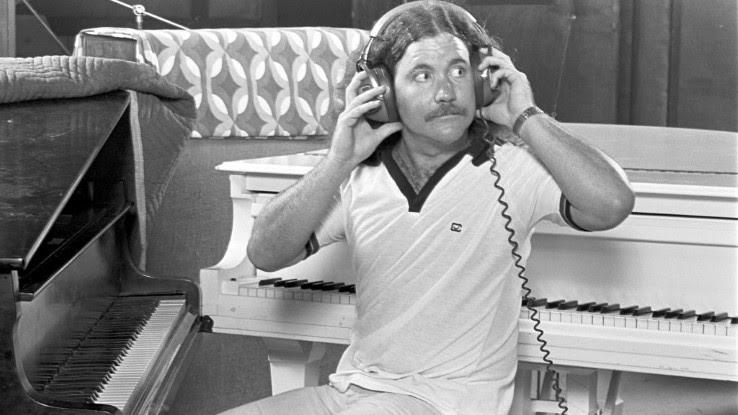 Powell also saw Artimus Pyle attempting to crawl from the wreckage with his ribs protruding from his chest. A crew member, Ken Peden, also escaped the wreck. Pyle remembers realizing that his shoe was off, and his sock was dangling from his toes.
Searching for Help
Together, the three desperately made their way through the surrounding swamp to find help. They wanted the rest of the band and crew to be rescued as soon as possible. Eventually, they made it to a nearby farm, where Johnny Mote had heard the distant crash and thought a car had skidded on gravel.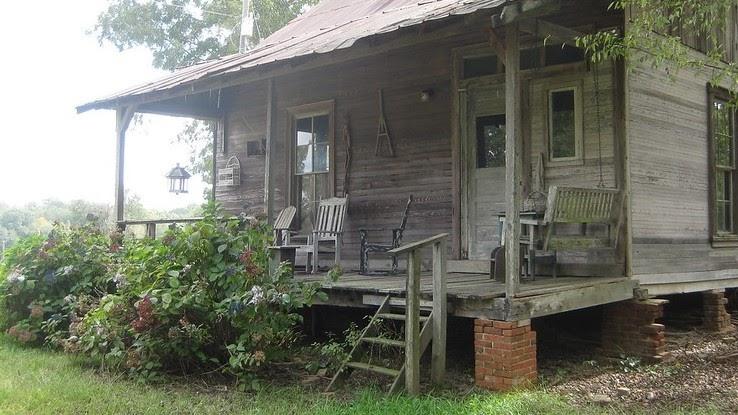 Mote thought they were possibly escaped convicts and actually fired his rifle into the air before realizing they needed help. Mote remembers the men being inconsolable and hugging him around the neck, telling him they needed to "get them out."
The Lives Lost
Unfortunately, not everyone on the plane survived. Six of the people on the flight died instantly upon impact, including both pilots, Cassie Gaines, Steve Gaines, Ronnie Van Zant and assistant road manager Dean Kilpatrick. Everyone else on the plane suffered serious injuries.
There were many broken and shattered bones, cut and ripped flesh, and massive bruising. Many of the injuries required extended hospitalization and grueling rehabilitation. No one escaped from the tragic plane crash without suffering, but those who survived felt lucky to get out at all.
Breaking the News to the Public
This event wasn't immediately reported. It wasn't until the evening and the following morning that official news was released about the Lynyrd Skynyrd fatal plane crash. At 8:20 p.m. on CBS news, Walter Cronkite famously reported the violent incident.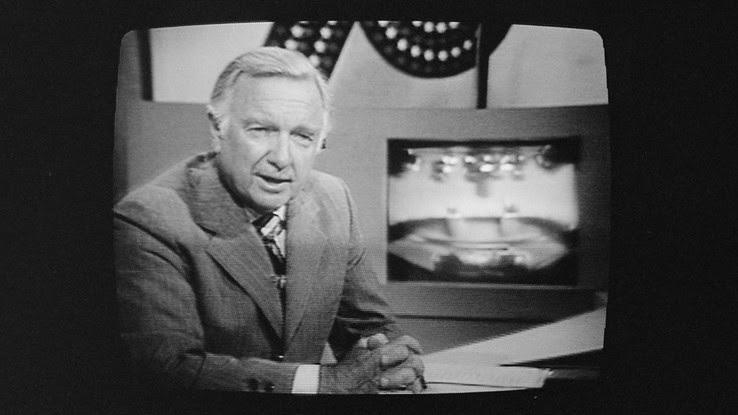 Needless to say, the nation was shocked and saddened. They still didn't know the details of who survived, who didn't, or what injuries were suffered, so they waited anxiously for more news to emerge. When the names of the dead were released, many people openly mourned.
Witness Reports
After such a significant event, reporters are inevitably going to look for every detail they can related to the story and the band. In 1977, some reporters even went looking for the crash site in the woods near Gillsburg, Mississippi, and they were successful in finding it.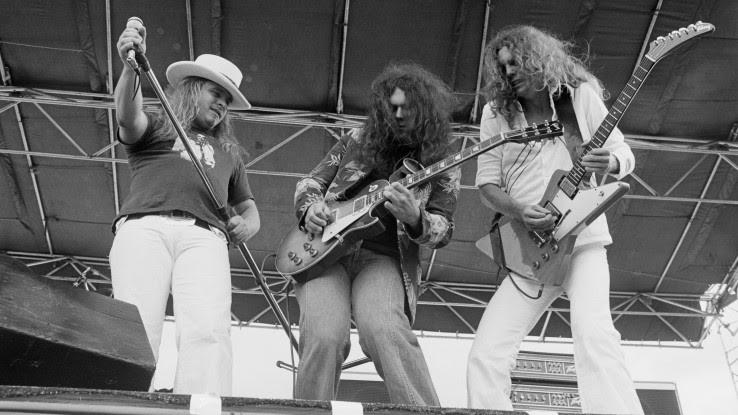 They may have regretted their decision, however. One reporter admitted that seeing it in person was nothing like seeing it on TV. "You can't even realize," he said, "exactly what a crash of this magnitude looks like." The aftermath of this tragedy wasn't easy to behold for anyone.
An Investigation Is Launched
Viewers weren't satisfied with initial explanations for the crash. They wondered how the plane could have run out of fuel so quickly without the pilots realizing what was happening. People wanted answers, and the U.S. National Transportation Safety Board opened an investigation to find them.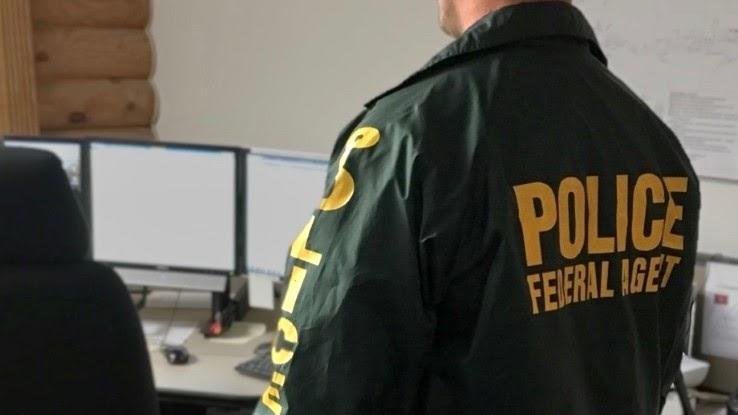 They discovered that the fuel had definitely run out, and the pilots had failed to correctly monitor their fuel use throughout the flight. The investigation revealed that they flew with their fuel in the "auto-rich" setting, which may have caused the plane to burn fuel faster. The "auto-lean" setting is the standard for cruising in most cases.
Final Verdict
The final conclusion reached by the team of investigators was that the right engine of the plane had consumed more gas than usual due to "an engine malfunction of undetermined nature." Essentially, they weren't exactly sure why the fuel got so low.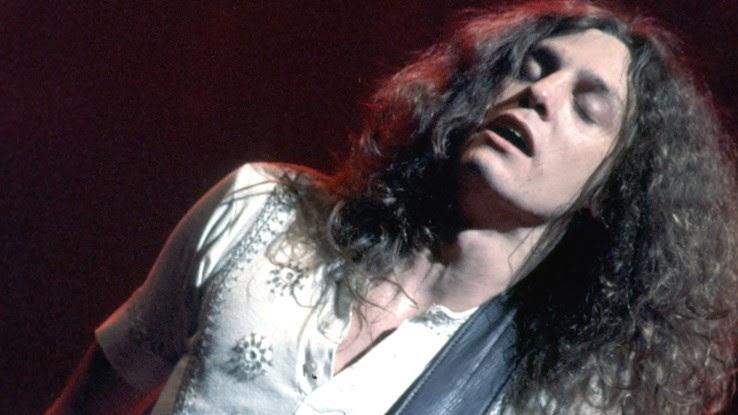 This explanation did little to console family, friends and fans of the deceased band members. People were still left wondering what went down on the plane that led to such a catastrophe. Allen Collins (pictured) claimed he saw a burst of flame from the engine days earlier. Unfortunately, they never discovered what went wrong.
Tragic Irony
One of the worst parts about the entire story is what Artimus Pyle revealed about their conversation on the flight. He said one of the things they discussed was switching their plane to a Learjet for upcoming flights. In other words, they knew the plane wasn't in great condition and didn't plan on using it anymore.
They also planned to get rid of their old tour bus and upgrade it for a new one. These changes would have been implemented in the coming weeks, but they sadly never got the chance. Their decision to switch planes came one trip too late.
An Unpleasant Album Cover
After the band suffered a tragic plane crash, the cover of their most recent album, Street Survivors , took on an ominous feel. On the album cover, the band members stand in a row in front of tall flames — some even have their eyes closed with strange facial expressions.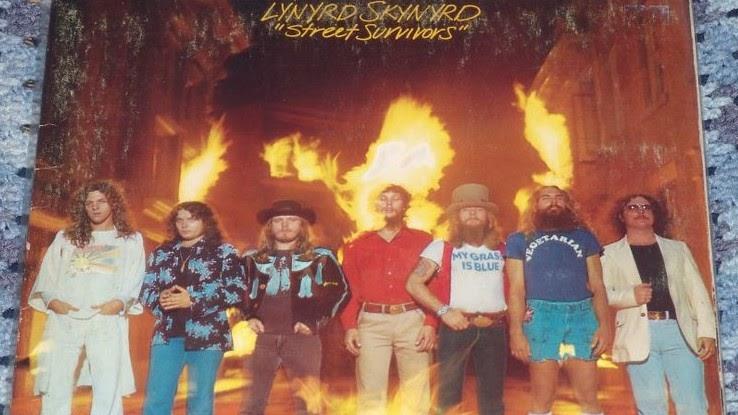 While the plane crash (shockingly) didn't involve any fires, the image still brought the violent crash to mind, and fans were understandably distressed by this. Thankfully, MCA Records understood their concerns and changed the cover image to a less dramatic shot. The original image was moved to the back.
Post-Crash Popularity
When celebrities abruptly pass away, their name and product normally undergo a bump in popularity. After all, many people are talking about them, sharing their music, buying their albums and mourning their passing. Lynyrd Skynyrd was no exception to this pattern of behavior.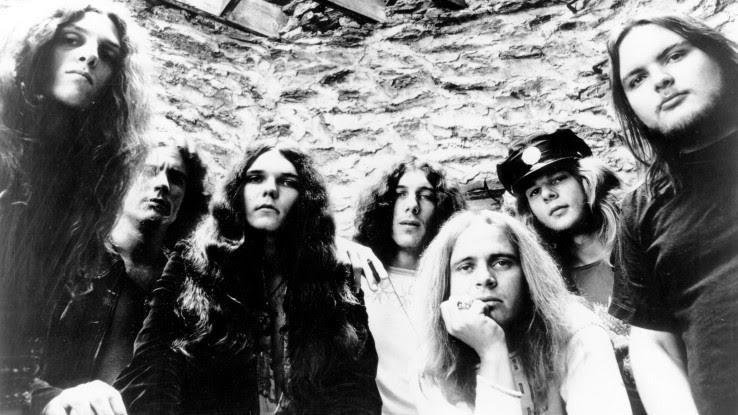 Street Survivors sold out in record time following the incident, and the album shot to number five on the Billboard Hot 200 list. It became the band's second platinum album, but unfortunately, several of those responsible weren't alive to enjoy the accomplishment and wouldn't be around to create more music.
Slow Recovery
The five band members who survived the crash were in no condition to think about music for a very long time. They had all suffered extreme injuries that took time to heal, not to mention the time they needed to recover from the mental trauma of what they had experienced.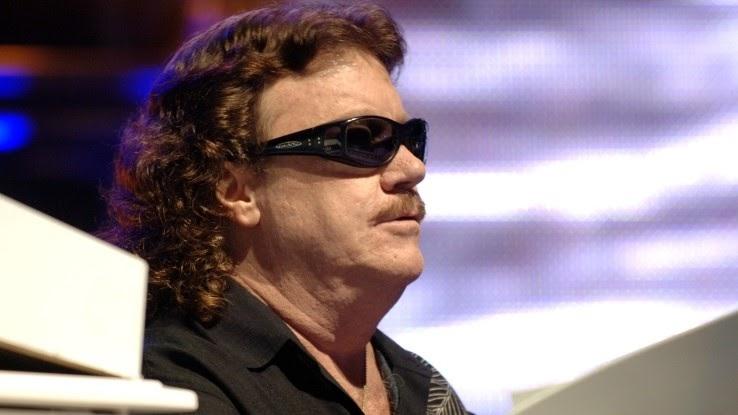 Shortly after the event, one reporter asked Billy Powell if he thought there was any way Lynyrd Skynyrd could continue after what had happened. Powell simply replied, "I don't think so." He was correct — for a while. The band didn't come back together to perform or write songs for the next 10 years.
Eventually, Billy Powell, Allen Collins, Leon Wilkeson, Gary Rossington, Artimus Pyle, ex-member Ed King and Ronnie Van Zant's little brother, Johnny (pictured), all got together for a Lynyrd Skynyrd reunion. It was 10 years after the plane crash, and they created the Southern by the Grace of God live album.
As you can imagine, fans were overjoyed. They were finally able to see their beloved rock stars back on stage playing the music they had so dearly missed. Their tour paid homage to the band members who had passed and reignited love for their band among existing and new fans.
Continued Tragedies
Unfortunately, the fateful crash of the Convair 240 wasn't the only tragedy to befall the Lynyrd Skynyrd crew. After surviving the first event Allen Collins was involved in nasty car accident in 1986 that left him paralyzed. Four years later, he died of pneumonia caused by the effects of the paralysis.
Leon Wilkeson died in 2001 in his hotel room, presumably from natural causes, and Billy Powell passed away from a heart attack in 2009. It seemed that life has not been kind to this talented group. After 2009, Artimus Pyle and Gary Rossington were the only remaining members of the band from the '70s.
A Movie Controversy
Years later, Cleopatra Films wanted to produce a film about the Lynyrd Skynyrd band, focusing particularly on the devastating plane crash. They began working with Artimus Pyle on a script, but Gary Rossington and the family members of those who died had differing opinions.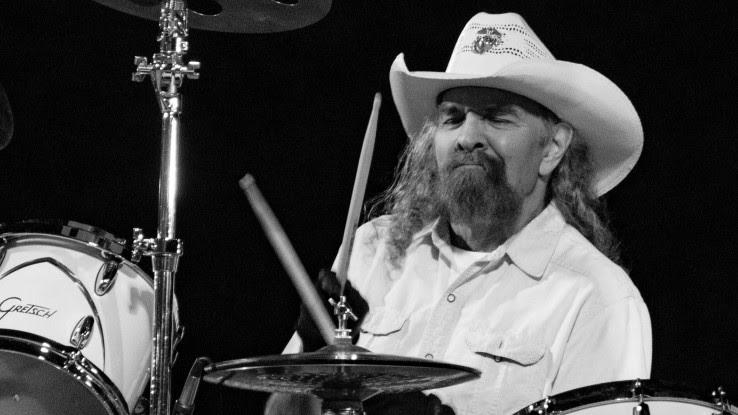 They claimed the surviving members had agreed — via a blood oath and also a consent order — that the band's name and story were to be protected. In their eyes, a movie deal violated this agreement. A judge upheld the consent order, and the movie was put on hold to Pyle's dismay.
Eventual Release
Despite the controversy sparked by the first film attempt, a 2018 documentary called Lynyrd Skynyrd: If I Leave Here Tomorrow was released, with the cooperation of Gary Rossington (pictured right). After the haunting documentary aired, Pyle's version of a movie was ruled acceptable.
Street Survivors: The True Story of the Lynyrd Skynyrd Plane Crash was filmed and edited by Cleopatra Films, but the company has yet to set a release date due to various legal issues delaying the process. Many hope to finally see this film come to fruition someday.
The Crash Site Today
Fans of Lynyrd Skynyrd haven't forgotten about the tragedy or where it took place. If you travel to Gillsburg, Mississippi, today to visit the site of the crash, you will see various homages to the band. "Free Bird" has been engraved into a tree, along with many fans' names.
A fan-made metal sign also stands in the area and lights up in neon colors. Loving messages have been left there in tribute to those who passed. All the mementos merely prove exactly how loved the band really was.
An Official Monument
Ronnie Van Zant's wife (pictured) decided in 2019 that she wanted to create a more permanent monument to her husband and the other people who died that day. She organized the Lynyrd Skynyrd Monument Project and managed to raise an impressive $80,000 for the cause.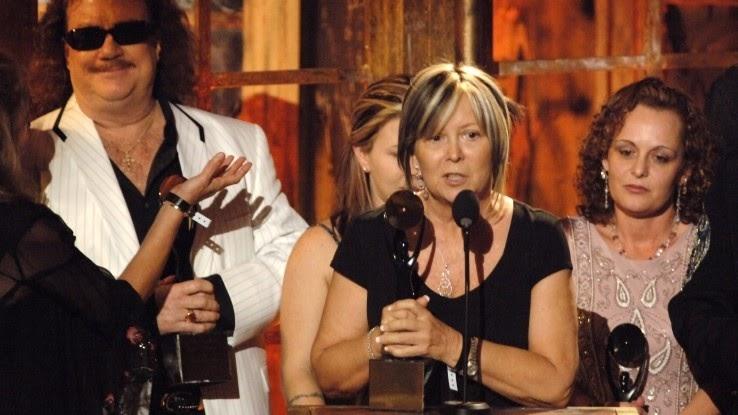 The organization drew up plans for a large granite marker, and if they have any funds left over, the money will go to the surviving families of the victims. This project was meant to pay respect to and memorialize the memories of those who were lost in the crash.
The Last Living Survivor
Gary Rossington remains the last living founding member of Lynyrd Skynyrd — Artimus Pyle didn't join the band until a few years later — but that hasn't stopped him from performing. On his own and with new band members, he has continued to make music and tour the country, but these performances won't last forever.
The "Last of the Street Survivors Farewell Tour" is set to begin in March of 2020. Any fans of the band will want to take advantage of this opportunity to see them play live, as this is their grand farewell. Even once the touring stops, their songs will still live on forever.
An Unfortunate Coincidence
While the Lynyrd Skynyrd plane crash is a story most people know about, certain details remain largely unknown. For example, Artimus Pyle had an eerily similar thing happen to his father. Pyle's dad, Del, loved flying planes as a hobby, and he passed away in a plane.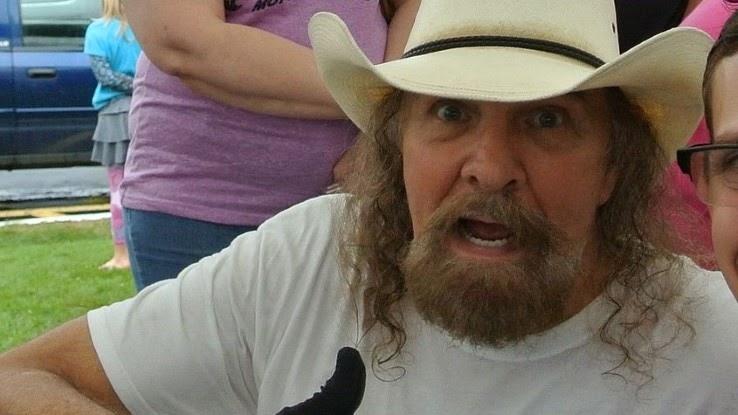 In 1971, Del was struck while flying by a B-57 weather reconnaissance bomber and died in the air. Pyle and his father shared a love of planes, so it seems like more than a terrible coincidence that they both suffered flight-related crashes.
Leon Wilkeson's Struggle
Bassist Leon Wilkeson survived the horrific plane crash — but just barely. He had dislodged teeth, a broken arm, a broken leg and severe internal injuries. According to reports, his heart stopped two times while he was on the operating table, but he miraculously recovered.
To say he walked away with scars would be sugar coating it. Wilkeson's broken left arm left him with limited mobility, so he had to modify how he played the guitar. He also survived a murder attempt in the 90's when an unknown perpetrator slit his throat. Wilkeson's life was never easy following the crash.
Evading Death
Surviving the plane crash isn't the only way guitarist Gary Rossington has sidestepped death. In recent years, he experienced serious problems with his heart. He needed quintuple bypass surgery after being diagnosed with coronary artery disease, and he had already suffered multiple heart attacks.
Because of his fragile health, Rossington has decided to launch the band's final tour in 2020. As much as he loves performing, he loves being alive more. His fans should certainly be able to understand, considering he's now almost 70 years old and has survived a lot.
A Legacy That Lives On
There's no doubt that the Lynyrd Skynyrd legacy lives on to this day and is still going strong. Their southern rock sound influenced many artists that followed, and their song "Free Bird" is still requested at concerts. Young, old and every age in between has found something to relate to in the band's profound sound.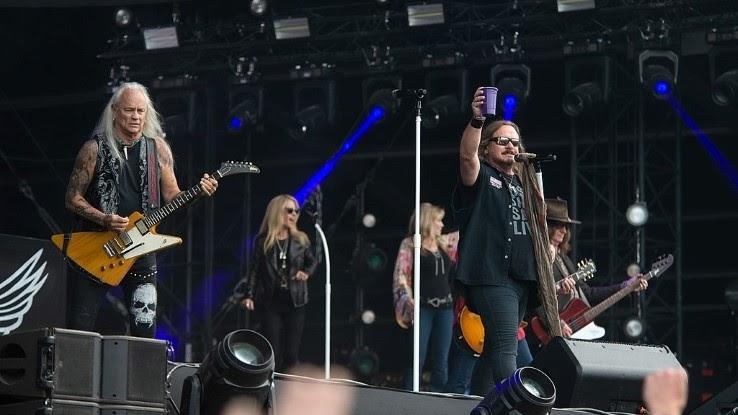 Even though the musical career of the original group was cut short, fans appreciate the great accomplishments they achieved in their short time in the celebrity spotlight. Instead of mourning a tragedy, fans love to celebrate the legacy.
MORE FROM ASK.COM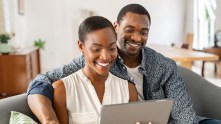 Ghost Plane
Episode aired Jun 17, 2007
Air traffic controllers lose contact to a Cypriot airliner flying towards Athens, Greece. Two F-16s are scrambled to investigate, but the plane soon crashes into a mountain. Air traffic controllers lose contact to a Cypriot airliner flying towards Athens, Greece. Two F-16s are scrambled to investigate, but the plane soon crashes into a mountain. Air traffic controllers lose contact to a Cypriot airliner flying towards Athens, Greece. Two F-16s are scrambled to investigate, but the plane soon crashes into a mountain.
John LaRose
Andre Barro
Bernard Vaillot
Larry Bambrick
Jonathan Aris
Dusan Dukic
Sally Golan
1 User review
See more at IMDbPro
Captain Hans-Juergen Merten
First Officer Pambos Charalambous
Fighter Pilot
(as Mika Shara)
Akrivos Tsolakis
Lazaros Temetzian
Self - Air Accident Investigator
Self - M.D., Chief Coroner, Athens
(archive footage)
Self - Andreas' Father
All cast & crew
Production, box office & more at IMDbPro
Did you know
Goofs At about 29:30, the main investigator states "Make sure the P-5 is set to manual." This is a control switch that controls air pressurization in the plane. You then see the switch being set to "MAN." Seconds later, the investigator leans forward to look at the control panel and states "It's hard to see." At this point, the P-5 control panel can be seen in the top right, and is set to "AUTO".
Connections Featured in Air Crash Investigation: Football Tragedy (2019)
User reviews 1
Feb 7, 2017
June 17, 2007 (United States)
Galaxie Productions
See more company credits at IMDbPro
Technical specs
Related news
Contribute to this page.
IMDb Answers: Help fill gaps in our data
Learn more about contributing
More to explore
Recently viewed
Air Crash Investigations - Ghost Plane
Browse more videos.

Featured channels
Simple Flying
Ghost plane: what caused the crash of helios airways flight 522.
The accident took place on August 14, 2005.
The crash of Helios Airways flight 522, which took place on August 14, 2005, is one of the most unusual and shocking aviation accidents of the 21st century. It involved a Boeing 737-300 that came down near Grammatiko in eastern Greece. But what exactly caused the crash of this so-called 'ghost plane'?
The flight in question
Helios Airways was a low-cost airline based in Larnaca, Cyprus. From 1998, it operated both scheduled and charter flights from the island nation to various European and North African destinations, stretching from Dublin to Cairo.
One of Helios's scheduled destinations was the Czech capital of Prague, and it flew there from Larnaca under the flight number ZU522. This flight also featured an intermediate stopover in the Greek capital of Athens. Its scheduled departure time from Larnaca was 09:00 local time, and, on August 14th, 2005, it took to the skies just seven minutes late, according to the Aviation Safety Network.
How did the accident begin?
Just five minutes after takeoff, the aircraft's cabin altitude warning horn sounded, prompting the crew to halt the climb. At this stage, the plane was at an altitude of 12,040 feet. However, the sound was identical to the takeoff configuration warning, and the crew disregarded it, believing it to be this alarm instead.
Stay informed: Sign up for our daily and weekly aviation news digests.
As such, they were unaware of the loss of cabin pressure currently occurring onboard. Seven minutes into the flight, the pilots reported an air conditioning problem, and contacted the airline's operations department. Meanwhile, oxygen masks had deployed upon reaching an altitude of 18,000 feet.
By the time the operations center made its last contact with the crew, at 09:20, communication with the pilots was becoming increasingly difficult. This was because they were beginning to experience symptoms of hypoxia due to the loss of pressure. The aircraft eventually stopped climbing at 34,000 feet at 09:23.
The airline industry is always full of new developments! What aviation news will you check out next?
The interception
Upon entering the Athens flight information region at 09:37, the aircraft began circling on autopilot as the further loss of pressure had incapacitated the crew. With the pilots continuing not to respond to air traffic control messages, two Greek F-16 fighter jets were dispatched to intercept the flight. They took off at 11:05, and located the plane at 11:24. The fighter pilots reported a curious scene in the cockpit.
Specifically, the captain's seat was empty, while the first officer was slumped unconscious over the controls. They then witnessed a flight attendant enter the cockpit with an oxygen supply at 11:49, who, along with his partner, attempted to control the aircraft. He even waved at the F-16 pilots, but, shortly afterward, the plane's left engine flamed out due to fuel exhaustion, causing it to descend.
The crash and the cause
While the flight attendant, Andreas Prodromou, was unable to regain control of the plane, he was heroically able to turn it away from Athens during the descent, preventing ground casualties. However, the fate of the aircraft's 115 passengers and six crew was sealed, with all 121 occupants losing their lives when Helios Airways flight 522 crashed into mountainous terrain near Grammatiko, Greece, at 12:04.
But what was the cause of this tragedy? It was found that an engineer had carried out a pressurization leak check earlier that day. However, this involved the engineer setting the pressurization system to manual, to avoid running the engines.
Upon completing the check, they forgot to reset the pressurization system to auto, which ultimately led to the loss of pressure that incapacitated the flight's crew.
The aircraft involved
The plane that crashed in this tragic accident was a Boeing 737-300 with the registration 5B-DBY. According to Planespotters.net , the aircraft had originally been delivered to German low-cost carrier Deutsche BA as D-ADBQ in January 1998.
In 2002, the airline rebranded as simply DBA, and altered the plane's configuration. It went from seating 122 passengers across two classes (40 business class and 82 economy class) to a 136-seat all-economy configuration.
Helios then began leasing the aircraft from Deutsche Structured Finance in April 2004. As such, the aircraft had only been with the airline for just over a year at the time of the crash. All in all, was active for just over seven and a half years.
Helios Airways rebranded itself as Ajet and withdrew from scheduled operations in March 2006. Despite this, it eventually permanently suspended its remaining charter flights in November that year, and ceased to exist as an airline thereafter.
Similar incidents
As it happens, the crash of Helios flight 522 was not the first instance when an aircraft crashed following a total pressure loss. Indeed, in October 1999, a Learjet 35 flying from Orlando to Dallas with six people onboard came down in Edmunds County, South Dakota after flying for four hours without any input after hypoxia incapacitated everyone onboard due to an unspecified depressurization.
Just under a year later, in September 2000, an Australian Beechcraft turboprop was also lost in similar circumstances while flying from Perth to Leonora with eight people onboard. Investigators determined that the plane crashed due to fuel exhaustion after its occupants were incapacitated, but were unable to work out what exactly had caused this ultimately deadly loss in cabin pressure.
This year we have had a similar incident. On Sunday, June 4, a private plane crashed in rural Virginia. The accident prompted a response by military jets causing a sonic boom heard across the Washington region.
As reported by The Washington Post, contact with the private plane was lost about 15 minutes after departure and the aircraft crossed Washington's restricted airspace, prompting the action of military jets. One of the pilots of the military F-16 flying at supersonic speed to intercept the plane saw that the pilot was "slumped over." While the investigation is ongoing, experts have said the pilot may have fallen unconscious, suffering from hypoxia and that the plane was running on autopilot until it ran out of fuel.
Source: Aviation Safety Network , The Washington Post .
Advertisement
Air Crash Investigations: Ghost Plane
Helios Airways Flight 522 departs from Cyprus. As it flies over Greece, air traffic controllers lose radio contact with it. An incorrect setting on the cabin pressurization panel causes the pilots and everyone else on board to succumb to hypoxia. Flight 522 runs out of fuel and dives into a hill near Marathon, Greece. There are no survivors.
13 Comments / User Reviews
Leave your reply cancel reply.
Your email address will not be published. Required fields are marked *
Save my name, email, and website in this browser for the next time I comment.
This site uses Akismet to reduce spam. Learn how your comment data is processed .
I believe more fliers have been killed by the so called " Mechanics " than pilots or any other reasons . A few years ago there was a crash here in the U.S I don't remember what kind of aircraft it was but the investigation showed that 47 rivets were missing from the wing . sounds impossible ha ? but the cheap labor mentality of the corporates and bad management kills people everyday .
A simple mistake led to more than a hundred deaths…
The flight steward was a qualified comercial pilot. Taking into account he had an oxygen bottle, and was obviously concious, I am very sure he could have done a lot more. Strange…..
You made some decent points there. I appeared on the internet for the problem and located most people will go along with with your website.
Wow Andreas was a hero. Everyone died but it's amazing what he tried to do, that he stayed aware for so long…
fuck greece fucking faggots
I would like to apologize to the kind citizens of Greece for my inflammatory remarks.
hahaha i wonder what made him apologize?
I think it was the 2 big greek guys with malice in there eyes……and clubs in there hands!……..lol
Air Crash Investigations
10. Ghost Plane - Helios
Information
© 2007 ZDF Enterprises
Copyright © 2023 Apple Inc. All Rights Reserved.
Internet Service Terms Apple TV & Privacy Cookie Policy Support