Ghost Recon Wildlands – How to Play Co-Op
Find out how to join in with your friends in Ghost Recon Wildlands.
Ghost Recon Wildlands is finally here and players are diving into the story and fun that Ubisoft's next shooter will offer. If you're looking to play the game with your pals, though, things can be a bit confusing, as Ghost Recon Wildland's co-op system works a bit differently than previous Ubisoft titles. In this article we'll show you how to join your friends and play co-op in Ghost Recon Wildlands.
How to Find the Co-Op Menu
The first thing you need to do is find the cooperative menu in the game. This can be accomplished by loading up your game and creating your first character. Once you've created a character, the game will begin, and you'll have to watch a few cutscenes before you gain control of your Ghost. Don't worry, though, these cutscenes don't take that long to pass, and soon you'll be able to freely roam the environment.
Once you've watched the first few cutscenes, you'll gain access to the main game itself. From here you press Enter at any time to launch into a public game, but if you want to join your friends, you'll need to locate the Lobby menu. First, open up your Inventory and then look for the Lobby tab on the far left. Navigate to this area and you should be able to spot your friends list down below.
From here all you need to do is highlight a friend's name and press the corresponding button to join or invite them to your game. The game will automatically load you into their play session, which will allow you to join their current mission with ease.
That's pretty much everything you need to know about joining friends in Ubisoft's upcoming shooter, Ghost Recon Wildlands. You have the entire weekend to play the game and test it out, so make sure you know when the beta ends . If you have invites that you haven't used yet, be sure to send them out to your friends by following our guide on how to invite your friends to the Ghost Recon Wildlands beta .
We'll have more information about this game coming in the next few days, so check back often for updated details and guides to help you conquer Bolivia and become the best soldier that you can be.
About the Author
Josh Hawkins
Josh has been exploring fantastic worlds and getting lost in video games for as long as he can remember. Starting out on the Super Nintendo with Super Mario World, and ending up in the world of next-generation gaming. He enjoys digging into the story and lore of massive RPGs, as well as getting lost just trying to make that last jump in any platformers he gets pulled into, as well as everything in between. He holds a Bachelor of Fine Arts in Creative Writing for Entertainment.
More Stories by Josh Hawkins
Ghost Recon: Wildlands - the pros and cons of multiplayer co-op
Once a mission is completed, is there any temptation to go back?
"If the End Game is completing all the missions on Ghost difficulty, it may be hard to convince friends to pursue this without superior loot in prospect"
First attempts at 4-player co-op in Tom Clancy's Ghost Recon: Wildlands highlight the pros and cons of the game in a brutal fashion.
With a handful of EXP-points to spend on upgrading our weapon, drone, equipment and squad capabilities, the Ghost Recon: Wildlands experience was about to get real. Assigned three random (respected fellow journalist) players, my missions require excellent real-world verbal communication in addition to cover-and-shoot experience and expertise.
Our instructor had the AI ramped up to Elite, one below the most difficult Ghost setting, so that our enemy would now be more aware and retaliate with greater force. At this stage it is perhaps worth pointing out that, unlike with The Division, health and mobility on both sides of the battle remain neutral – characters are not artificially levelled to necessitate grinding. Mission success in Wildlands is down to decision making and execution, pure and simple.
Or, not so simple as it turned out.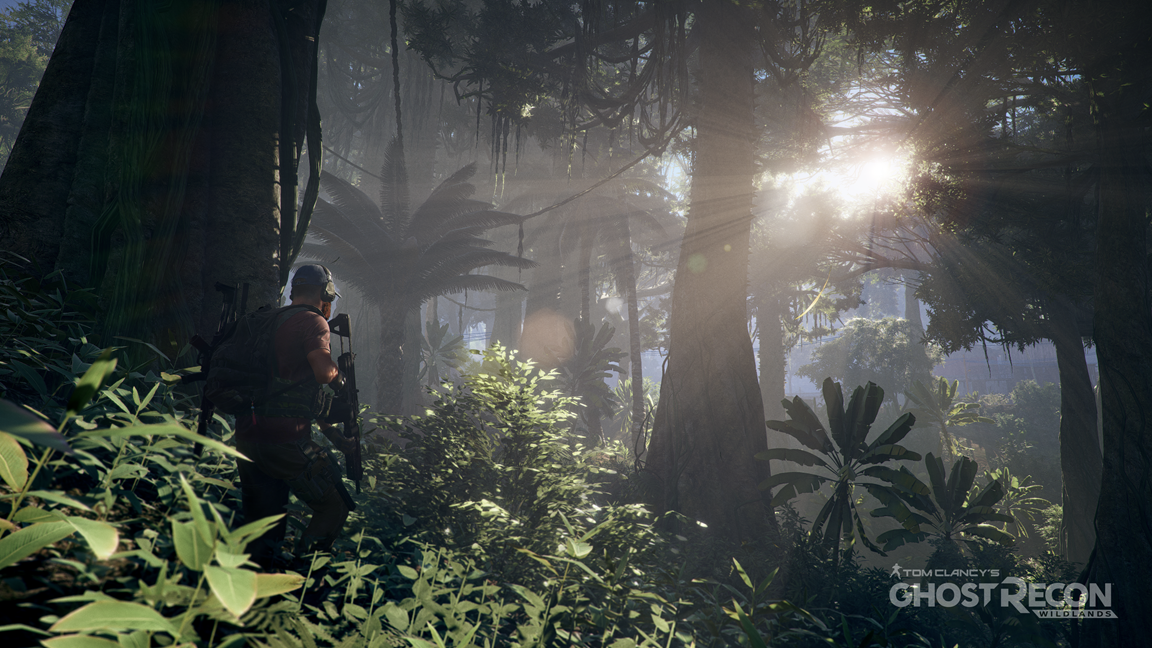 Ubisoft's Responsive Open World
The mission routine in Ghost Recon: Wildlands is different to The Division in a couple of key ways. First, Wildlands is not a shared-world shooter with instanced scenarios, it is played as a regular co-op campaign with difficulty set from the menus. Second, and equally important, is how the method of approach to locations can affect mission outcomes in significant ways.
And so, for our first infiltration of a cartel outpost, we wisely drove by night, stopping short of the facility to scope it out. With night-vision equipped, we coordinated reasonably well to thin the numbers of guards armed with mini-guns. We could've parachuted from a chopper, or shot the place to shreds from the air (or tried to) but the ground assault seemed right at the time. Once you're committed to the strategy, you have to make it work as the team.
Speaking in terms of Destiny, the four-man missions feel something between a Strike and a Raid in many ways, but more free-form and – okay – without colossal bosses to take-down. As a shared activity, though, the beats feel quite familiar, and perfected along similar lines.
Vehicles play a major role in the entertainment value, as well as being a practical concern. Why take the flat-bed truck when an armoured troop carrier is also at hand? One is subtle, the other not so much. Guess which one will raise the alarm, though.
After gathering intel by interrogating a cartel soldier, it was the next stage of the mission that tested the team most of all. Shooting our way in and out of an outpost just about ran smoothly, with few friendly casualties. This was Battlefield or Call of Duty territory. Where the game truly became Ghost Recon is in the attempted exfiltration of a cartel deserter.
Our guy was being guarded by an organised team out in the open somewhere, with spotters and snipers positioned on the rocks and guards patrolling muddy roads close to their cars. The task was simple, but identifying all the components in addition to perfect execution was tough for our new team. The key to this particular puzzle was that the deserter, already out of favour, was dispensable to the cartel. If the group became alerted they would shoot him without a second thought. And so, this needed to be a clean push from start to end.
After countless embarrassing restarts, having risked a gung-ho approach numerous times, the trick was to identify only a handful of threats to sneak away the target unharmed. Or, in our case, cause a distraction with two or three players while one agent made the snatch.
More familiar territory
"Our official hands-on time was up, but even so I think the team would've called it a night by that stage. The mission was done. We earned more EXP for upgrades. Catch you all later"
Our group fared much better in the second, allegedly more challenging, mission. Our overall impression was less favourable as a consequence. After a soft interrogation of the deserter, Emilio – presented as a cinematic cut-scene – we learned the identity of a new target; one former army ranger Carl Bookhart, holed up in an abandoned silver mine. We stormed the base from the outside, before hosing our way in and out without much strategic thought.
We worked the entrance tunnels and metal stairwells exceptionally well – the objective always right in front of us: guys to shoot. The action was reminiscent of the Mexican tunnel scenes in Sicario, watching corners, following the sounds of gunfire to provide support to a team that had forgotten the benefits of sticking close together. With flashbangs, frags and heavy firepower, Brookhart was soon smoked out of his hiding place and effortlessly slain.
Our official hands-on time was up, but even so I think the team would've called it a night by that stage. The mission was done. We earned more EXP for upgrades. Catch you all later.
Repeat performance
Personally speaking, enthusiasm for Ghost Recon: Wildlands centres a lot on the theme of resourceful agents and the potential to shape missions in inventive new ways. One concern is that, unlike The Division, Destiny and to some extent the team-based efforts of Overwatch to gain EXP and improve ranking as a group, the take-away from Wildlands is much more traditional. Your reward is Mission Complete, since there is no loot system as such.
On the one hand this is good, since effort is put into acquiring and upgrading gear that suits a particular playstyle. But if the End Game is completing all the missions on Ghost difficulty, it may be hard to convince friends to pursue this without superior loot in prospect.
Ubisoft recently confirmed a PvP mode to be added after launch, but no details have been shared. Perhaps this will be the key to the game's longevity owing to bragging rights of the top players, and a go-to destination for people looking to mix things up between grand-scale Battlefield, cat-and-mouse Call of Duty and the grindfests of Destiny and The Division.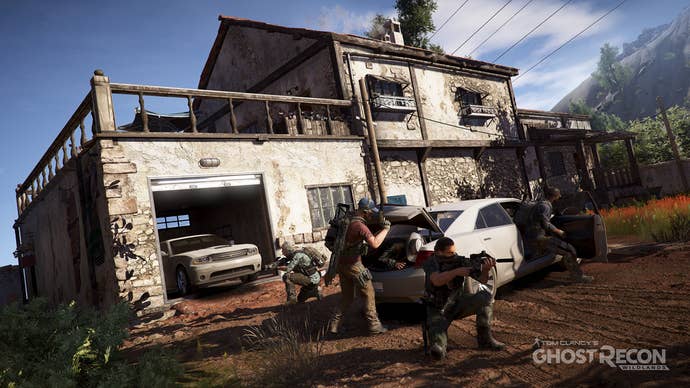 These impressions are based on a preview event for Ghost Recon: Wildlands held in Paris earlier this month. Ubisoft paid for travel.
The latest video game jobs on GamesIndustry.biz

Tom Clancy's Ghost Recon® Wildlands


Sign in to add this item to your wishlist, follow it, or mark it as ignored
Sign in to see reasons why you may or may not like this based on your games, friends, and curators you follow.

Ultimate Edition
Year 2 Gold Edition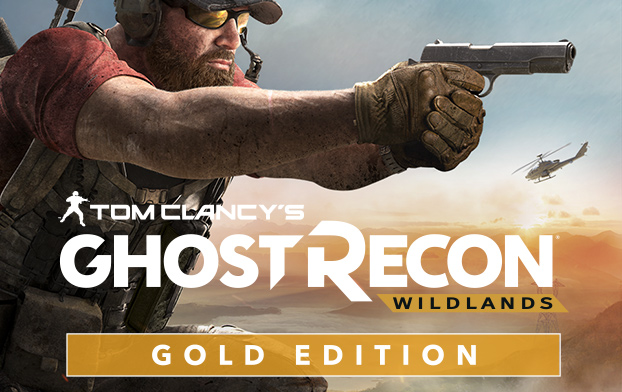 Season Pass Y2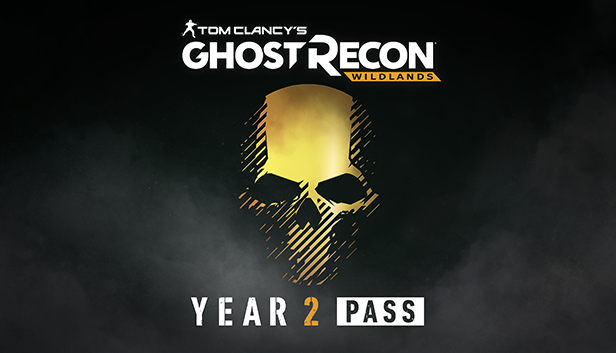 About This Game
System requirements.
OS: Originally released for Windows 7, the game can be played on Windows 10 and Windows 11 OS
Processor: Intel Core i5-2400S @ 2.5 GHz or AMD FX-4320 @ 4 GHz or equivalent
Memory: 6 GB RAM
Graphics: NVIDIA GeForce GTX660 / AMD R9 270X (2GB VRAM with Shader Model 5.0 or better)
Storage: 50 GB available space
Sound Card: DirectX-compatible using the latest drivers
Additional Notes: Game contains EasyAntiCheat (https://www.easyanticheat.net/) anti-cheat technology and Denuvo (https://www.denuvo.com/) anti-tamper technology.
Processor: Intel Core i7- 3770@ 3.5 GHz or AMD FX-8350 @ 4 GHz or better
Memory: 8 GB RAM
Graphics: NVIDIA GeForce GTX970/GTX 1060 or AMD R9 390/RX480 (4GB VRAM with Shader Model 5.0 or better)
© 2016 Ubisoft Entertainment. All Rights Reserved. Tom Clancy's, Ghost Recon, the Soldier Icon, Ubisoft, and the Ubisoft logo are trademarks of Ubisoft Entertainment in the US and/or other countries.
More from Ghost Recon Franchise
More like this, what curators say, customer reviews.

You can use this widget-maker to generate a bit of HTML that can be embedded in your website to easily allow customers to purchase this game on Steam.
Enter up to 375 characters to add a description to your widget:
Copy and paste the HTML below into your website to make the above widget appear

Popular user-defined tags for this product: (?)
Sign in to add your own tags to this product.
Ghost Recon: Wildlands Review
A repetitive military shooter saved by crazy co-op antics..
After 42 hours, 1,415 enemies, and 17,644 bullets, I have completed Ghost Recon: Wildlands' campaign and hit the level cap. I also crashed some helicopters, which may or may not have led to the accidental deaths of my fellow IGN teammates. That's classified.
Wildlands' map is, outside of MMOs, the largest I've seen in a game in a long time. If you played the beta ( 6.8 million of you did ), you were restricted to only one province; the final game includes more than 20 provinces, some smaller, some larger, all packed with things to do. Each area includes at least one Santa Blanca Cartel boss, hidden weapons and attachments, enemies to interrogate, fast-travel locations, skill points and resources, commendation medals, bases to raid, and more. If you want a game that'll keep you busy for a while, Wildlands absolutely has your back.
Wildlands is best played in co-op. Full stop.
This huge, wide-open shooter constantly shows its flaws in its mission variety and vehicle physics, but its strong, sandbox-style gameplay and seamless co-op kept me coming back for more madness. If you must repeat experiences over and over, you could far worse than helicopter chases, assassination missions, or drug busts gone wildly wrong.
More Reviews by Brian Albert
Ign recommends.
Tom Clancy's Ghost Recon Wildlands
Core features, co-op extras.
Co-Op Campaign
Drop In/Drop Out
The Co-Op Experience
Players can be joined by three other players to explore the game's world and to complete campaign's mission
Description
Bolivia, a few years from now: this beautiful South American country has become the largest cocaine producer in the world. The influential and vicious Santa Blanca drug cartel has turned the country into a narco-state, leading to lawlessness, fear, injustice, and violence. The cartel is on track to becoming a major underworld power and global threat. An all-out war is not the answer. A surgical, stealthy, lethal approach is the only way to stop the disease at its source. The Ghosts, an elite US Special Forces team, are sent behind enemy lines to wreak havoc, destabilize, and eventually break the alliance between the cartel and the corrupted government. Facing an almighty enemy in a massive and hostile environment, the Ghosts will need to make critical moral choices and engage in tough battles to complete their mission – their grittiest and most dangerous operation to date.
Screenshots
This page contains co-op info for Tom Clancy's Ghost Recon Wildlands on the PC . All information about Tom Clancy's Ghost Recon Wildlands was correct at the time of posting. Information is subject to change. If you see any errors please email us .
Ghost Recon Wildlands
Get Ghost Recon Wildlands and experience the game that blazed the path for Ghost Recon Breakpoint. Enter a vast open world that challenges you to explore, discover cartel operations, and shut them down however you see fit. Use any combination of weapons, vehicles, and tactics to destroy the cartel's assets, take out its bosses, and strike at the heart of its leadership.
PLAY YOUR WAY
Enter the Wildlands in up to four player co-op, or play solo with AI-controlled squadmates. Coordinate your attacks or issue orders to stealthily dismantle the Santa Blanca cartel – or smash it with brute force.
YOUR GHOST, YOUR STYLE
Take full control of your squad's appearance with a wide range of clothing, tactical gear, and accessories. Choose the weapons that work best for your playstyle, and tweak your firearms' performance with new muzzles, magazines, optics, stocks, and much more.
OWN THE ROAD, WATERWAYS, AND AIR
Commandeer more than 60 different vehicles to transport your squad across the vast Bolivian landscape. Take to the highways with motorbikes, buggies, or supercars, ride the waves in a range of watercraft, or storm enemy compounds with an armored military vehicle or attack chopper.
SURVIVE UNTIL THE EXTRACTION IN THE BRAND NEW MERCENARIES MODE
Mercenaries is an 8 player free-for-all PvPvE gameplay experience. Your objective is to call for rescue, locate and reach the extraction point, then be the first to board the chopper.
The Free Trial will provide you with full access to the content of the main game until you reach 5 hours of playtime. Once you hit this limit, you will not be able to play anymore but your progression will carry over if you purchase the full game.
The Santa Blanca drug cartel has transformed the beautiful South American country of Bolivia into a perilous narco-state, leading to lawlessness, fear, and rampant violence. With their corrosive influence growing, the cartel plagues the citizens of Bolivia but all hope is not lost. The Ghosts, an elite US Special Forces team, are tasked to combat the cartel and save the country from collapse.
Release Date:
March 7 , 2017
Third-person shooter
Ghost Recon Wildlands is available on:
PC / Xbox One / PlayStation 4 / Amazon Luna
Ghost Recon Wildlands is rated: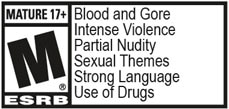 © 2021 Ubisoft Entertainment. All Rights Reserved. Ubisoft and the Ubisoft logo are trademarks of Ubisoft Entertainment in the U.S. and/or other countries.
You May Also Like
Ghost Recon: Wildlands review: "A stunning open world, brutal combat, and deep customization."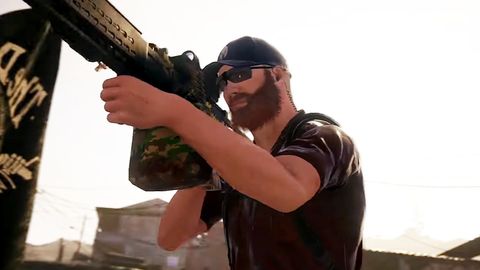 GamesRadar+ Verdict
A stunning open world, brutal combat, and deep customization combine to bring Ghost Recon roaring back from the dead.
A huge open world with ultimate freedom
Endless customization keeps things fresh
Taking down the cartel with a friend is really satisfying
Small bugs make their presence felt frequently
Playing solo is disappointing once you've tasted co-op
You can't ride the llamas
Why you can trust GamesRadar+ Our experts review games, movies and tech over countless hours, so you can choose the best for you. Find out more about our reviews policy.
It's hard to believe that the first Ghost Recon title is over a decade and a half old, and it's equally shocking to think that it's been nearly five years since the most recent entry, Ghost Recon: Future Soldier. Other Tom Clancy titles have helped fill in that gap, but the typically excellent Ghost Recon sub-franchise has laid dormant. With Wildlands, it's most certainly back, but it's almost unrecognizable. Surprisingly, that's not nearly as dire as it might sound.
Like most of the Ghost Recon series, Wildlands throws you into a troubled, war-torn land that is absolutely overrun with bad guys who need to be dispatched as efficiently as possible. This time around the action takes place in the South American country of Bolivia. Plenty of artistic liberty has been taken with both the landscapes and politics of the region, but the game does its best to fit the story arc into something resembling modern-day world affairs. Thankfully, you'll be too busy flying helicopters, rescuing rebels, and sniping heavily armed cartel members to care how well it pulls that off.
From the very first seconds of initial mission it's made clear who your final target is: El Sueño. El Sueño is the top boss and leader of the Santa Blanca cartel, which holds control over the entire region thanks to the massive wealth generated by its thriving cocaine business. Every single thing you do in Wildlands is ultimately just another small step towards finally taking El Sueño down, and even if you pause your story missions for a bit to take care of some side quests, those objectives are still linked to the overarching goal of putting 'the Boss of Bosses' six feet under.
Wildlands is an open-world game in every sense of the word, with complete freedom of movement and frequent clashes with both cartel members and nefarious local law enforcement, which also happens to be extremely corrupt. You're given total control to approach each objective the way you want, whether that means stealthily stalking a jungle hideout while sniping militants or driving a farm tractor into a military base and lobbing grenades at everything that moves. Sometimes stealth is necessary to survival, but other times doing your best impression of Rambo is not only extremely effective, but also a whole lot of fun.
The singular goal structure is really what helps Wildlands separate itself not just from the rest of the Ghost Recon franchise but also from most other story-based open world games. The overworld map is like a directory of the smaller players in the Santa Blanca cartel, and each one has to be taken down in order to make progress, but it really doesn't matter what order you do it in. Some of the areas of the map might have more enemy reinforcements, heavy units, or simply better tactics than those elsewhere, but there's no arbitrary walls or invisible barriers stopping you from heading anywhere you want on the massive map.
If you're playing alone you're given a compliment of three AI partners. They're not terribly smart, but they're definitely useful, and can be commanded to follow orders with reasonable accuracy. However, the game is really meant to be played with friends, and that's made apparent once you add another player to your squad. As soon as a second human is present, all of your AI partners disappear, taking you from a four-man squad to a duo. Still, two human players are usually enough to carry out just about any mission in a few tries, so it's not exactly game-breaking, but it's also never really explained. The only glaring issue is that even after the AI soldiers disappear, they continue to chat and make small talk while traveling around the map. At one point I had just two player-controlled female soldiers in the car, but the drive to the next objective came with a humorous chat between two dudes.
8 things I wish I knew before starting Ghost Recon: Wildlands
Customization is another huge strong point for Wildlands, and it's clear that Ubisoft took many of the criticisms of The Division's cookie cutter protagonists to heart because there's an absolute wealth of ways to tweak how your character and weaponry look and behave. Your warrior can be as intimidating or ridiculous looking as you want him or her to be. A friend I teamed up with was decked out in full black tactical gear, while I chose white cargo pants, an orange plaid shirt, blue camo backpack, ski goggles, and cowboy hat. The best part is that the cutscenes are rendered using your in-game characters, so watching my ponytailed gal talk shop with other deadly agents while gazing through a pair of shiny, pointless ski goggles really made the entire experience worthwhile.
That level of customization extends to your weaponry. There are dozens and dozens of guns to find in the world and add to your loadout, and each of them has a number of different components that can be swapped out. New barrels, sights, scopes, triggers, grips, launchers, stocks, and other bits and pieces are littered throughout Bolivia, and if you're a completionist you're going to want to rethink things a bit. Oh, and each individual component can have its own color scheme, too, in addition to the full-gun paintjobs available to choose from. This is a very, very deep game.
Actually using the guns is a similarly blissful experience. Assault rifles like the M4A1 and AK-47 will quickly become your new best friend, and they're extremely useful in just about any scenario. More specialized weapons, like sniper rifles or sawed-off shotguns, are either dreadful or a godsend depending on the specific scenario. If you find yourself in a long-range engagement with just shotgun ammo left in your reserves, your options become quite limited. Firefights feel tense and you'll find yourself repeatedly toggling between the aim-down-sights and over-the-shoulder firing modes as you hop between the various types of cover and swap between weapons. Each firearm behaves slightly differently in battle, and each component can further modify that behavior. Learning the recoil patterns and managing the ammo capacity of a gun makes it a much more efficient killing machine, but branching out to new weapons never feels like you're deliberately hindering your own effectiveness, which is a big plus.
As you collect new guns and accessories and use them to take down terrible people you earn experience points which can then be spent, along with credits you get for aiding the friendly local rebels, on upgrades to your soldier. These can range from new abilities like a deployable parachute to more stamina and health. Many of the skills have several levels, but the skill tree itself is fairly short. That's not really a drawback, however, as it allows any soldier to be good at just about everything, which is crucial during solo play.
The sense of scale in Wildlands never ceases to impress, but that ambition can also cause some headaches. The world map is absolutely massive, and although the exact measurements haven't been revealed, it's clear that it puts Grand Theft Auto 5 to shame. That's a heck of an accomplishment, especially when you get a glimpse of the variety of environments Ubisoft managed to cram into this make-believe Bolivia, There's salt flats, jungle, desert, tundra, grasslands, and everything in between, with no loading screens or stops. Unfortunately, while the game looks really impressive (on a standard PlayStation 4 even), the framerate can get a bit choppy during particularly hectic scenes. Battling a dozen soldiers? Everything is smooth. Add in a couple of helicopter explosions, a few waves of reinforcements, and a herd of 30 llamas kicking up dust in the glare of car headlights and suddenly things start to slow down a bit.
That brings me to my only real issue with Wildlands: it's too ambitious for its own good. Ubisoft has repeatedly said that this is the biggest open world game it's ever made, and it truly is a stunning achievement as a final product, but the sheer size and depth of every aspect of the game has left many, many crevices for bugs to creep in. It's not just the phantom AI soldiers having conversations in your ear. It's the fact that the radio and NPC conversations aren't synced for both you and your real-life co-op partners, the surprisingly frequent glitches that prevented me from reviving my allies in battle, and the bug that made me appear to my partners to be running behind every car I hijacked, when I was clearly in the driver's seat on my own screen.
None of those recurring glitches or other, one-time bugs I experienced were game-breaking, and most of the time they resulted in a fit of laughter rather than any actual frustration, but they're definitely present. Still, it's hard to look at those shortcomings as anything other than the small unwanted side effects of building a game as massive, detailed, and rich as Wildlands is. In fact, Wildlands is so far removed from what most have come to expect from a Ghost Recon title that it could have benefitted from shedding its sub-franchise namesake and simply standing on its own. It's certainly got the legs for it.
This game was reviewed on PS4.
Our new favorite Loki season 2 theory suggests Sylvie is pulling the strings – and that's not a bad thing
New The Marvels promo hints at multiverse shenanigans and the arrival of the X-Men
Marvel's Spider-Man 2 swing comparison shows just how much faster you can travel through New York City
Most Popular
By Bradley Russell 23 October 2023
By Dustin Bailey 19 October 2023
By Joel Franey 18 October 2023
By Josh West 18 October 2023
By Sam Loveridge 18 October 2023
By Will Sawyer 17 October 2023
By Alex Berry 17 October 2023
By Tabitha Baker 17 October 2023
By Neil Smith 16 October 2023
By Emily Murray 16 October 2023
By Joe Donnelly 16 October 2023
Ghost Recon Wildlands Beta Unable to Play Co-op
Home » Ghost Recon Wildlands » Ghost Recon Wildlands Beta Unable to Play Co-op
Ghost Recon Wildlands open beta is supposed to be playable in coop from start to finish. The process of starting a coop game is a bit complicated, so some people are having trouble doing it. Others have managed to find the option, but the game still refuses to let them connect to friends. If you also can't play co-op, you've come to the right place. In this guide, we're going to help you with the issue of being unable to play co-op in Ghost Recon Wildlands .
How to play co-op in Ghost Recon Wildlands
You'll need to get into the game before you can engage in co-op. Run it, create your operative, go through the cutscenes. Once you're in free roam mode, open your inventory. Cycle through the tabs until you get to Lobby – it's the one all the way to the left. This is where the magic happens. You'll see a list of names on the screen – your friends who own the game. Place the cursor over a name, and it will let you either join their world, or invite them into yours.
That's the way it's supposed to work. Sadly, many people can't play with friends. There are some possible solutions, but it's basically up to the developers to fix it.
Co-op not working / Error Tarija-00100
Forward your ports (Uplay PC – TCP: 80, 443, 14000, 14008, 14020, 14021, 14022, 14023 and 14024; Game Ports – UDP 3074 to 3083)
Disable your anti-virus, especially if you're using a free one.
Make an exception in the firewall for both Uplay and the game.
Verify file integrity on Uplay and/or Steam.
Restart your router and/or modem.
Reset your hosts file (includes some fiddling, you can find instructions here ).
Co-op errors in Ghost Recon Wildlands
If you start getting connection problems after redeployment, you should restart the session.
If you get the mic icon stuck on screen, you should restart the session.
If you get a bug not allowing you to revive teammates, you should redeploy.
YOU MAY ALSO READ
180 dollars on this game for me and my 2 kids and we can't even play together. Store won't rewind the full 60 because they're open. Just another person not getting what they paid for these days. Good thing i can quirk tomorrow in sub zero tempatured to make back the money Playstation stole from me
My error code is Tarija-00013 how I fix it I can't play with friend and I hate it
Restarting my router every time I want to play sucks but it works. I tried everything else BUT the resetting of the host file because I am scared to death to try that. I love this game so much that I am willing to reset my router each day, just sucks to do that.
Leave a Reply Cancel reply
Your email address will not be published. Required fields are marked *
Save my name, email, and website in this browser for the next time I comment.
Go to main content
Go to footer
Jogue Assassin's Creed Mirage hoje!
Resultado da pesquisa.
Parece que está procurando por algo que não existe...
0 resultados encontrados para a busca: " "
Verifique com atenção se escreveu corretamente . Tente escrever de outras maneiras.
Limite sua busca . Uma ou duas palavras são o suficiente.
Use menos termos específicos . Às vezes um termo mais geral leva você a produtos semelhantes.
Nossos atendentes adorariam ajudar de segunda a sexta-feira, das 9 h às 17 h.
Juntos vamos resolver o seu problema
A funcionalidade de Javascript do navegador está desativada. Ative-a para poder explorar todos os recursos do site.
Ghost Recon Wildlands Jogos
3 resultados
Best Sellers
Name: A to Z
Data de lançamento
Mostrando 36 de 3 itens
Tipo de conteúdo
Ghost Recon
Ghost Recon Wildlands
Ação/Aventura (2)
Multijogador (2)
Está procurando os lançamentos mais recentes de jogos para computador? Procure na Ubisoft Store ! Aproveite a melhor experiência com novos jogos, passes de temporada e conteúdos adicionais na Ubisoft Store. Com promoções regulares e ofertas especiais , você pode aproveitar ótimos descontos em jogos das maiores franquias da Ubisoft, como Assassin's Creed , Far Cry , Anno e muito mais. Antiga Uplay e Uplay Store.

Tom Clancy's Ghost Recon Phantoms
Ghost Recon Phantoms (formerly Ghost Recon Online) is a free to play multiplayer third person shooter for the PC developed by Ubisoft Singapore, was in Open Beta from 2012 until its final release on April 10, 2014.
The Wii U version however, initially announced and demoed at a developer roundtable during E3 2011 as one of the first Wii U titles, was put 'on hold' as the developers were focused on 'doing the PC version right.' Since this version never materialized after many years of silence, it is presumed to have been canceled.
Much like Ghost Recon Future Soldier , Ghost Recon Phantoms is a third person cover based shooter. You have the choice of three different classes each with their own strengths, weaknesses, specific weapons and specialized abilities.
To complete your objectives you have an array of weapons and accessories available, including weapon attachments and consumables such as grenades.
Due to the free to play nature of the game everything is microtransaction based, each weapon, accessory and consumable can either be bought with 'RP' earned as rewards for doing well in games, or you can purchase 'GC' that let you buy items at a reduced cost.
There are three game modes available in GRP, all game modes are based on capturing and holding objectives until the timer runs out. Rounds can be won by either capturing all the objectives or defending the objectives until the round timer expires.
Conquest is a take and hold game mode, around the map are five capture points labeled A through E, both teams start opposite the central objective (point C) and when the round starts both teams advance on the objective, once the objective is captured by either team the attacking team spawn moves forward one point and the defending team moves backwards one point, so if the attacking team takes point C then the attacking team spawns at point C and the defending team at spawn E.
The round ends when a team has either captured all of the objectives, or the round ends and the team that has the most objectives held.
Onslaught is a two round attack and defend game mode, each team has the chance to attack and defend once the round changes. The defending team has to hold two objectives, once the attacking team has captured both objectives a third objective opens up and the attacking team has to capture the final objective to win the round.
Holdout is a two round defend game mode, each team must take and hold a central objective until the timer runs out, if the attacking team capture the central objective then time is added to the timer and the defending team must now attack to recapture the point.
Teams switch sides after the round ends and the winning team is the one that captured and held the point the most or longest.
Like most games the player has a choice of classes which each of their own strengths, weaknesses, weapon types and abilities.
To ensure victory each team must have the right mix of the classes and abilities, each class can choose from two primary weapons of which you can only use one a time, a pistol, armor, grenades and abilities.
The player must choose the class before entering a match but once in a match then the player cannot change the class only his weapons and abilities.
The front-line class, with a choice of assault rifles and shotgun the Assault class has the most armor but is also the slowest of the three classes.
The Assault class has a choice of two abilities, HEAT and Blitz. Heat causes a directed microwave affect wherever the device is pointed causing disorientation and small amounts of damage to the enemy behind cover making them move position. Blitz is a ballistic shield ability, once activated allows the player to rush forward with the shield and knock enemies over, it also has the added bonus of storing the shield on the players back giving them added protection from the rear.
The sniper, with a choice of sniper rifles and sub machine guns is the lightest and fastest of the classes but also the lightest armor, the role of the Recon is to provide long range support and intelligence for the team.
The Recon class also has a choice of two abilities, Oracle and Cloak. Cloak is an invisible camouflage ability and allows the player to move about for a short period of time undetected. Oracle is a radar like system that detects enemies and shows them on your team-mates HUD.
The Specialist class can choose from Light Machine guns and Shotguns. With medium armor gives them a balance between speed and protection, the role of the specialist is to support the Assault classes with their unique abilities.
The specialist can choose from two abilities, Aegis and Blackout. Aegis is a force shield bubble that extends around the player which team mates can take cover under, Aegis provides protection from both bullets and grenades. Blackout is a chargeable EMP effect which stuns enemies and stops them using abilities, the longer you charge Blackout the further its area of effect range, if you get shot while charging the effects are directed back at the player.
Each primary weapon has three configurations to fit the play style of the player, close, medium and long range. Weapons can also be customized with attachments such as scopes, laser targeting, high capacity magazines, muzzle breaks and suppressors. Through repeated use each weapon can level up giving you added chance of giving a critical hit to the enemy.
Assault Rifles
Sniper rifles.
Sentinel SR-1
Sentinel SR-1 SV
Sentinel SR-1 SD
Submachine Guns
Light machine guns.
MK 46 Mod 0
Pentagun SP
Pentagun SD
Model 10a C
Model 10a SP
Attachments
Reflex have no magnification but offer the widest field of view for quick target acquisition
Assault scopes have close to medium range magnification at the cost of some field of view
Sniper Scopes have medium to long range magnification but have the most restrictive field of view.
Stocks affect recoil and weapon ready times switching to and from the weapon.
Upgraded magazines offer higher capacities and larger pools of ammo
Bottom Attachments
Bipods stabilize weapons when in cover or prone, giving improved accuracy and reduce recoil at the cost of reduced mobility.
Vertical Grip
Grips are best used in close quarters giving improved accuracy recovery and reduced recoil at the cost of long range accuracy
Side Attachments
Ir laser designator.
Allows the player to set waypoints and designate enemies that show up on team mates HUD
Muzzle Attachments
Silences eliminate muzzle flash, improve accuracy and greatly reduce noise at the cost of reduced damage.
Muzzle Break
Muzzle breaks greatly reduce weapon recoil and slightly reduce muzzle flash
Flash Suppressor
Flash suppressors significantly reduce muzzle flash and slightly reduce recoil
Consumables
Consumables are limited use items gained by purchasing, rewards for accomplishing objectives or picking up via the loot system.
Armour Inserts
Armour comes with slots so the player can insert armor plates that have special attributes, the player can purchase better armor that have more slots. Each insert has a unique ability that boosts the players attributes.
There are four types of inserts each with four levels of increasing effects.
Health – Increases your maximum health.
Regeneration – Increases the rate at which you regenerate health.
Toughness – Decreases the damage taken by enemy bullets.
Crit Evasion – Decreases the chance that the enemy will give you a critical hit.
Grenades have two types, impact and fuse and two variants which increase the blast range and damage.
Magnum ammo can be equipped onto a weapon to provide extra damage.
There are currently six maps in the Open Beta, these are not final maps and have much changed from the closed beta.
Shearwater 51 – Oil Rig based Onslaught Mode Map
Markhov Station – Moscow Metro based Conquest Mode Map
Korolyov Towers – Construction site based Onslaught Mode Map
Chertanovo LZ – Moscow City based Conquest Mode Map
Tomsk-9 – Russian Nuclear Processing Planet based Onslaught Mode Map
Balaklava Sub-Pen – Submarine Pen based Holdout Mode Map
Game Details