#1 Rated Ghost Tour in Alexandria VA
From natives who lived here thousands of years ago, to John Smith and the Revolutionary and Civil Wars, join us for an unflinching look into the city's history, and tales of the very real hauntings experienced by its residents.
Alexandria Ghosts reveals Old Town's hallowed past and eerie hauntings to show you why Alexandria is one of the most haunted places in Virginia.
Ghost Tour Meeting Location: All ghost tours meet at 301 King St., in front of the fountain across the street from Subway and Sur la Table
Tour Duration: 60 to 90 minutes
To Order: Press "Get Tickets" for availability.
Ghost tours are held nightly, rain or shine!
The Experiences You've Heard About
Read All Reviews
Alexandria: Virginia's Most Haunted City?
Of all the cities you will visit in your life, Alexandria is one that you will not be surprised to discover is haunted. This town has encountered extreme devastation and death due to events like the Revolutionary and Civil War and more minor tragedies such as murders and unexpected, traumatic deaths. Today, the streets are full of 4,000 historic buildings that still stand for us to explore. All of them are filled with memories of the past and the numerous people that have walked the streets. 
Although you will find that modern-day Alexandria is a busy city, it did not start this way. It first arose as a tobacco port on the Potomac River (a "questionable startup" according to Michael Lee Pope) and quickly rose to power in Colonial America. Three families from Scotland, the Alexander's, the Ramsey's, and the Carlyle's, established Alexandria long ago in 1749 to allow the easy transport of tobacco from Virginia to England. George Washington designed the city streets, purchasing a house a short distance from here, where he spent a lot of his time. Washington is not the only founding father to fall in love with the city. Alexandria has also played host to Thomas Jefferson, John Adams, and James Madison. Because of its geographical importance, power as a seaport, and the railroad that connected the area to other significant Virginian cities, Alexandria was an important place to control. In fact, during wartime, like the Civil War, opposing sides would fight to have access to this city and resources. 
Colonial Era: French and Indian War and the Revolutionary War
Nearly 10,000 years after indigenous Virginians occupied what is now Alexandria, John Smith arrived from Jamestown in the summer of 1608 during his explorations. Smith noted a settlement of natives in Alexandria, called Assaomeck. 61 years later in 1669, Robert Howsing was granted a patent for 6,000 acres of land for transporting over 100 colonists to Virginia. These 6,000 acres would become Alexandria in 1749, after elites in nearby Fairfax, aided by an aspiring young surveyor by the name of George Washington who made a sketch of the shoreline, touting the potential for use of the tobacco warehouse sites during Virginia's legislative session. In 1755, General Braddock organized the disastrous expedition against Fort Duquesne at the outset of the French and Indian War. 
The War of 1812
The city held its position as an influential port for decades, declining shortly after the War of 1812. This had nothing to do with the damage done to the city or its port during the war, but instead, it was due to the town's embarrassing decision to surrender to the British without a fight. This surrender was a blight upon the city's reputation, leading to the loss of their port's power and causing the other states to look upon them with disdain. Although the city lost its power and respect because of its surrender, the town continued to survive throughout periods of war, fire, and death. Even now, it covers around 15 miles of Northern Virginia, and Old Town Alexandria is a popular and busy city in Virginia, where people come from all over to take in the history and learn about the people who have lived in the town over the past 300 years, some of whom may still remain on our historic streets.
Brother VS Brother: The Civil War
This city was so influential in the 1800s that the Union and Confederate armies fought for control of the area. Sadly, Alexandria and its port benefited as a robust slave trading port, playing a role in the United States' most tragic chapter of history. During the Civil War, no battle actually took place in the city itself, and the town was able to avoid war damage experienced in other areas. The Union Army occupied Alexandria during the Civil War, and from here engaged in some of the early battles of the war with no doctors or medical care. With the First Battle of Bull Run taking place so close, why transport the medical teams and resources if they are just a short distance away? They instead converted many of the town's buildings into hospitals, which held all of the soldiers who were injured nearby. Many survived, but unfortunately, many did not, and it was common to walk down the streets of Alexandria and see the bodies of soldiers lining the sidewalks because the hospitals had no room for them inside. Or piles of human limbs piled up waiting to be buried, as blood flowed down the streets of makeshift hospitals. So many were lost that on an entire block of Fairfax Street, bodies were piled on top of each other, as many as four people high. Anyone who walked down the street at the time waded through an ankle-high river of blood. 
You'll have fun: You don't have to believe in Ghosts or hauntings
Ruth Lincoln Kaye wrote, "If a ghost is seen by only one person, you have to question either the authenticity of the ghost or the veracity of the teller of the tale. But when a ghost is seen many times over a number of years — who wants to be the first to dispute its existence?" It is hard to dispute the existence of ghosts in Alexandria with the number of reports we have received. Whether these reports come from visitors on our tours or locals, it is easy to find accounts of hauntings in this city. Our walking ghost tours are about a mile in length and are appropriate for all ages.
Throughout our tour, our guides will share with you the ghosts of Alexandria that have haunted this town for hundreds of years. Since Alexandria has the highest concentration of haunted buildings in Virginia, perhaps you will be lucky enough to encounter some of these specters tonight. People have reported seeing apparitions, the slight touch on an arm, air blown on the back of a neck, or the sudden and unexplained smell of tobacco smoke, to name but a few. We hope you'll join us on a walking ghost tour through Old Town Alexandria!
Get the scariest offers and stay current on sales and events.
Read Our Blog For More Haunted History!
The schafer house ghosts, tales of the female stranger ghost, the ghosts of carlyle house.
Alexandria Colonial Tours
The only locally owned provider of historic and ghost tour experiences in Alexandria, Virginia.
Use our convenient online calendar to purchase tickets for the ultimate journey into the past.
Witness the eerie ghosts of colonial Alexandria and explore the city's rich history with us .

Get Spooked in Alexandria This Halloween With Ghost Tours and More

Del Ray Halloween Parade Sunday, October 24, 2021 at 2 p.m. Admission: Free Parade begins at Mount Vernon Ave., south of E. Bellefonte Ave. visitdelray.com/halloween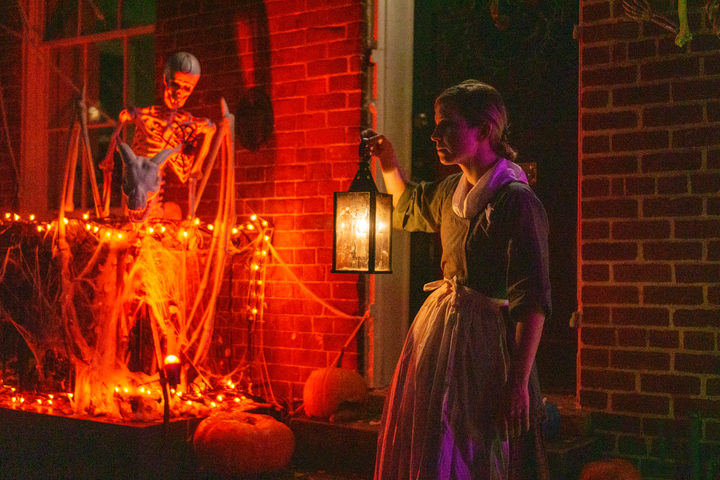 Kevin Dauray
The most important good news and events of the day.
Subscribe to our mailing list to receives daily updates direct to your inbox!
Alexandria City High School Holds Mock Election for Students
26th annual art on the avenue commences despite power outage, related articles.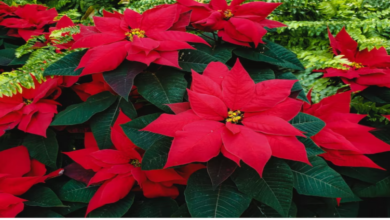 Old Town Alexandria Christmas Market and Holiday Craft Show this Saturday at John Carlyle Square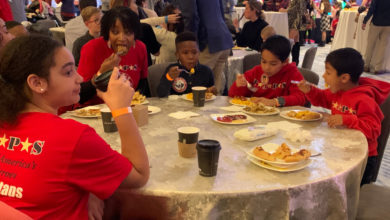 Magical Night as Military Families and Kids Celebrate the Holiday Early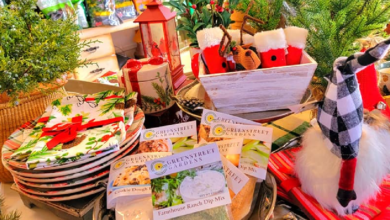 Holiday Open House this Friday 6-9 pm at Greenstreet Gardens of Alexandria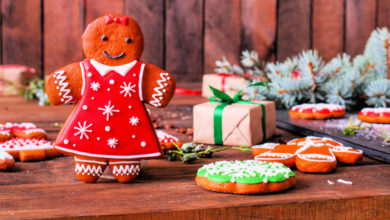 Alexandria Cookie Crawl 2022 Kicks off Holiday Fun
One comment.
Pingback: Get Spooked In Alexandria This Halloween With Ghost Excursions And Extra
1-8-Ghost-TOur
Alexandria Ghost Tour Pub Crawl
Get directions
Leave a review
From $29.95  per person
The stories are a good mix of history as well as some popular ghost stories along the way.
Leaving from
The Alexandrian Hotel 480 King Street Alexandria, VA 22314
Tour Information
The historic port city of Alexandria, VA is famous for its cobblestone streets and centuries-old architecture. Our Nightly Spirits Haunted Pub Tour will show you the darker side of the early American history that lurks around every corner. Your costumed guide will take you on a walking route along the riverbanks of the Potomac, through dark alleyways, past ominous rowhouses, and into the ghostliest taverns of Old Town Alexandria. You will enjoy sipping on spirits named after the most famous local ghosts while hearing accounts of warfare, treachery, and tragic love stories. Whether you join us for stories of the past, the paranormal, or the pubs, we've got you covered!
What to Expect: You will be taken on a 2-2.5 hour walking tour that will explore some of the most well-known haunted locations in Alexandria, VA. The pubs that we visit on this tour can be small and crowded at times, so our guides will tell most of the stories outside or along the way on this tour. Each stop has a full bar with plenty of options for you to purchase some liquid courage. The tour will end just a couple blocks from where we start, which allows for easy access to some of the other great bars that Old Town Alexandria has to offer. You will visit up to 3 haunted bars* so there will be plenty of liquid courage available for purchase as you face the former residents of Old Town.
*Nightly Spirits does not guarantee a certain number of bars or a specific route, but our guides are equipped with plenty of chilling ghost stories to ensure you have a fun evening.
Tour Requirements:
The purchase of alcohol is not included or required.
All tour guests must be 21+.
This is a walking tour that covers a little under a mile in total. Because we do visit bars in historic buildings, this tour is not recommended for those with mobility restrictions.
Tours run in all weather, so please prepare accordingly.
Why we're the best
5-star rating, tours offered year-round, full-time ghost hunter, walking tours, rain, snow or shine, personal touch.
You May Also Be Interested In
Alexandria private spooktacular ghost walk.
We found it only fitting that we open our ghost tours to everyone of any age that dare hear stories of the haunted and historic past...
Alexandria Private Nightmares And Nightcaps Ghost Walk
Your costumed guide will take you on a 1.5-hour journey through historic Old Town Alexandria. Your walking tour...
Alexandria Spooktacular All-Ages Ghost Walk
Nightly Spirits has created the best Alexandria Ghost Tour that is finally open to All Ages!
Ghost Tours & Pub Tours
New Orleans
San Antonio
St. Augustine
Washington DC
Scary Good Deals

Login / Register
(703) 286-1333
Alexandria Events and Entertainment
Best Ghost Tours and Haunted Locations in Alexandria, VA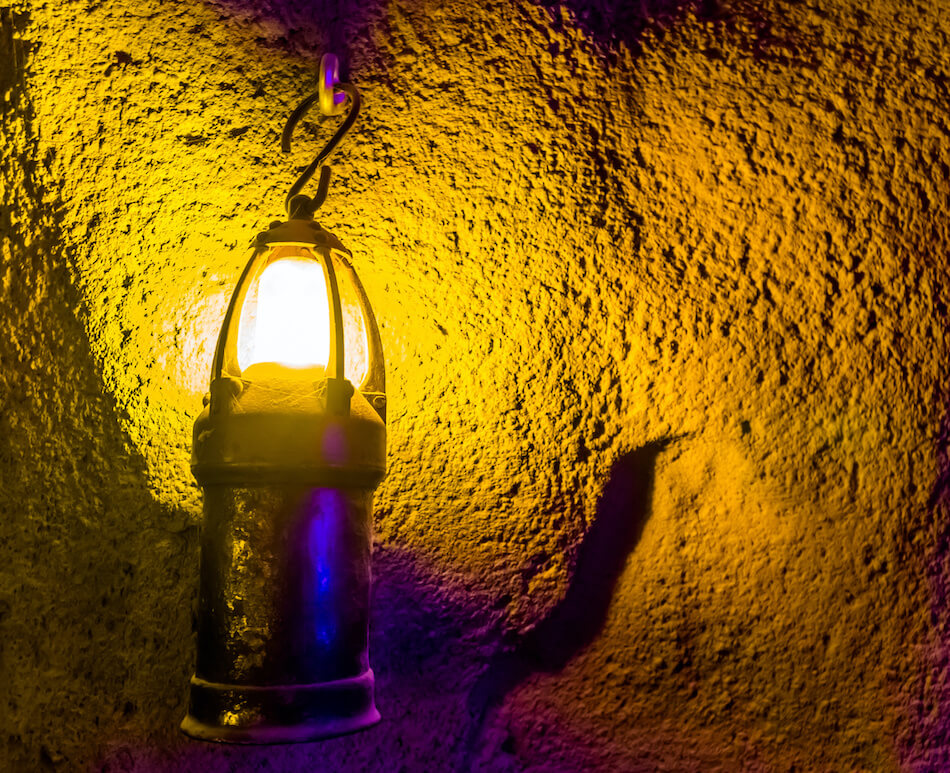 Alexandria's Original Ghost & Graveyard Tour
Address: Alexandria's Original Ghost & Graveyard Tour, 221 King Street, Alexandria, VA 22314
Hours: Tour times vary throughout the week but typically depart at 7:30 p.m., 8:30 p.m., or 9 p.m. on the weekends
Locals and tourists alike will find Alexandria's Original Ghost & Graveyard Tour to be the classic walking tour experience they were craving. This walking tour is hosted by Alexandria Colonial Tours, based out of the Alexandria Visitors Center at Ramsey House. On this tour, local guides take people throughout the streets and houses in Old Town Alexandria in search of some of the most iconic haunted spots in the city. At each stop along the way, the knowledgeable guide will provide a bit of background about the building and share a spooky tale about supposed hauntings that have taken place there. While all ages are welcome on this tour, it's worth noting that it often occurs during dusk or after dark, and some of the shared tales may frighten young children.
Nightly Spirits—Old Town Alexandria Tour
Address: Nightly Spirits—Old Town Alexandria Tour, 203 The Strand Alexandria, VA 22314
Hours: 8:30 p.m. Daily
For adults who want to combine their love of beer with their passion for history, the Nightly Spirits—Old Town Alexandria Tour is an amazing option. This daily tour is a two-and-a-half-hour walking tour that takes visitors after dark through the streets of Old Town, where most of the homes have gas-lantern porch lights to this day. In addition to sharing stories about some of the most haunted spots in the city along the way, the guide also takes tourists to three or four pubs in the city where they can stop for a quick drink. This tour is popular among visitors in the city and among residents who are in the mood for a fun night out.
Spirits of Carlyle House Tour
Address: Spirits of Carlyle House Tour, 121 N. Fairfax St., Alexandria, VA 22314
Hours: 8:30 p.m. on October 8, 15, 22 and 29
Built around the same time that Alexandria was settled, the Carlyle House is one of the oldest homes in the city—and also one of the most haunted. While many walking tours stop by the Carlyle House, the parks department puts on the Spirits of Carlyle House Tour for interested visitors each October. The tour takes place by candlelight on the house's grounds, and participants will enjoy stories that will make their skin shiver.
Ghost Stories of Mount Vernon
Address: Ghost Stories of Mount Vernon, 3200 Mount Vernon Memorial Highway, Mt. Vernon, VA 22121
Hours: 9 a.m. to 5 p.m. Daily
Just outside the city limits of Alexandria is George Washington's estate of Mount Vernon. The homes near Mount Vernon are in an area considered by many to be one of the most haunted spots around, and many ghostly tales are told about the property. Tourists can visit the estate to learn more about the spookier side of the first president's home.
Ghost Tours in Alexandria Are Frighteningly Fun
From walking tours that travel to all of the most haunted spots in Old Town to spectacular spots that may—or may not—have a few extra residents living in the shadows, Alexandria is a city filled with the potential for frights and delights.
Post a Comment
We're here to help.
Have a Question or Want a Free Market Report?
Advanced Search
Featured Listings
Market Statistics
Property Tracker
Cameron Station
Mount Vernon
Old Town Alexandria
Alexandria South
New Listings
Waterfront Homes
Buyer Services
First Time Home Buying
Steps To Buying A Home
Our Guarantee
Home Finder
Home Selling Guide
Market Conditions Report
What's My Home Worth
Marketing Plan
Homeowner Resources
Selling Your Home
West Springfield
MILITARY RELOCATION & PCS
Area Schools
Commuter Information
Fort Belvoir Oktoberfest
Military on the Move Rebate
Military Relocation PCS
Fort Belvoir
Fort McNair
Joint Base Andrews
Meet the Team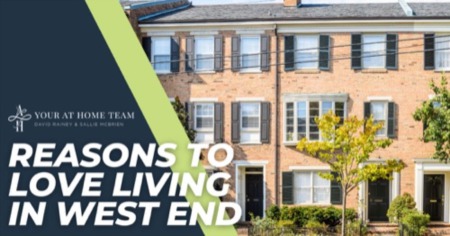 Popular Searches
Press release, halloween events feature ghost tours, spooky happenings and more in alexandria, va.
October 3, 2022
Rebecca Doser, [email protected]  or 703-652-5363 Claire Mouledoux, [email protected] or 703-652-5367
Halloween Events Feature Ghost Tours, Spooky Happenings and More in Alexandria, VA
Alexandria, VA —Dating back to 1749, Alexandria's history is filled with remarkable stories and mysterious legends embedded in its brick-lined streets and centuries-old sites. Enjoy Halloween in Alexandria by embarking on a goosebumps-inducing  Ghost & Graveyard Tour , showing off your four-legged friends in fashionable costumes at Barkhaus and hearing chilling stories at historic sites like Carlyle House and Gadsby's Tavern Museum . Voted a  Travel + Leisure   Best City in the U.S. 2022 , Alexandria offers a buzzing waterfront and booming independent boutique and restaurant scene to savor around Halloween and beyond.
Get spooked with Halloween events and activities in Alexandria with the event listings below and at VisitAlexandria.com/Halloween .
Del Ray Halloween Parade October 30, 2022, at 2 p.m. Admission: Free Begins at Mount Vernon Ave., south of E. Bellefonte Ave., Alexandria, VA 22301 visitdelray.com/halloween
One of Del Ray's favorite traditions, the annual Del Ray Halloween Parade, returns once again. Children, pets and strollers in costumes are invited to march and show off their finest and scariest Halloween garb; awards are given for Best Pet Costume, Best Decorated Business, Best Decorated Home and Best Decorated Stroller.
Ghost Tours
Alexandria Colonial Tours' Ghost & Graveyard Tour Nightly in October from 7:30 to 8:30 p.m. Fridays and Saturdays in October from 8:30 to 9:30 p.m. and 9 to 10 p.m. Admission: $15 for adults; $10 for children; free for children under 6 years old Tours meet at the Alexandria Visitor Center, 221 King Street, Alexandria, VA 22314 alexcolonialtours.com
Walk your way through the charming streets of historic Old Town Alexandria. Follow a colonial-costumed guide by lantern light for an engaging history tour on Alexandria's original Ghost & Graveyard Tour. During this entertaining tour, you'll hear ghost stories, legends, folklore, unsolved mysteries, tales of romance and angry ghosts looking for revenge.
Nightly Spirits October through December 2022, Thursdays through Sundays from 7:30 to 10 p.m.; 8:30 to 11 p.m. Admission: 21 and over at $25 plus tax Tours meet at The Alexandrian, 480 King Street, Alexandria, VA 22314 nightlyspirits.com/old-town-tours/
Sip a local beverage and listen to the secret and spooky lore of Alexandria's haunted past. Hear tales of the ghosts that wander the streets of Alexandria and haunt local establishments. These tours are for individuals ages 21 and over. Haunted private tours are also available for all ages.
Trick or Treat Opportunities
Trick-or-Treating at Mount Vernon October 29, 2022, from 2 to 6 p.m. Admission: General public: $25 per adult; $15 per youth; Members: $17 per adult; $9 per youth George Washington's Mount Vernon, 3200 Mount Vernon Memorial Highway Mount Vernon, Virginia 22121 703-780-2000 mountvernon.org
Celebrate Halloween with 18 th -century entertainment and activities. Visit Mount Vernon in costume, watch Halloween-themed Punch & Judy shows, see 18 th -century chocolate-making demonstrations and more. Trick-or-treating at Mount Vernon takes place rain or shine.
Old Town Family Trick or Treat October 29, 2022, from 12 to 4 p.m. Admission: Free Various locations in Old Town Alexandria, VA 22314 oldtownbusiness.org
Bring the family and enjoy trick-or-treating in the various shops and restaurants in Old Town. Bring your own "boo bag." Maps will be provided.
Festive Events
Made in ALX's Halloween Tree Craft Workshop October 15, 2022, from 11 a.m. to 1 p.m. Admission: $45 per person Made in ALX, 533 Montgomery St., Alexandria, VA 22314 madeinalx.com
Come out and make your own spooky tree that lights up with ghosts, bats or any spooky creature that calls to you! Beginners and those that are super crafty are welcome. Recommended for individuals ages 12 and up. Participants will sculpt with polymer clay, bake, paint and bend wire to create their own spooky tree. All materials will be provided during the workshop.
Fall Frolic at Lee-Fendall House Museum October 22, 2022, from 10 a.m. to 4 p.m. Admission: $15 per children ages 2-12, Accompanying adults $5 each, Infants under 2 are free Lee-Fendall House Museum, 614 Oronoco St., Alexandria, VA 22314 leefendallhouse.org
Enjoy some fall-themed family fun in the garden during Lee-Fendall House's Fall Frolic event. Activities catered to children ages 3-12 include a "ghost" hunt, crafts, a costume parade and more. Timed tickets must be purchased in advance. Sessions start on the hour between 10 a.m. and 3:00 p.m. and are limited to 20 children each. Tickets are $15 per participating child ages 2-12. Accompanying adults are $5 each and infants under the age of 2 are free. 2 nd  Annual Carlyle Halloween Stampede October 29, 2022, 2 to 6 p.m. Admission: $10 per person Whiskey & Oyster, 301 John Carlyle St., Alexandria, VA 22314 eventbrite.com
The 2 nd  Annual Carlyle Halloween Stampede  features all-day festive cocktails, signature party favors, costume contests, photos ops, giveaways and more. Guests can start the crawl at any of the participating restaurants: Whiskey & Oyster, Sweet Fire Donna's, Tequila and Taco or Lost Boy Cider. Costumes are recommended. There will be costume prizes for the most festively dressed participants. A Dog Costume Contest will also take place for furry friends. 100% of the registration fee will be donated to the nonprofit ALIVE! in Alexandria.
Dog-Friendly Festivities
Sleepy Howllow at Barkhaus October 27, 2022, from 7:30 to 10 p.m. Admission: $40 for members, $55 for the public Barkhaus, 529 E. Howell Ave., Alexandria, VA 22301 brewskisbarkhaus.com
Barkhaus, the D.C. Metro area's first dog bar, invites you for an enchanting evening in the woods of Sleepy Howllow. This private haunted -themed event includes admission for one per person, beer, wine, candy, snacks and puppuccinos. Costumes are required. Must be 21 and over. A portion of the proceeds will support the American Society for the Prevention of Cruelty to Animals .
Nightmare at Barkhaus October 29, 2022, from 5 to 8 p.m. Admission: Free Barkhaus, 529 E. Howell Ave., Alexandria, VA 22301 brewskisbarkhaus.com
Get ready for the spookiest night of your life as Barkhaus celebrates All Hallows' Eve with the living and the dead. It's your pup's favorite season, and Barkhaus dares all four-legged friends and their parents to join the 3 rd annual Halloween party. The event will include a costume contest and spooky food and drink specials. Costumed are highly recommended for both humans and pups.
Old Town Doggie Trick or Treat October 30, 2022, from 1 to 5 p.m. Admission: Free The Dog Park, 705 King Street, Alexandria, VA 22314 oldtownbusiness.org
Bring your spooky pooch over to The Dog Park for a Halloween "boo bag" full of treats for your pup. After registering at The Dog Park retail store, you and your dog will enjoy a leisurely stroll around Old Town and receive boo bags while supplies last.
Historical Haunts
Poison Specialty Tour at the Apothecary Museum October 7 and 21, 2022, from 5:30 to 6:45 p.m. October 16 and 30, from 11 a.m. to 12:15 p.m. Admission: $15 per person, $12 for OHA members Stabler-Leadbeater Apothecary Museum, 105–107 S.  Fairfax St., Alexandria, VA 22314 alexandriava.gov/Shop
Explore the sinister side of medicine on the Apothecary Museum's Poison Tour. This tour explores several different types of poisons, their historic uses at the Apothecary and what we know today. The event is recommended for ages 18 and up.
Death Comes to Carlyle House  October 7, 14, 21 and 28, 2022, from 6 to 8 p.m. Admission: $12 per person Carlyle House Historic Park, 121 N Fairfax St., Alexandria, VA 22314 703-549-2997 novaparks.com/parks/carlyle-house-historic-park/events/death-comes-to-carlyle-house
Carlyle House presents an exhibit on mourning practices in the 18 th -century through the experiences of those who occupied the Carlyle household, mourning the death of Alexandria's co-founder, John Carlyle, in September 1780. Reservations are required as space is limited.
Death at the City Hotel at Gadsby's Tavern Museum October 14, 2022, 7 to 9 p.m. Admission: $30 per person. Ages 21 and over. Gadsby's Tavern Museum, 134 N. Royal St., Alexandria, VA, 22314 alexandriava.gov/Shop
In 1808, Death visited Alexandria's City Hotel when the curtain fell upon one of theatre's "Brightest Ornaments." While a guest at the hotel, Anne Brunton Merry Wignell Warren, the most celebrated actress in the U.S., shockingly lost both her infant son and her own life at the young age of 39 in what is now known as Gadsby's Tavern Museum. Learn about phantasmagoria, a terrifying stage effect used during Warren's life, and see if you can spot the phantasmagoria effects used in the short silent film, Frankenstein (1910). The program includes one phantasmagorically delicious cocktail (including a spirit-free version), a friendly macabre trivia competition (individuals or teams of up to 6 welcome), a film viewing and fun conversation. A cash bar will be available for purchase of additional cocktails. Individuals ages 21 and over are welcome.
Hand Brooms & History at   Carlyle House Historic Park October 15, 2022, 1 and 3 p.m. Admission: $25 per person Carlyle House Historic Park, 121 N Fairfax St., Alexandria, VA 22314 novaparks.com
Learn how to make a custom turkey-tail style hand broom, while discovering some of the history and superstitions surrounding this seemingly innocuous household item.  Tickets  to the program include materials and instruction to make one turkey tail style hand broom for you to take home, plus a tour inside Carlyle House. Please allocate up to 2 hours for this program.
Grief and Ghosts Tour at Lee-Fendall House Museum October 21, 22, 28 and 29, 2022, from 7 to 9 p.m. Admission: $15 per person Lee-Fendall House Museum, 614 Oronoco St., Alexandria, VA 22314 leefendallhouse.org
Explore Victorian mourning traditions coupled with stories of tragic deaths and mysterious occurrences at the Lee-Fendall House. Customs such as draping the mirrors after a death, funeral practices, hair jewelry, mourning clothing and séances will be explored. These tours offer a rare opportunity to see the house after dark. Tours will be offered every half hour from 7 to 9 p.m. Tours will be limited to 12 participants and tickets must be purchased in advance here . Face masks are recommended.
Eerie Entertainment
The Little Theatre of Alexandria Presents "Design for Murder" October 15 to November 5, 2022, Wednesdays through Sundays at 8 p.m. Admission: $21 to 24 per person The Little Theatre of Alexandria, 600 Wolfe St., Alexandria, VA 22314 thelittletheatre.com
Murder, romance and comedy are the three best ingredients for a fun, suspense-filled evening of theatre. This fast-moving, highly tense whodunit treats the audience to a remote mansion, a sleazy blackmailer, a trench coat-clad detective and even a dark and stormy night. A once-wealthy mother and son struggle to keep up appearances at the old mansion, but when a maid is murdered, everyone becomes a suspect.
Raven's Night at the Birchmere October 29, 2022, beginning at 7:30 p.m. Admission: $35 per person The Birchmere, 3701 Mount Vernon Ave., Alexandria, VA 22305 704-549-7500 birchmere.com
In its 10 th year, Raven's Night creeps, slithers, and slinks its way back to The Birchmere. Mark your calendars and dress up to spend Halloween weekend with The Birchmere for a unique event featuring fusion belly dance, live music, a costume contest and a pre-show carnival. This year's theme, "Underworld," brings the most iconic demons, witches and wizards to the stage—a magical night and a feast fit for all fandoms.
Poe in Alexandria at Alexandria History Museum at The Lyceum October 30 and 31, 2022, from 8 to 9:30 p.m. Admission: $20 per person Alexandria History Museum at The Lyceum, 201 S. Washington St., Alexandria, VA 22314 alexandriava.gov/Shop Enjoy an unforgettable evening with America's earliest master of the macabre, Edgar Allen Poe. Actor David Keltz returns to The Lyceum's lecture hall to re-create Poe's visit to Virginia in 1849, shortly before his death. This year's performance will include short stories, poems, musings, literary criticism and a comic essay never before performed at The Lyceum. Mr. Keltz's performance has been lauded by The Poe House and Museum in Baltimore, The Poe Museum in Richmond and the Poe National Historic Site in Philadelphia. Reservations are strongly recommended. Doors open at 7:30 p.m.; performance begins at 8 p.m.
About Alexandria, Virginia Voted a  Travel + Leisure   Best City in the U.S. 2022 and a Southern Living   Best City on the Rise 2022 , Alexandria hums with a cosmopolitan feel and a walkable lifestyle—a welcoming weekend escape next to our nation's capital. Founded in 1749, Old Town Alexandria is the nation's third oldest locally designated historic district, boasting more than 200 independent restaurants and boutiques alongside intimate historic museums and new happenings at the waterfront. At the heart of it all is bustling King Street, a walkable mile recognized as one of the "Great Streets" of America. Walk in the footsteps of George Washington and American's Founding Fathers while learning about Black history and African American changemakers that have shaped the history of Alexandria and the U.S.
Connect with us! Web:                     VisitAlexandria.com Facebook:            VisitAlexandriaVA Twitter:                AlexandriaVA Instagram:           VisitAlexVA Hashtag:             #visitALX
From our partners
Things to Do
All Things To Do
The Best Of Blog
Experience the Waterfront
Historic Attractions and Museums
Neighborhoods
Arts and Culture
Outdoor Activities and Wellness
Signature Events
Restaurants
All Restaurants
Pet Friendly
Outdoor Dining
Explore Old Town Alexandria
Top Things to Do in Old Town
Old Town Restaurants
Alexandria Waterfront
Old Town Shopping
Old Town Hotels
Places to Stay
Alexandria Hotels
Vacation Rentals
Hotel Packages
Old Town Alexandria Hotels
Meeting Hotels and Facilities
Plan Your Trip
Explore The D.C. Region
Free Trolley and Bus
Getting To & Around Alexandria
Why Alexandria
Plan Your Meeting
Unique Venues
Group Things To Do
Group Dining
Meeting Tools & Resources
Contact the Sales Team
Submit Your RFP
Weddings Home
Reception Venues
Guest Accommodations
Wedding Vendors
Pre & Post Wedding Activities
Alexandria Insider Newsletter
The best holiday events, shows and markets in the D.C. area
At this time of year, there are more things to do in the D.C. area than there are names on Santa's "nice" list. Every night brings choices: Do you want to groove to holiday tunes or join a singalong? Should you head to a walk-through light display or go watch the Sugar Plum Fairy pirouette? And where are you going to find the perfect gift for your mom — or yourself?
We've combed through hundreds of offerings to compile this list of dozens of suggested holiday happenings, curating it to highlight a variety of activities and locations. We'll be the first to admit we couldn't squeeze in all of our favorite annual events. But don't worry: This is far from the final word. We'll have even more suggestions online, as well as in our weekly Things to Do guides, throughout the holiday season.
'A Christmas Carol' and cabarets
'A Christmas Carol' at Ford's Theatre
It's almost impossible to imagine the holidays without the booming baritone of Craig Wallace, a juggernaut of the D.C. theater scene best known in early days for his Shakespearean work. Since 2016, he's performed as the miserly Ebenezer Scrooge in Ford's Theatre's "A Christmas Carol," a traditional version of the story set in Victorian London. The popular show, which has been a holiday fixture at Ford's for more than four decades, runs through the end of December, with a sensory-friendly performance on Dec. 10. Plus, unlike some other productions, this one includes actual caroling. Select days through Dec. 31. Ford's Theatre, 511 10th St. NW. fords.org . $33-$139.
'A Christmas Carol' at Olney Theatre Center
This classic telling of Charles Dickens's ghost story is maybe the most traditional of the bunch — it's performed the way Dickens himself recited the story on his world tour, as a solo show. About 99 percent of the text is drawn from the original novella, and Paul Morella plays 51 separate characters. In a show now celebrating 14 seasons, here's what's new this year: design elements like dry ice, shadows and fog, plus richer lighting design. It's a "pop-up book come to life," Morella writes. Select days through Dec. 31 with performances at 3 and 7:45 p.m. Olney Theatre Center, 2001 Olney Sandy Spring Rd., Olney. olneytheatre.org . $40-$55.
Gay Men's Chorus of Washington's 'The Holiday Show'
The sure-to-sell-out annual extravaganza from the Gay Men's Chorus is back this year with the return of old audience favorites (both holiday-related and not), dancers, fun costumes and lots of sparkles, plus an appearance from Santa. The full chorus is featured alongside the GenOUT Youth Chorus. Make sure to get tickets early. Dec. 2 and 9 at 8 p.m., Dec. 9 at 3 p.m., Dec. 10 at 5 p.m. Lincoln Theatre, 1215 U St. NW. gmcw.org . $25-$65.
Big Freedia's Christmas in Central City Tour at 9:30 Club
"International bounce diva" (her words) Big Freedia has worked with artists from Beyoncé to Drake, but this season, she's trading international pop stardom for something a little more Hallmark — if Hallmark soundtracks included tracks like " Make It Jingle " ("Lips are red/ Pockets are green/ 'Tis the season to be queen"). Dec. 5 at 7 p.m. 9:30 Club, 815 V St. NW. 9:30.com . $26.
'The Jinkx & DeLa Holiday Show' at Capital One Hall
Christmas's favorite drag queens Jinkx Monsoon and BenDeLaCreme return for an all-new edition of their holiday show at the Tysons Corner theater. The spectacle includes annual favorites alongside comedy skits and new songs (which, in previous years, featured a Christmas pageant and the "Nativity Twist"). The show contains mature themes and language, so leave the little ones at home for this one. Dec. 7 at 7 p.m. Capital One Hall, 7750 Capital One Tower Rd., Tysons. capitalonehall.com . $50-$353.
'A John Waters Christmas' at the Birchmere
The provocative filmmaker's Christmas comedy tour is this year subtitled "Let's Blow It Up!," which is fitting based on topics of promised bits: "yuletide diseases with booster shots that actually get you high," "kindergarten detention drag shows in Florida" and "gift certificates to the Dark Web for your parents." Dec. 20 at 7:30 p.m. The Birchmere Music Hall, 3701 Mount Vernon Ave., Alexandria. birchmere.com . $60.
Concerts: Choral and classical
Nightly caroling at Willard InterContinental
Now in its 22nd year, Willard InterContinental's caroling program plays host to dozens of performers nightly through most of December. It's a great opportunity to catch snippets of holiday concerts from members of the Gay Men's Chorus of Washington or the City Singers you may have missed. There are also performances from community groups, youth ensembles and schools, and new-to-Willard performers like an Austrian traditional choir called the Alpine Singers. Decked out in Christmas decor and watched over by a massive tree, the hotel's lobby is transformed into a stage — and a bar. The Moët & Chandon pop-up, which has champagne, seasonal drinks and zero-proof options, is meant to help meet outsize demand during the holiday season, when hotel guests and locals alike pop in and out for performances. Dec. 1-23 from 5:30 to 7:30 p.m. on weekdays and 6 to 8 p.m. on weekends. Willard InterContinental, 1401 Pennsylvania Ave. NW. washington.intercontinental.com . Free.
Epiphany Choir Christmas Concert at Church of the Epiphany
Sneak out for a long lunch to watch the Epiphany Choir's annual Christmas concert, which this year includes "Rejoice in the Lamb" and "The Twelve Days of Christmas." The 50-minute concert on a Tuesday is a festive midday pick-me-up for those who work downtown. Dec. 12 from 12:10 to 1 p.m. Church of the Epiphany, 1317 G St. NW. epiphanydc.org . Free.
The Washington Chorus's 'A Candlelight Christmas'
The Washington Chorus is joined by National Capital Brass and Percussion, side-by-side high school choirs, and organist Paul Byssainthe Jr. for several candlelight performances of "A Candlelight Christmas," a medley with hints of traditional holiday tunes. A performance at Strathmore is followed by four performances at the Kennedy Center. Dec. 15 at 8 p.m. Music Center at Strathmore, 5301 Tuckerman Lane, North Bethesda. strathmore.org . $15-$79. Dec. 16 at 3 p.m., Dec. 20 and 21 at 7 p.m., Dec. 22 at 8 p.m. Kennedy Center, 2700 F St. NW. kennedy-center.org . $15-$99.
Cathedral Choral Society's 'Joy of Christmas' at Washington National Cathedral
Washington National Cathedral's resident choir presents two performances of "Joy of Christmas," which starts with "Once in Royal David's City" and builds into a sweeping epic of horns, bells and dozens of voices. To skip the ticket cost, register for the live stream for pay-what-you-wish. Dec. 16 at 2 and 6 p.m., Dec. 17 at 4 p.m. Washington National Cathedral, 3101 Wisconsin Ave. NW. cathedralchoralsociety.org . $42-$95.
Washington National Cathedral Christmas Organ Recital
Cathedral organists Thomas Sheehan and Rebecca Ehren present on Christmas a program of festive music. Come in person for free or play the live stream as you finish opening presents. Dec. 25 at 1:30 p.m. Washington National Cathedral, 3101 Wisconsin Ave. NW. cathedral.org . Free.
Jazz concerts
'A Charlie Brown Christmas' with the Eric Byrd Trio
The Eric Byrd Trio is bringing to life the jazz-infused soundtrack of the 1965 "A Charlie Brown Christmas" special with several sets of performances, including two near D.C. Catch the performance at the Hamilton Live over dinner (or a late lunch) and drinks. Nov. 26 at 3 p.m. and 6:30 p.m. Hamilton Live, 600 14th St. NW. live.thehamilton.com . $15-$40.
NPR's 'A Jazz Piano Christmas' at the Kennedy Center
Three Cuban pianists are in the spotlight at this year's piano holiday celebration by NPR. Hear jazz-infused renditions of holiday classics by Melvis Santa, Alfredo Rodriguez and Hilario Durán at the Kennedy Center in an annual concert that's usually sold out by the time it rolls around. (Read: Grab your tickets now.) Dec. 2 at 7 and 9 p.m. Kennedy Center, 2700 F St. NW. kennedy-center.org . $59-$79.
Bohemian Caverns Jazz Orchestra: 'A Bohemian Christmas' at Atlas
Hear the 17-piece big band Bohemian Caverns Jazz Orchestra play cool classics by Shorty Rogers, Thad Jones, Duke Ellington and more. Now in its 12th year, the crew is headed by saxophonist and educator Brad Linde. Dec. 4 at 8 p.m. Atlas Performing Arts Center, 1333 H St. NE. atlasarts.org . $30.
Duke Ellington's 'Nutcracker' with Eric Felten Jazz Orchestra at Blues Alley
This time of year, Blues Alley, the long-standing Georgetown supper club, puts on almost exclusively jazzed-up Christmas shows, but none is as popular as Eric Felten Jazz Orchestra's performance of the "Nutcracker" Suite. Felten's swing group has been a holiday staple since long before he recorded its 2019 Blues Alley show — which may be why the both early evening performances are already sold out (tickets for two late shows are still available). In Duke Ellington's 1960 recomposition of the classic Tchaikovsky ballet, songs go from "Dance of the Reed-Pipes" to "Toot Toot Tootie Toot" and "Dance of the Sugar-Plum Fairy" to "Sugar Rum Cherry" and the like. Dec. 19 and 20 at 9 p.m. Blues Alley, 1073 Wisconsin Ave. NW. bluesalley.com . $40.
'All-Star Christmas EVE Jazz Jam' at Millennium Stage
Most years, when much of Washington comes to a standstill, the Kennedy Center's Jazz Jam provides a festive escape from home (or the extended family) on Christmas Day. But this year, for the first time, it's hosted on Christmas Eve. The gist stays the same: Chuck (vibraphone) and Robert (piano) Redd lead a team of musicians, including Lenny Robinson (drummer), James King (bass) and several vocalists in a free afternoon of seasonal favorites. Dec. 24 at noon. Kennedy Center, 2700 F St. NW. kennedy-center.org . Free; a limited number of advance tickets will be available Dec. 6, then every Wednesday two weeks before the performance.
Pop concerts
National Symphony Orchestra's Ugly Sweater Holiday Concert at the Anthem
See the National Symphony Orchestra perform in a venue besides the Kennedy Center's Concert Hall at its holiday pops show, which features favorites like "Sleigh Ride," "Carol of the Bells" and "I Saw Three Ships," along with music from "The Nutcracker" and "Babes in Toyland." The performance is conducted by Steven Reineke, music director of the New York Pops. Guests should don their ugliest knitwear, and note that entering the Kennedy Center's Ugly Sweater Contest could score a free ticket. Dec. 6 at 7:30 p.m. The Anthem, 901 Wharf St. SW. kennedy-center.org . $25-$40.
Baltimore Symphony Orchestra's 'How the Grinch Stole Christmas' at Strathmore
The Baltimore Symphony Orchestra's Films With Orchestra series — in which the orchestra plays along to the film score of a movie screening — has featured "The Wizard of Oz" and "Star Wars: Return of the Jedi," but this performance brings a more festive flair with the 2000 holiday classic starring Jim Carrey. Expect holiday decor and music in the Strathmore lobby, plus a selfie station and a Grinch cutout. Dec. 7 at 7:30 p.m. The Music Center at Strathmore, 5301 Tuckerman Lane, North Bethesda. strathmore.org . $23-$85.
Merry TubaChristmas at the Kennedy Center (and beyond!)
The booming, buzzy explosion of 250 tuba, euphonium and sousaphone players busting out "Jingle Bells" at the Kennedy Center has long marked a holiday tradition started 50 years ago in New York meant to shine a light on the orchestra's less-featured bass-cleffers. This free event, open to beginners and experts alike and held in the Concert Hall, is also conducted annually in cities around the world — including Annapolis ( Dec. 9 at 3 p.m. ), Alexandria ( Dec. 3 at 3 p.m. ) and Leesburg ( Dec. 10 at 2 p.m. ). Tickets for the Kennedy Center show are available on Nov. 22 and must be picked up from the box office by 5:45 the day of the performance. Dec. 11 at 6 p.m. Kennedy Center, 2700 F St. NW. kennedy-center.org . Free.
Handel's 'Messiah'
'Messiah Sing-Along' at the Kennedy Center
There are numerous chances to hear George Frideric Handel's oratorio in churches and concert halls throughout the holiday season, but fewer opportunities to actually belt out "hallelujah!" with the chorus. Since 1971, the Kennedy Center has hosted a public singalong of Messiah, which has grown into one of the performing arts center's most popular annual events. Held in the Concert Hall — the Kennedy Center's largest performance space — this year's "Messiah" features Nancia DAlimonte conducting the Washington National Opera Orchestra and a chorus of 150, including members of the College Park Chorale, Congressional Chorus, Fairfax Choral Society and Rockville Chorus, not to mention what the Kennedy Center calls "a very enthusiastic audience." Tickets are very much in demand, and the Kennedy Center allows audience members to reserve up to four tickets beginning Nov. 29 at 10 a.m. and continuing on a rolling basis. On the day of the concert, guests can pick up tickets at the box office at 4 p.m.; any tickets not claimed will be given to a standby line, beginning at 5:45 p.m. (Get there early if you're hoping to score seats.) Dec. 23 at 6 p.m. Kennedy Center, 2700 F St. NW. kennedy-center.org . Free.
Old Bridge Chamber Orchestra at the Hylton Performing Arts Center
The Woodbridge-based Old Bridge Chamber Orchestra, which is dedicated to performing free or low-cost classical concerts, is joined by the Gainesville Community Choir at George Mason University's Hylton Performing Arts Center for a night of "Messiah" and seasonal favorites. Pro tip: Print a copy of the vocal score of the "Hallelujah" chorus from the venue's website. Dec. 1 at 8 p.m. Hylton Performing Arts Center, 10960 George Mason Cir., Manassas. hyltoncenter.org . $15-$20; free for ages 17 and younger.
Washington National Cathedral
When it comes to "Messiah," no other concert venue in Washington offers an atmosphere like Washington National Cathedral. The Cathedral Chorus and its Baroque Orchestra join forces for four performances, including an abbreviated family-friendly version. Concerts are also streamed through the cathedral's website on a "pay what you wish" basis. Dec. 8-10; family performance Dec. 9 at noon. Washington National Cathedral, 3101 Wisconsin Ave. NW. cathedral.org . $59-$104; $35-$55 for family edition.
National Symphony Orchestra at the Kennedy Center
Conductor Laurence Equilbey leads the National Symphony Orchestra, the University of Maryland Concert Choir and guest soloists in the NSO's annual performance. Dec. 14-17. Kennedy Center, 2700 F St. NW. kennedy-center.org . $19-$99.
National Philharmonic
The National Philharmonic is a resident at Strathmore, but that's not the only place it's performing "Messiah" this December. First, there are two performances at Strathmore, featuring the NatPhil Orchestra and Chorale with the Baltimore Choral Arts Society in what the National Philharmonic calls a "new and novel semi-staged dramatic rendering" of "Messiah," with soloists moving around in front of the musicians. This is followed by a similar staging at the Capital One Hall in Tysons a few days later. Dec. 16 at 7:30 p.m. and Dec. 17 at 3 p.m. at the Music Center at Strathmore, 5301 Tuckerman Lane, North Bethesda. strathmore.org . $19-$109; free for ages 17 and younger. Dec. 20 at 7:30 p.m. at Capital One Hall, 7750 Capital One Tower Rd., Tysons. capitalonehall.com . $19.20-$103; free for ages 17 and younger.
Hanukkah celebrations
DCJCC Hanukkah Market
Makers and artists are bringing pottery, jewelry and other giftable items to the DCJCC for its annual holiday bazaar, an all-ages event featuring live music, food vendors, a hot chocolate bar, and classes in making olive oil cakes and arranging dried flowers. Nov. 28 from 6:30 to 8:30 p.m. Edlavitch DCJCC, 1529 16th St. NW. edcjcc.org . $7.
National Menorah Lighting
The D.C. area's most prominent event marking the start of the Festival of Lights is the National Menorah Lighting ceremony on the Ellipse — in past years, it's been attended by presidents, vice presidents and members of Congress, and broadcast to tens of millions. Expect food, including latkes and doughnuts; live music; and a presentation from the winner of a national essay contest. Dec. 7 from 3 to 6 p.m. The Ellipse. nationalmenorah.org. Free with reservation.
'Eight Nights of Klezmer' at Millennium Stage
Brooklyn-based Michael Winograd & the Honorable Mentshn take their shtick-filled klezmer performance to new levels in this high-energy performance that, despite its name, is available for only one night at the Kennedy Center's Millennium Stage. Advance tickets become available Nov. 22 at 10 a.m., and afterward are released on a rolling basis every Wednesday, two weeks out from the performance. Dec. 7 at 6 p.m. Kennedy Center, 2700 F St. NW. kennedy-center.org . Free.
DCJCC Light the Night Happy Hour
A coalition of groups for young Jewish professionals, including the DCJCC's EntryPointDC, join forces for an annual Hanukkah happy hour, held this year at Twelve After Twelve. Take salsa dancing lessons, watch fire dance performances and sip cocktails while snacking on sufganiyot. Guests are asked to bring socks and gloves for the DCJCC's winter clothing drive. Dec. 7 from 6 to 9 p.m. Twelve After Twelve, 1212 18th St. NW. edcjcc.org . $8-$10.
Light Up Arlington/Clarendon Menorah Lighting
Watch Chabad Lubavitch of Alexandria-Arlington's nine-foot menorah light up, listen to lively Hanukkah music, play some dreidel and compete for gelt, and grab a latke and doughnut. Participation is free, but registration is required. Security will be present. Dec. 10 at 5 p.m. Chabad Lubavitch of Alexandria-Arlington, 1307 N. Highland St., Arlington. chabadalexandria.org . Free.
Light Up the Night Party
The fifth night of Hanukkah brings a latke bar from D.C. bagel purveyors Buffalo & Bergen, a sufganiyot showdown with entries from local restaurants, seasonal drinks, and a "winner takes all" dreidel competition. Guests are asked to bring gifts to benefit the DC Coalition Against Domestic Violence. Dec. 11 at 7:30 p.m. Sixth and I, 600 I St. NW. sixthandi.org . $15.
Light displays
D.C. Temple Festival of Lights
More than 400,000 lights decorate the grounds of the Mormon temple, where the attractions include nightly performances by choirs, bell ringers and bands in the auditorium in the temple's visitor center, and a display of 87 crèches from 64 countries. Parking is free, and no tickets are required for the concerts. Nov. 30 through Jan. 1. Lights turn on at 4:45 p.m. and off at 9 p.m.; performances begin at 7 p.m. Washington D.C. Temple, 9900 Stoneybrook Dr., Kensington. dctemplevisitorscenter.org . Free.
Ice and Lights at Cameron Run
Ice and Lights at Alexandria's Cameron Run combines a park full of photo ops, including a 100-foot tunnel of lights and a walk-through decorated Christmas tree, with an outdoor ice skating rink, making for an easy date night or family outing. Tickets include an hour on the ice, so you can take pictures before lacing up your skates, and refuel after in the "winter village" with s'mores and hot chocolate. Of note: While the "Lights" portion of Ice and Lights opened Nov. 17, the outdoor ice skating rink doesn't open until Dec. 1. Through Jan. 1. Cameron Run Regional Park, 4001 Eisenhower Ave., Alexandria. novaparks.com . $8-$20.
Bay State Blissfest
The immersive LuminoCity Festival debuted in New York City in 2019, and made its D.C.-area debut at Roer's Zoofari in Vienna two years later. This season, the light show is coming to the Montgomery County fairgrounds, promising more than two dozen experiences, including a tunnel of doughnuts and a bamboo forest filled with life-size animals. Nov. 24 through Jan. 15. Montgomery County Agricultural Center, 501 Perry Pkwy., Gaithersburg. luminocityfestival.com . $24-$49; free for children 3 and younger.
Enchant fills the field at Nationals Park with more than 10 acres of activities, including an ice skating trail, ice sculptures, light displays, a "village" of maker shops, visits with Santa and a special area for kids. (This year's theme involves finding and recovering Santa's missing sleigh bells.) Ticket prices vary by date and time; packages that add skating, dinner or VIP access are also available. Nov. 24 through Dec. 31. Nationals Park, 1500 South Capitol St. SE. enchantchristmas.com . $27-$42; free for children 2 and younger.
Georgetown Glow
Since 2014, Georgetown has been illuminated by Glow, a free public art exhibition that places light sculptures in locations around the neighborhood. The five works include giant talking heads made with 4,000 LEDs and Darth Vader using his lightsaber to … fish? Walking tours of the art are available on select nights. Dec. 1 through Jan. 7. Various locations throughout Georgetown; see georgetownglowdc.com for a map. Free; walking tours have fees.
City of Fairfax Festival of Lights and Carols
The Christmas tree in Fairfax's Old Town Square is lit during an afternoon of activities, including caroling, photos with Santa, a holiday market, s'mores, and arts and crafts for children. Dec. 2 from noon to 6 p.m. Old Town Square, 10415 North St., Fairfax. fairfaxva.gov . Free.
Markets and shopping
Downtown Holiday Market
Now in its 19th year, the Downtown Holiday Market once again features more than 60 booths of art, textiles, jewelry, glassware, candles and various other gifts in the middle of F Street NW between Seventh and Ninth streets, alongside daily live music and a selection of food and drink vendors. New additions include a booth from Blackbone, an organization supporting brands created by local Black women, and another from the Anacostia Business Improvement District. This is also a market that bears at least one repeat visit: Many exhibitors will be present for the whole five-week run, but others are present only through Dec. 3, with different merchants replacing them on Dec. 5. Through Dec. 23. F Street NW between Seventh and Ninth streets. downtownholidaymarket.com . Free.
Salt and Sundry Holiday Shop
If you've lived through a few holiday seasons in D.C., you've probably found yourself browsing Salt and Sundry for presents and hostess gifts. This year, there's a special destination for holiday shopping: The Holiday Shop, a pop-up located in the former Little Leaf (RIP) space at 14th and R streets NW, stocked with ornaments, glassware and exclusive items you can't find at S&S's other locations, as well as the all-important gift wrap. Nov. 25 through Jan. 1. 1401 S St. NW. shopsaltandsundry.com . Free.
Heurich House Christmas Markt
Over the last decade, the makers market at the Heurich House has expanded from a cozy collection of vendors in the Victorian mansion's back garden to a three-day juggernaut with more than 50 booths spilling out of the backyard and running down New Hampshire Avenue toward Dupont Circle. This year's event includes 17 new businesses making their Heurich House debut, as well as crafting stations for kids and tours of an exhibit about the Christian Heurich Brewing Company, once Washington's largest brewer, and the rebirth of Senate Ale. To maximize your shopping experience, go on Saturday, when the Heurich House market overlaps with the Dupont Circle Holiday Pop-Up, which hosts dozens of local artisans and makers at booths on P Street, Connecticut Avenue and the Circle itself, as well as the Dupont Underground's holiday market. Dec. 1-3. Heurich House, 1307 New Hampshire Ave. NW. heurichhouse.org . $12-$14; $2 for children 15 and younger.
Winter Festival at the National Arboretum
You'll go to the National Arboretum to browse vases, houseplant pots, jewelry and purses, but you might come home with a Christmas tree. In addition to more than 30 local makers and family crafting activities, the Friends of the National Arboretum's holiday market also sells Christmas trees, wreaths and garlands, which can be preordered and picked up at the event — or just an impulse buy. Don't forget to tour the Arboretum, especially the conifer section, after you've made your purchases. Reservations are requested, but not required. The tree sale, but not the rest of the market, continues on Sunday. Dec. 2 from 10 a.m. to 4 p.m. National Arboretum New York Avenue parking lot, 3501 New York Ave. NE. fona.org . Free.
Native Art Market at the National Museum of the American Indian
Dozens of Indigenous artists sell their wares at the Smithsonian museum's market, where visitors will find jewelry, pottery, hand-beaded accessories, baskets, paintings, photographs and traditional clothing. Dec. 2 and 3 from 10 a.m. to 5:30 p.m. National Museum of the American Indian, Fourth Street and Independence Avenue SW. americanindian.si.edu . Free.
Rock 'N' Shop at the Black Cat
What do you get for the aging punk rocker who has everything? Well, you'll probably find it at the Black Cat's Rock 'N' Shop. This cherished, long-running tradition fills the 14th Street music venue with vintage clothing, handcrafted stuffed animals, used records, antique knickknacks and other gems just waiting to be uncovered, plus a soundtrack by Les the DJ. Dec. 16 at 4 p.m. Black Cat, 1811 14th St. NW. blackcatdc.com . Free.
Museums and historic sites
'Seasons Greenings' at U.S. Botanic Garden
The U.S. Botanic Garden's beloved holiday train display is once again running in its gated outdoor gardens as part of the "Season's Greenings" celebrations. This year, the model locomotives and boxcars chug over trestles and past models of pollinators — giant bees, butterflies, bats and flowers — and scenes that include a lemur pollinating a flower. Inside, the conservatory is full of models of the Capitol, Lincoln Memorial, Library of Congress and other D.C. landmarks made from plant material, as well as almost 2,000 colorful poinsettias. Visit the pop-up store to find gifts for the plant lover in your life. Daily Nov. 23 through Jan. 1, except Christmas Day. U.S. Botanic Garden, 100 Maryland Ave. SW. usbg.gov . Free.
24th annual Gingerbread House Contest and Show at Darnall's Chance
Darnall's Chance, a historic home in Upper Marlboro, is closed for restoration this fall but is making an exception for its Gingerbread House Contest and Show. The annual display features whimsical structures made from completely edible materials — you won't even find lollipop sticks — dreamed up by adults, children and families working together. Last year's entries included a wedding scene, a retro camper and even a miniature Darnell's Chance. Cast your vote in a viewer's choice competition, but remember: No sampling. Nov. 24-26, Dec. 1-3 and Dec. 8-10 from noon to 5 p.m. Darnall's Chance, 14800 Governor Oden Bowie Dr., Upper Marlboro. pgparks.com . $2 adults (cash only); free for children 4 and younger.
Santa Fly-In at College Park Airport
Forget eight tiny reindeer: Santa arrives by private plane at the College Park Airport and Aviation Museum's annual family event. Gather at the museum beginning at 9:30 a.m., with the guest of honor arriving around 10. Children can participate in crafts and activities, and take photos with Santa. (Email [email protected] to reserve a time slot.) Dec. 2 from 10 a.m. to 4 p.m. College Park Aviation Museum, 1985 Corporal Frank Scott Dr., College Park. pgparks.com . $5; free for children younger than 2.
'The Christmas Story in Art' at the National Gallery
Through the centuries, the Christmas story has been the inspiration for innumerable works of art. In this two-part series, National Gallery of Art lecturer David Gariff takes visitors through the many depictions of the biblical story in the museum's collections, such as Botticelli's 'The Adoration of the Magi" and Duccio's "The Nativity with the Prophets Isaiah and Ezekiel." Participants can register for one or both events, and will receive a recording afterward. Dec. 3 and Dec. 10 from noon to 1 p.m. National Gallery of Art East Building, Fourth Street and Constitution Avenue NW. nga.gov . Free; registration required.
Library of Congress
The Library of Congress has twice the fun in December, with two celebrations during its Live! at the Library after-hours events. On Dec. 14, activities include the lighting of the library's festive Christmas tree and Menorah, caroling, and story time with Librarian of Congress Carla Hayden. The following two Thursdays, the library marks the new additions to the National Film Registry — set to be announced Dec. 13 — with screenings of classic holiday films. (Holiday movies already listed in the registry, which honors the most significant films in history, include "It's a Wonderful Life," "Miracle on 34th Street" and "Die Hard.") Thursdays from Dec. 14-28. Library of Congress Jefferson Building, 10 First St. SE. loc.gov . Free; timed-entry tickets required.
'Holidays at Hillwood: Making Spirits Bright'
Marjorie Merriweather Post's estate comes alive with multiple Christmas trees, created by artists and designers drawing inspiration from pieces in the current exhibition "Glass: Art. Beauty. Design." Other attractions include festive decorations, tours of the winter gardens and a virtual holiday blooms workshop. Through Jan. 14. Closed Mondays and Christmas Day. Hillwood Estate, Museum and Gardens, 4155 Linnean Ave. NW. hillwoodmuseum.org . Admission $5-$18; free for children 5 and younger. Extra fees for workshops.
'The Nutcracker' and friends
Black Leaves Dance Company's 'A Chocolate City Nutcracker' at Atlas Performing Arts Center
The Black Leaves Dance Company — which describes itself as "all-Black, all-male, queer-inclusive" — reshapes the Nutcracker's familiar story to center it on a young, queer man looking for love at his HBCU's Christmas party, and goes beyond ballet to incorporate African dance, zouk, voguing and other styles. Choreographer DeVonté Tasker worked with Black Leaves founding director Steven Wilson on the production before Wilson died in August. Dec. 9 at 6 p.m. Atlas Performing Arts Center, 1333 H St. NE. atlasarts.org . $25.
Ballet West at the Kennedy Center
"America's first and longest-running 'Nutcracker'" is found in Salt Lake City, where Ballet West's version of Tchaikovsky's classic has been running since 1955. (Founder Willam Christensen originally choreographed the country's first full-length "Nutcracker" in San Francisco in 1944.) Seven performances at the Kennedy Center should demonstrate why it has been such a success. Through Nov. 26. Kennedy Center, 2700 F St. NW. kennedy-center.org . $49-$219.
'The 35th Annual Nutcracker' at the Puppet Co.
A combination of marionettes, oversize costumed dancers and fairy tale friends are the secret to this production, which has been delighting families for more than three decades. To make everyone feel welcome, there's a sensory-friendly production on Dec. 3, and a "mask required" week from Dec. 14 to 17. Nov. 24 through Dec. 31. The Puppet Co., Glen Echo Park, 7300 MacArthur Blvd., Glen Echo. thepuppetco.org . $15; free for children younger than 2.
Washington Ballet's 'Nutcracker' at THEARC and Warner Theatre
Septime Webre's version of "The Nutcracker," with its D.C. setting and heroic George Washington-shaped Nutcracker, has become a holiday fixture. This year features three performances at THEARC in Southeast Washington before a month-long run at Warner Theatre. Look for special events, including a child-centric tea party on Dec. 3, and a family day with crafts and activities on Dec. 10. Nov. 25-26 at THEARC, 1901 Mississippi Ave. SE. $30-$60. Dec. 2-30 at Warner Theatre, 513 13th St. NW. $48-$145. washingtonballet.org .
'The Hip Hop Nutcracker' at Strathmore
This remix of the classic has become a holiday standard in its own right, thanks to a dozen break dancers; music from a DJ and electric violinist; a modern New York City setting; and hip-hop pioneer MC Kurtis Blow, whom you may remember from the seasonal classic "Christmas Rappin'." Dec. 19-22 at the Music Center at Strathmore, 5301 Tuckerman Ln., North Bethesda. strathmore.org . $28-$68.
'Christmas Legend' at the Source Theatre
The Aru Dell'Arte Dance Company says its production is "bringing 'The Nutcracker' into the 21st century," removing what it calls "outdated scenes" and updating the story with "a diversity of characters" and a "gender-neutral approach in dance partnering." After sold-out debuts in 2022, the performance returns to Studio Theatre. Dec. 23 at 3 and 7 p.m. Source Theatre, 1835 14th St. NW. aru-dell-arte.com . $35-$100.
Tree lighting and Santa parade at Mosaic
Santa rides by on a firetruck at the Fairfax retail and entertainment space's first celebration of the holiday season, soon followed by a tree lighting. After the parade, meet ol' Saint Nick in the Target lobby and snap a photo for the holiday card. There are also live performances by composer and cellist Benjamin Gates , the Metropolitan School of the Arts and a salsa music group . Nov. 24 from 6 to 9 p.m. Mosaic District, Mosaic District Avenue, Fairfax. mosaicdistrict.com . Free.
Wharf Holiday Boat Parade
Watch more than 60 boats adorned with sparkling light displays traverse a mile-long parade route at the Wharf's boat parade. The procession begins at the tip of Hains Point up to the Washington Channel, culminating at the Wharf's docks — which is where you'll want to stay to observe, since the party continues on land there, too. There's a fireworks display, which you can watch from the piers with warm drinks from the Corona pop-up. Stroll under giant mistletoe on Pearl Street, watch live holiday music at the District Pier and Transit Pier stages, snap a picture with Santa at the Grove, or grab a s'mores kit and roast your own marshmallows at Camp WAFF (which is open through February). The festivities benefit Washington Area Fuel Fund , a nonprofit that provides energy to families undergoing financial hardship. Dec. 2 from 6 to 9 p.m. District Pier, 101 District Sq. SW. wharfdc.com . Free.
Old Town Scottish Walk and Boat Parade
The colonial streets of Old Town Alexandria come alive with light-strung trees this time of year, but there's no more festive day than Dec. 2, the calendar square that holds both the annual Scottish walk and boat parade. The former isn't exclusively a Christmas tradition, but a celebration of the town's Scottish merchant founders that features a procession of kilt wearers with colorful tartans, pipe and drum bands, and terriers and hounds. Sometime in its last five decades, it morphed to include holiday flair, too. Dec. 2 from 11 a.m. to 1 p.m. Parade begins at Market Square, 300 King St., Alexandria. visitalexandria.com . Free.
That evening, Old Town's boat parade kicks off with dozens of brightly lit ships cruising along a mile of the Potomac River. Dockside festivities include a pop-up beer garden from Port City Brewing Company. Dec. 2 at 5:30 p.m. Old Town Alexandria Waterfront, 1 Prince St., Alexandria. visitalexandria.com . Free.
Eastport Yacht Parade
In one of Annapolis's longest-standing and most beloved traditions, the holiday boat parade returns for its 41st year with dozens of boats, including a 75-foot skipjack from the Annapolis Maritime Museum, Boston Whalers and sailboats. In previous years, more than 30,000 spectators watched from around the Annapolis Harbor — some of the best spots include Eastport Bridge, the Naval Academy, City Dock and Ego Alley. Note that the city will be busy the evening of the parade, and roads will be crowded. Plan around traffic by getting to your watch spot early. Dec. 9 from 6 to 8 p.m. Throughout Annapolis Harbor. eastportyc.org . Free.
Leesburg Holiday Parade
Santa will make his way down King Street and through downtown Leesburg the evening of Dec. 9. Unlike some other holiday parades, this one is open and free to the public for participation. The festivities begin at Ida Lee Park and end at Fairfax Street. Dec. 9 at 6 p.m. Ida Lee Park, 60 Ida Lee Dr. NW, Leesburg. leesburgva.gov . Free.