Awards Season
Big Stories
Pop Culture
Video Games
Celebrities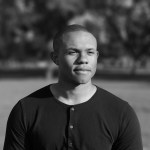 Creature Features: 8 Vampire Movies to Watch This Halloween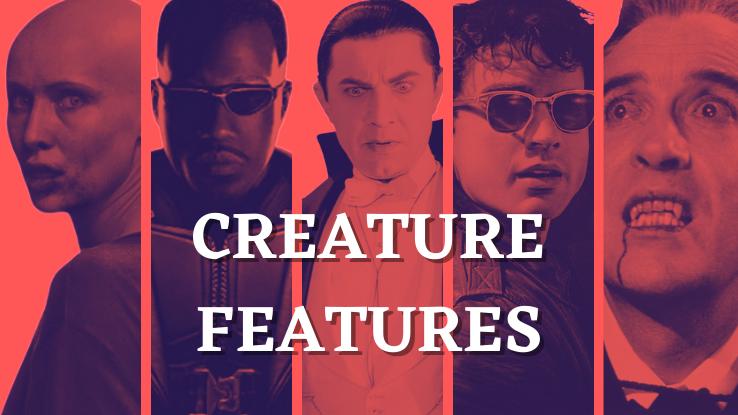 All sorts of things go bump in the night. Ghosts, ghouls, werewolves, witches — creatures that haunt our nightmares and ignite our imaginations. Then, there are vampires. These denizens of the dark hold a special place in human history; our ancestors were genuinely afraid to travel when the sun was down, lest vampires bleed them dry. Entire communities feared bats and wolves, believing them to be bloodsuckers in disguise. Vampire hunting became a legitimate profession in 18th century Europe. We really can't overstate how much these monsters have messed with our minds over the years.
Maybe that's why vampires have experienced so much success on the big screen. Vampires have frightened and excited audiences for decades — changing with the times and reflecting some of our darkest desires. As much as we dread these creatures of the night, there's a small part of us that's utterly fascinated with them.
Spooky season is in full swing this year, and many of us will participate in the festivities at home. Looking for a way to liven up the night? Here are eight iconic vampire movies to watch this Halloween.
Nosferatu (1922)
Nosferatu: A Symphony of Horror (or Nosferatu, eine Symphonie des Grauens in German) is a staple of the horror genre. This German Expressionist masterpiece was helmed by director F. W. Murnau and stars Max Schreck as the infamous Count Orlok.
Special effects and robust film sets weren't exactly a thing in the early 20th century. Murnau instead relied on mind-bending camera angles, striking shadows and innovative set design to scare audiences. This film's impact on the history of cinema can't be exaggerated — many horror film franchises likely wouldn't exist if Nosferatu hadn't crept onto the scene and paved the way.
Dracula (1931)
Nosferatu's popularity spread across Europe like wildfire. It didn't take long for American filmmakers to catch wind of F.W. Murnau's success either. But here's the thing: Nosferatu was essentially an adaptation of Bram Stoker's Dracula — one that Murnau filmed without permission. Stoker's wife successfully sued Murnau and Nosferatu was pulled from theaters. Enter Universal Pictures, which paid approximately $40,000 for the rights to adapt Dracula . Garrett Fort penned the script while Tod Browning took the director's chair. Bela Lugosi was cast as the titular prince of darkness, and the rest is cinematic history.
Dracula is a genuinely terrifying landmark film. When many people think of Count Dracula, they think about Lugosi's chilling performance. Universal's adaptation takes plenty of inspiration from Nosferatu . However, Dracula is not a silent film; characters deliver their lines either with palpable dread or devilish delight. "Talkies" had only recently hit theaters in the early 1900s. Dracula helped legitimize sound films and reshape the movie industry.
Dracula/The Horror of Dracula (1958)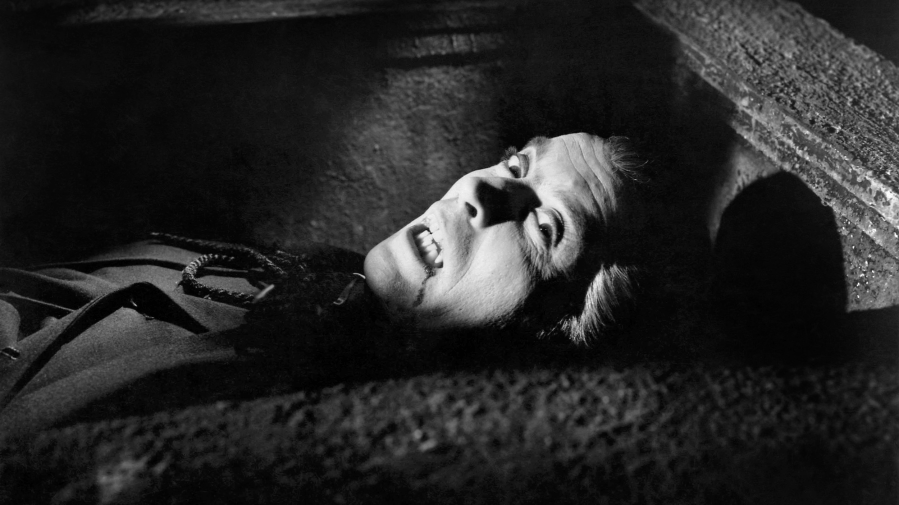 Similar to sound films, Technicolor movies were also relative rarities in the early 20th century. Films were primarily shot on black and white stock, and filmgoers were accustomed to greyscale pictures. The opposite was true by the 1950s, which is when The Horror of Dracula hit the scene. Hammer Films spared no expense when it adapted Bram Stoker's timeless tale; special effects and ornate gothic sets were specifically created for this film. The Horror of Dracula is also a much more visceral visual experience due to being shot in color.
We'd be remiss not to praise Christopher Lee's performance as Count Dracula; he aimed to play the character as a "heroic, erotic and romantic" figure — one that was just as mystifying as he was terrifying. Lee's good friend Peter Cushing starred as Doctor Van Helsing, further elevating the film. And The Horror of Dracula revealed something truly harrowing about vampires: they were dark reflections of human nature.
Blacula (1972)
The United States' counterculture movement gathered momentum in the 1960s and persisted well into the 1970s. People vocalized dissatisfaction with the government, civil rights initiatives swept the nation and artists used their platforms to critique the powers that be. The Blaxploitation films of the 1970s echoed these sentiments, challenging decades-old stereotypes that were (and still are) imposed on the Black community. Blacula is precisely what its name implies; an adaptation of Stoker's tale made primarily for Black people by Black people.
The late William Marshall portrays Prince Mamuwalde, a Nigerian man who asked the original Count Dracula (Charles Macaulay) to intervene during the transatlantic slave trade. For his trouble, Prince Mamuwalde was transformed into Blacula, sealed in a coffin and transported to America. Indeed, Count Blacula is a tragic anti-villain; he was stripped of his identity, taken from his homeland and left to fend for himself in a hostile environment. Allegorical, innovative and genuinely frightening, Blacula is worth a watch — and post-screening analysis.
The Lost Boys (1987)
Drugs, sex, rock n' roll and excess are hallmarks of the 1980s — hallmarks that naturally found their way into '80s cinema. The Lost Boys epitomizes this trend; "It's fun to be a vampire" is the film's tagline, and that sentiment is more than reinforced throughout its runtime. Vampires are ageless, powerful, beautiful beings who live by their own rules and party like rockstars in The Lost Boys. That's the scariest part about this film — how enticing vampirism can seem on the surface.
The Lost Boys can also be viewed as a metacommentary of the 1980s. Vampirism is an analogy for the excess and hedonism of the decade. Just like it seemed "fun to be a vampire," it also seemed fun to be a hard-partying rockstar. Spellbinding performances by a committed cast, strong directing by Joel Schumacher and a compelling script helped The Lost Boys break new ground. Vampires weren't just creepy anymore. They were also undeniably cool.
Blade (1998)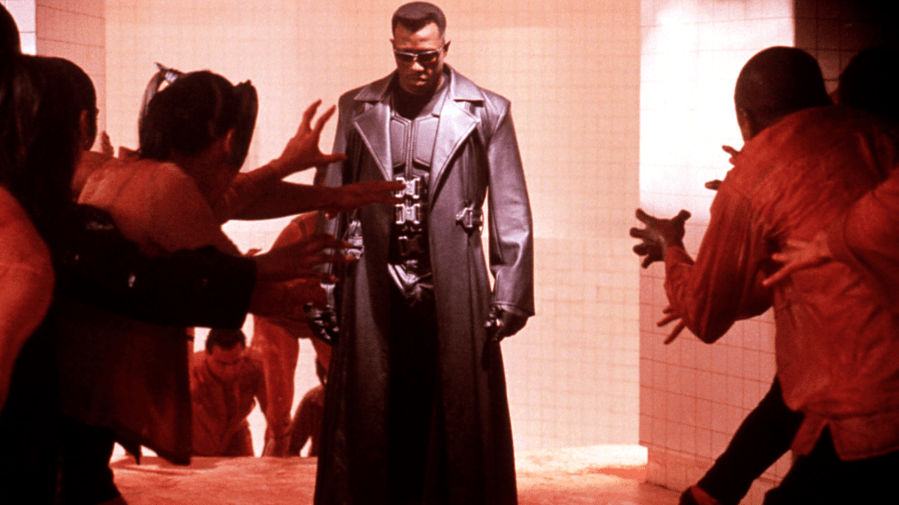 You can't talk about cool vampire movies without giving Blade its due. The 1990s were an incredibly experimental time for the film industry; spec scripts were being produced by the dozens and comic book adaptations were becoming much more prevalent. Marv Wolfman and Gene Colan created Blade in 1973 for Marvel Comics. At last, in 1998, Wesley Snipes would bring the Daywalker to life on the big screen. Directed by Stephen Norrington and written by David S. Goyer, Blade redefined what superhero movies and vampire films could be. Action, horror, pathos and even a bit of comedy are seamlessly woven into this film.
Though Blade was initially overlooked when it premiered, the film has since been recognized for setting several precedents. It's one of the first Black superhero movies to achieve widespread critical and commercial success, grossing $131.2 million off of a $45 million budget. Blade also paved the way for many of the superhero films that have become commonplace today; it's not a stretch to suggest that Sam Raimi's Spider-Man trilogy, the Underworld franchise and even the Marvel Cinematic Universe wouldn't exist if Blade hadn't resonated with audiences. Lastly, this film proved that vampires could transcend genres; Blade is more of an action film than a horror flick, and we wouldn't have it any other way.
Twilight (2008)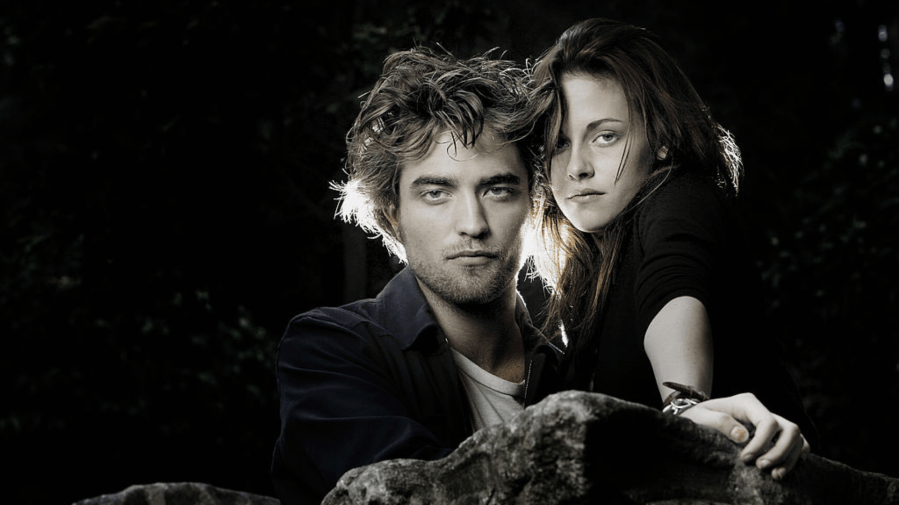 Hate it or love it, Twilight's impact on cinema is undeniable. This adaptation of Stephanie Meyer's 2005 novel was an international phenomenon in its heyday. It focused solely on the romantic aspects of vampirism — living forever, being young forever and loving forever. If reading that sentence was painful for you, imagine how excruciating it was to write.
Personal feelings aside, Twilight is an iconic film in its own right. It spawned four sequels, launched numerous careers and kept vampires at the forefront of our collective imagination from 2008 to 2012. Even Burger King got in on the Team Edward vs. Team Jacob debacle. Twilight ultimately proved that there was still a thriving, thirsting market for vampire films in the 21st century.
Blood Red Sky (2021)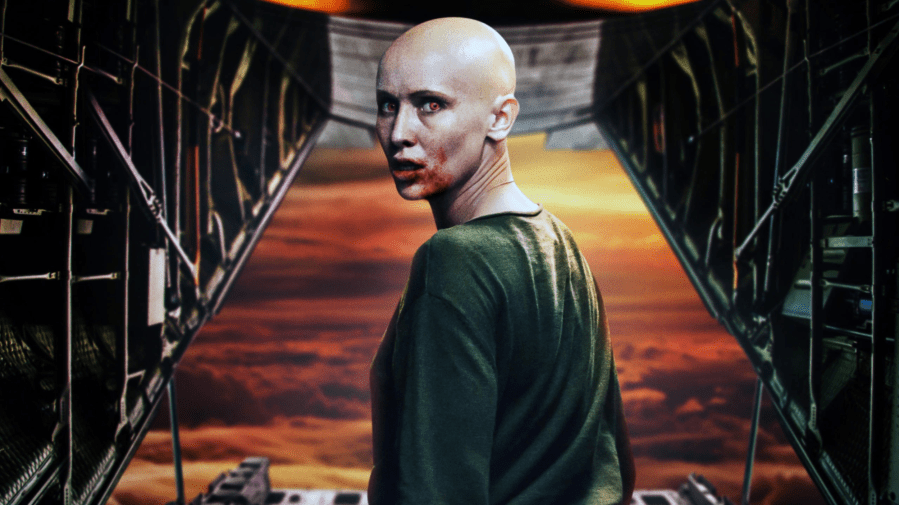 We end with Blood Red Sky, a British-German Netflix film that's equal parts graphic, terrifying and heart-wrenching. The film follows Nadja and her son Elias as they try to survive aboard a hijacked airplane. Discussing this film in detail without spoiling it is virtually impossible, but we can say this: Blood Red Sky focuses on the toll that vampirism would exact on a person's family, community and mental state. Scenes unfold at an intentionally deliberate pace. Minor characters and extras are treated with a degree of respect that we don't often see.
In many ways, Blood Red Sky is the culmination of the vampire films that precede it; there are genuine scares here, alongside meta-commentary, dazzling action scenes and genuine pathos. Blood Red Sky proves that vampire films can make viewers cry — not out of fear, but out of true remorse.
MORE FROM ASK.COM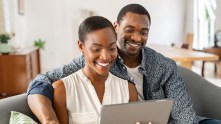 Nameless Ghouls
Nameless Ghouls are the accompanying instrumentalist members of the band Ghost . They use the alias 'Nameless Ghouls' to shield the performers' identities and remain anonymous. Throughout the band's history, the Ghouls have worn virtually identical, face-concealing costumes that have changed for each album era. There are currently eight Nameless Ghouls that play all of the instruments when the band is performing live, three of which are female Ghouls who are also known as Ghoulettes or Ghulehs .
1.1 Opus Eponymous Era
1.2 Infestissumam Era
1.3 Meliora Era
1.4 Prequelle Era
1.5 Impera Era
3 Previous Members
4 Other Ghouls
Appearance [ ]
Opus eponymous era [ ].
In the Opus Eponymous era, the Nameless Ghouls wore all-black, hooded robes with Grucifixes hung from their necks (worn similarly to a pectoral cross ). These costumes also featured a black mask that covered the performer's entire face, though the eyes of the Ghouls could be seen in certain photoshoots. These were said to be store-bought costumes from Butterick's, a Swedish party store. In 2012, towards the end of the Opus Eponymous era, the Ghouls' costumes changed to all-white robes that resemble those of a bishop; the white costumes consisted of a white cassock accented with a fascia , a hooded mozzetta , and a Bauta mask. The same Grucifix necklaces were worn for these costumes.
There were only five Nameless Ghouls during this era: Fire, Water, Quintessence/Aether, Earth, and Air. Though, it is important to note that the Ghouls were not formally given these names during this era, and the only effective way to identify them was by their instruments.
Infestissumam Era [ ]
In the Infestissumam era, the Nameless Ghouls wore nearly identical costumes as their late-2012 ones. These new costumes were completely black, consisting of a cassock, fascia, hooded pellegrina , and Bauta mask. These costumes also had the same Grucifix necklaces. The fascia of these costumes were embroidered with the five alchemic symbols representing the Ghouls, and each costume highlighted the respective symbol depending on its wearer.
Just like the previous era, there were five Nameless Ghouls that performed in the band: Fire, Water, Quintessence/Aether, Earth, and Air.
Meliora Era [ ]
In the Meliora era, the Nameless Ghouls saw the biggest change in their costumes. The Ghouls wore all-black suits, Grucifix necklaces, and silver devil masks that covered the entire face. Their elemental symbols were embroidered on the right breast of their costumes, with the elemental symbol representing the individual ghoul highlighted to show the identity of the wearer.
The same five Ghouls performed in the band for this era: Fire, Water, Quintessence/Aether, Earth, and Air.
Prequelle Era [ ]
With the release of Ghost 's new single, " Rats " and the introduction of the Prequelle Era, the Nameless Ghouls again changed costumes. The new costumes are black suits with crucifixes embroidered all over the inner shirts. Their face-covering masks resembled those of the Meliora-era, but appeared shinier and facilitated singing by cutting out the area around the mouth. With the introduction of two Ghoulettes, their masks were slightly different from the other Ghouls, having slightly longer hair.
The Prequelle Era saw the first increase in the number of Nameless Ghouls, including the addition of two female-presenting Ghoulettes. There were seven Ghouls in total: Fire, Water, Quintessence/Aether, Earth, Air (now 2 Ghoulettes), and a Multi-Ghoul.
Impera Era [ ]
With the release of IMPERA , the Nameless Ghoul's designs changed drastically. Their masks have shifted from the slender demon design of the Meliora and Prequelle tours to steampunk-esque helmets, with large goggles and a mouth opening for all members (as opposed to only the backup singers receiving one). Their clothing now consists of Victorian-era parade jackets in dark colors. Each of the Ghouls were given capes, though the Ghoulettes are the only ones that seem to wear them throughout performances.
There are currently eight Ghouls that perform in the band: Fire, Water, Quintessence/Aether, Earth, Air (2 Ghoulettes), and 2 Multi-Ghouls (one of which is the third Ghoulette).
Members [ ]
As of 2023, there are currently eight Nameless Ghouls in the band.

Swiss/Multi Ghoul – guitarist, tambourine, backing vocals, saxophonist (as Papa Nihil ), and more
Aurora/Multi Ghoulette - Tambourine, backing vocals most commonly
Previous Members [ ]
a list of previous nameless ghouls, who no longer tour with the band.
Water (October 23 2010 - march 4 2011) - Bass
Fire/Alpha (October 23 2010 - November 12 2016) - Lead Guitar
Quintessence/Omega (October 23 2010 - July 3 2016) - Rhythm Guitar
Air (February 19 2011 - November 12 2016) - Keyboards
Earth (October 23 2010 - September 27 2014) - Drums
Water#2/Lake (march 29 2011 - July 30 2013) - Bass
Water#3/River (July 27 2023 - September 27 2014) - Bass
Delta (June 3 2015 - July 2 2015 (for bass) July 22 2016 - November 12 2016 (for rhythm)) - Bass and Rhythm Guitar
Pebble (June 3 2015 - November 12 2016) - Drums
Mist (September 16 2016 - November 12 2016) - Bass
Ivy (March 24 2017 - May 13 2017) - Drums
Ifrit (March 24 2017 - September 30 2017) - Lead Guitarist
ChAir/Zephyr (March 24 2017 - September 30 2017) - Keyboard
Sunshine/Multi Ghoulette (January 25 2022 - September 23 2022) - Backing vocals, Misc. Percussion, Keyboard fill
Aether (March 24 2017 - September 23 2022) - Rhythm Guitar, Backing Vocals
Other Ghouls [ ]
Special Ghoul - A persona used by Tobias Forge to participate in interviews during the Opus Eponymous, Infestissumam, and Meliora eras
Cowbell Ghoul - A temporary Ghoul who would come on stage to play the cowbell. He was only around for a few months during the latter half of the Meliora Era
Since May of 2022, all Ghouls' identities have been revealed.
The Multi-Ghoul had his debut performance at the Rats On The Strip show at The Roxy. He plays several instruments throughout the show, sometimes singing as a backing vocalist. In the live performance of " Miasma ", Multi-Ghoul plays Saxophone while dressed as Papa Nihil .
The band's first Multi-Ghoulette, who also happens to be the third Ghoulette, was introduced during the Reno, Nevada show of the 2022 Imperatour . She debuted with her own small platform (much like Swiss, the other Multi-Ghoul) and is primarily seen shaking a tambourine and singing backing vocals. It is speculated that she takes up some keyboard responsibilities during Mummy Dust when Cirrus performs the keytar solo.
1 Nameless Ghouls
2 Nameless Ghoul (Sodo)
3 Papa Emeritus IV
Ghost's Current Nameless Ghouls Have Been Identified, See Unmasked Photo
Ghost just completed a European leg of their ongoing tour in support of their new album,  Imperator and the lineup of nameless ghouls and their real identities have been revealed.
The band now employs a total of eight backing musicians, which puts them in league with the mighty Slipknot for biggest rock/metal bands with nine masked members. As much as leader Tobias Forge has worked to keep the identities of the various Nameless Ghouls over the years, details gradually leak over time.
Rumors have been floating around regarding which musicians are currently in the live lineup and, with the completion of the latest tour leg and before another North American run starts up this August (with Mastodon and Spiritbox ), it was time to reveal Ghost's supporting cast.
A photo of all the bands (including Uncle Acid and the Deadbeats as well as Twin Temple) and the road crew was shared on social media and many of the Nameless Ghouls indulged in the opportunity to reveal what they've each been up to these last few months.
Some of the Nameless Ghouls are quite recognizable names and their experience also includes time spent in Bloodbath , Katatonia , AWOLNATION , The Sisters of Mercy and more.
After poking around the depths of the internet, here is what we've been able to piece together about each Nameless Ghoul. View all the details below and, if you want to know who the six outside writers were on  Imperator , head here .
Ghost, Nameless Ghoul Lineup — Real Identities
Chris Catalyst (Aether)
Instrument: guitar
Associated Acts: The Sisters of Mercy (guitar, 2005-2019), Eureka Machines (vocals, guitar, 2007-present)
Per Eriksson (Fire)
Instrument: lead guitar
Associated Acts: Bloodbath (guitar, 2008-2017), Katatonia (guitar, 2010-2014)
Cosmo Sylvan (Rain)
Instrument: bass
Associated Acts: Cos Sylvan (solo)
Hayden Scott (Mountain)
Instrument: drums
Associated Acts: Paramore, AWOLNATION
Justin "Jutty" Taylor (Swiss/Multi)
Instrument: backing vocals
Associated Acts: Jutty Taylor (solo), Jutty Ranx
Laura Scarbourough (Cirrus/ Tall)
Instrument: keyboard, keytar
Associated Acts: Laura Scarbourough (solo)
Mad Gallica (Cumulus / Curvy)
Instrument: keyboard, tambourine
Associated Acts: Mad Gallica
Sophie Amelkin (Sunshine)
Associated Acts: Skål Chamber Collective, musical theater performer
15 Rock Songs That Are Actually Really Creepy

This content requires the base game Capcom Arcade Stadium on Steam in order to play.

Sign in to add this item to your wishlist, follow it, or mark it as ignored
Sign in to see reasons why you may or may not like this based on your games, friends, and curators you follow.

for children older than 16 years
Downloadable Content
About this content, system requirements.
OS: WINDOWS® 10 (64-BIT Required)
Processor: Intel® Core™ i5-4460 or AMD FX™-6300 or better
Memory: 4 GB RAM
Graphics: NVIDIA® GeForce® GTX 760 or AMD Radeon™ R7 260x with 2GB Video RAM
DirectX: Version 11
Storage: 4 GB available space
Additional Notes: Hardware specification target 720P/60FPS. *Xinput support Controllers recommended
Processor: Intel® Core™ i7-3770 or AMD FX™-9590 or better
Memory: 8 GB RAM
Graphics: NVIDIA® GeForce® GTX 1060 or AMD Radeon™ RX 480 with 3GB VRAM
Additional Notes: Hardware specification target 1080P/60FPS. *Xinput support Controllers recommended
©CAPCOM CO., LTD. 2021 ALL RIGHTS RESERVED.
More DLCs from this game
What curators say, customer reviews.

You can use this widget-maker to generate a bit of HTML that can be embedded in your website to easily allow customers to purchase this game on Steam.
Enter up to 375 characters to add a description to your widget:
Copy and paste the HTML below into your website to make the above widget appear

Popular user-defined tags for this product: (?)
Sign in to add your own tags to this product.
A guide to all of Ghost's guises through the years
Every incarnation of the Swedish rockers
Mimicking the iconography of the Catholic church but with a satanic edge, over the past 12 years Swedish occultist rockers Ghost have unveiled a series of striking guises thanks to proper horrorshow make-up and costumes.
Band frontman and lynchpin Tobias Forge has gone under a variety of character incarnations as his various Papa Emeritus characters, and in 2018 he was reborn as a completely different leader called Cardinal Copia.
And it's not just Tobias Forge – the leader is also flanked by a band of identical and highly enigmatic Nameless Ghouls in matching outfits who provide extra intrigue.
Planet Rock takes a look at every incarnation of Ghost since they burst to the fore in 2010 with their debut album 'Opus Eponymous' through to present day.
Ghost's different guises through the years:
Ghost's papa emeritus i.
Tobias Forge's Papa Emeritus, later known as Papa Emeritus I, was the Ghost frontman from 2008 to 2012 during the cycle for the band's debut album 'Opus Eponymous.' Pictured is Papa Emeritus backstage at Download Festival 2011. This is the first of two Papa Emeritus looks and features a red and black chasuble with upside-down crosses and a mitre with the black crucifix.
Papa Emeritus I – aka Tobias Forge – in his imperious live glory at Download Festival 2011. Ghost performed on the third stage (then known as the Pepsi Max Stage) on the Saturday.
A Ghost Nameless Ghoul
A blank-faced Nameless Ghoul dressed in black robes in 2011 during Ghost's European tour.
Towards the end of the 'Opus Eponymous' touring cycle in 2012, Papa Emeritus was tweaked significantly. Tobias Forge now wore white robes and mitre featuring an upside-down gold crucifix.
In keeping with their leader's image change, the Nameless Ghouls also wore all-white costumes with new Bauta masks.
Ghost's Papa Emeritus I and his Nameless Ghouls
Ghost leader Papa Emeritus I and his Nameless Ghouls band mates flaunt their new all-white guise in 2012.
Ghost's Papa Emeritus II
In late 2012, Ghost welcomed their second frontman Papa Emeritus II. Featuring more realistic skull face paint than his predecessor, Tobias Forge's second Papa wore black and green robes on stage with a silver and white mitre.
In keeping with the all-new Papa Emeritus II, the Nameless Ghouls also wore all black with Bauta masks.
A close-up at Papa Emeritus II's proper horrorshow face at Lollapalooza 2013.
Papa Emeritus II at Rock in Rio Festival, September 2013.
Ghost's Papa Emeritus II 'unmasked'
The identity of Papa Emeritus II himself Tobias Forge was still shrouded in mystery in 2014. However, for a 'Papaganda' interview with Vice magazine that year, Forge hilariously 'unmasked' himself as a bald Telly Savalas-like businessman with shades and a moustache. For some unbeknownst reason he also spoke in Italian. Comedy gold.
Ghost's Papa Emeritus III
Coinciding with Ghost's third studio album 'Meliora', in 2015 Tobias Forge unveiled his third Papa to the world - Papa Emeritus III.
Tobias Forge tweaked his make-up for Ghost's Papa Emeritus III. His papal gown was pure black with a white mitre featuring a gold inverted cross.
Ghost's Nameless Ghouls wore chilling silver devil masks for the 'Meliora' era.
A close-up of one of Ghost's Nameless Ghouls in 2015.
In early 2016, Tobias Forge introduced a second more stripped back version of Papa Emeritus III. Appearing at certain events and performances, the look featured a different outfit, white gloves and no mitre. Only the trademark make-up remained the same.
Ghost's Papa Nihil
On 30th September 2017, Ghost leader Papa Emeritus III was killed off on stage at Gothenburg venue Liseberg and his apparent elderly replacement Papa Zero (later known as Papa Nihil) shuffled on stage with a walking stick and breathing equipment. Ultimately, however, Papa Nihil wasn't the band's new frontman - he was actually the band's anointer (and a killer saxophonist to boot). However, in 2019, a young version of Papa Nihil appeared as Ghost's frontman in the 'Kiss the Go-Goat' music video, which was set in the 1960s.
Ghost's Sister Imperator
Sister Imperator is the head of the satanic clergy of Ghost and is the former lover of Papa Nihil. She was first introduced in the Meliora cycle and the 'older' version of Sister Imperator has been played by two actresses.
Ghost's Cardinal Copia
In April 2018, Papa Nihil anointed Cardinal Copia as Ghost's new frontman to mark the 'Prequelle' era of the band. Unlike his three predecessors, Cardinal Copia wasn't part of the Papa Emeritus lineage.
Wearing a latex mask, a variety of sharp suits and gloves, Tobias Forge was a lot more agile on stage as Cardinal Copia.
Ghost's Cardinal Copia and his Nameless Ghouls
A publicity shot of Ghost leader Cardinal Copia and his Nameless Ghouls in 2018.
Ghost's Tobias Forge unmasked
A rare photo of an Tobias Forge without his mask at the 2019 Grammy Awards in Los Angeles.
A Nameless Ghoul in a black devil mask on stage in 2019.
A young version of Sister Imperator in Ghost's retro 'Kiss the Go-Goat' music video in 2019. She's played by actress Liz Fenning.
Ghost's Papa Emeritus IV
On March 3rd 2020, at the last show of the Pale Tour Named Death, Cardinal Copia was anointed as Papa Emeritus IV. Note the subtle change to his face makeup. Pictured is Papa Emeritus IV in a publicity shot for Ghost's 'Impera' album in 2022.
Ghost's Nameless Ghouls
The 2022 incarnation of the Nameless Ghouls sees them don Star Wars-esque steampunk helmets and military uniforms.
Tobias Forge's 'stripped back' version of Papa Emeritus IV on stage in North America in February 2022.
Ghost guitarist Chris Catalyst
Following the final arena date of Ghost's European Imperatour in Hungary on 18th May, English guitarist Chris Catalyst shared a group photo backstage of the entire Ghost crew including himself standing next to Tobias Forge. Outing himself as a Nameless Ghoul, he wrote: "Amaaaazing tour with our wonderful Ghost family," Catalyst wrote. "I suppose that's that particular cat out of the bag. So great to be doing this again. Playing this fantastic music with these brilliant people makes me run out of superlatives. X"
Ghost guitarist Chris Catalyst masked.
22 Iron Maiden songs inspired by books
16 rock stars who paint
How to listen to Planet Rock:
Listen to Planet Rock on DAB nationwide, on our free app, online, via your smart speaker ("Play Planet Rock") and on Freesat, Sky, and Virgin Media TV.
The Ghost Glossary: The Difference Between Ghosts, Ghouls, Goblins, And More
Other Words For Ghost
What Is A Poltergeist?
What Is A Ghoul?
Gremlins, Goblins, Hobgoblins
What Is A Bogeyman?
Even More Words
Welcome, ye of the living, to the macabre menagerie of spooky spirits and eerie entities. Here you'll find ghosts, ghouls, goblins, and all manner of supernatural terrors.
What is another word for ghost ?
Ghosts are spirits of the dead, often imagined as floating or moving around in a wispy, immaterial form. The word ghost developed from the Old English gast , which means "soul, spirit, life, breath." A red blood cell having no hemoglobin is also called a ghost .
Ghosts are common in folklore around the world, and there are many different names for them:
spirit : A general synonym for a ghost , spirit can also be used in terms for ghosts that haunt a specific place or that have a specific characteristic. For example, you can have a forest spirit that haunts the woods or a vengeful spirit that's out for revenge.
specter : Sometimes used to refer to an especially scary ghost, the word specter comes from the Latin word spectrum , meaning "appearance." Specters are spirits that you can see.
apparition : A supernatural thing that appears suddenly, like a ghost. An apparition may or may not be the spirit of a person. You could see the apparition of a horse, a ship, or an entire battle scene, for example.
wraith : A wraith is a ghostly version of a living person whose appearance is thought to signal their imminent death.
phantom , phantasm : A spirit or apparition, a phantom or phantasm is especially prone to appearing and disappearing suddenly.
revenant : The spirit of a person that has returned after death. In other words, a revenant is another word for a ghost .
shade , shadow : Both shade and shadow are poetic synonyms for ghost . Shade  is sometimes specifically used to refer to spirits of the dead in the underworld as imagined in ancient Greek and Roman mythology.
What is a poltergeist ?
A poltergeist is a ghost that makes itself known by making noises, moving things around, or generally causing mischief around the house—and the people—that it haunts.
The word poltergeist was first recorded in the 1840s and comes from the German poltergeist , a combination of the German verb polter(n) , meaning "to make noise," and geist , which means "spirit" or "ghost" and is related to the words ghost , ghastly , and aghast .
Many people are familiar with the word poltergeist due to its use as the title of the popular 1982 horror movie about a house haunted by these noisy spirits. ("They're heeere.")
Which of these spooky words would you use to describe your ghastly ghostly encounter?
What is a ghoul , exactly?
In the pantheon of spooky supernatural beings, a ghoul is often specifically defined as a demonic creature that feeds on human flesh, especially that of children or the dead.
The word ghoul comes from the Arabic word ghūl , which was the name used for this terrifying monster of legend. Ghūl comes from the word ġāla , meaning "to seize," in reference to seizing bodies to eat.
In modern times, the word ghoul is often used more generally. In spooky contexts, it can refer to any sinister creature— ghosts and goblins could both be generally referred to as ghouls .
It can also refer to a person who enjoys disturbing or revolting things. The adjective ghoulish can describe such a person or their behavior.
What are gremlins , goblins , and hobgoblins ?
The word gremlin refers to an invisible creature known for wreaking havoc in machinery, especially airplanes. The term is first recorded in the late 1920s, and it may be related to the word goblin , but its origin is unknown. In popular culture, the appearance of gremlins varies widely. The 1984 movie Gremlins famously depicts them as cute, fuzzy animals that [spoiler] turn into hideous, bat-like monsters.
A goblin is a small, ugly creature known for harassing humans. The word goblin comes from the Middle High German word kobold , which refers to a mischievous creature or spirit that haunts houses or mines (the name of the metal cobalt comes from the same word—from the miners' belief that malicious goblins placed it in the silver ore). In popular culture, goblins are often depicted as tiny, cunning minions of evil or wild and dangerous tricksters.
The word hobgoblin is often used to refer to especially wicked or mischievous goblins . The word hob is another word for a goblin or an elf.
The word hobgoblin can also be used in a general way to be anything that causes fear. The words bugaboo and bugbear can mean the same thing, but bugbear can also refer to a goblin that eats naughty children. Bugbears are sometimes said to appear in the form of a bear, but why bug ? The word bug was once used to refer to an evil spirit or hobgoblin. The word is likely related to terms like bugaboo and bogeyman .
What is a bogeyman ?
A bogeyman is an imaginary evil creature with supernatural powers that is often said to terrorize or kidnap children. Stories about "the bogeyman" are used to scare children, and its appearance is usually left vague, allowing children's imagination to conjure up the scariest creature possible.
Bogeyman has many alternate spellings, such as bogyman , boogeyman , and boogieman . It can be pronounced as [  b oo g -ee-man ],  [  boh -gee-man ], or [  boo -gee-man ].
The bogey in bogeyman is an alternative form of the word bogy , which means "hobgoblin" or "evil spirit."
Which of these monsters from folklore and literature give you the most goosebumps?
Other words for evil spirits and malevolent creatures
Ghosts are spooky but aren't necessarily always up to no good. For a general term for the kind of ghost that torments or harms the living, use evil spirit .
The word demon can be used to refer to an evil spirit, but it most commonly refers to devils and other hellish creatures. The word fiend can also refer to either evil spirits or demons.
Many cultures and mythologies have produced very specific malevolent creatures. Beware of these especially:
cacodemon : To the ancient Greeks, an evil demon, or a cacodemon , is the opposite of a good spirit or angel (called a eudemon ).
eidolon : A phantom or apparition. In the Iliad , an eidolon was a shapeshifting spirit that took the appearance of Helen of Troy and, in some versions of the story, may have even caused the Trojan War.
banshee : In Irish folklore, a spirit in the form of a wailing woman who appears to or is heard by members of a family as a sign that one of them is about to die. Banshees are especially known for their horrifying scream (the "cry of the banshee").
dybbuk : In Jewish mythology, a dybukk is a ghost of a dead sinner that seeks to possess a living person. According to the stories, a dybbuk can only be removed through a religious exorcism.
jinn : In Islamic mythology, a jinn (popularly known as a genie ) is a spirit that influences humans to be good or evil. In popular culture, they are often portrayed as super powerful magical creatures who grant wishes (which often turn out much differently than the wisher intended).
doppelgänger : A ghostly double or counterpart of a living person. The word doppelgänger comes from a German term literally (and spookily) meaning "double-walker."
Make Your Writing Shine!
Email This field is for validation purposes and should be left unchanged.
Jack-o'-lanterns may not seem as scary as ghouls, but the story behind the "Jack" in "jack-o'-lantern" may give you the chills.
Ways To Say
Synonym of the day