Licensing is handled exclusively by Artifex Software, Inc.
Please contact Artifex to inquire about a commercial license.
Open Source Licensing Basics
Unlike many Open Source software projects, Ghostscript is owned and fully controlled by Artifex. The vast majority of all Ghostscript development is done by Artifex engineers, and on rare occasions, bug fixes accepted from outside contributors (under our contribution agreement ). If you have further questions regarding the development and control of Ghostscript, please contact Artifex .
Ghostscript is available under both Open Source – AGPL and a commercial license agreement with Artifex. For more detailed and complete information on the AGPL please visit the  GNU web site.
The products provided under our different licenses are not identical.
If you use Ghostscript under AGPL, you must use only the AGPL version, and you must abide by the source code sharing requirements of AGPL.
If you use Ghostscript under one of our commercial licenses, you must use our commercial release only, and you must abide by our commercial license terms. Also, if you purchase support for our commercial release you must not request support for the AGPL version.
This page is intended to provide a summary of information that developers and companies may find useful in understanding licensing options available for Artifex products. It does not represent legal advice. We strongly encourage developers and/or companies to review the specific licensing text made available on the  GNU web site.
If you are trying to determine whether to use Ghostscript software under AGPL or our alternative Artifex commercial license, please consider the following guidelines.
Distribution – Unlike most other open source licenses, AGPL's conditions are not all dependent on re-distribution of the software. For most other open source licenses (like GPL), the condition for making source code available is the distribution of the software. Distribution means making a copy available (or delivering a copy) to someone outside your organization. So, for example, providing the software to an employee within your organization is not distribution, but providing the software to an outside consultant, beta tester, or customer is distribution. If you are redistributing our software in binary form, you must make the source code available. AGPL also requires this.
Network Use – However, AGPL also has some conditions even if you are not distributing the software. For example, if you are using the software on your own company's equipment, but you are making the functionality of the software available to users interacting with it remotely through a computer network, and you make any change to the software, you must make the source code for your changed version available to users of the software. Take care to ensure that during network deployment that there is no code change that could invoke the source code availability obligation. This special requirement of AGPL is in Section 13; see the GNU web site for more details.
Bottom line, if you distribute our software, or make the functionality of the software available to users interacting with it remotely through a computer network, you must share your source code.
Corresponding Source – If you combine our software with other software, you might have further obligations under AGPL that you would not have under our alternative commercial license. The conditions of AGPL require you to provide the Corresponding Source code for any binaries you distribute. This may include source code for your application.
The Corresponding Source includes "all the source code needed to generate, install and (for an executable work) run the object code and to modify the work, including scripts to control those activities." For example, if you ship an executable product that includes your application and Ghostscript in a single executable, including integration via static linking, dynamic linking, or any other means that produces a single executable at compile, build, or runtime, then the entire executable must be made available in source code form under AGPL3.
If you meet certain criteria, then we will not consider your distribution of your application in an executable form to be in violation of AGPL, even though you ship an executable product that includes your application and Ghostscript. Here are the criteria:
It is conspicuous and clear to the end user that he/she is getting access to two separate pieces of software (i.e., AGPL Ghostscript in addition to the application using this product).
The end user has the ability to opt out of installing the AGPL version of our products during the install process.
Each AGPL module is separable and replaceable within the build.
The available source code for the AGPL modules must be for the build that corresponds with your binaries.
Any other redistribution is not licensed under AGPL. If you cannot meet the requirements of AGPL, please fill out the form below to inquire about a commercial license.
More information on the various licensing options available for our three products follows below.
Commercial Licensing
Artifex is the exclusive commercial licensing agent for Ghostscript. There is no "public domain" version of Ghostscript.
The kind of distribution or use you plan to make of Ghostscript will determine whether you need a commercial license from Artifex. If you plan to distribute Ghostscript in one of your products or make them available to your SaaS or ASP customers, you should understand the differences between these licenses.
Please note that the conditions apply even if you ship or make available a free demonstration version of your own product or application. An "application" can be any type of software product or application, tool, system or utility.
Contact our Sales Team
Skip to content , sitemap or skip to search .

Personal tools

Motion to dismiss denied in recent GNU GPL case
A case in the United States involving the GNU GPL made headlines recently with a denial of a motion to dismiss. The case, Artifex Software, Inc. v. Hancom, Inc. , involves a piece of software licensed under the GPL version 3 or later, called Ghostscript. It is a project from Artifex for handling PostScript, PDFs, and printers ( GNU Ghostscript is a separate version of the project, and is not involved or implicated in the case).
Artifex runs a business of selling exceptions to its GPL-licensed software. They offer the software for no cost under the terms of the GPL but then also let others pay to avoid the conditions of the license. If someone doesn't pay for the exception, however, then they may only use the work in accordance with the terms of the GPL.
That is apparently where the problem arose in this case. Artifex's complaint alleges that Hancom incorporated Ghostscript into its own proprietary software without following the terms of the GNU GPL or paying for an exception. In its suit, Artifex claimed two counts based on Hancom's inclusion of Ghostscript: (1) a violation of copyright; and (2) a breach of contract based on the GPL. Hancom filed a motion to dismiss the case. A motion to dismiss under U.S. law is a motion at the start of the case arguing that the facts the plaintiff presented do not support the counts alleged. The court denied the motion, finding that Artifex could move forward with both the copyright and contract counts.
A few characteristics of the U.S. legal system need to be understood to place this ruling in the proper context. First, a motion to dismiss does not determine the truth of the facts. In other words, a judge making a ruling on a motion to dismiss determines whether the law would provide the complaining party with the relief it requests if all facts alleged in the complaint were true. If the law says that the plaintiff has no case (even if all facts were true) then the case can be dismissed without the need to introduce or weigh evidence. Otherwise, the case proceeds to trial to determine the truth of the complainant's allegations. Secondly, rulings at this initial lower court have limited precedential value. Other courts presented with a similar question don't have to follow the decision here, though they will likely read and consider whether they agree with the reasoning of this judge if confronted with a similar case. This judge could also be deemed wrong if the case is appealed and reviewed by a higher court. For now, the opinion presents us with an interesting situation: a GPL enforcement lawsuit is proceeding under both a contract and copyright theory. This case is one to watch as it moves forward.
With that context in place, the opinion does present a fascinating question in terms of breach of contract. While a violation of a free license giving rise to a copyright violation is now old hat, whether violation of a license like the GPL could be treated as a breach of contract has been long a topic of discussion among licensing geeks. Long ago, those who opposed the GNU GPL claimed that it was not enforceable where a violator had not agreed to its terms. Since you couldn't breach a contract you hadn't agreed to, the terms of the license lacked any way to force compliance. But the GPL is a license . The only thing that gave you permission to distribute the work was the GPL, and without that permission, you cannot distribute the work without violating the copyright on the work.
In this case, the judge found that Artifex had adequately stated facts that support its breach of contract claim. Hancom attacked the contract claim on two fronts, first that Artifex had not properly demonstrated that there was agreement to the GPL, and secondly that Artifex properly pled any harm that resulted from the alleged breach. On the first front, the judge found that "[t]he GNU GPL … provides that the Ghostscript user agrees to its terms if the user does not obtain a commercial license." (We disagree with the judge's terminology here -- the GPL is a commercial license; there is no problem charging money for providing someone a copy of GPL-covered software as long as they are also provided with full rights under the GPL including access to the source code.) Artifex also claims that Hancom publicly stated that its use of Ghostscript was licensed under the GNU GPL. This was enough to claim the existence of a contract.
On the latter, the judge found that the business model of Artifex indicated a loss of revenue, but also noted that harm could be found even where money isn't involved. The judge, quoting a prior case, noted that there are "substantial benefits, including economic benefits, to the creation and distribution of copyrighted works under public licenses that range far beyond traditional license royalties." While not dispostive, this last note is particularly interesting for many free software developers, who generally share their work at no cost.
There is more to the ruling, regarding pre-emption and international aspects of copyright, that will likely be of interest to law geeks. But this section on treating the GPL as a contract truly makes this a case that free software activists will want to keep an eye on. We'll be following the case closely and publishing regular updates as it progresses. To stay in the loop, here's what you should do:
Subscribe to our Free Software Supporter mailing list to keep up to date on the latest in free software licensing world.
Follow our Licensing & Compliance blog via rss
Donate or become an associate member to help support our licensing team.
Document Actions
The FSF is a charity with a worldwide mission to advance software freedom — learn about our history and work.
fsf.org is powered by:
Arabic Belarussian Bulgarian Catalan Chinese Cornish Czech Danish English French German Greek Hebrew Hindi Italian Japanese Korean Norwegian Polish Portuguese Portuguese (Brazil) Romanian Russian Slovak Spanish Swedish Turkish Urdu Welsh
Send your feedback on our translations and new translations of pages to [email protected] .
Windows Bulletin Tutorials
What is gswin32c.exe? Is it Safe or a Virus? How to remove or fix it
1. What is gswin32c.exe?
2. Is gswin32c.exe safe, or is it a virus or malware?
3. Can I remove or delete gswin32c.exe?
4. Common gswin32c.exe error messages
5. How to fix gswin32c.exe
6. October 2023 Update
7. Download or reinstall gswin32c.exe
Download and install this software.
Scan your computer for exe problems.
Repair the exe errors with software tool
What is gswin32c.exe?
gswin32c.exe is an executable file that is part of the GPL Ghostscript program developed by Artifex Software Inc. . The software is usually about 30.36 MB in size.
The .exe extension of a file name displays an executable file. In some cases, executable files can damage your computer. Please read the following to decide for yourself whether the gswin32c.exe file on your computer is a virus or trojan horse that you should delete, or whether it is a valid Windows operating system file or a reliable application.
Recommended:  Identify gswin32c.exe related errors (optional offer for Fortect)
Is gswin32c.exe safe, or is it a virus or malware?
The first thing that will help you determine if a particular file is a legitimate Windows process or a virus, is the location of the executable itself. For example, a process like gswin32c.exe should run from C:\Program Files\gs\gs9.05\uninstgs.exe and not elsewhere.
To confirm, open the Task Manager, go to View -> Select Columns and select "Image Path Name" to add a location column to your Task Manager. If you find a suspicious directory here, it may be a good idea to investigate this process further.
Another tool that can sometimes help you detect bad processes is Microsoft's Process Explorer. Start the program (it does not require installation) and activate "Check Legends" under Options. Now go to View -> Select Columns and add "Verified Signer" as one of the columns.
If the "Verified Signer" status of a process is listed as "Unable to Verify", you should take a moment look at the process. Not all good Windows processes have a Verified Signature label, but neither do any of the bad ones.
The most important facts about gswin32c.exe:
Located in C:\Program Files\gs\gs9.04 subfolder;
Publisher: Artifex Software Inc.
Full Path: C:\Program Files\gs\gs9.05\uninstgs.exe
Publisher URL: www.ghostscript.com
Known to be up to 30.36 MB in size on most Windows;
If you had any difficulties with this executable, you should determine if it's trustworthy before deleting gswin32c.exe. To do this, find this process in Task Manager.
Find its location (it should be in C:\Program Files\gs\gs9.04) and compare the size etc with the above facts.
If you suspect that you may be infected with a virus, then you must attempt to fix it immediately. To delete the gswin32c.exe virus, you should download and install a full security application like Malwarebytes . Note that not all tools can detect every type of malware, so you may need to try several options before you're successful.
In addition, the functionality of the virus may itself affect the deletion of gswin32c.exe. In this case, you must enable Safe Mode with Networking - a secure environment that disables most processes and loads only the most required services and drivers. When there, you can run a security program and a complete system analysis .
Can I remove or delete gswin32c.exe?
You should not delete a safe executable file without a valid reason, as this may affect the performance of any associated programs that use that file. Be sure to keep your software and programs up to date to avoid future problems caused by corrupted files. With regard to software functionality issues, check driver and software updates more often, so there is little or no risk of such problems occurring.
According to various sources online, 9% of people remove this file, so it may be harmless , but it is recommended that you check the trustworthiness of this executable yourself to determine if it is safe or a virus. The best diagnosis for these suspicious files is a complete system analysis with Fortect . If the file is classified as malicious, these applications will also delete gswin32c.exe and get rid of the associated malware.
However, if it is not a virus and you need to delete gswin32c.exe, then you can uninstall GPL Ghostscript from your computer using its uninstaller, which should be located at: "C:\Program Files\gs\gs9.04\uninstgs.exe". If you cannot find it's uninstaller, then you may need to uninstall GPL Ghostscript to completely delete gswin32c.exe. You can use the Add/Remove Program function in the Windows Control Panel.
1. In the Start menu (for Windows 8, right-click the screen's bottom-left corner), click Control Panel , and then under Programs : o Windows Vista/7/8.1/10: Click Uninstall a Program . o Windows XP: Click Add or Remove Programs .
2. When you find the program GPL Ghostscript , click it, and then: o Windows Vista/7/8.1/10: Click Uninstall . o Windows XP: Click the Remove or Change/Remove tab (to the right of the program).
3. Follow the prompts to remove GPL Ghostscript .
Common gswin32c.exe error messages
The most common gswin32c.exe errors that can appear are:
• "gswin32c.exe Application Error." • "gswin32c.exe failed." • "gswin32c.exe has encountered a problem and needs to close. We are sorry for the inconvenience." • "gswin32c.exe is not a valid Win32 application." • "gswin32c.exe is not running." • "gswin32c.exe not found." • "Cannot find gswin32c.exe." • "Error starting program: gswin32c.exe." • "Faulting Application Path: gswin32c.exe."
These .exe error messages can occur during the installation of a program, during the execution of it's associate software program, GPL Ghostscript, during the startup or shutdown of Windows, or even during the installation of the Windows operating system. Keeping a record of when and where your gswin32c.exe error occurs is important information when it comes to troubleshooting.
How to fix gswin32c.exe
A clean and tidy computer is one of the best ways to avoid problems with GPL Ghostscript. This means performing malware scans, cleaning your hard disk with cleanmgr and sfc /scannow , uninstalling programs you no longer need, monitoring any auto-start programs (with msconfig), and enabling automatic Windows updates. Don't forget to always make regular backups or at least define recovery points.
If you have a bigger problem, try to remember the last thing you did or the last thing you installed before the problem. Use the resmon command to identify the processes that are causing your problem. Even in case of serious problems, instead of reinstalling Windows, you should try to repair your installation or, in the case of Windows 8, by executing the command DISM.exe /Online /Cleanup-image /Restorehealth . This allows you to repair the operating system without data loss.
To help you analyze the gswin32c.exe process on your computer, you may find the following programs useful: Security Task Manager displays all Windows tasks running, including built-in hidden processes such as keyboard and browser monitoring or auto-start entries. A single security risk rating indicates the probability that it is spyware, malware or a potential Trojan horse. This anti-virus detects and removes spyware, adware, Trojans, keyloggers, malware and trackers from your hard disk.
Updated October 2023:
We recommend you try out this new software that fixes computer errors, protects them from malware and optimizes your PC for performance. This new tool fixes a wide range of computer errors, protects against things like file loss, malware and hardware failures.
Step 1 : Download PC Repair & Optimizer Tool (Windows 10, 8, 7, XP, Vista – Microsoft Gold Certified).
Step 2 : Click " Start Scan " to find Windows registry issues that could be causing PC problems.
Step 3 : Click " Repair All " to fix all issues.
Download or reinstall gswin32c.exe
It is not recommended to download replacement exe files from any download sites, as these may themselves contain viruses etc. If you need to download or reinstall gswin32c.exe, then we recommend that you reinstall the main application associated with it GPL Ghostscript .
Operating system information
gswin32c.exe errors can occur in any of the following Microsoft Windows operating systems:
Windows 8.1
Windows Vista
Windows 2000
RECOMMENDED: Click here to troubleshoot Windows errors and optimize system performance
Other files in GPL Ghostscript:
uninstgs.exe
gswin32.exe
gswin64.exe
gswin64c.exe
Other software titles by Artifex Software Inc.:
AFPL Ghostscript 8.54
AFPL Ghostscript Fonts

Computer Science & Internet - Software (12)
Astrakhan (276)
Starokucherganovka (1)
Yaksatovo (1)
Biryukovka (1)
Kamyzyak (2)
GARANT-KASPI, OOO - Astrakhan
Amend the information
Add my company
Search for a company anywhere in the world
GARANT-KASPI, OOO
Other businesses in the same area.
TTS TRI KOTA, OOO
Ast-sistems, ooo, azam-konsalting, ooo, korvis, ooo, astrakhan-garant-servis, ooo, mf best-servis, ooo, it-partner, ooo, rk-avtomatika, ooo, increase the visibility and hits of your company right now , information available on the internet, categories related to computer science & internet - software in astrakhan.
Other Companies & Services in Astrakhan (8)
Computer Science & Internet - Internet Services in Astrakhan (2)
Government in Astrakhan (1)
Other Companies & Services - Printing in Astrakhan (1)
Locations related to Computer Science & Internet - Software
Computer Science & Internet - Software in Astrakhan (276)
Computer Science & Internet - Software in Kamyzyak (2)
Computer Science & Internet - Software in Biryukovka (1)
Computer Science & Internet - Software in Starokucherganovka (1)
Computer Science & Internet - Software in Yaksatovo (1)
AMADEUS GLOBAL INC, Astrakhan, Russia
Please, login or register to see full company details.
Fields with * are required.
Advertisement
GPL Ghostscript for Windows
Softonic review
Basic tool to open PostScript and PDF files
GPL Ghostscript is a handy, free (gpl) Windows software, that is part of the category Software utilities with subcategory Operating Systems and has been published by Sourceforge.
More about GPL Ghostscript
About the download, GPL Ghostscript is a light software that requires less free space than most software in the section Software utilities. It's very heavily used in United States, Netherlands, and South Africa.Since we added this software to our catalog in 2011, it has managed to obtain 34,826 downloads, and last week it achieved 13 downloads.The current version of the software is 8.70 and was updated on 6/20/2011. It's available for users with the operating system Windows 95 and former versions, and it is only available in English.
GPL Ghostscript for PC
User reviews about gpl ghostscript.
Have you tried GPL Ghostscript? Be the first to leave your opinion!
Free and open-source programming language
Automatic Mini-corrector for all kinds of documents
TrueVision3D Engine
Engine to create 3dimensional worlds
PHP Designer
Good looking and functional PHP editor
Plotting utility
Alternatives to GPL Ghostscript
AFPL Ghostscript
A useful PDF converter in its raw form
HP ProBook 450 G1 Notebook PC drivers
Install the latest driver for HP probook 450 g1
Smart Installer Pack
Install all your favorite apps in a few minutes
HP 450 Notebook PC drivers
Install the latest driver for HP 450 notebook
PC SpeedCAT
Fast Running Computers
PDF24 PDF Creator
Create and convert PDF documents
Explore More
Intel driver usb 2.0 signature drivers for windows 2000.
Download USB 2.0 Signature Drivers for Windows* 2000 [W2K_USB20.EXE]
Realtek ALC Audio Driver for Windows XP
Download Realtek* ALC Audio Driver for Windows XP* for Intel® Desktop Boards
Audio QFE Update 269601 for Desktop s
A free app for Windows, by INTEL CORP.
ATI Radeon Xpress 200 Graphics Driver for Desktop
Download ATI Radeon* Xpress 200 Graphics Driver for Desktop Boards
Realtek Gigabit Ethernet Network Driver for Windows 10
Download Realtek* Gigabit Ethernet Network Driver for Windows® 10 for Intel® NUC Kit NUC6CAYS, NUC6CAYH
Award BIOS update Intel Driver
Download BIOS Update [GC11010N.86A]
HP LaserJet P4014n Printer drivers
Install the latest driver for HP p4014n
Easy-to-use software that automates repetitive tasks quickly
Easy USB Creator Lite
Fast and easy USB boot drive creator for PC
Analyse in detail your software and hardware
iPhone Explorer
Browse and change your iOS device file tree
View and edit music tags from the Windows Explorer
Related Articles
This is Halloween in Fortnite: Jack Skellington arrives… and Michael Myers too!?
Apple would be receiving up to 20 billion dollars annually for continuing to use Google's search engine
Uber Eats is developing its own AI chatbot for placing orders
Firefox is preparing an internal feature to detect fake or AI-generated content
Breaking news.
The creator of 'The Boys' and 'Preacher' will be the new writer for James Bond
The best indie game of the year is Spanish and it features deserts, motorcycles, and lots of bullets
The most successful Spider-Man movie in history has just arrived on Netflix
Do you like Gen V? Here are the best series of this style to watch now
The big secret of the new Assassin's Creed Mirage is hidden in the purring of the cats
The next Detective Conan movie has a release date, and it's sooner than we thought.
Laws concerning the use of this software vary from country to country. We do not encourage or condone the use of this program if it is in violation of these laws.
In Softonic we scan all the files hosted on our platform to assess and avoid any potential harm for your device. Our team performs checks each time a new file is uploaded and periodically reviews files to confirm or update their status. This comprehensive process allows us to set a status for any downloadable file as follows:
It's extremely likely that this software program is clean.
What does this mean?
We have scanned the file and URLs associated with this software program in more than 50 of the world's leading antivirus services; no possible threat has been detected.
This software program is potentially malicious or may contain unwanted bundled software.
Why is the software program still available?
Based on our scan system, we have determined that these flags are possibly false positives .
What is a false positive?
It means a benign program is wrongfully flagged as malicious due to an overly broad detection signature or algorithm used in an antivirus program.
It's highly probable this software program is malicious or contains unwanted bundled software.
Why is this software program no longer available in our Catalog?
Based on our scan system, we have determined that these flags are likely to be real positives.
Your review for GPL Ghostscript
Thank you for rating!
What do you think about GPL Ghostscript? Do you recommend it? Why?
OOPS! This is embarrassing...
Something's gone terribly wrong. Try this instead
Graphics Applications
GPL Ghostscript

GPL Ghostscript 10.02.0
GPL Ghostscript runs on Mac. The download file has a size of 26.8MB.
It was checked for updates 2,105 times by the users of our client application UpdateStar during the last month.
Latest News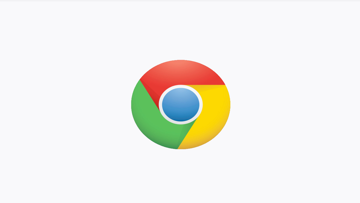 Chrome 117.0.5938.149/.150 for Windows and other platforms available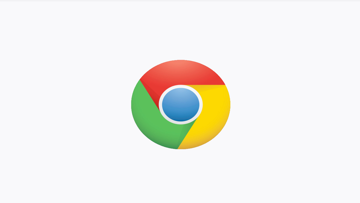 Chrome 117.0.5938.132 update available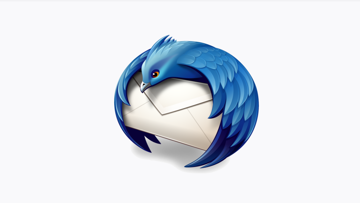 Firefox 118, Firefox ESR 115.3 and Thunderbird 115.3 updates available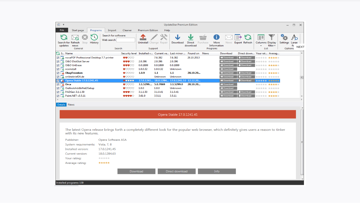 How to equip your computer with software in 2023 the smart way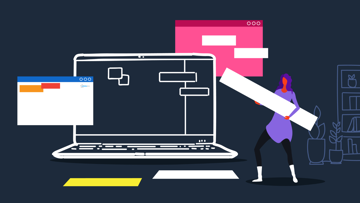 The best password managers 2023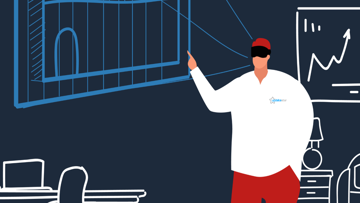 The best Windows cleaning tools in 2023