Apparitions at Abingdon
Posted on August 15, 2017
Historic town has three must-visit haunted structures.
The town of Abingdon lies in Washington County, Virginia. It will take you about five hours to drive there from Colonial Williamsburg. Still, Abingdon is a unique place to visit, especially for fans of the outdoors. Home to the thirty-four mile long Virginia Creeper Trail, the town is a popular destination for hikers and horseback riders. Then, there is the Grayson Highlands State Park. which offers terrific views of Mount Rogers, the highest peak in Virginia. If you are an angler, the Holston River will put your fishing skills to the test – it is brimming with trout, walleye and bass.
Abingdon also has a lively music scene. Local musicians and bands, such as Annabelle's Curse, often perform at hobby shops, like Heartwood and Capo's Music Store. Popular eateries, including Bone Fire Smokehouse and Wolf Hills Brewery, also frequently host live music.
As for historic must-sees, Abingdon has its own Historic District, which became listed on the National Register of Historic Places in 1970. The district encompasses over one hundred and forty-five structures and buildings. Now three of them are rumored to be haunted: the Martha Washington Inn , the Barter Theater and the Abingdon Tavern . Before we dive into their spooky history, though, here's a bit more on Abingdon's past.
The History of Abingdon
Before the arrival of the colonists, Abingdon was the home of various indigenous cultures, including the Chisca and the Xualae. The Chisca Indians were first encountered by the Spanish explorer Hernando de Soto in 1542. The tribe was eventually swallowed up by the Shawnee and became extinct sometime during the eighteenth century. The Xualae Native Americans thrived along the banks of the Great Kanawha River, before the area was seized by the Cherokee in 1671.
The land on which Abingdon falls was surveyed by Dr. Thomas Walker between 1748 and 1750. According to local lore, Daniel Boone once referred to the area as Wolf Hills, after " his dogs were attacked by wolves"1 during a hunting expedition. Soon, trades and businessmen began moving into the region. One of them, by the name of Joseph Black, constructed a fort to protect the settlers from Native American raids. Black's Fort was completed in 1774, then became the county seat in 1776. It officially became incorporated as the town of Abingdon two years later.
It is not clear what the town was named after. Some believe it was after Martha Washington's ancestral home in Oxfordshire, England, while others say it was after a young English nobleman, named Lord Abingdon.
The town of Abingdon arose rapidly along the Great Valley Road. By the late eighteenth century, it was one of the most important commercial and transportation hubs in Southwest Virginia. From handsome brick dwellings to ordinary county buildings, from mills to grocery stores, from taverns to youth academies – numerous buildings began popping up everywhere, to support the growing community.
During the American Civil War, Abingdon became the birthplace of the Overmountain Men. The Overmountain Men were a team of American frontiersmen who gathered together in 1780 to fight against the Loyalists. They emerged victorious from the Battle of Kings Mountain, a Southern campaign which occurred during the American Revolutionary War. The Overmountain Men's win significantly boosted the Patriots' morale and was described by Thomas Jefferson to be " the joyful annunciation of that turn of the tide of success which terminated the Revolutionary War."2
Today, Abingdon's Muster Grounds celebrate the Overmountain Men's adventures. Reenactments and interpretations of their feats are hosted regularly. The grounds encompass nine acres and is the northern trailhead for the three hundred and thirty mile long historic Overmountain Victory Trail.
Abingdon's Main Street
The two primary streets which support Abingdon's beautiful Historic District are Valley Street and Main Street. Valley Street is the home of multiple colonial residences and businesses. The Alexander Findlay House, for instance, is its earliest surviving building. Findlay was a Scottish immigrant who became the first man on record to build a golf course. His one-and-a-half story brick home has been updated with several Colonial Revival additions.
On 239 East Valley Street, you have the restored two-story Gabriel Stickley House. Stickley was a blacksmith and wagon builder. A few doors down, you can visit the Daniel Trigg House – which was built sometime during the early nineteenth century. Trigg was the mayor of Abingdon in 1846 and also served briefly as the president of the Exchange Bank of Virginia.
Main Street runs parallel to Valley Street. It too is lined with many surviving colonial-era residences. On 171 East Main Street, for example, the red, Federal-style house of Colonel James White stands surrounded by trees. On 239 East Main Street, the brick, front-gabled dwelling of Judge John James Stuart is especially noticeable because of its unique shotgun architectural style. Lastly, on 153 West Main Street, you have the breathtaking mansion of Letty Floyd Johnson, who was the daughter of John Floyd, the twenty-fifth governor of Virginia.
But Main Street is also your best bet to see some ghosts in Abingdon. All three of the aforementioned haunted places – the Martha Washington Inn , the Barter Theater and the Abingdon Tavern – are located on Main Street.
The Martha Washington Inn
The Martha Washington Inn was built by General Francis Preston in 1832, as a home for himself, his wife, and their nine children. Preston was an American lawyer and politician, born and raised in Abingdon. In 1858, the "inn" was sold to the founders of the Martha Washington College, who transformed it into an upscale women's university. The school taught young women a variety of skills, which ranged from bookkeeping to French, from piano to home economics.
During the Civil War, the school served briefly as a makeshift hospital and training ground for a group of Confederate soldiers known as the "Washington Mountain Rifles." The men referred to the school affectionately as "The Martha."
Many influential women graduated from the Martha Washington College, including Eleanor "Nellie" Nugent Somerville. Somerville was the first female elected to the Mississippi Legislature and a strong advocate of women's suffrage. She originally championed various other progressive causes, but became markedly more conservative as she grew older. She was the valedictorian of the Martha Washington College's class of 1880.
In the early 1900s, the nation was struck with a terrible outbreak of typhoid fever. This, combined with the effects of the Great Depression, forced the Martha Washington College to close for good in 1932. The building then opened its doors as the Martha Washington Inn in 1935.
Throughout the decades, the Martha Washington Inn has catered to many famous people, including Eleanor Roosevelt, President Harry Truman, Jimmy Carter and Elizabeth Taylor. The facility was also used for a brief period of time as a second home to the actors of the Barter Theater. Prominent thespians, such as Patricia Neal and Ned Beatty, would often go there after a long day on the stage. In fact, it is said that an underground tunnel once connected the inn with the theater.
Today, the Martha Washington Inn retains much of its authentic charm and architectural integrity. In the nineties, it became listed on The Camberley Collection of fine historic properties. Portions of the Prestons' original brick residence remain intact. The inn's main lobby, for example, was used by the Prestons as a living room. In the inn's East Parlor, the family's tall Dutch-baroque grandfather clock still stands. Modern additions, though (including a fully equipped spa and fitness room), have kept the inn attuned to the times.
But many are drawn to the inn by its paranormal activity, as the hotel has an abundance of ghost stories to share. One tale tells of a young girl named Beth, who was among the students who stayed at the Martha Washington College during the Civil War to care for wounded soldiers. One of these injured fighters was the Yankee officer Captain John Stoves. Stoves, gravely injured during battle, was carried by his men through an underground cave system and taken to the school. He became of Beth's patients, and the two fell hopelessly in love. Beth, a talented violin player, would often soothe her beloved with her music. But despite Beth's care and attention, Stoves' conditions deteriorated. As he lay on his deathbed, Beth promised to play him one last song. Unfortunately, before she could, he passed away. Some say that you can still the sweet sounds of Beth's violin at night, even see her in Room 217 (where she took care of Stoves.)
Another story tells of a young Confederate soldier, who was assigned to take important documents about where the Union army was camped to General Robert E. Lee. The man had a girlfriend who was studying at the Martha Washington College. Before leaving for his dangerous mission, the soldier tried to visit her, to say goodbye. He too attempted to sneak into the school through Abingdon's subterranean cave system, but was caught by Union officers. The poor Confederate was shot to death, right in front of his sweetheart! Even though the inn's floors have since been redone and re-carpeted, the bloodstain he left behind continues to reappear.
The halls of the inn are also "dirtied" by the past. The ghost of a wounded soldier has been witnessed hobbling through its long hallways, aided by a crutch. He leaves a trail of mud in his wake.
The basement of the inn also ranks high in supernatural occurrences, as it was once used to house black slaves. Don't be surprised if you encounter a tormented African American spirit down there!
Outside the Martha Washington Inn, people have seen the apparition of a horse, believed to have been the ride of a wounded Union soldier who came to be treated at the college in 1864. The phantom steed still wanders the inn's grounds, waiting for his master to come out and ride home.
The Barter Theater
The tunnel which once connected the Martha Washington Inn with the Barter Theater is rumored to be the home of an angry spirit – the ghost of a man who was killed in 1890, when the passageway collapsed. The actors who used the winding underpass during the 1930s and 1940s said they'd often sense his strong evil presence, lurking in the dark.
According to Rick Rose, the producing artistic director of the Barter Theater, " the main ghost here is Robert Porterfield, "3 the founder of the theater. Porterfield came from a prominent family and studied at New York's American Academy of Dramatic Arts for two years. He created the Barter Theater in 1933 as a repertory company, which helped him win the Regional Theater Tony Award in 1948. Today, many still see his ghost – sometimes sitting in the audience on opening night, or in the stage manager's booth. Actors consider a Porterfield spotting to be a sign of good luck, particularly before a show. Sometimes, though, Porterfield's spirit likes to pull pranks on the stage crew. " He moves things around during a performance. People have seen things backstage – props move across a table, a broom moves from one place to another. People can actually watch it being moved and say, 'What's going on here!'"4
The Barter Theater's rehearsal hall is also no stranger to paranormal activity. Some say that it is haunted by the ghost of a housekeeper, who used to hold séances and imprison evil spirits in the theater's now locked Pyramid Room. She is known to yell at those who stay too late or rehearse past working hours.
The Abingdon Tavern
The Abingdon Tavern dates back to 1779 and has served esteemed guests including President Andrew Jackson and Pierre Charles L'Enfant. It has been used as a bank, a bakery, a general store, a cabinet shop, a barber's salon, a post office and private residence throughout the years. In 1965, the Abingdon Tavern was purchased by Robert Porterfield's wife, Mary Dudley Porterfield.
The servers and bartenders of the Abingdon Tavern have more than just guests to deal with. According to the restaurant's owner, Max Hermann, he and his staff also have to put up with the various antics of the tavern's numerous ghosts.
Like the Barter Theater and the Martha Washington Inn, the tavern comes with its own impressive set of dead residents. There is the ghost of a cheating poker player, who was shot and killed a long time ago when his deception was discovered. There is the spirit of a prostitute, now known as the "Tavern Tart," who still likes to grab at men's bottoms and flirt with customers. There is also the ghost of Captain Gordon William Rife, who was killed by the angry husband of a woman he was sleeping with.
Back in 2008, a group of ghost hunters from the Haunt Masters Club spent a night at the Tavern, to see if all the stories were true. Their EVP readings shot through the roof, especially in the dining room and on the first floor. The team's video footage was just as revealing – film captured at 3 AM revealed a chair moving on its own, for example. Says Hermann: "[…] after a full night in the building , and reviewing the investigators' evidence, I'm still trying to make sense of inexplicable things."5
Works Cited
1. "History of Abingdon." VisitAbingdonVirginia.com , 2016. Web. 4 September 2016. Para. 3.
2. Jones, Randell. "The Overmountain Men and the Battle of Kings Mountain." Learn NC, 2009. Web. 4 September 2016. Para. 28.
3. Kermeen, Frances. Ghostly Encounters: True Stories of America's Haunted Inns and Hotels. New York: Warner Books, Inc., 2002.
4. Kermeen, Frances. Ghostly Encounters: True Stories of America's Haunted Inns and Hotels. New York: Warner Books, Inc., 2002.
5. Cales, Kelly. "Owner of Tavern: "By Midnight, We Try To Be Outta Here." HeraldCourier.com. 31 October 2008. Web. 4 September 2016. Para 18.
Phone: 757.598.1805
Visit more us ghost adventures certified ghost tours across the us.
Skip to primary navigation
Skip to main content
Skip to primary sidebar
Get Lost In The USA
US Travel Blog
Haunted Abingdon, Virginia – Ghost Stories To Give You Chills
Created On: August 4, 2021 &nbsp| Updated: December 26, 2020 | Leave a comment
This post may contain affiliate links, which means we may receive a commission if you click a link and purchase something we have recommended. Please see our disclosure policy for details. Thank you for being so supportive! 
Whether you believe in ghosts or not, haunted tales are always entertaining, and there are some especially intriguing stories in the small town of Abingdon, Virginia.
The best way to hear about Abingdon's ghosts is to take a ghost tour with the self-proclaimed Haint Mistress herself, Donnamarie Emmert of Abingdon Spirit Tours. She has a master's degree in storytelling and has shared the spookiest of historical happenings for over 20 years.
Tips for your Abingdon VA Ghost Tour
Bring your camera. You never know what you'll capture at a haunted location!
Every tour is unique and ghost stories will vary so it's a fun thing to do in Abingdon every year.
Private tours are available and should be scheduled in advance.
Wear comfortable shoes. It's a walking tour (with stops for stories) so be prepared to be on your feet for about 2 hours.
Dress for the weather. It can be warm when the tour starts and chilly by evening's end. Tours are typically canceled in event of rain.
Due to uneven sidewalks, strollers and wheelchairs are not recommended.
Unless prearranged, tours begin at Wolf Hills Coffee Shop at 112 Court Street. (We began ours at the gazebo outside the Martha Washington Inn & Spa.)
Contact: Abingdon Spirit Tours (Website)
A Sampling of Abingdon Ghost Tour Stories
Ghosts of the martha washington inn.
Beth's Violin
During the Civil War, the Martha Washington Inn (then a finishing school) served as a hospital, and some of the Martha girls stayed on to help with the wounded soldiers. Of course, this sparked several romances. One of them involved a girl named Beth, who tended to a soldier and would play her violin to comfort him at night and ease him into sleep.
They fell in love, and he proposed to her from his bedside, but sadly, he passed away too soon and left Beth heartbroken. Shortly thereafter, she died of typhoid fever, but guests still report hearing her violin's sweet sounds in the inn.
Reappearing Bloodstain
Another patient, a Union soldier, fell in love with one of the other Martha girls. He recovered and later returned to whisk his beloved away with him. Unfortunately, several Confederate soldiers shot him dead, and they say that one of the rooms in the Martha has a bloodstain that will not come out of the floor.
The Ghost Horse of Abingdon
Abingdon's most-seen ghost is the horse of James Wyatt. After Stoneman's Raid, Wyatt set fire to the courthouse and every building on the block in an act of revenge. Then he hopped on his horse and rode to the top of the hill to watch it all burn.
Unfortunately for him, he was spotted by a group of Confederate soldiers (dressed as Union soldiers), and they started shooting at him. He was hit in the back and killed, but his horse continues to ride through Abingdon to look for his master.
If you're walking along Main Street in the quiet of the night, listen for the clip-clop of his hooves. You may even see his apparition on the Barter Green or the front lawn of the Martha.
The Ghosts of the Barter Theatre
We were told the theatre has "lots and lots of ghosts," including Robert Porterfield, the theatre founder. He typically appears on opening night in the box seats wearing a three-piece white suit. Yikes!
The most famous Barter ghost haunts an underground tunnel running from the Barter to the Martha. One floor of the Martha was used as a hospital during the Civil War, and the rest of the building was used to store guns and ammunition. Soldiers used the tunnel to sneak the weapons out.
The story has it that the two soldiers working in the tunnel were discovered by the northern army and were shot and killed inside it. The tunnel collapsed years later, and now there's a most unhappy ghost lingering inside the remaining section of the tunnel.
The Tavern Tart
The Tavern was established in 1779 as a waypoint along the Great Philadelphia Wagon Road , and if you go upstairs, you'll see the old bed numbers written in pencil on the walls.
The Tavern Tart "entertained" the travelers, and one day after bringing a man up to her room, the bar patrons heard a bloodcurdling scream. They ran upstairs to find the woman lying in a pool of blood with a slashed throat. Her gentleman caller was nowhere to be found.
The Tavern Tart has been haunting the building ever since. The "tart" doesn't like women and has thrown and broken things in the tavern. However, she likes men, and she's been known to pinch a hiney or two, so look out, guys.
Our guide told us you should never say "tavern tart" when inside the Tavern. So please don't say I didn't warn you…
Other Related Travel Posts
Martha Washington Inn & Spa – THE Place to Stay in Abingdon VA
Bike the Virginia Creeper Trail: Thrilling Adventure, Scenic Beauty
Things to Do in Wytheville, VA
Goldsboro NC Ghost Tour
Huntsville Alabama Ghost Walk + Ghost Tour Tips
Reader Interactions
Leave a reply cancel reply.
Save my name, email, and website in this browser for the next time I comment.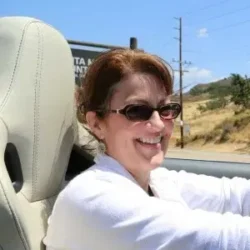 Welcome, I'm Liz!
I'm a North Carolina mom of two humans and six cats. I'm addicted to traveling across the USA one adventurous experience at a time.
Destinations
North Carolina
Join us on our travels across the US as we share the best destinations, hidden gems, adventure experiences, unique hotels, must-eat food, festivals and more!

Abingdon Spirit Tours
Abingdon Spirit Tours are led by the one and only Haint Mistress, Donnamarie Emmert. This popular tour, especially in the month of October, can be reserved throughout the year, weather permitting. It is nearly a two hour walking tour of downtown Abingdon, where visitors are entertained with bits of Town history as well as local ghost lore. Named a Passionate Virginian in 2009 by Virginia Tourism, Donnamarie Emmert packs a whole lot of storytelling and animation into her renowned tours.
For more information, pricing, or to book a tour, simply text 276-706-6093 or email [email protected] . Tours typically begin at 7:30, and meet in front of Wolf Hills Coffee Emporium at 112 Court Street.
Haunted Historic Abingdon is waiting for you….
Your browser is not supported for this experience. We recommend using Chrome, Firefox, Edge, or Safari.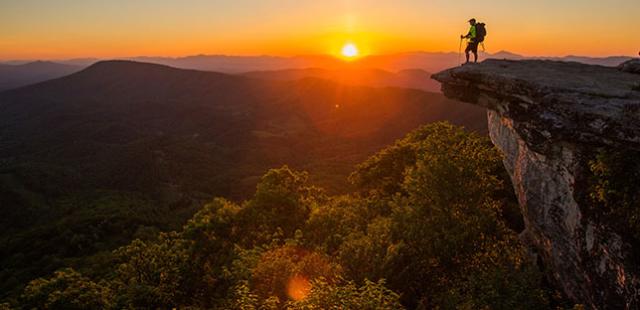 visitors guide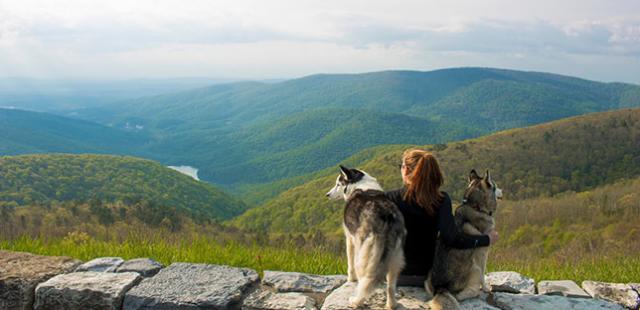 subscribe to our
Enewsletter.
Haunted Hill
Martha Washington Inn
At this 1832 inn built by War of 1812 hero General Francis Preston as a home for his family of nine children, a ghostly young woman roams the place. She is reportedly looking for her lover. Also, witnesses say that no matter how many times the carpets are replaced, blood stains appear on them from wounded soldiers. Famous guests who have stayed here include Eleanor Roosevelt, President Harry Truman, Lady Bird Johnson, Jimmy Carter and Elizabeth Taylor.
If you've had a paranormal experience here, or have any additional information about this location, please let us know!
Want to Spend the Night Here?

Rate this Haunted Place
What do you think? Is this place really haunted? Voice your opinion here! Click "thumbs up" if you think its haunted, or "thumbs down" if you think its all just a tall tale.
Geographic Information
Contact information.
Please note: It is your responsibility to acquire appropriate permissions before investigating any location listed on this site. Private property should be respected at all times, as should all posted signs concerning trespassing, hours of operation and other local regulations. Many "ghost hunters" have been arrested because they failed to contact property owners and/or local authorities ahead of time.
Share Your Experiences
Comments (8).
Okay, so I was staying here with my parents and two friends. My friends and I were staying one room away from the "Haunted" room. We, of course, didn't know this at the time or I would have switched rooms with my parents, who were a floor up. Later on that night, all three of us woke up to the sound of a violin playing beautifully, but loudly. We could tell it was coming from the other room but all three of us were too scared to go check it out. We told a lady that worked there about it the next day and she told us the story of a nurse that used to play to her lover/patient in that room until he died in the 1860's from the wounds he'd gotten from the War. The woman that worked there then told us that we weren't the first guests to complain about it.
what room is the haunted room?
do you still have paranormal events happening
This place is indeed haunted! So often guests will report sounds or sights which fit perfectly with the stories and legends of the place, and nearly everyone who makes such reports has no prior knowledge of these tales. Reports include: the sound of a snare drum, a horse's hooves, being touched and even kissed, seeing a disfigured soldier, a woman on the stairs, and hearing a faint voice calling your name. Also, one of the finest ghost pictures I have ever seen was taken here around 2011. Go and take a tour, or book a room. Even if the ghosts don't interact with you, it's quite a neat feeling to be in this one of a kind, ancient building which has had a front row seat to the birth of our nation and the near destruction of it less than a century later.
I got to stay there last night, I had to come in very late and work on the network it was completely down. They offered me a free room but unfortunately I did not hear or see anything. I have never seen a ghost and not sure how I would react. Here is the room I stayed in was very very nice. This room is in the Garden Wing
I am also gifted with decerrnment of spirits. I can honestly confirm it is indeed true. i felt the presence of a male spirit while visiting the Martha Washington Inn accompanied with my youngest son Dylan Breeding & his friend Damion Scott. i have been gifted with the six sense since a teenager. They wanted me to go up stairs, but i felt the presence i told them the spirit was close by.
Hello we have a paranormal group we would like to investigate let me know my email is [email protected] or Facebook me at Nelson porter
About two years ago I took a trip here with some friends just to visit. I've lived in Abingdon my entire life and wanted to see this place for its paranormal activity. me and my friend went to a bathroom, it wasn't too long afterwards that the stalls door next to me slamed shut. it wasnt me nor my friend who was in the stall, we looked around for another person in the bathroom with us and outside in the hall and there was noone to be found. id like to find out more about the past history of this amazing building let me know on my facebook page "jay widener" thank you.
Share Your Comments Cancel comment
Your email address will not be published. Required fields are marked *
Your Comments Have a photograph taken from this location? Use the "Browse" or "Choose File" button below to select an image to upload along with your comment.
Disclaimer: The stories posted here are user-submitted and are, in the nature of "ghost stories," largely unverifiable. HauntedPlaces.org makes no claims that any of the statements posted here are factually accurate. The vast majority of information provided on this web site is anecdotal, and as such, should be viewed in the same light as local folklore and urban legends.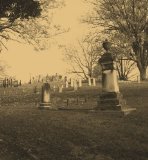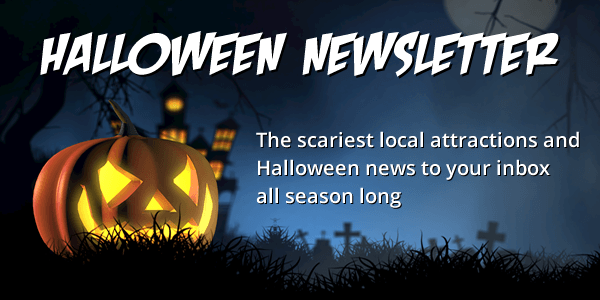 Advertisement

Martha Washington Inn - Abingdon VA Real Haunts
150 West Main Street
Abingdon, VA
276-628-3161

Barter Theatre 0.1 miles away
The Tavern 0.4 miles away
Emory and Henry College 9.0 miles away
Virginia Intermont College 13.3 miles away
Confederate Graveyard 14.8 miles away
Abijah Thomas House 22.7 miles away
[starting address]
150 West Main Street, Abingdon, VA, 24210

Recently Shared Experiences & Comments
Martha washington inn- ghost on staircase.
I live in the neighboring city of Bristol, VA which is about 20 miles away from Abingdon, VA where the Martha Washington Inn is located. About 25 years ago my mother had taken my brother, her sister, and myself there for Sunday brunch since my aunt was visiting from out of town. Afterwards, we took a stroll around the hotel to check it out- visiting the lobby, pool area and gift shop, and hallways of a couple floors of hotel rooms. I had a very weird feeling in several areas of the hotel. When we were about to leave, my mother decided to take a picture of me, my brother, and my aunt on the bottom steps of the main grand staircase in the lobby which leads to the second floor. When she got the film developed she was shocked to see the 3 of us standing on the stairs as well as a white/grey mist in the form of a human being right behind me and beside my aunt on the staircase. I will try to locate that picture from my mother's and post it along with this story. I do believe that what or whoever it is in the picture is an entity from the past- probably from when the hotel was converted to a hospital for injured soldiers during the civil war.

8 out of 8 found this review helpful
Interested in the Hauntings
Myself and a my close friend are Paranormal Investigators on YouTube and my family is from Dickenson County. My parents live in Coeburn. I live in North Carolina and my friend lives in Texas. We are going to be heading to Virginia to do some investigating. Was wondering if possible could we maybe come and stay a night at your beautiful hotel and do a investigation. Growing up I have heard so much about the hotel and now that I am a paranormal investigator I would so love to do a investigation. Would love to share a experience there and hopefully share the experience with other's . If possible we would love to learn all we can about the Martha Washington Inn... Hope to hear from you soon. Thank You and God Bless.
4 out of 8 found this review helpful
Headline: Do not use all capital letters. No profanity.
Details: Tell Us About Your Experience(s) at Martha Washington Inn. Be specific.
Email Address: Administrative use only. Will NOT be displayed
Did You Have a Paranormal Experience? Yes No Not Sure
Have You Been To This Haunt? Yes No Not Sure
Would you recommended to a friend? Yes No Not Sure
Contact Phone #: 276-628-3161
Visitors to this page: 4,745 Clicks to Website: 383 Last edit to this listing: 12/21/2015 (2859 days ago)