Awards Season
Big Stories
Pop Culture
Video Games
Celebrities
35 Creepy Photos of Abandoned Theme Parks
Are you brave enough to wander crumbling and decaying abandoned theme parks? Believe it or not, urban explorers have made the trip and taken photos that will haunt your nightmares. Some of these eerie theme parks are featured in famous shows and movies, and a few have become hotspots for Instagrammers.  
We've collected chilling photos from 30 abandoned theme parks, from the U.S. to Japan. Read on to learn about the tragic stories of these parks.    
New Orleans, LA: Six Flags
It's definitely no longer "playtime" at Six Flags in New Orleans. In 2005, Hurricane Katrina caused catastrophic damage in New Orleans. Sitting right next to Lake Pontchartrain, Six Flags became submerged in 20 feet of brackish floodwater. For over a month, the entire amusement park was flooded.
Inspectors declared Six Flags an "effective total loss" due to the high winds and flood water that had wrecked the park. As a result, Six Flags was closed indefinitely. Although the New Orleans Police Department patrols the park 24 hours a day, thrill-seekers and vandals still find ways to trespass. Today, the deserted park resembles a creepy ghost-town. 
Waterbury, CT: Holy Land USA
John Baptist Greco found inspiration from bible passages to create Holy Land USA in 1955. The grounds chairman at Holy Land, Bob Chinn, called Greco a spiritual man. Chinn added , "He wanted to do this for the people of the community. He felt no one, no matter the race, creed or color, should be separated. He wanted a place for all people to sit and be peaceful."
Holy Land featured the Garden of Eden, replicas of catacombs, a chapel, stations of the cross and Israelite villages. After the park closed in 1984, thieves swooped in, stealing many attractions and statues from the site. The site's future is still uncertain.
Princeton, WV: Lake Shawnee Amusement Park
Why do paranormal investigators flock to Lake Shawnee Amusement Park? Let's start at the beginning. In 1926, the park was unknowingly built on the site of a Native American burial ground (seriously). During the park's run, six people died at Lake Shawnee Amusement Park. A little girl died on the swings after a truck backed into the structure. In another case, a boy drowned in the park's swimming pond.
Lake Shawnee Amusement Park gained a deadly reputation, which may have caused the attraction to close in 1966. Locals believe the park is cursed. The park isn't completely abandoned, however. Ghost hunters (and perhaps ghosts) often roam the site.
Beech Mountain, NC: The Land of Oz
"Toto, I've a feeling we're not in Kansas anymore," says Dorothy in the film, The Wizard of Oz . She's right. Visitors will find the yellow brick road, Emerald City and the Wicked Witch's castle at the Land of Oz in Beech Mountain, North Carolina.
When the Land of Oz opened in 1970, it was the top attraction in the Eastern US. Many celebrities visited the Land of Oz, including actresses Debbie Reynolds and Carrie Fisher. Legendary boxer, Muhammad Ali, also stopped by the park once. However, the business took a turn for the worse. Bad investments, destroyed buildings and theft led to the park's closure in 1980.
In the '90s, the owners began to restore the park to hold annual public events. For the majority of the year, however, the park remains empty.
Dadizele, Belgium: Dadipark
Before Dadipark was an amusement park, it was a church playground. One of the town's pastors, Gaston Deweer, created the playground for families with small children in 1950. Thirty years later, Deweer transformed the playground into an affordable amusement park, where millions of visitors enjoyed the fun rides.
However, business went downhill when a boy lost his arm on the Nautic Jet water ride. Ouch. Locals began to complain about the park's safety. In 2002, the site closed its doors for renovations as visitor numbers dwindled. The improvements never happened, and the park never opened again. While Dadipark was left abandoned, plants grew over some of the attractions. In 2012, a company from the Netherlands demolished the decaying park.
Williams Grove, PA: Williams Grove Amusement Park
Williams Grove Park was almost destroyed after Hurricane Agnes struck the area in 1972. Sounds like bad luck, right? The park actually survived and the owners, the Hughes family, rebuilt the park. Shortly after, Williams Grove Park went back into business until 2005.
The Hughes turned their attention to creating the Williams Grove Speedway. They tried to sell the Williams Grove property to an owner who would continue to maintain the amusement park, but the Huges never found a buyer, so the park was left to crumble. 
Phillipsville, CA: Hobbiton USA
Located close to the Avenue of the Giants in northern California, Hobbiton USA was once a major roadside attraction. At Hobbiton USA, locals and tourists took a journey into J.R.R. Tolkien's fantasy novel, The Hobbit . The enchanting and charming site included hobbit homes and sculptures of characters from the book. For anyone who had no idea what The Hobbit was, each attraction came with button-activated speakers to explain the scene.
Why did Hobbiton USA close? Visitors believe the park ran into legal trouble and shut down. The majority of the attractions have disappeared underneath dense plant life. However, those who pass by report that a decaying Gandalf and the door of Bilbo Baggins are still visible. 
Nara, Japan: Dreamland
Nara, Japan is known for its beautiful temples, shrines and ruins. The Emperor lived in Nara during the Nara period (AD 710 to 794) before calling Kyoto his new home. Nara was also the home of Dreamland, a theme park inspired by California's Disneyland.
Dreamland's owner, Kunizo Matsuo, met with Walt Disney to bring Disneyland to Japan, but the two disagreed on licensing fees near the end of the construction phase. So, Matsuo dropped the Disneyland idea and created Dreamland instead. The park was an instant success when it opened in 1961. But Dreamland went out of business in 2006 after Disneyland, DisneySea and Universal Studios opened in Japan.
Marble Falls, AR: Dogpatch USA
Dogpatch USA was based on Li'l Abner , a comic strip featuring a fictional clan of hillbillies. When the park opened in 1968, it gained popularity and was highly profitable. Investors also remodeled Dogpatch USA into a winter sports complex in 1972, hoping to make it even more prosperous.
The investors turned out to be very wrong. Marble Falls experienced warmer winters than usual, leading to the park's downfall. Eventually, Dogpatch's situation got worse. The park went bankrupt, became entangled in legal problems and then permanently closed in 1993. 
Onsted, MI: Prehistoric Forest Amusement Park
Just off the highway in Onsted, Michigan, rests another world. The Prehistoric Forest was once a lively roadside attraction, drawing visitors with life-sized dinosaurs, fossil digging pits, a man-made volcano and the popular 400-foot Jungle Rapids Water Slide. Between 1963 and 2002, the park sent guests back in time.
Rerouted highways led to business faltering and the demise of the Prehistoric Forest. Today, neglected dinosaurs and cavemen lay scattered across the park. Some statues sink behind plants, while others have been stolen. The abandoned park prohibits any visitors, but that hasn't stopped vandals and urban explorers.
Beijing, China: Wonderland
Wonderland never opened for business. In fact, construction on the amusement park was never finished. Property developers from Thailand intended to make Wonderland the biggest and greatest amusement park in Asia. However, they canceled construction plans after running into financial problems in 1998.
The abandoned park featured skeletal remains of castles and medieval-themed structures. Local farmers didn't want the land to go to waste, so they reclaimed the area and used it to plant crops. Visitors reported that park attendants still stood in Wonderland's parking lot, supposedly to direct curious explorers. In 2013, the remaining structures were demolished.
Japan: Gulliver's Kingdom
Gulliver's Kingdom theme park in Japan didn't have the greatest location. It was actually located in one of the creepiest places in Japan. The park was built near Aokigahara, best known as Japan's "Suicide Forest." It was also close to the former headquarters of the infamous Aum Shinrikyo, a cult behind the deadly Tokyo subway sarin attack in 1995.
The strange park was based on Jonathan Swift's novel, Gulliver's Travels . In the middle of the park laid the book's main character, Lemuel Gulliver. The sinister location reportedly caused a lack of customers, leading to the park's demise in 2001. In 2007, the abandoned park was demolished. 
Chippewa Lake, Ohio: Chippewa Lake Park
Locals believe that Chippewa Lake Park's owner, Parker Beach, might haunt the park today. After the park closed due to low attendance, Beach asked his family to bury him there, and they agreed. He's reportedly buried at an unknown location at the site.
Chippewa Lake Park is no stranger to appearing in movies. At the end of an amusement park documentary called Welcome Back Riders , it states, "Be respectful if you try to find Parker Beach's Grave. Let him enjoy his park in peace. …It's by the roller coaster." Also, the 2008 horror film, Closed For the Season , shot some scenes at the apocalyptic theme park.
Berlin, Germany: Spreepark
Spreepark has a history of bad luck. The park found itself in huge debt in 1999. To get back in the green, the owners increased the park's entrance fee. Customers thought that raising prices was a poor decision. Consequently, the number of visitors dropped and the business shut down in 2002.
Shortly after the park's closure, owner, Norbert Witte, and his family left Germany and moved to Peru for unknown reasons. In 2004, Witte went to prison for seven years after smuggling drugs from Peru to Germany. The terrible news doesn't stop there. In 2014, a fire destroyed major parts of the park. The arsonist remains unknown, but investigators concluded that the fire was set deliberately.
Wichita, KS: Joyland Amusement Park
During its heyday, Joyland Amusement Park was a major attraction filled with laughing children and cool rides. It was also home to one of the last surviving original wooden coasters. Unfortunately, a serious incident involving the park's Ferris wheel led to the park's end.
In 2004, a 13-year-old girl fell 30 feet from the Ferris wheel, suffering severe injuries. The US Consumer Product Safety Commission closed the park and investigated the accident. The park never reopened. Today, it's just a crumbling playground for vandals.
Geoje, South Korea: Okpo Land
Okpo Land has a disturbing backstory. While in operation, Okpo Land thrived with exciting roller coasters and electric cars. However, the park's main attraction, the duck ride, caused fatal accidents in the 1990s. A cart derailed and capsized in one incident. While many riders suffered injuries, one young girl fell to her death.
Shortly after, the park owner mysteriously disappeared and was never seen again. Okpo Land closed permanently in 1999 and everything was left to rot where it was, including the scene of the fatal accident. The remains of the duck cart dangled over the edge of the track until the park was demolished in 2011.
Aurora, Ohio: Geauga Lake Park
How many theme parks do you know that were open for more than 100 years? Geauga Lake Park is one of the few amusement parks to do just that, operating from 1887 to 2007. When the park opened, it featured many attractions, including a massive swimming pool, a dance hall and bowling alley.
The park went through many name changes and owners. In 2000, the park's name changed to Six Flags Ohio. Then, in 2001, it turned into Six Flags Worlds of Adventure. No one knows for sure why the park closed. Today, Geauga Lake Park remains in a state of decay.
Nikko, Japan: Western Village
Welcome to the wild west in Japan. Believe it or not, Japan had a theme park that included a Western saloon, a jail and a giant replica of Mount Rushmore. CNN reports that Western Village was built in 1975, and cost $27 million to build.
Western Village shut down in 2007, after failing to compete with Disneyland and Universal Studios. Explorers who visit the neglected theme park say it's easy to get lost in. Creepy robots and giant teddy bears are still scattered throughout the park, and Mount Rushmore is rotting. Would you dare to visit this lonely theme park?
Newberry Springs, CA: Lake Dolores Waterpark
Located off Interstate 15 in the Mojave Desert, Lake Dolores Waterpark operated from 1962 to 2004. The waterpark went through a few name changes, including Rock–A–Hoola Waterpark and Discovery Waterpark. Lake Dolores closed due to low attendance.
Since Lake Dolores closed, it has become a popular attraction for film crews. The park has appeared in MTV's reality show Rob & Big , Top Gear America , Abandoned and the skate film Kilian Martin: Altered Route . You can say the park is pretty famous now. Urban explorers also sneak into the abandoned park even though there's a big "no trespassing" sign at the entrance.
Aarup, Denmark: Fun Park Fyn
When Fun Park Fyn opened in the 1980s, it lured families with affordable prices and pleasant attractions, such as waterslides, bumper cars and swan boats. However, the fun ended in August 2006 when the park went bankrupt. Now, a different crowd visits Fun Park Fyn.
The deteriorating and deserted park attracts photographers and thrill-seekers. Unfortunately, it also draws troublemakers and thieves. Rust covers the waterslides, while gunk and debris fill the pools. Remaining bumper cars and swan boats litter Fun Park Fyn. Do you dare to visit this creepy, abandoned park?
Galston, Scotland: Loudoun Castle Theme Park
Loudoun Castle Theme Park was built around the real ruins of the 19th century Loudoun Castle. During the park's early years, it faced mounting debt. That's never a good sign. Loudoun Castle Theme Park also went through several owners in its history.
In 2007, a tragic incident occurred, involving one of the staff members. 18-year-old ride operator, Mark Blackwood, fell 80 feet from a roller coaster while trying to fix the ride. He died at the hospital. After a two-week trial, the park owners were found not guilty of negligence. The park owners shut down the business in 2010.
Orlando, FL: Splendid China
The park owners spent $100 million to build Splendid China in Florida. It was built as a sister park to Splendid China in Shenzhen, China (which is still in operation). Each structure was handcrafted for authenticity. The park's replica of the Great Wall was made of 7 million bricks. The park also included Terracotta Warriors of Xi'an and a four-story-tall Leshan Buddha.
Florida's Splendid China took entertainment seriously. The park hired 60 dancers, actors and acrobats from the People's Republic of China to put on a show for guests. After the park opened in 1993, it had to contend with protestors who believed the park was propaganda for China. After closing its doors in 2003, vandals and thieves raided Splendid China, stealing statues and spray-painting walls. 
Rhyl, North Wales: Ocean Beach Fun Fair
Rhyl's Fun Fair was originally located at Marine Lake, where it opened in 1848. Each year, thousands of guests flocked to the amusement park. In 1954, it relocated to Ocean Beach at the West end of the promenade. Funfair's popularity began to decline during the 1960s.
In 2005, disaster struck when several guests got hurt. A roller coaster went off the tracks at the end of the ride, and five guests sustained injuries. It didn't take long for Fun Fair to shut down after the accident. In fact, it closed in 2007.  
Berlin, Germany: Blub Water Park
Blub was short for Berliner Luft-und Badeparadies, which translates to "Berlin air-and bathing paradise." The water park first opened in 1985, but closed its doors in 2002 after experiencing health concerns and violent youth gangs. When Blub shut down, the decaying park attracted tourists, skaters and photographers.
In 2016, a fire devastated the buildings at Blub. According to the German media outlet, Welt, the park was also devastated by rats and "idiots." The park owners plan to redevelop the site. But for now, the huge, lonely park resembles an apocalyptic site.
Lancashire, England: Camelot Theme Park
Some locals say Camelot Theme Park is an abandoned "knightmare." First opened in 1983, the park had many profitable years before declining visitor count lead to its closure in 2013. This low turnout was likely caused by poor summer weather and the park's failure to compete with the London 2012 Olympics and the Diamond Jubilee.
The fun stopped for many Camelot fans. One guest, Allistair Bradley, told the Lancashire Post, "I have been to the theme park countless times with my children, so this news comes as quite a blow." As of June 2019, parts of medieval figures are scattered across the park. Buildings are crumbling and vandalism and arson are common.
Pripyat, Ukraine: Pripyat Amusement Park
Pripyat amusement park is currently a hot spot for Instagrammers thanks to HBO's historical drama, Chernobyl . The park planned to open for the very first time in May 1986. But that never happened. In April, the Chernobyl disaster took place just a few miles away, quickly becoming one of the most catastrophic nuclear explosions ever to occur.
According to a United Nations study, 4,000 people died from radiation exposure as a result of Chernobyl. However, a Greenpeace study reported that there were 200,000 casualties. Today, the radiation levels throughout the park vary.
So many people take selfies at Pripyat amusement park and the disaster site that Chernobyl's creator, Craig Mazin , made a statement, saying, "If you visit, please remember that a terrible tragedy occurred there. Comport yourselves with respect for all who suffered and sacrificed."
Suita, Japan: Expoland
Japan's Expoland has a tragic past. The amusement park thrived for 30 years with more than 40 rides and attractions and 19 restaurants and shops. Then, in 2007, a 19-year-old university student from Higashiomi, Shiga died and 19 other visitors suffered injuries when the Fujin Raijin II derailed at Expoland.
The park closed temporarily after the accident. Investigators discovered the ride derailed because of a broken axle and that none of the ride's axles had been replaced for 15 years. Authorities cited Expoland for improper maintenance, and the park shut down in December 2007.
Seoul, South Korea: Yongma Land
In 1983, Yongma Land was a big deal when it first opened in Seoul, South Korea. But after the first decade, the park began to lose customers and profit when Lotte World, a massive recreation complex, set up shop. Yongma Land officially stopped operating as an amusement park in 2011.
The old-school and deteriorating grounds draws many guests, including photographers, videographers, and musicians. The K-pop music video for Crayon Pop's Bar Bar Bar was filmed at the park. Yongma Land also became a popular spot for cosplay following its shutdown. 
Thua Thien Hue, Vietnam: Ho Thuy Tien Water Park
The remaining magic of Ho Thuy Tien Water Park attracts many Instagrammers. Although the park didn't see success while it was open, it's now a must-visit post-apocalyptic dreamworld for explorers. Many parts of the site have been taken over by plant life (and grazing cows).
However, visitors, can't miss the park's main attraction: the three-story-tall dragon on top of the aquarium. Inside the dragon, a staircase leads to a viewing area (the dragon's open mouth), where guests can enjoy the amazing view of Thuy Tien Lake. 
Guerneville, CA: J's Amusement Park
What was once filled with laughter is now haunted by a spooky silence. From the 1960s to 2003, J's Amusement Park was a small family run operation. The park featured thrilling attractions, a mad mouse, miniature golf, a racetrack and a roller coaster.
Today, J's Amusement Park is concealed behind the woods and reclaimed by nature. The site stinks of decay and paint flakes off of the structures. The attractions look like they're ready to crumble with just one touch. If you're brave enough to visit J's, you'll find a terrifying monster guarding the park from the top of a building.
Orlando, FL: Disney's River Country
"Sorry River Country is closed," says a sign in front of Disney's empty water park in Orlando. Before Disney's River Country closed, it was a fun destination for thousands of families to cool off from the summer heat. Disney's River Country mimicked an old-fashioned swimming hole with "a twist of Huckleberry Finn."
Disney shut down the park in 2001. Since then, Disney's River Country has been rotting and deteriorating. Dirty water fills the pools. Moss, weeds and vines cover rusty slides and fences. Inside the park's buildings, leaves cover the floors and the wallpaper is peeling off. Now, the empty park looks haunted.
Itaguaí, Brazil: Park Albanoel
Christmas isn't always merry and bright, just look at Park Albanoel in Itaguaí, Brazil. The beloved park owner, Albano Reis, opened the Christmas-themed park in 2000. Locals called him Santa Claus because Reis dressed up as the jolly ol' fella every Christmas.
Reis intended to build the largest tourist entertainment attraction in Brazil. However, his dream came to a sudden end. The park shut its doors after Reis died in a car accident near the site in 2004. Today, cracks, rust and mold cover the Santa and candy cane structures at Park Albanoel.
Ellicott City, MD: Enchanted Forest Theme Park
Once upon a time, there was a storybook amusement park in Maryland. The Enchanted Forest Theme Park brought fairy tales and nursery rhymes to life. Kids wandered through Cinderella's castle, went for a spin on Alice in Wonderland's tea cups and ventured into the caves of Ali Baba and the Forty Thieves.
The Enchanted Forest was the ultimate summer destination after opening in 1955. During its heyday, 300,000 children visited the Enchanted Forest each summer. However, the park began to lose children's attention in the 1980s due to fierce competition from nearby theme parks with bigger and faster rides. After closing in the 1990s, The Enchanted Forest became a dreamland for photo enthusiasts.
Derbyshire, England: American Adventure Theme Park
Originally known as Britannia Park, American Adventure World transported customers to the American West. The theme park featured cowboys, Native Americans and intense, yet exciting rides. It became one of the top attractions in the country. However, visitor numbers started to plummet.
American Adventure World closed three of its most famous roller coaster rides, including Nightmare Niagara and The Missile. Shortly after, the park faced structural instability and water pollution problems. The owners called it quits and permanently closed the park in 2007.
Philadelphia, PA: Bushkill Park
While it was open, Bushkill Park featured one of the oldest funhouses in the US, the Bar'l of Fun. The park was also home to other famous antique rides, including bumper cars, The Whip, and The Haunted Pretzel. Sounds strange, right? But the locals went crazy for these attractions.
The park operated from 1902 to 2004, temporarily closing after Hurricane Ivan caused flooding and damaged many attractions. Floods plagued the park again in 2005 and 2006. Bushkill park closed again in 2006, and was left abandoned. While Bushkill Park rotted and flooded in 2011, it appeared in the horror film, The Fields , starring Cloris Leachman and Tara Reid.
MORE FROM ASK.COM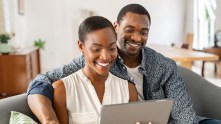 My Favourites
Destinations
Creepy story behind this Japanese doll
This doll, housed in a Japanese temple, is visited by hundreds of visitors every year ... for a very unsettling reason. 
This article may contain links from our affiliate and advertising partners. When you click on them, or share this content, we may earn a commission. Learn more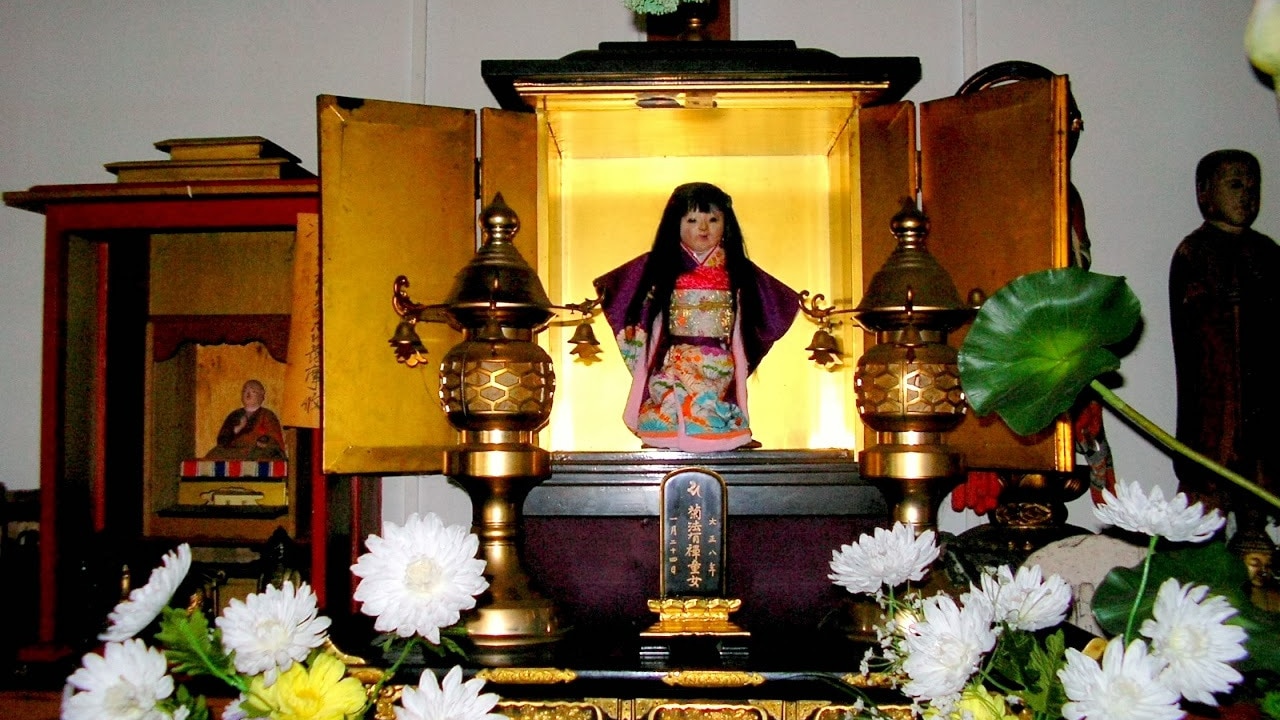 There's something 'a bit creepy' in this Japanese village
5 rules of drinking sake in Japan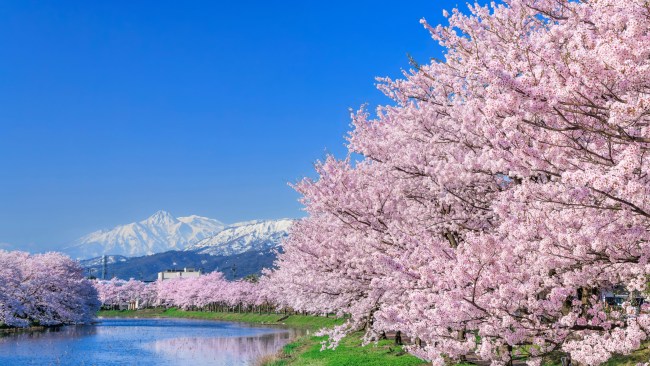 I found Japan's most beautiful (and affordable) skiing
This doll, housed in a Japanese temple, is visited by hundreds of visitors every year ... for a very unsettling reason.
See also: 21 must-do travel experiences for 2020
See also: World's weirdest museums you have to see to believe
If you happen to find yourself in the Japanese town of Iwamizawa in the future, be sure to put the Mannenji temple on your itinerary. Because it's home to one of the country's spookiest relics.
Upon first look, it seems like an ordinary children's doll from the early 1900s. But the doll has become an item of awe and wonder because, people claim the hair of the doll grows . And there's an unsettling story behind it.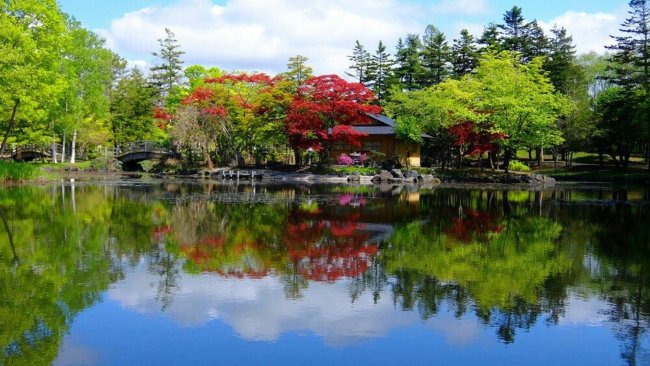 The story goes that the doll belonged to a child named Okiku. It was the little girl's most prized possession. Sadly, the little girl passed away due to yellow fever and died with the doll in her arms. She was only three years old. The family wanted to bury the doll along with Okiku, but circumstances and governmental oversight prevented this last act of kindness on their part. The doll was never laid to rest with the child.
Instead the doll was placed in the family's alter where they created a small shrine to celebrate their daughter and mark her passing into the afterlife.
According to the legend, t hat's when the weirdness started to occur.
"One day, the family started to notice that the doll's hair was getting longer. Once a traditional shoulder-length cut with neat ends, it was now a mangled mess of split-ends reaching down past her waist. It was scruffy, different colors, and felt different."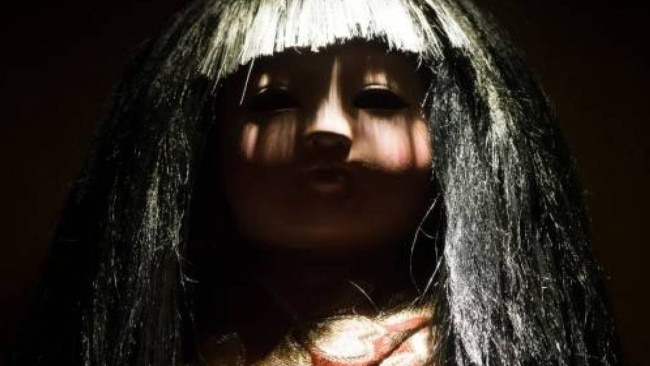 "At night, they started to dream of Okiku, and sometimes the doll would appear by their side come morning. The chillings events intensified and grew into full-blown acts of spiritual infestation – lights flicking on and off, bangings in the house, noises, and strange voices – the closer the year got to certain key dates; Okiku's birthday and the day of her death.
"Over time, they were certain and town shamans/spiritual leaders concurred that their daughter's soul was in fact trapped within the doll.
"In 1938, the family relocated to a different district. Not desiring to take the doll (which they now called Okiku) with them – fearing that what fueled her magic was the proximity to their daughter's grave – the family approached the Mannenji temple and asked them to take care of the doll."
The priests accepted the charge and started taking care of Okiku. Over time, they've "confirmed" some of the claims … particularly that the hair does indeed grow.
The priests have sent out cut samples of the hair for analysis … apparently scientific examination of Okiku proved that the hair was that of a human child.
According to the Old City Ghosts website : "As the years passed on, the doll's fame grew and her powers further developed. She's bolder now, invading the dreams of the priest and those that come to visit her. She's stronger, her hair growing faster and wilder. And, she's even spookier. There is now a claim that the mouth of Okiku is slowly opening, and that if you dare to peer inside you may be able to glimpse something like baby teeth sprouting like weeds from the porcelain gums."
We'll give you a moment to process that particular detail.
It's not the first time dolls have creeped people out in Japan and become a tourist attraction.
Last year we wrote about another small village where residents who had left to move to bigger cities had been replaced by life-sized dolls , created by a local craftswoman.
It made for some thoroughly unsettling images on Google street view: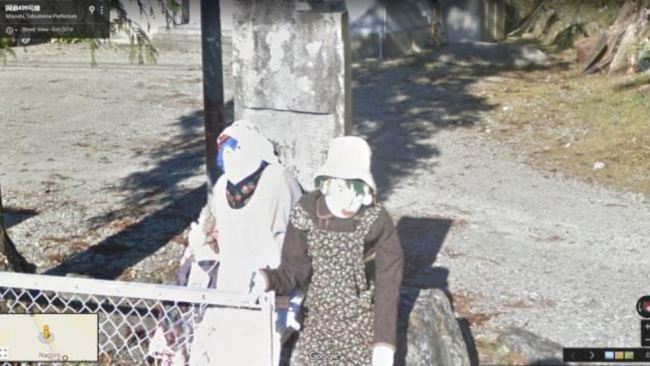 - First look at Sydney's first 6-star hotel
- 50 stunning movie locations you can travel to
- Secret of Japan's mysterious island
- We've found Australia's best bath tub
- Secret note you must take to Japan
Simone has been a fan of travel ever since an early family holiday when she discovered chocolates had been left on her pillow in turndown service! Her favourite travel experience has been dancing with a 90-year-old grandma on a table in Crete after a long lunch. Her worst travel experience has been fainting in the street in Tokyo after enthusiastically eating a takoyaki ball that was way too hot.
Nagoro is home to more scarecrows than people. The reason why will warm your heart.
If you love sake, this historic Japanese district will definitely raise your spirits.
Cherry blossoms or skiing? Turns out, you can experience both at once, as this delighted Japan traveller discovered.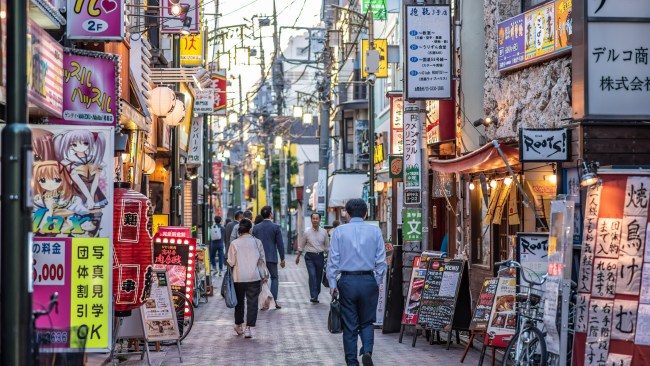 I found Tokyo's best-kept secret spots
Move over Shinjuku – Tokyo has other hip, bohemian neighbourhoods.
Tours & Experiences
Tailor-made Trips
Bahasa Indonesia
We are happy to see you again!
Continue with
Or use email.
No Account? Create one
Create account
Already have an account? Sign in
Quickly Sign up with
I agree to Japan Travel's Terms of Service and Privacy Policy . Terms of--> and acknowledge that Japan Travel's Privacy--> applies to me.-->
Misfortune floating away
Over 1000 years ago, the hina-okuri ritual began. Here, young girls began placing paper dolls onto wicker saucers. Letting them float down the river, the dolls were thought to carry away disease and misfortunes caused by evil spirits. At the Hikawa Shinto Shrine in Kawagoe, this tradition continues. Here, you buy a paper doll, blow onto it & rub its body, and then place it into a stream to help carry away misfortune.
The legend of the two lovers
In Japan, the Milky Way is called the Heavenly Silver River, and according to tradition, had not always divided the sky. A legend goes that a Heavenly Palace was once surrounded by a garden. At the same time, a young man named Hiko-boshi lived in the men's quarters and who grazed the starry flocks of heaven. So beautiful were the cycles of night & day created by them that the gods, led by the sun goddess Amaterasu, decided they should marry.
However, the two had never known such love. So strong was it that even a momentary separation was painful - the weaving was abandoned, and the star herds wandered. The nights turned dark and the mountains groaned. The people prayed for help and Amaterasu, to restore the order, separated the lovers with a wide river, the Milky Way. Ori-hime cried bitterly and the more she cried, the wider the river became. Hiko-boshi's flute sounded melancholy, his herds thinning. The time of rain began and the songs of the heavenly flute mixed with the sad whistling of the wind…
Amaterasu, touched by the strength of their love, softened. When the goddess learned that the two lovers sent each other messages with a magpie, she caught the messenger and ordered it to build a bridge over the Heavenly River once every seven days, so that the couple could meet. But the magpie erred and ever since, the bridge has been built only once a year, on the 7th day of the 7th month - a day known in Japan as Tanabata .
The tumbler doll legend
The legend goes that Bodhidharma sat and meditated for so long that he became like a round tumbler doll. This doll is the Daruma and is said to have been created by the Buddha's followers after his passing. The Daruma doll has been around for over 1500 years.
Celebrating status
These days, people tend to see dolls as a plaything or souvenir. For many centuries in Japan, though, the doll was a work of art and decoration. The famous Hinamatsuri Festival for young girls celebrated on March 3 originated in the 18th century. The story goes that the shogun at the time had many daughters, and the daughters had many dolls. It became fashionable to organize exhibitions of dolls representing the Imperial Court in the palace and other noble houses. Displayed on stands in 7, 5 or 3 tiers of covered red cloth, the dolls followed a hierarchy, with the Emperor and Empress on the top shelf.
The haunted doll
At an exhibition in Hokkaido in 1918, a teenager bought a doll for his 2-year-old sister Okiku. The girl was very happy with the doll, naming it Okiku and never parted with it. A year later, Okiku fell ill and died. In mourning, her family placed the doll on the family kamidana altar. Praying daily at the altar, they soon noticed that the doll's hair was gradually lengthening. Everyone believed that Okiku's soul was not yet at rest and had entered into the doll.
In 1938, the family decided to offer the doll to Mannen-ji Temple. The monks, too, noticed that its hair was growing and cut it for the first time when it reached 25cm. The doll's was cut many more times over the years but it continued to grow. According to experts, the hair grew at the rate of a 3-year-old child...
Share on Facebook
Share on Twitter
Copy link to share
Top Articles
Japan's Best Train Trips
Top 7 Benefits of Having Internet While Traveling in Japan
Namja Town Sunshine City
5 Spirited Away Locations You Can Visit in Japan
TAOYA Nasu Shiobara
Skyscanner's Travel Trends for 2024
Internet Access for Travelers in Japan
Japan's Best Tourism Villages for 2023
Hokkaido Named on Best of Travel 2024 List
How to Easily Set-up Your Holafly eSIM
Guide to Bringing Medicines Into Japan
Your Name: Real-Life Locations in Tokyo
Japanese Urban Legends
Jingu Gaien Ginkgo Festival
Tokyo Christmas Market
Shibuya Crossing
Iwatayama Monkey Park
Nabana no Sato Illumination
Hachiko Statue in Shibuya
Daikoku Car Meet
More from this category, your name: real-life locations...
By Jianne Soriano
By Veronica Carnevale
By Victoria Vlisides
By Ignatius Koh
Join the discussion
Let us know how we can help.
Help us improve JapanTravel.com
We welcome any suggestions regarding this content. Your feedback is confidential and will be used to help improve this page.
Suggest an edit
https://en.japantravel.com/blog/japan-s-doll-legends/67490
Thank you for your support!
Your feedback has been sent.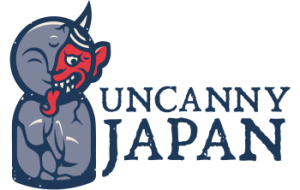 Okiku: The Haunted Doll (Ep. 133)
Hey hey, this is Thersa Matsuura and you're listening to Uncanny Japan.
English Versions of the Story
Consider a true story about a doll that's hair mysteriously grows longer and longer over time. What could be creepier? Well, a whole lot of things actually, but today we're talking about the doll. She's named Okiku and has been a part of Japanese culture since the early 1900s. And she's real.
While reading what's out there about her urban legend in English, I discovered a whole bunch of quite creative and "way out" there stories. Things like how dreadfully cursed Okiku was, how she caused death and mayhem all around her, how people would waste away in her presence, and even how in time this haunted doll took on the same green eyes of the little girl she belonged to. That's a wonderful little add right there. But this little girl in the story was Japanese and I'm saying with some confidence she probably didn't have green eyes. One retelling ends with the dreaded doll — after killing various people — finding her way back to some shop to be sold again to the next unfortunate little girl. None of that's true, by the way.
Stories change as they're told, we all know that, but some of these Okiku Doll tales have become so westernized that the subtle hair raising uneasiness I so love Japan for is completely lost and the story is Hollywood horror trope-pallooza.
I'll preface this with there are different Japanese versions of the story, too. Quite a few, actually. But I'll try to at least remain true to the main ones and hope to show a little of the nuance that gives insight into Japanese culture and less tired cliche.
Intro:
First Version
So the story starts on August 15, 1918, when a seventeen-year old boy named Eikichi Suzuki bought a doll at the big Sapporo Exposition. The doll was wearing a kimono and had a short bob haircut called "okappa" in Japanese. He got it for his little sister, Kikuko, who was three years old.
Little Kikuko-chan adored the doll and played with it all the time, even sleeping with it. Her favorite toy never left her sight. Tragically, though, the little girl caught a bad cold the following year that led to pneumonia and she died. Some versions say it was yellow fever.
Cremation in Japan-Grave Goods
In Japan, when cremating a loved one it's tradition for family members and close friends to put something in the casket — a small memento or item that the deceased person can take with them to the Other Side. Something that might bring them comfort. These are called fukusōhin (副葬品) which is translated as: grave goods.
Even today, there is a part, either before or during the funeral service, when close friends and family are invited to add these things to the coffin. Although again depending on the area in Japan I'm sure the timing is different. Here in my town when Ojīchan passed away, we did it right after all the prayers and words from loved ones. My son Julyan wrote and read the eulogy, and as custom when he finished, he returned the hand written speech to the envelope — with Ojiichan's name on it — he had been carrying it in and closed it. The funeral director then asked him to be the first one to place it coffin beside ojiichan's hand. Which he did.
Funny side note: It was a really moving speech and Obaachan, my mother-in-law, Julyan's grandmother, was so impressed she asked Julyan if she could have it. To which — even during this very somber, quite time — every family member there said "NO! It's for Ojiichan." That's funny because it so sums up her personality and being the oldest usually no one stands up to her. But they did this day.
So right before the cremation. Everyone, if they have something, places it next to the body with per haps a few words. There are some rules though. As these will be cremated with the body, the items must be flammable and not dangerous. Common items are photos, letters you've written to the loved one, any kind of sweets or snacks the person was especially fond of, or if they had some hobby or something they really enjoyed, maybe an item relating to that. Say, and avid fisherman could have his favorite fishing hat placed in the casket with him.
There are rules though, quite a few things are not permitted. Like anything that can interfere with the cremation. Items made of metal or glass, such as a watch or rings or glasses, since they won't burn up entirely. Or course no matter how much your loved one like fireworks, exploding items are a big no no. Also anything that can give off poisonous gases when being burned. Certain materials, plastics, and the like.
Okiku's Funeral
Now you can imagine the four-year-old Kikuko-chan who simply adored the doll her big brother gave her would have wanted that doll to go with her to the Other Side. And surely the family would have wanted to give it too her. Perhaps in their grief they forgot and when they realized, it was too late. Or it could have been that particular crematory didn't allow it because of the materials it was made from. Whatever the reason. It didn't get cremated with the young girl.
But that's okay, the family thought, they kept her remains in an urn on their family altar, or butsudan. And beside it they placed her favorite doll. So in effect they were together. Every day the family members prayed at the altar to the memory of dear Kikuko. Only after some months did they notice something strange. The doll who had originally had a short okappa haircut, straight across just below the ears now had hair that reached its shoulders.
It was decided that Kikuko's spirit was actually living inside the doll.
Cue 1938 and Japan entered WWII. Eikichi was conscripted and moved away from Sapporo way up north. Some stories have the whole family moving to various places, some have just Eikichi leaving. In this one everyone moved, but before doing so, they entrusted the sister's ashes and the doll to a local temple called Mannen-ji. Why the family didn't take it. I don't know. This little bit of missing information adds to the creep factor. In any normal circumstances the family would of course that her and her doll with them. Maybe something was going on, maybe they did want to be rid of it.
Or maybe not, because seven years later, they return to pay their respects to her and visit the shrine. The monks had been taking good care of the doll that held Kikuko's spirit, and is going by the name: Okiku. But startlingly, the hair had grown even longer. It was now down to its waist. A ceremony was enacted to lightly trim the hair. That grew back.
That's when the family asked the temple to keep it indefinitely and pray over it, making sure the spirit stayed quiet and appeased. Which they agreed to and they did. Even to this day.
The Second Version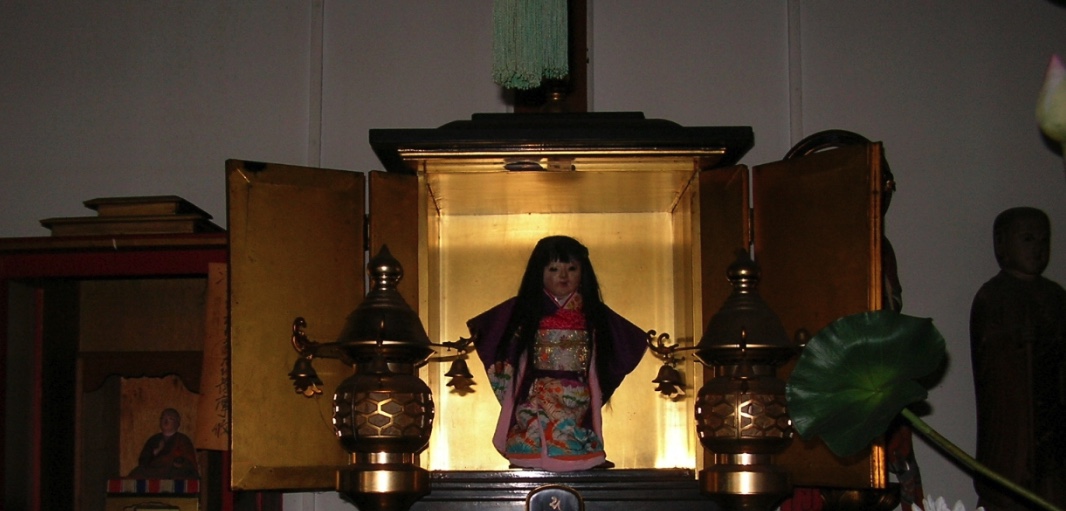 So that's more or less the original story as I found it. But how did this private little family phenomena take Japan by storm? Because it did in the 60s. Everyone knew about the Okiku the doll. Well, let me tell you.
In August, 6,1962, in a woman's magazine there was an article by a man named Koike Takehiko. He was a kaiden kenkyuka, or "ghost story researcher" or "paranormal researcher."
But his version was a little different than the original story. He wrote that the doll was taken in by Mannenji in 1958 not 1938. He also said the little girl who died was named Kiyoko not Kikuko. And it wasn't the big brother who bought the doll but her father and his name was Sukeshichi. And the father never went back to visit the doll, because he died before he could. It was the monks at the temple who noticed the growing hair.
Let's back up. The beginning of the story is similar: Sukeshichi buys the doll, gives it to his daughter. She loves it. she dies. Instead of war, though, Sukeshichi goes off to work in the coal mines one the northernmost island of Karafuto, which is now a part of Russia called Sakahlin. Such a job wouldn't let him take his daughter's remains or her doll. So he asks the nearby Mannen-ji temple to hold on to them while he's away. They basically keep the box the doll came in closed and put it away for safe keeping. Surely offering it and the girl's ashes prayers though.
The Father's Visit
Anyway, three years pass and Sukeshichi has not been able to return home. Meanwhile, one night at the temple one of the monks has a very vivid and disturbing dream. Sukeshichi appears beside his futon and he's soaking wet. He begs the monk to please cut his daughter's (not the doll's) hair. Remember in this version of the story, they haven't noticed any hair growing yet.
Well, the monk takes this nighttime omen seriously and since there will be no hair cutting with the urn and ashes, he goes and finds the box where the doll was being kept. He opens it and shock! Her hair has grown quite a lot since they first saw it three years prior. Another surprise, Sukeshichi died and was never able to return. Did he die just before that dream? Did he die during a storm or shipwreck? I don't know. But he was drenched in the visitation. And that sounds like it very well could have been his last dying wish.
And much like that first story, the doll is still in existence, still at the temple in Hokkaido. And it still gets occasional trims because the hair is still growing!
The temple, honoring and not wanting to anger the girls spirit, doesn't allow any investigative stuff to go on. But even so, in the 70s someone figured out a theory to the lengthening locks and it goes like this:
An Explanation
The hair on old dolls was made by taking a long piece of human hair folding it in half then gluing that part where it's bent into a small hole in the scalp of the doll. So over time, it's believed that the glue had dissolved and loosened and that one folded hair, instead of being equal lengths, began slipping so that one part gets longer, making it look like the doll's hair is growing.
So you breathe a sigh of relief. Okiku isn't a haunted doll. Or is it? Everything might not be so easily explained away as that.
Still Unanswered Questions
That theory would make sense, except there are no hairs getting shorter. Also, the doll is almost never touched. In order to have one end of the folded hair pulled longer you'd need someone or something pulling on it. But that doesn't happen. And thirdly, I just looked at a recently photo of this very old Okiku ningyo and the hair is pretty much below her waist. Even if the hair was folded when made into an "above the shoulders" bob, then pulled to its maximum length it wouldn't be that long. It's at least three or four times longer than it should be if this theory were true. So that.
And there's something else. In recent years there are photos of the doll and it looks like her mouth opens and closes, depending on the photo. Some have even said they've seen something that looks like teeth in there, too.
I'm Going to Visit Her
But the real surprise ending to the story is that while you're listening to this — assuming you're listening sometime around September 30 th when the episode first comes out — I am at that shrine right this minute paying my own respects to the possibly misunderstood, possibly soul harboring, hair growing, mouth opening and closing doll right now.
You're not allowed to take photos of her. But I'm sure there's a sign outside or something I can snap and post on insta, bluesky, facebook, and discord to let you know I made the visit and left with my soul in tact. I'm also hoping I can talk to a priest or someone who's there and get any additional information about her story. Full details of that trip on patreon when I get back. With my soul intact. *knock on wood*
Sweet dreams, everyone. Oyasumi-nasai~
I'll talk to you in two weeks. Bye bye
Leave a Reply Cancel reply
Your email address will not be published. Required fields are marked *
Save my name, email, and website in this browser for the next time I comment.
This site uses Akismet to reduce spam. Learn how your comment data is processed .
Related Posts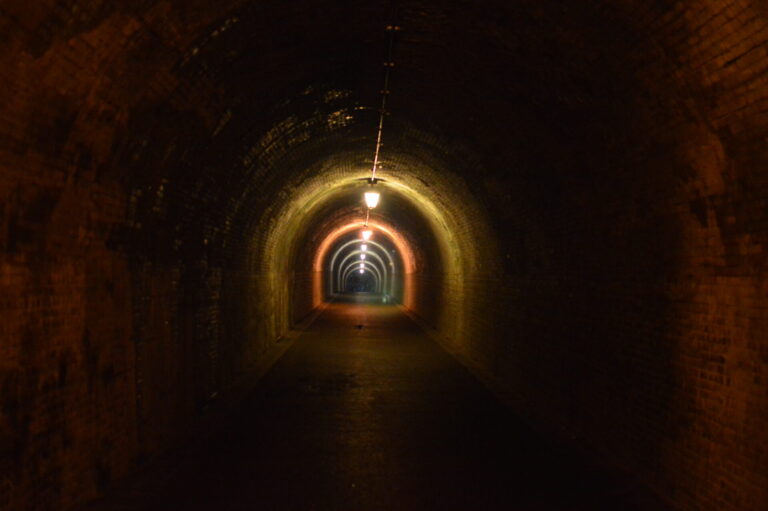 "The Other Side" A Creepy Japanese Ghost Story (Ep. 135)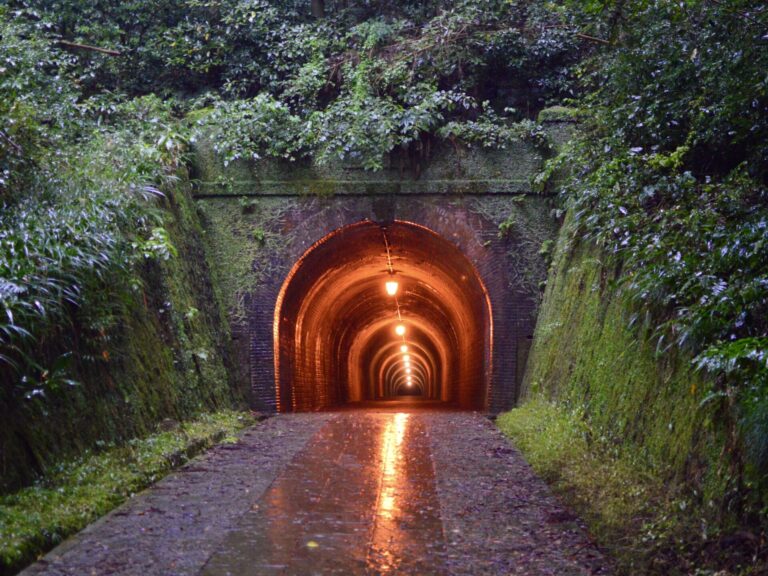 Creepy Haunted Tunnels in Japan (Ep. 134)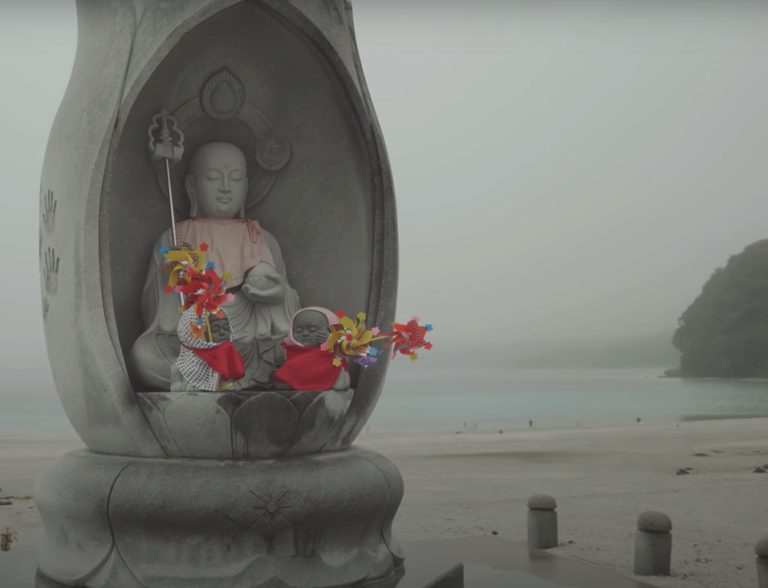 Shinrei Supotto: Freaky Haunted Areas in Japan (Ep. 63)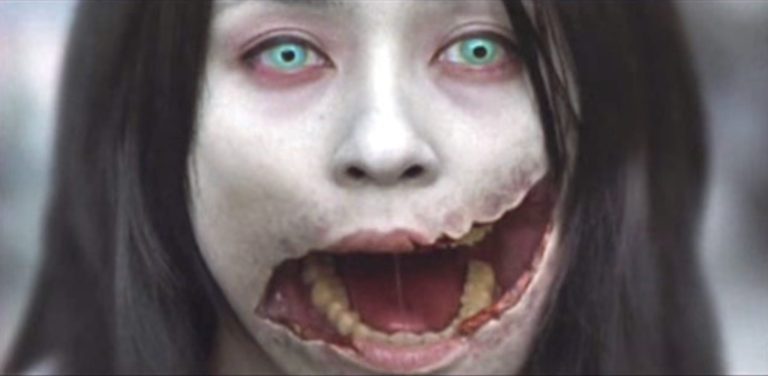 Kuchisake-Onna: The Slit-Mouthed Woman (Ep. 23)
About the uncanny japan podcast.
Speculative fiction writer, long-term resident of Japan and Bram Stoker Award finalist Thersa Matsuura explores all that is weird from old Japan—strange superstitions, folktales, cultural oddities, and interesting language quirks. These are little treasures she digs up while doing research for her writing.

"Thersa's voice is so calming and pleasant, combined with incredibly interesting stories, told with excitement you can feel. It's just truly my favorite podcast to listen to. You really can't explain how perfect this podcast is. A million out of ten stars." Passingbirds Apple Podcasts, USA
"I think most podcasts I listen to can use a bit of cutting down. Uncanny Japan almost always leaves me wanting at least a few minutes more!" joemuse Apple Podcasts, USA
"I love listening to Uncanny Japan before I go to sleep. Thersa's soothing voice and background noise makes you feel like you're in the countryside of Japan hearing these stories yourself." Kade Stanford Apple Podcasts, USA
"I was never really into podcasts until I tried this one. I absolutely ADORE the beautiful soundscapes in the background and Thersa has a very calming and captivating voice. I also really like the bedtime stories for Patrons too. Definitely recommend giving this podcast a listen if you love Japanese folktales. Now it's my favorite podcast!" korppi8 Apple Podcasts, USA
"Thersa must have the most soothing voice in the world. On top of that, the podcast is so thoughtfully and lovingly curated, you just can't wait for the next one to come out." TheGreatScoops Apple Podcasts, USA
"I love hearing your insights and how you are vulnerable with your listeners by explaining situations where you learned the information. I think it's really wonderful." japanfan1235 Apple Podcasts, USA
"This podcast is enchanting. Thersa, our hostess, with a voice gentler than a dove's (and a soundscape and music to match) tells tales which evoke a world so magical, darkly poetic and beautiful that Japan and its past seem utterly perfect and perfectly beguiling. I can't get enough of Thersa's world and I suspect you won't either." Moonlitvioletta Apple Podcasts, Great Britain
"It can be hard to find firsthand information on Japanese folklore, traditions, and language for non-native speakers; this podcast presents a rare opportunity to learn about this endlessly fascinating country in a fun and easy way." Draig-dw-i Apple Podcasts, USA
"As someone who isn't usually interested in history podcasts but interested in Japanese culture, Thersa keeps me interested with well-researched topics that are different than you'd find on a travel channel. With the wonderful background sounds of her surroundings, it covers some dark content while keeping a calm feel to it." xtaxorx Apple Podcasts, USA
"Always such interesting stories and commentary! Thersa's calm and clear voice, audio quality and most importantly subject matter always make this podcast one of the highlights of my month." Elle.f.Hunt Apple Podcasts, USA
"This is a fantastic bite-sized podcast that sheds light onto details about Japan that are off the usually discussion. These stories shed light into not only Japanese culture, but also idioms and quirks that have made their way across the globe. Would highly recommend for anyone interested in culture and interesting research that entice you to learn more!" AAAwesome Apple Podcasts, USA
"I simply love this podcast. I'm a fan of Japan and folklore and this is a great mix of the two. The tales are well researched and incredibly well told. Thersa Matsura's voice is relaxing and the production quality of the podcast is very high. Can't get enough of this one!" jlandkev Apple Podcasts, Japan
"I just discovered this podcast. As a person interested in Japanese culture, history, myths and folklore, I found this podcast amazing. I'm only a couple of episodes in and it has already become one of my favorite podcasts. Thank you Thersa for doing these, I really enjoy them!" Malone Hasco Apple Podcasts, Finland
"Professionally read, researched and produced. Please continue--I look forward to every episode and story. Thank you Terry--you are brilliant and talented and the music by your son is super." Happy Bodhi Apple Podcasts, Australia
"With natural background settings and a voice which was made for storytelling, Thersa evokes imagery of old woodblock paintings brought to life through her lesser-known and incredibly interesting tales. I'm so glad I found her podcast!" Debra Ray Apple Podcasts, Great Britain
"I look forward so much to each episode. I love how special and unique (and strange) each episode is, a real tiny treasure." Samrulzsamrulz Apple Podcasts, Austria
Support the Show

Tragic little girl's soul trapped in haunted doll whose hair never stops growing
A creepy Japanese legend claims the soul of a little girl is forever trapped inside an 'Okiku' doll and has hair that 'never stops growing'. The strange supernatural story goes all the way back to 1918
Brits looking for the latest creepy mystic phenomenon need look no further than a Japanese doll with the 'trapped soul of a little girl'.
'Okiku' is a Japanese doll shrouded in myths and legend , with some believing that it even contains mythical properties.
The ghost legend of Okiku can be traced back to 1918, according to Old City Ghosts.
Per the legend, a Japanese 17-year-old named Eikichi Suzuki bought the doll as a present for his little sister, just two at the time.
The present went down a storm with Suzuki's little sister, who quickly fell in love with and became inseparable from it.
The doll was named 'Okiku' after Suzuki's sister herself and she began treating it as though it was a sister of her own, feeding it and sleeping with it until tragedy struck and the real-life Okiku was struck down and died after a bout of malaria.
The little girl is said to have "died gasping for air, in pain and afraid", all while her special doll was "held firmly in her grasp".
Despite Okiku's affection for her beloved doll, she was not buried alongside it and it was instead placed on a small family shrine.
According to legend, very little appeared to be out of the ordinary after the tragedy, until the hair on the doll reportedly began to grow.
Creepy flickering lights then began to cause unease in the creaking family home, while strange noises and banging is said to have occurred close to Okiku's birthday every year. Shortly after the weird supernatural events are said to have started, the local spiritual experts came to the conclusion Okiku's soul was trapped within the doll itself.
Versions of the doll have now been sold online, but Brits will need to travel to the town of Iwamizawa in Japan, if they want to have a look at the supposed soul of a toddler trapped within.
According to Japanese Ghost Stories: Spirits, Hauntings, and Paranormal Phenomena by Catrien Ross: "One examination of the doll supposedly concluded that the hair is truly that of a young child."
Supernatural beliefs are common in Japan, or have been historically, and much of traditional Japanese art is influenced by it, so reports of a trapped soul may want to be taken with a pinch of 'shio'.
MORE ON Supernatural
Sign up to free email alerts with news to brighten your day.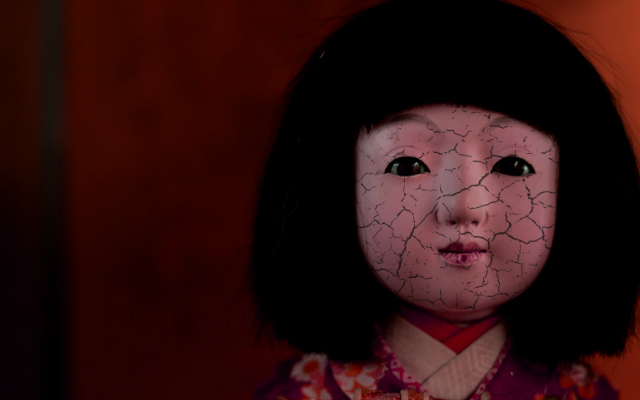 Source: haru / PIXTA(ピクスタ)
Okiku: The Haunted Japanese Doll That Grows Human Hair
Forget Halloween, summer is the time for ghost stories in Japan. With the season fast approaching, lets take a look at an enduring Japanese ghost story which will give anyone who's creeped out by dolls sleepless nights.
The story of a haunted doll takes many forms, but the most popular in Japan is that of 'Okiku', a doll which resides at Mannenji Temple in Hokkaido.
酒とイバラの日々日誌さん(@masa_wineanderoses)がシェアした投稿 - 2017年 9月月17日午後10時46分PDT
Like all good legends, the story has many different versions which mix and match details to try and get the biggest reaction from the reader, but generally the spooky tale goes like this.
The doll was bought in Hokkaido in 1918 by a seventeen year old boy, Eikichi Suzuki, for his three year old sister called Kikuko (also called Kiyoko in other tellings). It is said she loved her new doll so much that she would take it everywhere with her, even sleeping with it in her bed.
The doll had an 'okappa' hair style, common in tradtional Japanese dolls. The hair is cropped at around jawline length and has a short fringe over the forehead.
Tragically, Kikuko died a sudden death the following year after catching a cold. The family kept the doll at the household shrine for remembrance and prayed to it. They called the doll 'Okiku' after the child they lost. Slowly they started to notice something strange.
Okiku's classic okappa haircut was slowly but surely growing. This was taken as sign that the doll was possessed by the girl's restless spirit.
Years later in 1938, Kikuko's father gave the Okiku doll to Mannenji temple to be looked after, since he and his family had to move to the mainland for work. Even today, you can go to the temple in Hokkaido to see Okiku for yourself, but photography is not allowed.
NーKさん(@naoki.asobu)がシェアした投稿 - 2018年 1月月29日午前3時21分PST
It is said that even a scientific examination of Okiku confirmed that the hair was that of a human child. Now the doll displayed at the temple has hair down to its knees and it supposedly continues to grow even after periodical trims. Who would be brave enough to give Okiku a hair cut? Apparently a priest of the temple had a dream conveying that this was the doll's wish, and generally what haunted dolls want, haunted dolls get.
ハニマルGTさん(@hanimaru_gt)がシェアした投稿 - 2018年 5月月12日午前4時26分PDT
Another frightening claim is that the mouth of Okiku is slowly opening, and that if you dare to look inside you may be able to glimpse something like teeth growing…
By - Jess .
Related Article
Pennywise from It gets a new cutesy chibi look in Japanese figure series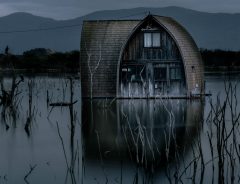 Haunting photography of abandoned and submerged Japanese village draws survival horror comparisons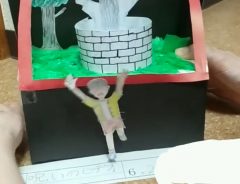 6-year-old recreates classic scene from The Ring in impressive 3-D art project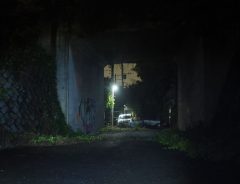 Japan's Ghostly Taxi Tour Drops You Off At Haunted Spots, So I Took A Spooky Ride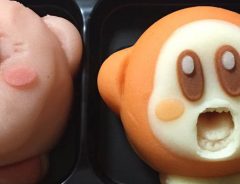 These Disturbingly Realistic Kirby and Waddle Dee Cakes Will Give You Nightmares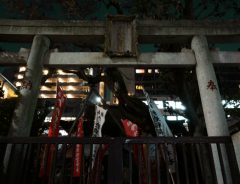 Tokyo Ghost Hunting: Visiting Oiwa's Haunted Shrine in Yotsuya