House Flipper: Why Is This Non-Horror Game So Terrifying?
Many players have discovered that what developer Empyrean actually managed to do was create an unintentionally terrifying game.
Flipping houses is a risky and oftentimes scary business. But the potential for losing your investment isn't what's so scary about Empyrean's 2018 game House Flipper . While this game was created to simulate the ups and downs of renovating and redecorating fixer-uppers, many players have discovered that what Empyrean actually managed to do was create an unintentionally terrifying game.
Alone in a run-down location
One of the first things that will give you a sense of unease in this simulation game is the fact that you, as the silent protagonist, are always alone in these often rundown and remote locations. Of course, the fact that many of these houses also play host to mysterious underground bunkers doesn't help with the eerie atmosphere. While flipping houses during the day by yourself isn't too bad, as soon as darkness falls and you turn on your headlamp, you'll soon become extremely aware of just how alone you are. It's the perfect setting for a grisly crime or terrifying haunting to take place.
Related: House Flipper To Rip Up Paint On PS4 And Xbox One Soon
Primed and Ready for Jump Scares
One thing many players of House Flipper have noted is the fact that this game is just made for jump scares . The fact that the jump scares never actually come only makes the situation that much more tense. While cleaning up these fixer-uppers, you'll usually have to clean windows that are so caked in grime that it's impossible to see the outside world. It doesn't take long to realize that as you're cleaning the windows, something may be watching you from the outside of the house, just waiting for you to clear your vision enough to see it. This feeling of an impending jump scare is only heightened by the fact that when you first enter a newly purchased home, all of the doors are closed, forcing you to open up each and every room yourself. You never know what will be behind the closed doors until you open them, which, in and of itself, is the perfect groundwork for some truly superb jump scares.
Are Those Blood Spatters?
Throughout your time flipping houses , you'll run across a number of questionable stains and broken furniture. This is all par for the course in the house flipping business. But in addition to the dirt, dust, and mold you'll find in many of the properties you purchase, you'll also find a large number of stains that look suspiciously like blood spatters. These red stains can be found in many of the houses and players haven't failed to notice the fact that it would be easy enough for Empyrean to turn this simple flipper sim into a horror game. The only thing some of these levels are missing is the dead body.
The fact that a few houses are labeled as "hiding something" and many contain hidden rooms that you have to knock down walls to access only adds to the creep factor. The first time you manage to find a walled-off room in one of your properties, you will forever be checking the blueprints of your future homes to make sure you haven't missed any more hidden areas.
The Actual Horror Level
It seems that after its release, Empyrean realized that they'd unintentionally created a horrifying experience with House Flipper. With this knowledge, they finally just gave the people what they wa n ted and made an actual haunted property to flip. As previously stated, it didn't take much for Empyrean to turn their normal house flipping game into a horror game. They just had to make things a bit more deliberate.
For players who are hoping to flip an actual haunted house, the Samantha Myer level is the one for you. Upon entering the house, you'll hear a sinister laugh that probably belongs to Jason Voorhees, since he's hiding in the bushes across the street. You'll also be met by a stuffed rabbit toy with a knife in its head, a Ghostface   mask that constantly changes facial expressions, and an actual human (or, in this case, ghost) in the upstairs bedroom, ready to crawl away from you the second you open the door. You'll also find some fun surprises in the basement if you're brave enough to venture there. For those players who are staunch completionists but don't like the idea of having to flip a haunted house, you can simply bury the coffin in the backyard to lift the curse.
Many games have tried and failed to cultivate an eerie atmosphere, so the fact that Empyrean was able to create such a tense environment without really trying is a feat to be applauded. And with how unintentionally terrifying House Flipper ended up being, fans are hoping for more creepy DLC in the future.
Next: Prey Vs. Bioshock: Which Is The Better Immersive Sim?
House Flipper Wiki
Exhibit your favourite House Flipper builds: Community builds
"This 14th-century castle stood unbothered in Transylvania until the year 1922 when a press magnate Randall Robberson saw it as a souvenir from his European vacation. After some costly negotiations, he managed to convince the local authorities to sell it to him and got a permit to take it across the Atlantic Ocean. Unfortunately, the crates with the historic stonework sank during a violent storm, leaving the new owner with nothing but the 600-year-old material. It was possible to recreate the castle in its roughly original shape eventually. Particularly interesting is the faithfully reconstructed crypt with equipment that miraculously survived the crossing..." "...with a curse attached to it. Less than 100 years in the new place was enough for the locals to come up with a legend about the castle, according to which it was sucking the life energy out of its inhabitants. Beginning with Robberson, after a weeks' stay, each owner would become anemic and haunted by the night terrors. The supposed remedy was to move out or take garlic syrup prepared with a recipe from an old lady who took care of the castle before its transoceanic journey. And since hardly anyone wanted to use the latter option for more than a month (and even fewer people wanted to stay in their proximity), the estate was changing owners like one changes clothes. Will your extraordinary renovation skills be able to break this unfortunate streak?"
The Castle is one of the default houses available for the player to purchase and renovate in House Flipper. It is a very large property.
1.1 Blueprints
1.2 Room Types
1.3 Additional Notes
2 Renovation Tasks
Floorplan [ ]
Blueprints [ ].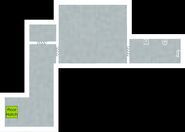 Room Types [ ]
This house has 20 Rooms in the default layout. The default rooms have the following labels:
First Floor
1 Living Room
1 Dining Room
1 Kitchen (large)
1 Empty Room
Second Floor
1 Storeroom
3 Rooms (1 "Room" is the space above the 1st floor Dining Room)
Additional Notes [ ]
The stone walkway on the second floor does not count as a room, but as part of the Garden/Plot. On the blueprints this area is shown in gray but without white outlines.
The only way into the basement is through the trapdoor in the Empty Room hidden behind the bookshelf (follow the footprints).
Renovation Tasks [ ]
Note that this property is set at night time, and so making use of your flashlight is very important.
Dispose of garbage
Mop/Sweep messes on floors and walls
Remove broken mirrors
This house is a reference to the Novel "Dracula" by Bram Stroker.
This house was added as part of the Halloween 2021 Update.
2 Garden Competitions
3 Jonson Family
Screen Rant
Haunted house renovator is paranormal activity meets house flipper.
Developer Image Power S.A. recently announced Haunted House Renovator, a PC game that basically turns players into a paranormal renovator.
Developer Image Power S.A.'s Haunted House Renovator  is basically Paranormal Activity meets House Flipper in a game that turns players into paranormal renovators. House renovation sims such as  House Flipper  now seem like a dime a dozen, especially on the mobile marketplace for Android and iOS devices.
Empyrean's and Frozen District's House Flipper originally launched on PC via Steam in 2018 to widespread acclaim. In fact, the house renovation sim maintains its a Very Positive user-rating on the platform to this day. The experience invites players to spearhead a one-person renovation crew, tasked with purchasing, repairing, and remodeling devastated fixer-uppers. Notably, the title's success engendered several post-launch content releases, including Garden DLC and Luxury DLC for warehouses and tenements. It didn't take long for other developers to experiment with the core gameplay loop in their own titles, evidenced by the May 2021 release of medival home renovation game Castle Flipper . But what happens when the house flipping motif is taken to extra-normal extremes?
Related:  House Flipper's Breaking Bad & Home Alone References Explained
Image Power S.A.'s Haunted House Renovator recently joined Steam as a game that users can wishlist. Like house renovating experiences before it, this particular title will task players with restoring ruined homes to a sellable state. It comes with a bit of a Paranormal Activity -esque twist, though, in that each house in need of renovation plays host to maleficent entities such as ghosts. Thus, in addition to assuming the part of fixer-upper extraordinaire, those who pick up a hammer and power tools in  Haunted House Renovator  will also need to brush off any latent ghost-hunting skills. Publisher PlayWay uploaded the following announcement trailer earlier this week:
As far as House Flipper -like games are concerned, Haunted House Renovator looks as though it could stand a cut above the rest in many respects. The paranormal twist serves as the icing on the cake, and it's clear players will have to do more than rid renovated homes of ghostly specters. Footage in the gameplay trailer above shows that in addition to warding off ghosts, users will also have to clear out demonic graffiti. Maybe demons and other types of otherworldly beings haunted the homes in Haunted House Renovator , as well.
Much about the title's release plans remain under lock and key for the time being. Thus, a launch date and pricing details for Haunted House Renovator  are not yet known. Whether or not this home renovation simulation will ever see the light of day on consoles constitutes yet another mystery. Hopefully, Image Power and PlayWay can offer more insight in the not so distant future.
Next:  Games That Expand On The Sims 4's Features
Haunted House Renovator hits PC via Steam on an unspecified date.
Source: Steam , PlayWay/YouTube

House Flipper
Originally posted by The Infamous Cloaker : There is also another thing in the apartment that I found that you didn't mention...
Originally posted by jannetin82 : did it by accident myself, Guess I have to renovate that, and then buy it again so I can find all other spooky things in that apartment
Originally posted by SleepyUmbreon : I'm in that Room 404 now. What's it based on? It feels familiar but I'm not sure.
Originally posted by Kathykins : I haven't bought this place yet. I've had some run ins with real hauntings, doors opening and closing, footsteps, shadows moving past a glass door. Is there a way to turn the spooky off before entering the property, like the Myer's house?
Originally posted by Angelia : Lost the single candle. now what?
Originally posted by DarkFalcon31 : Originally posted by Angelia : Lost the single candle. now what?
Report this post

House Flipper 2 - Official Sandbox Mode Trailer
House Flipper 2 is getting a sandbox mode. Watch the latest trailer to see the reveal of House Flipper 2's sandbox mode, which allows players to build from scratch. House Flipper 2's Sandbox mode includes advanced building tools, landscaping features, and much more. House Flipper 2 will be available on Steam on December 14, 2023.
Did you enjoy this video?
In this video.
34 episodes
An original comedy/horror audio drama podcast about a couple's journey in renovating an inherited house that may or may not be haunted. Take a peak into the day-to-day life of Tom and Janet Miller as they come to terms with the vast undertaking ahead of them. With the help of their completely normal neighbor Lee, and a small cast of recurring locals, this will be an adventure for everyone. For links to our Social Media, Merch, and additional show info, head over to our website: www.hhfpodcast.com Currently releasing monthly on most streaming services. Support this podcast: https://podcasters.spotify.com/pod/show/hauntedhouseflippers/support
Haunted House Flippers JD Lauriat
4.8 • 93 Ratings
APR 1, 2023
23 - Don't Touch That Dial
Janet begins to lose herself in the world of the supernatural as she hyperfocuses on the voice of Rosie and the bizarre disappearance of Robert. An unexpected visit from some dear friends should lighten the mood, but could another presence at the door turn that around? Cast: Tom Miller: JD Lauriat// Janet Miller: Melissa Ochs-Dunn// Lee Edward Edwards: Adrian Johnson// Opal Jonsiet: Dawn Beland// Juniper Jonsiet: Journee LaFond// Sheriff Robert Ross: Mike Gagne// Nathan Graham: Austin Nowak// Rosie: Natasha Bonthron// Louis: Rick Croft --- Support this podcast: https://podcasters.spotify.com/pod/show/hauntedhouseflippers/support
22 - Shots Fired
After spending a few hours configuring his recorded audio, Tom and Janet finally have a chance to listen in on what happened in the house while they were away.  What they find is... not exactly what they were expecting, or hoping for. Cast & Crew:  Writer, Editor, Producer, & Tom Miller: JD Lauriat // Writer, Social Media, & Janet Miller: Melissa Ochs-Dunn // Writer, Graphics, Website, & Lee: Adrian Johnson  Guest Voices: Sheriff Robert Ross: Mike Gagne//Nathan Graham: Austin Nowak//Delivery Driver: Charles Brown//Ghost Child: Natasha Bonthron//Louis: Rick Croft --- Support this podcast: https://podcasters.spotify.com/pod/show/hauntedhouseflippers/support
21 - Welcome Home
Welcome back to Haunted House Flippers!  As we enter Season 3, please be aware that the content is going to take a darker turn, so we will issue a content warning for occasional profanity, discussions/audio depictions of death, and increase in general horror.   In this episode, Tom and Janet return home from their trip to NY to find the house exactly as they left it, but Janet can't seem to get ahold of Robert to discuss their findings. Cast & Crew:  Writer, Editor, Producer, & Tom Miller: JD Lauriat // Writer, Social Media, & Janet Miller: Melissa Ochs-Dunn // Graphics, Website, & Lee: Adrian Johnson// Sheriff Robert Ross: Mike Gagne// --- Support this podcast: https://podcasters.spotify.com/pod/show/hauntedhouseflippers/support
Season 2 Wrap-Up Interview
Welcome to the end of Season 2!  This wrap up was originally done live on Twitch, and you'll be able to find that on our website very soon.  Please note that this episode is NOT family friendly do to a significant amount of profanity.  Please also be aware that this was audio ripped from Twitch where audio was run through Discord.  We are aware there are some volume issues.  We did our best.  There was only so much we could do to make all levels perfect.   --- Support this podcast: https://podcasters.spotify.com/pod/show/hauntedhouseflippers/support
20 - Little Lamb
The attic has been opened, and the worst has been discovered... or has it?  Tom and Janet rely on the expertise of the local Sheriff to help them out while they try to decide what they should do next. This is the finale episode for Season 2 - please be aware that we will be going on a short hiatus while we begin work on Season 3! Cast & Crew:  Writer, Editor, Producer, & Tom Miller: JD Lauriat // Writer, Social Media, & Janet Miller: Melissa Croft // Graphics, Website, & Lee: Adrian Johnson// Sheriff Robert Ross: Mike Gagne// Rosie: Natasha Bonthron --- Support this podcast: https://podcasters.spotify.com/pod/show/hauntedhouseflippers/support
19 - Schrodinger's Butt
A storm has rolled in. Things have been seen.  Voices have been heard.  Something once sealed away is about to be opened.  And Tom shouldn't be allowed to eat in your car. Cast & Crew:  Writer, Editor, Producer, & Tom Miller: JD Lauriat // Writer, Social Media, & Janet Miller: Melissa Croft // Graphics, Website, & Lee: Adrian Johnson// Dunks Employee:  Caroline Claudino --- Support this podcast: https://podcasters.spotify.com/pod/show/hauntedhouseflippers/support
Customer Reviews
Great podcast.
I love the dynamic of all the characters. The storyline is well written, and I love the banter between Tom and Janet. I only wish they had episodes more than once a month, but I understand… life. 10/10 would recommend!
"You Unfrosted Poptart"
This podcast had me in the first episode when the wife called the husband an "unfrosted poptart." And now she just called him a walnut. I'm staying with it for the crazy insults!
I'm listening to the Christmas episode when they're reading the Scrooge story and I am d.e.a.d. I'm snickering in bed trying not to wake up my husband
Top Podcasts In Fiction
You might also like.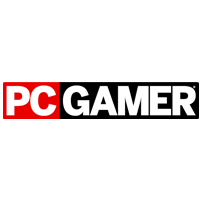 House Flipper 2's sandbox mode basically looks like The Sims build mode in first person
Posted: October 12, 2023 | Last updated: October 12, 2023
I'll admit I passed on the original House Flipper craze because I'm not one for job sim games. But I really like to build and decorate houses, which, it turns out, House Flipper 2 is totally prepared to support. House Flipper dev Frozen District has already announced that the sequel would have a sandbox mode, but now it's been shown off in a new trailer. I'm all in this time.
In the original game, your goal was of course to come into a house and fix it up by demoing walls, cleaning up trash, and rolling on a more charming color of paint. Sandbox mode lets you ignore all responsibility and simply build from scratch. You can edit the lot dimensions and terrain heights, use free-placement or snap to the grid, and switch to a top-down editor instead of the usual first-person perspective. Frozen District also references its 1,500-piece catalog of furniture and the ability to share your houses with the community.
The sharing bit is mostly so you can build custom flipping quests to share with your friends, I gather. The trailer shows off how your build can denote walls and items that should be changed and also a rather detailed "Trash Generator" for littering the property with your exact specification of moss, cans, broken tiles, and other debris. It's not a flip if you aren't bending over for hundreds of cans, apparently.
I fully did not expect House Flipper 2 to pop up as one of the upcoming Sims competitors . Sure, it doesn't have the simulated people part, but I don't actually play Live Mode in The Sims 4 anyhow. I'm just here for the building and I'm totally down to take a new build mode for a spin. Look at how they can just build their own custom exterior walls in the exact ratio of colored siding to bricks that they want. That's the dream.
House Flipper 2 was already the most-played Next Fest demo in June , so it seems that plenty of other folks are ready to go hands-on. House Flipper 2 launches on December 14 on Steam for you to either flip houses as usual or just build your own.
More for You
How the 2024 Race Is Shaping Up for Trump and Biden in 7 Key States
7 Costly Car-Buying Mistakes Almost Everyone Makes
Ukraine War Map Shows Counteroffensive Gains as US M1 Abrams Tanks Arrive
A guide to every beret worn by American service members
Justice Department appeals sentences for Proud Boys already to serve decade plus over Jan. 6 Capitol riot
Former US officials ask Pakistan not to deport Afghans seeking relocation to the United States
Biden is wrong: Congress did not require more border wall construction
Here are all of the Republican elected officials backing Trump's 2024 campaign
Close to Home by John McPherson
Snow in store for parts of the US next week
How US Could Respond if Russia Shoots Down Satellites
Rebuffed by China, Philippines' Marcos toughens line on contested waters
Biden agency diverting millions in border funds to blue cities says border is not its 'mission space': emails
Keep your voice down, judge warns Donald Trump at fraud trial
Racial gaps in math have grown. A school tried closing theirs by teaching all kids the same classes
An 87-year-old deal is keeping a lid on the naval war in Ukraine — for now
Senate votes to overturn CFPB small-business lending rule
How often you can take Tylenol? Explaining the safe use of acetaminophen for pain relief
China Puts Down 'Red Lines' Ahead of Possible Biden-Xi Talks
Jewish demonstrators protest on Capitol Hill
Flip through the latest issue

Long Island Haunted Houses And Halloween Attractions For 2023
Long Island is ready for the 2023 halloween season with many exciting spooky attractions for anyone to enjoy!
There are so many different activities this spooky season. Whether you're looking for some family friendly fun or an exciting thrill there is an event for you! Haunted houses, Jack-O-Lanterns and more are waiting for your visit. Here are 10 month-long events planned for this year's spooky season so get you ready for halloween!
Long Island Haunted Houses, Halloween Attractions 2023
Halloween house long island.
Step into the new halloween house attraction located In Hicksville NY. This haunted house is kid friendly so it's not very scary. It has less fear and more fun! This haunted house is designed for Halloween lovers. It includes different Halloween themes with amazing detail. There are no actors or jump scares so bring your kids for an amazing time! The tickets cost anywhere from $24.99 for teens 13 and under and adult tickets for $29.99. 358 N Broadway, Hicksville,  halloweenhouselongisland.com
Through Nov. 1.
THE GREAT JACK O'LANTERN BLAZE
Take a look at this amazing pumpkin show made of thousands of illuminated hand carved jack o'lanterns! This is a magical walk through experience made for visitors of all ages. It includes special effects and an original soundtrack! This is not a haunted tour so there will be no jump scares but, this walk through may be a little spooky so it is recommended to bring young children earlier when it's not so dark. The experience takes approximately 45 minutes and tickets are not sold on sight so you must purchase them online. The tickets cost $34.00 for children ages 3-17 and adult tickets for $44.00. 525 Riverside Ave., Cronton-on Hudson,  The Great Jack O'Lantern Blaze
Through Nov. 5.
BAYVILLE SCREAM PARK
Enjoy the Bayville Scream Park, a horror adventure haunted attraction! This park is a walk through event recommended for people who don't mind being very scared. Many reviews have stated that they have been designed to be very scary. Although there is no age restriction, they are meant for adults and older children. They recommended children who are attending to be over the age of 10 and must be accompanied by an adult if you are under the age of 12. This is a very popular attraction for horror lovers so lines can get long on Friday and Saturday nights. The tickets cost $34.75 for a kids daytime pass for 12-5pm and adult tickets range from $56 and up as there are many group combinations to choose from on their website. 8 Bayville Ave., Bayville.  Bayville Scream Park
DARKNESS RISING HAUNTED HOUSE
This haunted house experience captures the feeling of a village in the 1600s, where witches have casted a spell of fear and darkness and a killer looms in the shadows. Many reviews claim they were impressed by this experience, it is pretty scary and the props and actors are amazing and realistic. This attraction is family friendly but the atmosphere could scare small children with all of the jump scares, flashing lights and screaming so be cautious. The ticket prices are $38 for standard general admission and $55 for a fast pass to skip the line for a much shorter wait. 800 Chettic Ave., Copiague,  darknessrising.org
Through Oct. 31.
HAUNTED HOUSE OF HAMBURGERS
Come visit this all year round haunted Halloween themed restaurant! This restaurant is located in Farmingdale and is spooky, not scary, welcoming people of all ages to join in the fun! It serves lunch and dinner Monday-Sunday from as well as brunch Saturday and Sunday 11am-2pm. The workers like to say everyday is Halloween so come dressed in your costume for a great experience. They serve burgers, sandwiches, pizza and more with a spooky bar for adults. They also offer Halloween themed birthday parties. 330 Fulton Street, Farmingdale,  hhhamburgers.com
All year round.
GLOW IN THE PARK HALLOWEEN AT THE ADVENTURE PARK
Explore this amazing outdoor adventure experience with decorations, Halloween themed music and more! This is a zipline and rope course park made for anyone over the age of 7 to enjoy the zipline and treetop trails. Ages 3+ can play on their adventure playground. This Halloween glow in the park event is available from 6:00 pm- 10:00 pm and costs $61 per person. Adventure park is open all the time but the Halloween specific events are only on Oct. 4, 21, and 28. 75 Colonial Springs Rd., Wheatley Heights,  myadventurepark.com/location/ wheatley-heights
Through Oct. 28.
GATEWAY'S HAUNTED PLAYHOUSE
Come take a look at this spooky playhouse located in Bellport. This haunted house takes place in Long Island's oldest professional theater, The gateway. This experience utilizes dozens of professionally trained actors who prepare and rehearse each character thoroughly, giving this experience a real haunt and uniqueness. Over 100 people work during the evenings to make sure everything is running smoothly. This event is kid friendly and many people come back each year because of how much they've enjoyed it. The playhouse is recommended for ages 13 and older and there is a "not so scary adventure" for kids ages 3 and up. The ticket prices are $40 online and $50 if you purchase them at the door. There is also a fast pass available. 215 S Country Rd., Bellport,  gatewayshauntedplayhouse.com
CHAMBERS OF HELL
There are three super scary haunted houses to choose from at Chambers of Hell along with Escape the Haunt and a Tactical Laser tag experience. This event, located in Hauppauge, is one of New York's top haunted events. Be aware this event is pretty scary and states it is not designed for small children. Many have left reviews saying this event can be frightening and the actors and lights are amazing.It is up to the parent to decide if your child is mature enough for this experience. The ticket prices are general admission so it is $40 online and $45 at the door. 1745 Express Dr. N, Hauppague,  chambersofhell.com
Open all year!
SCHMITT'S FARM HAUNT
The Schmitt's Farm Haunt has been a staple of the community and a must attend attraction come October. Schmitt's always makes it a priority to provide their guests with the best experience. This experience located in Melville offers the haunt, a haunted corn trail, ax throwing, and more! The farm also offers special Halloween events including a lights out night, October 9 and a clown takeover night, October 22. During the day there is a lights-on walk through available with no actors or scares. This is perfect for those who aren't big on scares and for young children. At night the haunt and haunted corn trail are in full effect with scares and actors so this part of the experience is not recommended for children under 8 years old. Children 8-12 years old must be accompanied by an adult. Ticket prices are $39.99-$41.99 for general admission and there is a group discount of 10 or more people with $6 off the purchase. The daytime tickets are only available for purchase at the box office for $15. 26 Pinelawn Rd., Melville,  schmittsfarmhaunt.com
HAUNTED HALLWAYS
Come visit haunted hallways located in Centereach! This experience is a free guided haunted walkthrough with a maximum of 3 people per tour. Over the past  25 years this event has grown even bigger and more elaborate with more scares! There is no charge to enter so it is definitely a great event to come and experience. The door to Haunted Hallways will be open between 6:30 pm and 10:30pm this October on the 20,21,27 and 28. This event has many great reviews regarding their details and effects and is recommended to check out this October. This event is family friendly but is left up to the parents for if they think it is appropriate or not for their children. 6 Laurie Blvd., Centereach,  lihauntedhouses.com/halloween/ haunted-hallways-ny.html
DARKSIDE HAUNTED HOUSE
Prepare for a real scary attraction at this haunted house located in Wading River. This attraction includes 14,000 square feet of pure horror with 30 very detailed scenes. Guests have access to a spooky outdoor village as well as one big haunted house. Be aware that tickets are only available to purchase online. Ticket prices range from $35 for general admission and also a premium night general admission is available for $40. Premium nights are October 13,14,20,21,27 and 28. This haunted house states it is not recommended for children 12 years old or younger. There are many positive reviews on their website stating it is definitely scary and the actors are top notch. This is definitely an event to check out this October. 5184 NY-25A, Calverton,  darksideproductions.com
RESTLESS SOULS
Take a look at this haunted house complex, located in Huntington Station, which includes amazing live actors, lighting and animatronics for a truly spooky experience. This haunted house has four horrific attractions and is celebrating their 12 year anniversary! All of the proceeds from Restless Souls directly benefit the West Hills United Methodist Church, in support of the work of this LGBTQ+ church. This attraction consists of interactive and up close actors with realistic props and elaborate sets! Their website offers many different ticket options including a combo ticket (4 attractions), combo ticket 93 attractions without escape room), dark colony (haunted trail) and many more! This event is pretty scary so it is recommended to be appropriate for ages 13+. 301 W Hills Rd., Huntington Station,  restlesssoulsli.org
Through Oct. 29.
About the Author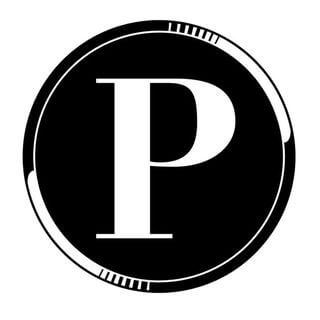 Michael Malaszczyk
Michael Malaszczyk is the Digital Editor of the Long Island Press.
Jobs on Long Island
Add your job.
At Your Side Home Care Services Home Health Aides
IGHL Registered Nurse
Greenporter Hotel Line Cook
View all jobs…
Things to do on long island.
Post an Event
Halloween Crafts The Whaling Museum & Education Center
Darkside Haunted House 2023 Darkside Haunted House
Circus Vazquez Westfield South Shore Mall
Blaze: Long Island Old Bethpage Restoration Village
Area's Largest Haunted Halloween Festival On Long Island Seeking Employees, Vendors and Attractions Catholic Health Ampitheater at Bald Hill
RISE of the Jack O'Lanterns USDAN Summer Camp for the Arts
View All Events…
BoLI Spotlight
Sign up for our daily Long Island news updates
Latest news.
Related Articles
More from our Sister Sites
Dan's Cover Artist Will Ryan Is Helping Maui with Art & Music
Thursday Night Football preview: Jaguars vs. Saints odds, breakdown, more
Make the Road New York celebra 25 años ayudando a inmigrantes en medio de crisis migratoria
Zen-like Southold Retreat Lists at $2.25 Million