10 Haunted Houses In Japan To Go To...If You Dare
These spooky haunted locals are must-see destinations for anyone who is either a passionate horror fan, a seasoned traveler, or a lover of Japan.
It's finally October and that means Halloween is closer than ever! Are you planning a trip to Japan in the near future? Do you already live there? If so, you might be trying to find some frightening activities to keep you occupied during the month ahead.
Related:  10 Seasonal Haunted Houses In The American South To Visit This Halloween...If You Dare
Or maybe you're just a passionate horror fan who enjoys going to haunted houses all year! Skip the overrated tourist attractions and boldly go where no coward has gone before. We've got a list of some of the creepiest, craziest, and most interesting haunted houses in Japan. If you've seen their horror films, you know just how intense their scares are. Enter only if you dare.
10 Toei Kyoto Studio Park Haunted House
At the legendary Toei Kyoto Park, you can find several awesome things to do that should get your adrenaline pumping. The park is known for looking like it was transported through time straight from the Edo period.
You'll be able to walk through a strange maze and explore the area and then if you dare, venture into the haunted house. While there you'll have to traverse from room to room and face your deepest fears. You'll be plunged into darkness and left to face-off against whatever they throw at you.
9 Sakura no Onrei
Did you know that Hanayashiki amusement park is the oldest in Japan? It was built back in the 1800s. The Sakura no Onrei is located within the park and it is rumored that it is actually haunted by real ghosts.
Related:  10 Seasonal Haunted Houses In The United States To Visit This Halloween...If You Dare
That means you'll be getting the double the ghosts for your money, real and fake! That might be a scary game of spot the difference. As for the story of the house, it is rumored that an old sakura tree was cut down and now the place is haunted by evil spirits who want revenge for losing their home.
8 Silent Rooms
Are you a fan of the classic horror movie Silent Hill ? Well if you travel to Japan then you'll be able to go to a special haunted attraction that is actually based on the iconic story.
Silent Rooms is not only a haunted house but it is also an escape room. You'll have to complete challenges and missions while under a timer. It is located in Canal City Hakata. You can do it with a friend or if you're truly feeling brave, try it all alone.
7 Real Escape Room
Have you heard of the Real Escape Room experience? You'll be able to play in either English or Japanese and you should definitely consider making a reservation in advance because it fills up pretty fast due to its popularity. You and your friends will be tasked with completing a series of puzzles to get yourself out of the room.
Related:  10 Most Intense Haunted House Attractions For Serious Thrillseekers
The Japanese company, known as Real Escape Room, have won awards for the ingenuity of their puzzle designs. It won't be easy, and it might be downright horrifying, but you're guaranteed to be challenged. "Survive the Urban Legend" is the name of their famous horror room. You'll play as an investigator tasked with solving a series of missing person cases.
Obaken is known for orchestrating detailed and amazing horror events. They are a well-known troupe of horror fantatics just like you (considering you're reading a list about haunted houses, we can assume, right?). Their specialty is zombie events. The stories, themes, and locations changes.
They come up with unique and fascinating tales to scare even the hardiest of horror fans. But you should be aware you'll need to get a reservation before you go. They're a popular group and their attractions often fill up relatively fast.
5 Curse of the Lullaby
Curse of the Lullaby is a haunted house found in Nagoya's Wakamiya Odori Park. Given how popular it is, you may have to wait in a long line just to get inside but it's well worth the frightening experience.
It is a fairground-style haunted house crawling with ghosts and evil dolls.
4 Room of the Living Doll
If the idea of dolls like Chucky or Annabelle terrifies you then you this might be the spookiest haunted house you can imagine. It's located in Joypolis in Tokyo and it's, as you might have guessed from the title, full of creepy dolls.
Related:  10 Insanely Scary Colorado Haunted Houses To Visit In 2019
The entire place is based around the myth that the souls of children are transplanted into dolls. You'll be journeying through their dark temple and arrive in time to witness the ritual of these dolls. They'll be hoping for you to arrive as they wait eagerly for new humans to show up.
3 Onryou Zashiki
This haunted house only opened up last year so it's still pretty new. It was created by Hirofumi Gomi, who is something of a haunted house legend in Japan. He's known for creating inventive and scary haunted attractions.
The story of this house is all about the horror tale known as Yotsuya Kaidan . You'll be tasked with exploring an old house to try and find the ghost known as Yoko and help her finally find peace. But there's a chance she won't be so happy to go quietly into the abyss.
2 Super Scary Labyrinth of Fear
The Super Scary Labyrinth of Fear is located at the Fuji-Q Highland. It is known as the longest and possibly the scariest haunted house in Japan, although that fact is obviously debatable. But it really is a long haunted house and not for those faint of heart. It might take you up to 40 minutes to walk the entire thing.
The labyrinth's story is that it was formerly a hospital that conducted grisly experiments on humans. Eventually, the ghosts of the former patients killed all the doctors and nurses but many of them remain. Be sure to bring a buddy with you before you go and if you want a little extra protection they sell Japanese amulets outside.
1 Daiba Ghost School
This terrifying attraction is open all-year-round and they take special care in ensuring it is a haunting and unique experience for guests. You will have to sign your name before you enter in a book, and suddenly all the entities within will know it.
The atmosphere and set design of the school are extremely well-designed. You'll find while walking through the school the sights are deeply unsettling, hanging bodies will obstruct your pathway. Your goal is to try to find the spirit that is causing all of the chaos, and make it out alive if you can.
Next:  Top 10 Cities In Europe For Horror Movie Tourism
9 Most Haunted Places In Japan Besides Aokigahara Forest And Gunkanjima
Most haunted places in Japan
Japan is a treasure trove of all things horror, from iconic J-horror films that'll make your teeth chatter to video games that'll scare you out of your couch. The Japanese love their creepy stuff, and in a country full of spine-chilling urban legends and ghostly folktales, it isn't difficult to find inspiration.
We've compiled a list of the most haunted places in Japan in real-life, along with the creepy tales behind these locations, for daredevils seeking abandoned places for their next adventure and those who are just here to read some scary stories from beyond the grave. You've been warned.
1. Round schoolhouse ruins (沼東小学校)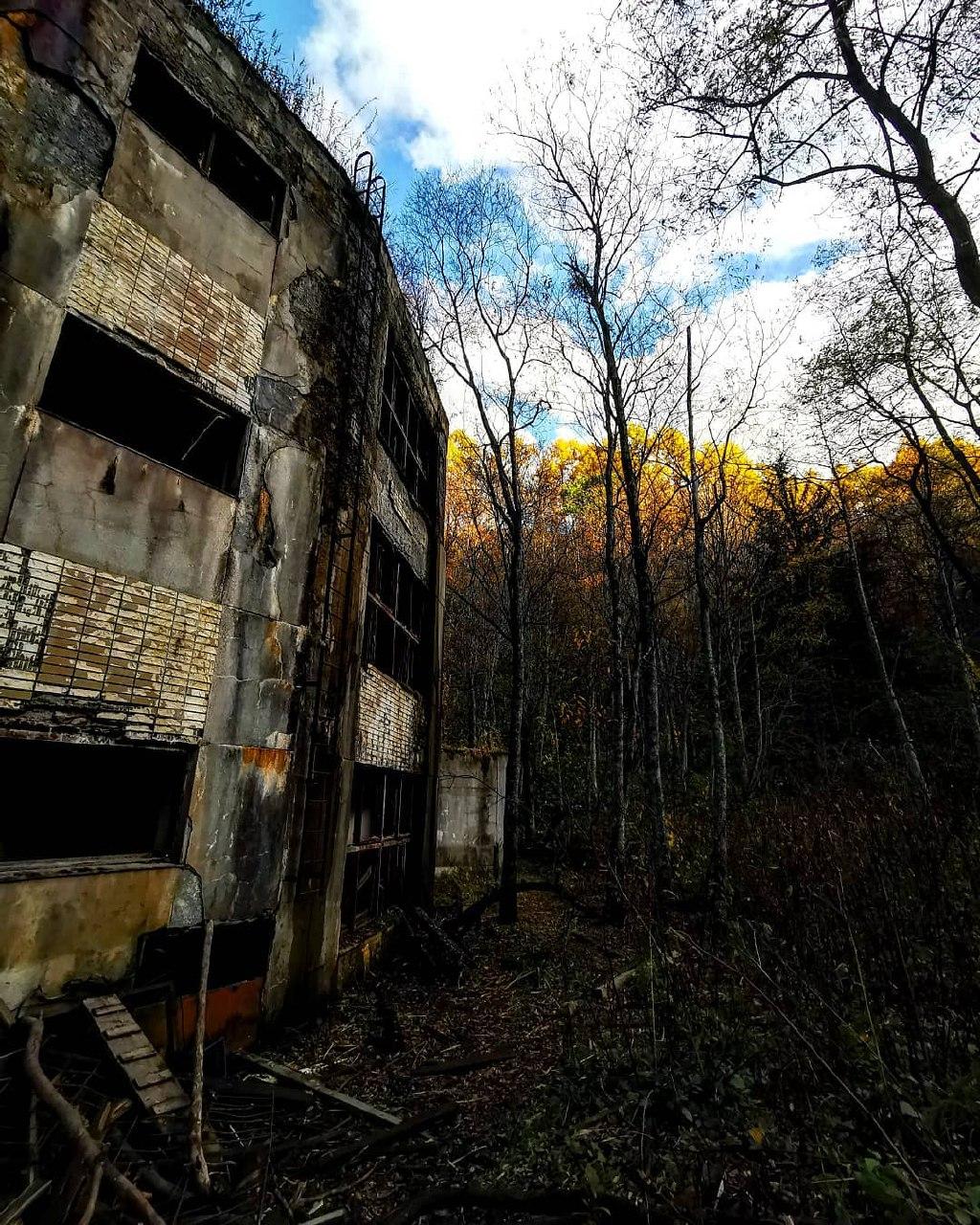 The round schoolhouse ruin is located in a small rural town in Hokkaido, called Bibai. The school was built in 1906, but the eponymous circular school building was only constructed in 1959. Most of the children that went to the school were children of the coal miners that worked in the Mitsubishi coal mine nearby.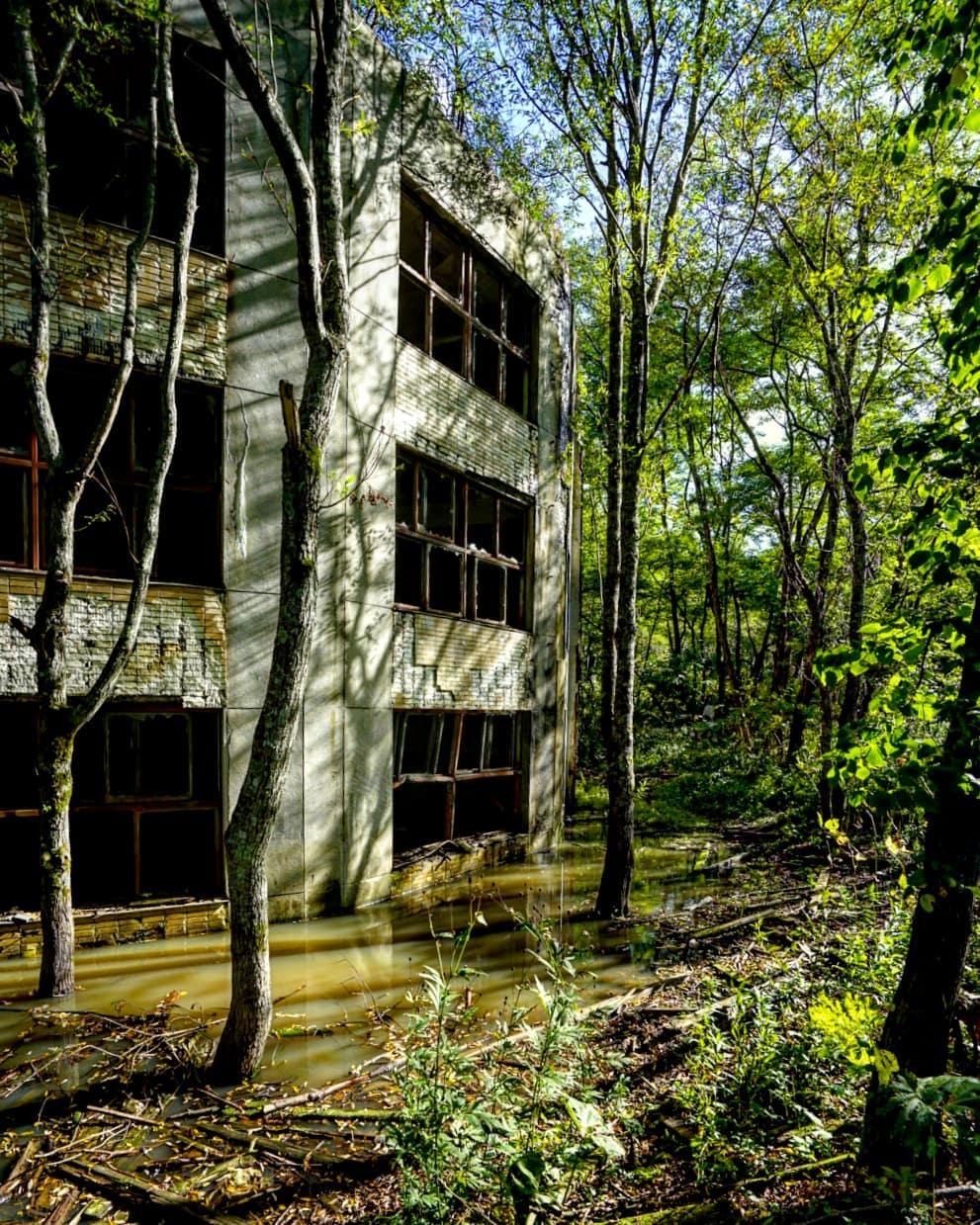 It's surrounded by overgrown woods, and the only way to get to the ruins is by trekking through it. You can spot abandoned cars in the road leading up to the woods – go figure.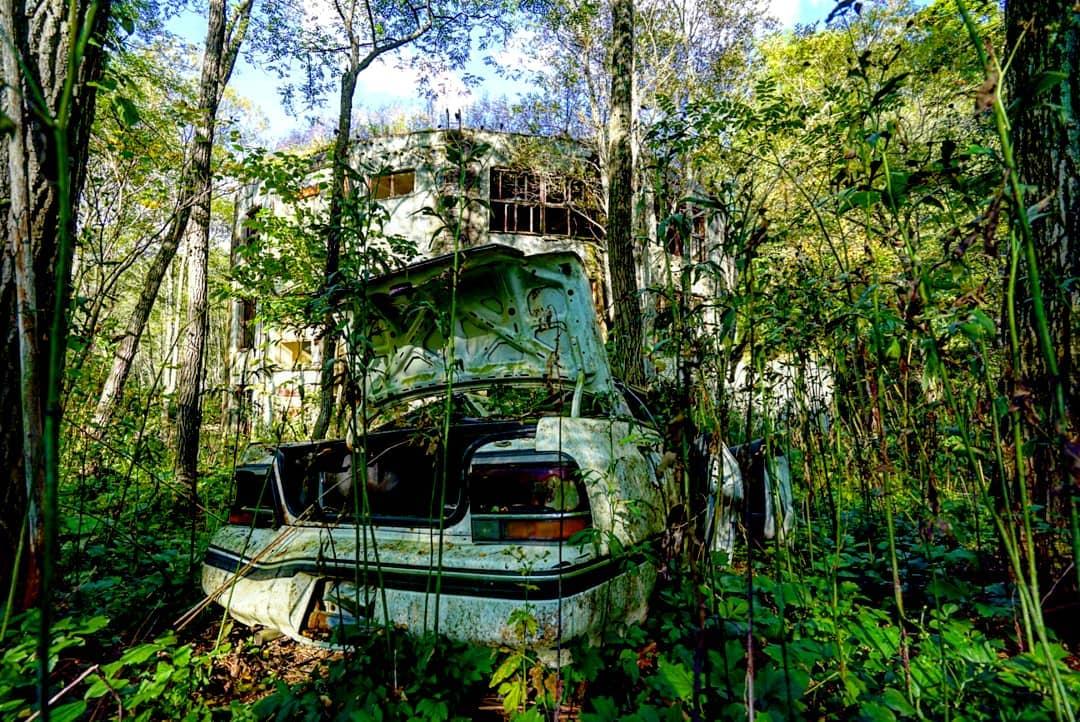 The school was abandoned in 1974 after Japan slowly shifted towards importing coal instead.
Much of the school furniture was left behind, such as the desks and chairs.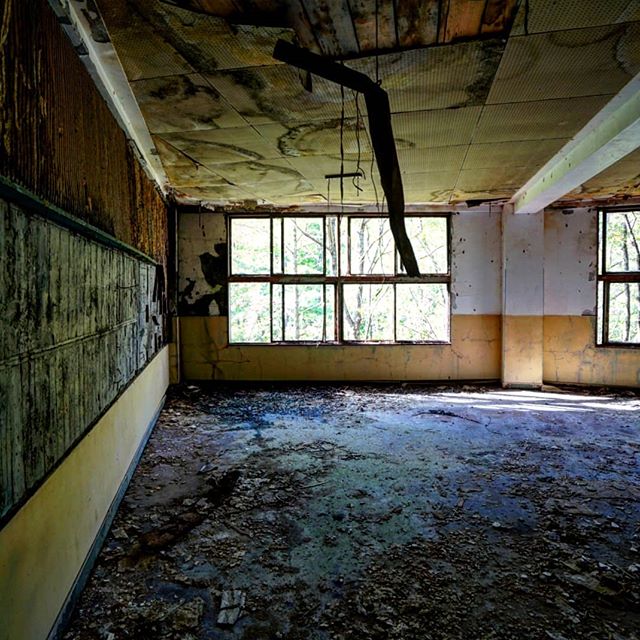 There are stories of people who ventured into the schoolhouse ruins but returned deranged, traumatised by what they saw inside the school. Some have never returned.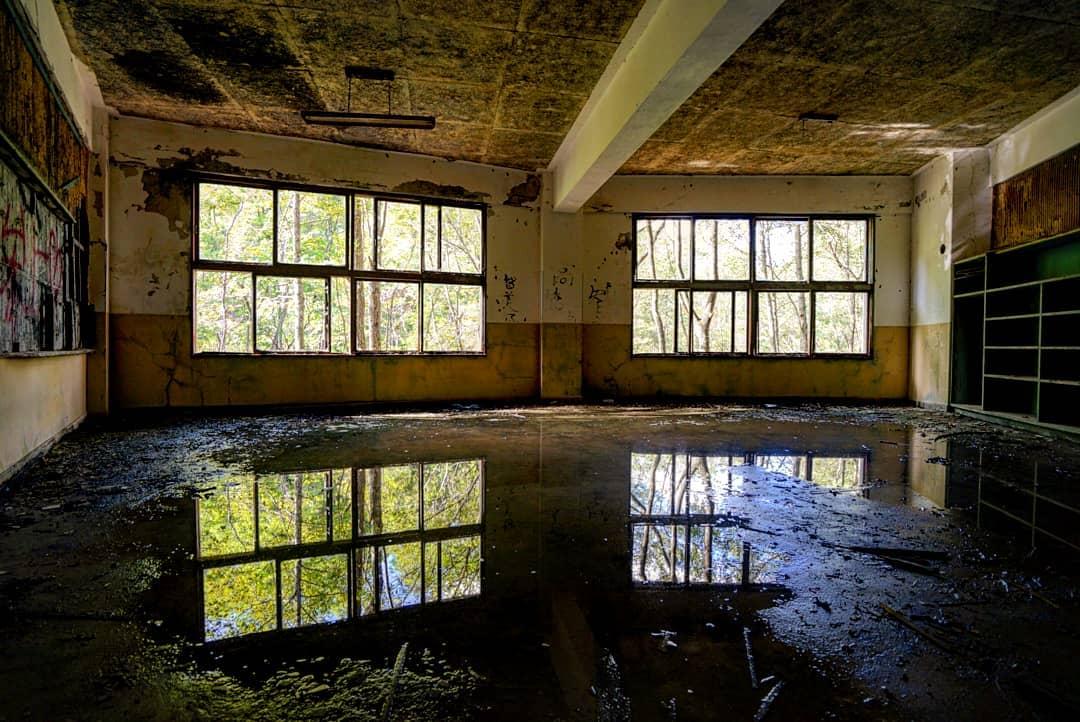 According to rumours, people have reported hearing voices and footsteps, the feeling of being watched, shrill screams from the woods at night, and even attacks from shadowy figures that emerge from the woods.
One story goes that a group that decided to explore the ruins of the schoolhouse was attacked and had barely made it back to their car before the figure slammed into it and disappeared.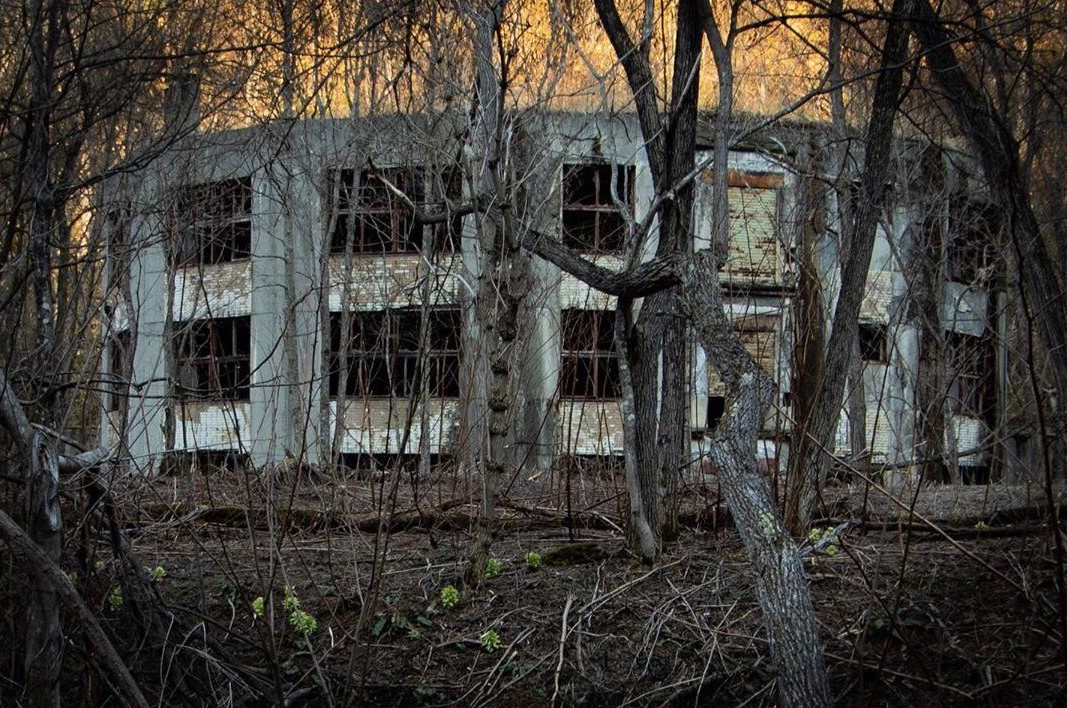 It was once a popular spot for ghost-hunting back in the 70s and 80s. Although it's no longer as popular these days, a handful of daring souls still visit once in a while.
According to a group of paranormal investigators that encountered a shimmering patch in the school building, t he site is an interdimensional portal .
Japanese mediums refuse to go anywhere near the site because of the heebie-jeebies they get.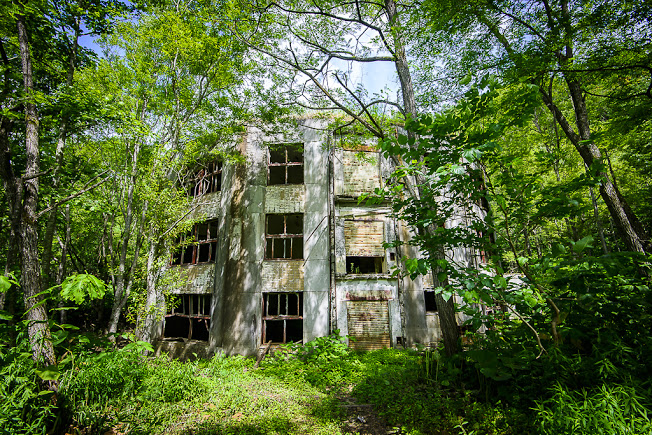 Address: Higashibibaicho, Bibai, Hokkaido 072-0000, Japan
2. Oiran Buchi Bridge (花魁淵)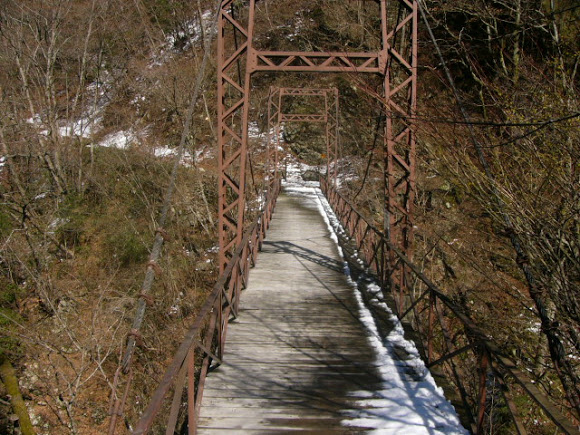 Oiran Buchi , which translates to "Courtesan Gorge", is a suspended bridge situated off Highway 411 in Yamanashi Prefecture. It overlooks the surrounding area, which has great natural scenery. The picturesque cliffs and river, however, hide a dark past – it's said to be the site where 55 oiran perished in the 16th century.
According to legend, back in the Sengoku Era (15th century), the area had gold mines that were run by the Takeda Clan . The clan also ran brothels to keep the guards and miners entertained. These brothels kept oiran (花魁) – high-ranking prostitutes also referred to as "courtesans". They were prized for their beauty, and you can imagine that they were regularly visited.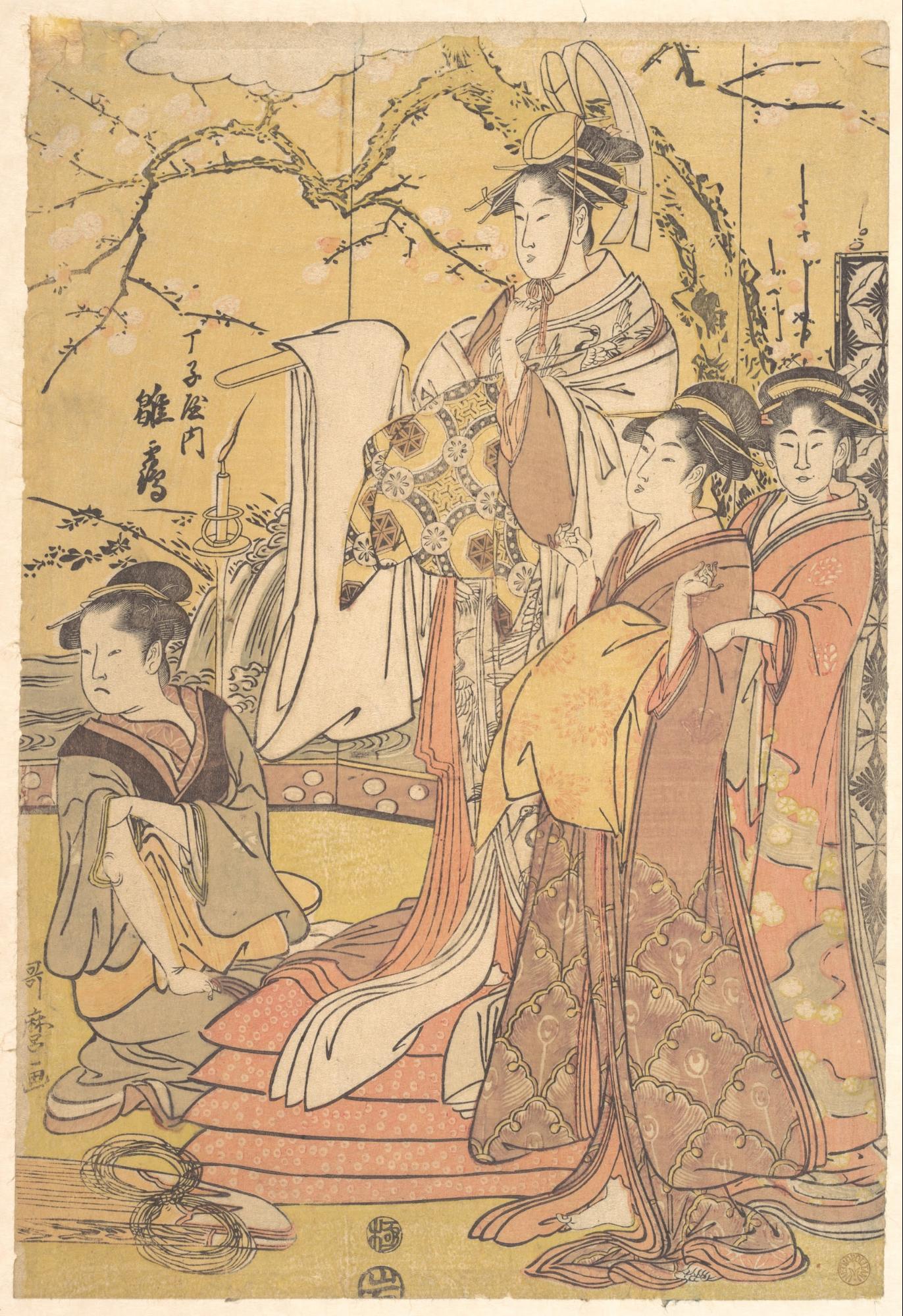 Following a lost battle, the Takeda Clan had to retreat and abandon their mines. They didn't want the mines to fall into the hands of their enemies, so the clan lined up all 55 courtesans on the bridge before chopping off the ropes in a bid to silence them. The women plunged to their deaths, into a watery grave at the bottom of the valley. It is said that their vengeful screams can still be heard till this day.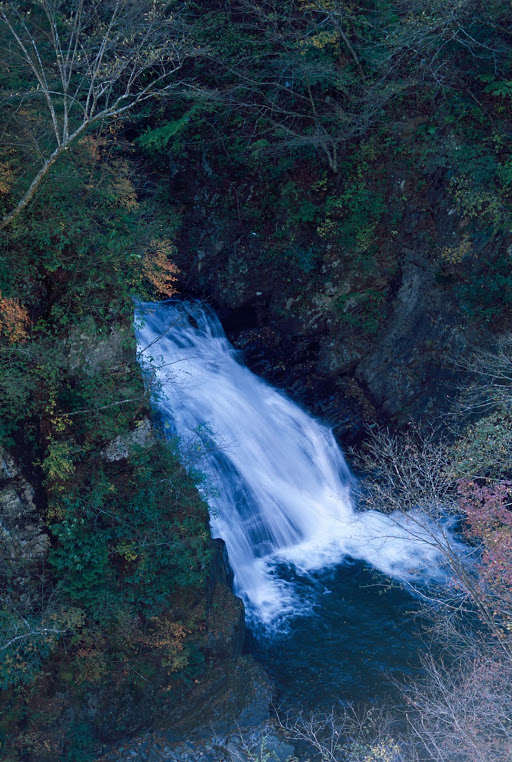 The locals still believe that the area is haunted by strong, vengeful spirits. They claim that they feel a strange, cold feeling while passing by the area. The forbidding mountains surrounding the area certainly add to the eerie atmosphere. While the road leading to the bridge is blocked, the highway outside is the site of multiple fatal accidents .
Address: Enzanichinose Takahashi, Koshu, Yamanashi 404-0021, Japan
3. Nakagusuku Hotel ruins (中城ホテル跡)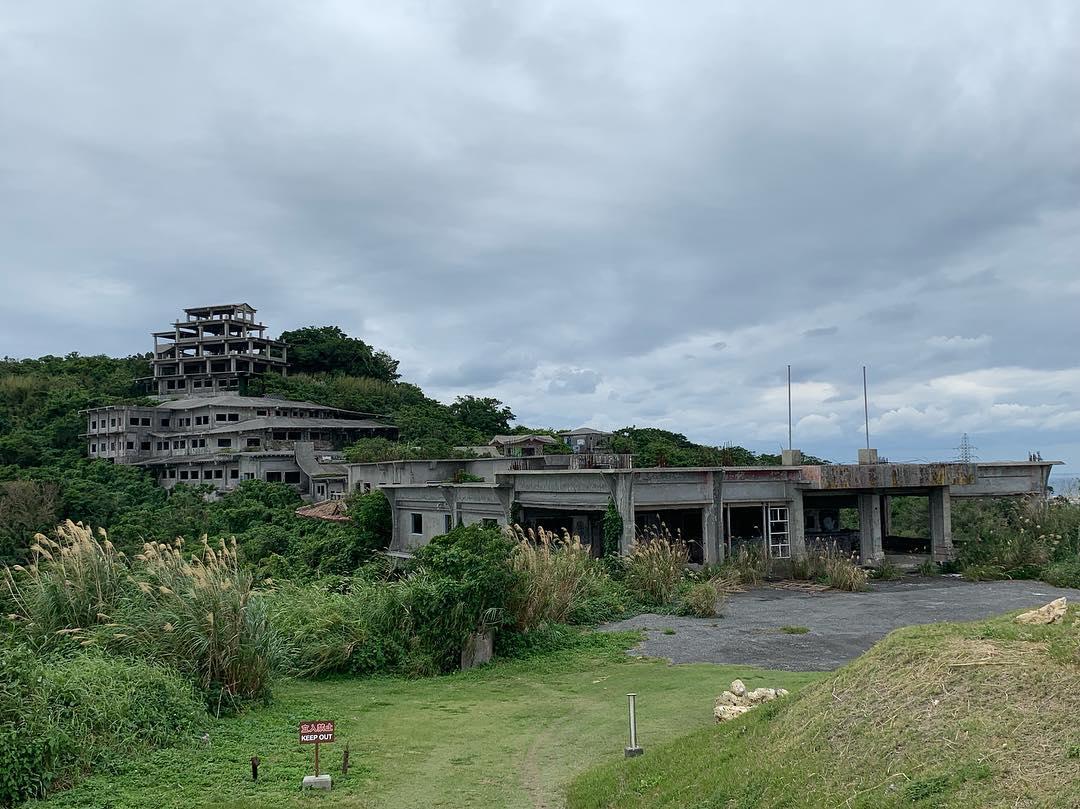 The ruins of the Nakagusuku Castle in Okinawa are a famous tourist attraction, but the nearby Nakagusuku Hotel ruins aren't as well-known, even though it's only 50 metres away from the castle walls.
It's believed that a rich developer from Naha, the capital city of Okinawa, wanted to build a hotel and leisure park to capitalise on the tourists attending the 1975 Okinawa Ocean Exposition . The hotel's site seemed ideal – it was chosen to be on the hill south of the castle, and it had a scenic view of both the castle and the sea.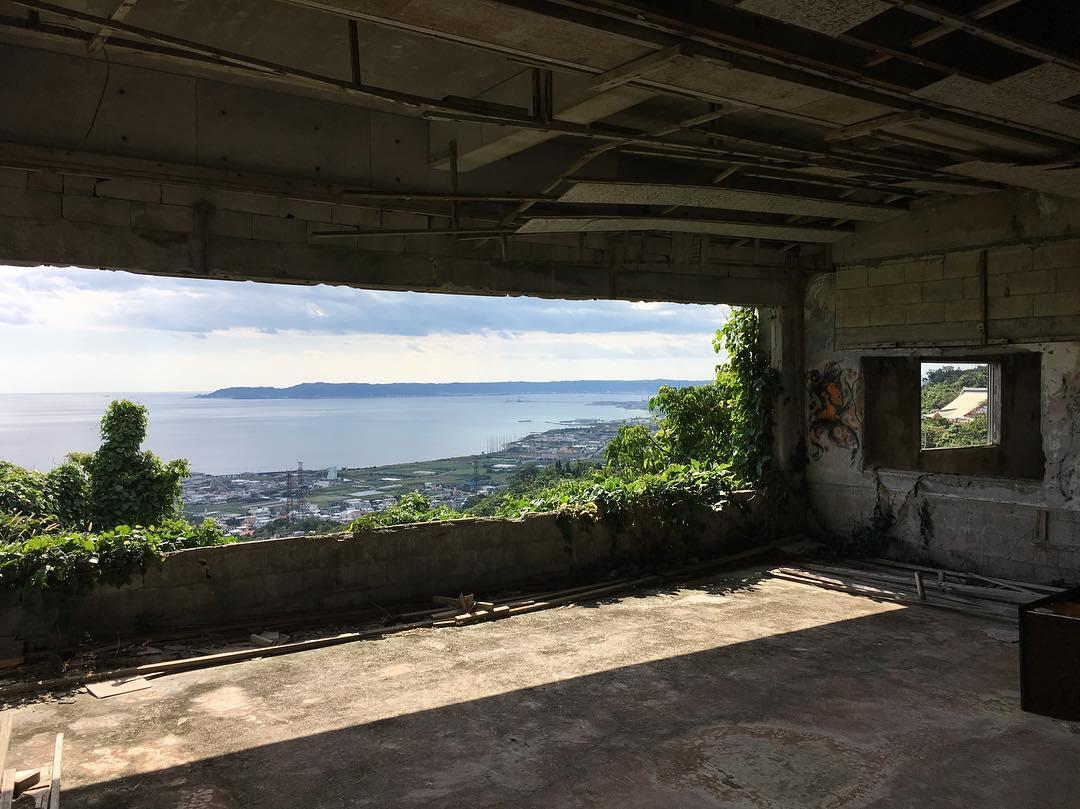 But Buddhist monks warned that ancient graves and sacred sites lay upon that hill, and that angering the spirits was not wise . After multiple mishaps which delayed construction, some even fatal, the workers refused to continue and construction ground to a halt.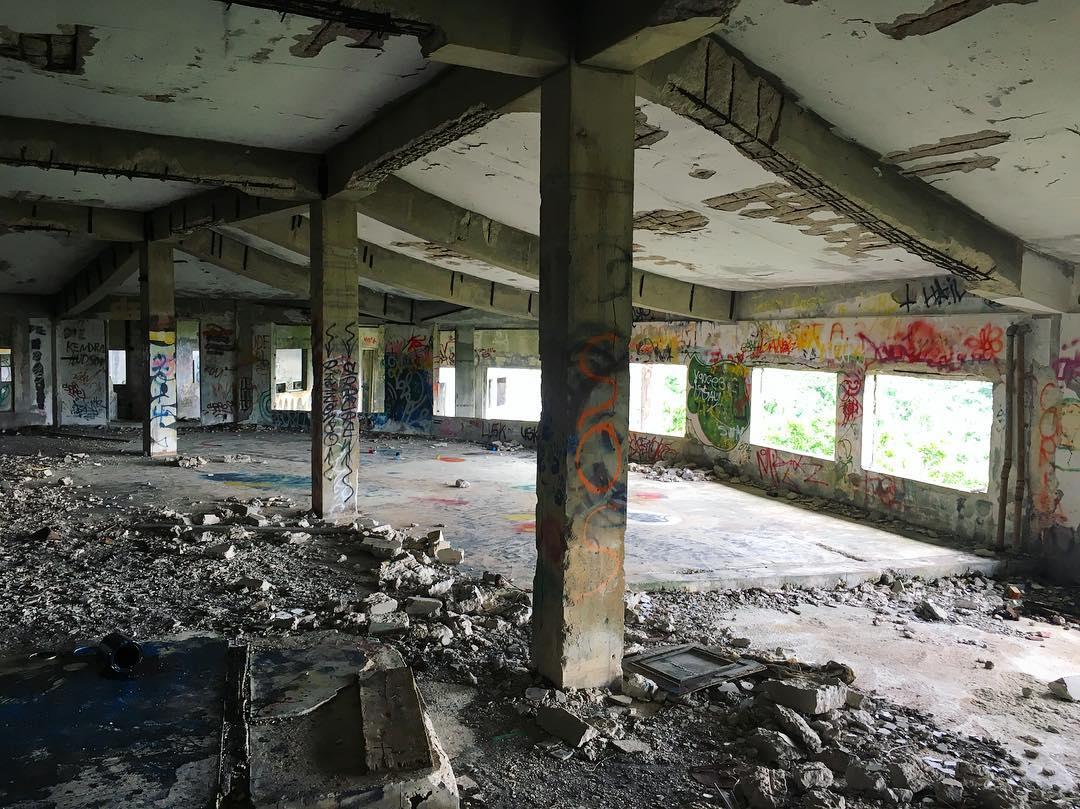 The owner was exasperated and decided to volunteer to spend a night in the site to dispel any rumours that the place was haunted. When morning came, he was found demented and was admitted into an asylum, where he soon disappeared.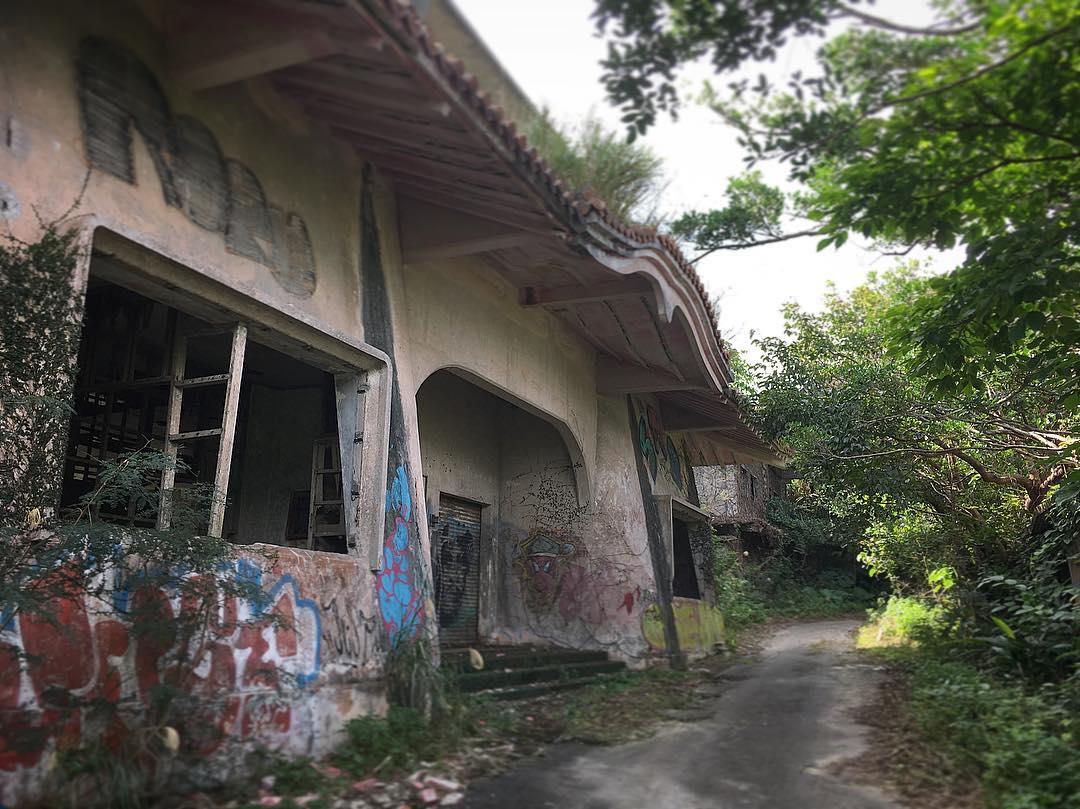 Today, the unfinished ruins of the sprawling leisure complex still stands there, empty and abandoned. Parts of the complex are overgrown with vegetation and sections of the roof have caved in. While the site is still accessible by a dirt track from the castle, there are signs warning of the unstable infrastructure. Even the US Marine Corps declared the hotel ruins off-limits in 2009 after a serviceman sustained injuries from exploring the area.
Location: Somewhere here .
For more abandoned places in Japan, check out this article about abandoned theme parks in Japan.
4. Camp Hansen Gate 3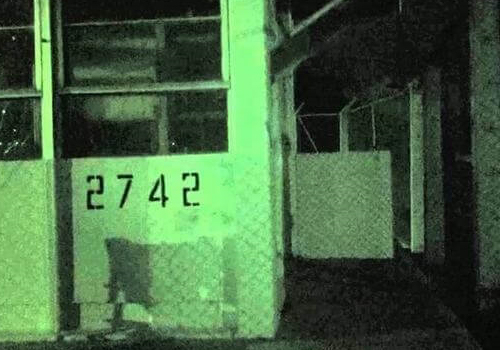 Okinawa Island was the bloodiest battlefield in the Pacific Ocean theatre of World War II (WWII). Both the Japanese Imperial Army and American forces suffered heavy casualties, with over a quarter of the civilian population either killed or committing suicide. It's no surprise that a large number of haunted places in Japan are in Okinawa.
Gate 3 of Camp Hansen in Okinawa was said to be haunted by the ghost of a US Marine from WWII. Dressed in blood-splattered WWII-era fatigues and toting a cigarette in his hand, he would approach the security forces at 3AM and ask for a light. The ghost would then disappear after his cigarette was lit.
The hauntings were frequent and the guards were spooked. The entry point was eventually closed because the adjacent gate was more accessible, but some claim otherwise. Some have also seen the ghost of that Marine protecting the gate of the camp from other WWII Japanese soldiers who were haunting the same gate. 
Location: Somewhere around here .
5. Okiku's Well (お菊井戸)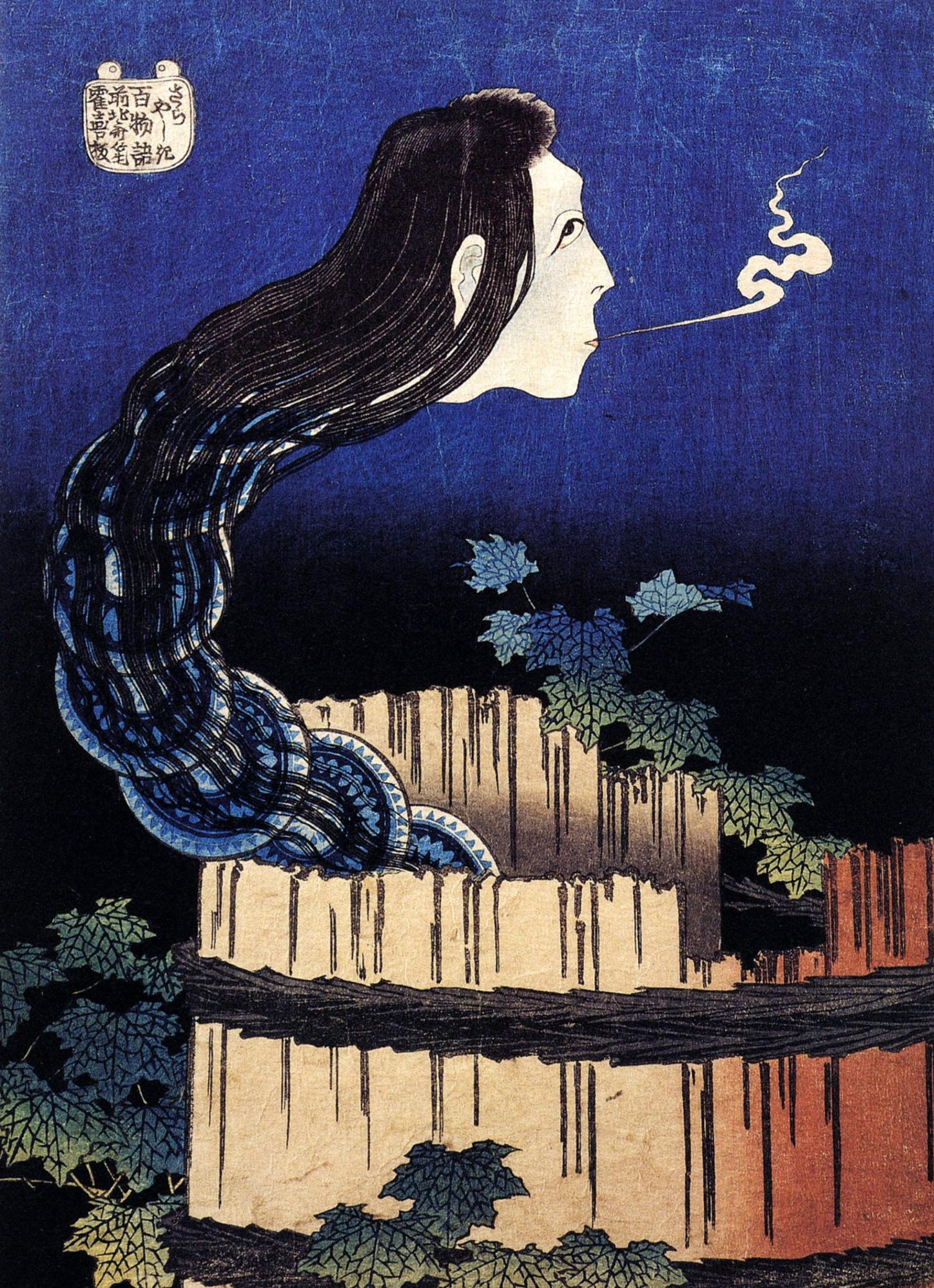 In the era of the shogunate, a samurai, Aoyama Tessan, had taken a liking to a beautiful servant named Okiku. She repeatedly refused his advances, which frustrated the samurai. He devised a plot and hid one of his ten precious heirloom plates, and then blamed its disappearance on the maid. Even though the poor servant frantically recounted the plates over and over again, the tenth was nowhere to be found. 
The samurai then offered to pardon her, but only if she'd agree to be his lover. Once again, she refused, and the samurai threw her down a well in his rage .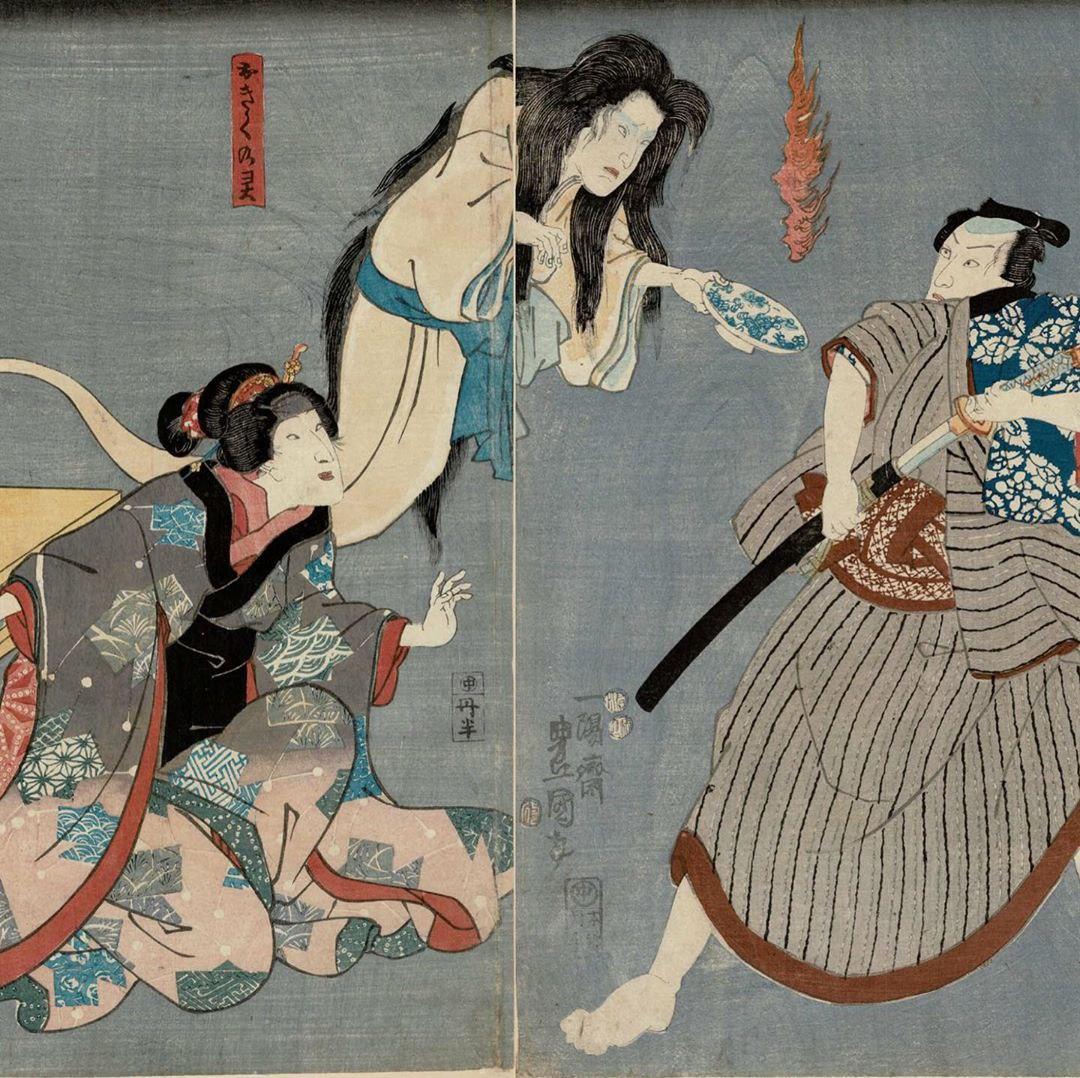 It is said that Okiku became an onryo , or vengeful spirit , and rose from the well every night. She'd count from one to nine before letting out an unearthly scream, much like a banshee, to mourn over the tenth plate that she never found.
Some versions of the story were set in the Himeji Palace , which is a popular tourist attraction in Hyogo Prefecture today. In the palace, there is a well called the Okiku-Ido (お菊井戸), or Okiku's Well. Some claim that at night, when the castle is closed, Okiku's vengeful ghost still rises nightly to count her plates and shriek.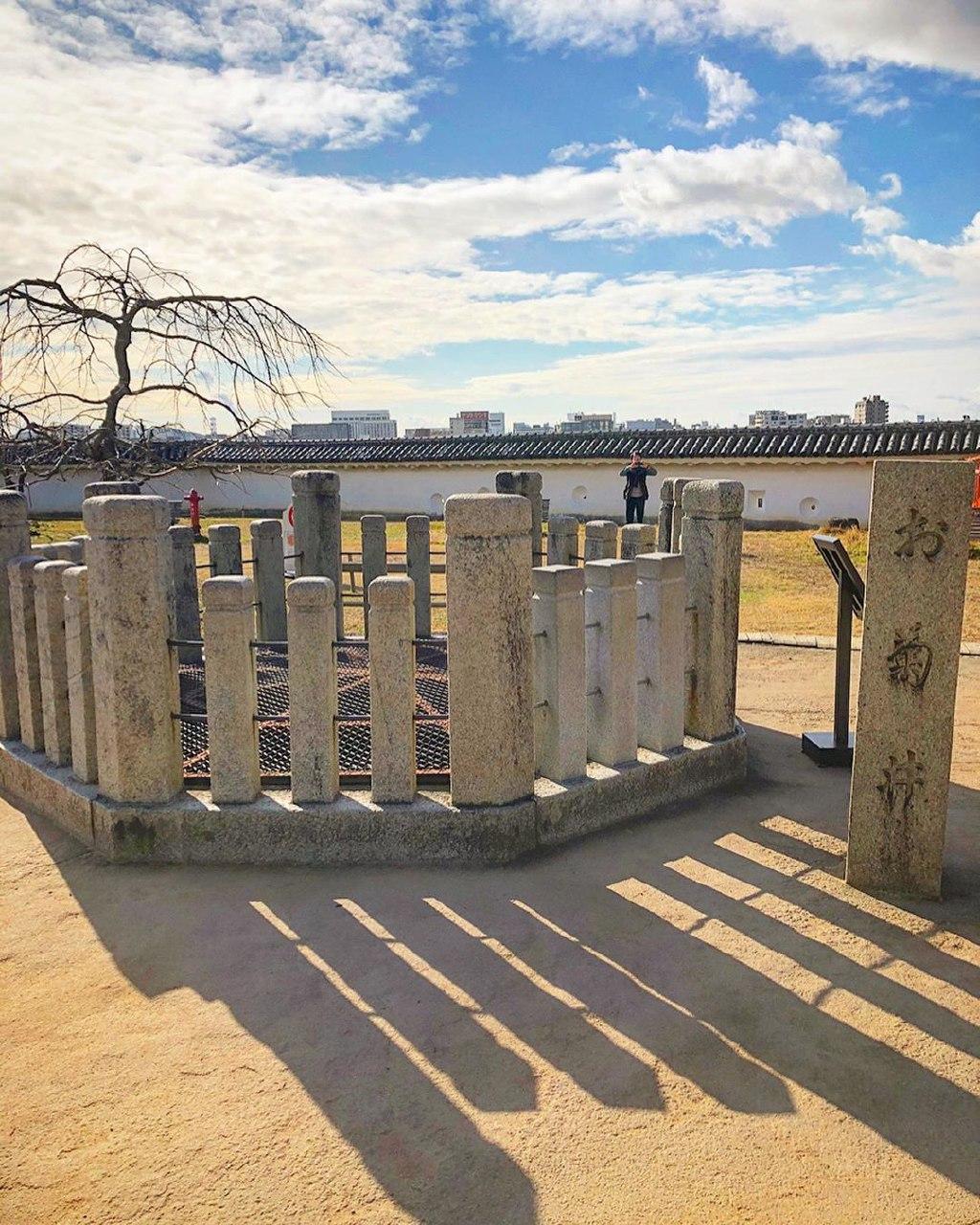 Address: 68 Honmachi, Himeji, Hyogo 670-0012, Japan
6. SSS Curve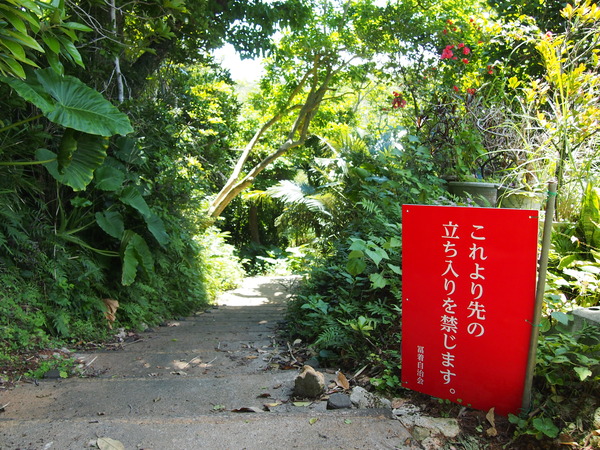 Very little information can be found about the SSS Curve online, which makes it hard to locate. The name of the spot comes from the S-shaped path leading to it, and one has to trek through the woods to get there.
Reportedly, visitors experience an unnatural cold, nausea, hallucinations, and vomiting. Local psychics say that there's an overwhelming negative energy, and you can feel as if something is touching you.
Some say that the ghosts of the WWII Japanese soldiers come back to haunt this spot in Okinawa, or that there is a self-mutilating cult that causes the negative vibes. It's said to be a training ground for psychics and spirit mediums, who try to make contact with the highly-active spirits. It is rumoured that some psychics lose their lives during training here.
You'll have to hunt around in the forest for the exact spot, but there's a large red sign forbidding entry. Enter at your own risk .
Location: Somewhere inside here .
7. Ikego Middle Gate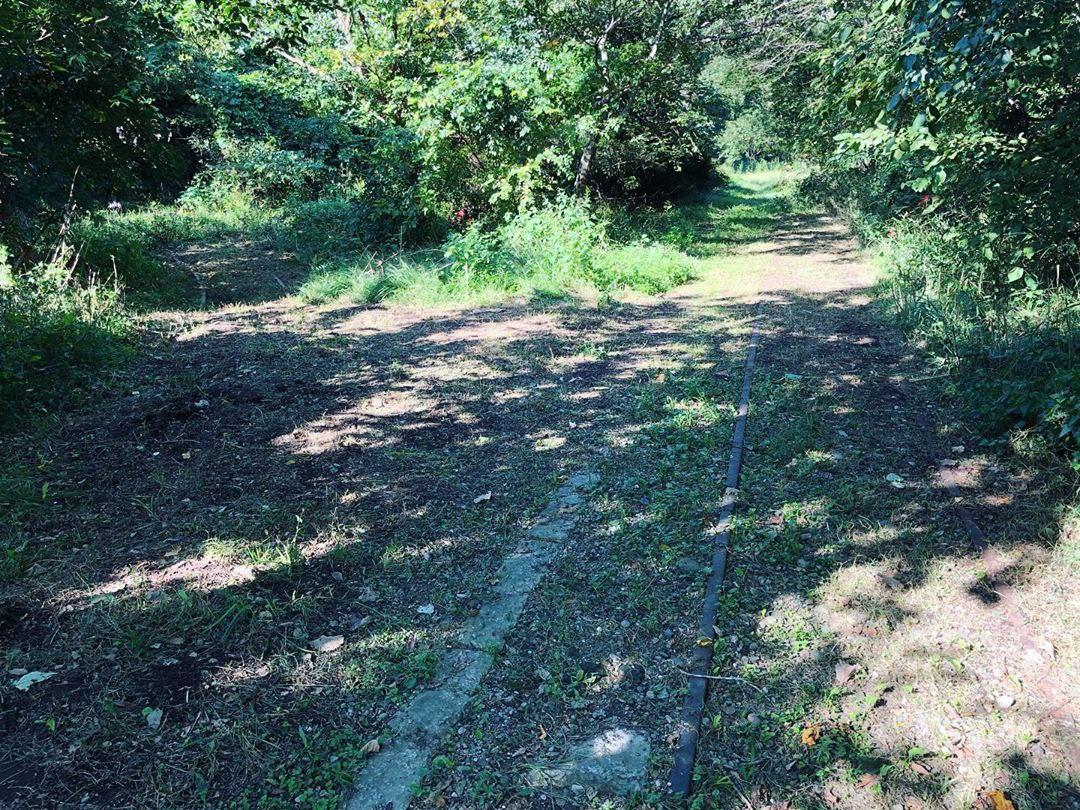 Located in a US Navy Housing Area campground in Zushi City, Yokohama, Ikego is a thickly-wooded area and it can get quite foggy.
The middle gate to the campground was allegedly a Japanese ammunition depot and prisoner-of-war (POW) concentration camp during WWII, where many prisoners were either executed or worked to death. Guards of the middle gate to Ikego have reported seeing legless Japanese soldiers in WWII-era uniform, as well as hearing disembodied voices and footsteps.
The area surrounding Ikego is also the resting place of about 50 yagura , or ancient burial tombs. These yagura were dug into the cliff sides and contain human bones and artefacts from the 16th and 17th centuries.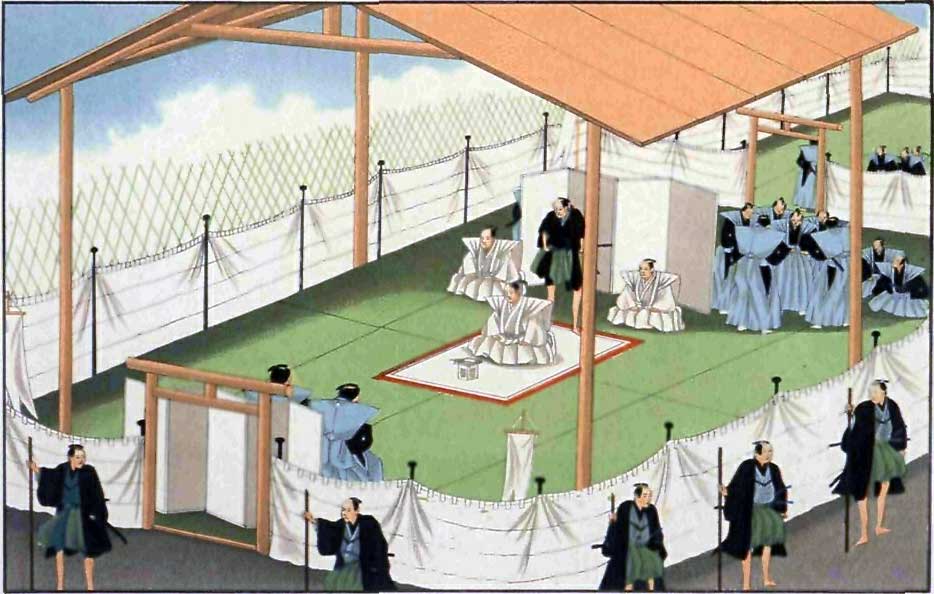 There are also stories that the area was a battlefield for warring factions of samurai in the 14th century, where many committed seppuku or were beheaded. Ikego's violent past may explain why there are multiple reports of sightings of ghostly figures in the woods eerily staring back at them.
8. Weekly Mansion Akasaka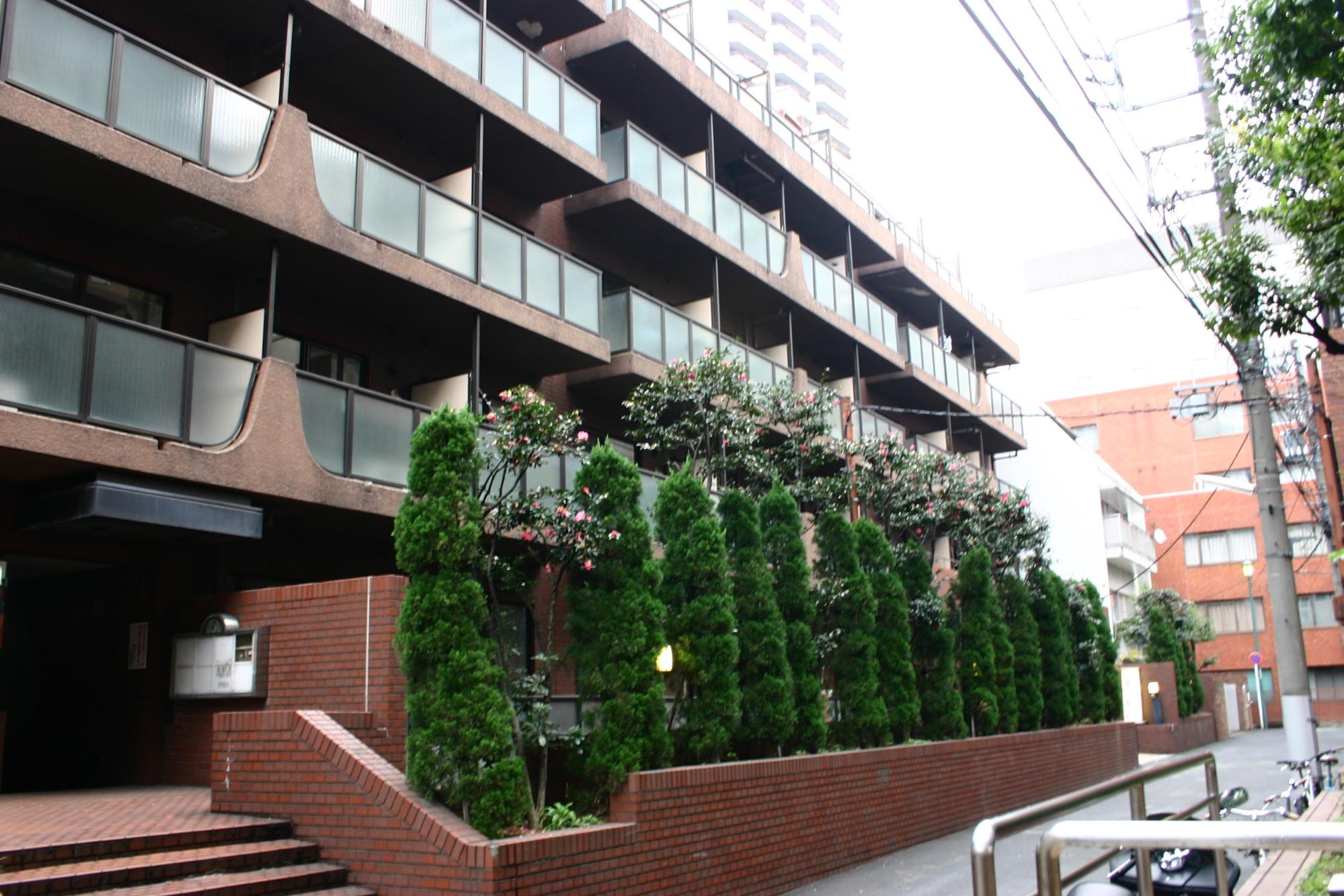 It may not look like much, but some claim that the Weekly Mansion Akasaka was the most haunted hotel in Tokyo.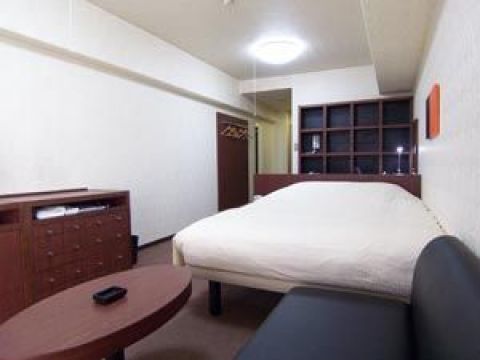 Visitors have experienced the haunting in various ways, such as white smoke billowing through the air vents and icy fingers touching guests. More horrifying accounts include a guest being pushed onto a bed and rendered immobile, and fingers stroking guests' hair as they feigned sleep. One female guest claimed that she was grabbed by her hair and dragged across the room, and later found unexplained scratches across her back.
The mansion was also where four kidnapped elementary school girls were held by a child prostitution ring in 2003.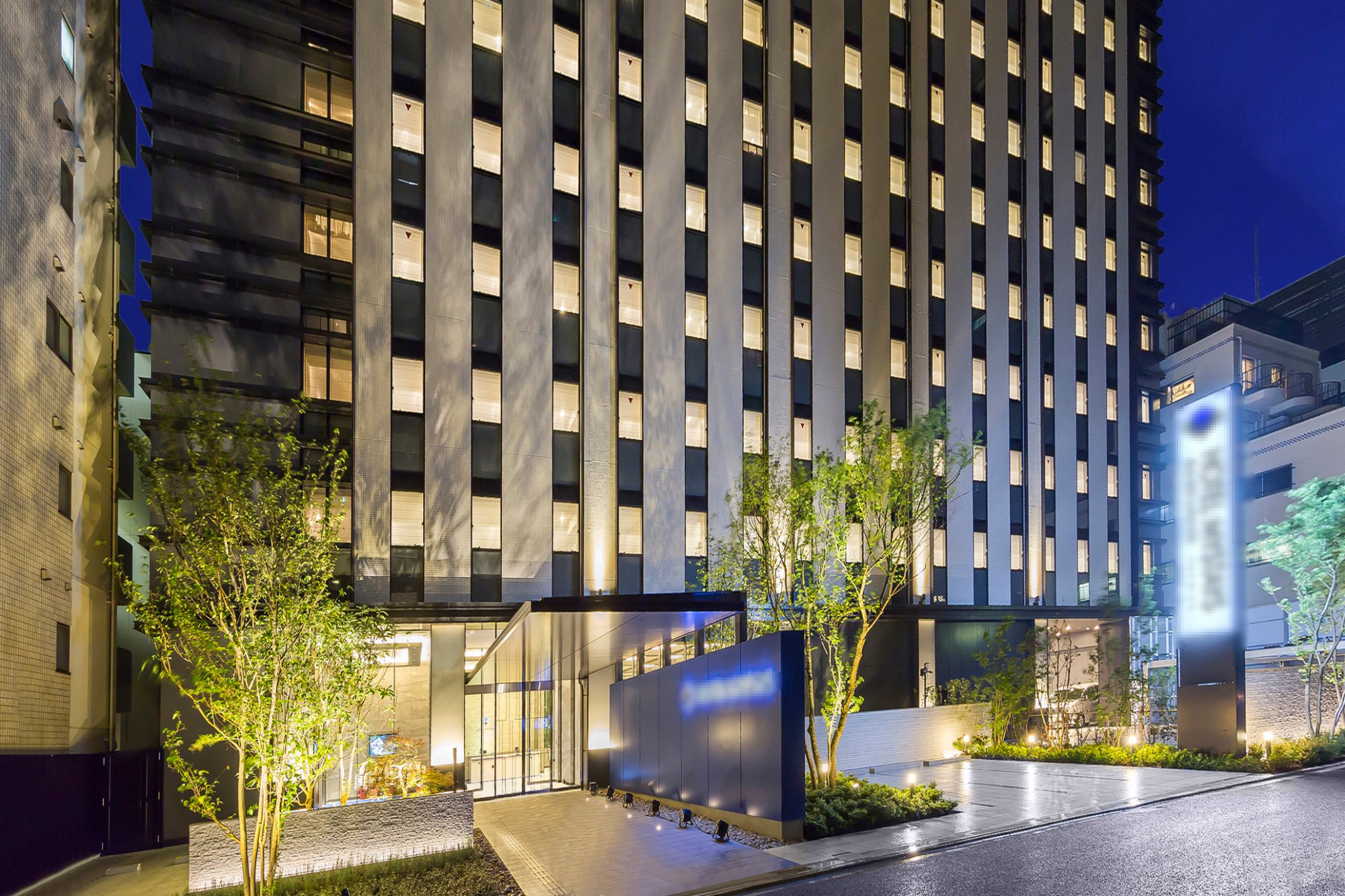 Today, the mansion has been torn down and a new hotel stands in its place. We won't name the hotel, but we wonder if ghosts still haunt that spot.
9. Inunaki Tunnel (犬鳴トンネル)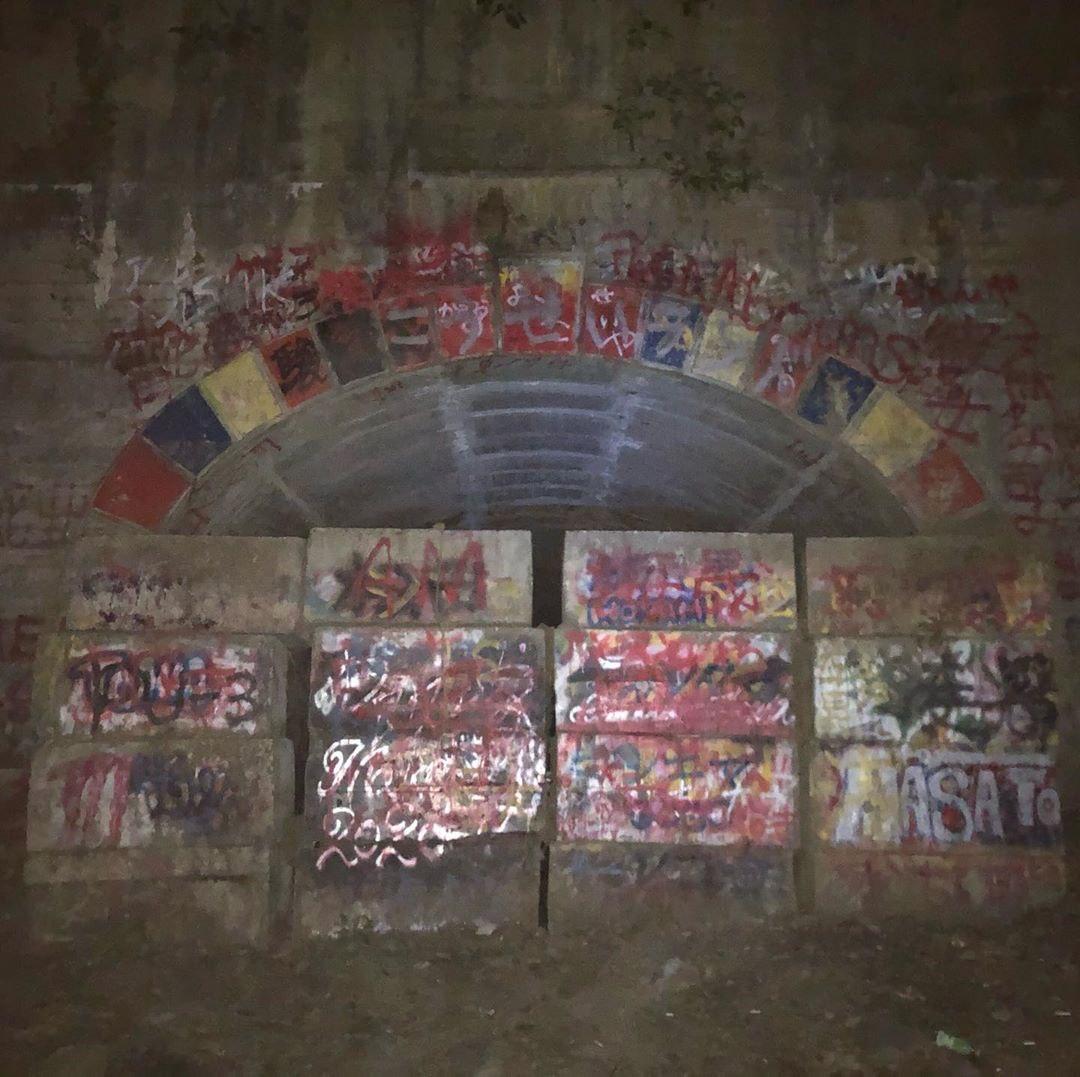 The Inunaki Tunnel is a well-known haunted place in Miyawaka Town, Fukuoka Prefecture. There's even a video game and a movie from the director of the acclaimed Ju-on (2000) based on this place.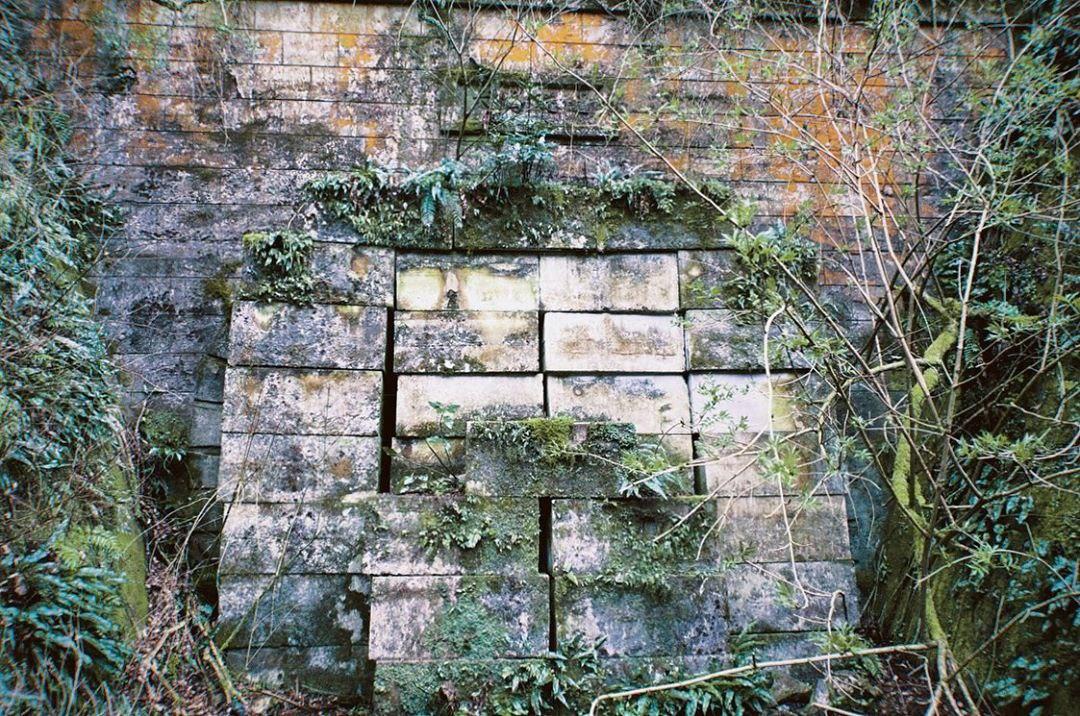 Inunaki Tunnel translates to "Dog's Howl Tunnel", and the tunnel is just as chilling as its name sounds. Opened in 1949, the mountain tunnel saw little traffic because it was remote and eerie. Unsurprisingly, it was also home to biker gangs and eventually fell out of use. It didn't help that the areas around it are steeped in ghastly urban legends, macabre murders, and suicides.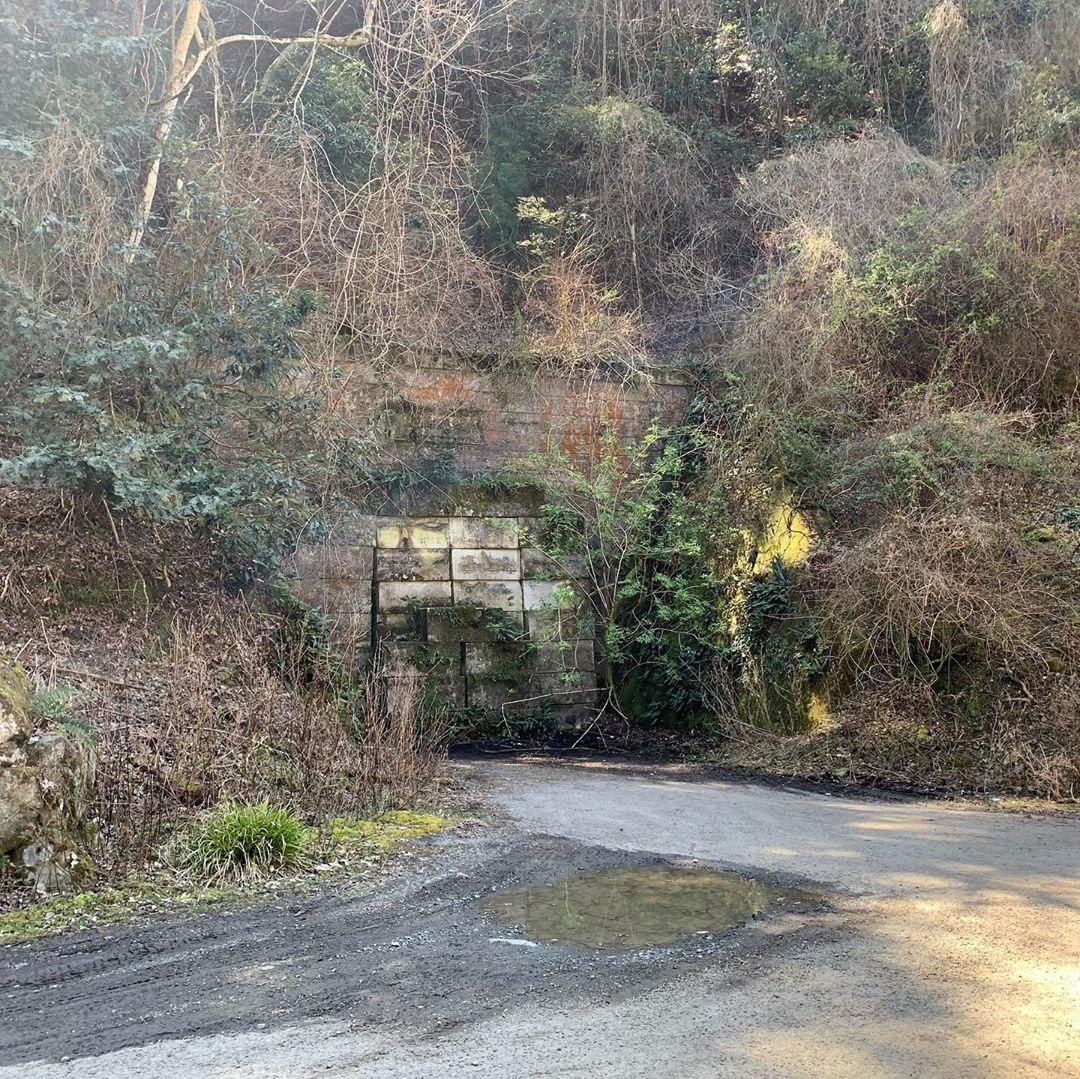 The tunnel is also the scene of a grisly murder. On 6th December 1988, a group of youths aged between 16 and 19 assaulted 20-year-old factory worker, Umeyama Kouichi, before stealing his car and abducting him. Deciding to silence Umeyama to hide their crime, they brought him to the old tunnel and tortured him, even going as far as tying him up and repeatedly smashing a rock against his head.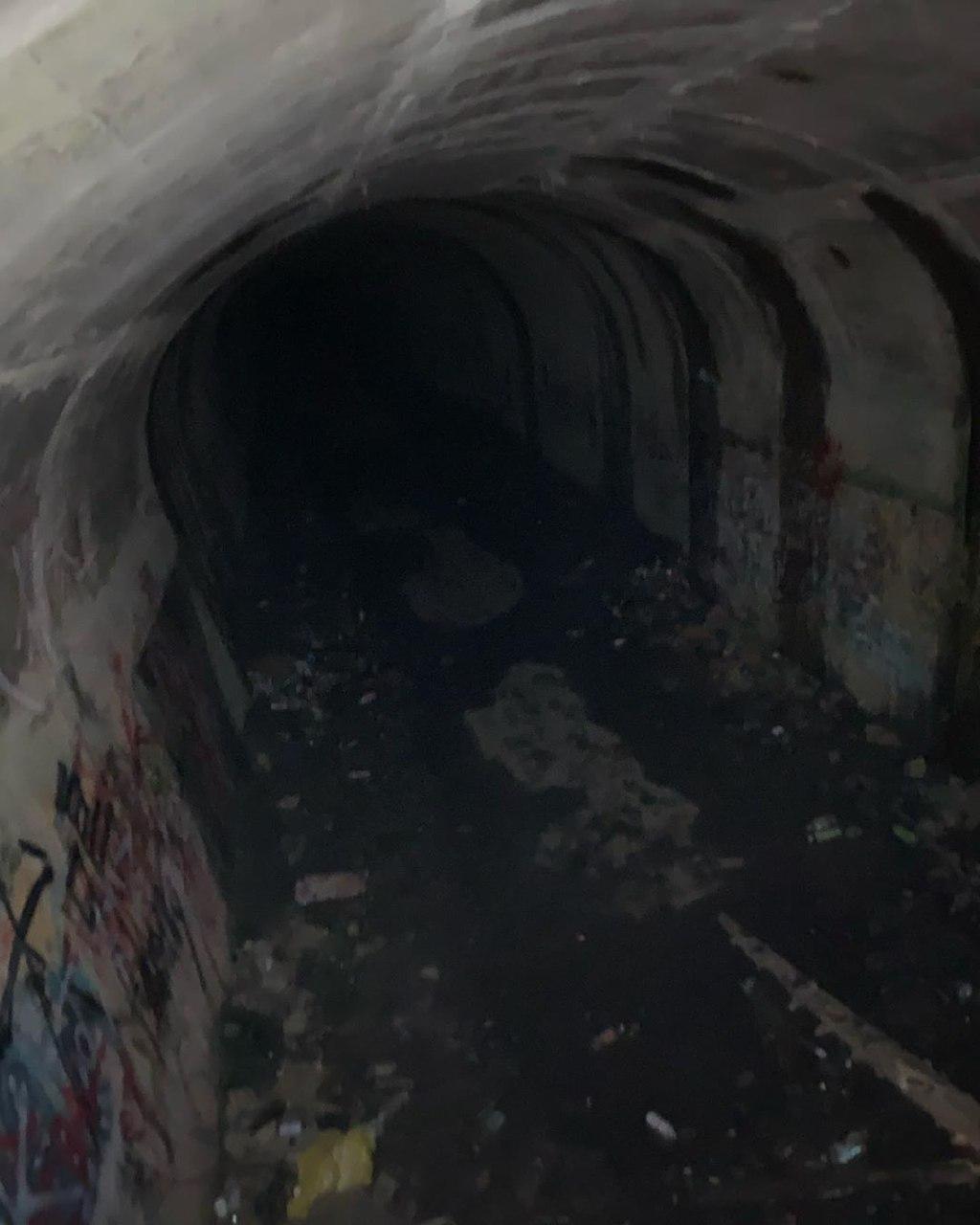 Finally, the gang doused the poor worker in gasoline. Umeyama was set on fire, and in his maddened state, screamed as he ran to the end of the tunnel before collapsing on the ground and writhing in agony. Some say that his blood and the charred remains of his clothes can still be spotted on the guardrails.
Umeyama's body was discovered the next day, after the youths were seen in a bar the previous night, boasting about their gruesome deed.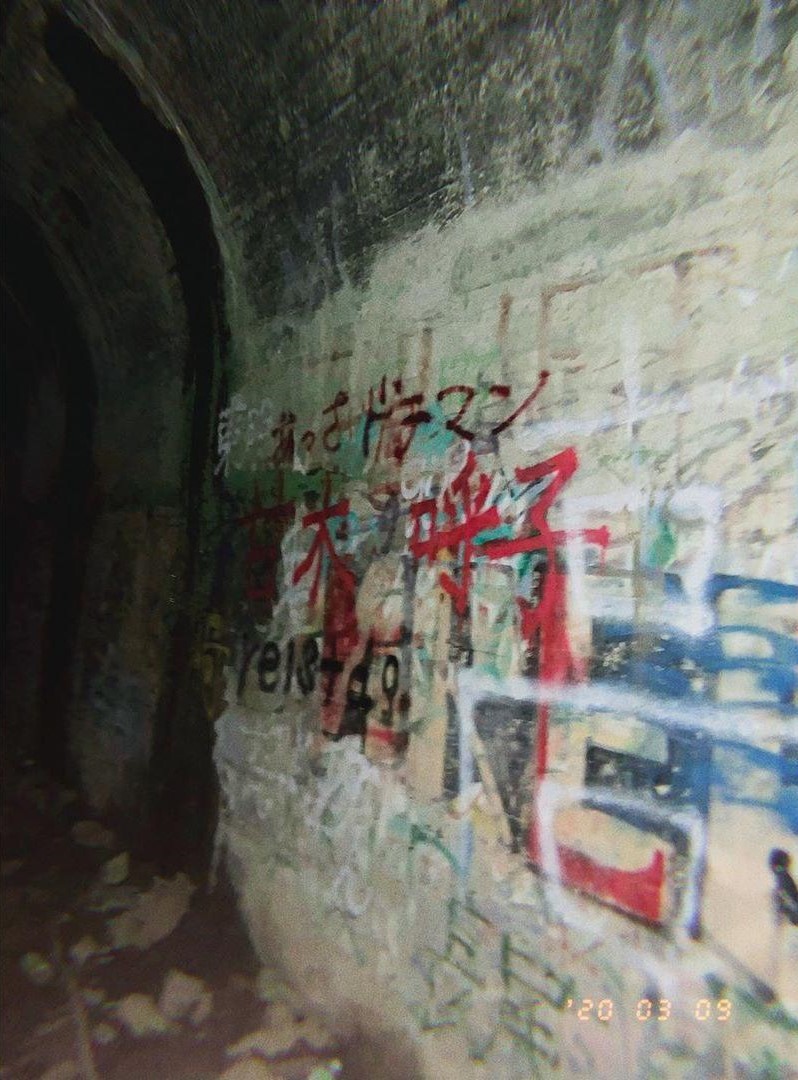 Today, Inunaki Tunnel is off-limits to everyone. There is a fence barricading the road leading to the tunnel, and the tunnel itself is blocked off by cement blocks.
The official reason is that the tunnel is out of commission and no longer maintained, so there's a risk of the mountain tunnel caving in. That hasn't stopped foolhardy adventurers from visiting the tunnel though.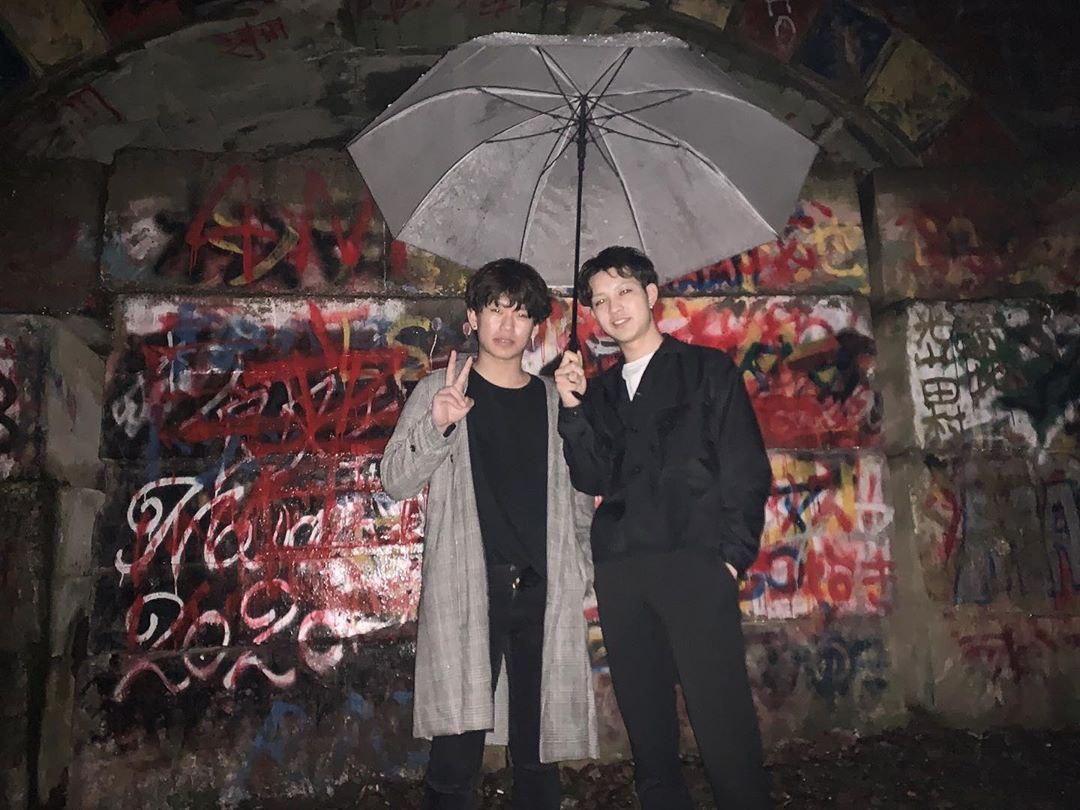 The locals claim that cars break down when they're near the tunnel, and communication devices won't work in that area. Plus, they get bad vibes from the area, so they'll avoid it like the plague.
While the tunnel's barricade is meant to keep these thrillseekers out, it seems a little too easy for humans to climb inside. So, we can't help but wonder: was it actually meant to keep people out, or was it meant to keep whatever's inside, inside?
Haunted places in Japan
Are these haunted places really haunted? There's no way of finding out, but if you do intend on visiting these places, note that not only is it illegal to trespass some of these places, it could also pose a danger to your life. Tread lightly.
If you enjoyed these stories of the occult and crave for more content that'll make your skin crawl, check out our list of Japanese movies to watch – the horror section might just hit the spot.
Check out these articles:
Japan travel vloggers to subscribe to
Simple Japanese dishes to cook at home
Japanese snack boxes with free shipping
Boba food trends in Tokyo
Japanese cocktail recipes
Cover image adapted from (clockwise from left): @tysk159 , @rlykn_ and @atsukondo48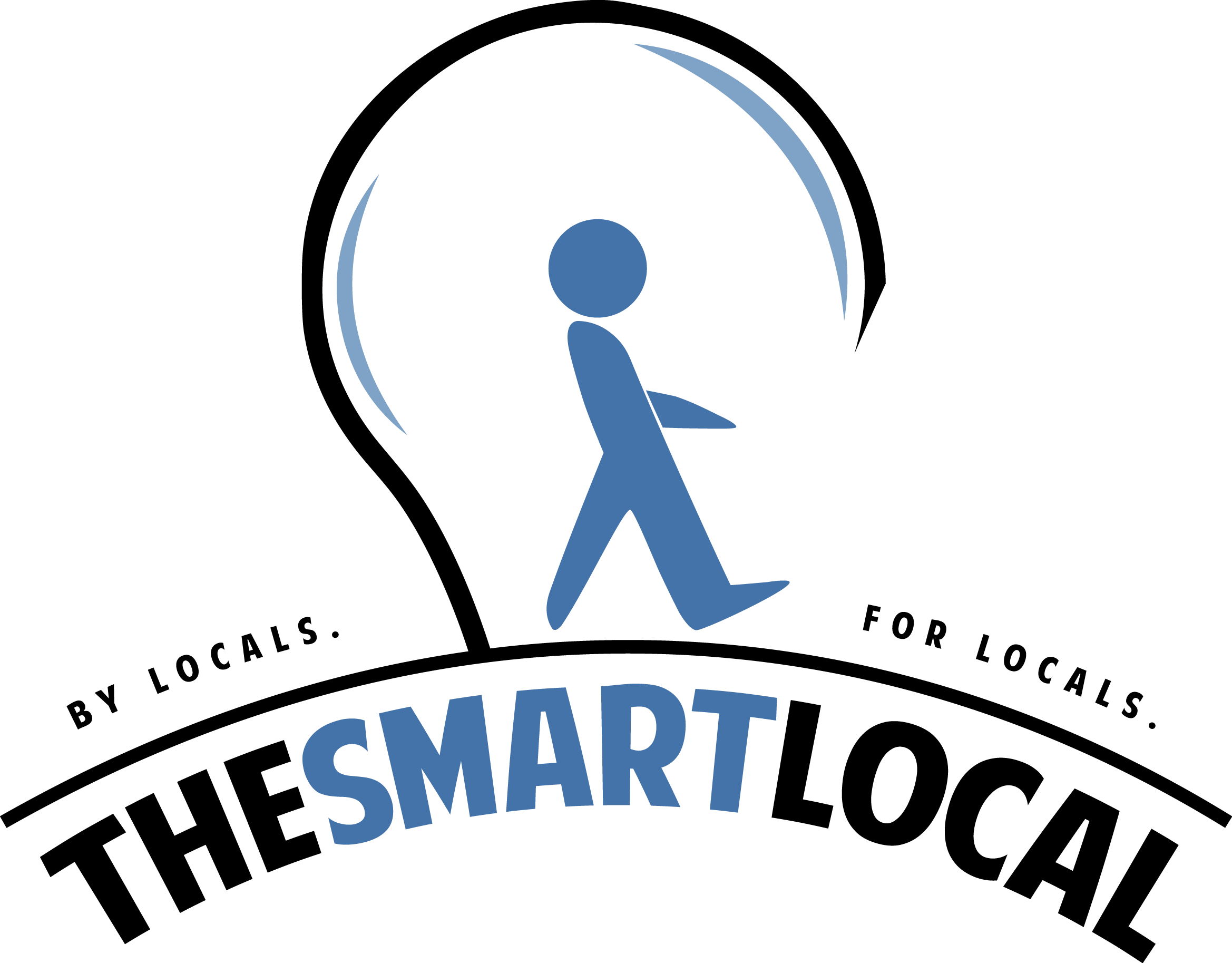 Get more stories like this.
Drop us your email so you won't miss the latest news.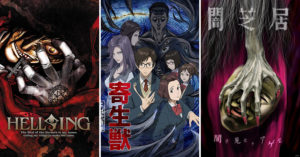 Ultimate Guide to Visiting a Haunted House in Japan
By Kristine | January 12, 2021
Haunted houses. Vengeful ghosts. Killer clowns. Murderous dolls. Not scared yet? You could be watching these kinds of movies and go all the way to the theatre on premiere night for that heart-racing experience in third-person point-of-view or you could get yourself a haunted house ticket for that actual horror experience in first-person point-of-view. Take your pick.
Visiting a haunted house in Japan is a popular recreational activity, especially in summer. Since it is believed that yurei or spirits can cross over to the living world during these hottest months, Obon season has lived up to not only honor the spirits but also freak out the living through haunted house attractions. From July to August, it's definitely spooky season. 
Whether you want to release that summer heat frustration over a good haunted house scare or you're simply a thrill-seeker that loves anything horror, this guide has all the information you need to keep you on your toes.
This article is part of our extensive series on Learning About Japan.
2 Ebooks to Jump Start your Japanese
Subscribe to our newsletter to get bi-weekly study tips, advice and stories on how YOU can improve your Japanese.
What is an Obakeyashiki?
Obakeyashiki ( お化け屋敷 ) or haunted house is a form of entertainment in Japan, where it stimulates real horror by having horrifying sets and characters. So it's basically a horror movie but with you experiencing it. Each haunted house varies with its level of horror, and haunted houses with escape rooms have become increasingly popular. In fact, haunted house creators have been so creative that there was a drive-in haunted house and a mobile haunted house that will come to you! 
Wondering about spooky season in Japan? Read more: Ultimate Guide to Summer in Japan Ultimate Guide to Halloween in Japan
For first-timers: Is a haunted house in Japan as scary as an American one?
Japanese horror vs american horror: what to expect.
In order to make the connection between how Japanese haunted houses differ from American ones, it's important to understand the difference in how horror is perceived between these two cultures first.
Although jumpscares are essentially common in many horror films across varying cultures, American horror particularly relies on it a lot. This is not to say that jump scares don't give a good scare because we have all seen the demon in the closet scene from The Conjuring and that probably had many of us scarred for a good few minutes after the show or even more. And think of the tall man from IT or Leatherface from The Texas Chainsaw Massacre II .  Nevertheless, American horror focuses more on jump scares and gore with plots revolving around psycho murderers, exorcisms, and clowns. Because of this, American haunted houses can be expected to be crawling with zombies, murderous clowns, serial killers, and many gory characters and elements.
On the other hand, Japanese horror focuses more on ghosts with storylines that go back to old Japanese folktales. It does have a good chunk of jump scares but it's mainly the eerie atmosphere and the suspense that, for some reason, trick viewers to scare themselves. This is definitely reflected in how Japanese haunted houses were created. From mission-based escape rooms with visitors having an お守り (omamori) or amulet to vanquish all evil to having shoes taken off, Japanese haunted houses do not kid around with horror.
Having said all of these, it would be unfair to say which one is scarier because they both focus on different elements in horror. In the end, it will depend entirely on the person —including fears and beliefs— to determine which one can nail that horror factor. Either way, it's worth it to try and experience Japanese haunted houses. You can decide then whether it's your cup of tea or not.
A Mini Ultimate Guide to Japanese Ghosts & Ghouls
These are a few of the many Japanese ghosts that are usually used as references for the characters when visiting Japanese haunted houses.
This is the most frightening type of yurei or ghosts. These are the vengeful ghosts or spirits with grudges, who died with feelings of jealousy, hatred, and other negative feelings that made it impossible for them to pass on to the next life. Usually, these are people who were either murdered, betrayed, or even committed suicide. Because of this, they are powerful and made it their mission to seek vengeance. It is said that despite their powerful nature, Onryo prefers the person they haunt to suffer by having them watch their loved ones die in front of them. What's more frightening is that even after these spirits are exorcised, their curses will remain a long time on the person or the place.
This is a specific type of yurei or ghost. These are the spirits of warriors and nobility that have died horribly. They come back in their soldier forms and haunt those people who have wronged them. In worst cases, they will inflict calamity and curses on the family or those close to them. It is said that the only way for them to become peaceful spirits requires the aid of priests that will vanquish the evilness inside.
Literally means 'dead ghost,' with shi ( 死 ) meaning death. What separates them from other spirits is that they are malevolent beings. They are spirits that say goodbyes to their loved ones after their deaths but sometimes, take a selfish turn and attempt to take their loved ones with them.
Things You Need To Know Before Visiting a Haunted House
It's not for the faint of heart.
Haunted houses aren't filled with rainbows or candies. Depending on  the theme, people can expect variety but it's always going to be  horror-related. Skeletons and a dark hallway. Flickering lights and a Sadako -like character. It's not designed to make people go ' aww' nor is it to make them laugh happily. There are those who come out of a haunted house having a good laugh about it and there are those that come out completely freaked out. Either way, visiting haunted houses is for those that know they can handle it or at least have someone they know that can handle the horror. It's especially best if people with heart-related diseases avoid it altogether.
Dress comfortably
Imagine having a half-dead person chasing you in darkness and you're wearing heels. At this point, it's not even a chase anymore. The half-dead person might have to wait for you to catch up. Dressing comfortably is important for many reasons. As mentioned, it could save you in escape-type haunted houses. So wearing comfy shoes is the way to go! Wearing short dresses or short skirts might not be the best in case there are objects that might have them ripped as you run. This doesn't mean the only options are sweatpants and t-shirts but just remember to avoid tight clothing!
It's also possible to be targeted by some horror crew, and what better way to stand out than to wear bright or neon colors? So try to avoid bright colors such as mustard yellow or neon pink. If you want to blend in and stay hidden, wear muted colors such as black, navy blue, or dark green. And an additional tip for the women: don't wear giant hoop earrings unless you want them yanked. 
Don't come alone
For those thrillseekers that feel very confident in going alone, you can go ahead and visit them solo. But for the rest, it's best to have a friend or two when visiting these haunted houses. In fact, it's not unusual for people to go in medium-sized to large groups when visiting. Other than the fact that there's a sense of reassurance with large numbers, it's more fun to go with friends! In escape rooms, it's even strategic to go in pairs as it gives the role of one person to figure out the clue and the other to watch their backs. With that said, some haunted house attractions do not allow solo thrillseekers such as the Shivering Labyrinth in Fuji Q so better check their websites for their rules.
Affordable Online and Offline Morning Lessons in Tokyo
Learn Japanese with us online or offline and make your Japan Switch.
Affordable Japanese Lessons
Monthly Contracts
No Entrance Fees
No Hidden Fees
200+ Students
Online or Offline Lessons
Top 8 Scariest Haunted House Attractions
Family-friendly, tokyo disneyland haunted mansion.
This is a haunted house ride in Disneyland for the whole family  to enjoy. The creepy gothic mansion is home to 999 ghosts and  ghouls alike. Visitors can expect glowing scary characters and eerie music as background. The ride might have those abrupt breaks so better hold on tight! 
Duration: 15 minutes Hours: 9:00 AM - 21:00 PM Fee: Included in Disneyland ticket (see website ) English Available: Yes Nearest Train Station: Maihama Station
Daiba Ghost School
This is a small haunted house attraction located on the 4th floor  of DECKS Tokyo Beach in Odaiba. Visitors are tasked to save the  souls of students and a teacher who committed suicide. With  creepy mannequins and chilling corridors, it's best for families to  enjoy. And its storyline is available entirely in English so expect to enjoy the attraction to the fullest. This abandoned  school-themed haunted house might not seem to take very long,  but a few minutes is enough for a good scare. 
Duration: 5-10 minutes Hours: 11:00 AM- 19:00 PM Fee: ¥800 English Available: Yes Nearest Train Station: Kaihinkoen Station
Haunted House in Toei Kyoto Studio Park
This is an unguided walking horror experience in a theme park  in Kyoto, where people have to pass through one room at a time.  Since this haunted house attraction looks like an old samurai  house, expect vengeful samurai spirits and zombies inside. Although this was recently renovated to become scarier, children starting from the age of 3 years old can already enter, given that they will be accompanied by a guardian. Moreover, guidelines explicitly tell visitors to not take photos inside and to not kick actors.
Duration: Undetermined Hours: 10:00 AM- 17:00 PM Fee: Adults ¥500 Children ¥400 English Available: Yes Nearest Train Station: Uzumaza Koryuji
Thrill-seekers
Shivering labyrinth in fuji q.
This is one of the biggest and scariest haunted houses in the  world. Located in Fuji-Q Highland, an amusement park in  Yamanashi, this haunted house attraction has a hospital-themed  setting and is 900 meters long. With new horrifying rooms, this  might just send a few visitors running towards pink doors labeled,  "retire." These pink doors spread across the maze are emergency exits that allow visitors to escape if they wouldn't be able to complete it or if they got too scared. 
The Shivering Labyrinth was actually inspired by a story about the  closed Jikyu General Hospital at the foot of Mt. Fuji. It was said that  the head of staff started harvesting organs from surgical patients  and placed them into jars. These were sold and the bodies were  stored in wooden crates. Whether this urban legend is true or not,  visitors will encounter the vengeful spirits of those patients and  might second-guess themselves in everything they will encounter  inside. 
Duration: 50 minutes Hours: 10:00 AM- 17:00 PM Fee: ¥1000/ person (See Fuji-Q Highland tickets for day passes) English Available: Yes Nearest Train Station: Fujikyu Highland 
Obaken Haunted House
This is an escape-room-type of haunted house in Tokyo with  four chapters to play. Visitors have to solve mysteries hidden inside the house to escape. Although there are four chapters, they can't be chosen freely without clearing everything. Visitors need to complete Chapters 1-3 in order to proceed to Chapter 4. Since each chapter becomes progressively scary, there are age restrictions from Chapter 3 with only visitors aged 15 years old and above that can enter. An important note to remember is that the staff will meet visitors in the station to guide them to the haunted house. Hence, Japanese will be used. Unless visitors are confident with their language ability, it's best to have a Japanese friend or someone that can speak fluently.
Duration: 60 minutes Hours: 13:00 - 21:00 PM Fee: ¥2600 (advance reservation) ¥3000 (walk-in if slot is available) English Available: No Nearest Train Station: Honancho Station 
Murder Lodge in Joypolis
This is a haunted house attraction located on the 3rd floor of  Odaiba's Joypolis Amusement Park. What makes this particularly  scary is the use of a VR headset device for visitors to immerse in the horror. For the first few minutes, the staff will guide visitors into a dimly-lit room and have them hear the story. Unfortunately, the story will be all in Japanese but if you still insist on visiting this one, you might get the gist of the entire story considering the special effects and the darkness engulfing everyone's sights. 
Unlike the usual Japanese horror focused on old folktales, this  haunted house attraction's story focused on survival in a lodge. It  almost seemed American-style because the story started with a group of people hiking. Then, a suspicious old man guided them towards his lodge. Who knows what will happen inside?
For this attraction, children under 7 years old are not allowed. Moreover, 7- 11 years old will be accompanied  by an adult. Despite children being allowed in this attraction, it's not recommended for families. 
Duration: Undetermined Hours: 11:00 AM- 19:00 PM Fee: ¥600 English Available: No Nearest Train Station: Odaiba Kaihinkoen Station
Onryou Zashiki in Tokyo Dome
This is a Japanese-themed haunted house attraction in Tokyo  Dome. Gomi Hirofumi, the most famous haunted house producer in Japan, created this attraction which will surely send shivers down your spine! The creator's unique way of having a storyline that visitors can play along with has made many of his creations successful in delivering a good scare. In fact, this haunted house attraction makes visitors take off their shoes for a heightened horror experience. The mission will revolve around a woman named "Youko" for visitors to escape from the house. For this attraction, children above 6 years old can enter but be accompanied by an adult. 
Duration: Undetermined Hours: 10:00 AM- 21:00 PM Fee: ¥850 English Available: Yes Nearest Train Station: Korakuen Station 
Screaming Ambulance
This is Japan's first haunted house that will come to you! Due  to COVID-19, this haunted house concept was introduced as a way  to not only scare the living daylights out of people but also to  prevent the spread of COVID-19! This ambulance-type haunted house will have visitors boarding the ambulance and experience horrors only those inside can vividly describe. Since this will be delivered to visitors' homes, advanced reservation is needed. Also, this is only applicable to the 23 wards of Tokyo but other areas can be consulted (see website). Currently, this haunted house is being renewed so stay tuned for a heightened horror experience in the upcoming weeks.
Duration: 15 minutes Hours: *consult in the website 's inquiry form Fee: ¥12,000/ group up to 6 people English Available: to be determined*
Can't handle the horror? Check out our Ultimate Guide to Amusement Parks in Tokyo
Handy Japanese Vocabulary: Haunted House Edition
Choosing a haunted house:.
In case visitors want a haunted house experience targeted at a specific horror character, remember these words to see if the haunted house plot or theme will revolve around the specific character visitors might want to see or avoid.
おばけ or obake —  ghost. ゾンビ — zombie 幽霊 ( ゆうれい ) or yurei   —  spirit. 人形 ( にんぎょう ) or ningyou   —  doll.
Visiting a Haunted House:
Entrance・exit ( 入り口・出口 ).
入り口 or いりぐち (iriguchi) means entrance while 出口 or でぐち (deguchi) means exit. In case you can't seem to find the exit and want to ask the staff, you can use this phrase to ask:
怖すぎだし、出たい。出口はどこですか kowasugi da shi, detai. deguchi ha doko desuka It's too scary. I want to leave. Where is the exit?
You can expect the staff to say these in return:
そこのドーアです。 soko no doa desu That door over there.
まっすぐ行ってそして、左・右に曲がります masugu itte soshite, hidari/ migi ni magarimasu Go straight ahead. Then, make a left/right.
Take note: まっすく (masugu) means straight, 左 (hidari) means left and 右 (migi) means right.
Can't find the phrase you were looking for? Check out our Ultimate Guide to Useful Japanese Phrases!
Learn Japanese for Free
Our newsletter for beginner to low intermediate Japanese students will get you on the right track to learning Japanese and saving money.
Where is the toilet? (トイレはどこですか)
This is in case you might have to go to the toilet (hopefully not while a half-dead person is chasing you).
トイレはどこですか toire wa doko desu ka Where is the toilet?
The staff will probably respond through hand gestures so you don't have to worry but a few words to remember would be:  
そこのドーア soko no doa That door
外で soto de Outside  
ありません・ない arimasen ・ nai There's none
〜minutes (〜分)
Although some haunted house attractions have an undetermined duration of time on their websites, they might have this posted in the actual location. 〜分 ( 〜ぷん・ふん ) will help you identify how many minutes the ride or the attraction can be played or visited.
For example:
15 分 ・ 50 分 , where 分 means minutes  
In case you can't find the time and you want to know, you can directly ask the staff using this phrase:
すみません、何分かかりますか。 sumimasen, nan pun kakarimasu ka Excuse me, how many minutes will it take?
The staff's response will be fairly straightforward, but these are the common duration of haunted house attractions that you have to listen for:
5 分 (gofun) 10 分 (juu pun) 15 分 (juu go fun) 20 分 (ni juu pun) 30 分 (san juu pun) 40 分 (yon juu pun) 50 分 (go juu pun) 60 分 (roku juu pun)
Want to know more about numbers in Japanese? Check out our Ultimate Guide to Counting in Japanese
Know anyone who has passed N1? Want to escape the teaching trap?
Tyson Batino
Tyson is the director and a co-founder of Japan Switch and One Coin English . He has spent 15 years in Japan and achieved N1 in just 3.5 years. Listen in as he shares his tips to becoming successful.
Colten Nahrebesk
Colten is the owner of Risu Press . He spent 6 years working in various industries in Japan and achieved N2. Tune in to hear more about his experiences and advice for living in Japan.
EXTRA SCARY: Real Haunted Places
Japanese horror is not only found through visiting haunted house attractions  but experienced through real haunted locations or so they say . Since the Edo  and Meiji periods, Japanese horror folktales emerged with stories about all kinds  of monsters and creepy happenings around people. Many people still believed in  these stories while some remain skeptical but whether these legends hold some  truth behind them or not, visitors that decide to visit these spine-chilling locations  should remember to stay informed and understand the place and the story  behind it. After all, many vengeful spirits and evil monsters are thought to be  created out of the disrespect given to them. So to the people thinking about  visiting just to make fun of these locations, just don't .
Aokigahara Forest
At the base of Mt. Fuji lies a forest that many people enter but don't  come back. The Aokigahara Forest— Jukai —or commonly referred to as the "Suicide Forest" is Japan's infamous place where many people commit suicide. There are many stories behind it but historically, this forest was where monks starve themselves to death. It was said that many spirits that have committed suicide continue to wander in this forest and those who enter might not get out. This forest was actually in the novel, "Tower of Waves," by Seicho Matsumoto where a couple of lovers committed suicide. Since then, the Aokigahara forest, aside from its dense nature, is a spot for many people that want to end their lives. 
Many authorities have actually tried to lower suicide cases in the forest such as placing signs that encourage life and even putting up suicide hotline numbers. Presently, this forest can be hiked but the path is not well-maintained in all parts. Because of this, it also poses a danger to hikers in losing their way. Despite the legends surrounding this place, many people continue to visit ( rightfully so) because this thousand-year-old forest is serene. 
The Round Schoolhouse
With a unique round form, this former elementary school is known to be one of the haunted locations in Japan. Located in the rural town of Bibai in Hokkaido, many locals say various happenings are seen and heard such as black shadow figures and eerie noises that are too hard to discern. It was said that the once former school was closed for unknown reasons and was later a ghost sightseeing spot in the late 1970s and 1980s.
Since then, many people claimed to have had paranormal experiences in and around the place such as objects getting knocked over, slamming doors, and even noises that seem just a little bit too close to the ears. In fact, people disappearing without a trace when exploring and people coming out bringing insanity with them have all been claimed to have happened. Moreover, the place is believed to have held such negative energy that even some Japanese mediums wouldn't dare to come back.  
There are roads that take people to unknown places and there are  roads that are the unknown, themselves. Located in Okinawa, the SSS curve, which got its name from the shape of the road, is claimed to be haunted. The story dates back to World War II. It was a time of war, suffering, and death. During WWII, many Japanese soldiers lost their lives, and one particular place where many met their deaths was the SSS Curve. Since then, it is believed that the soldiers' spirits haunt this place. Visitors often report feeling dizzy, nauseous, and just outright uncomfortable when they try to take the road. Moreover, some people report feeling a hand on their shoulders and even seeing a soldier! 
Presently, getting to this stretch of road isn't exactly pinpointed in Google maps as it will take some walking around the area to find the exact location. However, visitors will know it's the place when they see a large red sign labeled, "forbidden or 立ち入り禁止 ." Either way, not much information is known about the place so be careful when deciding to visit because the way to this road will probably have local shrines in the area. This means visitors shouldn't make a fuss and unintentionally disrespect the sacred grounds while exploring. 
Haunted houses in Japan might just be a visit you'll enjoy and an experience that'll certainly stay with you (who forgets about getting chased, anyway?). And with each year, people can bet on Japanese haunted houses stepping up to provide scarier entertainment! Now that you have all the information you need, it's high time you experience that scare (not the COVID scare though).
Related Posts
Guide to japanese customs, guide to japanese culture, guide to japanese omiyage.

Buying a "Haunted House" in Japan, Things To Know About "Jiko Bukken"
A " jiko bukken "or haunted house is a property where the previous occupant died of unnatural causes. Common causes of death to get a property classified as "Jiko Bukken" include suicide, murder, fire or neglect. If you are able to find one of these properties and have no problem with the previous history you may be able to get a steep discount. There are multiple agents who specialise in selling only "Jiko Bukken" properties.
"Under the Real Estate Transaction Law, the real estate license-holder has a legal obligation to inform the tenant or buyer of any known unnatural deaths that occurred in the property. The details of the accident must also be explained in the "Important Details and Particulars" document that is signed at the time of contract.
For properties for sale, although the law is not specific about time lines, it is generally assumed that the agent will inform the buyer if the death occurred within the past 10 years. To be on the safe side, some agents will inform buyers regardless of how many years have passed.
For properties for rent, the real estate agent is obligated to inform the very next tenant who moves into the property after the incident, but there is no obligation to inform any future tenants. Some less-than-ideal real estate agencies may rent the apartment to one of their staff for a short period before re-listing the apartment at the full market price.
Natural death is normally not a reason to classify a house as "haunted" and therefore need not be disclosed.
If the incident occurred in a an apartment and did not take place in the unit you are buying or renting it also does not need to be disclosed. However if the event was something that brought attention to the entire building, such as a former resident jumping from the roof of the building, then it normally would be disclosed as a safekeeping practice."
What if my agent didn't tell me the property is a "Jiko Bukken"
If the seller/landlord or real estate agent intentionally omits this information from the rental or purchase contract, the contract may be considered void. You may be able to take legal action against the agent in court in matters such as this.
All agents know this law so it is very uncommon if this information is not disclosed to the potential buyer.
Why should you buy a "haunted property"?
Usually these properties can be very cheap. If you see a unit in a building that is priced significantly lower than similar units, chances are that it is because it is a "jiko bukken".
Usually foreigners do not have the same superstitions concerning these properties as Japanese do so this may also be an advantage to the foreign buyer.
Why you should not buy a "haunted property"?
Obviously if you believe in supernatural activity this may not be the right kind of house for you.
Another thing to take note of is that banks also take the "haunted" status of the property into account when assigning loans and may deny your loan or assign a lower value to the property based on its history.
You will have a limited pool of buyers if you ever need to sell the property. Since many Japanese still believe in this superstition most Japanese would not even take the time to consider buying or even renting the property that is considered "haunted". You may only be able to sell it to another foreign buyer who will also expect a steep discount because of the property status as "haunted".
How can I know if my property is "haunted"?
The easiest and fastest way is to ask the real estate agent. You can also try asking around the neighbourhood as longtime residents should know the history of the nearby houses or apartments.
reference: Japan Property Central
Related Posts
Going to Halloween Horror Nights for the last five years was like exposure therapy. Now, I love the jump scares.
Universal's Halloween Horror Nights is my favorite theme-park event, but it used to terrify me.
I've overcome my fears about the haunted houses and jump scares and enjoy the event.
Seth Gillihan, a clinical psychologist, said going year after year is a form of "exposure therapy."
I'm a theme-park journalist who's been covering happenings everywhere from California's Disneyland to Missouri's Silver Dollar City for over a decade, but for several years there was one event that was a hard "no" for me: Halloween Horror Nights at Universal Orlando.
Halloween Horror Nights takes place at Universal Studios parks in Florida, California, Japan, and Singapore each year and is beloved by fans of all things spooky across the globe. At my closest Halloween Horror Nights in Orlando , Florida, there are 10 terrifying haunted houses and five scare zones, where actors roam the streets providing plenty of jump scares.
I remember seven years ago when I moved from Maryland to Florida and first heard about Halloween Horror Nights — displays of tickets for the event at my local Publix gave me nightmares. But now, it's hands-down my favorite theme-park event of the year.
The first time I visited Halloween Horror Nights was a scream-filled blur
The first time I visited the park for this iconic event in September 2019, I remember posing for a photo with a scary clown from the film "Killer Klowns from Outer Space" and being afraid to even approach the character despite knowing he was literally an actor in a suit. I timidly walked up to the clown and took a photo far away from him, terrified look on my face and heart racing.
While I made it through several haunted houses and scare zones that night, my photo with Slim the Clown was the only image I snapped the entire night. I went through each house in a panic, screaming with my face buried in my husband's back. I don't remember much about it, but I remember being proud that I faced my fear.
It turned out I was putting myself through exposure therapy without knowing it
Now that it's become my favorite theme-park event of the year, I'm convinced that I trained myself out of being scared by being brave enough to go that first time. Seth Gillihan , a licensed psychologist and the author of " Retrain Your Brain : Cognitive Behavioral Therapy in 7 Weeks" who specializes in cognitive-behavioral therapy, agrees, and said that this was the beginning of my Halloween Horror Nights exposure therapy.
"If you do something that's scary, but not actually dangerous, and you do it over and over, eventually it stops being so scary," he said. "You do it gradually and progressively. We want to break down what you're afraid of doing into little steps."
As I continued attending Halloween Horror Nights, I felt braver each year
A few years and a few Halloween Horror Nights later, I found myself face-to-face with another clown, Jack, a terrifying original Universal character who has, in many ways, become a face of the event. During a photo opportunity with Jack, I had trouble determining if he was a mannequin or a character who would jump scare me, but I posed for the photo like a pro, only feeling mildly terrified — he was a mannequin, for the record.
That year, I made it through all 10 haunted houses and, while I still screamed into my husband's back the entire time, I felt myself taking more time to appreciate the horror-film-quality scenes inside each house. Because Universal is all about the movies, each haunted house feels like you're on a film set, and it's impossible for even a scaredy cat to ignore that level of artistry and storytelling.
Today, I look forward to attending Halloween Horror Nights, jump scares and all
Gillihan said the key to conquering something like the fear of Halloween Horror Nights is consistency, so going back year after year was the right move. "Just doing a one-off thing, it's brave, but it's not really therapy," he said. "The real change comes with the repetition, when your brain really learns that the fear that you have is not necessary and it can turn off that fear response."
I've attended for the past five years — including in 2020, when Universal only put up a few haunted houses and had the actors behind plexiglass due to the pandemic. Each year has become more exciting for me — and less scary. I'm still afraid in the sense that a good jump scare makes me scream or grab my husband for safety, but I know now that it's all just fun.
I've taught my brain to reinterpret how I feel about Halloween Horror Nights
Today, the event is something I look forward to all year long. In fact, I've become so obsessed with it that I spend time before I go watching the horror movies the haunted houses are based on and listening to podcasts about the history of the Halloween Horror Nights — there are lots of them, believe it or not — so I fully understand what's going on in each haunted house. In the great words of Aerosmith, "I don't want to miss a thing" where this event is concerned.
Gillihan said it's likely that by going so often, I've learned that Halloween Horror Nights is not actually dangerous, and that feeling a rush of adrenaline is something I can enjoy because I do not actually have anything to fear. "You might still feel the fear, but you've reinterpreted what fear means," Gillihan said of my newfound love for the event. "Some people enjoy the sensation of being scared when they know that the fear is something that's not actually dangerous. They come to tolerate and even seek that feeling of fear because it's no longer seen as danger, it's seen as something your body does or a response your brain has."
Basically, I've conquered my fear of fear. When I went to Halloween Horror Nights' opening weekend this year, I felt like it was way less scary. I still enjoyed screaming over jump scares and chaotic scenes, but I knew that I was in control.
In fact, I enjoyed it so much I went back again three weeks later and still felt the exact same way. It's an absolute adrenaline rush to feel afraid inside haunted houses and walk through scare zones. I walked out of the gates at the end of the night with a huge smile on my face and a night filled with fun-but-scary memories under my belt.
Watch: Going behind the scenes of 8 horror movies, from 'Nope' to 'X'
Top Five Haunted Houses in Japan!
Obake yashiki, or haunted houses in Japan, are unique in how they host a unique storytelling experience. Designed to attack all five senses, each attraction has a thrilling story that turns your scariest imagination into reality!
Japan is perhaps the top place to celebrate Halloween in the world! The most popular celebrations take place Ikebukuro, Roppongi, and of course, Shibuya . Since the busiest season for haunted houses is summer, it'll be much easier for you to visit them in October! Read on to learn more about these attractions you can visit if you want to experience some extra thrills !
Halloween is for horror and frights, where everyone wears costumes, visits haunted houses, and parties all night. Celebrated on October 31st, the holiday marks the end of a month-long celebration of monsters, pumpkins, and everything spooky. However, until the last decade, Halloween in Japan was not the big celebration it is today. 
Before the 2000s, Halloween was a Western holiday, often ignored by Japan until Tokyo Disneyland hosted its first Halloween-themed event. Before then, only American expatriates celebrated Halloween during rowdy parties on Japanese trains.
While horror from other countries involves heavy jumpscares and gore to frighten you, Japanese horror simply relies on the senses. Imagine being chilling screams enveloping you while in complete darkness.
Your imagination will finish the job to go where jumpscares couldn't. They range from modern haunted houses that use special visual and sound effects to more traditional haunted houses that have years of lore and stories.
Japanese haunted attractions should be at the top of anyone's must-sees when in Japan. If you're looking for a scary evening, here are five of the top haunted houses in Japan! 
Fuji-Q Highland's Labyrinth of Fear
Located near the base of Mt. Fuji, Fuji-Q Highland is famous for its frightening haunted house, the Labyrinth of Fear. This haunted attraction is based on the legend of a popular local hospital where doctors sold patients' internal organs. After which they disposed of the bodies.
As the legend goes, the disturbed spirits of the victims came back with a vengeance to haunt and kill the staff. The attraction is one of the largest haunted houses in the world, coming in at over 900 meters (just under 3000 feet) of twisting hallways and mazes. "The Room of No Escape" in particular is a blood-curdling room with no visible exit, where ghosts taunt and tease you. 
With 50 minutes of haunts and horrors, this haunted house is terrifying and thrilling. With eerie sounds, strange smells, and horrifying sights (or worse, no sight at all), the Labyrinth of Fear is not for the faint of heart.
However, if you're not up for the full challenge, there are a few options. You can purchase an omamori (Japanese amulet) which will signal to the actors to scare you less. However, if it's still too much, the attraction has pink doors marked "Retire" throughout allowing you to escape if need be. The Labyrinth of Fear only welcomes groups, so be sure to bring a friend along!
Want to experience more of cool Japan? Check out TokyoTreat! TokyoTreat sends tasty and exclusive Japanese noodles , sweets, snacks, drinks, and much more right to your door in one convenient box. Enjoy a taste of Japan wherever you are!
Onryou Zashiki
In this haunted house, prepare for the fright of your life. Onryou Zashiki ("Tatami Room of Apparitions") is a classic scary attraction with a modern twist. The attraction uses the backstory of Yotsuya Kaiden, a classic Japanese horror tale.
Beneath the house is the body of a woman whose name was Yoko. Her husband and his mistress murdered her by poisoning her face powder. Your objective in this haunted house? Explore the house, find Yoko's ghost, apply an antidote to her face and help her to find peace. However, don't let her find you first. If she finds you, she will kill you.
As this is a haunted house , you must take off your shoes as with many traditional Japanese establishments. But be careful–every part of you is vulnerable to attack, including your bare feet! So only enter if you dare!
As summer is the prime season for scary attractions in Japan, Onryou Zashiki does offer summer specials. This includes adding additional missions to your tasks such as binding the ghost with rope or other materials.
There is also an option for a more challenging mode at night time where the house gets even more frightening. Despite this, Halloween is the perfect time to visit. Even without the additional hard modes or tasks, Onryo Zashiki is still very scary and is sure to satisfy your horror needs.
Daiba Ghost School
Daiba Ghost School is one of the shortest attractions. Its runtime comes in at just 10-15 minutes long, but that doesn't make it any less scary. The school follows a legendary tale where a young girl commits suicide and later returns in spirit to convince other classmates to do the same.
After failing his students, the principal follows suit prompting the closure of the school. Your task is to explore the school and put the students' spirits to rest through a blessing at a bonfire within the school.
You'll be plunged into darkness while eerie sounds, movements, and children's laughter follow you. Much of the frights in this attraction lie in what's unseen and that's exactly the brilliance of Japanese horror.
The ghosts here will even call out your name to frighten you, providing you with a unique visit that will frighten even the most experienced go-er. This attraction can be done with friends, but if you're feeling up for an extra fright, you're allowed to go it alone. If you're looking for a quick scare, Daiba Ghost School is perfect.
Murder Lodge
Murder Lodge is another great haunted house located in Tokyo at Tokyo Joyopolis. This haunted house uses darkness to hinder your sight and stereophonic sound to surround you with horror as you embark on a journey to run for your life. The story is about group of hikers who lost in a sudden storm.
The group seeks shelter in a cabin they find in the woods and they find an old man referred to as the "caretaker" while there. However, they soon realize things are not as they seem when the old man starts speaking suspiciously about a "master" and glancing out the window.
The group soon realizes they've walked into a murder feast and they're next. This plot may sound like every horror movie ever, but there's one twist. You are the main star and it's your turn to outrun the murderers. As a haunted house go-er, it's up to you to survive the night and escape the horrifying murder lodge!
Sakura no Onrei
Sakura no Onrei takes a more old-school approach to haunted houses. Located within the Hanayashiki Amusement Park (Japan's first and oldest amusement park!), this haunted house is rumored to be haunted in real life.
Taking place in the Edo period, this house's story comes from a sakura tree that was cut down, enraging the spirits inside the tree. The enraged spirits became vengeful and cursed everyone, continuing to haunt the location for years to come.
Entering the house transports you back in time, where you'll encounter ghosts along your path. Sakura no Onrei is perfect for those who don't want a heavily thrilling experience. Despite rumors of real ghosts there, this haunted attraction is open to children of all ages allowing everyone to partake in the obake yashiki experience .
Which one of these haunted houses in Japan would you like to go to? Have you ever been to them before? Let us know in the comments below!
Enjoy Delicious Japanese Candy And Snacks Every Month!
Get tokyotreat.
Leave a Reply
Your email address will not be published. Required fields are marked *
Related Articles
The oni demon and more: five most famous yokai.
Whether you enjoy battling an oni demon in a video game or love watching them in anime, yokai have a wonderful charm. But what exactly are they?
Japanese School Festivals: A Dynamic World of Fun and Tradition!
You've probably heard about Japanese school festivals from school-life manga and anime. In the spirit of Halloween, let's take a closer look at these events!
Hanabi Matsuri: Exploring Magic of Fireworks Festival in Japan
Hanabi matsuri (fireworks festival) is not only beautifully depicted in various media but also a symbol of Japanese culture of the season.
Halloween Food in Japan and More: A Guide!
Prepare for a Halloween adventure as we dive into Japan's world of Halloween food! It's a celebration of fun, creativity, and embracing the spooky side of life!
What Is A Manga Cafe? Coffee, Manga & So Much More!
A manga cafe is a dedicated place for enthusiasts who can't wait to fully enjoy their favorite collection!
The Best Festival Clothing for Summer in Japan
Japanese summer festival clothing and accessories become a vibrant expression of tradition and celebration. Get ready to immerse yourself in the colorful world of festivities!
Join our newsletter and receive tasty news and deals!

It is believed that getting scared regulates body temperature, so given the sweltering heat in Tokyo, now is the perfect chance to test this theory. Most of the haunted houses on this list last year-round but some are newer than others. We've lined up the seasonal limited-time ones first, so you can visit them sooner. Here are the best haunted houses and attractions to visit in the Tokyo area.
Yomiuriland has haunted houses that change seasonally. The theme of this summer is a story about a creature lurking within the gaps of sliding doors and furniture. Those who enter this house go insane, whispering "There is something in the gap…."
This limited-time experience lasts until September 4 and costs ¥400.
From August 1 to August 30 at the stylish restaurant Chat Blanc Kagurazaka customers can enjoy an immersive horror performance and experience designed by the famed haunted house production company Obaken . In the story,  visitors are invited to a mansion and they must figure out a way to escape by exploring the three-story mansion restaurant. If they fail, then they will become one of the vampires living in the mansion.
Customers eat a main meal before the mission starts and can choose between the Count's Bolognese pasta or the vampire butler's omurice . Once they complete the mission, then they can enjoy tea time and a chat with the actors in the performance.
An advance ticket costs ¥8,000 while a same-day ticket costs ¥9,000. 
3. Kyouso Musebiya
Opened in 2020, this haunted house is set in a 90-year-old building with the interior and furniture retaining the same touch of the past. It tells the story of an urban legend about a park where people disappear. Those who disappear are sent to another world and when they wake up from the darkness, they find themselves trapped in this old house. The story consists of three chapters that visitors must progress through in order to escape. It usually takes about 70 minutes to solve.
An advance ticket costs ¥3,600 while a same-day ticket costs ¥4,000 at the site.
4. Yokohama Cosmo World Haunted Houses
Yokohama Cosmo World features two haunted houses. In the " New Ghost Hall, " visitors ride through the darkness in a caged carriage. They can pick between three levels of horror with level one as the least scary and level three as the most terrifying. It costs ¥600 to experience.
The other haunted attraction called the " Dr. Edgar's Curse Collection Horror House " features a storyline in which visitors must infiltrate the Western-style building as FBI agents on a mission to unveil Dr. Edgar's grotesque human experiments. Visitors carry a candle-type lamp as they walk through the corridors. This attraction costs ¥500.
5. Ifu Musebiya
Opened in 2017, this haunted house is designed by Obaken, the same company that made Kyouso Musebiya and Endless. This mission-type haunted house setup is in a real house in Suginami Ward. There's a time limit of 60 minutes to figure out a way outside of the house before being found by the murderer lurking inside. Escape is so difficult that many give up by the end. The story consists of four chapters and customers progress as they complete each mission.
It costs ¥2,600 for an advance ticket or ¥3,000 on the day.
https://www.youtube.com/watch?v=cZ24ikr-QmA&ab_channel=HIKAWARIDES
This video is from 2017.
6. Hanayashiki Haunted House
Opened in 2011, this walking-type haunted house is set in Japan's oldest amusement park, Asakusa Hanayashiki. The theme is "Sakura's grudge" and it tells the tale of a spirit seeking revenge after the cutting down of a cherry tree passed down from ancient times. This classic haunted house became especially popular after rumors of real ghosts appearing.
7. Daiba Mysterious School
This haunted house takes place in a decrepit high school. Using a flashlight to find their way around, visitors must save the souls of those who committed suicide in the school. The spine-tingling sounds of children's creepy laughter and random voices down the narrow halls are harrowing. It takes about five to 10 minutes to walk through and it costs ¥800.
8. Disney's Haunted Mansion
Opened back in 1983, this is one of the oldest haunted house experiences in Tokyo. In it, 999 ghosts, goblins and ghouls, desperate to reach the 1,000-mark, haunt this Dutch gothic mansion at Fantasyland in Disneyland . It closely resembles the Magic Kingdom  attraction with only a few differences in design and ride experience. The narration by the "Ghost Host" is in Japanese, but there isn't much of a story to follow so those who don't understand Japanese will still have fun.
It's best to visit this ride right before park closing or while there is a parade, since it's a popular attraction. The ride lasts 15 minutes with three people per vehicle.
The most adventurous horror hunters should check out these three supposedly haunted spots in Tokyo .
If you'd rather stay in the comfort of your own home but still dive into some fictional horror, check out these books and films:
9 Japanese Ghost and Mystery Books To Read This Summer
The 7 Best Japanese Horror Movies of All Time
Tours & Experiences
Tailor-made Trips
Bahasa Indonesia
We are happy to see you again!
Continue with
Or use email.
No Account? Create one
Create account
Already have an account? Sign in
Quickly Sign up with
I agree to Japan Travel's Terms of Service and Privacy Policy . Terms of--> and acknowledge that Japan Travel's Privacy--> applies to me.-->
Email reset password link
Please check your inbox and click the link we will send to you.
Tokyo's Hottest Haunted Houses
Get your spook on
Flickering lights and unseen sounds as you wander down a long and narrow corridor. An old TV shows nothing but static until, a shriek behind you! You turn. Nothing. You turn back to the TV and are face to face with a black-haired girl drenched in blood.
If that sounds exciting to you, then you're in luck! Tokyo has some truly hair-raising horror houses and other attractions. As no stranger to some super spooky places, here is a list of haunted houses done right!
Drive-In Haunted House
Do you want to be terrified but are apprehensive about meeting the undead face-to-face? Why not experience a haunted house from the safety of your car? That's right! The Kowagaresetai (Scare-Me Group) is a troop of highly trained zombies who are ready to make you cry. With high-quality costumes, sounds, blood, and more they will scare you from outside your car to keep you safe from any virus or in-person contact. Think of it as a zombie safari.
They also clean your car with alcohol after the show so you don't have to drive around with bloodied handprints on your vehicle. Look out for their events around Tokyo and Osaka. Or rent them for a private event!
Terror at Joypolis
Joypolis in Odaiba is a fun amusement park with games and attractions for people of all ages. It's the perfect escape on a rainy day as it's entirely indoors. But it also houses some of the most terrifying haunted house attractions in Tokyo.
Murder Lodge is a guided experience with sound scares, as a caretaker guides you to a table to wait out a storm...but soon his murder-loving master returns home.
Or how about a haunting from the one and only Sadako . You know her: The stringy-haired ghost with a penchant for vengeance. Through the art of necromancy, she's back and ready to spook the pants off of you!
If you want to blast ghouls, that too is an option with the House of the Dead action game! With seats for up to 12 people, it also makes for a great group activity.
Ghouls and Murder in Obaken
With three locations around Tokyo, Obaken (Ghost House) offers interactive haunted houses. Investigate a house with a murderer inside and try to evade and escape the killer or be taken to the scene of your own demise. These 1-hour long experiences will give you thrills and chills as you navigate the confusing rooms and halls in order to survive. Remember, the scariest thing is humans.
Doom at Tokyo Dome City
Onryo Zashiki tells the story of the vengeful spirit of a woman wronged by her husband. It's full of terror and twists and turns. You'll experience the horror of the spirit firsthand as you walk through her domain as the man who killed her. Her revenge may be the last thing you know in the mortal world. There are also a plethora of other activities at Tokyo Dome City and they're far less terrifying!
Haunted House "Onryou Zashiki"
"Onryo Zashiki" is a new haunted house attraction produced by renowned horror producer Mr. Gomi Hirofumi, and is available at Tokyo..
True Ghosts in Hanayashiki?
Visit Hanayashiki , the oldest theme park in Japan, for a haunted house with a dash of truth to it. For decades, the haunted house on these grounds has been terrifying visitors, some leaving with truly horrifying stories of sights and sounds that are unscripted. This has led many guests and even workers to believe that something truly supernatural is going on inside the Sakura no Onrei Haunted House.
Day Trip of Terror from Tokyo
Fuji Q Amusement Park, outside of Tokyo, is home to some truly exciting and fun attractions. Their haunted house is exciting for sure...fun? Maybe if you're a sadist. Welcome to the Super Scary Labyrinth of Fear. Don't let the silly name trick you. There are some serious spooks here. Creep through a 1-hour-long haunted house that's filled to the brim with human experimentation gone terribly wrong.
The attraction is reportedly so scary that some people have to leave midway through. Scaredy cats, like myself, beware.
Happy hauntings!
Share on Facebook
Share on Twitter
Copy link to share
By Serena Ogawa
Community writer
Book your trip
Book the dream trip to Japan with our tailor-made booking service. More info...
Top Articles
Causette Joli
Tokyo and Niigata: Modern Vs. Traditional
Holafly: The Best eSIM for Your Trip to Japan
Spectacular Takigi Noh in Shitennoji
Fukuoka Asian Market Festa 2023
Tochigi: Top 10 Things to Do
Japan's Best Train Trips
Cultural Workshops: Explore the Past and Present
Maple Madness at Shiba Koen
Guide to Bringing Medicines Into Japan
Your Name: Real-Life Locations in Tokyo
Japanese Urban Legends
Shibuya Crossing
Iwatayama Monkey Park
Hachiko Statue in Shibuya
Daikoku Car Meet
Guide to Suica Cards
Nabana no Sato Illumination
Mochi Pounding at Nakatanidou
More from this category.
Fuji-Q Highland Amusement Park
By Geoff Day
Sanrio Puroland
By Perri Silverstein
Round1 Spocha Kawasaki
By Valerie Kor
By John Carter
Join the discussion
Let us know how we can help.
Help us improve JapanTravel.com
We welcome any suggestions regarding this content. Your feedback is confidential and will be used to help improve this page.
Suggest an edit
https://en.japantravel.com/article/tokyo-s-hottest-haunted-houses/67149
Thank you for your support!
Your feedback has been sent.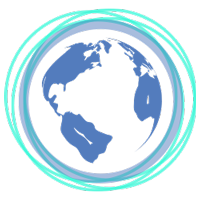 10 Most Haunted Places In The World As Of 2023
Haunted destinations can be found all over the world, from forests in Romania to hotels in the US. These locations are filled with eerie stories and paranormal encounters.
The Hoia-Baciu Forest in Romania is known as the "Bermuda Triangle of Transylvania" due to its strange paranormal phenomena. Ghost hunters from around the world are drawn to this haunted forest.
The Aokigahara Forest in Japan, also known as the "Suicide Forest," is one of the most haunted places in the world. With a history of suicides and eerie stories, this forest is not for the faint of heart.
As Halloween draws near, travelers around the world are drawn to the spooky and unexplained. While there are plenty of haunted locations around the US worth visiting , the entire world is filled with eerie destinations.
Forests, hotels, and abandoned churches, nearly every corner of the world has a ghost story to go with it. While historic locations like The Catacombs in France have long been known for their paranormal sightings, many more recently discovered locations are proving that they have secrets of their own.
As of 2023, these ten locations are considered some of the most haunted places around the world, with countless ghostly interactions that are enough to make even the bravest go running for the hills.
Related: 10 Best, Spookiest, & Scariest Haunted Attractions In The U.S.
Hoia-Baciu Forest, Romania
Forests are frequently some of the most haunted places anywhere in the world, with a number of them hiding some of the best haunted hiking trails around. The Hoia-Baciu Forest in Romania first gained notoriety in 1968 when a "UFO" was spotted in the woods. Since then, the paranormal encounters have only gotten stranger, with many dubbing it the " Bermuda Triangle of Transylvania ."
The forest's very name stems from a creepy mystery. Hoia-Baciu refers to the name of the shepherd who lived nearby. He, along with his flock of 200 sheep, simply disappeared into the forest one day, never to be seen again. Then, in 1968, a military technician named Emil Barnea found "The Clearing," a circular patch in the forest where nothing grows. Here, Barnea supposedly photographed a UFO, and from then, the forest has been a magnet for ghost hunters from around the world.
As the unexplained disappearances and strange sights have continued, this unsettling forest has continued its reign as one of the most haunted places in the world.
About the Hoia-Baciu Forest
Permitted Activities: Hiking, Biking, Camping
Hours: 24/7
Want to tour the Hoia-Baciu Forest but don't want to go in alone? Numerous night tours, including the Night Tour in Hoia-Baciu Forest through Viator , provide a guided chance to explore this sinister forest.
The Stanley Hotel, Estes Park, Colorado, USA
There is a reason this destination inspired a movie as dark as The Shining , and it isn't for the scenic mountain views. There is plenty to know about spooky The Stanley Hotel , which has long been rumored to have a few ghostly guests, including the Stanleys themselves. In particular, many guests note that the piano seems to play itself from time to time.
In addition to staying in one of the hotel's eerie rooms, guests can also catch a show at the newly added outdoor pavilion on the grounds. Regardless of how tourists choose to enjoy this historic building, deemed one of the most haunted hotels in the world, they should be prepared to see a few unique visitors wandering at the edge of their vision.
About The Stanley Hotel
Address: 333 E Wonderview Ave, Estes Park, CO 80517
Amenities: Outdoor Pool, Restaurant, Bar/Lounge, Spa and Wellness Center
Haunted By: The Stanleys, A Cowboy, A Young Boy, A Maid
St. George's Church, Czech Republic
While this building has been around since 1352, it didn't join the ranks of the world's most haunted buildings until far more recently. The building's misfortunes began in 1968 when the roof partially collapsed in the middle of a funeral service. Churchgoers were convinced this was a sign that the building was haunted and left it to fall into disrepair.
In 2012, however, an art student was inspired by these ghostly tales to restore the church and add a creepy twist. In addition to the freshly restored pews, thirty ghost statues were added, bowing reverently in the ancient church.
Even today, visitors to the "Ghost Church" claim that the statues aren't the only ghosts living in the building. Look carefully; those statues may just start to move.
About St. George's Church , AKA The Ghost Church
Address: Luková, 331 62 Manětín, Czechia
Hours: Saturdays 1pm-4pm
Cost: FREE (donations welcome)
Haunted By: Sudeten Germans expelled from the Czech Republic
Al Madam, United Arab Emirates
Ghost towns are, by their nature, one of the most sensational destinations for ghost-hunting adventurers. In the UAE, Al Madam has gone the way of many small towns, falling into disrepair in the 1970s and leaving only hints of the once-thriving village behind.
As sand slowly reclaims the town, many visitors find themselves asking, why did the townspeople leave? And are they really gone? While the living have long since abandoned this place, visitors can't help but feel they are being watched. Locals claim that it was the djinn, powerful shapeshifters, that scared the townspeople away and are continuing to spook travelers today.
Ghosts of the townspeople or mystical djinn, there is no doubt that some kind of presence doesn't want people hanging out at this extremely haunted destination.
About Al Madam, AKA The Ghost Village
Address: E55, Al Madam, United Arab Emirates
Haunted By: Former Townspeople, Djinn
Related: 10 Hikes That Will Lead You To Ghost Towns Throughout The U.S.
Larnach Castle, New Zealand
A sprawling mansion, this 19th-century home is considered one of the most haunted houses in the world. The property was once the home of politician William Larnach, who built this faux castle for his favorite daughter's 21st birthday. Unfortunately, that same daughter died just five years later of typhoid, shrouding the mansion in eternal sorrow.
The 3,000-foot ballroom is a particular hotspot for haunted activity, with many claiming the daughter, Kate, can still be felt dancing in the halls. Visitors shouldn't be surprised if they hear someone whispering in the halls or feel a gentle tap on their shoulder; it's simply Kate forever enjoying her lavish gift.
About the Larnach Castle and Gardens
Address: 145 Camp Road, Larnachs Castle, Dunedin 9077, New Zealand
Ways to Enjoy Larnach Castle: Book a Stay; Take a Castle Tour (~$27/person 14+); Attend An On-Site Event
Haunted By: Kate Larnach
La Recoleta Cemetery, Buenos Aires, Argentina
Cemeteries, by their nature, are unsettling destinations. Places of death and loss, every cemetery has a ghost story or two. La Recoleta Cemetery in Buenos Aires, Argentina, is one of the largest cemeteries in the world and is unique for its unusual, intricate statues that mark the graves of those who are buried here.
One of the most haunted locations in the world​​​​, the 6,400 statues, crypts, and tombs have created a maze of death running through the city, and it seems both the living and the dead can be found wandering the aisles.
Some of the most famous ghosts of La Recoleta Cemetery include its old caretaker, David Alleno, who is said to have worked at the cemetery for 30 years before killing himself, and Rufina Cambaceres, a 19-year-old girl who was found lifeless by her family and subsequently buried in the ornate cemetery.
From the jangling keys of the caretaker to the flutters of a ghostly dress, La Recoleta Cemetery is undoubtedly one of the most haunted places in the world.
About La Recoleta Cemetery
Address: Junín 1760, C1113 CABA, Argentina
Entrance Fee: FREE
Hours: Daily 8am - 6pm
Guided Spanish Tours: Tuesday-Friday, 11am and 2pm; Saturday, 11am and 3pm
Haunted By: David Alleno, Rufina Cambaceres, A Young Bride, Various Other Ghosts
Related: 10 Beautiful Cemeteries That Defy All Logic When It Comes To Scenery
Fairmont Banff Springs Hotel, Canada
Banff may be at its best and most scenic in summer , but come fall, it is a great destination for those seeking out the world's most haunted destinations. The Fairmont Banff Springs Hotel has been drawing visitors since 1888, but its most famous ghost is a far more recent addition.
In the late 1900s, the Fairmont Banff Springs Hotel had established itself as a premiere tourist destination, owed largely to the dedicated staff that created a warm and welcoming atmosphere. One such employee, Sam, the bellman, was so taken with the place that he claimed he would haunt the hotel when he passed, which he did in 1975. Since then, more than one overwhelmed guest has claimed to receive some help from Sam, the friendly bellman.
For those hoping for a spookier ghostly visitor for the Halloween season, have no fear; there is also a bride who haunts the stairs. Supposedly the same stairs that caused her death on her wedding day, she floats along, forever bound to her bridal look.
About the Fairmont Banff Springs Hotel
Address: 405 Spray Avenue, Banff - Alberta T1L1J4, Canada
Nightly Rate: $$$
Amenities: Golf Course; Spa and Wellness Center; Restaurant
Haunted By: Sam the Bellman; A Young Bride
Haw Par Villa, Singapore
Haw Par Villa in Singapore may be a theme park, but it certainly is not for the faint of heart. Far from the roller coasters and smiling characters of most theme parks, Haw Par Villa depicts something far more macabre.
Pulling from East Asian literature, art, and theater, the 1,000+ wax statues around the park depict a variety of severe punishments and torture methods in colorful detail. An educational theme park, the terrifying scenes are a harsh lesson in mortality.
Thankfully, the park closes at 8pm each day. After that, Haw Par Villa belongs to the dead. It is said that the pained souls of the dead take over the wax statues , making them move and filling the air with their piercing, tortured screams.
About Haw Par Villa
Address: 262 Pasir Panjang Road, Singapore 118 628
Park Entrance Fee: FREE
Hell's Museum Entrance Fee: $18/person
Park Hours: Monday - Sunday: 9am – 8pm
Hell's Museum Hours: Tuesday – Sunday: 10am – 6pm
Haunted By: Those Who Faced the Depicted Punishments
While they may not be ghosts, a family of otters also calls the park home. Please be respectful of their space and do not offer them food.
Borgvattnet Haunted Vicarage, Sweden
An inn so haunted that the owners will give anyone who makes it through the night a certificate of accomplishment, the Borgvattnet Haunted Vicarage has sent more than one guest retreating. The parsonage was originally built in 1876, and since the 1960s, strange noises have been recorded filling the halls.
The area itself is slightly underwhelming: a simple, rural part of northern Sweden ideal for snowmobiling, skiing, and staying in haunted bed and breakfasts. The quiet, non-touristy nature of the region makes it easy to hear the phantom footsteps in the hall and see the laundry being pulled from suitcases.
Three women can often be heard crying in the rooms, making it hard for even the deepest of sleepers to rest in one of the most haunted places in Sweden and perhaps the world.
About the Borgvattnet Vicarage Bed and Breakfast
Address: Borgvattnet 760, 830 76 Stugun, Sweden
Haunted By: The Hedlund Family and Others
Aokigahara Forest, Japan
One of the most classic examples of a haunted forest, the Aokigahara Forest in Japan, is undoubtedly one of the most haunted places in the world, and it is getting more haunted every year. Nicknamed "Suicide Forest," Aokigahara Forest has long been the source of stories of spirits and ghosts.
The forest has, for centuries, lured hikers into the unknown, with many getting lost in the dense trees. Additionally, high levels of iron often confuse compasses, adding to the confusion. As more and more individuals disappeared into the woods, many began to wonder if it was intentional.
As this rumor spread, it became a self-fulfilling prophecy. Since the 1950s, as many as 500 people have taken their own lives in the forests, leaving strings to help officials locate their bodies. With approximately 30 wayward individuals adding to that number each year , even the strongest of hearts may think twice before venturing into these trees.
About the Aokigahara Forest
Size: 13.5 square miles
Haunted By: The Souls of Those Who Died in the Forest
You will be redirected to your dashboard shortly. We will also call you back in 24 hrs .
15 Nightmare Inducing Haunted Places In Japan For Daring Trip In 2023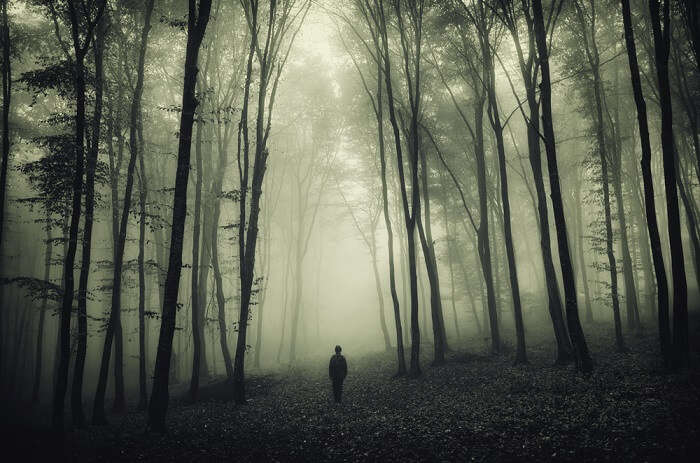 23 Mar 2023
Japan is a weirdly wonderful country, from its unique food to cultural obsession with things like anime, and cosplay. The country is spread over 6,852 islands and each region has its distinctive environment and culture. One thing that unites the Japanese is their love for paranormal activity and the country produces a lot of horror movies, TV series, books, and more. The inspiration for these come from real haunted places in Japan and there are certainly quite a lot of them!
15 Haunted Places In Japan
We have chosen a list of haunted places in Japan that got us spooked and wanting to know more about them. These places are scary and secretive that after knowing about them you would want to take a haunted places tour in Japan .
Aokigahara Forest – The Suicide Forest
Inukane Pass Tunnel – The Whispering Tunnel
Oiran Buchi – The Wailing Women
Nakagusuku Hotel – The Haunted Ruins
Camp Hansen – The Lone Soldier
Okiku's Well – The Shrieking Banshee
Round Schoolhouse – A Creepy Building
Huis Ten Bosch – The House Of Horrors
SSS Curve – The Martyrs Of The WW
Labyrinth – The Scary Hospital
Gridley Tunnel – The Mysterious Samurai Ghost
Himuro Mansion – The Grisly Murders
Ikego Middle Gate – The Cursed Concentration Camp
Weekly Mansion – The Hub Of Paranormal Activities
Hiroshima – The Spooky Peace Memorial
1. Aokigahara Forest – The Suicide Forest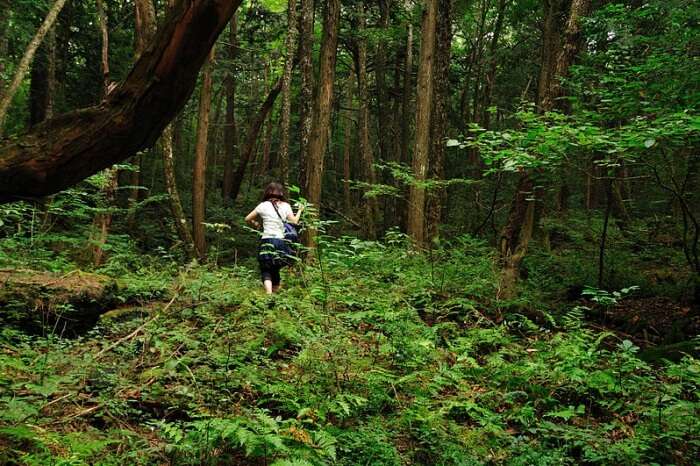 Image Source
The thick twisted forest of Aokigahara is eerily silent, and even sunlight finds it hard to weave its way through the canopy. Infamous across the world as 'suicide forest' hundreds of people have committed suicide in the forest, so much so that the government has placed information and cards everywhere about suicide prevention. But, this forest has a reputation as among the creepiest haunted places in Japan for a long time. It was used to practice 'ubatse' or the practice of leaving old women to die in the forest, and it is said that their yurei (soul) still haunts the woods.
Location: Japan, 〒401-0300 Yamanashi Prefecture
Must Read: Japan Nightlife: 10 Popular Places To Visit For A Hip And Happening Vacation
2. Inukane Pass Tunnel – The Whispering Tunnel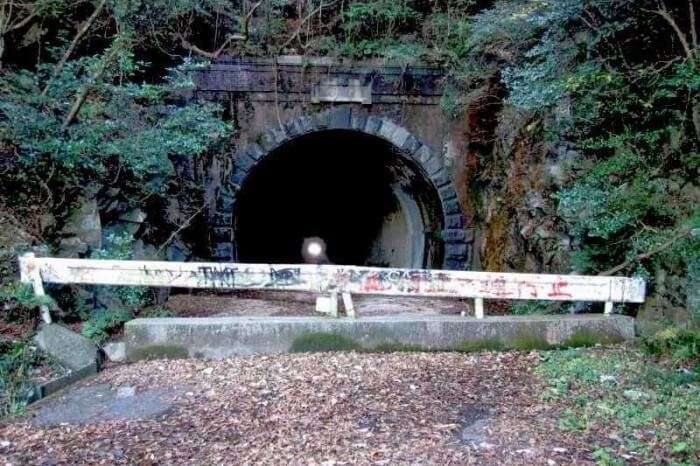 Tunnels can be scary places even without the association of ghosts and ghouls! The dark and dingy structures are perfect for wrongdoings, and that is what happened to a young girl a few decades ago. The girl was murdered and was never laid to rest peacefully, and has been said to haunt the tunnel ever since, making it one of the most haunted places in Japan. A visitor to the tunnel will hear whispering, and gibberish but mostly hear the words 'Stop' asking them not to venture further ahead. Those who dare often feel a presence poking, shoving, prodding them and it's unlikely they will ever cross the length of the tunnel.
Location: Old Chusetsu Tunnel, Japan
3. Oiran Buchi – The Wailing Women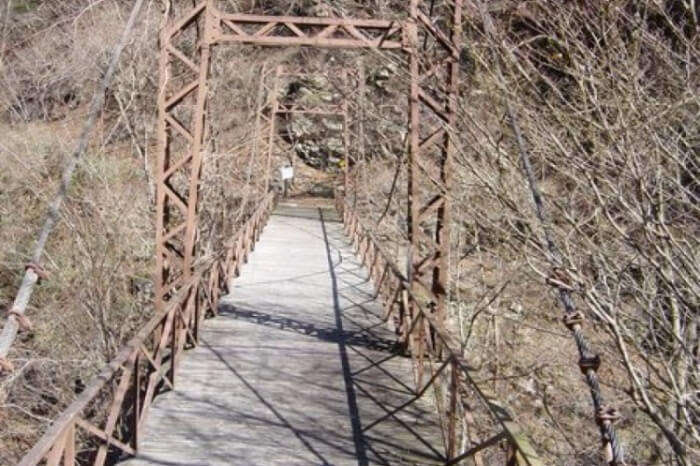 Men have exploited women since the dawn of time, but the story of the prostitutes or the Oiran of Yamanashi still haunts people today. The Oiran Buchi bridge is counted among the scariest places in Japan. The tale goes back to the 16th century when the area had gold mines that were run by the Takeda Clan, who also ran brothels to keep the miners happy. After the Battle of Nagashino, the Takeda clan escaped from the area but not before killing all the prostitutes so they wouldn't share the information about the mines. The clan members invited the prostitutes on the bridge and slashed the ropes! It is said that the wails and cries of the women can still be heard from the gorge below!
Location: Highway 411, Yamanashi Prefecture, Japan Reference
Suggested Read: Villas In Japan You Should Plan Your Stay In For A Luxurious Experience
4. Nakagusuku Hotel – The Haunted Ruins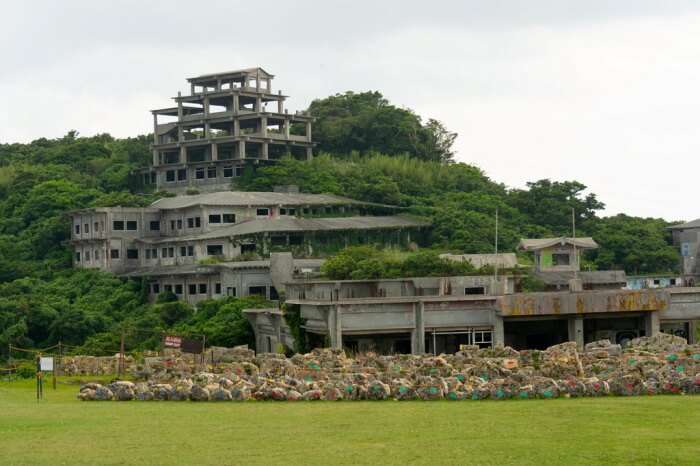 The decrepit hotel ruins of the Nakagusuku Hotel is among the favorite haunted attractions in Japan. The hotel was proposed as a luxury resort and just a stone's throw away from the Nakagusuku Castle. The hotel construction was opposed by a monk who said it would disturb the holy site and graves in the area. But, capitalist greed took over, and the owner started building it. After several mishaps and worker's deaths, the construction was stopped. In a bid to restart it, the owner promised to stay overnight at the hotel to prove it was safe but instead he returned talking crazy in the morning and disappeared off the face of the earth! Even today people can see lights and feel a cold presence in the empty corridors of the hotel.
Location: Near Nakagusuku Palace, Okinawa
5. Camp Hansen – The Lone Soldier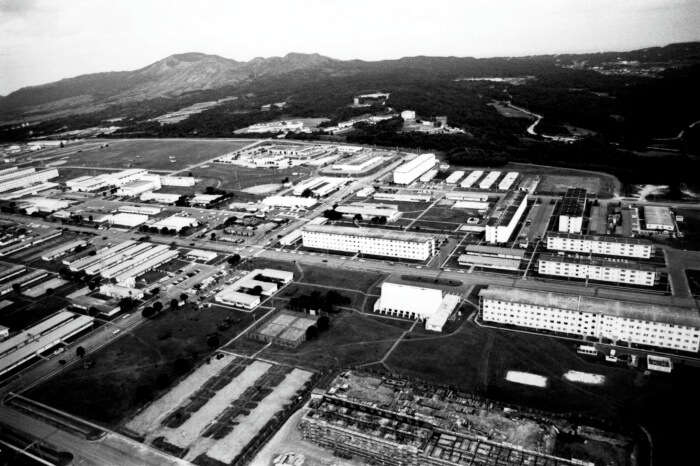 World War II created a lot of destruction in Japan and left behind many dead soldiers. One such place which has witnessed this is the Camp Hansen in Okinawa. The camp is a United States Marine Corps base and supports over 6,000 marines. It is said that a lone soldier appears in blood-stained World War fatigues and asks for cigarettes from those nearby. These sightings have been widely reported, and even courageous marines refused to stand sentry at the gate. This eventually led to the closing of the Gate 3 where the soldier's ghost is sighted. Because of this, it is counted among the most haunted places in Japan.
Location: Japan, 〒904-1200 Okinawa Prefecture, Kunigami District
Suggested Read: Snorkeling In Japan: 13 Best Spots For Experiencing This Water Adventure In The Japanese Waters!
Planning your holiday but confused about where to go? These travel stories help you find your best trip ever!
Real travel stories. Real stays. Handy tips to help you make the right choice.

Ramya Narrates The Story Of 6 Girls On An Extraordinary Trip To Thailand
Bangkok. Phi Phi. Krabi. Why should guys have all the fun?

Sandeep Illustrates On The Best Activities For A Family Trip To Mauritius
Water sports. Cocktail parties. And unlimited fun at Casela.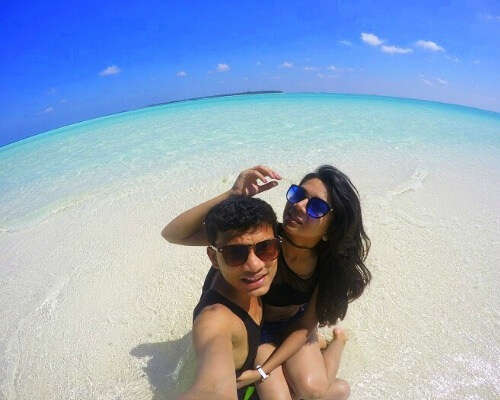 Nisarg Can't Stop Praising His Honeymoon Trip To Maldives
There was snorkeling, sightseeing, luxury, comfort, & much more!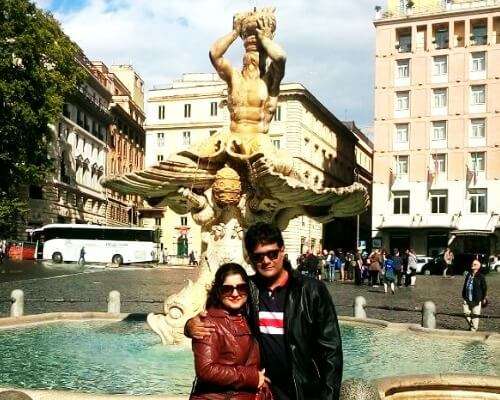 Sabyacsachi's Romantic Trip Proves Europe To Be The Mother Of All Vacations
For Art, Culture, Luxury, & more...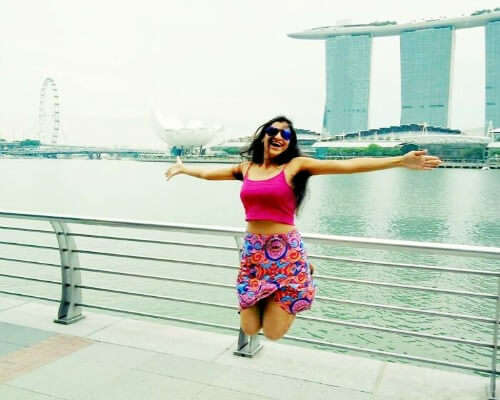 Srishti Talks Of Her Amazing Trip To Singapore With Her Mother & Niece
A fun-filled destination for ages indeed!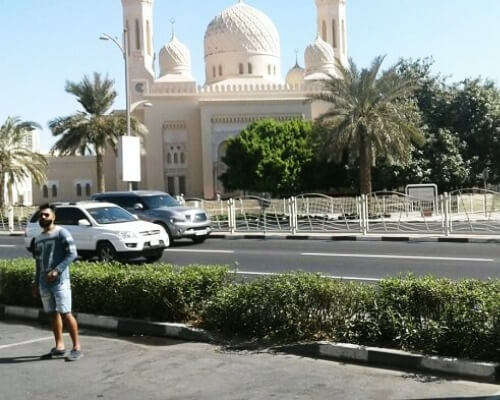 67-Year Old Sridhar Tells How He Beat The Odds & Took A Solo Trip To Dubai
Desert safari. Burj Khalifa. Welcoming locals. Tell me more!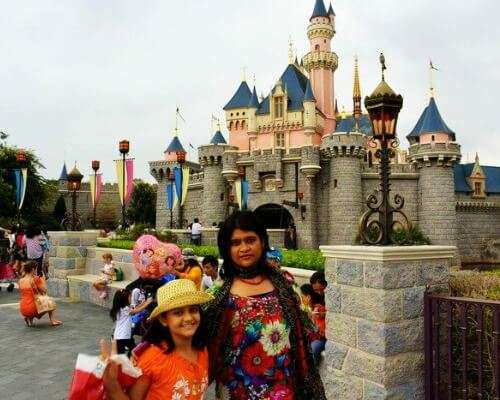 Not Adventure Lovers? Saurabh's Family Trip Proves Hong Kong To Still Be Full Of Fun
Your kids will love Disney Land & Ocean Park!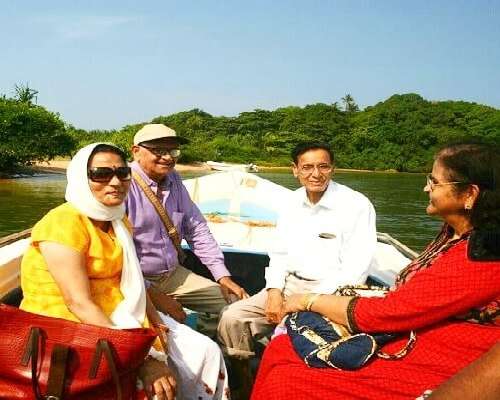 Ravi's Tale Of A Sri Lanka Family Tour Is All You Need To Know About Ramayana Tour
For the love of Ramayana & Travel!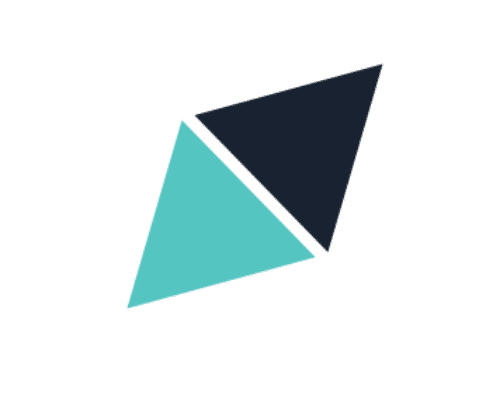 See more at TRAVELTRIANGLE.COM
6. Okiku's Well – The Shrieking Banshee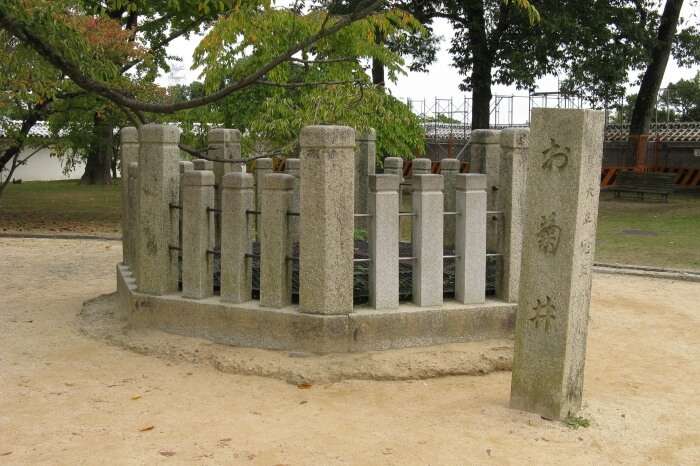 Within the Himeji Castle is an old well with a very intriguing tale of love and tragedy. It is also one of the most haunted places in Japan as it is where a ghost appears at night and screams! The ghost is the spirit of Okiku a young girl who served the Samurai Aoyama Tessan. Aoyama loved Okiku but his love was not reciprocated, in what can be termed as harassment today, he hid a valuable article and blamed it on Okiku. He offered not to punish her if she became his lover! But Okiku wasn't going to have any of it, she refused to accept and in a fit of rage Aoyama threw her in the well killing her! This is why she can still be heard wailing in the silence of the night!
Location: 68 Honmachi, Himeji, Hyōgo Prefecture 670-0012, Japan
7. Round Schoolhouse – A Creepy Building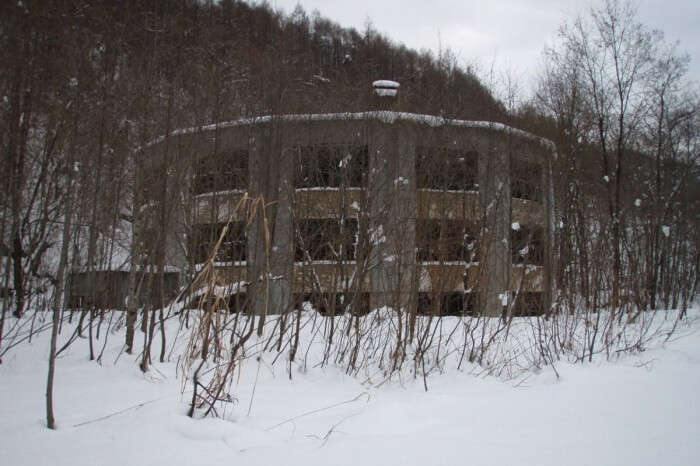 Scary apparitions, noisy ghosts, floating lights, irregular shapes, abandoned vehicles, every paranormal activity in the book have been rumored to have happened at the Round Schoolhouse in Hokkaido. The school was built in a distinctive round shape in 1906 and was run like an elementary school. However, it shut down in the 1970s and since then has been abandoned. Soon after, these stories of paranormal sightings started coming in and several paranormal enthusiasts made a beeline to check out the stories. Many of them came back with troubling stories of things they saw and heard and it is said that few of them returned raving mad and talked incoherently. It continues to be a top spot in the list of haunted attractions in Japan.
Location: Higashibibaicho Garonosawa, Bibai, Hokkaido 072-0000, Japan
Suggested Read: Japan Travel Tips: Travel Hassle Free To The Truly Timeless Island Nation
8. Huis Ten Bosch – The House Of Horrors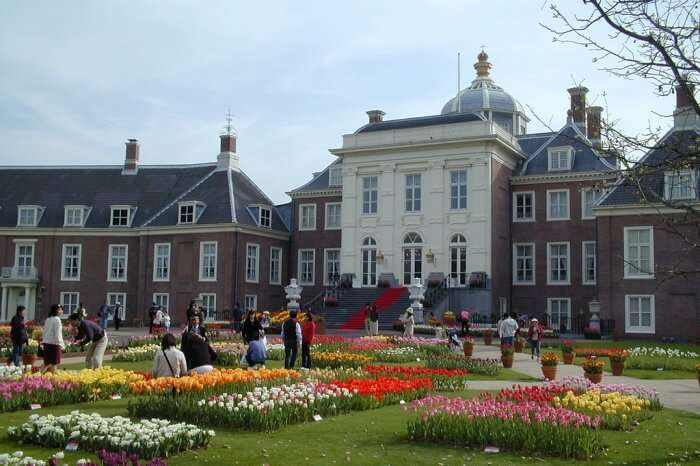 The Huis Ten Bosch is a theme park that is a tribute to the Japanese-Dutch relations. While the theme park is a beautiful place with tulip fields and happy attractions, it is also home to one of the most haunted places in Sasebo Japan. A popular haunted house attraction, it uses technology to enhance the horror experience for its guests. It uses virtual reality to make things come alive and make you run with fear! It has several themes like the 'Abandoned Hospital,' 'Mansion of Japanese Ghost Stories,' 'Digital Horror House' and 'Prison Ward.' Keep your wits about you at this crazy haunted house!
Location: 1-1 Huis Ten Bosch-cho, Sasebo, Nagasaki Prefecture 859-3292, Japan
9. SSS Curve – The Martyrs Of The WW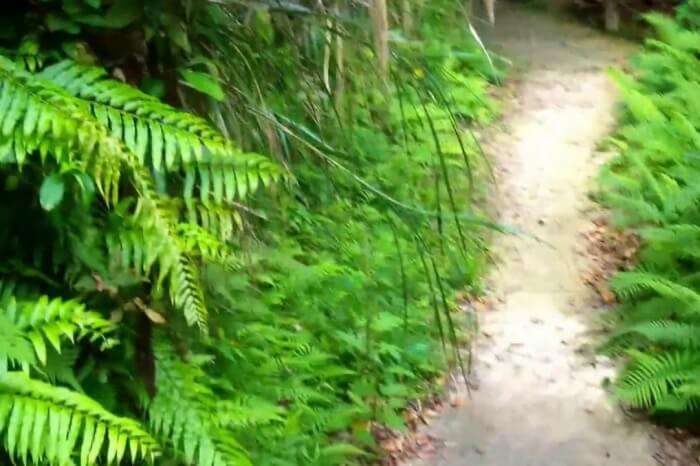 In case the haunted places in Sasebo Japan don't scare you enough then head to the SSS Curve in Okinawa. Okinawa suffered extensive carnage due to the World War and led to the deaths of many Japanese Soldiers. It is said that these soldiers come back to haunt this part of the road and visitors often feel a surge of nausea, dizziness, and the feeling of someone's hand on their body. Several Japanese paranormal TV hosts have visited the place to record this phenomenon. It's all sorts of spooky you don't want to feel on the road!
Location: SSS Curve, Okinawa
Suggested Read: Scuba Diving In Japan: 8 Best Places To Engage In This Adventure Under The Sea
10. Labyrinth – The Scary Hospital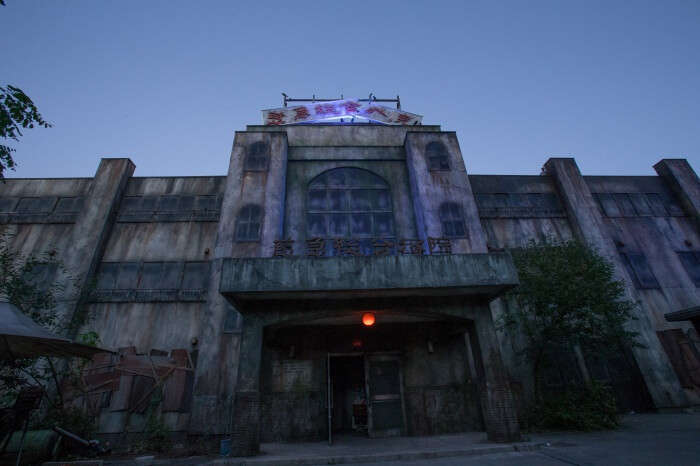 If you are looking for haunted house attractions in Japan but want something more exciting than the Huis Ten Bosch, then head to Fuji Q Highland theme park. The haunted house at the theme park is one of the best in the country and will truly leave you shaken. The house is based on a hospital theme and is inspired by a real hospital at the base of Mt. Fuji where a hospital harvested body organs from unwitting patients. It is said that these patients come back to haunt the doctors, and that is the premise of the Labyrinth. It's 900 meters of pure gore, horror, and tricks that will leave you wondering if it's just an attraction or if the house is really haunted?
Location: 5 Chome-6-1 Shin Nishihara, Fujiyoshida, Yamanashi Prefecture 403-0017, Japan
11. Gridley Tunnel – The Mysterious Samurai Ghost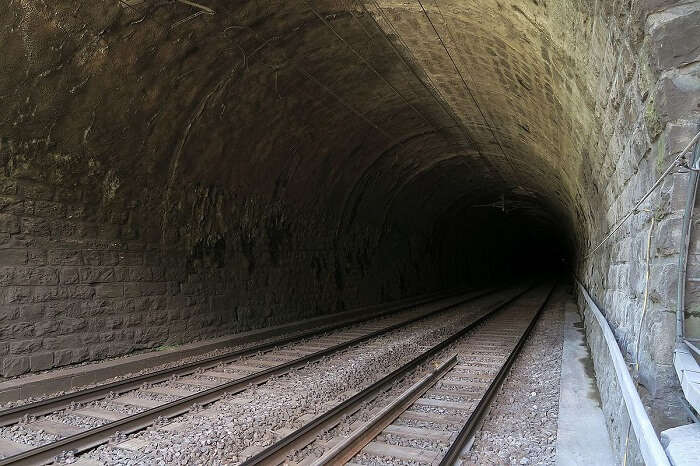 Gridley Tunnel is a single-lane tunnel which is situated on Yokosuka Naval Base. It is believed that years ago, a samurai was going through this tunnel to avenge the death of his lord. But on the way, his enemies caught him and murdered him in this tunnel. Since the samurai failed to complete his mission, it is said that he has not left the place. His ghost is still seen on rainy nights at around 1 am in the morning. If you ever come across this tunnel, would you dare to go near it?
Location: Tomaricho, Yokosuka, Kanagawa 238-0001, Japan
Suggested Read: 14 Places For Shopping In Japan That Will Make Your Shopping Experience Worth It!
12. Himuro Mansion – The Grisly Murders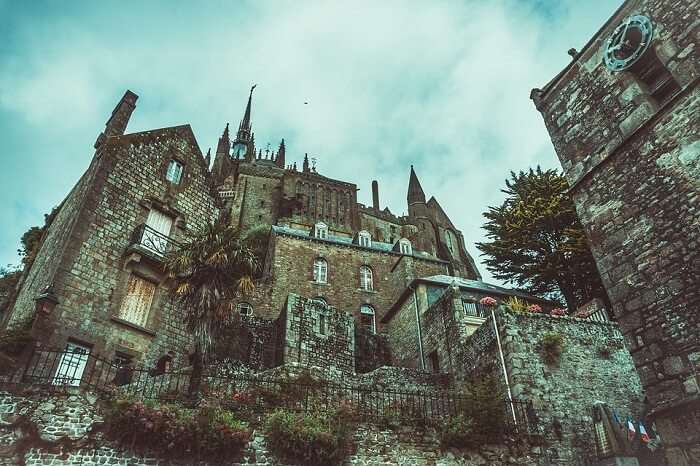 Just located outside of Tokyo, Himuro Mansion is believed to be one of the eeriest places in Japan. This mansion has witnessed some of the bizarre activities like occultist practices and gruesome murders. According to the local lore, the family in this mansion practiced the strangling ritual (Shinto) to seal off bad karma on Earth every fifty years. But the ritual got tainted as a lover once saved his maiden from being sacrificed. After this, the master killed everyone in the family and then took his own life. The ghost of the family members still lingers in the mansion and tries to attract people so as to complete the tainted ritual.
Location: Himuro Mansion, Near Tokyo, Japan
13. Ikego Middle Gate – The Cursed Concentration Camp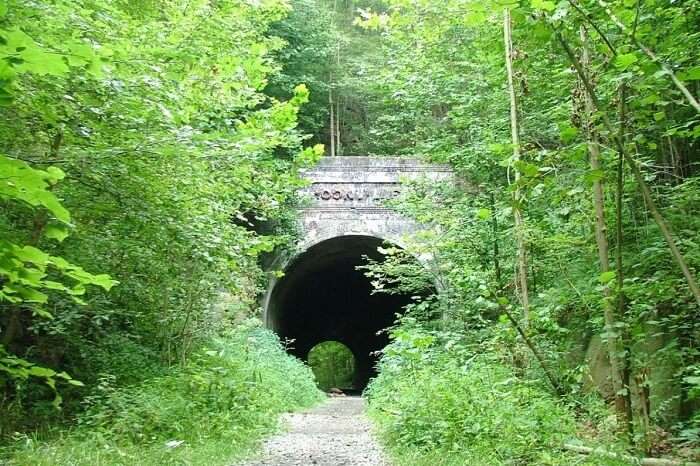 During World War II, the US navy Ikego Housing Detachment was a concentration camp where thousands of Korean and Chinese prisoners died due to forced labor. There are three gates that separate the place from Japanese – main, middle and back gates. Guards on their duty on the middle gate have often heard footsteps, voices and visions fo Japanese soldiers with no legs. The frightening sight has sent a chill through the spines of guards.
Location: Ikego Housing Detachment, Zushi, Yokohama, Japan
Suggested Read: 35 Best Places To Visit In Japan That Make It Look Right Out Of A Storybook
14. Weekly Mansion – The Hub Of Paranormal Activities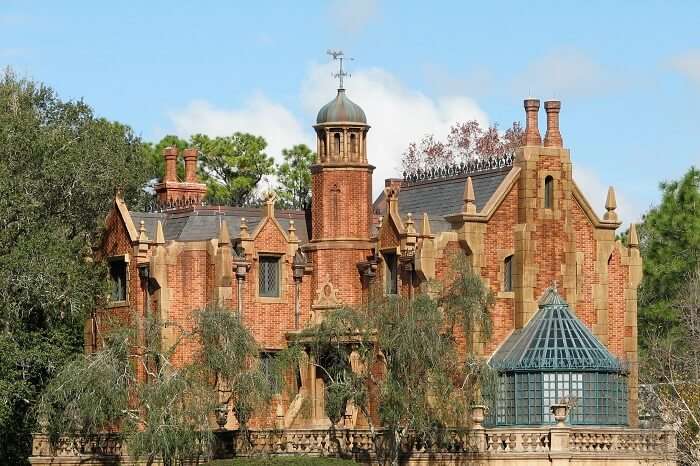 Image Source Despite being a luxury hotel, Weekly Mansion in Akasaka is one of the horrifying places to spend your night in. Building no. 1 in the hotel premises has witnessed several paranormal activities like white mists from vents, being pushed on the bed while asleep and electrical appliances turning on by themselves. A woman claimed that she was even dragged on the floor of the room and her back indeed had scratch marks as she told. Well, Japan has other beautiful places to stay at. So, better look for other places.
Location: Weekly Mansion, Akasaka, Japan
15. Hiroshima – Haunted Peace Memorial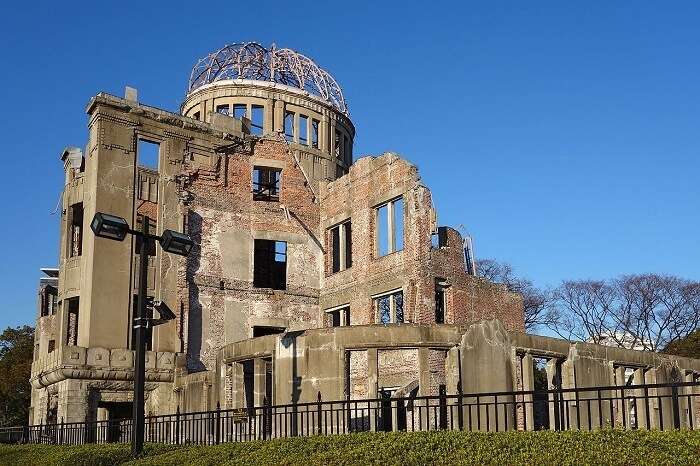 No one has ever forgotten the Hiroshima-Nagasaki incident in which the atomic bomb 'Little Boy' destroyed the lives of around 140,000 people. The attack took place at the Hiroshima Prefectural Industrial Promotion Hall which is now changed to Hiroshima Peace Memorial. The place has been claimed to be haunted as the people nearby have heard uncanny voices near the dome. Not only this, but there have been numerous incidents of electronic voice phenomena where you can hear the atomic bomb exploding itself. Isn't a hair-raising incident?
Location: 1-10 Otemachi, Naka Ward, Hiroshima, 730-0051, Japan Timings: Varies from 8:30 to 19:00.
Further Read: 10 Alluring Lakes In Japan That Look Like They're From Another World!
Can you already hear the creepy whispers? Visit these haunted places in Japan on your next trip to experience these mysterious happenings and check if they are really haunted! Don't forget to take a friend along, because you don't want to be caught alone with ghouls. So, plan your holiday to Japan soon with TravelTriangle.
Disclaimer: TravelTriangle claims no credit for images featured on our blog site unless otherwise noted. All visual content is copyrighted to its respectful owners. We try to link back to original sources whenever possible. If you own the rights to any of the images, and do not wish them to appear on TravelTriangle, please contact us and they will be promptly removed. We believe in providing proper attribution to the original author, artist or photographer.
Please Note: Any information published by TravelTriangle in any form of content is not intended to be a substitute for any kind of medical advice, and one must not take any action before consulting a professional medical expert of their own choice.
People Also Read:
Haunted Places In Dubai Haunted Places In Sri Lanka Haunted Places In Australia
Looking To Book A Holiday Package?
Book memorable holidays on TravelTriangle with 650+ verified travel agents for 65+ domestic and international destinations.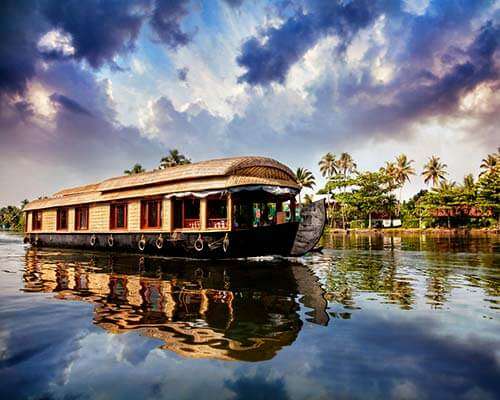 Spellbinding Cochin Family Tour 2D/1N Package @ Rs 2,750
Plan your trip today!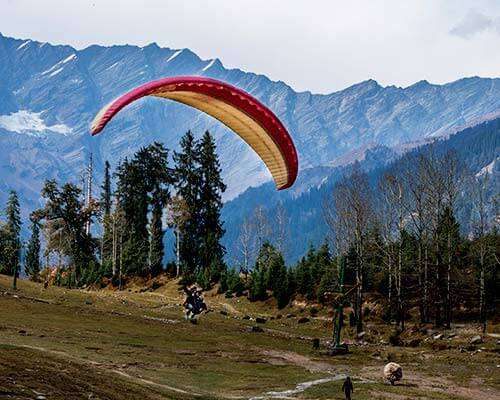 Himachal Family Tour Package 4D/3N @ Rs 8,750
Get quotes from multiple travel experts.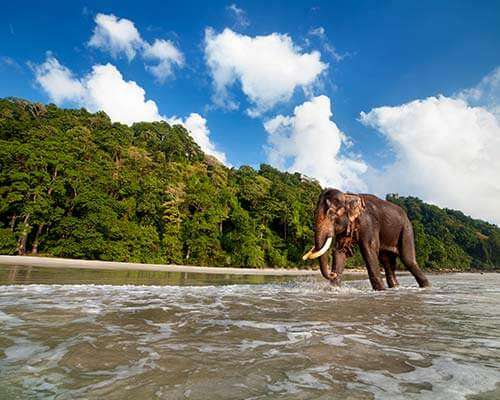 Exciting Andaman Family Trip 5D/4N @ Rs 10,250
Compare & customize quotes before booking.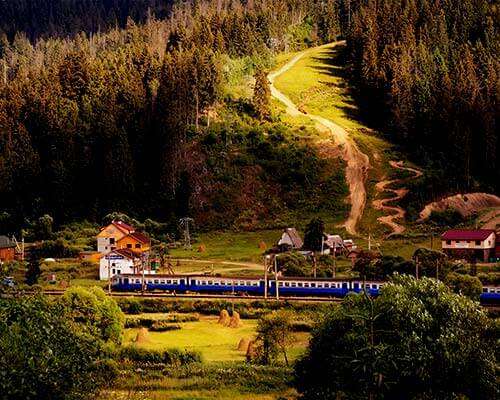 Gangtok & Darjeeling Tour Package 5D/4N @ Rs 13,000
Have Questions? Talk to our travel experts today.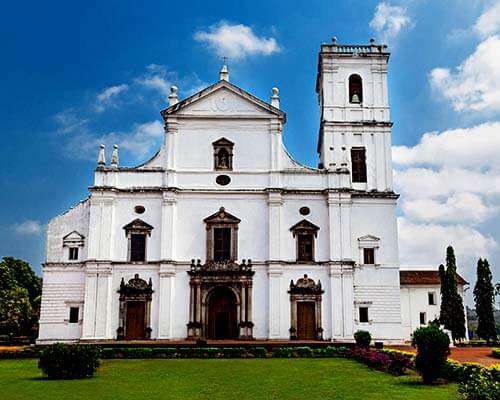 Wonderful Goa Family Package 3D/2N @ Rs 6,500
Best prices guaranteed.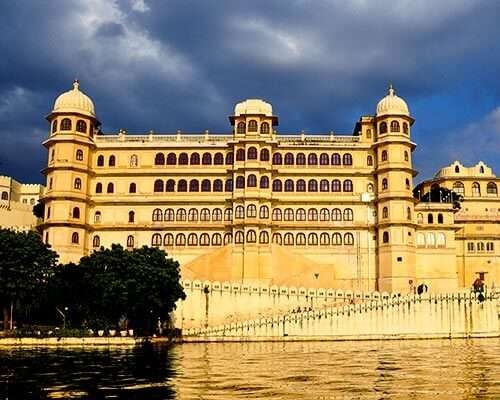 Riveting Rajasthan Vacation 3D/2N Package @ Rs 6,499
EMI option available.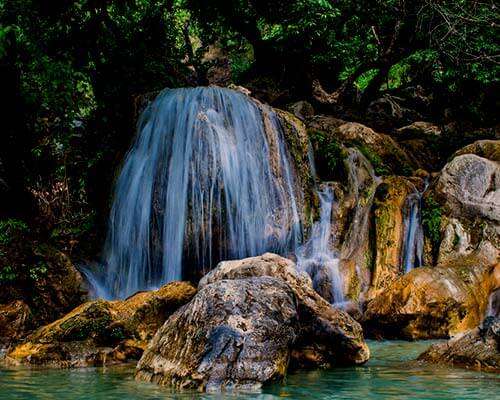 Enchanting Uttarakhand Tour 4D/3N Package @ Rs 7,199
Explore best destinations with our experts.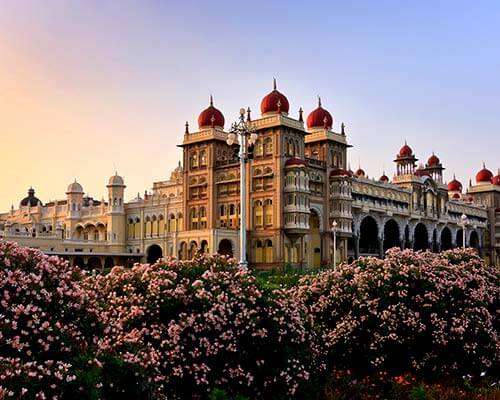 Delightful South Weekend Tour 3D/2N Package @ Rs 4,999
Thrilling weekend full of fun.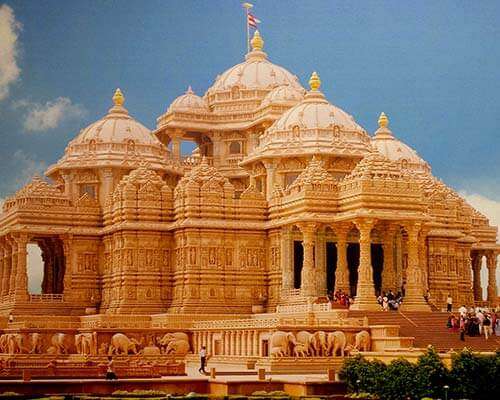 Marvelous Gujarat Tour 3D/2N Package @ Rs 4,999
Talk to our experts today.
Recent Posts
18 lieux à visiter à Sakleshpur pour un voyage rempli de nature
Les meilleur lieux à visiter en Suisse à l'hiver en 2023 pour des vacances mémorables
19 lieux à visiter à Konkan en 2023 pour une belle affaire côtière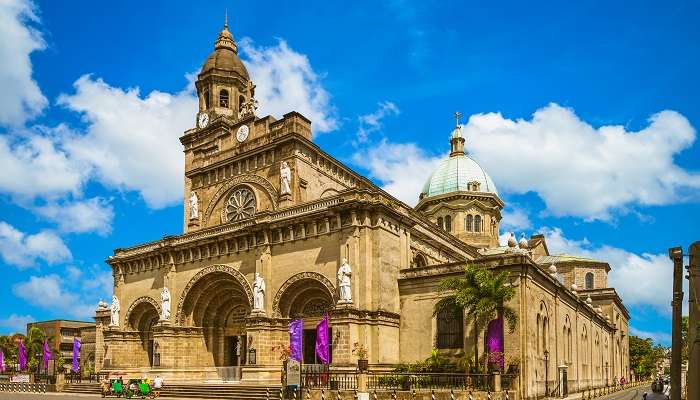 25 lieux à visiter à Manille en 2023 pour un week-end d'histoire, de culture et de divertissement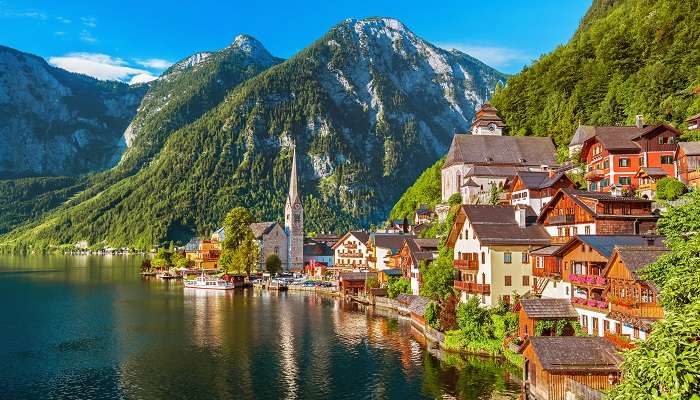 34 meilleurs lieux à visiter en Autriche en 2023 qui semblent tout droit sortis d'un livre d'images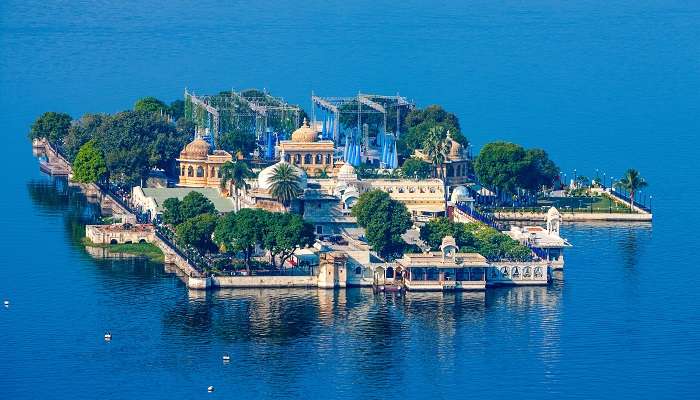 31 meilleurs endroits à visiter en août en Inde pour accueillir les moussons en 2023
Trending Blogs
20 Mysterious Places In India To Visit In 2023 More Bizarre Than The Bermuda Triangle
10 Scariest Roads In India That Are A Driver's Nightmare
101 Places To Visit In India Before You Turn 30 in 2023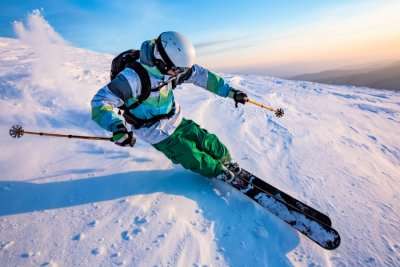 35 Exotic Places To Visit In December In India 2023 To Enjoy A Surreal Vacation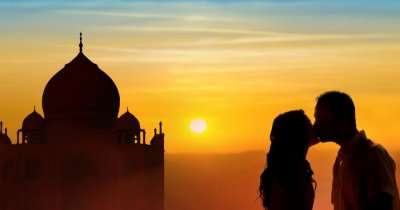 60 Best Honeymoon Destinations In India In 2023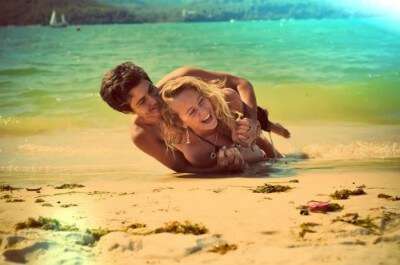 95 Best Honeymoon Destinations In The World In 2023 For A Romantic Escape!
Best Places To Visit In India By Month
Best places to visit outside india by month.
TravelTriangle
International
Japan »
Tour Packages
Honeymoon Packages
Family Packages
Budget Tour Packages
Luxury Tour Packages
Adventure Tour Packages
Group Tour Packages
Maldives Tour Packages
Bali Tour Packages
Dubai Tour Packages
Singapore Tour Packages
Thailand Tour Packages
Europe Tour Packages
Sri Lanka Tour Packages
Tour Packages From Delhi
Tour Packages From Mumbai
Tour Packages From Bangalore
Tour Packages From Chennai
Tour Packages From Kolkata
Tour Packages From Hyderabad
Tour Packages From Ahmedabad
Thailand Tourism
Bali Tourism
Singapore Tourism
Maldives Tourism
Mauritius Tourism
Dubai Tourism
Europe Tourism
Hotels in Thailand
Hotels in Maldives
Hotels in Mauritius
Hotels in Bali
Hotels in Dubai
Hotels in Singapore
Hotels in Sri Lanka
Top Haunted House Attractions In and Around Tokyo
Are you into Japanese horror—stringy-haired ghost ladies, cursed dolls, spooky schools, and all? Then you might as well add "exploring a Japanese haunted house attraction" to your Japan to-do list.
Haunted houses are especially popular in summer (July to mid-September), as August is Obon season, a time when the dead are said to visit the living. Getting chills from a good scare is also said to be a good way to cool down in summer. This is why, in summer, you can expect to see some pop-up haunted attractions—many of which will have been designed by renowned haunted house producer Hirofumi Gomi himself . For one, Tokyo Dome City has had a summertime-only haunted house attraction every year since the early '90s.
But for those of you that won't be visiting in summer, fear not—we've rounded up some Tokyo haunted house attractions that are open all year round.
1. Super Scary Labyrinth of Fear
You might have seen or heard of this haunted hospital somewhere, as it's known as Japan's longest, most famous, and most terrifying haunted house attraction.
The backstory is that the hospital was once used for human experimentation, until patients' ghosts haunted and killed the doctors and nurses. However, it wasn't enough that the ghosts got revenge; their anger and suffering are so strong that they still haunt the abandoned site to this day. And so, visitors have to walk through a 900-meter maze of a hospital as ghouls lurk at every corner—waiting not just to give you a quick scare, but also to chase after you in some case.
On average, the attraction takes 40-50 minutes to complete, although some take as long as an hour. (Those extra 10 minutes might not seem like much, but when you're at a horror attraction, a few minutes can feel like a lifetime.) The faint of heart can buy a glow-in-the-dark  omamori  (amulet) for an additional fee, which serves as a signal for the actors to scare you less. If that's not enough, the hospital is filled with clearly marked escape routes.
Prepare to wait in line for a while—as long as 2.5 hours, even—for this attraction, as staff admit people in small groups for maximum thrill. Also, be sure to have at least one companion, as staff do not admit solo guests. Children of elementary school age must be accompanied by a guardian of junior high school age or older, while small children are not allowed.
Access: Fujikyu-Highland Station; buses from Tokyo also available (see here for details). Hours: Varies per season (usually opens at between 8-9 am; closes between 5-6 pm during off-peak days season, or 7-8 pm during peak times). Admission: Entry to Fujikyu is free, but you have to buy an attraction ticket to enter the labyrinth for ¥ 8,000 per pair. If you buy Fuji Q general admission tickets online , the attraction price becomes ¥ 3,000 for a group of three or ¥ 4,000 for a group of 4.
Fuji Q Highland
2. onryou zashiki.
The brainchild of Japan's haunted house master Hirofumi Gomi , and featuring visual effects by digital art experts teamLab, Onryou Zashiki (English name: Tatami Room of Apparitions) recently opened in April 2018.
The backstory reads like a modern version of the classic Japanese horror tale  Yotsuya Kaidan ; beneath this house of horrors lies the body of Yoko, whose husband, along with his mistress, conspired to kill her with a poisoned face powder. Can you explore the house to find her ghost, apply an antidote to her face, and thus help her find peace? Or will Yoko kill you of fright first? Take off your shoes and step into this haunted Japanese home—and be careful, as your bare feet may be vulnerable to attack…
Onryou Zashiki will occasionally have special events for that extra scare factor. To kick things off, the attraction will have a summer special, Onryou Zashiki Extreme, from July 14-September 24, 2018. Visitors have an extra mission: to bind the ghost with rope. Visit at night if you want a challenge, as this haunted house will be in hard mode at night.
Access: Korakuen or Suidobashi Station Hours:  10:00 am-9:00 pm (11:00 am-9:00 pm on weekdays from December-February) Admission: ¥ 1,030 Website: https://at-raku.com/attractions/laqua/onryouzashiki/
Tokyo Dome City Attractions
3. Daiba Strange School
Located in a shopping mall, this haunted school stands out with its decrepit facade and morbid decor. Equipped with a light, visitors explore this so-called cursed school—abandoned for over 40 years after a student's suicide sparked numerous copycat suicides and mysterious deaths—to put restless students' spirits to rest. While much smaller than the haunted hospital (this one takes 10-15 minutes to complete), prepare to be spooked nonetheless.
Where: 4/F DECKS Tokyo Beach Seaside Mall, Daiba 1-6-1, Minato Ward, Tokyo Access: Tokyo Teleport or Daiba Station Hours: 11:00 am-8:00 pm (weekdays); up to 9:00 pm on weekends and holidays Admission: 800 yen Phone: 03-3599-1664 Website: Official website
4. Sakura no Onrei
For something more old-school, try this haunted house on the grounds of Hanayashiki, Japan's oldest amusement park. This attraction was recently renovated, but it still retains its retro ambiance. With no age restrictions (although children aged 4 and below must be accompanied by a guardian), this is a more child-friendly and less spooky option. Rumor has it, though, that this haunted house is actually haunted, so beware!
Hours: Varies per season (usually 10:00 am-6:00 pm) Admission: ¥ 1,100 ( ¥ 1,000 for entrance + ¥ 100 for the attraction) | ¥ 2,300 (ride-all-you-can pass)
Hanayashiki
Horror troupe Obaken specializes in zombie events, but they've also got a haunted house, in a residential area of all places. Why choose an unassuming neighborhood? Well, old houses can be creepy too—remember The Grudge ?
While the theme and story regularly change, Obaken's attraction is generally a cross between an escape game and a haunted house in that visitors have to solve mysteries as they walk through the house. As of this writing, the backstory is that you've seen a listing on a real estate agency for a suspiciously cheap apartment. What could be the reason for that insanely cheap price? Oh, nothing, maybe just some previous tenants that continue to live rent-free…
The attraction takes 60 minutes to complete. Reservations are required beforehand, as Obaken staff will meet you at the station to take you to the location. Also, the staff do not speak English, so unfortunately, if you can't speak Japanese, it's best to get a Japanese-speaking friend to accompany you.
Access: Honancho Station Hours: 2:00 pm-9:00 pm (weekdays); 12:00 pm-9:00 pm (weekends) Admission: ¥ 2,500 (advanced selling) / ¥ 2,900 (at the door) Website:  http://obakensan.com/if/
6. Real Escape Room Asakusa
Real Escape Game Asakusa —operated by SCRAP, Japan's leader in escape-room entertainment—has one horror-themed escape room, which happens  to be another Gomi creation. As of this writing, the theme is "Survive the Urban Legend." Players take on the role of investigators entering a mysterious "house of no return" where people enter but never leave. Can you solve the mystery within the one-hour time limit and survive? What horrors lurk inside the house? You'll just have to find out for yourself…
The game can be played in English and Chinese. Reservations are not required, but are highly encouraged.
Where: Azumabashi 1-17-2, Sumida Ward, Tokyo Access:  Asakusa Station Admission: ¥ 3,200
Real Escape Game – Asakusa
Get our Tokyo Cheapo Hacks direct to your inbox
Hakone Day Trip from Tokyo
Best Budget Sushi Restaurants in Tokyo
Mount Takao: Tokyo's Favorite Mountain
Narita Airport to Tokyo
Renting a Pocket Wifi Router in Japan: The Best Options
Which is the Best View in Tokyo: Top Observation Decks
Luggage Storage In Tokyo
How to Save Money at Tokyo Disneyland — Tickets & Tips
A bit of magic, for a bit less cash.
New Ride Zokkon Opens at Fuji Q Highland Theme Park
You won't need a license to ride this motorcycle.
Japan Inflation Watch: Theme Park Edition
We're sad to report it's not just the Japan Rail Pass. Price increases are coming to Tokyo Disney, USJ, and more.
Harry Potter Studio Tour: Muggles' Guide to Tickets, Getting There, and More
The Warner Bros. Studio Tour Tokyo finally opened on June 16! Get your letter and immerse yourself in the magical world of Harry Potter in Tokyo.
Get Ready for Studio Ghibli's First-Ever Theme Park
6 Fun and Frightening Alternatives to Tokyo Disneyland and DisneySea
If Disney isn't your dream but you love a good theme park then Tokyo will not disappoint - choose from hello kitty rides to record-breaking roller-coasters.
Tokyo Disneyland and DisneySea Closed Until Early Late April
Anata no Warehouse: The Dystopian Arcade Just for Adults
Only a few weeks left to visit Japan's most unusual arcade before it closes its doors for good.
The Know-Before-You-Go Guide to Tokyo DisneySea
Read our tips for an even more magical day.
Interview with Hirofumi Gomi: Japan's Haunted House Master
Interview with Hirofumi Gomi, Japan's leading producer of haunted house attractions. Learn about what inspires him and his newest attraction.
Tokyo Zoos and Aquariums: Your Guide to Furry, Feathery and Finny Friends
Famed for pandas and whale sharks, these Tokyo zoos and aquariums have some high-profile guests and are perfect for a rainy day in the city.
Recommended hotels located nearby
Close without accepting
10 Haunted House Attractions in Japan to Test Your Courage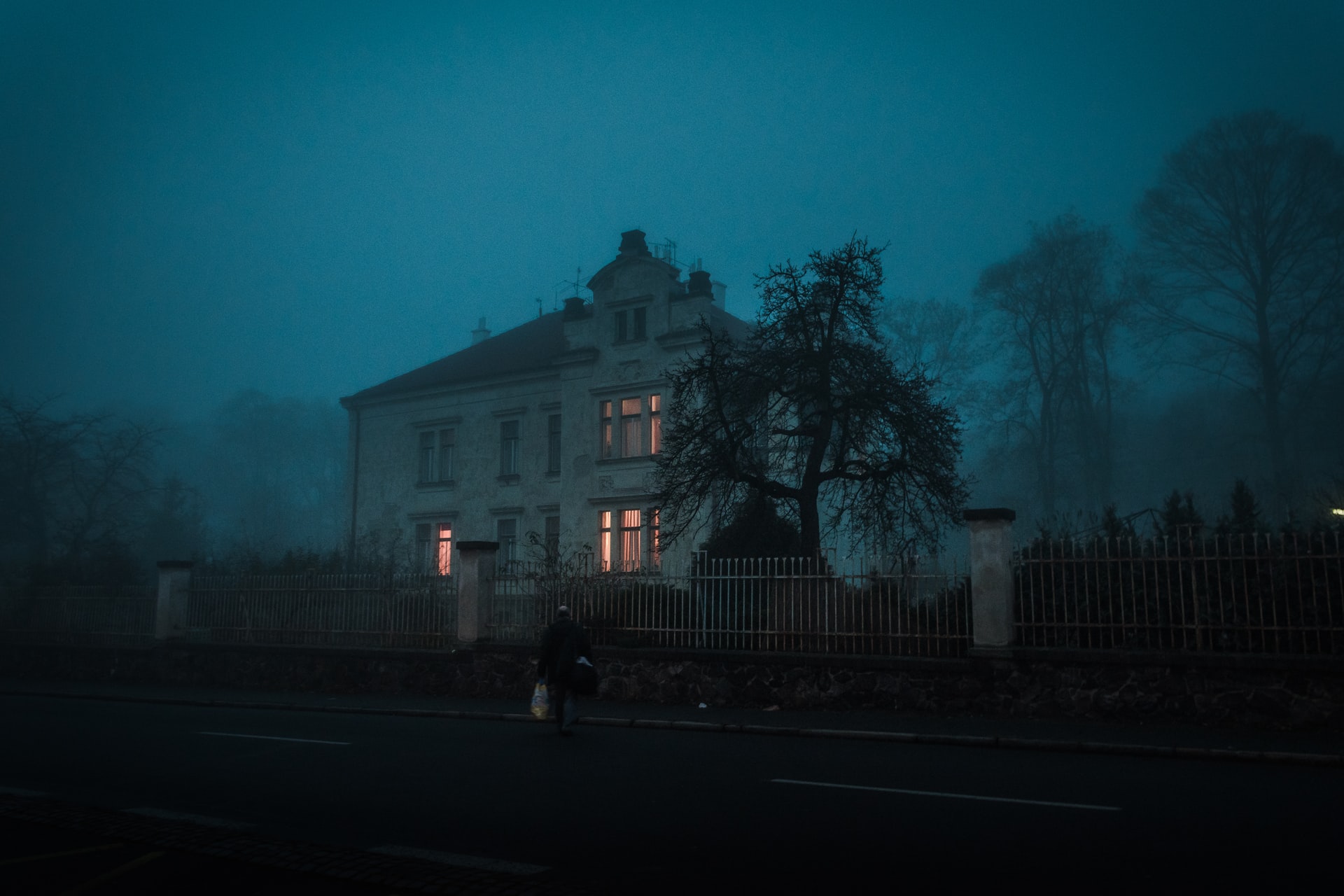 From cute Japanese anime thrilling horror movies, Japan has a rich storytelling tradition. Do you like watching thrilling horror movies or visiting terrifying haunted places that will send a chill down your spine? Visiting a haunted house in Japan, is especially popular in the summer season. But when summer comes to an end and fall, with beautiful autumn leaves and pleasant temperatures, is peaking around the corner there are a also many places where you can get a chilling experience. Japan is home to some of the most terrifying haunted house attractions that make your heart pound and send chills down your spine and make you shake like a leaf. Visiting these scary attractions will be a memorable autumn experience, if you dare… Here you can find the best haunted house attractions in Japan!
How to get there to Fuji-Q highland
How to get to hanayashiki, how to get to daiba haunted school, how to get to ifu musebiya, how to get to greenland, how to get there to joypolis, how to get to rusutsu resort amusement park, how to get to yokohama cosmoworld, how to get to hirakata park, 10. onryou zashiki (tokyo), japan wonder travel tours , other articles you might enjoy, 1. fuji-q highland (yamanashi).
Fuji-Q Highland is a popular amusement park located in Fujiyoshida city, Yamanashi prefecture. It is best known for the exciting roller coasters with extraordinary speed and height. But if you you are looking for some extra thrills, don't miss the super scary Labyrinth of Fear . Widely recognized as the largest and most terrifying haunted house in Japan where you can experience terror with all five senses! You will walk around a setting of a spooky, dim hospital, which was according to the legend, was once used for cruel human experiments. It usually takes about 50 min to complete the 900m of horrifying maze where you will be continuously chased by bloody ghosts or get scared by frightening screams and sounds!
Fuji-Q highland 10 am – 6 pm Fuji-Q Highland entrance ticket + ¥4,000 set (4 people), ¥3,000 (up to 3 people) No Fuji-Q Highland entrance, ¥8,000 (up to 4 people)
Buy Fuji Q general admission tickets with discount online
From Tokyo station, take the JR Chuo Line to Otsuki station. Transfer to Fuji Kyuko Line and get off at Fujikyu-Highland.
2. Hanayashiki (Tokyo)
If you are looking for a spine-chilling experience around Tokyo, visit Hanayashiki, which is known as Japan's oldest amusement park with more than 150 years of history. Its' central location, within walking distance to other world-famous tourist attractions in the Asakusa area such as Kaminarimon 'Thunder Gate', Sensoji Temple and TOKYO SKYTREE .
There are three different types of haunted attractions that you can try in Hanayashiki. Sakura-no Onryou is the most popular one which, the background story is about a woman trapped there as a spirit of Sakura tree which was cut down during the construction of the amusement park. You will walk through the dark, narrow passage while encountering ghosts and scary Japanese dolls in kimono. The attraction has no age restrictions, so is a little less spookier but still scare enough. Thriller Car is another thrilling ride which is enjoyable even for kids at the age of 5 or above. Ghost Mansion is the latest attraction where you can get a scary experience not only visually but also through your ears with headphones!
Hanayashiki 10 am – 6 pm Admission fee Hanayashiki ¥1,000 + 3 ride tickets (¥300) / ¥2,500 for a Free Ride Pass.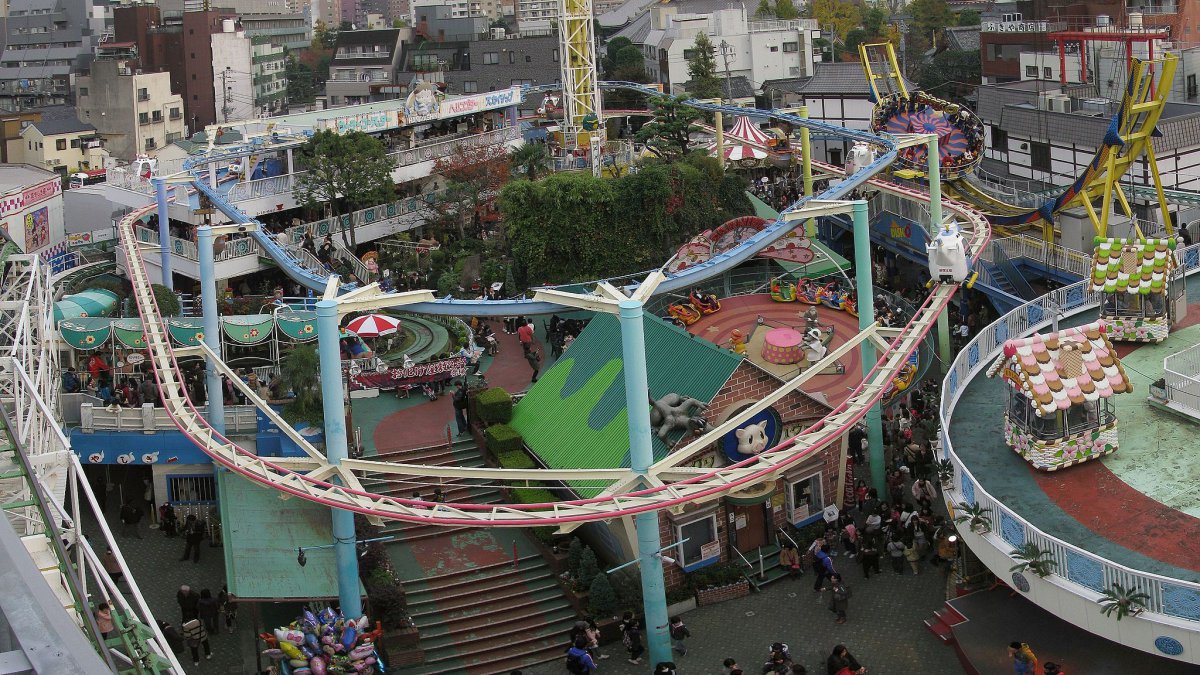 8min walk from Asakusa Station
3. Daiba Haunted School (Tokyo)
Another must-visit haunted spot in Tokyo is Daiba Haunted School, conveniently located on the 4th floor of DECKS Tokyo Beach Seaside Mall in the Odaiba area . This dreadful attraction features a setting of an old, abolished elementary school which is often seen in typical Japanese horror movies. You can't make your way out of the spooky building unless you solve the mysteries and complete missions to save the spirits of dead students who passed away in the school in the past. This attraction is available in Japanese, English and Chinese.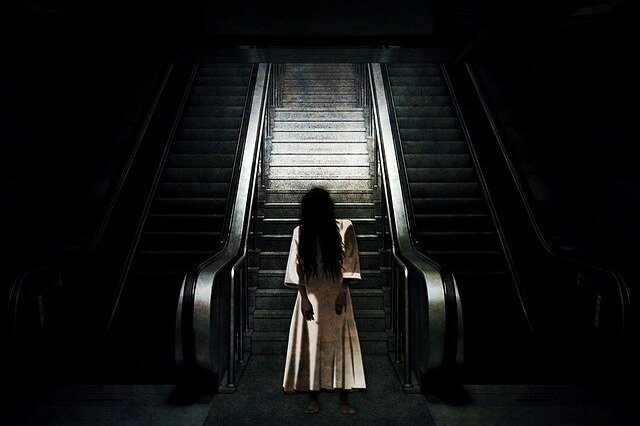 4min walk from Odaiba-kaihinkoen station
Daiba Haunted School 11 am – 9 pm Admission fee ¥800
4. Ifu Musebiya (Tokyo)
Ifu Musebiya offers a unique, unforgettably scary experience for everyone. The storyline of this escape house is set like this: It takes place in a small, old Japanese house which is for rent. You happen to find the house on the internet and contact a real estate company to book a viewing. As you walk into the house, you will immediately realize something weird. Bloody bathroom, dark rooms with no light, and spooky noises from the old stairs…What makes it different from other haunted experiences is the fact that you will be chased by not ghosts, but a bizarre murderer! You and your friends will have to complete the missions to get out of the terrifying house and escape from the bloodthirsty killer.
Ifu Musebiya 2 pm – 9 pm (weekdays) 11 am – 9 pm (weekends & holidays) Admission fee ¥3,000 (adult)
A short walk from Honancho station on the Tokyo Metro Line. Staff will meet you at the station and bring you to the haunted house.
5. Greenland (Kumamoto)
Greenland is a popular amusement park located in Arao city, Kumamoto prefecture. They boast over 80 different types of rides and attractions, ranging from exciting roller coasters for adults to kid-friendly ones. It is also home to luxury hotels, a giant shopping mall, golf courses and casual restaurants, making it a perfect destination for family weekend trips. Greenland's Horror Tower is one of the five haunted attractions where scary stories have been repeatedly reported. Some people say they heard a creepy voice of a woman from the old elevator which is currently not available for some reason. Others have reported they got pulled by their legs while walking up the stairs inside the tower. It is all up to you to believe or not, but definitely worth a visit if you want to uncover the truth!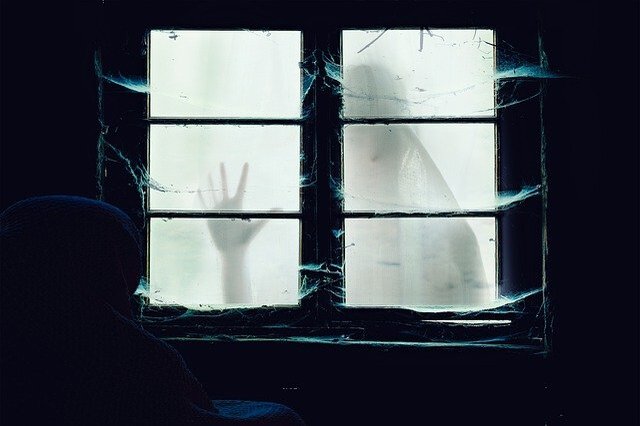 Greenland 9.30 am – 4.30 pm (weekdays) 9.30 am – 5 pm (weekends) Admission fee ¥5,200 (adult, unlimited rides)
It is a 10 min taxi or bus ride from Arao Station
6. Joypolis (Tokyo)
Joypolis is Japan's largest indoor amusement park in Odaiba, Tokyo. It attracts numerous visitors as a great spot to enjoy exciting attractions even on a rainy day. There are about 20 types of attractions featuring the latest technology including VR games. Mystic Mansion is a perfect option for groups to experience the creepy world of traditional Japanese monsters with the latest 3D technology. Try Murder Lodge which scares you with terrifying sound coming from the headphones. If you are a big fan of Japanese horror movies, SADAKO -The Curse Psychic Manor- is definitely the best!
Joypolis 10 am – 8 pm (weekdays) 10 am – 9 pm (weekends & holidays) Admission fee ¥4,500 (adult, admission + unlimited rides)
A few minutes walk from Odaiba-kaihin Koen station
7. Rusutsu Resort Amusement Park (Hokkaido)
About a 2-hour bus ride from Sapporo station you will find yourself in one of Japan's most popular and largest resort destinations ; Rusutsu Resort. During the winter season, it attracts numerous visitors as a great ski resort with the beautiful powder snow. The summer is the perfect time to enjoy outdoor activities such as rafting and camping with the scenic views of lush green mountains. Their amusement park boasts about 60 types of attractions and rides enjoyable for all ages. House of the Dead-Cursed Girl is a lesser-known haunted house which offers a hair-raising experience. As you walk into the dark building, all you can hear is continuous screaming and a creepy voice of a cursed girl who has been trapped there for ages even after her death.
Rusutsu Resort Amusement Park 9 am – 4.30 pm (weekdays) 9 am – 5 pm (weekends & holidays) Admission Rusutsu ¥5,100 – ¥5,600 (adult, season dependent)
Free bus service is available from Sapporo Station (※Reservation is required).
8. Yokohama Cosmoworld (Kanagawa)
Located in the heart of Yokohama Minatomirai district, Yokohama Cosmoworld awaits you with two types of terrifying haunted attractions to test your courage and bravery. Try Shin-yureido with creepy traditional Japanese dolls and spooky noises to scare you through a dark, horrifying maze while you are on a small vehicle. You can choose the scary level of your thrilling journey out of three options. Yureikan is another horrifying adventure which takes you to a terrifying world where Dr. Edgar secretly conducts cruel tortures and human experiments. Which attraction sounds more exciting to you? Either way, it will be a bone-chilling experience!
Yokohama Cosmoworld 11am – 8pm Yokohama Cosmoworld is free to enter, and a fee is charged for each attraction (Shin-yureido ¥600, Yureikan ¥500)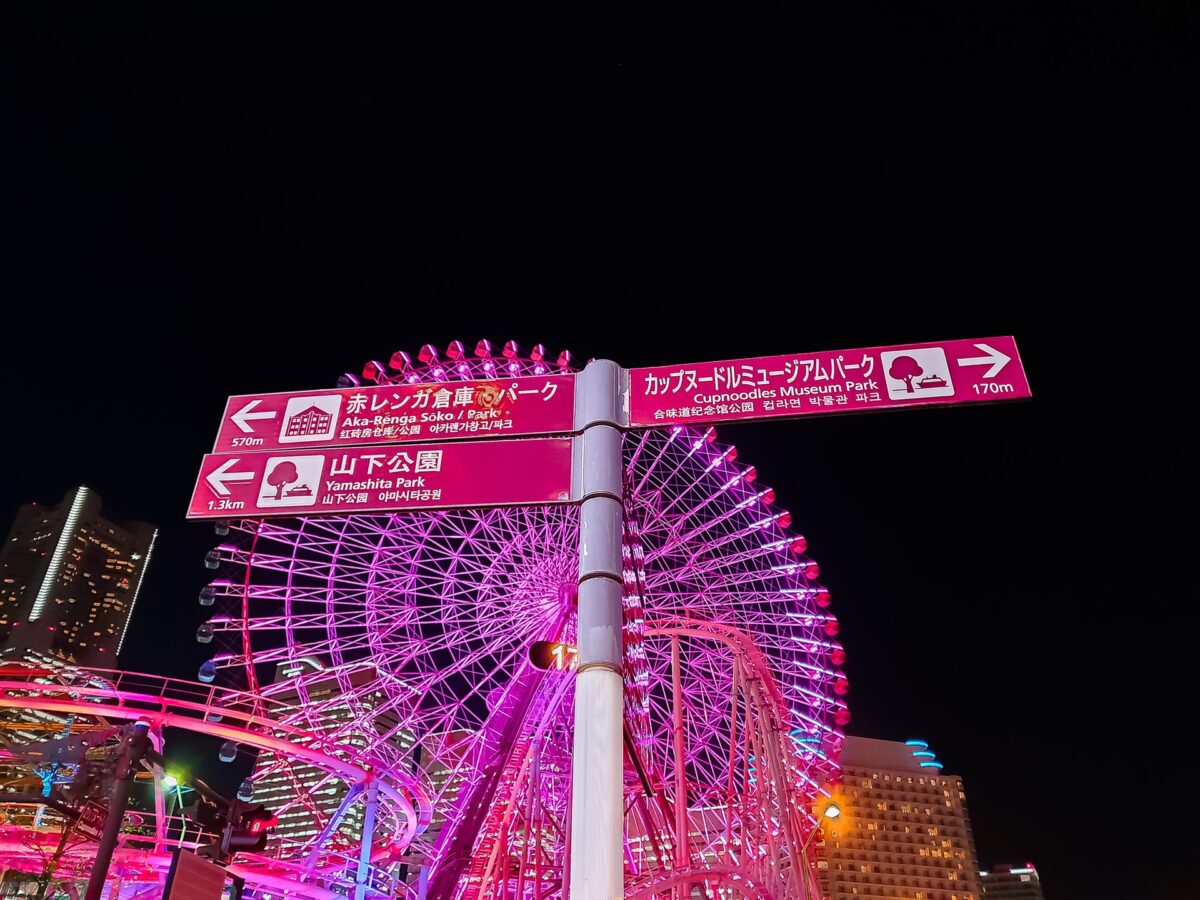 2 min walk from Minatomirai Station or 10 min walk from Sakuragi-cho Station
9. Hirakata Park (Osaka)
Opened in 1910, Hirakata Park is the oldest and most famous amusement park in the Kansai region. It attracts more than 1 million people every year with a wide variety of exciting attractions and rides. Some of them are more family-friendly ones and easy to ride even for small children with their parents. However, there are also some more scary things to do. Dororon Travel is a popular haunted house where you hop on a guided vehicle and travel through a dark world which is home to traditional Japanese ghosts. At the end of the ride, there is a slot game that you can play for free. If you win, you can get a memorable picture with the scary, but kind of adorable ghosts!
A few minute walk from Hirakata park Station
Hirakata Park 10 am – 5 pm (weekdays) 10 am – 6 pm (weekends & holidays) Admission fee ¥4,500 (adult, admission + unlimited rides)
This haunted house was opened in 2018 and designed by the famous horror-mastermind Hirofumi Gomi, and featuring visual effects by digital art experts from teamLab . The background story here is quite simple; the ghost of the Japanese Yoko, who was murdered by her husband and his mistress, haunts the scary house. Your quest is to find the ghost of the woman and give her peace by applying the antidote. Just be careful that she doesn't find you first.. Onryou Zashiki occasionally holds special events for that extra scare factor that will make you scream like never before.
Onryou Zashiki 10 am – 9 pm Admission fee ¥1,030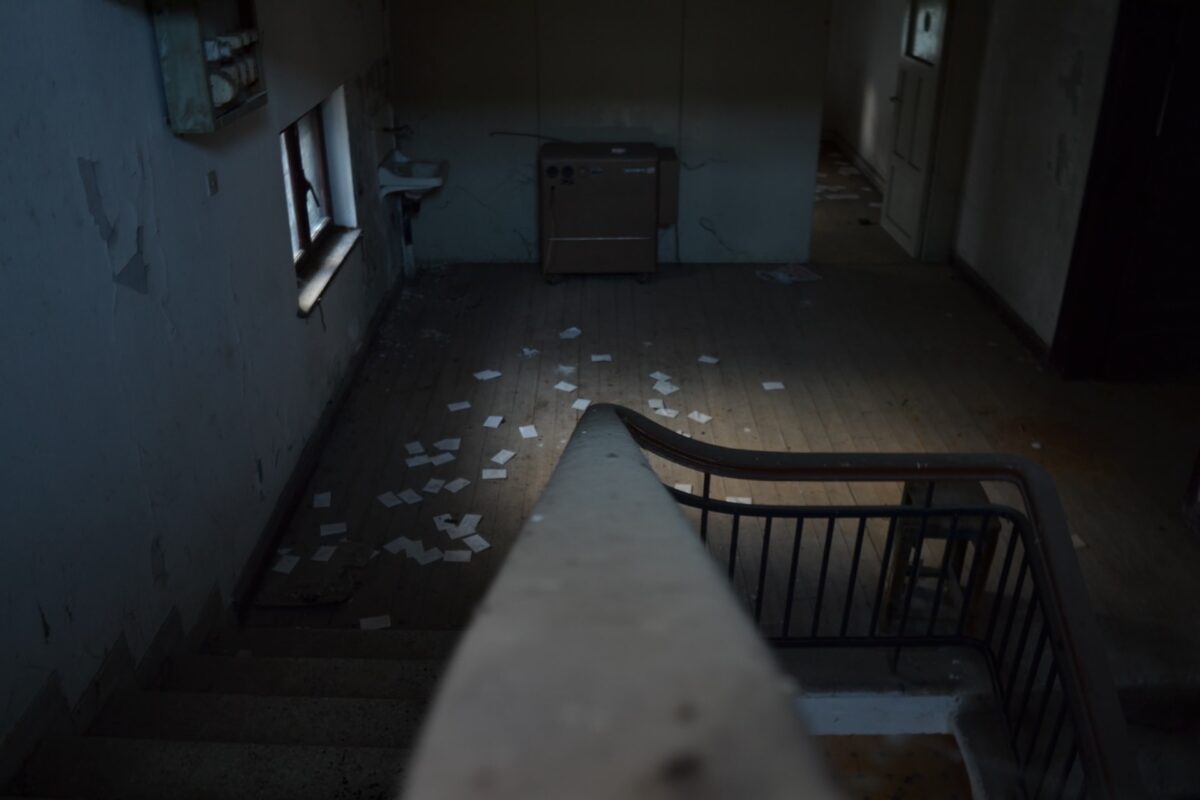 Japan Wonder Travel is a travel agency that offers guided tours throughout Japan. From private walking tours to delicious Food and Drink tours, we can help you organize the best tours just for you! If you want to explore Japan and learn more about the history and backstories of each area you are visiting, our knowledgeable and friendly English speaking guides will happily take you to the best spots! In addition, we can provide you with any assistance you may need for your upcoming trip to Japan, so please feel free to contact us if yu have any questions or need some help!
▶ Tokyo Fish Market Tour @Tsukiji – Enjoy Local Food and Drink Explore the most lively and popular fish market in Tokyo and try some of the local's favorite street foods and sake with one of our friendly and knowledgeable English speaking guides!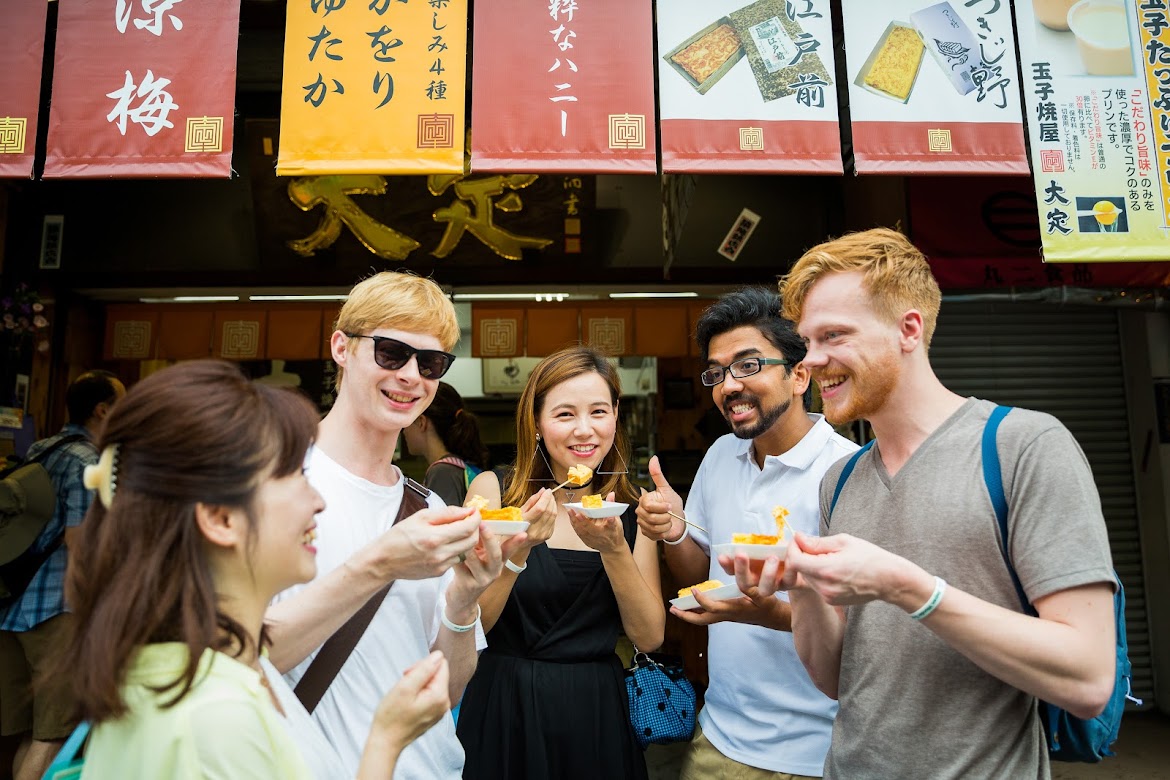 ▶ Tokyo 1–Day Highlights Private Walking Tour (8 Hours) There's no better way to explore an area than taking a tour with a knowledgeable local guide. You will have the chance to learn about the history and interesting background stories of Tokyo, as well as discover some hidden gems which can be hard to do without a guide.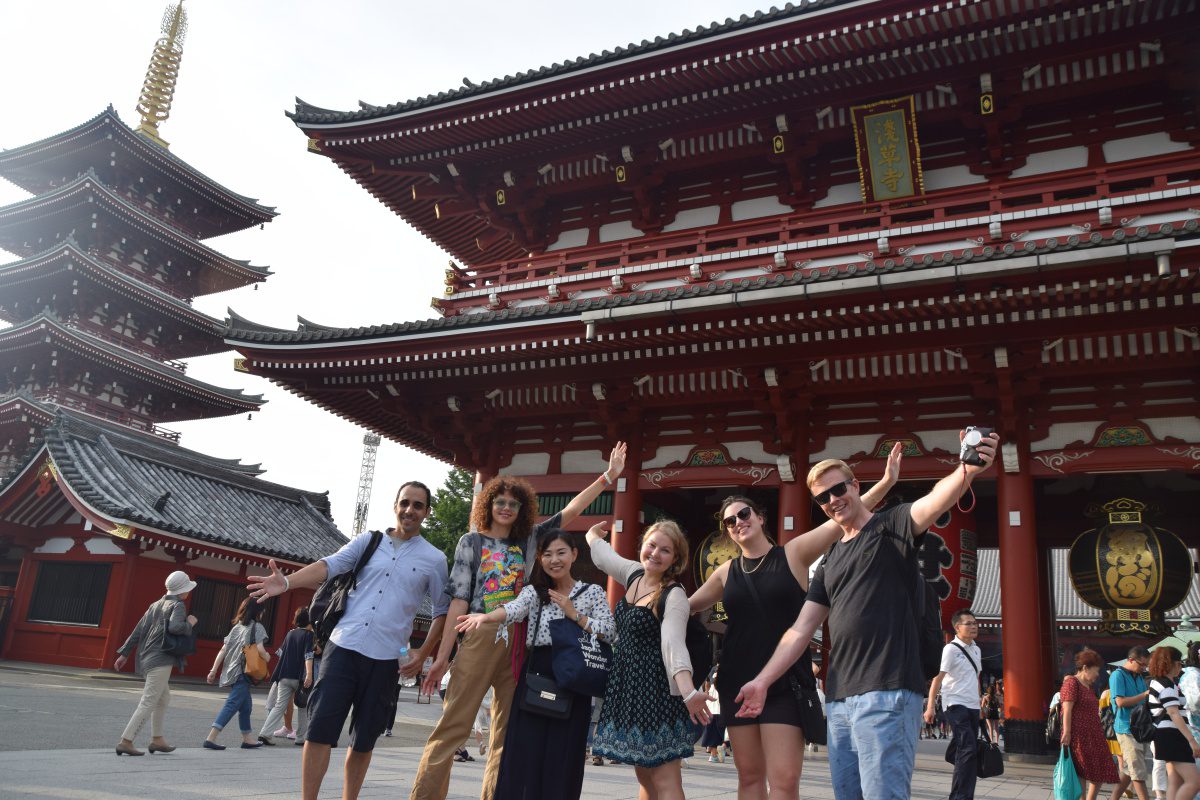 ▶ Mt. Fuji Day Trip Bus Tour from Tokyo Experience the breathtaking views of Mt. Fuji by visiting the highlights of the area on our guided sightseeing bus tour! Departing from Shinjuku in central Tokyo, you can travel comfortably to all of the best spots in the area by bus.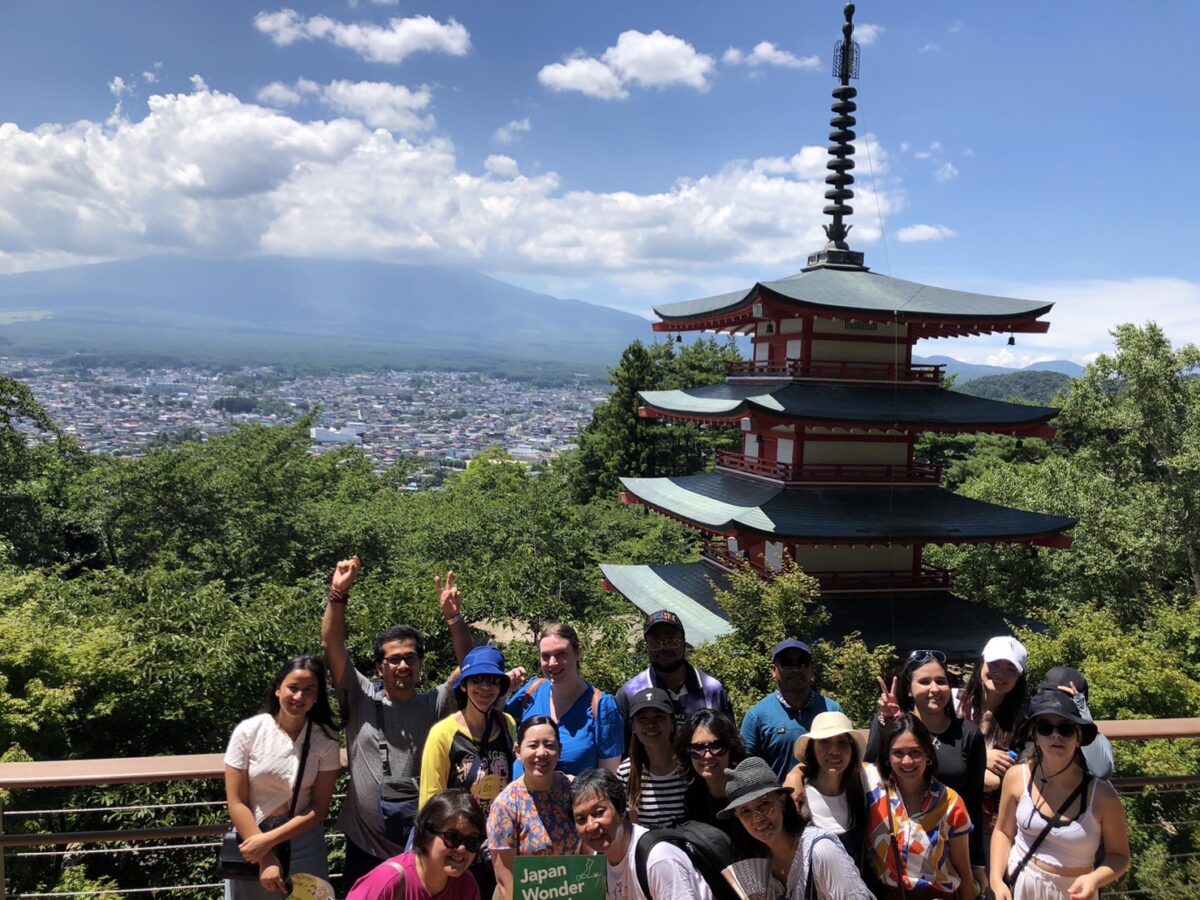 You might think haunted houses are something for children. This is partly true as some of the terrifying attractions introduced above can be enjoyed regardless of age. On the other hand, there are much scarier ones designed for adults with a sophisticated story and horrifying gimmicks. Japan is known for its terrifying horror stories for a reason. Visiting these spots will make your blood run cold and screaming as you walk through a spooky world of ghosts!
Follow us on Instagram , Facebook , Twitter , and TikTok for more travel inspiration. Or tag us to get featured!
Happy traveling!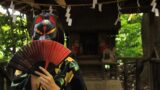 Miho Shimizu is a Japanese freelance writer settled in Shizuoka with her husband and two rabbits. Fascinated with travelling at the age of 18, she has spent most of her long holidays exploring incredible spots around Japan. Also love to listen to music, draw, and read novels over a cup of green tea.
This post may contain some affiliate links. When you click through and make a purchase we may receive some commission, at no extra costs to you.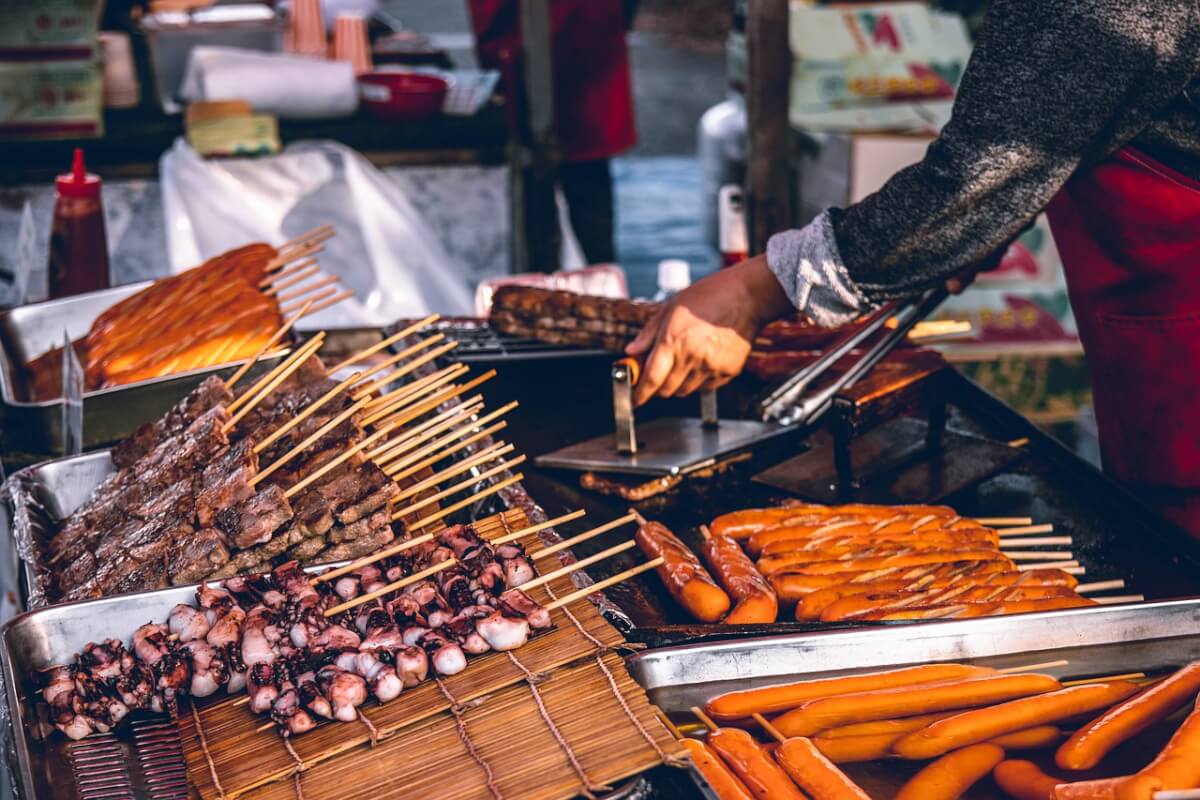 Popular destinations
Hidden places in Japan
Tours and workshop
Food and drink in Japan
Itinerary in Japan
Places to visit in Tokyo
Food and drink in Tokyo
Seasonal events
Tours & workshops
Day trip from Tokyo
Itinerary in Tokyo
Places to visit in Kyoto
Food and drink in Kyoto
Itinerary in Kyoto
Day trip from Kyoto
Travel tips
Accommodation
Cultural tips
Transportation
Tokyo Food Tours
Kyoto Food Tours
Tokyo Private Tours
Kyoto Private Tours
Fukushima Tours
Mount Fuji Tours
Tour Package
Media Kit(English/日本語)
Millions of 'ghost homes' sit empty in Japan. You can snag one for as little as $550
Small towns in Japan are 'on the verge of collapse' as their population ages and young people move to cities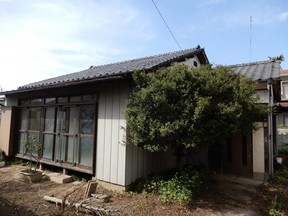 Article content
As millions of homes sit empty in rural Japan, local governments are attempting to attract new residents by giving the homes away for next to nothing — and, sometimes, for nothing at all. 
According to Insider , Japan's Housing and Land survey logged a record high 8.49 million unoccupied homes, known as Akiya , in the country in 2018. 
Many of the homes have been left empty after the owners died or people simply moved away. 
Enjoy the latest local, national and international news.
Exclusive articles by Conrad Black, Barbara Kay, Rex Murphy and others. Plus, special edition NP Platformed and First Reading newsletters and virtual events.
Unlimited online access to National Post and 15 news sites with one account.
National Post ePaper, an electronic replica of the print edition to view on any device, share and comment on.
Daily puzzles including the New York Times Crossword.
Support local journalism.
Exclusive articles by Conrad Black, Barbara Kay, Rex Murphy and others. Plus, special edition NP Platformed and First Reading newsletters and virtual events
Create an account or sign in to continue with your reading experience.
Access articles from across Canada with one account.
Share your thoughts and join the conversation in the comments.
Enjoy additional articles per month.
Get email updates from your favourite authors.
Don't have an account? Create Account
In total, the survey found that 13.6 per cent of Japan's 62.4 million homes were unoccupied, an increase of 3.2 per cent since 2013. 
The Japanese government is trying to lure people to take ownership of the abandoned homes through a host of incentives, including providing millions of yen in renovation grants, new zoning laws and rock-bottom prices. 
Cities such as Tochigi and Nagano have "akiya banks" — websites that are developed by municipal governments and list abandoned homes. According to Insider, some of the akiyas are available for as little as 50,000 yen or C$549. 
Making it even easier for people to get their hands on a vacant or "ghost home," the town of Okutama (located in western Tokyo) is offering aging buildings for free, reported Nikkei . 
While the free buildings have deteriorated too much to be considered habitable, new owners of the properties have found innovative ways to repurpose them, renovating them into restaurants and ateliers. 
"The program not only helps the old owners, who were struggling to utilize the properties and pay taxes, but also for the town by reducing the number of abandoned buildings that could collapse or otherwise pose risks in the future," a spokesperson for the Okutama government told the outlet.
Meanwhile, some governments have found that offering cash is an easy way to attract residents. 
As Nikkei reported, the city of Mikasa, located on Japan's second-largest island Hokkaido, recorded an 11 per cent decrease in unoccupied, unlisted homes after it rolled out generous subsidies for child care and home purchases, as well as incentives for long-distance commuters.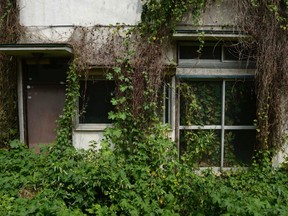 For decades, Japanese citizens have been "fleeing" rural villages and towns in favour of urban regions, according to The Atlantic. This means that small towns are "on the verge of collapse," as their population ages and young people continue to move to cities. 
As the outlet reports, only 53 per cent of the country's population lived in urban regions in 1950. In 2014, 93 per cent lived in such areas. 
Japan also has a much higher percentage of empty homes than many other countries. In 2018, 13 per cent of homes were vacant, compared to 8.3 per cent in France, 6.7 per cent in South Korea and 2.5 per cent in the United Kingdom, according to Nikkei. 
The country's attempt to lure new residents to rural areas with cheap prices is a part of a much larger trend across the globe, including in the United States and Italy. 
Last year, dilapidated homes in Cinquefrondi, a community in Calabria, southwest Italy, put homes on the market for a single Euro. The so-called "Operation Beauty" was meant to reverse a trend of depopulation, as younger Italians moved out of the area in search of work, said CNN . 
This year, another Italian town, Castiglione di Sicilia , on the island of Sicily, also offered abandoned, ruined homes for a single Euro. 
Our website is the place for the latest breaking news, exclusive scoops, longreads and provocative commentary. Please bookmark nationalpost.com and sign up for our newsletters here .
Postmedia is committed to maintaining a lively but civil forum for discussion and encourage all readers to share their views on our articles. Comments may take up to an hour for moderation before appearing on the site. We ask you to keep your comments relevant and respectful. We have enabled email notifications—you will now receive an email if you receive a reply to your comment, there is an update to a comment thread you follow or if a user you follow comments. Visit our Community Guidelines for more information and details on how to adjust your email settings .
To contribute to the conversation, you need to be logged in. If you are not yet registered, create your account now - it's FREE.
FIRST READING: Terrorist sympathizers on Parliament Hill – Canada's Palestinian extremism problem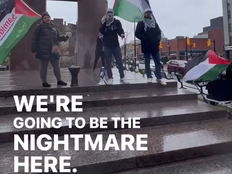 CBC tells journalists to not call Hamas 'terrorists' in leaked memo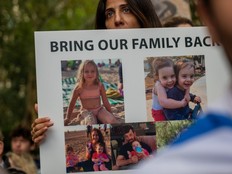 Israel-Hamas war updates: Canadian military flight leaves Tel Aviv with 130 people on board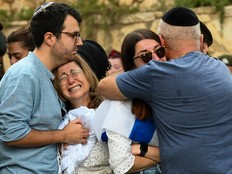 Randall Denley: Doug Ford is politically done. His party needs to tell him that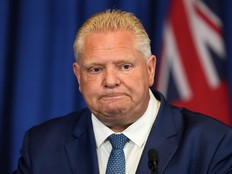 John Ivison: The leaders of the free world have no time left for unserious Canada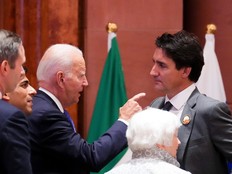 Advertisement 2 Story continues below This advertisement has not loaded yet, but your article continues below.
Beauty Bar: NARS Powermatte High-Intensity Lip Pencil
The popular Powermatte collection from NARS expands with this lineup of long-wear lip pencils.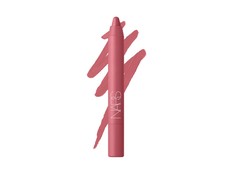 Best Amazon Prime Day deals in Canada 2023
Shop top deals in tech, beauty, home, kitchen, sleep, kids and more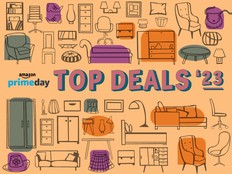 Top carry-on luggage for travelling anywhere and everywhere 
Keep calm and carry-on with these top luggage brands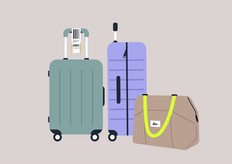 Amazon Prime Day alternatives: The best rival sales
Deals from Brooklinen, Best Buy and other favourite retailers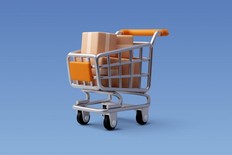 Amazon Prime Day Oct. 11: Best deals on TVs
Amazon's Big Deal Days offers sales on Fire TVs, Samsung and LG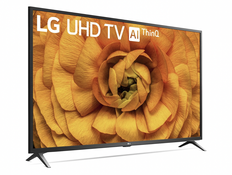 This website uses cookies to personalize your content (including ads), and allows us to analyze our traffic. Read more about cookies here . By continuing to use our site, you agree to our Terms of Service and Privacy Policy .

Virginia Beach
History & facts
Famous people
Famous landmarks
AI interviews
Science & Nature
Tech & Business

Discover something new everyday
Famous places
Food & Drinks
Tech & Business
Tokyo – Activities & Things to do
10 Spooky Haunted Houses and Places in the Japan
by blackrabbitkdj from Pixabay
Read Next →
7 interesting Japanese inventions 
10 Spooky Haunted Houses and Places in Japan
1. aokigahara forest – yamanashi prefecture.
Image by Ajari from Wikimedia
2. Daiba Ghost School – Tokyo Prefecture
Image by Catharina77 from Pixabay
3. Round Schoolhouse Ruins – Hokkaido Prefecture
Image by Stefan Keller from Pixabay
4. Oiwa Inari Shrine and Sharikimon-Dori, Yotsuya – Tokyo Prefecture
Image by Higa4 from Wikimedia
5. Awashima Shrine – Wakayama Prefecture
Image by Motokoka from Wikimedia
6. Oiran Buchi – Yamanashi Prefecture
7. obaken – tokyo prefectures.
Image by Dean Lewis from Pixabay
8. Nakagusuku Hotel Ruins- Okinawa Prefecture
Image by x768 from Wikimedia
9. Maruoka Castle – Fukui Prefecture
Image by Tomio344456 from Wikimedia
10. Himuro Mansion – Tokyo Prefecture
Image by SilviaP_Design from Pixabay
Discover Walks contributors speak from all corners of the world - from Prague to Bangkok, Barcelona to Nairobi. We may all come from different walks of life but we have one common passion - learning through travel.
Whether you want to learn the history of a city, or you simply need a recommendation for your next meal, Discover Walks Team offers an ever-growing travel encyclopaedia.
For local insights and insider's travel tips that you won't find anywhere else, search any keywords in the top right-hand toolbar on this page. Happy travels!
Hello & Welcome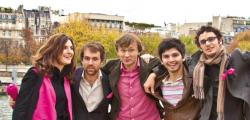 Popular Articles
Top 20 Streets to See in Paris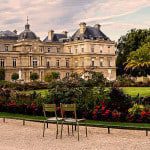 Paris in two days
Top 15 Things to do Around the Eiffel Tower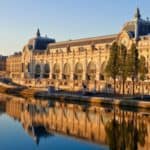 The Best Way to Visit Paris Museums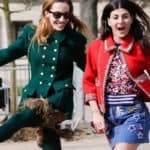 Top 15 Fashion Stores in Le Marais
Visit europe with discover walks.
Paris walking tours
Montmartre walking tour
Lisbon walking tours
Prague walking tours
Barcelona walking tours
Private tours in Europe
Privacy policy
© 2023 Charing Cross Corporation

Latest Headlines
English Edition Edition English 中文 (Chinese) 日本語 (Japanese)
Print Edition
More More Other Products from WSJ Buy Side from WSJ WSJ Shop WSJ Wine
This copy is for your personal, non-commercial use only. Distribution and use of this material are governed by our Subscriber Agreement and by copyright law. For non-personal use or to order multiple copies, please contact Dow Jones Reprints at 1-800-843-0008 or visit www.djreprints.com.
http://online.wsj.com/articles/map-of-haunted-homes-is-landlords-nightmare-in-japan-1414687248
Map of 'Haunted' Homes Is Landlords' Nightmare in Japan
Property owners give discounts for apartments where ghastly events took place.
Oct. 30, 2014 12:40 pm ET
TOKYO—Wherever there are houses haunted by misfortune, Teru Oshima wants to hear about it.
Copyright © 2023 Dow Jones & Company, Inc. All Rights Reserved. 87990cbe856818d5eddac44c7b1cdeb8
What to Read Next
DSW : DSW Halloween styles starting at $15
adidas : Special: Up to 60% Off Sale + Full-Price Items w/ adidas Promo Code
Kohl's : Kohl's promo code: 30% Off for Kohl's Rewards Members
AT&T : Get the iPhone 15 Pro with titanium with up to $1,500 discount
TurboTax : Save up to $15 with TurboTax coupon 2023
Walmart : $25 Off Walmart Promo Code | Valid on Any $50 Order
Most Popular news
Most popular opinion, most popular opinion, recommended videos.
Copyright © 2023 Dow Jones & Company, Inc. All Rights Reserved
Chilling Haunted Houses in Japan That Will Keep You on Your Feet! (Part 1)
When it comes to scary things and Japan, foreigners might be familiar with famous Japanese horror films like The Ring or The Grudge, which made the image of a pale white girl with long black hair wearing a long white dress an image that stuck is inside a lot of people's head. However, those horror films only exist inside the television, and as scary as it may be, the girl from the well cannot crawl out of the tv to haunt you. So what should you do if you want to experience real terror? What if you're going to experience the thrill like the characters in the movie?  
Well, if an answer is what you are looking for, then this article is just the one for you! In this article, I will be telling you about three haunted houses in Japan that will give you that real chilling experience!  
Let's see which chilling haunted houses in Japan made the list!
The list is composed of haunted houses that are around or not too far from Tokyo, the capital of entertainment in Japan. Don't get too spooked by the haunted houses listed below!
1. The Labyrinth of Fear in Fuji Q Highland  
When you see the word "Fuji", you probably think about the aesthetically pleasing view of the beautiful snow-capped Mt. Fuji, or maybe the hills of seasonal flowers near the mountain. A contrast to that calming view, however, is the Fuji Q Highland. This amusement park is located in Yamanashi prefecture, and you can enjoy the thrilling rides as you watch Mt. Fuji!  
Fuji Q Highland has earned its popularity through its famous crazy roller coaster that would make your stomach turn upside down and down-side up – the Dodonpa! How stupid is this roller coaster? Well, this rollercoaster is, in fact, the world's fastest rollercoaster! Many tourists from all over the world, and also Japanese people themselves, came to this amusement park to experience the thrills and other attractions that this park has to offer each year. Nonetheless, other than the screams from the wild rides, you might be able to hear the shouting from another attraction of the park. That's right; those screams are from the Super Scary Labyrinth of Fear – the haunted hospital that holds the world record of being the second most extended haunted house!  
The haunted hospital is a long horizontal building, designed to look old and in an almost-crumble-down state, with grey and black paint and cracked windows. The building has an equally old fence around it, with lines of barbwires on top of the wall. Warning signs and bloody letters could be seen around the building. To kick things off, greeting you in front of the gate is a staff dressed in a blood-splattered nurse gown. Another fun feature about this haunted house is that you can buy a charm before entering from a vending machine. A charm or as called in Japanese as "omamori" is advertised that it could help weaken the "spirit's power" that are present inside the hospital and make the experience less scary for those who might not feel so ready for the all the ghosts and ghouls.
To make sure everyone knows about the rules and other information, a video will be shown to the visitors before entering. Once you enter the hospital, it is advised that you keep walking without stopping and don't run back to the entrance where you came from. Don't worry though, because this is a long journey if there is an emergency you can always use the escape route that is clearly stated.
As the name suggests, everything inside the building is hospital-themed; from the different rooms (x-ray room, treatment room, long hallways with doors on each side, etc.). Just think of the fear you might have as a child when you go to get a shot at the hospital, but triple it with old, wrecked items of furniture, hospital equipment, eerie hallways, chains, and, of course, corpses.  
The scariest part of it all might be the fact that a real event inspired this haunted house. The story says that in the past, doctors in a hospital near Mount Fuji was illegally selling patient's internal organs and throwing the bodies away near the area, creating a spirit hotspot. It is also said that the spirits of the dead came back to haunt the doctors that did them wrong in the living world.  
If you are prepared to take the long haunting journey, 900 meters to be exact, inside the Super Scary Labyrinth of Fear haunted hospital of Fuji Q Highland, here are some information!  
Age limit: Elementary school student  
Price: 1 pair (maximum four people) is 8000 yen
People with free pass: 1 couple (4 people) is 4000 yen, and 1 group of 3 people is 3000 yen  
*Ticket price fluctuates and depends on seasons and hours
For more information, visit their website here . Available in English and Japanese.
2. Onryou Zashiki at Tokyo Dome City  
Tokyo Dome City, or as some people might have known as its nickname "Big Egg", is a tourist site with a different attraction. The Tokyo Dome is a large stadium where sports, concerts, and other events are held. The dome is capable of holding up to 55,000 people, and popular events are held annually inside this building. Other attractions include amusement parks, restaurants, spas, event halls, shopping sites, and more! You can read more about Tokyo Dome City in an upcoming new article. Nonetheless, if you feel like the thrill from all the rides is not enough from you, then Onryou Zashiki is the perfect attraction for you.  
Opened just last year, in  April 2018, Onryou Zashiki is a haunted house with a "traditional Japanese" theme. "How traditional is it?", You may wonder, well, you can have a taste of the traditional Japanese culture from the very beginning of the journey, because you have to take off your shoes before you enter! Red lockers are located in the first area that you walk into, and is the place that you keep all your shoes. Don't  worry if you don't know Japanese; the staffs will guide you through the basics of the haunted house.
The name Onryou Zashiki translates to "revengeful house spirit", with the world "Onryou" meaning "revengeful spirit" and "Zashiki" meaning "room" and usually associates with spirits that reside in a house.  
This traditional Japanese themed haunted house has a particular storyline. The story says that a horrible death of a wife killed by her husband and buried underneath the house causes the house to be filled with curses. The vengeful spirit of the murdered wife creeps out from the floor to haunt anyone who dares enter the house. Without your shoes, your feet are fully exposed to the haunting floors of the house, adding another fearful factor to the experience. Inside the haunted house, you will have to solve a mission in regards to a woman named "Yoko", who you will meet inside. Don't worry; she is not there to scare or jump at you – Yoko is a Japanese woman mannequin, sitting on a bed. I will not spoil you with who she is, but she is the critical character of your mission.
Will you be able to succeed in the mission? Will the dark spirits get you first? Find out the answer for yourself at the Onryou Zashiki haunted house in Tokyo Dome City! The opening hours of this haunted house is: Onryou Zashiki Extreme (standard version): 10 a.m. – 4 p.m. / Onryou Zashiki Extreme (hard version): 5 p.m. – Closing
Age limit: Over six years old  
Price: 820 yen  
For more information, visit their website here . Available in English, Japanese, Korean, and Chinese.
3. Daiba Haunted School in Decks Tokyo Beach
Odaiba is an artificial island located in Tokyo. It has many exciting and unique attractions, from a replica of the Statue of Liberty, to the long rainbow bridge, to the enormous unicorn Gundam standing strong and tall in front of Diver City Tokyo Plaza. You can read more about Odaiba and interesting tourists attractions here .  
One of the most significant attraction with diverse entertainment in Odaiba is DECKS Tokyo Beach. The area includes four different types of entertainment; an amusement park called "Tokyo-Joypolis", Legoland Discovery Center, Madame Tussauds Wax Museum, and Tokyo Trick Art Museum. Each attraction has their fun and unique characteristic and activity that you can enjoy.
An attraction that we will talk about in this article is the Daiba Haunted School located in the DECKS Tokyo Beach. This haunted school is opened from 11 a.m. to 9 p.m.
The outside of Daiba Haunted School is decorated to look like a traditional Japanese school, with the small gate in front and the rustic wood. The only difference would be the amputated body hanging on the side of the haunted house, wearing a traditional Japanese yukata, with messy long hair, and a battered face with chilling eyes that always stares at you. The story behind Daiba Haunted School is that after a young school girl committed suicide, her spirit came back to haunt her classmates to follow the same path. Corpses start to pile up as the number of dead students rises, to the point where the principle of the school decided to commit suicide, leading to the school getting closed. The mission of the visitor is to go inside the school and give offerings to the unsettled spirits so that they could move past their painful memories at the school. The offering is a bonfire, and the visitor has to go deep inside the school to reach the point.  
Before entering, the staff will inform you about the rules, one of which is that you can not stop walking at any point inside. If you genuinely want to return before finishing, you have to say a safe phrase, and after saying this, the staff will lead you out of the haunted school.  Don't know Japanese? No worries! The crews can speak in English, and even the videos played inside are in English. 
Inside, you will have to go through different paths before reaching your destination. Although this may sound simple, the dark pathways, constant eerie sounds, and creepy children laughing, along with hanging corpse and other scary props, might trick you and cost you to lose the path that you are supposed to take. You will be given a flashlight before entering to navigate the dark rooms and hallways inside of the school.  However, the journey does not last long since the pathway is quite short so that the whole trip may take only 10 to 15 minutes. Will you be able to save the miserable spirits inside this haunting school?
Price: 800 yen
For more information, visit their website here . Available in English, Japanese, and Chinese.
Are these Chilling Haunted Houses in Japan Keeping You on Your Feet Yet?
These haunted houses in Japan have their unique feature and spooky factors that attracts both foreigners and local tourists who dare to try experience the fun and adrenaline rush that they crave.
Are these haunted house/hospital/school giving you goosebumps? Don't worry if it does not, because we have more coming! Be on the lookout for our second part of the "Chilling Haunted Houses in Japan that Will Keep You on Your Feet" sequel, where we talk about more haunted houses and…haunted real escape rooms? Don't miss it!
Baimon / Thailand
amusement park
entertainment
fuji q highland
haunted hospital
haunted house
haunted school
/ /
currently a university student, living and studying in Japan
Related Articles
The Best Shopping Streets to Visit in Tokyo
A paradise for those who want to have a day out and spend some money, shopping streets are a popular
3 Things to Know About iPhones. Why are iPhones So Popular in Japan?
Nowadays, phones are not only used to make a call or send/receive messages but as a camera or and mi
Japan's Animal Cafes, Your One-Stop Guide
Have you ever heard of Japan's unique and memorable animal cafes? Although you may find many cat or
Behind The Culture Of Social Gatherings In Japan: The Meaning Of "Kai"
"Kai" (会) is a kanji that means "gathering, meeting". Gathering and meeting up with the people in
5 places you must go when you visit Okinawa
Welcome to Japan. When you live or study in Japan, you must go to Okinawa once. Okinawa is the tropi
2 tips for snapping up the abandoned property of your dreams, according to a dad who bought an old home in Japan for $23,000
Eric McAskill bought an abandoned house in rural Japan for $23,600.
The father of two says navigating the various databases of abandoned homes can be confusing.
"While there are some websites trying to aggregate this information, it's often all over the place," he said.
Eric McAskill bought an abandoned house in Japan for 3.5 million Japanese yen, or about $23,600, in March 2021.
Back then, the Canadian father of two was living in Bali, Indonesia, with his family.
Despite not being able to travel to Japan to take a look at the abandoned home — or akiya — in person due to border restrictions, McAskill ended up making his purchase based on a GoPro house tour video a friend had filmed.
"It had been actually a dream of mine for quite a long time," McAskill, 38, told Insider. "I spent — I don't know how many hours — just daydreaming of living in Japan and purchasing one of these houses."
According to the most recent data from Japan's Housing and Land survey , conducted in 2018, there are about 8.49 million abandoned houses in the country. That's an estimated 14% of the overall housing stock. The Nomura Research Institute, a think tank in Japan, estimated that this number could exceed 30% by 2023, per The Japan Times .
The Japanese government has introduced various schemes to address the problem, including subsidies to help with the cost of renovating these akiyas, Nikkei Asia reported. The abandoned homes vary in price depending on their size, location, and condition. Some are being given away for free , while others can go for as little as 400,000 Japanese yen , or about $2,700.
Fortunately for McAskill, foreigners can own property in Japan . He was able to complete the legal side of the transaction through a notary while he was in Bali, and he's now in the midst of restoring his property .
Below, McAskill shares two pointers that helped him in the process of becoming a homeowner in Japan .
1. Use akiya banks to find old houses
McAskill bought his akiya through an akiya bank, which is a database maintained by the local municipalities for abandoned or vacant houses.
But navigating akiya banks can be confusing because every community in Japan manages its own directory of abandoned houses, McAskill said.
"There's not a single database where you can search for properties. While there are some websites trying to aggregate this information, it's often all over the place," he said. "Contact information is usually difficult, and then usually it's somebody within a village who manages it."
While Nozawaonsen — the village where he bought his akiya — had a well-maintained database, that might not always be the case in different areas. The databases in some neighborhoods haven't been updated in years, he said.
And once you find a listing you like, speed is key: After the listing goes live, the first person to bid on the property will enter into negotiations with the owner, he said.
McAskill said he put in his offer on his akiya of choice barely a minute after the listing went live. "So because I was the first in line, then we could start to negotiate and go back and forth," he added.
2. Decide on location first
McAskill suggested that prospective homebuyers start by choosing a location first, and then narrow down the list of homes based on other criteria.
"So say I like a certain province, I'll look within this province and then start looking within the towns," he said. "Then you work on your other criteria such as whether there's a convenience store, a grocery store, or an elementary school nearby."
It's easier to find an akiya when you know what kind of environment you want to live in, McAskill said. After narrowing down the area, the next step is to visit the community and get to know the people who live there.
When it comes to the akiya itself, it should also meet certain quality standards, especially if your renovation budget is tight, he said.
"Some of the akiyas you get on the market, when you hear about these free houses in Japan, you walk in, and then sometimes it's like, 'Oh, I see why this is free,'" he added.
Watch: The true cost behind Italy's $1 homes
Logout Login
Adventure Holidays
Weekend Getaways
Driving Holidays
Travel News
From suicide forest to haunted tunnels, here's Japan's most mysterious places
Priya Srivastava , TIMESOFINDIA.COM , TRAVEL TRENDS Created : Dec 15, 2021, 10:00 IST

There's something really fascinating about the old lanes and wooden houses of Japanese cities. Japan is a beautiful country with a rich history and culture. But the country has a fair share of mysterious places and haunted lanes.
Let's explore some of the most mystifying places to visit in Japan:
Suicide Forest
Suicide Forest is one of the most unusual places in the world. The island is not for faint hearted people. The Japanese government has put a board outside the forest that reads: 'Think carefully about your children, your family,' and 'Your life is a precious gift from your parents' . It is said that whoever goes inside the forest never comes out! There's a weird kind of negative energy and silence that flows through the forest. The forest is so dark that if a person gets lost inside, it would be impossible for them to come out!
Round Schoolhouse, Hokkaido
This is an abandoned house that remains surrounded by snow. Once the place used to be happy and fun, where miners used to live. But after the miners left the region, the school was abandoned. The place looks extremely creepy now.
Oiran Buchi Bridge, Yamanashi
This bridge has a brutal history! Legend has it that many years ago, some 55 prostitutes were murdered on the bridge by some miners. People in the region claim to have heard cries for help by women. It is so scary to hear women wailing voices.
Kiyotaki Tunnel, Kyoto
One of the most mysterious places in Japan,Kiyotaki Tunnel just outside Kyoto. The tunnel was built in 1927 by slaves and that time, a number of deaths were reported in the region. Some slaves died due to extreme weather conditions. It is said that the place is now haunted by the spirit of such people.
​Himuro Mansion, Tokyo
Situated just outside Tokyo, Himuro Mansion is one of the creepiest places to visit in Japan. The location has been the site for most gruesome murders in Japanese history. As per local lore, the family of seven in this mansion practiced the strange ritual (Shinto). It is said that the master of the mansion killed everyone in the family and then killed himself. People say that the spirit of the family members haunt the mansion and they try to attract passersby to complete the incomplete ritual.
Inukane Pass Tunnel, Fukuoka
Inukane Pass Tunnel in Fukuoka is also popular as the Old Chusetsu Tunnel. Set on the island of Kyushu, the place is full of mysteries. The dark tunnel is now shut down by the locals. The story says that a young girl was brutally murdered near the tunnel decades ago. Murderers were never caught and since then, the spirit of the dead girl haunts the tunnel. People say that they hear whispers, like a girl is trying to stop them. Creepy, right?
Okiku's Well, Hyogo
Situated inside the Himeji Castle, Okiku's Well is a very old well that has a love and tragedy tale. The well is supposedly haunted by the spirit of Okiku, a young girl who served the Samurai Aoyama Tessan. The story says that Aoyama was in love with Okiku but she did not love him. He took her denial to heart and falsely framed for stealing some important article. Then he told her to become his lover if she didn't want to be punished! But Okiku refused again and in a fit of anger he threw her in the well.
Camp Hansen, Okinawa
Japan has seen a lot of destruction and death during World War II. Camp Hansen in Okinaw's Kunigami district was a United States Marine Corps base but today, it is one of the most haunted places in the country. People say that a lone soldier shows up here in blood-stained clothes and asks for cigarettes from passersby. After many such reports, the gate number 3 of the camp was shut down.
Visual Stories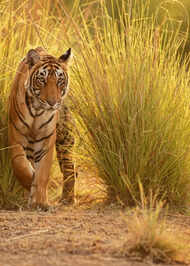 Add a twist to this festive season with these Indian national parks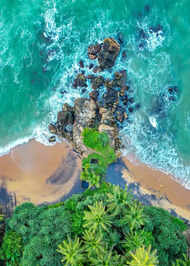 Countries with surprising number of Indians for a home-like vacation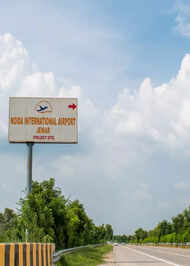 All about Jewar Airport: Set to be India's largest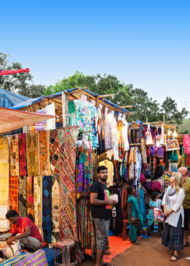 India's most famous street markets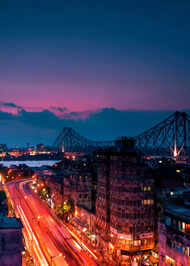 Kolkata: Wonderful places for first timers in the City of Joy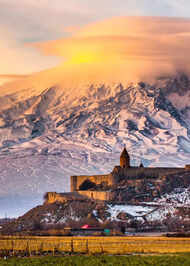 World's most offbeat countries for your bucket list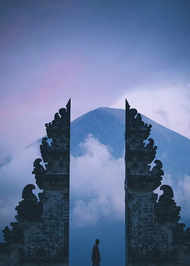 Explore India's best temple tourism destinations for your next getaway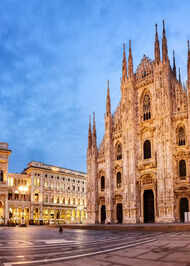 Iconic churches that are breathtakingly beautiful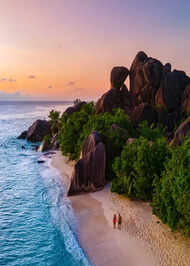 Visa-free destinations for your honeymoon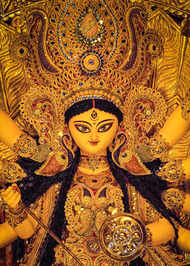 Durga Puja 2023: Explore the best destinations in India for enchanting celebrations
Join Us On Facebook Close
Poll of the day, which of these is one of earth's oldest geographical feature, comments (0).

Refrain from posting comments that are obscene, defamatory or inflammatory, and do not indulge in personal attacks, name calling or inciting hatred against any community. Help us delete comments that do not follow these guidelines by marking them offensive . Let's work together to keep the conversation civil.
Comments ( ) Sort: Newest UpVoted Oldest Discussed Down Voted closecomments

SIGN IN WITH
Or post without registration, trending stories.

Great stays for Dussehra weekend escapes around Mumbai

Is Panna National Park India's forgotten wildlife beauty?

Sachin Tendulkar: Travel tales of Master Blaster

Dussehra long weekend escapes from Delhi

Udaipur set to become country's first wetland city!

Punjab's Hawai Jahaz Gurudwara might be the solution for all your visa woos!

Kumartuli: Where Goddess Durga takes shape in Kolkata

Places for your Durga Puja travel wishlist!
From around the web, popular galleries.

Natural places in India that are on UNESCO Tentative Heritage list

Countries with the most unusual borders!

Wonderful things that make Finland happiest country in world

Follow us on
Congratulations.
You have been successfully added to the mailing list of Times of India Travel. To complete the subscription process, kindly open your inbox and click on the confirmation link which has been emailed to you.
Share with friends
Thank You for sharing! Your friend will receive the article link on email mentioned.
(For more than one recipient, type addresses separated by commas)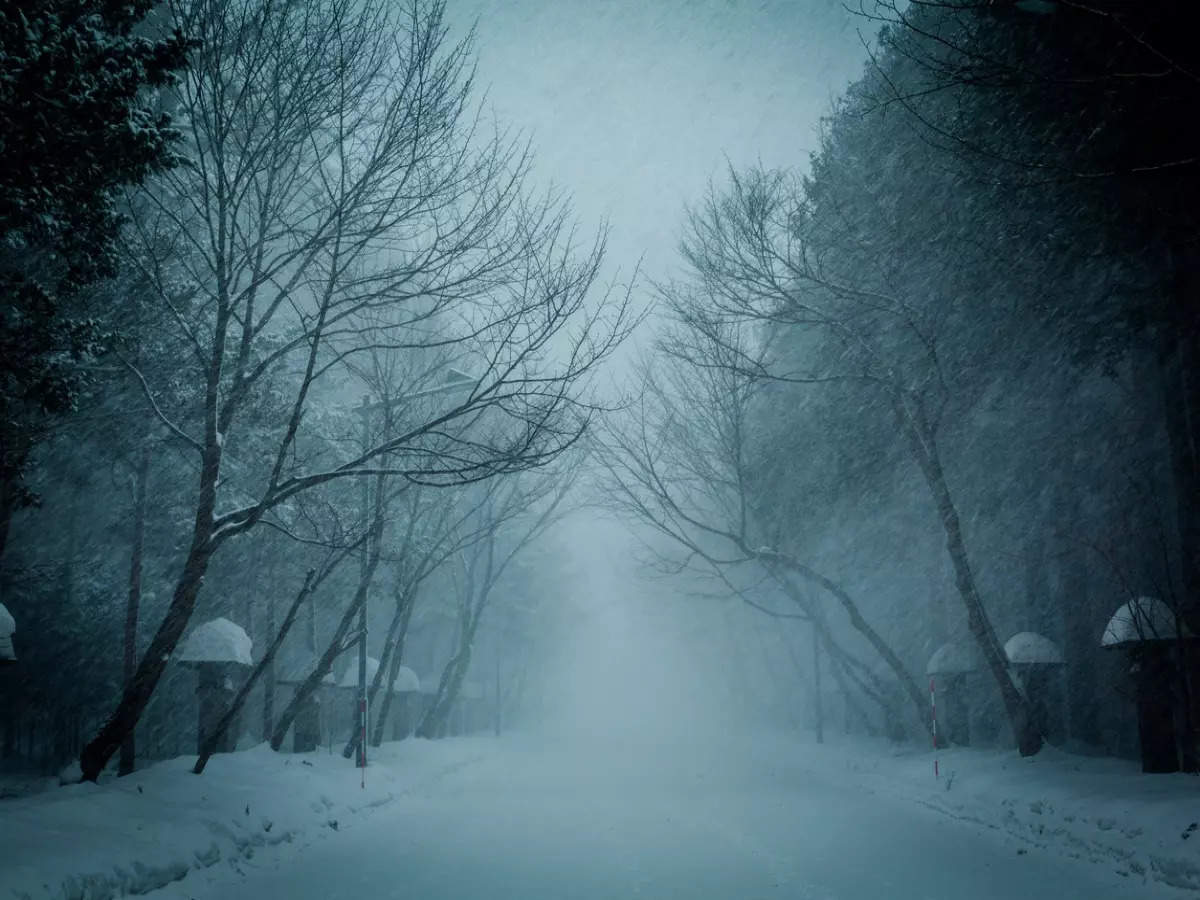 There's something really fascinating about the old lanes and wooden houses of Japanese cities. Japan is a beautiful country with a rich history and culture. But the country has a fair share of mysteri...
The 20 Sexiest Horror Movies to Spice Up Your Halloween Party
From seductive aliens to love potions gone wrong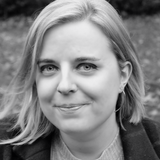 American Psycho (2000)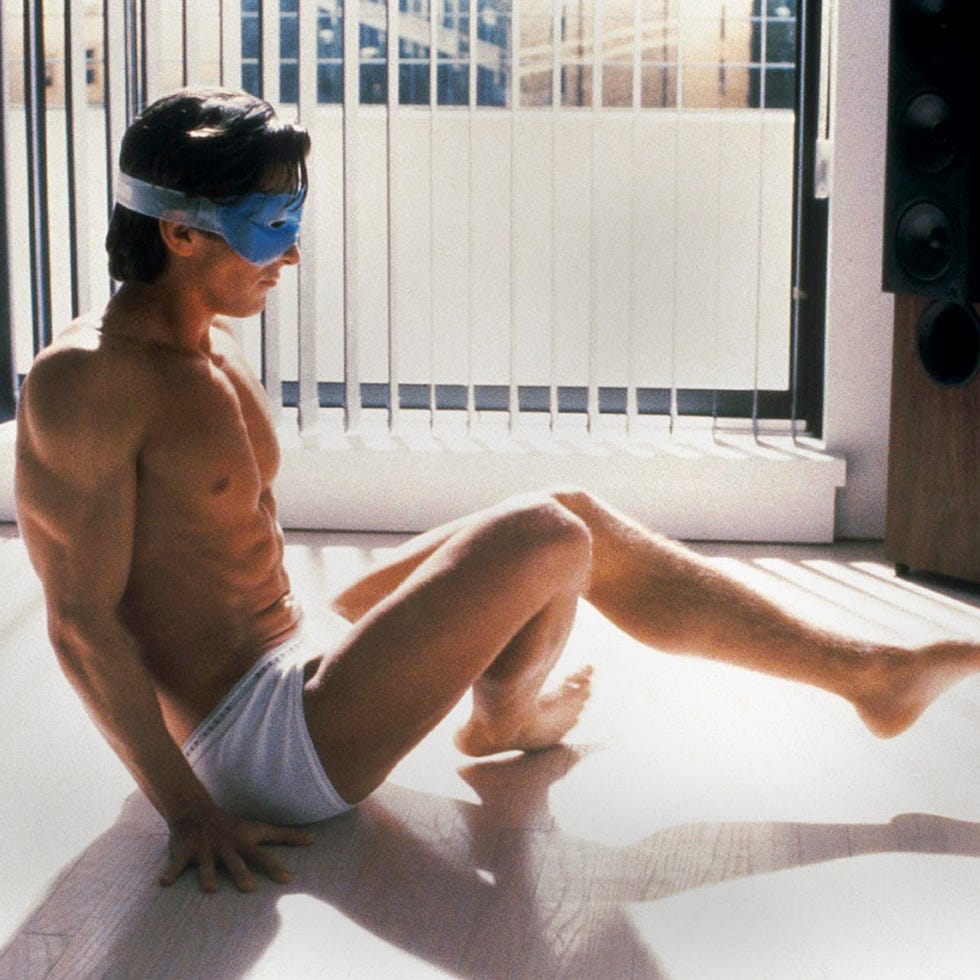 Patrick Bateman (Christian Bale) is a successful investment banker with a penchant for murder. His exceeding charm nets him plenty of women, many of whom he kills for sport. An iconic horror movie filled with unforgettable scenes, strange fantasies, and much humor.
From Dusk 'Til Dawn (1996)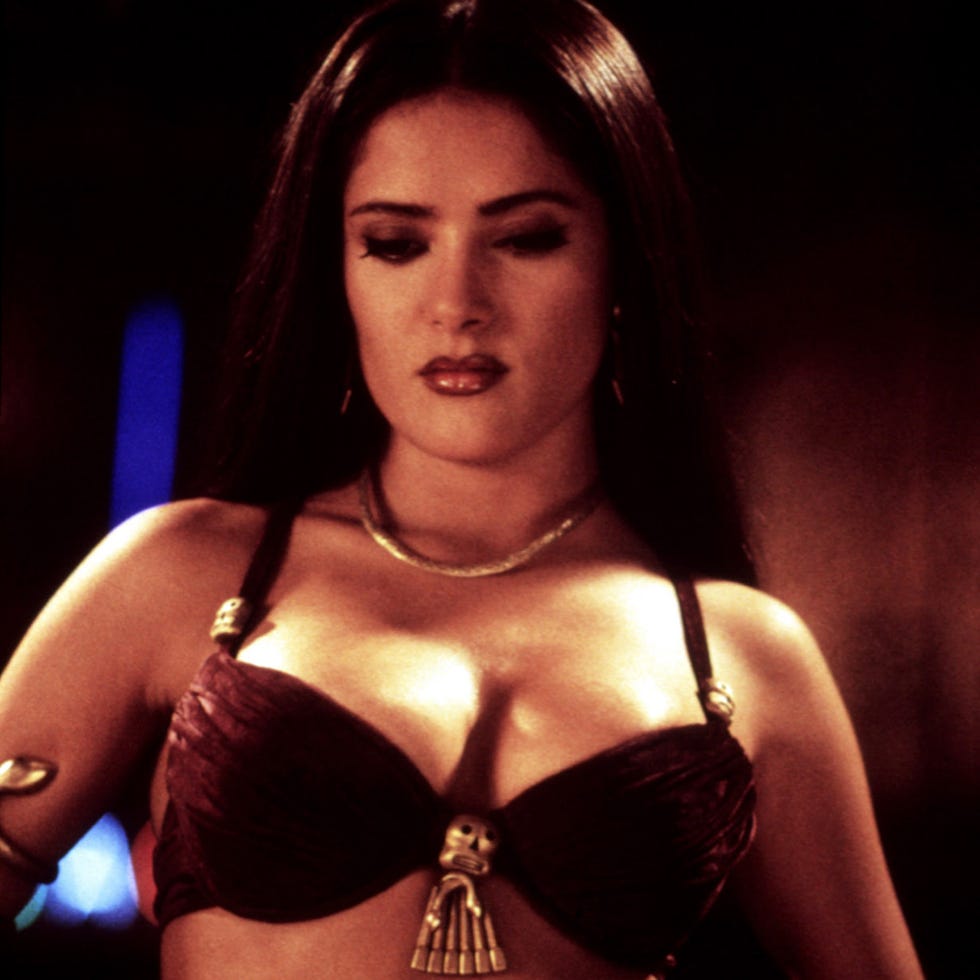 Brothers Seth (George Clooney) and Richard (Quentin Tarantino) are on the run after killing some police officers. They make it across the Mexican border by taking a family hostage, and decide to hide out in a strip club. What they don't realize is that vampires are in charge of the bar. Co-starring Salma Hayek.
WATCH ON PRIME VIDEO WATCH ON MAX
Bram Stoker's Dracula (1992)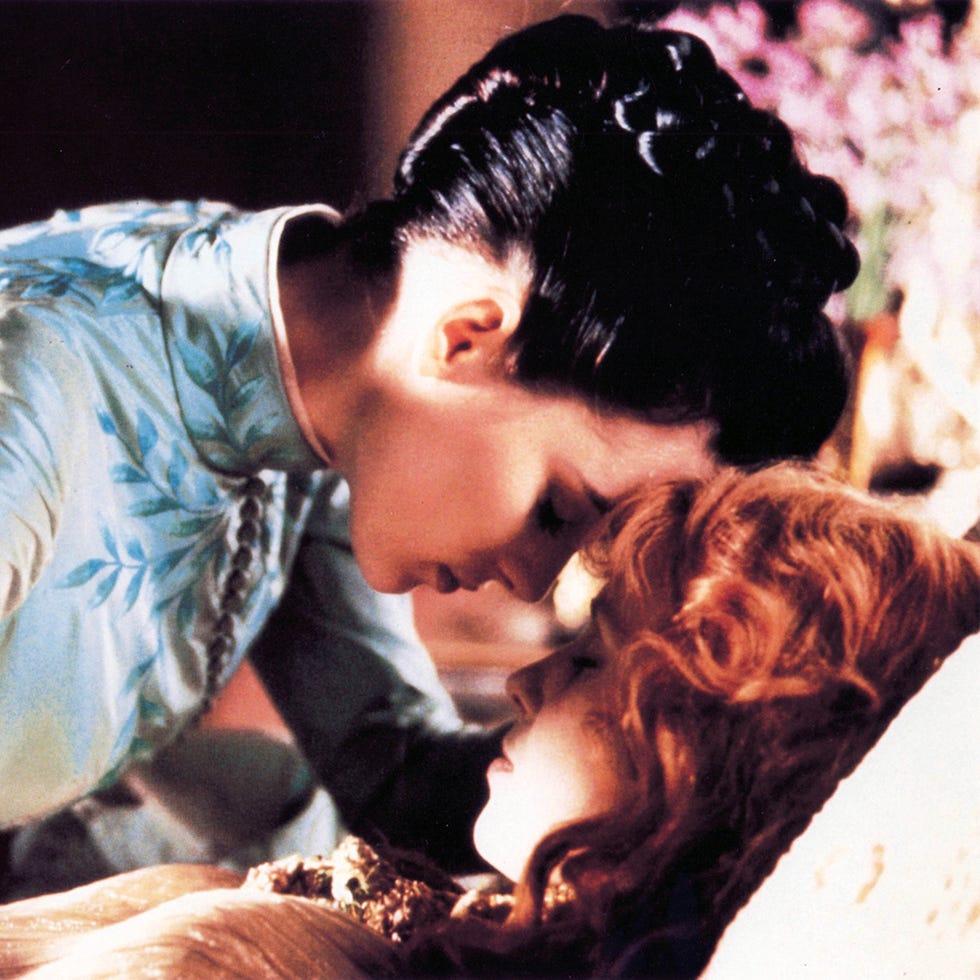 Jonathan Harker (Keanu Reeves), a young lawyer, travels to Count Dracula's castle on business. Dracula (Gary Oldman) discovers that Harker's fiancée Mina (Winona Ryder) looks just like his late wife. He decides to hunt her down and seduce her, while holding Harker captive.
WATCH ON PRIME VIDEO WATCH ON APPLE TV
Interview with the Vampire (1994)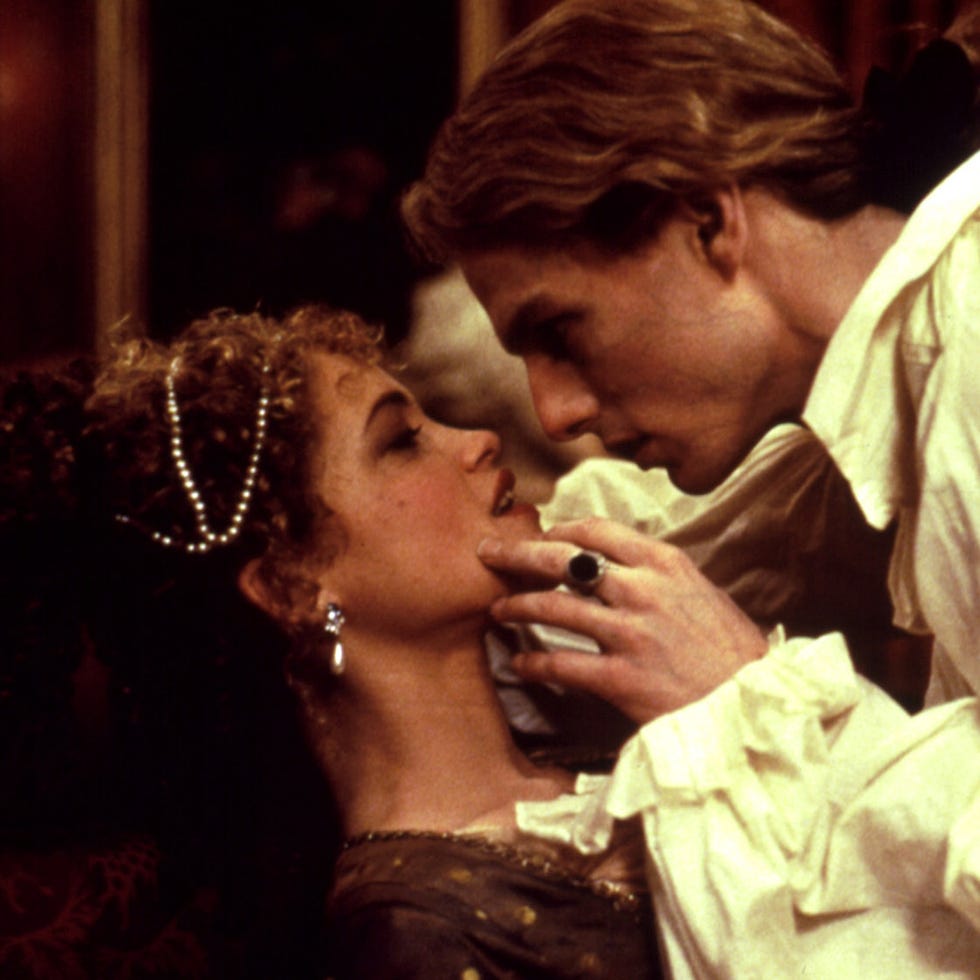 The 1994 adaptation of Anne Rice's novel follows two beautiful vampires journeying through the centuries. Louis (Brad Pitt) and Lestat (Tom Cruise) turn a young girl (Kirsten Dunst) into a vampire, and witness the horrors of the modern world. With Pitt and Cruise taking the lead, Interview with the Vampire will appeal to, well, just about everyone.
WATCH ON PRIME VIDEO WATCH ON PARAMOUNT+
Jennifer's Body (2009)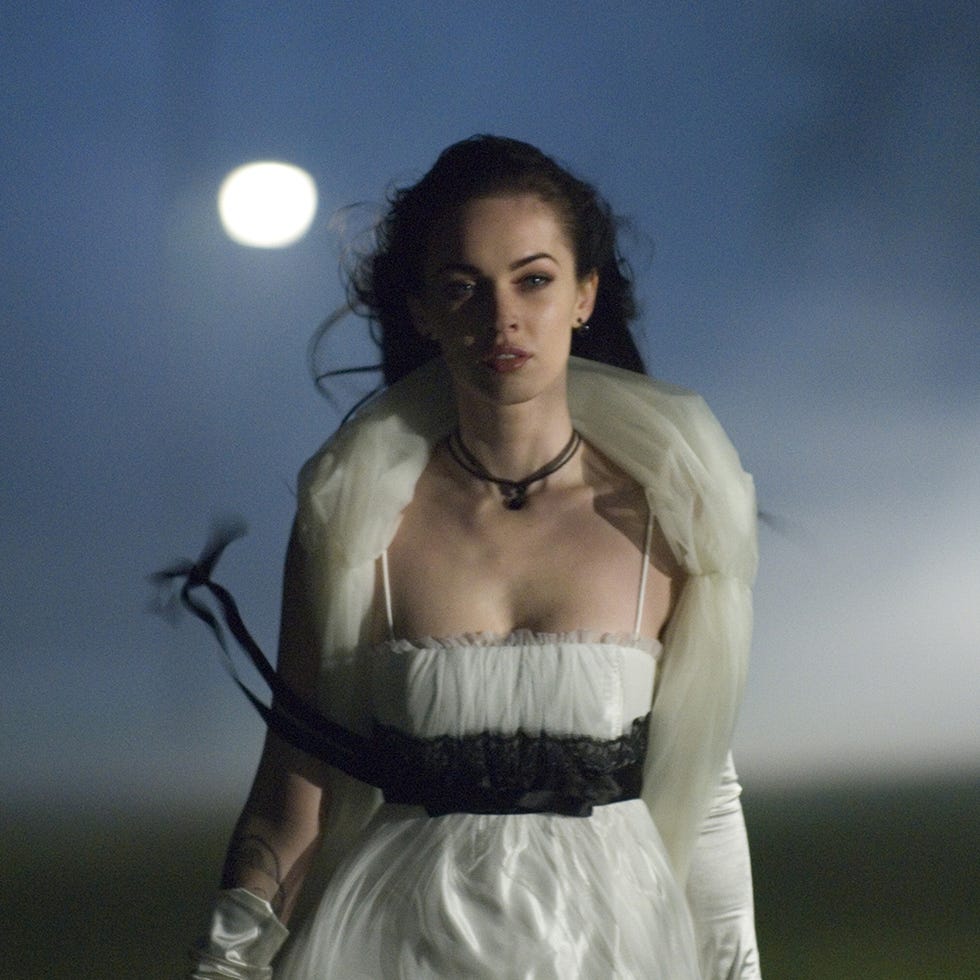 Megan Fox shines in this horror-comedy written by Diablo Cody. After a demon overtakes Jennifer's body, she develops an insatiable desire to kill the boys at school after seducing them. Her friend Needy isn't on board with Jennifer's behavior, and tries to put a stop to it. A sexy cult classic.
WATCH ON MAX WATCH ON PRIME VIDEO
Knock Knock (2015)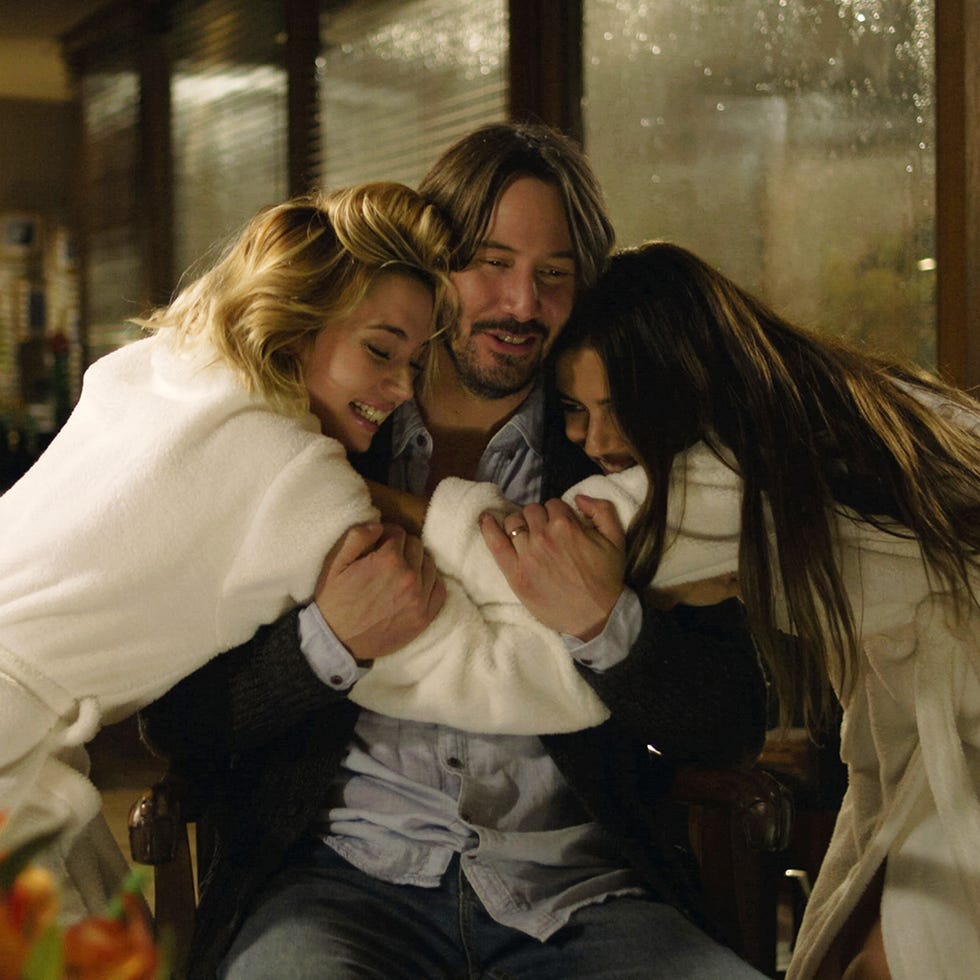 Architect Evan (Keanu Reeves) is home alone while his family is away. During a storm, two women (Lorenza Izzo and Ana de Armas) turn up at his door asking for help, and Evan obliges. When the women won't leave, Evan is drawn into a dangerous sex game that threatens his entire existence.
Mulholland Drive (2001)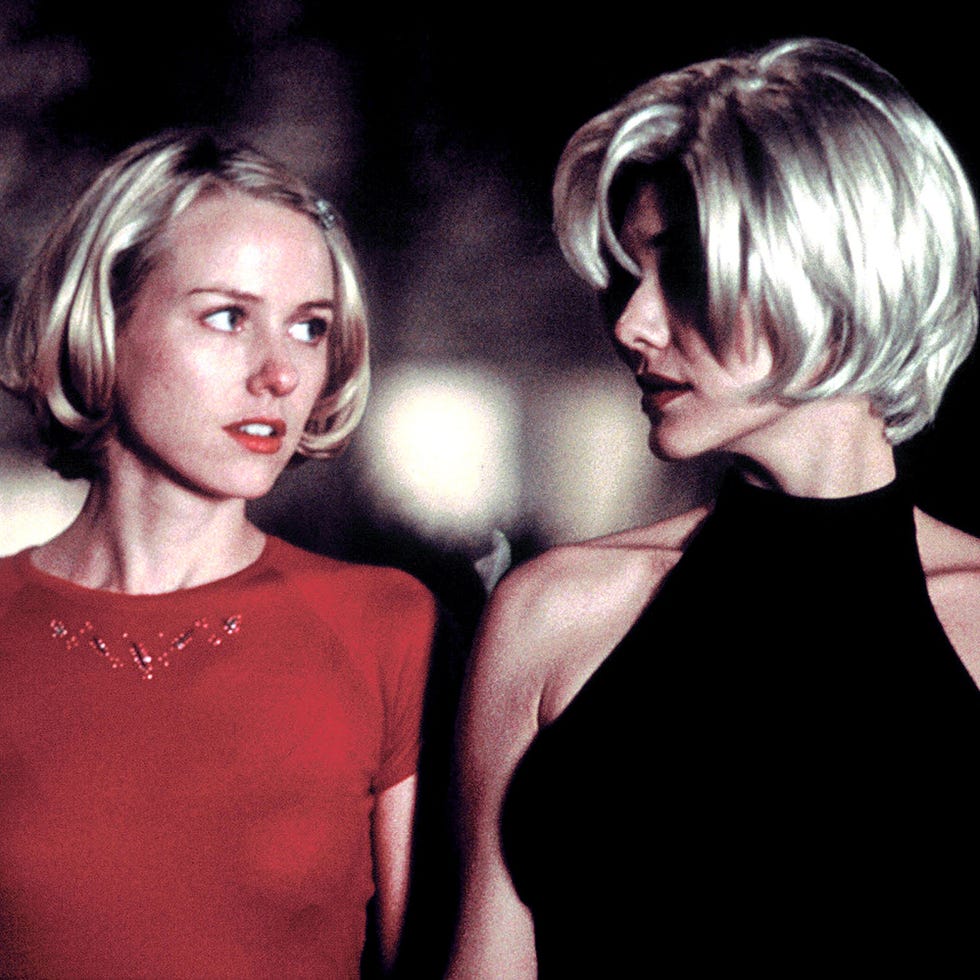 In her breakout role, Naomi Watts stars as Betty, a woman trying to make it in Hollywood, who ends up helping a woman suffering with amnesia. Together, the pair tries to discover what happened to the mysterious woman and who she really is, while developing an incredibly close relationship with one another.
Only Lovers Left Alive (2013)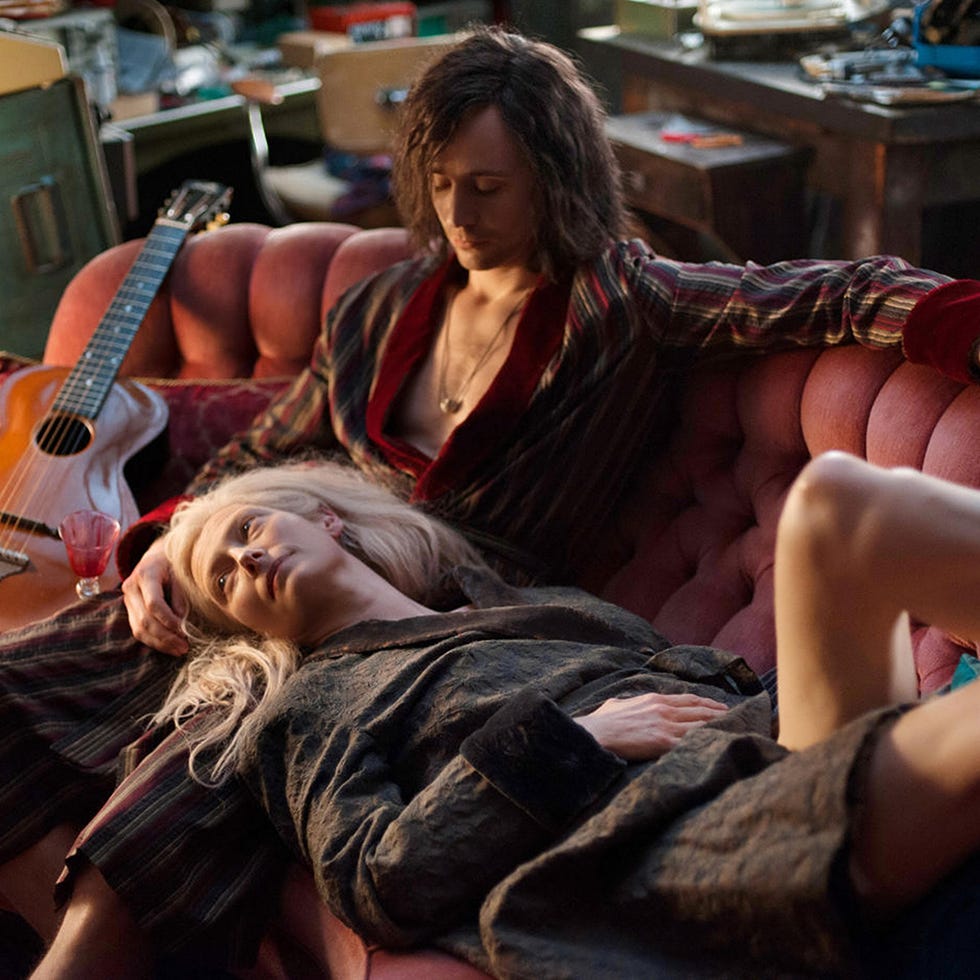 In this unexpected love story, Adam (Tom Hiddleston) and Eve (Tilda Swinton) are vampires who have loved one another for centuries. In order to survive, they have to seek out blood which hasn't been contaminated by zombies, while trying to rein in Eve's sister, Ava (Mia Wasikowska), who lacks their level of control.
WATCH ON HULU WATCH ON PRIME VIDEO
Queen of the Damned (2002)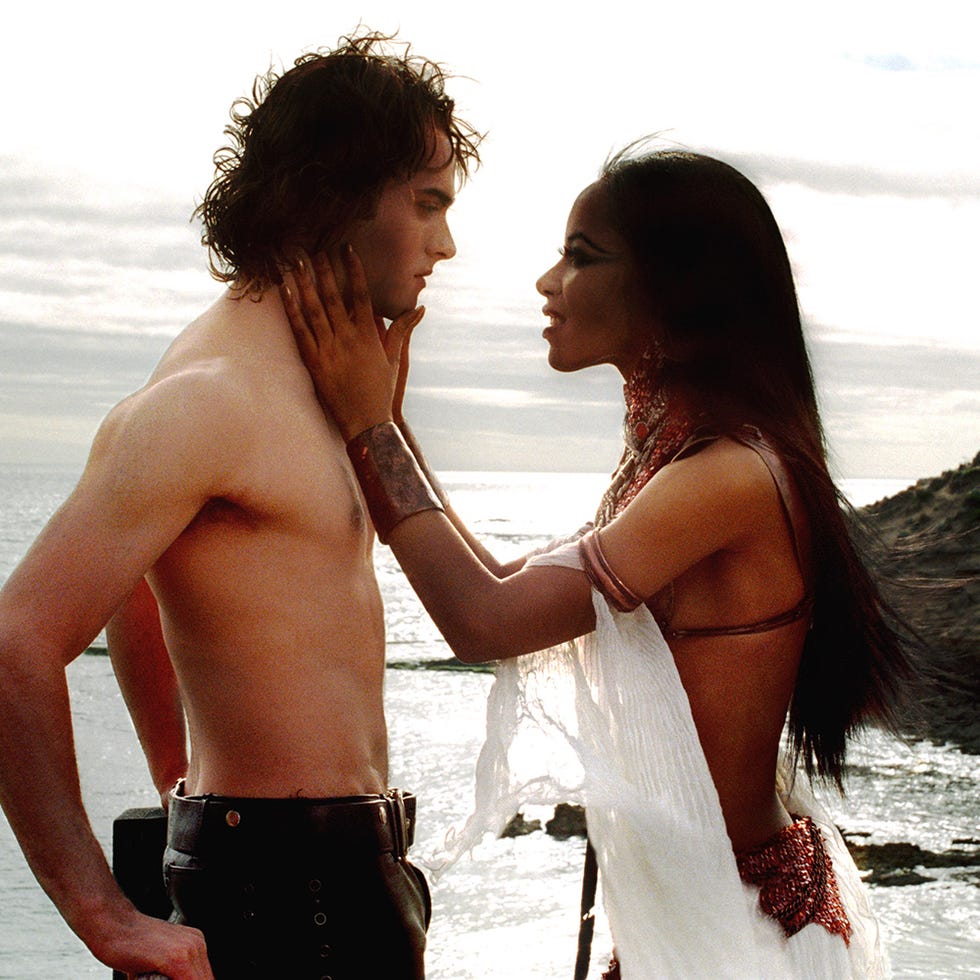 In this sequel to Interview with the Vampire , the queen of all vampires Akasha (Aaliyah) is awakened by Lestat (Stuart Townsend), an infamous vampire now living as a musician. After tracking him down, Akasha decides that she wants to make Lestat king.
Species (1995)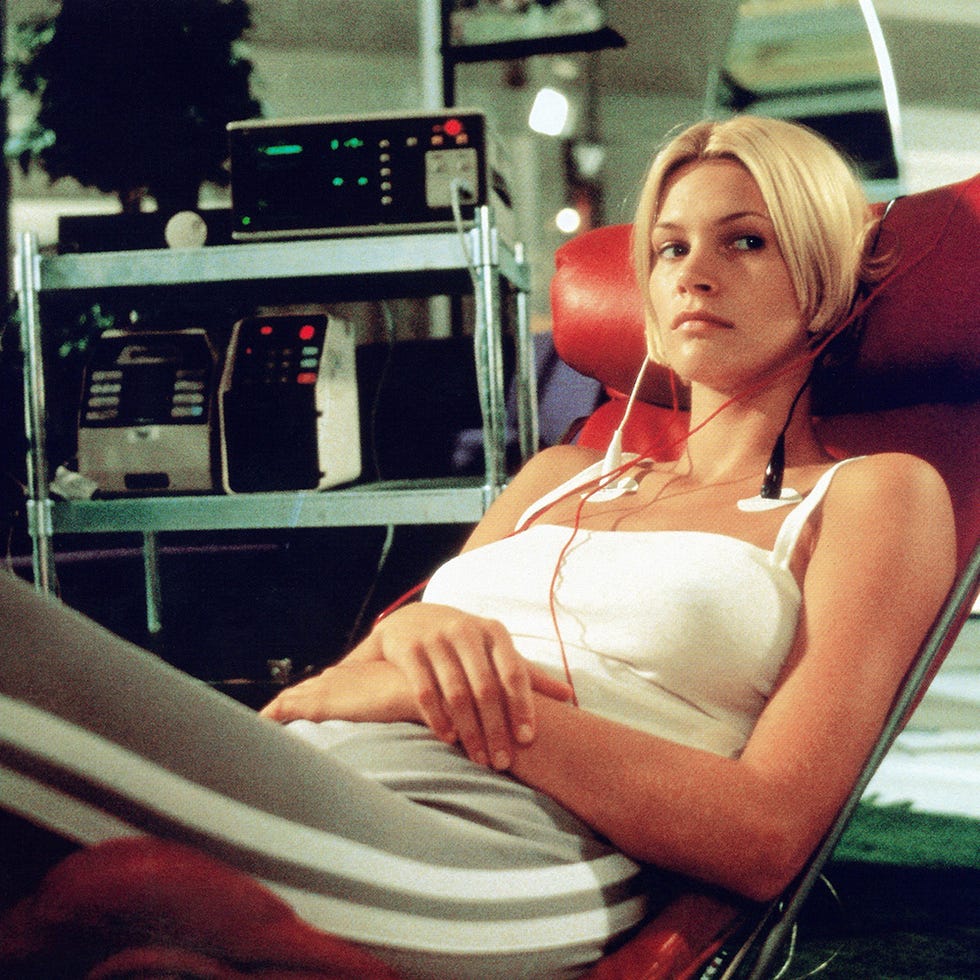 A scientist is able to reproduce an alien being, which takes the form of a human woman, known as "Sil" (Natasha Henstridge). Sil uses her seductive powers in an attempt to fall pregnant, leading government officials to start hunting the alien down, fearing that she may be able to destroy the human race.
Taking Lives (2004)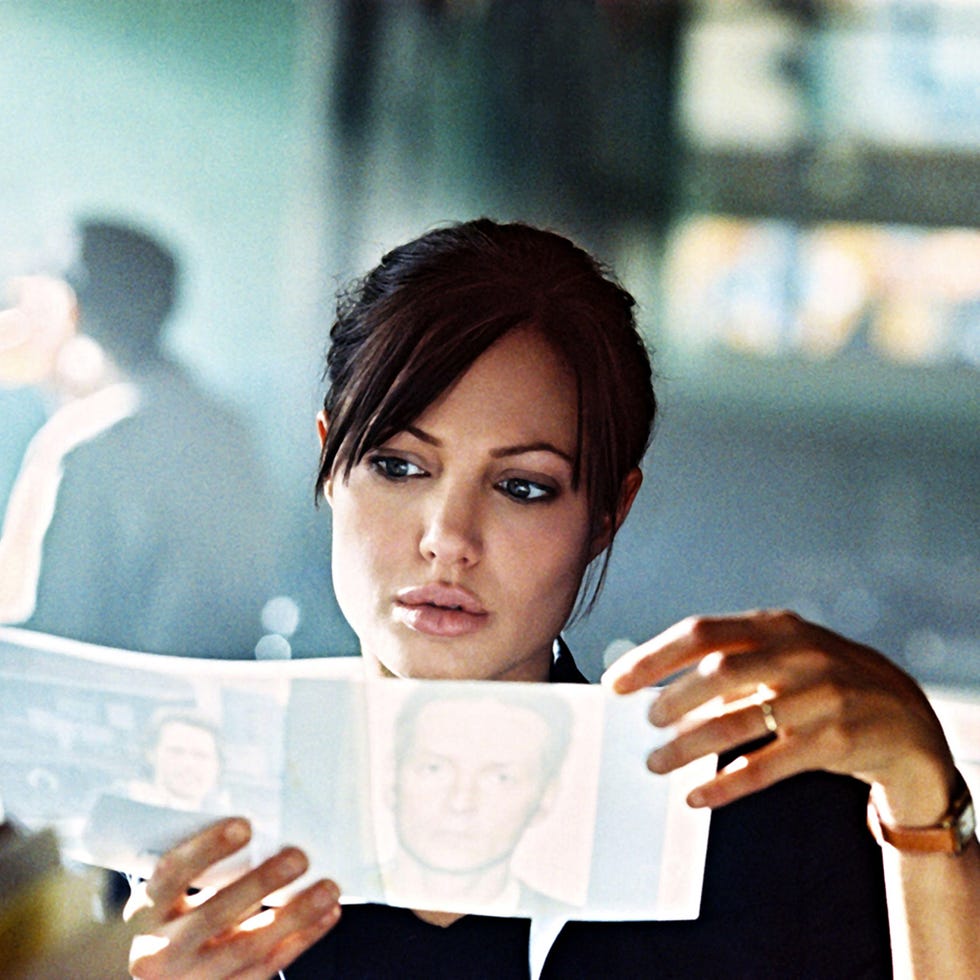 Angelina Jolie stars as FBI profiler Illeana in this horror-infused thriller. A serial killer is on the loose, taking on the identities of his victims, allowing him to commit more murders. Art dealer James (Ethan Hawke) starts assisting in the investigation, developing an inappropriate relationship with Illeana in the process.
WATCH ON APPLE TV WATCH ON PRIME VIDEO
Teeth (2007)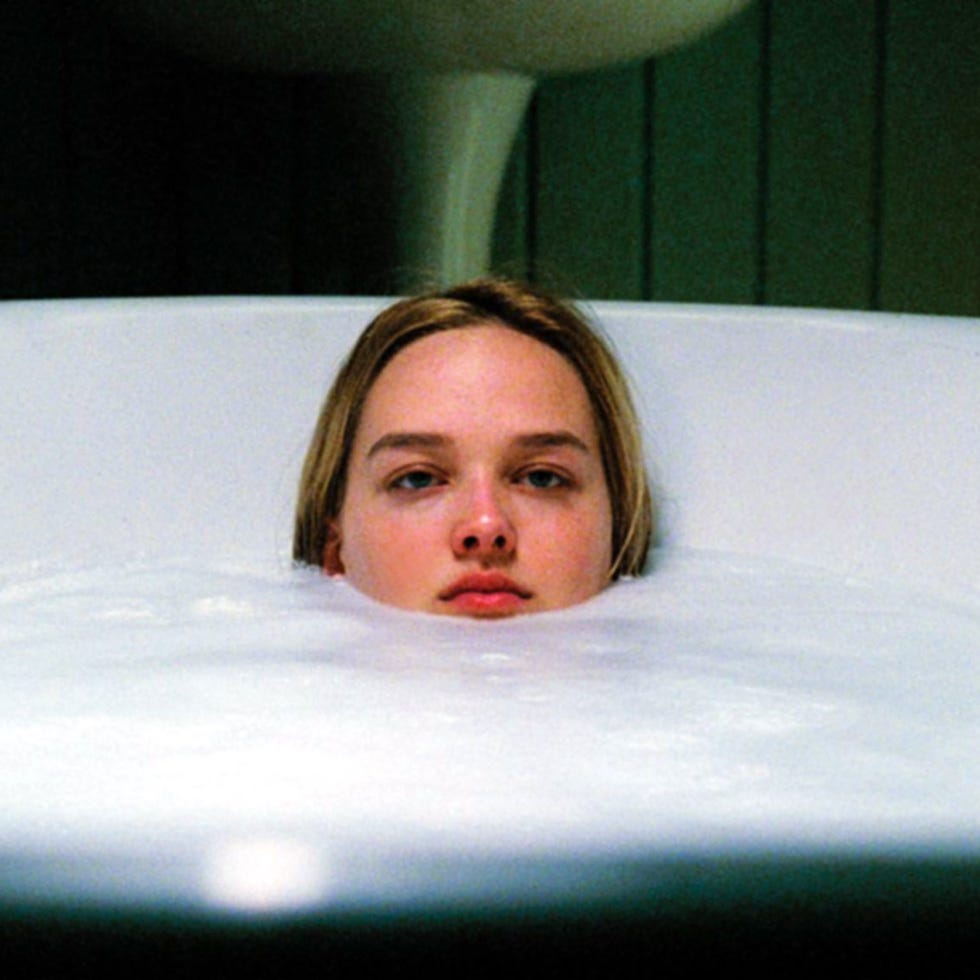 Dawn is a chaste teenager until she meets Tobey, and attempts to lose her virginity. It's quickly discovered that Dawn is the living embodiment of the vagina dentata myth, meaning that her vagina has literal teeth. She goes on a journey of self-discovery, quickly learning what makes her teeth come out, and what doesn't.
WATCH ON PRIME VIDEO WATCH ON TUBI
The Hunger (1983)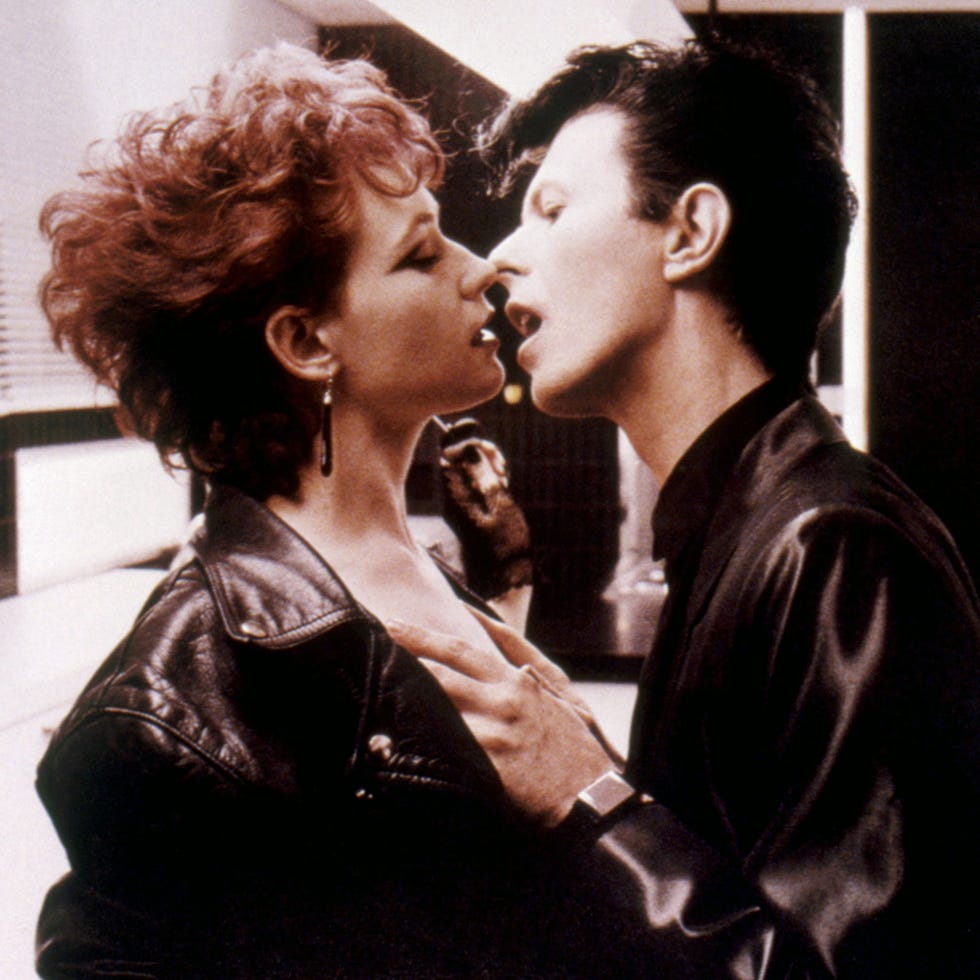 Vampire Miriam (Catherine Deneuve) is immortal, but her lover John (David Bowie) is not. As he starts to fade, Miriam seeks out a new partner, selecting a beautiful scientist named Sarah (Susan Sarandon). However, Sarah isn't so sure about vampirism, and the pair wrestle with their compatibility.
The Love Witch (2016)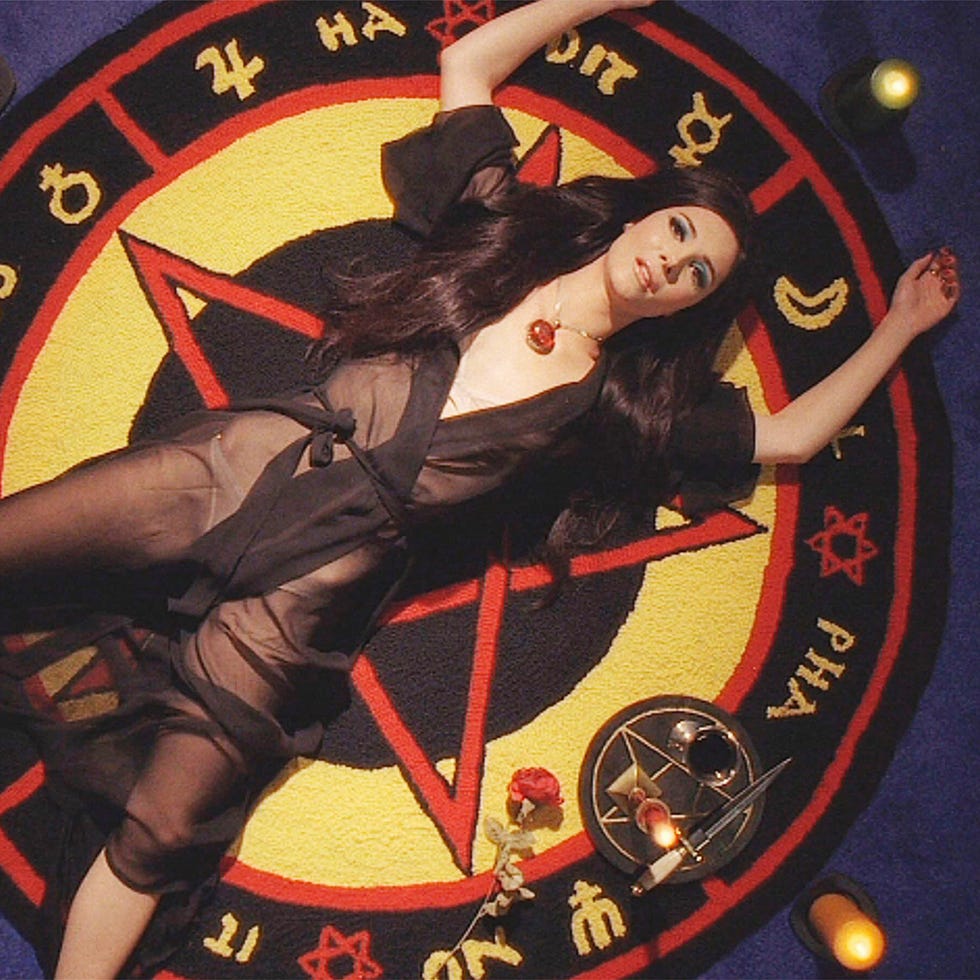 Following the death of her husband, Elaine desperately wants to be loved, so she starts employing spells and potions to make men fall in love with her. Unfortunately, her powers are too much for most of her victims, leading her into a dangerous world of sex and death.
WATCH ON PRIME VIDEO WATCH ON PEACOCK
The Neon Demon (2016)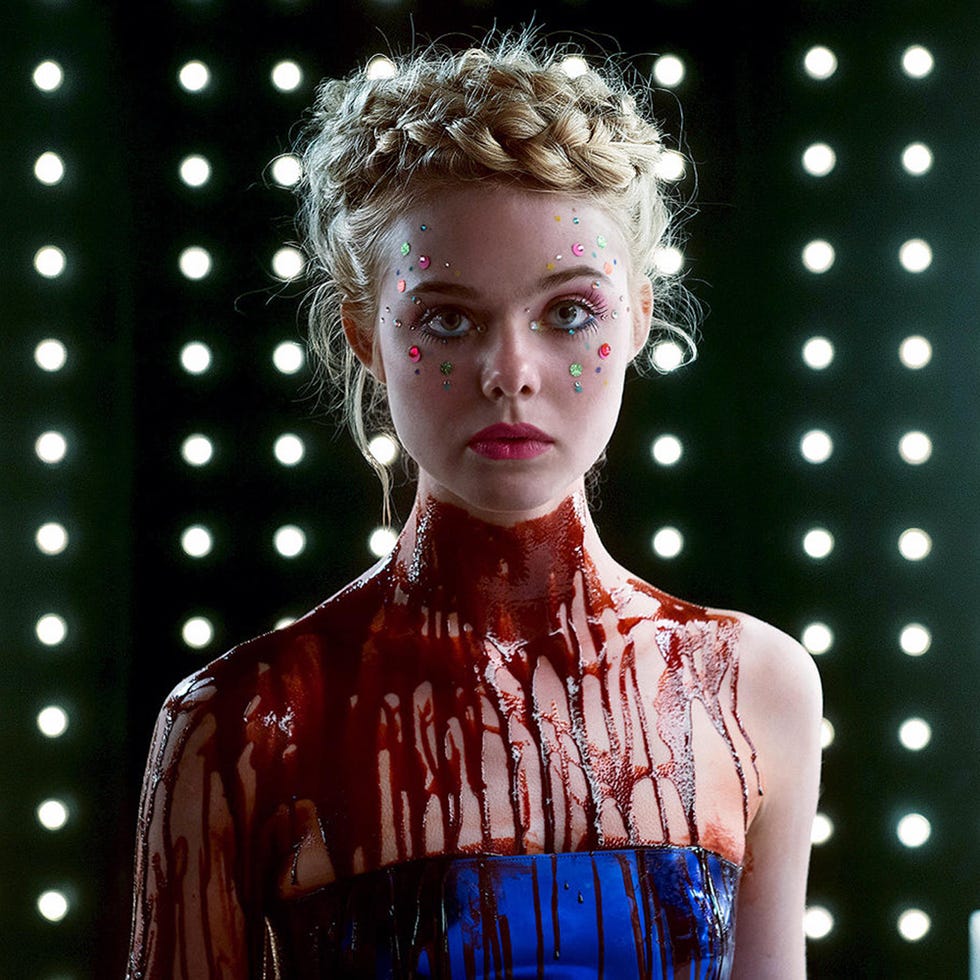 Jesse (Elle Fanning) moves to Los Angeles to pursue modeling. Jesse's beauty instantly makes her the target of abuse, and she ultimately witnesses the darker side of the industry, in which women strive to attain immortality at any cost.
The Shape of Water (2017)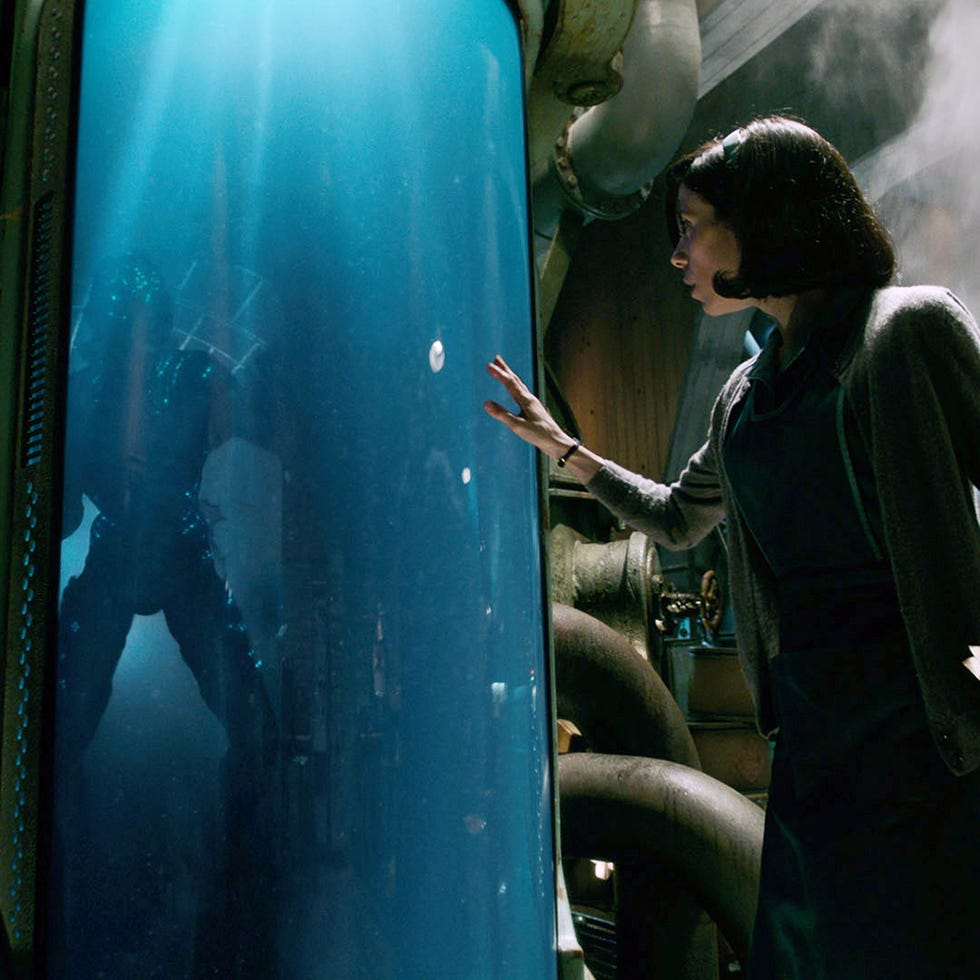 Elisa (Sally Hawkins) is a mute woman working at a government facility who lives a solitary life. When a mysterious amphibian creature with human attributes is captured by a colonel, Elisa finds an unexpected romantic connection. Against all odds, she sets out to save the creature.
WATCH ON PRIME VIDEO WATCH ON FX NOW
The Witches of Eastwick (1987)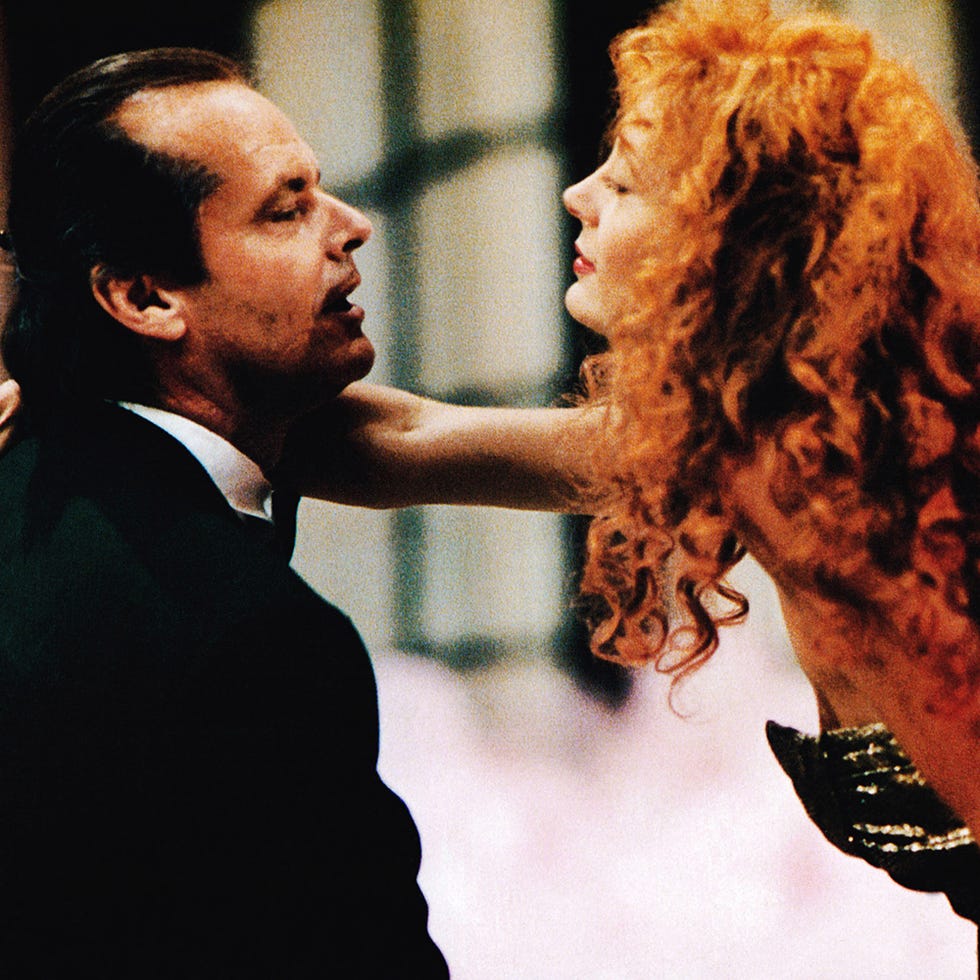 Three women (Cher, Michelle Pfeiffer, and Susan Sarandon) are bored with their safe existence in the suburbs. Not realizing that they have supernatural powers, the women share their desires with one another, only for the man of their dreams to turn up in town. However, the dreamy Daryl (Jack Nicholson) isn't necessarily all that he seems.
Under the Skin (2013)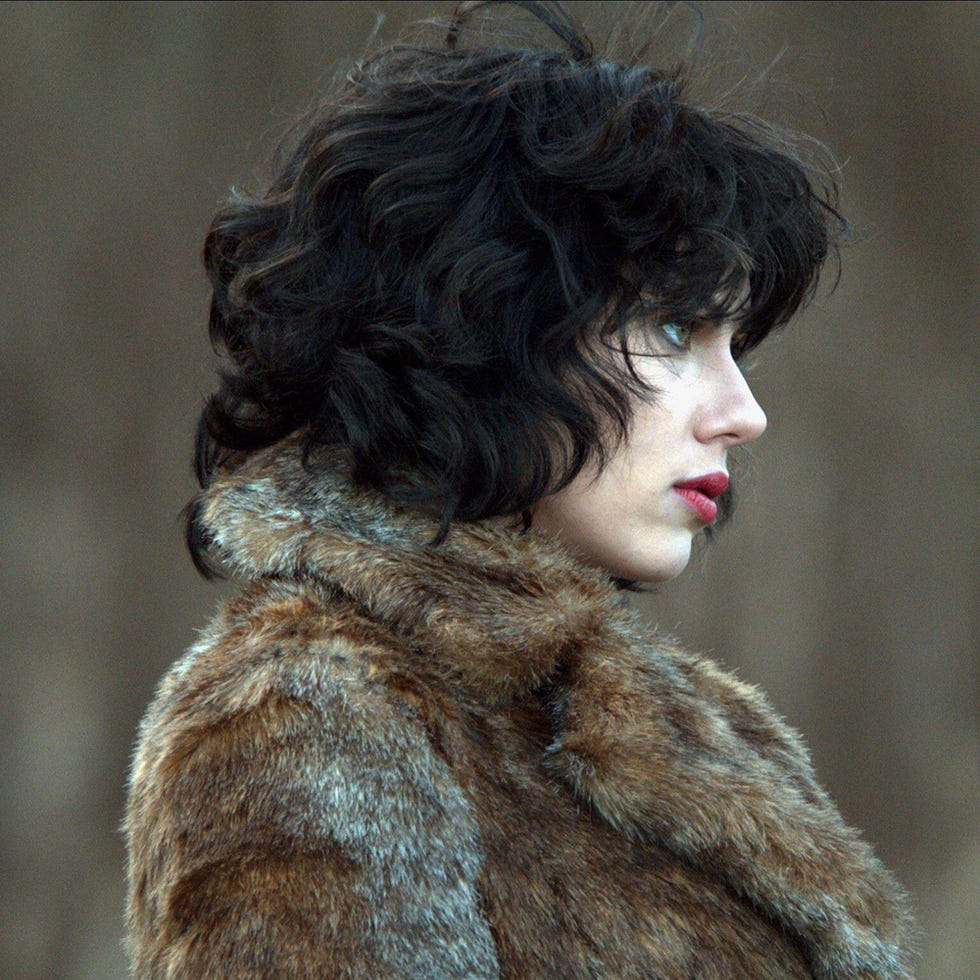 Scarlet Johansson stars as an alien who takes on the form of a beautiful woman in order to seduce men. Traveling around Scotland, the alien meets many unsuspecting victims, all of whom end up in a mysterious alternate dimension where they're considered to be food.
Underworld (2003)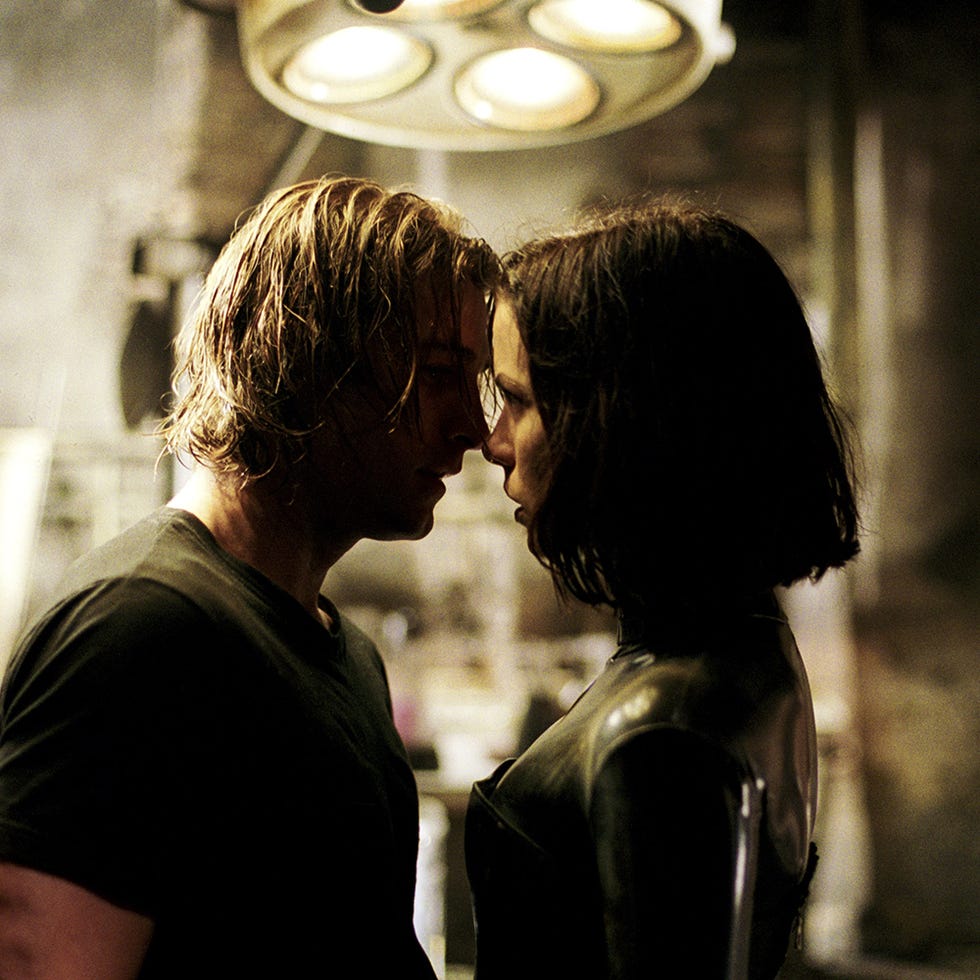 Selene (Kate Beckinsale) is a vampire whose work entails hunting and killing werewolves, known as Lycans. She falls in love with a human man (Scott Speedman), who is subsequently bitten by a werewolf, placing her in an impossible conflict. Can she save the man she loves, or does he have to die?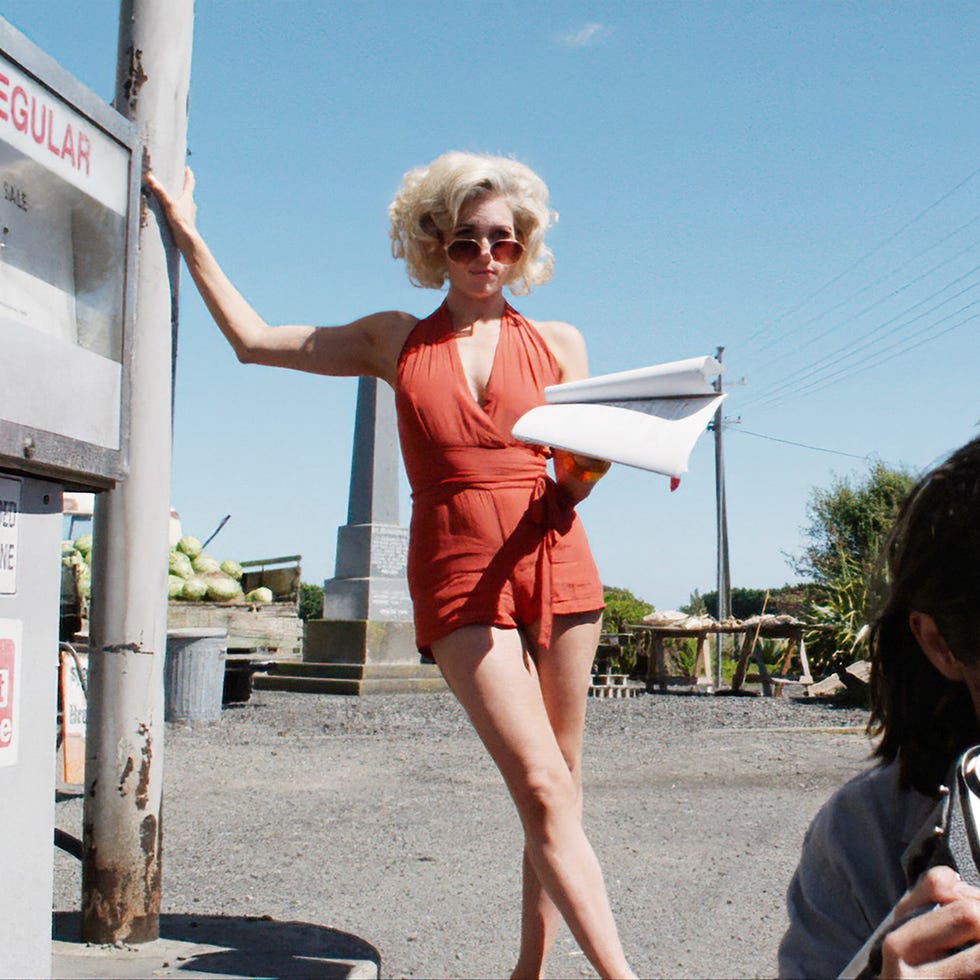 A group of adult entertainers head to a remote property in Texas to make a pornographic film. However, the elderly owners of the property are less than happy with the group's exploits, and strange things start happening. Starring Jenna Ortega, Brittany Snow, and Martin Henderson.
Film, TV & Theatre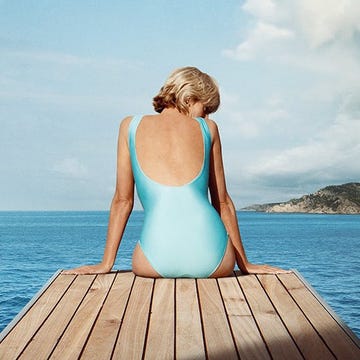 The 40 Best Shows on Hulu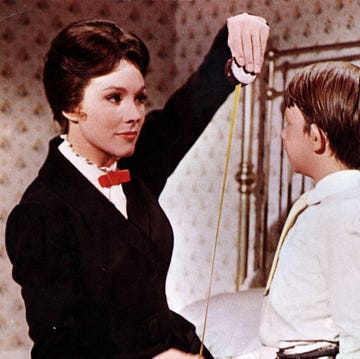 50 of the Best Disney Movies of All Time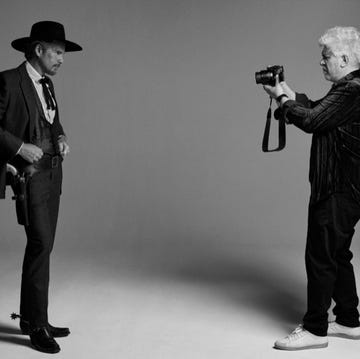 Pedro Almodóvar Remains in a League of His Own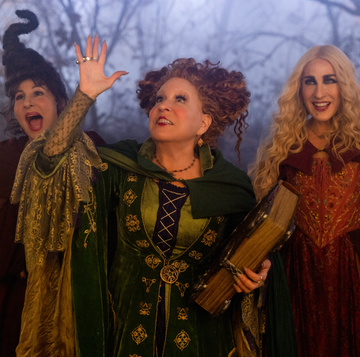 25 Not-Scary Halloween Movies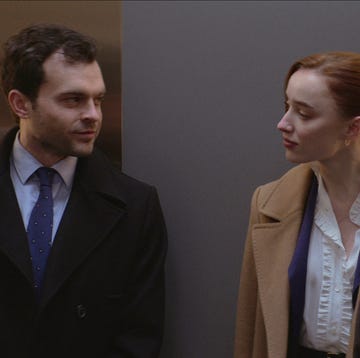 "Fair Play" Is Ultimately a Story About Control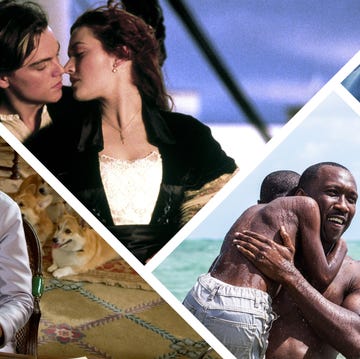 70 of the Best Drama Movies of All Time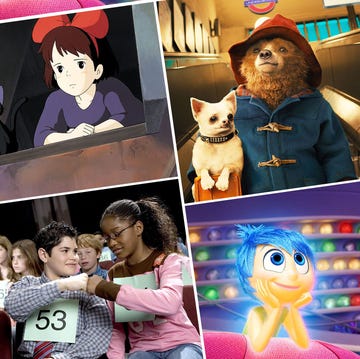 40 Family Movies Everyone Will Love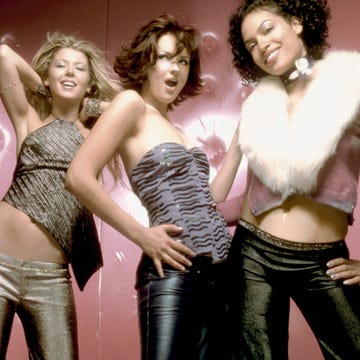 The Top 25 Most Fashionable Films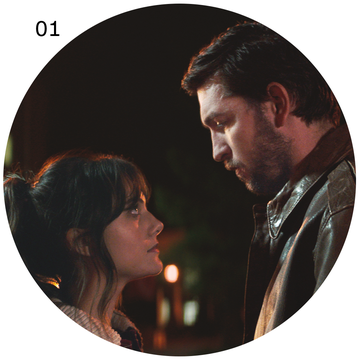 "Cat Person" Explores the Many Genres of Womanhood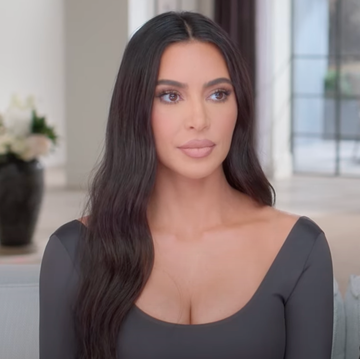 Everything We Know About The Kardashians Season 5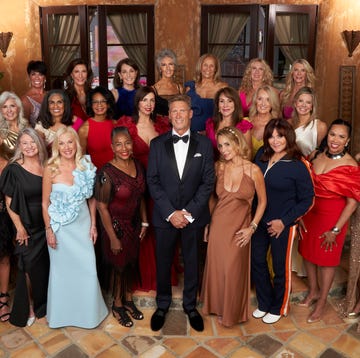 How to Watch The Golden Bachelor
Top 5 Ghost Houses in Japan
Ghost houses are a summer-time favorite in Japan. The ghost houses in Japan are eerily scary, providing for a chilling experience even on a hot day. The plot behind many ghost houses are based upon old folk stories, featuring ghosts of people whom faced tragic deaths. To further increase the realism, they provide introductory videos and pamphlets before entering the ghost house to set a plot line.
Experience  Tokyo Ghost Story Tour  that are normally a little hard for Tourists to navigate – try this fun Tokyo Ghost story tour.
About Ghost Houses
As most may know, the ghost house, or obakeyashiki in Japanese, is an entertainment facility outfitted with various contraptions and decorations to provide a scary and thrilling experience for visitors. Obakeyashiki may use visuals, sound effects, actors/actresses, and various mechanical devices to create the mood. In Japan, obakeyashiki are typically located inside theme parks, but there are also standalone ghost houses and temporary ones at festivals. Additionally, there are drinking and dining establishments with a obakeyashiki theme, where diners can enjoy their meals in a surreal atmosphere blending fantasy and fear. Ghost houses can range from kid-friendly ones to serious ones focused on providing the most frightening experience.
Join the Ghost Story Tour in the Folk-Story Rich Asakusa
Tokyo ghost story tour.
This is an English-guided tour that starts at the ghost house in Asakusa. Next, the tour will visit cursed ponds and shrines, where the guide will tell frightening ghost stories. After dinner, the tour will end at an eerie bar, where guests can relax and enjoy a taste of the afterworld.
5 Recommended Ghost Houses in Tokyo
1. hanayashiki (ghost house).
source: mariateatime.blog
Hanayashiki, located in Asakusa, is the oldest theme park in Japan, opening in 1853. There are three ghost house-related attractions in the theme park. First is the "Sakura No Onrei", a traditional walk-through ghost house set in a traditional Japanese house. Second is the "Thriller Car" attraction, a ride taking you through a Western-style ghost house. Finally, the "Ghost Kan" employs the latest 3D sound system to provide a visually and aurally frightening experience. There's a range of attractions that will satisfy kids and adults alike.
≫Learn more about Hanayashiki
2. Fujikyu Highland (Labyrinth of Fear)
source: minkara
The "Labyrinth of Fear" is a walk-through ghost house set in a bloody hospital. Legend says that the hospital was the site of a mass-murder involving hospital patients. Accordingly, the ghosts of deceased patients and crazy scientists are trapped inside the site. The ghost house features sections such as the "Path of Darkness", a pitch-dark pathway; the "Confinement Room", a trap room with no exit; and the final "Human Experiment Laboratory". The ghost house has engineered each minute detail to provide the most frightening experience.
≫Learn more about Fujikyu Highland
3. Daiba Ghost School
source: twitter
The Daiba Ghost School is a walk-through ghost house set in a defunct school that was apparently abandoned 40 years ago. In the ghost house, visitors aim to appease the spirits of four children that were involved in a tragic accident and explore the ghost house using a torch. Inside, visitors will experience paranormal events through their five senses: whispering voices, footsteps, and an approaching presence. Your senses will be heightened in the darkness, leading to a more frightening experience.
≫Learn more about Daiba Ghost School
Obaken is an interactive, mission-type horror attraction located in a residential area. Note that reservations are required. Starting in 2012, Obaken has operated on a seasonal basis and visitors freely roam the ghost house. The current season started in June 2017 and is titled "Season 5: Ifumusebiya". In this particular mission, visitors must escape a cursed house inhabited by a serial killer by overcoming a series of missions. The attraction is so scary that numerous people retire during the challenge!
≫Learn more about Obaken
5. Yokohama Cosmo World (New Yureido)
source: dailymotion
A ride-type attraction taking place in a Japanese-style ghost house. Prior to entry, visitors choose from three levels of scariness: Hitodama 1, Hitodama 2, and Hitodama 3. Hitodama 3 is the scariest, whereby the presence of ghosts will be at the maximum level. Riders travel through the darkness in a caged carriage, so scared visitors cannot run away. Riders must endure the attacks from the ghosts, which takes a psychological toll on the riders.
≫Learn more about Yokohama Cosmo World
Subscribe to Magical Trip Media
Get the latest posts delivered right to your inbox
Recommended Tokyo Sightseeing Spot ?! Toyama Park, Haunted Site in Tokyo
A haunted house hanayashiki.