History of Pennsylvannia's Most Haunted Place: Pennhurst Asylum
by Scare Street | Dec 18, 2018 | New Releases | 0 comments
Asylums have long been known to be sites of unimaginable suffering and abuse , and Pennsylvania's Pennhurst Asylum is no different.
Previously known as the Eastern Pennsylvania State Institution for the Feeble-Minded and Epileptic, it was opened on November 23, 1908. In its 79 years of operations, there were hundreds of allegations of abuse and neglect of patients , many of whom were mentally or physically disabled.
But the activity didn't stop after its closure. Many paranormal investigation teams have spent time on the 1400-acre property and have reported a plethora of activity, including apparitions, shadowy figures, odd temperatures, and moving objects.
But there are still unanswered questions.
History of the Pennhurst Asylum
Ghost hunting has become a sort of cottage industry around the property, and there's even a Pennhurst Paranormal Association. Their tagline is "They lived here, died here, and are still here."
But before we get into the haunted stuff, we have to talk a little bit about our setting.
Pennhurst Asylum itself is a beautiful, sprawling campus of about 20 buildings. The older buildings are red brick with granite and terra cotta trimmings, making them quite striking. The facility was built to be almost entirely self-sufficient, with a power plant, farmland, and other facilities on the property.
For things that they could not provide for themselves, it was serviced by a private rail line that brought supplies from the outside world. Many of the buildings are connected by underground fire-proof tunnels to make moving patients around easier, like many similar facilities of the era.
The buildings were designed with small rooms for 2 or 3 people, but within four years of its opening, Pennhurst was already overcrowded due to pressure to admit immigrants, orphans, and criminals. Residents were classified with three categories: mental—imbecile or insane, physical—epileptic or healthy, and dental—good, poor, or treated.
In 1913, the Pennsylvania Legislature appointed a Commission for the Care of the Feeble-Minded, which stated that the disabled were "unfit for citizenship" and recommended a program of custodial care, meaning that Pennhurst would become even more overcrowded.
By the mid-60s, the asylum housed 2.791 people – 900 more than the facility could comfortably accommodate. Most of these patients were children, and despite the facility's label as a "school" , only 200 of the residents were in any kind of art, education, or recreational programs that could have helped improve their condition, though many were high-functioning enough to improve with such care.
The facility had only 9 medical doctors and 11 teachers on staff, none of whom had special education training. Bullying was rampant and unpoliced, and its thought that this was the real reason for the many "accidental" deaths and suicides that occurred.
This horrifying footage triggered public outcry, but it would still take almost a decade of legal actions against Pennhurst before the facility closed. The allegations that finally led to a lawsuit against Pennhurst Asylum were those of Terri Lee Halderman, who, upon a visit to her parents, was found to have unexplained bruises.
Although the case was never expected to go very far, the courts would find that the conditions at Pennhurst were deplorable, violating the Fourteenth Amendment. They also found that the institutions used cruel and unusual punishment, which violates both the Eighth and Fourteenth Amendments, as well as the Pennsylvania Mental Health and Retardation Act of 1966.
In 1983, nine employees were indicted on charges ranging from assaulting patients — some of whom were in wheelchairs, to arranging for patients to injure each other. All of these findings led to the District Court's decision to close the facility – this was the first time that this was ever done based on a constitutional right to community services, and the case would become an important precedent known as the Pennhurst Doctrine.
Shortly after its closure, the Department of Military Affairs acquired the upper campus and reopened it as the Southeastern Veteran's Center.
In 2001, the state began acknowledging its duties to maintain historic property in relation to Pennhurst, and the Pennhurst Memorial and Preservation Alliance was formed to advocate for certain uses of the property.
As of 2010, the administration building has been renovated and repurposed as the Pennhurst Asylum Haunted House – despite controversy from locals and those previously affiliated with the asylum, the attraction has been successful.
Hauntings and Other Phenomena
The official research team for Pennhurst Asylum is the Shore Paranormal Research Society, a team of trained specialists whose purpose is to discover truth behind claims of paranormal activity. According to Jim Ansbach, the SPRS's founder and case manager, Pennhurst Asylum is a hotspot for the paranormal.
They have conducted numerous large-scale investigations of the property, taking photos, video, and audio recordings in multiple undeveloped buildings, reporting numerous sightings, mainly in the Quaker Building.
In the Quaker building, numerous shadowy figures appear to manifest and dissipate at will; these include what appears to be a young girl with long dark hair and a large, hunched figure with dangling arms. Items have been seen moving while no one is near them, even going so far as to be propelled across the basement at times.
Investigators have reported physical interactions with spirits such as shoving and scratching; these assaults would leave physical marks that could be seen even after leaving the property. There were also multiple electromagnetic frequency spikes recorded while in the building, despite there being no power currently supplied to it.
One of the most well-documented occurrences at Pennhurst is Electronic Voice Phenomena (EVP), which is recordings of voices that could not be heard at the time of recording. Voices can be heard saying things like "go away" "we're upset" and, disturbingly, "I'll kill you". Screaming and crying can also be heard without the help of recordings. It appears that, despite the patients being gone, the sounds of Pennhurst Asylum remain.
The Pennhurst Paranormal Association plans to open the former hospital for more ghost hunts in the future – with other popular institutions such as the Eastern State Penitentiary in Philadelphia and the Waverly Hills Sanatorium in Kentucky as business models, Timothy Smith expects Pennhurst Asylum to be an incredibly profitable property.
A Haunted Legacy
Pennhurst Asylum has been a lot of things over the years – hospital, prison, veteran's center, memorial, and now, a haunted house attraction. But no matter who inhabits those cursed walls, the ghosts remain. And their stories will be told .
Submit a Comment Cancel reply
Your email address will not be published. Required fields are marked *
History@Work
Who should tell the story the pennhurst haunted asylum and the pennhurst museum in public history.
07 June 2022 – Diana M. Katovitch
advocacy , historic preservation , disability history
The Pennhurst Haunted Asylum on the Pennhurst property, Spring City, Pennsylvania. Photo credit: Rogues Hollow Productions
The Pennhurst Haunted Asylum and the Pennhurst Museum, operated by Pennhurst LLC in collaboration with the Pennhurst Memorial and Preservation Alliance (PMPA) , exist side-by-side on the grounds of the shuttered Pennhurst State School and Hospital in Spring City, Pennsylvania. The sites might seem to have opposite goals: one to frighten and entertain, the other to educate about past wrongs. Over the last decade, however, the haunted attraction and the Pennhurst Museum have become aligned in unexpected ways. New questions are being posed: who should tell the story of Pennhurst, and how should they tell it?
When the Pennhurst State School and Hospital closed in 1987, its buildings and grounds were abandoned. In 2008, a private development group known as Pennhurst LLC purchased the site and planned to use part of it to create the Pennhurst Asylum Haunted House. The clash between preservation and education advocates, on one side, and Pennhurst LLC, on the other, was the original reason for the formation of the PMPA. Despite legal efforts by the PMPA to prevent its opening , the haunted attraction opened in 2010 and began grossing $2 million per year.
The first version of the haunted asylum was as bad as anticipated. A fictional Dr. Chakajian and his minions were shown experimenting on asylum inmates. In a minor nod to the history of Pennhurst, patrons were able to view artifacts retrieved from the property (notably a dentist's chair and electroshock therapy machine). Yet, historical fact and shock fiction were poorly separated, and visitors were left to wonder which was which.
PMPA members were not the only people to protest the misrepresentation and disrespect of Pennhurst's history in the haunted attraction. Disability studies historian Sarah Handley-Cousins reflected on the continuing fascination of such sites: "I like a ghost story as much as anyone, but the patients who lived at … Pennhurst weren't spooky spirits–they were human beings with complex lives."
In 2017, the ownership of Pennhurst, LLC changed. The new owner and general manager have personal connections to the disability community. Aware of the unintended consequences of a conflated story, they changed features of the attraction and empowered a group of disabled performers with creative control. This new haunted attraction deserves a second look.
Pennhurst Memorial Fellow Autumn Werner, performing her role in the Pennhurst Haunted Asylum attraction. Photo credit: Rogues Hollow Productions
More than half of the performers (called haunters) identify as disabled; a few even have personal histories of institutionalization. This new haunted asylum turns the original plot on its head–the haunters each assume a fictional identity and the inmates conspire to take over the asylum from the professionals. The fictional doctors, nurses, and the visitors become the new inmates. Nathan Stenberg, a doctoral candidate in theatre and performance historiography, board member of PMPA, and a disabled scholar himself, has spent many hours of fieldwork at the Pennhurst site and the asylum attraction. In his words, the asylum attraction "does not simply commodify atrocity, but offers a space where dis/abled people use performance as both self-expression and knowledge-making in a site once designed for their segregation and slow death." Several of the haunters work giving historical tours of the campus when they are not performing in the attraction.
In addition, the new management now partners with the PMPA to preserve Pennhurst's past. The Pennhurst Museum was moved from the attraction space into a separate building. In 2020, PMPA established the Pennhurst Memorial Fellowship and several intern positions to continue the historical work on site. Autumn Werner, a psychology major at Westchester University was the first Pennhurst Memorial Fellow; she is a person with a disability and performs in the attraction as a haunter. In a personal email, she explained her involvement this way: "To me, being on the site and performing and building a community as we have has given the disabled population here the power back. We have reclaimed the space and seek to perform, educate, and welcome others into it."
Werner oversees and organizes the collection of artifacts, often rescuing them from buildings that are collapsing around them. She also staffs overnight paranormal tours of the Mayflower building (which houses the museum), the grounds, and the underground tunnels. She approaches her work with a deep sense of respect and protectiveness of the residents' stories. "Oftentimes, paranormal investigators may seek to invade sacred spaces, like the Pennhurst cemetery. Our staff will not share the location of the cemetery unless we are certain that the guest has nothing but respect in mind," Werner wrote. "The (Pennhurst) site itself is a sacred one."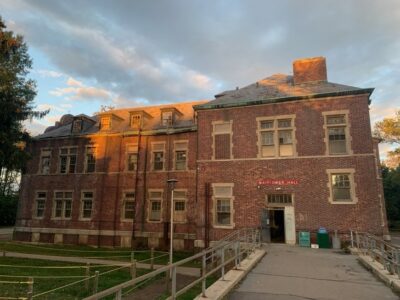 The Mayflower building is the current site of the growing Pennhurst Museum. Mayflower was once a residential building on the property. Photo credit: Autumn Werner
When they learn about the haunted asylum tour, many people– both disabled and non-disabled–protest that it is disrespectful, especially on the site of a shuttered institution. But the disabled haunters have made a well-reasoned choice to work as performers and tour guides at this former institution. Some people will disagree with their choices. But wholesale condemnation of the attraction may result in refusing to engage with the actual choices and experiences of disabled people. The late disability advocate David Hingsburger said, "We take choice away from people with disabilities all the time…They (disabled people) have a right to the choices that you've approved. We don't want people with disabilities to make choices that run counter to our philosophy…."
One haunter had this to say: "We preserve the property and we're doing our best to educate people about what happened here… I don't want them to just walk through here and just think it's something scary." Disabled employees of the LLC have given one answer to the complicated question of how best to tell the story of Pennhurst.
The author would like to thank Nathan R. Stenberg for use of information and quotations from his book chapter: "Honoring a House of Horrors: Community, Commemoration, and the Specter of Institutionalization at the Pennhurst Asylum" in Sites of Conscience and the Unfinished Project of Deinstitutionalization: Place, Memory and Social Justice , edited by Linda Steele and Elisabeth Punzi. Vancouver:University of British Columbia Press, forthcoming.
~ Diana "Dee" Katovitch is a PMPA advisory board member. She has authored two books on intellectual and developmental disabilities. She is a doctoral candidate at Syracuse University, studying disability in higher education.
Share this Post
According to East Vincent Township's website, Pennhurst Development LLC is planning to demolish all of Pennhurst's old buildings and flood the land with parking spaces and Warehouses/Data Centers which means nothing will be left to remember the many individuals who's lives were spent in agony there.
My name is Leigh Garrison. I am a 44 year old Delaware hospital RN BSN heading back for my masters. I was watching Portals to Hell with Jack Osborne and Katrina, It taught me soooo much! I am from Delaware, with Phili just an hour and half away. I want to go, learn, and even move into psychology. I want to help others with disabilities continue to improve. Thank you for this article. I will continue to study. Thank you. Leigh Garrison
Oh I so hope not demolished. It needs to be left for people to continence to learn the unjustified of the disabalbled population. Amen! And I rarely go to church…… but Amen! Continue scaring, teaching, educating. Scaringets people there, must generate money,and encourages conversations of disabled, how to treat diisabed,and treat everyone with great love and respect. If people kids, have a great scare, laugh, have fun,they will want to talk about what it was like to live there. Educate themselves. Grat idea! Thanks to all who go and do!
They appear to be taking ticket orders for this fall season, but the potential for demolition is on the table. In fact, it doesn't appear that other options are at this time.
I hope not to demolish this history of what has happened to those people at the time with disabilities. We need to know the history keep those buildings up for those who had to experience life and for the spirits that are there. Also if you have the museum and bringing money in then it just don't make sense why to stop having tours and helping our disabled people to teach and continue to learn for everyone!!!!
Would you turn Buchenwald or Auschwitz into a for profit "fun house" or give Halloween Haunt events? This is the most vile, disrespectful and degenerate thing I have ever heard of! This is not the way to shed light on the misery and abuse of very vulnerable and defenseless people who suffered at the hands of the state!
Lisa either didn't bother to read the article so she could ride in on her high horse, or conveniently ignored the David Hingsburger quote right in the article:
"We take choice away from people with disabilities all the time…They (disabled people) have a right to the choices that *you've* approved. We don't want people with disabilities to make choices that run counter to *our* philosophy…."
So once again, an able-bodied know-it-all has decided to condemn the work disabled folx are doing because it doesn't fit in with *their* ableist notions of how Pennhurst should be "correctly" honored and remembered. Tell us Lisa, are you ACTUALLY a member of the disabled community? And if you are, why is it so hard to accept that other disabled folx will have differing views and opinions? You try to compare it to concentration camps of N*zi Germany, while again, conveniently forgetting that many of those sites – including Auschwitz, are already operating as tourist hotspots where thousands of people from all over the world visit on a daily basis! They're not "haunt attractions" but they still rely on tourist money to keep those historical sites up and running. Does that not get your dander up as being "inhumane", "disrespectful" yadda yadda yadda because they are essentially profiting off real human atrocities? And if you want to try to argue that these historical sites serve as "teachable moments" for self-proclaimed History Buffs… the Pennhurst Haunt is doing the same thing by the insistence of the disabled scareactors that work there as haunt employees and members of their historical preservation society.
So again, what exactly is the difference between what Pennhurst is doing and what Auschwitz does besides the fact that *you* personally agree with one and not the other because you believe one is "respectful" while the other isn't? (All while casually being ableist by taking away the autonomy of disabled folx to make their own decisions because you don't like that they don't agree with you.)
Leave a Reply Cancel reply
Your email address will not be published. Required fields are marked *
Sign Up to Receive News and Announcements Emails from NCPH
Only members receive our weekly e-newsletter, but on occasion we send news and announcements to broader audiences. This includes information about our annual meeting and other events, advocacy alerts, and opportunities in the public history field.
Name * First Last
Annual Meeting Information
NCPH News and Announcements
NCPH Advocacy Efforts
News and opportunities from NCPH Affiliates
I have read and understood the Privacy Statement
Name This field is for validation purposes and should be left unchanged.
You may unsubscribe or change your preferences at anytime by emailing [email protected] Cavanaugh Hall 127, 425 University Blvd., Indianapolis, IN 46202-5140 (317) 274-2716 [email protected]
Pennhurst: A timeline of the true horror behind the infamous haunted house site
About 10,600 people lived in Pennhusrt over its 79 years of operations, with half dying there, before the grounds became a haunted house.
The Pennhurst State School and Hospital was a scary place well before it was turned into a Halloween haunted house.
» READ MORE: Pennhurst Asylum haunted house draws criticism every Halloween. A group of disabled actors running the show say there is more to the story.
Here is a look at the institution's history by the numbers.
1908: Pennhurst opened its doors as a facility to house people with intellectual and developmental disabilities who were deemed unfit for society. It was intended to house no more than 500 residents, but it was overcrowded from the start. By 1957, the institution had more than 3,500 residents with just 600 staff, from groundskeepers to aides. Throughout its 79 years of operation, about 10,600 people lived there. About half died in the institution, many due to the poor living conditions, according to James Conroy, a medical sociologist who studied Pennhurst.
1968: WCAU (Channel 10) aired a five-part documentary called Suffer the Little Children that exposed the conditions at Pennhurst to the public. Reporter Bill Baldini found that the largest zoos in the United States spent more per day to feed their animals than Pennsylvania spent on the people at Pennhurst.
1972: Pottstown's The Mercury newspaper called Pennhurst "the shame of Pennsylvania," describing "1,700 human beings stored away in crumbling warehouses, the urine stench of decades soaked so deeply into the walls and floors that it can never be washed out."
1970s: Three major lawsuits filed throughout the 1970s led to Pennhurst's eventual closure.
1977: A federal district judge ordered Pennhurst to make arrangements for all residents to move to care in the community.
1982: The Department of Justice indicted nine present and former aides for assaulting and abusing patients. At the time, Pennhurst had 640 patients who on average had been there for more than 35 years.
1985 : The Pennhurst Longitudinal Study , ordered as part of the lawsuit to close Pennhurst, was released. The researchers followed 1,154 people who lived at Pennhurst and found that none became homeless or incarcerated. They tended to live at least six years longer, and 14% became more independent. Almost all said that they were better off outside of Pennhurst. Despite a reported 19% increase in services, the cost to taxpayers went down by 15% compared to funding Pennhurst.
1987: The last patient left Pennhurst.
Skip to main content
Keyboard shortcuts for audio player
Haunted House Has Painful Past As Asylum
Jamie Tarabay
A former institution for the mentally and physically disabled, located outside Philadelphia, is the site of a new Halloween attraction .
The sprawling Pennhurst State School and Hospital was shut down in 1987 after years of chronic overcrowding and patient abuse. Now a businessman has turned the property into a haunted house. The move has upset people who say it trivializes the suffering of those who lived there.
Journalist Bill Baldini broke the story about the horrific conditions at Pennhurst in 1968. His five-part series outraged the community, resulting in an outpouring of support for Pennhurst, and the eventual closing of the institution. Coburn Dukehart/NPR hide caption
'I Saw Things That I Will Never Forget'
Pennhurst began as an institution to care for the "feeble minded." For years, it operated under appalling conditions, and no one noticed. Bill Baldini was a young reporter for the local Channel 10 television station when he got a tip and made it out to Chester County to see the institution. He soon returned with a camera crew.
"And we start shooting, and my crew was mortified. I mean, I had trouble keeping them on the job, because they were literally getting sick from what they saw," Baldini says.
His five-part series aired on local television in Philadelphia in 1968. The reports showed images of naked, emaciated residents, swaying back and forth to their own internal rhythms, or curled up in balls. The children were tied to their beds. To this day, Baldini cannot forget.
"Think of a ward of infants and children from the ages of six months to 5 years old," Baldini recalls. "There are 80 of them in ... metal cages. They had to attend to them every day, all day. These people were literally lying in their own feces for days."
Jim Conroy, a medical sociologist, arrived at Pennhurst a couple of years later to research developmental disabilities.
"I drove up in 1970 in my dad's blue Chevy, and I saw a place with 3,700 people in it that was built for far, far fewer. And I saw things that I will never forget," Conroy says.
Both Baldini and Conroy say the site should become a memorial to the past, not a haunted house.
A Thrilling Experience
On a recent Friday night, dozens of people wound their way up to the entrance of Pennhurst's former administrative building and paid up to $50 to enter.
First, visitors entered a museum featuring photos and information about the institution. Then, they entered the haunted house, which is filled with gruesome props, bloody dental patients and parts of the original morgue. The last walk is through the underground tunnel system that used to connect the buildings. Screams filled the seemingly endless stretch of utter darkness.
Visitors emerged to the sounds of local heavy metal bands. Scott Clower, 19, drove up from Delaware with his friends. He says Pennhurst was known to be scary before there ever was a haunted house.
Bill Baldini's 1968 Report On Pennhurst
"A lot of people believe ... the spirits of people [who] have suffered and died in this institution are still in here. A lot of people feel that way. I mean, that definitely adds to the thrill of it," Clower says.
His friend Cecily Connell says the experience was awesome. But if the haunted house had been in one of the buildings where the residents actually lived, she probably would not have gone in.
"You're not in ... the actual area where it all went down. I think that's a little bit [sadder] and should be left like that," Connell says.
Good Business, Proper Memorial?
The businessman behind the venture is Richard Chakejian. He says when he bought the 110-acre property two years ago, it was in ruins. He now runs a local recycling business and hopes to make the haunted house a yearly Halloween event.
More On Mental Institutions
WWII Pacifists Exposed Mental Ward Horrors
"We went well out of our way to make sure that this event doesn't mock or mimic any of the handicapped," Chakejian says. "And I believe that the public that comes through here know the distinction and the difference between making fun of something and a Halloween event."
According to Chakejian, at least 17,000 people have come since the haunted house opened in late September, and he says the attraction is contributing to the local economy.
Still, his critics say there is nothing amusing about a haunted house at Pennhurst. A local preservation society is planning to protest at the site. Advocates say those who suffered at Pennhurst deserve a better memorial.
This Overnight Ghost Hunt In Pennsylvania Is The Creepiest Thing You'll Ever Do
Beth Price-Williams
A professional writer for more than two decades, Beth has lived in nearly a dozen states – from Missouri and Virginia to Connecticut and Vermont – and Toronto, Canada. In addition to traveling extensively in the U.S. and the U.K., she has a BA in Journalism from Point Park University (PA), a MA in Holocaust & Genocide Studies from Stockton University (NJ), and a Master of Professional Writing from Chatham University (PA). A writer and editor for Only In Your State since 2016, Beth grew up in and currently lives outside of Pittsburgh and when she's not writing or hanging out with her bunnies, budgies, and chinchilla, she and her daughter are out chasing waterfalls.
More by this Author
As local travel experts, we know what travelers are looking for when it comes to finding the perfect accommodations for their next trip. To compile our lists, we scour the internet to find properties with excellent ratings and reviews, desirable amenities, nearby attractions, and that something special that makes a destination worthy of traveling for.
With Halloween barreling toward us at the end of the month, many of us are actively seeking out haunted attractions. Haunted houses and trails can be a ton of fun. But, for a real haunted experience, where you just may experience the paranormal firsthand, embark on this overnight ghost hunt in Pennsylvania.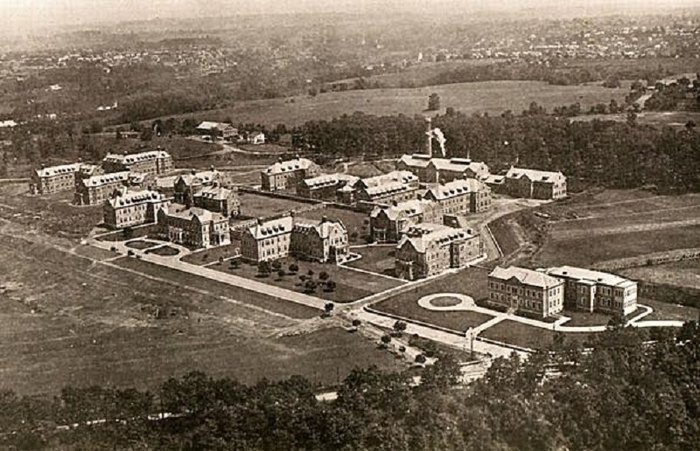 Related Stories
Pennsylvania's Most Notorious Haunted House Is Even Scarier This Year — Here's Why
Enter This Terrifyingly Haunted Pennsylvania Cave If You Dare
This Old Funeral Home In Pennsylvania Is Now A Haunted House And One Visit Will Give You Nightmares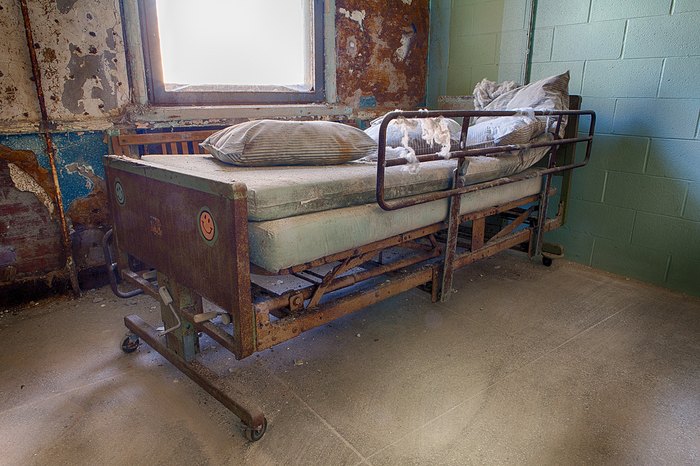 Ghost Hunts USA Exclusive 866-313-4592 Click here for more information.
Pennhurst Address:
Bridge Street & North Church Street Spring City, PA 19475 855-428-6800 Click here for more information.
Do you dare embark on this overnight ghost hunt in Pennsylvania? Learn more about Pennhurst Asylum's horrifying history here .
OnlyInYourState may earn compensation through affiliate links in this article. As an Amazon Associate, we earn from qualifying purchases.
Want more Pennsylvania in your inbox?
Get the latest on things to see, do, and eat around Pennsylvania!
Thank you! You will receive your first email soon.
An error occured.
Related Articles
This Ghost Hunt In This Historic Pennsylvania Bed & Breakfast Isn't For The Faint Of Heart
This Haunted Holiday House In Pennsylvania Will Give You A Very Creepy Christmas
The Oldest Hotel In Pennsylvania Is Also One Of The Most Haunted Places You'll Ever Sleep
A Night Inside The Most Haunted Penitentiary On The East Coast Isn't For The Faint Of Heart
Stay Away From Pennsylvania's Most Haunted Street After Dark Or You May Be Sorry
These 9 Haunted Universities In Pennsylvania Will Terrify You
There's Nothing More Terrifying Than These 10 Genuinely Haunted Places In Pennsylvania
The Story Behind This Haunted Battlefield In Pennsylvania Is Truly Terrifying
Explore Pennsylvania
Ghost Hunt Gift Cards
Pennsylvania's Haunted Hotels
Gettysburg PA's Haunted Hotels
Haunted Erie, PA
Haunted Philadelphia, PA
Haunted Pittsburgh, PA
Haunted Lancaster, PA
Haunted York, PA
Search for:
No products in the cart.
Return to shop
The 13 Most Haunted Places in Pennsylvania
Pennsylvania is one of the oldest states and it is also one of the most fascinating. It has a somewhat creepy past that is peppered with traumatic events, murders, and tragic accidents. There are also several abandoned prisons and asylums making it the perfect setting for some paranormal activity.
Let's dig a little bit deeper into the history of the most haunted places in Pennsylvania.
1. Pennhurst State School and Hospital, Spring City
Pennhurst State School was in operation for around fifty years during the first half of the 20 th century. It was cut off from the rest of the world and it very quickly became overcrowded and out of control.
The brutal mistreatment of the mentally ill patients housed here eventually led to its closure, but not before numerous deaths which have left a mark on the building.
Today it is one of the most haunted places in the entire state of Pennsylvania.
Visitors have reported all manner of strange noises and apparitions believed to be the spirits of former patients and employees alike.
2. Centralia, Columbia County
If Centralia looks familiar to you then it is probably because it was used as the inspiration for the town of Silent Hill in the horror movie of the same name.
This real-life ghost town has had an underground coal fire burning for more than 50 years. The population has dwindled to less than 10 people who refuse to leave.
Aside from being super creepy due to the nature of the town's abandonment, there have also been stories of strange shadow figures and apparitions flitting around the abandoned buildings.
3. Hill View Manor, New Castle
Considered by many an avid ghost hunter, Hill View Manor in New Castle Pennsylvania, is without a doubt, one of the most haunted buildings they've ever had the pleasure of investigating.
A location that has played host to many paranormal TV shows, such as Ghost Hunters, Ghost Lab, and Ghost Adventures.
Originally built in 1926, as a home for the elderly, it would operate as such up until 2004 when the building was closed due to lack of funding. Once a home for the elderly, it's believed thousands of people would have died there over the years. Many deaths down to natural causes, however, there were a number of suicides as well.
Learn more about the haunted Hill View Manor in New Castle, Pennsylvania.
4. The Quality Inn, Gettysburg BOOK NOW
The Quality Inn in Gettysburg was originally built in 1863 to serve as General Lee's headquarters during the civil war.
Over the years there have been hundreds of reports of ghostly activity from both guests and employees. Some of the most common occurrences include the sound of a drum and fife playing, phantom gunshots and cannon fire, and the sound of someone walking in the attic.
There are also regular reports of doors being opened and closed by some unseen force, lights turning on and off, and a few objects apparently moving by themselves!
See more haunted inns in Gettysburg
5. Betsy Ross House, Philadelphia
Everyone knows Betsy Ross for being the person who designed the first American flag, but people are visiting her Philadelphia home for something a little bit more than a history lesson! You see, this is also one of the most haunted houses in Pennsylvania.
The house has been featured on various television shows thanks to the paranormal activity. In fact, this house is so haunted that one former director climbed out of the window and jumped onto the flagpole to escape the spirits on one, particularly terrifying night!
Some visitors have reported seeing Betsy Ross herself crying in the basement while others say that they have heard cries and moans from the gift shop next door which also happens to be where a security guard was murdered in 1980.
6. Fort Mifflin, Philadelphia
Another historical site in Pennsylvania that is apparently haunted is Philadelphia's, Fort Mifflin. So many historical sites around the state have been remodeled, but Fort Mifflin claims to be the only Revolutionary War battlefield that has remained completely intact.
Perhaps that is why some of the Fort's original inhabitants have stuck around!
One of the ghosts that is known to haunt Fort Mifflin is 'The Screaming Woman' who is believed to be the spirit of Elizabeth Pratt. Her screams are often heard in the Officer's Quarters where it is believed that she hanged herself.
The Fort is also home to another spirit known as 'The Faceless Man'. It is believed that this is the ghost of William Howe and he is often seen around the casements where the prisoners would have been held.
Visitors have also reported being grabbed, pushed, and held by unseen hands!
See more haunted places in Philadelphia
7. Brandywine Battlefield, Chester County
Pennsylvania is well known for the Battle of Gettysburg, but there is another famous battlefield in the state which is often overlooked!
The Brandywine Battlefield is an important historical site in terms of the Revolutionary War and it is also one of the most haunted locations in Pennsylvania.
Around 2000 men died here on what was the bloodiest day of the Revolutionary War and visitors say that they can still hear the battle echoing around the area.
There have also been multiple sightings of apparitions of soldiers and horses.
8. The Seven Gates of Hell, York
This desolate area in York was apparently where an old asylum once stood, but it is said to have burned to the ground because firefighters were unable to reach the remote area in time.
Almost all the patients perished in the fire. Seven gates were built to help capture the remaining patients who had escaped.
However, since then, a local legend has sprung up stating that anyone who passes through all seven of the gates will go straight to Hell!
See more haunted places in York PA
9. Harrisburg Hospital, Harrisburg
When Harrisburg Hospital first opened back in 1851 it was known as Pennsylvania State Lunatic Hospital. The huge institution continued operating as a psychiatric facility treating the mentally ill until 2006.
Ever since the hospital closed there has been an increasing number of reports of paranormal activity that have contributed to the building's reputation as one of the most haunted hospitals in Pennsylvania.
There have been strange noises, screaming, footsteps, shadows, and apparitions. It is especially haunted in the morgue, the basement, and the underground tunnels.
10. The Old Jail Museum, Jim Thorpe
Located at the edge of the Pocono Mountain, the Old Jail Museum in Jim Thorpe, formerly the Carbon County Prison, was built in 1871 and served as the county prison until 1995. It is an imposing structure built into the side of a rocky mountain and is now open to the public as a museum.
It is also home to a famous ghost story regarding what has become known as 'The Day of The Rope'. On June 21, 1877, four Irish coal miners accused of being Molly Maguires were hanged in the Old Jail at one time as punishment for fighting for better treatment and working conditions.
The leader of the group, Alexander Campbell, placed his hand on the wall of Cell 17 and swore that his handprint would remain as proof of his innocence. True to his word, the handprint still remains visible on the wall.
Over the years it has been scrubbed clean. painted over. and the wall has even been demolished and rebuilt, yet that mark attesting to Alexander Campbell's innocence still remains!
Related page: The Haunted Inn at Jim Thorpe
11. Hotel Bethlehem, Bethlehem STAY HERE
Hotel Bethlehem is one of the most haunted hotels in PA and it is probably of the state's most popular spots for ghost hunting!
The building was once the very first house in Bethlehem before being transformed into a hotel. It is said that there are at least 4 ghosts to be found here, all of which have strong historical ties to the hotel.
The first of these ghosts is said to be actor/singer May Yohe who was born in the hotel! She has been heard singing in the lobby and guests have seen her apparition in the exercise room from time to time.
Another of the ghosts is Francis 'Daddy' Thomas who worked in Bethlehem as a tour guide prior to his death in 1822. Finally, the remaining two ghosts are the buildings' original landlords Mr. and Mrs. Brong.
Much of the activity seems to be focused on room 932 where people see lights going on and off, apparitions in the mirror, and a male spirit who wakes guests in the night asking why they are in his room!
On occasion, guests have even opened the bathroom door to find a whole different room on the other side!
Learn more on the haunted Hotel Bethlehem, PA
12. Gettysburg Battlefield, Gettysburg
Gettysburg was one of the bloodiest battles in American history with nearly 8000 soldiers losing their lives across a 3-day period. It is no surprise at all that Gettysburg is one of the most haunted cities in the US , maybe even one of the most haunted in the world!
There is a wide variety of paranormal activity that has been reported here including the sounds of the battle echoing around the area, phantom gunshots and cannon fire, the agonizing screams of the dying soldiers, and many different apparitions of soldiers and horses.
However, what is even more interesting is that this battlefield was apparently haunted even before the first shot was fired!
It has been said that as the Union soldiers made their way to Gettysburg, the ghost of George Washington appeared and led them into battle!
See more haunted places in Gettysburg
13. Eastern State Penitentiary, Philadelphia
One of the most terrifying places in all of Pennsylvania must be Eastern State Penitentiary. This was the first penitentiary in the United States and it was designed specifically with the intention of placing prisoners in a situation where they spent time silently reflecting on their crimes without interaction with other people.
Those incarcerated in this prison were subjected to both physical and psychological torture. Some of the famous methods used here included the 'Mad Chair' where prisoners would be strapped tightly in and be left sitting completely motionless for days without food and water – often driving them to insanity.
Other methods included clamping their tongue with the 'Iron Gag' which would cause severe pain and bleeding if they tried to speak, and throwing prisoners into 'The Hole' where they could be kept in a dark pit for weeks at a time.
Needless to say, many men held here went completely insane and many of them died. It is no surprise that visitors hear footsteps, screams, moans, and other unexplained noises.
Visitors also report being grabbed, scratched, and followed in the prison. These days the building houses a museum and is used as one of the most terrifying Halloween haunted houses in the country!
Haunted Places in Erie, PA
Located on the southern shore of Lake Erie, the town of Erie aka Gem City, is full of beautiful nature preserves, fine fresh food, and of course its array of water activities. However, just like its namesake, is can certainly be a spooky place to explore at night.
Haunted Places in Lancaster, PA
Lancaster PA is one of America's earliest settlements, and with that comes a lot of history. Full of mysteries, legends, and ghost stories, Lancaster PA is considered to be one of the most haunted cities in PA, with hauntings dating back nearly 300 years!
Haunted Places in Pittsburgh, PA
Once referred to as "hell with the lid off", The Burgh is one of if not the most haunted city in the Western area of Pennsylvania. With many buildings over 100 years old and history that spans longer, it's little wonder there are a number of ghosts that call Pittsburgh home.
Username or email address *
Password *
Remember me Log in
Lost your password?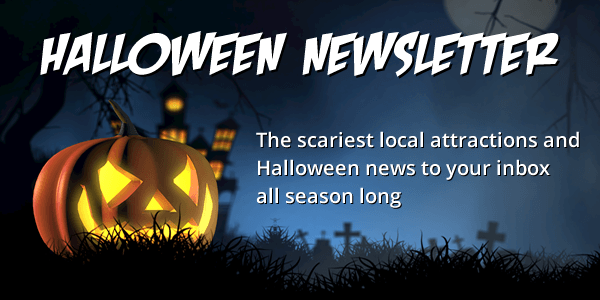 Advertisement

Pennsylvania's Haunted Hospitals & Asylums

Categories: Real Haunted Hotels & Lodging | Real Haunted Army Posts / Battle Grounds | Real Haunted Hospitals & Asylums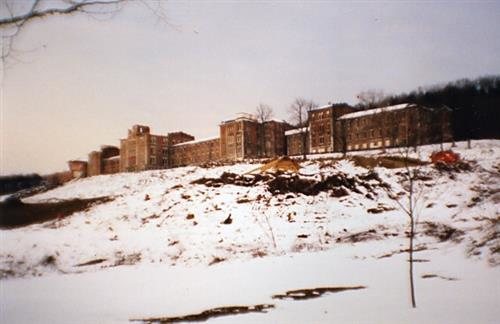 Categories: Real Haunted Places | Real Haunted Hospitals & Asylums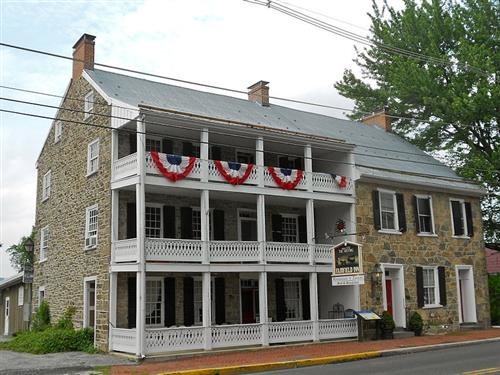 Categories: Real Haunted Hotels & Lodging | Real Haunted Hospitals & Asylums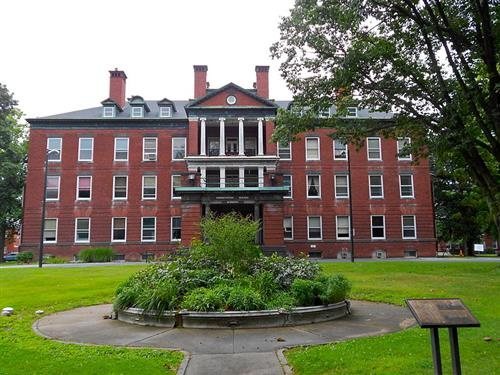 Know of a Real Haunt that we don't already have listed? Please Let Us know
Fall Dates/Hours
Paranormal Tours
Daytime Tours & Museum
Buy Tickets
Pennhurst Asylum
America's Scariest Haunted Asylum!

Want To Work With Pennhurst? Email Us at [email protected]
Located at Bridge St & Church St, Spring City, PA 19475

© Roadtrippers
© Mapbox
© OpenStreetMap
Improve this map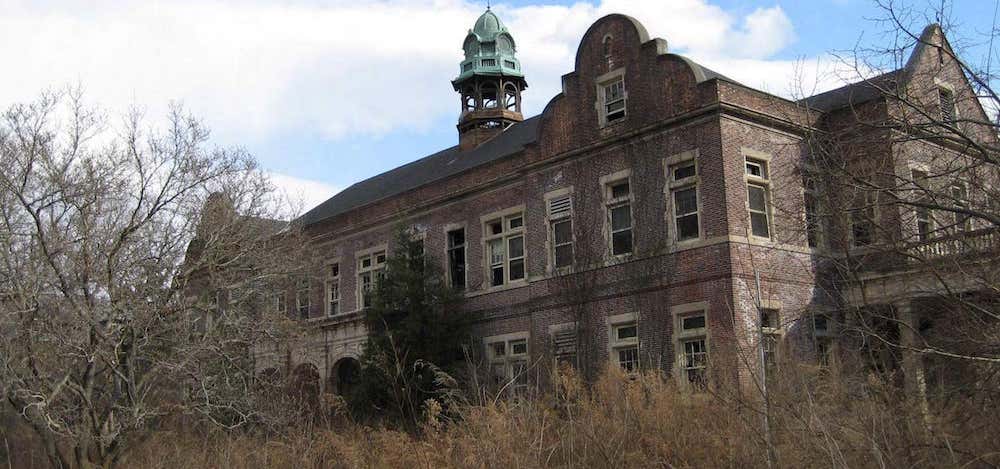 Pennhurst Asylum
100 Commonwealth Dr, Spring City , Pennsylvania 19475 USA
Independent
Credit Cards Accepted
Public Restrooms
"One of America's most haunted abandoned asylums"
For a lot of people, Pennhurst Asylum was Hell on Earth. It was once known as the 'Eastern Pennsylvania State Institution for the Feeble-Minded and Epileptic', and during its time saw 10,000 patients pass through the doors, many of which were children, abandoned by their parents. It was an awful place, known for abuse, mistreatment, and unimaginable suffering, and today is known as one of the most haunted places in the world. Even though the hospital was built to care for the desperately at-need, the state of Pennsylvania only awarded PennHurst a very meager sum of money to function, and because of that, conditions were absolutely deplorable. Reports of mistreatment went back as far as 1912, and for the years that the building was functioning it was home to countless instances of rape, suffering, and death. By the late 60s, things were so bad at PennHurst Asylum that NBC did an exclusive story focused on the horrible patient mistreatment called "Suffer the Little Children". The story led to a lawsuit, but it wasn't until the mid 80s that the school was finally ordered closed. Because of the unbelievable amount of suffering that occurred inside the walls of PennHurst Asylum, it's no surprise that over the years people have reported having terrifying experiences with the souls who perished at the hospital. There are so many locations at PennHurst that are said to be haunted, but the most noteworthy are the Quaker Building, where shadows stalk you from the darkness, and the ghost of a little girl has (on more than one occasion) scratched visitors with unseen hands. Often people will hear the sounds of children screaming or crying, and when they go to investigate there's no one there. Over the years the ghosts of both ex-staff members and patients have been witnessed by visitors … and interaction are rarely harmless. People leave PennHurst emotionally distraught, scratched, touched, and bring home general feelings of hostility. If you're brave enough you can visit the asylum and not only take a self-guided tour, but also spend the night investigating the ghosts of what is considered to be the most terrifying building in North America. Pennhurst was added to the National Register of Historic Places and Pennsylvania's list of the most At-Risk Pennsylvania Properties as well as the International Coalition of Sites of Conscience, a worldwide network of historic sites specifically dedicated to remembering struggles for justice. Pennhurst has been featured on the shows Ghost Adventures on Travel Channel, Ghost Hunters on SyFy, Celebrity Ghost Stories on BIO, The Haunting Of... 'Beverley Mitchell' on BIO, and the self-titled movie 'Pennhurst', featuring Beverley Mitchell and Haylie Duff. Today it operates as a haunted and abandoned asylum and ghost tours. The ghost hunts and tours are usually conducted September and October. So plan ahead for your road trip to one of America's creepiest abandoned asylums!

Reviewed by Dana Newkirk
Road Warrior
298 Reviews
377 Helpful
Completely insanely haunted. If you want to visit take a tour or a public ghost hunt, and don't trespass because this place is monitored by the police and you will get busted. The tours are great and inexpensive so there's no excuse!
Reviewed by DerekStrine
Just did the haunt. Wow. Insanely Scary all by itself let alone with all of the effects and actors.
Reviewed by JanieMByrdKurtz
I loved! I used to work here! I thought it was great!
Reviewed by pegs4art
Lived nearby when it was open. Sr. High health classes took field trips here. Nothing now could ever top what it was like going in and witnessing what actually went on. So, no interest in paying to see a "show" put on by people who have no idea, and kids who don't know the history.
Be the first to add a review to the Pennhurst Asylum.
Sun: 6:30 pm - 9:30 pm
Fri, Sat: 6:30 pm - 10:30 pm
Problem with this listing? Let us know .
Check Parking
Unavailable Pets Allowed
Check Restrooms
Unknown Wifi
Unknown Wheelchair Accessible
Check Credit Cards Accepted
Nearby Hotels
Click to discover a great deal!
Related Trip Guides
Pay tribute and reflect at these us monuments and memorials, the top things to do on an i-95 road trip, the top things to do on an east coast road trip, the top things to do on an i-80 road trip, keep exploring with the roadtrippers mobile apps..
Anything you plan or save automagically syncs with the apps, ready for you to hit the road!
Connect with us and hit up #roadtrippers
Tall tales, trip guides, & the world's weird & wonderful.
Roadpass Digital
Mobile Apps
Business Tools
Other Products
Togo RV Your RV camping companion
Campendium RV Park reviews, free camping, campsite photos, and RV travel blogs
Fresh Guides
The ultimate guide to Mammoth Cave National Park
The Ultimate Guide to Badlands National Park
Route 66 Leg 2: St. Louis to Tulsa
Route 66 Leg 1: Chicago to St. Louis
Route 66 Leg 3: Tulsa to Amarillo
Top 10 things to do in Ohio
Offbeat Road Trip Guides
Road Trip USA
Scenic Routes America
National Park Road Trips
Terms and Conditions

Your Travel Guide to New Jersey's Local Legends and Best Kept Secrets
Pennhurst Asylum: The Shame of Pennsylvania
This state-funded school and hospital center was at the heart of the human rights movement that revolutionized this country's approach to healthcare for the mentally and physically handicapped. This facility was one of the most striking examples of the maltreatment that was characteristic of such institutions––at one point, papers labeled it "The Shame of the Pennsylvania". And the legacy of all this suffering might just be the lingering spirits that are said to still wander its abandoned wards today.
The History and Horror of Pennhurst Asylum
By Matt Lake, Rusty Tagliareni  and Mark Moran
Back in the mid 1960s, fledgling TV reporter Bill Baldini ran a five-episode exposé of Pennhurst State School and Hospital on Philadelphia's TV10 (now an NBC affiliate). It painted a picture of neglect and abuse in the Chester County institution that was hard for the regular viewers to stomach. On the flickering monochrome televisions of the time came images of full-grown hands and feet bound by straps to adult-sized crib beds. Inmates of the institution were shown rocking, pacing, and twitching. Many were severely disabled either mentally or physically, but others were quite lucid and coherent—but withdrawn into themselves because of over-stimulation of the senses in the loud and sometimes frightening place, and a lack of much-needed mental stimulation. The five-minute news segments were entitled "Suffer the Little Children." When one patient was asked by the interviewer what he would like most in the world, if he could have anything he wanted, the sad and withdrawn reply was simply, "To get out of Pennhurst."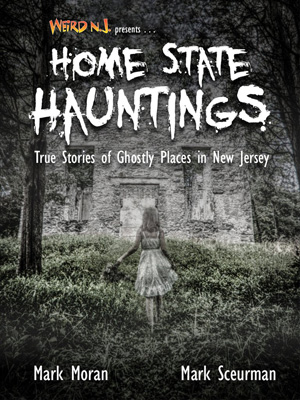 Pennhurst first opened its doors in November of 1908, and due to pressure to accept not only the mentally and physically handicapped, but also immigrants, criminals and orphans who could not be housed elsewhere, it was overcrowded within only a few years. In 1913, the Commission for the Care of the Feeble-Minded was appointed, and boldly stated that those with disabilities were "unfit for citizenship" and furthermore, "posed a menace to the peace."  Patients at Pennhurst were grouped into several general categories. Under the classification of mental prowess, one was listed as either an "imbecile" or "insane". Physically, the patient could be declared either "epileptic" or "healthy".
Like many similar facilities of the era, Pennhurst was functioned almost completely independently from the rest of society. It operated its own power plant, policed its own grounds and produced its own food. Any additional needs were supplied by a railway line that connected the campus to the outside world. The facility could operate without any interaction with the surrounding community, and that was the way the community preferred it.
By the mid-1960s, Pennhurst had been open for fifty years. It housed 2,791 people, most of them children, which was about 900 more than the administration thought the buildings could comfortably accommodate. But as a state school, they had to take what they were given. Only 200 of the residents were in any kind of art, education, or recreation programs that would help to improve their condition, though many of the patients were high-functioning enough to improve with the right care. The administrators interviewed in this program recognized that they were falling short of their ideal treatment, but with a crumbling building, a budget shortfall of four million dollars, and only 9 medical doctors and 11 teachers (none of them with special education training), their hands were tied.
Probably the most chilling scene in the 30 minutes of documentary footage in the TV10 report showed one of the hospital's physicians describing how he dealt with a particularly vicious bully who had brutalized one of his other inmates. He described how he had asked one of his colleagues which injection he could use to cause the most discomfort to a patient without permanently injuring him. Then he proceeded to administer that injection to the bully.
From that point on, it was inevitable that the hospital would close down, but it took two decades of legal actions, federal judgments made and overturned, and growing financial crises for the place to be shuttered. By the 1980's, overcrowding, lack of funds, inadequate staffing and decades of abuse and neglect accusations caught up with the operation, and in 1987 Pennhurst closed its doors. Its death was not without positive impact, though. The martyrdom of its long suffering patients helped put into motion changes to medical practice across the country and to society as a whole.
Despite the ultimate outcome, many former residents and staff members maintain that Pennhurst served some of its inmates very well. Some high-functioning patients received the treatment and therapies they needed to prepare themselves for living in the outside world. And some patients were so mentally handicapped that they injured themselves at the slightest provocation. One patient would charge into the walls headfirst. Such patients probably needed to be restrained for their own protection.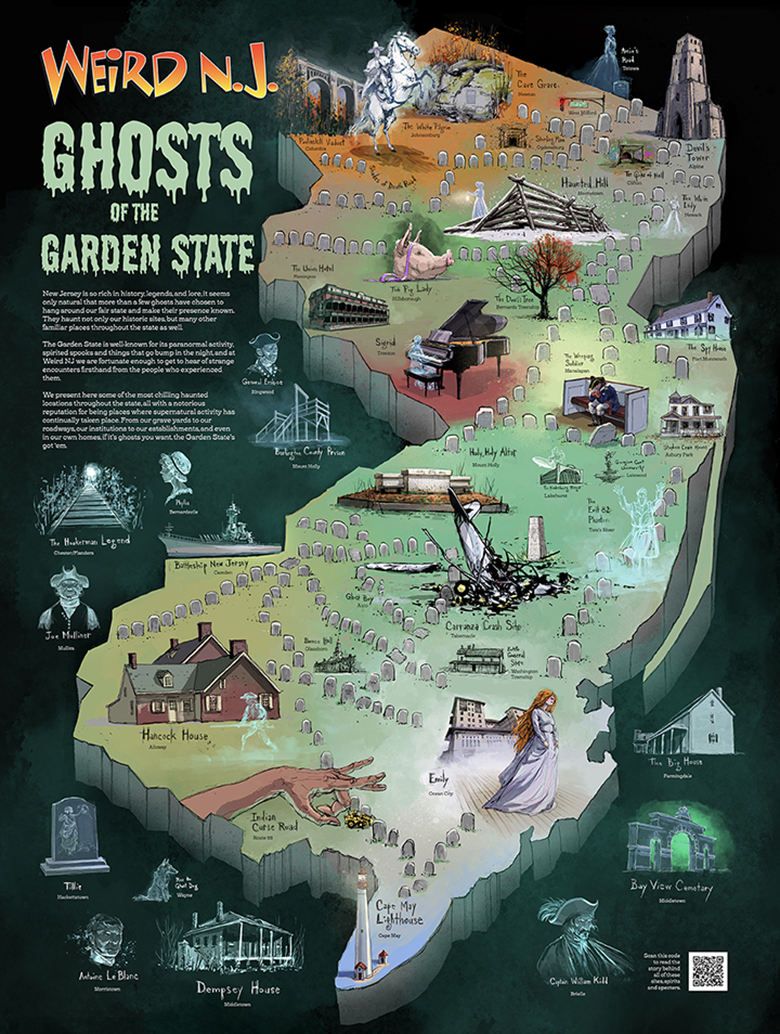 Timothy Smith, the son of the facility's owner, who took the time to speak with Weird NJ, expressed a desire to restore the better portion of the property, with the eventual goal of creating a museum and historical tour open to the public. We'd like to think that in such a way, the place could finally serve some good purpose, educating the public in the errors of previous generations and commemorating all the lives that were spent here.
Paranormal Pennhurst
Naturally, as with any such institution with a sorted history of human suffering, violence and death, Pennhurst is not without its share of ghostly tales. Pennhurst is allegedly so haunted, in fact, that its paranormal presences have spawned a spectral cottage industry––ghost hunting on the grounds of the old asylum. In addition to overseeing the restoration projects at Pennhurst and operating the Pennhurst Asylum haunted attraction during the Halloween season, Timothy Smith is also President and CEO of the Pennhurst Paranormal Association. Using the enticing tagline, "They lived here, died here and are still here," the organization plans to open up the former hospital to the public for ghost hunts on the campus. With other former institutions-turned-tourist-attractions such as Eastern State Penitentiary in Philadelphia and Waverly Hills Sanatorium in Louisville, Kentucky as a business models, Timothy believes that the public's curiosity about Pennhurst's spooks make it a potentially very profitable paranormal property. The television show "Ghost Adventures" has already filmed an episode of their Travel Channel program here.
During Weird NJ's tour of Pennhurst we were joined by members of the Shore Paranormal Research Society (S.P.R.S.) who have become the official  paranormal investigators for the former institution. The S.P.R.S. is an Ocean County, NJ based team of trained individuals whose sole purpose is to find the truth behind claims of paranormal activity. According to Jim Ansbach, the group's founder and case manager, Pennhurst is rife with such activity. The group has conducted several large-scale investigations of the old asylum's many buildings, and documented a variety of evidence of paranormal activity––including photos, videos, recordings of voice phenomena and personal encounters with spirits. Among the recordings are the sounds of disembodies voices uttering things like  "go away", "I'll kill you", "we're upset", and "why'd you come here?" An unknown male states, "I'm scared" while an invisible female asks, "why won't you leave?"
Here are just some of the group's other findings: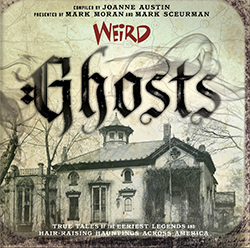 Limerick Building:   The apparition of a woman in a old style nurse's uniform was observed by a fire fighter, police officer and a marine.  Multiple EVP's.
Devon Building: Unknown sounds and multiple EVP's.
Mayflower Building: Shadow people seen multiple times. EVP's captured. Investigators have been touched in this building.
Tinicum Building: Multiple EVP's. Investigator had their legs touched.
Philadelphia Building: Loud sounds and voices heard coming from the building. Investigators surrounded the building and entered it via the tunnel system. No one was in the building nor could they have fled without being observed.
Administration Building: Multiple voices heard at various times and EVP's caught of what appears to be a toilet flushing. This building has no running water or bathroom fixtures.
Hershey Building : Investigator heard a female child's voice on the third floor.
For a full report of all the S.P.R.S.'s investigations and gathered evidence visit their web site at: ShoreParanormal.com
Those interested in participating in a Pennhurst ghost hunt can find more information by visiting the web site PennhurstParanormal.com
The Children Did Suffer
Lots of medical professionals I work with did a stint at Pennhurst early in their careers. It was a boarding school as well as a hospital, though the more low-functioning residents were incapable of speaking, let alone learning anything, and many of the high-functioning residents never learned to read. Most of the people there weren't insane, just mentally retarded, autistic or suffering other serious physical impairments. Some residents apparently just had learning disabilities or hyperactivity and emotional problems that made them seem more impaired. They would end up on high-functioning wards
Photo by Rusty Tagliareni
The Pennhurst Family Album
When I went to Pennhurst at night, it scared me halfway to death. When the wind blows across the buildings, it sounds like someone walking. There were dead animals there, and what looked like blood on some of the equipment. Once is enough. I'm never going back. But there was this one room that was really interesting. It was strewn with papers and photographs, carpeted with them, wall-to-wall. I didn't read the papers, but the black-and-white photographs looked like something from a family album. –Anonymous
For more on this story and all the other strange sites that the Quaker State has to offer, check out our book Weird Pennsylvania .
Pennhurst Video by Antiquity Echoes .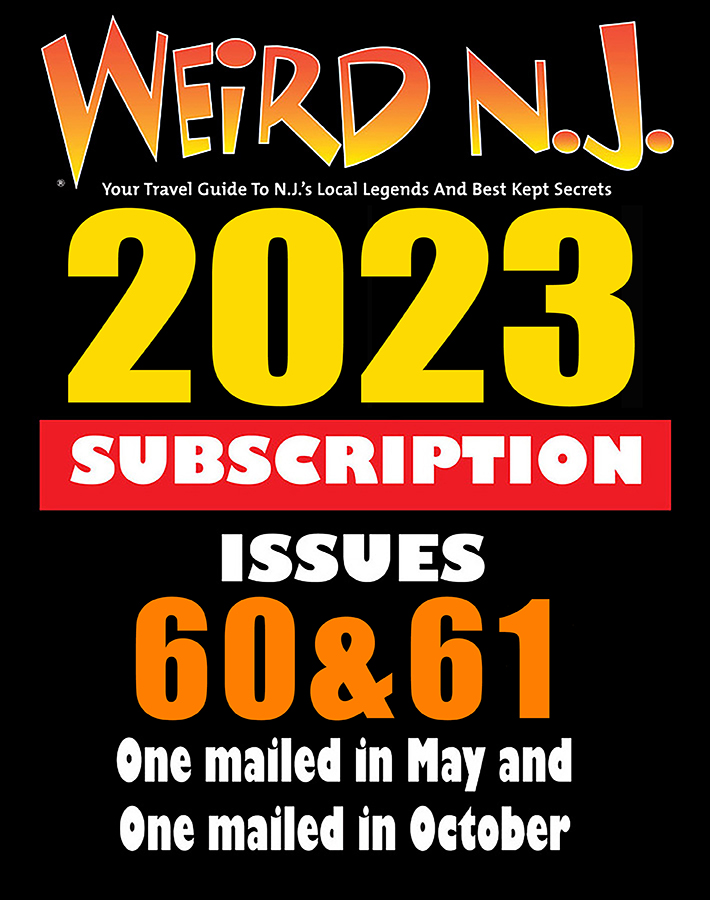 The preceding article is an excerpt from Weird NJ magazine, "Your Travel Guide to New Jersey's Local Legends and Best Kept Secrets ," which is available on newsstands throughout the state and on the web at www.WeirdNJ.com .  All contents ©Weird NJ and may not be reproduced by any means without permission.
Visit our  SHOP  for all of your Weird NJ needs:   Magazines ,  Books , Posters ,  Shirts ,  Patches , Stickers, Magnets, Air Fresheners . Show the world your Jersey pride some of our Jersey-centric goodies!

Now you can have all of your favorite Weird NJ icons on all kinds of cool new Weird Wear, Men's Wear , Women's Wear , Kids , Tee Shirts ,  Sweatshirts ,  Long Sleeve Tees ,  Hoodies , Tanks Tops ,   Tie Dyes,   Hats , Mugs & Backpacks ! All are available in all sizes and a variety of colors. Visit WEIRD NJ MERCH CENTRAL . Represent New Jersey!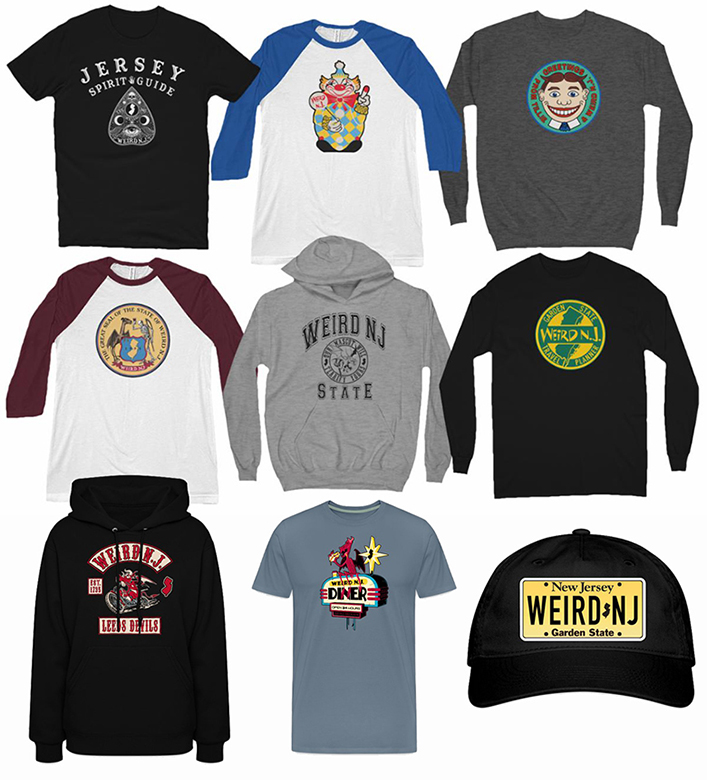 More Stories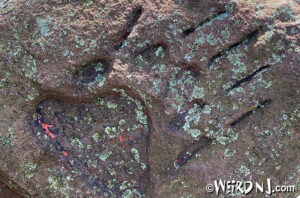 Ancient Mysteries
Latest Weird News
Passaic River Petrogylphs – Garfield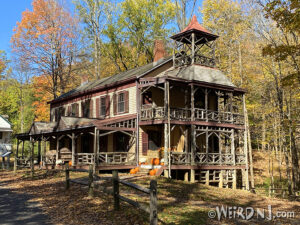 The Deserted Village and Enchanted Forest of the Watchung Reservation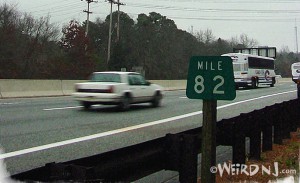 The Parkway Phantom of Exit 82
1 thought on " pennhurst asylum: the shame of pennsylvania ".
Pingback: Urban Legends- Pennhurst State School and Hospital | PlayWithDeath.Com
Leave a Reply Cancel reply
Your email address will not be published. Required fields are marked *
You may have missed

It's Thanksgiving All Year Round In Some NJ Neighborhoods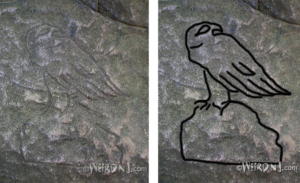 Prehistoric Petroglyphs and Cryptic Carvings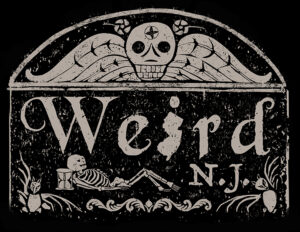 The NEW Weird NJ Tombstone Tee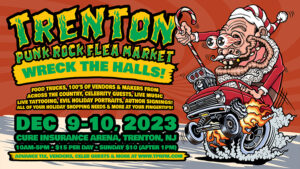 Dec. 9: Trenton Punk Rock Flea Market – Wreck the Halls!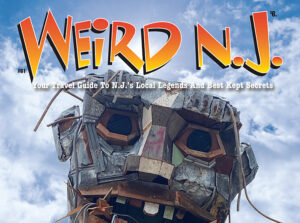 Weird NJ Issue #61 (Fall/Winter 2023)
Haunted House in Philadelphia Pennsylvania Pennhurst Asylum
Trending Articles

Icons of The Haunted Attraction Industry - Hauntworld Names the Top 10 Icons of the Haunted House Industry. See which haunted attractions currently in operation are named the ten biggest ICON haunted attractions.

Hauntworld ranks the top scary places in America to get SCARED and Scream 2022. The best and top rated haunted houses, and Halloween Attractions in America. Did we rank a haunted house near you find out by clicking on this article.

Are you ready to experience the best haunted house in America? How deep into the depths of The Darkness can you plunge before your next breath is your last? The all new Darkness Haunted House, located in Soulard, off South Broadway in downtown St. Louis, Missouri, has been rated as America's BEST haunted house.

Hauntworld ranks the top scary places in America to get SCARED and Scream 2021. The best and top rated haunted houses, and Halloween Attractions in America. Did we rank a haunted house near you find out by clicking on this article.

Hauntworld rates the top 13 best and scariest haunted houses in America. Hauntworld rates and reviews the scariest, best, longest, haunted houses and Halloween Attractions in America 2020.

Hauntworld rates the top 13 best and scariest haunted houses in America. Hauntworld rates and reviews the scariest, best, longest, haunted houses and Halloween Attractions in America 2018.

Read Review and Ratings of Headless Horseman Haunted Hayride located in New York. Headless Horseman features hayrides, haunted houses and much more.

Creepyworld Haunted Screampark is America's biggest haunted attraction with over 13 attractions including a haunted hayride. Learn more and read the review click here.

Escape From Blood Prison in Mansfield Ohio site of one of the single most famous Prisons in Hollywood History ( Ohio State Reformatory) famous of the film "The Shawshank Redemption". Now its one of the biggest scariest haunted houses in America. Read about Escape from Blood Prison!

Haunted House Review The Queen Mary's Dark Harbor is Los Angles California's biggest, scariest and most haunted real haunted house. Read the full review of this haunted attraction click here.
Trending blog
Hauntworld teaches you how to build your own haunted house from SCRATCH! Watch the video and be sure to like and subscribe to our Youtube Channel for more haunted house content.
Hauntworld created a video series many years ago called 'Hauntworld The Movie' and now all the movies which document the haunted house industry from the 1990's are finally uploaded.
Hauntworld Interviews the World's Largest Silicone Mask Company Immortal Masks of Los Angles California. Additionally we take a tour and showcase their entire new lineup of Monster Masks for
Hauntworld recently visited Monsterpalozza a convention dedicated to make up artists. We take you on a tour to see some of the most amazing monsters, Hollywood special fx artists and so much mor
Hauntworld visited the Midwest Haunters Convention in Chicago. We walk around the show to see what the show was like. Watch the video below to see haunted house props, costumes, masks and
Hauntworld visits the horror museum at Arts Sideshow located near Los Angles, California. We go behind the scenes at Arts Sideshow. Make sure you like and subscribe to the hauntworld youtu
Hauntworld stopped by and visited with the creators / owners of Midnight Studios FX to see their latest monsters and creations. Watch the video below. Please like and subscribe to our Yout
Monsterpalooza full Monster Museum walking tour. We look at some of the most amazing full sized monsters created by artists in the Hollywood movie industry. Please watch the video below.&n
Hauntworld explores ways to help haunted house owners DOUBLE revenue, while opening their haunts YEAR AROUND! Make sure you like and subscribe to our Hauntworld Youtube Channel. Please lea
Hauntworld visited a haunted house in Arkansas - Come with us as we go behind the scenes at Warehouse of Fear! We learn their secrets to turning their haunted house into a year around busi
Find Haunted Houses
Find haunted hayrides, find pumpkin patches, find corn mazes, real haunted houses, escape rooms.