Why There Are No Ghosts in Hong Kong Disneyland's Haunted Mansion Ride
The original Haunted Mansion in Disneyland purports to have "999 happy haunts," but you'll find none in the Hong Kong version of the ride.
By Michele Debczak | Sep 15, 2023
Many of the attractions at Hong Kong Disneyland would look familiar to fans of the original theme park. Rides like Dumbo the Flying Elephant, It's a Small World , and Mad Hatter Tea Cups are faithful recreations of their counterparts operating 12,000 miles away in Anaheim, California. 
It's not as easy to identify the American inspiration behind Mystic Manor . Though the ride lacks skeletons, ghosts, and punny gravestones, it's a spin on Disney's beloved Haunted Mansion. In the Hong Kong version, a mischievous monkey unlocks his owner's magic music box and brings the  animatronic artifacts in the labyrinthine house to life.
The story manages to be funny and spooky without an appearance from one Grim Grinning Ghost, and that's by design. Mystic Manor exemplifies the considerations that need to be made when adapting American entertainment for an international audience, especially when death is a major theme.
A Ride to Die For
The original Haunted Mansion opened in Disneyland in California in 1969. The attraction took the concept of the walk-through haunted house popularized during the Great Depression and reimagined it with Hollywood-level special effects.
After being welcomed by their "Ghost Host" (the disembodied voice of legendary voice actor Paul Frees), guests are ushered into a room where seemingly ordinary paintings stretch and morph into macabre scenes. For the ride portion, a "Doom Buggy" ferries riders past hitchhiking ghosts, a ghoulish bride, and a psychic who resides in her own crystal ball. The characters are brought to life through impressive animatronics and holograms. The tone of the story is equal parts haunting and humorous, which helped the ride become one of the most popular Disneyland attractions of all time. A version of the Haunted Mansion has appeared in almost every location where Disneyland has opened in the decades since.
When Disney debuted its second park in Orlando in 1971, The Haunted Mansion was among the opening-day attractions. Adapting it was simple; the biggest difference was the facade , which was changed from New Orleans Southern Gothic to a more "exotic" (at least from a Floridian perspective) Northeastern architectural style. Bringing the concept to Hong Kong Disneyland over 40 years later would prove to be more complicated.
Lost in Translation
Ghosts are viewed differently in Hong Kong and China than they are in the U.S. Ancestor worship is part of many people's everyday religious practices, so spirits are usually regarded with reverence rather than levity.
"Scary" ghosts are also part of the culture, but they're not a laughing matter. While supernatural horror stories can be a form of escapist entertainment in the U.S., people in Hong Kong and China are more likely to view malevolent spirits as a serious threat. Within the culture, anything from health problems to relationship troubles can be traced back to them.
Death is associated with a tangible form of bad luck that sticks to whoever crosses its path (some anthropologists even refer to this as " death pollution "). There are many rituals mourners follow to purify themselves following the death of a loved one. If the deceased passed at home, they may open all the windows or clean the house to rid it of unwanted energy. So while an animatronic ghost holding a head in a hatbox may entertain American audiences, such depictions of death may be confusing at best to native Hong Kongers and disturbing at worst.
"We wanted to be sensitive to any cultural concerns regarding ghosts or the spirit world with our Asian guests," Mark Schirmer, executive creative director for Walt Disney Imagineering, said in a statement reported by The Escapist . "So just lifting the idea of The Haunted Mansion from our other parks really wasn't going to work. But the idea of mystery, intrigue, and the supernatural we thought may have a broader appeal."
A Not-So-Haunted Mansion
For the Hong Kong version of The Haunted Mansion, Disney's Imagineers thought outside the hatbox. Mystic Manor doesn't adhere to any of the common tropes associated with haunted houses in the U.S. Instead, it follows the original story of Lord Henry Mystic and his pet monkey, Albert. They live together in an old mansion filled with rare artifacts that Henry has collected through his travels, including an enchanted music box.
Albert the monkey can't resist unlocking the box, and it releases a cloud of magic dust that makes the objects in the house come alive. As riders progress through the house, they're treated to dancing instruments and medieval weapons instead of singing ghosts and ghouls. You can watch a ride-through video below.
The attraction captures the mystical spirit of the original while being mindful of local cultural sensitivities. Striking that balance wasn't simple, which could explain why it took Disney eight years to launch the ride after opening their Hong Kong park in 2005 . Those years of planning paid off: In 2013, Mystic Manor opened and was later honored with the Themed Entertainment Association's award for outstanding achievement in attractions, all thanks to its original storyline and use of special effects and audio-animatronics technology (also, for its trackless vehicles and musical score by Danny Elfman).
Today, Mystic Manor is one of five "Haunted Mansion" rides operating in Disney parks around the world. Others have been tailored to suit their location; Phantom Manor in Disneyland Paris takes a darker, more mature tone, for example. But Hong Kong Disneyland's take is the most dramatic departure from the Anaheim attraction. Shanghai Disneyland is currently the only Disney park without a Haunted Mansion, which is likely due to the same cultural differences that kept one out of Hong Kong for so long. If Shanghai Disney ever wants to change that, they have a successful blueprint to follow.
Mystic Manor Photo Tour & Review
Mystic Manor is the newest attraction at Hong Kong Disneyland, and one of Disney's best-ever attractions anywhere in the world. This post takes a look inside Lord Henry Mystic's manor, with photos, descriptions, and commentary along the way. As Mystic Manor itself is a Magneto-Electric Carriage tour of Lord Henry's manor, consider this post the tour of the tour.
Since Mystic Manor is still less than a year old and probably hasn't been experienced by many guests, a warning seems appropriate… WARNING: THIS POST CONTAINS PHOTO AND PLOTLINE SPOILERS OF MYSTIC MANOR. If you have not yet experienced Mystic Manor, but plan to in the near future, we highly recommend clicking here to exit now. These photos and details cannot possibly do justice to the actual attraction experience, anyway.
If you only want to read the portion of this post that contains the photo-free and mostly spoiler-free review, click here.
With that said, let's start the tour. Spoilers start below the jump…
Mystic Manor's queue starts at the gate to the left (Grizzly Gulch side) of the manor, with guests passing outdoors past some artifacts before entering the building itself.
The queue contains many pictures of Lord Henry Mystic and Albert, his mischievous pet monkey. Also present are portraits of other members of the Society of Explorers and Adventurers. Disney fans will notice nods to Imagineers, key contributors (such as Danny Elfman–whose Mystic Manor ride score you should listen to while reading this ), and other Disney theme park attractions from around the world.
The queue also contains blueprints, a model of Mystic Point (presumably an actual model used by Walt Disney Imagineering to pitch the project), and other artifacts.
Once through the queue, guests go into the pre-show room to watch a slideshow narrated by Lord Mystic and Albert, who provides a set-up for the attraction as a tour of his latest exhibition. He also introduces his latest find, an enchanted music box that must be opened with caution.
After the slideshow ends, the tour of Lord Henry Mystic's collections begins, as guests board a Magneto-Electric Carriages, which are trackless ride vehicles Lord Mystic invented himself for self-guided tours of his collection.
There are more signs and artifacts in this area, including an "attraction poster" for the Magneto-Electric Carriages, which we thought was a nice touch.
Our tour begins here in this gallery. Here where you see (oops, wrong 'mansion' tour spiel) the Acquisitions and Cataloguing Room. The rides stop in a semi-circle in this intake area where Lord Mystic's collections await placement in permanent collections. The music box is in the center of the room, and after Lord Mystic appears for a brief moment to give a short introduction, he goes looking for Albert. Of course, Albert appears and opens the box, releasing some beautiful, "magical music dust" (for lack of a better term). All of the artifacts in the rooms that follow are brought to life by this magical music dust. C'mon, you didn't know the mischievous monkey was going to open the music box the moment Lord Mystic said it must be handled with caution? If cartoons are any indication, "danger" is like catnip for monkeys.
Next up is the Music Room, which contains exotic musical instruments. The magical music dust sweeps over the room, bringing all of the instruments to life. Albert watches the instruments from the pipe organ in the center of the room, clearly curious and excited about what's happening. gives life to instruments and music begins to play. This description sounds super-dull, but in actuality, the experience is pure magic. Since it doesn't translate to words well, and since each subsequent room mostly follows the same pattern of the magical music dust sweeping over stuff as Albert watches and/or gets in trouble, I'll keep the descriptions to follow short.
Mediterranean Antiquities follows, and contains paintings, ceramics, and other art that come alive. Yes, even the paintings. Throughout these rooms on our first (or first 5) ride throughs, I just had my mouth open saying 'wow' in response to the way technology had been utilized to provide a truly magical experience.
Audio-Animatronic statues start to move under the influence of the magic. There are busts and a portrait of Medusa that look like nods to the Haunted Mansion. Unlike Phantom Manor in Disneyland Paris , Mystic Manor is not a variation of the Haunted Mansion. It's an entirely unique attraction.
In the Solarium Room, Albert reaches into the mouth of an Audio Animatronics Venus flytrap. Guests don't see what happen, but what could possibly go wrong, right?
Next is the Slavic-Nordic Chamber, where a painting of a Nordic God spreads ice across the entire room.
In the Arms & Armour room weapons and armor come alive and sing a catchy lyrical section of the ride soundtrack. Don't let their beautiful singing fool you, these suits of armor and weapons are dangerous, a fact they demonstrate by attempting to attack Albert and guests. While each ride vehicle in the "set" has a slightly different experience throughout the ride, half of the ride vehicles in this area actually take different paths into differing hallways.
Next is the Egyptian Antiquities room, where swarms of scarabs fly around an Egyptian sarcophagus. I must have taken hundreds of photos of Mystic Manor, yet none of this room. Go figure.
The Magneto-Electric Carriages then reach the Tribal Arts room, a room filled with tiki statues and a large tiki god with lava flowing from its mouth. Three tiki statues blow dart guns, pinning Albert to the wall by his clothes. (Yes, this monkey wears clothes–stylish ones at that!) This is my favorite room of the attraction.
The climax of the attraction occurs in the Chinese Salon where a giant jade Monkey King statue creates a tornado with his staff and continues using the staff to cause more and more damage to the room during the tornado as he tries to hit Albert with lightning bolts. The ride vehicles also spin in circles to the winds of the tornado, amplifying the sensation. The effects in this room are almost entirely screen-based, which may be a turn-off for some guests who think Disney has gone screen-heavy in recent years, but screens are otherwise used in moderation in Mystic Manor, and I can't think of any other way for the effect to be as impressive.
The vehicles blow back into the Acquisitions and Cataloguing Room, where Albert has caught the music box, closing it and trapping the magical music dust back inside the box. Lord Henry Mystic appears again in the doorway, unaware of the chaos that ensued after he last disappeared.
After the exiting the attraction, guests pass through The Archives Shop, which is a gift shop containing tons of Mystic Manor merchandise, including Albert stuff and Society of Explorers and Adventurers goods. Next door is The Explorer's Club Restaurant, which is an awesome counter service restaurant themed to the journeys of Lord Henry Mystic and other S.E.A. members. Check out our Explorer's Club Restaurant Review & Tour to learn and see more of it!
In my opinion, Mystic Manor pretty much has it all. Rather than consisting of show scenes that guests passively move past, Mystic Manor does what so many other great attractions do: immerses guests in the action, making them feel like part of the experience. This is accomplished largely through the trackless ride vehicles, which were first used in Pooh's Hunny Hunt (then Aquatopia, but we won't count that). It's heightened by how various effects actively engage the guest. This is amplified even further by the attraction's music, consisting of Danny Elfman's score that is an instant classic in terms of Disney theme park music. Mystic Manor is not just Albert getting into trouble along the way, it's you and Albert getting into trouble. Or at least it feels that way.
Speaking of Albert, he is the heart and soul of the attraction. Not since Chandu the tiger in Sindbad's Storybook Voyage has a character without a line of dialogue (unless you count when he says "ni hao" in the pre-show) so endeared himself to guests. It seems to me that Albert and Chandu are the emotional successors to Figment. Figment set the gold standard for an original theme park character with whom park guests bond thanks to his childlike curiosity, and Albert and Chandu rise to that same standard. Without Albert, Mystic Manor would still be a really fun romp through a ton of cool gags, but with him it's an attraction with heart, where you cautiously wonder what will happen next on your tour.
Fortunately, we don't have to consider how well those cool gags and effects would succeed without Albert, since he is there. Based on the fact that I had to pick my jaw up off the floor of our ride vehicle on several occasions, and kept muttering 'wow' to myself like a crazy man, I think it's safe to say that it would succeed regardless. Albert may be the heart and soul of the ride, but the value of wow-factor of Mystic Manor's effects cannot be understated. This is unquestionably Disney's most technically advanced ride to date. The resulting exhibits almost feel like a Disneyfied, "alive" version of a Ripley's Believe It or Not. That may not exactly read like praise, but it absolutely should.
Disney goes back to the normal "…and something goes terribly wrong" well with Mystic Manor, but unlike other uses of that conceit, Mystic Manor seems less concerned with the "terribly wrong" part and much more concerned with "something goes." At its core, the plot device is really only used as a way to showcase all of the cool stuff that's happening. Albert the Monkey may disagree, as some of the artifacts brought to life don't have the best of intentions for him, but that aside, it's just a way of explaining-away why all of the artifacts are alive despite being in a (mostly) real world setting.
Arguably, because of this, the plot could be called a bit superficial. That's one way of looking at it, but I look at Mystic Manor more along the lines of a cross between Pirates of the Caribbean and Haunted Mansion, two attractions that are more focused on offering vignettes, fun gags, and captivating storytelling (even if not in terms of a linear story) than they are with a developed story. Mystic Manor actually goes a bit further than these, as its strength is as a great vignette attraction, but it also has a developed storyline.
The fact that I mention Mystic Manor in the same sentence as Pirates of the Caribbean and Haunted Mansion should be enough to tell you that I hold the attraction in pretty high esteem. Purists will probably scoff at the notion that a new attraction could be considered an equal of the Walt Disney-era Imagineering Legends, but I think it's fair to say that for some Disney fans, nothing will ever be as good as what that generation produced. To me, Pirates of the Caribbean are the pinnacle achievements of the early years of Imagineering, and Mystic Manor is the pinnacle achievement of this generation.
I view Mystic Manor as the same caliber of attraction, and one of the top Disney attractions of all time. If ever there were a reason to visit Hong Kong Disneyland, Mystic Manor is it–this is alone worth flying to Hong Kong to experience!
For the rest of your planning needs, consult our Hong Kong Disneyland Trip Planning Guide . It covers everything you need to know for a visit to HKDL, including reviews, strategy, packing, and more. If you're visiting the city as well, please consult our Hong Kong City Guide on TravelCaffeine , our non-Disney planning site.
Your Thoughts…
Have you ridden Mystic Manor? What did you think of it? Even if you haven't experienced it in person, how do you think Mystic Manor looks? Any interest in Hong Kong Disneyland? Do you agree or disagree with our ride review? Anything else to add? Questions? Hearing from you is half the fun, so please share your questions and thoughts in the comments!
Written by Tom Bricker
Actually, the god in the painting with the ice is not a Nordic, but Slavic good. 🙂
I recently visited Hong Kong Disneyland last month and would have to completely agree with you on Mystic Manor being one of the best Disney attractions of all time. I rode it 5 times while I was there and was blown away each time. I even had to buy the replica music box so I could listen to Danny Elfman's score over and over again. Truly an imagineering gem
I am a Hong Konger and I have just been to the Tokyo Disneyland, both Sea and the Disneyland, I can't agree anymore that you say "Hong Kong Disneyland overall had more locations with authentic cuisine than Tokyo Disney Resort, despite the former having far more westerners visiting it." I havent visit the Magell
I havent visit the Magellan in Tokyo Sea, as it is quite expensive to me, instead I tried the sakura restuarant and the one which sold chicken legs near Indiana Jones ride and the restaruant which sell Arabian food near the Alladin area, and the Mexican Fast Food restaurant in near the Indiana Jones ride, I think their menu variety is kind of limited when compare to HKDL's dinning. The food in TDL tasted too "Japanese" to me. I was suprised that the curry I ate in the Arabian Theme resturant was Japanese Curry too, and the Mexican Food was not Spicy.
I think you are too kind on rating HKDL's food and attractions. You always spot the good of the HKDL in an upbeat vein. Sometimes, when I read your post, the photos and your words, I think I was in the Park too. Thank you, I enjoy reading it every much.
I've watched the YouTube "ride through" video over and over and over again. I'm truly blown away the the technical achievements of this ride. There really is no words. Plus Danny Elfman's score is absolutely fantastic! We can only hope for an addition (or perhaps a version) of this ride to be added in of the US parks in the future. I highly doubt it, but hey, we can wish right?
Big fan of your blog, flickr and Instagram!! Just went to HK disneyland yesterday! Love your photographies!! ❤️ I took some of my own as well, but apparently I still have a lot to learn!
Awesome photos of an awesome attraction! Well done Tom!
Can't wait for your HKDL trip reports!!
I haven't read the whole review to avoid spoilers, but I'm going in less than a month and can't wait to experience it! Loving all your HK Disneyland articles and reviews — there is so little on the internet for Americans to read about HKDL. Your site has been a big help.
Disney World desperately needs an attraction of this caliber. Something immersive, technically spellbinding, and that adds ambiance to the park as a whole. I can't really think of any attractions at WDW that appeal to me like mystic manor- if it was there it'd probably be my favorite attraction. I love dark rides and WDW could really use a new one that features new characters, story, and setting along with new technology. I have a feeling Voyage of the little mermaid is kind of a joke in comparison.
Mystic Manor is one of the best themed attractions I have seen in a long long time. If only it was nearer, I'd be there in a shot. The mix of projection technology and animatronics blurs reality.
Great photo tour.
Must…control…urge…to fly to Hong Kong RIGHT NOW!
Wonderful review, Tom. Thanks for sharing it.
I loved reading this and seeing the incredible photos from the attraction! I don't see myself getting to HK Disneyland anytime in the near future, but this makes it even more tempting to try.
My dog's name is Albert, which makes me love Albert the monkey even more!
Excellent review! I think it looks amazing and would love to visit Hong Kong Disneyland some day! It's definitely on my bucket list. 😊
I was fortunate enough to ride Mystic Manor last November. It was a Monday and HK Disneyland was very quiet so I got to rode it over and over again, including several times when there was no one in any of the cars but me. I was totally blown away by this attraction. I agree with you that it is the pinnacle of what Imagineering has done recently. The music, the lighting effects, use of Albert the monkey, the enchanting backstory, etc all make this awesome. I also loved the way they used the trackless ride system to really enhance the experience.
Seeing this attraction made me a little sad at what WDW has given us with some of the new Fantasyland attractions. While I enjoy the Little Mermaid ride it doesn't even close close to this next generation attraction. MM really shows what Disney can do when the we given the chance,
One key thing that MM shares with POTC and HM is that is in bases on an original concept. It does not try to force existing Disney Intellectual Property into the ride, which I feel restricts Imagineering's creativity often. I love all the Disney characters and IP but freeing from that gets you new awesome characters like Albert and a great new music score.
Looks so amazing. Normally I don't ever read or watch spoilers but it is unlikely I will get to see this attraction anytime in the near future unless they bring it to the states. With a few adjustments, I think this would fit nicely in Animal Kingdom. There seems to be a demand for more dark rides in that park. Presumably, some of that demand will be pacified with the Pandora expansion, but there is always room for more! Nice tour and review!
Thanks for fueling the dream!
Amazing photos and insight! Great job! I hope to go to Hong Kong Disneyland soon 🙂
Your email address will not be published. Required fields are marked *
Save my name, email, and website in this browser for the next time I comment.
Notify me of follow-up comments by email.
Notify me of new posts by email.

Accommodations
Theme parks, disney cruise line – what you need to know, cruise line ships, recent walt disney world, recent disneyland, all reviews, recent reviews, allears style, newsletter home, recent allears® team blog.
Disney Loungeflys Are 30% Off RIGHT NOW 🚨
Best Rides for Toddlers at Universal Orlando
YOU Can Attend The ULTIMATE Disney Holiday Shopping Event Online -- Here's How!
Why Are These Disney Advent Calendars So Expensive, But Maybe Worth It?
2 Disney Advent Calendars You'll Regret Not Buying on Amazon
( view all posts )
Whose Haunts are the Happiest? Let's Take a Look at the "Haunted Mansions" in all of the Disney Parks
Welcome, foolish mortals! The Haunted Mansion is an iconic Disney Parks attraction. In fact, it's so beloved that guests will find a version of this attraction at five Disney Parks worldwide!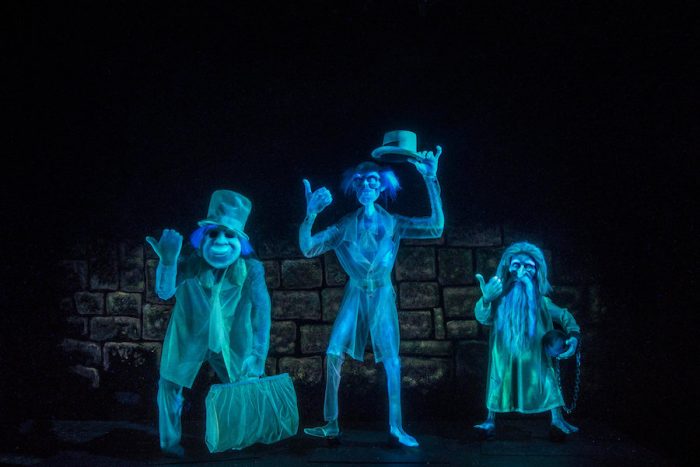 And while they're all inspired by the same spirit , each version of the attraction has a unique execution.
Let's take a look at the different versions of The Haunted Mansion across the Disney parks!
The haunted mansion — disneyland park.
Let's start with the first version of The Haunted Mansion — the one located in Disneyland Park! Even though this was the first version of the ride, it wasn't an opening day attraction. The Haunted Mansion first welcomed guests on August 9, 1969. Which made it the first major Disney attraction to open without the direct supervision of Walt Disney. And as the first version of the ride, the others draw inspiration from the original in Disneyland! The exterior of the attraction is themed after an old antebellum Southern mansion, so it perfectly complements the land in which it's located — New Orleans Square.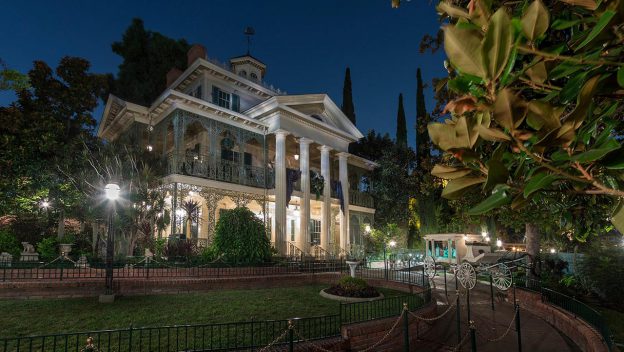 Upon entering the front door of the mansion, guests are ushered into the iconic "stretching room," which is actually an elevator that descends to a lower level. After walking through a wall of haunting portraits, which change as lighting flashes, guests enter their Doom Buggy to begin the tour.
The tour is led by the mysterious "Ghost Host," who narrates the attraction as guests pass through chilling scenes including a séance conducted by Madame Leota, a party in the Grand Hall, and the very  lively  graveyard. While this version of the attraction is very similar to the one located in the Magic Kingdom, there are several unique elements. First, one of the 999 happy haunts in Disneyland is the Hatbox Ghost — who resides exclusively in the Disneyland version of the ride.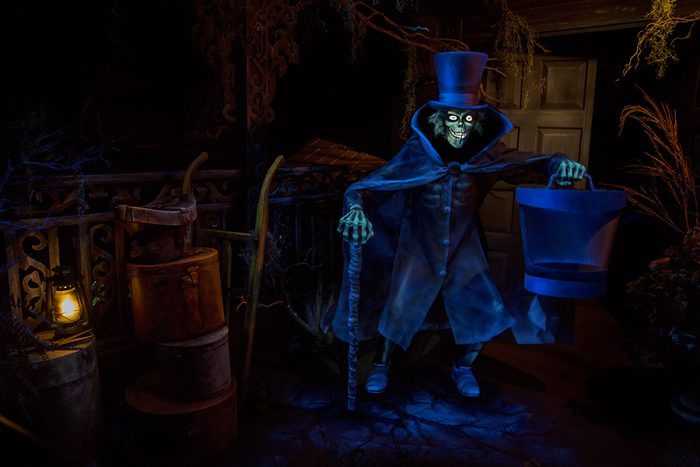 Also, the Disneyland attraction receives a seasonal overlay each year which includes characters from  The Nightmare Before Christmas . The holiday version typically opens at the beginning of September and runs through the end of the year.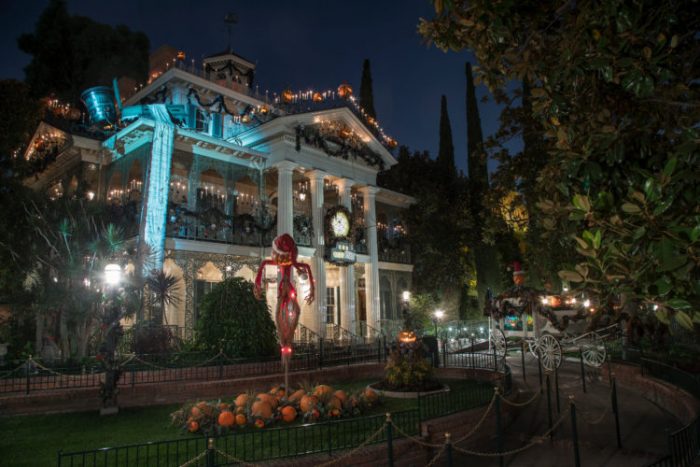 Now that we've seen the spooky original, let's take a peek inside the other mansions!
The Haunted Mansion — Magic Kingdom
While the Disneyland version opened over a decade after the park first welcomed guests, The Haunted Mansion in Magic Kingdom was an opening day attraction for the Florida Project, offering mansion tours since October 1, 1971. And guests will notice a marked difference before they even enter. Since this ride is located in Liberty Square, it's themed after the English Tudor style found in the lower Hudson River Valley in New York, to better match its surroundings.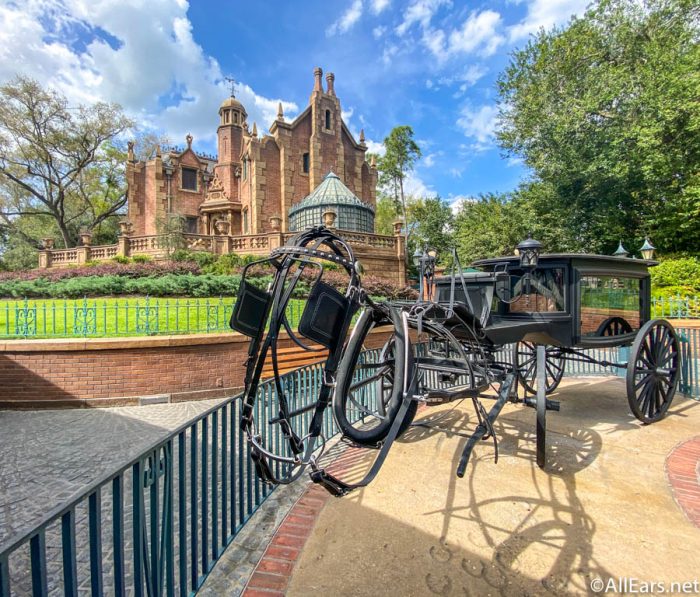 There are a few smaller differences from the Disneyland version as well — guests enter through a side door rather than the front, the Stretching Room doesn't take guests to a lower level, and the changing portraits and marble busts are encountered on the attraction rather than in the queue. Plus, a 2007 refurbishment of the attraction saw a few more significant on-ride changes as well. The Grand Staircase room is exclusive to the Disney World version of the attraction, as is the more substantial storyline of Constance, the ghostly bride in the attic.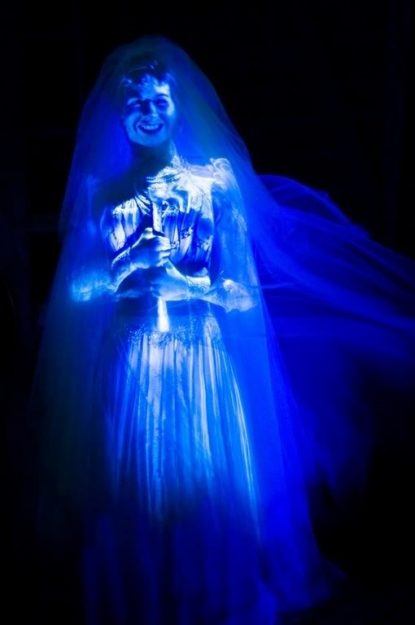 Despite the different exterior aesthetics and some slight changes to the scenes, The Haunted Mansion in Disney World is pretty close to the original!
The Haunted Mansion — Tokyo Disneyland
This version might give you a bit of deja vu. The Haunted Mansion in Tokyo Disneyland opened in 1983, and it's very similar to the Magic Kingdom version of the attraction. Located in the Fantasyland section of the park, the exterior is also in the same English Tudor style as guests will find in Disney World.
And the ride itself is also pretty close to the Magic Kingdom attraction. In fact, it was almost exactly the same before the Magic Kingdom version received a refurbishment in 2007. Instead of the Grand Staircase scene in the Disney World iteration, guests pass through a room with giant spiders. And the attic scene in Tokyo has ghostly heads which pop up to spook guests, rather than the Constance storyline seen in Disney World. But other than that, these haunts are very similar to their Florida counterparts!
Phantom Manor — Disneyland Paris
Now let's start to shake things up a bit! While the overall spooky vibe of Phantom Manor is similar to the other attractions, this version of the ride has a different storyline than the first three we've touched on. The name change, therefore, is fitting! This ride opened with the park in 1992, and it's located in  Frontierland. The style of the mansion and the accompanying storyline are altered to fit with the Frontierland theming.
Phantom Manor belongs to one of Thunder Mesa's founding families, the Ravenswoods. And the patriarch, Henry Ravenswood, is incredibly protective of his only daughter, Melanie, whose four suitors all met untimely and mysterious demises.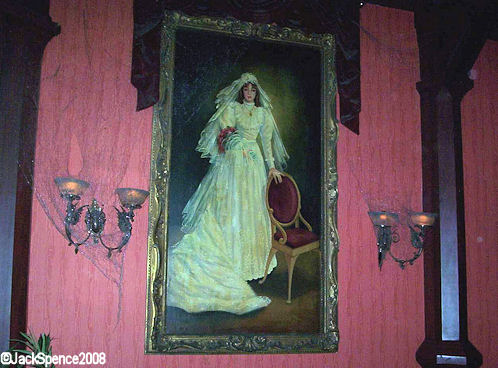 The ghostly bride is a recurring character throughout the scenes in Phantom Manor. And given the large number of languages spoken by Disneyland Paris guests, Imagineers purposely designed this version of the attraction to rely heavily on visual and musical storytelling.
While many of the scenes themselves are similar to those in The Haunted Mansion, the inclusion of the Bride and the Phantom shift the storyline of Phantom Manor.
The biggest difference between the Phantom Manor scenes compared to those in The Haunted Mansion is the "graveyard scene." Instead of a graveyard, Phantom Manor takes riders through a dilapidated ghost town in the western United States, again, keeping with the Frontierland theme.
With some pretty big changes to the storyline and scenes, Phantom Manor offers a unique experience for even the most seasoned riders of The Haunted Mansion!
Mystic Manor — Hong Kong Disneyland
Finally, we reach the most unique version of "The Haunted Mansion." Mystic Manor opened in 2013 as the focal point of Hong Kong Disneyland's Mystic Point. The ride itself is so different that guests might not even realize that it's this park's take on The Haunted Mansion!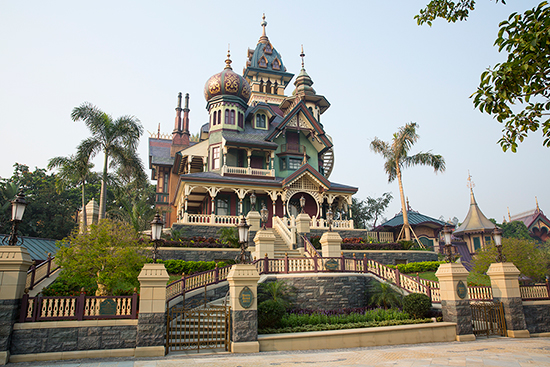 Rather than focusing on ghosts or the deceased, this attraction focuses on historical artifacts which are brought to life. This change was made in order to make the ride more fitting for the Chinese culture. The attraction draws on the recurring Disney parks storyline of the Society of Explorers and Adventurers. The manor is owned by Lord Henry Mystic, and his extensive collection of artifacts becomes animated when his curious monkey, Albert, opens an enchanted music box.
While the storyline takes guests along with Albert as they try to escape the dangerous animated artifacts, there is another notable difference in this version of the attraction. Instead of the omnimover system used in other iterations of The Haunted Mansion, Mystic Manor uses a trackless ride system. Fitting for a collector like Lord Henry Mystic!
The Haunted Mansion is one of the most iconic Disney attractions worldwide. In fact, it's such a popular ride that it's received a place in five of the Disney parks! Each version of the mansion has its own unique charm regardless of which happy haunts reside there. We'd gladly let any of these spooky characters send chills down our spine!
Which version of The Haunted Mansion is your favorite? Let us know in the comments!
Join the AllEars.net Newsletter  to stay on top of ALL the breaking Disney News! You'll also get access to AllEars tips, reviews, trivia, and MORE! Click here to Subscribe!
Trending now.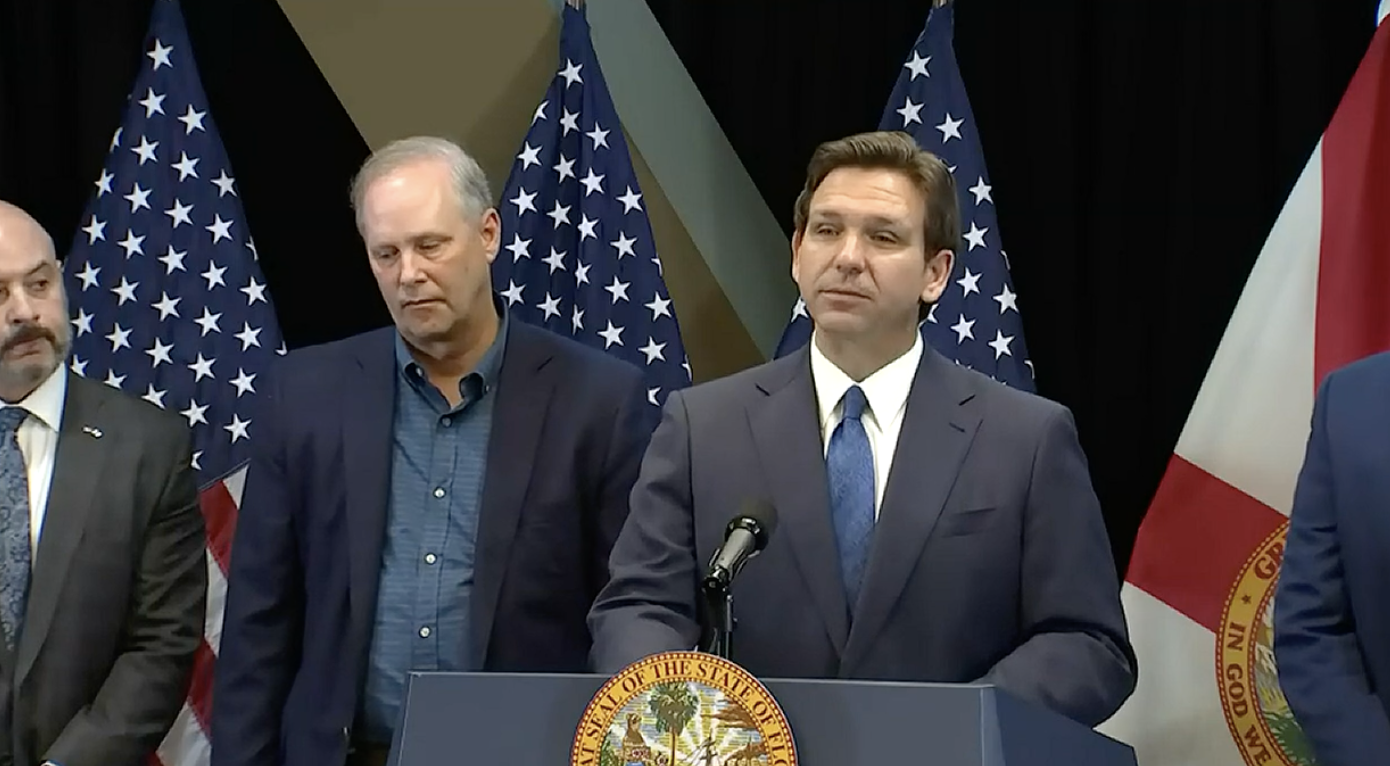 We've got an update from the Central Florida Tourism Oversight District -- and it isn't...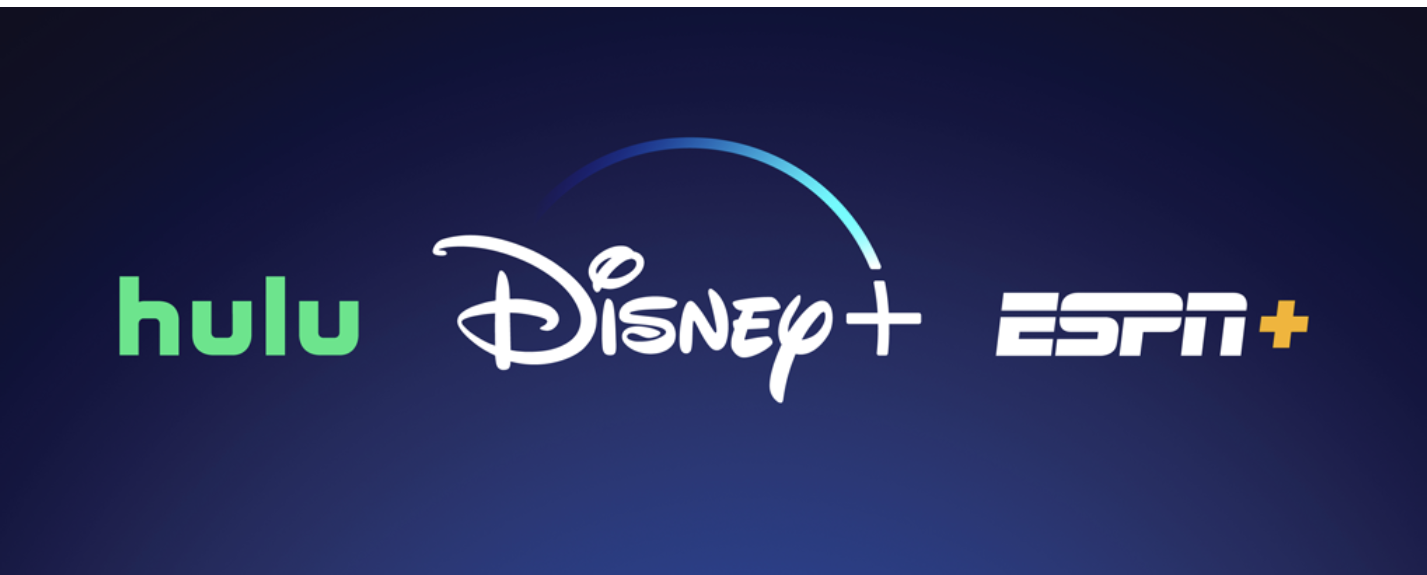 Hulu is having a MAJOR Black Friday sale on subscriptions and we've got all the...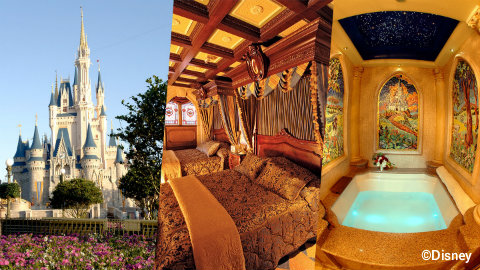 Enter for a chance to win a stay in the Cinderella Castle Suite!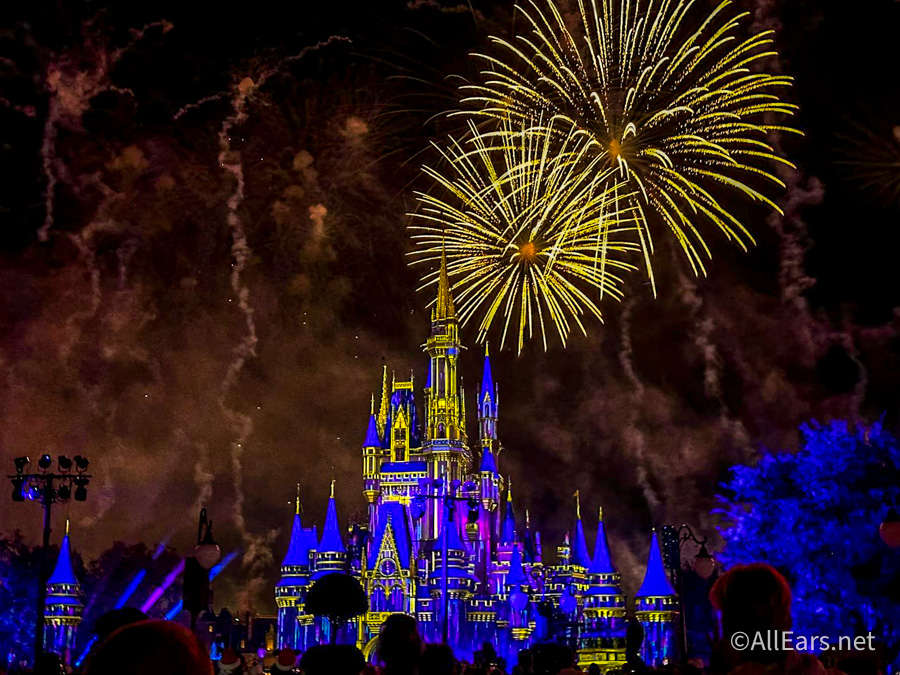 Here are the UNSPOKEN RULES of Mickey's Very Merry Christmas Party in Magic Kingdom.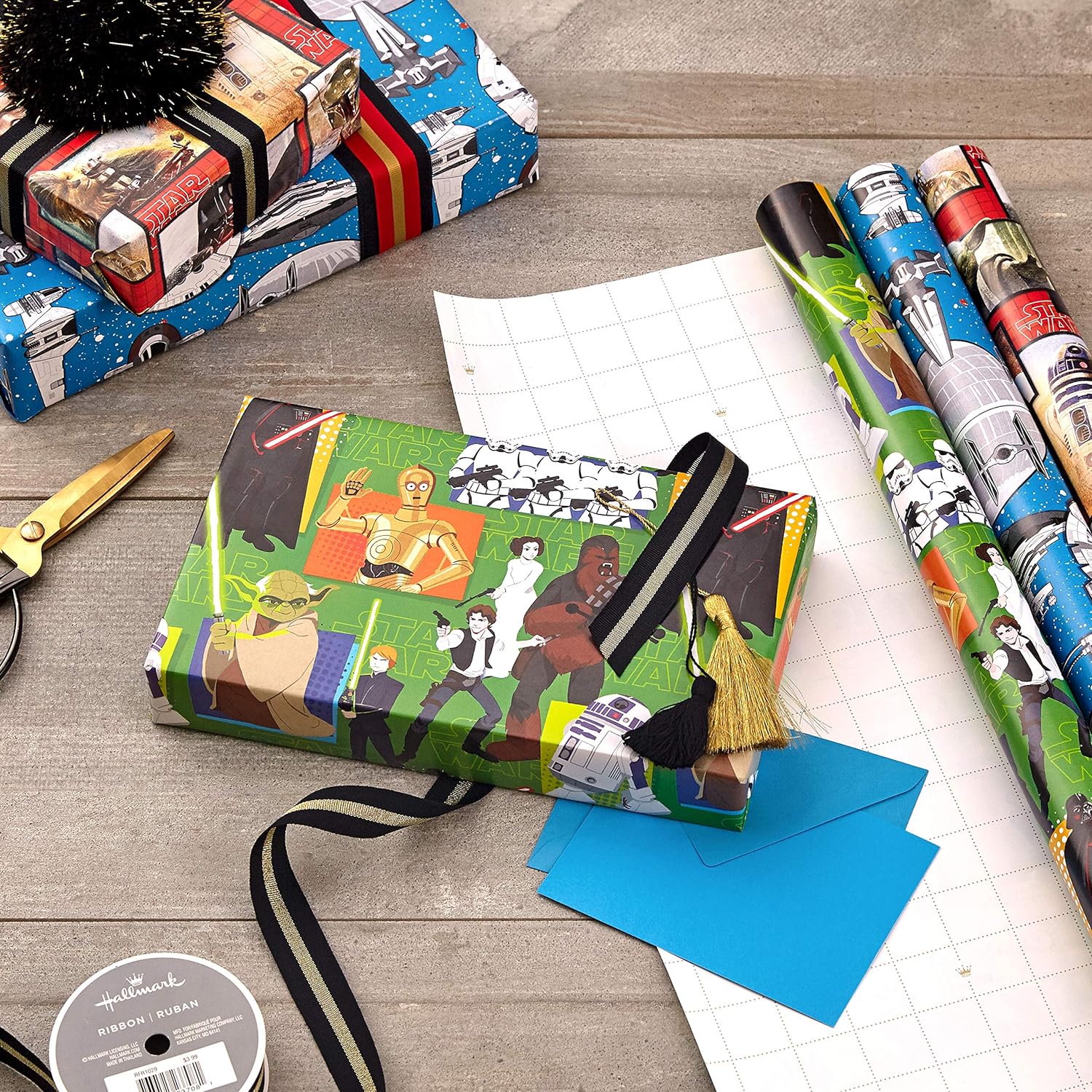 Here are some of the Amazon Disney Deals for Black Friday that you have to...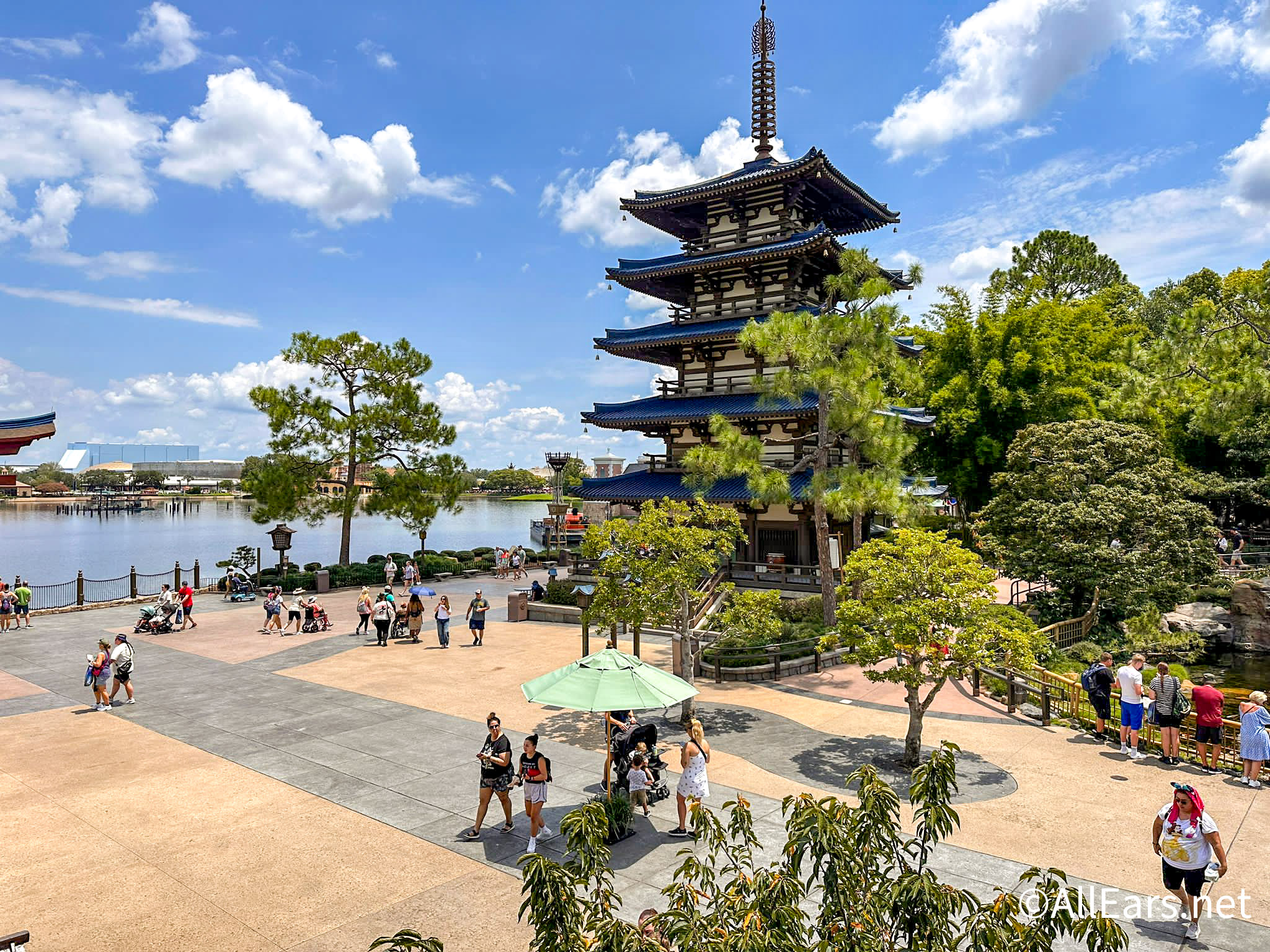 Ever wondered what EPCOT Pavilion matches with your Zodiac sign? We did the research, and...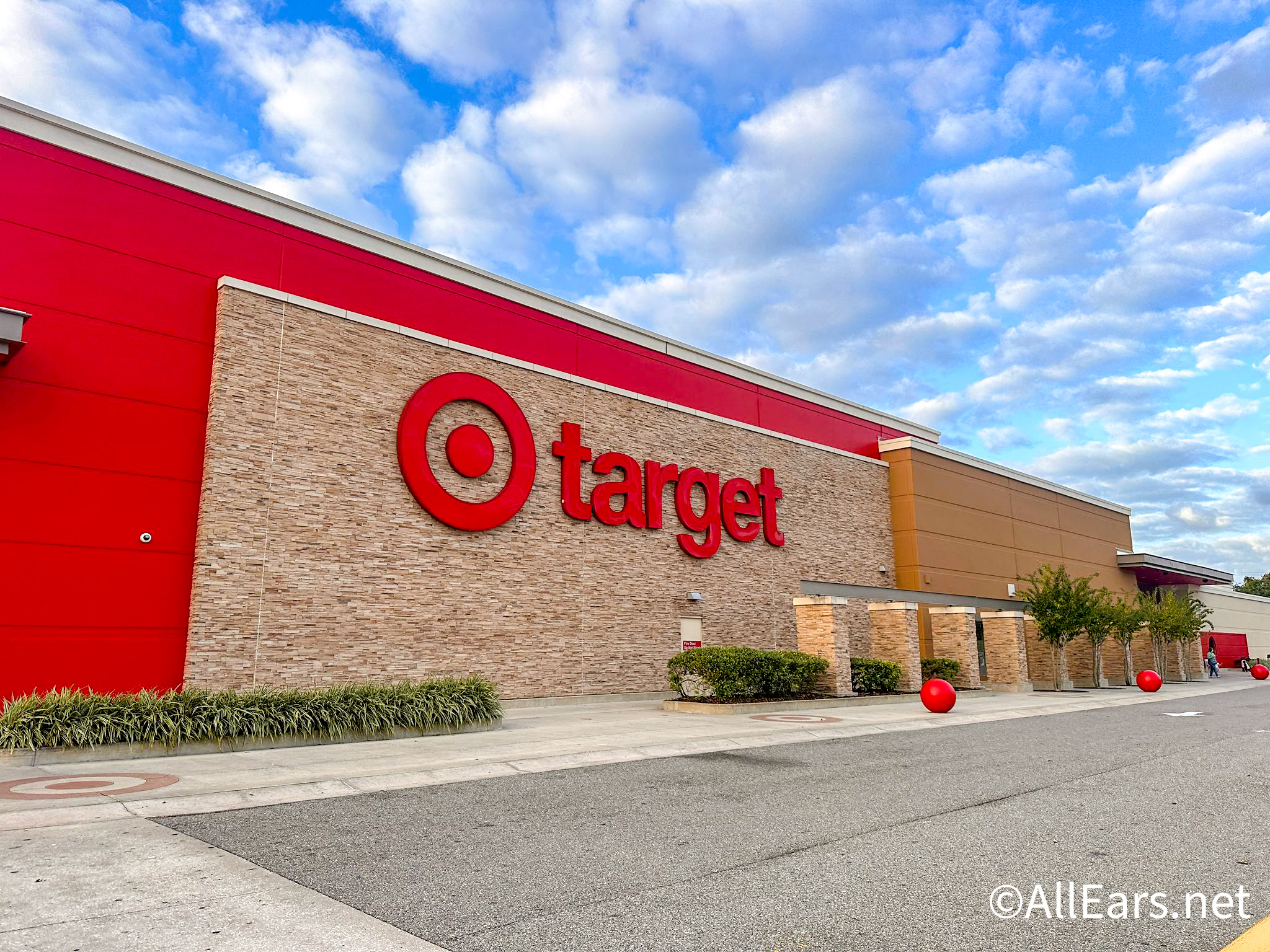 Target has even more sales for you to take advantage of this week!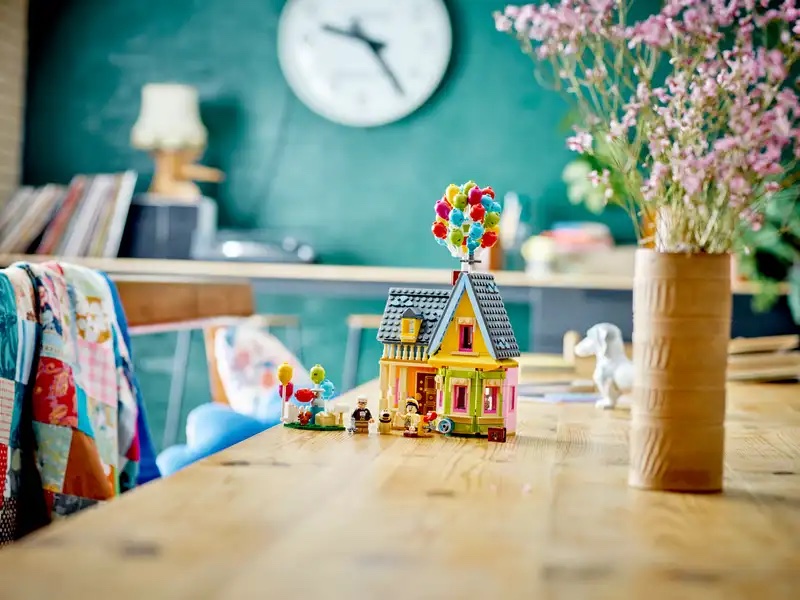 Find the Disney LEGO sets on sale for Amazon's Black Friday deals here!
Did you know there are SECRET DOORS at these two Disney World hotels that YOU...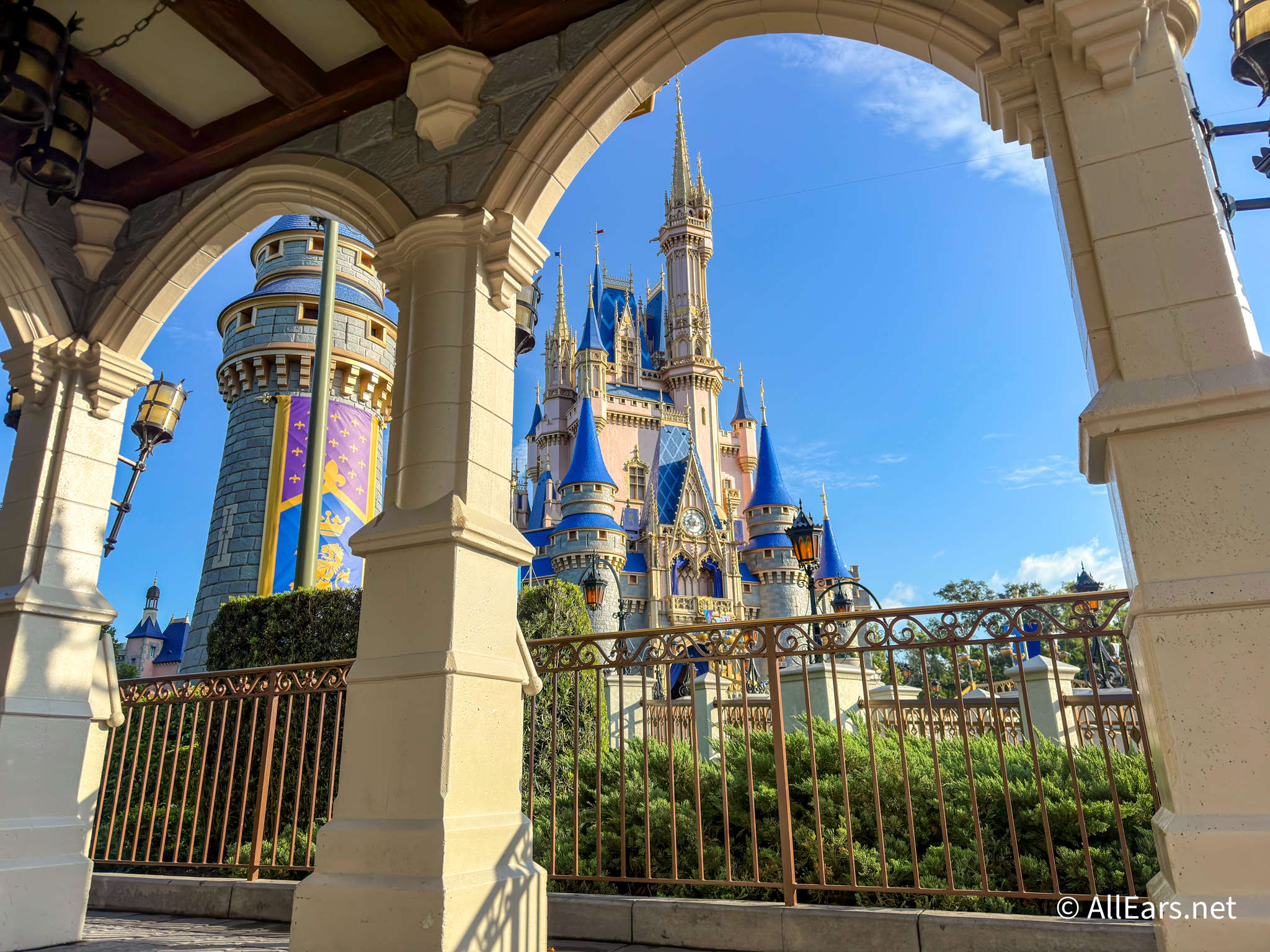 We've got a warning for you if you're visiting Magic Kingdom on this date in...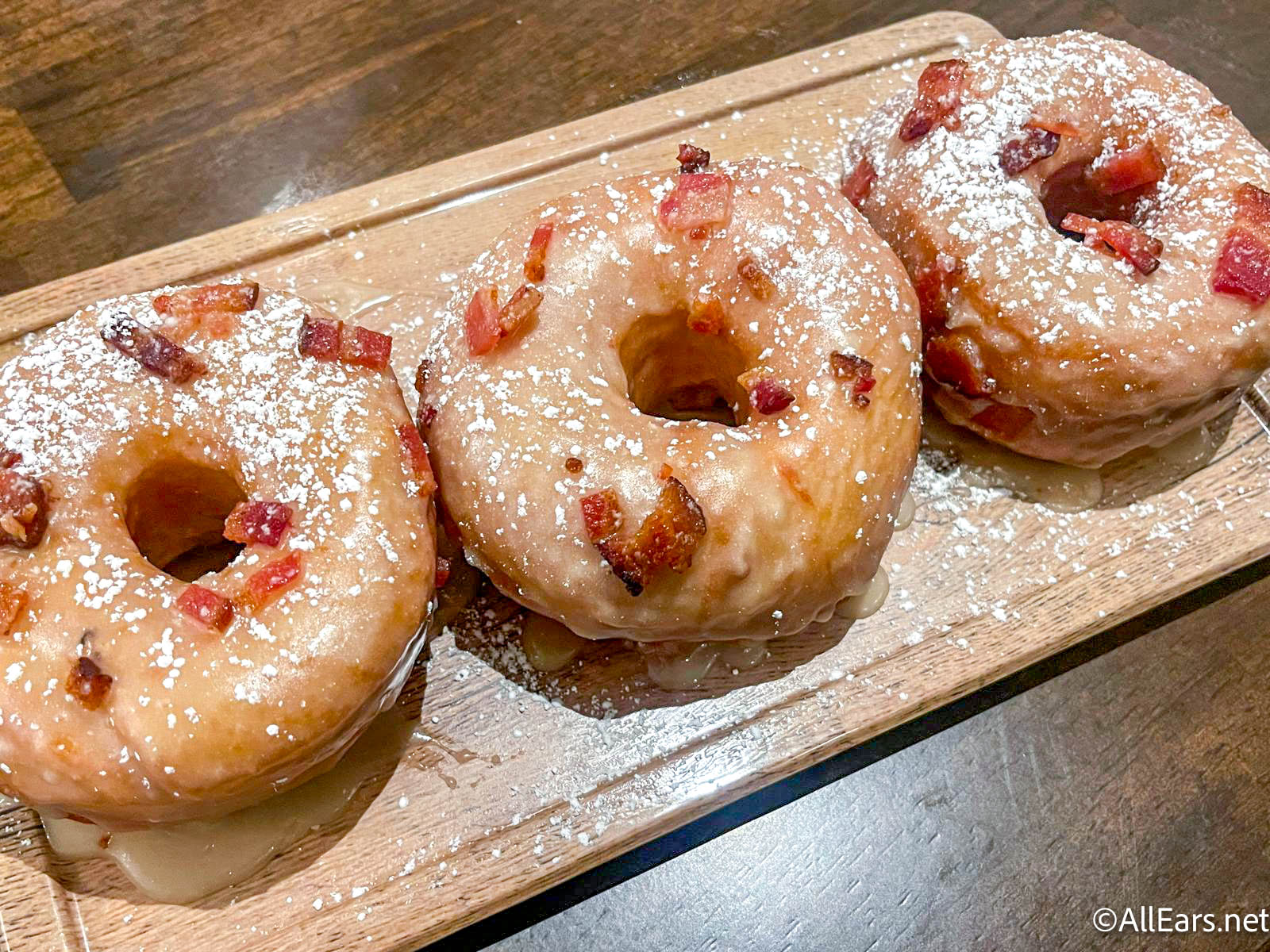 Reservations have now opened for a brand new Disney dining location!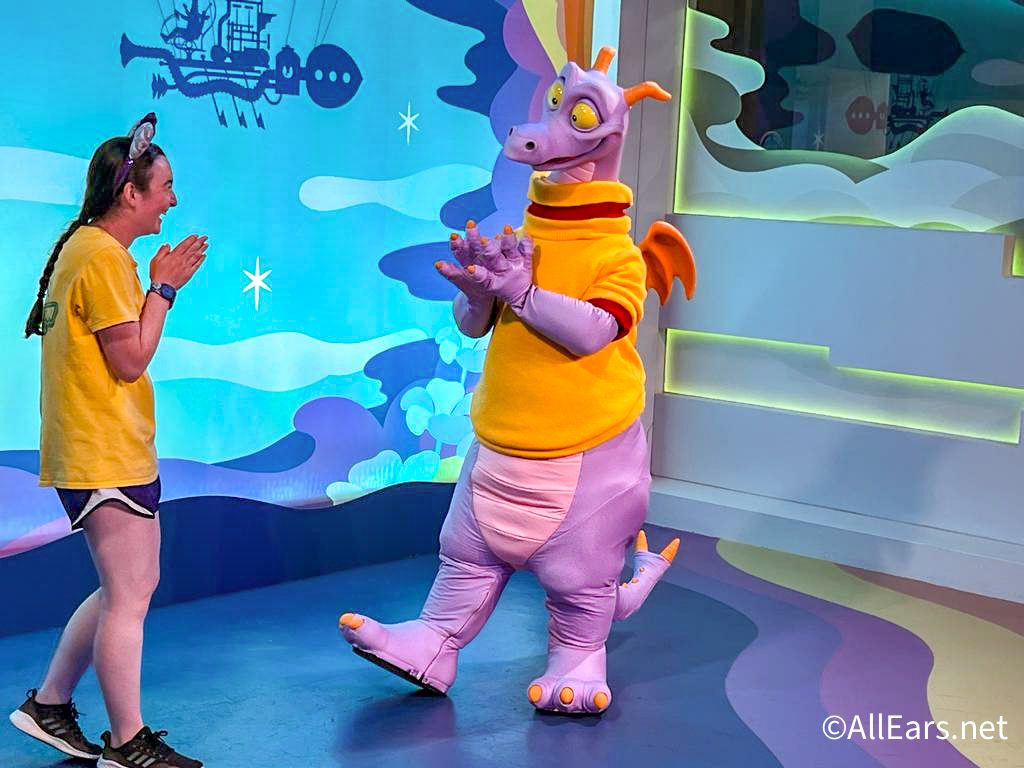 Does this video shared by Disney mean something NEW is coming to the Figment ride...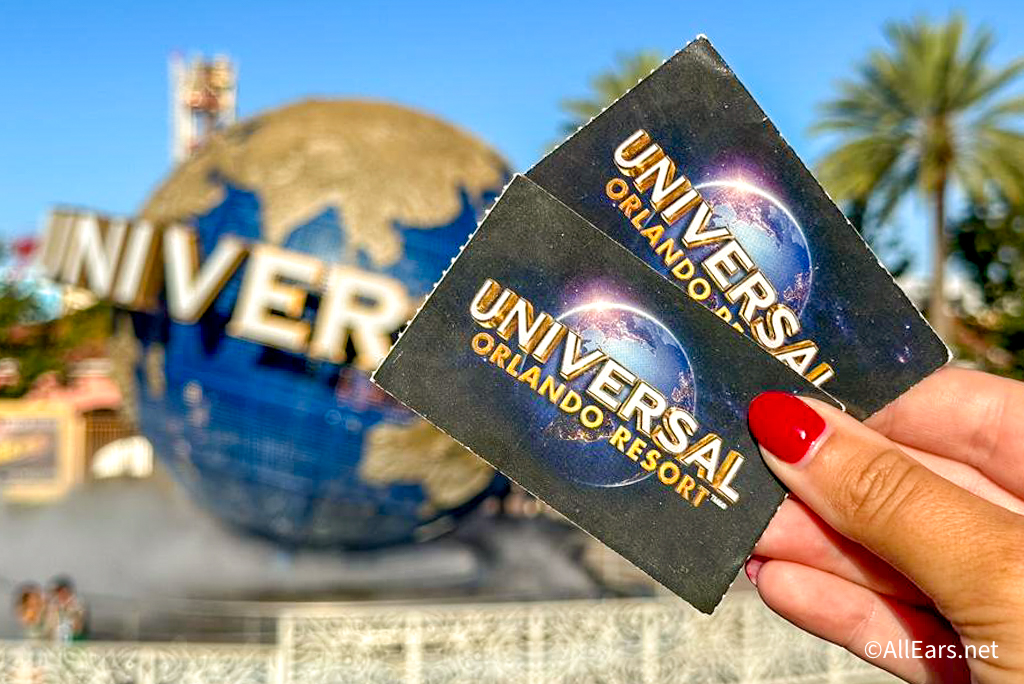 Photo validation is now available at Universal Studios Orlando!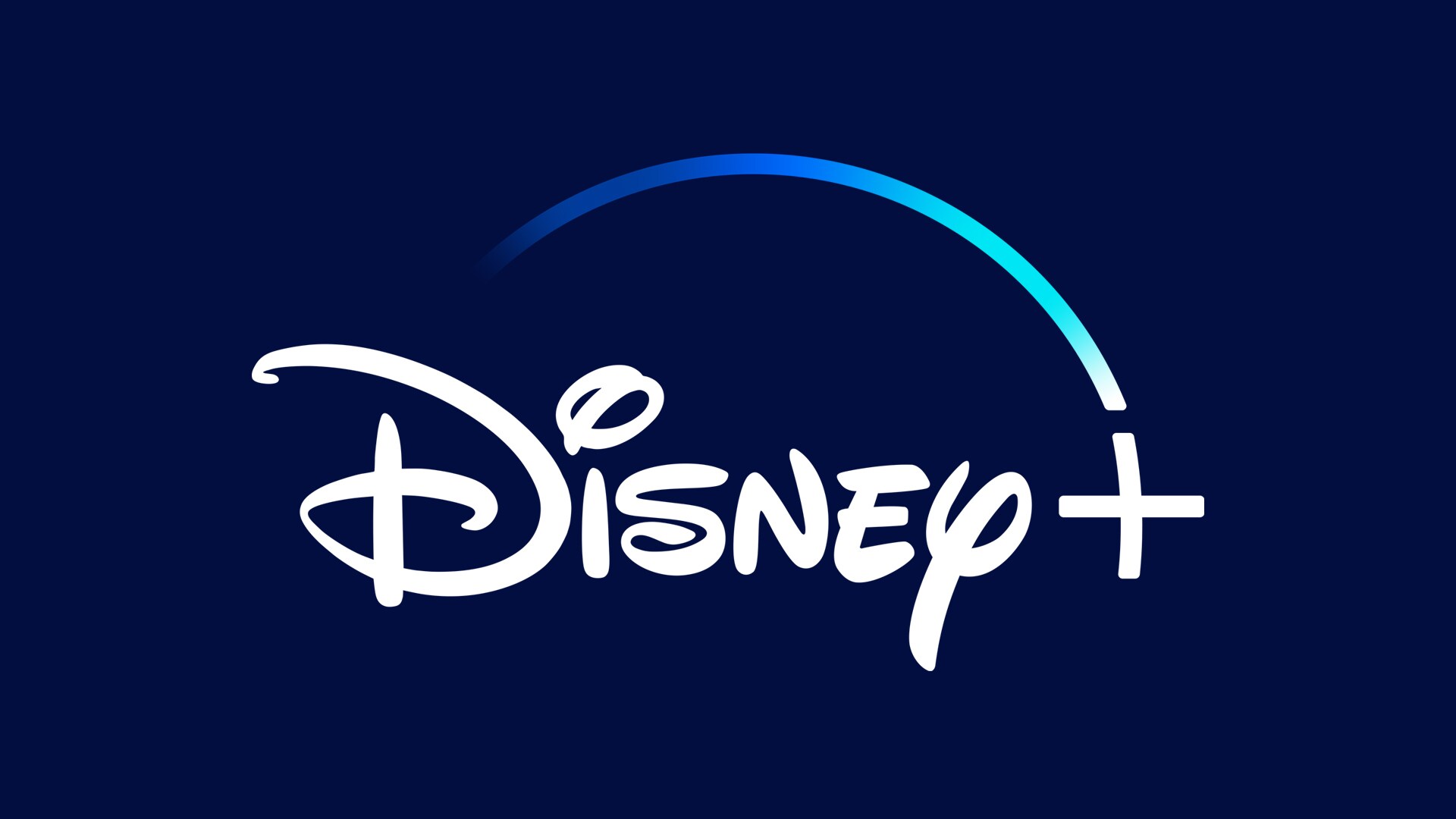 Being able to access all of your favorite Disney movies from the comfort of your...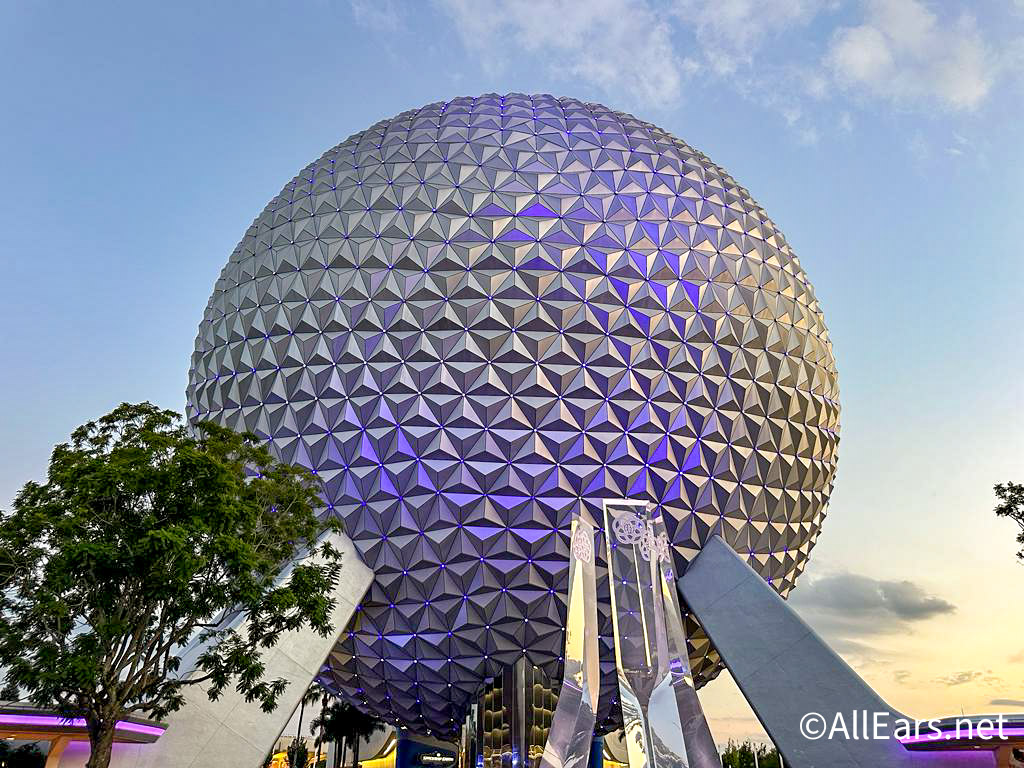 A store in EPCOT just changed.
If you're headed into Magic Kingdom this week, all we can say is BEWARE these...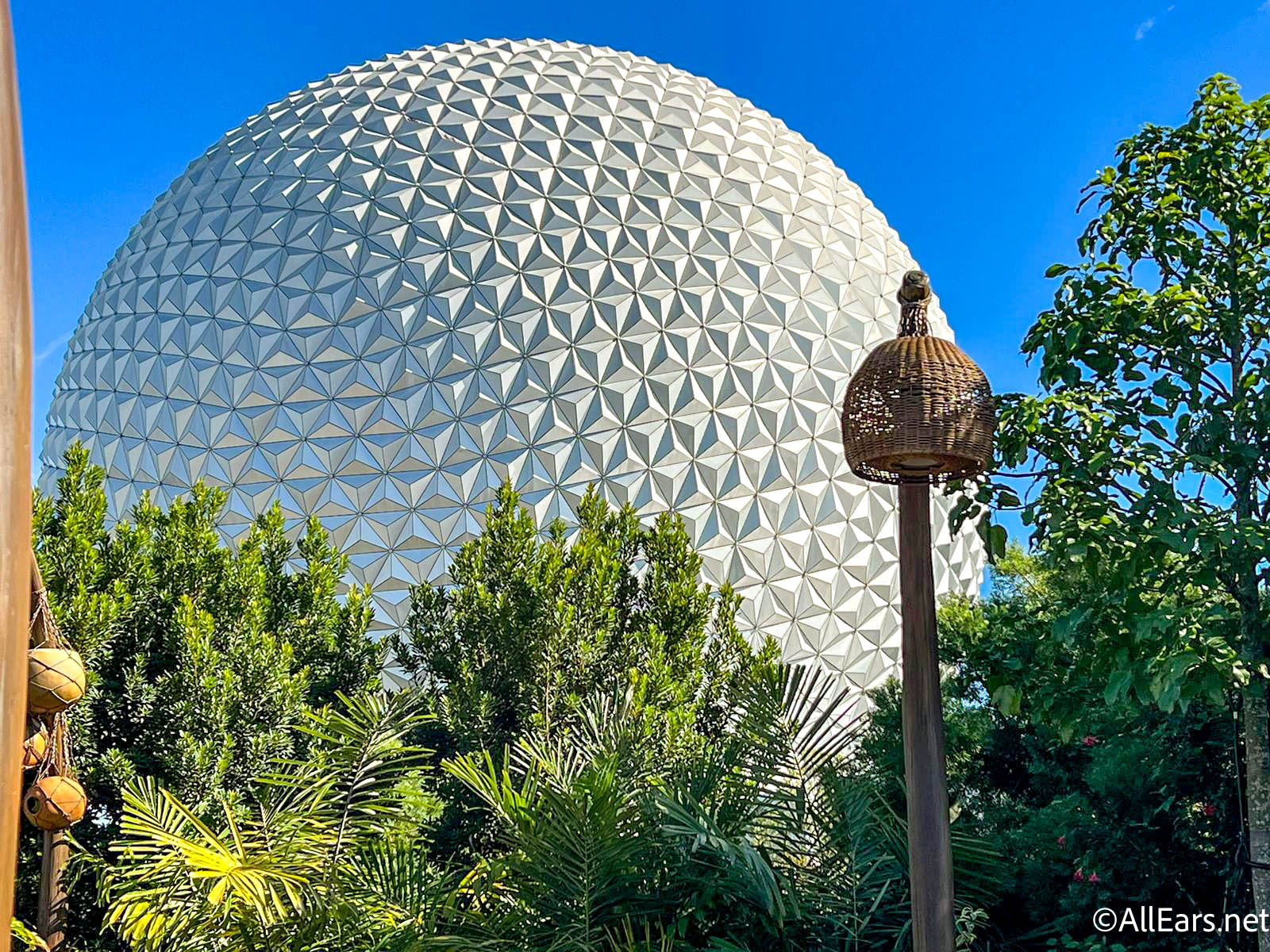 Friendly reminder that an all-new nighttime show starts SOON at Disney World.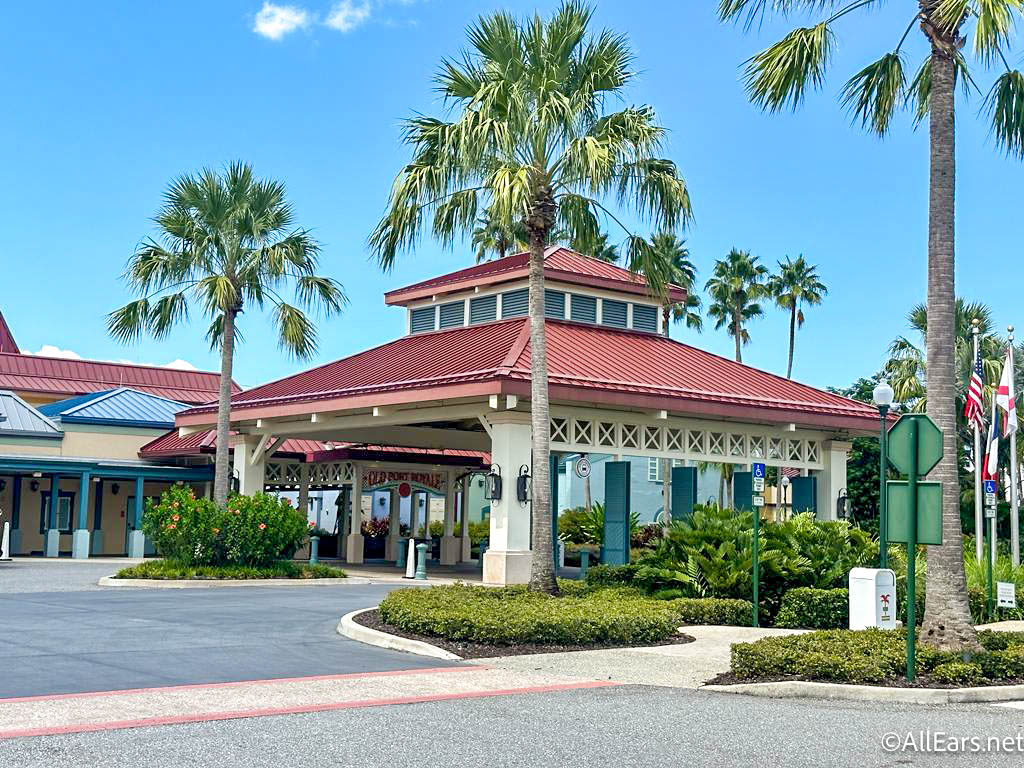 We've stayed in some great Disney World hotel rooms, and some terrible ones -- these...
We came up with 4 'rules' that are better off broken in Disney World!
It's been a decade since I've seen the holiday not-so-classic The Santa Clause 3: The...
Leave a Reply Cancel reply
Your email address will not be published. Required fields are marked *
Follow us on Social!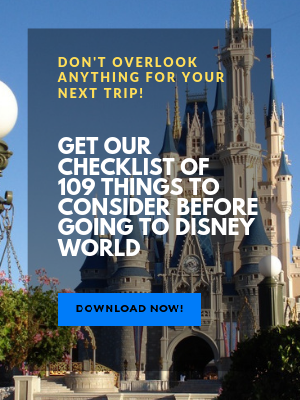 Shop the Disney Store | AllEars® Merchandise | Shop Amazon | Press Room | Contact Us
Read more About us or Advertise with us . We respect your right to privacy. Please take a moment to review our privacy policy and terms of use .
Copyright ©1996-2023 AllEarsNet, LLC, All Rights Reserved. AllEars.Net, AllEars® Newsletter and any other properties owned by AllEarsNet, LLC are not affiliated with, authorized or endorsed by, or in any way officially connected with, The Walt Disney Company, Disney Enterprises, Inc., or any of their affiliates. All Disney artwork, copyrights, trademarks, service marks, and trade names are proprietary to Disney Enterprises, Inc. or, its subsidiary, affiliated and related companies. For official Disney information, visit http://www.disneyworld.com
How Hong Kong's Ghost Phobia Reinvented Disney's Haunted Mansion
There has never been a Disney Park without a Haunted Mansion. Since the first opened in 1969, the stately towers and Grim Grinning Ghosts have become as much a part of the Disneyland legacy as Main Street and the Cinderella's Castle. But when Disney broke ground in Hong Kong back in 2003, it was clear that the classic attraction couldn't make the cut. In a city where ancestor worship is a part of life and ghosts are considered real threats, Disney's frolicking spooks didn't fit in.
"We wanted to be sensitive to any cultural concerns regarding ghosts or the spirit world with our Asian guests," says Mark Schirmer, Executive Creative Director for Walt Disney Imagineering. "So just lifting the idea of the Haunted Mansion from our other parks really wasn't going to work. But the idea of mystery, intrigue and the supernatural we thought may have a broader appeal."
Their solution: build a new attraction that captures the Haunted Mansion's appeal while addressing cultural concerns. It worked. Mystic Manor , opened in 2013, is a gangbusters ride that serves as a worthy successor to its Anaheim cousin, and a lesson in how companies – from video game publishers to film studios – can take localization as a creative opportunity rather than an afterthought.
But before deciding on a new attraction, Disney first had to be savvy enough to realize the Haunted Mansion wouldn't work. According to Schirmer, the team didn't dwell too long on the idea of bringing the classic ride in, since in China, there's nothing fun about a haunted house.
Dr. Joseph Bosco, an anthropology professor at the Chinese University of Hong Kong says Disney made the right choice. "I'm not sure it would be offensive, but it might be so scary as to not be fun at all." As an academic who studies Chinese ghost lore, Dr. Bosco is on the front lines of Hong Kong spirit belief. "Ghosts are part of youth culture in the US, but they are mainstream folk religion for the Chinese," he says, adding that this semester, one local student was so afraid of ghosts he couldn't finish his course readings on the subject.
Ghosts play a different role in Chinese culture than they do in the west. While haunting stories still scare us at the movies, we find them titillating as much as frightening. In China, however, a haunted house isn't exciting, it's hazardous. Chinese folk beliefs credit ghosts with the ability to wreck health and marriage, ruin businesses and cause bad luck. Hong Kong apartment hunters look at "haunted" apartments the same way Americans fear asbestos or black mold. It's such a concern that local law mandates that real estate agents inform potential renters whether a unit is a hong za , a "calamity house" with a violent history. Searchable online databases catalogue the city's hong za so potential renters and buyers can avoid them. It's taken so seriously that a suicide, accident or murder can sink a property's value by 15-20%, leading to an underground speculation market on "haunted" apartments.
Dr. Bosco points out that this fear is rooted deep in Chinese religion due to a belief anthropologists call "death pollution."
"When you attend a wake or a funeral in Hong Kong, all guests are given a small envelope with a piece of candy that you are to eat upon leaving the funeral home, a tissue (to wipe your tears), and a coin, that you are to spend and NOT take home with you," he explains. "All these things are designed for you not to take the 'bad luck' of the funeral home with you." In Chinese religion, death sticks to funeral attendees, polluting them until the rituals rid them of it. This is particularly true for the deceased's family members, who are disallowed to step in a temple for 49 days after a death. Funeral attendees also wear special hemp clothing that they burn afterward.
"So [in the case of hong za ] there is an 'essence' of death, if you will, that can still stay in the apartment. The problem for the Chinese is that even if you yourself do not believe, your relatives and friends will be made uncomfortable by the fact you live there."
This wasn't the first time that Disney bowed to Hong Kong's local tastes – the fact that the Hong Kong Government holds joint ownership of the park practically guarantees there will be some local accommodations. During construction, feng shui experts consulted on the park's design in order to make it a prosperous environment, and local favorites like caramel popcorn and shredded squid dot the park's concession stands. It's proof Disney learned hard lessons from Disneyland Paris, where an initial failure to localize plagued the park's opening years (one major issue: you couldn't buy wine ).
There are no ghosts in Mystic Manor, nor does it have cobwebs, dust or anything you'd traditionally associate with a haunted house. It has residents — namely the explorer and antiquities collector Lord Henry Mystic and his monkey companion Albert. Guests enter the mansion to view Lord Henry's collection, including his new acquisition, an ancient music box rumored to bring inanimate objects to life.
When Albert opens the box, the house comes alive. Dragon statues awaken, Roman mosaics move. Suits of armor take up weapons and tribal statues blow darts past your face. The music box angle removes the need for specters – animated household objects are a popular and less-threatening folklore motif in Asia — but despite that, Mystic Manor has more scares than its haunted cousins. Cannons discharge right at you and 4-D effects provide some real startles. It helps that the entire production, from the new trackless ride system to digital projections, operates on cutting edge tech. Two different routes change the experience on subsequent rides, an experience I found so compelling that staff members started laughing and waving at me on my fourth consecutive ride-through. "We … wanted to try and infuse new state of the art technologies alongside a brand new story with original characters," says Schirmer, who points out that Mystic Manor gives HK Disneyland a unique experience and "bragging rights" over other Disney parks.
But it would be wrong to say that Mystic Manor totally upends the Haunted Mansion experience. Rather, Schirmer sees the relationship between the two as "50% evolution and 50% inspiration." Even with the thematic differences and superior technological presentation, there's still that old Haunted Mansion feel. Both attractions feature a room with instruments that play by themselves. Both have shifting wall art, living suits of armor, and a cylindrical orientation room that explains the attraction's story. Eagle-eyed guests can even spot two of the Haunted Mansion's famous concave busts that follow you with their eyes. Also like the Haunted Mansion, music plays an important role, but the ride's haunting notes are a different beast as well. Scored by Hollywood heavyweight Danny Elfman, the bouncingly eerie soundtrack reacts to the drawing crossbows and drumming tribal idols. "For the first time in our attractions, the musical score was treated just like composing for a feature film," says Schrimer. "Instead of looping tracks there are musical arcs that follow the story, setting the emotion for each scene… Danny's music not only became the perfect complement to the story, at times it became the story."
That's especially important, he points out, in an attraction whose guests may speak English, Cantonese or Mandarin depending on their nationality. To accommodate this international clientele, throughout the design process the team tried to limit spoken dialogue, instead telling the story visually or conveying the emotional arc through music. While Lord Henry delivers the welcome in English, the accompanying slideshow includes stylish Chinese characters so no one's left out of the loop.
But localization doesn't just mean cutting offensive content and conquering the language barrier, it means finding themes that resonate with the local culture. As a result, Mystic Manor's climax takes place in Lord Henry's Chinese Salon, where an enormous jade sculpture of the Monkey King animates and calls up a storm, tearing apart the room's traditional silk paintings and vases. Giving the Monkey King this prominent role serves not only as a crowd-pleasing closer – the Chinese still watch television shows and movies based on his adventures – it also honors the most beloved figure in Chinese folklore. The local hat-tips continue in the adjoining restaurant, where guests can order menu items from around the world and eat them in country-themed rooms complete with replica artifacts. The Chinese Room of course has pride of place, and in addition to replica jades and screens also boasts archival photos of Hong Kong in the early 1900s.
The irony is that in the decade since Hong Kong Disneyland broke ground, the city's started to warm up to haunted houses. Halloween celebrations, which began here when local bar owners and amusement parks sensed a business opportunity, are now a fixture of the local calendar. Incredibly, this even includes haunted houses that offer far more intense scares than the Haunted Mansion. Disney itself runs two as part of its Haunted Halloween event – one based on the Legend of Sleepy Hollow and an original haunted house called Graves Academy. They're well done and worth a visit, though it's strange to visit a Disney attraction where you, say, walk into a freezer full of corpses or see a girl with her mouth sewn shut. (There are more family-friendly events as well, including a new interactive light parade .) Though no one knows exactly why Halloween passes muster with Hongkongers, Dr. Bosco suggests that as a western holiday, it feels as safe and unreal to the Chinese as the Haunted Mansion does to westerners. "I'm amazed that commercialism has been able to transplant such a holiday to Asia," he says. "A book should be written about that."
Regardless of this increasing acceptance, Mystic Manor stands out as a masterwork of localization. Faced with transplanting an unpalatable concept, Disney used the opportunity to create something new. The lesson that other companies should take away from it is that localization can mean more than chopping down material so it doesn't offend local sensibilities, instead it can spur a company to find what makes a game, movie or other experience special and translate it to a new audience. Under the right circumstances, localizing can spur innovation.
What drives the Disney Imagineering team, says Schrimer, is trying to make the product resonate with local park guests. "It allows them to identify with the product more immediately and at the same time it provides our design teams with new and exciting ways to share and diversify our stories."
And as Mystic Manor proves, if you do that right you'll make things come alive.
Robert Rath is a freelance writer, novelist, and researcher based in Hong Kong. His articles have appeared in the Escapist and Slate. You can follow his exploits at RobWritesPulp.com or on Twitter at @ RobWritesPulp. Photos by Mike Sakas ( sakasphoto.com ).
About the author
More Stories by Robert Rath Legacy Author
Adventure Is Nigh!
Documentaries
Review in 3 Minutes
Design Delve
Extra Punctuation
Zero Punctuation
Area of Effect
Escape the Law
In the Frame
New Narrative
Out of Focus
Slightly Something Else
Advertisement
The Many Haunted Mansions of Disney Theme Parks
Share Content on Facebook
Share Content via Email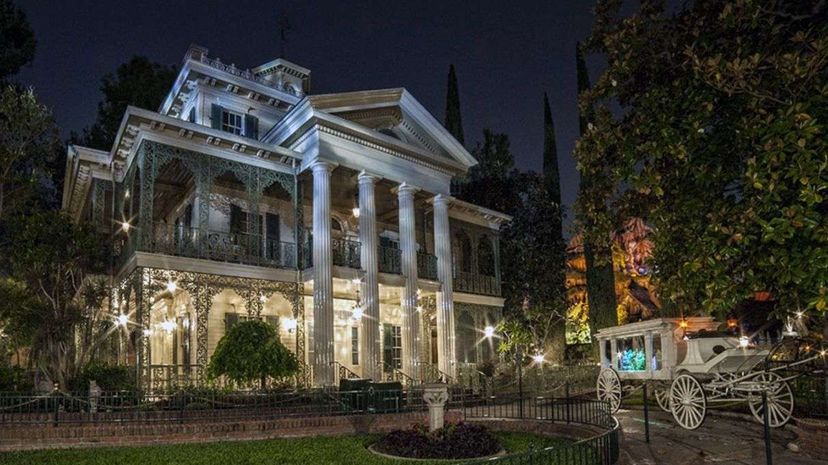 It's said that Disneyland is the happiest place on Earth, but hiding deep inside each Disney theme park is a mansion. At some parks, the mansion is haunted; at others, the mansion is packed with phantoms and at still others, it's full of mysticism and mystery.
All of those mansions originated from Disneyland's Haunted Mansion, so why are there so many different versions of this iconic ride?
The Original Ride
Scott Renshaw, author of " Happy Place: Living the Disney Parks Life ," described by email his first experience with the Disneyland Haunted Mansion as a kid: "There was always this slight hesitation, because the graveyard was always a little bit scary to me, but I'd come out of it feeling like I'd beaten a fear."
That's really the way the ride works today. The first half of the ride aims for scary, but transitions into more of a ghostly party. This two-part feel had a lot to do with the competing ideas from the Disney Imagineers behind the ride, but it arguably came together into something magical. (You can hear more about the creation of the initial ride in the classic two-part episode from Stuff You Missed in History Class .)
The Haunted Mansion represents a Western view of the afterlife. Ghosts can be mischievous or malevolent spirits; they also can be benevolent and fun. The Haunted Mansion at Disneyland brings this to life.
When Disney decided to transplant the ride to the Florida park, the company had the opportunity to change the exterior and add things on the inside. Located in the Magic Kingdom's Liberty Square, it began operation in 1971. Since Orlando had none of the space constraints of Anaheim, Imagineers designed a much larger and more luxurious mansion.
Since there are more international travelers to Walt Disney World who might only get one chance of going to the park in their lifetime, the Florida Haunted Mansion remains in its original form throughout the year. In California, however, the attraction turns into a "The Nightmare Before Christmas" ride through the holiday seasons.
Although the Haunted Mansion at Disneyland in Tokyo is essentially the same as it appears in Florida, you'll find this attraction in Fantasyland. Why there? In Japanese culture, ghosts are often found in fairy tales as opposed to spooky stories.
As with Anaheim, the Tokyo Haunted Mansion undergoes the seasonal "The Nightmare Before Christmas" transformation. The attraction opened in 1983.
Phantom Manor
For Disneyland Paris, Imagineers decided a darker tone was needed for the ride. Since the ride would appear in Frontierland's Thunder Mesa, it would need to take on a spooky Wild West flair. Accordingly, the French ride tells the story of a young girl named Melanie Ravenswood, the daughter of the man who built Thunder Mesa. Her fiance commits suicide, and the bride is disconsolate. The ballroom scene from the original ride is replaced by a wedding party. And instead of the lighthearted rendition of a grim-grinning ghost, an angel of death "kills" you and you descend into a graveyard where the ghosts of Thunder Mesa's rowdy past have come to life.
The whole ride, which opened in 1992, is a comment on the cultural past of America for Europeans and other Disneyland Paris visitors to experience.         
Mystic Manor
The most radical departure in the Haunted Mansion offerings around the world comes in the form of Mystic Manor. This attraction is the Chinese version of the ride at Disneyland Hong Kong and Shanghai in Mystic Point, which is a land dedicated to mystery and the supernatural.
Cultural views of the afterlife in China are much different than in the West, so Mystic Manor contains no spirits or ghosts whatsoever, though the ride does have veiled references to its American and European counterparts. Instead, it's a whimsical fantasy adventure that follows the British Lord Henry Mystic and his monkey Albert as the objects in his collection come to life in astonishing ways. It even features music from Danny Elfman.
No matter where you go in the world, there is going to be a spooky experience waiting for you, one that's culturally appropriate for wherever you're at.
Can't get enough of Disney's different Haunted Mansions? Listen to the Stuff You Missed in History Class podcasts embedded here, or try them out on your favorite podcasting service, to get all the Disney details. 
Vincent Price originally recorded the ride narration for the opening of Phantom Manor at Disneyland Paris. It has since been replaced. Fans are still eager to get their hands on a copy of the audio.
Please copy/paste the following text to properly cite this HowStuffWorks.com article:
Outdoor Activities
Destinations
Book Hotels, Flights & Cars
Advertise With Us
Cookie Settings
Copyright © 2023 MapQuest Holdings LLC, a System1 Company
The Princess and the Frog
Pirates of the caribbean.
Tim Burton's Alice in Wonderland
Disney Villains
Snow White and the Seven Dwarfs
Sleeping Beauty
The Jungle Book
The Black Cauldron
The Little Mermaid
Monsters, Inc.
Beauty and the beast.
Walk-Through Attractions
Main Street, U.S.A. attractions
Plaza Grounds
Halloween productions
The Nightmare Experiment
View history
2.1.1 The Princess and the Frog
2.1.2 Pirates of the Caribbean
2.1.3 Toy Story
2.1.4 Tim Burton's Alice in Wonderland
2.1.5 Final
2.2.1 Pinocchio
2.2.2 Monsters, Inc.
2.2.3 Alice Through the Looking Glass
2.2.4 Beauty and the Beast
2.2.5 Hercules / Final
5 References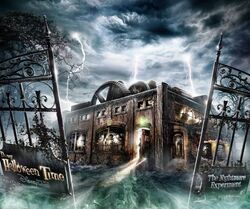 The original Nightmare Experiment concept artwork in 2016
The Pavilion was commandeered for the Nightmare Experiment in 2016. It's a mind-bending dreamscape journey through a laboratory, tunnel, and labyrinth that leads to Dr. Facilier 's dark realm from The Princess and the Frog , a jail from Pirates of the Caribbean , an encounter with Sid Phillips 's Mutant Toys from Toy Story , and Tarrant Hightopp 's lunatic asylum from Tim Burton 's Alice in Wonderland . Ominously, there is only "The Professor" to guide dreamers out of the nightmare.
In 2017, The Nightmare Experiment continued as Maze of Madness , but it was located in the new "Black Box" space in Main Street, U.S.A. known as " Plaza Grounds ", also the former home of " Graves Academy ", an exclusive walk-through attraction for the Haunted Halloween event from 2012-2014. This time one of his assistants will open the new nightmares to find the missing Professor Wu, such as Pinocchio becoming a slave in Stromboli's Caravan from Pinocchio , an encounter with CDA in Scare Floor F from Monsters, Inc. , Hightopp's Hat Shoppe from Alice Through the Looking Glass , Beast's Castle from Beauty and the Beast and finally Hades ' Underworld from Hercules .
At the loading area, guests wait outside the Royal Laboratory For The Scientific Study of Phantasmagorian Phenomena . Once inside, guests enter the dusty, bookshelf-lined office of Professor J.T. Wu, head of the Nightmare Experiment project. Wu's attendant, dressed like a surgeon, orders the guests to wait outside Wu's laboratory, before opening the door and letting them enter. The outside of the office features numerous steampunk eyepieces and goggles, seemingly related to the experiment.
Professor Wu
Once inside, Professor Wu, a cyborg clanking with steampunk parts and an artificial arm, welcomes guests inside his lab. Inside the lab, bronze cogs and machinery whir and turn, while two humans, wearing steampunk eyepieces, float silently in green tanks. A large circular door, similar to the one used by bank vaults, remains shut.
Wu announces that he has found a portal into an unknown dreamscape that will transport guests into some of Disney's most nightmarish realms. The guests are to be used as test subjects to see what they can find in the realm, and Wu will monitor their progress throughout the journey. With an ominous laugh, Wu activates a console and the door swings open, white fog filling the room.
Once they step through the door, guests are transported into a Louisiana bayou, walking across a bridge to a small hut, where Dr. Facilier is hosting a Voodoo performance. Before the guests enter, an elegantly dressed woman in a Mardi-Gras mask walks outside with a lantern, checking to see if they have anything that might interfere with the shadow man's rituals. After examining the third guest, she quickly removes her mask, revealing that she is bald, with red veins across her head in place of hair. With a smile, she swings the door open and guests enter the hut.
Dr. Facilier
The small hut is filled with various voodoo artifacts and tribal masks hang on the walls. At the center of the room is a small stage, where Dr. Facilier struts about, welcoming guests to his show. As his audience assembles, Facilier grandly announces that he will introduce them to his ' friends '. With a flourish, a hidden door swings open and one of Facilier's 'friends' enters the room, a faceless voodoo demon dressed in black evening clothes and a top hat. Facilier hands a large cloth to the demon, who holds it in front of the shadow man as the doctor begins to work his magic. The demon then quickly pulls back the curtain to reveal Facilier has disappeared.
Before the show can go on, Jack Sparrow , now an undead skeleton, interrupts by kicking the hidden door open. As white fog fills the hut again and the demon leaves, Jack silently gestures for the audience to follow him.
The guests follow Jack into a dimly lit cell block within Fort Charles Prison . Instead of holding multiple pirates, though, this cell block features the skeletal remains of a single pirate in each cell. All the prisoners seem to have died screaming in agony and one appears to have hanged himself in despair. However, one skeleton is now haunted and jumps out at the guests, roaring and shaking the bars of his cell. Jack continues to lead the guests into the end of the prison before opening a door into another realm and finally leaving them.
Six arms Doll
The guests now find themselves in Sid Phillips ' room, surrounded by his mutant toys . Inside the room are Hand-in-the-box, Jingle Joe, Legs, Ducky, and Babyface, fenced off from the riders. Also in the room are a headless Green Army Man and a mutated baby doll, with six arms and mismatched eyes. Suddenly, flashing lights fill the room and the baby doll jumps up and starts dancing, occasionally shaking hands or high-fiving the guests. Slowly, the rest of the toys come to life, with Jingle Joe nodding his head, Hand-in-the-box rising to greet the guests and Babyface rotating its head round with a cheerful chirp.
Tim Burton's Alice in Wonderland
Nivins McTwisp in 2016
The exit opens, and the guests file into a dark forest, overrun by ivy and vines. Waiting for them is Nivins McTwisp , who furiously gestures at the guests to follow him. The guests then find themselves in an asylum within The Red Queen's Castle , with an Armoured Card standing outside a padded cell.
Surprisingly, the occupant of the padded cell is Tarrant Hightopp , dressed in white and banging at the windows to gleefully stare at the guests. Inside the cell is a tea party, and various stuffed toys are seated in the chairs. Interestingly, each toy has a red scarf wrapped around its neck and is headless.
Tarrant Hightopp in 2016
A cast member disguised as one of the guests is randomly selected and allowed inside the padded cell. Once inside, Hightopp seats them at the head of the table and serves them tea, madly cackling to himself as he ties a red scarf around their neck. Before the "guest" can take another sip of tea, Hightopp yells he can hear voices whispering to him. Announcing that the voices say that the "guest" would look wonderful without a head, Hightopp picks up a knife and prepares to decapitate the "guest." Thankfully, curtains close over the windows as the room turns an ominous red and alarm bells start ringing.
Eager to lead the guests away before Hightopp murders someone else, the Armoured Card leads them into a garden maze. As the guests journey through the maze, moving gargoyles and ghosts jump out at them, including Jack Sparrow, who has somehow found a way into Underland . When the maze ends, guests step into the white fog once again and enter the final area.
The final room is not another world, but the internal workings of the Royal Laboratory, where clockwork machinery pounds and clangs as smoke rises from below. Walking across a metal catwalk, the guests can see on a screen the villains Professor Wu has observed, such as The Witch preparing to roll a boulder down on the seven dwarves, Chernabog wreathed in flames, Lady Tremaine marching down a hallway, Maleficent in her dragon form, Shere Khan furiously battling and nearly killing Baloo, The Horned King using his cauldron, Ursula magically altering herself to become gigantic, Jafar transforming into his genie form and Shan Yu . Before the guests can see more, the door swings open and Wu's assistant rushes in, yelling that the guests need to exit quickly as a fire has broken out due to the machinery overheating. As the guests hurry back into his laboratory, Wu quickly thanks them as he works on his console, trying to cool down the machinery as the guests exit the attraction.
Maze of Madness
A year later, the police have arrested Professor Wu for making the Nightmare Experiment project, in which it lead's "innocent" guests into horrific nightmares, but Wu got lost after entering another unknown dreamscape.
Once inside again, guests enter the dusty, bookshelf-lined office of the professor. His attendant, dressed like a surgeon, orders the guests to wait outside Wu's laboratory, before opening the door and letting them enter. As they do, the attendant wonders if the professor is really a devil in disguise.
Once inside, one of his assistants welcomes guests inside the lab. He announces that he has found a portal into an unknown dreamscape to find the professor. With an ominous laugh, he activates a console and the door swings open, white fog filling the room.
Once they step through the door, guests are transported into Stromboli's Caravan . Before the guests enter, a clown who is working for Stromboli "welcomes" them to see a show.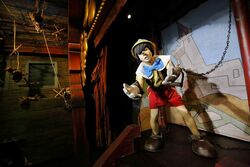 The small hut is filled with decaying puppets on the walls. At the center of the room is a small stage, where a miserable Pinocchio , locked in chains, has become a performing slave. He tries to ask the guests for help, but the clown stops him, and tells them go to the next room.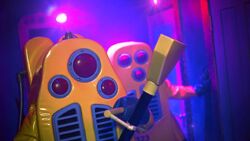 The guests now find themselves in Monsters, Inc. 's Scare Floor F. Before the show can go on, the CDA tells the guests to get into Boo 's door, but the alarm starts to sound. Guests hear Roz 's voice and tells the CDA that "humans" have appeared in Monstropolis , and she is "always watching" them. Once the CDA finds them, they lead the "humans" to the next room.
Alice Through the Looking Glass
Hightopp's Hat Shoppe
The exit opens, and the guests file into Hightopp's Hat Shoppe. Waiting for them are Tarrant Hightopp and Nivins McTwisp . One of the guests once again is randomly selected and allowed inside the hat shoppe, where Hightopp seats them in a chair that looks rather like a dentist's, and puts a hat on their head. Before the guest can try on another hat, Hightopp yells he can hear voices whispering to him. Announcing that the voices say that the guest would look wonderful without a head, Hightopp picks up a knife and prepares to decapitate the guest. Thankfully, curtains close over the windows as the room turns an ominous red and alarm bells start ringing.
Later, guests are transported into Beast's Castle , and hear the enchantress 's voice, narrating the prologue of the story. Suddenly, a suit of armor becomes alive and tells them to find The Enchanted Rose before the last petal falls but it was too late, and the armor has become completely inanimate. Later, a chimney opens into a new realm and lead the guests to the last room.
Hercules / Final
The final room is the Underworld , where Hades appears and informs the guests that he had caught Professor Wu. Once Hades persuades the guests that the professor is guilty for what he did, he transforms into a demon and tries to hold the guests prisoner in the Underworld forever, but Hades releases them and restrains the professor. A dead woman will randomly jump out at guests as a final scare before they exit the attraction.
The design of the large circular door at the beginning is a reference to the original map of the park.
Hand-in-the-Box, one of Sid's mutant toys featured in "The Nightmare Experiment" in 2016, became a display outside the entrance of Toy Story Land in 2017, replacing Ducky.
↑ " Disney friends and villains host Disney Halloween Time at Hong Kong Disneyland from Day to Night ".  
Hong Kong Disneyland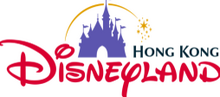 Hong Kong Disneyland  is a resort built and owned by Hong Kong International Theme Parks Limited , leasing its name and properties from Disney. It is the home of Mystic Manor and its respective, "land", Mystic Point .
1 Alistair Crump
2 Madame Leota
3 Constance Hatchaway
Search Search Please fill out this field.
Sweepstakes
Frozen director Jennifer Lee cried over Disney movie's new theme park land amid sequel reveal
Lee exclusively talks with EW about Hong Kong Disneyland's World of Frozen, where CEO Bob Iger announced third and fourth 'Frozen' movies are simultaneously in development.
Entertainment Weekly's Oscars expert, 'RuPaul's Drag Race' beat reporter, host of 'Quick Drag' Twitter Spaces, and cohost of 'EW's BINGE' podcast. Almost all of the drag content on this site is my fault (you're welcome).
When the universe, Disney Imagineers, and a bit of Elsa's ice magic combined to bring a story from Frozen director Jennifer Lee 's mind into reality, she had to let her emotions go, as the filmmaker exclusively tells EW that setting foot inside Hong Kong Disneyland's immersive World of Frozen land for the first time had her fighting back "literal tears" of pure joy — all amid an announcement that Frozen 3 and 4 are simultaneously in the works.
"I think emotional is the first word I said: 'I'm so emotional.' It was that," Lee, who co-directed and wrote the Oscar-winning animated film Frozen for Disney 10 years ago, recalls Thursday at a preview event inside the Hong Kong park, with a life-size recreation of various franchise iconography she initially wrote into the films' screenplays framing her from behind.
What's amazing about the experience here is it's completely immersive. I'm walking in Arendelle. I have [personal] stories about why there's a clock tower in the film, and the clock tower is here. I remember how we created Wandering Oaken, and he's here," she says.
There's very little franchise fare that isn't here at World of Frozen. Seven years of work under the leadership of Michel den Dulk, an executive creative director at Walt Disney Imagineering, led to a new land that compliments and lightly expands on the Frozen lore, with even bigger plans in the works for the park and the screen.
"I think beyond, because I hear there's more room, because I'm like, 'You're going to need it," Lee teases when asked where fans should look to find clues about Frozen 3 inside World of Frozen. "There's a lot more story coming."
Set in a world that celebrates the sisterly love between Anna and Elsa, a pair of musically inclined sibling royals in the fictional Nordic kingdom of Arendelle, World of Frozen boasts two rides (Frozen Ever After, a boat attraction following the film's narrative, and Wandering Oaken's Sliding Sleighs, a family coaster journey through the mountains), dining locations, shops, and ample meet-and-greet opportunities with characters ranging from Mossy the troll child to Elsa herself.
When Disney set out to bring the films' iconic locales, residents, and even food to life (including the central clock tower, Arendelle Castle, Elsa's Ice Palace, and more), the process involved not only minds on the park's side, but also members of Lee's creative team at Disney Animation Studios, whom CEO Bob Iger also confirmed to be hard at work on future Frozen stories while speaking at a presentation during the Hong Kong event.
The result of their collaboration is both a nod to the last decade of Frozen fever (complete with returning voice actors who recorded new lines for the attraction, namely Josh Gad as snowman Olaf and Jonathan Groff as Kristoff), as well as a look to the series' ever-evolving potential future — including an overarching message of inclusivity and shared joy exemplified by a brief (but no less effective) change in the iconic lyrics to "Let It Go" inside Frozen Ever After.
"For me, it's this feeling of everything we've done over these 10 years, and now it's real," Lee says, reflecting on her own legacy while literally standing inside it. And, just as her films' signature tune suggests, she refuses to conceal the feeling she gets when coming face-to-face with ideas that began in her own mind.
"Today I thought I would make it through," she continues. "And we went in and got to meet with Anna and Elsa, and Elsa brought her magic to life right in front of us, and I was like, WEll, there I go again ."
Want more movie news? Sign up for Entertainment Weekly's free newsletter to get the latest trailers, celebrity interviews, film reviews, and more.
Related content:
A 100-year Wish fulfilled: How Disney honors its legacy — and looks to the future — on the studio's centennial
See first-look photos of Disney's Haunted Mansion bar that expands ride's story and revives Donald Duck chair
The 20 best animated movies on Netflix
Disney's Frozen 2 becomes highest grossing animated film of all time
By clicking "Accept All Cookies", you agree to the storing of cookies on your device to enhance site navigation, analyze site usage, and assist in our marketing efforts.
Controversial Pirates of the Caribbean Malfunction Sets Off "Rave" at Disney
in Disney Parks , Disneyland Resort
Disneyland Resort has a plethora of attractions that guests can enjoy. If you are a fan of the Cars franchise, you probably are rope-dropping Disney California Adventure and running to Radiator Springs Racers. Perhaps you are a Nightmare Before Christmas supporter, and during the Halloween and Christmas season, you find yourself standing in line at Haunted Mansion Holiday over and over again.
At Disneyland, there truly is an attraction for everyone, however, there are instances where things can certainly go wrong.
Disneyland, often referred to as "The Happiest Place on Earth," offers a magical and enchanting experience for visitors of all ages. As you step through the iconic entrance, Main Street, U.S.A., welcomes you with its charming architecture and vibrant atmosphere. One of the main attractions is Sleeping Beauty Castle, a symbol of Disneyland's fantasy realm. Guests can explore various themed lands, each with its unique attractions, dining, and entertainment.
Fantasyland is a favorite for those seeking classic Disney fairy tales, featuring rides like Peter Pan's Flight, where guests soar above London with Peter Pan. Adventureland offers a taste of exotic locations with attractions such as the iconic Jungle Cruise . Tomorrowland, on the other hand, provides a glimpse into the future with rides like Space Mountain . Disneyland is also home to the beloved characters who roam the park, offering meet-and-greet opportunities for memorable interactions.
The park's entertainment options extend beyond rides. Disneyland hosts captivating parades, spectacular fireworks shows, and live performances. Dining experiences range from quick-service options to fine dining, catering to various tastes. Additionally, the park hosts seasonal events, ensuring that every visit provides a fresh and exciting experience. With its timeless charm and innovative attractions, Disneyland remains a top destination for families, Disney enthusiasts, and anyone seeking a magical adventure.
Disneyland's Pirates of the Caribbean is a classic and iconic attraction that takes guests on a swashbuckling adventure through a world of pirates, treasures, and high-seas excitement. The ride was one of the last attractions personally supervised by Walt Disney himself and opened its doors on March 18, 1967, in New Orleans Square.
As visitors board their boat, they embark on a journey through a mystical and immersive environment, passing through eerie caves, dimly lit grottoes, and bustling Caribbean ports. The attraction features life-sized audio-animatronic pirates engaging in various activities, from singing sea shanties to chasing treasure and engaging in humorous escapades.
One of the most iconic scenes is the burning town, where pirates pillage and plunder amid flames. The ride also showcases memorable characters such as Captain Jack Sparrow, a character inspired by the Pirates of the Caribbean film series, based on Johnny Depp's depiction of the rum-loving pirate. Over the years, the attraction has undergone some updates, incorporating elements from the popular film franchise.
Pirates of the Caribbean captivates visitors with its intricate storytelling, attention to detail, and a memorable musical score composed by George Bruns. The ride has become a must-see for Disneyland guests, capturing the spirit of adventure and imagination that defines Disney's theme park experience.
Pirates of the Caribbean is a special attraction because not only is it one that Walt Disney himself was able to bring to life before his passing, but also, it is one of the few attractions left at Disney that was created without IP. Nowadays, any new attraction at Disney is based off a movie, for example, today, World of Frozen opened in Hong Kong Disneyland, a landbased off of the highly popular Frozen franchise, and one that is being replicated at other parks, such as Tokyo Disney Resort and Disneyland Paris .
Disney uses their popular films as a catalyst for their theme park ideas, and by creating lands and bringing their most popular films to life, more and more fans travel to step into their favorite movies. Pirates of the Caribbean may have a highly popular film franchise now after the 2003 release of Pirates of the Caribbean: Curse of the Black Pearl (2003), but when the ride first opened, there was no Jack Sparrow character at all.
Johnny Depp has stirred up drama regarding the Pirates of the Caribbean attraction.
Known for his chameleon-like ability to inhabit diverse characters, Depp has starred in numerous films, including Edward Scissorhands (1990), Ed Wood (1994), Donnie Brasco (1997), Sleepy Hollow (1999), and Charlie and the Chocolate Factory (2005). He has collaborated frequently with director Tim Burton and has also worked with other acclaimed directors such as Jim Jarmusch, Terry Gilliam, and Gore Verbinski.
Despite his success, Depp has faced personal and legal challenges, including a highly publicized legal battle with his ex-wife, actress Amber Heard. This legal dispute and other personal issues have impacted his public image in recent years. During this battle, Disney made the decision to cut Depp from the Pirates of the Caribbean film franchise.
Related: Margot Robbie's 'Pirates of the Caribbean' Replacement Scandal Update Revealed
While Depp has remained quite loyal to Disney for years, starring as the face of the franchise and garnering millions of fans, the company kicked him out before a verdict was achieved. In the end, we know Depp was not guilty, so Disney seemingly put him on the plank far too early. Thousands have spoken out about Disney's decision, stating that they will boycott all future films, with hundreds of thousands of guests signing a petition to return Depp to Sparrow.
Many have wondered what this will mean for the future of the Pirates of the Caribbean attraction, as it heavily stars a character that Disney has now scrubbed . For now, Sparrow is heavily available in the parks, not only in the attraction, but as a meet and greet character who is meant to look like Depp's Jack Sparrow.
Recently, something did go wrong on the attraction, however.
Mousekegamer (@Mousekegamer) shared their ride experience which entirely changed the ride style.
Had a strange lighting glitch on Disneyland's Pirates of the Caribbean last night. Getting ready for a cave rave?
Had a strange lighting glitch on Disneyland's Pirates of the Caribbean last night. Getting ready for a cave rave? pic.twitter.com/enF9MGUnC6 — Mouskegamer (@Mouskegamer) November 12, 2023
The lighting changes do look somewhat like a party, which is not the typical storyline for this attraction. Luckily, this malfunction seems to not be a permanent issue for the attraction, however, considering the ride recently closed down for a lengthy refurbishment, malfunctions such as this do not typically occur directly after, which may hint another closure is on the way.
Do you think that Pirates of the Caribbean needs a larger overhaul?
Are you looking to visit Disneyland? Considering Disneyland, located in Anaheim, California, is the first ever theme park, and the only one that Walt Disney himself was able to walk through, it holds a magical spot in all of our Disney-loving hearts. Seeing Sleeping Beauty Castle is a picture-perfect moment; there is so much to do! When it comes to attractions, Guests can enjoy the spooky adventures in The Haunted Mansion during the year and Haunted Mansion Holiday (featuring the characters from Nightmare Before Christmas) during the holiday season. Pirates of the Caribbean will take you on a swashbuckling journey, and Space Mountain and Big Thunder Mountain provide thrills like no other. Classic rides like Matterhorn Bobsleds, Storybook Land Canal Boats, Mr. Toad's Wild Ride, and Snow White's Enchanted Wish are a must, and dining is excellent with stand-out locations like Blue Bayou and Carnation Cafe. Want to start booking so you can see Mickey Mouse in his home in Toontown? The Disneyland website has everything you need to know about the Disneyland app, hotels, tickets, and the Disney Genie+ service. C lick here to check it out. 
Disneyland's $60 billion expansion means parks in Hong Kong and Shanghai are only getting bigger
Hong Kong Disneyland has opened its first Frozen-themed attraction, with thousands of eager visitors turning up to experience the new rides
HONG KONG -- Hong Kong Disneyland opened its first Frozen-themed attraction on Monday, with thousands of eager visitors turning up to experience the new rides, some lining up for hours to get an early start.
Based on Disney's wildly popular "Frozen" animation film, the new section of the park features landscapes and characters from the movie and two new rides, a roller coaster and a boat ride that takes visitors through different scenes featured in the film.
"Over the past decade, the film has grown into one of the most successful franchises in Disney history," said Josh D'Amaro, chairman of Disney Experiences. "World of Frozen represents Hong Kong Disneyland's largest and boldest expansion since the park opened in 2005."
The opening comes after Disney announced in September a $60 billion expansion of its parks and cruises over about a decade. Now that Chinese tourists are venturing abroad again after the pandemic, the new attraction is meant to be a game changer for a theme park that has run losses for years.
Some of the hundreds of Disney fans who lined up hours ahead of time were dressed like characters from "Frozen."
Disney enthusiast Bryan Darmanic, who had travelled from California with his wife and daughter, were among the first visitors to the Frozen-themed roller coaster and received limited edition souvenirs to commemorate the experience.
"The World of Frozen is really well-designed and beautiful," said Darmanic, whose family was making its first visit to the Hong Kong theme park.
Winnie Ip, a tourist from Macao, said she arrived at 9 a.m. in the morning ahead of the opening of the Frozen section.
The Frozen attractions were "magnificent," Ip said.
Hong Kong has been beefing up the park to try and draw more visitors. In June 2022, it debuted its Momentous multimedia and fireworks show, which is staged at its castle on most nights.
Elsewhere, Disney plans to launch a Zootopia-themed area at its Shanghai Disneyland in December, a Fantasy Springs port at Tokyo DisneySea next spring and a Frozen-themed Kingdom of Arendelle at Disneyland Paris, slated to open in either 2024 or 2025.
Top Stories
60 years after JFK's death, today's Kennedys choose other paths to public service

US hits Iran-backed militants with 4th round of airstrikes

US retaliates against Iran-backed militants after ballistic missile strike

At least 3 dead, 3 believed to be missing following landslide in Alaska: Officials

Israel-Hamas War: Timeline and key developments in month of war
ABC News Live
24/7 coverage of breaking news and live events
New Disney Haunted Mansion Wallpapers Featuring Hitchhiking Ghosts
by Kelsey Madison , Digital Integration Manager, Disney Parks, Experiences and Products
We're only a few days away from the release of Disney's "Haunted Mansion" film and to celebrate we're materializing new wallpapers featuring the iconic hitchhiking ghosts and Madame Leota!
For over 50 years, The Haunted Mansion has been a beloved attraction across Disney Parks around the globe and you could call me a die-hard fan. (The ballroom scene with all the dancing ghosts never gets old!) There are so many great characters in The Haunted Mansion that tie the story altogether and I'm so excited to give our Disney Parks Blog readers chilling backgrounds for your iPhone, tablet, desktop, and more.
Hitchhiking Ghosts
Download Wallpapers – Apple Watch/Mobile | Desktop/iPad
Your tour of The Haunted Mansion is never complete until you run into the three hitchhiking ghosts. Ezra Beane, Professor Phineas Plump and Gus are always looking for a ride out and can even sometimes materialize right next to you in your Doom Buggy! Don't worry, they never mean to frighten you prematurely…
Of course there's always room for more Disney wallpapers and backgrounds! Visit our complete gallery of wallpapers for more fun finds (like the iconic stretching room scene) and check out the terms of use about using wallpapers before downloading.
Looking for more Haunted Mansion fun? Take a trip down memory lane or get crafty at home with these other ghoulishly good reads from fellow Disney Parks Blog authors:
Disney Paper Parks: Happy Haunts Edition
Learn How to Draw The Haunted Mansion
Happy Haunts Materialize Inside Haunted Mansion at Disneyland Park
Walt Disney World Memories: Room For One More at the Haunted Mansion
13 Ghoulish Ghosts that Haunt the Haunted Mansion at Disneyland Park
Headed to the theater this weekend? Be sure to post a photo and tag @DisneyParks on Instagram, TikTok, Twitter and Facebook — I'd love to see your mortal and corruptible costumes and fits! See Disney's "Haunted Mansion" in theaters on July 28. Tickets now available!
Topics: Wallpapers
These are nice, but I feel as though there needs to be more variety for the Hitchhiking Ghosts wallpapers for Mobile other than just focussing on Ezra.
Other Stories by
8 World of Frozen Hidden Easter Eggs at Hong Kong Disneyland
Love expert in training rocks the internet, world of frozen unveiled in historic grand opening ceremony at hong kong disneyland, sign up to get interesting news and updates delivered to your inbox from the disney parks blog.
By submitting this form, you are granting Disney Parks Blog permission to email you. You can revoke permission to mail your email address at any time using the unsubscribe link, found at the bottom of every email. We take your privacy seriously. For more information on our data collection and use practices, please read our Privacy Policy .
By providing my email address I'd like to receive updates, special offers, and other information via electronic messages and postal mail from Disney Destinations, LLC and other members of The Walt Disney Family of Companies.
You can withdraw your consent for these messages at any time. For more information on our data collection and use practices, and managing your preferences, please read our privacy policy .

WDW News Today
PHOTOS: Rolly Crump's Candleman Materializes on Haunted Mansion at Magic Kingdom
Posted: November 16, 2023 | Last updated: November 16, 2023
A new haunt has materialized inside the Haunted Mansion at Magic Kingdom at Walt Disney World Resort, as a candleman figurine has been added to the attraction's attic scene . The new prop resembles the "Candleman," a character who has long been popular in the Haunted Mansion mythos. Its installation is a nod to Rolly Crump, the legendary Walt Disney Imagineer who initially designed the character; Crump passed away earlier this year at the age of 93 .
Rolly Crump's Candleman Added to Haunted Mansion at Magic Kingdom
The new prop appears in the attic scene on a table near the set of armor. It sits amongst a pile of trinkets.
The figure is quite small and, thus, difficult to spot and photograph. Included below is a side-by-side comparison of the prop and Crump's initial design:
Crump designed the Candleman for the Museum of the Weird, an unbuilt walkthrough attraction that was intended to be a walkthrough exhibit experience, of sorts, for the Haunted Mansion. During conceptual meetings for the Haunted Mansion, Walt Disney noticed some of the frightening models and concepts that Crump had designed, ultimately asking him to spearhead a supplementary experience in which guests could encounter all of the bizarre creations Crump theorized.
The project was scrapped after Disney's death, but some of Crump's designs — namely the iconic 'Donald Duck' chair — were implemented into the final Haunted Mansion. Yet another one of Crump's creations now lives on in the form of the Candleman; the prop was quietly added to the Disneyland Park version of the Haunted Mansion earlier this year as part of Haunted Mansion Holiday .
In addition to work on The Haunted Mansion, Enchanted Tiki Room, and other attractions, Crump worked on "it's a small world." He designed the Tower of the Four Winds, which sat outside the attraction at the 1964 New York World's Fair. When the attraction moved to Disneyland, he was responsible for the final façade, drawing inspiration from Mary Blair's work on the rest of the attraction.
Haunted Mansion
The Haunted Mansion opened at Disneyland Park in 1969 and on opening day at Walt Disney World in 1971. A near-clone of the Magic Kingdom attraction opened at Tokyo Disneyland in 1983, and the ride has since served as the inspiration for several Disney attractions across the globe (Phantom Manor at Disneyland Paris and Mystic Manor at Hong Kong Disneyland).
The atmospheric ride strikes a delicate blend between frightening and funny that has charmed generations. The Disneyland version of the attraction received a major addition in 2015 when the Hatbox Ghost, an original effect removed from the ride due to technical difficulties, was re-added. The Hatbox Ghost is  due to debut in the Magic Kingdom version of the Haunted Mansion in late November .
Will you be keeping an eye out for the Candleman on your next trip through the Haunted Mansion at Magic Kingdom? Let us know in the comments.
For the latest Disney Parks news and info, follow WDW News Today on  Twitter ,  Facebook , and  Instagram .
The post PHOTOS: Rolly Crump's Candleman Materializes on Haunted Mansion at Magic Kingdom appeared first on WDW News Today .
More for You
Annabel Giles dies after brain tumour diagnosis: What is a glioblastoma?
Melissa Barrera, Susan Sarandon, and Others in Hollywood Lose Jobs, Representation Over Israel-Hamas War Comments
A radioactive threat found in the middle of America's fourth largest city raises alarm
I inherited $15,000 and had fun with it. Then I inherited six figures a few years later and was more strategic — here's what I learned.
National Geographic releases its 'Pictures of the Year': See 12 of the jaw-dropping shots
Federal judge grants injunction banning 'Kansas Two-Step' Highway Patrol tactic
Matt Gaetz Faces a Revolt in His Hometown
How The November 27 Full Beaver Moon Will Affect Your Zodiac Sign
Earth Has Received a Message Laser-Beamed From 10 Million Miles Away
Drabble by Kevin Fagan
Canada's unprecedented housing crisis could be a warning sign for the US
Biden admin quietly developing settlement with groups seeking to tear down key power source
Weight-Loss Drugs Pose Risks for People Over 65, Experts Say
Donald Trump's One Ruling Away From the Supreme Court
Federal appeals court strikes Maryland handgun rule
Garfield by Jim Davis
Scientists discover giant missing blob of water in the middle of the Atlantic
Concerns grow after a series of drone incidents in the U.S.
Former Congressman's Mansion Sells for $7.6 Million, a Record Price in Charlotte, North Carolina
The Russians Stuck 1950s Turrets On 1950s Tractors To Produce The Ukraine War's Worst Fighting Vehicles. Now They're Improving Them.
Haunted Mansion
A Spirited Tour
The disembodied voice of the Ghost Host is your private guide through the cadaverous realm of an eerie haunted estate, home to ghosts, ghouls and supernatural surprises.
Glide past a casket-filled conservatory, Madame Leota's chilling séance room and a ghostly graveyard of singing specters as you attempt to find your way out. Beware of hitchhikers—these phantom pranksters may follow you home.
Happy haunting!
Before Entering the Mansion
Play disney parks achievement available.
Related Activities
Even more magic – as you wish, earn the achievement, get the pin, safety, accessibility and guest policies, times for haunted mansion.