Characters, Themes, and Quotes
Isaac – The protagonist of the story. Isaac is a 10 year old Choctaw boy who has many special abilities, like being able to talk to ghosts and knowing how people will die. Isaac knows that he will die soon and decides to take risks in order to help other, since he has nothing to lose.  
Joseph – The grandson Old Man and Old Woman. He was initially captured by Nahullos and forced into servitude. He was able to make his escape because he can turn into a panther. Isaac befriends him and the two band together to help free Naomi.
Naomi – She is Gabe and Ruth's daughter and Nita's older sister. When her village was overtaken, she was kidnapped by the Nahullos. She is forced into being a servant for the Nahullos and does all of their cooking. Her rescue becomes Isaac's number one priority.
Zeke – Isaac and Luke's father. He is shown to be a leader in the community and people will follow his example. Along the way, he instills morals in Isaac and helps Isaac grow as a person.
Ochi – Isaac and Luke's mother. She is shown to be strong and have great intuition, as she understood to not trust the Nahullos and the first blankets they were offered. She seems to be more in touch with the afterlife, much like Isaac.
Luke – Isaac's older brother who is very protective of Isaac. He is shown to be very loyal and he provides assistance to others along the way.
Jumper – Isaac's dog who is able to speak in both English and Choctaw. He is loyal to Isaac and is always there to provide help when Isaac needs him.
Gabe – Ruth's husband and the father of Nita and Naomi. He helped Isaac's family get blankets, so they could survive the harsh winter. He is the first person who Isaac confides in about the fact that he will be a ghost soon. 
Ruth – Gabe's wife and the mother of Nita and Naomi. She provides aid for Isaac's family, when they show up on the Trail of Tears. She is shown to be a loving mother to her daughters and just wants Naomi to be returned.
Mister Jonah – A man who lived in the same village as Isaac's family. After he died in the attack on the village, he becomes a ghost and acts as a guide for Isaac.
Leader – The higher-ranking member of the military. He is depicted as having a short temper, as he shot at one of his own men for not following orders. He emerges as the primary antagonist and despite being in less than half of the book, he receives the most character development by the ending.
Round Man – A member of the military who is responsible for watching after Naomi.
Pointy Nose – A member of the military who is responsible for watching after Naomi.
Acceptance of Death – The most prominent events that occur within the story are the many deaths of characters. After these deaths, the story focuses on the respective families' reactions. Each of these reactions is subdued, as the characters are able to remain strictly to their faith and they know that they will be able to see their relatives again and, in the meantime, their deceased relatives will be watching over them.
Strength in Adversity – The characters within the novel are put through the ringer in terms of terrible things that could happen to someone. First they are attacked, with friends being killed and houses burned to the ground, then they live in a swamp and endure a harsh winter, and finally they are forced to walk for hours on end, all the while they are seeing friends and family die. No matter how terrible things got for them, the characters remained strong and never showed weakness to their oppressors. If a family member died, they simply picked up the body and carried it with them.
Community – The sense of a strong community is front and center throughout the entire book. As the tribe is forced into walking the Trail of Tears, they stick together and act almost like a family unit. Gabe and his family welcomed Isaac's family with open arms, even though they had never met before. Everyone was going through a similar struggle and they could bond because of that shared pain. Another sense of community is the afterlife and its relationship with the living Choctaw people. At one point, Isaac is able to see that while they are walking there are the ghosts of all the Choctaws who came before, walking with their people. Their sense of community and comradery can never be broken, even by death.
The Acceptance of Others – Throughout the story, the Choctaw people are being treated horribly by those taking their land. Even though they are being treated as if they are less than human, the Choctaw characters do not disrespect the Nahullos. They understand that they are people too, as shown in Isaac's decision to save the Leader from being eaten by a wolf.
  "Maybe you have never read a book written by a ghost before. I am a ghost. I am not a ghost when this book begins, so you have to pay very close attention. I should tell you something else. I see things before they happen. You are probably thinking, "I wish I could see things before they happen." Be careful what you wish for." ― How I Became a Ghost, pg. 1
  "You cannot keep your eyes on the bloody footprints you have left behind you. You must keep your eyes on where you are going."  ― How I Became a Ghost, pg. 48
Mister Jonah:
  "They came from all over Choctaw country," he said. "They died from the fires. They died from sickness and they died from hunger. But they will never leave."  ― How I Became a Ghost, pg. 44
How I Became a Ghost's Homepage
Connor Keefe 2020
Comments are closed

How I Became a Ghost
76 pages • 2 hours read
How I Became a Ghost: A Choctaw Trail of Tears Story
A modern alternative to SparkNotes and CliffsNotes, SuperSummary offers high-quality Study Guides that feature detailed chapter summaries and analysis of major themes, characters, quotes, and essay topics.
Chapters 1-3
Chapters 4-7
Chapters 8-11
Chapters 12-17
Chapters 18-27
Chapters 28-29
Character Analysis
Symbols & Motifs
Important Quotes
Essay Topics
Isaac is the protagonist and narrator of the story. His character development traces his path from being a 10-year-old boy to being an eternal ghost. Before he becomes a ghost, he has supernatural visions of the future demise of his neighbors and receives visits from ghosts. Though he's young and somewhat naïve, he takes responsibility for Nita as her "big brother," and later adopts a heroic role as Naomi's rescuer. His acts earn him the recognition of the Choctaw ghosts, which is the highest Choctaw honor.

Don't Miss Out!
Access Study Guide Now
Ready to dive in?
Get unlimited access to SuperSummary for only $0.70/week
Featured Collections
Books on U.S. History
View Collection
Colonialism & Postcolonialism
Indigenous people's literature, mortality & death, school book list titles, sexual harassment & violence.
History Classics
Your Profile
Find History on Facebook (Opens in a new window)
Find History on Twitter (Opens in a new window)
Find History on YouTube (Opens in a new window)
Find History on Instagram (Opens in a new window)
Find History on TikTok (Opens in a new window)
This Day In History
History Podcasts
History Vault
History Travel
History of Ghost Stories
By: History.com Editors
Updated: October 3, 2023 | Original: October 29, 2009
Since ancient times, ghost stories—tales of spirits who return from the dead to haunt the places they left behind—have figured prominently in the folklore of many cultures around the world. A rich subset of these tales involve historical figures ranging from queens and politicians to writers and gangsters, many of whom died early, violent or mysterious deaths.
What Is a Ghost?
The concept of a ghost, also known as a specter, is based on the ancient idea that a person's spirit exists separately from his or her body, and may continue to exist after that person dies. Because of this idea, many societies began to use funeral rituals as a way of ensuring that the dead person's spirit would not return to "haunt" the living.
Did you know? The notorious mobster Al Capone has reportedly appeared to disrespectful visitors at his funeral plot in an Illinois cemetery. Spectral banjo music has supposedly been heard coming from inside Capone's old cell at Alcatraz, where he was one of the first inmates.
Places that are haunted are usually believed to be associated with some occurrence or emotion in the ghost's past; they are often a former home or the place where he or she died. Aside from actual ghostly apparitions, traditional signs of haunting range from strange noises, lights, odors or breezes to the displacement of objects, bells that ring spontaneously or musical instruments that seem to play on their own.
Early Ghost Sightings
In the first century A.D., the great Roman author and statesman Pliny the Younger recorded one of the first notable ghost stories in his letters, which became famous for their vivid account of life during the heyday of the Roman Empire. Pliny reported that the specter of an old man with a long beard, rattling chains, was haunting his house in Athens. The Greek writer Lucian and Pliny's fellow Roman Plautus also wrote memorable ghost stories.
Centuries later, in A.D. 856, the first poltergeist–a ghost that causes physical disturbances such as loud noises or objects falling or being thrown around–was reported at a farmhouse in Germany. The poltergeist tormented the family living there by throwing stones and starting fires, among other things.
Three Famous Historical Ghosts
One of the most frequently reported ghost sightings in England dates back to the 16th century. Anne Boleyn, the second wife of King Henry VIII and mother of Queen Elizabeth I , was executed at the Tower of London in May 1536 after being accused of witchcraft, treason, incest and adultery. Sightings of Boleyn's ghost have been reported at the tower as well as in various other locations, including her childhood home, Hever Castle, in Kent.
America's own rich tradition of historical ghosts begins with one of its most illustrious founding fathers: Benjamin Franklin . Beginning in the late 19th century, Franklin's ghost was seen near the library of the American Philosophical Society in Philadelphia, Pennsylvania ; some reports held that the statue of Franklin in front of the society comes to life and dances in the streets.
Though many ghost sightings have been reported at the White House in Washington , D.C., over the years, perhaps no political figure has made so frequent an appearance in the afterlife as Abraham Lincoln , the nation's 16th president, who was killed by an assassin's bullet in April 1865. Lincoln, formerly a lawyer and congresseman from Illinois , is said to have been seen wandering near the old Springfield capitol building, as well as his nearby law offices. At the White House, everyone from first ladies to queens to prime ministers have reported seeing the ghost or feeling the presence of Honest Abe—particularly during the administration of Franklin D. Roosevelt , another president who guided the country through a time of great upheaval and war.
Haunted Places
Some locations simply seem to lend themselves to hauntings, perhaps due to the dramatic or grisly events that occurred there in the past. Over the centuries, sightings of spectral armies have been reported on famous battlefields around the world, including important battle sites from the English Civil War in the 17th century, the bloody Civil War battlefield of Gettsyburg and the World War I sites of Gallipoli (near Turkey) and the Somme (northern France).
Another particularly active center for paranormal activity is the HMS Queen Mary , a cruise ship built in 1936 for the Cunard-White Star Line. After serving in the British Royal Navy in World War II , the 81,000-ton ship retired in Long Beach, California in 1967; the plan was to turn it into a floating luxury hotel and resort. Since then, the Queen Mary has become notorious for its spectral presences, with more than 50 ghosts reported over the years. The ship's last chief engineer, John Smith , reported hearing unexplained sounds and voices from the area near the ship's bow, in almost the same location as a doomed British aircraft cruiser, the Coracoa , had pierced a hole when it sank after an accidental wartime crash that killed more than 300 sailors aboard.
Smith also claimed to have encountered the ghost of Winston Churchill–or at least his spectral cigar smoke–n the prime minister's old stateroom aboard the ship. Many visitors to the Queen Mary have reported seeing a phantom crewmember in blue overalls walking the decks. Around the ship's swimming pool, reports have been made of mysterious splashes and ghostly women in old fashioned bathing suits or dresses, along with trails of wet footsteps appearing long after the pool had been drained.
Among major cities, New York is especially rich with ghost stories. The spirit of Peter Stuyvesant, the city's last Dutch colonial governor, has been seen stomping around the East Village on his wooden leg since shortly after his death in 1672. The author Mark Twain is believed to haunt the stairwell of his onetime Village apartment building, while the ghost of poet Dylan Thomas is said to sometimes occupy his usual corner table at the West Village's White Horse Tavern, where he drank a fatal 18 shots of scotch in 1953. Perhaps the most famous New York ghost is that of Aaron Burr, who served as vice president under Thomas Jefferson but is best known for killing Alexander Hamilton in a duel in 1804. Burr's ghost is said to roam the streets of his old neighborhood (also the West Village). Burr's spectral activity is focused particularly on one restaurant, One if By Land, Two if By Sea, which is located in a Barrow Street building that was once Burr's carriage house.
Sign up for Inside History
Get HISTORY's most fascinating stories delivered to your inbox three times a week.
By submitting your information, you agree to receive emails from HISTORY and A+E Networks. You can opt out at any time. You must be 16 years or older and a resident of the United States.
More details : Privacy Notice | Terms of Use | Contact Us
How Did Casper Become a Friendly Ghost?
Casper the Friendly Ghost is best known for his ghostly adventures. But what isn't known is exactly how the boy became a ghost.
Since his days in publication with Harvey Comics, Casper the Friendly Ghost has always been viewed as a ghostly child who loves to make friends with humans. However, as the years progressed, fans began to wonder precisely how Casper became a ghost in the first place. While everyone knows that spirits are what occasionally come after a person passes, hints to Casper's death are never explained . Instead, the cartoons and comics focus more on his adventures and dealings with his strange uncles , the Ghostly Trio. That being said, there are some answers to Casper's origin.
Because Casper is just a boy, many had believed that the cartoon ghost died sometime when he was a child. From that idea, even more theories to the circumstances of his death began to emerge. The notion that he died as a child was born from an episode of his cartoon, " There's Good Boos To-Night ," in which Casper befriends a fox that later passes. However, rather than crossing over, the fox returned as a ghost to continue spending time with Casper. To detract from the morbidity of the idea, Harvey Comics came up with its own view that changed the lore forever.
RELATED:  Is Casper's Ghostly Trio Actually His Uncles In The 1995 Film?
According to the company, Casper was born a ghost to two ghost parents. Along with the change came an update to Casper's design that gave him a slimmer figure and feet. This avoided the notion that he was a deceased child and established ghosts as something separate from the afterlife. Casper was now looked at more like a creature akin to a goblin or other spectral beings thanks to the updated origin. While this idea worked for a few decades, his first live-action film resurrected the age-old theory of how he died -- and gave fans a different answer.
In the family film   Casper , the friendly ghost is portrayed as the same fun-loving character that audiences have grown to adore. However, rather than his parents being ghosts, the film kept his origin grounded and explained that he was once a living child. The story of his death explains that when Casper was 12, he was out sledding too late one night and caught pneumonia. Eventually, he succumbed to his illness, and he chose to remain a ghost to be with his grieving father. The explanation is clearly more somber than what came before but helped to ground the character and the story.
RELATED:  Night Of The Animated Dead Filmmaker Breathes New Life Into The Romero Classic
While this explanation confirms that at least one version of Casper came to be through natural causes, none of his other films ever brought it back up. As a result, Casper has since remained in a purgatory of his own where he was either born a ghost or became one after passing away at a young age. Fortunately, neither situation has negatively affected his cheery disposition.
Even though Casper's film origin is more realistic and sad, his story hasn't been updated or retconned. So now, fans have the option to believe either the classic origin or the more recent one. No matter the version, Casper will always be a beloved Harvey Comics character. He also shows that positivity can always shine through whether a person gets their start from a happy or sad situation.
KEEP READING:  Night Of The Animated Dead: Katee Sackoff Leans Into Horror For The Zombie Flick
Screen Rant
Casper the friendly ghost: 11 sad facts about his backstory.
Fans all love the 1995 movie Casper The Friendly Ghost, starring Christina Ricci and Bill Pullman. But the story behind the character is actually sad.
Casper the Friendly Ghost was much more than the 1995 movie starring Bill Pullman and Christina Ricci. Casper started out as a character in the 1930s before reaching the comic book world in the late '40s. After the success of the comics, Casper began popping up in cartoons and later the live-action movie fans adore today.
RELATED:  10 Behind-The-Scenes Facts About Casper The Friendly Ghost's Movie
Unlike other mystical ghosts, Casper isn't scary or malicious. As his name describes, he's a friendly ghost who craves human interaction. '90s kids most likely aren't familiar with the comics or the cartoon from the '30s and '40s, but they are very familiar with the movie,  Casper.  The movie and the comics reveal little details about his former life, but there are some lesser-known things fans weren't aware of.
Updated On September 3, 2021, By Lynn Gibbs: After releasing in 1995, Casper left fans' minds run wild with imagination come Halloween. Between a friendly ghost named Casper and a father-daughter duo who talked to the dead, the film brought comedy to an otherwise dark plot. Throughout the film, Casper revealed small parts about his past to Kat, but there's far more about his life as a human that he left out. Considering Casper was a young ghost, it's assumed that he died at a young age, which is why he lives vicariously through Kat as she goes through high school. 
Casper's Dead Best Friend
In 1948, a short titled  There's Good Boos Tonight  was released to tell the tale of Casper and his best friend Ferdie. While all the other ghosts from the graveyard spent their nights scaring people, Casper hung back to play with Ferdie. Ferdie was his only friend because he was the only one that wasn't afraid of him. But late one night, hunters came around and shot Ferdie, despite Casper's best efforts in trying to save him.
It was equally as sad a moment as Disney's Bambi .  The only good thing that came from Ferdie's death was that he turned into a ghost himself and was able to continue being friends with Casper.
Casper Never Knew His Mother
Caspe r is the perfect movie to watch on Halloween night because of its elements of horror and comedy. In the movie, fans learn early on that Casper never really knew his mother. As it turns out, TV Over Mind notes that Casper's mom died during childbirth, leaving her husband to care for Casper alone.
Later on, fans see Casper helping Kat go through the attic for something to wear to her Halloween party, and she begins trying on his mother's clothes. It's clear that rummaging through his old pre-ghost things stirred up a few emotions for the adorable ghost and he begins to remember more about his past.
Casper Died At A Young Age, Leaving His Dad Alone
Fans don't hear much about Casper's life with his father, but being a single dad after losing his wife couldn't have been easy. Casper remembers what happened to his dad when looking around old boxes. After begging his dad for a sled, he spent all day and night outside in the snow — even though his father asked him to come in. Come nightfall, Casper got sick and his dad got "sad."
From the little information he gave, it sounds like Casper died from pneumonia. Knowing how heartbroken his dad was after losing his wife and now his son, Casper decided to stay with him as a ghost instead of crossing over so that his dad wasn't lonely.
Casper Had No Last Name Until The Movie
Throughout the comic and cartoon world, Casper has always been known as Casper or Casper the Friendly Ghost. He never had a reason to have a last name.
RELATED: 10 Movies to Get You in the Halloween Spirit
Once the 1995 movie came out, fans learn that Casper's last name is actually McFadden, thanks to his father's name being J.T. McFadden. Putting the last name to Casper's face makes it more real for fans. It's a sad realization that Casper isn't just a ghost; he's the ghost of a young boy who died too soon. It's because of this dark backstory that  Casper is one of the best movies to get into the Halloween spirit.
The Ghostly Trio Aren't His Real Uncles...
Casper introduces Kat and James to his three uncles, the Ghostly Trio. They were loud, obnoxious, and enjoyed scaring others — unlike Casper.
However, it's theorized that the Ghostly Trio were not his real uncles. In fact,  Fandom suggests being called "Uncle" is similar to being called a friend and might not mean it in the family sense. If that's the case, it's sad that such a lovable ghost  like Casper was hanging around such grumpy ghosts with no way out. With Casper being so subservient, he couldn't get away from his uncles even if he tried.
...And They Use Casper As Their Slave
If rumors are true about the Ghostly Trio not being Casper's family then it's upsetting how horribly they treat him. But regardless of if the foursome is related or not, the uncles' treatment of him is a sad sight. It makes them some of the most terrifying ghosts in horror movie history.
RELATED:  10 Most Terrifying Ghosts in Horror Movie History
The uncles use Casper as their servant, and Casper gets nervous when they come around. The trio expects him to make their food, and they make a massive mess knowing he's the one that needs to pick it up. Family or not, Casper is bullied.
Casper's Dad Had Mental Health Issues
Casper's mom died from childbirth, Casper died from pneumonia, but whats about Casper's dad? Fans knew that he was lonely after the death of his wife and son, but whatever became of him?
From the movie, fans learn that Casper's dad began creating machines to bring the dead back to human form. If the movie happened in 2021, his dad would probably be a great episode in Ghost Hunters . But what many people miss is the newspaper article explaining that Casper's dad was declared "legally insane." Knowing how desperate he was to see his wife and son again, he would have done anything to see them again.
Kat's Dad Isn't Okay Either
Casper's dad had mental health issues after the death of his only son and wife. However, it appears that Kat's dad was going through something as well. He essentially dragged his daughter all around the continental US to bring back the dead as a subtle way to get in contact with his late wife. Their lives together were like a wild episode of  Ghost Hunters.
Although Kat is very much alive, her childhood was on hold as her dad chased ghosts that he'd never seen. It would be one thing if he'd seen and spoken to ghosts before, but to hop around America in hopes of bringing back the dead was a hard life for Kat.
Casper's Longing To Be With Kat
Casper has lived an incredibly sad life. He died young, which means he never had a chance to be a kid or a teenager When he met Kat, he was excited to be around a young girl with whom he got along. After all, anyone was nicer than his uncles.
When Casper had the ability to go to Kat's school dance and asked, "Can I keep you?" to Kat, he was asking her as a friend. It was one of the sweetest moments in a Halloween film since Disney's Halloweentown . Casper was lonely and Kat was a person he could trust and rely on. He may have had a crush on Kat but his desire for friendship was deeper than a crush; it was companionship.
The Dark Side To Their Family Life
Kat's dad may have been a doctor but he wasn't always logical. He drove around America talking to ghosts while his daughter sat beside him with her clothes in a trash bag. It was not one of those fun road trip movies ; it was two souls driving aimlessly. To make things sadder, it doesn't appear that these two were doing well financially.
After it was decided that the Halloween dance would be held at Kat's mansion (that's not even hers or her father's), she asked her dad for some money to buy a costume. He sadly declined and says until he was paid by Carrigan, money was too tight. But what's rarely mentioned is how wealthy Casper and his dad must have been. If that mansion was in fact where Casper grew up, he came from extreme wealth. Sadly, his dad stayed in his lair creating inventions until his death.
Casper Vs. Columbia Pictures
Casper  started out as a character that found his way to the comic world. But before the 1995 movie came out, another ghostly tale took over the box offices:  Ghostbusters . According to  AP News , Harvey Comics (the owner of Casper's likeness) didn't appreciate how similar the  Ghostbuster  logo looked to Casper.
Harvey Comics ended up losing the suit because there are only so many ways one can design a ghost, but it's an interesting tidbit about Casper's design, competition, and his inspiration for other forms of media.
NEXT:  10 Coolest Easter Eggs In The Trailer for Ghostbusters: Afterlife
He Ghosted Me, And I Became A Ghost Of My Former Self
By Claudia Array
For a long time, I was in love with a man who simply did not love me back.
And you, reader, like every single one of my friends and family members, must be wondering, " What in the world's wrong with you? He's not interested, and you know it… you need to get over it. You need to move on ."
But you see, I've had an awful time trying.
I spent an entire year falling in love with someone who ultimately ghosted me; someone who very deliberately chose to suddenly cut me out of their life and act as if I didn't exist.
It's been one and a half years since he cut me out of his life, and this is what those past one and a half years have felt like.
It felt like I was in shackles. Like I was chained down by my hopes that one day he'd come back into my life and offer me a reason for his disappearance.
I stayed in the same place for that year and a half, unable to move. I wanted to stay there, stay paralyzed, stay in love with him just in case he ever decided to come back.
If he ever had even the slightest inkling or curiosity about me again, I wanted to be right here, in the same spot he abandoned me, waiting.
I was hungry for his attention and longing for his presence. His indifference starved and weakened me. And when others stepped in and attempted to remove my shackles, I only latched them on tighter – after all, these people weren't him. I wanted him , and only him, and I spent every single day of that year and a half just sitting, starving, shrinking, convinced that he'd come back for me someday. It got to the point where I didn't want to try anything new or exciting – no, not without him . I was convinced that I needed him, and that he was the only key to freeing me from my imprisonment. No, rather than live and explore and truly experience my life, I chose to stay chained down by my thoughts of him.
I wanted so badly for him to turn around, and see the pathetic disheveled state he had put me in, that I had endured for so long. I wanted him to realize that he loved me too, all along. I wanted him to say he was sorry, and that he was wrong all this time to imprison me and just leave. After all, he had made me fall in love with him and abandoned me without looking back. I was hoping that maybe somewhere deep down in that twisted, dark heart of his, maybe he was missing me.
Alas, I've reached the end of the one and a half years, and I've finally had enough. Last weekend, I tried reaching out to him one last time. After waiting for so, so long, all alone, I've finally decided that I didn't want to feel like less of a person because of him anymore. I wanted to move. I wanted to be free. Waiting around for him had completely destroyed me. It was as if any strength I had possessed had slowly crumbled over the past year and a half. I had become an empty shell of a person. Funny how when people ghost you, it's you, the one who loved, who becomes a ghost.
And, reader, as you can imagine, after I reached out to him: nothing. No reply whatsoever from him. Just a continuation of the ghosting he had already been pulling for so long. Again, he chose to abandon me, to deprive me of any consolation or explanation.
And you know what?
That's when, for the first time, I finally thought to myself, "Man, what an asshole."
For the first time, I didn't think of him as my hero, or my prize, or my knight in shining armor who would save me from these shackles. For the first time, I thought of him as an asshole, and as someone who I no longer wanted to wait for, or yearn for, or love.
Now, the shackles around my ankles and wrists have been unlatched. Giving up my illusion of what me and this man could have been has broken these cuffs. Giving up hope that we could ever be anything – and dismissing the hope that we ever really were anything – has set me free. Thank God.
I may not have the shackles to hold me down anymore, but I'm not running freely around just yet. My body is still weak from being frozen for so long. I can look back now, and let me tell you, the place that I was imprisoned in looks so dark and so, so sad. It feels like every inch that I move away from that place is slow and a shaky feat to make. But I'm still moving away from my imprisonment, away from what had hurt me for so long. Finally, I am moving in the right direction, towards bigger and brighter endeavors for myself, without my chains.
Each and every moment, I'm still struggling. I'm struggling not to look back, I'm using every ounce of strength just to crawl even a little bit away from the feelings I once had, from that place of darkness and false hope. But reader, anything is better than continuing to stay in a place that only ever hurt me. And I'll continue to fight and claw my way out of that damn entrapment. Because seriously though. What an asshole.
Every Ghost In Harry Potter Explained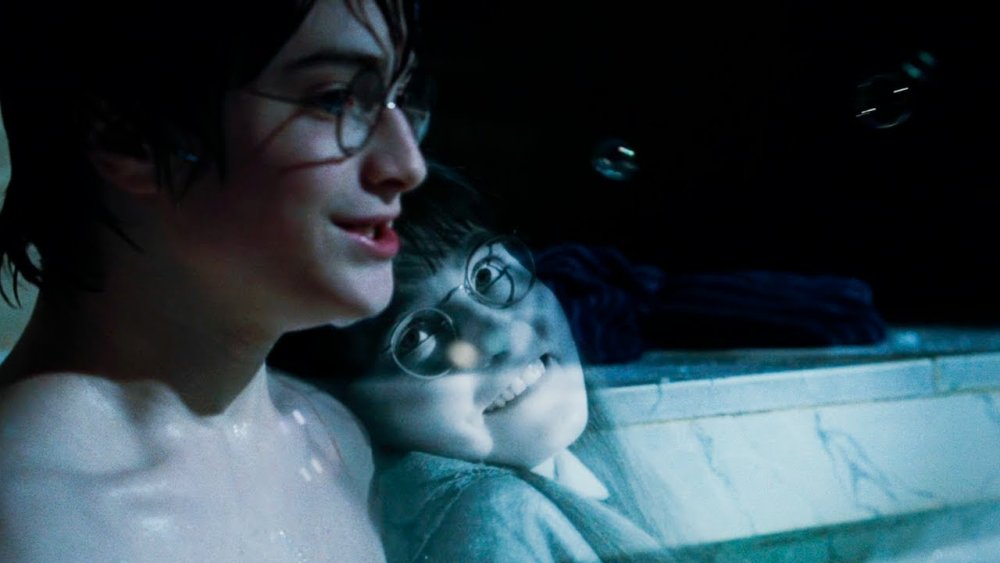 Typically, school mascots are stylized cartoon characters, represented by students who jump around in oversized costumes. But things work a little differently at Hogwarts . The venerated school of magic prefers to represent its students with ghosts — and we're not talking cuddly Casper types, here. If you found watching Lavender Brown and Ron make eyes at each other unbearable, get ready for the deadly drama between the Grey Lady and the Bloody Baron. And the intrigue doesn't stop there. Sure, Hogwarts students' theatrics may reach epic proportions, but no one cries in the bathroom more than Moaning Myrtle. Her tragic backstory is  almost  enough to make people feel bad for her — until she starts harassing every boy who dares enter the Prefects' bathroom. And don't even get us started on the ghosts with jobs at Hogwarts — death, it seems, is not enough to keep some professors from a paycheck.
From the House ghosts to the pestering poltergeists, this is everything you need to know about the gaunt ghosts who haunt the Harry Potter series.
Nearly Headless Nick
Sir Nicholas de Mimsy-Porpington, known in his afterlife as Nearly Headless Nick, is more than happy to terrify young Gryffindors with a look at his poorly severed neck. The outspoken ghost attended Hogwarts a mere five centuries after the school's founding, making him the oldest (un)living Gryffindor. It's only fitting that he returned to his old haunt (pun very much intended) after his 1492 death. As the Gryffindor ghost, he is a passionate, if pompous representative of house ideals.
The nobleman lead an exciting life after his Hogwarts days, becoming knighted and part of the royal court of Henry VII . Unfortunately, his wandsmanship was inferior to his swordsmanship. In an attempt to woo a lady-in-waiting, Sir Nick botched a spell meant to fix her teeth, giving her tusks instead. He got 45 excruciating whacks to the neck with a dull ax for his troubles. The 15th-century wasn't a prime time to show off magic to muggles, given witch-hunting — he really should have known better. But then again, Gryffindors aren't usually ones to turn down a chance to look cool.
While the axing took his life, it didn't fully take his head, which remains attached to his neck by a small strip of sinew. This lead to his tragic rejection from the Headless Hunt, a group of decapitated ghosts who play head games ... literally. Not even a thumbs up from the Harry Potter could secure Nick a place in the group.
The Fat Friar
The Fat Friar is the Hufflepuff house ghost. While not much is known about the portly specter's origins, we do know that he was born in the 10th century, around the same time Hogwarts was founded. As is a requirement of all house ghosts, he attended the school as a member of the house he would later represent. As his name implies, he went on to a life of religious fealty. As a friar of his particular era, he likely lived a humble life, sustained through the charity of others.
The Fat Friar was specifically known for his kindness: He became renowned for being able to cure sickness by "poking" sufferers with what appeared to be a mysterious sick. Moreover, he developed a habit of entertaining others by pulling bunnies out of communion cups. Senior clergy became suspicious, and in the end, the Fat Friar was executed. A tragic end for a kindly man, but hey — at least he gets to hang out with Hufflepuffs for the rest of his undead days.
The Grey Lady
Ravenclaw's ghost, the Grey Lady, boasts an even more tragic backstory than Moaning Myrtle. As the daughter of Hogwarts founder Rowena Ravenclaw herself, Helena Ravenclaw lived in her brilliant mother's shadow. Suffocated by the expectations foisted upon her, Helena stole Rowena's diadem, said to have intelligence-enhancing abilities, and fled Scotland forever.
Ashamed, Rowena hid her daughter's transgressions and never revealed she'd lost her precious diadem. Upon falling fatally ill, however, Rowena enlisted the help of the shadowy Baron, a man her daughter had spurned for years, in attempt to make deathbed amends. The Baron did indeed find Helena abroad — but she refused to return to Scotland with him. Enraged, he stabbed and killed her in the Albanian forest that Voldemort would later haunt in his bodiless form. She returned to Hogwarts as a ghost, condemned to haunt its halls forever as the mysterious Grey Lady.
While at Hogwarts, Tom Riddle managed to coax the diadem's hiding place out of Helena. He turned the relic into a horcrux, and hid it in the Room of Requirement. Poor Helena — she can't get a break from awful dudes, even in the afterlife.
The Bloody Baron
The Bloody Baron is basically the guy who flips out after a girl he DMs doesn't immediately fall for him. This guy not only killed Helena Ravenclaw when she refused his advances, he followed her to Hogwarts post-mortem, forcing her to endure her afterlife alongside her killer. The only satisfaction he gives her, as Helena relays to Harry in  Deathly Hallows , is wearing eternal chains in penitence. 
As the Baron committed suicide after realizing the depths of his cruelty, it's a bit strange that he came back as a ghost. His actions seem like an attempt to punish himself for killing the woman he "loved" ... but sulking around the castle in clothes still drenched with her blood doesn't exactly scream "repentance." Sure, he wears chains, but he can't, yknow, haunt literally any place besides the one she occupies?
While Helena's story (and subsequent murder) is fascinating enough to warrant a companion novel, the Grey Lady's identity and the Bloody Baron's secret are all but unknown to most Hogwarts students. When Harry searches for answers about the missing diadem, few can provide him with answers — not even Professor Flitwick, the Ravenclaw head of house, knows about its sordid history. Students speculate about the Baron's dark deeds, but his gloomy disposition and bloody clothes make him formidable enough to keep even Peeves (mostly) in line. Congratulations, Baron. You're good for something. 
Moaning Myrtle
Moaning Myrtle might be annoying, but she's got a pretty good reason. Once a young Hogwarts student of the 1940s, Myrtle Warren was mercilessly picked on by her classmate, Olive Hornby. One day, as she cried in the bathroom, Myrtle heard a strange noise. She looked up — and died. Tom Riddle, then a Hogwarts student as well, had released the basilisk from the Chamber of Secrets, and Myrtle was the first victim of its deadly gaze.
To call Myrtle a vengeful spirit doesn't even begin to cover it. Haunting Olive Hornby is the reason Myrtle became a ghost at all, and boy, did she throw herself into it. Myrtle haunted Olive so relentlessly that, following Myrtle's disruption of a Hornby family wedding, Olive took the issue to the Ministry of Magic. The Ministry ordered Myrtle to haunt the toilets of her place of death for the rest of her afterlife.
Myrtle's only solace is eavesdropping on other girls and creeping on Hogwarts boys. Sure, Myrtle is occasionally seen helping Harry and comforting a lonely Draco Malfoy ... but she's also spied on them in the luxurious confines of the Prefects' special bathroom. Sure, it stinks to be stuck permanently at 14, but that's really no excuse.
Professor Binns
Ask any Hogwarts student who the most boring professor is, and they'll name Professor Cuthbert Binns. He's also a ghost. That's right: Binns is so boring, he manages to make "undead teacher" into a dull affair.
Some say the ghostly professor never even realized he died. Binns perished while napping in the staff room, woke up, and floated right through the blackboard to teach his next class. Imagine the dullest teacher in your school getting tenure for eternity. Admittedly, it'd be pretty tragic to fire an elderly spirit ... but that means generations of Hogwarts students are condemned to the worst possible History of Magic lessons.
Despite his snore-inducing style, Binns does get a chance to shine in  Chamber of Secrets . While McGonagall explains the mysteries of the Chamber to Harry's class in the movie, Binns dishes the dirty details in the book. Though Binns knows the legend well, he denies the existence of the Chamber entirely, calling it a myth. Having taught Harry's parents and Harry himself, it's likely the ghostly professor kept his position after the Battle of Hogwarts. Yet he still can't remember anyone's name correctly.
Peeves is the most uncontrollable force at Hogwarts. He isn't technically a ghost, but a poltergeist — spirits who, in the Harry Potter universe, are born from environments of intense emotion. It's no surprise, then, that a school full of adolescents spawned Peeves: He's been part of Hogwarts for as long as the school has existed.
Peeves has a thousand-year tradition of infuriating Hogwarts caretakers. While the poltergeist isn't exactly malicious, his chaotic nature causes him to prank students and staff alike. Peeves causes all manner of mischief, from singing goofy rhymes about moldy Voldy to stuffing keyholes full of gum. He's drawn to like-minded students like Fred and George Weasley, who he seems to genuinely respect — but all others should watch out. Peeves does fear the Bloody Baron, who is the only entity able to keep the unruly poltergeist in line, aside from Albus Dumbledore .
In 1876, Hogwarts caretaker Rancorous Carpe tried to trap the menace in a bell jar. Peeves quickly broke through, and proceeded to take control of the castle for three days. Eventually, then-Headmistress Eupraxia Mole signed a contract with Peeves, ensuring him a weekly swim in the boy's toilet, a colorful custom-made hat, and access to stale bread, in exchange for peace. Peeves isn't without his loyalty, though. He fought in the Battle of Hogwarts to protect the school.
The ghosts that never were
Ghosts might be thick on the ground of the wizarding world, but there were plans for many more who never made it into the books or movies. While some of these figures were never more than unnamed wisps of ideas, others were extensively detailed , and even made it into early drafts of Sorcerer's Stone .
One planned ghost, called the Toad, sounds like he belongs in Ghostbusters .  A deceased toad, he was going to leave behind ectoplasm wherever he hopped.  Then there's Edmund Grubb, who J.K. Rowling says she "rather [regrets] not using." As her notes detail, the evocatively named Grubb perished in the doorway of the Great Hall after consuming poisonous berries. Occasionally, out of spite, Grubb would have refused students entry into the Hall. Rowling also mentions a ghost known as the Black Knight, but never elaborates further than the name. Some descriptions of omitted ghosts did end up in the books, however, as vaguely described figures at Nearly Headless Nick's deathday party.
A deathday party
In the world of the undead, the anniversary of one's death is a cause for celebration. Harry, owing Nick for getting him out of trouble, gives up Halloween treats in Chamber of Secrets to kick it at Nearly Headless Nick's deathday party. Flanked by Ron and Hermione, Harry talks up the Gryffindor ghost to the head of the Headless Hunt, an exclusive club for decapitated ghosts Nick desperately wants to join. But to play Hunt games like "Head Hockey," Nearly Headless Nick would have to be Fully Headless Nick, and so he is rejected. He doesn't take it well.
While the Hogwarts ghosts play a significant role in the series, this is the first and only scene that assembles a crowd of spirits, and even other undead beings like vampires. Here, fans see that ghosts have their own culture, rituals, entertainment, and even cliques. A whole host of spirits make their one and only appearance in this scene: Nick is particularly excited about the Wailing Widow, visiting from Kent. Creepiest of all might be the group of dead nuns chilling in the corner, while a ghostly orchestra provides the night's music.
Sirius Black
After living through 12 years of endless torture at the translucent hands of Azkaban's dementors, Sirius Black dies protecting his godson, Harry Potter. Harry is distraught — until he remembers ghosts exist. Harry tracks Nearly Headless Nick down, to ask if Sirius might linger among the living as he does. Much to Harry's dissatisfaction, Nick tells Harry that Sirius has not become a ghost — and that this is the right decision. "Very few wizards choose [this] path," Nick says, displaying, for the first time, regret about his choice to remain on Earth as a ghost. As he asserts to Harry, Sirius took the brave path — one he seems to wish he had taken too.
As Dumbledore once said, "to the well-organized mind, death is but the next great adventure." There's no way that Sirius Black, the man who spurned a life of ease for the sake of a righteous cause, wouldn't be up for that eternal challenge. But that doesn't mean Harry isn't heartbroken — or that Nick didn't expect to have this conversation. As Nick details, he has often been asked these questions by students reeling from a recent loss. No matter how much Sirus loved Harry, he would never doom himself to a half-afterlife on Earth ... and that's the right choice.
Log in or sign up for Rotten Tomatoes
Trouble logging in?
By continuing, you agree to the Privacy Policy and the Terms and Policies , and to receive email from Rotten Tomatoes.
By creating an account, you agree to the Privacy Policy and the Terms and Policies , and to receive email from Rotten Tomatoes and to receive email from the Fandango Media Brands .
By creating an account, you agree to the Privacy Policy and the Terms and Policies , and to receive email from Rotten Tomatoes.
Email not verified
Let's keep in touch.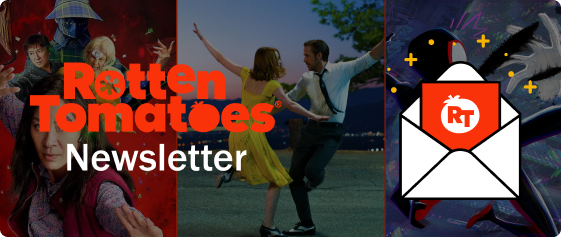 Sign up for the Rotten Tomatoes newsletter to get weekly updates on:
Upcoming Movies and TV shows
Trivia & Rotter Tomatoes Podcast
Media News + More
By clicking "Sign Me Up," you are agreeing to receive occasional emails and communications from Fandango Media (Fandango, Vudu, and Rotten Tomatoes) and consenting to Fandango's Privacy Policy and Terms and Policies . Please allow 10 business days for your account to reflect your preferences.
OK, got it!
Movies / TV
No results found.
What's the Tomatometer®?
Login/signup
Movies in theaters
Opening this week
Coming soon to theaters
Certified fresh movies
Movies at home
Netflix streaming
Amazon prime
Most popular streaming movies
What to Watch New
Certified fresh picks
Poor Things Link to Poor Things
The Boy and the Heron Link to The Boy and the Heron
Eileen Link to Eileen
New TV Tonight
Scott Pilgrim Takes Off: Season 1
Monarch: Legacy of Monsters: Season 1
A Murder at the End of the World: Season 1
Ghosts: Season 1
NCIS: Sydney: Season 1
Beacon 23: Season 1
The Crown: Season 6
Kennedy: Season 1
Most Popular TV on RT
Sex Education: Season 4
All the Light We Cannot See: Season 1
The Curse: Season 1
Loki: Season 2
Blue Eye Samurai: Season 1
Bodies: Season 1
Ms. Marvel: Season 1
Top TV Shows
Certified Fresh TV
Most popular TV
Certified fresh pick
Scott Pilgrim Takes Off: Season 1 Link to Scott Pilgrim Takes Off: Season 1
All-Time Lists
Binge Guide
Comics on TV
Five Favorite Films
Video Interviews
Weekend Box Office
Weekly Ketchup
What to Watch
All Emma Stone Movies Ranked
The 100 Best Movies Over 3 Hours Long, Ranked
What to Watch: In Theaters and On Streaming
RT25: Celebrating 25 Years of Rotten Tomatoes
TV Premiere Dates 2023
Renewed and Cancelled TV Shows 2023
Trending on RT
Shop Rotten Tomatoes
The Hunger Games
Thanksgiving
The Marvels
How I Became a Gangster
2020, Crime/Drama, 2h 20m
You might also like
Where to watch how i became a gangster.
Watch How I Became a Gangster with a subscription on Netflix.
Rate And Review
Super Reviewer
Rate this movie
Oof, that was Rotten.
Meh, it passed the time.
It's good – I'd recommend it.
So Fresh: Absolute Must See!
What did you think of the movie? (optional)
You're almost there! Just confirm how you got your ticket.
Step 2 of 2
How did you buy your ticket?
Let's get your review verified..
AMCTheatres.com or AMC App New
Cinemark Coming Soon
We won't be able to verify your ticket today, but it's great to know for the future.
Regal Coming Soon
Theater box office or somewhere else
By opting to have your ticket verified for this movie, you are allowing us to check the email address associated with your Rotten Tomatoes account against an email address associated with a Fandango ticket purchase for the same movie.
You're almost there! Just confirm how you got your ticket.
How i became a gangster photos.
An ambitious gangster works his way up the ranks of Warsaw's criminal underworld and ultimately takes his shot at the big time.
Rating: TVMA (Language|Nudity|Sex|Sexual Violence|Smoking|Substances)
Genre: Crime, Drama
Original Language: Polish
Director: Maciej Kawulski
Producer: Maciej Kawulski , Tomasz Wardyn
Writer: Krzysztof Gureczny
Release Date (Streaming): Jan 4, 2023
Runtime: 2h 20m
Production Co: Open Mind Production, Moderator Inwestycje, Next Film
Cast & Crew
Marcin Kowalczyk
Tomasz Włosok
Natalia Szroeder
Natalia Siwiec
Adam Woronowicz
Piotr Rogucki
Janusz Chabior
Józef Pawlowski
Maciej Kawulski
Krzysztof Gureczny
Screenwriter
Tomasz Wardyn
Bartek Cierlica
Cinematographer
Marcin Drewnowski
Film Editing
Wojciech Czapla
Production Design
Anna Marzęda
Set Designer
Katarzyna Lewińska
Costume Design
Konrad Bugaj
Pawel Czajor
Joanna Slesicka
Critic Reviews for How I Became a Gangster
Audience reviews for how i became a gangster.
There are no featured reviews for How I Became a Gangster because the movie has not released yet ().
Movie & TV guides
Rotten Tomatoes: The Card Game
RT Podcasts: Rotten Tomatoes is Wrong
Rotten Tomatoes Gift Cards
What to Watch - In theaters & streaming

Celebrities
Video Games
Movie Lists
General Hospital
Whatever Happened To
Days of Our Lives
The Bold and the Beautiful
Young and The Restless
The Walking Dead
Game of Thrones
Supernatural
The Vampire Diaries
Madam Secretary
The True Backstory of Casper the Friendly Ghost is Super Dark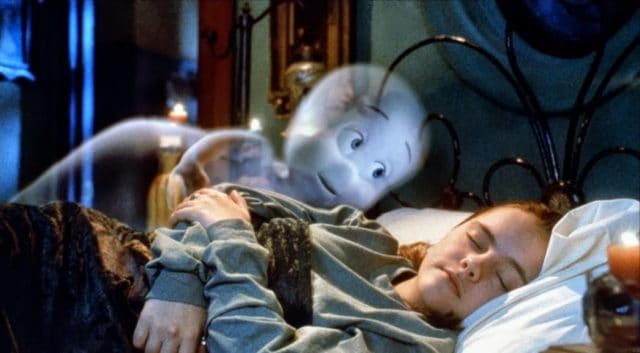 There might be a reason why we never hear about Casper's back story all that much, and it's largely because it could have very well put a damper on the movie, which was supposed to be a pleasant family film for everyone. Apparently Casper's back story was much darker and a lot more disturbed than anyone would have wanted to see in the film.
It starts off that Casper's mom passed away giving birth, leaving him to be raised by his father. Apparently his father was a pleasant and even doting man and tried to make his son happy. When Casper all but begged for a sled his father gave him one and allowed him to go sledding all day. Unfortunately it would seem that somehow Casper contracted pneumonia and died not long after. Instead of moving on to the afterlife however he stuck around, not wanting his father to be all alone.
This prompted his father to make the attempt to build an artificial body that Casper could inhabit. Unfortunately he was taken to an asylum before he could test the contraption out and was never seen again. That alone sounds like a very tragic story that understandably didn't make it to the final cut for the Casper movie. Detailing how he was all alone in the house was more than enough, but reliving the pain of an existence that was cut short by tragedy would have elevated the movie from being a family film straight into a supernatural drama that would have been a little too much to be a family-driven picture.
Casper the friendly ghost has been a cartoon that has been around for generations now and has been fully enjoyed by many kids whether it's Halloween or not. The story of Casper has been something that kids have managed to find endearing and even entertaining throughout the years. Yet it never struck a lot of people that the ghost of a kid could be anything tragic, mostly because Casper was such a fun-loving and kind spirit that no one really thought about delving into his back story. Nowadays however the idea of a child ghost is more than enough to get anyone riled and ready to ask a slew of questions.
It kind of doesn't help that there are a host of movies out there now that deal with children and the many issues they must face as well in very negative terms. Some of those that are supernatural in origin are more than a little disturbing and are uniquely geared towards making certain that the back story of the affected children is either as normal or as messed up as can be. So really, honestly, truly, Casper's back story is not as bad as it could be, but it is extremely tragic.
Casper didn't stay out of a deep-seated grudge or because he was afraid of moving on. He did so out of the deep love that he had for his father and the desire to not leave him alone in the world. So as dark as his back story might have b been it still had some light to it.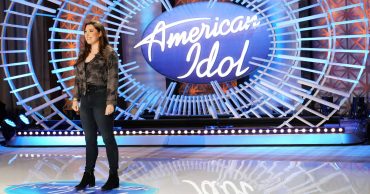 A lover of great stories and epic tales, Tom is a fan of old and new-school ideas. As a novelist and a screenwriter, he enjoys promoting one story or another. With 18k+ articles and 40 novels written, Tom knows a little something about storytelling.
You must be logged in to post a comment.
Stories for open-minded
We Have a Ghost explained: the true story of Ernest
We Have a Ghost is a movie released on Netflix in 2023. Falling into the category of a horror comedy with some emotional components, the film caught some curiosity among the viewers, following the story of Ernest, a ghost found in a mansion by the black family that had just bought it. The plot evolves while the little son, Kevin, investigates what happened to Ernest the ghost in his life, and why he's stuck in that house. Since Ernest's true story may be unclear to some spectators, we will have it explained it in this article.
You can watch the official trailer for We Have a Ghost here on Youtube .
We Have a Ghost , the plot & ending explained: the true story of Ernest
When Kevin's family moves into their new house, Kevin meets a ghost in the attic. He wears a bowling shirt with "Ernest" written on it, so he starts calling him that way. Kevin gets connected with Ernest and promises himself that he will discover what happened to him and why he's stuck.
With the help of his neighbor Joy, he finds out that "Ernest" is actually an alive person, Ernest Scheller, who lived in that house many years before. They visit him, and he explains a weird story: according to him, the ghost's real name is Randy MacGovern, who was married to Evelyn. Evelyn's sister, Ramona, is Ernest's wife. Evelyn died while giving birth to their daughter, June, and Randy had to raise her alone. One day, Randy left June to Ernest and Ramona and left forever, abandoning her daughter. Nobody ever saw Randy again until he became famous as a ghost in the present.
But this reconstruction was a lie. The true story is explained in a flashback we see while the ghost is imprisoned at the CIA : the truth is that Randy raised June with love and dedication. But Ramona, his dead wife's sister, couldn't have kids and decided to raise little June. One night, while Randy and June were at Randy & Ramona's house, Ramona took June, and Ernest killed Randy. Ernest takes off his shirt, with his name and Randy's blood on it, and buries Randy in the garden. June was four years old and grew up with Ernest and Ramona until, as an adult, she decided she didn't want to talk with them any longer.
This is why the ghost (whose real name is not Ernest but Randy) is stuck in that house: justice has not been made for him. He's been killed, they stole his daughter, and nobody knew his true story. We Have a Ghost , though, has a happy ending that explained everything in the best way: Ernest gets killed by Kevin's family after he threatened to kill everybody, and Randy finally meets his adult daughter, June, hugging her in an emotional moment. After that, the ghost disappears, meaning there is no longer reason for him to stay stuck in the living world.
The movie is based on the short story Ernest, written by Geoff Manaugh in 2017. And no, of course it's not based on a true story that happened in real life.
Discover other movies and TV shows explained on Auralcrave
Share this story:
Click to share on Facebook (Opens in new window)
Click to share on Twitter (Opens in new window)
Click to share on Pocket (Opens in new window)
About | Team | Privacy Policy | Contact
How Did Casper Become a Friendly Ghost, and What Killed Him?
Casper is one of the most iconic pop figures of all time, yet one sad question has puzzled everyone: how did this little boy become a ghost?
Casper the Friendly Ghost . Just like the song says, Casper's the friendly ghost you know. Though grown-ups might look at him with fright, the children love him so. Yet any viewer who is even aware of Casper as a movie or a character notices something about him that is quite troubling: he is a child that is also a ghost, meaning he is the spirit of a dead child.
This innocent cartoon character has raised plenty of questions over the years regarding his origin — do ghosts just exist, or for Casper to be a ghost, does he have to be a dead child? It is a long-standing question that most adaptations of the characters tend to avoid, likely due to the grim reality of talking about a dead child and how that certainly does not make for a family-friendly viewing experience. However, the question has been asked so often regarding if Casper is a dead child, and how he died if so, that it has not only been pondered by audiences but even filmmakers. It would be about 50 years before the character got a proper explanation for his status as a ghost child. Here is a breakdown of how Casper came to be.
History of Casper the Ghost
Casper first appeared in a series of theatrical animated shorts from Famous Studios titled Casper the Friendly Ghost . Casper was created by Seymour Reit, Joe Oriolo, and Vincent E. Valentine II. The shorts ran from 1945 to 1959, which is around the time Harvey Comics purchased the rights to the Casper character from Famous Studios. Harvey had been publishing Casper comics since 1952 when he was one of the company's selling titles.
Related: Casper: Every Movie in the Franchise, Ranked
Casper's stories tend to follow a similar format: Casper tries to befriend humans but his ghostly appearance scares them, and he has to deal with his "uncles," the Ghostly Trio, who are often scaring people. This has been the basis for many Casper stories, with the fact that he is a child not mattering to the plot but only really existing as a fun way to feature a cute cartoon character for kids to connect with. It was sort of a given that this ghost was also a child, but as generations of fans grew up with Casper and got older, the question of the character's mortality began to be raised.
Previous Explanations For Casper as a Ghost
For much of Casper's existence, his status as a ghost kid never really was brought up in his original cartoons or comics. The most that got revealed was in the wholesome Harvey comics from the 1960s, that Casper is a ghost because his parents are ghosts. He didn't die but was instead just born a ghost. So he isn't a dead child but, instead, ghosts are sort of a separate species that can apparently procreate. Aside from the many more questions that raises about ghosts, it provided a semi-answer, although not an entirely satisfying one for fans.
Related: Goosebumps: Every Movie and TV Adaptation, Ranked
However, Casper being a kid ghost was a troubling notion for some. It was even joked about on The Simpsons , where Bart theorizes that Casper is the ghost of fellow Harvey comics character Richie Rich. That funny observation was made in the season two episode "Three Men and a Comic Book," which aired in 1991. This set the stage for the upcoming Casper movie to finally answer the age-old question: how did Casper die?
The Movie Reveals What Killed Casper
The 1990s saw a major boom in adaptations of classic television series . This ranged from live-action franchises like The Addams Family , Mission: Impossible , and The Fugitive to animated series getting the big live-action treatment, such as The Flinstones , George of the Jungle , and Dudley Do-Right . In 1995, Universal Pictures released Casper on Memorial Day weekend . The film was notable for being the first to have a CGI title character, and brought the lovable cartoon character to life like never before.
Yet with a big feature film adaptation, the filmmakers were tasked with finally explaining why there is a ghost child. Director Brad Silberling and screenwriters Sherri Stoner and Deanna Oliver crafted a backstory for Casper. In the film, it is revealed his real name was Casper McFadden (the first time he was provided with the last name). Casper was a 12-year-old boy who died of pneumonia after playing out in the snow for too long. His death motivated his father to spend the rest of his life trying to find a way to bring his son back, and his invention becomes a catalyst for the rest of the film.
Casper is a rather dark take on the classic material, but the filmmakers embraced the concept of death intrinsic to the character and made it the thematic hook of the movie. The entire film is about dealing with death . Showcasing that even a child can die is a bold creative risk for a family film, yet it makes for an emotionally powerful movie and even elevates Casper beyond its source material. Not much has been done with the character in recent years, though it was reported recently that a new Casper series on Peacock is being developed. It will be interesting to see if they keep the origin from the 1995 film or create a new explanation for why Casper is a ghost boy.
"He Is" lyrics