Powered by JustWatch
Sitges International Fantastic Film Festival 2023
BFI London Film Festival 2023
Hong Kong Horror Stories
An old-school 2011 Hong Kong supernatural two-hander from Wong Jing and Patrick Tong…
Hong Kong Ghost Stories is a 2011 film which delivers exactly as its title suggests, serving up two short tales of spooky fun, directed by immortal Hong Kong schlockmeister Wong Jing and the prolific Patrick Kong. Mixing ghosts and gags, the film boasts a surprisingly high profile cast, including Stephy Tang , popular starlet Chrissie Chau, Jennifer Tse, Carol Yeung and others.
Related posts
The fun starts with an old school Hong Kong horror type framing device set in a funeral home, in which paper figures come to life and set about making their own film (working in a lame Wong Jing reference in the process). This leads into Classroom , directed by Wong Jing himself, with Jennifer Tse as high school substitute teacher Ling, who is given a particularly troublesome class to look after, with riotous students refusing to behave and engaging in after-hours compensated dating/prostitution. As well as having to deal with her own problems, namely a violent stalker ex-boyfriend (Pakho Chau), poor Ling is gradually driven over the edge by her pupils, the school harbouring a dark secret.
Classroom is fairly standard Wong Jing fare, being lowest common denominator stuff which aims for basic and familiar scenes and scares. The haunted school plot certainly doesn't offer anything new, heading for a final twist that even genre newcomers will likely see coming, and most of the frights have been encountered in countless other films over the years, with walls bleeding, toilet stall doors banging, and Ling being menaced by a CGI air conditioning fan. Although none of this is even remotely frightening, it all moves along briskly, with Jennifer Tse likeable in the lead, if lacking in the emotional range necessary to pull off the role. The result is a short, moderately enjoyable piece of ghostly nonsense in the early 1990s Hong Kong style, which like most of Wong Jing's output basically recycles elements of other films, though which passes the time inoffensively – even if this to a large extent comes from unintentional laughs.
After a brief visit back to the paper ghosts in the funeral home, up next is Patrick Kong's Travel , which follows a rowdy group of Hong Kong friends (Timmy Hung, Jacqueline Chong, Charmaine Fong, and Harriet Yeung) who meet up at the funeral of Bo (Chrissie Chau), a young woman they met while on holiday in Thailand who recently died in an apparent road accident. Flashbacks reveal that Bo was clearly in some kind of trouble, and when her married lover Ka Ming (Him Law) shows up at her wake, things take a turn for the sinister.
Travel is a great deal more fun and made with considerably more effort than Classroom , with Kong employing his usual kind of fractured narrative and showing a reasonable flair for ghoulishness. Although the actual story itself is a pretty straightforward ghost tale, it's interestingly told, and shows a well-judged use of revelations, enough so to make for a few entertaining surprises and to hold the interest throughout. While there's very little in the way of scares, the Thailand scenes add a bit of colour, and work as an amusing nod back to the days when almost every Hong Kong horror seemed to revolve around horny guys heading to the supposedly wild and exotic country in search of hookers. Kong makes up for the lack of shocks with a neat line in what might charitably be called satirical humour, packing in some HK pop culture references and digs at the entertainment industry, in particular the TVB and ATV television stations and various stars. Although this naturally makes the jokes funnier for local viewers, there's still enough effective general joviality to be enjoyed by outsiders, and the film is funny in a way which doesn't undermine the strengths of the plot.
Looking back at it ten years later, with Hong Kong genre fare becoming increasingly rare, Hong Kong Ghost Stories is hard not to view with a certain sense of pleasantly ghoulish nostalgia. Though Classroom is strictly average, Travel sees Patrick Kong working well within the form, and together the anthology should certainly be enjoyed by Hong Kong horror fans hankering for a reminder of the good old days of daft supernatural shenanigans.
Join us every Thursday for the latest in James' #cineXtremes series.
About the author.
Subscribe now!
Check your inbox or spam folder now to confirm your subscription.
On this day Three years ago
Taiwan post-new wave cinema starts soon online.
From 26th October till 13th November the series of free virtual screenings will showcase the works of three underrated Taiwanese filmmakers… (more…) Read on →
On this day Five years ago
Distinction.
Ten Years and Trivisa co-director Jevons Au's solo directorial effort is a touching and meaningful film that does not deserve its ban in China... (more…) Read on →
On this day Eight years ago
Akira osaki interview: 'i think my brother might....
Indie director Akira Osaki talks Hawaiian shirts, Sonatine and his latest film Obon Brothers... (more…) Read on →
On this day 10 years ago
Lupin the third: the woman called fujiko mine.
Sometimes, a woman's gotta do what a woman's gotta do... (more…) Read on →
On this day 15 years ago
Firaaq (lff).
An intelligent directorial debut from acclaimed actress Nandita Das... (more…) Read on →
Trending this month...
The best in festival coverage
Coming soon*
The Postman Fights Back 23 October, 2023
Hard Boiled II: The Last Blood 24 October, 2023
Tumbling Doll of Flesh 2 November, 2023
Never miss a post!
Leave a reply.
Your email address will not be published. Required fields are marked *
This site uses Akismet to reduce spam. Learn how your comment data is processed .
From around easternKicks.com
The best from over 15 years of Asian film reviews, interviews, features and news...
Mon Mon Mon Monsters
Giddens Ko's second outing as director is a darkly amusing and viciously violent tale of bullying and youth gone astray…
The Tale of Princess Kaguya
Isao Takahata returns after a decade to bring this emotional retelling of a Japanese folktale to life…
Farewell My Concubine
A true masterpiece exploring China's history during the mid-20th century through the lives of two friends and opera stars…
Crime Story
A gripping drama, crime thriller and stunt action, elevated by its acting – a rare gem in Jackie's career…
Chris Martinez's outrageously funny but sharply smart deconstruction of the rom-com…
Toshiyaki Toyoda's debut is a charming, if completely directionless, yakuza piece…
Privacy Overview
Strictly Necessary Cookies
This website uses cookies so that we can provide you with the best user experience possible. Cookie information is stored in your browser and performs functions such as recognising you when you return to our website and helping our team to understand which sections of the website you find most interesting and useful.
Strictly Necessary Cookie should be enabled at all times so that we can save your preferences for cookie settings.
If you disable this cookie, we will not be able to save your preferences. This means that every time you visit this website you will need to enable or disable cookies again.
Beautiful, interesting, incredible cinema.
HONG KONG GHOST STORIES
Mang gwai oi ching goo si.
Movie composed by two ghost stories, "Travel" and "Classroom".

Hong Kong Ghost Stories
Cast & crew, movie details, popular horror movies.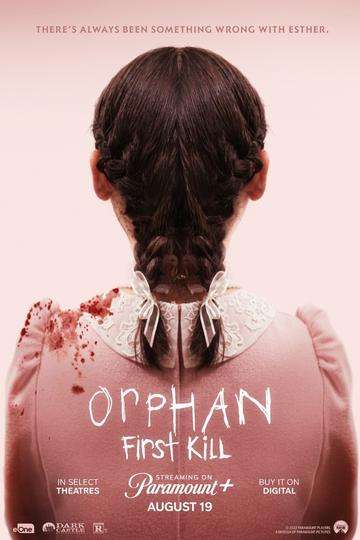 Movie Reviews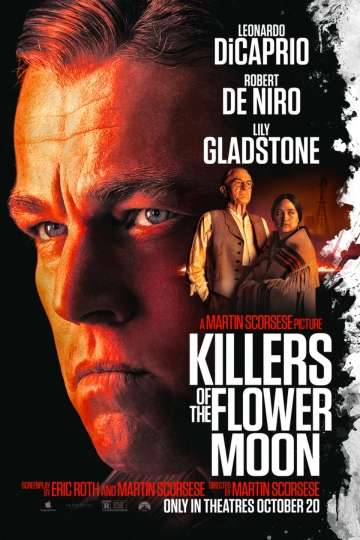 Follow Moviefone
Movie trailers.
Hong Kong Ghost Stories (2011)
Wong Jing's Classroom follows Ling, the new substitute teacher at a suburban high school. She feels something wrong about her class. The students in her Class 4E are an unruly bunch, except for Don Don, who always sits quietly in the corner. Suspecting that her students Gi Gi, Co Co, and Fong engage in prostitution, Ling reports the problems with her class to the dean, only to be told that there has never been a Class 4E in the school... In Patrick Kong's Travel, a group of friends go on vacation in Mainland, during which Bo gets killed in a road accident. At Bo's funeral, her travel mates meet Bo's estranged lover Ka Ming , with whom Bo had a heated quarrel on the phone just prior to her tragic death. At the hot-pot dinner after the funeral, a pale-faced Ka Ming reveals to the survivors the secret of his relationship with Bo before going on a killing spree...
Awesome, you're subscribed!
Thanks for subscribing! Look out for your first newsletter in your inbox soon!
The best of Hong Kong for free.
Sign up for our email to enjoy Hong Kong without spending a thing (as well as some options when you're feeling flush).
Déjà vu! We already have this email. Try another?
By entering your email address you agree to our Terms of Use and Privacy Policy and consent to receive emails from Time Out about news, events, offers and partner promotions.
Love the mag?
Our newsletter hand-delivers the best bits to your inbox. Sign up to unlock our digital magazines and also receive the latest news, events, offers and partner promotions.
Things to Do
Food & Drink
Shopping & Style
Restaurants
Music & Nightlife
Los Angeles
Get us in your inbox
🙌 Awesome, you're subscribed!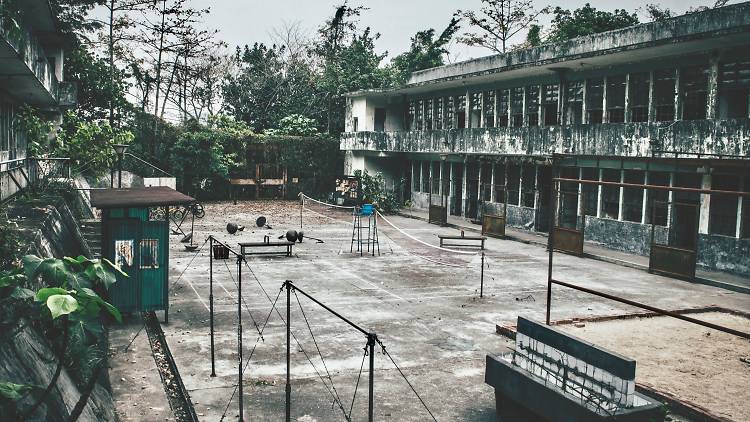 Hong Kong's spookiest ghost stories and urban legends
Read on if you dare...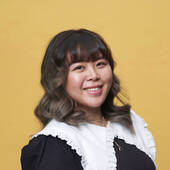 What's scarier than a ghost story? One that's set close to home. Satisfy your appetite for disturbing supernatural tales during this Hungry Ghost Festival season with our pick of the creepiest local stories. Just hopefully not before bedtime though, as the bone-chilling locations featured in these horrifying legends might be a little closer than you think. You have been warned.
RECOMMENDED: If you prefer to do the creeping yourself, pick out a scary outfit from Hong Kong's best costume shops . Here's also an explainer as to why people burn stuff on the streets during Hungry Ghost .
An email you'll actually love
The spookiest Hong Kong stories and legends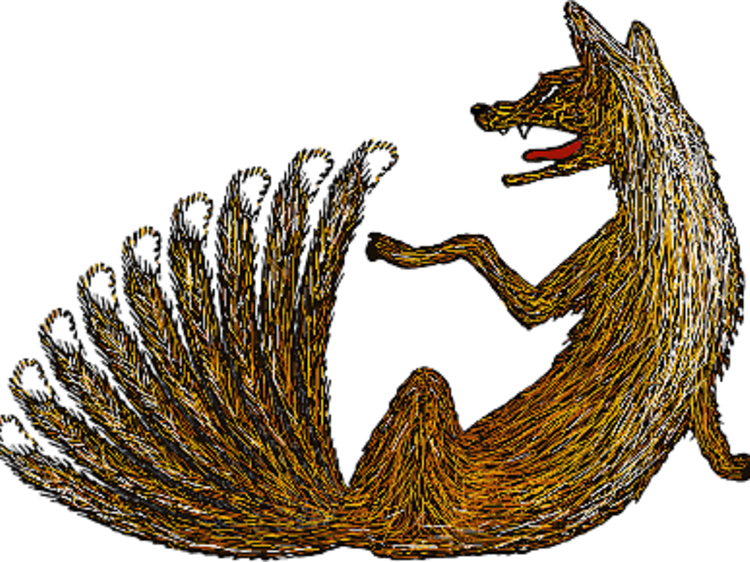 Fox spirits in Windsor House
This well-publicised incident shook Hong Kong to its core back in 1981. To celebrate the one-month birth anniversary of their baby, a couple hosted a banquet at the top-floor restaurant of what was then referred to as the Duke of Windsor Social Services Building. As the story goes, that very night, the mother dreamt of a red-eyed fox spirit who was furious that they failed to offer her a toast during the celebration, and threatened to harm the child in retribution. The couple rushed to their baby, but it was already dead.
When the grieving pair returned to Windsor House to get to the bottom of things, they found seven markings on the marble wall outside the restaurant that resembled fox heads. Of course, the media had a field day with this news, and Windsor House was eventually so packed with curious members of the public that they had to cover the marble slab, shut the building down for a day, and have the offending section of wall removed.
After the incident, a children's playground was supposedly built on the rooftop of the building – but it was never opened to the public. Presumably, this was to appease the spirit of the child who died. The Duke of Windsor Social Services Building has since been demolished and Windsor House erected in its place, but who knows if the vengeful fox spirit might still be lingering around?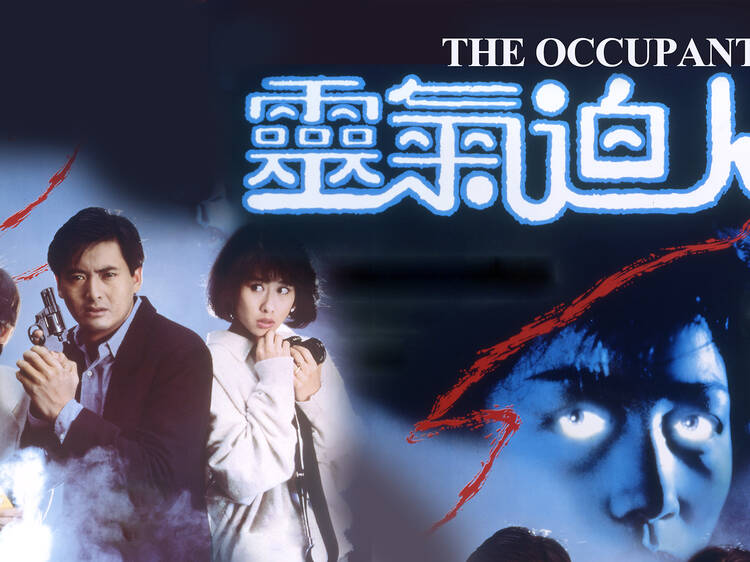 A cursed song
The 1984 movie The Occupant had a song as part of its soundtrack that became infamous among Hong Kong's broadcasting industry. Allegedly, whenever Connie Mak's song Nights of the Night (夜夜痴纏) was played on late-night radio, strange voices could be heard layered in the track itself, and paranormal activities would occur in the broadcasting rooms such as shadows flickering around, lights switching on and off, and objects being moved around without explanation.
Multiple DJs had supposedly experienced this phenomenon, and to this day, you're unlikely to hear this song come up on the nighttime airwaves, not even on the oldies or classics stations.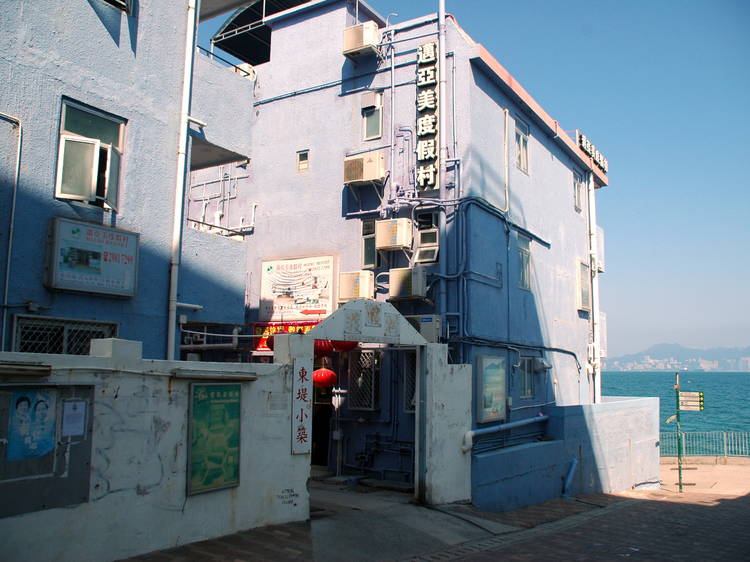 Bella Vista Villa
Arguably the Hong Kong-version of Japan's famously creepy suicide forest, this Cheung Chau vacation home has been the crime scene of over 20 murders and suicide cases over the past 30 years or so. Couples who have visited the beautiful sea-view rooms have reportedly been unpleasantly spooked by apparitions of the villa's wailing victims, so make sure to do your research before your next staycation.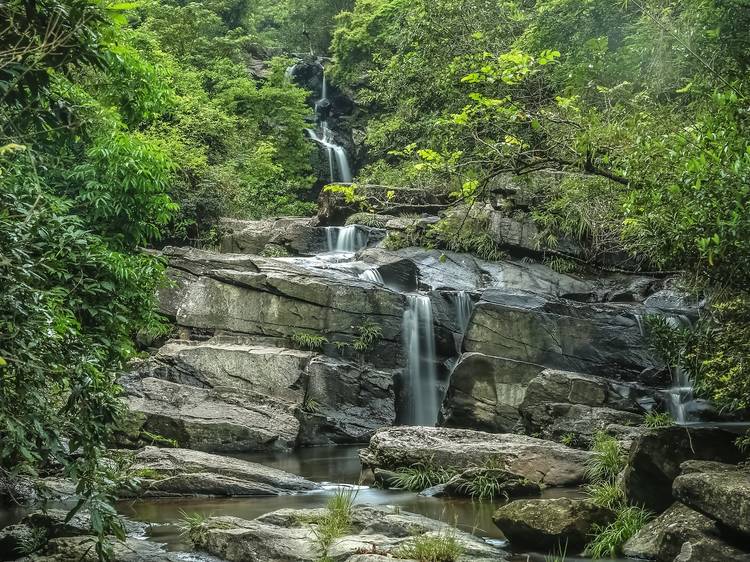 Bride's Pool
Nestled within Plover Cove Country Park rests an idyllic waterfall trickling into a shallow pool of rocks. This is the Bride's Pool. People say it got its name when a bride was being carried by sedan chair to a nearby village where her husband-to-be was waiting, when one of the porters slipped in the rain, causing her to fall into the rapids. Her body was never found. Today, some people report seeing a woman dressed in a red cheongsam brushing her hair near the majestic waters.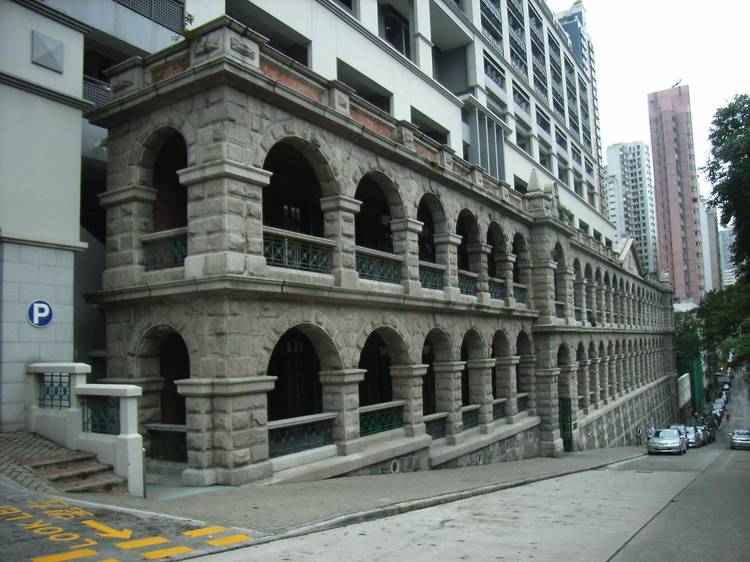 High Street Community Centre
Built in 1892, the High Street Community Centre was once a psychiatric hospital and execution hall during the Japanese Occupation. There remain rumours of women crying, mysterious footsteps, men bursting into flames, and decapitated ghosts on the site.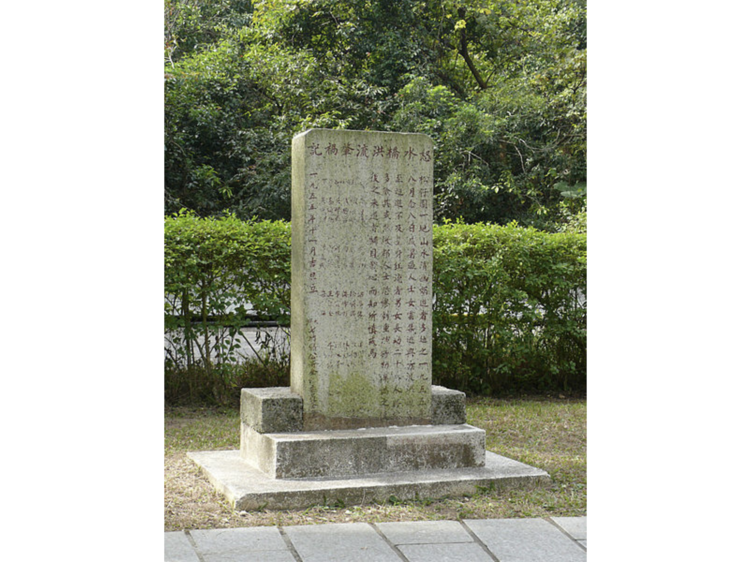 Mang Gwai Kiu
Near this bridge in Tai Po, ashen-faced children have been seen waving to passing cars at night, and mini-bus drivers have said some of their passengers have vanished once they alighted the bus. Many believe that they may be the ghosts of the children who drowned in flood in 1955, for whom there's a monument erected nearby.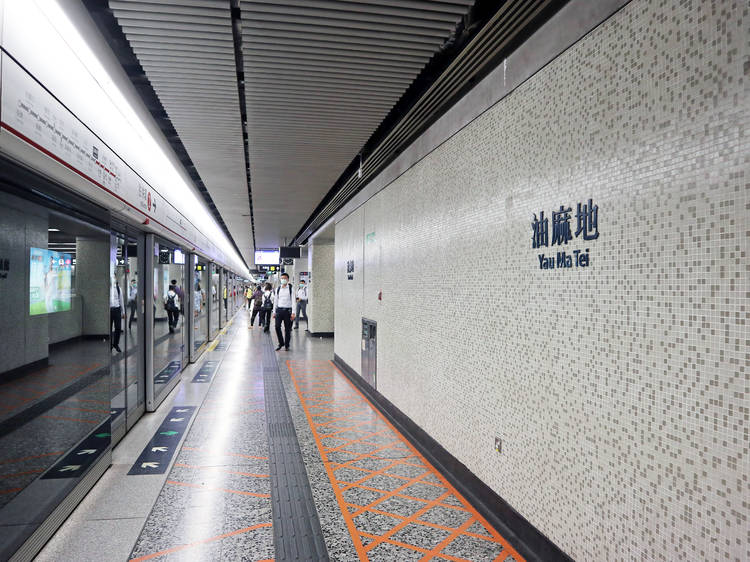 MTR suicide
In the early 80s, a young woman fell onto the tracks at Yau Ma Tei station just as the train was arriving. People reported hearing blood-curdling screams and the train driver recalled a harrowing bump. But as medical personnel arrived, they found no one – not even a drop of blood. The investigation failed to find any leads and the incident was written off as a 'collective hallucination'.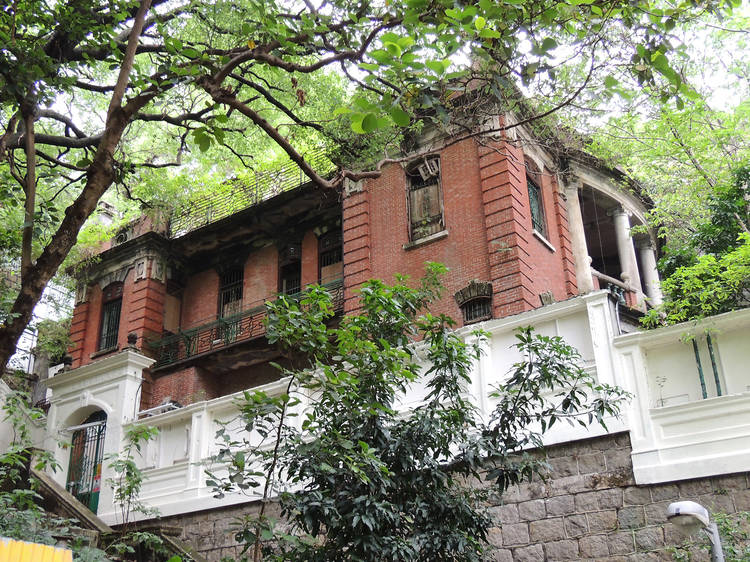 Nam Koo Terrace
This Wan Chai historic building is one of HK's best known haunted houses. Japanese soldiers used it as a brothel and a place of torture, and it is said that women spirits still roam headless at night. In 2003, a group of youngsters decided to visit the place, and after spending the night, all of them had to receive psychiatric treatment as they were so traumatised by the experience.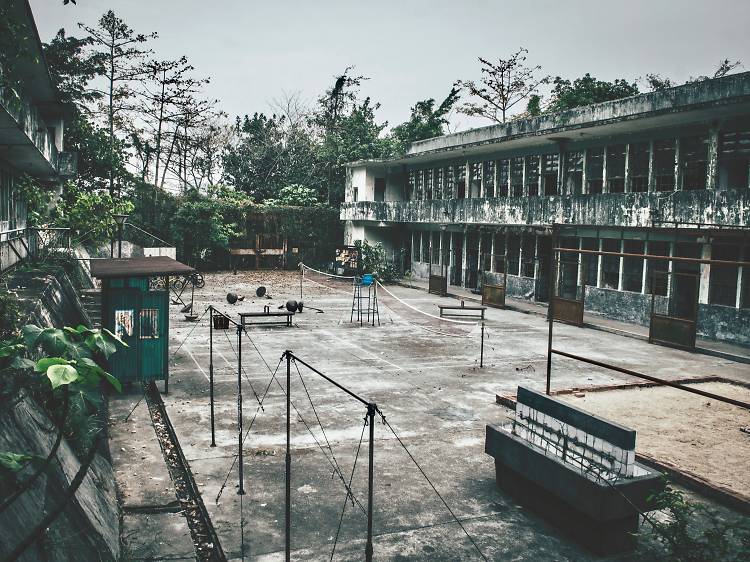 Ping Shan Tat Tak School
Established in 1931 and abandoned 67 years after, this deserted school and former WW2 burial ground is one of the most famous supernatural hotspots in Hong Kong. A group of 12 middle schoolers once reportedly visited the ominous building, only to be met by mysterious footsteps, creepy scraping noises, and a female spectre dressed in red. To make matters worse, some of the group were apparently driven into mad, human-biting frenzies, and claimed to have visions of people dying gruesome deaths afterwards.
Sai Kung Mystic Realm
Sai Kung is a popular hiking spot for many. But the disappearance of hikers around the 'mystic realm' has led people to believe that there could be an entrance to another parallel timeline or dimension. Oh, we're serious. In 2005, a police officer who was hiking near Pak Tam Chung got lost and called for help, but the coordinates he gave couldn't be located by the dispatcher. To this day, he was never found.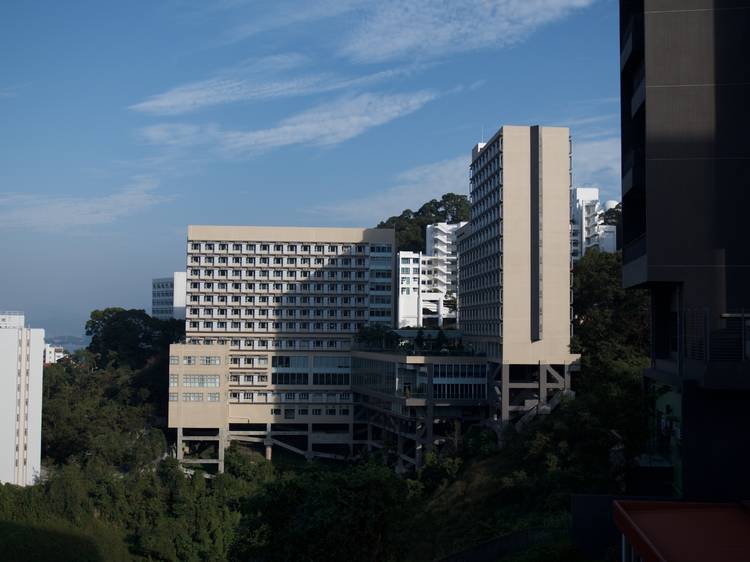 The Braided Girl
Near the Chinese University of Hong Kong, numerous male students have reported seeing a girl with a braided hair crying alone at night. The wickedly creepy part is that, after approaching her, she turns to reveal her featureless face . Creepy. The story goes that there was a girl from the Mainland who crossed the border illegally with her boyfriend, but failing to hop the train to Kowloon, she fell face-first into the iron railroad tracks.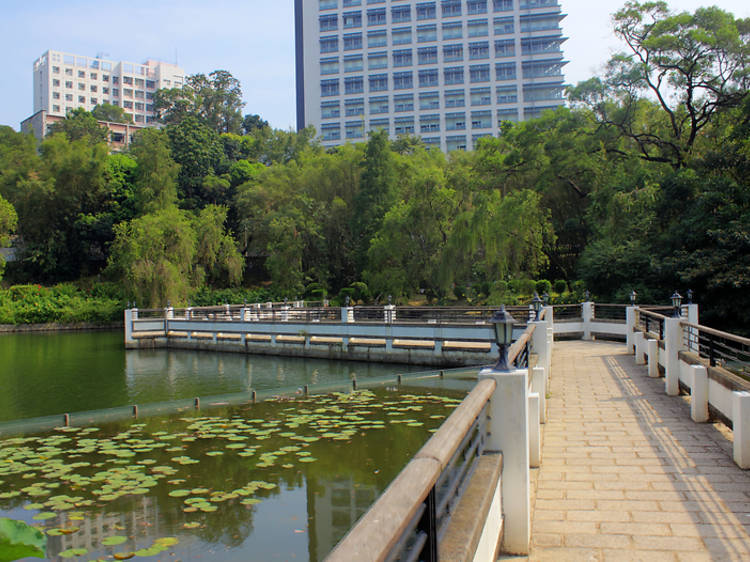 The Lotus Pond
CUHK has more than one creepy tale. Rumour has it that college boys who pass by the Lotus Pond in Chung Chi College at night might encounter a girl who would ask for the time. If they reply, the girl will drag them into the pond and drown them. This urban legend came after the story of a girl who was waiting by the pond for her boyfriend, but found out that he was cheating on her with another female classmate. Devastated, she threw herself in the water and eventually drowned.
[image] [title]
Discover Time Out original video
An email you'll actually love
Press office
Investor relations
Work for Time Out
Editorial guidelines
Privacy notice
Do not sell my information
Cookie policy
Accessibility statement
Terms of use
Manage cookies
Sign up to our newsletter
Advertising
Express Advertising
Time Out Market
Time Out products
Time Out magazine
Print edition
Digital edition
Join or Sign In
Sign in to customize your TV listings
By joining TV Guide, you agree to our Terms of Use and acknowledge the data practices in our Privacy Policy .
TV Listings
Hong Kong Ghost Stories
Classroom follows Ling a new substitute teacher, suspecting that some of her students in 4E engage in prostitution. Ling reports the problem only to be told by the Dean there was never a class 4E. In Travel, a group of friends go on vacation during which Bo gets killed in a road accident. After the funeral, Ka Ming reveals the secret of his relationship with Bo before going on a killing spree.
Loading. Please wait...
My cable/satellite provider:
There are no TV airings over the next 14 days. Add it to your Watchlist to receive updates and availability notifications.
Cast & Crew See All
Principal chan.
Chrissie Chow
Latest News See All
Popular movies see all movies.
28 Days Later
Friday the 13th
Hush...Hush, Sweet Charlotte
A Haunted House
Trailers & videos.
HONG KONG GHOST STORIES (2011)
At Bobo's funeral, Cherryl (Jacquelin Ch'ng), Mindy (Rose Chan), Mon (Charmaine Fong)and Harriet (Harriet Yeung) who were in the same Thailand tour, came to bid farewell to Bobo. As Bobo was an orphan, there were not a lot of visitors, Cherryl and the three others were almost the only ones. While chitchatting, they talked about Bobo's boyfriend. They remembered Bobo had a big quarrel over the phone with her boyfriend, she even threatened to kill herself. They also suspected Bobo was pregnant, as she vomited all over while having hot pot with them in Thailand.
Meanwhile, a good-looking young man came tothe funeral. He looked very sad, he was Karl, Bobo's boyfriend. He stayed till the end of the funeral, as if he was reluctant to part with Bobo. With sympathy, the four girls invited Karl to dine with them.
At the dinner, Karl told everyone that he just came back from Hawai ithough he was in his winterclothes. He looked very pale and he did not want to eat at all. He wanted to know everything about Bobo in her Thailand trip and whether she had left anything or words for him. The girls remembered they had seen a photo of Bobo, Karl and another woman, Phoenix (Stephy Tang). Harriet was curious about the relationship of the three, but she did not get any answer, she was stabbed to death by Karl. Cherryl, Mon and Mindy were killed by the poisoned hot pot as well, also done by Karl.
Why did Karl kill everybody? Who is Phoenix? What has happened in Thailand? CLASSROOM - Teacher Jennifer (Jennifer Tse) got a substitute job at a high school in the suburbs. The first day on the job, she hadbeen assigned to teach the class of Form 4E. The students were really mischievous, except for Don Don (Kimmy Tong) who was relatively quiet, always keptto herself, but befriended Jennifer.
Back at home, while sharing with her parents about the funny incidents at school, Jennifer received an urgent phone call from her ex-boyfriend, Chung (Chau Pak Ho) who begged her to get back together. Chung had a tendency of violence, and when he tried to hit Jennifer for the third time, she firmly decidedto break up with him.
After a short while at work, Jennifer found the students in her class behaving strangely, with the girls always wearing heavy makeup and dressed provocatively, which led her to suspect that they were working as part-time call-girls. Jennifer tried to talk them out of their "part-time jobs", but was warned by the gangnot to be too nosy instead.
Jennifer returned to school to talk to the Principal and the Student Officer, Miss Kong (Kristal Tin) about the problems she found with her Class, but Kong reacted with surprise as there was no such class as 4E in the school. Jennifer was astounded, they tried but failed to find the class, Jennifer started to get really scared.
Returning home with fear, Jennifer told Chung of her predicament. Chung then brought Jennifer to meet with Master Wan to seek his advice. The Master gaveJennifer a golden talisman to protect herself. With the talisman, Jennifer slept really well and undisturbed. When she woke up, she received her mother's call, saying that she was waiting for her at the school with Class 4E students.
The frightened Jennifer hurried to the school, and saw her pupils' faces changing, gradually transforming to ghostly beings, Jennifer then pulled out the golden talisman to fight against them... When the police arrived, Jennifer had already killed all her students. Shewas totally collapsed and kept mumbling to herself that her whole class of 4E was ghosts.
Does Class 4E really exist? Are they really the ghostly spirits? Who actually is the ghost?
Movie Review:
It's true- as the movie's poster states, there hasn't been a horror movie from Hong Kong in a while. Nonetheless, this dual effort from directors Wong Jing and Patrick Kong to revitalise the genre is only a half-hearted one- and we mean that literally, as this anthology of two horror stories 'Travel' and 'Classroom' from Kong and Wong respectively is only half-good.
The better half is surprisingly Patrick Kong's 'Travel', the story of four friends and their encounter with their recently deceased travel companion Bobo's (Chrissie Chau) lover Karl (Him Law) at her funeral. The storytelling is notably Kong's, and those familiar with his frequent musings on love in 'L for Love, L for Lies', 'Marriage with a Liar' and 'Love is the Only Answer' will certainly recognise his oft-used techniques of perspective and flashbacks.
The latter is used recurrently to cut between their fawning over Karl at Bobo's funeral and their nature of their acquaintance with Bobo during a trip to Thailand. Kong's scriptwriting here is sharp and satirical, taking frequent jabs at recent Hong Kong celebrity gossip (mostly around TVB actor Raymond Lam) as well as the perennial rivalry between local television stations ATV and TVB. Understandably, these jokes will be lost on those unfamiliar with the local entertainment scene in Hong Kong, but they are witty and entertaining for the initiated.
Kong is also well-served by an energetic quartet in Charmaine Fong, Jacqeuline Chong, Harriet Yeung and Rose Chan, all of whom play Bobo's travel buddies. Their outright flirtings with a handsome cop Jack (Timmy Hung) on the same tour, as well as their quick and spirited delivery of Kong's dialogue, are hilarious. They also share great chemistry with one another, especially when bouncing lines off each other. Next to them however, Kong regulars Chrissie and Him pale in comparison, partly also because the nature of their roles afford less room for mirth.
Keeping with genre conventions, Kong injects a twist at the end, which plays deftly with his favourite practice of having multiple perspectives. Here, the story told from Bobo's point of view reveals much more, and wraps up the mystery nicely. As for the horror, well there is admittedly little that is scary, and what passes for it is merely a nice sense of intrigue. Still, Kong is forgiven for creating a well-paced and unexpectedly entertaining piece of cinema.
The same however cannot be said of Wong Jing's own 'Classroom'. Working off a threadbare story of a substitute teacher Miss Yip (Jennifer Tse) whose class of unruly students may or may not be ghosts, Jing seems to be genuinely uninspired to deliver a compelling story or any solid thrills. Instead, his short lurches unevenly between various unconvincing characters such as an abusive ex-boyfriend Chung (Pakho Chow), a quiet loner Don-Don (Kimmy Tong) and (lo-and-behold) a Christian minister who tells Yip to 'put her faith in God'.
Assembled in slipdash fashion, the sloppiness shouldn't be a surprise to those who have followed Wong Jing's numerous works through the years- but while this may not be his worst, there is practically nothing redeeming about it. His feeble attempts at horror consists of bad makeup, moving toilet doors, and flying exhaust blades- none of which passes for anything other than cheesy. Even the twist at the end comes off perfunctory, and horror aficionados should have no problem guessing it from a mile away.
Given the disparity in quality between the two, it probably would have been better for Wong Jing to have just left the film up to Patrick Kong, instead of personally taking a stab at a genre that he has little flair for. It also stands to reason that the inspired prologue that sees a bunch of paper dolls coming to life in a funeral parlour and slating the opening of either story probably came from Kong.
So like we said at the start, this latest stab at breathing life into a now-dormant genre in Hong Kong cinema is only half-successful. Watch it only if you're nostalgic for the campy horror films of yesteryear- otherwise, those looking for any real chills will probably find the air-conditioning in the cinema hall more expedient.
Movie Rating:
(A half-good attempt at revitalising the dormant horror genre in Hong Kong cinema)
Review by Gabriel Chong
You might also like: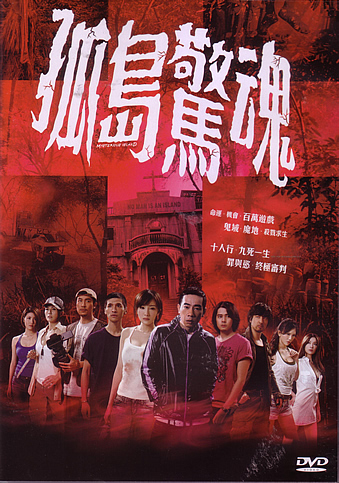 Movie Stills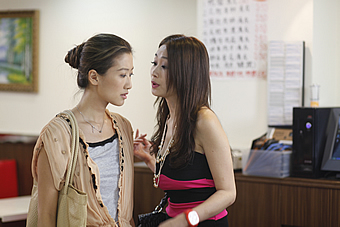 Letterboxd — Your life in film
Forgotten username or password ?

Where to watch
Hong kong ghost stories.
2011 '猛鬼愛情故事' Directed by Patrick Kong , Wong Jing
Wong Jing's Classroom follows Ling, the new substitute teacher at a suburban high school. She feels something wrong about her class. The students in her Class 4E are an unruly bunch, except for Don Don, who always sits quietly in the corner. Suspecting that her students Gi Gi, Co Co, and Fong engage in prostitution, Ling reports the problems with her class to the dean, only to be told that there has never been a Class 4E in the school... In Patrick Kong's Travel, a group of friends go on vacation in Mainland, during which Bo gets killed in a road accident. At Bo's funeral, her travel mates meet Bo's estranged lover Ka Ming , with whom Bo had a heated quarrel on the phone just prior to her tragic death. At the hot-pot dinner after the funeral, a pale-faced Ka Ming reveals to the survivors the secret of his relationship with Bo before going on a killing spree...
Jennifer Tse Pau Hei-Ching Leung Kar-yan Pakho Chau Crystal Tin Yue-Lai Kimmy Tong Fei Juno Leung Carol Yeung Betrys Kong Yi Dominic Ho Chrissie Chau Him Law Stephy Tang Timmy Hung Jacquline Chong Harriet Yeung Rose Chan Ka-Wun Charmaine Fong May Chan Anthony Tam Chan-Keung Chan Hing-Hang Sau-Ming Tsang Pang Mei-Seung Au Hin-Wai Bob Lam Sammy Leung Jeana Ho Pui-Yu
Directors Directors
Patrick Kong Wong Jing
Producer Producer
Writers writers, editor editor, cinematography cinematography.
O Sing-Pui Ng King-Man William Chan Wai-Lin
Composers Composers
Ben Chong Tung-Yan Tang Chi-Wai
Jing's Production Limited
Releases by Date
27 oct 2011, releases by country.
96 mins More at IMDb TMDb Report this page
Popular reviews
Review by maskull ★★½
An anthology which only features 2 stories. At around 45-50 minutes a piece. Which are really a little too long. It's a little annoying how both stories feel the need to tie every bow, dot every I. Leave a few things to the imagination.
That being said, the actual twists of the two stories are fairly fun. They could've really worked even better in a more edited down form. Both stories started out making me want to turn the movie off, but I'd kind of get used to it, and even enjoy it. Even the REALLY annoying ladies in the second story are almost likable by the end.
But seriously, they needed to be shorter.
Review by Niels Matthijs (Onderhond) ★★½
A mediocre Hong Kong horror flick, but that's not too surprising if you look at the people involved. Jing Wong isn't the most obvious choice for directing a horror film, but he is the one to jump on whatever hype he thinks can make him an extra buck. Hence, the birth of this 2-part anthology.
Wong's film is about a temp teacher filling in for a teacher who died in a terrible accident. It's a rowdy group of kids she's assigned to, and she begins to suspect they had something to do with the accident. The second film is about a group of tourists who are murdered and return as ghosts to haunt their killer.
Wong's part tries to mimic…
Review by Ryan Pradana ★★
Segmen 1 nya caur bgt dah. Mana hantu jaman sekarang bisa main hp dan ngelonte wkwkwwk... Duh ini murid cowonya cucok deehhh heran
Segmen 2 masih mendingan sih. Komedinya dapet bgt. Thanks to 4 tante tante girang yg beneran girang hahaha
Upgrade to remove ads
Letterboxd is an independent service created by a small team, and we rely mostly on the support of our members to maintain our site and apps. Please consider upgrading to a Pro account —for less than a couple bucks a month, you'll get cool additional features like all-time and annual stats pages ( example ), the ability to select (and filter by) your favorite streaming services, and no ads!
Select your preferred poster
Hong Kong Ghost Stories (2011)
Full cast & crew.
Directed by
Writing credits (in alphabetical order) , cast (in credits order) , produced by , music by , cinematography by , editing by , sound department , camera and electrical department , editorial department .
Release Dates | Official Sites | Company Credits | Filming & Production | Technical Specs
Contribute to This Page
Recently Viewed