10 Horror Films Featuring Villainous Motor Vehicles
Horror Movies
Best Movie Lists
Science Fiction Movies
Classic Movies
Movies For Kids
Movie Awards
Animated Films
Emerson College
The New School
Unless you've made the big switch over to an electric vehicle such as the Nissan Leaf, you've most likely experienced some sort of bone-chilling terror at the gas pump over the past few years as fuel prices wildly fluctuate ... mostly in the upward direction.
Although the cost of filling up your tank has become the stuff of nightmares and the price of crude oil is probably the scariest thing affecting your personal finances, look at it this way: At least your car isn't displaying anthropomorphic or even homicidal tendencies (even though you might after pulling out of your local Chevron station).
In the fine cinematic tradition of haunted house movies, this Halloween we're taking a look at a few films starring malevolent automobiles that you'd probably want to let pass when traveling down a dark and lonely highway. Whether operated by predatory truckers, speed-loving psychopaths or unseen supernatural forces that couldn't be bothered to wait in line at the DMV along with the rest of us, "Herbie the Love Bug" these cars most certainly are not. Although acclaimed directors such as Steven Spielberg and Quentin Tarantino have dabbled in the murderous motor vehicle genre, we're still waiting for a "haunted hybrid" flick ... think of the "Amityville Horror" with a fuel economy-centric twist. Do you have a favorite auto horror film?
"Duel" (1971)
Model/make: A 1955 Peterbilt 281 tanker truck driven by a teamster/possible serial killer who is having a really bad day.
Demonic driver: Steven Spielberg
Petrified passenger: Dennis Weaver
What the owner's manual failed to mention: "Fear is the driving force."
Take a test drive here .
"The Car" (1977)
Model/make: A demonic, hit-and-run-happy Lincoln Continental Mark III that revels in antagonizing the residents of a small Utah town.
Demonic driver: Elliot Silverstein
Petrified passengers: James Brolin, Kim and Kyle Richards
What the owner's manual failed to mention: "There's nowhere to run, nowhere to hide, no way to stop ... THE CAR."
"The Hearse" (1980)
Model/make: A relentless (and relentlessly spooky) vintage hearse that delights in scaring the living daylights out of a vulnerable divorcee.
Demonic driver: George Bowers
Petrified passenger: Trish Van Devere
What the owner's manual failed to mention: "There is a door between life and death and now, that door is open!"
"Christine" (1983)
Model/make: A beautiful but berserk 1958 Plymouth Fury with a penchant for regeneration and plowing down innocent people.
Demonic driver: John Carpenter
Petrified passengers: Keith Gordon, Alexandra Paul, John Stockwell
What the owner's manual failed to mention: "How do you kill something that can't possibly be alive?"
"Maximum Overdrive" (1986)
Model/make: Various marauding and murderous vehicles including, most notably, a gang of sinister semi-trailer trucks.
Demonic driver: Stephen King
Petrified passengers: Emilio Estevez, Pat Hingle, Yeardley Smith
What the owner's manual failed to mention: "Evil's Wheels."
"The Wraith" (1986)
Model/make: A high-performance Dodge M4S prototype with a mysterious teenaged driver who's hell-bent on revenge.
Demonic driver: Mike Marvin
Petrified passengers: Charlie Sheen, Randy Quaid, Sherilyn Fenn
What the owner's manual failed to mention: "If you've done nothing wrong, you've got nothing to fear."
"Jeepers Creepers" (2001)
Model/make: A souped-up Chevy delivery truck from hell operated by a cannibalistic boogieman with wings named the Creeper.
Demonic driver: Victor Salva
Petrified passengers: Justin Long, Gina Philips
What the owner's manual failed to mention: "Fear takes a road trip."
"Joy Ride" (2001)
Model/make: A standard big rig with a not-so-standard lunatic named "Rusty Nail" (voiced by Ted Levine of "Silence of the Lambs") behind the wheel ... and the CB radio.
Demonic driver: John Dahl
Petrified passengers: Steve Zahn, Paul Walker, Leelee Sobieski
What the owner's manual failed to mention: "Terror comes in all shapes ... and all sizes."
Take test drive here .
"Black Cadillac" (2003)
Model/make: A sinister 1957 Cadillac driven by a mysterious, drag-racing crazy who has apparently seen "I Know What You Did Last Summer" one too many times.
Demonic driver: John Murlowski
Petrified passengers: Randy Quaid, Shane Johnson, Josh Hammond
What the owner's manual failed to mention: "Revenge is in the driver's seat"
"Death Proof" (2007)
Model/make: A classic 1971 Chevy Nova and a 1969 Dodge Charger converted into vehicular homicide machines by a psychotic former Hollywood stuntman played by Kurt Russell.
Demonic driver : Quentin Tarantino
Petrified passengers: Rose McGowan, Rosario Dawson, Tracie Thoms
What the owner's manual failed to mention: "White-hot terror at 200 MPH!"
21 Best Horror Anthology Movies
The Best Not-Too-Scary Movies for Kids
Point-of-View (POV) and Found Footage Horror Movies
9 Exceedingly Creepy Cat Movies
The Horror-Western Genre
12 Creepy-Crawly Movies That Will Have You Reaching for the Raid
Horror Movies Based on a True Story
'Bite' (2016)
Snowy Scares: Horror Movies to Feed Your Winter Need
The Top 10 Most Dastardly Disney Villains of All Time
How Insurers Use Motor Vehicle Reports (MVRs)
Motor Vehicle Expense Claims on Income Tax in Canada
A Timeline of the History of Hollywood Horror Movies
The History of Slasher Movies
The Scariest Ghost Movies of All Time
The 20 Best African-American Horror Movies
By clicking "Accept All Cookies", you agree to the storing of cookies on your device to enhance site navigation, analyze site usage, and assist in our marketing efforts.
Den of Geek
Car Trouble: Horrifying Movies Starring Automobiles
Let's take a ride to hell with horror movies about haunted vehicles and the people or things that drive them.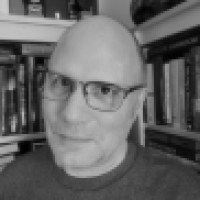 Share on Facebook (opens in a new tab)
Share on Twitter (opens in a new tab)
Share on Linkedin (opens in a new tab)
Share on email (opens in a new tab)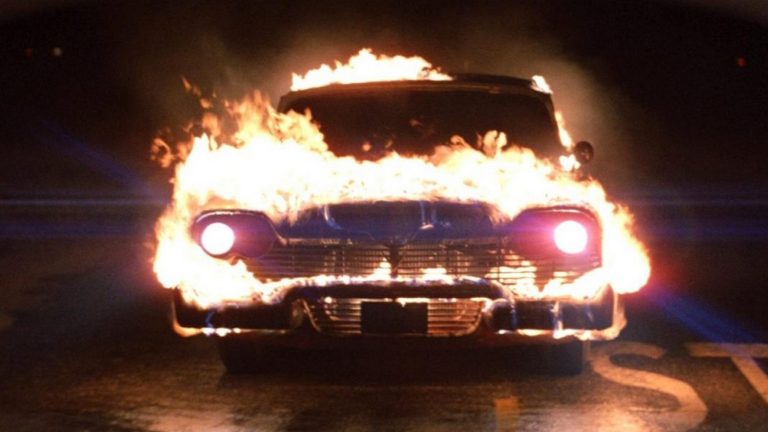 Haunted houses . Possessed children . Reanimated corpses . Men or women cursed with vampirism, madness, or lycanthropy . These are all well-loved and well-worn staples of the horror genre, and the basis of scores of the most entertaining and terrifying films ever made. But once you get past those undoubtedly popular tropes, there are others to explore. Like the nightmares that roll down blackened roads on four — or more — wheels.
Horror movies in which vehicles are front and center — whether it's a car, a truck, or some combination of the two — are perhaps not as plentiful as the categories mentioned above, but they're out there. And if you're cruising down the endless, labyrinthine lanes of your favorite streaming highway during spooky season looking for something to hitch a ride with for 100 minutes or so, you could do far worse than the 13 models we've parked below for your perusal. We can't promise a smooth ride every time out, but we can proclaim with confidence that these machines will get you where you want to go.
So buckle up, press the ignition button, and let's hit the gas on this handy list of automotive shockers. There's no speed limit, which is quite useful when the Devil himself is coming up fast behind you…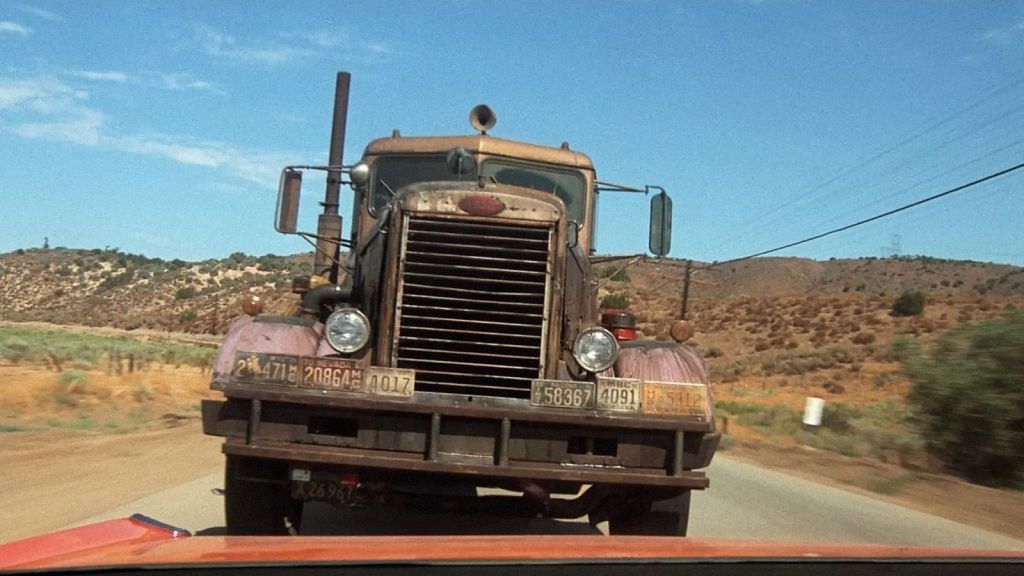 Duel (1971)
This is where it all started — Steven Spielberg's career, that is. After a couple of years directing episodes of TV shows like Night Gallery and Columbo , Spielberg got the chance to direct this TV-movie (expanded to feature length for overseas theatrical release) based on a short story by legendary horror/sci-fi writer Richard Matheson, who adapted the story himself.
Ad – content continues below
A ratings hit at the time and a cult classic to this day , Duel can now be seen as the precursor to Jaws , the milestone horror film Spielberg made just four years later. In this case, the relentless force is a Peterbilt 281 tanker truck, its driver unseen behind its dirty windows, which terrorizes salesman Dennis Weaver as he wearily drives home through the Mojave Desert. The massive truck itself becomes the monster that Weaver's everyman must vanquish, and the fact that we never see who's behind the wheel or learn the driver's motivation makes it that much more frightening.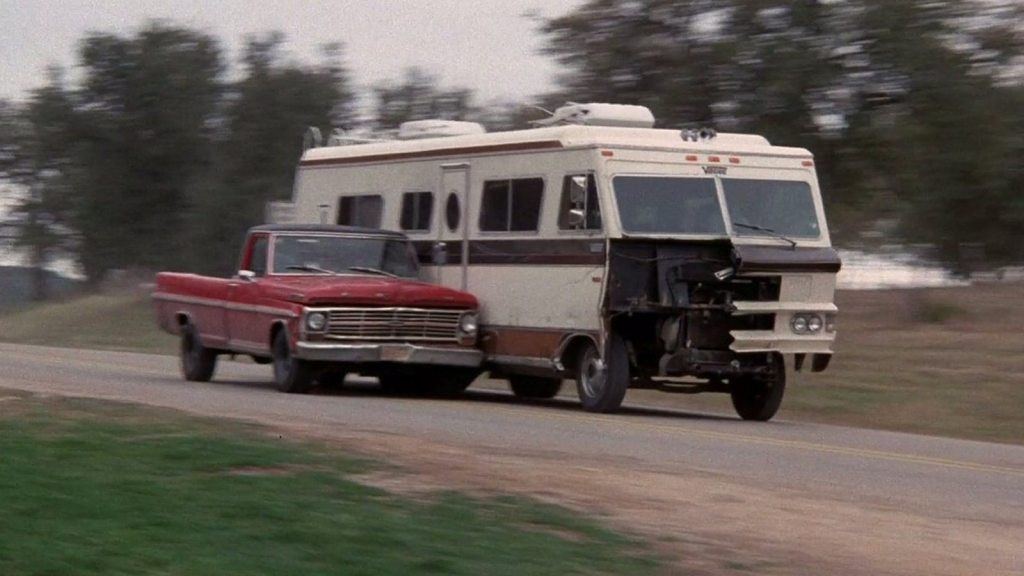 Race with the Devil (1975)
Two motorcycle dealership owners (Warren Oates and Peter Fonda) and their wives (Loretta Swit and Lara Parker) are driving from San Antonio, Texas in an RV for a skiing vacation in Colorado when the two men stumble across a Satanic ritual in a field one night. The couples are then pursued across the Lone Star State by a seemingly endless supply of devil worshippers, as each town's chapter calls ahead to the next and tells them to run the RV off the road.
We recall this fun, occasionally nerve-jangling B-movie as a staple of drive-ins during the mid-1970s and a more action-oriented offshoot of the "Satanic panic" horror craze of the time. The threat this time comes from a literal army of cars, trucks, and motorcycles helmed by the acolytes of Hell, and the film's steady build-up of dread and bleak ending may put you off cross-country trips for a good, long time.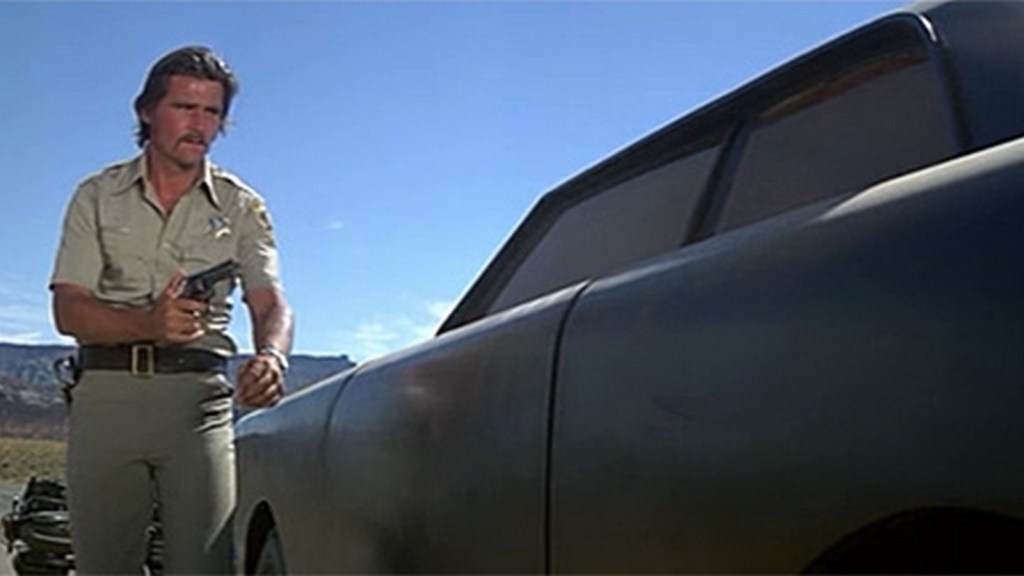 The Car (1977)
Another mid-'70s crowdpleaser tailor-made for double features, The Car stars a Lincoln Continental Mark III as a sinister, impenetrable car that starts running down hapless victims in a sleepy desert town. With no driver visible behind the wheel, it soon becomes apparent that something supernatural is afoot. Oh yeah, the movie also features James "father of Thanos" Brolin , Kathleen Lloyd, Ronny Cox, and sister child actors Kim and Kyle Richards (the latter a year away from appearing in Halloween ).
But make no mistake, that big, black Lincoln is the star of the film (four were actually used during production, with all but three destroyed), and the bits when the car is offscreen are tolerable at best. While The Car does get surprisingly nasty at times (with a couple of shocking deaths) it's mostly cheesy fun for an hour and a half.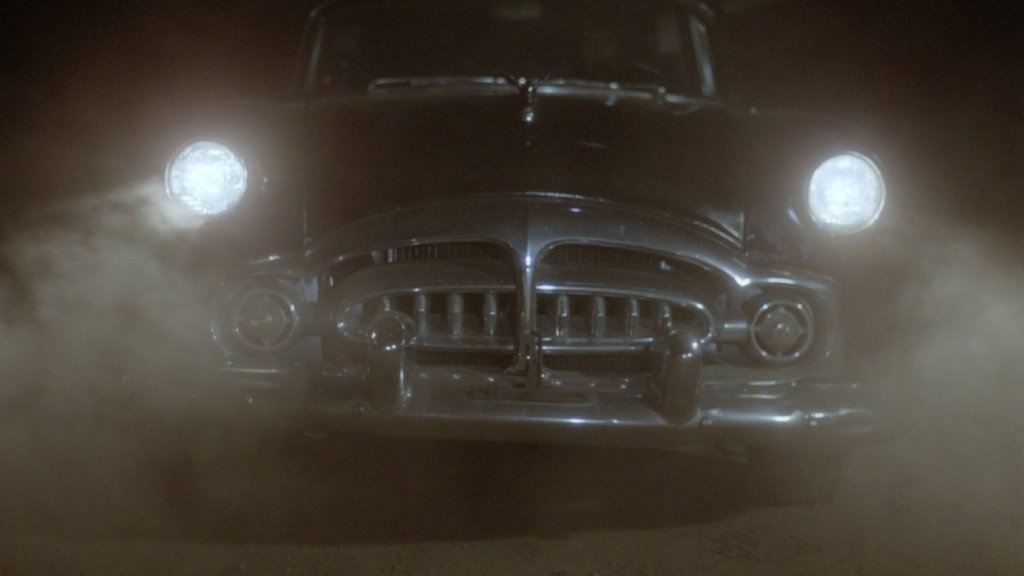 The Hearse (1980)
Trish Van Devere stars in this rather fun, semi-forgotten little exercise about a teacher who leaves San Francisco following a divorce and her mother's death to get a little alone time at her late aunt's secluded house in a small town. She finds herself not exactly welcome by the townspeople — which include Joseph Cotten ( Baron Blood ) as a prickly local lawyer — and haunted by supernatural occurrences, including the continuing appearance of a big, black hearse outside the house.
Directed by George Bowers (who worked primarily as an editor), The Hearse is frankly inferior to the other 1980 horror film Van Devere appeared in (this time with her husband, George C. Scott), the classic The Changeling . Nevertheless, The Hearse has its charm as a low-budget, early '80s shocker, and its supernatural storyline is a nice change of pace from the era's slasher-heavy offerings. Also of note in a supporting role is David Gautreaux, who was at one time slated to star as Vulcan science officer Xon in the abandoned late 1970s Star Trek: Phase II TV series after Leonard Nimoy declined to return as Spock.
Get the best of Den of Geek delivered right to your inbox!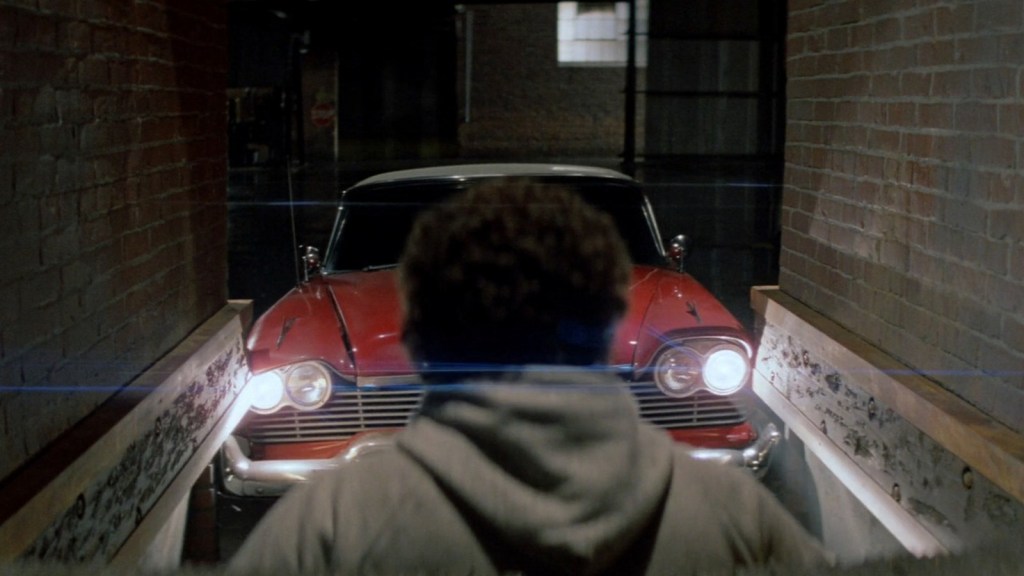 Christine (1983)
It seemed inevitable that the careers of Stephen King and John Carpenter would collide — especially during the early peak years for both — and they eventually did on this uneven but gripping thriller based on King's novel, which came out only months earlier. Once again, the real star is the classic red and white 1958 Plymouth Fury that gives the movie its name, a demonic vehicle with a haunted past that takes over the life of high school outcast Arnie (Keith Gordon) and slaughters anyone who slights him.
The actors are clearly too old for their teen roles, but Carpenter's excellent-as-usual imagery and score go a long way toward making Christine work. The scene in which she first regenerates herself from wreck to brand-new in front of a stunned Arnie is a showstopper, as are several other set pieces. The movie's energy may flag, but Christine herself remains embedded in pop culture as a truly creepy engine of destruction. A remake was announced by Blumhouse Productions in 2021.
Maximum Overdrive (1986)
Stephen King himself got in the driver's seat — sorry, into the director's chair — for this bad movie classic , which King rightfully never followed up with any more filmmaking outings. Based on his 1973 short story "Trucks," the movie finds Emilio Estevez, Pat Hingle, and a bunch of others trapped in a truck stop as machines of all kinds — not just trucks, as in the original story, but cars, lawnmowers, radios, and everything else — enact retribution upon their former human masters.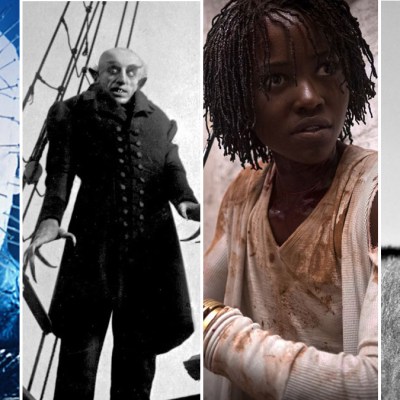 The Best Horror Movies to Stream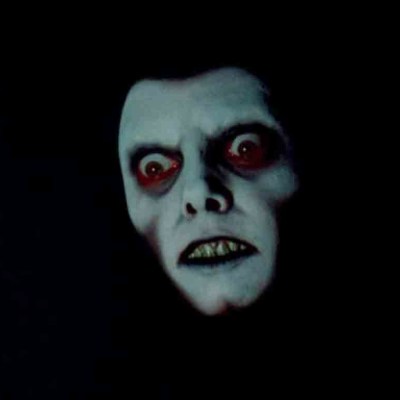 Haunting Horror Images That Still Scare Us Today
The vehicles, however, are the mechanical stars of the story (which was remade somewhat more faithfully as a now forgotten 1997 TV movie using King's original title), with a Western Star 4800 truck sporting a large Green Goblin mask on its grille providing the film's most iconic image. Too bad there's nothing else remotely iconic about it; King's first and only time as a director is a hopelessly inept, unintentionally funny mess, unless you're really into endless car crashes.
The Ambulance (1990)
Like many genre movies written and directed by the late, great Larry Cohen, The Ambulance offers some sly social commentary beneath its thriller exterior. Eric Roberts plays a comic book artist who puts a woman he meets into an ambulance after she collapses on the street — and never sees her again. He soon learns that she's not the first patient to step into that same vehicle and vanish into thin air…
Cohen doesn't dig as deep here as he does in pictures like God Told Me To or The Stuff , but the ambulance whisking patients into oblivion is a nice metaphor for the medical field and particularly the health care industry. Roberts is full of tics and quirks as usual, but the movie is propelled forward by that zippy Cohen energy.
Crash (1996)
Leave it to David Cronenberg to give the term "auto-erotic" a whole new meaning. Based on J.G. Ballard's already controversial book, Crash stars James Spader , Holly Hunter, and Deborah Kara Unger in a bizarre psychological thriller about a group of emotionally distant people drawn together by the intense sexual arousal they experience while watching or being involved in car crashes.
As explicit and often difficult to watch as one might expect, Crash explores many of Cronenberg's favorite themes — the relationship between sex and violence, the mechanization of humanity, and the effect of intense trauma on human flesh — filtered through the lens of Ballard's psychosexual narrative. There's no enemy or monster per se in the film, only the lingering question of what is produced when human and machine merge in the most catastrophic way imaginable.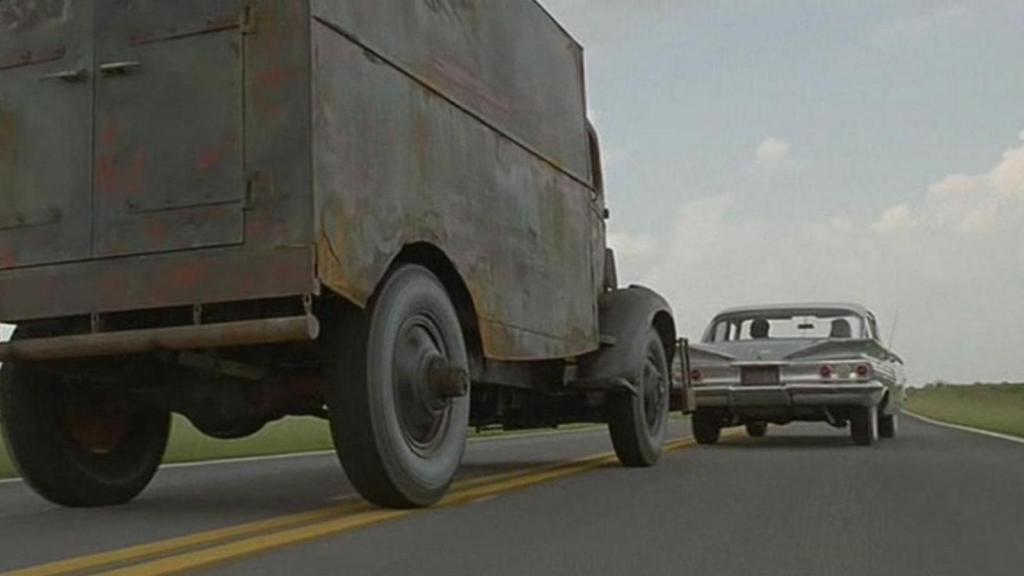 Jeepers Creepers (2001)
Siblings Darry (Justin Long) and Trish (Gina Philips) are driving home from college through rural Florida when they are briefly harassed on the road by a rusty 1941 Chevy truck. It's only later, when they spy the driver of the truck — who doesn't appear to be fully human — dumping what appears to be bodies down a pipe next to an abandoned church that they realize they've stumbled upon something unspeakable.
Jeepers Creepers is a low-budget exercise in sustained terror, with the first half of the film dominated by that malevolent-looking truck. Echoes of Duel abound in the chase sequences involving the Chevy and the kids' car, but the film turns into an outright monster movie halfway through when the nature of the truck's owner — the hideous "Creeper" — is revealed.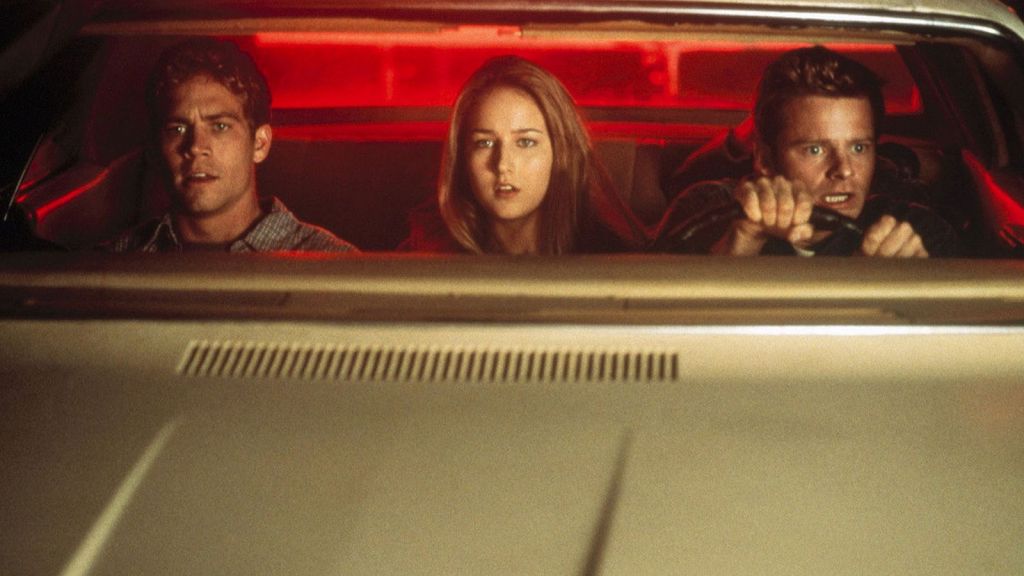 Joy Ride (2001)
Co-written by J.J. Abrams and starring a pre- Fast and Furious Paul Walker, Joy Ride follows two brothers (Walker and Steve Zahn) who ignite the ire of a vicious murderer when they play a prank on him over a CB radio while on a cross-country drive. Thus begins a cat-and-mouse game in which the brothers, a girlfriend (Leelee Sobieski), and a second girl are all targets of the unseen killer known as Rusty Nail.
Taut and often frightening, Joy Ride plays as a sort of updated version of Duel while incorporating the CB radio culture that was popularized in the late 1970s by movies like Smokey and the Bandit . The psychopathic trucker is voiced by Ted Levine, best known as Jame Gumb in The Silence of the Lambs .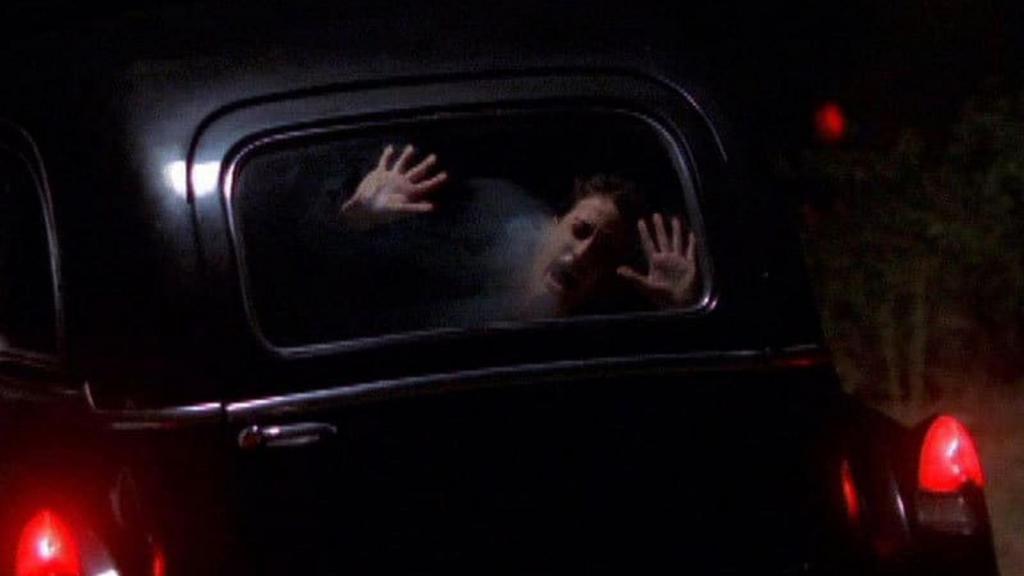 Dead End (2003)
You may be able to guess the ending based on how many Twilight Zone episodes you've watched and remember, but Dead End is still a nifty and often eerie little thriller. Frank ( Ray Wise of Twin Peaks fame) is driving his wife ( Insidious star Lin Shaye ), their son, their daughter, and the latter's boyfriend to visit relatives for the holidays when they narrowly avoid an accident on a back road. Little do they realize that they might not have avoided calamity after all.
A creepy hearse factors in the proceedings here, which take on an increasingly surreal tone as the poor Harrington family begin experiencing several bizarre occurrences on their drive. Directors/writers Jean-Baptiste Andrea and Fabrice Canepa deliver plenty of atmosphere to spare in their spooky little road movie.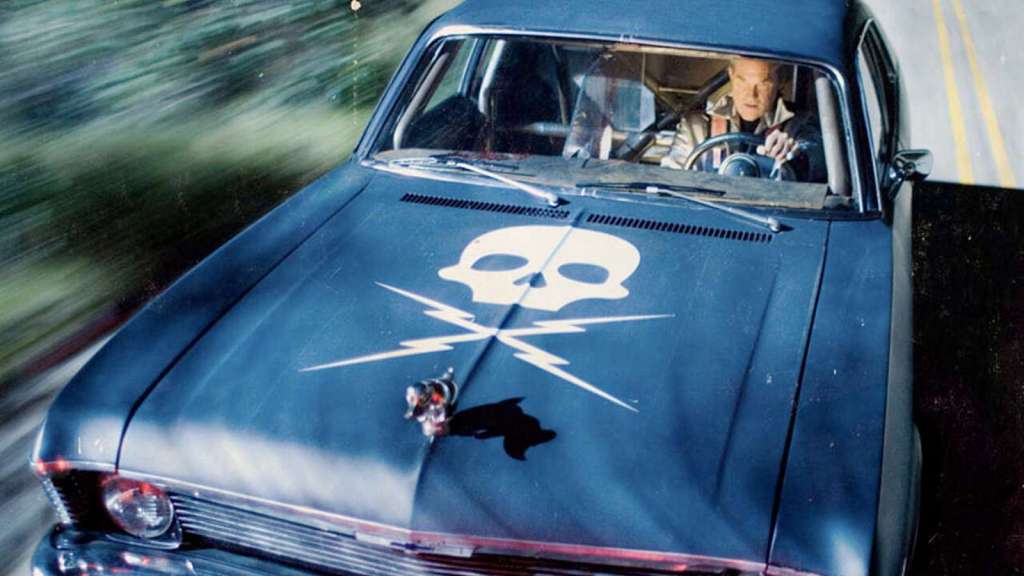 Death Proof (2007)
Stuntman Mike McKay (Kurt Russell) has outfitted his car to be "death proof" — meaning that the driver can't get killed even if involved in a terrible crash. But that doesn't mean anyone else in the vehicle is safe, which Mike proves when he kills a young woman (Rose McGowan) who takes a ride with him and proceeds to slaughter her friends as well. It's only a matter of time before another group of young women cross paths with Mike and his "death proof" machine.
Quentin Tarantino 's Death Proof was originally part of the Grindhouse double feature experiment, along with Robert Rodriguez's Planet Terror , but it was re-released as its own film after Grindhouse flopped. Russell is excellent, as are stars Zoë Bell, Rosario Dawson, Tracie Thoms, and others, but the film is perhaps Tarantino's talkiest ever (one astonishing car chase aside) and its odd structure makes it drag. Still, the notion of "Stuntman Mike" being out there and using his car as a murder weapon is an unsettling one.
Titane (2021)
The newest addition to our list just makes it because (and yes, spoilers are ahead) the main character, a dancer named Alexia who performs erotic numbers at a motor show, appears to have sex with the car she dances on — not just in the car (although she is in the vehicle when the deed happens), but with it. Alexia, who is also a serial killer with a titanium plate in her head from a childhood car crash, learns she's pregnant and later gives birth in a gruesome climax to a baby with a titanium spine.
Latest Movie reviews
Priscilla review: sofia coppola punctures elvis mythmaking, the exorcist: believer review – heaven help us, the creator review: star wars if a.i. were the rebels.
Raw director Julia Ducournau's sophomore feature — which won the Palme d'Or at this year's Cannes film festival — is about a lot of things, including gender, grief, and identity. But it's also the first film we can remember seeing in which a woman got pregnant in a car, by the car itself. It's certainly provocative, and it makes Titane a worthy — if entirely unconventional — addition to this list.
Titane is in limited release now.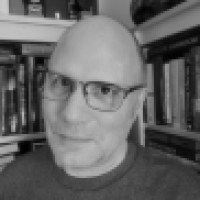 Don Kaye | @donkaye
Don Kaye is an entertainment journalist by trade and geek by natural design. Born in New York City, currently ensconced in Los Angeles, his earliest childhood memory is…
10 Spookiest Cars We've Spotted In Movies (Horror On Wheels)
In the spirit of Halloween, we count down the ten most horrifying movie cars, mostly driven by murderous maniacs or the devil himself.
The villains in Halloween horror movies are often depicted as bloodthirsty creatures and maniacal killers. But it's not a surprise for the main characters to be classic cars and trucks. Often, they are used as instruments of fear in small towns in the dead of night, or to stalk and terrify others on deserted highways loved by the road trip crowd. Behind the wheel of these killer cars are predatory truckers and speed-loving psychopaths.
RELATED: 10 Of The Best Car Chase Movies We've Ever Watched
Occasionally, though, there is no driver. It's the supernatural forces and demons possessing the cars and giving them a real appetite for murder and wrecking havoc. Noteworthy features on these seriously sinister rides include rusty bodies, murdered-out looks, scary faces, and trembling horns.
As we celebrate Halloween, let's drive you straight into horror and fear with the ten most haunting and scary rides and cars we've spotted in mystical thrillers, horror pictures, and science-fiction flicks.
10 Christine (1983) - 1958 Plymouth Fury
The lead characters in this classic horror flick are Arnold "Arnie" Cunningham, an awkward teenager, and his red 1950s Plymouth Fury. Dubbed Christine, the ride is one of the most famous horror movie cars. But something wasn't obvious when Arnie Cunningham bought Christine - she is haunted, with a mind of her own and a very envious personality.
After possessing the teenager, and giving him a whole new villainous personality, they become inseparable. Things go bad after Christine is defaced by local teens who've been constantly bulling Arnie. Christine fully manifests her jealousy and possessive traits, going into a thrilling spree of terror.
9 JoyRide (2001) - 1985 Peterbilt 359 Truck
This film follows two buddies on a cross-country road trip. They play a prank on lonely trucker "Rusty Nail" over CB radio, impersonating a female with a Candy Cane handle. The duo proceeds to jokingly inviting him to room 17 at a neighboring hotel while they'll be staying in room 18. It's occupied by an irritable businessman who they find gruesomely murdered and mangled on the highway the next day.
RELATED: These Are Our 10 Favorite Movie Muscle Cars
The joyous road trip turns into a thrilling horror nightmare as "Rusty Nail" seeks revenge. The angry and murderous maniac stalks and frightens them in an 18-wheel Peterbilt 359 EXHD truck. Will they be able to outrace the terrifying truck in a 1971 Chrysler Newport ?
8 The Hearse (1980) – 1951 Packard Funeral Coach
Featuring a spooky storyline, The Hearse is an excellent choice for Halloween viewing. The classic supernatural horror film stars Jane Hardy, a recently divorced teacher from San Francisco. In the summer, she goes to spend her time in a peaceful little town called Blackford. But many of the town's people didn't like her.
The reason? Her aunt was involved in dark witchcraft and the occult. Jane's doubts are cleared she starts experiencing supernatural occurrences, including a huge black possessed hearse inhabited by a devilish driver stalking her at night. Turns out it's a 1951 Packard Henney Funeral Coach straight from hell. By simply looking at it, you're filled with dread.
7 The Car (1977) - 1971 Lincoln Continental Mark III
"The Car" is an action-packed evil car movie that has become a cult classic. Starring in it is a haunted 1971 Lincoln Continental Mark III with a chilling horn. Blacked out and lowered for a sinister look, it goes on a vicious killing spree in a small Western town in Utah.
But soon, residents and police learn that the hit-and-run killings aren't the work of a human criminal but rather, the pure evil drives the indestructible car, Understandably, they become even more terrified. But how will the Sherriff stop the murderous rampage of the driverless sedan without door handles?
6 Death Proof (2007) - 1970 Chevy Nova & 1969 Dodge Charger
Kurt Russell portrays ruthless serial murderer Stuntman Mike in this movie. His preferred criminal instrument is a badass 1970 Chevy Nova. Sporting a matte black paint, it's embellished with terrifying white skulls and lightning crossbones on the hood. The killing machine is "Death Proof," but only for the driver.
RELATED: These Are The 10 Greatest Movie Cars Of The 1970s
Behind the wheel, Mike takes pleasure in murdering young women by staging accidents. He then switches to another big, bad muscle car - a 1969 Dodge Charger. While both vehicles aren't especially scary on their own, they're horrifying death machines in Stuntman's hands. Will the death-proof cars save him?
5 Duel (1971) - 1955 Peterbilt 281 Tanker Truck
Duel begins with middle-aged Californian electronics salesman David Mann in a red 1971 Plymouth Valiant . Driving through a deserted highway to meet a client, he encounters a villain in the form of a rundown 1955 Peterbilt 281 tanker truck.
Unfortunately, despite his politeness, he enrages the rusty tanker truck with an unseen driver. The truck then spends the rest of the film stalking and terrorizing a petrified David trying to run him down on the highway.
4 Jeepers Creepers (2001) – Modified 1941 Chevrolet Cab Over Engine
Jeepers Creepers is about two siblings on a road trip back to their hometown from college. Exploring the basement of an old, deserted church in a small remote town, they stumble onto a horrific discovery. They soon find themselves being hunted down by an ancient man-bat-like demon.
The carnivorous beast tracks its prey and transports bodies on a heavy-duty, rustic truck. Known as the "Creeper," the vehicle is a chillingly-modified 1941 Chevrolet Cab Over Engine with a trembling horn. At the front is the now-iconic "BEATNGU" (Be Eating You) license plate.
3 Dead End (2003) - 1951 Cadillac Funeral Coach
Shortcuts in horror movies never end well. The Harringtons drive at night to celebrate Christmas with relatives in Dead End . A simple detour turns their boring ride into a full-on horror show. The night's terrible cycle of events begins with the family rescuing a mysterious woman in white wandering in the forest.
RELATED: 10 Of The Most Iconic Movie Cars Ever
But what scares the hell out of viewers and the family is a black 1951 Cadillac Funeral Coach. Leaving death in its wake, the Cadillac makes the road that promised to be short for the ill-fated family a journey into terror and death.
2 Wheels Of Terror (1990) - 1974 Dodge Charger
Joanna Cassidy, as Laura, is a school bus driver in Wheels of Terror . This film's terrifying vehicle is a primer gray 1974 Dodge Charger. In a small fictional town in the Arizona desert, the savage muscle car, driven by an unseen sadist, kidnaps, molests, and occasionally murders young girls.
Once it takes Laura's kid, and she miraculously escapes, Laura makes every effort to total the Charger. However, it reappears while deformed to continue its reign of terror.
1 Killdozer (1974) - Caterpillar D9
In Killdozer, the horrifying killer machine isn't your typical roadgoing automobile; it's a Caterpillar D9 . When a team of workers constructing an airfield uses it to unearth and move a meteorite, the bulldozer comes to life and starts killing the crew.
According to the film's book, the meteorite that sparks bulldozers' awakening is an old extraterrestrial weapon, once buried beneath the earth's surface by natural forces.
Cookie banner
We use cookies and other tracking technologies to improve your browsing experience on our site, show personalized content and targeted ads, analyze site traffic, and understand where our audiences come from. To learn more or opt-out, read our Cookie Policy . Please also read our Privacy Notice and Terms of Use , which became effective December 20, 2019.
By choosing I Accept , you consent to our use of cookies and other tracking technologies.
Filed under:
The Halloween Countdown: 31 days of horror to watch
A full month of spooktacular recommendations to stream, from cult horror classics to Halloween specials and everything in between
Share this story
Share this on Facebook
Share this on Twitter
Share All sharing options
Share All sharing options for: The Halloween Countdown: 31 days of horror to watch
If there's one thing we love here at Polygon, it's the Halloween season.
We cover horror year-round , whether it's the best horror movies you can stream at home or the best horror movies on Netflix , and generally, we have our finger on the undead pulse of the newest and ghastliest releases in horror. We even have a list of the best horror movies of the year ( ranked by scariness, of course ).
Even still, Halloween is an especially spooky time of year, and it warrants special attention and celebration.
For the past three years , Polygon has put together a Halloween countdown calendar, selecting 31 of our staff's top horror-themed or Halloween-adjacent picks across movies and TV throughout the month of October, all available to watch at home. We've loved doing it, so much so that we're bringing it back again — this time with a whole new batch of films and shows to choose from.
Every day for the month of October, we'll add a new recommendation to this countdown and tell you where you can watch it. So curl up on the couch, dim the lights, and grab some popcorn for a terrifying and entertaining marathon of horrific delights.
Oct. 1: Messiah of Evil
Where to watch: Prime Video, Shudder, Pluto TV, Plex
A undersung classic of '70s cosmic horror, Willard Huyck and Gloria Katz's Messiah of Evil is a surreal and nightmarish experience that more than deserves its status as a cult horror classic.
The film centers on Arletty, a young woman who journeys to the remote coastal town of Point Dume, California, to track down her missing father, a reclusive painter who is plagued by disturbing visions of an impending apocalypse. After crossing paths with an eccentric aristocrat and his groupie companions, the group bears witness to the realization of the painter's prophecy, as the townspeople are transformed into flesh-eating ghouls and the messiah of evil makes his return to the mortal realm.
At times convoluted and bizarre, Messiah of Evil is a genuinely entertaining horror thriller filled with memorable scares and chilling set-pieces. From a cross-eyed albino man gleefully devouring a field mouse whole to a unsuspecting woman watching a Western as the theater around her slowly fills with ravenous undead zombies, it's a dreamy and frightening experience that lands somewhere between the ineffable gothic horror of H.P. Lovecraft and the anti-consumerist allegories of George A. Romero. The horrors hold up over 50 years after it was first released, and with just the right combination of inadvertent silliness and legitimate terror, Messiah of Evil is a satisfying watch and an excellent start to a month of horrors. —Toussaint Egan
Oct. 2: Ginger Snaps
Where to watch: Criterion Channel, Shudder, Peacock, Vudu, Tubi, Freevee, Plex
There's a sizable hole in the monster movie canon: There just aren't enough good werewolf movies! Ginger Snaps is here to fix that. And if you love Jennifer's Body , you're in for a bloody treat.
Directed by future Orphan Black co-creator John Fawcett, Ginger Snaps is a delightfully gruesome story about two sisters. One of them has gotten her period for the first time, and is turned into a werewolf shortly after. Things get messy, fast.
Ginger Snaps doesn't just do a great job filling in the werewolf canon. It's a grisly body horror story placed onto an effective puberty allegory, with a compelling central sister relationship. If you've ever watched something like Sam Raimi's Spider-Man and thought, This is great and surprisingly gooey, but give me stories like this about teen girls , then Ginger Snaps is for you.
The movie has amassed a dedicated cult following in the years since its release. You're next up to join the ranks — see you at the next full moon! —Pete Volk
Oct. 3: Creepshow
Where to watch: Kanopy
The new Creepshow home video release — presented in vibrant 4K UHD Blu-ray — is the best way to revisit this horror anthology classic. You can see individual bubbles in the foam of the ocean as it slowly drowns Ted Danson. This is why it made our list of the best Blu-rays of 2023 .
But reader, while I'm one of those sickos who obsesses over video resolution and bitrate, I'll be honest: You don't need the fanciest version of Creepshow to enjoy its comedic chills. In fact, the most aesthetically harmonious format might be a poorly treated VHS tape that recorded the film off TBS in the mid-1990s.
Horror anthologies have most recently been used to condense as much terror into a tiny package, like chugging a shot glass of hot sauce. Creepshow is a throwback to a softer, more leisurely style of horror — a middle ground between the plodding tinglers of Poe and contemporary slashers.
Plus, Stephen King performs a one-person show as a hillbilly. So like, that should be enough. —Chris Plante
Oct. 4: Pulse
Where to watch: Prime Video
What if technology could be used to communicate with the dead? It's an idea that dates as far back as the spiritualism movement of the late 19th century, and one that takes on a frightening and fascinating dimension in Kiyoshi Kurosawa's post-Y2K horror-thriller Pulse .
Alternating between two storylines, Kurosawa's film follows a group of young adults and university students as a rash of inexplicable disappearances and suicides occurs around Tokyo. As the protagonists investigate further, they slowly uncover a shocking revelation: The souls of the dead are spilling over into the mortal world and ensnaring their unsuspecting prey through the very infrastructure of the internet. By the time they realize this, however, it's too late; the unearthly contagion has taken on a life of its own, and the only way to survive is cling to what few connections they have left.
Produced after Kurosawa's Cure (which we featured on last year's Halloween calendar), Pulse is widely celebrated as one of the foundational texts in the canon of J-horror cinema, alongside Hideo Nakata's Ring and Takashi Shimizu's Ju-on: The Curse . Eerie and methodical, Kurosawa's film is a nihilistic meditation on technology and human relationships that presages an advent of loneliness in a world growing more and more "connected" with each passing day. Rife with imagery that will stay with you long after it's over, Pulse is a tremendous and terrifying movie worth experiencing. —TE
Oct. 5: Apostle
Where to watch: Netflix
Don't confuse Gareth Edwards (director of The Creator and Rogue One: A Star Wars Story ) with Gareth Evans, director of the Raid movies. If you do, you may sit down to the Netflix-exclusive Apostle expecting expansive, detail-driven science fiction, and be unpleasantly surprised when you get a grimy, extremely gory period piece that goes to startling extremes.
Evans' mesmerizing Apostle deliberately starts in roughly the same place as the classic 1973 suspense thriller The Wicker Man , with a lone man heading to a remote Welsh island after getting a letter suggesting his sister is being held against her will there by a dangerous cult. Worming his way into the community by pretending to be a convert, Thomas (Dan Stevens, even more feral and intense than he is in The Guest or Beauty and the Beast ) inevitably discovers a lot of nasty work going on on the island.
Evans charts his own course with Apostle , veering far from the Wicker Man mold and into much bloodier territory. But he takes advantage of some of the same ideas: the ominous isolation of the island, the close-knit secrecy of its community, the predatory ideas that have flourished there under charismatic leadership. Stevens is particularly terrific in this movie, lunging from one scene to the next like a humanoid wolf who can barely contain his bloodlust. (Thomas has plenty of closely held secrets of his own.) And Evans' commitment to violent mayhem gives this one some memorable moments that are likely to haunt you later, in the dark. —Tasha Robinson
Oct. 6: Dracula 2000
Where to watch: Max
With the scars of nu-metal having healed and Olivia Rodrigo's Paramore-infused pop tracks having gone full "vampire," now is the time to give Gerard Butler's half-bare-chest take on Dracula the respect it's due.
Maybe the most Dimension Films movie to ever bear the Dimension Films studio logo (close second: The Faculty ), Dracula 2000 finds a group of thieves — including of-the-moment faces like Omar Epps, Jennifer Esposito, and Shane West! — transporting a stolen silver coffin from London to New Orleans. They think there's treasure inside. Are they idiots? Absolutely. And when they find Dracula instead of gold doubloons or whatever, they unleash hell. Overacted, canted-angled, seven-string-guitar-plucking HELL. Luckily, as Dracula hunts down local college student Mary Van Helsing (Justine Waddell), with whom he already shares a psychic connection, Mary's dad's new vampire-hunter assistant Simon (young Jonny Lee Miller!) is on his tail.
Butler, never more a heartthrob, plays Dracula in a mesmerizing, baroque manner; think Nicolas Cage doing Dracula if this year's Renfield was emo turn-of-the-millennium trash. And he's constantly biting unsuspecting B-list actors to add to his army of hot people, who fight the heroes in multiple obligatory scenes of wire-fu. Writer-director Patrick Lussier cuts it all up like it's the video for "Freak on a Leash," and, well, objectively, it's quite unlike most horror movies you can watch today! Enjoyment of Dracula 2000 may vary depending on a tolerance for Hot Topic goofs, but if you don't catch up with it, you can't enjoy Lussier's sequel, Dracula II: Ascension , starring Jason Scott Lee as a martial-arts-fighting priest who kicks Dracula's ass! —Matt Patches
Oct. 7: Prince of Darkness
Where to watch: Peacock
There aren't enough movies about the end of the world. Sure, there are plenty of movies about preventing catastrophe at that scale, but rarely do they have the follow-through to truly get existentially terrifying. Thankfully, John Carpenter is no coward, and he made three movies about different kinds of apocalypses. But while The Thing is the best known, and In the Mouth of Madness is the zaniest, Prince of Darkness might be the scariest of the trilogy.
Prince of Darkness follows a group of college researchers who are sent to study a strange canister found in the basement of a church. The canister is filled with some kind of liquid that defies science, and when it starts to get released, a strange evil seems to come into the world with it.
This is Carpenter at his most ambitious. While most of this movie is set in just one building, all manner of horror makes its way inside. There are people made of bugs, horrific zombies, an extradimensional Satan, and things even worse to behold. The entire movie is an onslaught of creepy, skin-crawling images, all built out of a unique mythology about the relationship between good and evil that underpins the world. And, most importantly, after this parade of horrors seems to come to an end, Carpenter saves Prince of Darkness ' biggest, weirdest, most dreadful scare for last. —Austen Goslin
Oct. 8: Gravity Falls - Northwest Mansion Mystery
Where to watch: Hulu, Disney Plus — Season 2, Episode 10
The more time that has passed since Gravity Falls concluded, the more miraculous it feels in hindsight. Alex Hirsch's paranormal comedy show about 12-year-old twins Dipper and Mabel, who solve supernatural mysteries in their great-uncle's home in rural Oregon, is the perfect entry point for young horror-loving audiences. It's a pastiche of The X-Files , Twin Peaks , and Adventure Time all rolled into one, with the freewheeling, funloving spirit of a summer vacation. There's tons of fantastic episodes to choose from, but if you're looking for an especially spooky one to get in the Halloween spirit, you can't go wrong with "Northwest Mansion Mystery."
A ghost has taken up residence in the mansion estate of the wealthiest family in Gravity Falls on the eve of their annual party, and Dipper has been enlisted to exorcize it. Upon arriving at the mansion, Dipper and popular girl Pacifica Northwest uncover a dark family secret that's been buried for generations, one that threatens to not only tarnish the family's reputation, but engulf the entire town. For a series ostensibly aimed at young children, it's kind of wild just how scary "Northwest Mansion Mystery" gets, with taxidermy animals bleeding from their mouths, flaming skeletal lumberjacks, and hapless partygoers being petrified into screaming wooden statues. It's a blast, and a solid stand-alone episode to introduce new audiences to the all the spooky (and "spoopy") delights Gravity Falls has to offer. —TE
Oct. 9: The Scooby-Doo Project
Where to watch: YouTube
Scooby-Doo got extremely dark for a few years in the early 2000s, which also happened to be the best years of the series since its heyday in the 1970s. But while movies like The Witch's Ghost and Zombie Island are absolutely excellent (and still hold up), among the most interesting hidden gems of the series is The Scooby-Doo Project .
Like its name implies, this was a parody of The Blair Witch Project that stars the Mystery Inc. gang. Scooby, Shaggy, Fred, Velma, and Daphne set off in the Mystery Machine to the remote woods of Casper County. The movie is filmed in the same documentary style that The Blair Witch Project made iconic, and mostly inserts the gang into live-action locations like real woods or a real town where they interview locals.
The project was originally created as a bumper to bookend segments of a 1999 Scooby-Doo marathon (just a few months after the movie it was based on was released), but after Cartoon Network saw what the creators put together, it wisely decided to re-air the short segments end-to-end as a movie.
The Scooby-Doo Project not only stands alongside the original Blair Witch as an impressive and loving parody, but also as a similarly unnerving found-footage horror movie. The gang standing around among live-action backgrounds is creepy enough on its own, but hearing the beloved characters be accosted by unseen forces as they sprint through the woods is downright scary — particularly if you were a kid watching this for the first time in 1999, well before you saw The Blair Witch Project .
But the best part of The Scooby-Doo Project comes at the end when, much like the other Scooby-Doo movies of the time, we get a soft implication that the supernatural elements of the story were actually real and the horrors won't stop when the villain's mask comes off. It's a downright haunting ending, and manages to match the excellence of its source material, which is high praise for any horror movie, let alone a Scooby-Doo parody. —AG
Oct. 10: Saloum
Where to watch: Shudder, AMC Plus
One of the best movies of 2022 was this criminally underseen Senegalese thriller. Saloum follows three extremely cool mercenaries whose post-mission flight home gets interrupted. The trio find themselves in a mysterious village where something is off, and the tension slowly ramps up into a chaotic finale.
The trio of lead actors are absolutely magnetic — Yann Gael ( 1899 ), Roger Sallah, and the late Mentor Ba bring the trio of loyal friends who also happen to be extremely deadly professionals fully to life. And with fantastic costume design, a stirring score, and compelling images from award-winning music video director Jean Luc Herbulot, Saloum is 84 minutes of genre-bending excellence.
Saloum first premiered at the 2021 Toronto International Film Festival, and the movie went on to win awards at Fantastic Fest and the Vancouver International Film Festival. And yet, way too few people have seen it. This is your chance to correct the record and help make Saloum the cult classic it deserves to be. —PV
Oct. 11: Heck
Skinamarink has proven to be one of the most polarizing horror releases of 2023 . Kyle Edward Ball's feature debut about two children trapped alone inside their home by a malevolent entity eschews the formal conventions of traditional cinematography and plot, consisting instead of a series of canted-angle shots of dark hallways and yawning darkness that forces the audience to ruminate on the horrors that lay therein. Personally, I vibed with it heavily, and so it should come as no surprise that I quite enjoyed Ball's 2020 short film Heck as well.
Conceived as a "proof of concept" for Skinamarink , the short is told from the perspective of a young child who wakes in the dead of night to the blaring sound of their mother's television set. With their mother seemingly nowhere to be found, the child is left to their own devices, with no means of either leaving the house or calling for help. As the interminable night drags on, with hours morphing into days morphing into weeks morphing into months of penumbral isolation, the child grows more fearful and feral, resorting to increasingly more desperate acts of disobedience in hopes of rousing their mother from sleep. This effort, however, is ultimately proven to be in vain.
Heck circles the same rough ideas and themes of Skinamarink to different effect, channeling the vulnerability of a child and the horror of abandonment and neglect to create an experimental horror experience that demands the audience's full attention. It's a fascinating companion to Skinamarink that shows just how far Ball has come as a director honing in on this particular strain of horror, and makes it all the more intriguing to speculate on what he might conjure up next. —TE
Oct. 12: Harper's Island
Where to watch: Available to purchase on Amazon, Apple, and Vudu
In theory, slasher TV should be easier to pull off. Episodic structure lends itself well to a slowly dwindling cast, with a killer on the loose and a different death each episode. This, as Lizzie McGuire (as Isabella the pop star) says , is what dreams are made of. And yet, show after show flubs it, because they can't find interesting enough characters or dilemmas in what should be an endlessly engaging premise.
But the rules are different on Harper's Island.
The small Pacific Northwest island was home to a serial killing where Abby (Elaine Cassidy) lost her mom almost a decade ago. She only returns at the start of the series under the most extreme of circumstances: her best friend Henry's (Christopher Gorham) wedding. And unfortunately, the island's deadly legacy is about to get a whole lot worse.
The thing is: The show is a perfect low-rent masterpiece. Being from 2009, it feels like a time capsule for both bootcut jeans and miniseries. At a tight 13 episodes, Harper's Island knows what it's about (killing people) and gets right to it (brutally). And yet, the beauty of Harper's Island and its antics is how long it's able to sustain a levelheaded approach to a purely absurd And Then There Were None scenario, right down to how long nobody knows they're being picked off. Almost no death is like the last, which seems purely impractical from a serial killing perspective but makes for great TV. The episode titles are the onomatopoeias for how people die, for Christ's sake! It's all very fun and twisty, as bodies and mystery continue to mount. Harper's Island makes slasher TV look fun and easy. More TV should be like Harper's Island . —Zosha Millman
Best horror movies
Best anime of 2023
Best movies of 2023
Best movies on Netflix
The best new movie on every streaming service
Our flag means death's creator says these 5 westerns are key to his big gay pirate show, a single flop couldn't kill the dark universe, loading comments..., sign up for the newsletter sign up for patch notes, just one more thing.
Please check your email to find a confirmation email, and follow the steps to confirm your humanity.
Oops. Something went wrong. Please enter a valid email and try again.
10 Craziest Killer Vehicle Movies Ever, Ranked
By Dan Auty on October 15, 2020 at 12:28PM PDT
The late 1960s and early 1970s was a watershed period for many aspects of American cinema, and one big change was how cars were portrayed onscreen. Previously they had usually been seen in movies purely to get characters from one place to another, and often involved actors sitting in front of fake-looking projected backgrounds. But movies such as Bullitt and The French Connection showcased a thrilling new approach to filming cars. The modern car chase was born, as directors strapped cameras onto hoods and risked life and limb to get some amazingly exciting automotive action.
High-speed car mayhem wasn't just the domain of action movies. It started to be used by thriller and horror directors, who saw the vehicle as not just a tool, but as a threat in and of itself. And not just cars--huge thundering trucks, with their imposing height and size, became a genre favourite. Sometimes these vehicles had crazy drivers, and sometimes they were controlled by supernatural forces.
Of course, there's only so much you can do with a car or truck chasing innocent people down the road, and eventually many of the movies inspired by classics such as Duel and Christine became familiar retreads of what had gone before. And some vehicles will never be scary, as anyone who sat through the woeful British movie I Bought a Vampire Motorcycle will tell you. But at its best, the killer vehicle movie can be as effective as sharks, demons, or masked pyschos.
We've gone back through the last five decades of killer vehicle films to pick ten must-sees for fans of automotive mayhem. These films all take a different approach to the genre, and while not all are great movies, they all deliver where it counts--ie. scary cars and trucks out to maim and terrify their human creators. Hit it!
10. Killdozer! (1974)
Killer vehicle: Caterpillar D9
Killdozer! is surely a contender for one of the greatest movie titles of all time. Inevitably the film itself doesn't quite deliver on the promise of that name, but it's still good, silly fun. It was based on Theodore Sturgeon's short story and made for TV, and focuses on a bulldozer that becomes a metallic killing machine when it is used to shift a crashed meteorite. Of course, bulldozers aren't very fast, so director Jerry London has to invent reasons to have his victims (a construction crew) stand around while the giant glowing vehicle catches up to them, but it's still a massive and imposing "villain." The movie was subsequently adapted into a Marvel comic book and inspired the '80s rock band of the same name.
9. The Wraith (1986)
Killer vehicle: Dodge M4S Turbo Interceptor
This VHS favorite features two iconic '80s stars of the era (Charlie Sheen and Sherilyn Fenn) and a super-fast Dodge Interceptor that takes out a criminal gang one-by-one. The car is driven by the ghost of a teenager (Sheen) who was killed by the gang, and is back for revenge with a helmet, leather jacket, and badass attitude. Sadly, while the car action is exciting, the movie's production was marred by the death of camera operator Bruce Ingram and the serious injury of seven others when an overloaded camera car crashed .
8. The Hearse (1980)
7. Joyride (2001)
Killer vehicle: Peterbilt 359 truck
Joyride was clearly influenced by Spieberg's Duel--even down to the Peterbilt truck--but while the driver in that earlier film was just a relentless psychopath, Joyride's villain "Rusty Nail" is given some motivation. He's a lonely long-distance truck driver who is the victim of a cruel prank played by a trio of kids (Paul Walker, Steve Zahn, and Leelee Sobieski) so decides that hunting down the trio in his massive vehicle is an appropriate response. We never see Rusty Nail, but an uncredited Ted Levine (Silence of the Lambs' Buffalo Bill) gives the character plenty of menace over the crackly radio.
6. The Car (1977)
Killer vehicle: Lincoln Continental
Unlike Stephen King's similarly-themed Christine, which makes it clear straight away that the vehicle is the source of evil, The Car initially plays with the possibility that its death-dealing Lincoln has a murderous driver behind its blacked-out windows. In the end it doesn't--and ironically given the movie's tagline ("what evil drives this car?"), no explanation is given for the Lincoln's habit of mowing down anyone who gets in its way. The Car was panned at the time, but has since become a cult favorite. One of its biggest fans is Guillermo del Toro, who was inspired to build his own amazing life-sized replica of the vehicle.
5. Repo Man (1984)
Killer vehicle: 1964 Chevrolet Malibu
This wild cult sci-fi classic centers around Otto (Emilio Estevez) and Bud (Harry Dean Stanton), a pair of repo men in Los Angeles who are on the trail of a Chevy Malibu driven by an insane lobotomized scientist named Frank Parnell. While the car itself isn't dangerous, whatever Parnell has hidden in the trunk causes instant disintegration when it is opened. The contents of the trunk are never shown, but we learn that it might be alien bodies that Parnell stole from the government, and Bud and Otto must outwit rival repo men, UFO conspiracy nuts, and CIA agents to retrieve the increasingly-radioactive car without being painfully atomized.
4. Maximum Overdrive (1986)
Killer vehicle: Western Star 4800
Stephen King only directed one movie, and while few would argue that Maximum Overdrive is a particularly good film, it does have some highly memorable killer vehicles brought to "life" by a passing comet. The most famous is the Western Star 4800, better known as a "Green Goblin truck," which has a huge face of the iconic Spider-Man villain on its front grill. The Goblin face is "explained" by the fact that the truck is owned by the fictional Happy Toyz company (and approved by Marvel ), but clearly it's just to give this thundering multi-wheeled menace a recognisable and scary personality.
3. Death Proof (2007)
Killer vehicles: 1970 Chevrolet Chevy II Nova and a 1969 Dodge Charger
Tarantino's contribution to 2007's Grindhouse double-feature features an insane former stuntman, played deliciously by Kurt Russell, causing loads of gory automotive mayhem in a pair of modified cars. These cars--a Chevy Nova and a Dodge Charger--were specifically altered to protect the driver when filming action scenes, and allow Stuntman Mike to hit his victims at extremely high speeds without risking his own life. That is until he meets a team of female stunt performers who are themselves experts at driving very, very fast.
2. Christine (1983)
Killer vehicle: 1958 Plymouth Fury
Perhaps the most famous killer car in horror, Christine is the vengeful Plymouth Fury from Stephen King's classic 1983 novel and John Carpenter's adaptation, which was released later the same year. While Christine's murderous deeds remain the same in both--killing the various bullies and cops that make the life of her new owner (nerdy teen Arnie Cunningham) a misery, the source of her evil differs. In King's novel, Christine is possessed by the spirit of her previous owner, the now-deceased Roland D. LeBay, who murdered his family and killed himself in the car. Christine in the movie is shown as evil from the very day it rolls off the lot, and it is the car itself that possesses both LeBay and subsequently Arnie. Either way, the scenes of Christine emerging from the darkness to pursue her hapless victims, as Carpenter's ominous synth score pulses on the soundtrack, are some of the scariest of the director's career.
1. Duel (1971)
Killer vehicle: Peterbilt 281 truck
Wildly considered one of the best made-for-TV movies, Duel introduced America to young director Steven Spielberg and delivered some of the scariest killer vehicle thrills of all time. In this case, it's a thundering Peterbilt 281 truck that relentlessly pursues a businessman played by Dennis Weaver in a Plymouth Valiant across the Mojave Desert, after it is overtaken by the Plymouth. Even though the rusty old Peterbilt is not supernaturally controlled, Spielberg stated that he wanted the vehicle to be seen as the movie's true villain, so deliberately avoided showing the driver beyond a few fleeting shots. "The unseen is always more frightening than what you throw in the audience's face," he said in the movie's DVD documentary.
Movie Database
New Releases
Full Movies
Spotify Horror Playlist
Amazon Prime
Newest Movie Lists
125 Best Horror Movies
Movies w/o Jump Scares
Movies for Newbies
Movies for Gorehounds
Horror Movie Trilogies
Movies like
My Watchlists
Sharable Lists
Submit Review
Spread The Horror
CREATE ACCOUNT
Search All 37 Car Horror Movies Best Car Movies
More results... (60)
Genre Action (11) Adventure (2) Aliens (179) Animation (1) Anthology (132) Black Horror (83) Cabin in the Woods (182) Classic (407) Classic Comedy (20) Classic Creature (105) Classic Crime (7) Classic Drama (10) Classic Haunted House (21) Classic Mystery (21) Classic Sci-Fi (28) Classic Silent (33) Classic Thriller (19) Classic Vampires (24) Classic Werewolves (10) Classic Zombies (2) Comedy (853) Creatures (958) Crime (52) Demons (414) Documentary (83) Drama (1) Family (1) Fantasy (1) Featured Classic (43) Featured Psychological (61) Featured Supernatural (92) Found Footage (177) Gore (357) Haunted House (402) History (1) Holiday (209) Killer (796) Love Sick (130) Mystery (40) Possession (550) Psychological (1821) Romance (6) Science Fiction (1) Slasher (758) Supernatural (2496) Survival (1349) Thriller (1932) TV Movie (1) Twisted Mystery (1618) Vampires (373) Vengeance (111) War (95) Werewolves (120) Western (2) Zombies (342)
Style Arthouse (109) Australian (56) B Horror (1802) Blumhouse (102) Bollywood (31) British (269) C-Horror (33) Canadian (60) Cheap Scares (1261) Creative Kills (1585) Erotic (80) Featured New Release (1) Filmoon (4) French (61) Full Movies (233) German (47) Hollywood (564) Horror Short (117) Italian (95) J-Horror (156) K-Horror (88) LGBT (259) Mexican (47) New Release (66) Popcorn (1026) Reboot (121) Slow Burn (1205) So Bad It's Good (64) Spanish (70) Upcoming (26) Wild Ride (371)
Streaming Hulu (334) Netflix (487) Prime (931) Shudder (769) Tubi (745)
People Alfred Hitchcock (6) Barbara Crampton (13) Barbara Steele (16) Bela Lugosi (34) Bert I. Gordon (11) Boris Karloff (38) Bruce Campbell (16) Caroline Munro (10) Christopher Lee (46) Clive Barker (14) Danielle Harris (10) Dario Argento (27) David Cronenberg (13) David Lynch (5) Debbie Rochon (28) Dee Wallace (19) Edgar Allan Poe (40) Eli Roth (14) George Romero (17) Guillermo del Toro (13) H. P. Lovecraft (31) James Wan (15) Jamie Lee Curtis (10) Jeffrey Combs (26) Jess Franco (44) Jessica Cameron (11) John Carpenter (18) John Carradine (58) Katharine Isabelle (11) Lucio Fulci (23) M. Night Shyamalan (7) Mario Bava (15) Peter Cushing (42) Rob Zombie (8) Roger Corman (47) Sam Raimi (20) Stephen King (47) Takashi Miike (12) Takashi Shimizu (20) Tiffany Shepis (16) Tobe Hooper (21) Tom Savini (27) Tony Todd (21) Val Lewton (8) Veronica Cartwright (7) Vincent Price (30) Wes Craven (31) William Castle (15)
Year 1915 1920 1921 1922 1923 1924 1925 1926 1927 1928 1929 1930 1931 1932 1933 1934 1935 1936 1937 1938 1939 1940 1941 1942 1943 1944 1945 1946 1947 1948 1949 1950 1951 1952 1953 1954 1955 1956 1957 1958 1959 1960 1961 1962 1963 1964 1965 1966 1967 1968 1969 1970 1971 1972 1973 1974 1975 1976 1977 1978 1979 1980 1981 1982 1983 1984 1985 1986 1987 1988 1989 1990 1991 1992 1993 1994 1995 1996 1997 1998 1999 2000 2001 2002 2003 2004 2005 2006 2007 2008 2009 2010 2011 2012 2013 2014 2015 2016 2017 2018 2019 2020 2021 2022 2023 2024
Car Horror Movies
Love horror movies about evil cars? All Horror has you covered! Check out all the car horrors we could find below including Christine, The Car and The Cars That Ate Paris. And the best part is you can make your own public watchlist to share with friends.
Phantom Racer (2009)
Supernatural , Vengeance | Cars , Haunted
Seventeen years ago, NASCAR racer Cutter McCullough died in a fiery crash. But death can't stop a man driven by revenge. He and his car are back from the grave to settle a score with his old girlfri...
Blood Car (2007)
In the near future, gas prices are at an astronomical high. One man is determined to find an alternate fuel source. That alternate fuel source turns out to be blood...HUMAN BLOOD....
Drive Thru (2007)
Horror gets Super Sized when Horny The Clown, the demonic mascot of "Hella-Burger," starts slashing Orange County teenagers with his meat cleaver from Hell....
Unspeakable (2003)
Thriller | Cars , Torture
A flawed attempt to map the mind of a brutal serial killer leads to a horrifying battle for survival in director Thomas Wright's visceral thriller. Despite vocal objections from Warden Blakely (Dennis...
Tail Sting (2001)
Creatures | Cars , Airplanes
A pack of massive genetically altered Scorpions escape containment on an airplane, turning passengers into victims and forcing one ordinary woman to confront her worst fears....
The Forsaken (2001)
Vampires | Cars , Teens , Virus
A young man is in a race against time as he searches for a cure after becoming infected with a virus that will eventually turn him into a blood-sucking vampire....
Terror Taxi (2000)
Gilnam, a diligent taxi driver plans to propose to his girlfriend, Yu-jeong. However, when Gilnam takes off to meet Yu-jeong with armful roses, he gets in a hit-and-run accident and dies on the spot. ...
Drive In (2000)
A man, confined to a room across from a drive-in theater showing only horror movies, escapes and goes on a killing rampage. ...
Trucks (1997)
Survival , Thriller | Cars , Sci-Fi , 90's
Based on the short story by Stephen King, this tells the tale of trucks suddenly coming to life and attacking their owners....
Nature of the Beast (1995)
Killer | Cars , Desolate , Serial Killer , 90's
Two men, both hiding a deadly secret, are on a murderous rampage through the desert....
Would it Kill You to Subscribe?
Get horror news, reviews and movie recommendations every Friday!
We respect your email privacy
Seriously, signup for our newsletter or Freddy will hunt you in your dreams.
Fangs Out (2023)
Goldilocks and the Three Bears: Death and Porridge
Fear the Night (2023)
Hell House LLC Origins: The Carmichael Manor (2023)
Night of the Hunted (2023)
The Puppetman (2023)
V/H/S/85 (2023)
Maid Droid (2023)
It's a Wonderful Knife (2023)
House of Dolls (2023)
Sister Death (2023)
Humanist Vampire Seeking Consenting Suicidal Person (2023)
The Exorcists (2023)
El Conde (2023)
Woman in the Maze (2023)
When Evil Lurks (2023)
Dear David (2023)
Elevator Game (2023)
Aberrance (2022)
Spirit of Fear (2023)
The Glenarma Tapes (2023)
No One Will Save You (2023)
Deliver Us (2023)
The Origin (2022)
GET KILLER MOVIE RECOMMENDATIONS!
Discover new horror movies and get spoiler-free reviews every friday.
The Coolest Vehicles in Horror Movies, Ranked
Sometimes vehicles in horror films can be the most iconic aspect of a horror movie.
Horror movies have been scaring generations of moviegoers for as long as the moving picture has been around. There are all kinds of iconic imagery from horror movies throughout the decades, from Jason's hockey mask to Freddy's finger knives, from a head-cocked Michael Myers to Linda Blair's head doing a demonic 180-degree turn. Memorable images from horror movies do not stop with characters or weapons; some classic horror movies include vehicles that have become synonymous with the films they appear in.
Update October 9, 2023: For all you gearheads out there, this article has been updated with even more great horror movie cars in honor of Halloween.
A cool car can make or break a movie. It is the getaway vehicle for heroes, or the weapon of choice of a killer, or even a killer itself. Think about how cars are so vital to horror films, as everyone knows the cliche of a car not starting in a scary moment. These are the coolest vehicles in horror movies, ranked!
11 '72 Cadillac Eldorado - Highwaymen (2004)
Jim Caviezel stars as a man on a mission for revenge in Highwaymen , which follows the grief-stricken Rennie Cray as he hunts down the hit-and-run serial killer Fargo (Colm Feore), who was responsible for the death of his wife. After severely injuring Fargo in a brutal confrontation and serving prison time for the assault, a newly released Rennie is determined to locate the murderer and avenge his beloved wife, searching for the now wheelchair-bound Fargo's 1972 Cadillac Eldorado as he prowls the streets for his next target.
The deranged madman acquires prosthetic limbs and ends up building himself into the Cadillac, and swiftly sets his sights on continuing his brutal rampage as he chooses singer Molly Poole (Rhona Mitra) to be his latest victim. The gritty cinematography and terrifying car chase sequences only add to the taut nature of the film as the Cadillac-driving killer refuses to give up his murderous crusade.
10 1978 Ford Pinto Runabout - Cujo (1983)
What better way to evade a blood-thirsty rabid St. Bernard than to take cover in a classic '70s Ford Pinto? In the big screen adaptation of the Stephen King hit Cujo , devoted stay-at-home mom Donna Trenton (Dee Wallace) and her young son Tad find themselves terrifyingly stuck in their car after the once easygoing canine is bitten by a rat that causes it to wreak havoc on the citizens of the small town. The fear-stricken duo must fight to stay alive and battle their own claustrophobia as they become trapped in their Ford Pinto, as the violent and crazed animal attempts to bulldoze his way into the vehicle. The classic car has since become synonymous with the flick amongst horror fans.
9 '60 Chevy Impala - Jeepers Creepers (2001)
When college students and siblings Trish (Gina Philips) and Darry Jenner (Justin Long) hop in their '60 Chevy Impala to head home for spring break, the pair's idyllic drive through the Florida countryside is completely destroyed when they become terrorized by a sadistic truck driver in Jeepers Creepers . Their routine road trip becomes a race for survival as the pair are relentlessly hounded by an ancient-old creature that awakens every 23rd spring and goes on a 23-day murder spree and will stop at nothing to claim its newest victims. Trish and Darry seek refuge in their Chevy Impala as they attempt to outmaneuver the monster, doing so in style.
8 '72 Ford Club Wagon - The Texas Chain Saw Massacre (1974)
John Carpenter's Halloween is most typically associated with starting the slasher genre we know today. It is The Texas Chain Saw Massacre that introduced us to the slasher four years before Michael Myers was stalking Haddonfield. Considered a controversial movie by many, even earning the reputation of being banned in several countries . Despite this, the Tobe Hooper-directed film has been a cult favorite amongst horror films since its 1974 release.
The movie tells the story of 5 young kids who find themselves at the mercy of the killer Leatherface and his psychotic family members. The five friends travel in their 1972 Ford Club Wagon, an iconic-looking van that carries the characters around Texas and to their ultimate demise.
7 '71 Plymouth Barracuda - Phantasm (1979)
In the independent '70s cult classic Phantasm , a demented supernatural mortician known as the Tall Man (Angus Scrimm) goes on a killing spree and begins to reanimate the dead and bring them back to life as zombies, bringing a horrific plague on the residents of a small town. After 13-year-old Mike Pearson (A. Michael Baldwin) investigates the eerie occurrences, he attempts to convince his older brother Jody that something nefarious is at play, and along with Jody's wise-cracking pal Reggie, the trio try to take on the Tall Man and his undead minions.
In the influential horror flick, Jody drives a sleek '71 Plymouth Barracuda, running all over town in the effortlessly cool car as the guys attempt to end the Tall Man's menacing reign of terror. The success and fan devotion for Phantasm helped establish an enduring franchise and four spine-tingling sequels.
6 1950 Aston Martin DB 2/4 - The Birds (1963)
The "Master of Suspense" Alfred Hitchcock , is no stranger to having his lead characters drive insanely enviable cars, and Tippi Hedren's role as San Francisco socialite Melanie Daniels in his acclaimed hit The Birds is no exception. In the classic horror-thriller, the citizens of Bodega Bay are terrorized by brutal bird attacks in an adaptation of the Daphne du Maurier short story of the same name. Melanie drives a stunning 1950 Aston Martin DB 2/4 that she uses to escape the malevolent animals, fleeing the blood-thirsty birds in fashion in the Golden Globe-nominated picture.
5 '70 Chevy Nova - Death Proof (2007)
An often-overlooked and underrated Quentin Tarantino film, Death Proof follows the tale of three young girls being hunted down by a psychopathic, murderous stuntman. Stuntman Mike, one of Tarantino's best movie characters , drives a black 1970 Chevy Nova throughout the film that acts as both his ride and his murder weapon of choice. While the grindhouse-style film may not have appealed to a broad audience, similar to The Texas Chainsaw Massacre , it has a cult following of its own. The all-black Chevy Nova with the white skull and crossbones logo on the front is an iconic, cool, and deadly car.
4 1986 Jaguar Sovereign V12 (Phillip's Car) - Shaun of the Dead (2004)
Shaun of the Dead is the funniest horror comedy of this generation and one of the best zombie movies of all time . The film blends a perfect mixture of horror, humor, and heart . The Edgar Wright classic starring Simon Pegg and Nick Frost follows the duo's characters Shaun and Ed as they try to survive a zombie outbreak while protecting their friends and Shaun's Mom. After hatching a plan of attack, "Take car. Go to mum's. Kill Phil, grab Liz, go to the Winchester, have a nice cold pint, and wait for all of this to blow over", Shaun and Ed arrive at Shaun's mother's house ready to kill a supposed zombie infected Phillip, Shaun's stepfather.
Related: Here's Every Edgar Wright Film, Ranked
Upon arriving, Ed's eyes were drawn to Phillip's 1986 Jaguar in the driveway. After convincing his Mom and Phillip, who indeed has been bitten, to flee with him and Ed, we see Ed has crashed their car in a plot to force the group into the Jaguar. The group, now in the Jag, race around town to rescue their friends until the car is ultimately abandoned with a now zombie Phillip inside. This classic and cool car plays a pivotal role in one of the funniest sequences in the movie, helping to make Shaun of the Dead the re-watchable comedy that it is today.
3 '73 Oldsmobile Delta 88 - The Evil Dead franchise
Perhaps one of the most expansive Easter eggs in movie history, Sam Raimi has managed to feature his own personal 1973 Oldsmobile Delta 88 in nearly every movie he has directed. Nowhere is the car more featured than in The Evil Dead series, having made appearances in each film, the television show, and even video games. It is the car of the series' primary protagonist, Ash Williams, played by Bruce Campbell, in what has become one of his grooviest performances . The Oldsmobile has become as iconic as Ash Himself, finding itself along for the ride on all the demonic adventures.
2 '58 Plymouth Fury - Christine (1983)
What would a list of the coolest vehicles in horror movies be without the original killer car herself and one of cinemas greatest femme fatales ? The titular character and name of the film, Christine is a cherry-red 1958 Plymouth Fury with a jealous, possessive, and murderous mind of her own. After being restored to near-mint condition by her new owner, Arnie, Christine embarks on a wild ride of murder and mayhem, making her (tire) mark on horror movie history.
Related: Here Is Every '80s Stephen King Adaptation, Ranked
1 Ecto-1 - Ghostbusters Series
Who ya gonna call? The Ghostbusters , of course, but they certainly aren't going to walk to where you need them. They're going to arrive in style inside the 1959 Cadillac Miller-Meteor Sentinel limo-style enloader combination car ambulance conversion known as Ecto-1. Equipped with all the ghost-busting supplies the group may ever need, the Ecto-1 has become as iconic as the Ghostbusters themselves.
Tickets & Showtimes
Trending on RT
Halloween TV and Streaming Calendar 2023: Horror Movies, Eerie Episodes, Spooky Specials, and More
Watch for new titles like series "the fall of the house of usher" and movie "five nights at freddy's," halloween episodes, holiday specials, and horror movie marathons..
TAGGED AS: halloween , Horror , movies , streaming , TV
Horror film Appendage is now streaming on Hulu (Photo by Hulu)
Spooky season is upon us and streaming services have released their Halloween-themed programming lineup for the entire month of October. You want new horror movies, petrifying TV shows, spooktacular specials, and ravenous reality shows? They're all here. We bet you'll find something to scratch that Halloween itch every night of the month.
Below are links to each streaming service's respective horror hubs, including the new titles added this month. Freeform's "31 Nights of Halloween" is celebrating its 25th anniversary by delivering a month-long roster of pumpkin-flavored programming to delight the senses. Titles on the docket this year include Hocus Pocus , the 30th anniversary of Tim Burton's The Nightmare Before Christmas , and the Freeform premieres of Encanto , Zombies , and Zombies 2 . Hulu is striking back with Huluween, a truly scary slate that features titles like Ash vs Evil Dead , Stephen King's Rose Red, The Boogeyman , and The Mill . Disney+'s Hallowstream offers more family-friendly fare like Haunted Mansion , Marvel's Werewolf By Night in color, and the premiere of spooky series Goosebumps .
Netflix never skimps on the Halloween goodness. This year, Mike Flanagan's ode to Edgar Allan Poe, The Fall of the House of Usher , will be a must-watch for horror fans. The streamer's "Halloween Favorites" collection features subcategories including "This Place is Evil," "Zombies, Vampires and Ghouls," "Horror Hidden Gems," "Teen Screams," and "High Brow Horror." Max has season 2 of Spanish horror hit 30 Coins , the shark-themed craziness of Meg 2: The Trench , the Final Destination movies, selections from the Conjuring -verse, fun classics like Beetlejuice , Little Shop of Horrors , and so much more. Let's not forget Peacock: season 3 of Chucky , the Halloween franchise, classic Universal Monsters movies, and more frightful goods will be available to stream.
Here are quick links to the hubs and a calendar of Halloween programming for 2023. Check back, as we will update the calendar as new titles are confirmed.
Halloween-Themed Streaming Channels and Network Hubs: • Disney+ • Freeform • Max • Hulu • Paramount+ • Peacock • Prime Video • Netflix • Tubi


On an Apple device? Follow Rotten Tomatoes on Apple News .
Related News
The Best New TV Shows of 2023 Ranked
TV and Streaming Shows About Ghosts Ranked
The Fall of the House of Usher Exclusive Sneak Peek: Dreams
The Ultimate TV Fang-Off: Vote for the Best Vampire
The Fall of the House of Usher Reviews: 'Deliciously Macabre' and 'Triumphant,' Critics Say
Movie & TV News
Featured on rt.
October 11, 2023
Top 10 Horror Franchises Ranked
Top Headlines
The Best New TV Shows of 2023 Ranked –
TV and Streaming Shows About Ghosts Ranked –
Netflix's 100 Best Movies Right Now (October 2023) –
100 Best Anime Movies of All Time –
Disney: 100 Years, 100 Essential Movies –
All Quentin Tarantino Movies Ranked –
Choose country
United Kingdom
United States
Search results
Find a manual, 10 killer cars and trucks from movies and tv (plus a killdozer), you are here.
People tend to love a baddie, be they on the TV or the cinema screen. But if there's something people love even more than baddies, it's the cars they drive. And if that car capable of nefarious deeds on its own, then all the better.
Films of the 1970s and early 80s featured many killer cars, which have become arguably even more famous and feared than their human co-stars. Here are 10 of the most evil and malicious vehicles ever to menace the roads, in no particular order...
Christine - 1958 Plymouth Fury
This is it, the poster child for menacing, evil, killer cars, and of course it dripped from the pen of the master himself, Stephen King. Take one horror story about a Plymouth Fury possessed by a psycho killer, and have it directed by genre master John Carpenter, and you have a film and killer that stands the test of time. Like all horror movies, Christine is symbolic and the relationship between car and owner is like a self-destructive romantic relationship with an obsessive lover.
Duel - 1960 Peterbilt 281
This movie is nothing but road rage between a stressed out everyman and a maniac truck driver, stretched out for 90 minutes. Dennis Weaver is a mild-mannered salesman who has been on the road in his bare bone, underpowered Plymouth Valiant for too long. We never really meet the driver of the truck, but how can you ever forget that rusty and crusty semi, looming large in the rearview mirror? Like a lot of horror, stretching back to the original Frankenstein, here the killer truck represents technology gone out of control of humanity, whom it was created to serve.
The Hearse - 1951 Packard Hearse
There is just something menacing about a hearse, even when empty, and especially when it is one of the over-wrought, ornate, cars of the 1950s or before. If you drive a hearse, you ought to be extra careful if carrying the body of a devil-worshipping witch, lest you crash and forever haunt the town she died in, like in this film. Much like in Christine, the curvy, stylized cars from the 1950s convey evil to the modern eye like the ornate Victorian Gothic style of haunted houses.
The Car - 1971 Lincoln Continental Mark III (customized by George Barris)
No explanation is ever given for how the sleek, black, luxury car that terrorizes the town in this film came to be. It appears to be driverless, supernatural, and indestructible as if a demon has somehow taken form in metal. It cannot cross sacred ground, but it can throw itself into barrel rolls, and leap into the air to crash through the windows of a house. Notably, in the show Futurama , when Bender the robot become an evil, killer "were-car", the car he transforms into is the car from this movie.
The Wraith - 1986 Dodge M4S Turbo Interceptor Concept Car
This car is long, low, and black, and kills plenty of people in this movie, but don't worry, it is only out for revenge. The car in the movie is possessed by the ghost of a street racer killed by another driver in a race, or possibly it is the form gearheads take in the afterlife? Anyway, the car is supernaturally fast, and one by one kills the whole gang of racers responsible for the "accident".
Maximum Overdrive - 1980 Western Star 4800 (with green goblin head)
This movie, based on a Stephen King story and directed by him as well, features plenty of autonomous killer machines, but the green goblin truck is their leader. Though it is more of a horror/comedy, who wouldn't be scared by ten tons of truck trying to run them down and wearing a maniacal mask?
Knight Rider - 1982 Pontiac Trans Am K.A.R.R.
K.I.T.T. was a wisecracking robot car with a mind of its own dedicated to helping humanity, but the original prototype K.A.R.R. had some bad programming that made him evil. In every genre hero franchise, there are always evil twin stories to be told, and Knight Rider had both an evil twin of the car and an evil twin of Michael Knight himself. Virtually identical to the good version, he has a creepier sound and voice, and later a two-tone silver/black paint job, which makes it look even cooler than K.I.T.T.
The Love Bug - 1965 Volkswagen Beetle Horace the Hate Bug
Since the 1960s people have loved Herbie, the Love Bug from the Disney movies but it wasn't until the 1997 TV movie that we found out his origins. In this installment we meet the German scientist whose love for his deceased wife gave Herbie his heart. Also in this movie, he is forced to create another autonomous bug, only fueled by evil and hate, who comes to be called Horace. All in black, covered in louvers and spikes, with blacked out windows, Horace is every bit as sinister as his brother is adorable.
Supernatural - 1963 Dodge D200 Powerwagon
Supernatural follows the adventures of two brothers who hunt ghosts and other mythical baddies. In an episode titled "Route 666," they go up against a big, bad, racist pickup truck that has been hunting down and killing African-Americans in Missouri. For anyone from the big city, a big old pickup truck can be a bit frightening, but this particular one, jacked up on huge wheels and seemingly without a driver is seriously terrifying.
Killdozer - Caterpillar D9 Bulldozer
Six men on a deserted island building an airstrip uncover a meteor from outer space, and now are in a battle for their lives with a killer bulldozer. Semi trucks can be menacing, but bulldozers really do appear unstoppable, especially if one if trying to demolish your house or destroy a beloved strand of trees. One more symbol of the destructive march of progress from the 1970s.
(all images copyright their respective production companies)
Recommended for you
Latest Tips & Tutorials
The 9 best Halloween-themed movies to watch this season
Get in a festive mood with the help of these great horror films
Newsletter sign up Newsletter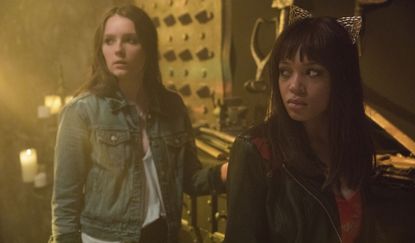 'Hell Fest'
'Terrifier 2'
'Tales of Halloween'
'Hell House LLC'
'Ghostwatch'
'WNUF Halloween Special'
'Halloween'
'Trick 'r Treat'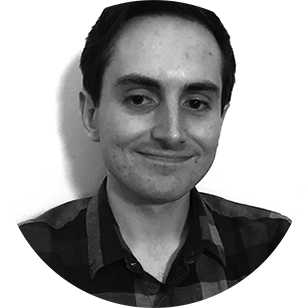 A free daily digest of the biggest news stories of the day - and the best features from our website
Thank you for signing up to TheWeek. You will receive a verification email shortly.
There was a problem. Please refresh the page and try again.
Spooky season is here, and nothing will get you in a festive mood like a great horror film where the characters themselves are celebrating Halloween. From slashers to anthologies to a controversial British broadcast, these are some of the best horror movies that take place on or around Oct. 31.
'Hell Fest' (2018)
A masked killer hides in plain sight to target Halloween carnival attendees who think he's part of the experience in this underrated slasher. "Hell Fest" captures the fun of walking through a haunted house while laughing along with friends, and excellent production design makes it ideal for throwing on at a Halloween party. If it only featured a more memorable mask design for the killer, the movie might have become a cult classic.
'Haunt' (2019)
"Haunt" would pair perfectly with "Hell Fest" for a double feature, as it shares a similar plot following a group of friends who go to an extreme haunted house and slowly realize their lives are actually in danger. It's not quite as festive as "Hell Fest," but better characters and scares make "Haunt" stronger overall.
Subscribe to The Week
Escape your echo chamber. Get the facts behind the news, plus analysis from multiple perspectives.
Sign up for The Week's Free Newsletters
From our morning news briefing to a weekly Good News Newsletter, get the best of The Week delivered directly to your inbox.
'Terrifier 2' (2022)
"Terrifier 2," which sees a killer clown commit a series of insanely graphic murders on Halloween, is the modern equivalent of a sleazy grindhouse film from the 1970s. It's a trashy, repulsive, flawed, and perversely enjoyable slasher, with seriously impressive practical gore effects for the budget. But viewers who can't stomach extreme gore should stay away, as this might be the most sadistically bloody horror film ever made.
'Tales of Halloween' (2015)
Ten spooky stories, each directed by a different filmmaker, unfold in the same town on Halloween in this breezy anthology. Like any anthology, some segments are better than others. But almost all are solid, and there are enough that even if you're not vibing with one, another you might like better will start before you know it.
'Hell House LLC' (2015)
Some of the creepiest scenes in found-footage horror history can be seen in "Hell House LLC," a faux documentary about a tragedy that occurred on the opening of a fictional haunted house. The movie does a lot with a little, relying on simplistic scares that usually don't need music or loud stingers to be effective. It also utilizes the mockumentary format in a smart way, leading to a creative, and haunting, final reveal.
'Ghostwatch' (1992)
This legendary British horror film is sort of a '90s version of "The War of the Worlds." It aired on BBC1 on Halloween 1992 and is presented as a live investigation of a haunted house. But a real television presenter and journalist, Michael Parkinson, stars as himself, which is part of what led many viewers to believe it was real. As a result, the film sparked so many complaints that it was never aired in the UK again. If you can make yourself forget that "Ghostwatch" is scripted, it's a chilling experience.
'WNUF Halloween Special' (2013)
Similar to "Ghostwatch," "WNUF Halloween Special" is meant to look like a live news broadcast where a journalist explores a haunted house on Halloween 1987. But what sets it apart is that the action is broken up by lengthy breaks for fake commercials, all of which are stunningly faithful to what local news ads would look like at the time. This adds to the authenticity and creates a delightfully festive atmosphere. "WNUF" is more nostalgic and fun than it is scary, but what fun it is.
'Halloween' (1978)
It's an obvious pick for a reason, as no Halloween season would be complete without a rewatch of John Carpenter's 1978 classic. It remains the greatest slasher of all time, and what not all its sequels understood was that Carpenter's restraint, both in regards to the gore and to its villain's unknowable motives, made it that much scarier.
'Trick 'r Treat' (2009)
The best Halloween movie is undoubtedly " Trick 'r Treat ," a pitch-perfect anthology that doesn't simply take place on Oct. 31. No, the movie is about Halloween more fundamentally, exploring the traditions that define the holiday and what it means in our lives at various ages. It's everything that makes Halloween special distilled into a tight, highly rewatchable package.
Continue reading for free
We hope you're enjoying The Week's refreshingly open-minded journalism.
Subscribed to The Week? Register your account with the same email as your subscription.
Sign up to our 10 Things You Need to Know Today newsletter
Brendan is a staff writer at The Week . A graduate of Hofstra University with a degree in journalism, he also writes about horror films for Bloody Disgusting and has previously contributed to The Cheat Sheet , Heavy , WhatCulture , and more. He lives in New York City surrounded by Star Wars posters.
Today's Big Question Israel's controversial prime minister presented himself as the the country's protector. Critics say he failed.
By Joel Mathis Published 10 October 23
Talking Point How a third-party bid from an increasingly popular fringe candidate could change the electoral calculus of 2024
By Rafi Schwartz Published 10 October 23
Instant opinion Opinion, comment and editorials of the day
By Harold Maass Published 10 October 23
The Explainer Some reactions in the film are more genuine than you might think
By Brendan Morrow Published 6 October 23
The Week Recommends These spots are perfect for scaredy cats, ghost hunters and everyone in between
By Catherine Garcia Published 5 October 23
The Explainer The highs and lows of the gory horror soap opera
By Brendan Morrow Published 29 September 23
The Explainer Taylor Swift and Martin Scorsese are coming to a theater near you
By Brendan Morrow Published 25 September 23
Speed Read Actors are still on strike, but the Writers Guild of America says it struck an 'exceptional' deal after 5 days of marathon talks
By Peter Weber Published 25 September 23
TIFF's actor-directed films ranged from 'hugely thrilling' to 'abysmal'
By Brendan Morrow Published 17 September 23
Speed Read Which would-be Oscar contenders got a boost?
By Brendan Morrow Published 10 September 23
In Depth Your guide to the expanding world of Ed and Lorraine Warren
By Brendan Morrow Published 6 September 23
Contact Future's experts
Terms and Conditions
Privacy Policy
Cookie Policy
Advertise With Us
The Week is part of Future plc, an international media group and leading digital publisher. Visit our corporate site . © Future US, Inc. Full 7th Floor, 130 West 42nd Street, New York, NY 10036.

Sign up and get $300 off your new policy!
Hell on Wheels – 10 Horror Movie Monster Cars
Driving can be scary . Cars can be scary. Everyone's most likely experienced some sort of bone-chilling terror at the gas pump over the past few years even just because fuel prices go up ! Although the cost of filling up your tank has become the stuff of nightmares..at least your car isn't displaying a mind of its own or even evil tendencies (even though you might feel that way after pulling out of your station).
However, why not look at a few real horror films starring malevolent and iconic automobiles to remind ourselves that real life is never really that frightening. Whether operated by predatory truckers, speed-loving psychopaths, or unseen supernatural forces that couldn't be bothered to wait in line at the DMV along with the rest of us, these car monsters are terrifyingly on par with other movie monsters such as Dracula, Freddy Kruger, and the rest of the maniacal beasts in cinema. Here's a look at the most haunting rides ever put to screen:
10.) Highwaymen – 1972 Cadillac Eldorado
9.) Joy Ride – 1985 Peterbilt 359 EXHD
8.) Dead End – 1951 Cadillac Funeral Coach
7.) Duel – 1955 Peterbilt 281 tanker truck
6.) Evil Dead Series – Oldsmobile Delta 88
5.) The Car – Barris Lincoln
4.) Tremors – Jeep Gladiator/Pickup
3.) Jeepers Creepers – Chevy COE
2.) Death Proof – Chevy Nova
1.) Christine – Plymouth Fury
These movies are fictional, some even too ridiculous to be real but they remind us that the real scares of the road really aren't that big a deal compared to make-believe terror. Do you have a favorite auto horror film ? Let us know what car gives you chills faster than an over-active air conditioning unit and share!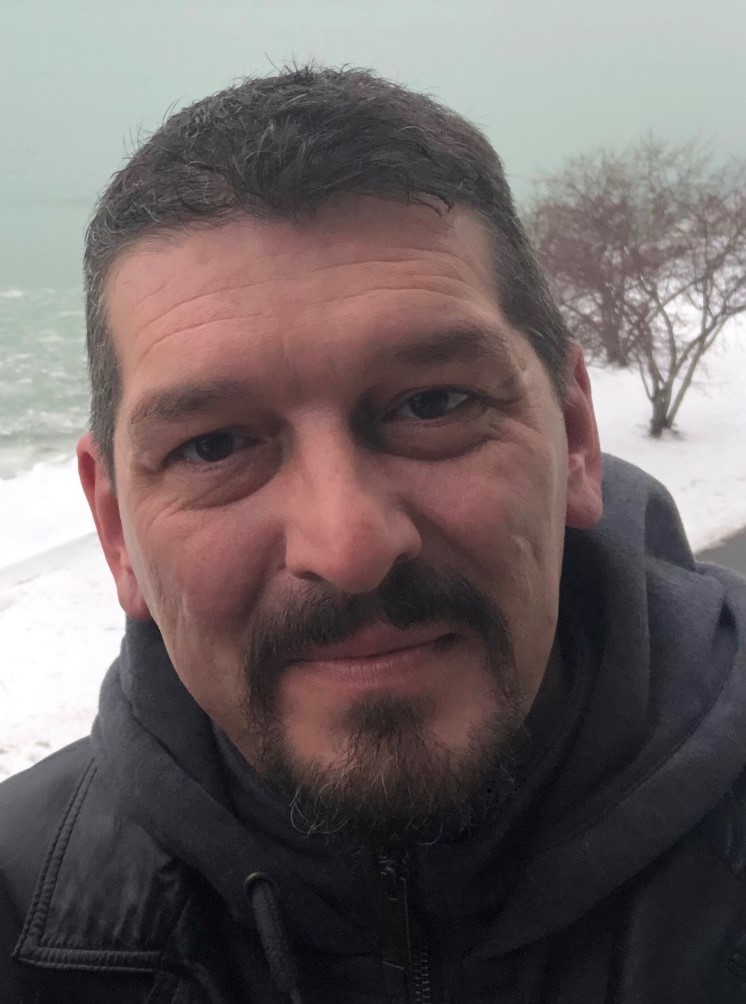 Alex has worked in the automotive service industry for over 20 years. After graduating from one of the country's top technical schools, he worked as a technician achieving a Master Technician certification. He also has experience as a service advisor and service manager. Read more about Alex.
More like this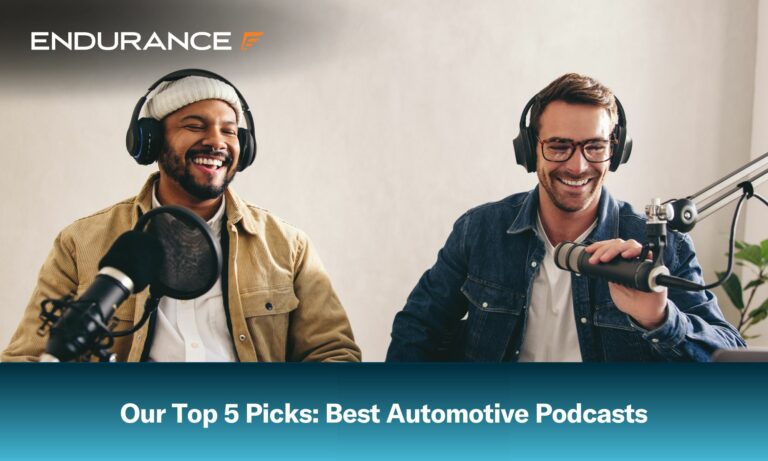 Our Top 5 Picks: Best Automotive Podcasts
Car enthusiasts are always looking to learn more about a complex and constantly changing industry. One way to tackle this task is through automotive podcasts. These shows offer a treasure..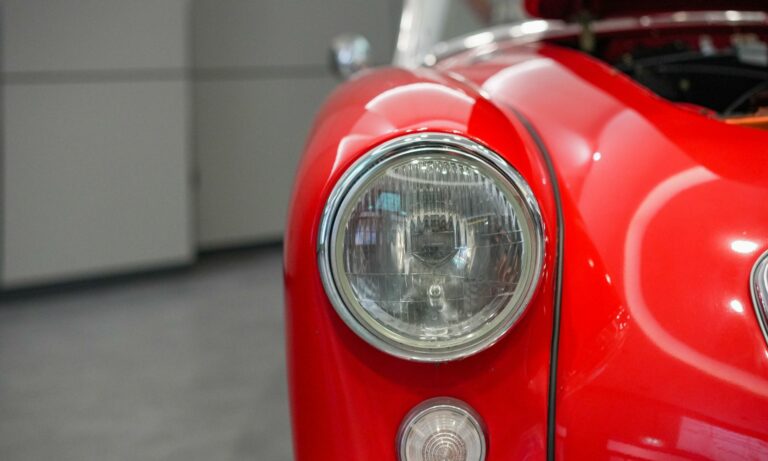 Our Picks for Top 10 Movie Cars of All Time
Moviegoers don't need to be car lovers to appreciate the legendary vehicles that have graced the big screen over the decades. These automobiles have helped to tell the stories and..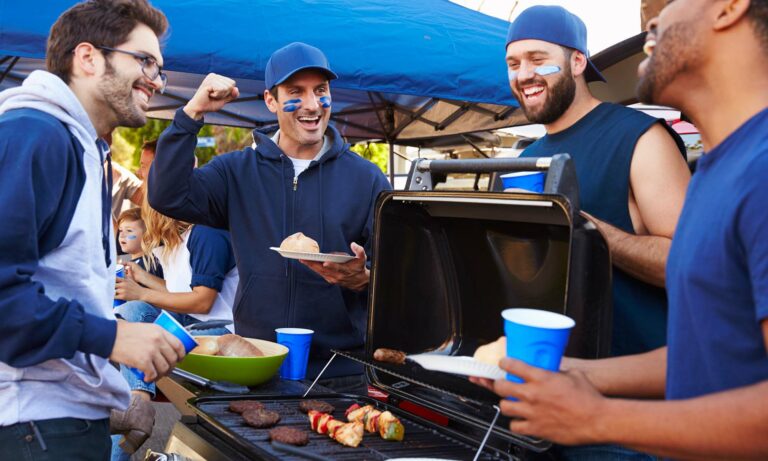 10 Tailgating Accessories for Your Vehicle
When football season arrives, it only means one thing—tailgates! But while die-hard fans are sure to have enjoyed a tailgate or two (or 200) in their time, many might not..
Get started with a FREE quote.
Thank you—request received.
Your protection is our top priority. Your quote is in progress and you will receive a confirmation email shortly.
Get a text when your quote is ready.
Want to skip the wait, hello, tesla owner.
We're here to make sure you get the most comprehensive EV protection. That's why we've partnered with Xcelerate Auto to offer you transparent and dependable Tesla coverage.
Want us to contact you about XCare coverage for your Tesla?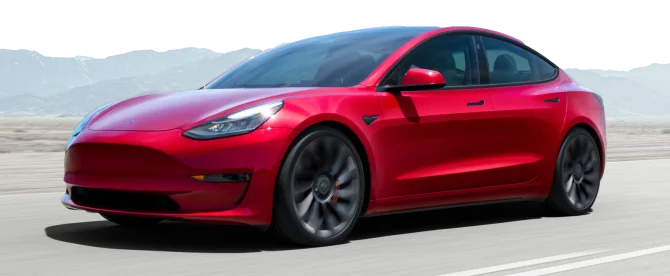 All set! Check your texts for a welcome message from us.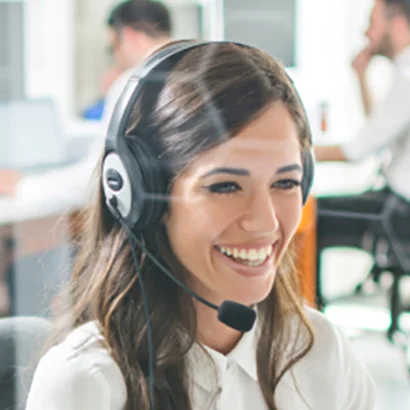 Skip the Wait! Call Now.
Speak with a vehicle protection plan specialist and get $300 off any new policy instantly.
Request your FREE quote now
You're almost done.
Simply fill out the information below and we will follow up fast with your free no-obligation quote.
By clicking the button, you consent to Endurance using automated technology to call, email, and text you using the contact info above, including your wireless number, if provided, regarding auto protection or, in California, mechanical breakdown insurance. You also agree to the Endurance Privacy Policy and Terms and Conditions . Consent is not a condition of purchase, and you can withdraw consent at any time. Message and data rates may apply.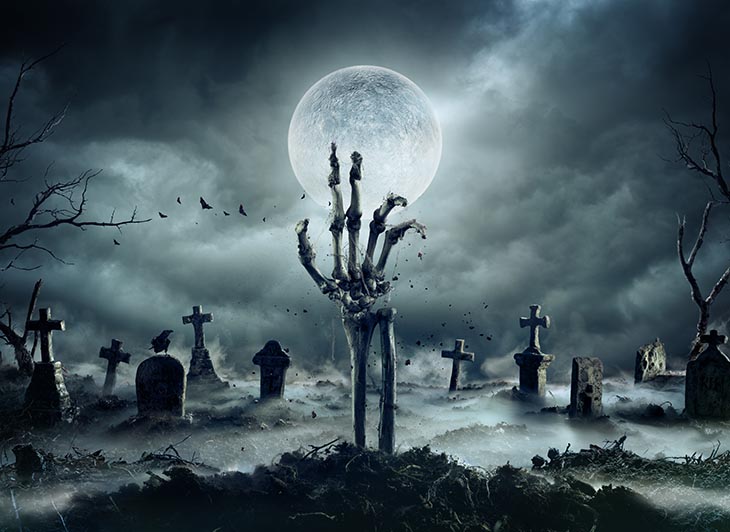 The top 8 most famous car horror movies of all time
It's that time of year. A time of pumpkins and skeletons. Of little kids dressed as witches and wierdos, and parties where everyone is wearing make-up, not just the girls!
Yes it's Halloween season and we're feeling particularly spooky this year at Creditplus. So we've tried to combine two things that we love – cars and scary films. You might be surprised at just how often cars play a pivotal role in a horror film. We've collected 8 of the most famous horror movie car scenes into one creepy compilation. Starting with the most famous scary car of them all …
1. Christine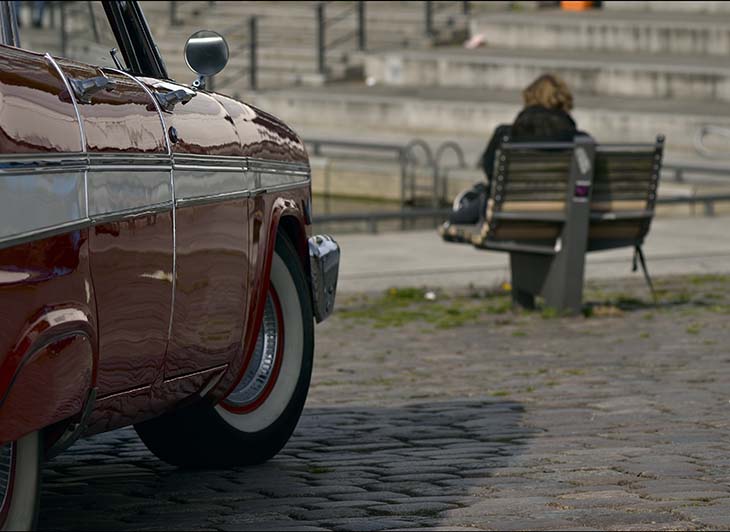 Image:  https://www.flickr.com/photos/8069051@N06/15265072359/
When it comes to horror films, then you can't get much bigger than the two people involved in the 1983 film Christine – Stephen King and John Carpenter. King has written some of the most famous horror stories over the last fifty years, and Carpenter is the film director by a whole range of iconic horror films, from Halloween and The Fog to The Thing . Christine combines both their skills into a horrifying package.
The film tells the story of a young man who buys a red and white Plymouth Fury from a mysterious man. The car is named Christine . It soon becomes clear that the demonic vehicle has a strange affect on its new owner and soon starts terrorising all those who get in his way.  And when the owner gets a new girlfriend, the car becomes frighteningly jealous. A classic of tension and bizarre horror, Christine is the quintessential scary car film.
2. Halloween
Sometimes the car is just the setting for some of the most iconic horror movie moments. And one scene in John Carpenter's Halloween (1978) would have those who watched it checking the back seat of their car for a very long time.
As young high school student Annie gets behind the wheel of her car in her garage, she notices that the windows are all steamed up. Too late! Micheal Myers is in the backseat and he's not there for a car share. One of the scariest moments in one of the scariest films, Halloween means we all take a look in the back seat when we go out for a drive, just in case …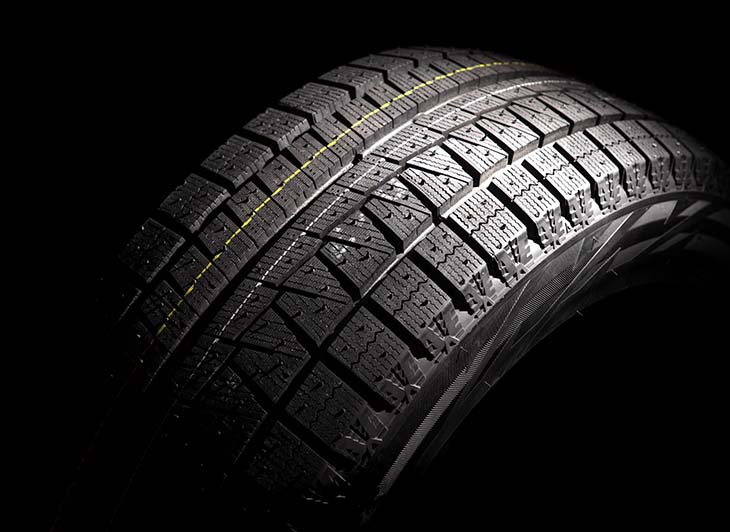 What if it's just a part of a car that's scary? Well that is definitely the case in one of the strangest films you will ever watch – Rubber ( 2010). I will try to summarise the story, but it's not easy. In the middle of the Californian desert, an evil tyre named Robert comes alive. Not only can it roll around by itself, but it also has frightening psychic powers. Soon Robert is on a murder spree, causing mayhem as he uses his psychic powers for evil.
Yes, it's a crazy film. But it's definitely worth a watch for anyone who likes their horror mind-bendingly weird!
The first feature film by one of cinema's greatest directors, Duel (1971) was made by none-other than Steven Spielberg. The film tells the story of a travelling salesmen who finds himself menaced by the unseen driver of a huge, rusted truck.
What makes this film so scary is that there is no reason behind the truck's attacks. It seemed to pick the poor salesman at random, and will stop at nothing to terrorise him as he tries to make his way back home. Many of the tricks and techniques used in this film would be later used by Spielberg in one of the scariest horror films of all time – Jaws .
5. Death Proof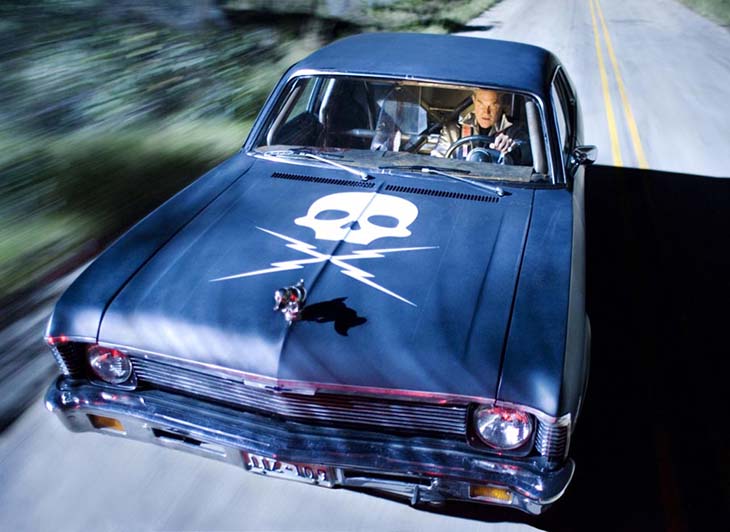 Image:  https://www.flickr.com/photos/generationbass/5119278564
It seems great directors are drawn to horror movies and cars, as Quentin Tarantino decided a killer car would be the ideal for his sole entry into the horror movie genre – Death Proof (2007) . Made in tribute of grindhouse films of the 1960s – trashy, cheaply made films that made up for lack of budget with gore and nudity – Death Proof tells the story of Stuntman Mike, a serial killer who murders his young female victims by driving them around in his car and crashing it on purpose.
Not just an advert for why you should always wear your seatbelt, Death Proof is full of fantastic horror moments as Mike stalks a group of young woman. Sometimes gory, almost always fun, Death Proof is a thrill-ride of a horror film.
6. Joy/Roadkill
Known as Joy Ride in the US, Roadkill in the UK, this 2001 film takes the template created by Duel and updates it for the 21 st century. When a pair of brothers play a practical joke on a lonely truck driver called Rusty Nail, they think it's a spot of harmless fun. But it's not long before the psychopathic big rig driver is hunting them down murderously, desperate to take revenge on those who mocked him.
A genuine thrill-ride of a film, it's also one of the first films produced by JJ Abrams, who would go on to lead the reboots of Star Trek and Star Wars .
7. The Hitcher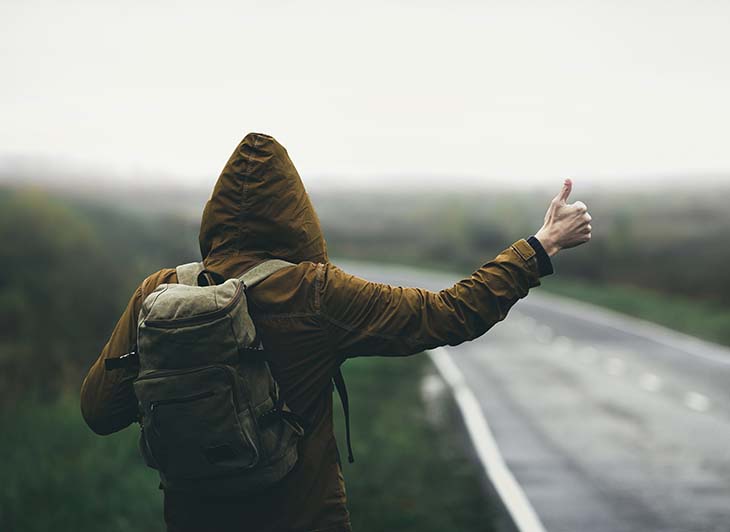 Hitchhiking is less common than it used to be. But back in the 70s and 80s, it was a genuine way to make your way around the country. But it also had its horror stories, with tales of hitchhikers picked up by serial killers and murderers looking for an easy victim.
The film The Hitcher (1986) tells the story of a young couple who pick up a hitchhiker on the side of the road. But it soon turns out that the eponymous Hitcher is a murderous psychopath. Soon, a battle of wits unfurls between the terrorised couple and the murderer, played by the legendary actor Rutger Hauer.
8. Final Destination 2
Some of the best horror films work by showing just how badly things can go wrong in real life. The Final Destination films were great at this, and the opening car crash in Final Destination 2 is one of the most horrifying scenes in any film. Exploding tankers, flying tree trunks, hot tar bursting from a tanker, it's a compilation of gruesome death scenes. When it's revealed it's all a premonition that the lead character had, it comes as some relief.  Until the car wash scene later in the film – enough to leave your car with 'Clean Me' written in the dirt for a long long time. 10 Movie Vehicles Guaranteed to Kill You Faster Than Carbon Emissions
Motor vehicles can kill us any number of ways. Sure, we can get hit by a car or a plane could crash or a train derail, but that's passé! Nowadays planes, trains, and automobiles can kill you uniquely: through climate change.
But don't you miss the good 'ol days when cars would just casually plow through your home while you're on the phone ? Sure, emissions standards from the 1970s and 1980s will clearly wipe out  way  more people but we're in the age of nostalgia porn and gosh darn it! Killer vehicles are supposed to fall in love with their owners or, at the very least, be fueled by some supernatural bloodlust. Hell, even when I was in college I co-wrote and directed a short about a killer El Camino called Blood Oil.   And as self-driving cars become closer and closer to being a consumer vehicle, just  imagine what the future of killer cars will look like!
Keep reading for a look at the 10 best killer vehicles as voted on by The Boo Crew:  Chris Coffel , Kieran Fisher , Brad Gullickson , Rob Hunter ,  Meg Shields , and myself!
10. The Wraith (1986)
Teenage revenge wish-fulfillment fantasy at its finest. After Jamie is murdered by the ruthlessly jealous Packard ( Nick Cassavetes ), he returns to the land of the living as the singular nightmare of the road, The Wraith ( Charlie Sheen ). Covered head-to-toe in black, The Wraith terrorizes the roads behind the wheel of a Dodge M4S Turbo Interceptor. No bully or maniac stands a chance racing alongside or away from the Interceptor. Packard is just future meat under its treads. Vengeance personified in apple pie American muscle. – Brad Gullickson
9. Fender Bender (2016)
Part of what makes Fender Bender so special is the story of its director Mark Pavia . After landing a dream debut of working with HBO and Stephen King on an adaptation of his vampire short story The Night Flier, 19 years would pass before he had an opportunity for a sophomore feature. But during that time the dream didn't die, despite working a 9 to 5, and he used his free time to continue writing which resulted in this creepy throwback slasher. Our killer's MO here, if the name wasn't a giveaway, is to find his victims after getting into mild traffic accidents and murder the shit outta them. The car isn't the killer here, despite being foreboding, but rather The Driver (an indomitable Bill Sage ) who stalks a young girl whose parents are naturally out of town. But be warned, despite the fun 80s vibe, the movie is bleak with a punch of an ending that is shockingly haunting for a slasher. – Jacob Trussell
8. Dead End (2003)
Warning… spoiler for a fifteen-year-old movie driving your way! One of the more common tropes in horror is the whole "they're actually dead" ending. Thanks (and blame) goes to Ambrose Bierce's "An Occurrence at Owl Creek Bridge" for that, but while it's a reveal used too frequently it's also one that's often used too poorly. This wonderfully eerie Christmas-set tale is an exception as it unfolds with such intricate precision as to delight even on a re-watch. A family on a holiday drive experiences terror that takes them one by one into the back of a mysterious hearse, and as the various elements fall into play they do so with beats grim, gory, and glorious for horror fans. All that plus the always phenomenal Ray Wise ? This is a road trip worth taking. – Rob Hunter
7. Maximum Overdrive (1986)
Look, I'm not going to sit here and tell you that Maximum Overdrive is the best Stephen King adaptation ever made. I understand the way the internet works and am well aware of the outrage that would cause. However, I will point out that it is the only King film actually directed by King, features blatant Green Goblin theft and has a soundtrack courtesy of AC/DC. There's also a brutal scene of a small child being crushed by a steamroller. Plus, it has Yeardley Smith running around screaming. And who ties this whole picture together? Mr. Mighty Ducks himself, Emilio Estevez . So now I ask you this – is it possible to have the best King adaptation without having all those things? I think the answer to that question is a firm no but if you disagree I pray that you never run into a renegade soda machine. – Chris Coffel
6. The Car (1977)
Take Jaws but replace the shark with a car and move the story inland. After you do that get James Brolin , and all of his glorious hair, to play the local sheriff determined to bring this killer car to justice. Once you do all of that you'll be left with one of the most kick-ass movies of all time. To exemplify how much this movie kicks ass it's important to know that it features a car so committed to killing that it stalks down a victim and drives through a house to murder her. The first time I watched this film I jumped and cheered during that scene and I haven't stopped cheering since. Now if you'll excuse me, I believe there is some jackass honking behind me. – Chris Coffel
5. Road Games (1981)
Starring acting art forms Stacy Keach and Jamie Lee Curtis , Road Games is a neat little suspense flick that takes place on the Australian highway. The story follows a truck driver (Keach) and a hitchhiker (Curtis) as they hunt down a serial killer (played by Grant Page ). However, the killer has eyes for a certain hitchhiker and they might not need to do much chasing to find him after all. The film owes a small debt to Hitchcock's Rear Window , but this is way more entertaining than that movie. Speaking of Hitchcock flicks, Road Games led to director Richard Franklin directing the 80's Psycho sequel. – Kieran Fisher
4. Joy Ride (2001)
Paul Walker was attracted to vehicle movies before the Fast and the Furious franchise. Joy Ride might not be his most famous role, but it's one of the best movies he was ever part of (beaten only by Running Scared and Fast Five ). The film is basically a Hitcher redux that follows three friends on a road trip who encounter a murderous truck driver on the highway. The premise is simple, but there's some strong tension on display here and some thrills to be found. Furthermore, the cast — which also includes Steve Zahn and Leelee Sobieski — is the most 2000's ensemble you're ever likely to see. Movies had more charm back then. – Kieran Fisher
3. Death Proof (2007)
Make no mistake, Stuntman Mike's car is 100% death proof. Thing is, that only applies if you're sitting in the driver's seat. Find yourself the passenger side and you've got yourself a real big problem. Sociopathic and scratched up, Stuntman Mike recklessly rattles women in his 1970 Chevy Nova, smashing dashes with such impunity Quentin Tarantino played the car-nage back for us a couple times. From the wreckage, like any good 70s slasher baddie, Mike returns with a new set of weaponized wheels in the form of a slick and murderous 1969 Dodge Charger. Only, this new gaggle of gals and their aptly named 1970 Dodge Challenger might just prove more than Mike bargained for. – Meg Shields
2. Christine (1983)
Let's face it: no one is ever going to call their car Christine. Why? Because of the Stephen King and John Carpenter joint Christine . Make no mistake: this is THE killer car film, the one that even your grandma has heard of before. And it's not just through the notoriety of its name, Christine the car in the film is a BEAST. Sentient with a jealous hot streak, Christine will stop at nothing to kill anyone that gets between her and her man ( Keith Gordon ). The crowning jewel here though is the eye-popping transformation the car goes through after being beaten to hell by a group of greasers. Before CG, without the help of stop motion or miniatures, Carpenter and his crew were able to believably make a car go from demolished to pristine right in front of our eyes. It's thankfully been getting its deserved respect in recent years, but this moment of cinematic magic is one of the most gratifying of Carpenter's illustrious filmography. – Jacob Trussell
1. Duel (1971)
Road Rage: The Movie. We've all been there. Cut off by some jackass eager to race beyond the speed limit. Sometimes, we've been that jackass. Gulp. Thankfully, we never changed lanes in front of the Peterbilt 281 tanker truck as dopey Dennis Weaver dared in Steven Spielberg 's announcement film. Don't let the made-for-tv reality fool you, Duel is an utterly cinematic event movie that morphs the everyday foibles of the road into an exhilarating, dreadful chase. The terror is elevated by Weaver's culpability, and his inability to explain himself to the incoming grill in his rearview mirror. – Brad Gullickson
Drive straight ahead, take the second left, watch out for the graveyard on the right, and then read more entries in our 31 Days of Horror Lists!
Related Topics: 31 Days of Horror Lists
Recommended Reading
10 udo kier horror movies for absolute freaks, 35 best haunted house movies, 10 best direct-to-video horror sequels, 10 memorable horror movies that kill the kid.
Copy from this list
Report this list
50 Of The Best Ghost Movies
My favourite ghost-themed horror movies! Every film on this list I'd rate at least a 7/10. I guess the list is in a vague order, but don't pay too much attention to it. There's quite a few highly regarded asian films I've not seen, so if they're not on this list that's probably why. Quite a few ghost films (especially English-speaking ones) didn't make my cut of the 50 best, so here are some other recommendations of good (but not great) ghost films: Pulse (2001), Wind Chill, The Uninvited (2009), The Bunker, Grave Encounters 2, A Tale Of Two Sisters, They Wait, Ghost Ship, The Haunted (1991), White Noise, Paranormal Activity: The Marked Ones, House On Haunted Hill (1959), Death Ship, Half Light, Mama, Haunted (1995), What Lies Beneath, The Woman In Black (1989), The Innkeepers, Crimson Peak, Below (2001), The Awakening and The Entity.
Movies or TV
IMDb Rating
In Theaters
Release Year
1. The Shining (1980)
R | 146 min | Drama, Horror
A family heads to an isolated hotel for the winter where a sinister presence influences the father into violence, while his psychic son sees horrific forebodings from both past and future.
Director: Stanley Kubrick | Stars: Jack Nicholson , Shelley Duvall , Danny Lloyd , Scatman Crothers
Votes: 1,073,305 | Gross: $44.02M
Arguably the best ghost movie - if not the best horror movie - of all time.
2. The Changeling (1980)
R | 107 min | Horror, Mystery
After the death of his wife and daughter in a car crash, a music professor staying at a long-vacant Seattle mansion is dragged into a decades-old mystery by an inexplicable presence in the mansion's attic.
Director: Peter Medak | Stars: George C. Scott , Trish Van Devere , Melvyn Douglas , Jean Marsh
Votes: 38,340
Genuinely unsettling. A must see classic.
3. The Others (2001)
PG-13 | 104 min | Horror, Mystery, Thriller
In 1945, immediately following the end of Second World War, a woman who lives with her two photosensitive children on her darkened old family estate in the Channel Islands becomes convinced that the home is haunted.
Director: Alejandro Amenábar | Stars: Nicole Kidman , Christopher Eccleston , Fionnula Flanagan , Alakina Mann
Votes: 383,158 | Gross: $96.52M
A modern classic, one that earns its place among the all time great ghost movies. A creepy old mansion, set in 1920's England, an intriguing mystery and a creepy kid - it ticks all the boxes! The twist is a highlight, so loses a little punch on a second viewing, but that's common with most ghost movies.
4. Ringu (1998)
Not Rated | 96 min | Horror, Mystery
A reporter and her ex-husband investigate a cursed video tape that is rumored to kill the viewer seven days after watching it.
Director: Hideo Nakata | Stars: Nanako Matsushima , Miki Nakatani , Yûko Takeuchi , Hitomi Satô
Votes: 74,958
Some say the American remake is actually a little better, and it is good, but it's a tiny bit too glossy for my taste, the original just has that grittier *edge* If you're not keen on subtitles then absolutely go for the American remake!
5. The Haunting (1963)
G | 112 min | Horror
Hill House has stood for about 90 years and appears haunted: its inhabitants have always met strange, tragic ends. Now Dr. John Markway has assembled a team of people who he thinks will prove whether or not the house is haunted.
Director: Robert Wise | Stars: Julie Harris , Claire Bloom , Richard Johnson , Russ Tamblyn
Votes: 41,378 | Gross: $2.62M
Has set the standard for all haunted house movies since it's release. It's creepy now, so this must have been terrifying back in 1963!
6. It Follows (2014)
R | 100 min | Horror, Mystery, Thriller
A young woman is followed by an unknown supernatural force after a sexual encounter.
Director: David Robert Mitchell | Stars: Maika Monroe , Keir Gilchrist , Olivia Luccardi , Lili Sepe
Votes: 258,960 | Gross: $14.67M
Such a simple concept, but utterly terrifying. You have to see this movie. Not a traditional ghost movie by any means, but I still consider it part of that sub genre. You can run away, but it will never stop following...
7. The Devil's Backbone (2001)
R | 106 min | Drama, Horror, Thriller
After Carlos - a 12-year-old whose father has died in the Spanish Civil War - arrives at an ominous boys' orphanage, he discovers the school is haunted and has many dark secrets which he must uncover.
Director: Guillermo del Toro | Stars: Marisa Paredes , Eduardo Noriega , Federico Luppi , Fernando Tielve
Votes: 69,603 | Gross: $0.75M
Made when Guillermo del Toro was at his peak, and a film that earned him his stripes on the international scene, way before Pan's Labyrinth. A great story that doesn't lose anything by his later overuse of CGI. A classic.
8. Lake Mungo (2008)
R | 87 min | Drama, Horror, Mystery
Strange things start happening after a girl is found drowned in a lake.
Director: Joel Anderson | Stars: Rosie Traynor , David Pledger , Martin Sharpe , Talia Zucker
Votes: 26,838
Combining a realistic documentary-style format with found footage elements interspersed throughout, this film is a slow burning mystery with a terrifying payoff. Good luck sleeping after seeing this! A masterclass in the found footage genre.
9. The Fog (1980)
R | 89 min | Horror, Thriller
An unearthly fog rolls into a small coastal town exactly 100 years after a ship mysteriously sank in its waters.
Director: John Carpenter | Stars: Adrienne Barbeau , Jamie Lee Curtis , Janet Leigh , John Houseman
Votes: 80,238 | Gross: $21.38M
It's got that slightly garish and cheesy 80's thing going on in places, but if you can set that aside this is an absolute classic. A definite top 10 ghost movie for me.
10. R-Point (2004)
R | 107 min | Action, Horror, War
During the Vietnam War, a South Korean base receives a radio transmission from a missing squad, presumed dead, and sends a platoon to rescue the lost squad from the R-Point.
Director: Su-chang Kong | Stars: Woo-seong Kam , Byung-ho Son , Lee Sun-kyun , Park Won-sang
Votes: 5,745
The scariest and most engaging Korean horror movie I've seen yet. Horror films centred around war naturally have an unsettling edge, and this film uses it brilliantly.
11. The Woman in Black (2012)
PG-13 | 95 min | Drama, Fantasy, Horror
A young solicitor travels to a remote village where he discovers that the vengeful ghost of a scorned woman is terrorizing the locals.
Director: James Watkins | Stars: Daniel Radcliffe , Janet McTeer , Ciarán Hinds , Emma Shorey
Votes: 189,868 | Gross: $54.33M
Some prefer the 1989 version, and while I'm usually not a fan of remakes, for me this version is the superior film. A moody creep-fest with an atmosphere so think you can cut it with a knife. If you can get past Harry Potter in a serious role you'll be in for a treat.
12. The Conjuring 2 (2016)
R | 134 min | Horror, Mystery, Thriller
Ed and Lorraine Warren travel to North London to help a single mother raising four children alone in a house plagued by a supernatural spirit.
Director: James Wan | Stars: Vera Farmiga , Patrick Wilson , Madison Wolfe , Frances O'Connor
Votes: 290,701 | Gross: $102.47M
I found The Conjuring 2 slightly scarier than the first, but both are very good - you can't go wrong with either! This sequel is about the famous Enfield Haunting in the UK during the 70's.
13. The Eye (2002)
R | 99 min | Fantasy, Horror, Mystery
A blind girl gets a cornea transplant so that she will be able to see again. She gets more than she bargained for upon realizing she can also see ghosts.
Directors: Danny Pang , Oxide Chun Pang | Stars: Angelica Lee , Chutcha Rujinanon , Lawrence Chou , Jinda Duangtoy
Votes: 29,816 | Gross: $0.51M
From when asian horror was at its peak, this is one of the highlights of that era, only topped by Ringu in my opinion. A woman undergoes an operation to restore her sight, but as her sight slowly returns she see things that no one else can... Very, very creepy. Skip the American remake, it's not very good.
14. The Sixth Sense (1999)
PG-13 | 107 min | Drama, Mystery, Thriller
Malcolm Crowe, a child psychologist, starts treating a young boy, Cole, who encounters dead people and convinces him to help them. In turn, Cole helps Malcolm reconcile with his estranged wife.
Director: M. Night Shyamalan | Stars: Bruce Willis , Haley Joel Osment , Toni Collette , Olivia Williams
Votes: 1,026,610 | Gross: $293.51M
We all know about this one. Minus the plot twist, there are some great creepy moments that make it worth watching, even if you know how it all ends.
15. Session 9 (2001)
R | 97 min | Drama, Horror, Mystery
Tensions rise within an asbestos cleaning crew as they work in an abandoned mental hospital with a horrific past that seems to be coming back.
Director: Brad Anderson | Stars: David Caruso , Stephen Gevedon , Paul Guilfoyle , Josh Lucas
Votes: 61,695 | Gross: $0.38M
An overlooked gem that has been gaining more of a cult following in recent years, and deservedly so. That guy from CSI takes on a restoration job at an old mental hospital, naturally things get pretty creepy.
16. Ju-on: The Grudge (2002)
R | 92 min | Horror
A mysterious and vengeful spirit marks and pursues anybody who dares enter the house in which it resides.
Director: Takashi Shimizu | Stars: Megumi Okina , Misaki Itô , Misa Uehara , Yui Ichikawa
Votes: 47,043 | Gross: $0.33M
More commonly known as The Grudge. Again, I'd say this is slightly better than the American remake, only due to the grittiness the lower budget lends to the feel of the film. The remake is more than acceptable if you don't like subtitles.
17. Candyman (1992)
R | 99 min | Horror, Thriller
The Candyman, a murderous soul with a hook for a hand, is accidentally summoned to reality by a skeptic grad student researching the monster's myth.
Director: Bernard Rose | Stars: Virginia Madsen , Xander Berkeley , Tony Todd , Kasi Lemmons
Votes: 97,365 | Gross: $25.79M
Commonly mislabelled as a slasher flick, this shockingly well made film is actually a very clever urban ghost story ...just a very gory one! Some brilliant cinematography and a haunting score by Phillip Glass make this a cut above, not to mention the career defining performance from Tony Todd as the titular Candyman. Shame about the "twist" ending.
18. The Legend of Hell House (1973)
PG | 95 min | Horror
A physicist, his wife and two mediums are hired to investigate the Belasco House, where 27 guests had inexplicably died in 1927, along with most of a team of paranormal investigators that was sent in the early 1950s.
Director: John Hough | Stars: Roddy McDowall , Gayle Hunnicutt , Pamela Franklin , Clive Revill
Votes: 13,698
A really classy production from the 70's. A bunch of paranormal researchers set up camp in an old mansion, of course the sceptics soon question their convictions. It's a pretty generic plot, but it's so well made it really set the standard for this style of ghost movie - films today that use the same set-up usually can't come close to this.
19. Poltergeist (1982)
PG | 114 min | Horror, Thriller
A family's home is haunted by a host of demonic ghosts.
Director: Tobe Hooper | Stars: JoBeth Williams , Heather O'Rourke , Craig T. Nelson , Beatrice Straight
Votes: 173,986 | Gross: $76.61M
All time classic, and surprisingly spooky for a family friendly film! The sequels aren't up to much, nor the remake.
20. Under the Shadow (2016)
PG-13 | 84 min | Drama, Fantasy, Horror
As a mother and daughter struggle to cope with the terrors of the post-revolution, war-torn Tehran of the 1980s, a mysterious evil begins to haunt their home.
Director: Babak Anvari | Stars: Narges Rashidi , Avin Manshadi , Bobby Naderi , Arash Marandi
Votes: 29,388 | Gross: $0.03M
A great slow-burner from Iran. If you don't mind a fairly slow-paced film then you'll be in for a creepy treat! Definitely one for folks looking for something in the vein of The Babadook. I didn't think that much of the dubbing job, so would recommend the original version with subtitles if you can find it.
21. Grave Encounters (2011)
Not Rated | 92 min | Horror, Mystery
For their ghost hunting reality show, a production crew locks themselves inside an abandoned mental hospital that's supposedly haunted - and it might prove to be all too true.
Directors: Colin Minihan , Stuart Ortiz , The Vicious Brothers | Stars: Benjamin Wilkinson , Sean Rogerson , Ashleigh Gryzko , Merwin Mondesir
Votes: 62,170
What starts out as a typical found-footage horror film soon does a bait and switch and turns in to a terrifying roller coaster with nightmarish, surreal qualities. It successfully parodies, then wipes the floor with the majority of found footage horror films.
22. Silent Hill (2006)
R | 125 min | Horror, Mystery
A woman, Rose, goes in search for her adopted daughter within the confines of a strange, desolate town called Silent Hill.
Director: Christophe Gans | Stars: Radha Mitchell , Laurie Holden , Sean Bean , Deborah Kara Unger
Votes: 239,255 | Gross: $46.98M
This film gets a bit of a hard time due to its video game origins and OTT third act, but I think people are too hard on it. If you want to see some really, really creepy ghosts & creatures this is a must see. Great atmosphere.
23. Deathwatch (2002)
R | 94 min | Drama, Horror, War
In the middle of World War I, nine British soldiers caught behind enemy lines seek refuge in a complex network of German trenches. What they soon discover is that they aren't alone - and it isn't a German soldier that's hunting them down.
Director: M.J. Bassett | Stars: Jamie Bell , Rúaidhrí Conroy , Mike Downey , Laurence Fox
Votes: 13,065
The best horror film set in either World War. Captures the horrific nature of trench warfare during WWI and throws the supernatural in to the mix. Claustrophobic and unsettling, a must see.
24. The Innocents (1961)
Not Rated | 100 min | Horror
A young governess for two children becomes convinced that the house and grounds are haunted.
Director: Jack Clayton | Stars: Deborah Kerr , Peter Wyngarde , Megs Jenkins , Michael Redgrave
Votes: 32,233 | Gross: $2.62M
25. The Orphanage (2007)
R | 105 min | Drama, Horror, Mystery
A woman brings her family back to her childhood home, which used to be an orphanage for handicapped children. Before long, her son starts to communicate with an invisible new friend.
Director: J.A. Bayona | Stars: Belén Rueda , Fernando Cayo , Roger Príncep , Mabel Rivera
Votes: 161,085 | Gross: $7.16M
A great spooky ghost mystery. A young boy moves in to a new house that used to be an orphanage and acquires an "imaginary" friend. Very good.
26. The Conjuring (2013)
R | 112 min | Horror, Mystery, Thriller
Paranormal investigators Ed and Lorraine Warren work to help a family terrorized by a dark presence in their farmhouse.
Director: James Wan | Stars: Patrick Wilson , Vera Farmiga , Ron Livingston , Lili Taylor
Votes: 538,480 | Gross: $137.40M
Released during a glut of substandard supernatural / exorcism-themed horror movies, this one really stood out as an example of how to do a modern ghost movie. Followed up by a spin-off called Annabelle which really isn't up to the same standard.
27. The Blair Witch Project (1999)
R | 81 min | Horror, Mystery
Three film students vanish after traveling into a Maryland forest to film a documentary on the local Blair Witch legend, leaving only their footage behind.
Directors: Daniel Myrick , Eduardo Sánchez | Stars: Heather Donahue , Michael C. Williams , Joshua Leonard , Bob Griffin
Votes: 276,492 | Gross: $140.54M
Does this count as a ghost film? The film never clarifies exactly what the Blair Witch is, obviously a witch is strongly implied, but a ghost is also hinted at - maybe a ghost witch? It's some kind of supernatural being in either case, just watch the film and judge for yourself, you'll either be bored or terrified!
28. Dark Water (2002)
PG-13 | 101 min | Drama, Horror, Mystery
A mother and her 6-year-old daughter move into a creepy apartment whose every surface is permeated by water.
Director: Hideo Nakata | Stars: Hitomi Kuroki , Rio Kanno , Mirei Oguchi , Asami Mizukawa
Votes: 34,192
Another quality asian horror film from the boom that started with Ringu. The creepy setting and unfolding mystery helps Dark Water hold it's own against Ringu, The Eye and The Grudge. The remake is a bit flat, but not terrible. I'd recommend putting up with the subtitles on this one tho.
29. Stir of Echoes (1999)
R | 99 min | Horror, Mystery, Thriller
After being hypnotized by his sister-in-law, a man begins seeing haunting visions of a girl's ghost and a mystery begins to unfold around him.
Director: David Koepp | Stars: Kevin Bacon , Zachary David Cope , Kathryn Erbe , Illeana Douglas
Votes: 85,361 | Gross: $21.13M
A solid ghost mystery with the legendary Kevin Bacon. After being hypnotised at a party, Mr. Bacon starts to see things... is he going mad, or is he being guided by supernatural forces? Some great creepy moments. Well worth a watch!
30. House on Haunted Hill (1999)
R | 93 min | Horror, Mystery, Thriller
An amusement park mogul offers a group of diverse people $1,000,000 to spend the night in a haunted house with a horrifying past.
Director: William Malone | Stars: Geoffrey Rush , Famke Janssen , Taye Diggs , Peter Gallagher
Votes: 59,152 | Gross: $40.85M
Despite the cheesy, generic characters, cringy dialogue and very limp ending, when it comes the scares and pure entertainment this really delivers! Plays out like a carnival ghost train in movie form. If you can handle the cheese this is creepy as hell and very entertaining!
31. The Uninvited (1944)
Passed | 99 min | Fantasy, Horror, Mystery
A composer and his sister discover that the reason they are able to purchase a beautiful gothic seacoast mansion very cheaply is the house's unsavory past.
Director: Lewis Allen | Stars: Ray Milland , Ruth Hussey , Donald Crisp , Cornelia Otis Skinner
Votes: 11,998
It may be a bit tame by todays standards, but this classic still gives us a good mystery with a few creepy moments. See it to know your roots, as it were!
32. Oculus (2013)
R | 104 min | Horror, Mystery, Thriller
A woman tries to exonerate her brother, who was convicted of murder, by proving that the crime was committed by a supernatural phenomenon.
Director: Mike Flanagan | Stars: Karen Gillan , Brenton Thwaites , Katee Sackhoff , Rory Cochrane
Votes: 136,021 | Gross: $27.70M
A good bit of psychological horror mixed in with some nicely underplayed ghost encounters. Definitely has a Amityville Horror feel about it, but with far more subtext to get your teeth into. Kept me thinking / guessing well after the credits rolled.
33. Sleepy Hollow (1999)
R | 105 min | Fantasy, Horror, Mystery
Ichabod Crane is sent to Sleepy Hollow to investigate the decapitations of three people; the culprit is legendary apparition The Headless Horseman.
Director: Tim Burton | Stars: Johnny Depp , Christina Ricci , Miranda Richardson , Michael Gambon
Votes: 375,151 | Gross: $101.07M
A very well-made, big budget telling of the Sleepy Hollow story. A good story, great performances all around and some stunning visuals thanks to Tim Burton's unique style. It's PG-13, so don't go expecting any huge scares though.
34. Don't Look Now (1973)
R | 110 min | Drama, Horror, Mystery
A married couple grieving the recent death of their young daughter are in Venice when they encounter two elderly sisters, one of whom is psychic and brings a warning from beyond.
Director: Nicolas Roeg | Stars: Julie Christie , Donald Sutherland , Hilary Mason , Clelia Matania
Votes: 60,169 | Gross: $0.98M
After a couples young daughter tragically drowns in a pond, they go on vacation to Venice to help get over their grief and repair their marriage. Not long after arriving, the girls father keeps seeing what looks to be a child who's wearing the exact same red coat, hat and boots that his daughter wore when she died. Is it the ghost of his daughter? A haunting, unsettling film that explores grief. You will not see the ending coming...
35. The Skeleton Key (2005)
PG-13 | 104 min | Drama, Horror, Mystery
A hospice nurse working at a spooky New Orleans plantation home finds herself entangled in a mystery involving the house's dark past.
Director: Iain Softley | Stars: Kate Hudson , Peter Sarsgaard , Joy Bryant , Gena Rowlands
Votes: 120,482 | Gross: $47.81M
Seems to split opinion in some quarters, but I've always thought rather highly of this film. A very solid spooky mystery set in New Orleans, a must see for fans of the genre.
36. Drag Me to Hell (2009)
PG-13 | 99 min | Horror
A loan officer who evicts an old woman from her home finds herself the recipient of a supernatural curse. Desperate, she turns to a seer to try and save her soul, while evil forces work to push her to a breaking point.
Director: Sam Raimi | Stars: Alison Lohman , Justin Long , Ruth Livier , Lorna Raver
Votes: 212,986 | Gross: $42.10M
While this isn't strictly a ghost film, there are so many horror tropes thrown in the mix that it it hits the ghost quota well enough to get a place on this list. A young woman receives a gypsy curse and is subjected to unrelenting barrage of creepy and horrific things - a real roller coaster of a film! May be a little bit full-on / OTT for some.
37. Lady in White (1988)
PG-13 | 113 min | Fantasy, Horror, Mystery
An author tells the story of how, as a young boy growing up in a 1960s small town, he was haunted after witnessing the murder of a little girl.
Director: Frank LaLoggia | Stars: Lukas Haas , Len Cariou , Alex Rocco , Katherine Helmond
Votes: 7,807 | Gross: $1.71M
A slightly fluffy ghost movie, not quite as raw or spooky as I usually like. It's held in high esteem though, and I did enjoy it, so happily recommend it here.
38. The Sentinel (1977)
A young woman moves into an apartment in a building which houses a sinister evil.
Director: Michael Winner | Stars: Cristina Raines , Ava Gardner , Chris Sarandon , Martin Balsam
Votes: 11,230
Solid horror-mystery with an unsettling and slightly odd atmosphere, as well as some really creepy scenes. It's a little rough around the edges and it's very 70's, plus it's more about demonic entities than traditional ghosts, but I think it still deserves to be on this list. Great ending.
39. The Ward (2010)
R | 89 min | Horror, Mystery, Thriller
An institutionalized young woman becomes terrorized by a ghost.
Director: John Carpenter | Stars: Amber Heard , Mamie Gummer , Danielle Panabaker , Laura-Leigh
Votes: 44,047
A slightly underrated horror film from John Carpenter. Not his best movie, but far from bad. Recommended.
40. Hide and Seek (2005)
R | 101 min | Horror, Mystery
As a widower tries to piece together his life in the wake of his wife's suicide, his daughter finds solace, at first, in her imaginary friend.
Director: John Polson | Stars: Robert De Niro , Dakota Fanning , Famke Janssen , Elisabeth Shue
Votes: 87,752 | Gross: $51.10M
Enjoyable mystery flick with a slightly undercooked psychological/drama element. Solid performances from Bobby DeNiro and Dakota Fanning, as well as a nice twist ending make this worth a look.
41. Jessabelle (2014)
PG-13 | 90 min | Drama, Horror, Mystery
Returning to her childhood home in Louisiana to recuperate from a horrific car accident, Jessabelle comes face to face with a long-tormented spirit that has been seeking her return -- and has no intention of letting her escape.
Director: Kevin Greutert | Stars: Sarah Snook , Mark Webber , Joelle Carter , David Andrews
Votes: 25,321
Good performances, high production values and an engaging mystery with some pretty creepy moments - you can't really go wrong with this!
42. The Guard Post (2008)
121 min | Horror, Mystery, Thriller
A group of GP506 soldiers have been brutally massacred, leaving only one alive but comatose. A military police investigator has only that night to uncover the facts, but ends up discovering a terrifying truth.
Director: Su-chang Kong | Stars: Ho-jin Chun , Hyun-jae Cho , Young-hoon Lee , Kim Byeong-cheol
Votes: 1,856
Another classic from South Korea. A military guard post on the South / North Korean border has been abandoned for an unknown reason. Cue an ongoing mystery and lots of creepy goings on!
43. Housebound (2014)
Not Rated | 107 min | Comedy, Horror, Mystery
A young woman is forced to return to her childhood home after being placed under house arrest, where she suspects that something evil may be lurking.
Director: Gerard Johnstone | Stars: Morgana O'Reilly , Rima Te Wiata , Glen-Paul Waru , Ross Harper
Votes: 36,905
A film with genuinely scary moments and a good sense of humour, also. A young woman is under house arrest, and when spooky things start happening she literally cannot get away - a great set up for some good thrills! There's a big twist ending, but you'll have to see it to find out what it is, I'm keeping shtum!
44. Paranormal Activity (2007)
R | 86 min | Horror, Mystery
After moving into a suburban home, a couple becomes increasingly disturbed by a nightly demonic presence.
Director: Oren Peli | Stars: Katie Featherston , Micah Sloat , Mark Fredrichs , Amber Armstrong
Votes: 250,933 | Gross: $107.92M
I'd say this is a bit overrated, but it was hugely influential and is a damn sight better than the sequels. If you don't mind a slow found footage ghost film where you don't see any ghosts, you may get something out of this - it does have a couple of pretty creepy moments.
45. Insidious (I) (2010)
PG-13 | 103 min | Horror, Mystery, Thriller
A family looks to prevent evil spirits from trapping their comatose child in a realm called The Further.
Director: James Wan | Stars: Patrick Wilson , Rose Byrne , Ty Simpkins , Lin Shaye
Votes: 330,464 | Gross: $54.01M
Despite an overabundance of jump scares, some oddly out of place comic characters and a monster that looks like Darth Maul, this film is, surprisingly, still worth watching. Some really good moments and a fast pace help keep you engaged.
46. 1408 (2007)
PG-13 | 104 min | Fantasy, Horror, Mystery
A man who specialises in debunking paranormal occurrences checks into the fabled room 1408 in the Dolphin Hotel. Soon after settling in, he confronts genuine terror.
Director: Mikael Håfström | Stars: John Cusack , Samuel L. Jackson , Mary McCormack , Tony Shalhoub
Votes: 286,659 | Gross: $71.99M
Flawed, but very imaginative and original. If you don't go in expecting a classic you'll probably have a good time with this.
47. The Canal (2014)
Not Rated | 92 min | Drama, Horror, Mystery
A film archivist finds his sanity crumbling after he is given an old 16mm film reel with footage from a horrific murder that occurred in the early 1900's.
Director: Ivan Kavanagh | Stars: Rupert Evans , Antonia Campbell-Hughes , Hannah Hoekstra , Kelly Byrne
Votes: 14,683
Pretty slow moving, but well worth a watch if you like a good mystery.
48. Burnt Offerings (1976)
PG | 116 min | Horror, Mystery, Thriller
A family moves into a large old mansion in the countryside which seems to have a mysterious and sinister power over its new residents.
Director: Dan Curtis | Stars: Karen Black , Oliver Reed , Burgess Meredith , Eileen Heckart
Votes: 13,106
I wasn't as keen on this as most ghost-film aficionados, but I still liked it and would gladly recommend it. Good story and a great cast. Similar to The Shining.
49. The Amityville Horror (1979)
R | 117 min | Horror
Newlyweds and their three children move into a large house where a mass murder was committed. They start to experience strange, inexplicable manifestations which have strong effects on everyone living in or visiting the house.
Director: Stuart Rosenberg | Stars: James Brolin , Margot Kidder , Rod Steiger , Don Stroud
Votes: 42,945 | Gross: $86.43M
A solid classic. While the 2005 remake is pretty decent, it doesn't do much to improve on the original, if anything the heavy 70's look helps this version feel like a far more authentic telling of the Amityville story. Essential viewing for any lover of spooky ghost movies. If you really don't like older horror films then the 2005 remake is decent enough.
50. Thir13en Ghosts (2001)
R | 91 min | Fantasy, Horror
When Cyrus Kriticos, a very rich collector of unique things, dies, he leaves his house, fortune, and his prized collection of ghosts.
Director: Steve Beck | Stars: Tony Shalhoub , Shannon Elizabeth , Embeth Davidtz , Matthew Lillard
Votes: 91,699 | Gross: $41.87M
Cheesy beyond belief, very much a junk food kinda ghost flick. Switch your brain off and appreciate the cool ghost designs. A carnival ghost train kinda film, very much in the vein of 1999's House On Haunted Hill, so if you enjoyed that then give this a go. Delicious, trashy popcorn fodder.
List Activity
Tell your friends, other lists by strangemedia.
Recently Viewed
The A.V. Club
The Takeout
The Inventory
Top ten horror movie cars
Some horror movies put their bad guys in cars. Sometimes, the car is the bad guy. And occasionally, the car's just there to help out. Here are the top ten commenter-chosen horror movie cars.
Welcome back to Answers of the Day — our Jalopnik summer feature where we take the best ten responses from the previous day's Question of the Day and shine it up to show off. It's by you and for you, the Jalopnik readers. Enjoy!
Photo Credit: CoolChaser
10.) Highwaymen - Plymouth Barracuda
Suggested By: Cheeseslap
Why It's Scary: A crazed madman goes on a killing spree, murdering women in his Cadillac Eldorado. When he kills Rennie Cray's wife, Cray takes off after him in a 1968 Barracuda. They meet, head on, putting Cray in jail and the madman in the hospital. He emerges with a number of prosthetic limbs and builds himself into his car, continuing his murderous ways. Eventually, the two meet again for the nail-biting conclusion.
Photo credit: IMCDB
9.) The Birds - Aston Martin DB 2/4
Suggested By: Tonyola
Why It's Scary: In Alfred Hitchcock's classic The Birds , Tippi Hedren attempts to make her escape from the evil fowl, only to be (once again) stymied by their evil, flocking ways. After filming, the Aston was purchased by a Los Angeles resident, who had a Corvette motor and automatic transmission installed. It was eventually restored, (with damage from the movie shoot preserved) but met its end when it was totaled some years later.
8.) Shaun of the Dead - Jaguar XJ12
Suggested By: Maymar
Why It's Scary: I can hear you all now: "But Shaun of the Dead isn't a real horror movie! It's got Simon Pegg and Nick Frost! It's a comedy!" Look. See hoards of zombies? See a ragtag band of survivors trying to make it to a safe house? (Don't worry that the safe house is actually a pub.) In my book, that makes it a horror movie. The Jag has only a bit part, but it's an important one: Shaun's mother's boyfriend Phillip meets his demise inside.
7.) Ghostbusters - Cadillac Ambulance
Suggested By: Crossdrilled
Why It's Scary: Like Shaun of the Dead , some folks might not consider Ghostbusters a real horror movie, but others are genuinely freaked out by those gargoyle dogs, so ECTO-1 earns a spot on our list. Originally a 1959 Cadillac Ambulance, ECTO-1 underwent some pretty intense customization and hotrodding to become the ghost fighting machine we all know and love.
6.) Evil Dead - Oldsmobile Delta 88
Why It's Scary: The Oldsmobile Delta 88 was director Sam Raimi's personal car in high school, and its quad-eyed, thousand-yard stare has made appearances in all of the Evil Dead films. Eventually, it gets body armor and spinning death blades attached to it, and even travels through time.
Photo credit: Fascination with Fear
5.) The Car - Barris Lincoln
Suggested By: True-Blue
Why It's Scary: The star of cult classic The Car began its life as a 1971 Lincoln Continental Mark III, but was customized by famed movie car maker George Barris. In total, six Continentals were The Car, with a seventh built for an amusement park and then sold to a private collector. Only one example remains, which is good, because if it ever comes to life and tries to kill innocent bystanders, it'll be easier for James Brolin to deal with only one evil car, not seven.
4.) Tremors - Jeep Gladiator
Suggested By: The Wink
Why It's Scary: The Gladiator in Tremors is driven by Kevin Bacon's character Val until its tires get eaten by one of the giant, angry worms, or Graboids. For Tremors 2 the truck is back, with different markings on its side. That truck is actually the remains of three other Gladiators all combined because the producers for the film couldn't find another one for sale.
3.) Jeepers Creepers - Chevy COE
Suggested By: busychild424
Why It's Scary: From now on, if I ever see a giant Chevy van like the one from Jeepers Creepers I'm running. I like my eyes in my head and attached to my brain, where they belong, thank you very much. There is no way anyone could get me to stay with that thing around. This movie completely ruins the 1941 Chevrolet Cab Over Engine for anyone who sits down to watch it.
2.) Death Proof - Chevy Nova
Suggested By: sr20spitfirehotrod
Why It's Scary: "Stuntman" Mike has a thing for big, scary muscle cars. He starts the film with a 1971 Chevy Nova, but after his first run-in with a trio of beautiful women he switches to a 1969 Dodge Charger. Both cars on their own are not particularly terrifying, but when "Stuntman" slides behind the wheel, they instantly become killing machines.
Photo credit: MSXLabs
1.) Christine - Plymouth Fury
Suggested By: Brian, The Life of
Why It's Scary: Christine, from the movie based on the Stephen King novel of the same name, was a 1958 Plymouth Fury. In that year (and that year only) a 350ci V8 was available, which got the car from zero to 60 in a quick 7.7 seconds. (Evil, personality-altering effects were not noted during the test.) Christine is the most famous car of the Fury line, although the Plymouth would get another starring (but less terrifying) role in the 1971 film The French Connection .
Photo credit: Hub Garage
Screen Rant
Is the people under the stairs based on a true story wes craven's inspiration explained.
Wes Craven's cult classic horror movie The People Under the Stairs has a psychologically disturbing premise that feels inspired by a true story.
Wes Craven was inspired by a true crime case in the '70s where a couple kept their children captive in the basement, which influenced The People Under the Stairs .
The movie explores classism, racism, and gentrification in an upper-middle-class suburb, challenging the American dream and exposing buried secrets.
The People Under the Stairs emphasizes the danger of protecting a family's public image, urging society to break the cycles of abuse and neglect.
Wes Craven had an interesting and disturbing inspiration for the cult classic movie The People Under the Stairs , but was it a true story? The 1991 horror comedy follows a boy named Fool, who breaks into a home to steal money for his family only to find a murderous couple and their family that they've kept captive. Like many other great horror movies, this home invasion flick fell into obscurity after its release despite its box office success. In recent years, it has gained a cult following.
With the news that Get Out director Jordan Peele is remaking The People Under the Stairs , there's been extra attention on the original, and with it the question of whether it's based on a true story. Many horror movies take inspiration from the spookier, more disturbing parts of real life. Wes Craven followed this genre trend, as one of the lesser-known facts about The People Under the Stairs is that the filmmaker indeed first got the idea for the movie from real events.
The People Under The Stairs Was Partially Inspired By A True Crime
Though he never provided exact details, Wes Craven has said many times that he took inspiration for The People Under the Stairs from a true crime case that occurred in the '70s. He saw a newspaper article about two burglars who broke into a rich Los Angeles home. When the police came to handle the situation, they made the disturbing discovery that the couple who owned the home kept their two children captive in the basement, not allowing them to leave that space. This dichotomy of a terribly cruel family existing in a rich, idyllic neighborhood stuck in Craven's mind, pushing him to make The People Under the Stairs .
Why Wes Craven's The People Under The Stairs Is So Underrated
The People Under the Stairs is one of the best Wes Craven movies , though it's vastly underrated and overlooked in comparison to his other titles. Many elements make this movie a classic. Firstly, rather than occurring in an isolated area like a cabin in the woods, The People Under the Stairs takes place in an upper-middle-class suburb, putting a magnifying glass on classism, racism, and gentrification. Despite the fact that 22 years have passed since the movie's release, these messages are more critical than ever.
Additionally, The People Under the Stairs highlights the fact that the American dream and white picket fence life include buried secrets that would horrify the public. There's a pervasive idea within American culture that people shouldn't " air their dirty laundry " in order to protect a family's public image and reputation. The People Under the Stairs shows the immense danger in that mentality, a relevant message to this day. The movie encourages society to break the cycles of trauma that allow abuse and neglect to continue.
Halloween 2023: Scary movies, tours, shows and more in Indianapolis
The mad scientists, monsters and murderers of yore are back for another Halloween season. And they're offering a spectrum of scare that ranges from endearingly spooky to downright terrifying.
A plethora of creatures will come alive through ghost stories, tours, shows and even a whole weekend packed with back-to-back horror films. You can visit some of the creatures in their off-season home, dress up as a ghoul yourself, solve murder mysteries with friends or let flashlights guide you to uncover what hides in dark museum corners.
Here are some of Indianapolis' best Halloween activities this year.
Scary movies
"Drive-In Massacre": A two-night horror movie marathon that includes "Creature from the Black Lagoon," "Christine" and "Dracula vs. Frankenstein" as well as vendors and special guests. Oct. 6-7. 3986 E. Michigan Road in Shelbyville. $15 per night presale, $25 for the weekend. theskylinedrivein.com
"Kan-Kan Says Boo": A month of Halloween films, including "Cure," "Hereditary," "Sleepy Hollow" and "Shaun of the Dead." Kan-Kan Cinema and Brasserie, 1258 Windsor St. kankanindy.com
"Rocky Horror Picture Show": The Rocky Horror Picture Show: The 48th Anniversary Spectacular Tour with Barry Bostwick. Oct. 14 at Clowes Memorial Hall, 4602 Sunset Ave. $25-$95. Rocky Horror Picture Show Shadowcast. Oct. 28 at the Irving Theater, 5505 E. Washington St. $15 advance, $20 door . butlerartscenter.org and transylvanianliptreatment.com
Indiana has a favorite pumpkin patch: Have you been there?
Historic Irvington Halloween Festival
Tickets and details: irvingtonhalloween.com
The Indianapolis neighborhood that does Halloween best is back with its traditional slate of fun. Check the website for tickets to the events, which include:
Oct. 21: Masquerade Ball with hors d'oeuvres and music from Six Foot Blonde. Ages 21 and up. Sold out.
Oct. 22: Spooky Organ Concert, Our Lady of Lourdes, 5333 E. Washington St.
Oct. 24-27: "Fright-Seeing," a bus tour of Irvington's spookily decorated old homes. Adults only. Starts at the Irvington branch of the Indianapolis Public Library at the corner of Washington Street and Audubon Road. https://www.irvingtonhalloween.com/fright-seeing
Oct. 26: "A Night Out in Sleepy Hollow," with a reading of Washington Irving's famous story and tales by winners of a Halloween-themed writing contest, for which entries are due Oct. 13. Irving Circle Park, 236 S. Audubon Road. irvingtonhalloween.com/writing-contest
Oct. 28: Vampire Run, Halloween Street Fair, parade, costume contests, Battle of the Bands and after-party.
Ghost stories, tours and mysteries
"Spine-Tingling Tales and Tunes": Storytelling Arts of Indiana event with eight storytellers across two nights with 80s-inspired songs by host Ben Asaykwee. Oct. 29-30. Phoenix Theatre Culture Centre, 705 N. Illinois St. $20. storytellingarts.org and phoenixtheatre.org
"Murder at the Manor": A chance to help solve the mystery of the death of a fictional manor's owner. Oct. 13-14, 20-21 and 28-29. Benjamin Harrison Presidential Site, 1230 N. Delaware St. $23.95 adults, $19.95 members and students. bhpsite.org
"Twilight Tales": Flashlight tours that expose creatures in the museum's corners and folklore from beyond the grave. Oct. 18, 20, 25 and 31. Indiana State Museum, 650 W. Washington St. $20. 25% discount for members. indianamuseum.org
"Whodunit?":  An opportunity for teams to solve a historic Indiana murder, complete with clues, interviews and more. Oct. 20. Indiana Historical Society, 450 W. Ohio St. $25 in advance, $20 members. $30 door. indianahistory.org
On-stage frights
Mary Shelley's "Frankenstein": The Gothic tale about a scientist and the monster he creates, based on the 1818 classic novel. Through Oct. 14. Indiana Repertory Theatre, 140 W. Washington St. $25-$106 . irtlive.com
"Boo-la-la! 2: An Indianapolis Spectacular": A show comprising spooks, laughs, tricks and treats written by several Indy playwrights. Oct. 12-29. Fonseca Theatre Co., 2508 W. Michigan St. $20. $15 seniors and students. $10 neighborhood. fonsecatheatre.org
Rod Tuffcurls & The Bench Press: Taylor Swift Eras-themed concert where the band dresses up like different eras of the pop star as they perform her hits as well as their own. Oct. 28. The Vogue, 6259 N. College Ave. $25-$30. thevogue.com
More haunted fun
"BOOville": A haunted house that peeks at where the mad scientists, witches, zombies, werewolves and other Halloween creatures live, courtesy of The Children's Museum Guild. Choose lights-on or lights-off hours, depending on your threshold for scary. Oct. 10-31. The Children's Museum, 3000 N. Meridian St. $9. childrensmuseum.org
ZooBoo: With a Mirror Maze, DJ, forest tour, Roller Ghoster and more. Through Oct. 31. Indianapolis Zoo, 1200 W. Washington St. Included with regular admission and free for members.  indianapoliszoo.com
Looking for things to do? Our newsletter has the best concerts, art, shows and more — and the stories behind them
Contact IndyStar reporter Domenica Bongiovanni at 317-444-7339 or [email protected]. Follow her on Facebook, Instagram or Twitter: @domenicareports.
15 Not-So-Scary Horror Movies for Those Easing Into the Genre
Still a little scary, though.
Read update
Audiences can't be blamed for steering clear of horror films that can lead to sleepless nights and nerves for days. But for those who don't want to miss out during the spooky season, thankfully, there's no shortage of horror movies that aren't too scary that beginners can choose from.
It's no secret that horror movies are not for everyone. Many find horror movies to be too much to handle, especially if they scare easily. And that's okay! Everyone is different, after all.
However, whether it's through some morbid curiosity or the fear of missing out, some movie-goers with a strictly non-horror watchlist may wish to give the genre and some scary movies a try. But diving straight into the deep end is unwise, as that can turn them off horror for good. Luckily, some mild horror movies are perfect for anyone who wants to start first in the shallow end.
Updated on October 6, 2023, by Hannah Saab:
15 'child's play' (1988).
While modern horror movies featuring dolls such as 2014's Annabelle are often regarded as downright horrifying, Child's Play is much more bearable for those who are easily scared. For one, it's riddled with 80s cheese, and the character of Chucky ( Brad Dourif ) isn't as frightening anymore. Although, he was considered much scarier when the film was newer.
RELATED: The Most Terrifying Dolls In Horror History
Chucky is a living, foul-mouthed doll who happens to be an evil killer. While this is a terrifying premise, seeing a child's doll swearing its little head off is funny to watch, turning it into one of the least scary horror movies. The practical effects also make it very unconvincing in the 21st century, which helps with any potential nightmares.
Watch on Max
14 'Midsommar' (2019)
Midsommar tells the story of a group of college students who travel to Sweden to research the reclusive Harga cult so that they can write a thesis on them. Despite being critically acclaimed, the movie is more creepy than scary.
The main reason it's not terrifying is that most of the horror film happens in broad daylight , not in the characteristic darkness of other movies in the genre. Another reason it's less frightening is that nothing overtly supernatural happens in the movie. The film may be about a cult, but no demons, ghosts, or cryptids exist. There are a few body horror scenes and psychedelic scares, but there is a complete and total lack of jump scares, making it tolerable for even the most easily startled.
Watch on Kanopy
13 'Crimson Peak' (2015)
Crimson Peak comes from master film director Guillermo del Toro , and features the likes of Tom Hiddleston , and Mia Wasikowska . Wasikowska plays a young American girl who falls in love with a British entrepreneur named Sir Thomas Sharpe, who Hiddleston plays. They marry, and Sharpe brings his new wife to his home, a haunted manor known as Crimson Peak.
This movie centers around ghosts, and while the spirits encountered in the movie are decently frightening, they don't appear as often as one would expect for a horror film. There are a few jump scares here and there, but it's not the constant bombardment of terror that can be found in many more intense horror films, making this an easier option for newcomers to the genre.
Watch on Netflix
12 'The Blair Witch Project' (1999)
The Blair Witch Project is considered by many to be one of the scariest movies of all time... or at least, it was. At the time of its release, this found-footage film petrified an entire generation with fear. This was due to a brilliant marketing campaign in which the three main actors played themselves, which was supplemented by the fact that the production company told the public that they had gone missing.
RELATED: The Best Found Footage Horror Movies
This, of course, wasn't true, and all three actors are still alive and well. Thanks to the internet, the mystery associated with this movie has disappeared, making it far, far less frightening than it used to be. The titular witch is never seen in the movie, not even once, leading some to believe the witch was never real, to begin with. The terror comes from the supernatural events that happen while the cameras aren't on. It's more of psychological horror if anything.
Watch on Paramount+
11 'Dracula' (1931)
One of the first horror movies ever made, Dracula is loosely based on the Bram Stoker novel of the same name. Many know the vampire Dracula as a classic horror character, and it was in this movie that he made his first appearance on screen. While the movie may have been incredibly scary for the time, its creepiness doesn't hold up nearly a century later.
Despite being low on the scare scale, it's still a classic movie for the ages and sets many standards for the genre, which is why Dracula is an essential watch for any horror newbie looking to dip their toes in.
Watch on Prime Video
10 'Annihilation' (2018)
Annihilation is another movie that's more creepy than scary. Starring Natalie Portman as the protagonist, Lena, it follows a group of biologists and former soldiers investigating a mysterious area known as The Shimmer in search of a missing expedition team.
Based on a sci-fi novel of the same name, much of the horror in the film comes from the mutated wildlife that can be found in The Shimmer. There are a few jump scares, but it's nothing incredibly terrifying. There are also some psychological horror elements, but for the most part, it serves as a sci-fi movie with a complex and intriguing plot.
9 'Hush' (2016)
Hush is a criminally-underrated slasher masterpiece , plain and simple. This is because it breaks so many conventional horror movie boundaries. For one, much of the movie is silent. This is because it's told from the perspective of a deaf-mute writer, who can't hear most of the things happening around her, and can't speak or scream. The film being silent makes it a nice break from the loud, scream-filled, intense approaches of other horror films, which is why it's not quite as scary as others.
Another unconventional but brilliant choice is that the killer who traps the writer in her home is not some paranormal entity or malevolent slasher. He's just a man. Sure he wears a creepy mask, but he wears it for all of five minutes. For the rest of the movie, his face is completely exposed, which makes him much less threatening. The writer doesn't make many bad decisions, which is more than can be said for many cheesy horror flicks. She cannot call for help, and she tries (unsuccessfully) to run, but it becomes apparent that she is running out of options, so her only choice is to fight back.
8 'Army of Darkness' (1992)
Evil Dead (1981) may have started as a horror franchise, but as the films went on, they gradually became more and more ridiculous. Army of Darkness is a perfect example of this. The third film in the franchise, it functions as a sort of action/comedy/horror hybrid. It is technically a horror film with a few mildly scary parts, but they are easily overshadowed.
RELATED: Every 'Evil Dead' Movie, Ranked From Worst to Best
While it may scare its viewers, it also has its fair share of comedy and cheesy 90s action, complete with one-liners and outrageous dialogue, ultimately making the scary parts easier to get through.
7 'The Witch' (2015)
The Witch comes from the now-popular A24 Studios , the same production company behind Midsommar, and features a lot of similarities, despite the two films having different directors. The Witch takes place in 17th-Century New England after a family of settlers is exiled from their village and is forced to establish a new home in the region. Unfortunately for them, the nearby forest is home to a witch.
When their baby disappears under mysterious circumstances, the family begins to tear itself apart in the wake of the supernatural events that begin to occur. The film is an easy watch for horror newbies as there is a grand total of one jump scare throughout the entire film, and it focuses more on creeping the audience out rather than scaring the pants off of them. What's more, the witch herself is seldom seen.
6 'Cloverfield' (2008)
Cloverfield is another found-footage film about a giant Toho-esque monster that suddenly appears in New York and begins terrorizing the city. Typically, giant monster flicks aren't quite classified as horror movies. This one, however, is. There are a few scares scattered here and there through the frantic camera movements, but for the most part, it's just tension.
Moreover, the monster isn't seen until the end, so it can't disturb the audience based on its looks. Regardless, it's a solid movie and a brilliant modern monster film.
Watch on AMC
5 'Us' (2019)
Director Jordan Peele 's Us stars Lupita Nyong'o as Adelaide Wilson, a woman who takes her family to Santa Cruz, California, for a beach holiday, only to be greeted by a group of mystery doppelgängers. The Wilsons' doppelgängers are revealed to be part of a group of underground beings known as the "Tethered," who have been living in a parallel universe and have emerged to seek retribution on the surface world. As the Wilsons fight to stay alive against their doppelgängers, they discover a startling link between themselves and the Tethered.
Us was a financial and critical success, with many commending its performances, directing, and social commentary. It's also among the not-too-scary horror movies for beginners, as the premise is so unique that it's hard to imagine it happening in real life. The pacing is also not as frantic as more intense horror movies .
4 'It Follows' (2014)
The horror film It Follows revolves around Jay ( Maika Monroe ), a young woman who is chased by a mysterious entity after having a sexual experience with her lover. The force that assumes the guise of a person can take any shape and can walk at a constant speed, always following its victim. The only way to get rid of it is to transmit it to another person via sexual contact. Jay and her companions are forced to confront their own mortality and the value of their lives as they struggle to flee the force and discover a way to beat it.
RELATED: The Most Suspenseful Stalker Movies That'll Keep You Looking Over Your Shoulder
Directed by David Robert Mitchell , the film received critical acclaim and was praised for its unique premise and tense atmosphere. The main criticism centered on its "horror" elements being disappointingly underwhelming, which is why it's perfect for viewers who don't want anything too frightening.
Watch on Showtime
3 'Triangle' (2009)
Christopher Smith directed the totally underrated horror thriller Triangle , which revolves around a group of friends who plan to go sailing together, only to get trapped in a bizarre and perilous storm. When they seek shelter aboard a nearby derelict cruise ship, unusual and frightening events begin to replay themselves in a never-ending cycle. They are forced to confront their own demons and secrets as they attempt to leave the ship and unravel the mystery of what is happening to them.
Critics praised Triangle for its creative and complex narrative, outstanding acting, and atmospheric directing. Non-horror fans will appreciate the film's ability to keep viewers guessing. Audiences will be busy trying to figure out what's going on – the film is more absorbing rather than terrifying.
Watch on Peacock
2 'Alien' (1979)
Alien is a genre-defining sci-fi horror film that needs no introduction. Directed by Ridley Scott , the movie follows the crew of the commercial space tug Nostromo as they return to Earth after receiving a distress call from an alien planet. When they investigate the signal, they come across a violent extraterrestrial species that start picking them out one by one. They are forced to confront their own fears and the boundaries of their humanity as they fight to survive against the creature.
Alien became one of the most influential science fiction films of all time after becoming a massive critical and financial success. The film received critical acclaim for its breathtaking cinematography, tense atmosphere and great performances, notably by Sigourney Weaver as the protagonist, Ellen Ripley. It's an essential horror movie to watch for beginners, keeping in mind that it relies mostly on atmosphere, with the titular Alien having minimal screentime.
Watch on Hulu
1 'The Menu' (2022)
Director Mark Mylod 's The Menu is a dark comedy horror film with a star-studded ensemble cast that includes Ralph Fiennes , Anya Taylor-Joy , Nicholas Hoult , Hong Chau , Janet McTeer , and more. It follows a group of diners who take a boat to reach an exclusive and ridiculously expensive restaurant known for its eccentric celebrity chef (Fiennes), who has prepared a truly unique and horrifying meal for the selected guests.
With its biting satire, smart parody of foodie documentaries, and surprising laugh-out-loud moments, The Menu is the perfect choice for viewers interested in the way horror and comedy collide in films. It's also among the latest entries in the recent trend of "eat the rich" cinema, which often relies heavily on the horror and thriller genres.
NEXT: The Best Eat-the-Rich Movies
Get spooked: Haunted houses and haunted car washes in DFW
We've compiled a list of haunted houses and car washes near you, by sara hummadi • published october 11, 2023 • updated on october 11, 2023 at 5:28 pm.
Some of us love Halloween for the candy. Others love it for the costumes. This list is for those of us that love the spookiness.
HAUNTED HOUSES
Junkyard Haunted House -- The Junkyard Haunted House is in Dallas at 2700 Sylvan Street. Tickets are $20 per person. The haunted house runs every Friday and Saturday in October from 8 p.m. to 1 a.m.
Cutting Edge -- Cutting Edge was voted the best haunted house in the nation for 2023 by USA Today. The haunted house is located at 1701 E. Lancaster Avenue in Fort Worth. Tickets are $49.95. The haunted house runs Oct. 13-14, 20-21, 26-28, 30-31 and on Nov. 4.
Get DFW local news, weather forecasts and entertainment stories to your inbox. Sign up for NBC DFW newsletters .
Hangman's House of Horrors -- This haunted house is one of Fort Worth's oldest. This year is the haunted house's 35th season. It's located at 4400 Blue Mound Road. Tickets start at $34. The haunted house is open Oct. 20-22, 26-29, 31 and Nov. 4.
Dark Hour -- Dark Hour is located at 701 Taylor Drive in Plano. Tickets start at $35. Dark Hour offers two VIP rooms, 'Team Coven' and 'Team Voodoo.' The haunted house is open at 7 p.m. on Oct. 13-15, 20-22, 26-29, and 31.
Moxley Manor Haunted Attraction -- Moxley Manor is located at 510 Harwood Road in Bedford. The haunted attraction is open on Oct. 13-15, 19-22, and 26-31. Tickets start at $35.
Reindeer Manor's Alliance Scarepark -- Tickets start at $35 for this Grand Prairie haunted house. It's located at 1002 Lone Star Pkwy. It features a skatepark transformed into a haunted attraction. It's open Oct. 13-14, 20-21, 27-28, and 31.
HAUNTED CAR WASHES
Clean & Green Car Wash 'Tunnel of Terror' -- Clean & Green's haunted car wash is located at 2950 Farm-to-Market Road 2181 (Swisher Road) in Hickory Creek. It runs from Oct. 20-22 and 27-29 from 7 p.m. to 10 p.m. The car wash is $35 per vehicle.
Tommy's Express 'Tunnel of Terror' -- There are two locations in Denton for Tommy's Express Car Wash, one at 2901 S Mayhill Road and one at 4530 Teasley Lane. They run Oct. 20-21 and 27-28 from 7 p.m. to 10 p.m. The car wash costs $20.
Kwik Car Wash 'CarnEvil Vol. II' -- This haunted car wash is located at 5012 S Cooper Street, Arlington. It runs every Friday and Saturday in October from 7 p.m. to 10 p.m. The car wash costs $20 per vehicle and tickets can be purchased online or at the event.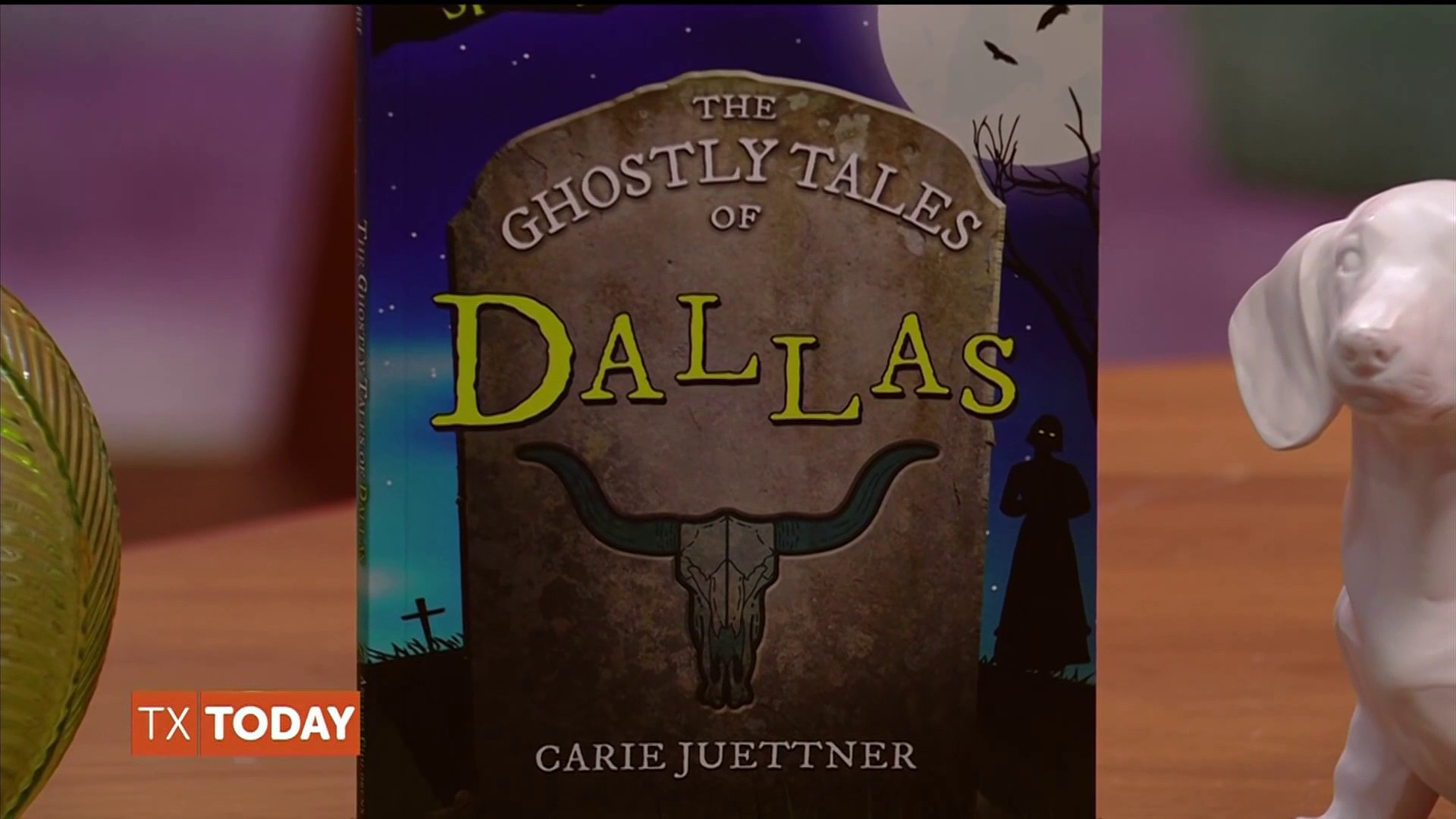 Learn About Dallas' Haunted History
A 'Stranger Things 4' haunted house will turn Halloween Horror Nights Upside Down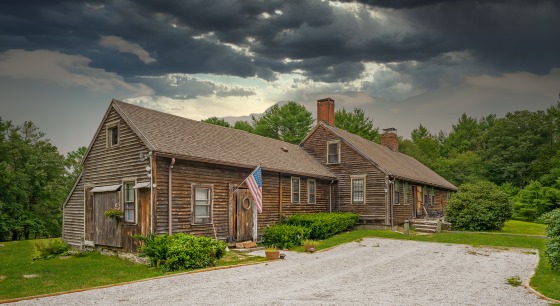 You Can Now Camp at the RI Home That Inspired Horror Film 'The Conjuring'
This article tagged under:.