Customer Photos
Order Status
Gift Certificates
Sign in or Create an account
Cart / Checkout
Shop By Category
Hannah's Weekly Picks
Lost but Now Found
Last Chance to Dance
Rare and Collectible
Signature Series
Jet Aircraft
Propeller Aircraft
Mahogany Desktop Aircraft Models
Authentic Silk Covered Aircraft Models
1:32 & 1:35 Scales
1:100 Scale
1:120 Scale
1:130 Scale
1:133 Scale
1:144 Scale
1:150 Scale
1:160 Scale
1:170 Scale
1:180 Scale
1:200 Scale
1:250 Scale
1:300 Scale
1:400 Scale
1:500 Scale
1:1000 Scale
Authentic Models
Corgi Showcase
Gearbox Collectibles
Maisto Tailwinds
John Jenkins Designs
Postage Stamp Collection
Racing Champions & Ertl
Misc. Other Scales
Civilian & Business Aircraft
Commercial Airliners
Foreign Military Aircraft
Helicopters
Mastercraft Models
Nasa & Space Aircraft
Signature Series Aircraft
Special Collections & Sets
Thomas Gunn Aircraft
US Military Jet Powered Aircraft
US Military Prop Powered Aircraft
Wall Mounts
1:350 Scale
1:700 Scale
1:144 scale
1:148 Scale
Atlas Editions
De Agostini
Eaglemoss Collections
Forces of Valor
Hobby Master
1:150 scale
1:192 Scale
1:350 scale
1:450 scale
Display Cases
Executive Series
ELCO 80' PT-109 Torpedo Boat
Fletcher Class Destroyer
Gato Submarine
Los Angeles Class Submarine
Ohio Class Submarine
PBR Mk-II Patrol Boat
RMS Titanic
Seawolf Class Submarine
USS Arizona
USS Hornet CV-8 (Doolittle)
USS Intrepid
USS Missouri
USS Nautilus SSN 571
USS New Jersey Battleship
USS Yorktown CV-10
Virginia Class Submarine
1:700 scale
1:1000 scale
1:1250 scale
Khaki Army Statues
The Collectors Showcase
21st Century Toys
Dragon Models
Thomas Gunn
Easy Models
Oryon Figures
Modelcollect
Precision Model Art
Bluebox Toys
Allied Military
Axis Military
Misc Signs and Clocks
Motorcycles
Pinup Girls
Roaring Glory Warbirds
Three-Wire Design
Windgage Collection
Century Concepts Specialty Items
Franklin Mint
Old-Modern Handicrafts
Mahogany Wall Plaques
Corgi Batman Collection
Corgi James Bond Collection
Corgi Trucks, Busses & Fire Trucks
Racing Champions
Rifle Model Replicas
De Agostini - Star Wars Collection
Eaglemoss Collections - Batman Collection
Eaglemoss Collections - Battlestar Galactica
Eaglemoss Collections - James Bond Collection
Eaglemoss Collections - Star Trek Collection
New Arrivals
Coming Soon
Top Sellers
Diecast Models Lorem ipsum dolor sit amet. -->
Mahogany Desktop Models
Authentic Silk Covered Models
Molded Plastic Models
Molded Plastic Armored Vehicles
Diecast Armored Vehicles
Diecast Ships and Subs Models
Mahogany Desktop Ships and Subs
Molded Pastic Ships and Subs
7 Inch Statues
12 Inch Statues
1:48 Scale Aircraft
1:72 Scale Aircraft
Authentic WWII Patches
Pilot Helmets
Misc Aviation Gift Items
Diecast Models
TV & Movie Collection
Follow Us on Facebook
Testimonials
F-4J Phatom II - "Mig-21 Killer" VF-114 Aardvarks, USS Kitty Hawk, 1972
F-4J Phatom II - "Mig-21 Killer" VF-114 Aardvarks, USS Kitty Hawk, 1972
Info: F-4J Phatom II - "Mig-21 Killer" VF-114 Aardvarks, USS Kitty Hawk, 1972
Hobby master 1:72 ha19034 f-4j phatom ii - "mig-21 killer" vf-114 aardvarks, uss kitty hawk, 1972 scale: 1:72 length: 10.5" width: 6.25" composition: diecast sku: hm-ha19034 period: modern, historical note:.
HOBBY MASTER AIRPOWER SERIES
** ONLY ONE LEFT! THIS ITEM IS NO LONGER IN PRODUCTION. **
The McDonnell Douglas F-4 Phantom II is a tandem two-seat, twin-engine, all-weather, long-range supersonic jet interceptor and fighter-bomber originally developed by McDonnell Aircraft for the United States Navy. Proving highly adaptable, it first entered service with the Navy in 1961 before it was adopted by the United States Marine Corps and the United States Air Force, and by the mid-1960s it had become a major part of their air arms. Phantom production ran from 1958 to 1981 with a total of 5,195 aircraft built, making it the most produced American supersonic military aircraft in history, and cementing its position as an iconic combat aircraft of the Cold War.
Info: McDonnell Douglas F-4J Phatom II - "Mig-21 Killer" VF-114 Aardvarks, USS Kitty Hawk, 1972
Product Videos
Product Reviews
Write your own review.
We promise to never spam you, and just use your email address to identify you as a valid customer.
This product hasn't received any reviews yet. Be the first to review this product!
Similar Products
Follow Us On Facebook!
Watch Us On YouTube!
Pin With Us!
Tweet With Us!
877-224-5367
Shipping Policy
Returns Policy
Privacy Policy
Terms & Conditions
Category Index
Product Index
Russian Fighter Jets
How to Fly a Russian Fighter Jet
This supersonic fighter jet is the most produced fighter jet in aviation history.  The MiG-21 is not currently available for civilian flights in Russia, but several are now flying under private ownership in the US.   In the US, FAA regulations prohibited selling rides in the MiG-21.
The single-engine fighter once provided a "value option" for those unable to afford the cost of flying the twin-engine MiG-29.  The only drawback to the MiG-21 is its cockpit size.  The jet was not built for "super-sized" passengers and has stricter height and weight restrictions than the newer MiG-29.
Share this:
Incredible Adventures
MiGs over Russia
Create a free website or blog at WordPress.com.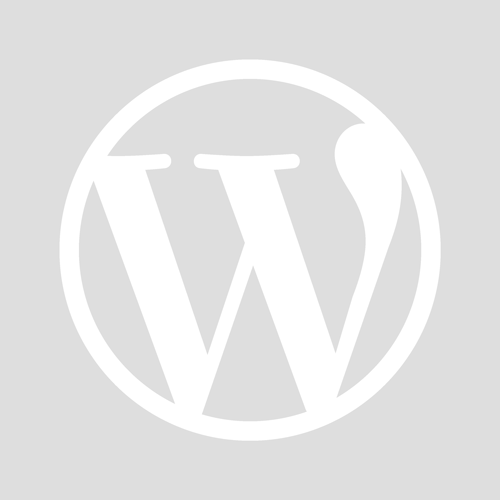 Copy shortlink
Report this content
Manage subscriptions
Nguyen Van Coc
Nguyen Van Bay
Nguyen doc soat.
North Vietnamese Aces
Mig-17 and mig-21 pilots, phantom and "thud" killers.
By Diego Zampini, Nov. 2002. Updated March 22, 2012.
A ugust 23 1967, 14:00. Another US raid against the capital of North Vietnam is in process.
Due to the size of the American formation (40 aircraft, including Thunderchiefs carrying bombs, F-105Fs ready to supress the SAM radars, and escorting Phantoms) the crew of one of those F-4Ds, Charles R. Tyler (pilot) and Ronald M. Sittner (WSO), of the 555th TFS/8th TFW, felt overconfident. They did not expect any MiGs, which had been inactive after several bloody defeats dealt them by the Phantoms of the 8th TFW in late May and early June.
Suddenly, Tyler heard on the radio an F-105D pilot (Elmo Baker) announcing that he had been hit by a MiG-21 and was ejecting. As Tyler looked for the unexpected bandit, a tremendous explosion shook his plane, and Tyler lost control of his aircraft, and bailed out. Hanging in his parachute he saw his F-4D falling in flames to the jungle, but he did not see his WSO eject; Sittner had been killed instantly by the missile hit. Both Tyler and Baker were captured by North Vietnamese troops as soon as they touched the ground.
Both had been shot down by R-3S Atoll missiles fired by two MiG-21PF Fishbeds of the 921st Fighter Regiment of the Quan Chung Khong Quan (Vietnamese People's Air Force, VPAF) flown by Nguyen Nhat Chieu and Nguyen Van Coc. Two more F-4Ds fell that day, without any MiGs lost, one of the VPAF's most successful days.
While only two American pilots became aces in the Vietnam War - Randy "Duke" Cunningham (USN) and Steve Ritchie (USAF) - sixteen Vietnamese pilots earned that honor. Nguyen Van Coc is also the Top Ace of Vietnam War with 9 kills: 7 planes and 2 UAV (Un-manned Airborne Vehicle) Firebees. Among those seven US planes, six are confirmed by US records (see table below), and we should add to this figure a confirmed USAF loss (the F-102A flown by Wallace Wiggins (KIA) on February 3 1968), originally considered a probable by the VPAF. Even omitting UAV "drones," his 7 confirmed kills qualified Coc as the Top Ace of the war, because no American pilot achieved more than 5.
Why so many Vietnamese Aces?
Why did so many VPAF pilots score higher than their American adversaries? Mainly because of the numbers. In 1965 the VPAF had only 36 MiG-17s and a similar number of qualified pilots, which increased to 180 MiGs and 72 pilots by 1968. Those brave six dozen pilots confronted about 200 F-4s of the 8th, 35th and 366th TFW, about 140 Thunderchiefs of the 355th and 388th TFW, and about 100 USN aircraft (F-8s, A-4s and F-4s) which operated from the carriers on "Yankee Station" in the Gulf of Tonkin, plus scores of other support aircraft (EB-6Bs jamming, HH-53s rescuing downed pilots, Skyraiders covering them, etc).
Considering such odds, it is clear why some Vietnamese pilots scored more than the Americans; the VPAF pilots simply were busier than their US counterparts, and they "flew till they died." They had no rotation home after 100 combat sorties because they were already home. American pilots generally finished a tour of duty and rotated home for training, command, or flight test assignments. Some requested for a second combat tour, but they were the exceptions.
North Vietnamese pilots run towards their MiG-17s to take off and engage US aircraft.
What about the tactics of both sides? Because the USAF did not attack the main radar installations and command centers (it worried about killing Russian or Chinese advisers), the Vietnamese flew their interceptors with superb guidance from ground controllers, who positioned the MiGs in perfect ambush battle stations. The MIGs made fast and devastating attacks against US formations from several directions (usually the MiG-17s performed head-on attacks and the MiG-21s attacked from the rear). After shooting down a few American planes and forcing some of the F-105s to drop their bombs prematurely, the MiGs did not wait for retaliation, but disengaged rapidly. This "guerrilla warfare in the air" proved very successful.
Such tactics were sometimes helped by weird American practices. For example, in late 1966 the F-105 formations used to fly every day at the same time in the same flight paths and used the same callsigns over and over again. The North Vietnamese realized that and took the chance: in December 1966 the MiG-21 pilots of the 921st FR intercepted the "Thuds" before they met the escorting F-4s, downing 14 F-105s without any losses. That ended on January 2 1967 when Col. Robin Olds executed Operation "Bolo."
Vietnamese ground personnel prepare two MiG-21PF for combat.
What about training? In mid-1960's the American pilots were focused on the use of air-to-air missiles (like the radar homing AIM-7 Sparrow and IR AIM-9) to win the air battles. However, they had forgotten that a skillful pilot in the cockpit was as important as the weapons he uses. The VPAF knew that, and trained its pilots to exploit the superb agility of the MiG-17, MiG-19 and MiG-21 - getting into close combat, where the heavy Phantoms and "Thuds" were at a disadvantage. Only in 1972, when the "Top Gun" program improved the skills in aerial combat of USN Phantom pilots like Randall Cunningham , and the F-4E appeared with a 20 mm built-in Vulcan cannon, could the Americans neutralize that Vietnamese edge.
Finally, the overwhelming US numerical superiority meant that, from the point of view of the Vietnamese pilots, the aerial battlefield was a "target rich environment." For the American airmen Vietnam was a "target poor environment." The Americans could not find enough enemy aircraft to pile up large scores simply because there weren't that many MiGs around; the VPAF never had more than 200 combat aircraft.
All these factors created more Vietnamese aces than American, and created opportunities for a few Vietnamese aces to pile up bigger scores than their American counterparts. Officially, there were 16 VPAF Aces during Vietnam War (13 were MiG-21 pilots, and three were MiG-17 drivers, there were no MiG-19 aces). The number in parentheses indicates the kills confirmed by US sources; they could be increased in the future. The list includes all the Vietnamese credited as aces.
VPAF MiG-17 and MiG-21 Aces of the Vietnam War
VPAF Aces. From left to right: Nguyen Van Bay (7 kills), Nguyen Van Coc (9) and Nguyen Doc Soat (6).
Here are some accounts of deeds performed by those valiant pilots who faced the most powerful air force in the world in defense of their homeland, and who earned the respect of their enemies, the American airmen.
What about Colonel Toon?
Readers familiar with American military aviation may have heard of the legendary Vietnamese ace, Col. Toon (or Col. Tomb). Why is he not listed here? Because, he was precisely that, "legendary." No Col. Toon ever flew for the VPAF; he was a figment of the American fighter pilots' imagination and ready room chatter. (In fairness to the Americans, "Col. Toon" may have been shorthand for any good Vietnamese pilot, like any solo nighttime nuisance bomber in WW2 was called "Washing Machine Charlie.")
When the 923rd Fighter Regiment was created on September 7 1965, Nguyen Van Bay was one of the students chosen to fly the MiG-17F Frescos . His training ended in January 1966, and soon the young Lt. Bay saw action against American aircraft.
On June 21 1966 four MiG-17s of the 923rd FR engaged an RF-8A recce plane and its escorting F-8 Crusaders of VF-211. Even as the escorting Crusaders destroyed two MiGs, Nguyen Van Bay opened his score when he bagged the F-8E of Cole Black, who ejected and became a POW. Even more important, the Vietnamese People's Air Force pilots achieved their main goal; as Bay and his buddies distracted the escort, Phan Thanh Trung in the lead MiG shot down the RF-8A. The pilot, Leonard Eastman, was also taken prisoner.
A week later -June 29- Bay and three more MiG-17 pilots engaged American F-105Ds heading for the fuel depots in Hanoi, North Vietnam and (together with Phan Van Tuc) Nguyen Van Bay surprised and shot down a "Thud." His victim, the leader of the US formation, turned out to be Major James H. Kasler, a Sabre Ace during the Korean War with 6 MiG kills.
MiG-17F '#2047,' in the VPAF Museum in Hanoi. Nguyen Van Bay flew this plane when he damaged the destroyer USS Oklahoma City on April 19 1972.
However, his greatest deed happened on April 24 1967. Now a flight leader, Bay scrambled from Kien An airfield and led his flight of MiG-17Fs against a USN raid on the Haiphong docks. Bay closed on an unaware F-8C of VF-24 and fired a burst of deathly 37 mm shells which broke it into pieces. The F-8C -BuNo 146915, piloted by Lt. Cdr. E.J.Tucker- caught fire and crashed. Tucker ejected and was captured (unfortunately he died in captivity). The escorting F-4Bs of VF-114 entered the battle and fired several Sidewinders against Bay, but Bay's wingman -Nguyen The Hon- warned him, and Bay sharply broke off, evading all the missiles. Bay then headed his MiG-17 Fresco towards one of the Phantoms and shot it down with cannon fire (The crew, Lt. Cdr. C.E. Southwick and Ens. J.W. Land, was recovered. They thought they had been downed by AAA). The next day, April 25, his flight of MiG-17s scored again, shooting down two A-4s with no losses themselves. Both kills are confirmed by the US Navy: the first victim was the A-4C BuNo 147799 piloted by Lt. C.D. Stackhouse (POW), who fell under the guns of Bay's MiG-17, and the second was the A-4C BuNo 151102, piloted by Lt(jg) A.R. Crebo, who was rescued. Bay was awarded the Hero's Medal of the Vietnamese People's Army for his outstanding skill and bravery in combat, and for his superb leadership of his flight. In early 1972 this Vietnamese MiG ace and his buddy Le Xuan Di were trained by a Cuban advisor in anti-ship warfare, and they certainly were good students, because on April 19 1972 they attacked the destroyers USS Oklahoma City and Highbee, which were shelling targets in Vinh city. While Bay caused only slight damage to the first one, Le Xuan Di hit one of the Highbee stern turrets with a 500 pound BETAB-250 bomb - the first air strike suffered by the USN 7th Fleet since the end of WW2.
One of the merits of the Vietnamese People's Air Force was that the more successful pilots could transfer their combat experience to the novice students. That was the case of Nguyen Doc Soat. Originally this young MiG-21 student was assigned to the 921st FR, and his instructors were the hottest VPAF pilots of the outfit: Pham Thanh Ngan (8 kills) and the top Vietnamese ace, Nguyen Van Coc (9 victories). Soat couldn't ask for better teachers. While he did not score kills at that time, he gained valuable experience.
Re-assigned to the recently created 927th Fighter Regiment, when Operation "Linebacker I" began in May 1972, Soat was ready to show his abilities. On the 23rd he scored his first victory, downing a USN A-7B Corsair II with 30 mm fire. His victim was Charles Barnett (KIA).
On June 24 1972 two MiG-21s flown by Nguyen Duc Nhu and Ha Vinh Thanh took off from Noi Bai at 15:12 to intercept some Phantoms attacking a factory in Thai Nguyen, North Vietnam . The American escort reacted rapidly and headed towards them. But those MiGs were actually only a bait; suddenly two MiG-21PFMs of the 927th FR appeared, piloted by Nguyen Doc Soat (leader) and Ngo Duy Thu (wingman), who took the escorting F-4Es by surprise. Firing a heat-seeking missile R-3S Atoll , Soat downed the F-4E of David Grant and William Beekman, both crewmen became POWs, as Thu also did with another Phantom.
Nguyen Doc Soat scored some of his F-4 kills while flying the MiG-21PFM Fishbed '5020'.
Three days later Soat and Thu scrambled from Noi Bai at 11:53 and headed towards four F-4s, but knowing that eight more Phantoms were incoming, they did not risk being "sandwiched" by the arriving US fighters. They turned back, climbed to 5,000 mts (15,000 feet) and waited. Their patience was rewarded, and surprised the trailing pair of F-4s, and both Soat and Thu bagged one Phantom each with R-3 missiles. Soat's victim was one F-4E, and the crew (Miller/McDow) was captured.
On August 26 1972, Nguyen Doc Soat had the distinction of shooting down the only USMC Phantom downed in air combat during the Vietnam War. The RIO of the downed F-4J was rescued, but the unfortunate pilot -Sam Cordova- died. The Vietnamese MiG ace scored his last victory on October 12, when he blasted out of the sky the F-4E of Myron Young and Cecil Brunson (both POW).
Along with Nguyen Van Coc and other VPAF vets, Soat is a living legend in the country for which he bravely and skillfully fought 30 years ago.
S. Sherman & Diego Fernando Zampini
Sources and recoomended links:
Air War over North Vietnam , Dr. Itsvan Toperczer, Squadron/Signal Publications Inc. 1998.
MiG-21 Units of the Vietnam War , Istvan Toperczer, 2001, Osprey Military
MiG-17/19 Units of the Vietnam War , Istvan Toperczer, 2001, Osprey Military
Please enter at least 3 characters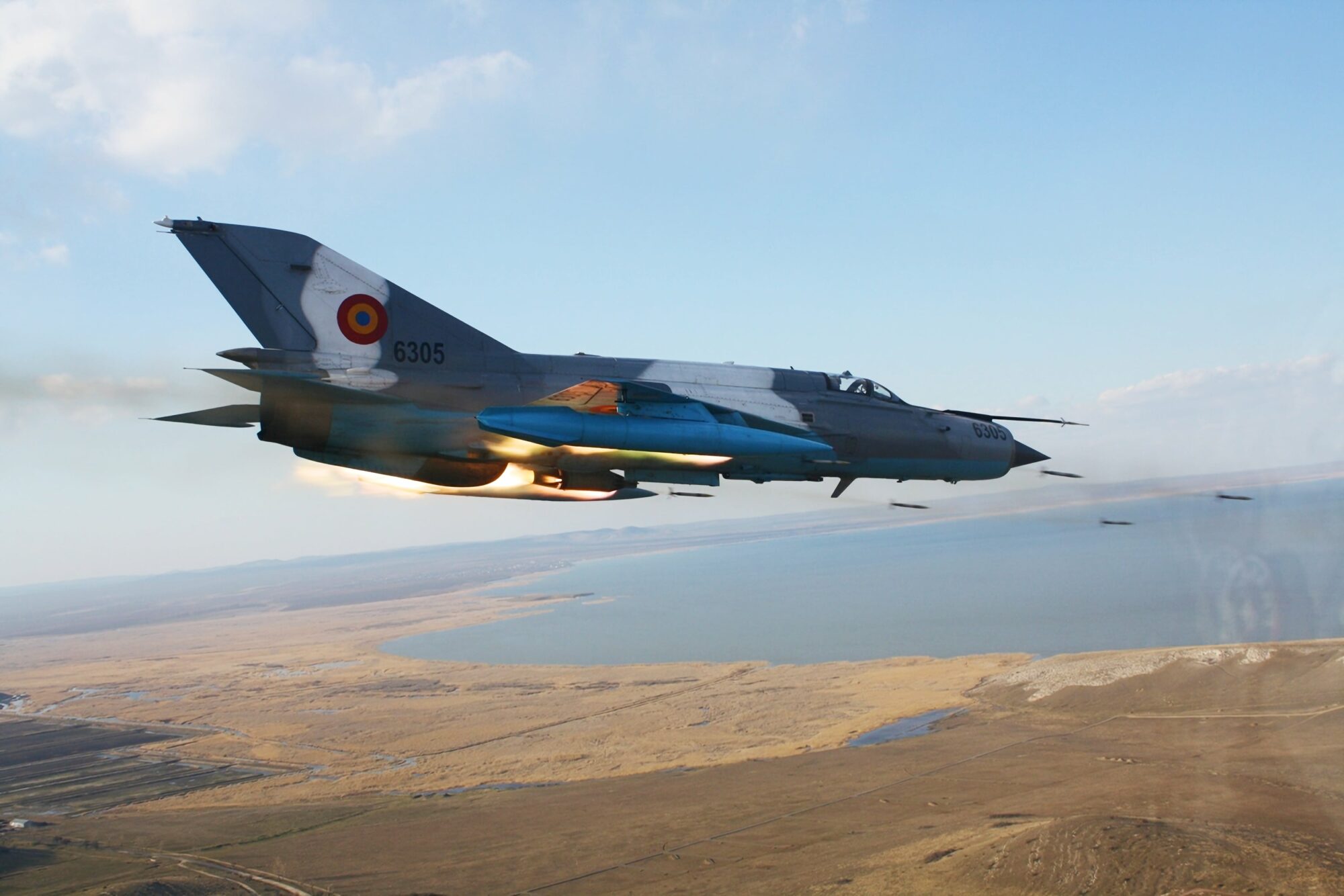 The F-4 Phantom vs. the MiG-21: Which Was Better?
Although their attributes were considerably different, the F-4 Phantom and MiG-21 fighters were lethal adversaries in the skies over Vietnam.
By Michael Haskew
During the protracted air war in the skies over Vietnam, two fighter interceptor and air superiority planes emerged as the most prominent aircraft of their type. These were the McDonnell Douglas F-4 Phantom and the Mikoyan Gurevich MiG-21. When these supersonic fighters met in combat, the skills of the individual pilots and sometimes sheer luck were often the deciding factors, and more than 40 years after the end of U.S. involvement in the Vietnam War debate continues as to the accuracy of kill ratios and claims made by both the sides.
Interestingly, though they were common adversaries, the appearances of the Phantom and the MiG-21 could scarcely have been more different. The big, burly Phantom weighed nearly 19 tons, while the MiG-21 weighed slightly less than 10 tons. The Phantom was 63 feet long with a wingspan of more than 38 feet. The MiG-21 with a much smaller profile and more nimble appearance stretched just under 48 feet in length, and its wingspan was just under 24 feet. Both aircraft were capable of speeds of at least Mach 2.
Relative Strengths & Weaknesses
The MiG-21 was typically armed with air-to-air missiles such as the AA-2 Atoll and a 23mm internal cannon. The Phantom was often armed with the AIM-7 Sparrow or AIM-9 Sidewinder air-to-air missiles. Each was capable of carrying a bomb load as well. Early Phantoms deployed to Vietnam were armed only with missiles. Lacking a cannon, these fighters were often at a disadvantage in dogfights with the MiG-21 and other Soviet- and Chinese-manufactured fighter aircraft. Later models were equipped with an internal 20mm M61 Vulcan internal rotary cannon. The Phantom held the edge with multiple missiles, often up to eight, while the MiG-21 carried only two.
The performance of each aircraft demonstrated relative strengths and weaknesses. The agile MiG-21 was deadly in a turn, and its silhouette was difficult to acquire visually at any great distance. The heavy F-4 was known for jet engines that produced a great deal of smoke, adding to the ease of identification at a distance due to its large size. The MiG-21 was generally considered more maneuverable, while the Phantom was well-armed with missiles and more lethal with the addition of the cannon. The MiG-21 was designed as a short-range interceptor, and the Phantom was a long-range aircraft.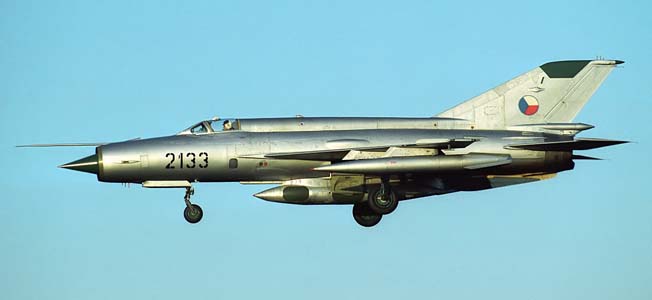 The F-4 Phantom Retires, but the MiG-21 Still Soars the Skies
The Phantom was produced in multiple variants and became a primary component of the air superiority, fighter bomber, reconnaissance, and radar jamming air complements of the U.S. Navy, Marine Corps, and Air Force. Developed during the 1950s, it entered service in 1960, and nearly 5,200 were produced during a 30-year run from 1958 to 1981. Its combat service included engagements from the Vietnam era through Operation Desert Storm and beyond. The Phantom has been operated by the air forces of at least a dozen nations, and many remain in service. The U.S. military retired the Phantom from combat use in 1996.
The MiG-21, identified as the Fishbed in NATO nomenclature, was a continuation of the MiG fighter series that originated in the late 1940s. The MiG-21 entered service in 1959, and more than 11,000 in various configurations were completed when production ended in 1985. One of the most widely distributed export fighter aircraft in history, the MiG-21 remains active with many countries.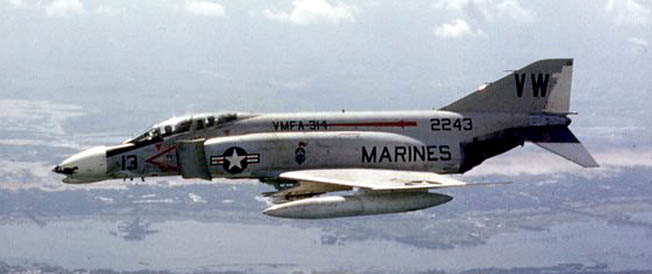 Join The Conversation
Leave a reply cancel reply.
You must be logged in to post a comment.
Share This Article
via= " class="share-btn twitter">
Related Articles
Military History
The Epic Journey Of USS Oregon During The Spanish American War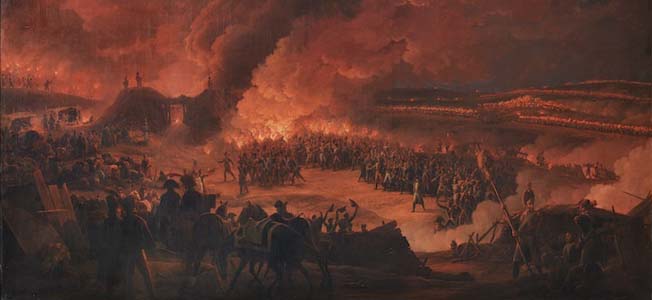 The Napoleonic Wars: The 1805 Battle of Austerlitz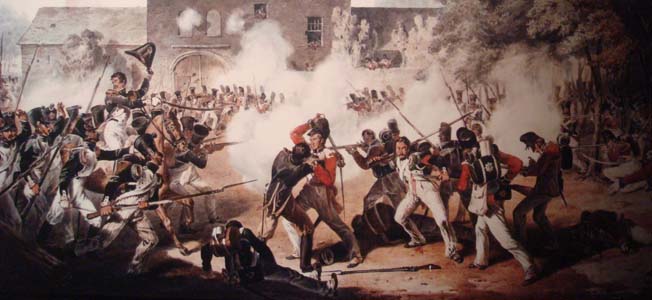 Defending Hougoumont During the Battle of Waterloo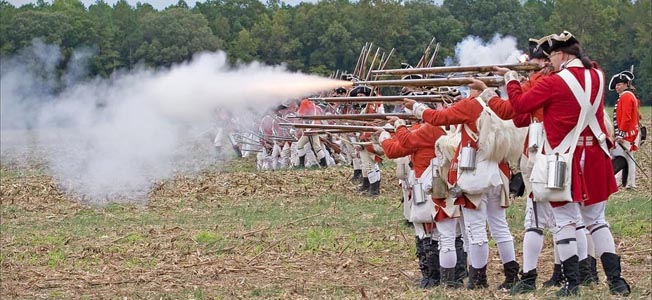 Revolutionary War Weapons: The Brown Bess Musket
From around the network.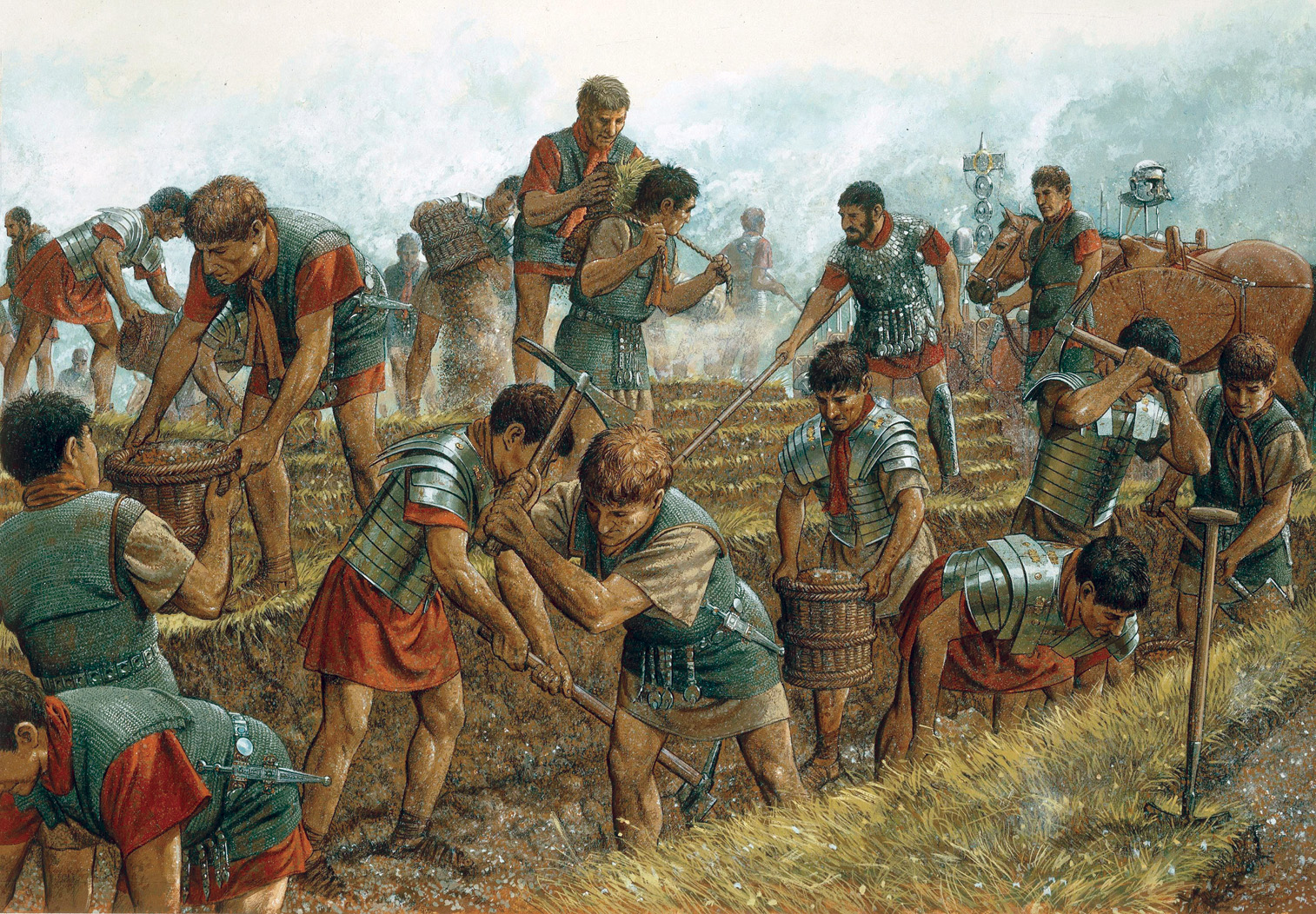 Latest Posts
Caesar's Grand Siege at Alesia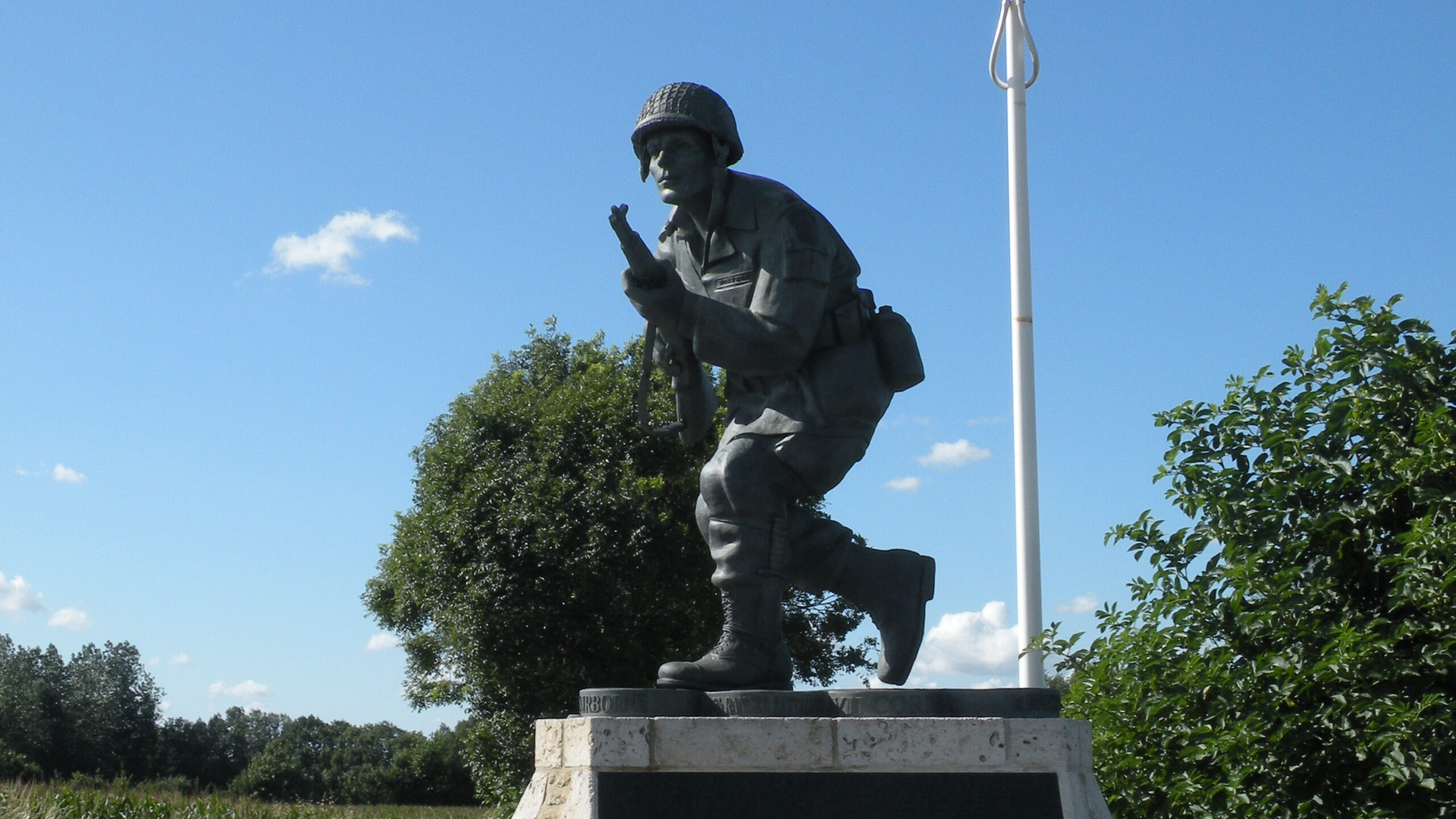 The central figure from Band of Brothers, Richard Winters passed into history.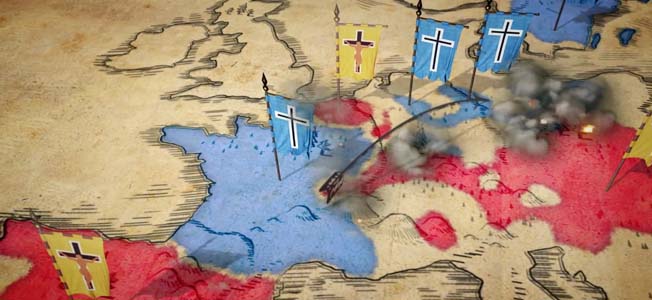 Military Games
Game Features: Europa Universalis IV: Art of War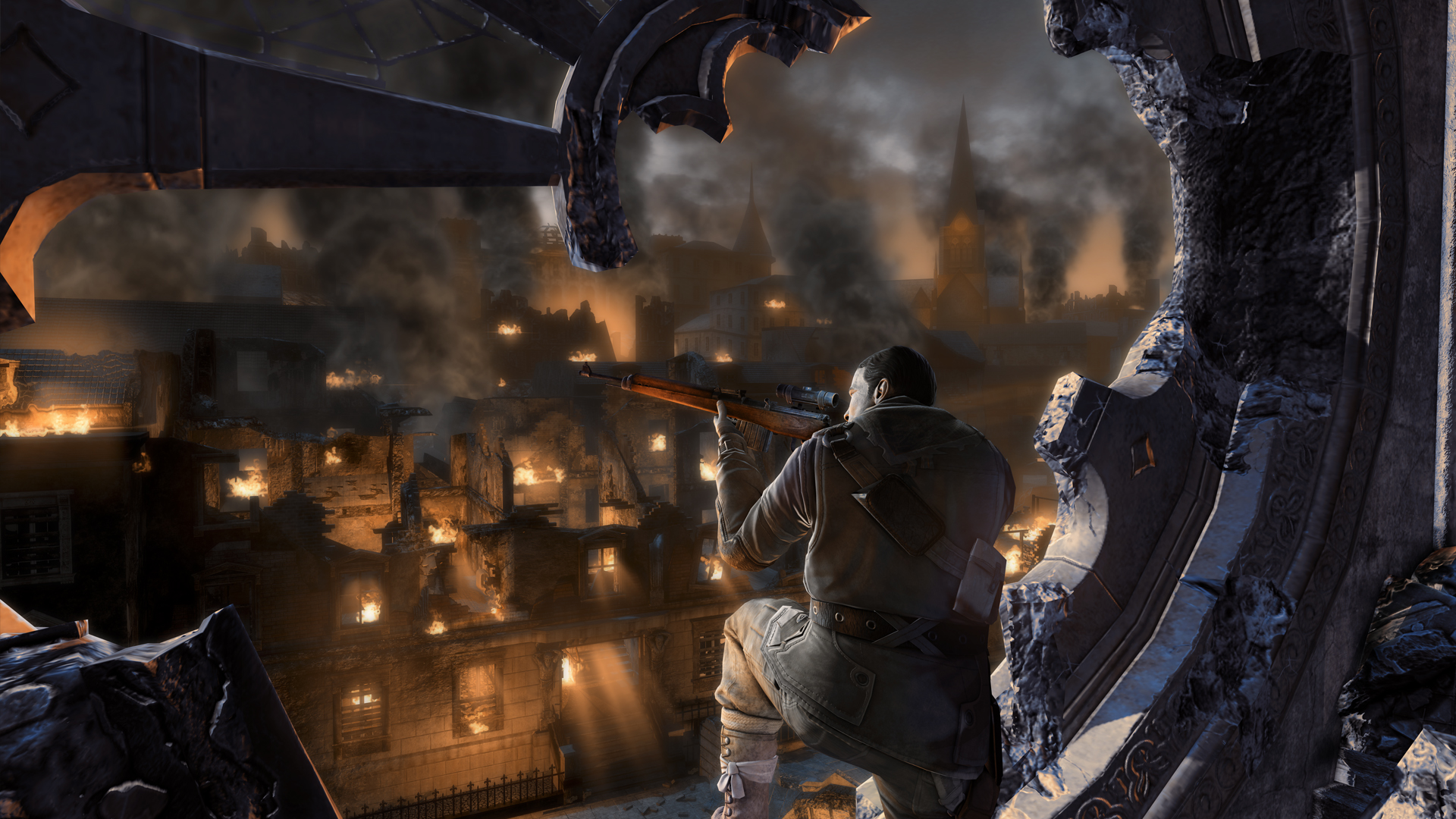 Sniper Elite V2
Image Unavailable
To view this video download Flash Player
Hobby Master F-4J Phantom II Mig-21 Killer 157245 VF-114 Aardvarks USS Kitty Hawk 1972 1:72 DIECAST Aircraft Pre-Built Model
Customers also viewed these products.
Product information
Important information.
To report an issue with this product, click here .
Looking for specific info?
Customer reviews.
Customer Reviews, including Product Star Ratings help customers to learn more about the product and decide whether it is the right product for them.
To calculate the overall star rating and percentage breakdown by star, we don't use a simple average. Instead, our system considers things like how recent a review is and if the reviewer bought the item on Amazon. It also analyzed reviews to verify trustworthiness.
No customer reviews
Amazon Newsletter
About Amazon
Accessibility
Sustainability
Press Center
Investor Relations
Amazon Devices
Amazon Science
Start Selling with Amazon
Sell apps on Amazon
Supply to Amazon
Protect & Build Your Brand
Become an Affiliate
Become a Delivery Driver
Start a Package Delivery Business
Advertise Your Products
Self-Publish with Us
Host an Amazon Hub
› See More Ways to Make Money
Amazon Visa
Amazon Store Card
Amazon Secured Card
Amazon Business Card
Shop with Points
Credit Card Marketplace
Reload Your Balance
Amazon Currency Converter
Your Account
Your Orders
Shipping Rates & Policies
Amazon Prime
Returns & Replacements
Manage Your Content and Devices
Your Recalls and Product Safety Alerts
Conditions of Use
Privacy Notice
Your Ads Privacy Choices
Categories Aircraft Carriers Airshows Aviation History Aviation Humor Books Civil Aviation Cold War Era Drones F-14 Tomcat Helicopters Losses/Aviation Safety MiG Killers Military Aviation Space SR-71 Blackbird SR-71 Top Speed Naval Warfare U.S. Navy Warbirds Weapons Yearly Summary
Partners Perks
Advertise With Us
MiG Killers
Hey Geeks! Here you can read all MiG Killers stories published on The Aviation Geek Club site.
US Army OV-1 pilot explains how he was able to shoot down a North Vietnamese MiG-17 by means of his Mohawk's rockets and gun
A US Navy F-4 scored the first Official US Aerial Victory of the Vietnam War against a Chinese MiG-17. But it remained unconfirmed for many years. Here's why.
North Vietnamese MiG-21 pilot recalls when his two wingmen were shot down by USAF F-4Cs acting as RF-4Cs in a new tactic devised by Robin Olds four days after Operation Bolo
F-14 Tomcat pilot and TOPGUN instructor explains how he was able to nail a MiG-29 Fulcrum in a 1v1 Dogfight
The Fearsome Crusader scored its last MiG Kill against a North Vietnamese MiG-17 pilot that chose to eject when he found his opponent was an F-8 instead of an F-4
The story of the IAF Skyhawk pilot who shot down two Syrian MiG-17s flying an A-4 fitted with French-designed and Israeli-manufactured 30 mm DEFA Cannon
Did you know 'wrong' MiG-29 Kill Markings representing no known country were applied to USAF F-15C Jets after Operation Allied Force?
F-15C #86-0156, the only Eagle to score two MiG-29 kills, retires to the National Museum of the US Air Force
The kills scored by USAF F-15C Eagle pilots against IrAF aircraft after Operation Desert Storm Ceasefire
A-10 Pilots explain how they were able to Shot Down two Iraqi helicopters during Operation Desert Storm by means of their Warthogs' 30mm GAU-8/A Gatling gun
Did you know this Marine Aviator scored the last recorded USMC air-to-air kill and he did it while he was flying a USAF F-15C Eagle?
MiG Eater! The story of the RAF Tornado GR1 that destroyed an Iraqi fighter landing at Al Asad air base using the JP233 runway denial weapon during the first night of Operation Desert Storm
30 Years Ago Today, this Fighter Pilot scored both the First US F-16 Kill and the First Kill for the AIM-120 AMRAAM
Capt. E. Royce Williams, F9F-5 pilot who dogfight alone against 7 Soviet MiGs and shot down 4 of them, was awarded the Navy Cross but Medal of Honor still sought
Here's how B-52 Tail Gunners shot down two North Vietnamese MiG-21 Fighters and turned the iconic strategic bomber into a MiG Killer
How the Mohawk became MiG Killer: the story of the US Army OV-1 pilot that shot down a North Vietnamese MiG-17
Always up to date! News and offers delivered directly to you!
Get the best aviation news, stories and features from The Aviation Geek Club in our newsletter, delivered straight to your inbox.
Error: Contact form not found.
Enter keyword
Privacy setting.
This website uses cookies to improve your experience while you navigate through the website. View the Cookie Policy View the Personal Data Policy
Cookies and third-party software
Advertising preferences
Google AdSense is an advertising service provided by Google Ireland Limited. which uses the "Doubleclick" cookie to track the use of this application and the behaviour of the User in relation to the advertisements, products and services offered. You can disable all the Doubleclick cookies by clicking on: Google Ad Settings .
In order to understand Google's use of data, please read Google's partner policy .
Personal information collected: Tracker; Usage Data.
Place of processing: Ireland – Privacy Policy – Opt Out .
The Facebook Like button and social widgets are used to interact with the Facebook social network and are provided by Facebook Ireland Ltd.
Personal data that are processed: Tracker; Usage Data.
Place of processing: Ireland – Privacy Policy .
Google Fonts is a service used to display font styles operated by Google Ireland Limited and serves to integrate such content into its pages.
Personal Information processed: Usage Data; Tracker
Place of processing: Ireland – Privacy Policy .
Soviet Fighter MiG-21PFM
Phantom killer, zvezda | no. 7202 | 1:72.
Product timeline
Instructions
Download 1960Kb (.pdf)
Marketplace
Private trade & swap.
Note: Prices and availability are indications only. Also check if the product actually matches!
Related products
All related products » (140 in total)
In-box reviews
External reviews.
All articles » (38 in total)
Reference material
All books » (76 in total) All walkarounds » (72 in total)