Scranton punk band The Menzingers admit 'Some of It Was True' on 7th album
VIDEO PREMIERE: Luzerne County thrash metal band Black Horizon turns red in 'The Traitor'
Pa. country/folk singer Zandi Holup signs with Big Loud Records, picks 'Gas Station Flowers' as new single
VIDEO PREMIERE: Dupont bluesman StingRay Delpriore still rides 'One Hoss Shay'
'All Beginnings Are Hard' for Zach Sprowls as pianist makes Scranton Fringe Fest debut Sept. 29-Oct. 1
Challenging new play 'Madam and Eve' premieres at Scranton Fringe Festival on Oct. 5-7
Rock legends Journey and Toto take Freedom Tour to Mohegan Sun Arena in Wilkes-Barre on April 27
'Christmas Vacation' star Chevy Chase comes to F.M. Kirby Center in Wilkes-Barre for screening on Dec. 17
Beautiful People of NEPA
NEPA Music Notes
You Should Be Listening To
The 9 most haunted places in NEPA
Pennsylvania has some of the most famous haunted locations. From the Gettysburg battlefields to Eastern State Penitentiary in Philadelphia to the bloody handprint inside the Old Jail Museum in Jim Thorpe, we have our fair share of ghost stories. And as Halloween approaches, this is the best time to delve into some of Northeastern Pennsylvania's best ghost stories and urban legends.
Smurl Haunting (West Pittston, Pa.) – The Smurl haunting is perhaps the most well-known ghost story in NEPA. In 1986, the Smurl family of West Pittston made public claims that their double block home was inhabited by a ghost. Their claims ranged from loud noises and strange odors to more violent acts, like a family member being thrown down a flight of stairs and a ceiling fan falling, narrowly missing their daughter. After years of torment, the family brought in famed demonologists Ed and Lorraine Warren. Following months of investigation, the Warrens concluded the house was indeed haunted by three ghosts and one very demonic entity.
After receiving the confirmation they needed about the house, a priest was brought in to remove the spirit. When he performed two unsuccessful exorcisms, the family turned to the local media for help. This move opened a floodgate of press coverage, and the house became an instant tourist attraction. The family spoke to several television shows and newspapers, and a third exorcism was performed. The third time seemed to have been the charm, but it only lasted for about three months – the demon had appeared again and the violent acts returned.
The family, growing tired and hopeless, decided moving to a different town would help the situation. Shortly after their move, a book entitled "The Haunted" documenting their ordeals went to press. One final exorcism was performed on the house after the release of the book, and it finally seemed to give the family the peace they truly needed. In 1991, a movie based on the book was released.
Welles Street House (Wilkes-Barre, Pa.) – Built in the 1800s, this house has seen a handful of mysterious deaths. Numerous suicides and strange deaths have dubbed this house as the area's own "Amityville House." Articles ran in the Times Leader dating as early back as 1979, with the previous resident, Walker Bennett, claiming to have seen several ghostly figures and pools of blood in the living room. In one account, Bennett witnessed his daughter trip on the staircase and then mysteriously float in slow motion to the bottom and land on her feet, unharmed.
After enough crazy encounters, Bennett took down a wall in his bedroom, only to discover a box containing red ribbon, a human molar, and chicken bones tied together to form a cross. He also found photographs of the original owner, Augustus C. Lanning, who he believed was one of the figures he had seen within in the home. Eventually, the family fled the house, leaving behind all their personal belongings, never to return again.
In 1982, Katherine Walker purchased the house and remained there until her death on Oct. 26, 2012. Her daughter had inherited the house and decided to put it up for sale.
The house was purchased by Tim Woods, founder and lead investigator of LiveSciFi , in December 2013. Since his purchase, he has conducted several investigations inside the ghostly house. He collected evidence that shows pools of blood, weird scratches, and a video of an investigator's shirt being tugged. This evidence can be viewed on a website Woods has set up, welleshouse.com .
Suscon Road (Pittston, Pa.) – The Suscon Screamer is also a well-known urban legend in NEPA, and if you've ever driven down Suscon Road in Pittston at night before, you know it's creepy enough to have a few ghost stories surrounding it. The former Susquehanna Railroad Bridge, or the "Black Bridge," used to be on this road. It was a very narrow bridge that allowed only one car to pass at a time. Drivers would have to slow down and honk their horn to warn other motorists they would be crossing the bridge.
The legend claims that if you honked the car horn three times, a young woman in white, who many say was a bride that was left at the altar, would appear, sometimes outside the car, sometimes in the rearview mirror, and let out a scream. Another account claims the woman is actually a teenager who was killed on the road on her prom night while searching for a ride home. Others say it is a mother and child who died in a car crash on the way to the hospital. And yet another account claims it is the ghost of a young girl who escaped from a mental institute and leaped to her death from the bridge.
To add some validity to the story, on Oct. 4, 1969, a father and son made a gruesome discovery by the bridge; they found the body of a 15-year-old girl from Avoca. The young girl was last seen in an Avoca soda shop four days prior. She had been hitchhiking and received a ride from a 26-year-old man who killed her and dumped her body near the "Black Bridge." The man was convicted of first-degree murder and sentenced to life in prison.
Today, the bridge is now long gone, which makes it tricky to find the exact location that the Suscon Screamer haunts. But next time you are on the road, beware of a ghostly woman you may encounter.
Scranton Cultural Center (Scranton, Pa.) – The Scranton Cultural Center was originally built as the Masonic Temple and Scottish Rite Cathedral in 1930. Today, the building operates as a hotspot for regional performances and cultural events.
The building is regarded as one of the most gorgeous architectural structures in NEPA, but it also houses a few ghostly visitors who can't help but admire it. A.C. Bernardi 's book, " Haunted Scranton: After Dark in the Electric City ," discusses the ghost of a young girl who the workers refer to as Sarah. Throughout the years, many have witnessed unexplainable sights in the orchestra level of the theater or the rear balcony. Staff members and guests have described seeing eerie lights, shadows and even a transparent image of the girl looking at the stage.
Several paranormal groups have also investigated the Scranton Cultural Center and have had unexplainable encounters. "We were in one of the Mason rooms, and within maybe 5-6 minutes, the temperature dropped from 71 degrees to 65 degrees. And it was a big room," says Alicia VanDuzer, member of the Society for Paranormal Research and Investigation (S.P.R.I.). VanDuzer also spoke of an EVP (electronic voice phenomenon) her team was able to capture. "We got a voice saying what we thought as, 'Are you speaking for us, Tyler?' There was no one in our group or employee named Tyler. We found out later on that Tyler is actually a Mason title, not a name. It is the person who sits outside the Mason meeting room and relays messages from the outside after a meeting has already started."
Who knows? Maybe the next time you are taking in a show at the Scranton Cultural Center, you may have a few ghostly visitors in the audience with you.
Andy Gavin's Eatery and Pub (Scranton, Pa.) – This 1800s building opened as Andy Gavin's Eatery and Pub in 1988 and has become a beloved Scranton establishment. Customers frequent the business for their large selection of wings, sandwiches, and beers, but the establishment is also frequented by a ghost named George. He seems to have an enjoyable time playing with the customers as well as the employees.
"Glasses fly off the shelves; tables get moved while no one is the room. The bartender will put the chairs up on the tables after they've closed and everyone has left, and when he comes back up from the basement, the chairs will be back down again," VanDuzer says of the some of the incidents that have occurred in the pub.
When customers visit Andy Gavin's Eatery and Pub, they are sure to enjoy good food, good beer, and maybe even a friendly visit from George.
Marion St. House (Dunmore, Pa.) – Located at 1217 Marion St., Dunmore, this house went viral when owner Greg Leeson listed it on Zillow's website as a Victorian-style home built in 1901 that was "slightly haunted." The house seemed like a dream home at only $144,000, with four bedrooms and two and a half baths, hardwood floors, a study, and a wet bar. The listing, however, went on to describe the various unexplainable incidents that have occurred: the sound of footsteps, a faint scream that can be heard one or two times a week at 3:13 a.m., and a ghost lurking behind you in the second floor bathroom mirror, but it humorously proclaimed it was nothing too serious.
The listing attracted the interest from ghost hunters, those who were curious, and legitimate buyers. The house is currently no longer listed as "For Sale."
West Mountain Sanitarium (Scranton, Pa.) – The West Mountain Sanitarium (originally named the Lackawanna County Tuberculosis Hospital) opened its doors in 1903 as a hospital to help patients suffering from tuberculosis. During the time it was operational, it seemed to be ahead of its time in treatments. The hospital had state-of-the-art radiology and laboratory departments, its own fields and farms, an artesian well, and it was noted for its open air treatments.
The hospital closed in 1971, and the now decrepit sanitarium is filled with rumors of those who had lost their lives there that still haunt the grounds. Its remote location has attracted mischievous teenagers who have covered the grounds with graffiti and set the property on fire. It has also become a hotbed for paranormal investigators, many who have captured EVPs and ghostly images.
NEPA Paranormal had a particularly odd evening there. As they were investigating a basement within the men's quarters, one investigator had asked, "How did you die?" As the question was asked, the team was able to smell smoke. They looked out and witnessed smoke billowing into the room and could see flames directly behind it. They ran as fast as they could to the main path of the sanitarium. Once they turned around to comprehend what they had witnessed, the fire was gone. Katie Christopher, case manager and co-founder of NEPA Paranormal, states, "We could still feel the smoke in our lungs," even though there was no smoke to be seen.
Hollenback Cemetery (Wilkes-Barre, Pa.) – This cemetery is the one of the oldest in the city of Wilkes-Barre and holds some of its most famous celebrities, such as Kirby and Stegmaier. The majority of those buried in the cemetery are from the 19th and mid-20th century. The burials have significantly dwindled since the 1970s due to a lack of space.
During the day, NEPA Paranormal did a walkthrough of the old cemetery. There was a strange wind pattern within the cemetery, even though it was a clear, sunny day. As they were walking, they noticed something even stranger. "We had what looked like a mini cyclones of leaves following us. Whenever someone would turn back and look at them, they would fall to the ground," said Christopher.
Avondale Colliery (Plymouth, Pa.) – Located in Plymouth sat the Avondale Colliery. The colliery contained a single 327-foot shaft that allowed miners to gain entry to a desirable amount of anthracite coal with a breaker situated on top. The shaft, lined with wooden timber, also helped keep small fires burning at the bottom to create better air circulation for the miners. There was only one entrance and exit from the mine, and that was through the shaft.
On the morning of Sept. 6, 1869, a disastrous fire broke out at the colliery. Sparks from the fire ignited the timbers inside the shaft, engulfing the entire breaker in flames. The breaker collapsed into the entranceway of the shaft, leaving the miners trapped 300 feet below ground.
In what became known as the Avondale Mine Disaster, the final death toll was 110, including young boys and volunteers attempting rescue. It was documented as the worst disaster in the history of anthracite mining. As a result of this horrific incident, the General Assembly of Pennsylvania passed a law that forbids the construction of breakers atop or near mine entrances.
It only seems natural that with such a tragedy there would be numerous ghost sightings. According to the book " Luzerne and Lackawanna Counties Ghosts, Legends and Lores " by Charles J. Adams III , many of the miners who had returned to work after the bodies had been removed refused to reenter the mines. Many feared the ghosts of their fellow workers haunted the tunnels. There were miners who flat out demanded the owners "remove the ghosts before they would go back to work." The mine owners determined that what the miners were actually seeing was the flashes of miners lighting matches against their coats and the moaning noises were actually the sounds of water pumps and the wind.
Today, stories still range from the smell of burning and smoke, moaning noises, strange lights, and ghostly figures of coal miners roaming the area.
If you can't get enough local ghost stories, join Katie Christopher and her team on Wednesday, Oct. 29 at the Marian Sutherland Kirby Library (35 Kirby Ave., Mountain Top) at 6:30 p.m. They will be there to offer chilling evidence of paranormal activity and will also have ghost hunting equipment on hand. All proceeds from this event will benefit the Kirby Library.
All photos by Lora Kormos, except the Scranton Cultural Center (courtesy of SCC)
by Lora Kormos
Swoyersville born and raised, Lora is a photographer, craft beer nerd, self-proclaimed foodie, and movie addict.
I guess being from an area that has so much history will have it's fair share of creepiness. I'm surprised to not see Dark Region Road on this list- I'll avoid that whole area even during the sunniest summer afternoons.
I LOVE dark region road – fished there many years – always thought it would be great to build a house there and address it 1313!
Where is dark region road?
It's up in the Newton-Ransom area.
clarks summit
Drive it at night, during a thunderstorm, greatest, creepiest drive you will ever have. Honestly felt like a passenger was in my backseat.
I pulled my motorcycle to the side of the road one day. Got off to rest….always felt like I was being watched. I heard a noise above me…..boulder falling from the rock cut.
The Smurl house wasn't in 1974, it was in 1986-1987. I know this for fact since I was in beauty school at the time and used to do Mrs. Smurl's hair since everyone else was afraid to go near her.
That's very interesting, what did she have to say about all of it, if anything? Thanks!
Wow Rebecca Balent… I was just a child when I read this story and always wanted to see the house. Do you still keep in contact with any of the family??? I myself have had paranormal activity in my old home in Lancaster PA…
I'm skeptical about anything the Warrens say are haunted, considering that they are frauds.
That simply isn't true. Ed Warren has passed away, incidentally, and Lorraine is into her 90s. I don't concur with everything they said, but to call them frauds is too general a characterization.
The witches grave in Larksville is spooky too
How do you get to the witches grave?
I could tell you, but then I would have to retire. 😉
The cemetery it is in is a bit creepy (it's dark), but she wasn't really a witch. She was a young lady who was an herbalist, and therefore considered by some to be "a witch", but not a scary person per se. She would want you to know that. 😉 There was an article in the papers about her quite a few years ago.
The Welles St. house in Wilkes-Barre is NOT HAUNTED! I know this to be fact, as my best friend lived there throughout the 80's and into the 90's, his Mom lived there until her death in 2012. I've spent at least 150 nights there, and my friend, nor any of his family that had lived there for 20 years hade not experienced ANYTHING paranormal. This is a story that was made up by a local disc jockey in the mid 1970's. NOT THE LEAST BI HAUNTED!
Why dont you call up Tim Woods and talk to him about that house. He had to sell it because it was so bad. A spirit from that house followed him home and terrorized his family. He was punched in the stomach on a live feed in his sleep while sleeping in the living room of that place. Go watch the Welles House vids on Youtube under Live Sci Fi. That house is evil.
Sorry Donald, but it is. And a family member told me that, but I already knew, because I had been there after the "story that was made up by a local disc jockey in the [late] 1970s" appeared in the papers. If you never experienced anything while you were there, consider yourself lucky, because it is, was, has been, and probably always will be haunted.
Going to have to disagree with you since my paranormal team did an investigation there, and our main Lead is a Medium, and A LOT of evidence to prove you wrong my friend. maybe your friend and you did not have an experience.. but it is 100% haunted.
1974? The Smurls were a "later thing" I always thought.
Odd……the Marion St House is about 10 houses up around the corner from Andy Gavin's
I lived in the home that was next to the Suscon bridge until I was 10 and my grandparents lived right up from us. The 15 yr. old girl was not found near the bridge, they were walking down Fire Tower Road. I know because she was my friend and on her way to meet me so we could join up with everyone else at the dance. The Smurl Haunting wasn't 1974, it was 1986/87, i know that because it was when we moved to Florida and Mom kept me updated.
Gee,,,,I always thought the Suscon Screamer was just an old Hunters campfire story? I always heard it was of a tall half woman half animal???? hehehe
I heard the old Nanicoke bowling ally is haunted and the catacombs by the river is too their have been a few people that hung themselves there and that's haunted
Where are those catacombs located?
There's a few places in Noxen too
Weatherly Cemetery?
I heard that the set of Hatchy Milatchy was haunted by the midget that played one of the mushrooms on the set. He died a gruesome death when a cameraman accidentally set him on fire during a show.
Where was the set of Hatchy Milatchy?
at the studios of WNEP TV at the time. It may not be where they are now.
No such thing ever happened.
This is a fairly good compendium, but unfortunately the Marion Street House in Dunmore is not, in fact, haunted – at least, to the best of my knowledge. Mr. Leeson thought he was being clever, saying that it was. He thought the publicity might result in the house being sold more quickly, which he wanted. "3:13" was the name of a song that a band he was in performed. I have been told this by his associates. The other listings are legitimate.
Related Posts
EXCLUSIVE VIDEO: Watch Scranton metal band Behind the Grey play their first-ever acoustic set
MUSIC VIDEO: Breaking Benjamin is 'Torn in Two' as dark story continues and new album arrives
First Friday Scranton map for Aug. 1, 2014
Recent videos.
VIDEO PREMIERE: Folk punk rocker Markus A. D. is 'Sharing a Breath' with his demons on the Nicholson Bridge
VIDEO PREMIERE: Wilkes-Barre horror punks Cut Up Naked Teenagers clown around with the 'Monster Squad'
VIDEO PREMIERE: Scranton alt rock trio The Boastfuls take their shot with debut single 'Tequila'
Follow the scene.
Ionic Development
About NEPA Scene
Editor: Rich Howells [email protected]
What is NEPA Scene?
NEPA Scene is the independent arts and entertainment website Northeastern Pennsylvania has been waiting for.
It combines the accuracy and professionalism of a print magazine with the immediacy and convenience of a blog, offering a wide variety of content to readers in NEPA, Philadelphia, New York, and beyond.
Read more >>
Favorites 0
Saved Searches 0
Sell Your Home
Find a Sellers Agent
What's My Home Worth?
Why Lewith & Freeman
Tips for Showing Your Home
Request a Market Analysis
Property Search
Find a Buyers Agent
Homes With Land
Lakes Homes
Luxury Homes
Mortgage Calculator
New Construction
Open Houses
Ranch Homes
Relocation Services
Virtual Tours
L&F Commercial Sales
L&F Commercial Leases
Search Commercial Sales
Search Commercial Rentals
Multi- Family
About Commercial Real Estate
Back Mountain
Clarks Summit / Abingtons
Conyngham / Sugarloaf
Drums / Butler Township
Freeland / White Haven
Glenmaura / Moosic
Harveys Lake
Hazleton / Hazle Township
Kingston / Forty Fort
Lake Harmony
Lake Wallenpaupack
Mountain Top
North Pocono
Pocono Mountains
Pittston / Plains / Laflin
Tunkhannock
West Pittston / Exeter / Wyoming
Wilkes-Barre / Hanover / Nanticoke
Ask the Experts
Get to Know NEPA
Home Warranty
Luxury Network
Management/Administrative Team
Meet Our Agents
Military on the Move
Our Global Network
Points of Interest
Privacy Policy
Terms and Conditions
Testimonials
Visit Our Offices
Halloween is all about ghosts, goblins, vampires, zombies, and werewolves. Every Year, NEPA brings these monsters to life at various haunted attractions. We have compiled a list of the best attractions in NEPA. Do you have the courage to visit these spooky haunted attractions?
Circle of Screams 1911 Scranton Carbondale Hwy (Business Route 6) Dickson City, PA 18519
From now until October 27 th , see if you have what it takes to visit all three of the Circle of Screams ' haunted attractions: Carnival of Fear (a 3D walkthrough in a fun house style carnival with not so fun clowns), Twizted Tales (Circle of Screams' newest attraction which followers hikers through a spooky trail brought to life), and Delfino Manor (Sid D'Struction's haunted house filled with his tormented memories).
Want to experience America's only haunted Drive-In Theatre firsthand? The ticket booth opens at 7:00 pm and closes at 10:30 pm with last ride leaving at 11:00 pm. Tickets cost $15 for Carnival of Fear 3D & Twizted Tales Outdoor Trail, $15 for Delfino Manor (rain or shine), and $25 for Carnival of Fear 3D & Twizted Tales Outdoor Trail & Delfino Manor.
Children under the age of 10 are encouraged to stay home as this attraction is scary! However, we have a list of fun fall family events perfect for your kiddos here .
Eckley Haunted Halloween Lantern Tours 2 Eckley Back Rd Weatherly, PA 18255
Northeastern Pennsylvania has deep connections to the coal mining industry. Experience the dark side of Eckley Miners' Village Museum on October 18 th to the 26 th — four days of scary stories and creatures lurking throughout the village. If the haunted lantern tour sounds undoable, there will also be a Trunk or Treat event along with face painting, dancers, a corn maze, and a children's activity tent.
Doors open at 6:00 pm and the last tour leaves at 9 pm. Tours are first-come, first-served with tickets starting at $5 for children and $10 for adults 13 and over. Want to learn more about the event? Head over to their Facebook page here .
Ghost Tours at the Old Jail Museum 128 West Broadway Jim Thorpe, PA 18229
The Old Jail Museum 's famous haunted ghost tours are well-known for a reason—you get to witness NEPA's history firsthand. Visit the actual cells and gallows where the infamous Molly Maguires were hanged and look for the handprint on Cell 17's wall. This special experience is only available on Saturdays in October. First tour leaves at noon and last tour leaves at 4:30 pm.
Students/Seniors over 65—$8
Children 6-12— $5
Children under 6—Free
Active Duty Military—Free with ID
Gravestone Manor
1095 PA-315 Wilkes-Barre, PA 18702
Gravestone Manor is open every weekend in October giving you ample chances of solving a mystery! The theme for this year's theatrical haunted house is The Crimson Masquerade. Detective Grave is investigating a series of missing person reports and receives an anonymous tip with an invitation to the annual Masquerade Ball. He follows this hunch and accepts the invitation, but will he be able to solve the case? Interested in learning the rest of the story? Tickets are only $12, but children under the age of 8 are not recommended to go with you.
This haunted house is open 7:00 pm – 10:00 pm on Fridays and Saturdays and 7:00 pm – 9:30 pm on Sunday. Plus, all proceeds go to  United Way of Wyoming Valley .
Halls of Horror
320 Delaware Ave Palmerton, PA 18071
Think you can handle one of the goriest haunted attractions? Halls of Horror is so intense that anyone under 18 needs a parent or guardian to sign a release form. This interactive walkthrough begins as soon as you get your ticket—the actors can touch you, but you can't touch them. Open Friday and Saturday from 7:00 pm until 11:00 pm. Tickets cost $20 for original haunt experience and $35 for the blood experience (includes T-shirt).
Haunted! Mind Mysteries & the Beyond
1433 N. Main Ave Scranton, PA 18508
The Houdini Museum is not only NEPA's only building in the world dedicated to famed magician Harry Houdini but the entire world! The museum hosts a year-round event that has a special feel during the Halloween season. This 3-hour event involves mentalism, mind reading, telekinesis, & sightless vision. Plus, you'll learn the story of the murder/suicide/electrocution in this 150-year-old historic home and get to attend a seance in the dark. Reservations are required. For more information, call 570-383-9297.
Haunted Lehman Park Decker Road East Stroudsburg, PA 18302
The last two Saturdays in October just got better— Haunted Lehman Park is celebrating 10 years of operation! Experience a ½ mile trail of pure terror in the elements on October 19 th and the 26 th from 7:00 until 10:00 pm. Keep checking their website here for more updates.
Horror Hall 11 E Poplar St West Nanticoke, PA 18634
After thirty years of experience, Horror Hall certainly knows how to give a good fright. Weave around ¼ miles of rooms with surprises and scares around each corner. That's 20-minutes of jump scares from creepy clowns, terrifying zombies, and more ghouls alike. This attraction is open every Friday, Saturday, and Sunday in October. Check out their Facebook page for more information here .
Hotel of Horror
5101 Cherry Valley Rd Saylorsburg, PA 18353
Located inside the Legendary Lake House Hotel in historic Saylorsburg, Hotel of Horror offers three attractions: Hotel of Horror Attraction (tortured inmates from a local sanitarium seek revenge), Altered Nightmares Attraction (discover what happens when you cross the gates, otherwise known as the bad place), and Theatre of the Damned Attraction (variety of shows including an original movie which runs performances every half hour).
Open rain or shine every Friday through Sunday until Halloween. Buy your tickets here ! (Not recommended for children under the age of 13.)
Hours of Operation:
Friday— 7:00 pm to 11:00 pm
Saturday— 6:00 pm to 11:00 pm
Sunday—7:00 pm to 10:00 pm
Halloween— 7:00 pm to 10:00 pm
Pennhurst Asylum
250 Service Rd Spring City, PA 19475
Pennhurst Asylum is more than just a haunted attraction as it was an actual institution that closed in 1987. If that wasn't spooky enough, it now hosts haunted attractions, paranormal investigations, tours, and events. From now until November 3 rd , you can push your sanity to the limits by attending all 4 haunted attractions— Pennhurst Asylum, the Morgue, Containment, and Mayflower After Dark.
Ticket box office is open Friday from 6:30 pm to 10:30 pm, Saturday 6:30 pm to 10:30 pm, and Sunday & Thursday 6:30 pm to 9:30 pm. But haunts continue past ticket hours!
Reaper's Revenge
460 Green Grove Olyphant, PA 18447
Can you handle a 60-acres scream park that is one of America's best-haunted attractions? Reaper's Revenge is four haunts in one combining a haunted hayride, dark forest walkthrough, pitch-black indoor walkthrough, and zombie maze. That's 90-minutes that will have your heart racing every moment. Open Fridays & Saturdays from 6:00 pm until 1:00 am and 6;00 until 11:00 pm on Sundays. Note: This attraction is not meant for children under the age of 10. Buy your tickets here .
Spooky Days on the Farm 347 Quiet Valley Rd Stroudsburg, PA 18360
Got a spare two hours? See if you have what it takes to help solve a murder mystery at Spooky Days on the Farm in Stroudsburg. A guide will help take you around the farm as you meet the suspects, gather clues, confront the Hag of the Woods, and explore the creatures of the night. Admission is $10 per adult and $5 per child ages 3-12 years old.
If you have children, attend the age-appropriate day time programs: wagon rides, storytelling, crafts, and a Halloween sing-along. This event will be held on October 25 th and 26 th from 5;00 pm to 8:00 pm.
Waldorf Estate of Fear
6325 Interchange Rd Lehighton, PA 18235
Check into the Waldorf Estate of Fear if you dare and select the haunted attraction of your dream (or nightmare). The Haunting at the Waldorf Hotel is an indoor walkthrough haunted house experience featuring creepy hotel rooms and murder scenes. The Terror in the Corn haunted hayride will scare you with realistic sets and appearances from movie icons and original, terrifying creations. Plus, try to beat the clock at the zombie escape room. Can you solve the riddles in 30 minutes? This scary attraction is open every Friday & Saturday from 7:00 pm to 11:00 pm until November 2 nd . Buy your tickets here .
Newsletter 10.20.23
Commercial Newsletter 10.18.23
Newsletter 10.13.23
Festive Fall Events in NEPA
Newsletter 10.6.23
Featured Listing 54
Back Mountain 2
Interior 84
First Time Buyer 11
First Time Seller 13
Get To Know 2
About Our Town 102
Ask The Experts 15
Tips & Advice 188
Exterior 26
Nepa Breweries 9
Agent Spotlight 6
Newsletter 304
Curb Appeal Spotlight 4
L&F Answers 7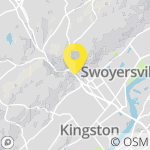 Stay Connected
Things to Do | Your guide to all the Halloween attractions in…
Share this:.
Click to share on Twitter (Opens in new window)
Click to share on Facebook (Opens in new window)
Daily e-Edition
Evening e-Edition
Things to Do
Entertainment
Music and Concerts
Restaurants Food and Drink
TV and Streaming
SUBSCRIBER ONLY
Things to do | your guide to all the halloween attractions in and around the lehigh valley.
Scare up some Halloween fun with these Lehigh Valley haunted houses, attractions and other events
THREE GHOSTS
Not recommended for children 11 and younger
Bates Motel and Haunted Hayride: Check into the motel, slip past scarecrows, zombies and other evils in and take a ride on the Haunted Hayride and walk through the Revenge of the Scarecrows Haunted Trail, and Double Edge Axe Throwing. Advanced timed tickets. 6:30-10:30 p.m. Fri.-Sat. through Oct. 28; 6:30-10 p.m. Oct. 22, 29; 6:30-9:30 p.m. Oct.16-19, 23-26, 30-31. Bates Motel, 1835 Middletown Road (Route 352), Glen Mills. $40-$125. 610-459-0647. thebatesmotel.com.
Dorney's Halloween Haunt: Haunted mazes, scare zones, live entertainment, zombies and vampires, thrill rides, more. 6-11 p.m. Fri.-Sat. through Oct. 28, Oct. 22. Dorney Park, 3830 Dorney Park Road, S. Whitehall Township. $39.99. 610-395-2000. Dorneypark.com.
Halloween Nights at Eastern State Penitentiary: Festival staged in the site's cellblocks and courtyards with five haunted houses plus historic tours, themed bars and lounges, live performances, more. 7-11 p.m. Thurs.-Sun. through Nov. 11. Eastern State Penitentiary, 2027 Fairmount Ave., Philadelphia. $39-$59. 215-236-3300. easternstate.org/halloween.
Haunted Red Mill: The Dead Don't Die. Beyond the Fear-backstage Tour (5-8 p.m. Oct. 19, 26; $10). 5 p.m.-10 p.m. Oct. 20-21, 27-28. Red Mill Museum Village, 56 Main St., Clinton, New Jersey. $30-$45, 908-735-4101. redmillhauntedvillage.org.
Hotel of Horror and Altered Nightmares: The 250-year-old "Abandoned" Pocono Mountain Resort houses both Hotel of Horror Haunted House and Altered Nightmares. 7-11 p.m. Oct. 22, 29, Nov. 3-4; 7-11 p.m. Oct. 20, 27; 6-11 p.m. Oct. 21, 28. Lakehouse Hotel, Route 115 & Cherry Valley Road, Saylorsburg, $40; $45. hotelofhorror.com
Jason's Woods: New this year, Wrecking Machine and Grinder, also Lost in Jason's Woods, Chamber of Horrors, Carnival of Fear, Zombie Apocalypse, Horrifying Hayride, live music, midway, theatrical shows, Psycho Circus 3-D attraction. 7-10 p.m. Fri. and Sat.; 7-9 p.m. Sun., through Nov. 4. Jason's Woods, 90 Stehman Road, Lancaster. $25-$45, 717-875-5110. jasonswoods.com.
Kim's Krypt Haunted Mill: House of Eyes, Terror Trail, Horror of Menges Mill, Dark Despair. 6-10 p.m. Sun., through Oct. 29 and Oct. 30-31; 6-11 p.m. Fri.-Sat., through Oct. 28. Colonial Valley Scream Park, 5932 Colonial Valley Road, Spring Grove. kimskrypt.com.
Lancaster Field of Screams: Frightmare Asylum, Den of Darkness, Haunted Hayride and Nocturnal Wasteland, live bands and other special events. Advanced timed ticket purchase. Fri.-Sun. through Nov. 11 and Oct. 19, 26, 31. Field of Screams, 191 College Ave., Mountville. $16-$35, 717-285-7748. fieldofscreams.com.
Lehigh Valley Screampark: Psycho Path, Hollow of Horror, Condemned Haunted House, Operation Bio Purge. Fri.-Sun. Through Oct. 29. Lehigh Valley Screampark, 2951 Betz Court, Orefield. $50. lehighvalleyscreampark.com.
Palmerton Halls of Horror: Gross and gory hardcore haunted house. Optional Blood Experience ($47). 7-11 p.m. Oct. 20, 27; 6-11 p.m. Oct. 21-22, 28-29. Halls of Horror, 320 Delaware Ave., Palmerton. $25. hallsofhorror.net.
Philly Fright Factory: 25,000-square-foot haunted house in a 120-year-old building in South Philadelphia. Oct. 19-22, 26-31. Fright Factory, 2200 S. Swanson St., Philadelphia. $30; $35. frightfactorypa.com.
Reaper's Revenge: A haunted hayride, Lost Carnival, Pitch Black, Sector 13. 5:30-10:30 p.m. Fri.-Sat., 5:30-9:30 p.m. Sun. through Oct. 29. Reaper's Revenge, 460 Green Grove Road, Scranton. $49-$69. 570-254-8038. reapersrevenge.net.
Scream Mountain: Haunted hayride, starter haunted hayride (6 p.m.; $10, reservations required), haunted lift and walk. 6:30-10 p.m. Fri.-Sat. through Oct. 28. Spring Mountain, 757 Spring Mount Road, Schwenksville. $22; $30. 610-287-7900. springmountainadventures.com.
Six Flags FrightFest: Seasonal rides, scare zones, terror trails and haunted mazes plus zombies and Halloween-themed shows and attractions. Fri.-Sun. through Oct. 31. Six Flags Great Adventure, Route 537, Jackson, New Jersey. sixflags.com/greatadventure.
Shocktoberfest: Zombie Safari Hayride Tour, Midway Massacre, Prison of the Dead, Ground Assault, Unknown 3.0., Zombie Experience, midway attractions, more. 5-10 p.m. Fri.-Sat, 5-9 p.m. Sundays through Nov. 4. Shocktoberfest, 94 Park Ave., Sinking Spring. $30-$80. 610-375-7273. shocktoberfest.com.
Valley of Fear and the Original Haunted Hayride: Haunted hayride, Willie's Shipwreck Cove, Miles Manor Haunted House. 7 p.m. Fri.-Sun. through Oct. 29, also Oct. 19, 22, 26, 30. Phoenix Sport Club, 301 W. Bristol Road, Feasterville. $25-$74. 215-942-9787. valleyoffear.com.
Waldorf Estate of Fear: Waldorf Hotel, Terror in the Corn, Infection, Zombie Escape Room. Fri.-Sat. through Oct. 28. Waldorf Estate of Fear, 6325 Interchange Road, Lehighton. $20-$70, 610-824-6835. waldorfestateoffear.com.
Use discretion with children 11 and younger
Cemetery Tour: Death and Dying : Walk through the 1741 Gemeinhaus, the oldest standing building in the city; stroll through God's Acre, Bethlehem's oldest cemetery, and hear stories. 3 p.m., 5 p.m. Oct. 20-21, 27-28. Moravian Museum, 66 W. Church St., Bethlehem, $8-$17; $9, 610-882-0450, historicbethlehem.org.
Crystal Cave Halloween Ghost Lantern Tours: Ghost stories, folklore and history of haunted Crystal Cave by lantern light. Not recommended for ages 7 and under. 5:30 p.m. Oct. 21, 28; 6 p.m. Oct. 13, 20, 27. Crystal Cave, 963 Crystal Cave Road, Kutztown. $30; $23, ages 8-11, 610-683-6765. crystalcavepa.com.
Elysburg Haunted House: Benefits Elysburg and Ralpho Fire Departments. 7 p.m. Oct. 20-21, 27-28. Elysburg Valley Gun and Country Club, 106 Gun Club Road, Elysburg, $20, 570-672-2920, facebook.com/ElysburgHauntedHouse.
Fright Time Zip & Climb: Climbing, zipping and swinging through the trees with laser lights, glow sticks, fog machines, Halloween decorations and the fall nighttime sky of the Poconos. The five high ropes courses and Adventure Tour with zip lining, rock wall and free fall activity will be open. Advance tickets recommended. 5:30, 6 and 6:30 p.m. Saturdays, through Oct. 28. Blue Mountain Resort, 1660 Blue Mountain Drive, Palmerton. $55. https://www.shopskibluemt.com/halloween-fright-time-zip-climb
Ghost Tour of New Hope: Lantern-led walk. 8 p.m. Fri.-Sat. through Oct. 28 and Oct. 31. New Hope, Bridge and Main streets, $12, 215-354-1693, ghosttoursofnewhope.com.
Haunted Hayride in the Parkway : Thrills, chills and frights will put a scare into your night. Benefits the Whitehall Fire Department. 7-11 p.m. Oct. 20-21, 27-28. $15; $7, ages 6-12; free. ages 5 and under. 610-437-5524 ext. 1165.
Old Jail Ghost Tour: Tour the jail and hear tales of ghostly encounters. Noon-4:15 p.m. Sat.-Sun. through Oct. 29. Old Jail Museum, 128 W. Broadway, Jim Thorpe, $12. 570-325-5259, theoldjailmuseum.com.
Rotary Historic Ghost Walks in Old Mauch Chunk: Accompany your Ghost Guide on a one-mile outdoor walk on Broadway, with tales of ghoulish encounters. Varying times Fri.-Sun. through Nov. 18. The Inn at Jim Thorpe, 24 Broadway, $15; $5, ages 12 and younger, 570-325-2599, jimthorperotary.org
Your guide to Lehigh Valley's Halloween parades
Fun for all ages and family-friendly activities
Bear Rock Corn Maze: 2-acre corn maze, test your scavenger hunts skills and trivia knowledge with hidden clues to complete the game card, pumpkin patch, hayrides ($3.50), glow golf (Fri.-Sun.). Bear Rock Junction, 8181 Route 309, New Tripoli. $6.75. 610-298-8888. bearrockjunction.com.
Crayola Screamin' Green Hauntoween: Crafts, themed scavenger hunt, character photo ops, trick-or-treat (Sat.-Sun.), pumpkin decorating, more. 10 a.m.-4 p.m. through Oct. 31. Crayola Experience, 30 Centre Square, Easton. $86.99; $25.99 advance tickets. 952-851-5800, crayolaexperience.com
Corn Cob Acres: 50 activities including train ride, Farm Animal Barrel, Cow Belly Bounces, Bat Cave and Spider Web Weave, pedal karts, giant sling shots, Jack-O-Lantern bean bag toss, more. 10 a.m.-5 p.m. Fri.-Sat., 11 a.m.-5 p.m. Sun. through Oct. 29. 191 College Ave., Mountville. $17.99; $13.99 seniors.  717-285-7748, corncobacres.com.
Count's Halloween Spooktacular: Kids can come in costume and enjoy Halloween-themed shows, trick-or-treating, characters, more. Through Nov. 5, Sesame Place, 100 Sesame Road, Langhorne. $41.99 and over, 215-752-7070. sesameplace.com.
Da Vinci Center Jack-O-Lantern Lane: Hand-carved jack-o-lanterns, not-so-spooky houses, hands-on activities, more. Through Nov. 5. Da Vinci Science Center, 3145 Hamilton Boulevard Bypass, Allentown.  484-664-1002, davincisciencecenter.org/jack-o-lantern-lane
Dorney's The Great Pumpkin Fest: Join Peanuts characters for petting zoo, decorating activities, entertainment, Planet Snoopy theme park, Franklin's Monster Mania. 11 a.m.-5 p.m. Saturdays and Sundays through Oct. 30. Dorney Park, 3830 Dorney Park Road, South Whitehall Township. 610-395-2000. dorneypark.com.
Dutch Wonderland Happy Hauntings: Themed rides, special entertainment, Trick-or-Treat Trail, more. Noon-8 p.m. Sat.-Sun. through Oct. 29. Dutch Wonderland, 2249 Route 30 East, Lancaster. 717-291-1888. dutchwonderland.com.
Electrifying Jack O Lantern: Family-friendly walk-through experience featuring thousands of hand-carved pumpkins displayed in a creative and artistic exhibit. 7-9 p.m. daily, through Oct. 29. Advanced tickets only. West End Fairgrounds, 570 Fairground Road, Gilbert. electrifyingjackolanterns.com.
Great Pocono Pumpkin Festival: Pick pumpkins, games, food, hayrides, carnival rides, more. 11 a.m.-5 p.m. daily through Oct. 29. Country Junction, 6565 Interchange Road, Lehighton. 610-377-8400. countryjunction.com.
Grim's Fall Festival and Corn Maze: Find your way through the field of corn, pick your own pumpkin,  hayrides, more. 10 a.m.-7 p.m. Saturday and Sunday through Oct. 29. Grim's Greenhouse and Farm Market, 9941 Schantz Road, Breinigsville. 610-395-5655.
Happy Haunts at Red Mill: Haunted tour, hay ride, cider and donuts and one pumpkin per family. 10 a.m.-1 p.m. Oct. 21, 28. Red Mill Museum Village, 56 Main St., Clinton. $10. 908-735-4101, redmillhauntedvillage.org
Hausman's Fall Farm Festival: Corn maze, pumpkin patch, more. 10 a.m.-5 p.m. Sat.-Sun. through Oct. 29. Hausman's Fruit Farm, 2824 Limeport Pike, Coopersburg. 267-980-3409. hausmanfruitfarm.com.
Knoebels Hallo-Fun: Rides and games, fall food treats and spook-tacular live entertainment and decorations. 6-10 p.m. Fri., 2-10 p.m. Sat., noon-5 p.m. Sun. through Oct. 29. Knoebels Amusement Park, 391 Knoebels Amusement Resort, Elysburg. $22-$50, ride passes. 800-487-4386. knoebels.com.
Linvilla Pumpkinland: Hayrides, train rides, straw bale and cornfield mazes, Hayrides to the Witch's House (Oct. 6-30). Daily through Nov. 5. Linvilla Orchards, 137 W. Knowlton Road, Media. 610-867-7116, linvilla.com
Maize Quest: Maze, hayrides, rides and games, more. Flashlight nights (Saturdays in Oct.). 10 a.m.-5 p.m. daily through Nov. 5. Stony Hill Farms, 15 North Road, Chester, New Jersey. $7.99 and over. 908-879-2696. stonyhillfarms.com.
Old Homestead Pumpkin Patch: Hay rides, boat rides, corn maze, pumpkin launcher, farm animals, paddle boat rides, more. 10 a.m.-5 p.m. Sat.-Sun. through Oct. 29. 1165 Strohl's Valley Road, Lehighton. 610-681-3276, oldhomestead.com.
Olde Stone Farm Harvest Days : Corn maze, hayride, food trucks, games, farm animals, face painting, more. 10 a.m.-5 p.m. Sat.-Sun. through Oct. 28. 1350 Raubsville Road, Easton. $10. oldestonefarmpa.com
Pumpkinland: Halloween display of cartoon characters, scarecrows, hay hutch and pumpkins, hayrides and funhouse. 10 a.m.-5 p.m. daily, through Oct. 31. Colonial Gardens, 745 Schuylkill Road, Phoenixville. 610-948-9755, colonialgardenspa.com.
Saylorsburg Mazezilla "Music to Oour Ears": 11-acre corn maze, wagon rides, pumpkin patch, produce stand, barnyard animals, more. 11 a.m.-5 p.m. Nov. 4-5; 11 a.m.-7 p.m. Oct. 15, 22, 29; 11 a.m.-9 p.m. Oct. 13, 20-21, 27-28; 11 a.m.-9 p.m. Oct. 14. Klingel's Farm, 415 State Route 115, Saylorsburg. $14, 570-402-7378. mazezilla.com.
Seiple Farms Corn Maze: Journey through the corn maze ($7; free, ages 2 and under), flashlight corn maze, hayrides, pick-your-own pumpkins, amusements, farm animals, more. 10 a.m.-6 p.m. Sat.-Sun.; noon-6 p.m. Oct. 20. Seiple Farms, Route 329, Bath. 610-837-6282, seiplefarms.com.
Six Flags Kids Boo Fest : Trick-or-treating, Hunt for Boo, Witch's Brew live show, wagon rides, more. Fri.-Sun. through Oct. 29. Six Flags Great Adventure, 1 Six Flags Blvd., Jackson, NJ. sixflags.com
Unangst Tree Farm Fall Fun: Hayrides to the pumpkin patch, corn maze, petting zoo, farm markets, more. noon-5 p.m. Mon-Fri.; 10 a.m.-6 p.m. Sat.-Sun. Unangst Tree Farm, 7317 Bethlehem-Bath Pike, Bath. 610-837-7531. unangst-treefarm.com.
Wilcox Farms: Corn maze, play area, tractor hay rides (10 a.m.-6 p.m. Sat.-Sun.), more. 1134 S. Reading Ave., Boyertown. 610-367-2387, wilcoxfamilyfarm.com
Halloween 2023: When, where to trick or treat around the Lehigh Valley
Special events
Sun Inn Ghost and Spirit Tours: Video history of the Historic 1758 Sun Inn, tour of the rooms and attic with a few authentic Ghost Stories of the Inn and a personal tasting of Christmas City Spirits. Tours at 4, 5:30, 7 and 8:30 p.m. Sundays, through Nov. 5. Sun Inn, 564 Main St., Bethlehem. $25. suninnbethlehem.org.ghost-and-spirit-tours.
Eerie Easton Walking Tour: Tour through the streets of downtown, historic Easton and hear stories about true crimes and actual historic events that took place in the community. Tours 6 and 7:30 p.m. Fridays and Saturdays and 5 p.m. Sundays, through Oct. 29. $15. Sigal Museum, 342 Northampton St., Easton. 610-253-1222, sigalmusuem.org.
Salvage Goods Haunted History Tours and Investigations: Participants are introduced to the world of a paranormal investigator and get an inside scoop on how they prep and conduct an investigation in a truly haunted location. 6-8 p.m. and 8:15-10:15 p.m. Oct. 20, Nov. 3. $30. 24 S. 3 rd St., Easton. salvagegoodseaston.com.
Salvage Goods Haunted History: Step inside the first official jail of Easton and explore areas of the building never open to the general public. learn first hand accoutns of some of the tragedies that took place behind the bars and meet the in-house paranormal team, Mystic Inquiries. 7-8 p.m., 8:15-9:15 p.m., 9:30-10:30 p.m. Oct. 21, Nov. 4. $7. 24 S. 3 rd St., Easton. salvagegoodseaston.com.
Old Soul Stroll of Boyertown: Learn the tales, tragedy and rejuvenation this historic quaint town has to offer. Doors open at 6:30 p.m. at the Boyertown Area Historical Society and the stroll will start promptly at 6:45 p.m. and end at Revamped Salon. Oct. 28, Nov. 4. 43 S. Chestnut Street. $12. boyertownhistory.org/old-soul-stroll
Spooky Nazareth Walking Tour : Learn about the founding of Nazareth and hear some spooky ghost stories about the Whitefield House, Nazareth Hall and other historic places. 7 p.m. and 8:15 p.m. Oct. 20-21, 27-28. Whitefield House, 214 E. Center St., Nazareth. $15; free, ages 5 and under, members. moravianhistory.org
Pa. Renaissance Faire: Halloween Daze and Spooky Knights: Kids costume exhibition, adult costume contest, kids Halloween treasure hunt.  Oct. 21-22, 28-29, Mount Hope Estate & Winery, 2775 Lebanon Road, Manheim. $32.95; $16.95, ages 5-11. 717-665-7021. parenfaire.com.
Kutztown Ghost Tour: Historical, spooky walking tour that starts and ends at the Kutztown Tavern with guides and storytellers dressed in period costume. 6:30-10:30 p.m. Oct. 20-21. Kutztown Tavern, 272 W. Main St. $22, kutztownrotary.com
Creepy-themed Book Events: Paranormal author Jeffrey A. Dengler presents his books "The Minersville Mansion" and his newest title, "The Spirits of Shoemakersville Road" joined by fellow paranormal investigator Justin Selig, 6 p.m. Oct. 16; Jennifer L. Green presents her new collection of creepy regional history, 6 p.m. Oct. 21. Firefly Bookstore, 271 W. Main, Kutztown , 484-648-2712, fireflybookstore.com
Howl O'Ween Doggie Parade: Parade begins at CMA and winds the trail to Trail's End, back to the Mountain Coaster Lawn for awards ceremony and vendors. Registration noon-3 p.m., parade 1 p.m. Oct. 21. Camelback Mountain Adventures, 243 Resort Drive, Tannersville. camelbackresort.com
All Hallows Eve Fall Festival: Pumpkin painting, corn shucking, apple cider press, hay pile, hayrides, refreshments, more. 1-4 p.m. Oct. 21, Pennypacker Mills, Route 73 and Haldeman Road, Schwenksville, free, 610-287-9349, montcopa.org/pennypackermills.
America On Wheels Halloween Bash Model Car Show: Awards, vendors, more. Judging begins at 1 p.m. (model entry fee; $1).  9 a.m.-3 p.m. Oct. 21. America On Wheels, 5 N. Frost St., Allentown. $11, includes show and museum entry. 610-432-4200, americaonwheels.org.
Trunk or Treat: Special guest, Mr. Lobo of Cinema Insomnia, trunk and costume contests, movies "Casper" and "Corpse Bride," more. 4 p.m.-midnight Oct. 21. Shankweiler's Drive-In Theatre, 4540 Shankweiler Road, Orefield. 610-481-0800, shankweilers.ticketleap.com/trunk-or-treat-at-shankweilers
America On Wheels Trunk of Treat : Travel through the museum parking lot for treats at festively decorated car trunks and truck beds; treats, activities, scavenger hunt and model car show inside museum. 1-3 p.m. Oct. 21. America On Wheels, 5 N. Frost St., Allentown. 610-432-4200, americaonwheels.org.
Cops n Kids: Halloween Surprises: Join Taylor, the friendly witch, as she reads "A Spoonful of Frogs" by Casey Lyall and teaches how to make "frog" slime. Registration required. 10 a.m.-noon Oct. 21. Cops N Kids Reading Room at the Fowler Family Southside Center, 511 E. Third St., Bethlehem. Free. 610-861-5526.
Kids on the Canal : Halloween Trick or Treat: Come dressed in costume and trick or treat around the park. 11:30 a.m.-4:30 p.m. Oct. 21. National Canal Museum, 2750 Hugh Moore Park Road, Easton. $8; $7, seniors; $6, ages 3-15; free, members. 610-923-3548, canals.org.
Halloween Spooktacular: Scarecrow contest, spooky barn, train rides and pedal pulls, scavenger hunt, pumpkin and face painting, scavenger hunt, trunk or treat (registration required; 484-767-2307), more. Costumes encouraged. 12:30-5 p.m. Oct. 22. Weisenberg/Lowhill Township Historical Society, 4585 Werley's Corner Road, New Tripoli.
Dia de los Muertos (Day of the Dead): celebrates and honors the lives and memories of loved ones who have passed away. Adriana Santos talks about the blend of indigenous and Spanish Catholic traditions of Mexico. 2 p.m. Oct. 22. Sigal Museum, 342 Northampton St., Easton. Free. 610-253-1222, sigalmusuem.org.
Boo at the Zoo: Wear costume and trick or treat at the zoo, arts and crafts tables, vendors, music and costumed characters. 10 a.m.-4 p.m. Oct. 21-22, 28-29. Lehigh Valley Zoo, 5150 Game Preserve Road, Schnecksville, $16; $15, seniors; $14, ages 2-11; free, ages 1 and under, 610-799-4171, lvzoo.org.
Ghouls Night Out: Star of the Day divas family-friendly musical review featuring the witches, villains, and vixens of stage and screen. Portion of the proceeds benefits the Parents' Medical Rights Group. 7 p.m. Oct. 27-28. St. John's United Church of Christ, 139 N. 4th St. Emmaus. 484-809-9228, staroftheday.org
SteelStacks Zombie Ball: Music, Tarot card reader, food and drink specials, costume contest. 8 p.m. Oct. 27, Musikfest Cafe, ArtsQuest Center, 101 Founders Way, Bethlehem.  610-332-3378, steelstacks.org.
The Rocky Horror Picture Show: A live performance from the Spaced Out Sensations shadowcast. 11:30 p.m. Oct. 27-28. Frank Banko Alehouse Cinemas, ArtsQuest Center at SteelStacks, 101 Founders Way, Bethlehem. $11; $8.50, seniors, students; $7.50, members. 610-297-7100, steelstacks.org
Ghost Stories on the Canal: Come aboard the "ghost ship", the Josiah White Boo, for a spooky 45-minute-long cruise along the Lehigh Canal.  Along the way, storyteller Judy England-McCarthy, will regale you with tales of ghosts and supernatural happenings from canals and the industrial history in our region. 4:30 and 6 p.m. Oct. 27 and 28. Reservations required. $18; $15, ages 3-15. National Canal Museum, 2750 Hugh Moore Park, Easton. 610-923-3548, canals.org.
Halloween  Ghost Tour: Hear real-life ghostly encounters experienced in the house and on the grounds by Pearl Buck, Pearl S. Buck International staff, and others. 6 p.m. and 7 p.m. Oct. 27 and 29. Pearl S. Buck House, 520 Dublin Road, Perkasie. $18; $15, seniors; $10, ages 4-18. pearlsbuck.org/ghost-tours
Spooky Days on the Farm: A guide will take you around the farm as you meet the suspects, gather clues, and more to help solve the murder mystery. 5-8 p.m. Oct. 27-28. Quiet Valley Living Historical Farm,1000 Turkey Hill Road, south of Stroudsburg, off Business Route 209, Stroudsburg. $18; $10, ages 3-12, 570-992-6161. quietvalley.org.
Jekyll & Hyde: The epic struggle between good and evil comes to life. 2 p.m. Oct. 27-28, 8 p.m. Oct. 28. The Shawnee Playhouse, 552 River Road, Shawnee on Delaware. 570-421-5093, shawneeplayhouse.org.
Family Fright Night: Costume contest, games, dinner, dancing, more. 6-9 p.m. Oct. 28, Kalahari Resorts Convention Center, 250 Kalahari Blvd., Pocono Manor. $45; $18, ages 4-12; free, 3 and under. 570-216-5469, kalahariresorts.com
Allentown Halloween Walking Parade: Bands, dance groups, local organizations and vendors. Oct. 28. allentownpa.gov/Parks-and-Recreation/Recreation-Programs/HalloWeekend
Slashers & Flashers: A Burlesque Show: Countess Queen Conch's cable access spooktacular. 7:30 p.m. Oct. 28, Visitors Center at SteelStacks, 711 E. First St., Bethlehem. $18-$25. steelstacks.org.
Harvest & Haunts Fall Festival: Vendors, crafters, food trucks, wine sampling, kid's zone with crafts and games, historical reenactors and demonstrations, face painting, tours of the 1768 Mansion ($10; free, ages 12 and under), more. 11 a.m.-4 p.m. Oct. 28. George Taylor House, 35 S. Front St., Catasauqua. georgetaylorhouse.org
Roxey Ballet's Not Too Scary Spooktacular Dance Party: Halloween-themed dance, mask decorating, and ghoulish games, more. 6:30-8 p.m. Oct. 28. Mill Ballet Event Center, 46 N. Sugar Road, New Hope. $25, kids; $10, adults. roxeyballet.org
Boos & Brews: Crawl-O-ween Bar Crawl: Costume contest, drink and food specials, more. 2-7 p.m. Oct. 28. $30. Downtown Allentown. web.lehighvalleychamber.org
Grand Slambovian Halloween Ball: 8 p.m. Oct. 28. Mauch Chunk Opera House, 13 W. Broadway, Jim Thorpe. $29. 570-325-0249, mcohjt.com.
Allentown Band: Golden Silents: Safety Last: Classic silent film tradition with the dizzying, high-story thrill comedy "Safety Last," featuring "The Man on the Clock" Harold Lloyd. A new score specially composed for the film's centennial by band and ASO clarinetist Stephen Reisteter. 7:30 p.m. Oct. 28. Miller Symphony Hall, 23 N. Sixth St., Allentown. $15; $10, students. Millersymphonyhall.org.
Quakertown Farmers Market Trick or Treat and Costume Contest: Children ages 1-10 years are invited to Trick or Treat through the market collecting candy and treats. Parade through the market to the stage for the costume contest. 1-3 p.m. Oct. 28. Rain date Oct. 29. Quakertown Farmers Market, 201 Station Road, Quakertown. 215-536-4115, quakertownfarmersmkt.com.
George Taylor House Harvest & Haunts: Kids activities, costume contest, craft vendors, more. 10 a.m.-4 p.m. Oct. 28. George Taylor House, 36 S. Front St., Catasauqua. Free. 610-264-0541, https://www.facebook.com/events/1030875491381010?ref=newsfeed
Dia de los Muertos (Day of the Dead): Music, dance and cultural celebration, Oct. 29, Allentown Arts Park. allentownpa.gov/Parks-and-Recreation/Recreation-Programs/HalloWeekend
Owloween: Travel through walk-through stations and learn all about owls and meet one up close, costume contest, take-home creepy crafts, more. Registration required. 1-3 p.m. Oct. 29. Hawk Mountain Sanctuary, 1700 Hawk Mountain Road, Kempton. $7; $5 members. 610-756-6961, hawkmountain.org.
Macungie Memorial Park Halloween Festival: Family friendly games and activities, food and beverage vendors, Macungie Halloween Parade travels through the festival (7:15 p.m.). 4-8 p.m. Oct. 29. 50 Poplar St. $5, family.
Community Music School Monster Concert: Student concert and costume contest. 4 p.m. Oct. 29, Dorothy H. Baker Recital Hall, Community Music School, 1544 W. Hamilton St., Allentown. 610-435-7725, cmslv.org.
Mystery & History Tour: Explore the the spooky side of the early Bethlehem Moravians on a tour through the Colonial Industrial Quarter's 1750/61 Smithy, the 1762 Waterworks and 1761 Tannery. 5-6:30 p.m. Fri.-Sun. through Oct. 29. Historic Bethlehem Visitor Center, 505 Main St., Bethlehem. $12-$17. Historicbethlehem.org.
Wildlife of the Watershed: Spooky Animals: Meet some of Wildlands Conservancy's spookiest animals and learn how these critters may not be so spooky after all. 10 a.m.-noon Oct. 29. Trexler Environmental Center, 4935 Orchard Road, Schnecksville. Free. wildlandspa.org
William Friedkin Tribute Series "The Exorcist": Tale of an innocent girl inhabited by a terrifying entity. 7:15 p.m. Oct. 31. Frank Banko Alehouse Cinemas, ArtsQuest Center at SteelStacks, 101 Founders Way, Bethlehem. $10; $8, seniors, ages 25 and under; $7.50, members. 610-297-7100, steelstacks.org
Spooky Animals & Halloween Hike: Meet Wildlands Conservancy's creepiest critters (and learn that they're not very scary at all) and hit the trails looking for things that go bump in the night. Wear a costume and get a treat. 6-8 p.m. Oct. 31. Dorothy Rider Pool Wildlife Sanctuary 3701 Orchid Place, Emmaus. $12. wildlandspa.org
More in Things to Do
Things to Do | Your guide to Lehigh Valley's Halloween parades
Things to Do | Lehigh Valley Fall Arts Preview: Your guide to art exhibits, music, dance, theater and more
Travel | When booking a cruise, here's how to choose less scary destinations
Entertainment | 'Hitchcock's Blondes' explores the director's films with Grace Kelly, Ingrid Bergman, more
This Central PA haunted attraction ranked second best in the country: USA Today
Feel like getting scared?
Well, according to USA Today's list of the 10 best haunted houses in the US , there's no place better than Pennsylvania to do it.
Three of Pennsylvania's haunted attractions made the list, voted on by USA Today's readers. The only state other than Florida to have more than one entry, which had two.
Attractions were nominated by a panel of experts, with USA Today editors narrowing the list to a final set of nominees to be selected by readers.
Field of Screams
Field of Screams in Lancaster County came in at the number 2 best haunted attraction in the whole country, according to USA Today's readers.
Located at 191 College Avenue, Mountville, Field of Screams boasts four haunted attractions, two haunted houses, a hayride and nocturnal wasteland, an outdoor attraction in the woods.
Also featured at Field of Screams: three 5-minute escape rooms, axe throwing, live music and the chainsaw bar, new for 2023.
Field of Screams is open through the second weekend in November, with tickets for an all four attraction pass starting at $40.
Tickets can be purchased on fieldofscreams.com .
Bates Motel and Haunted Hayride
Located just outside Philadelphia in Glen Mills, Bates Motel and Haunted Hayride grabbed the number 8 spot on the list.
With three attractions, Bates Motel, Haunted Hayride, and Revenge of the Scarecrows Haunted Trail.
Bates motel, which boast high-tech special effects, soundtrack and light, is a high startle, high action haunted attraction, according to its website.
Haunted Hayride, a 25-minute tide of horror featuring drives through an Insane Asylum and 200-foot-long cave, has been operated at the Arasapha Farm for over 32 years.
Bates Motel and Haunted Hayride, located at 1835 N. Middletown Road, Glen Mills, operates throughout the week during the month of October, with tickets starting at $40.
For more information, visit thebatesmotel.com .
Halloween Nights at Eastern State Penitentiary
Coming in at number 10, Philadelphia's Halloween Nights at Eastern State Penitentiary, which itself is said to be haunted year round and was investigated on the first season of Syfy's "Ghost Hunters," gets an extra layer of fright during Halloween time with five haunted houses along with other exhibits and amenities, including a VIP speakeasy at Al Capone's cell.
Halloween Nights is open several days throughout the week, with tickets starting at $39.
More information can be found on their website, www.easternstate.org/halloween .
Daniel Larlham Jr. is a reporter for the Lebanon Daily News. Reach him at [email protected] or on X @djlarlham.
Our Services
Request For Proposal
Senior Travel
Sports Travel
Student/Youth Travel
Sample Itineraries
Self-Guided Tours
Accommodations
Group Dining
Attractions
Self-Guided Tours & Itineraries
Press Releases
Media Gallery
Visitor's Guide
This Weekend
Halloween Events
Fall Events
Major Events & Festivals
Submit Your Event
Spring Activities & Things to Do
Summer Activities & Things to Do
Fall Activities & Things to Do
Winter Activities & Things to Do
Indoor Activities
Performing Arts & Theater
Live Music & Concerts
Galleries & Museums
Lackawanna County Mural Trail
Historic Sites & Museums
Farmers Markets & U-Picks
Sports & Recreation
Wellness & Spas
Restaurants
Outdoor Dining
Bars & Pubs
Breweries, Cideries & Wineries
Ice Cream & Desserts
Request a Free Visitors Guide
E-Newsletter Signup
Downtown Scranton
Community Resources
Transportation
Become a Lackawanna County CVB Partner
Things to Do
Seasonal Activities
Arts & Culture
Food & Drink
Maps & Info
Things to Do in Downtown Scranton
Dining & Drinks in Downtown Scranton
Shopping in Downtown Scranton
October Magic & Haunts
Sample itinerary.
Life doesn't get more beautiful than autumn  in Lackawanna County. The landscape explodes with color as the fall foliage comes into season, and the ghosts come out to play at our haunted attractions ! 
• DAY ONE •
ROBA FAMILY FARMS
Located in picturesque North Abington Twp, Roba Family Farms is one of the premier autumn attractions in Pennsylvania. Groups of all ages will enjoy rooting for a pig of their choice to victory at the Hillbilly Pig Races, shoot some apples with Grandpa's Cannons, find their way through the 4.5-acre Mega Maze, walk the Birdhouse Boardwalk, or find a diamond while Gem Mining!
Call ahead for availability of the attractions your group would like to participate in; larger groups may need to book a time for certain activities. Plan for at least 2-3 hours at Roba Family Farms . There is so much to do and groups will admire the fall foliage while enjoying old-fashioned country fun!
SCRANTON AFTER DARK WALKING TOURS
The Lackawanna Historical Society offers these guided tours through downtown Scranton. Discover the haunting details of the city's industrial past while learning of famous ghosts that walk the streets and the historic buildings with a chilling story to tell! 
Scranton After Dark tours last approximately 1- 1 ½ hours. Wear your walking shoes and bring a coat for the chilly autumn nights.
STEAMTOWN NATIONAL HISTORIC SITE: FALL FOLIAGE TRAIN EXCURSION
Take in the colors of the fall foliage as you cruise by train through the countryside of Northeast PA. Steamtown National Historic Site offers multiple excursions ranging from 2-6 hours. The tours are guided and feature historical landmarks along the way. 
Depending on the length of the tour, groups will visit different train stations to stretch their legs, grab a snack, and enjoy the scenery. Visitors can bring food and drinks on the train. The Fall Foliage Train Excursions book very fast! Sign up for the park's email list to receive updates for the start of booking these popular excursions.
• DAY TWO •
Dunmore cemetery tours with the dearly departed players.
Take a unique tour of the historic Dunmore Cemetery, where The Dearly Departed Players will entertain you as they bring the "residents" stories to life and recreate moments of local history.
Wear your walking shoes! There are not many places to sit down during the Dunmore Cemetery Tour . The tour will last approximately 3 hours. The tours are held on the first 2 Sundays in October. Groups can arrange private or customized tours on different dates with the creator.
• DAY THREE •
Houdini museum tour, magic show, & seance.
Touted as the only building devoted to Harry Houdini in the world, the Houdini Museum located in Scranton, PA, is a rare treat for young and old alike! Year-round entertainment features a movie, a guided tour of the 150-year-old historic building, topped off by an hour-long, fun-filled stage magic show with professional magicians and live animals. Take your group out to dinner after the show and return to the museum for their haunted séance!
The Houdini Museum  tour and show are 3 hours long, from 1:00 pm-4:00 pm on the weekends. Reservations are required. Groups can customize a time and length of the visit if booked well in advance. The séance is usually 8:00 pm-midnight, but groups of 13 or more can customize dates and times that work best for their schedule. 
• DAY FOUR •
Lakeland orchard & cidery .
has another location in the countryside of Scott Twp featuring their orchard offering over 30 varieties of delicious apples! Visitors can also cut fresh flowers in their Sunflower and Zinnia fields, take a dive in their Giant Corn Box, become a master axe thrower, pick some apples, and sip on hard cider. 
Plan for at least 2 hours at the Lakeland Orchard & Cidery . If the flowers are still in season, make sure to bring some home as a souvenir of your Pennsylvania visit! Groups should call ahead to let the management know they have a large group arriving so they can staff activities accordingly. 
Visitors Guide
LACKAWANNA COUNTY CONVENTION & VISITORS BUREAU
135 Jefferson Ave, Scranton, PA 18503
1-800-22-Welcome
PA Route 6 Alliance
Lackawanna County
Visit Pennsylvania
The Greater Scranton Chamber of Commerce
Lackawanna Heritage Valley
Things to Do
Community Calendar
Gravestone Manor Haunted Attraction
Friday, Oct 27, 2023 at 7:00 p.m. EDT
Trion Warehouse 1095 Highway 315 Plains Wilkes Barre, PA 18702
Please call before attending any community events to make sure they aren't postponed or canceled as a result of the coronavirus. You can find CDC coronavirus information at cdc.gov/coronavirus ; AARP has additional resources at aarp.org/coronavirus .
You are cordially invited to have "The Last Laugh" at the area's most unique fall attraction, Gravestone Manor. Want to buy a house? What about a house with history? Join our guide on a tour of a house for sale with more haunted perks than you can list on Zillow. That's right! The site of the infamous 1920s murders could be yours. Come explore this architectural gem and learn all about what happened to that ill-fated vaudeville troupe on that terrible autumn night. Not interested in buying? Our Century 13 realtor will be happy to show you around the estate anyway. The killer was never apprehended, so maybe an amateur sleuth can help figure out what happened and start their own True Crime podcast. Just remember… a tragedy occurred in this house, so no clowning around! The spirits might pay you a visit instead if you do. Gravestone Manor is a unique blend of interactive live theater with haunted house style scares. We do not recommend our 2023 production for children under 8 years of age. Everyone who works on Gravestone Manor is a volunteer. ALL profits from this event are funding United Way of Wyoming Valley. Come join the fun!
Additional Dates:
Friday, Oct 20, 2023 at 7:00 p.m.
Saturday, Oct 21, 2023 at 7:00 p.m.
Sunday, Oct 22, 2023 at 7:00 p.m.
Saturday, Oct 28, 2023 at 7:00 p.m.
Sunday, Oct 29, 2023 at 7:00 p.m.
Community Calendar events are not associated with or sponsored by AARP but may be of interest to you. We want to hear from you if you have an event to share or data['Event']['sef_tail']?>">updates to this event .
Images provided by AmericanTowns.com , Ticketmaster
Other Events you may like
Reaper's revenge haunted hayride and attractions, circle of screams haunted attraction.

Upcoming AARP Events
Fitness class: learn the ancient art of tai chi.
Friday, Oct 20, 2023 at 6:00 p.m. EDT
Zoom and Facebook
Online Event
Movies for Grownups: 'The 90s Club'
Friday, Oct 20, 2023 at 8:00 p.m.
AARP Smart Driver™: Christ Episcopal Church
Saturday, Oct 21, 2023 at 9:00 a.m.
Christ Episcopal Church
Deposit, NY
View All AARP Events
Join or Renew Today
JOIN FOR JUST $16 A YEAR
Immediate access to your member benefits
Discounts on travel and everyday savings
Subscription to the award-winning AARP The Magazine
An ally on the issues that matter most to you in Wilkes Barre
Free membership for your spouse or partner
View Benefits
Contact AARP Pennsylvania
What community do you want to visit?
¿qué comunidad quieres visitar.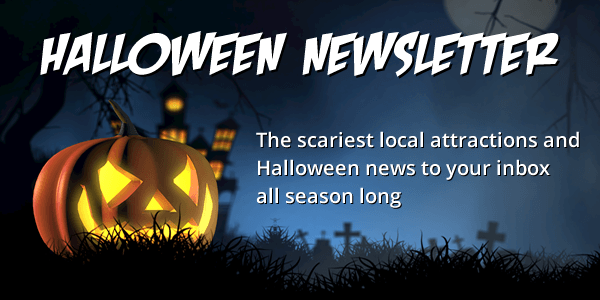 For Haunt Owners
Browse By State
Haunted Attractions
Drive-Through
Haunted Houses
Haunted Hay Rides
Zombie Hunts & Shootouts
Haunted Mazes / Haunted Corn Mazes
Haunted Trails
Home Haunts
Theaters & Plays
Scream Parks
Paranormal Events
Zombie 5k Runs
Haunted River Tours
Other Event / Attraction
Ghost Tours
Halloween Parties & Nightlife
Escape Games
Other Events
Haunted Places
Advertise With Us
Pennsylvania
Set Your Location
Haunted attractions in pennsylvania cookie -->.
Make the most out of this Halloween Season by braving some seriously spooky haunted attractions. From Haunted Houses and Haunted Trails to creepy Corn Mazes and horrifying Hayrides, there's an endless amount of entertainment taking place all throughout Pennsylvania! Narrow your search by city below or by category to make things a bit easier!
Narrow By City
Coal Township
Feasterville
Manns Choice
Mount Union
North Versailles
Philadelphia
Saylorsburg
Schaefferstown
Sinking Spring
Spring Grove
Spring Mount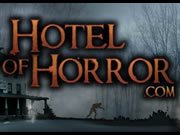 Share Your Review
Get the haunts.com phone app.

Newsletter Signup
Subscribe now to receive upcoming events, scary good savings & more this Halloween season!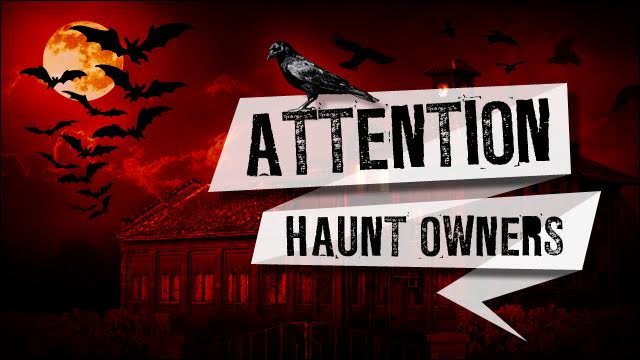 11 Haunted Attractions to Get Your Spook On
From spirit-filled battlefields to ghost-ridden hotels and spooky tours that are sure to give you chills, Pennsylvania is full of haunted attractions. Here are 11 of the most spook-tacular spots across the state.
HISTORIC HAUNTINGS
1. york's penn park.
With its basketball courts, splash pad, and tranquil setting, it's hard to imagine that the beautiful York's Penn Park was once the location of a U.S. Army Hospital where 14,000 soldiers were treated during the Civil War. Their spirits are known to haunt the park to this day.
2. Paoli Battlefield Historical Park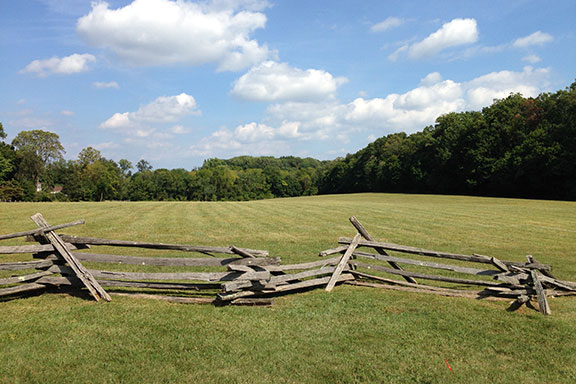 Paoli Battlefield Historical Park  was the site of one of the most gruesome battles of the American Revolution. The British troops attacked the Americans at midnight with bayonets and swords, leaving many dead and perhaps a few spirits in their wake. Some visitors claim they have spoken with some of the fallen soldiers.
3. Sachs Covered Bridge & Farnsworth House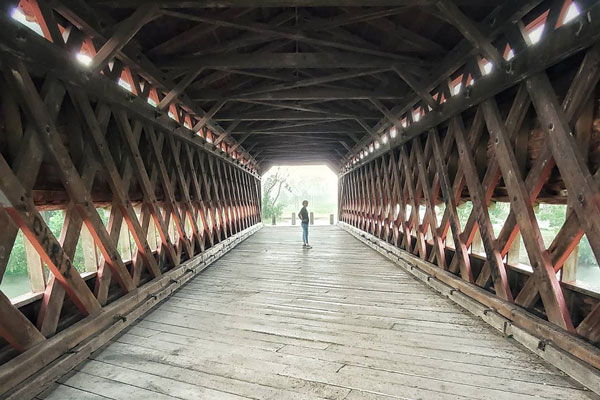 Spend Halloween in one of the most haunted towns in America, Gettysburg . With more than 51,000 casualties across the three days, Gettysburg is known for being the site of the bloodiest battle in the Civil War. Places such as the Sachs Covered Bridge , the Farnsworth House , and other historic buildings stake claims to paranormal sightings. Take a self-guided walking tour around the historic town if you dare to face potentially spooky activity up close.
4. Night of the Living Dead Cemetery
In a remote cemetery in Evans City, hidden from view, the "living dead" rose from the ground and walked the Earth in search of human flesh — or, at least, that's what happened in the 1968 film Night of the Living Dead , directed by George A. Romero. Scenes of this horror-cult classic were filmed throughout Evans City, including the Evans City Cemetery, where the opening sequence of the movie takes place.
5. Haunted Hill View Manor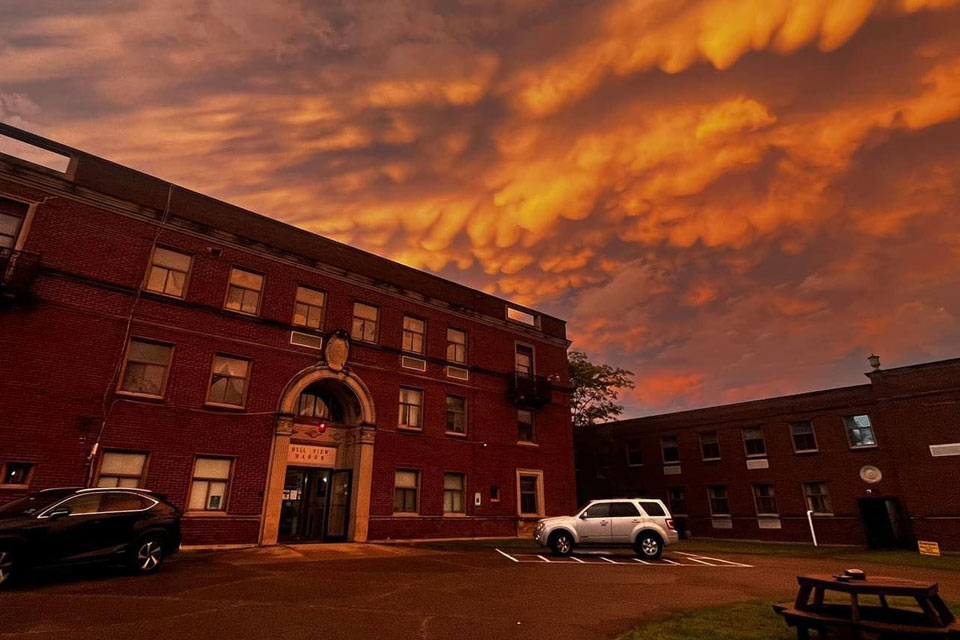 Previously known as the Lawrence County Home for the Aged, that once housed the county's mentally ill, severely destitute, and elderly residents who didn't have any known family, the home is now one of the most haunted houses in western PA. Visitors have reported activity including voices, footsteps, being touched, doors slamming, things moving on their own, and various apparitions. One story of a little boy dubbed "Jeffrey," who appears to be about six or seven years of age, says if you lay eyes on this boy, you would die soon after. For more paranormal contact, go to room 105 if you dare to encounter the home of a former patient named Mary Virginia. These are just some of the occurrences that make Haunted Hill View Manor still active today. Haunted Hill View Manor is open to public investigations, overnight investigations, paranormal conventions, and tours.
6. Eastern State Penitentiary
Philadelphia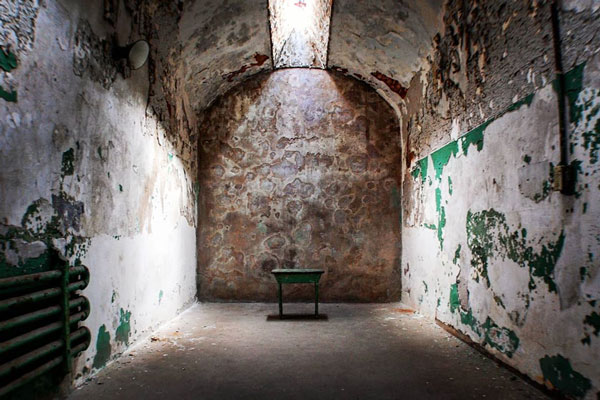 In 1829, the first prisoner walked through the doors of the Eastern State Penitentiary , which remained a penitentiary until it closed its doors in 1971. Now, the building lies deteriorated and empty…or so it might seem. It is said that the lingering spirits of the isolated prisoners still haunt the cell blocks of this National Historic Landmark, making it one of America's most haunted prisons. See if you can spot any roaming spirits during a day or nighttime tour.
HAUNTED STAYS:
7. farnsworth house inn.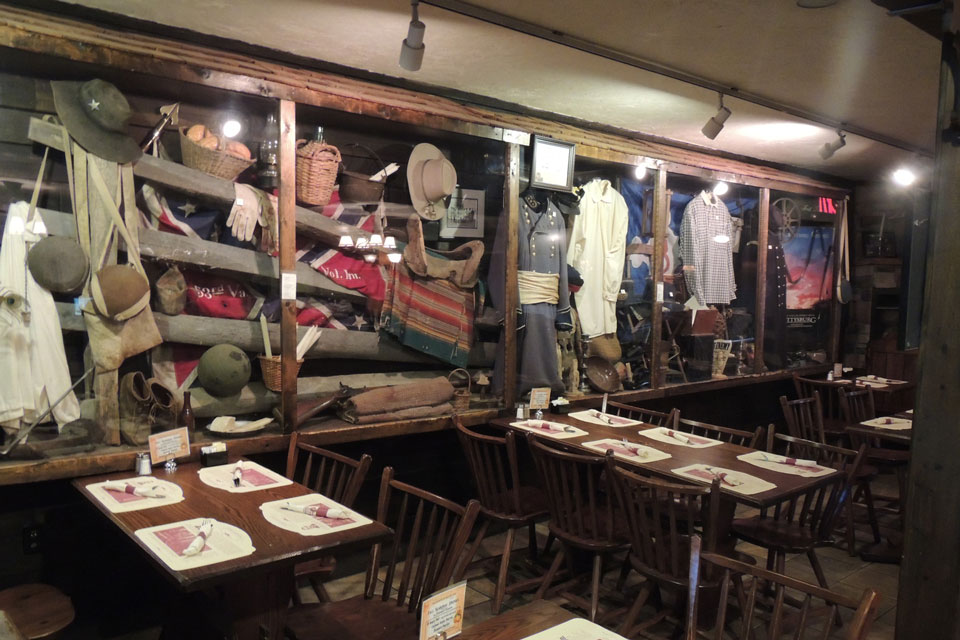 Guests of the Farnsworth House Inn are in for a spooky experience. The Bed & Breakfast, which was once used as a shelter for Confederate sharpshooters and a makeshift hospital after the Battle of Gettysburg, is now considered one of the most haunted places in America. Choose from a variety of haunted attractions, including ghost hunts and guided walks through the hospital and battle sites.
8. Medix Hotel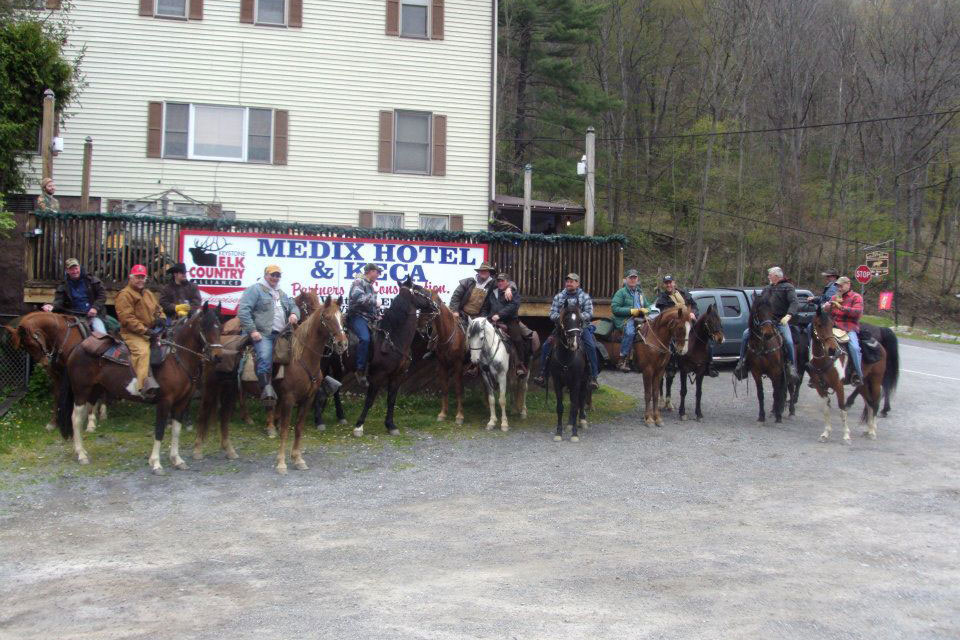 You can't have a ghost story without an old building with lots of history, and that's exactly what Medix Hotel does. Built in 1896, the hotel owner routinely weaves spine-tingling tales for visitors to enjoy as they sit at the bar. So, sit back, grab a drink, and prepare for stories that are sure to leave you uneasy after dark.
TERRIFYING TOURS:
9. old mill village.
New Milford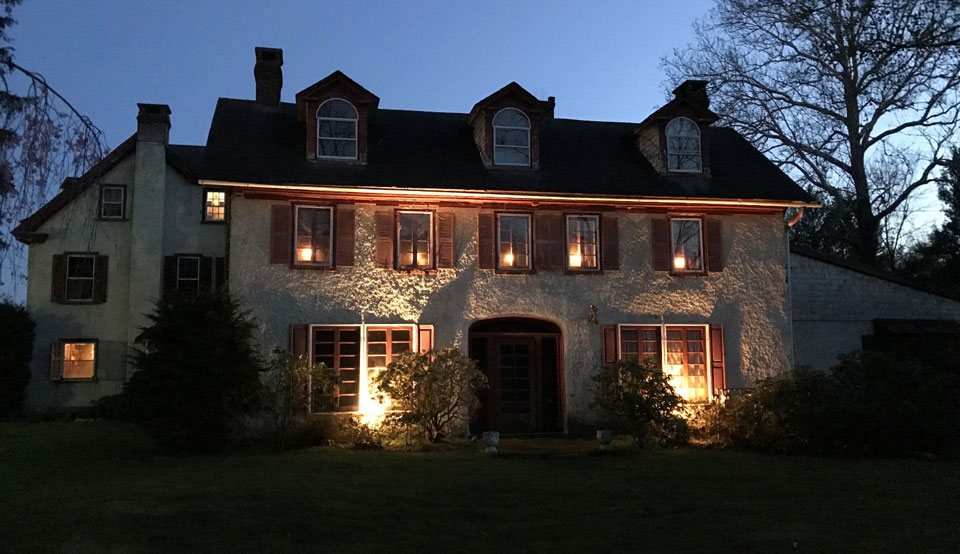 Chilly weather won't be the only thing giving you shivers when you embark on the haunted candlelight tour at historic Old Mill Village . Filled with tales of ghosts and hauntings of the Endless Mountains, the ghost walks — which run every 20 minutes — end with apple cider, hot chocolate, and donuts. Historic Ghost Walks take place Oct. 14-15 and 20-21.
10. Brinton Lodge
Douglassville
Step inside Brinton Lodge if you dare. The 300-year-old mansion is home to several spirits. Explore the haunted mansion by candlelight, and discover a hidden world of ghosts, mysteries, and supernatural encounters! Brinton Lodge is also available for private paranormal investigations and ghost hunts.
11. Elysburg Haunted House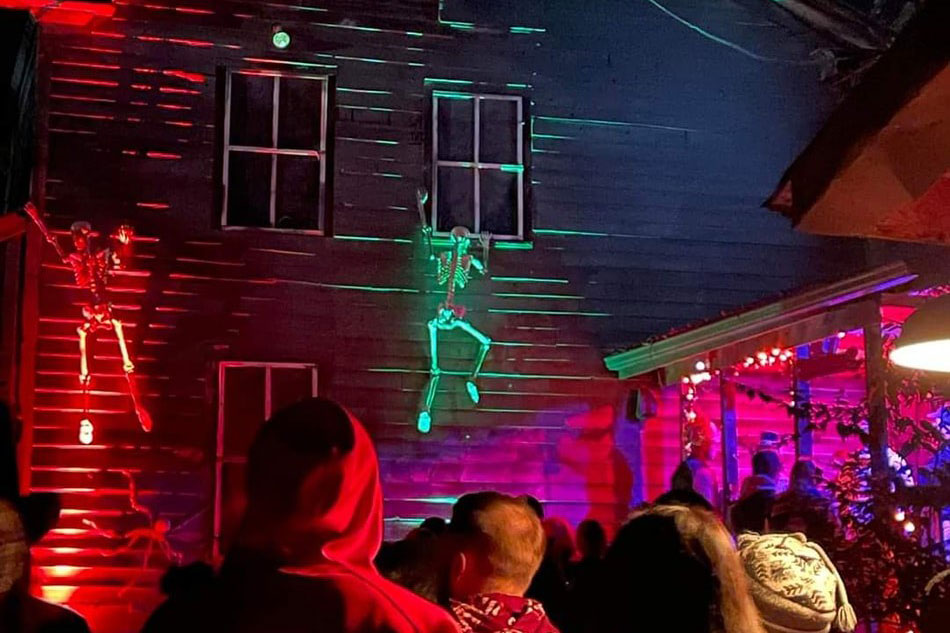 Elysburg Haunted House is the only haunted attraction in Pennsylvania that includes haunted pathways through the woods and a walk-through, two-story haunted house and cellar! This haunted house is one of the longest-running and is so scary that "emergency escapes" have been added for those who are too spooked to continue.
To see what other haunted attractions there are in Pennsylvania check out the visitPA website, and be sure to follow us on Facebook , X , Pinterest and Instagram to stay up-to-date on even more great trip ideas and places to visit around our state. Don't forget to never miss an update and sign up for our monthly Happy Thoughts e-newsletter .
We use cookies to ensure that we give you the best experience on our website. If you continue to use our website, we will assume that you are happy to receive all cookies (and milk!) from visitPA.com. Learn more about cookie data in our Privacy Policy
Pa. attraction lands at No. 2 on list of 'World's Most Haunted Hotspots'
Updated: Oct. 11, 2023, 3:27 p.m. |
Published: Oct. 11, 2023, 10:59 a.m.
The most haunted, according to the list, is located in Scotland. (photo by Melanie Wasser via Unsplash)
With all the ancient spots dotting the globe, gaining the status as one of the world's most haunted locations is quite an achievement.
Which is why the fact that this spot in Pennsylvania just achieved said status is most impressive.
Planet Cruise — which, as the name implies, is a company that offers various deals on cruises — released a list of where those into more ghoulish attractions can drop by to get their dose of spooky and — quite possibly — see a ghost.
More Pennsylvania paranormal stories
In search of the Albatwitch: What's the evidence for Lancaster County's famous cryptid?
Pennsylvania U.S.'s No. 3 'spookiest' state: study
The 'scariest movie' of 2023 is this: 'Science of Scare'
Pennsylvania among U.S.'s 'spookiest states': study
These locations were selected based on TripAdvisor reviews (meaning ratings; mentions of the words "haunted" or "spooky;" etc.), as well as proprietary data from Planet Cruise.
Eastern State Penitentiary, the famed former prison in Philadelphia, ranked second overall on Planet Cruise's final round-up, boasting "the second most number of 'haunted' mentions, at a huge 536, as well as 236 'spooky' and 338 'scary' mentions."
"With suicides, murders and torture taking place in this prison, it's no surprise it's haunted — just one example the way inmates were treated in the 'mad chair,' where they were so tightly bound to a chair, circulation was cut off from their limbs, causing amputation," Planet Cruise states.
Taking the number one spot was Mary King's Close located in Edinburgh, Scotland, a strip of street packed with spirits who lived and died there.
So go ahead, travel to any one of these spots — if you dare …
Editor's note: Welcome to the world of "Paranormal PA," a PennLive series that delves into Pennsylvania-grown stories of spirits (like the ghost of a murdered girl whose cries can be heard in one of Penn State's libraries); cryptids ( the squonk ); oddities and legends (Pennsylvania's very own witch trials ); and the unexplained (was this thing that flew over Kecksburg a meteor or a UFO? ). Sign up here to get our Paranormal PA newsletter delivered to your inbox.
If you purchase a product or register for an account through a link on our site, we may receive compensation. By using this site, you consent to our User Agreement and agree that your clicks, interactions, and personal information may be collected, recorded, and/or stored by us and social media and other third-party partners in accordance with our Privacy Policy.
PENNSYLVANIA HAUNTED HOUSES
LOGIN TO YOUR ACCOUNT
Sign up for our newsletter, find haunted houses in.
Distance Closest
Most Viewed
Most Recent Updated
Most Reviewed
Hotel of Horror in Saylorsburg, Pennsylvania
The Pocono Mountains Premier Haunted House Attraction Welcome to The Legendary Lake House Hotel of Horror  Saylorsburg, Pa 18353 The Hotel of Horror and Altered Nightmares Halloween Haunted House Attractions are both housed inside the Legendary Lake House Hotel in the picturesqe Pocono Mountains. Intertwined and breathing next to one another, sharing organs and a circul... [ Read more ]
4 Web reviews
11 Youtube Videos
52562 Profile Views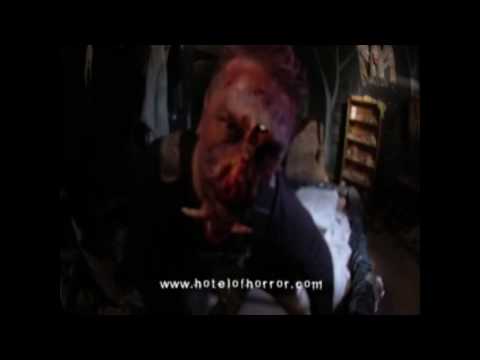 Fortress of Fear ScreamPark in Alliance, Ohio
DON'T GO ALONE...Fortress of Fear is a Haunted Scream Park and Ohio's top rated haunted house and best haunted attraction located in the dead center of Akron, Canton and Youngstown. 2X Award Winner by Ohio Haunted Houses. Featuring 5 FREAKING attractions including enhancements to the FEAR FAIR scare zone and ZOMBIE ABOMINATION, an immersive combat between mortal and immortal forces. Un-earthing e... [ Read more ]
7 Web reviews
12 Youtube Videos
69200 Profile Views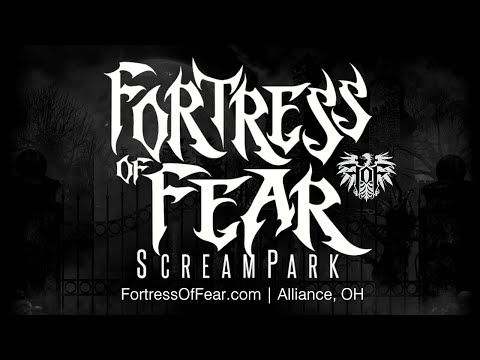 Everhaunt Haunted House in Angola, New York
Since back in 2019, we've always tried to create something different. We wanted to bring an unique Halloween Experience to Western New York that wasn't just a haunted attraction, but more than that. Our goal has been and always will be to create a unique Halloween Experience that is scary, but also memorable and fun. (all while making a positive impact on our local and surrounding communities) ... [ Read more ]
8 Web reviews
0 Youtube Videos
5208 Profile Views
FIND MORE HALLOWEEN ATTRACTIONS NEAR YOU
Find haunt near you, zoom over state below to find an attraction near you, most recent video pennsylvania uploads.

MOST RECENT PENNSYLVANIA PHOTO GALLERY UPDATES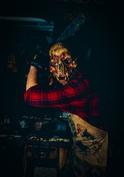 TOP MOST VIEWED ATTRACTIONS IN PENNSYLVANIA
Top 10 featured articles pennsylvania.

www.hundredacresmanor.com/ Haunted House in Pittsburgh, Pennsylvania, Haunted Acres Manor, is the scariest haunted house in the Pittsburgh PA area with multiple haunts in one location. Read a review by Hauntworld.com

The biggest, best and scariest haunted house in Pittsburgh Pennsylvania PA is Hundred Acres Manor Haunted Attraction. Hauntworld.com reviews one of the best haunted houses in America and by far the best in Pittsburgh. Read all the details at hauntworld.com

The scariest haunted house in Uniontown, Pennsylvania, PA is Haunted Hills Estates, and Hauntworld.com brings you a full review of this ultimate Halloween Haunted Attraction. Learn all the secrets of how this attraction became one of the most successful haunted houses in America.
Haunted House in Philadelphia Pennsylvania - Eastern State Penitentiary Terror Behind The Walls is one of the biggest, scariest REAL haunted houses in the country. Eastern State is open year around for tours of the prison, ghost tours, paranormal investigations and in October it becomes one of the biggest haunted houses in America. Read all about this attraction click here.

Haunted Houses in Pennsylvania, PA Field Of Screams is a haunted attraction in Lancaster PA which features multiple haunted houses in one location including a haunted hayride, haunted houses and much more. Learn all the secrets, go behind the scenes and discover one of America's best haunted houses. Learn all the scary details in this new 2011 review.

Pennhurst Asylum is the ONLY real haunted house in Philadelphia, Pennsylvania area. Explore the history of the real asylum and learn about the new haunted attraction located inside. Learn all the scary details reviewed by Hauntworld.com.

Pennsylvania haunted house Bates Motel located in Philadelphia is one of the nations biggest haunted screamparks, and also includes one of America's biggest haunted hayrides. Bates Motel includes several haunted houses, haunted hayrides, and other haunted events. Hauntworld Magazine reviews Bates Motel.
TRENDING HAUNTS

RECENT UPDATED HAUNT PROFILES

Find Haunted Houses
Find haunted hayrides, find pumpkin patches, find corn mazes, real haunted houses, escape rooms.
Attractions
Dates and Times
Hall of Fame
Buy Tickets
Jason's Woods Haunted Attractions
Pennsylvania's Legendary Haunted Attraction!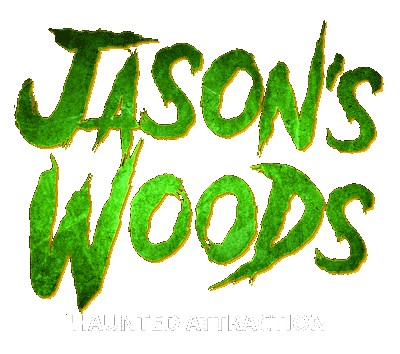 Pennsylvania's #1 Haunted Attraction & Hayride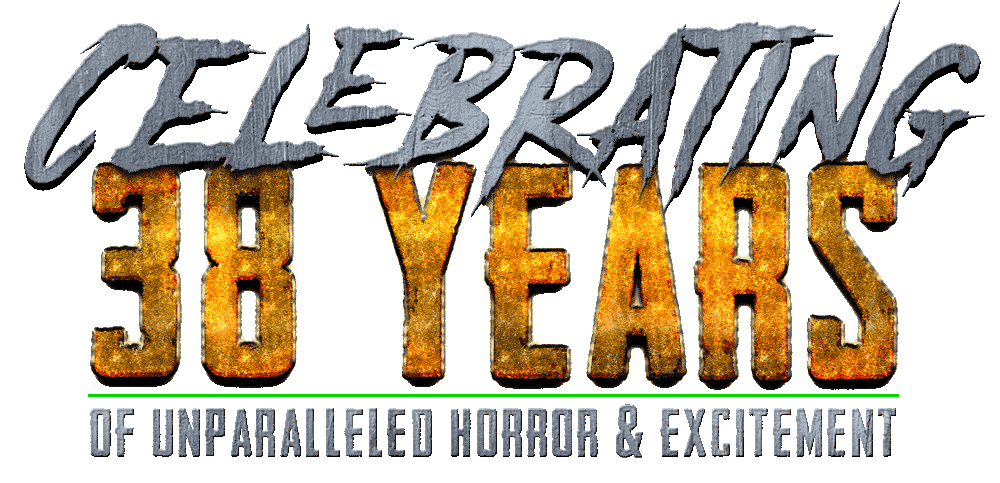 2023 takes IMT   to the EXTREME!  
Jason's woods unleashes an entirely new, over the top, version of our infamous…WRECKING MACHINE!  Witness the horror, two demonic, mega, monster semi-trucks engage in an epic battle to DESTROY!!!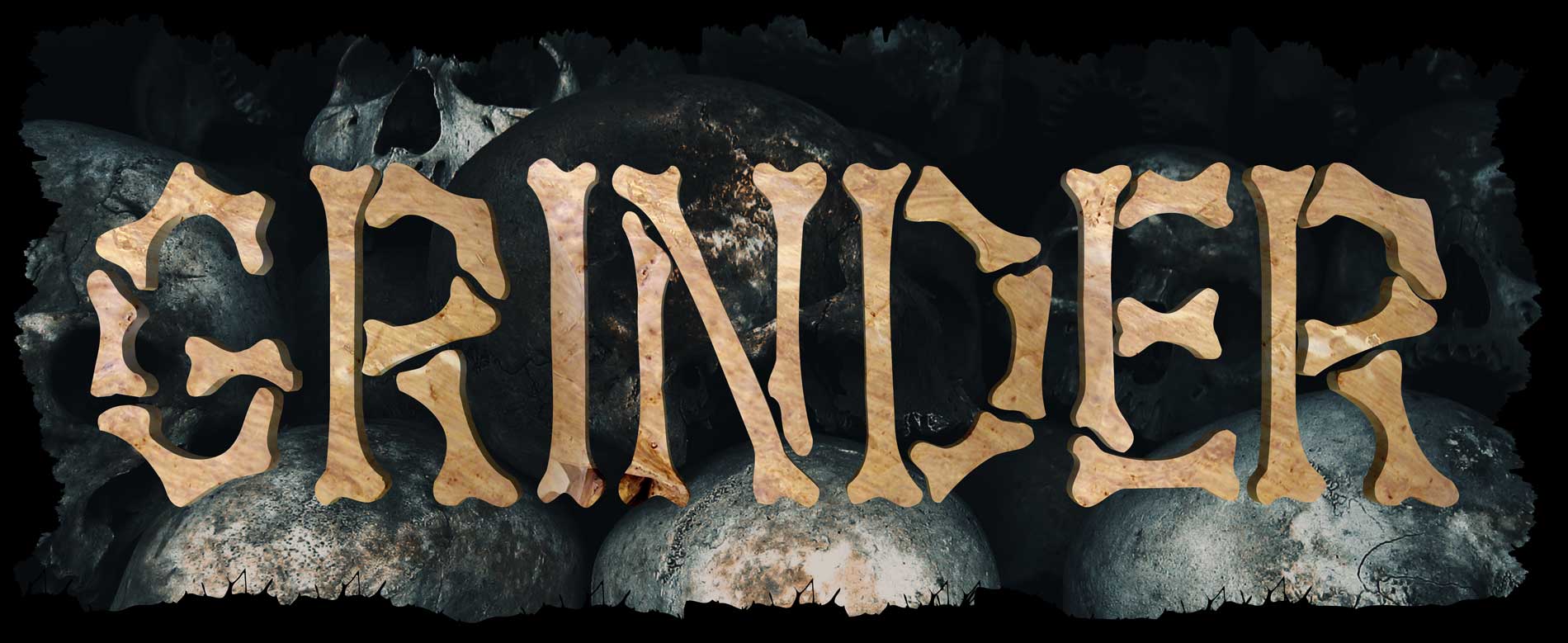 Creating nothing but sheer mayhem this original IMT favorite is taking its victims beyond the very limits of terror.  Triple the devastation as in years past!
THE ALL NEW…GRINDER!!!
Jason's Woods 179 Stehman Road Lancaster, PA 17603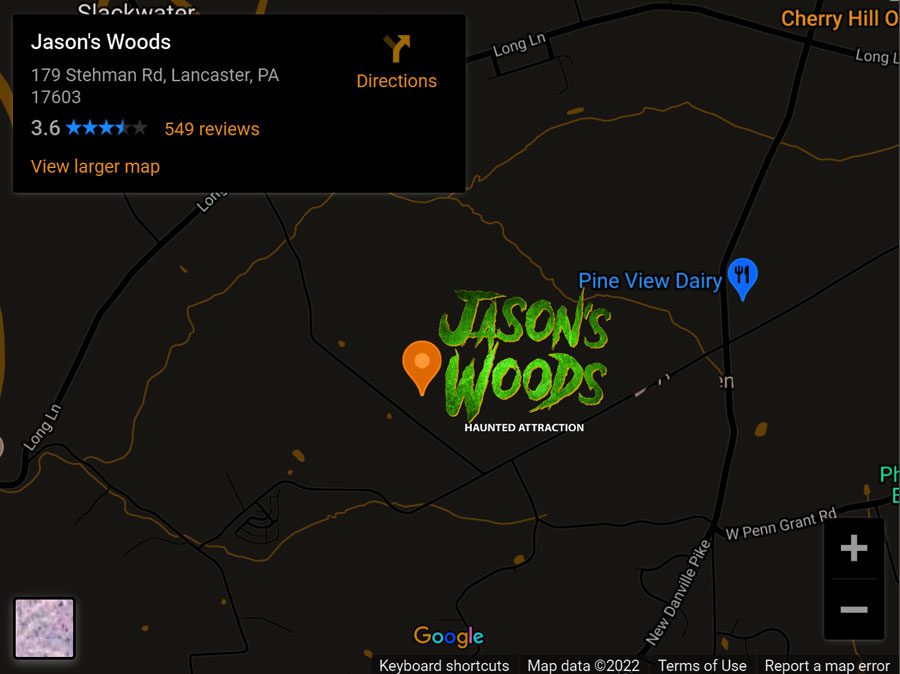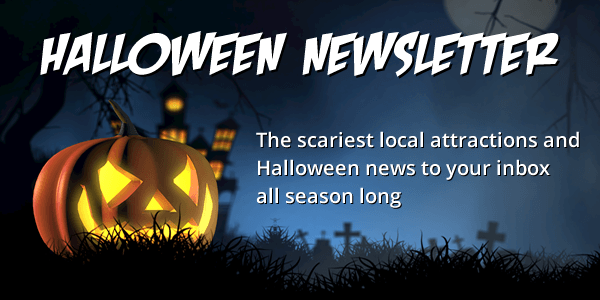 Advertisement

Pennsylvania 2023 Halloween Events Calendar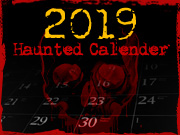 Looking to plan a day of haunt-filled fun this fall? Make sure to check out PAHauntedHouses.com's Calendar of Halloween Events to find the best Fall Festivities and terrifying Haunts each and every day this September through November. Whether you're planning a last minute outing with friends, or you are putting together a day filled with family fun, make sure to utilize PAHauntedHouses.com's Halloween Events Calendar to get the most out of the season this autumn! Click on a day to see all events for that day.
This Weekend
Next 7 Days
Escape Games
Ghost Tours
Halloween Festivals & Parades
Halloween Parties & Nightlife
Haunted Hay Rides
Haunted Houses
Haunted Mazes / Haunted Corn Mazes
Haunted Trails
Hay Rides (Kid Friendly)
Home Haunts
Kids Parties
Mazes / Corn Mazes (Kid Friendly)
Not-So-Scary Haunted Houses (Kid Friendly)
Other Events
Paranormal Events
Pumpkin Patches
Safe Trick or Treating
Scream Parks
Theaters & Plays
Zombie 5k Runs
Zombie Hunts & Shootouts
Has Reviews
Listing w/ Photos
Coupon Available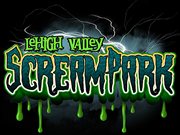 Orefield, PA 484-408-4888 lehighvalleyscreampark.com
HOLLOW OF HORROR HAYRIDE YOUR JOURNEY BEGINS ON A TRACTOR PULLED WAGON THROUGH 50 ACRES OF BACK WOODS FEAR AND TERRAIN LIKE NO OTHER. AS YOU START THE DECENT DOWN THE MOUNTAINSIDE, YOU WILL QUICKLY COME TO REALIZE THAT THERE IS NO OTHER HAYRIDE... Read More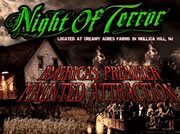 Mullica Hill, NJ 856-223-1669 www.nightofterror.com
Night of Terror at Creamy Acres Farms The most fun you'll have, being scared! Attractions: The Ride of Terror The Harvest The Playground Dark Dreams Haunted Paintball Hayride - Celebrating 10 Years ! ... Read More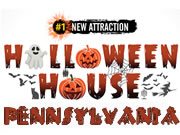 Philadelphia, PA (201) 402-2880 halloweenhousephiladelphia.com
Come visit us at Halloween House Philadelphia, located in the Andorra Shopping Center at 701 Cathedral Rd, Philadelphia, PA 19128 NOT A HAUNTED HOUSE, IT'S SO MUCH MORE! Philly's #1 BRAND NEW Halloween Attraction More fun, less fear, and... Read More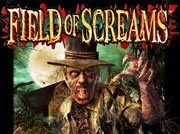 Mountville, PA 717-285-7748 www.fieldofscreams.com
When it comes to terrifying thrills and spine-tingling chills, Field of Screams in Lancaster, PA, will give you more than you can handle! Celebrating our 30th Season with four world-class Haunted Experiences and an impressive Midway Area, Field of... Read More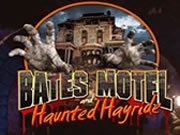 Glen Mills, PA 610-459-0647 thebatesmotel.com
Pennsylvania's Legendary Haunted Attraction! The Bates Motel & Haunted Hayride beckons with an electrifying blend of high-octane scares and adrenaline-pumping action, boasting three colossal attractions, with the legendary Haunted Hayride as its... Read More
Altoona, PA 814-329-1563 www.imaginariumsanitarium.com
This year A Haunting at Skyline Hollow takes Halloween to a whole new level. In Altoona Pennsylvania there's a New Haunted house in town. After 100's of years of sightings of ghosts and spirits on the grounds of the lake, it is now your turn... Read More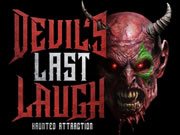 Lehighton, PA 484-553-9000 devilslastlaughhaunt.com
The Walcksville Asylum was founded in 1863 where Dr. Fredrick housed the most insane killers of all time. The latest and most recognized is "Mr. Pickles" who has been convicted of murder and proven insane. The time is now! This is where you come in!... Read More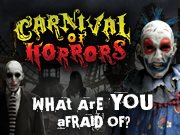 Canton, OH 330-576-6501 carnivalofhorrors.com
Voted TOP Haunted House in the Midwest and TOP 5 in the WORLD. "Scariest Haunted House in ALL of OHIO" - Channel 5 News What are YOU afraid of?? We dare you to experience the SCARIEST, MOST HORRIFYING, UNIQUE and UTTERLY INSANE HAUNTED HOUSE... Read More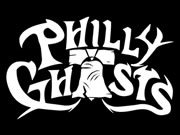 Philadelphia, PA (757) 532-8805 phillyghosts.com
Philly Ghosts Discover the secret lives and hidden spirits behind some of history's most famous figures… Want to know why the Liberty Bell really cracked, or why Benjamin Franklin's ghost dances in the street at night? Come and learn all about... Read More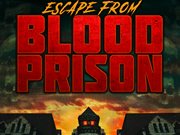 Mansfield, OH 419-522-2644 www.bloodprison.com
The United States prison system is in disarray…The worst inmates all over the United States have escaped their respective institutions looking for a new place to call home. After numerous murder sprees and in some cases "Clown Sightings" across the... Read More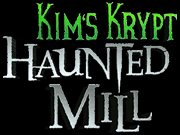 Spring Grove, PA 717-225-4811 kimskrypt.com
Haunted Mill: Centuries old, its evil has grown massive and restless. Your life and your very soul may be at stake as you walk among the ashes of the DEAD in the stone basement. The cursed second floor is open once again for your screaming... Read More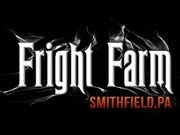 Smithfield, PA 724-564-7644 www.frightfarm.com
Fright Farm has been an integral part of many people's Halloween tradition for three decades, growing every year since its inception. Entering its 30th season, Fright Farm is one of Pennsylvania's top rated professional haunted attractions. The fun... Read More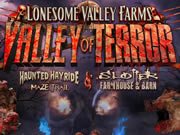 Greensburg, PA 724-423-4290 www.lonesomevalleyfarms.com
Dare to take a ride at Lonesome Valley Farms Valley of Terror. You are in the middle of NOWHERE! It's dark, it's scary and it's terrifying! This haunted hayride takes you across the fields at the "Slotter Farmstead" and includes a Haunted Maze /... Read More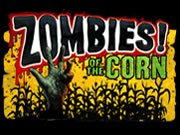 Freedom, PA 724-775-6232 zombiesofthecorn2023.fearticket.com
PITTSBURGH'S ZOMBIES OF THE CORN HAUNTED ATTRACTION! STOP The ZOMBIE Apocalypse in Pittsburgh NOW! That's Right, this is your chance to "open fire" and protect our city. Have you ever wanted to play paintball but didn't like the idea of getting... Read More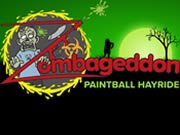 Fredonia, PA 724-992-8079 zombiefightnight.com
The Zombies are BACK!!!! We need you to come aboard the Zombie Battle Wagon, with individual, bolted down paintball guns loaded with zombie killing paint balls to help eradicate these flesh eating zombies that are taking over Mercer County! You will... Read More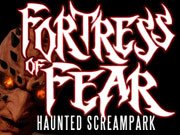 Alliance, OH 330-823-3933 www.fortressoffear.com
DON'T GO ALONE...Fortress of Fear is a Haunted Scream Park and Ohio's top rated haunted house and best haunted attraction located in the dead center of Akron, Canton and Youngstown. 2X Award Winner by Ohio Haunted Houses. Featuring 5 FREAKING... Read More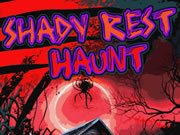 Flintstone, MD 240-580-0137 www.shadyresthaunt.com
Welcome to Shady Rest Haunt. What was once a stop for stagecoaches heading west has become a home to lost souls, a haven to monsters and cryptids, and a waystation for the undead. As you wander through our land you will meet the mistress of the... Read More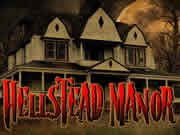 Hallstead, PA 570-396-5871 hellsteadmanor.com
The tour begins inside in the Manor where the curious witness the horrifying outcome of a failed experiment by Dr. Halstadt. The poisonous gas cloud he created infected those living in the house at the time, and caused body altering mutations. Only... Read More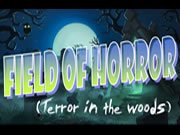 Coal Township, PA 570-274-3460 app.hauntpay.com/events/field-of-horror-terro...
Two inflatable mazes followed by walking through a haunted trail through the woods. 2023 will have some new additions in addition to a longer trail. Appropriate shoes are required. No sandals, crocs, or flip flops. "NO TOUCH" glow... Read More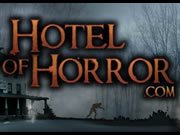 Saylorsburg, PA 570-99 BEAST hotelofhorror.com
The Hotel of Horror and Altered Nightmares are both indoor, walk through Haunted House attractions featuring live actors and paranormal activity housed in the 200 year old "abandoned " Pocono Mountain resort once called The Lake House Hotel,... Read More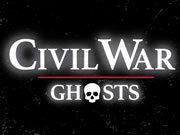 Gettysburg, PA 844-757-5657 civilwarghosts.com
Civil War Ghosts: Gettysburg's Gripping Ghostly Chronicles Join Civil War Ghosts tonight to delve into the daunting stories of Gettysburg's ghostly past. Wander through the very spots where civilians and soldiers succumbed, and where their... Read More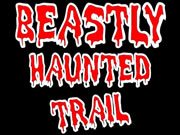 Aliquippa, PA 724-775-5801 beavercountyhumanesociety.org/beastly-haunted...
Each Friday and Saturday evening in October, starting on Friday, September 29, 2023, hundreds of residents will creep out of their dwellings under the cover of darkness and head, like zombies, to the Beaver County Humane Society to experience its... Read More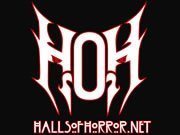 Palmerton, PA www.hallsofhorror.net
HALLS OF HORROR.NET is home of THE Blood Experience. We know there are plenty of haunted attractions to pick from. Our haunt is the Bloodiest most interactive haunt in the country. We're not for the lightweight horror fan or those who are... Read More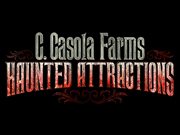 Marlboro, NJ 732-946-8885 www.hauntedcasola.com
4 Terrifying Attractions! One Location! Haunted Hayride of TERROR Take a Haunted Hayride into the back woods of New Jersey. People say they see and hear things that come alive. So maybe if you're lucky you may see their shadows and hear the... Read More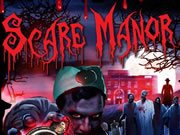 New Castle, PA 724-657-6934 hauntedhillviewmanor.com/scare-manor-hill-vie...
Scare Manor is open from late September through the end of October. The event consists of a Haunted House and grass maze field behind our main building. There are also guided tours of Hill View Manor during the evening. The Haunted House utilizes... Read More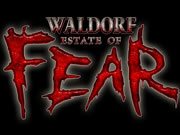 Lehighton, PA 610-824-6835 www.waldorfestateoffear.com
The Haunting at the Waldorf Hotel: The harvest begins this fall… the soul harvest. Oliver is weak and has one month to collect the souls that he needs to survive the year in Abaddon. Lucky for him, he has the damned, who still wander the halls to... Read More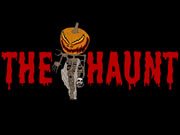 Schaefferstown, PA 717-450-8080 www.thehauntpa.com
NEW LAYOUT FOR THE 2023 SEASON!! We are excited for our third year in operation at this location, the only premier haunted attraction in Lebanon County. Can you make it through?! Only the strong will survive. Enter at your own risk! The Haunt is... Read More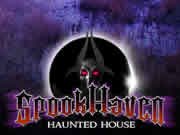 Mill Hall, PA 570-660-5504 www.spookhaven.com
Spook Haven is unlike any other haunted building you will find. It lives. It waits. It silently looks for its next victim. But it is not simply the building you need to fear…it is the entire area. Spook Haven is offering for the firs time 3... Read More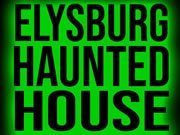 Elysburg, PA 570-672-2920 www.facebook.com/ElysburgHauntedHouse
The Elysburg Haunted House which began in 1976 is Central PA's first and best haunted attraction. Upon entering the line, you will be met by some of our ghouls that are prowling about. Once you reach the end of the line you will be directed up the... Read More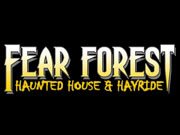 Lordstown, OH 330-824-3141 fearforest.com
Take a ride through 68 acres of the area's most terrifying hayride and then get dropped off at the InsaneAtarium, the area's most intense haunted house in Youngstown Ohio. The Insane Atarium is a mental institution where the patients here experience... Read More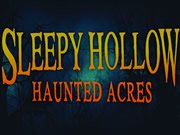 Newtown, PA 215-860-6855 sleepyhollowhayride.com
Are you brave enough to experience all three of our terrifying attractions ? Capacity is limited so order online to guarantee admittance. Ride the SLEEPY HOLLOW HAYRIDE on a mile and a quarter trip through acres of dark woods and fields.... Read More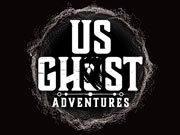 Gettysburg, PA (717) 997-7511 usghostadventures.com/gettysburg
Enjoy a glass of 100-year-old, barrel-aged wine over dinner while cannons fire in the distance at the advancing enemy. Stroll the pristine, brick-lined byways and back alleys, but make sure to dodge the Confederate soldiers limping back from... Read More
Bethel Park, PA 412-851-4286 hundredacresmanor.com
Pittsburgh's Top Halloween Tradition, Hundred Acres Manor, brings you a whole new vision of horror and fun all within one haunted house in Pittsburgh, PA! Your favorite Halloween tradition features a 6 themed haunted house sections as one LARGE... Read More
Gettysburg, PA 717-334-8838 www.farnsworthhouseinn.com
We are the home of Gettysburg's longest running ghost tour company. For over 20 years the Farnsworth House has provided Gettysburg's original and exciting haunted tours. Mourning Theater Follow us down to the cellar of one of the most haunted... Read More
Passaic, NJ 201-716-2827 brightonasylum.com/the-bleeding-grounds
Journey through the staff quarters of Brighton Asylum, located on the abandoned 2nd floor of Brighton Asylum, closed in 1952, and re-opened in 2018 to the public! Find out why these elaborate quarters, where staff once worked, slept, researched,... Read More
Hershey, PA 1-800-HERSHEY www.hersheypark.com
Visit Hersheypark In The Dark and experience thrilling "roller ghosters," spooktacular attractions, and exciting holiday-themed live entertainment! Kids 12 and younger can also visit Hershey's Trick-or-Treat Adventure, starting at Hershey's... Read More
Newry, PA n/a hauntedfrightfest.com
The areas largest, scariest, most hair raising haunted attraction! Zombie's Haunted House This is the main attraction, you don't want to miss this one! Cold, dark hallways lead you to your worst nightmare. The smell of rotting corpse fills the... Read More
Lansdale, PA 610-584-4410 www.merrymead.com
Our variety of pumpkins, squash, and gourds will delight the avid fall decorator! We have everything you need to decorate your home or office! We offer a huge variety of carving pumpkins, pie pumpkins, gourds, winter squash, straw bales, Indian... Read More
Butler, PA 724-284-5383 www.co.butler.pa.us/parks-and-rec-programs
Monster Mile Family Walk at Alameda Park: Halloween at Alameda Park invites you and your family dress in their favorite cosutme and walk through our Alameda Park. Starting at the Masonic Shelter and walking back towards the Odd Fellow Loop. We will... Read More
Pittsburgh, PA 412-682-7275 www.pittsburghparks.org/bump
Every October, kids and adults love to discover what goes BUMP in the night in Frick Park! Bump in the Night is an annual family fun event celebrating fall. Children and their adults are invited to Frick Park for an evening of non-spooky... Read More
Annville, PA 717-838-1438 rissermarvel.com
At Risser-Marvel Farm Market & Robin Hood Adventure Maze, we are growing over 40 acres of mouthwatering fruit and vegetables. We are a family-owned business dating back to 1924, founded by Abram and Naomi Risser and Robert and Evelyn Marvel. The... Read More
Bring your family, your group and your friends for a great day of Fall fun to Lonesome Valley Farms. The Big Get Lost Corn Maze: You may be asking, "What is a corn maze?" It is a fun, interactive puzzle cut into a corn field, where the goal is... Read More
Chalfont, PA 215-249-3016 www.taborafarm.com
Tabora Farms has a great selection of fall fun activities for all the family. Pumpkins, Kids' maze, Spooky Walk, Wagon Rides are really amazing! Tabora offered a one stop place for wine and dessert to bring home. They also had a nice rustic... Read More
Lancaster, PA (717) 872-1554 countrybarnmarket.com
Few experiences are more synonymous with fall than pumpkin picking. The Country Barn Farm Market is one of the most popular pick-your-own pumpkin destinations in Lancaster County. You can jump on board one of our wagons and enjoy a ride out to our... Read More
West Chester, PA 610-269-3494 highlandorchards.net
With over 200 acres of growing crops, there's always something going on the farm. We offer all our crops already picked for you in our Farm Market or you can Pick Your Own Pumpkins and Apples in fall. This is the great time to get out in the... Read More
Boyertown, PA (610) 367-2387 www.wilcoxfamilyfarm.com
Wilcox Farms corn maze…The largest maze in the area! Over 8 miles of trails wind through a 25 acre maze of corn. The large maze is actually made up of many small ones. There are so many exciting activities available at Wilcox Farms. Come out and try... Read More
Plymouth Meeting, PA 610-828-7395 www.mapleacresfarmmarket.com
What's the fall season without a family hayride on the farm? Stop by for pumpkin patch pickins', tractor rides and fresh pies (oh my!) From fresh Kale and seasonal fall vegetables to picking your own pumpkins and farm fresh pies, Maple Acres has... Read More
Evans City, PA NA www.thelivingdeadweekend.com
Night of the Living Dead Weekend is a full weekend of events including Movie Screening, Film Location Tours, Celebrity Appearances, Film Prop Exhibits, Community Events and much more! We're inviting everyone to celebrate all things zombies and... Read More
Mount Joy, PA 717-653-2056 www.bubesbrewery.com/events
Bube's Brewery has been featured on TV's Ghost Hunters. And, it's official. we're haunted! Bube's Brewery 1800s building complex houses spirits other than the drinking kind. The apparition of a young woman in a long gown wandering through an art... Read More
Mount Union, PA 814-329-8114 horrorweenhaunt.com
Your Nightmare begins! Step into the depths below and journey though your nightmares, one after the other. Nothing makes you feel more alive then to be scared half to death!! Horrorween Haunted Warehouse in the basement of The Bricktown Museum... Read More
Smock, PA 724-677-2589 www.allenshayrides.com
Haunted Hayrides: Come and enjoy our haunted hayride. Sit in a wagon filled with straw and frightened guests. The tractor will take you on a 1 mile tour of our farm through a haunted forest, barn, and fields. Visit the Allen Family Cemetery and... Read More
Sidman, PA 814-619-8903 www.thehauntedacres.com
The Haunted Acres is an outdoors haunted trail open Fridays and Saturdays through October. We offer a 20 minute walk through the chilling woods that will take you through many different themes and Scares.... Read More
Plains, PA 570-821-6500 www.gravestonemanor.com
Gravestone Manor is arguably Pennsylvania's most unique haunted house attraction. Don't come expecting air horns, pointless dark corridors, and madmen wearing hockey masks. You won't even find a single chainsaw in operation at Gravestone Manor.... Read More
Easton, PA 610-253-1419 www.raubsfarmmarket.com
What is a corn maze? It is a fun experience where you wander through paths cut into a large cornfield. At Raub's Farm Market, we offer a large 14-acre corn maze for your family to enjoy. We have three mazes to test your ability. Try all three and... Read More
McDonald, PA (724) 926-2541 bednersgreenhouse.com
Bedner's is a farm, garden center, and landscape business located in McDonald, (Cecil Township), just 30 minutes southwest of Pittsburgh. Celebrate fall with fun for the whole family. Activities: Pick-Your-Own Pumpkins Interactive Corn... Read More
Brookville, PA 8146480777
Annual event in October. We give you a scare or a laugh. Come join us. ... Read More
Chester Springs, PA 610-827-1484 www.milkywayfarm.com
Milky Way Farm hosts a Pumpkin Harvest Season, a pick-your-own pumpkin patch and corn maze. Free hayrides run continuously to take visitors to the pumpkin patch. An easy walking path is also available for those who choose to stroll to the... Read More
Mechanicsburg, PA (717) 697-4330 paulusfarmmarket.com
Enjoy our new corn maze and pick your own pumpkin patch areas. After taking a ride on our tractor-pulled hay wagon, take a seasonal walk through our maze of field corn. It's not too easy, but not too difficult either. You should make it through in... Read More
Noxen, PA 570-298-0962 www.whistlepigpumpkin.com
The Whistle Pig Pumpkin Patch is a 135 acre farm just outside the town of Noxen. It is nestled at the base of Schooley's Peak and adjacent to Bowman's Creek. The farm began in the 1870's as a dairy farm and is now being developed into a "pick your... Read More
Aliquippa, PA 724-650-0050 freddyshaunts.net
Mary Reinhold had a nervous breakdown and was eventually committed to a sanitarium. Their daughter, Melissa and four other sons, were sent to live with the Aunt in Baltimore. The property on McCune road has been left abandoned and desolate for... Read More
Lancaster, PA 717-872-1554 countrybarnmarket.com
Looking for outdoor fun in Lancaster County? Head on over to the Country Barn's Barnyard Kingdom. Visit a real working farm that has dedicated 10 acres to down home fun on the farm! Venture through our giant 5-acre Corn Maze designed by Maize Quest.... Read More
New Wilmington, PA 724-946-5455 www.ironsmillfarmstead.com
Irons Mill Farmstead is a family farm located in scenic Western Pennsylvania — we have a pumpkin patch, 10-acre corn maze and lots more at our month-long Fall Festival! Besides a heap of pumpkins to pick from and 10 aMAZEing acres of cornfield to... Read More
Mertztown, PA 610-682-6616 savidgefarms.com
Savidge Farms celebrates autumn in our own unique way with Autumn Adventure. Our adventures now feature horse drawn carriage rides through the fall scenery. We also have an 18 hole mini golf course, corn boxes, barnyard cannons, 4 acre corn maze,... Read More
Homer City, PA 724-840-2976 www.scaryharrys.com
Welcome to our Season Haunti-versary!! Scary Harry's is a multi-level walk-through Horror attraction featuring 5 indoor walk-thru houses which are interconnected with a walking trail through the woods. Come by and check out our newest addition:... Read More
Lebanon, PA 717-274-3642 www.seyfertscornmaze.com
Seyfert's Corn Maze is unique for many reasons. The maze is constructed from a 14 acre corn field, which makes it one of the largest corn mazes around! Since our maze is illuminated, you are able to enjoy it by day or night. We also offer a... Read More
North Versailles, PA 412-357-8806 www.hauntedhillshayride.com
Come on out for annual Haunted Hills Hayride and the Valley of Darkness Haunted Walking Trail on Mosside Boulevard in North Versailles. Bring your Halloween party to Haunted Hills Hayride! You never know what you will find behind the castle... Read More
Renfrew, PA 724-586-6233 www.gotothebeacon.com/haunt
15+ Acre Haunted Corn Maze and House. The Haunting begins Fridays and Saturdays at Dusk. Come for the evening and enjoy our Concession Stand with lots of Goodies, The Bon Fire and even an Icy Miller Lite! Must be 21 and have proper ID.... Read More
Spring Mount, PA 610-287-7900 springmountainadventures.com/scream-mountain
Haunted Hay Ride: Beware of the Quarrymen who still roam the mountain, waiting to exact revenge on the unknown strangers who destroyed them. It's not safe to be on the mountain after dark...beware! Starter Haunted Hay Ride: Too scared to do the... Read More
Tylersport, PA 215-257-5900 www.tylersportfireco.com
Almost a mile of dark and twisting trails of terror! If you survive, enjoy refreshments after the journey and tell your friends about the terrifying experience. Hot food and drinks will also be available, to warm you up after your horror... Read More
Media, PA 610-876-7116 www.linvilla.com
An annual trip to Pumpkinland has been a family tradition for generations of Delaware Valley Residents. During Fall season, Pumpkinland takes center stage at Linvilla Orchards. Larger than life figures and scarecrows illustrate the legends and lore... Read More
Aliquippa, PA 724-375-5350 hopewellwindmill.com/haunted-mini-golf
Haunted Mini Golf: Starting mid September something strange and spooky happens to our 18 hole miniature golf course. The ghosts and ghouls come out to haunt the course and provide an amazing experience for you this fall! Stop by this Halloween... Read More
Perkasie, PA 215-795-0660 www.agafarms.com
Halloween isn't complete without your Jack-o-Lantern! We have over 20 varieties of pumpkins and gourds. You can choose them right off the vine from our pumpkin patches. The farm provides all of your fall fun with two corn mazes and locally-made... Read More
Bath, PA (610) 837-0847 www.seiplefarms.com
You can enjoy visiting farm animals, a straw maze, a haunted barn, pony rides, hayrides to pumpkin patch, our famous corn maze, rides and food for everyone! Seiple Farms also offers pick your own pumpkins, gourds, squash, neck pumpkins, Indian... Read More
Yardley, PA 215-968-1670 shadybrookfarm.com/fallfest
Come to FallFest for fun day and night without the fright! Come for pumpkin picking, scenic wagon rides, 5 acre corn maze (byo flashlight after dark), bonfires, live music, + lots more fall fun! Once checked in, you are welcome to spend as much... Read More
Lancaster, PA (717) 872-9311 www.cherryhillorchards.com
A family owned "Pick Your Own" Orchard in beautiful Lancaster County, PA.We offer seasonal "Pick your own" pumpkins & apples in fall as well as fresh fruit and vegetables, baked goods and many seasonal items at our Outlet Store. Our Orchard Events... Read More
Clarks Summit, PA 570-587-3399 www.millersorchards.com
Different varieties of U-Pick pumpkins and apples can be found during Fall season. Enjoy Hayrides while watching the scenic beauty of the farm. Fall season for visitors to see real farmers farming up close and personal with hands-on interaction with... Read More
Hellam, PA 717-252-2540 www.flinchbaughsorchard.com
Set a day to enjoy a trip to our Pumpkin Patch and Orchard to gather your pumpkins, apples and smiles! Enjoy our Wagon Rides, Corn Maze, Straw Bale Jungle Gym, and so much more... Our Market has a large selection of fall decorations, crafts, fresh... Read More
Glen Mills, PA 610-459-0647 www.thebatesmotel.com
Jonestown, PA 717-418-3480 www.graysappleridge.com
Individuals, families, or groups may pick different varieties of pumpkins & apples in Fall. Come out for this fun experience. All apples, and pumpkins are available for retail or pick your own. All of our apple trees are dwarf to allow very easy... Read More
Philadelphia, PA 215-525-1776 www.spiritsof76.com
One Part History, Two Parts Haunt!™ Visit more than 20 scary sites to hear Philadelphia's haunted facts and folklore. Experience Philadelphia's monuments by moonlight. Travel the cobblestone streets of Old City to hear chilling stories about the... Read More
Murrysville, PA 412-302-0739 gearhardfarms.com
Gearhard Farms Corn Maze, located in Murrysville, Pennsylvania, offers a fun and challenging maze for all ages and includes hay rides, camp fires, and more. The maze has a "mystery aerial message" which is revealed once the maze is completed.... Read More
Aspers, PA (888) 677-0093 www.fieldsofadventure.com
Fall Harvest is a special time of year on the farm. Our mission is to put people in 'touch' with their food and this is the prime season. When you bring your family and friends, you experience the joys of harvest first-hand. At Fields of... Read More
Pittsburgh, PA 412-385-2015 www.hauntedpittsburghtours.com
PITTSBURGH'S GHOST TOUR: The curators of Pittsburgh's nightmares, the archivists of its fears, and the trustees of all things that go "bump in the night" in Western Pennsylvania. Tours run approximately 90 minutes ... Read More
McMurray, PA (724) 941- 1490 www.simmonsfarm.com
Come to the farm and enjoy fall activities with Hayrides, Rubber Duck Races , Apple Rock Labyrinth, Five acres of Pumpkins, Hay Maze, 4 acre and 2 acre Corn Maze, 100 ft slide and smaller Fire Truck slide! , Petting Zoo, Play Area, and Corn Play Bin.... Read More
Morgantown, PA 610-286-9315 mastmaze.com
Navigate your way thru the miles of paths cut into the tall corn. You'll have to be especially cunning to find your way out, making decisions at every corner as to which way to go. Compete with your friends or join forces to exit in the quickest... Read More
Washington, PA 724-228-9256 pa-trolley.org
As summer winds down and fall approaches, it means one thing: fall fun at Museum! We will host our annual Pumpkin Patch Trolley. Visitors are invited to experience the fall season with rides on trolleys that are outfitted with autumn decorations.... Read More
Chambersburg, PA 717-729-5343 countrycreekproducefarm.com
Sky's the limit this fall with our 10 acre Aviation Corn Maze!! Spend about about 45 minutes in Franklin County's largest Corn Maze with over 2 miles of paths! If you need help, our mailboxes scattered throughout the maze will guide you in the... Read More
Dalton, PA (570) 563-2904 www.robafamilyfarms.com
Families and friends gather together amidst the beauty of autumn's finest colors to enjoy a day on the farm. The attractions, special events, and activities are sure to create memories worth repeating. Take the hay wagon for a ride out to the... Read More
Ligonier, PA 724 - 238 - 9066 www.chadscornmaze.com
The cornfield is about 3.5 acres and it has 1.5 Miles of walking paths within it! Not only is it a confusing maze to enter and exit but has also hidden stations with wooden coins to collect along the way! Each year Chad picks a hit country song... Read More
Mount Cobb, PA 570-689-5144 www.ritterscidermill.com
Ritter's Cider Mill still believe in old-fashioned quality and down-home goodness, so the same cleanliness and freshness go into all our products as the day we began. Our fall attractions are open mid September through Halloween.... Read More
Waterford, PA 814-796-4500 www.portfarms.com
Port Farms is a fun-filled family tradition during the fall season. Where family fun is always in season! Fall Harvest Festival attractions include hay wagon rides, 8 acre corn maze, slide mountain, corn box, pedal carts, animal exhibits, mindbender... Read More
Warrington, PA 215-343-8880 www.windingbrookfarm.com
Night Chills Haunted Hayride: Experience Night Chills! Our haunted hayride will take you out of your world and into one where horrid creatures threaten the very fabric of your existence. Keep your wits about you or end up their next victim. Join us... Read More
Sinking Spring, PA 610-375-SCREAM www.shocktoberfest.com
The Premier Haunted ScreamPark on the East Coast! Looking for some thrills this Halloween season? Come check out the best, Shocktoberfest. Consistently voted among the top in the entire world. Zombie Safari Hayride: Take a tour with the Zombie... Read More
Doylestown, PA 215-766-8388 hellericksfarm.com
Hellerick's Family Farm has pull wagons and wheelbarrows available to help you gather and bring your fresh prized pumpkins back down out of the field with ease! Pumpkin prices (based on weight) are posted at the entrance to our Pumpkin... Read More
Alexandria, PA 814-832-3430 www.jbtreefarm.com
Test your sense of direction in our 6-acre Corn Maze. Navigating the Corn Maze can take you anywhere from 45 minutes to two hours. We create a new design every year for the maze, so you'll never walk the same path from year to year. Pick your... Read More
Passaic, NJ 201-716-2827 brightonasylum.com
BRIGHTON ASYLUM, the legendary haunted asylum complex featured on The Today Show, Cake Boss, Buzzfeed, Nickelodeon, ABC, NBC, FOX, HLN, and media outlets all over the country, shut down in 1952 due to staff and patient disappearances, as well as... Read More
Mercer, PA (724) 699-3221 www.coolspringmaze.com
Coolspring's Trail of Fear! ? Back by Popular demand, and expanded this year, our very own "Trail of Fear!" ... Read More
Allentown, PA 610-395-3724 www.dorneypark.com
This fall, Dorney Park transforms into a horror-filled nightmare. From mazes with terrifying creatures around every corner to thrill rides that'll haunt your dreams, it's everything you fear and can't wait to experience. Not for anyone under 13.... Read More
Feasterville, PA (215) 942-9787 www.valleyoffear.com
The Original Haunted Hayride Area's Best and Original! -------------------------------------------------------------------------------- Two Haunted House Tour The New and Frightening... Zombie Research and Control Facility and The... Read More
Butler, PA www.eerieacresfarm.com
Eerie Acres Farm is the latest must visit Halloween venue in Western Pennsylvania. Located just north of Pittsburgh and loaded with attractions, this haunted farm is ready to test your fear and give you the halloween scare you need. ... Read More
Boyertown, PA 610-367-6200 freconfarms.com
Come visit to pick your own pumpkins right from the farm & enjoy a day strolling the Frecon farms with family & friends during fall season. Our estate Cidery produces award winning artisanal ciders available at our Retail Store, Farmers Market, and... Read More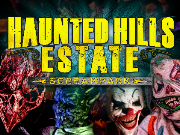 Uniontown, PA 724-984-5915 www.hauntedhillsestate.com
HHE Scream Park offers so much more than just a haunted house. It's a entertainment adventure with 3 separate haunted attractions, a Midway with Food trucks, photo ops, music, bon fire, novelty shop and roaming creatures. Three separate unique... Read More
Morgantown, PA (610) 856-7300 www.weaversorchard.com
Fall Family Fun Days festivals feature food, hay rides, pick-your-own fruit & pumpkins and plenty of kids' activities. Kids will love face painting, obstacle courses and the clown. Also include Giant straw bale play area, Barrel train, Inflatable... Read More
Washington, PA (724) 228-3339 www.springhousemarket.com
Fall in 84, PA is a beautiful time of year and we realized that our customers are ready to enjoy fall NOW! So we've kicked off our Great Pumpkin Weekends a week early. Come join us for all the old fashioned fun… Pumpkin patch hayrides, Giant Bale... Read More
Girard, PA (814) 873-5201 www.sissonspumpkinpatch.com
Bring your family and friends and begin a new family tradition at Sissons' Pumpkin Patch. We offer a wide variety of activities for the whole family. Hay Ride, Corn Maze, Slides, Obstacle Course, Logic Maze, Hay Fort, Pedal Karts...and much more!... Read More
Finleyville, PA 412-835-3246 traxfarms.com
Our annual Fall Festival on our 150-year-old farm, is a tradition for many families in the South Hills and greater Pittsburgh area. There's something for everyone from grandparents to grandkids. Enjoy a hayride to our pumpkin patch to pick-your-own... Read More
Linden, PA 570-398-2311 www.carpenterpumpkins.com
Carpenter Pumpkin Farm LLC is a family farm and were founded in 1994. We offer fresh vegetables and 30 different varieties of pumpkins when they are in season. In September and October we have corn stalks, Indian corn, straw bales and gourds. We... Read More
Portersville, PA 724-368-3233 cheesemanfarm.com
Cheeseman Farm is family owned and operated offering a variety of activities. Come on out to the "Cheeseman Pumpkin Festival" and start a new family tradition. Take a hay ride, pick a pumpkin, run and jump in the hay maze, spend some time enjoying... Read More
Pittsburgh, PA 412-665-3640 www.pittsburghzoo.org/Event-ZooBoo
ZooBoo is our kid-friendly Halloween event occurring throughout the Zoo grounds. Enter our not-so-scary haunt spots, if you dare. Create creepy crafts at Casper's Craft Corner. Race through the children's hay maze. Show off your spooktacular... Read More
Boyertown, PA 610-310-8497
Join us for the Boyertown Jaycees Halloween Parade! Formation will begin at the Boyertown Elementary School, Boyertown Junior High School West, and Federal-Mogul parking lots. Due to safety concerns, related parking, traffic and... Read More
Trappe, PA 215-859-7302 www.northernstarfarm.net/fall-fest
Enjoy our Fall Fest Weekends for more fall fun, and seasonal treats and decorations. Activities include Hayride to the Pumpkin Patch, Explore the Corn Mazes, Giant Apple Slingshots & Air Cannon, Antique Tractors on Display, Pony Rides and Farm... Read More
New Brighton, PA 724-846-1870 www.nbarc.net
Registration is now open for the Recreation Commission's Halloween 5K & Fun Walk! The event will start and end in Grove Cemetery with a run over to St. Joe's Cemetery as well. This makes it a partial trail run. It will also give you a chance to... Read More
Newport, PA 717-567-3539 www.butchersfunfarm.com
Welcome to Butcher's Family Fun Farm & Corn Maze. We are your place for outdoor family fall fun! A variety of attractions including a 4-acre corn maze, corn cannon, pumpkin patch, wagon rides, and more await you. Giant Corn Maze: "Get lost" in... Read More
Ivyland, PA (215) 396-6898 www.farmandgardenstation.com
In the Fall, we have a huge selection of specialty pumpkins, squash and gourds along with "Pick Your Own Pumpkins" on our farm. Our mums and ornamental cabbage & kale are very popular every year. We also have a huge selection of Halloween and Autumn... Read More
Mohnton, PA 717-445-5704 www.brecknockorchard.com
Brecknock Orchard's rich Lancaster County soil has been growing fruit for over 75 years. Welcome to our farm to enjoy the outdoors during our special activities at the orchard, the bounty of fall during our Fall Festivals. Fall Activities: Pick... Read More
Clinton, PA 724-899-2400 www.hozakfarms.com
Enjoy a short tractor drawn hayride out to the pumpkin patch to pick your own pumpkins. Plus, pumpkin painting, straw pile, maze, and farm animals are open every weekday afternoon. Stop in the Gift Barn for all your fall and Halloween... Read More
Heilwood, PA 877-931-2288 www.tricountyatv.com
A perfect haunted ride for ATV riders. Guided haunted tour through haunted woods. Tri-County ATV Recreation Haunted Ride: Depart from 632 Tower Hill Road, Heilwood, PA 15745 parking lot in Tri-county at 4:30 pm, Henry will lead. ... Read More
Portage, PA 814-736-9531 www.weaklandfarms.com
Come enjoy the fall fun, pumpkins, and flowers only available here at Weakland Farms! The corn maze is a fun activity to welcome in the fall season. Enjoy the fresh air as you stroll through an actual home grown corn field. Weakland Farms' corn... Read More
Wexford, PA 724-935-1743 www.soergels.com
Celebrate fall at the farm! Pick out a pumpkin, find all your favorite indoor and outdoor decorations, plus every weekend there is a festival with activities, games, hayrides, great food, and more! Vist our family's farm market. Warm pies right... Read More
Jonestown, PA (717) 867-4389 sycamorespringorchard.com
Take a wagon ride into the orchard to a roaring campfire. Sit around the fire and roast hot dogs and marshmallows followed by fresh apple cider. We provide the hot dogs, marshmallows, roasting sticks, cider and everything you need. This is a great... Read More
Saylorsburg, PA 570-402-7378 www.mazezilla.com
Mazezilla is a 11 acre corn maze with a new and unique design each year. We are proud to be able to offer this outstanding addition to our Pennsylvania farms complex. Since 1998, Mazezilla and Klingel Farm have welcomed thousands of visitors for... Read More
Gibsonia, PA (724) 898-3276 www.harvestvalleyfarms.com
October is a very special time of the year for Harvest Valley Farms! The entire valley is transformed from a full-time working produce farm into a fun-filled, pick-your-own pumpkin festival! Additional Activities include Hayrides, Cornstalk Maze,... Read More
New Park, PA 866-935-6738 mazefunpark.com
Don't miss our Fall Adventure Season - the most exciting time of the year at Maize Quest Fun Park! From our Giant Cornfield Maze featuring a new theme each year to over 30+ other attractions, Maize Quest is the perfect place for your group or family... Read More
Greensburg, PA 724-830-3959 www.co.westmoreland.pa.us/756/Hobgoblin-Hikes
Hobgoblin Hikes are half-mile outdoor guided walks through the haunted woods of our County Parks. Visitors can expect to be led through mazes and cemeteries, and past more than 100 ghouls, goblins and monsters. The Hobgoblin Hikes are offered to... Read More
Clinton, PA (724) 899-3438 www.janoskis.com
Pumpkinland is open in Fall season. Come to the farm and take a hay ride to the pumpkin patch to pick your own pumpkin. When you come back from your hayride you can get your face painted, walk through our corn maze, enjoy our petting zoo, paint a... Read More
Monongahela, PA 724-258-3557 www.triplebfarms.com
The best!! Pick-your-own apples and a giant pumpkin festival highlight the season at Triple B Farms during Fall season. Apples and pumpkins abound at Triple B Farms, where a festival atmosphere prevails all season long. Bring the WHOLE family! Fall... Read More
Red Lion, PA 717-332-6365 familytreefarm.com
Family Tree Farm has a mystery to solve in our 3 acre corn maze. Fun for all ages! Farmer Joe is missing and there are seven farm animal suspects that need to be investigated. Farm Tracks is a tactile game that adds fun to the maze for the younger... Read More
Mifflinburg, PA 570-966-1151 www.buffalovalleyproduce.com
Buffalo Valley Produce Auction Inc features Pennsylvania's Freshest & Finest Produce. Buffalo Valley is the place to be for all your Pumpkin and fall item needs! Huge selection with up to 2000+ bins at times per sale. ... Read More
Oxford, PA 610-932-0740 oxfordpa.org
Please join us as well celebrate Halloween with our annual parade through Oxford! One of Oxford's great traditions! A truly special gathering of organizations, businesses and community members in a family friendly and festive e... Read More
Tatamy, PA 484-541-3968 www.facebook.com/garageofhorrors
DON'T MISS THE GARAGE OF HORRORS 2023!! Sat. Oct 28, 6-9 PM Tues. Oct 31, 6-9 PM Garage of Horrors is not your average garage haunt- we've got 8 rooms/halls inside and 4 areas outside, all filled with pure TERROR! Lots of props and effects,... Read More
Jim Thorpe, PA 570-325-8566 www.murdermansion.com
The Murder Mystery at the Harry Packer Mansion is based on factual events with a creative twist. Have you ever wondered what it would be like to rub elbows with the elite? Now's your chance... The characters in our scenario of murder and mayhem... Read More
Ambler, PA 215-646-1000 amblermainstreet.org
Bring your ghost and goblins out for trick or treating, pumpkin decorating, entertainment, kid friendly activities and yummy treats all provided by Ambler business. The theater lobby is the hub of activity – when you check in there you can... Read More
Loganville, PA 717-428-2036 www.brownsorchards.com
During the hayride, the wagon will stop and everyone has an opportunity to pick apples or pumpkins if they choose, then grab a ride back on the wagon when finished. Apples & Pumpkins are purchased separately. PYO is a great experience for the family.... Read More
The Most Terrifying Haunted Attraction in All 50 States
In the weeks leading up to Halloween, farms, theme parks, and historic buildings across the country transform into horror hotspots. No matter where in the U.S. you live, you can find a haunted attraction near you. We've rounded up some of the most terrifying options in all 50 states.
By mentalfloss .com | Oct 18, 2023
While some people use autumn as an opportunity to get cozy, horror fanatics see it as the time to get their adrenaline pumping. There are few better places to do this than at a haunted house, maze, or hayride. If October gets you in the mood to be terrorized by an actor in a clown mask , plenty of businesses across America are happy to provide that service. Whether they're housed in a theme park or a historic prison, these are the most heart-pounding haunted attractions in all 50 states.
1. Alabama // The Haunted Chicken House
Location:  Heflin, Alabama
The Haunted Chicken House wins our unofficial award for most creative backstory. According to the attraction's lore, the Seven Oaks Chicken Farm took a dark turn in 2003, when a local farmer named Dan imported genetically-altered roosters to boost his business. The birds mutated into violent monsters, and Chicken Dan recruited an army of slashers and monsters to help fight them. The result is one of Alabama's most bizarrely spooky attractions. After walking through the actual Haunted Chicken House, guests can take a spin onboard the haunted hayride or the "Crazy Train" bus. Tickets are currently on sale for Fridays, Saturdays, and Sundays throughout October. —Michele Debczak
2. Alaska // Fright Nite Haunted House
Location:  Anchorage, Alaska
Fright Nite has been freaking out patrons for more than three decades. Each production—usually open during the second half of October—features new actors, costumes, sound effects, and themes. And you can bet there will be evil clowns. —Kat Long
3. Arizona // 13th Floor Haunted House
Location:  Phoenix, Arizona
Phoenix's spooky 13th Floor offers four different experiences with creepy backstories. You may find yourself harshly judged by an evil nun with a sinister agenda, enchanted by malevolent spirits from the deep sea, or hunting down zombies infected with a global virus (too soon, guys!). There's also an optional, interactive maze adventure that takes place in total darkness. If you think you can handle it, 13th Floor runs through November 4. —KL
4. Arkansas // The Reaper Haunted House
Location:  North Little Rock, Arkansas
Like a slasher movie come to life, The Reaper Haunted House —which has been scaring Arkansans since 2011—promises to shock its guests with more than 30 scenes of "blood, gore, and mayhem." The terrifying tableaux continues through November 1. —KL
5. California // Knott's Scary Farm
Location:  Buena Park, California
Knott's Berry Farm transforms into Knott's Scary Farm during spooky season. The Southern California theme park is celebrating 50 years of frights this year. On select nights through October 31, the park is overrun with terrifying creatures. In addition to the 10 unique haunted mazes, the event features five sprawling scare zones and four chilling live shows. When they're not getting their pants scared off, guests can decompress over themed treats like cereal killer funnel cake and spookghetti pie . Tickets for 2023 are available starting at $60. —MD
6. Colorado // The Frightmare Compound
Location:  Westminster, Colorado
The Frightmare Compound is celebrating its 40th year of scaring the bejesus out of Coloradans in 2023, and the multi-experience complex of fear is not resting on its laurels. In addition to its legendary haunted house, which is populated with various blood-soaked ghouls, the Frightmare Compound also invites its victims into a museum of monsters and a coffin simulator that replicates the claustrophobia of being buried alive . If your heart can take it, there are also mini escape rooms that force you to figure out your own survival. The attractions open on September 15 and run through November 4. —KL
7. Connecticut // The Trail of Terror
Location:  Wallingford, Connecticut
This isn't your average walk in the woods. Connecticut's Trail of Terror is a roughly hour-long walk through a medley of monstrous frights. The scare crew may all be volunteers, but don't underestimate their ability to get your heart racing. The Trail of Terror is open Friday to Sunday from September 30 through October 29. —Kerry Wolfe
8. Delaware // Frightland
Location:  Middletown, Delaware
Frightland , which has been in business for 27 years and counting, boasts eight separate experiences—Horror Hayride, Haunted Barn, Idalia Manor, Fear, Ravenwood Cemetery, The Attic, Ghost Town, and Zombie Prison—which span about 1800 acres and are all linked by a fictional backstory. Basically, Dr. Thaddeus Idalia lost his mind after his daughter's death and devoted his life to trying to resurrect the dead. The vengeful subjects of his botched and terrifying experiments have now taken over his estate; not far, as it turns out, from the ghosts of his father's equally chilling deeds . — Ellen Gutoskey
9. Florida // Halloween Horror Nights
Location:  Orlando, Florida
Every Halloween season, Universal Studios in Orlando applies the movie magic of its theme park rides to epic haunted houses. Halloween Horror Nights runs from September 4 to November 2 in 2023, and each night features 10 haunted houses built around a different theme. Properties like Stranger Things , The Exorcist (1973), and Child's Play (1988) are brought to life through Hollywood-level makeup, set design, and special effects. In between waiting in line for walk-through experiences, guests also have to face the live scare actors who prowl the park. Prices vary by night, and you can order tickets in advance through Universal's website . —MD
10. Georgia // Netherworld Haunted House
Location:  Stone Mountain, Georgia
It's a rare Halloween attraction that can promise fun and excitement for the whole family, but Netherworld in Stone Mountain has entertainment for timid first-timers, terror enthusiasts, and those in between. For its 27th year this October, guests will be thrilled by two new haunts, "Cryptid Chaos" and "Primordial"—we hope they feature an epic battle between Bigfoot and, say, an iguanodon. Aside from those scares, Netherworld hosts escape rooms, a monster museum, and a Halloween midway with places to eat, snap a selfie, or chill with roaming costumed spooks. Netherworld runs through November 11. —KL
11. Hawaii // Haunted Plantation
Location:  Waipahu, Hawaii
If you feel haunted houses are passé, leave your attitude at the door of the Haunted Plantation . Located on O'ahu in Waipahu, the site of an actual former sugar plantation, the attraction spends most of the year as a living history museum. It transforms into an outdoor scare factory in October, complete with heart-pounding frights and more than 60 actors in professional special effects makeup. Timed reservations are required. —KL
12. Idaho // The Haunted World
Location:  Nampa, Idaho
The Haunted World boasts a whopping 35 acres of frights, including Gristle's cornfield, a 700-foot dungeon, "Hacksaw Jim's Stanky Cellar," and a 55-foot Slide Into Darkness. Cap it all off with a visit to Cannibal Lecter's Carnival of Pigs, and you've got yourself a nice little evening. The Haunted World is open Monday through Saturday in October. —Stacy Conradt
13. Illinois // Basement of the Dead
Location:  Aurora, Illinois
There are few things spookier than basements—and Basement of the Dead , located in Aurora, Illinois, takes those scares and ratchets them up to 11. The story revolves around a boiler explosion at Walker Laundry that maims two workers, who then disappear; soon people working in the laundry begin to vanish, only to later show up in pieces at the mouth of drainage pipes. The workers are still there, obviously, ready to snatch whoever comes into the basement next. Visitors report that Basement of the Dead has excellent actors who rarely fail to get a jump out of their victims, and the sets, music, and lights add to the terrifying vibe. There's also a 3D haunted house. Basement of the Dead is open from late September to early November; you can get your tickets here . —Erin McCarthy
14. Indiana // Hanna Haunted Acres
Location:  Indianapolis, Indiana
With six separate attractions, there's something for everyone at Hanna Haunted Acres . Visitors can make their way through Acres Manor, a grand haunted mansion that threatens to confront you with your deepest fears, or a carnival that promises to be a grotesque circus of nightmares. And if those don't give you goosebumps, there's also an Undead Underworld, the Horror Fields, Cannibal Chaos, and a Haunted Hayride. Hanna Haunted Acres is open every day in October—but they say their scariest days are November 3 and 4. That's when your whole party has to make it through four of the haunts with a single glow stick. —SC
15. Iowa // Slaughterhouse
Location:  Des Moines, Iowa
Slaughterhouse in downtown Des Moines is a cannibal-themed haunt with an elaborate backstory about "America's most heinous cannibal empire" from the mid-1800s. It's open for fresh meat Fridays, Saturdays, and Sundays in October, and also on Thursdays in the two weeks before Halloween. When it's not spooky season, Slaughterhouse is also an escape room where you have 60 minutes to help one of the people-eating clan's victims break free from the torture. —SC
16. Kansas // The Haunted Cannery
Location:  El Dorado, Kansas
A visit to The Haunted Cannery starts with a covered hayride through Walters Farm and Pumpkin Patch. Once they arrive at the maze, guest will be forced to dodge clowns, zombies, and "anything horrific that comes to mind." A RIP-FAST PASS ticket gets you a ride on their "hell bound" ambulance plus a special closed lid rolling casket ride (not recommended for the claustrophobic). The attraction is open Fridays and Saturdays through October. —MD
17. Kentucky // Waverly Hills Sanatorium
Location:  Louisville, Kentucky
Waverly Hills Sanatorium , one of the most haunted places in America, is a former tuberculosis hospital located in Louisville, Kentucky. It's been estimated that 50,000 patients died at Waverly Hills while it was open from 1910 to 1961. While the historical society offers more fact-based tours year-round, they embrace the Halloween season by offering a haunted house on Fridays and Saturdays from the end of September through October—and if you buy the RIP pass, you'll get a special mini tour of the upper floors of the sanatorium. Want even more? Private, eight-hour paranormal investigations start at $1100. —SC
18. Louisiana // The 13th Gate
Location:  Baton Rouge, Louisiana
The 13th Gate doesn't limit its frights to one theme. The 13 realms spread out across the 40,000-square-foot property include a realistic pirate ship, an outdoor graveyard with zombies, and underground passageways filled with live snakes. General admission tickets are currently available for $35. Be warned that the intense attraction isn't recommended for guests with certain health conditions—including a weak bladder. —MD
19. Maine // Nightmare on the Ridge
Location:  Auburn, Maine
Every year in October, Wallingford's Orchard in Auburn, Maine, hosts the Nightmare on the Ridge . The haunted walk takes place outdoors, so it's not recommended for people with a fear of the dark (or clowns). Tickets are now available for $25. —MD
20. Maryland // Bennett's Curse
Location:  Baltimore, Maryland
A ticket to Bennett's Curse in Baltimore earns you entry into four terrifying attractions . The oldest and most critically acclaimed is House of the Demons , where guests find themselves in the crosshairs of a war between vampires and vicious underworld demons. There's also a 3D experience, an asylum station, and Legends of Halloween , the last of which features every classic Halloween creature you can think of. —EG
21. Massachusetts // Witch's Woods
Location:  Weston, Massachusetts
Whether you want to see professionally carved pumpkins, venture into a darkened castle, or just go on a haunted hayride, Witch's Woods delivers. The Jack o' Lantern Jamboree and Horrorwood Chamber of Chills (a walking tour) are both free to visit—no admission required—but otherwise, tickets are usually $48 (though they're offering $14 off coupons if you go on Sundays during October). The 2023 Halloween season runs through October 31. —Shayna Murphy
22. Michigan // Erebus
Location:  Pontiac, Michigan
If you're the type of person who can't get enough scares, you'll want to experience Erebus . With 100,000 square feet, four stories, and a half-mile of walking, Erebus held the title of World's Largest Haunted House in the Guinness Book of World Records for a number of years. It has also been named the best haunted house in the U.S. by USA Today . Between getting buried alive and running across a few hungry dinosaurs, you're sure to find scares at Erebus you won't find anywhere else. It's open most days in October. —SC
23. Minnesota // Dead End Hayride
Location:  Wyoming, Minnesota
View this post on Instagram A post shared by The Dead End Hayride (@thedeadendhayride)
If your idea of a fun hayride includes singalongs and apple cider, the Dead End Hayride probably isn't for you. At the attraction, which is located on 160 acres of wooded farmland, guests will find themselves at the mercy of more than 200 characters scattered across places like Castle Ruins. There's also some pretty impressive pyrotechnics. It's also open most nights in October. —SC
24. Mississippi // Haunted Castle
Location:  Tupelo, Mississippi
View this post on Instagram A post shared by Tupelo Haunted Castle (@tupelohauntedcastle)
Now in its 15th year, the Haunted Castle changes up the scares every season. For 2023, they're bringing back a fan favorite: The Lost in the Darkness Labyrinth, "an unnerving journey through a twisted maze that will test your sanity like never before." You can get your creep on every Friday and Saturday in October (and on Halloween itself, of course). —SC
25. Missouri // The Darkness
Location: St. Louis, Missouri
Lurking in downtown St. Louis is The Darkness , a horrifying walk-through attraction that has been called the haunted house industry's Disney World. Inside, you can expect to encounter everything from zombies and demons to dolls and clowns, all with movie-quality makeup, costuming and props. If you can't make it during October, don't count yourself down and out just yet. The Darkness also does a Krampus-themed Christmas haunt, and a one-night-only Bloody Valentine event in February. —SC
26. Montana // Field of Screams
Location:  Victor, Montana
If you build it, they will come ... to the Field of Screams . The attraction kicks off with a corn maze that leads to a haunted playground, a mysterious swamp and, of course, a graveyard. It's open on Fridays and Saturdays in October, but for the less adventurous folk, Monday nights are Zombie Free—no creepy characters, just the chance to wander through the amazing sets, complete with fog, lighting, and music. —SC
27. Nebraska // Bloodrush
Location:  Omaha, Nebraska
With a name like Bloodrush , subtlety is not part of the program of this haunted attraction, which is really more of a haunted forest. During the 40-minute walking tour, you'll encounter everything from zombies to chainsaw-wielding maniacs. If you expect to find relief in a nearby shack, chances are you've never seen Evil Dead II . It's open Thursdays through Sundays in October, plus October 30 and 31. —Jake Rossen
28. Nevada // Hotel Fear and Asylum
Location:  Las Vegas, Nevada
Las Vegas is home to some of the best hotels in the world—and at least one of the scariest. The Hotel Fear and Asylum is a two-pronged attraction , with visitors able to explore a lodge meant to host families related to patients of the (fictitious) institution nearby. Naturally, both the accommodations and the facilities are anything but relaxing. Fortunately, vistors will contribute to some real-life health benefits by attending: A portion of proceeds go to the Paradise Ranch Foundation, which uses horse-assisted therapy for mental health issues. —JR
29. New Hampshire // Haunted Overload
Location:  Lee, New Hampshire
Megalophobes might cower at Haunted Overload , which features monstrous attractions up to 34 feet tall. If things get too scary, their Friday Night Lite tones down the thrills. The farm is also open during the day so parents and kids can stroll around without having any performers leaping out at them. —JR
30. New Jersey // Brighton Asylum
Location:  Passaic, New Jersey
Brighton Asylum , the self-proclaimed most-visited haunted house in New Jersey, has three award-winning attractions for adrenaline enthusiasts to visit. Whether you're visiting Brighton Asylum's patient areas, the subCULTure tunnels, or the Bleeding Grounds staff quarters, you'll definitely be spooked. And if those aren't enough, you can add on to the fun with escape rooms, axe-throwing, carnEVIL games, and paranormal explorations. In addition to scaring folks Friday through Sunday in October (and a couple of Thursdays), Brighton offers holiday haunts like Santa's Slay, Dark Valentine, and even Saint Patrick's Slay. — SC
31. New Mexico // McCall's Haunted Farm
Location:  Moriarty, New Mexico
View this post on Instagram A post shared by McCall's Haunted Farm (@mccallshauntedfarm)
New Mexico's top haunted attraction taps into the inherent creepiness of farms. The fictional backstory sets up the frights at McCall's Haunted Farm perfectly: After the State Highway Department built an interstate through his farm, Farmer McCall went mad and murdered his family. There wasn't enough evidence to convict him, but in the subsequent years, tourists began to go missing from the area. In the present, visitors can experience the Field of Screams—a corn maze haunted by Farmer McCall's victims—and the Haunted Barn, which features an old meat processing facility that is now used for disturbing ends. Other activities on the property include zombie paintball, creepy carnival games, and a clown-themed maze. Tickets for Fridays and Saturdays leading up to Halloween are on sale for $28 to $38. —MD
32. New York // Headless Horseman Hayrides
Location:  Ulster Park, New York
Headless Horseman Hayrides and Haunted Attractions has operated for more than 30 years and consists of six haunted houses, a terrifying walking trail, a corn maze, spooky entertainment, and a haunted hayride new for this year called "Death Is the Only Cure." In a The Last of Us -like twist, it features a mushroom that turns its hosts into a creature that resembles a crow. Headless Horseman Hayrides is open from late September until late October; you can get your tickets here .
33. North Carolina // Kersey Valley Spookywoods
Location:  Archdale, North Carolina
Don't let Kersey Valley Spookywoods' fool you: this is no kiddie affair. With 15 different horror sets to choose from, you're sure to find one that makes your blood curdle. Sure, you'll find your typical haunted corn maze and asylum settings. But there's also the mineshaft-themed Depths of Despair, a vampire and werewolf melee called Agony's Embrace, the mysterious Whispering Pines Funeral Services, and the Inferno, a hell-themed set that could have been designed by Dante himself. —SC
34. North Dakota // Acres of Terror
Location:  Leonard, North Dakota
Acres of Terror is celebrating 20 years of frights in 2023—and after two decades, it has scaring down to a science. It takes most people 45 minutes to an hour to wander through the haunted corn maze, creepy trailer, and abandoned school house, where visitors must do their best to avoid murderous characters lurking down pitch-black hallways. There's also a short ride on a bus driven by a werewolf, something we're quite sure you won't find many other places. Drop by any Friday or Saturday, dusk til midnight, through October 29. —SC
35. Ohio // Spooky Ranch
Location:  Columbia Station, Ohio
True to its midwestern setting, the Spooky Ranch at Rockin'-R-Ranch has a haunted house and haunted barn. But the star attraction is the haunted hayride. The high-tech operation takes what's usually a simple autumnal activity to a terrifying new level: The hayride features pyrotechnics, enormous animated creatures, and live actors. The Spooky Ranch is open Thursday through Sunday during October. (You can visit on Halloween as well). —KW
36. Oklahoma // HexHouse
Location:  Tulsa, Oklahoma
For an extreme haunt, look no further than HexHouse , named one of the top 15 intense haunted houses in the U.S. by HauntWorld.com . HexHouse promises that there are no cheesy animatronics or movie monsters, but does offer full immersion in "an altered reality that is much darker and less predictable than anything you've seen in the movies." The house is allegedly based on the true story of an occultist who lived in Tulsa in the 1940s and held two women captive in her home. While we're not sure how true that is, one thing is for sure: HexHouse will bewitch you. —SC
37. Oregon // The Fear PDX
Location:  Portland, Oregon
If you guessed that "Smiley's Fun House" isn't actually all that fun, you're probably ready for The Fear PDX . In addition to Smiley's, this mult-attraction haunted house includes The Mansion, The Harvest, The Forgotten, and Radioactive Rampage, and six other ghoulish sets. A new addition for 2023 is Chopped, a game where you compete against others to finish a task with one hand while the other is imprisoned in a small guillotine. Lose the game, lose your hand. —SC
38. Pennsylvania // Eastern State Penitentiary
Location:  Philadelphia, Pennsylvania
Philadelphia's Eastern State Penitentiary is a real prison that opened in 1829 and shut its doors in 1971. Most of the year, you can tour the abandoned facility and learn about its history—but when fall hits, Eastern State turns into a horrifying attraction complete with five haunted houses (including one in 3D), cocktail lounges, flashlight tours of parts of the facility, live performances, and ghost stories within its walls. Halloween Nights at ESP is open late September through mid-November; tickets start at $39 and you can grab them here .
39. Rhode Island // Haunted Labyrinth
Location:  Cranston, Rhode Island
Cranston's Haunted Labyrinth is the longest-running haunted house attraction in New England (this will be their 39th season). But it's more than just that, because there's also an indoor maze filled with some frightfully fun surprises. This year's theme—Nightmares Retold—will revisit some old terrors from the past. If you pay in cash, tickets go for $12; if you're using a card, admission is $13. It runs until Tuesday, October 31. —SM
40. South Carolina // Nightmare Dungeon Haunted House
Location:  Greenville, South Carolina
The closest thing to being inside of a horror movie? Nightmare Dungeon Haunted House . Purportedly built inside an actual 150-year-old farmhouse, NDHH features more than 40 horror scenes, including CGI effects, pyrotechnics, and movie-quality props, costumes, and makeup. New this year is The Hellevtor, an eight-floor descent into the dungeons beneath the house. Visit any day in October, from 7:30-11 p.m.—if you dare. —SC
41. South Dakota // Fear Asylum
Location:  Brookings, South Dakota
It's lucky number year 13 for Fear Asylum , and they say the patients are getting restless. Rumor has it the government has been testing on the unwilling subjects of the Brookend Asylum for decades, turning them into nightmarish creatures and ghouls. And when they don't make it, the graveyard on the grounds makes for convenient disposal. If you're not shaking in your boots by the end of the experience, you can add on two escape rooms and the mysterious "last ride." —SC
42. Tennessee // Nashville Nightmare
Location:  Madison, Tennessee
Nashville Nightmare's themed haunted houses prove that anywhere can be scary, from research labs to high schools. If there's a secret to their success—and by success, we mean eliciting screams from guests—it's probably the actors' commitment to making you forget that they're just actors. The premises also play host to a bar, an axe-throwing station, mini escape games, and a laser maze crawling with mummies. —EG
43. Texas // Cutting Edge Haunted House
Location:  Fort Worth, Texas
The Cutting Edge Haunted House , which is located in a century-old abandoned meat packing plant, embraces its roots. As the website reads, "The meat packing equipment from the Old West is still in use, but now it is a two-story human processing area." The "humans" being processed may be mannequins, but that knowledge will do little to calm your nerves. The industrial carnage is brought to life through live actors and special effects. In addition to having one of the most creative themes of any haunted house, it's among the largest of its kind, taking guests 55 minutes on average to explore it in full. Tickets are now on sale for the 2023 Halloween season, with prices starting at $39.95. —MD
44. Utah // Fear Factory
Location:  Salt Lake City, Utah
Built on the site of an old cement works where workers died gruesome deaths (seriously!), Fear Factory is made up of six buildings and two underground passages encompassing an entire seven-acre city block. In addition to being named on a number of scariest haunted houses lists, Fear Factory has been visited by the Ghost Adventures TV crew to investigate alleged satanic activity. Non-paranormal activities include a circus, catacombs, vampire lair, and hellish industrial sets. When parking gets scarce, you can even get picked up by the Zombie Bus. —SC
45. Vermont // Haunted Milton
Location:  Milton, Vermont
Deep in upstate Vermont and not too far from the Québec border, there's a haunted lodge that could send shivers right down your spine . Haunted Milton hasn't released too many details yet about what's in store for the 2023 Halloween season, though the theme is "Mother Knows Best." You can check it all out for yourself starting on Thursday, October 26. Tours only run through to Saturday, October 28, and no people under 13 are allowed. If you've got $10 to spend, this creepy showcase could be perfect ahead of Halloween.
46. Virginia // Red Vein
Location:  Ashland, Virginia
If Friday the 13th (1980) is your favorite horror flick, this year's Red Vein haunted house might be right up your alley (the newest addition to the haunted house is summer camp massacre-themed). But even if that's not your jam, there are plenty of other scares in store, including an asylum, a haunted house, and Witch's Woods. The house is run by Red Vein Army, a sort of horror collective —a group of people who, in addition to the haunted house, also operate escape rooms, haunted history tours, and were even once a traveling haunt actor troupe. —SC
47. Washington // Georgetown Morgue
Location:  Seattle, Washington
How's this for a horrifying backstory: In 1965, the co-owner of a morgue in the Georgetown neighborhood of Seattle was killed when he was crushed by a smokestack during an earthquake. Three years later, on October 25, nine morgue employees were horrifically murdered when masked intruders forced them into the crematory and burned them alive. The local legend hasn't been verified , but it inspires a terrifying haunted house attraction every year in October. Georgetown Morgue was rated America's 11th scariest haunted house by Hauntworld.com in 2022. If you're brave enough, they're open Thursday through Sunday in October, plus October 30 and the 31st. —MD
48. West Virginia // Fright Nights
Location:  Daniels, West Virginia
If you happen to be in southern West Virginia and you're in the mood for something spooky, Fright Nights is the place to be. The haunted attraction boasts not just one, but five themed experiences , including a House of Wax where the "sculptures" are said to get more, ahem, "life-like" as you venture deeper inside. You can also explore a Stranger Things -inspired escape room . The 2023 Halloween season runs through Sunday, October 29, and you can grab tickets now. —SM
49. Wisconsin // Burial Chamber
Location:  Neenah, Wisconsin
Touted as the midwest's largest haunted complex, Burial Chamber consists of four spooky attractions. In addition to the titular Buried Alive experience, thrill-seekers can enjoy Phobia Haunted Woods, Adrenaline Haunted House, and Insanity Haunted House. There's also a unique "I Spy" experience: Find a number of specified items in a creepy room and win free pass upgrades. Be sure to book in advance! —SC
50. Wyoming // Nightmare on 17th Street
Location:  Cheyenne, Wyoming
Freddy Krueger's got nothing on Nightmare 17th Street . With 14 individually themed rooms that span between classic horror and modern scares, there's bound to be something that preys on your specific phobia. Even better—proceeds benefit various charities in Cheyenne, so everyone wins. —SC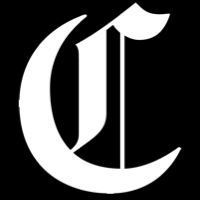 San Francisco Chronicle
Halloween 2023: The best events and haunted attractions in the Bay Area
Posted: October 20, 2023 | Last updated: October 20, 2023
Can't get enough of that good ol' adrenaline rush? October goes big with a wicked collection of creepy experiences on stage, screen and in backroom dance halls, designed to get your blood pumping and your heart racing. But don't worry if you prefer a more tame scene. There's something for everyone, with monster-ous parties, art exhibits, fun on the beach, a few good tricks and plenty of treats to go around. 
Check out the Chronicle's guide to events and Allhallows Eve attractions for a frightfully good time near you.
Halloween Events and Activities
'death and ritual' group exhibition.
Twenty-nine artists explore relationships with death and the ritual surrounding it, delving into profound and universal aspects of mortality through various artistic mediums.
Through Saturday, Nov. 4. Free. UMA Gallery, 3630 Telegraph Ave., Oakland. 415-640-2484. umagalleryoakland.com  
Ray of Light Theatre and Oasis Present: 'Rocky Horror Picture Show Live'
A club-style, theatrical performance of "The Rocky Horror Picture Show" in which the cast, set to feature D'arcy Drollinger as Dr. Frank-N-Furter, will move about the venue as the musical unfolds. There will be three timed entrances each evening. While every entry will offer a unique experience, everyone will get to "go up to the lab" for a full "Rocky Horror" experience in each time slot.
6:30, 6:45 and 7 p.m. Thursday-Saturday, Oct. 19-21, Oct. 26-28, Tuesday, Oct. 31 and Nov. 2-4. $45-$100; 21 and older; reservations recommended. S.F. Oasis, 298 11th St., S.F. 415-795-3180. www.rayoflighttheatre.com  
S.F. Ghost Hunt Walking Tours
Join actor-magician Christian Cagigal as he hosts a family-friendly, lantern-lit walk into San Francisco's ghostly past, visiting notorious haunted places around the historic Pacific Heights neighborhood including the Chambers Mansion and the haunted Hotel Majestic.
8 p.m. Sunday, Oct. 22 and 24-31. $30, reservations required; VIP after-tour tickets available for Saturday-Tuesday, Oct. 28-31 dates. Meet in front of the Healing Arts Center, 1801 Bush St., S.F. 415-754-8209. www.sfghosthunt.com
After Dark: Thrills and Chills
Celebrate spooky season at the Exploratorium. Observe human heart cells beating on their own; watch your body turn transparent and more creepy science. There will be live music from Oakland-based Awesöme Orchestra performing a program of classic thriller and fantasy film works. Food and drinks available for purchase. 
6-10 p.m. Thursday, Oct. 26. $20, reservations recommended. Exploratorium, Pier 15, S.F. 415-528-4444. www.exploratorium.edu
Nightlife on Elm Street
Come in costume for an evening of live performances by Oaklash artists, DJ sets from Anthony Dragons, handcrafted ​​cocktails, "Haunted Tour of the Night Sky" planetarium shows, cafe food and more. 
6-10 p.m. Thursday, Oct. 26. $24.50; 21 and older, reservations required. California Academy of Sciences, Golden Gate Park, S.F. 415-379-8000. www.calacademy.org
'A Love Letter to San Francisco' Masquerade Ball
Saint Joseph's Arts Foundation celebrates its five-year anniversary with a grand evening event that includes live performances from Rufus Wainwright, Lucius, Ouida and others; bites and cocktails, courtyard karaoke, live DJ sets and more. Costumes inspired by our city by the bay are highly encouraged.
7 p.m. Thursday, Oct. 26. $150-$5,000, reservations required. Saint Joseph's Arts Society, 1401 Howard St., S.F. https://saintjosephsartssociety.com
The Speakeasy: Allhallows Eve
The 1920s-themed Halloween party returns with familiar characters from the venue's "Age of Scofflaws" production along with new characters created just for the spooky-chic event. Activities include a séance, Ouija boards, tarot readings, a haunted photo booth, a ghostly jazz band and dance floor, casino games, a costume parade, vaudeville-style shows and more. Premium entry is at 7 p.m. and includes a short theatrical production and live music. Vaudeville shows nightly in the cabaret area begin at 8:30 and 9:30 p.m. 
8 p.m. Thursday-Saturday, Oct. 26-28. $85-$120, reservations required. Palace Theater, S.F. 415-226-9680. www.thespeakeasysf.com
Broadway Villains Sing-a-Long with Joe Wicht
The pianist invites you for an evening of villainous show tunes and iconic cinematic songs, a mini-flight of crafted concoctions and more. Enter the costume contest with your ugliest Halloween sweaters or creepy interpretations of a favorite villain.
7:30 p.m. Thursday, Oct. 26. $25, reservations recommended. Feinstein's at the Nikko, 222 Mason St., S.F.  www.feinsteinssf.com
Death by Aria
Taste of Talent and Red Curtain Addict 's third annual music event will include operatic, villain-inspired music performed by soprano Julie Adams, tenor Zhengyi Bai, mezzo-soprano Nikola Printz, baritone Edward Nelson, bass Kirk Eichelberger, oboeist and baritone Jesse Rex Barrett, pianist Ronny Michael Greenberg and cellist Samson Van Loon. Costumes encouraged. 
7 p.m. Thursday, Oct. 26. $60-$100, reservations required. Green Room, War Memorial Opera House, 401 Van Ness Ave., San Francisco. www.tasteoftalent.org
Kat Robichaud's Misfit Cabaret: 'The Monster Bash'
A dark pop-culture variety show with burlesque, drag, aerial artists, live music, costume contest and more.
8 p.m. Thursday-Saturday, Oct. 26-28. $35-$90, reservations recommended. Alcazar Theatre, 650 Geary St., S.F. krmisfitcabaret.com
'Beyond the Veil' Tour at Meek Mansion 
Visit a historic property for spooky stories rooted in truth, old tales and traditions. Learn about paranormal events and sightings during guided one-hour tours through the Meek Mansion . For more timid attendees, book the earliest tours (6:15 p.m.) as they are less scary.
6:15, 7:30 and 8:45 p.m. Friday-Saturday, Oct. 27-28. $25-$30, reservations required; 14 and older. Meek Mansion, 17365 Boston Road, Hayward. 510-581-0223. haywardareahistory.org  
Ferry Flicks: 'Beetlejuice'
Bundle up and keep cozy for an outdoor screening of the popular 1988 Tim Burton film, which has a stage rendition currently on Broadway.
6:30 p.m. Friday, Oct. 27. $5-$11, reservations recommended. Fort Point Beer Garden, 1 Ferry Bldg., S.F. www.ferrybuildingmarketplace.com
Faythe Vollrath: 'Music for Halloween' 
The harpsichordist will perform a holiday program featuring works by Bach, Couperin, Scarlatti, Rameau and others.
6:30 p.m. Friday, October 27. $20. Hillside Swedenborgian Community Church, 1422 Navellier St., El Cerrito.  https://barefootchamberconcerts.com
Floating Features: 'Little Shop of Horrors'
Get on board a quiet electric vessel for a two-hour nighttime cruise around the bay. The event is set to feature a screening of the 1986 horror comedy film directed by Frank Oz, popcorn, snacks, drinks and great views. Indoor and outdoor seating available.
8 p.m. Friday-Saturday, Oct. 27-28. $28-$50, under 5 free; reservations required. Red and White Fleet, Fisherman's Wharf, Pier 43½, S.F. 415-673-2900. www.redandwhite.com
41st Annual Sandcastle Classic: Halloween Haunts
Local elementary school students team up with architects, engineers and businesses, working together to build giant sand sculptures to help raise funds for arts programming in Bay Area schools. Observe the builds, enjoy live DJ sets and dance from Culture Shock and build your own sand creations at a community castle-building area.
11 a.m.-3:30 p.m. Saturday, Oct. 28. Free. Ocean Beach, The Great Highway at Balboa Street, S.F.  https://leapsandcastleclassic.org
USS Hornet Monster Bash
Wear your favorite costume and dance to live music from the Cocktail Monkeys . Take a break and have a beverage and a bite before making your way below deck for frightful fun in the "Haunted Sick Bay" installation.
7 p.m.-after midnight Saturday, Oct. 28. $30, reservations recommended. USS Hornet, 707 W. Hornet Ave., Alameda. 510-521-8448. https://uss-hornet.org  
Terror Ball Halloween Soiree with Peaches Christ
Vau de Vire teams up with Peaches Christ , Bootie Mashup, Terror Vault and other creatives for a night of Halloween adventures. The party is set to feature a costume contest, live performances, wicked games, dancing and live DJ sets and includes admission to the seriously scary fright installation, "The Initiation,"   which is available to visit through Tuesday, Oct. 31.
9:30 p.m. Saturday, Oct 28. $89-$150; 21 and older, reservations required. San Francisco Mint, 88 Fifth St., S.F. terrorvault.com
Witches on the Water
Join the Ohana Paddle Club and Mike's Paddle in Alameda for a Halloween paddling event to be enjoyed by participants and shoreline onlookers alike. Meet on the water at Crab Cove at 9 a.m. If you need to rent equipment, start at  Robert Crown Memorial State Beach , Mike's Paddle or Encinal Beach . The approximately one-hour route will depend on the wind.
9:30-11 a.m. Sunday, Oct. 29. Free. Mike's Paddle, 1120 Ballena Blvd. #200, Alameda. 415-295-2925. ohanapaddleclub.org  
Harajuku Halloween
Come in costume for a cute-themed event set to include trick-or-treat stations, vendors, a kawaii food court with cute food and drink options and more.
10 a.m.-5 p.m. Sunday, Oct. 29. Free admission, reservations recommended. City Park, 1149 First St., Benicia. https://aquarianplants.com
This is Halloween: Celebrating 30 Years of 'The Nightmare Before Christmas'
Celebrating the 30th anniversary of the 1993 Tim Burton film with a panel of experts, including director Henry Selick, assistant production coordinator Kat Alioshin and animator Anthony Scott in a discussion moderated by set and model builder Todd Lookinland.
1 p.m. Sunday, Oct. 29. $30-$40, under 6 free, reservations required.   Walt Disney Family Museum, 104 Montgomery St. in the Presidio, S.F. 415-345-6800. www.waltdisney.org
SFJazz Presents: 'Dr. Jekyll and Mr. Hyde'
A special screening of director John S. Robertson's 1920 silent-film adaptation of the popular Robert Louis Stevenson novella, starring John Barrymore, will feature live musical accompaniment performed on the cathedral's 1934 Aeolian-Skinner pipe organ by organist-composer Dorothy Papadakos.
7 p.m. Tuesday, Oct. 31. $25-$35,  reservations required. Grace Cathedral, 1100 California St., S.F. 866-920-5299. https://gracecathedral.org
'Rocky Horror Picture Show' with Barely Legal 
Relive the cinematic cult classic with live performance accompaniment from Barely Legal. Audience participation and costumes are highly encouraged. A burlesque show and costume contest with prizes is included.
8 p.m. Tuesday, Oct. 31. $16.50-$26.50, reservations recommended.  UC Theatre, 2036 University Ave., Berkeley. 510-356-4000. https://theuctheatre.org
Blue Note Napa Summer Sessions: YES 
The iconic English progressive rock band will swing through Napa for a live Halloween night performance. This season finale will include a presentation and discussion with artist Roger Dean and an exhibition of some of the album and promotional art he created.
7 p.m. Tuesday, Oct. 31. $69-$244, reservations recommended. Meritage Resort, 850 Bordeaux Way, Napa. www.bluenotejazz.com  
Manual Cinema's 'Frankenstein'
The gothic tale conceived by Chicago's Manual Cinema features Mary Shelley's tale performed live as actors join puppeteers onstage, creating an animated film in real time featuring a score performed live by onstage musicians.
7:30 p.m. Saturday, Nov. 4; 2:30 p.m. Sunday, Nov. 5. $24-$64, reservations recommended. Bing Concert Hall, 327 Lasuen St., Stanford. 650-724-2464. https://live.stanford.edu
Haunted Houses and Fright Zones
Six flags discovery kingdom fright fest.
Dare to enter the park as it is all decked out for spooky season with live entertainment, a family-friendly Kids Boo Fest offering haunted attractions during the day, and more thrilling fright zones with lots of jump scares for the older and braver folks after the sun goes down.
Thursday-Sunday through Oct. 29. $55-$105. See website  for hours. Six Flags Discovery Kingdom, 1001 Fairgrounds Drive, Vallejo. 707-644-4000. sixflags.com/discoverykingdom
Pirates of Emerson Haunted Theme Park
The Alameda County Fairgrounds will again host a seriously frightening walk-through experience featuring costumed actors, large-scale sets and scenes with plenty of heart-pounding scares throughout four haunted houses.
7 p.m. Thursday-Sunday through Oct. 29 and Tuesday, Oct. 31. $40-$80; under 16 requires adult supervision, reservations recommended. Alameda County Fairgrounds, 2100 Valley Ave., Pleasanton. piratesofemerson.com  
Winchester Mystery House Presents 'Unhinged: Housewarming'
Encounter terrifying scenes as twisted tales and secrets of the famously haunted, Italianate-style historical property are revealed with a new 1920s-themed storyline and adventures for 2023. Outside the house, attendees can enjoy the festive ambiance and activities, including the new "Beware the Mists" outdoor scare zone and Halloween Museum areas, a spooky garden party, cocktails, cafe and more.
7:15 and 10:15 p.m. Thursday-Sunday Oct. 19-22, 26-29 and Tuesday, Oct. 31. $65-$100, reservations recommended. Winchester Mystery House, 525 S. Winchester Blvd., San Jose. 408-247-2000. winchestermysteryhouse.com  
Fear Overload Scream Park Museum of Horrors
Head out to Newark's Newpark Mall for the long-running, award-winning annual haunted attraction. Guests can experience two different horror shows. There will be live actors along with new, terrifying attractions including "House of Phobia: Rise of Monsters" and "Happy Days Asylum."
Through Nov. 5. $20-$53, reservations recommended. See website for schedule. 2086 Newpark Mall, Newark. 510-730-2221. fearoverload.com  
'Mayhem Mansion' at Haas-Lilienthal House
A benevolent ghost host will guide visitors on a mysterious and informative tour through the historic property, but be aware that there are spooky creatures lurking and paranormal happenings in dark corners. Calm your nerves with a drink and snack from the Spookeasy Saloon in the ballroom, and don't forget to treat yourself to a bit of candy.
​7-11 p.m. Thursday-Saturday, Oct. 26-28. $17-$30, reservations required. Haas-Lilienthal House, 2007 Franklin St., S.F. 415-441-3000. haas-lilienthalhouse.org
Grimm's Hollow Labyrinth and Oubliette
Enter the labyrinth during the less frightful early hour and navigate through with help from spooky friends. Explore secret paths and puzzles in the scarier after-hours version where attendees enter the oubliette (dungeon) and try to find a way out while dodging frightening characters. The event's schedule includes family-friendly games, live entertainment and more from 5 p.m. until the main event begins each evening.
7-8:30 p.m. family-friendly labyrinth; 9-10 p.m. mature audiences only oubliette. Friday-Sunday, Oct. 27-29 and Tuesday, Oct. 31. $15. Moreland Woods, 4835 Doyle Road, San Jose. grimmshollow.com
Reach Anne Schrager: [email protected]
More for You
Scientists Reveal New Findings About Older Adults Who Take Vitamin D
Your Daily Astrology: October 20 for 10/20/23
Sam Bankman-Fried replied 'Yep' when FTX's top lawyer told him there was no legal justification for taking customer funds, attorney testified
US Navy destroyer shoots down missiles potentially headed toward Israel: Pentagon
Ex-Florida GOP lawmaker who sponsored so-called 'Don't Say Gay' bill sentenced to prison
Special counsel issues sharp response to Trump effort to dismiss election charges
I Was Given 6 Months To Live. I Made 1 Unexpected Decision That Helped Me Beat The Odds.
Biden admin OKs major Pacific Northwest gas pipeline in blow to environmentalists, Dems
Pluggers by Rick McKee
Republicans Prevent Rashida Tlaib From Being Censured
University of Pennsylvania students chanted 'We charge you with genocide' at rally | Fact check
Maddow Blog | It now seems clear why Allen Weisselberg's testimony ended
The 1950s Cake Recipes You Need to Make Today
US conducts nuclear test in Nevada hours after Russian move to revoke global test ban
Hi & Lois by Chance Browne and Eric Reaves
The Supreme Court considers whether a very stupid gun law is also unconstitutional
5 Of The Best Antique Mini Engine Kits You Can Buy
Where is Hurricane Tammy heading? This controversial graphic has answers.
Vaccinated? Here Are 4 Covid Symptoms Doctors Want You To Know About
Exclusive: 'Mutiny Brewing' Inside State Department Over Israel-Palestine Policy
You will be redirected to your dashboard shortly. We will also call you back in 24 hrs .
5 Eerie Haunted Places In Nepal To Have An Encounter With The Mystical Side!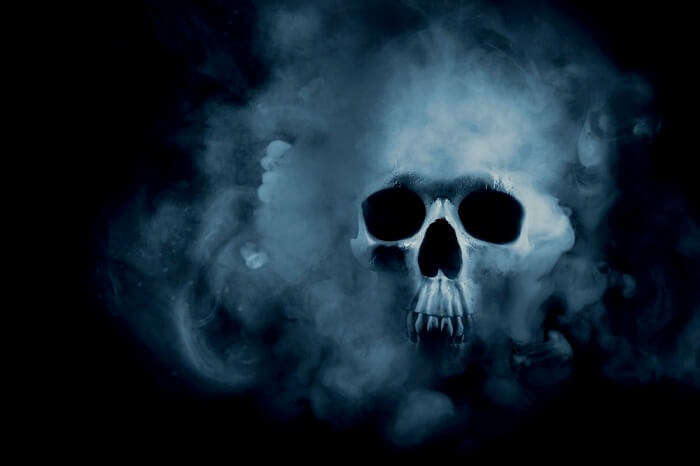 23 Mar 2023
All houses are haunted, All people are haunted, and spirits follow us everywhere. Do you relate to this quote? Have you ever had an experience that made you enter insomnia for days and still you love to see horror movies? If yes, then pack your bags and head to the famous haunted places in Nepal . As astonishing as it can get Nepal, a land of temples has many spots which are declared as forbidden to visit by the locals. Whether it is the Royal family massacre story or the story behind the spirit of climber Andrew Irvine, the country will give you some serious chills and while exploring the haunted places you may witness the mysterious side of it or meet a real spirt. Say your prayers, cross your fingers and head to Nepal for your next thrilling night expeditions.
Top 5 Most Haunted Places In Nepal
Here is the list of most haunted places in Nepal which will linger on your mind for long and haunt you for sure in your dreams. Keep scrolling down!
1. Raniban: The Gigantic Old Tree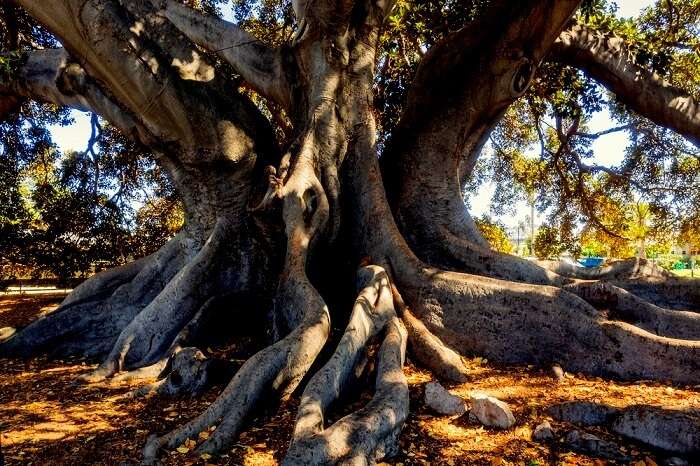 Let's start our gut-churning list of the haunted places in Nepal with stunning Raniban, located at the Achham District in Nepal. Once the place was visited for witnessing splendid sunrise and sunsets but now it is more of a spot where people are scared to even go. Locals have reported hearing voices of a woman crying and some have even felt an evil but powerful spirit trying to connect with them. Ask the locals and they will tell you about the story of a woman who was raped and murdered at this spot. Call it nature's justice or done by the woman's spirit, but the obnoxious man who did the disgraceful act was found hanging from the tree. Till today the locals are terrified to even go near the tree as they believe it is haunted. Wanna see the deadly sunrise and sunset now?
Location: Achham District, Nepal
Must Read: Pokhara Nightlife: 10 Best Places For Witnessing The Charisma Of Nepal At Night!
2. Dhapasi: The Scary Water Tank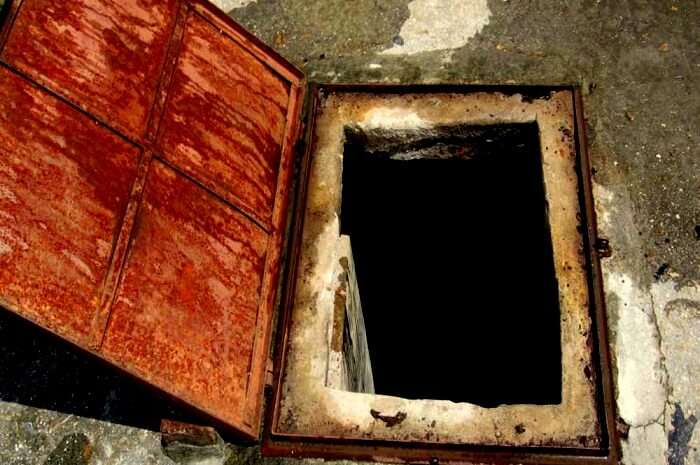 Image Courtesy: Nepalfacts
The next one on the list of haunted places in Nepal is the water tank at Dhapasi, Basundhara. Locals have reported that they have seen a man's spirit near the water tank and so no one dares to visit Dhapasi. It is said that spirits are always around water bodies and maybe it is true in case of the water tank. Ready to have an encounter with the water tank spirit?
Location: Dhapasi, Basundhara
Suggested Read: Consider These Snug Homestays In Nepal Your Home While Backpacking In The Paradise
3. Devghat: Chitwan's Mysterious Ladies!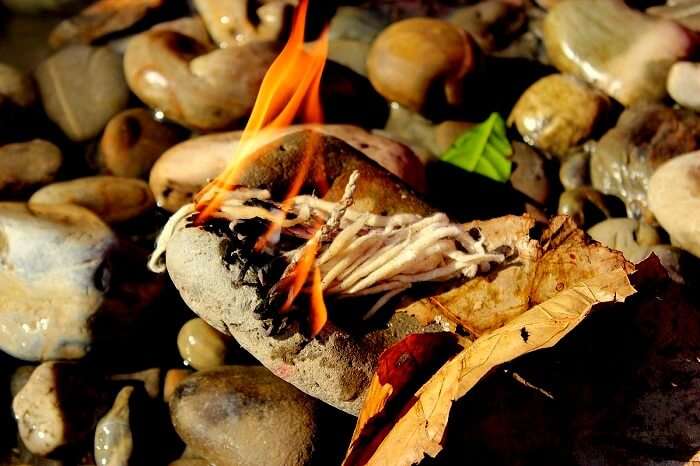 Image Source
Another one of the horror place in Nepal is a religious Hindu site which now is a place where paranormal activities take place. Police found skeleton of a woman on the spot and since then locals have reported witnessing four women dancing at night in Devghat which is quite creepy if you think about it. Nobody has the guts to visit the place and it is one of the most popular haunted places in Nepal . Wanna dance with the unknown?
Location: Devghat, Chitwan
Suggested Read: Nepal Nightlife: 10 Hotspots That Are Perfect For Your Evening Escapades
4. Mount Everest: The Climber's Ghost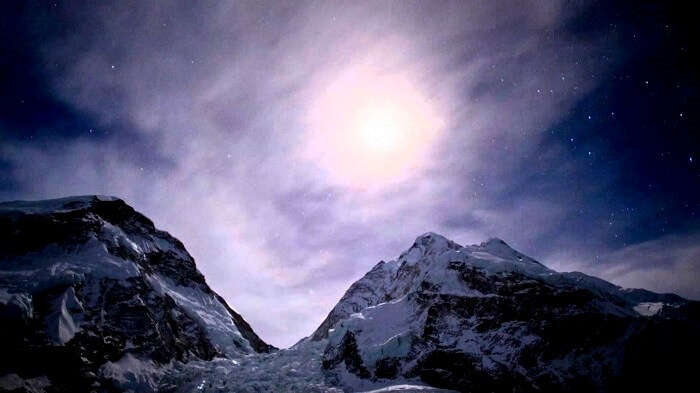 Even the highest mountain in the world is haunted and so the scepticals who believe that supernatural is just a mere word should head to Mount Everest and feel its existence in our world. Many climbers have reported that they have seen the spirit of Andrew Irvine who died while climbing the Everest. Though the spirit doesn't harm anyone but having a spirit with you on your trip is definitely spine-chilling. Wanna climb with the dead climber's spirit?
Location: Nepal
Suggested Read: 5 Magnificent Waterfalls In Nepal Every Traveler Must Visit While At This Trekker's Paradise!
5. The Royal Palace: A Ghastly Story Of The Royal Prince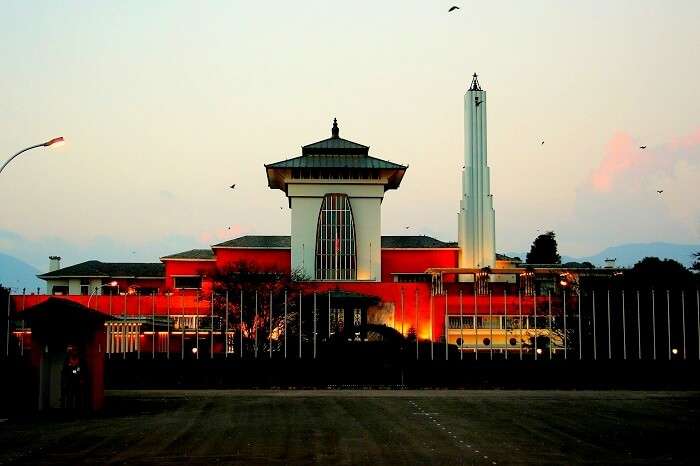 The last one in our list is the palace where the mysterious massacre of the Royal Family took place. The gruesome story of the beloved Nepal prince killing his father and other 7 members by shooting them as he was drunk, or it is said so. This ghastly incident took place at the ancient Narayanhity Royal Palace which is considered as one of the haunted places in Nepal . An eminent tourist spot, the Royal Palace is still haunted, and many tourists have agreed to it. Though many religious rituals were performed but the locals still hear gunshots, people crying and shouting at the Royal Palace. Ready to meet the Royal Palace prince and ask him why he killed his family?
Location: Narayanhiti Palace Museum North Gate Rd, Kathmandu
Further Read: Move Over Paris! Ring In New Year In Nepal In These 15 Fun Places & Experiences
Fan of haunted movies? Don't live in the fictional world of movies anymore and get some real life experiences by visiting the haunted places in Nepal. Pack your bags and Book your next trip to Nepal with TravelTriangle and get ready to explore the eerie side of Nepal.
Looking To Book A Holiday Package?
Book memorable holidays on TravelTriangle with 650+ verified travel agents for 65+ domestic and international destinations.

Spellbinding Cochin Family Tour 2D/1N Package @ Rs 2,750
Plan your trip today!

Himachal Family Tour Package 4D/3N @ Rs 8,750
Get quotes from multiple travel experts.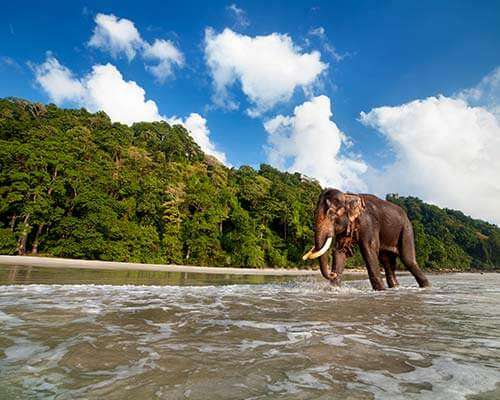 Exciting Andaman Family Trip 5D/4N @ Rs 10,250
Compare & customize quotes before booking.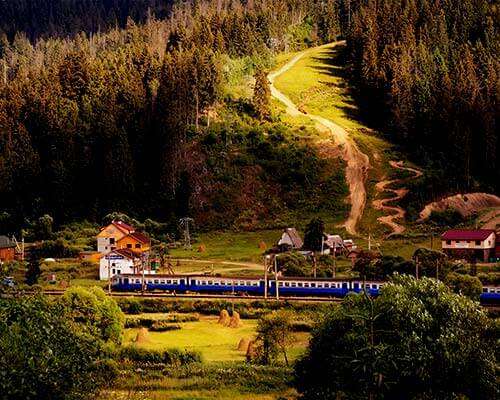 Gangtok & Darjeeling Tour Package 5D/4N @ Rs 13,000
Have Questions? Talk to our travel experts today.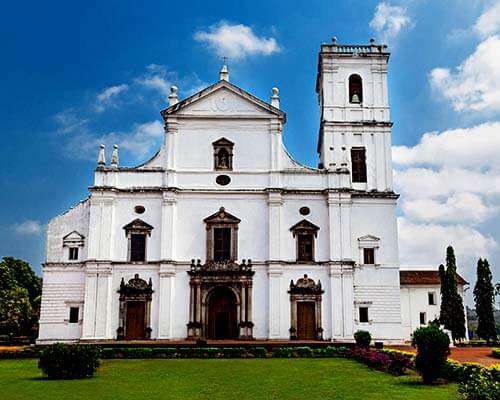 Wonderful Goa Family Package 3D/2N @ Rs 6,500
Best prices guaranteed.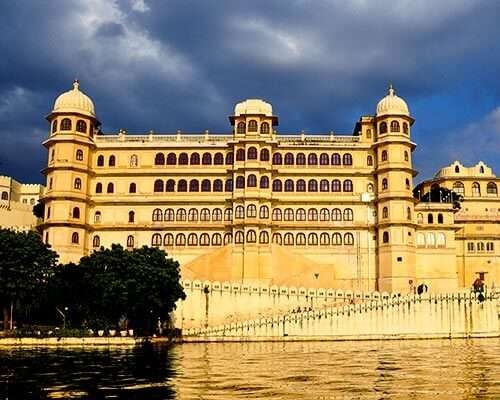 Riveting Rajasthan Vacation 3D/2N Package @ Rs 6,499
EMI option available.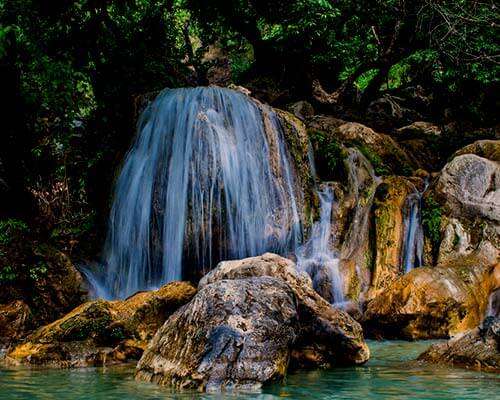 Enchanting Uttarakhand Tour 4D/3N Package @ Rs 7,199
Explore best destinations with our experts.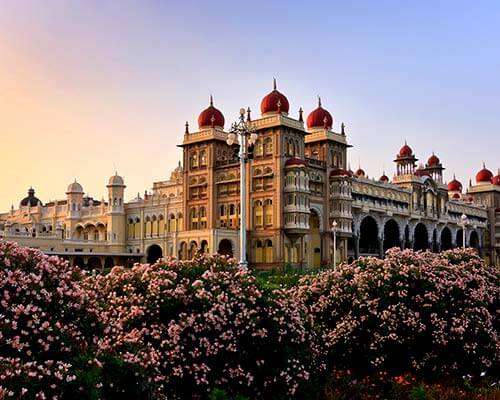 Delightful South Weekend Tour 3D/2N Package @ Rs 4,999
Thrilling weekend full of fun.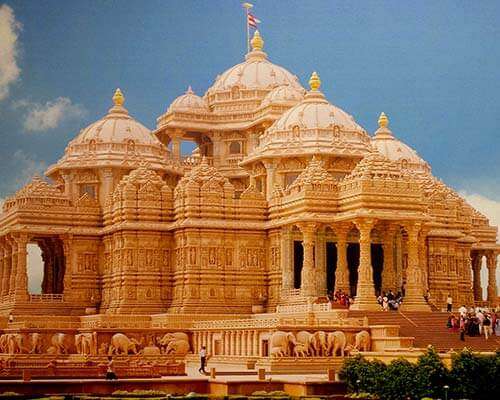 Marvelous Gujarat Tour 3D/2N Package @ Rs 4,999
Talk to our experts today.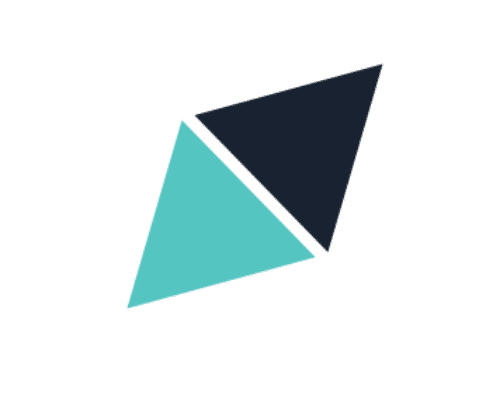 See more at TRAVELTRIANGLE.COM
Recent Posts
35 meilleurs endroits à visiter au Japon qui donnent l'impression d'être tout droit sorti d'un livre d'histoires en 2023
6 Intriguing Places To Visit In Burhanpur In 2023
7 Places To Visit In Avadi That Tell The Tales Of Its Heritage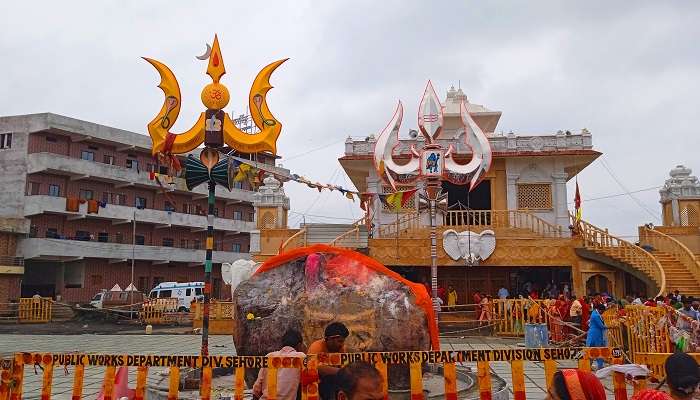 4 Places To Visit In Sehore On A Short Trip From Madhya Pradesh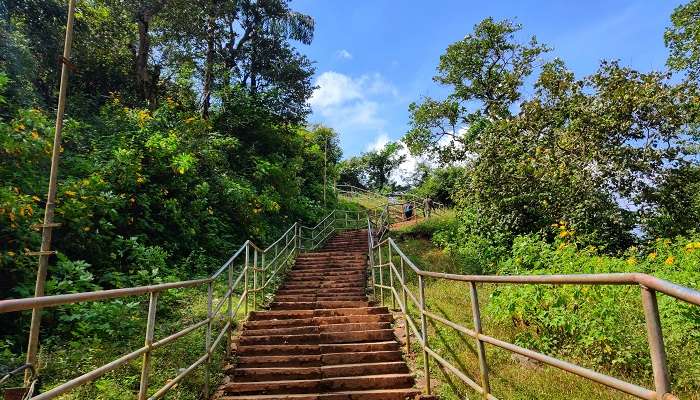 18 lieux à visiter à Sakleshpur pour un voyage rempli de nature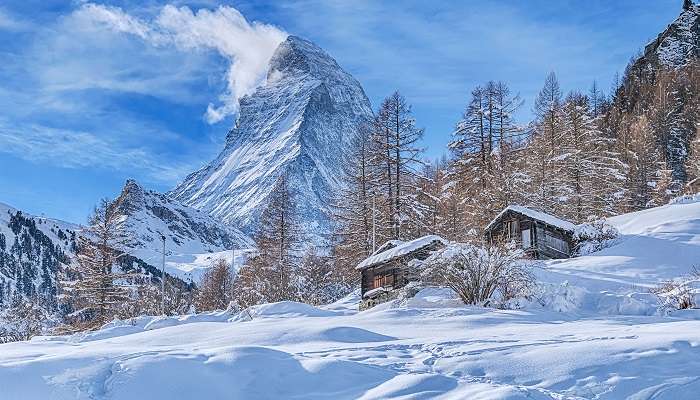 Les meilleur lieux à visiter en Suisse à l'hiver en 2023 pour des vacances mémorables
Trending Blogs
20 Mysterious Places In India To Visit In 2023 More Bizarre Than The Bermuda Triangle
10 Scariest Roads In India That Are A Driver's Nightmare
101 Places To Visit In India Before You Turn 30 in 2023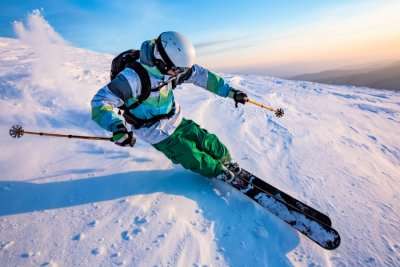 35 Exotic Places To Visit In December In India 2023 To Enjoy A Surreal Vacation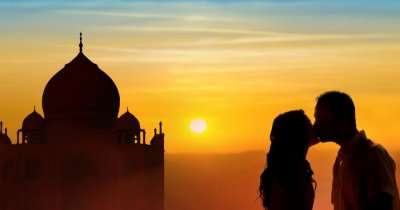 60 Best Honeymoon Destinations In India In 2023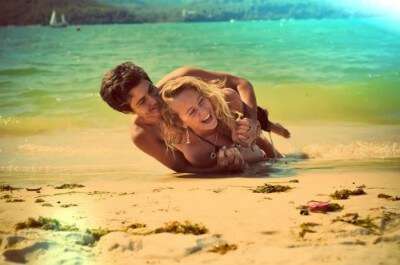 95 Best Honeymoon Destinations In The World In 2023 For A Romantic Escape!
Best Places To Visit In India By Month
Best places to visit outside india by month.
TravelTriangle
International
Nepal »
Tour Packages
Honeymoon Packages
Family Packages
Budget Tour Packages
Luxury Tour Packages
Adventure Tour Packages
Group Tour Packages
Maldives Tour Packages
Bali Tour Packages
Dubai Tour Packages
Singapore Tour Packages
Thailand Tour Packages
Europe Tour Packages
Sri Lanka Tour Packages
Tour Packages From Delhi
Tour Packages From Mumbai
Tour Packages From Bangalore
Tour Packages From Chennai
Tour Packages From Kolkata
Tour Packages From Hyderabad
Tour Packages From Ahmedabad
Thailand Tourism
Bali Tourism
Singapore Tourism
Maldives Tourism
Mauritius Tourism
Dubai Tourism
Europe Tourism
Hotels in Thailand
Hotels in Maldives
Hotels in Mauritius
Hotels in Bali
Hotels in Dubai
Hotels in Singapore
Hotels in Sri Lanka
9 Haunted Attractions to See in Idaho This Halloween
This author is a paid content writer for idaho tourism..
The weather in Idaho is cooling off, people are stocking up on bags of candy like it were the apocalypse, and the pumpkin carving is under way. Yes, Halloween is just around the corner, and Idahoans are gearing up for a frightfully fun holiday. In the true spirit of Halloween, we've compiled the top 9 haunted houses and corn mazes that will send shivers down your spine. Visit them all, if you dare.
1. Egyptian Theatre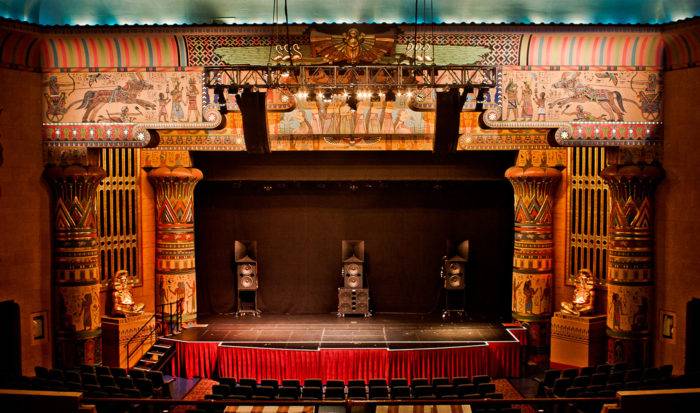 Boise, Idaho
The Egyptian Theatre opened its doors in Boise in 1927. This theatre is now known throughout the Treasure Valley as a historical landmark and ghost-inhabited estate. The soul said to reside in the theatre is believed to be that of former 1920's projectionist. Joe, as most visitors call him, worked for the theatre on the tail end of the 1920's up until he had a heart attack while climbing the stairs to the projection booth in the 1950's. Guests regularly report opening and closing doors, lights being turned on and off, and odd noises coming from other rooms. Check out the Idaho Horror Film Festival to really get your blood pumping.
2. Haunted History Tour
Idaho Falls, Idaho
Head to Idaho Falls and relive the area's tortured past. The second annual Haunted History Walking Tour on October 21st, 22nd, 28th, and 29th returns with dark and twisted stories of Idaho Falls' twisted past. Hear the tales of crooked businessmen, soiled doves, and malicious murderers that played a part in Idaho Falls' not so distant past.
3. The Haunted World
Caldwell, Idaho
The Haunted World has been around for 17 years, and many visitors will tell you this spooky attraction has perfected the art of fear. It's the largest haunted attraction in the state, offering more frightening entertainment than you may be willing to handle. Typical visits last 1½ hours on weekdays, and around 2 hours on weekends.
4. Haunted Mansions of Albion
Albion, Idaho
If you're scared of clowns, then the Haunted Mansions of Albion will want to be on your list of places to avoid – or see? Depending on how you feel about being scared on Halloween! There's also a "Zombie Academy" that will have all you Walking Dead fans jumping for joy.
5. Linder Farms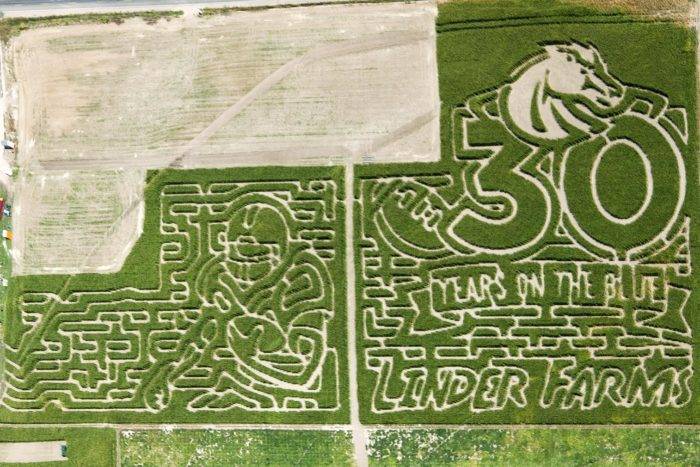 Meridian, Idaho
Linder Farms is one of the most family-friendly Halloween attractions on this list and it's the official corn maze of the BSU Broncos. Take the kids to enjoy barrel train rides, laser tag, a petting zoo, obstacle course, Trail of Terror, and Zombie Acres, where they can take part in defending Idaho against the zombie apocalypse.
6. The Farmstead
You've more than likely heard of The Farmstead , as it's the home of Idaho's original corn maze and was featured on The Tonight Show with Jimmy Fallon. You can take your kids to the pumpkin patch to pick out the perfect Jack O' Lantern, exercise on a jumping pillow, watch pig races, ride the cow train, take a hayride, and run through the terrifying Field of Screams.
7. Old Idaho State Penitentiary
The Old Idaho State Penitentiary has quite the reputation and is often referred to as the most haunted site in the state. Perhaps it boasts such a chilling reputation because of its past, which consists of prison riots and executions. The Old Pen's former inmates are said to haunt facility. Visitors report strange events such as feeling touches from invisible entities, sudden overwhelming feelings of dread or despair, and disembodied whispers in the hallways. You can visit the Old Idaho State Penitentiary right before Halloween on October 28th for the Frightened Felons Family Night or on October 29th for Frightened Felons Adult Night .
8. Dr. Slaughter's Carnival of Fear
Dr. Slaughter's Carnival of Fear is not for the faint of heart. Visit the tomb and see what thousands of years of isolated, cursed souls created. Run through 30,000 feet of winding catacombs, terrifying 3D effects, and sights and sounds of sheer madness.
9. Scarywood Theme Park
Athol, Idaho
Perhaps the most famous North Idaho Halloween attraction, Scarywood Theme Park returns for another year of terror. What you thought you knew as Silverwood Theme Park is transformed into a living nightmare that will haunt you for eternity. This attraction has been featured on Travel Channel's, "Halloween's Scariest Thrills," and continues to raise the bar every year. Experience five haunted attractions , seven scare zones and most of Silverwood's signature rides in the dark.
Be sure to share your haunted Idaho photos with us on Instagram by using the #VisitIdaho hashtag.
Visit Idaho
Published on October 14, 2016
Related Tips
Related adventures.
Bahasa Indonesia
Slovenščina
Tekno&Sains
Discover Russia
Kuliah di Rusia
Moscow-City, Kawasan Bisnis dengan Gedung-Gedung Pencakar Langit Tertinggi Se-Eropa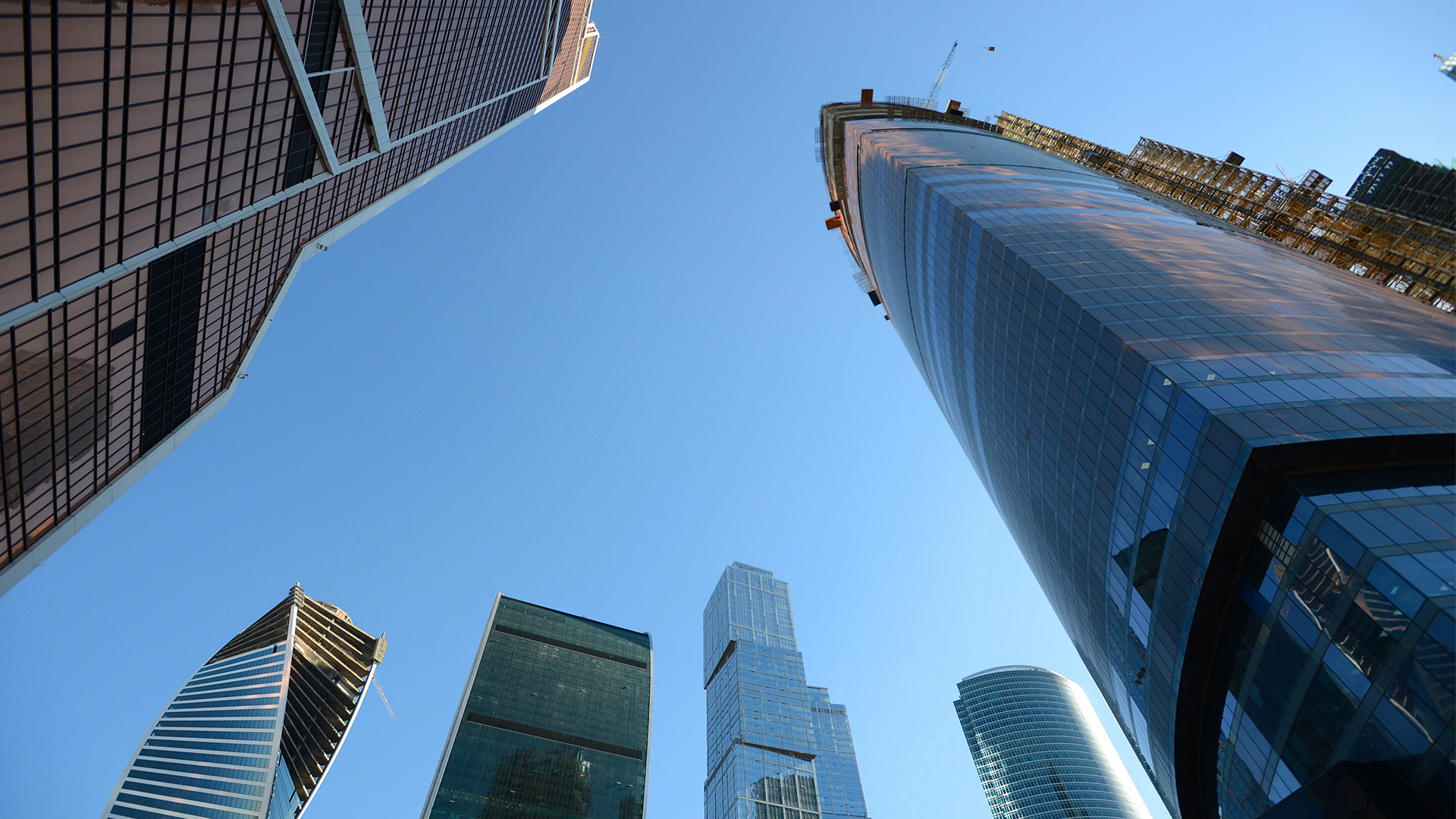 1. Rekor Dunia Guinness dalam meniti tali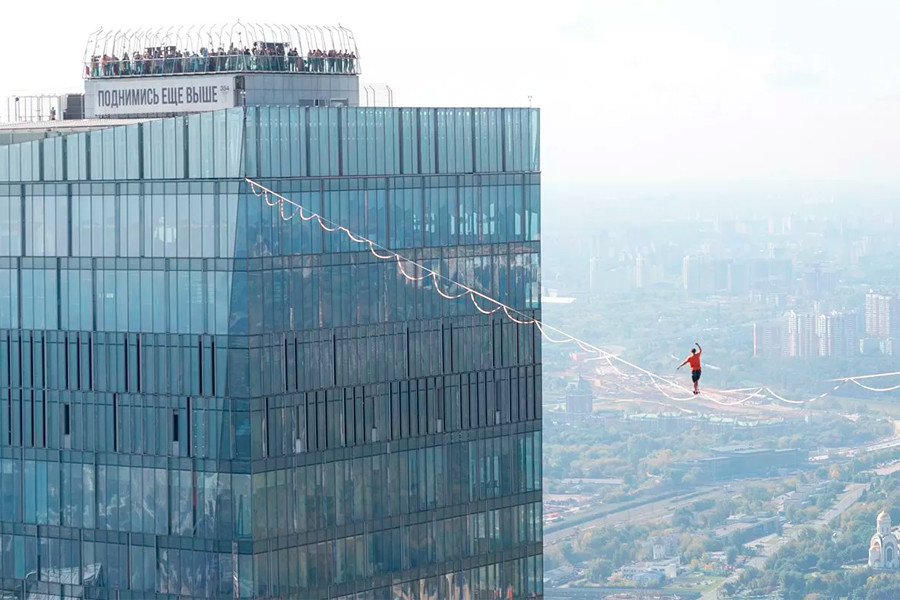 Rekor itu ditetapkan pada 2019 oleh tim yang terdiri dari tujuh atlet dari Rusia, Jerman, Prancis, dan Kanada. Mereka melakukan aksi ekstrem tersebut pada 8 September yang bertepatan dengan hari ulang tahun Moscow-City. sebuah kabelnya direntangkan pada ketinggian 350 meter antara gedung pencakar langit OKO dan Menara Neva. Jarak antara keduanya mencapai 245 meter. Atlet pertama yang menyeberang adalah Friede Kuhne dari Jerman. Para atlet tak hanya berjalan, tetapi juga melakukan beberapa trik membuat jantung berdebar kencang. Rekor ini 103 meter lebih tinggi dari rekor sebelumnya di Mexico City pada Desember 2016.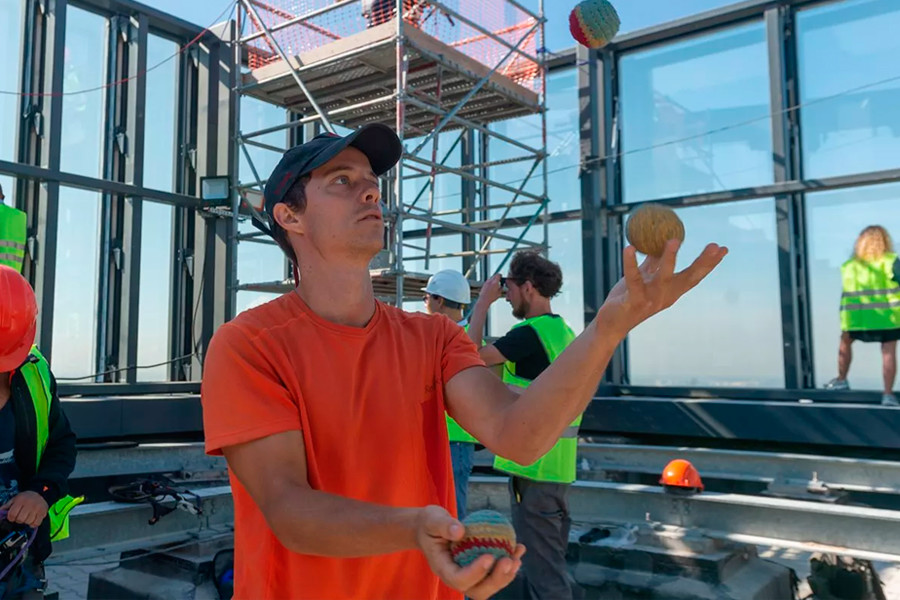 2. Dominasi dalam sepuluh gedung pencakar langit tertinggi di Eropa
Tujuh dari sepuluh gedung pencakar langit tertinggi di Eropa terletak di Moscow-City. Sebelumnya, gedung pencakar langit Vostok di kompleks Menara Federasi dianggap yang tertinggi di Eropa.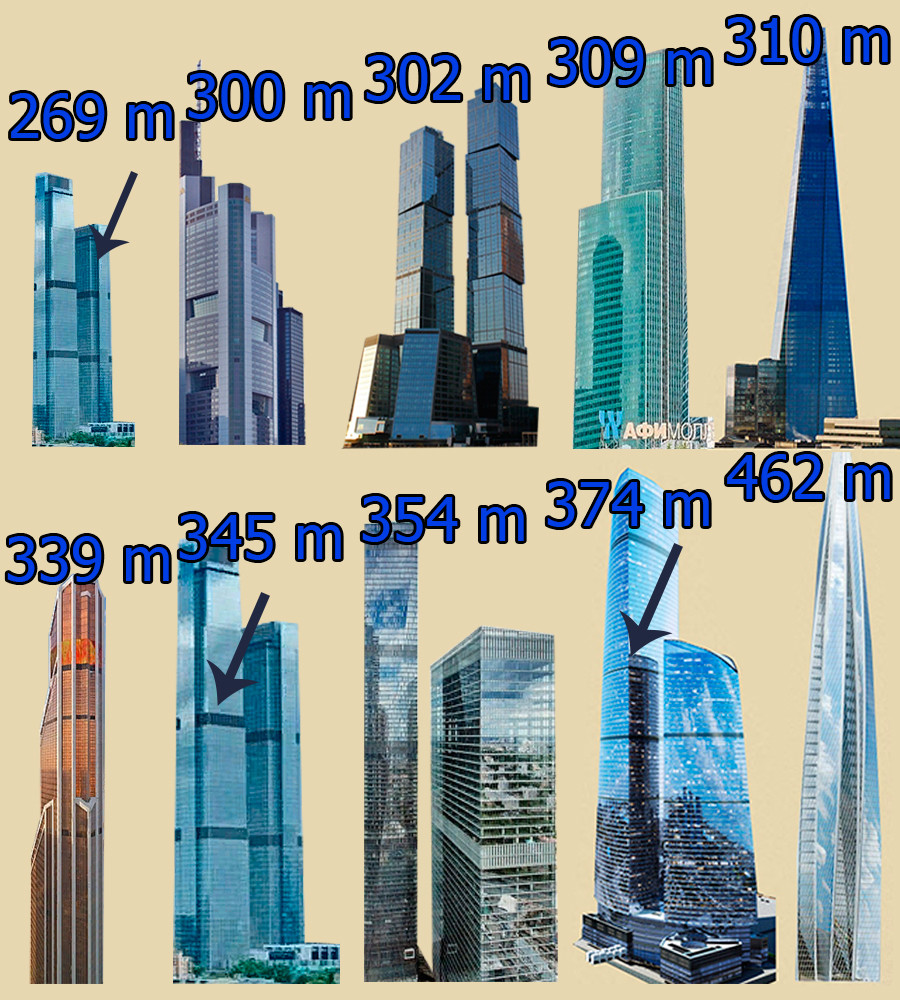 Menara Neva (345 m), Mercury City Tower (339 m), pencakar langit The Shard di London (310 m), Menara Eurasia (309 m), Gorod Stolits Menara Moskow (302 m), Menara Commerzbank di Frankfurt, (298 m), bagian bawah Menara Neva (296,9 m).
Namun, pada 2018, pembangunan Lakhta Center setinggi 462 meter di Sankt Peterburg selesai sehingga menggeser Vostok (374 meter) ke posisi kedua. Tempat ketiga ditempati oleh menara selatan OKO (354 meter).
3. Menara Rossiya yang belum terealisasi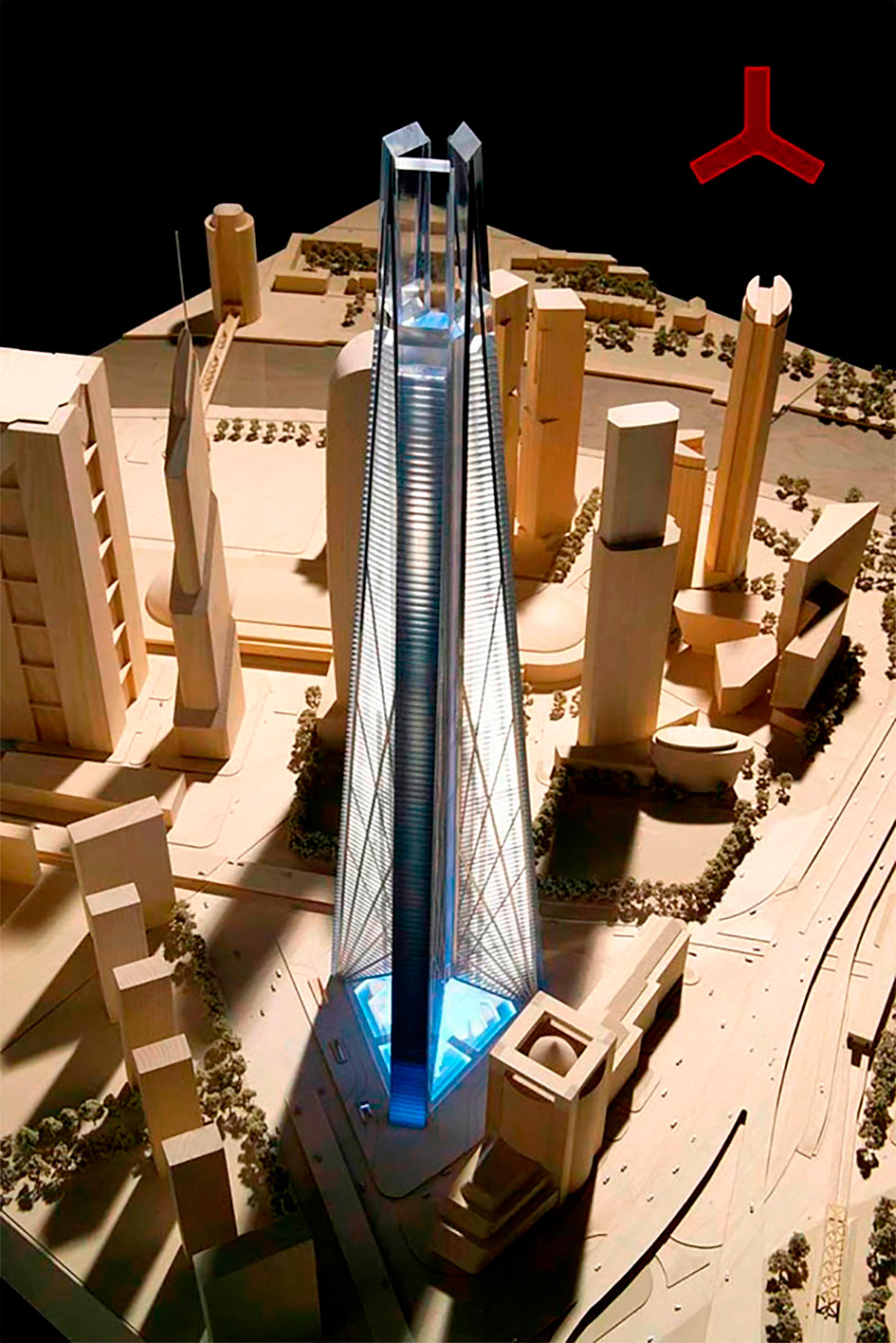 Jika semua rencana pembangunan Moscow-City terwujud, Lakhta Center di Sankt Peterburg harus menyerahkan statusnya sebagai gedung pencakar langit tertinggi di Eropa. Boris Tkhor, arsitek yang merancang konsep Moscow-City, telah merencanakan menara Rossiya menjadi yang tertinggi di Eropa. Dalam rancangannya, gedung pencakar langit berbentuk silinder emas setinggi 600 meter itu memiliki puncak yang terinspirasi oleh menara lonceng tradisional Rusia. Kemudian, proyek tersebut didesain kembali oleh arsitek terkenal Inggris Sir Norman Foster. Dia merancang Rossiya sebagai piramida dengan puncak menara. Pencakar langit itu sendiri akan memiliki tinggi 612 meter, dan ketinggian termasuk puncak menara akan mencapai 744,5 meter (sebagai perbandingan, Burj Khalifa di Dubai hanya 83,5 meter lebih tinggi). Sayangnya, para investor menghadapi banyak kendala ekonomi akibat krisis keuangan 2008 sehingga gedung pencakar langit Rossiya tidak pernah dibangun. Sebuah pusat perbelanjaan dan kompleks Menara Neva dibangun di situs tersebut pada 2019.
4. Perubahan tampilan Menara Federasi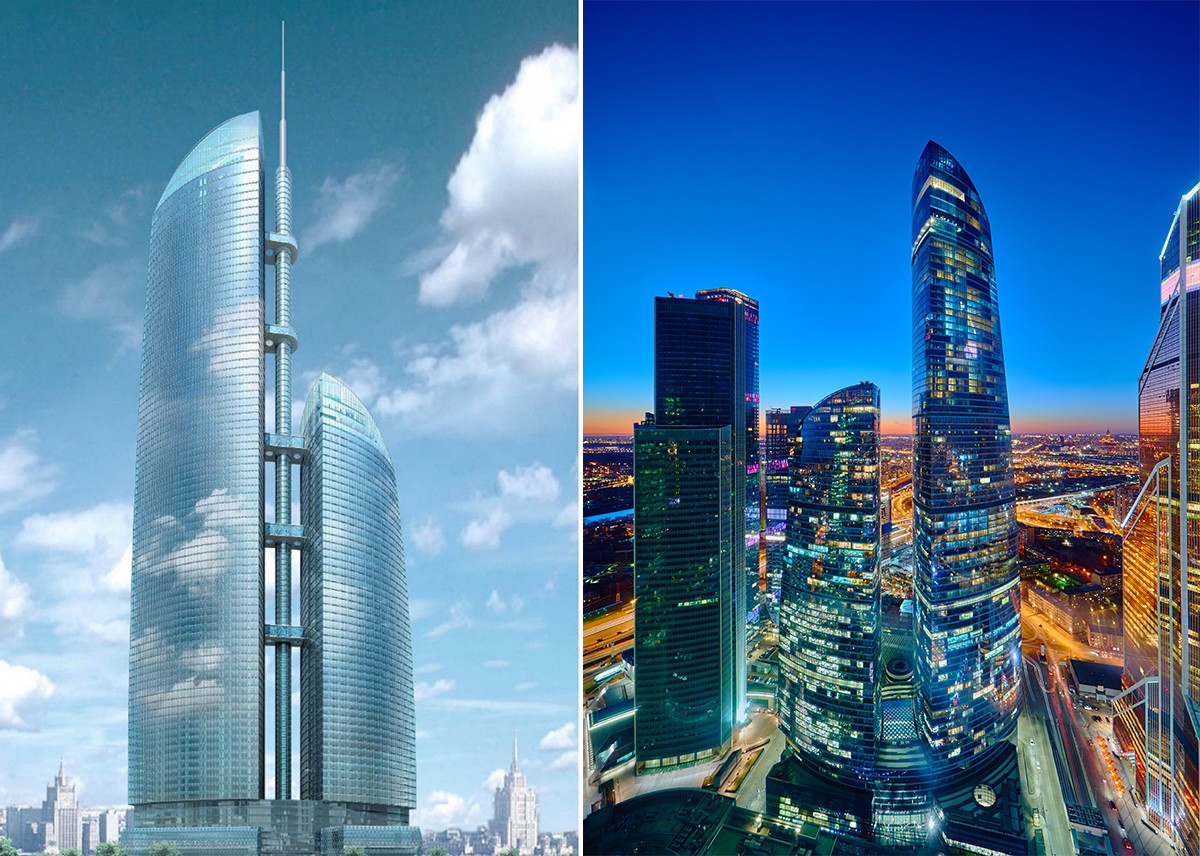 Dalam proyek pertamanya, Menara Federasi dirancang menyerupai kapal dengan tiang dan dua layar. Tiang tersebut akan diwakili oleh puncak menara kaca yang tinggi dengan lorong-lorong di antara menara. Awalnya, pihak pengembang berencana membuat lift berkecepatan tinggi di dalamnya. Bagian atas puncak menara akan diubah menjadi dek observasi. Namun, di tengah pembangunannya, "kapal" kehilangan tiangnya. Para ahli di Museum Moscow-City yang berbasis di Menara Imperia mengatakan, pembangunan puncak menara dihentikan, pertama-tama, karena alasan keamanan kebakaran dan, kedua, karena mengancam laju helikopter (kaca yang memantulkan cahaya di puncak menara berpotensi membutakan pilot). Jadi, konstruksi setengah jadi itu dibongkar. Namun, dek observasi dibuka di Menara Vostok.
5. Jendela terbuka Menara Federasi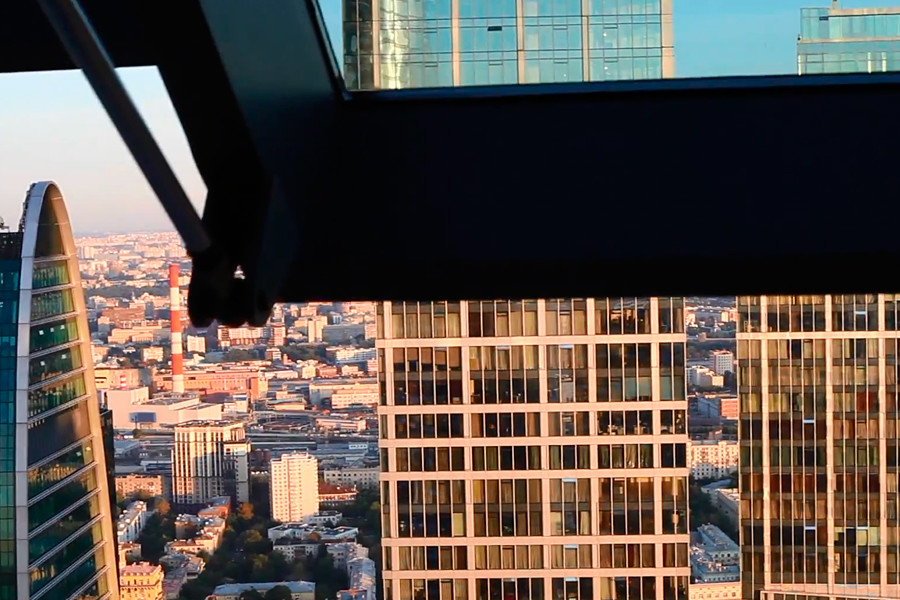 Jendela di lantai atas pada gedung bertingkat biasanya tidak dibuka. Para ahli mengatakan , ini sebenarnya bukan untuk keselamatan orang. Lagi pula, jatuh dari ketinggian kemungkinan besar berakibat fatal di gedung mana pun. Alasan sebenarnya adalah sistem ventilasi. Di gedung pencakar langit, sistem ventilasi dikelola dengan sistem mekanis. Karena itu, tiap bangunan memiliki "iklimnya" sendiri. Namun di Menara Zapad di kompleks Menara Federasi, jendela-jendela ini justru bisa terbuka. Lantai 62 dan lantai terakhir menara diambil oleh sebuah restoran bernama Sixty. Di sana, jendelanya dilengkapi sistem hidraulis khusus. Jendela-jendela ini dibuka sebentar sambil diiringi musik klasik sehingga para tamu dapat mengambil foto Kota Moskow yang menakjubkan.
6. Kaca pecah di Menara Federasi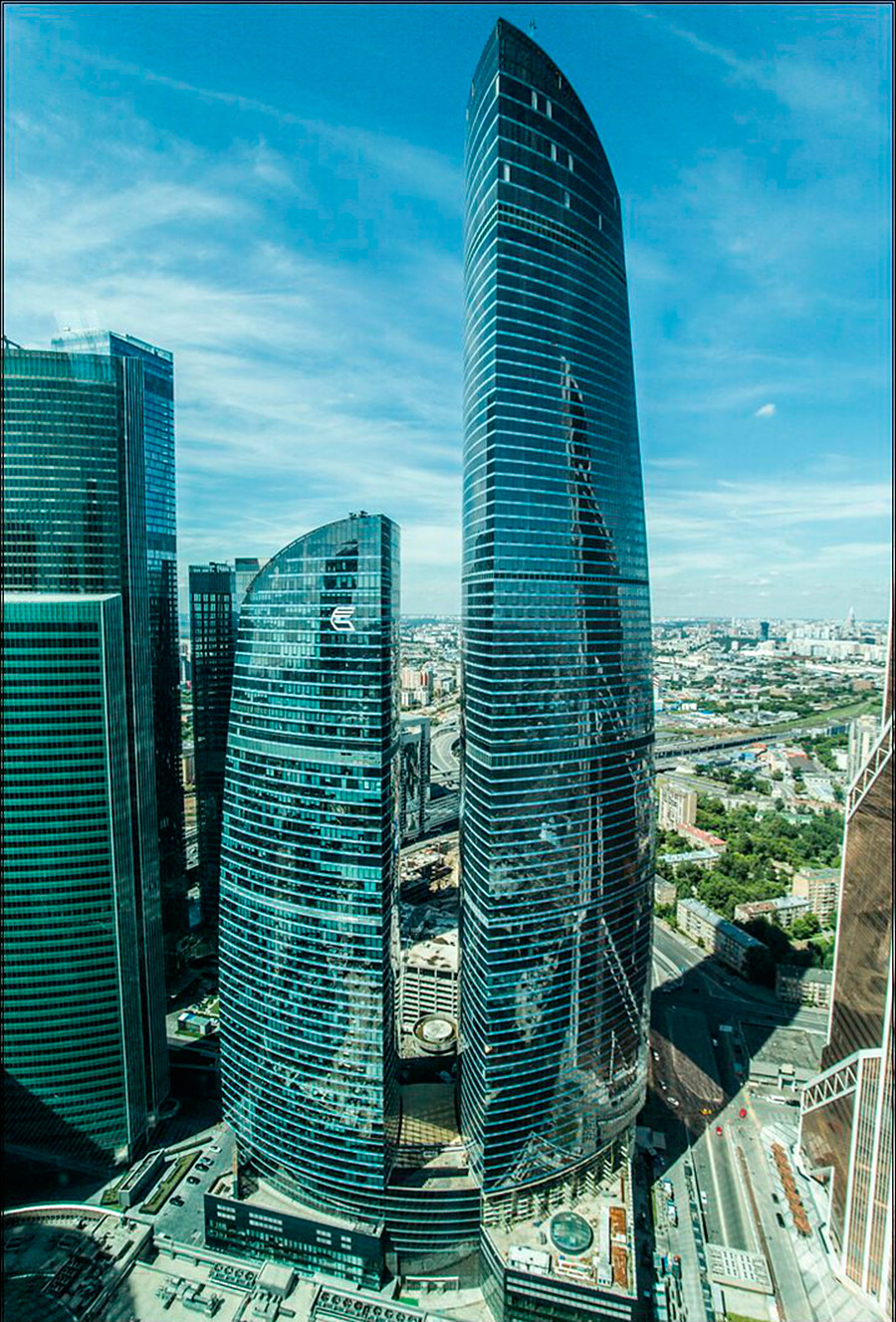 Tamu-tamu di restoran Sixty yang terletak di puncak Menara Zapad mungkin akan terkejut melihat kaca jendela yang retak. Kalau kita mempertimbangkan jenis kaca ini, rasanya ada sesuatu yang janggal. Kaca itu amat kokoh dan tidak dapat rusak setelah dipasang. Misalnya, selama eksperimen, orang-orang melemparkan segala macam barang berat ke jendela, tetapi kaca itu tidak pecah. Ternyata, unit-unit kaca Zapad yang pecah sudah rusak selama pengiriman . Karena masing-masing bentuknya melengkung supaya kelengkungan menara halus, membuat satu set panel jendela baru dan membawanya ke Rusia dianggap terlalu mahal . Apalagi, para investor mengalami kesulitan keuangan (lagi-lagi akibat krisis keuangan 2008) sehingga Menara Vostok bahkan sempat berdiri tak rampung selama beberapa tahun. Akhirnya, panel jendela yang retak tetap dipasang pada tempatnya.
7. Restoran tertinggi di Eropa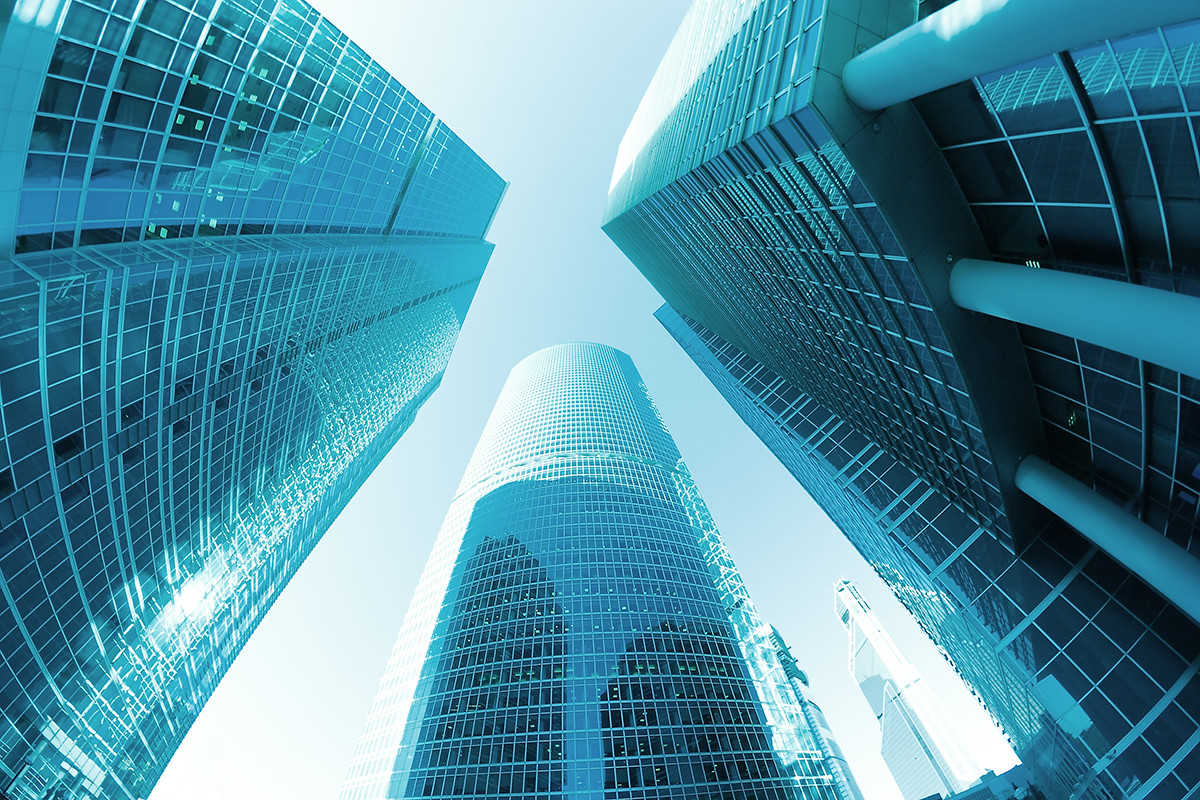 Birds, restoran lain di Moscow-City, terkenal karena lokasinya. Restoran ini dibuka pada akhir 2019 di lantai 84 menara selatan kompleks OKO. Para pengunjung restoran dapat menikmati pemandangan panorama yang menakjubkan pada ketinggian 336 meter. Pada 28 Januari, para ahli Kniga Recordov Rossii (Buku Rekor Rusia) menyatakan Birds sebagai restoran tertinggi di Eropa, sebuah langkah untuk mendaftarkan diri pada Rekor Dunia Guinness.
Ibu kota Rusia tampak sangat menawan jika dilihat dari atas. Inilah tempat-tempat paling keren untuk mengagumi Moskow dari ketinggian.
Ketika mengambil atau mengutip segala materi dari Russia Beyond, mohon masukkan tautan ke artikel asli.
Berlanggananlah
dengan newsletter kami!
Dapatkan cerita terbaik minggu ini langsung ke email Anda
Enam Fakta Menara Spasskaya, Menara Utama Kremlin
Pemandangan Memesona Gereja-Gereja Rusia dari Udara
Misteri Menara-Menara Kuno Kaukasus
Situs ini menggunakan kuki. Klik di sini untuk mempelajari lebih lanjut.