OUR MED BOATS
PERFORMANCE
SUPERHAWK55
PREDATOR 55 EVO
PREDATOR 60 EVO
PREDATOR 65
PREDATOR 74 XPS
SPORT YACHT
65 SPORT YACHT
74 SPORT YACHT XPS
75 SPORT YACHT
MANHATTAN 55
MANHATTAN 68
BENETEAU MOTOR
FLYER 6 SUNDECK
FLYER 6 SPACEDECK
FLYER 7 SUNDECK
FLYER 7 SPACEDECK
FLYER 8 SUNDECK
FLYER 8 SPACEDECK
FLYER 9 SUNDECK
FLYER 9 SPACEDECK
ANTARES 8 FISHING
ANTARES 11 FLY
GRAN TURISMO
GRAN TURISMO 32
GRAN TURISMO 36
GRAN TURISMO 41
GRAN TURISMO 45
SWIFT TRAWLER
SWIFT TRAWLER 35
SWIFT TRAWLER 41 SEDAN
SWIFT TRAWLER 48
GRAND TRAWLER 62
BENETEAU SAILING
OCEANIS 30.1
OCEANIS 34.1
OCEANIS 38.1
OCEANIS 40.1
OCEANIS 46.1
OCEANIS 51.1
OCEANIS YACHT
OCEANIS YACHT 54
OCEANIS YACHT 60
SAXDOR 270 GTO
SAXDOR 320 GTO
SAXDOR 400GT
PHANTOM 230
PHANTOM 260
PHANTOM 280
PHANTOM 300
PHANTOM 400
PHANTOM 500
AVAILABLE BRANDS
*The advertised rates are subject to change.
The PHANTOM 260 enhances Sea Water's range of boats, providing a high quality entry-level model of only 7.7 metres overall length, completing the prestigious Phantom line-up of Sea Water RIBs. Despite its limited length, this new Sea Water will amaze you with its room on board and the comfort of its interiors, which make it feel like a much bigger boat. The PHANTOM 260 has been designed from scratch in order to give priority to deck space.
A great leap forward compared to the space available on a similar sized model like the Smeralda 250 and despite having a similar overall length, room and comfort on board the PHANTOM 260 are visibly superior. Just like the other Phantom models, the 260 embodies the concept of elegance and exclusivity of Sea Water's top line of boats.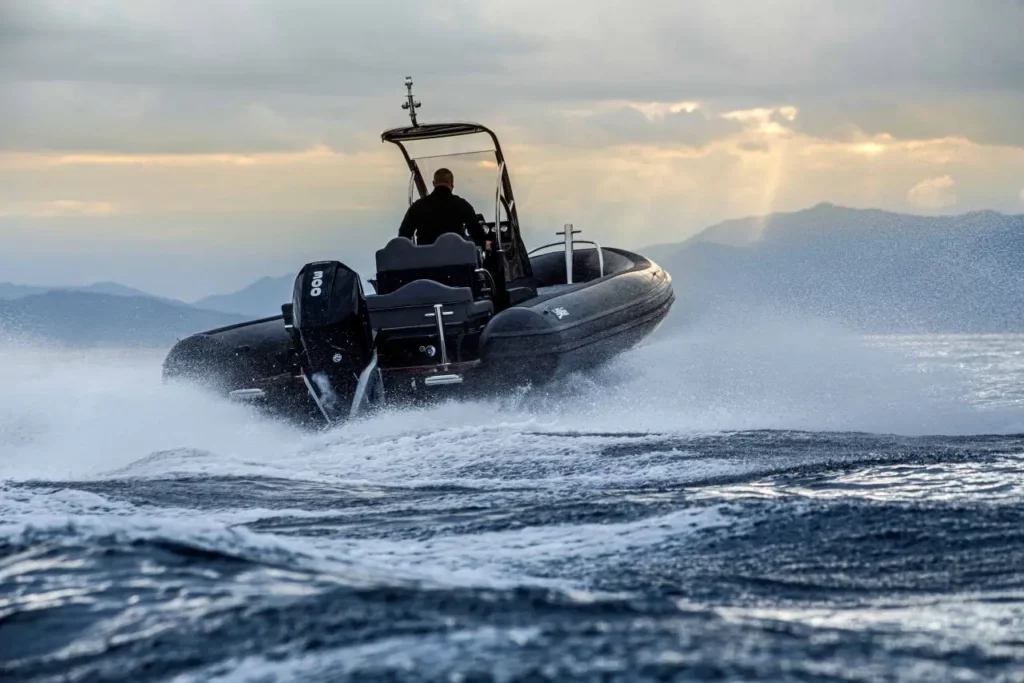 Discover the boat with some pictures.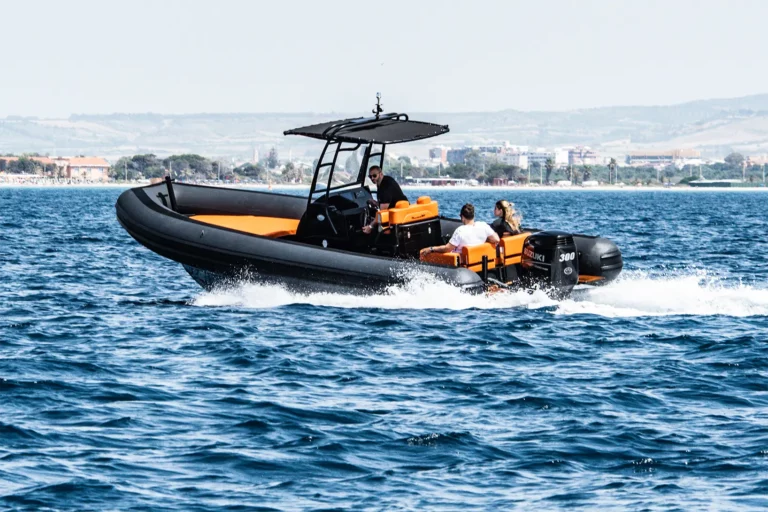 Discover the boat's layout.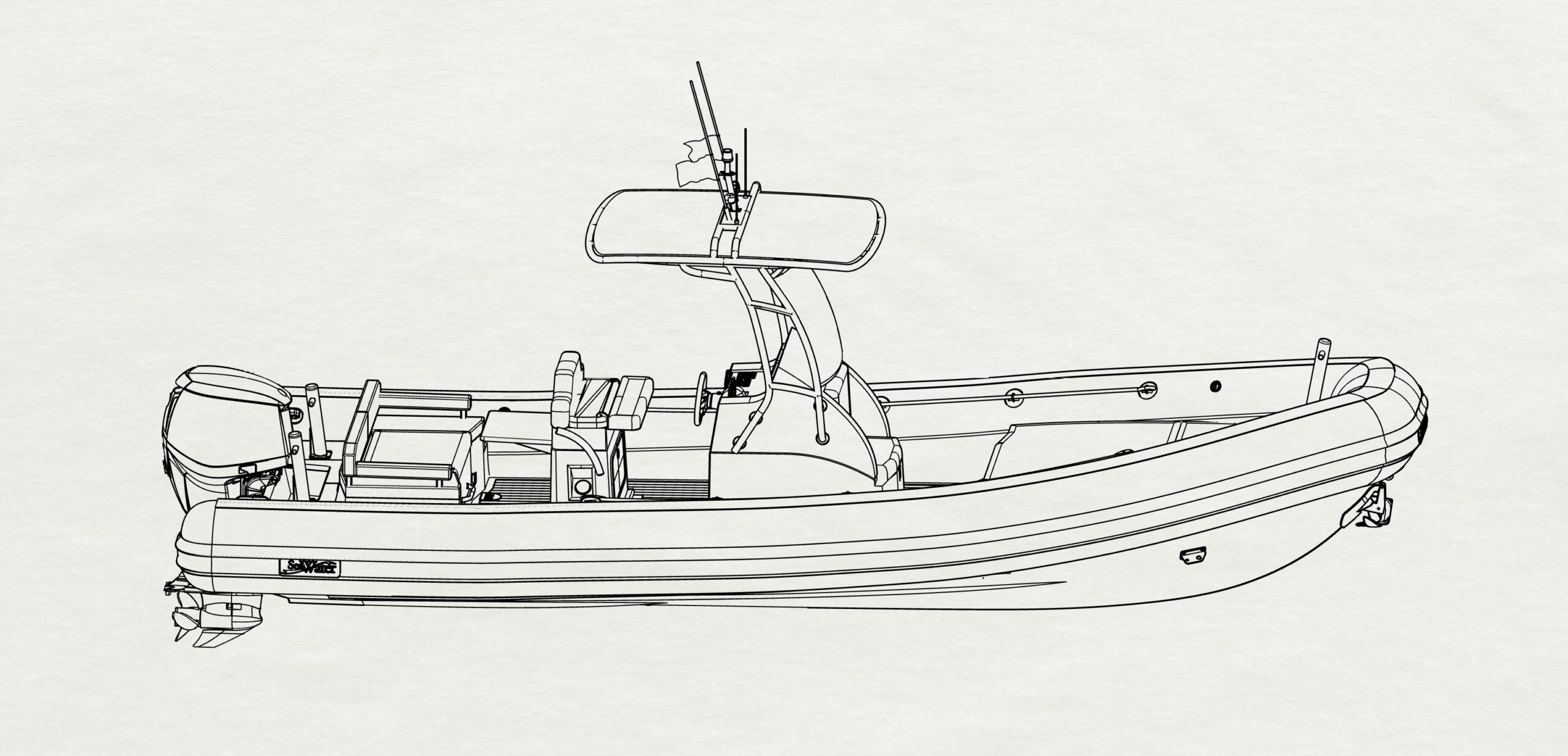 Enjoy the excellence of a luxury yacht. For more information, click on the button below to contact us.
Subscribe to receive our latest news. 
MEDYACHT Saint-Tropez
27 Quai de l'Epi
83990 Saint Tropez
E-mail : [email protected]
Tél. : +33(0)4 94 45 20 84
MEDYACHT Marines de Cogolin
24 Quai de la Galiote
83310 Les Marines de Cogolin
Tél. : +33 (0) 4 94 56 00 61
MEDYACHT Marseille
47 Quai de Rive Neuve
13007 Marseille
E-mail : [email protected]
Tél. : +33 (0)4 91 54 23 99
MEDYACHT Shipyard
813 Avenue du Peyrat – ZA du Grand Pont
83310 Grimaud
E-mail : [email protected]
Tél. : +33(0)4 94 43 30 93
MEDYACHT Distribution
614 Avenue de l'Heliport – ZA du Grand Pont
E-mail : [email protected]
E-mail : volvo.penta @med-yacht.com
Tél. : +33(0)4 94 56 11 22
MEDYACHT Charter
Tél. : +33(0)6 03 44 67 10
MEDYACHT Corsica
Marine de San't Ambroggio
20260 Lumio
E-mail : [email protected]
MEDYACHT SAS
MEDYACHT Sales
MEDYACHT Services
Yacht Charter
Volvo Penta
Useful Links
Copyright @medyacht. All rights reserved. | Legal Notice |  Privacy
Phantom 260
FREQUENTLY ASKED QUESTIONS
What is active noise cancellation, does wings bassdrops 100 have anc .
Active Noise Cancellation is a technology that cancels out ambient noises. Wings Bassdrops 100 has Active Noise Cancellation that can cancel out up to 30dB of ambient noises.
Does Wings Bassdrops 100 have transparency mode?
Yes, it has transparency mode in which the ambient sound can be clearly heard along with the music.
Is Wings Bassdrops 100 water resistant?
Yes. Wings Bassdrops 100 comes with IPX5 water and sweat resistance, which means you, can use them in rains and light splashes. However, you cannot submerge them in water so you cannot swim wearing them.
What is the total playtime of Wings Bassdrops 100 ?
With the charging case total playtime is 20 hours with ANC. Without ANC , the playing time is 25 hours.
Can I use any one earbuds as a single earbuds?
Yes, you can take any one earbuds out of the case and that earbuds will connect to your phone. If during single earbuds usage, you want to use the other one also, you can take out the other earbuds from the case and both earbuds will auto pair with each other.
During calls, is the voice audible from both earbuds?
Yes, you can hear the voice through both earbuds on call.
How many mics are there in total?
There are 4 mics. 2 mic in each earbud.
Is Wings Bassdrops 100 compatible with iOS, Android and Microsoft Windows on Laptop?
Yes, it is compatible with all operating systems including mobile, laptop, desktop and tabs.
Rating & Review
There are no reviews yet.
Can I turn on gaming mode from the phone ?
No, You can turn on Gaming Mode only by long pressing the right earbud for 2 seconds. This makes your experience uninterrupted as your latency drops down to 40 ms, so that there is almost no lag in audio for the player to completely immerse themselves within the realm of the game.
What is the size of the drivers ?
The drivers are 13mm and they provide excellent audio quality along with powerful bass.
Is there a charging cord provided ?
No, there isn't any charging cable provided by the company. You can use any C type charger to power up the charging case.
Do these earphones have buttons ?
No, the earbuds do not have buttons. They are truly wireless earbuds and they come with convenient touch functions to help you save time.
Can I use the earphones for my online calls and meetings ?
Yes, you can. The Phantom 260 comes with Environmental Noise Cancelation (ENC) mic technology which helps to carry your voice to the other end in a clear manner.
Can I use this on my Iphone ?
Yes, you can use this on any IOS, Windows and Android device as it comes with Bluetooth 5.3.
How long does it take to charge the earphones ?
The earphones take an hour to charge. The charging case takes 1.5 hours to charge. Phantom 260 also comes with Bullet Charge™ wherein you can charge the earbuds for 10 mins and you get 100 minutes of power.
Are the earphones water- resistant ?
The earbuds are water resistant as they have IPX5 Sweat and Water resistance increasing the durability of the Phantom 260.
Are the earbuds comfortable and fit properly in the ear ?
Yes, the Phantom 260 is ergonomically designed to fit with comfort in the ear. If you have any issues with the fit, please use the extra eartips provided in small and large sizes.
How many hours can I use it continuously ?
You can use the Phantom 260 for up to 8 hours continuously on a 100% charge. Combined with the charging case, you can get up to 30 hours of playtime.
Can I pick and receive calls from the earbuds itself ?
Yes, you can. Among the many touch features we provide receiving and picking up calls too. To receive a call, double tap the sensor of any earbud. To hang up an ongoing call, double the sensor of any earbud while the call is in progress.
What does the gaming mode feature do ?
The Gaming Mode feature decreases the latency to 40 ms. This decreases the amount of lag and leads to faster decisions and better plays in game. Long press on the right earbud for 2 seconds to activate Gaming Mode.
How to connect the earbuds to my phone ?
First, please ensure that your earbuds are not connected with any other device or phone. If not, then reset your earbuds for a successful connection with your device and make sure that your earbuds and your phone or device are kept within 1 meter of range.
How can I increase or decrease the volume ?
Single tap on the right earbud to increase volume. Single tap on the left earbud to decrease volume.
How good is the noise cancellation for gaming purposes ?
The Phantom 260 uses a passive noise cancellation system where the fit of the earphones blocks out all the noise and is great for gaming as you can be completely focused on your gameplay.
Related products
Phantom 410
Phantom Pro
Phantom 450
Phantom 550 Orangutan
Stay tuned for offers & updates from Wings Lifestyle.
Copyright 2023 - Wings Lifestyle Pvt. Ltd.
Developed by: Bizinventive
Hide similarities
Highlight differences
Additional information
Add to cart
Search our store
Wireless Earbuds
Wireless Neckbands
Gaming Headphones
Gaming Mouse
Gaming Keyboard
Smart Watches
Speakers & Soundbars
Wings x GodLike
Wings x Orangutan
Wings x Shubman Gill
Register Product
Claim Warranty
User Manual/Drivers
Track My Order
Company Policies
Laptop Support
Shopping Cart
Write a review.
Name *
Email *
Give your review a title
Your review
Save my name, email, and website in this browser for the next time I comment.
Don't have an account yet? Sign up for free
Lost your password?
Please enter your username or email address. You will receive a link to create a new password via email. Remember now? Back to login
Already have an account? Log in
Electronics
Headphones, Earbuds & Accessories
1 Year Extended Warranty Plan
Validity : Extended Warranty will start after the Brand warranty ends & continues for 1 year/ 2 years as per plan. What's covered : The plan covers all defects & electric malfunctions as covered under the original Brand warranty.
For your comfort : '- Digital Delivery of the plan in your registered e-mail within 24 hours -2-step plan activation process - Free pick-up and drop - Hassle-free claim process - Completely Digital journey
Remain stress free : '- Authorised Service Centre - Qualified Service Experts - Genuine Spare Parts only - Repair in 10 days or Refund - 100% cashless - No hidden fees - Unlimited claims till invoice value
How to claim : Option 1: Download the OneAssist app from App store or Play store or Visit our website www.oneassist.in or Call our 24x7 toll-free number: 1800-123-3330 Option2: Option 1: Go to Your Orders >> Get Product Support >> File Claim
What's not covered : (a) any Accidental or Liquid damage (b) Damage caused by unauthorized repairs (c) Accessories, Consumables or parts that are not covered under the standard Brand warranty
2 Years Extended Warranty Plan
Add to your order
Image Unavailable
To view this video download Flash Player
Wings Phantom 260 Truly Wireless in Ear Earbuds, Fast Charge & Up to 30Hrs Playtime, Gaming Earbuds with Low Latency 40 ms, Case with LED Lights, Bluetooth 5.3 TWS
Partner Offers
7 days replacement.
Free Delivery
1 Year Warranty
Pay on Delivery
Amazon Delivered
Defective: Verification by Brand or Amazon, through on-call support followed by inspection at your location or nearest brand service center if required.
Physical Damage, Wrong, Missing Items: Remote verification by Amazon.
Replacement Instructions
Replacement verification
Phantom 260
Phantom 315
WL-PHANTOM340-WHT
Phantom 700 See available options
Phantom 760 See available options
WL-PHANTOM340-BLK See available options
Purchase options and add-ons
About this item.
[FLAUNT YOUR GAMER CASE]: All eyes will be on you as they will identify you as a gamer with a sense of style with our visually impressive earbuds case.
[LAG WON'T HOLD YOU BACK]: Wreak havoc on the enemies as our earbuds come with a super low latency gaming mode of 40 ms allowing for proper sound at the proper time.
[POWER THAT REFLECTS YOUR PASSION]: Go all and then some with the Phantom 260 earphones giving gamers 8 hours of playtime and with the case, a combined total of 30 hours of power.
[BULLET CHARGETM]:Want to play for more time but the battery ran out? No worries, With our Bullet ChargeTM technology, 10 minutes of charge gives you 100 minutes of charge.
[CONNECT IN A BLINK]: Connect with all IOS, Windows and Android devices in an instant as we include SpeedSyncTM along with our Open and OnTM technology as soon as the earbuds are out of the case.
78% positive ratings from 10K+ customers
50K+ recent orders from this brand
4+ years on Amazon
Highly rated by customers for
Buy it with
Customers also viewed these products
What is in the box?
Ear Cushions
Wireless Charging Case
Compare with similar items
Looking for specific info, from the manufacturer.
Product information
Technical details, additional information, customer reviews, reviews with images.
Submit a report
Harassment, profanity
Spam, advertisement, promotions
Given in exchange for cash, discounts
Sorry, there was an error
Sort reviews by Top reviews Most recent Top reviews
Top reviews from India
There was a problem filtering reviews right now. please try again later..
Press Releases
Amazon Science
Sell on Amazon
Sell under Amazon Accelerator
Protect and Build Your Brand
Amazon Global Selling
Become an Affiliate
Fulfilment by Amazon
Advertise Your Products
Amazon Pay on Merchants
COVID-19 and Amazon
Your Account
Returns Centre
100% Purchase Protection
Amazon App Download
Netherlands
United Arab Emirates
United Kingdom
United States
Conditions of Use & Sale
Privacy Notice
Interest-Based Ads
ESPECIFICAÇÕES
A Phantom 260 é um modelo clássico no mercado náutico. Lançada em 2008, mudou o conceito de espaço entre as embarcações de sua categoria. Com uma largura total de 2,57 metros, segue até hoje como uma embarcação diferenciada pelo seus amplos espaços e navegação ímpar.
Seu cockpit acomoda confortavelmente até 8 pessoas, e um grande solário de popa integra todo o ambiente à plataforma. Sua cabine, que conta com um banheiro bem planejado, comporta um casal e uma criança com conforto.
Experimente a sensação de navegar em uma Phantom 260, perfeita para viver os melhores momentos de seus dias, no mar.
Sofisticação e tecnologia
Mais moderna, a estação de comando passou por uma reestruturação no design, mantendo o amplo espaço para os equipamentos fundamentais para sua navegação sem perder o visual moderno, sempre presentes nas embarcações da marca. navegar em uma phantom 260 é uma mistura de sofisticação, conforto e elegância., planejada para seu conforto, com cadeiras do piloto e passageiro giratórias e poltrona/solar cambiável na praça de popa, a phantom 260 oferece um amplo espaço para convívio social, comportando confortavelmente até 8 pessoas. aproveite os melhores momentos de seu dia com as pessoas que você mais gosta..
Elegância feita à mão
Requinte no acabamento e a extrema atenção aos detalhes são características presentes em todas embarcações schaefer yachts. bom gosto e materiais de primeira linha se misturam aos detalhes feitos à mão, resultando elegância e sofisticação em um ambiente espaçoso e aconchegante..
Mais espaço para seu lazer
A phantom 260 foi planejada com espaços cuidadosamente pensados para o seu bem estar. transite de um ambiente para o outro confortavelmente, desfrute de seus amplos solários, e sua plataforma integrada à praça de popa. acomode todos, e aproveite o seu dia no mar, com espaço de sobra..
Comprimento máximo: 8,08 m
Boca máxima: 2,57 m Calado máximo: 0,40 m
Deslocamento leve: 2.200 kg
Capacidade de água doce: 70 l
Capacidade de combustível: 200 l
Lotação máxima: 8
Designer: Marcio Schaefer
Catálogo em PDF
Solicite um orçamento.
Favorites 0
All Power Boats
Used Sail Boats
Sell Your Boat
Motor Yacht
Cabin Cruiser
Center Console
Fishing Boat
Wakeboard/Wakesurf
Classic Power Boat
Floating House
Offshore Boat
Power Catamaran
Pontoon Boat
Utility Boat
Passenger Ship
Sailing Yacht
Regatta Boat
Cruising Yacht
Center Cockpit
Deck Saloon
Classic Sailing Yacht
Motorsailer
Sailing Dinghy
Cruising Dinghy
Flat Bottom Boat
Sailing Superyacht
Foldable Inflatable Boat
Rowing Boat
Personal Water Craft
Single Axle
Triple Axle
Port Trailer
Storage Trailer
Indoor Storage Heated
Indoor Storage Unheated
Mooring Line
Outdoor Storage
Floating Dock
Storage Space
On-Board Electricity
Waterski/Wake
Engine Accessories
Country • Language
Sea water phantom 260.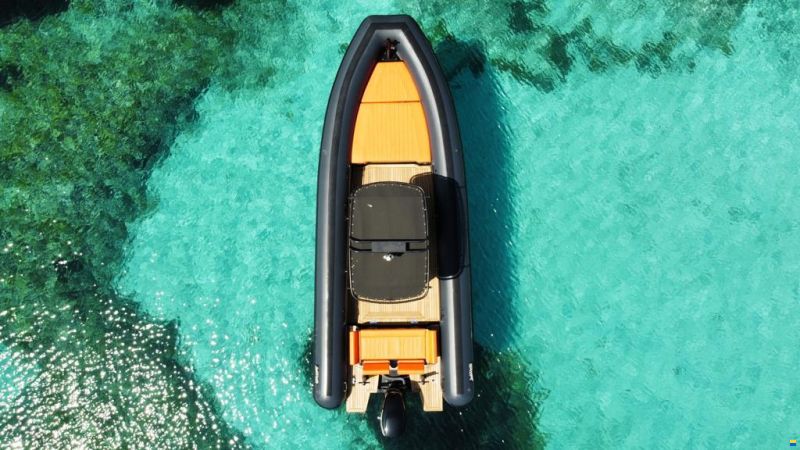 92 Views in the last 7 days
In the favorites of 4 persons 4
Used Boat, RIB
EUR 90.000,- incl. VAT
2022 Year Built
as new Condition
7.50 m x 3.00 m Length x Beam
0.90 m Draught
GRP Material
black black Hull Color
18 Persons Certified No. of Persons
1 Shower Showers
150 l Water Fresh water tank
Outboard, four-stroke Propulsion
Suzuki Engine
1 x 300 HP / 221 kW Engine Performance
300 l Unleaded Fuel Type
2022 Engine Year
160 h Engine Hours
Italy » Lazio » Roma
2022 Sea Water Phantom 260, EUR 90.000,-
Chartplotter
Speed Instrument
Shore Connection
Battery Charger
Navigation Lights
Bow Anchor Capstan
Electric winch
Fire extinguisher system
iPod Interface
Bluetooth Connector
Swim Ladder
Cockpit Table
Teak Cockpit
Deck Shower
Yacht Insurance by Pantaenius Get a FREE quote here
Yachtexpertise Yacht and Boat surveys
More Ads From MacMarine srl
Sea water smeralda 320, ranieri cayman 26 sport, lomac 8.5 turismo.
Show all offers from MacMarine srl
Sea Water Inflatable Boats
Do You Want to Sell a Boat?