Best Ways To Fix RC Signal Lost On Phantom 3 Permanently
A remote control lost signal while flying your Phantom 3 can be quite scary. If you are not an experienced pilot, it could lead to a crash, wreaking your quadcopter and perhaps causing some 3rd party damage.
If you are having Phantom 3 RC signal loss at the moment, then this post along with videos will assist you in fixing this problem.
Some of the RC signal loss can can be caused by hardware, firmware or even the remote control calibration has moved beyond its thresholds.
This article will cover all of these tips including some great preventative steps you can take to reduce this from happening in the future. The last video will show you what to do in the event of an RC signal loss on your Phantom 3.
RC Signal Lost On Phantom 3 Checklist
Re-link your rc and phantom 3.
Sometimes a quick re-linking or pairing of your quadcopter back to the remote controller will fix any RC signal losses. If you Phantom 3 and remote controller have been lying idle for any length of time especially on empty batteries, then you would need to pair the Phantom 3 and Remote Controller again.
This quick tutorial shows you how to re-link both the Phantom 3 and Inspire 1 quadcopters to their remote controllers.
Phantom 3 Firmware Updates
Firmware can either fix or cause your the RC signal problems on your phantom 3. For example, if you install the latest just released Phantom 3 firmware update from DJI and you then start having RC signal loss on your Phantom 3. In this situation, the best thing to do is roll back to the earlier version.
DJI make terrific drones. However, on a couple of occasions, they have released firmware updates that had some problems. Firmware updates are supposed to fix bugs and add new features to your drone, not break it. Never be the first to test any firmware release.
When you are downloading firmware, make sure that you have a very good internet connection. If the download fails or is interrupted, then delete it off you device and download it again. You want a proper successful download of the firmware.
Firmware talks to the physical components of the drone. Firmware are the bridge that connects the drone hardware technology to the Operating system of the drone, which is more than likely a version of Linux. Drones are very much like flying computers.
If for some reason, the firmware is corrupted and you push it onto your Phantom 3, you will be almost certain to have rc signal loss and perhaps even worse, a dead quadcopter.
Here is an article on how to correctly update the Phantom 3 and RC Firmware .
Inspect The RC and Phantom 3
Inspect your quadcopter for any cracks in the body especially after a hard landing. Cracks may signal that there could be some internal damage to the transmitter / receiver or flight controller.
Keep your quadcopter, the DJI remote controller and your device clean at all times. Some ground in dirt on the wrong part of the drone may just be be blocking the signal. Believe me, stranger things have happened.
Replace any Phantom 3 bent or broken parts straight away. Never fly with bent or warped parts. You can also bring your Phantom 3 back to a dealer if it needs replacement parts.
Note: If you need any components or accessories for your Phantom 3, then check out our DJI Phantom 3 parts, upgrades and accessories page.
Fix RC Signal Lost Behind You
A simple reflector can significantly increase your controllers range without any modifications to the remote controller. It works by focusing the signal that would normally be lost behind you. Now you can have an rc transmitted 360 degrees signal. This also strengthens the signal sent & therefore will also boost your range.
Compatible for DJI Phantom 3 Pro / Phantom 3 4K / Phantom 3 SE / Phantom 3 Advanced / Phantom 3 Professional / Phantom 4 / Phantom 4 Advanced / Phantom 4 Pro / Phantom 4 Pro V2.0 / Phantom 4 RTK / Inspire 1 / Inspire 2 controller transmitter. (No compatible for Phantom 3 Standar/ Phantom 2).
Copper Parabolic Technology: Foil copper using. prevent oxidation. Accurate parabolic curved booster completely reflects the remote signal to the antenna (focal point of reflector)
Parabolic reflector; Foldable; Slide on and off. No tools or modifications required. No bump or deformation on the reflecting panel!
It Significantly Increase Your both remote control and Wi-Fi video connection performance for DJI Phantom 3 Pro / Phantom 3 4K / Phantom 3 SE / Phantom 3 Advanced / Phantom 3 Professional / Phantom 4 / Phantom 4 Advanced / Phantom 4 Pro / Phantom 4 Pro V2.0 / Phantom 4 RTK / Inspire 1 / Inspire 2 , In an open area, The actual measurement distance greater than 2.8KM.
Package included: Signal Booster x 1(DJI controller, mobile device holder and tablet are NOT included).
It works on both the DJI Phantom 4, Phantom 3 and Inspire 1 remote controllers.
Calibrate The Phantom 3 RC Regularly
If your remote controller is out of its calibration thresholds, then you will have RC signal loss to your Phantom 3. Also, if you Phantom 3 is flying erratically, then you should also calibrate the remote controller. This video will show you exactly how to calibrate your Phantom 3 remote controller.
RC Lost Signal Tips – What To Do
Here are some terrific RC lost signal tips. Watch the video a couple of times and practice going in and out of the various settings. Remember if you lose signal when flying your Phantom, stay calm and follow these tips.
Note: Please visit the DJI Support and DJI Forums for further assistance if you have continued problems with your quadcopter.
Top drone reviews
Terrific drone use across many sectors
Latest drone technology and innovation
Aerial photography tips and knowledge
Aerial filming tips and knowledge
Beautiful scenic aerial drone videos
Drone Company Interviews
Latest UAV news from the top websites

5 Ways To Fix DJI Phantom 3 RC Signal Lost
Have you ever had a problem communicating with a drone? A Phantom 3 standard RC signal lost can be quite scary if it happens during the flight and it could lead to a crash, unless you are an experienced drone pilot.
Therefore, to avoid any damage, lowering the drone to the ground as soon as possible is necessary. Here we will give you full guide how to fix RC signal lost on your Phantom 3. The most common reasons for RC signal loss are problems with hardware, remote control calibration or firmware.
Here we will cover all of these problems and reasons why weak transmission signal is happening on phantom 3 so you can avoid this problem in the future.
So How To Fix The Phantom 3 RC Signal Lost Error? To fix the Phantom 3 RC signal lost you first need to diagnose the error. The most common solution is to re-link your RC with Phantom 3. The other way is to check the firmware update problem on your Phantom 3 and see if there are some bugs or errors. Finally it is necessary to do RC calibration.
Table of Contents
Phantom 3 RC Signal Lost – Complete Guide
Here is a Checklist of 5 possible ways to fix a bad RC signal lost problem on DJI Phantom 3 permanently:
Re-link Your RC And Phantom 3
First thing to do if you notice that your Phantom 3 RC signal lost is to re-link or pairing of your drone with the remote controller. Sometimes, this can help you to solve the RC signal loss problem. Note that your Phantom 3 along with the remote controller do not have empty batteries as this may cause a weak transmission signal and you would need to pair your drone with RC again.
> Get The Latest DJI Phantom 4 PRO HERE <
Step 1: To start the pairing process turn ON the power on your DJI Phantom 3. Connect your tablet or phone via the USB port and launch the DJI Go app.
Step 2: Open the "RC settings" menu which is located to the right of the drone status bar. It is indicated with an RC controller icon. Scroll to the bottom of the menu and press the "Linking RC" option.
Step 3: Turn the Phantom 3 so that the drone battery is facing you and the link button will be on the right side of the drone.
Step 4: Push the "link button" on your Phantom 3, and you will see the LED status on the link button change from a solid RED to a blinking red.
Step 5: Once the Phantom 3 connects to the remote controller, the LED status light will turn green and you'll be prompted with the menu on your tablet indication that the controller is now linked.
If you want an even more detailed procedure on how to do this, you can check out this quick tutorial that shows you how to re-link your DJI Phantom 3 with a remote controller.
Firmware Update Problems With Phantom 3
Firmware: it can either fix or cause the problems with signal on your RC for Phantom 3. The most common problem when it comes to firmware is when the user installs the latest version on his Phantom 3 and he starts to have RC signal loss. If this happens, it is necessary to roll back to the earlier version of the firmware.
Despite the fact that DJI is constantly trying to update the new versions on their models, firmware updates often occur. The primary purpose of firmware updates is to fix bugs on earlier versions and add new features to your drone. So after the release of new version, it is wise to wait a while to see are there some bugs or errors that can weak transmission signal to your phantom 3 and only then perform the update.
Also, if you are updating the new firmware, always check that you have good internet connection so you can download the update successfully. If you are downloading firmware and the internet connection is to weak it can lead to interrupted problems and unsuccessful downloads. If this happens, delete it and download again the newest version.
The role of the firmware is to connect the drone hardware with the operating system of the drone. If the firmware is corrupted and you install it on your Phantom 3, there may be a sudden RC signal loss.
Detailed Review Of The RC and Phantom 3
Before each use of the drone it is necessary to see if your quadcopter has any cracks after a hard landing. What does this have to do with Phantom 3 RC signal loss? These checks are important because you can determine whether there is internal damage to the receiver or the transmitter of the RC.
Also, the drone and RC need to be kept clean at all times. Sometimes a lot of dust if it accumulates on a drone can block the signal during flight (it is rare, but can happen). Also, make sure your DJI Phantom 3 has no bent or warped propellers. Maintain your drone regularly to keep it in good condition and always in ready to fly mode.
Boost Your Phantom 3 RC Signal
DJI Phantom 3 is using the amplified Wi-Fi signal to communicate from your controller to the drone itself. The problem with that connection is that you're only have the range of 1km on the clear day. If you want to increase the signal range on your Phantom 3, a simple range booster can increase the controllers range on your remote controller .
The range booster works in such a way that the remote controller will focus the signal on your Phantom 3 and increase the range. By that you will always have the stronger signal in all directions. This solution will cost you a little bit, but it's definitely worth if you want to increase a signal on your Phantom 3 and it's called SKYREAT Copper Parabolic Antenna Range Booster . Just attach this to your controller and will increase your RC signal.
The Phantom 3 RC Calibration Problem
Sometimes the problem with the weak controller signal can be in the RC. If your RC is not calibrated regularly, it might happen that your RC signal loss will occur on Phantom 3. Also, if during flight you notice that your Phantom 3 is flying erratically, you need to perform a calibration on your RC as soon as possible. Here are the 5 Steps how to properly do the calibration process for DJI Phantom 3:
Power Off the DJI Phantom 3. Turn on the Remote Controller and open the DJI GO app on your device.
Enter the camera view button and then tap the "Remote Controller" icon.
Next step is to choose the "RC Calibration" and then tap "Calibrate".
Now you have to move the throttle stick according to the instructions shown in the app. Repeat it several times and ensure that the throttle stick can go through the maximum and minimum path.
Turn the dial according to the instruction given by the app and repeat it several times. After that you just need to tap "Finish" and that is it.
With these steps you have calibrated your Remote Controller. If the calibration fails, repeat these steps again.
What to Do After RC Signal is Lost on DJI Phantom 3?
DJI Phantom 3 updated controller just have lost RC signal during the flight. But what to do if this happen to your Phantom 3 during the flight? Follow these tips to know more.
First thing you need to do is to contect your RC to mobile device and turn on the remote controller. Open the DJI GO app and enter the camera view. Tap "MC settings", go to "Advanced settings". Then find "RC signal lost" and you will have three options there. 1. Landing, 2. Hover, 3. Return-to-Home.  
Landing: If 3 seconds after the RC signal is lost, the DJI Phantom 3 will land on the ground safely.
Hover: 3 seconds after the RC signal is lost, the Phantom 3 automatically hovers in the air first, then lands on the ground when the battery level gets low.
Return-to-Home: Select "Failsafe Mode". Enter a safe RTH altitude. For example, 80m. If the current altitude of the Phantom 3 is 80m or higher the drone will horizontally return home at the current altitude. If it is lower than 80m the Phantom 3 will ascend to 80m and then return home horizontally.
Note: If you want to know more or you have additional questions, just visit the DJI Support and  DJI Forum to get more info. They will assist you and help you if there is some problem.
In this article, we have listed the 5 most common reasons why a Phantom 3 remote controller signal can be weak or lost and how to prevent that. A lot of people over time find themselves in a problem where their DJI RC signal is lost, and they don't know how to proceed.
We have explained in detail in each example how to act and solve the weak transmission signal problem on Phantom 3. If you have any more questions or something is not clear to you, feel free to leave a comment below.
I'm the CEO and founder of DTH. I have been passionate about Drones since I was a boy. I will bring you experience, expertise and knowledge in this new industry which I have gained over the last couple of years.
Similar Posts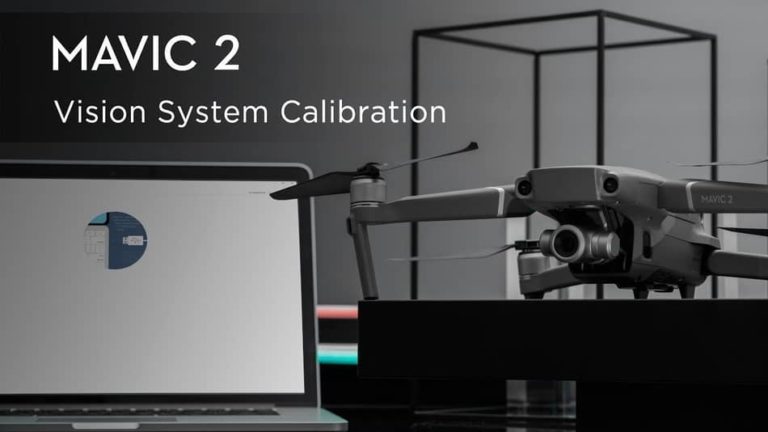 How to Calibrate a Mavic 2 Vision Sensor & Fix System Error
Can Drones Fly In Cold Weather? 10 Tips For Flying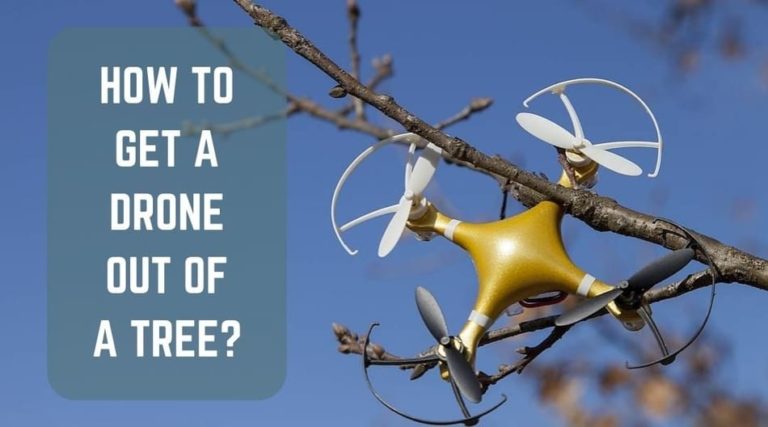 How to Get a Drone Out of a Tree? Best Ways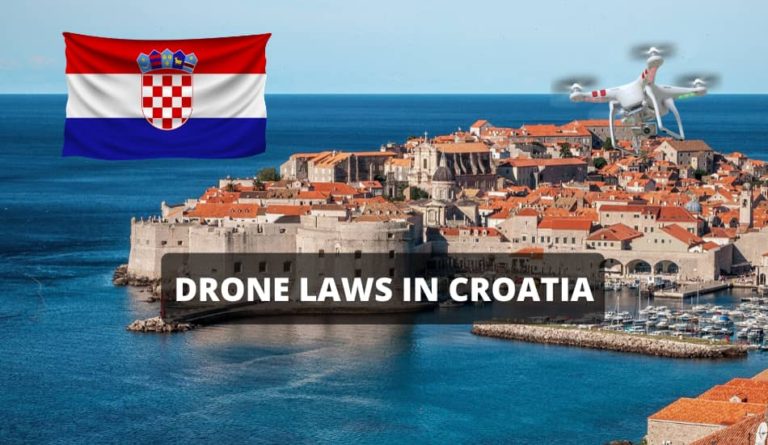 Drone Laws in Croatia – Regulations And Rules (2023)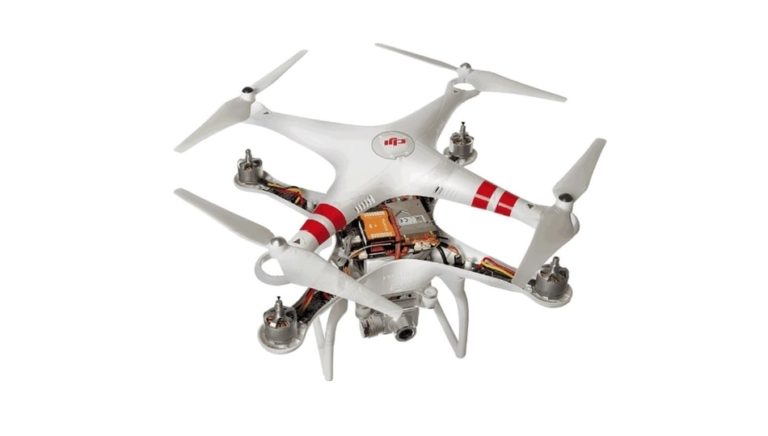 How do Drones Work and What is Drone Technology?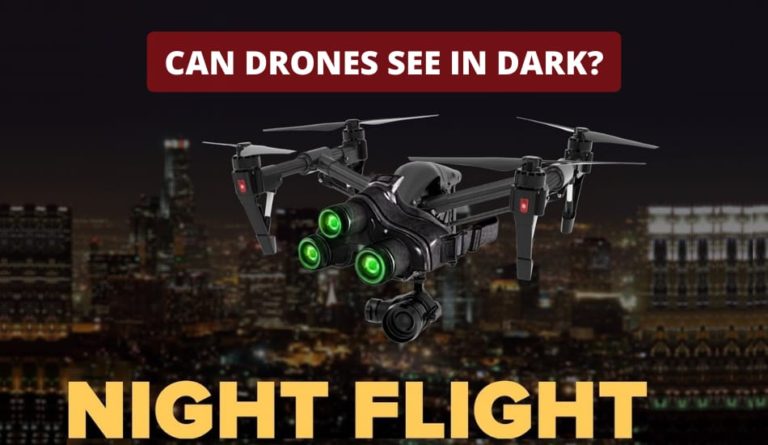 Can Drones See in The Dark?
Content Policy
DMCA & Removal Policy
Terms and Conditions
Privacy Policy
Tutorials & Tips Drone Tutorials Handheld Tutorials Post-production Others
Products Mavic Series FPV Series Mini Series Air Series Avata Series Phantom Series Inspire Series Osmo Ronin Specialized Pro Systems Others
Works Nature City Vlog Travel Sport Person Festival Others
Events Campaign Topic Regional
Service Announcement Inquiry Feedback
MOBILE VERSION
Buying Guides
Copyright © 2023 DJI All Rights Reserved.
DJI Privacy Policy
Cookie Preferences
Forum Rules
...the hottest news in unmanned aerial vehicles for business, enterprise and government
DJI Drone Tech Tips
Drone Gazette TV
Drone Business
DJI Dealers Map
Drone Comedy
Step-by-Step: How to upgrade the Phantom 3 Professional/Advanced
Posted June 19, 2016 12:51 pm by Drone Gazette with 9 comments
…don't let the frustrations of updating your aircraft get you down !
Conducting an update of the firmware on your Phantom 3 Professional, Phantom 3 Advanced or Inspire 1 may be the solution to your problem !  For steps on updating the Phantom 2 series, click here
(Updating the ' Phantom 4 ',  ' Phantom 3 4K ' and the ' Phantom 3 Standard ' is a different process than what is explained below, so will be the subject of articles to come…)
–0–
On occasion you may get an 'RC Signal Lost', 'Disconnected' or similar status message in the GO app. There are several reasons this may happen, but often it is because there is a mismatch of firmware version between the remote control and the aircraft.
Sometimes you may receive an alert in the GO app to perform an update and you may inadvertently have updated the remote control before updating the aircraft. This can result in a mismatch error and the 'RC Signal Lost' or 'Disconnected' message arising.
To resolve this issue you just need to make sure you have the correct versions of firmware on your aircraft and remote control – and of course ensure you have the correct version of the GO app for your specific phone/tablet.
Phantom 3 Professional downloads page
Phantom 3 Advanced downloads page
Always refer to the relevant release notes on the www.dji.com downloads page for your aircraft to determine what version of firmware should be on your aircraft and remote control.
As of the time of writing, current release notes can be found under the 'Documents and Manuals' subheading on the downloads page of each product:
Inspire 1 http://www.dji.com/product/inspire-1/info#downloads
Inspire 1 Pro and Inspire 1 Raw   http://www.dji.com/product/inspire-1-pro-and-raw/info#downloads
Phantom 4    h ttp://www.dji.com/product/phantom-4/info#downloads
Phantom 3 Professional http://www.dji.com/product/phantom-3-pro/info#downloads
Phantom 3 Advanced http://www.dji.com/product/phantom-3-adv/info#downloads
Phantom 3 4K   http://www.dji.com/product/phantom3-4k/info#downloads
Phantom 3 Standard http://www.dji.com/product/phantom-3-standard/info#downloads
(Remember, the upgrade process of the 'Phantom 4',  'Phantom 3 4k' and 'Phantom 3 Standard', differs from the other models so will be the subject of forthcoming articles)
Unfortunately, the release notes aren't perfect. They may tell you the aircraft firmware version but not the version that should be on the remote.
A common misunderstanding is that the same version number should be on the aircraft and the remote – this is NOT so !
As of the time of writing these are the configurations :
If you get alerts in the GO app to update the remote control and to update the aircraft, always update the aircraft first.
If you only get an alert to upgrade the remote control alone (with no accompanying alert to upgrade the aircraft) do not upgrade the remote prematurely because at some point soon you may get an alert to upgrade the aircraft.
(When the alert says to upgrade the aircraft, battery and camera – don't feel overwhelmed ! The single update to the aircraft will take care of the other two.)
When you get the alert to upgrade the aircraft go to the relevant downloads page for your aircraft  and download the latest firmware under the 'Firmware' subheading. Alternatively, you can consider going ahead with the upgrade of the aircraft without waiting for the alert.
Format the SD card first (Instructions are here on how to format an SD card on a Mac and PC)
Download the firmware zip file to your computer then double-click the zip file to 'unzip it'. You will then see a .bin file. (If using a MAC, download using an alternative browser to Safari, as some users have had issues seeing the .bin file and only see a cpgz file instead.)
Copy the .bin file to the SD card.
Put the SD card into the aircraft then turn the aircraft on. Beeping will occur for approximately 30 to 45 mins when you will then hear a distinct change in beeping tone signifying the update has completed.
After this you can take out the SD card and put it into your computer to read the 'log' text file on it which hopefully will say 'Success'.
If the message indicates that the update was not successful, try the whole process again from Step 1 above.
Some forum users report having to retry up to 9 times before the upgrade was installed successfully!
Fix for if you upgraded the remote control before the aircraft
If you upgraded the remote control before upgrading the aircraft and you are getting an 'RC Signal Lost' or  'RC disconnected' message you can try the following:
Go to the home page of the GO app (the page with an image of your aircraft against a white background)
Do a long 20-second press on the graduation cap icon on the top right hand corner of the screen and you may see an option to downgrade the remote (a short press will take you to the simulator screen and that's not what we want!)
Do a long press (10 to 30 secs) on the graduate cap then let go
You may or may not be presented with downgrade options (the firmware number may differ from this image)
Once you complete the downgrade you can then upgrade the aircraft to the latest version. Following this, do the upgrade on the remote control.
How to confirm the versions of firmware you have on your aircraft and remote control.
For safety, remove the propellers from your aircraft:
Turn on your remote control
Turn on your aircraft
Open the GO app on your cellphone/tablet
Go to 'Camera view'
On the top right hand corner you'll see 3 dots which you should press
On the next screen go down to the bottom where you'll see 'About'
When you click on 'About' you'll see version numbers of your app, aircraft and remote control
…the above is just for illustration purposes. 'Version' refers to the version of firmware on the aircraft. Your versions will differ from the above (Refer to dji.com 'Release Notes' on the downloads page for your specific product to get latest version numbers! Unfortunately, DJI does not always publish the version number of the remote control in the Release Notes)
Hope this explanation helps.
What problems have you experienced during updating? What fixes do you know that others don't ? Let me know about your updating nightmares or successes !
DJI guide how to update the Phantom 3 Professional/Advanced
http://dl.djicdn.com/downloads/phantom_3/en/Firmware_Update_Guide_en_v1.4.pdf
Phantom 3 Upgrade aircraft firmware   https://youtu.be/EPuhdZ4l18Q
Phantom 3 Upgrade for the remote controller (this method is used only if your remote control is on firmware version 1.3.20 or above)  https://youtu.be/PfWixVdZkbc
Other videos
How to downgrade the remote control https://www.youtube.com/watch?v=3OYajs-xmJ4
9 responses to Step-by-Step: How to upgrade the Phantom 3 Professional/Advanced
George June 23rd, 2016 at 5:47 am
Thank you very much! This is the only well-explained page i've found,to be sure my updates are ok!Thanks again. My Phantom 3 Adv firmware: App 2.8.1 Version 1.9.60 Remote Controller 1.6.0
Thanks again!
Log in to Reply
Drone Gazette June 25th, 2016 at 4:02 am
Great that the update went well. Fly safe and have fun !!! If you have any more questions, we're here to help you…
Dario Cordoba August 8th, 2016 at 5:20 pm
Hi, I have some problems with the camera Image. I have Phantom 3 pro, I don't have signal in the app. "No Image transmission Signal". App 2.8.6 Aircraft 1.9.60 remote controller 1.6.0 Flifht controller serial number 03Z0233598 GL 300RC
What I have to do to see the camera image on the dji app?
Drone Gazette September 29th, 2016 at 8:15 am
Try a different SD card, or 'format' the existing SD card that you're using. If you still have issues, completely uninstall then reinstall the app. Let us know if you have any further issues.
Bern August 16th, 2016 at 8:46 am
Im constantly having the problem of WEAK RC SIGNAL or RC signal lost even when flying on a wide open and clear area. At times, my RC signal drop from full bar to only 1 bar, and eventually getting AIRCRAFT DISCONNECTED, eventhough im only flying for just less than 500meters on my P3Advanced.
I checked my firmware for aircraft and rc, they were the latest version, however i guess i must have upgraded the firmware on the wrong sequence (i cant remember which one i upgrade first initially)… Thanks for your great help and informative write out, hopefully this fix all my problems all this while and clear my frustration, Thank you 🙂
Drone Gazette September 29th, 2016 at 8:03 am
Really hope you get your issue resolved. Let us know if you have any further issues
Valentin November 21st, 2016 at 1:26 pm
It really helped me. I coudn't find such a clear tutorial about compatibility of versions between drone, r/c and app.Thank you so much! Finally could resolve my lag problem that drove me crazy!
Drone Gazette December 18th, 2016 at 5:07 pm
You're very welcome. Glad it worked out for you !
ปั้มไลค์ February 9th, 2020 at 8:34 am
Like!! Thank you for publishing this awesome article.
Leave a Reply Cancel reply
You must be logged in to post a comment.
Consumer Drones
Enterprise Drones
Inspire Series
M200 Series
Part 107 certification
Ronin Series
Uncategorized
Terms of Use
Privacy Policy
Phantom 3 Standard lost
was flying on Sunday night and lost signal looking for a little direction flight recorder link attached. http://www.phantomhelp.com/LogViewer/QJ7JNCF5LU09M1ZW7ROO/#
I know this is too little too late, but I think next time you should heed the warnings early in the flight and land, especially when it's giving you compass warnings. Also, it's generally not a good idea to climb so sharply and so high above the launch as it can cause connection problems.
It obviously is headed north at 17 mph with plenty of battery when you lost the wifi connection. The fact that it's in ATTI means it would hover and blow away with the wind after you lost the control signal. I'm not sure where exactly you lost control, but weather underground says the surface wind Sunday night at Ft Worth was 15 mph from the south, so it appears likely it was in a hover and the wind took it away to the north at the wind speed until the battery put it into autoland. Wind blows stronger up high, and you were 260 feet high. So if you wanted to try to find it, you'd have to calculate how many minutes passed before it went into auto land and then how far it would have been blown north during that time. It will be very tough to find. You might consider a GPS tracker next time. Sorry for your loss.
Is there a way to see when it was put in auto land
You lost the connection. That's why the log ended. But your drone likely drifted with the wind to the north with no connection. So no, there's no way to see when it was put into auto land. You have to make a calculated guess. Let's say it stayed aloft for 15 minutes after it lost connection drifting north at 17 mph. So how far is that? It would have landed around 4 and a quarter miles away, right? Roughly due north from where you last saw it as shown on the map. That would put it just on the other side of the lake, right? If it's not in the lake, maybe it's near the shore around Thunder Bay Rd. Chances are not good you'll find it. Sorry. It's worth a look though, IMO. You have nothing to lose. Good luck.
I really appreciate the help
At the end of your flight log, the Phantom was traveling in the direction of this orange line:
Based on the altitude it was flying at and the time it would have taken it to land, I'd recommend you look inside of this yellow box: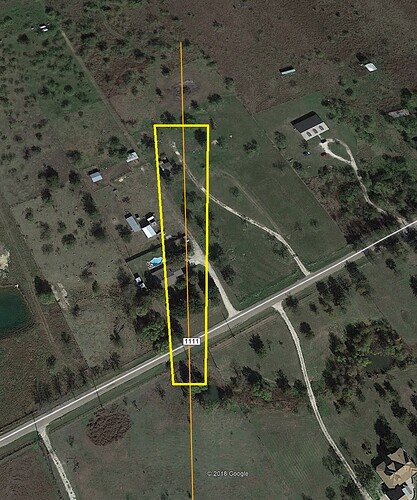 Can you expound on this, msinger? I was thinking that without a control signal and without satellites to enable RTH, it would hover as a priority over the autoland. You seem to be saying you believe it would autoland as a priority over the hover. I have no experience in this and I don't recall any threads where this sequence of events happened.
In this case, the Phantom was flying in ATTI mode when the remote controller disconnected from the Phantom. RTH is auto initiated 3 seconds after the remote controller disconnects. Since the Phantom was not using the GPS data at the time, it would have auto landed at its current location. While landing, it would have continued drifting away with the wind.
Had the OP set the "Remote Controller Signal Lost" setting to "Hover" in DJI GO (people rarely change this setting) , the Phantom would have drifted away with the wind at its current altitude until the battery reached the critically low level. At that point, it would have auto landed at its current location (while continuing to drift with the wind) .
Ok - great explanation, thanks! There is a chance, of course, that the AC still sensed the control signal after losing the wifi, which means the landing would have been delayed a bit. But yeah. Thanks again.
Of course. After the flight log ends, all you can do is take an educated guess. In this case, assuming the remote controller also disconnected allows one to estimate the closest possible landing spot. If the Phantom is not at that spot, then you would continue searching in the direction it was heading.
Late to this discussion, and a newbie, so please excuse a possible uneducated question…but, why wouldn't you have the Remote Controller Signal Lost set to "Return-to-home"? Would that option fail in this situation anyway?
That's the best setting for most flights. If you're flying from a boat (for example) , you might want to change it to "Hover" instead to prevent the Phantom from flying back to the last marked home point (which could be over water) .
I've never seen it fail. The problem is that the Phantom does not always return home when RTH is initiated. It could also do things like:
Auto land at its current location if flying in ATTI mode (like in this case)
Auto land at its current location if the GPS signal is not strong
Start flying back and need to auto land before it makes it back due to reaching the critically low battery level (happens often when flying in strong winds)
Crash into an obstacle on the way back to the home point
Flying from a boat…ah ha! Hadn't considered that scenario.
Thanks for the explanations.
Hey thanks for the replies and the help. Just the conversation between us has taught me and my friends a lot. I've yet to find the mia drone, but the property that it looks to have dropped on is gated so I'm waiting to get permission. Thanks again.
Hi. I lost my phantom 3 st anyone can help me retrieve but I can't upload the flight log pls helpp…
You can upload your flight log here . See the instructions on that page if you need help finding your flight log.
Classifieds
Remember Me Forgot Password?
Aircraft - Electric - Multirotor Drones Multirotor Drone Talk Discussion RC Signal Lost & Disconnected On The Phantom 3 DJI Go App
Electric Flight
Advertising
Our Sponsors
Review Policies
Terms of Service
Privacy Policy
Site History
Mark Forums Read
Member Search
Upcoming Articles
Do Not Sell My Data
Manage Consent
Back to Top