Phantoms Are Back With a Bit More Melancholy & Their Best Work to Date
Since signing with Foreign Family Collective, the longstanding L.A.-based duo has found the creative freedom that's fostered their inventive new LP.
By Katie Bain
Share this article on Facebook
Share this article on Twitter
Share this article on Flipboard
Share this article on Pinit
+ additional share options added
Share this article on Reddit
Share this article on Linkedin
Share this article on Whatsapp
Share this article on Email
Print this article
Share this article on Comment
Share this article on Tumblr
Phantoms are a classic hometown success story, although that story looks a bit different in the entertainment capital of the world.
Both L.A. natives, the pair — Vinnie Pergola and Kyle Kaplan — grew up in the television industry as child actors. Pergola did guest spots on That's So Raven and The Bernie Mac show, while Kaplan appeared in episodes of shows like CSI: Miam i and Hannah Montana.
"We were like, the working class of child actors, not the stars," Kaplan says on a hot Thursday afternoon, where the guys are posted up on a rooftop patio in L.A.'s Echo Park neighborhood. Pergola and Kaplan were 15 when they met at an acting event at an acting event, hit it off and started a rock band, which they worked on from their parents' garages in Encino and Simi Valley. Then, they discovered Justice and the world shifted on its axis.
See latest videos, charts and news
"We went to their show at The Fonda [in 2007], and everything changed for us," says Kaplan. "We had to figure out how to make electronic music."
Friday Dance Music Guide: The Best New Music From Peggy Gou & Lenny Kravitz, Yaeji, Logic1000 & More
After that packed, sweaty show — an apex moment of the L.A. bloghouse era — the guys, then 17, borrowed the name of a Justice song and started making dance music as Phantom. Over time, because there were two of them, they just became Phantoms . They weren't old enough to drink legally, but they got deep into the L.A. scene nonetheless, hitting Cinespace Tuesdays and Banana Split Sundays — both hip kid party meccas in that era — sneaking into shows with fake IDs and once opening for DJ AM.
"I look back at that time and feel so lucky that we got to be a part of it," says Pergola. Then the EDM boom happened and, Kaplan says, "that was sort of the end of it." Phantoms went on hiatus, Pergola started school at Santa Monica College and Kaplan continued acting.
"It wasn't going well, and I was just kind of miserable there," he recalls. "I was like, '[Vinnie], I don't want to like act anymore. I just want to make music. Let's go for it and figure this out.'"
By the mid-2010s Phantoms were resurrected, with the guys recruiting pals from their acting days as collaborators. Kaplan's friend and former roommate Nicolas Braun, with whom Kaplan appeared on the series 10 Things I Hate About You and who now plays Cousin Greg in Succession , did vocals on Phantoms' 2015 single "Broken Halo." Pal Hayley Kiyoko guested on a track from their 2017 self-titled debut LP and Vanessa Hudgens sang on 2018 single "Lay With Me."
But while the guys had momentum — touring steadily since 2015 and notching 105.2 million on-demand official U.S. streams, according to Luminate — over time felt out of sync with what their former label, Casablanca Records, was asking from them.
"We felt a little stifled," says Kaplan. "We were sort of told we need to make bops… something that's just selling a lot and streaming really well."
They fell into a creative rut that was eventually exacerbated by the pandemic, and while a 2020 trip to London just before the pandemic yielded results in a pair of stellar singles with U.K. vocalist Jem Cooke (Camelphat), ultimately, the creative differences lead to them parting ways (in a mutually friendly way, they say) with Casablanca.
"I think they could tell we were going in a direction where we weren't chasing, like, dance radio hits," says Kaplan. "We had a lot of pressure to do that in the past, and at that time we were fine with it — but as we grew up and evolved, we wanted to take our music more seriously and say what we wanted to say in our voice and not care so much about getting to number one on dance radio, which seemed to be their only concern."
Luckily, the home for the type of mature, experimental, emotionally honest style of music they were envisioning was already in their network. "We've always been sort of the the weird stepchildren of Foreign Family," Kaplan says of ODESZA 's longstanding label. "We knew all those guys really well. We have the same agent, so we met them early on in our career, in like, a real friendship kind of way, but we never worked together."
That changed when Phantoms signed with Foreign Family Collective last year, with the move facilitating the creative freedom and support they'd been after.(Phantoms continues to be managed by Little Empire Music.) "We get real feedback from [Foreign Family] that's not just like, 'this doesn't feel like a hit,'" says Kaplan.
Logic thus follows that the partnership has yielded Phantoms' best work to date, their sophomore album This Can't Be Everything . Out today (August 12), the 11-track LP is has style and attitude and a tough sort of sex appeal, with the complex, largely IDM-oriented productions encompassing sophistication, originality and a balance of outright danceability and a bit of the world-wariness that often comes with age.
While one can imagine two teenagers blasting this album in the car when drive over the hill from the Valley into Los Angeles for a night out, Pergola notes that "they're not songs for necessary like, turning the stereo up and going out on a Friday night. They're kind of melancholic, and I think they grow on a listener over time."
"These songs," Kaplan says, "are the opposite of bops."
While This Can't Be Everything marks a genuine elevation moment for Phantoms, they're expectations for the album are realistic. The guys are clearheaded about how the algorithm can make music difficult to find and realize their output has never really yielded immediate streaming surges.
"I like to think in my own head that it's because people need to sit on it for a bit to sort of understand it," Kaplan says. "[For me success for this album] is just people knowing the songs."
Fans will have the chance to fully experience the tracks on a soon-to-be announced Phantoms headlining tour, for which they'll sing and play live in performances made of entirely of their own music. And with this, they've also got another goal in mind: The tour includes a set at The Fonda in Hollywood, which will put the guys back in the spot where they first had the idea to make electronic music.
They say selling it out would be huge — but agree that either way, the teenage versions of themselves sweating in that crowd 15 years ago would simply be impressed to see their name on the marquee as headliners.
Get weekly rundowns straight to your inbox
Want to know what everyone in the music business is talking about?
Get in the know on.
Billboard is a part of Penske Media Corporation. © 2023 Billboard Media, LLC. All Rights Reserved.
optional screen reader
Charts expand charts menu.
Billboard Hot 100™
Billboard 200™
Hits Of The World™
TikTok Billboard Top 50
Song Breaker
Year-End Charts
Decade-End Charts
Music Expand music menu
Culture Expand culture menu
Media expand media menu, business expand business menu.
Business News
Record Labels
View All Pro
Pro Tools Expand pro-tools menu
Songwriters & Producers
Artist Index
Royalty Calculator
Market Watch
Billboard Español Expand billboard-espanol menu
Cultura y Entretenimiento
Honda Music Expand honda-music menu
Latest Release
AUG 11, 2023
Splash House, August 2023 (DJ Mix)
Just a Feeling (feat. Vérité)
Phantoms · 2017
Say It (feat. Anna Clendening)
Disconnect · 2019
Are You Up (feat. Shaylen)
Lay With Me (feat. Vanessa Hudgens)
Lay With Me (feat. Vanessa Hudgens) - Single · 2018
Designs for You
One In A Million
One In A Million - Single · 2020
Lay It All On Me
Lay It All On Me · 2022
Pulling Me In
Agenda (feat. Nicole Millar)
Agenda (feat. Nicole Millar) - Single · 2018
Want to Know
Want to Know - Single · 2020
Music Videos
Singles & eps, compilations, more to hear.
The cover stars talk about their new single "One In A Million."
The duo construct a mix "themed around spending a day with us."
About Phantoms
A Los Angeles-based EDM duo featuring the talents of Kyle Kaplan and Vinnie Pergola, Phantoms deliver icy/hot electro-dance beats with a dash of techno and heavy dose of pop hooks. The self-described "alternative electronic" group emerged in 2016 and caught fire the following year with the chart-topping single "Just a Feeling" (feat. Vérité). More hits followed, including "Say It," "Moonlight," and "Firepit," the latter of which appeared on the duo's 2022 sophomore full-length effort, This Can't Be Everything.
Similar Artists
Anabel englund, hayden james, select a country or region, africa, middle east, and india.
Côte d'Ivoire
Congo, The Democratic Republic Of The
Guinea-Bissau
Niger (English)
Congo, Republic of
Saudi Arabia
Sierra Leone
South Africa
Tanzania, United Republic Of
Turkmenistan
United Arab Emirates
Asia Pacific
Indonesia (English)
Lao People's Democratic Republic
Malaysia (English)
Micronesia, Federated States of
New Zealand
Papua New Guinea
Philippines
Solomon Islands
Bosnia and Herzegovina
France (Français)
Deutschland
Luxembourg (English)
Moldova, Republic Of
North Macedonia
Portugal (Português)
United Kingdom
Latin America and the Caribbean
Antigua and Barbuda
Argentina (Español)
Bolivia (Español)
Virgin Islands, British
Cayman Islands
Chile (Español)
Colombia (Español)
Costa Rica (Español)
República Dominicana
Ecuador (Español)
El Salvador (Español)
Guatemala (Español)
Honduras (Español)
Nicaragua (Español)
Paraguay (Español)
St. Kitts and Nevis
Saint Lucia
St. Vincent and The Grenadines
Trinidad and Tobago
Turks and Caicos
Uruguay (English)
Venezuela (Español)
The United States and Canada
Canada (English)
Canada (Français)
United States
Estados Unidos (Español México)
الولايات المتحدة
États-Unis (Français France)
Estados Unidos (Português Brasil)
美國 (繁體中文台灣)
Phantoms's Biography
#united states
Share this post on Facebook.
Share this post on Twitter.
Share this post on Pinterest
Share this post on Google+
Share this post via email.
Relentless Beat of the Week: Phantoms – 'Only You' July 29, 2022
RB Weekend Preview: Phantoms, DJ Jazzy Jeff & DJ Scratch, BIJOU, Sikdope September 10, 2019
Artist Spotlight: Phantoms August 19, 2019
Phantoms Release 7-Track EP 'Disconnected' July 23, 2019
Phantoms Drops 'Designs for You' March 28, 2019
Relentless Beat of the Week: Phantoms – 'Are You Up' February 22, 2019
Receive a weekly recap of upcoming events and the latest EDM news direct to your inbox.
Events Coming Soon
Nov 17 Cristoph - Darkstar
Nov 17 Radiance ft. Dommo + more - Gentle Ben's
Nov 17 Will Sparks - Sunbar
Nov 17 DJ Pauly D - Maya Dayclub
Nov 18 Rockin' Boots | Glendale Live! - The Lot
Nov 18 San Holo - Wet'n'Wild Hawaii
Nov 18 Ray Volpe – VOLPETRON ASCENDS TOUR - El Rey Theater
Nov 18 ROSSY - Darkstar
Nov 18 Blossom - Sunbar
Nov 22 RL Grime - Marquee Theater
Nov 22 HOL! - Sunbar
Nov 22 Blackchild - Darkstar
Nov 24 Wenzday - Darkstar
Nov 25 Gabriel & Dresden - Darkstar
Nov 25 Cedric Gervais - Sunbar
Dec 01 Moon Boots - HB Social Club
Dec 01 Boombox Cartel - Sunbar
Dec 01 Danny Avila - Darkstar
Trending News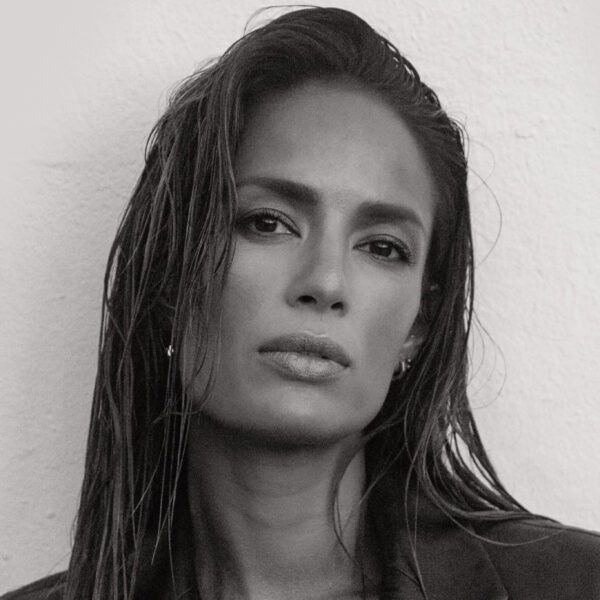 Latest News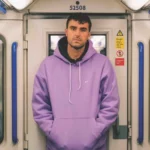 SMS Updates
Join our community by texting us at our number below..
Copyright © 2023 Relentless Beats LLC. All rights reserved. Use of this site constitutes acceptance of our terms & conditions and privacy policy .
Phantoms (DJ Set)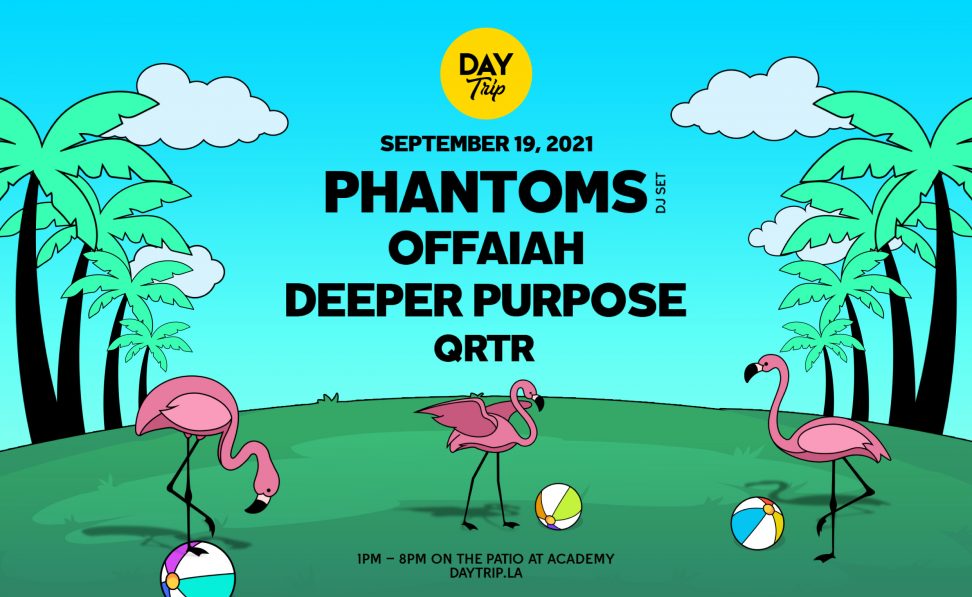 Gather your flock and get down with Phantoms, OFFAIAH, Deeper Purpose, and QRTR on Sun 9/19🦩☀️
Tickets → http://daytrip.la
Performing Artists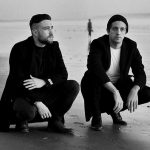 Deeper Purpose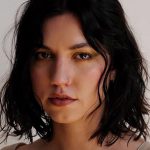 You might also like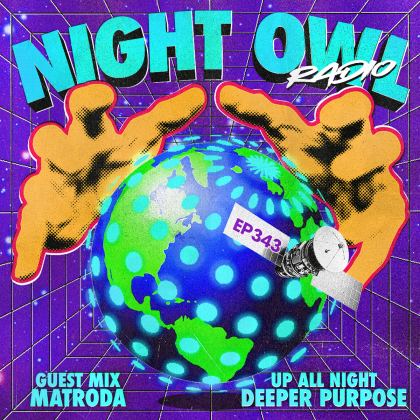 'Night Owl Radio' 343 ft. Deeper Purpose and Matroda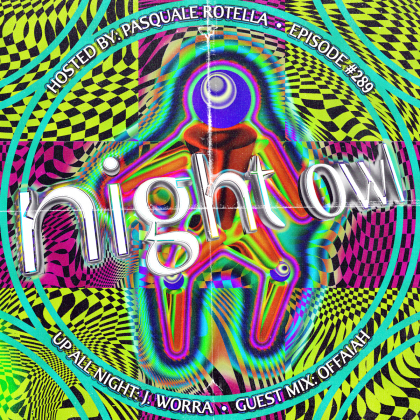 'Night Owl Radio' 289 ft. J. Worra and OFFAIAH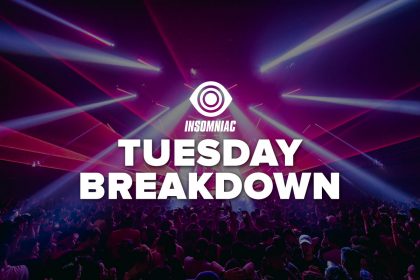 Tuesday Breakdown: April 23, 2019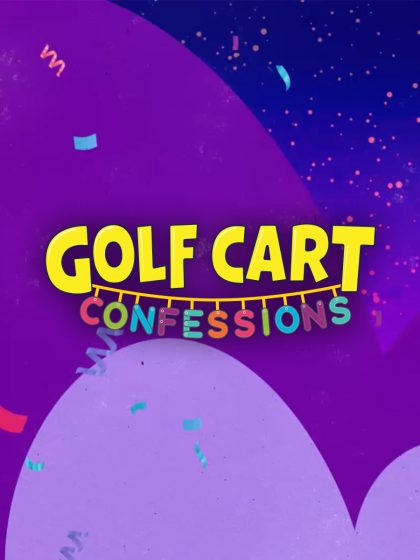 Watch 'Golf Cart Confessions' Episodes 25–27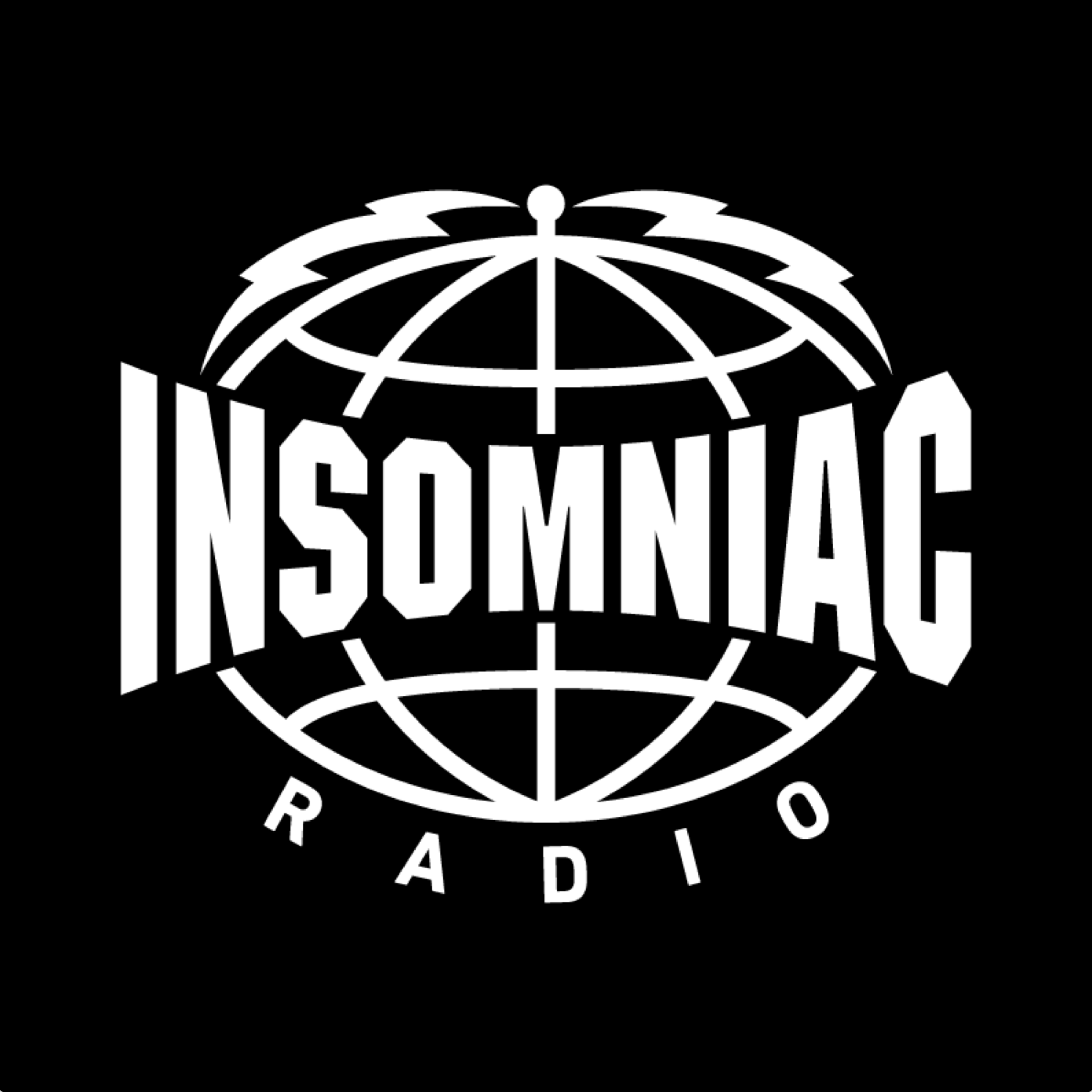 1 Sounds of our festival stages streaming 24/7. INSOMNIAC RADIO

New comments
Military Photos
Russian Military
Anti-Aircraft
SA-21/S-400 Triumf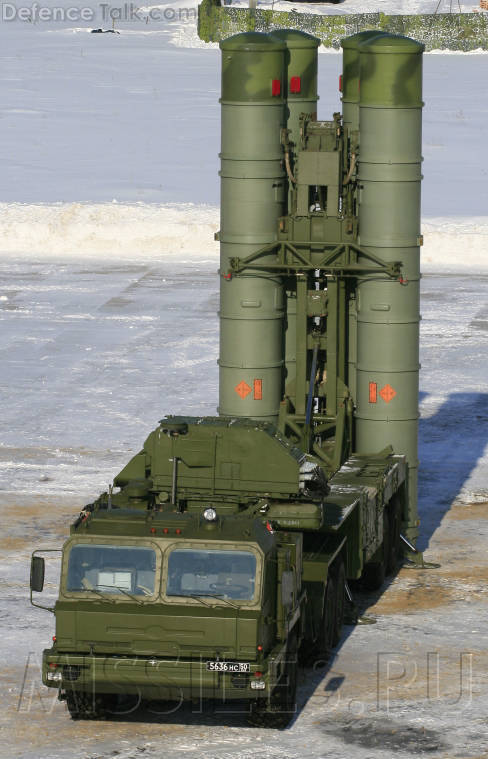 5P85TM Launch Unit for S-400
Media information
Share this media.
This site uses cookies to help personalise content, tailor your experience and to keep you logged in if you register. By continuing to use this site, you are consenting to our use of cookies. Accept Learn more…
Persona 5 Tactica Review
Mind over matter..
Persona 5 Royal is the kind of complete experience that left me wanting for nothing, and so I have some mixed feelings about its spinoff games. And Persona 5 Tactica, which moves the groovy action to a satisfying grid-based combat system, doesn't fully succeed in making me feel the way the original, epic JRPG did. But still, it's nice to get to see some of my favorite characters again. And Atlus' combat designers have shown that their skill at making fast-paced, punchy battles that reward clever planning translates nicely to the turn-based tactics genre.
The art style took a little bit of warming up to, as well. The entire cast has been partially chibi-fied, if that's the correct term – though Morgana, hilariously, doesn't really look much different. That threw me off at first, but eventually I more or less stopped noticing. The art direction is definitely very Persona 5, from the menu screens to the mysterious, sprawling Kingdoms that take the place of palaces this time around. Leblanc looks a bit too bright and cheery; I barely recognized it. But all the new friends and foes show off the sort of zany imagination I've come to expect from this universe.
Persona 5 Tactica Screenshots
And of course, you can't call yourself a Persona 5 game without a hard rocking, energetic, jazzy soundtrack. Composer Toshiki Konishi pulled me back into those immaculate vibes immediately with toe-tapping new tracks for hanging out at the hideout, investigating strange new worlds, and general ass-kicking. Vocalist Lyn Inaizumi is back as well, with some memorable performances, including a new boss fight track. These jams aren't quite on the level of "Beneath the Mask" or "Rivers in the Desert" from the main game. But what is, right?
Overall, I was impressed with Altus' ability to translate the feel of the Persona combat system to a tactics game as well. Every turn is still about trying to set up combos, but now you'll be darting around the battlefield, taking cover, pushing or luring out enemies, and finishing with a flashy team-up maneuver. It's engaging in a lot of the same ways traditional Persona JRPG battles are, in that you can't get far simply by charging in and focusing your strongest attacks on the first thing you see. Success takes observation, planning, and experimentation.
Run It Back
The ability to rewind to your previous turn is very welcome, too. At first, I was afraid it would make things too easy. But each of these missions is pretty short to begin with, rarely taking more than 10 minutes, so even starting all the way over isn't terrible. And being able to change up your plan from the moment you knew it went wrong just cuts back on repeating the same exact moves multiple times, since enemy behavior doesn't seem to have any randomness.
What other genres do you think would make for a good Persona 5 spinoff game?
Rather than specific enemies having strengths and weaknesses to certain elements, every attack type in Tactica inflicts a status effect that usually has to do with movement. Wind spells push the target a long distance away from the caster. Psy abilities lure the enemy toward you. Gravity can pull a group of enemies toward a specific point. I found lots of interesting ways to use these in combination to set up big combos, since Tactica's version of an all-out attack requires you to basically draw a triangle around multiple enemies with your three party members. But the downside of this approach is that some elements are simply better than others. Fire feels very underpowered, for instance, since it doesn't have a movement effect and you'll never run into an enemy that's weak to it. Sorry, Ann, you're on the bench for this one. I also wish there were more finishers available.
Party customization is definitely much simpler than a mainline Persona game, but it's still fairly extensive. The only equipment you can upgrade are guns, with melee damage increasing automatically as your party levels up. But there are well over 100 fusible Personas to unlock and, for the first time, anyone can equip them as a "sub-Persona," not just Joker. So if you want to give Panther a gravity spell… looks like you're back on the varsity squad! Everyone will still be best at a certain thing, though, since they can only upgrade their main element through personalized skill trees.
Joining the familiar cast of Phantom Thieves is Erina, a fiery freedom fighter from this new corner of the Metaverse. The writing for some of the other characters feels a bit stiff, and without social links to give me mechanical rewards for dialogue choices, I really felt how long I spent in overly-wordy conversation scenes. It's way more chatter than would have been needed to tell this story effectively, and a lot of it comes off as meaningless filler. But Erina is a high point, with newcomer Leeanna Albanese bringing depth and determination to the revolutionary leader.
The story takes a while to get going, but it eventually builds up to some interesting philosophical questions as it explores a different kind of cognitive world over the course of about 40 hours. If you're familiar with the basics of the Persona series, I don't think it will take you too long to figure out roughly what's going on. But the journey is still worth it, with each of the kingdoms you'll conquer offering a memorably malevolent ruler, a distinct visual style, and varied tactical encounters. I especially liked some of the Fire Emblem-style side quests, which feature one or two characters and must be completed with a set of unique restrictions, like getting across a large map while only taking damage twice.
Len's Top Tactical RPGs
The boss fights, on the other hand, I found a bit disappointing. While they're normally a highlight of Persona games, putting your skills to the ultimate test in unique ways, the ones in Tactica didn't really make me sweat. It's usually pretty obvious what you need to do to win. Sometimes you're even told the solution outright. And rarely did I feel like I had to put my squad in serious danger to execute that dance. The Shin Megami Tensei franchise is known for its difficulty – that's part of what I like so much about it. But Tactica just isn't on that same level, even if you're going for all of the optional bonus objectives on every map. It's also missing a meaningful resource management angle, since there's no ticking clock on the campaign, you have fewer tough choices about what to do with your hard-earned cash, and you get back all of your SP after each battle.
When all is said and done, I had a really good time with Persona 5 Tactica. It's a smaller, easier, less epic experience than its JRPG big brother, but none of that spoils the adventure too much. The combat is quick, clever, and exciting, even if – along with the writing and art style – it seems geared toward younger players or an overall more casual experience. Getting to spend another 40-some hours with my beloved Shujin classmates and bob my head along to some of the best music in video games is well worth my time. Long live the revolution!
More Reviews by Leana Hafer
Ign recommends.
Music + Concerts | Thanksgiving weekend: 10 fun events to work off…
Share this:.
Click to share on Facebook (Opens in new window)
Click to share on Twitter (Opens in new window)
Click to share on Reddit (Opens in new window)
Click to print (Opens in new window)
Food & Drink
Amusement Parks
Theater & Arts
Things To Do
Music + concerts, subscriber only, music + concerts | thanksgiving weekend: 10 fun events to work off the holiday feast, from comedy sets to live concerts, here are the shows to be at in southern california during thanksgiving weekend on nov. 24-26..
As the familiar aroma of Thanksgiving dinner fills the air on Thursday, Nov. 23, Southern California residents can indulge in more than just culinary delights. This particular holiday weekend offers a variety of entertainment events, providing the perfect opportunity to burn off a few of those extra calories.
So, whether you're seeking a calorie-burning escape or a bonding experience with loved ones who came to town to visit, there's plenty to choose from during the weekend of Nov. 24-26.
Maná (Fher Olvera pictured performing on the first of eight sold-out shows at the Forum in Inglewood on Friday, March 18, 2022) will return to Kia Forum on Nov. 24-25. (Photo by Drew A. Kelley, Contributing Photographer)
Comedian and actor Frankie Quiñones (pictured at the 2023 Film Independent Spirit Awards Nominee Brunch at Hotel Casa del Mar on February 11, 2023 in Santa Monica) will headline four shows at Irvine Improv on Nov. 24-25. (Photo by Jerod Harris, Getty Images for 2023 Film Independent Spirit Awards Nominee Brunch partners)
Steve Aoki will play a special post-Thanksgiving show in Costa Mesa at Time Nightclub on Nov. 24. (Photo by Ethan Miller, Getty Images)
Here's a list of events happening across Southern California on Thanksgiving weekend.
Electronic music producer RL Grime will hit the road over the Thanksgiving weekend, bringing his beats to fans in support of his latest record, "Play," which dropped back in September. Jawns and 33 Below will open. 8 p.m. Friday, Nov. 24 at Toyota Arena, 4000 Ontario Center, Ontario. Tickets start at $69.50 at Ticketmaster.com .
Frankie Quiñones
Comedian and actor Frankie Quiñones, known for his role as Luis in "This Fool" on Hulu, will be providing some post-holiday comic relief in Orange County. 7:30 p.m. and 9:45 p.m. on Nov. 24 and 7 and 9:30 p.m. on Nov. 25 at Irvine Improv, 527 Spectrum Center Drive, Irvine. Tickets start at $27 with a two-item minimum purchase requirement in the showroom for all guests at Ticketweb.com .
Insomniac Events is hosting a special performance by DJ Steve Aoki , who will be taking control of the decks for the night. Fans can expect to hear an array of genres within Aoki's set and they may be the lucky one to be smashed by one of his signature sheet cake tosses. 9:30 p.m. Nov. 24 at Time Nightclub, 1875 Newport Blvd., Costa Mesa. Tickets start at $85 at Ticketweb.com .
Ramón Ayala
Join norteño accordion king Ramón Ayala for a post-Thanksgiving show. Ayala will flip through his greatest hits like "Mujer Paseada," "El Federal De Caminos," and "Mi Tesoro." 8 p.m. Nov. 24 at The Mayan, 1038 S. Hill Street, Los Angeles. Tickets start at $60 at Ticketon.com .
Following two sold out shows at Kia Forum in Inglewood in February, Mexican rockers Maná are back at it with another pair of shows for the group's México Lindo y Querido Tour. The shows are set to celebrate the group's love for Mexico, while presenting some of its greatest hits like "Oye Mi Amor" and "Rayando el Sol." 8:30 p.m. Nov. 24 and Nov. 25 at Kia Forum, 3900 W. Manchester Blvd., Inglewood. Tickets start at $49.50 at Ticketmaster.com .
Afro Friendsgiving
At Afro Friendsgiving, participants are in for a vibrant celebration of Caribbean culture. Throughout the night, they'll hear Afrobeat, dance and reggae music from various DJs that will set the tone in the spirit of Thanksgiving. The event goes beyond music, offering a selection of Afro-Caribbean cuisine, featuring dishes such as jerk chicken, jollof rice plantains and more. A variety of drinks and cocktails will also be available. 10 p.m. Nov. 25 at Space 111 Studios, 111 W. 17th Street, Los Angeles. Tickets start at $10 at Eventbrite.com .
The Pharcyde
Los Angeles-bred '90s super rap group The Pharcyde is celebrating its 30-year anniversary of "Bizarre Ride II The Pharcyde" in Orange County. Hip-hop group Tha Alkaholiks will open the show and be celebrating the 30-year anniversary of its album "21 & Over." 5:30 p.m. Nov. 25 at Garden Amp, 12762 Main Street, Garden Grove. Tickets start at $30 at ticketweb.com .
St. Louis-based rapper Sexxy Red is on tour in support of her album, "Hood Hottest Princess." She'll spend two nights in Los Angeles, playing tracks like "Pound Town" and "SkeeYee." 8 p.m. Nov. 25 at The Wiltern, 3790 Wilshire Blvd., Los Angeles. Tickets start at $57 at AXS.com . Also: 8 p.m. Nov. 26 at Hollywood Palladium, 6215 Sunset Blvd., Los Angeles. Tickets start at $54 at Livenation.com .
Knuckle Puck
For those craving an adrenaline rush after their Thanksgiving dinner, pop-punk group Knuckle Puck will get you up and moshing with songs like "Untitled" and "No Good." 6 p.m. Nov. 25 at Riverside Municipal Auditorium, 3485 Mission Inn Ave., Riverside. Tickets start at $34 at Livenation.com . Also: 6 p.m. Nov. 26 at The Regent Theater, 448 Main Street, Los Angeles. Tickets start at $34 at Ticketmaster.com .
Dramatique!
The Upright Citizens Brigade Theatre has a treat in store for those looking for a blend of musical entertainment and silliness. Despite the play's tagline, "Serious singers, singing a serious musical," attendees should expect the opposite. This improvised musical performance will showcase acts from "Les Misérables," "Miss Saigon," "Evita," "Jesus Christ Superstar" and "The Phantom of the Opera." 7 p.m. Nov. 26 at Upright Citizens Brigade Theatre, 5919 Franklin Ave., Los Angeles. Tickets start at $10 at eventbrite.com .
Newsroom Guidelines
Report an Error
More in Music + Concerts
Music + Concerts | Darker Waves set times: Here's when New Order, Tears for Fears and more will play
Music + Concerts | Rolling Loud 2024 lineup: Nicki Minaj, Post Malone and Lil Uzi Vert top festival
Music + Concerts | Enrique Iglesias, Ricky Martin and Pitbull add tour stops in Palm Desert and Anaheim
Music + Concerts | How to see the Jim Irsay Collection of priceless pop culture artifacts for free in L.A.
Momentum's first electric bicycle with a throttle also has a neat glovebox
Giant Group, one of several leading bicycle manufacturers, has just revealed its first throttle-enabled electric bike. The new model is being released under the company's Momentum sub-brand of more affordable bikes designed for street, utility, and commuter use. From the looks of things, the new Momentum Cito E+ seems like a great first shot at a throttle e-bike, and even comes with interesting options like a glovebox.
More major bicycle manufacturers – the kind you'd typically see in higher-end bike shops – are incorporating throttle-enabled electric bikes into their lineups.
Unlike assist-only electric bikes, which use a pedal assist system that only engages the electric motor when the rider is actively pedaling, throttle-enabled electric bikes can be powered even when the pedals are idle. A handlebar-mounted throttle actuates the motor power similarly to a moped.
Throttle-enabled electric bikes make up the vast majority of e-bike sales in North America, especially in the cargo and utility markets where heavy loads can be harder to get rolling under pedal power, even with motor assist.
The Momentum Cito E+ leans heavily into the utility bike segment of the bicycle spectrum, and its included throttle is likely to help the bike see an expanded market of riders that have grown accustomed to the safety net of a throttle.
It's not just a hand throttle that helps the Momentum Cito E+ stand out. The bike also packs in surprisingly good performance.
The 750W rear hub motor maxes out the legal limit for motor power on an e-bike in the US, and the large 780Wh battery offers more range than most electric bikes on the road today. That exact range depends on the power level, speed of riding, and the choice of throttle or pedal assist.
Momentum says pedal assist on ECO mode can net up to 75 miles (120 km) of range, though throttle control on POWER mode can drop that range down to 25 miles (40 km). A mix of the two should land riders somewhere in the middle.
For faster riding, the Cito E+ can be user-unlocked from its default Class 2 e-bike speed limit of 20 mph (32 km/h) up to a more exhilarating 28 mph (45 km/h), the fastest speed allowed by Class 3 e-bikes in the US. The throttle is only enabled while riding between 3.5 and 20 mph though, meaning you can't use it in the bike's top end (not allowed under Class 3 regulations in the US), and it's not available to get rolling from a start (though a handy torque sensor makes for responsive pedal assist when starting from a stop).
On the component side, Momentum is coming in hot with some great parts. You'll find four-piston hydraulic disc brakes, microSHIFT Acolyte 8-speed transmission, e-bike specific chain, full light package with 1,900 lumen headlight and turn signals, and included fenders. There's also a pile of accessories that turn this e-bike into a seriously heavy-duty utility bike.
As the company explained:
"With a total payload capacity of 408 pounds, the frame-integrated rear rack can carry over 130 pounds. With a wide variety of accessories, riders can outfit the Cito E+ to suit their needs and lifestyle. From daily errands to family and friends on board, it's designed to be customized. Riders can choose to customize with an add-on top tube with storage, mirrors, front rack, tote bag, rear rack, pannier bags, cargo straps, passenger seat, passenger bar, footrests, wheel guards, bench seat, center kickstand, and offers compatibility with third-party baby seats and other accessories."
That add-on top tube is especially interesting as it essentially adds a small glovebox to the bike, though at the cost of the step-through feature of the bike's frame. If you ask Momentum, that's a feature – not a bug. The company describes the accessory as "changing the low step-through frame to a sporty-looking diamond frame."
It's not the first electric bike glovebox we've seen (that honor goes to Serial 1 ), but it's still quite innovative. There's also a moped-style seat that is still height adjustable, meaning you can get a longer bench seat for comfort while still being able to adjust its height for proper leg extension when pedaling.
This launch marks the latest in a number of brands targeting the rapidly expanding utility e-bike market. Models like the RadRunner from Rad Power Bikes helped launch the category's rise to popularity, and ever since we've seen dozens of brands introduce utility-style bikes that combine elements of smaller diameter wheels with compact frames and heavy cargo weight ratings.
It's a category that serves many different types of riders as well as handles many different task-oriented purposes, making it a clear winner among customers who want one e-bike to serve many roles.
"The Cito E+'s impressive range and grip throttle gives riders the ability to go further than ever before—which is both energy saving and fun," said Phoebe Liu, chief branding officer of Giant Group, which includes Giant, Liv, Momentum and CADEX brands. "Our design team purpose-built the bike to be a total utility solution that integrates motorcycle design and best-in-class technologies. Whether heading to work, getting groceries or exploring the outdoors, the Cito E+ offers a natural riding experience."
Those looking to bring a Cito E+ home to their own garage will have to fork over US $3,200 , with the bike already available starting today. While that price is a bit higher than most budget utility e-bikes, it's within range of higher quality models from bike shop brands like those offered by Giant Group.
The price also includes bike shop service, as riders can head back to their local Giant dealer for access to service and support whenever they need it – something most direct-to-consumer internet brands can't offer.
FTC: We use income earning auto affiliate links. More.
Micah Toll is a personal electric vehicle enthusiast, battery nerd, and author of the Amazon #1 bestselling books DIY Lithium Batteries , DIY Solar Power,   The Ultimate DIY Ebike Guide  and The Electric Bike Manifesto .
The e-bikes that make up Micah's current daily drivers are the $999 Lectric XP 2.0 , the $1,095 Ride1Up Roadster V2 , the $1,199 Rad Power Bikes RadMission , and the $3,299 Priority Current . But it's a pretty evolving list these days.
You can send Micah tips at [email protected], or find him on Twitter , Instagram , or TikTok .
Micah Toll's favorite gear
Lectric XP 3.0 e-bike sale
Best $999 electric bike ever!
Rad Power Bikes sales
Great e-bikes at great prices!