Creating The Podracing Scene For Star Wars: The Phantom Menace Was A Long, Collaborative Process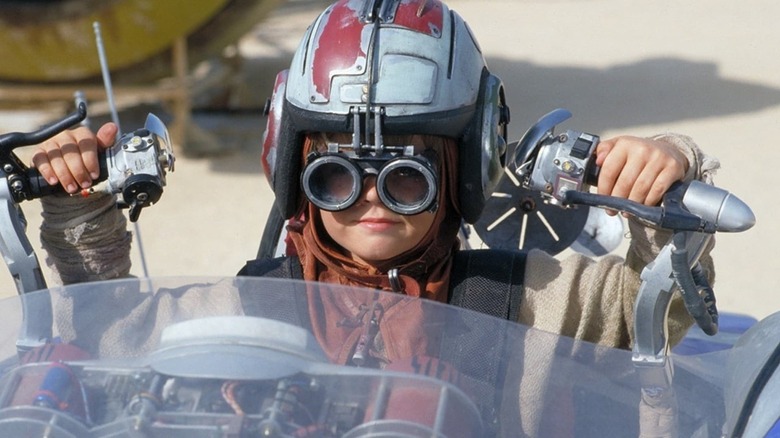 It's worth remembering that the span of time between the release of George Lucas' 1999 film " Star Wars: Episode I – The Phantom Menace " and the present day is now greater than the span of time between the releases of the original "Star Wars" and the "The Phantom Menace." For many years, "Phantom Menace" was discussed — endlessly — as the utter nadir of "Star Wars," inspiring a level of peeved punditry the internet is still recovering from. If a general overview of online "fan reactions" were any sort of gauge by which to measure a film's popular acceptance, then there hasn't been a good "Star Wars" movie since perhaps 1980. It inspired a generation-long crisis of pop culture adherence that manifested in a million hour-long YouTube thinkpieces and even documentary films . It would take about 20 years before "Phantom Menace" was relitigated and declared to be good, actually . 
One thing that can be stated categorically about "The Phantom Menace" is that it boldly pushed forward movie special effects. Lucas' film incorporated multiple GCI characters, many artificial environments, and several large-scale, ultra-detailed battle sequences that were created entirely in computers. From then on, big-budget studio genre films would increasingly employ green screens, animated characters, and fake environments. For better and for worse, "The Phantom Menace" predicted the future of blockbuster filmmaking. 
The standout effects sequence of "The Phantom Menace" is the mid-film podracing scene. Podracing is a fast-paced desert-bound sport wherein drivers sit in small cockpits that float a few feet off the ground. The cockpits are, in turn, tethered to a pair of high-powered jet engines that pull drivers at enormous speeds across the desert flats. 
In a 2019 retrospective with StarWars.com , editor Ben Burtt talked about how much needed to be invented in order to envision that sequence. 
From Young Indiana Jones to Young Darth Vader
In "The Phantom Menace," the young Anakin Skywalker ( Jake Lloyd ), a nine-year-old slave, has long been an enthusiast of podracing. He is also a gifted engineer, and has built his own vehicle in the hopes of racing himself one day. Thanks to an oblique bet made between the cruel slave-owning Watto (voice of Andy Secombe) and the benevolent Jedi Qui-Gon ( Liam Neeson ), Anakin finds himself racing to win his own freedom. 
Burtt, a sound editor on the original "Star Wars," and co-editor on "Phantom Menace" recalls the conversation he had with Lucas about the podracing scene, and how he originally incorporated techniques he pioneered for the 1992 TV series "The Young Indiana Jones Chronicles." Burtt said:
"George called me up to his office and he said he had a sequence that he wanted to try to develop as a videomatic, and this was a year or so before filming. It was the podrace. One of the things that I had specialized in as I was editing for him on ["The Young Indiana Jones Chronicles"] was fashioning up action sequences out of stock footage or animation or little models that we would work with ourselves on sticks or planes, and cutting together an action sequence such that it was like a living storyboard."
To briefly explain what a videomatic is: in animation, a "rough draft" of a scene will be made that incorporates only sketches and key movements laid over the already-recorded voice tracks, giving the filmmakers a sense of pacing and visuals of the scene prior to animation. A videomatic does the same thing, but employs photographs, some low-fi, live-action footage (in Burtt's casing, using planes-on-sticks). 
Sweding Star Wars
Burtt explains that, for the podracing sequence, he had to more or less invent a way to put together a videomatic with photographic sources. It was, at that point, new cinematic territory. The podracing sequence lasts for a substantial portion of "The Phantom Menace," and Burtt only had a page or two of notes to go on. He ended up filming his own child, and scrounging a great deal of stock footage. As he described it:
"I would pull shots from these various videos and sources, and then piece together a version of the podrace. I probably got a one- or two-page document which described essentially who was in the race and what the outcome was supposed to be. So that was what I started on. I cut together the stock footage. I needed shots of the racers in the pods, so I started by shooting my son Benny just sitting in a big laundry bucket, and blowing a [leaf] blower on his hair, and putting him in front of a screen, like a front-projection screen so it looks like he was zooming along."
From the description, Burtt was " sweding " his own version of "Star Wars," very much the same way a young fan or an amateur backyard filmmaker might. Indeed, "Star Wars" fan films have become such a vital part of the franchise's fandom, and annual awards are even held to celebrate them. Burtt was more or less making a "Star Wars" fan film as a means to practice for the real thing. 
Rubber alien heads
In addition to his son, Burtt roped in some of his friends for his podracing practice, threw some rubber heads on them, and let fly. Sadly, he does not mention the exact masks he bought, but it is amusing to imagine that his friends might have been, say, an alien Grey, Freddy Krueger, and Captain Kirk. The videomatic, sadly, has not been made available to the public for us to confirm. Burtt continued:
"I took one or two of his friends and I put alien masks on them, just rubber masks, Halloween sort of aliens, and made them into other podracers. Therefore, I had action of them in the cockpit, looking over their shoulders, driving, and so on. I could intercut this with all this other race footage I had lifted from other sources [...] I don't remember the exact timetable, but I came up with maybe a 25-minute long race [Laughs] and it had just about every possible interesting crash and thing I could imagine in it."
Burtt would then mix his some of his own homemade sounds. It should be noted that Burtt created many of the sound effects for the original "Star Wars," including R2-D2's beeping, the lightsaber humming, and the use of the Wilhelm Scream . For his work on "E.T. The Extra-Terrestrial," " Raiders of the Lost Ark, " "Indiana Jones and the Last Crusade," and "Star Wars," Burtt has won four Academy Awards. 
When Burtt would show his scrappy videomatic to Lucas, the director would give a few notes, talk about its editing and pacing, new ideas would be brainstormed, and Burtt would return to his home to refine the sequence. Back to the rubber alien heads.
Practice, practice, practice
Burtt said that he and Lucas used his videomatics as an elaborate rehearsal process. Once the time was to come to film and animate the podracing sequence, it would more or less come pre-edited. Burtt explained: 
"We essentially wanted to try all different kinds of gags, how many different ways cars could pass each other, how many different interesting combinations of situations Anakin can get into so that he can cleverly get out of it, and that sort of thing. We just played with this for a long time, months, as an exercise. He wanted to be prepared for shooting with a version of the race that could be shown to everybody in production so he could get an idea of the speed at which things would operate, the kind of angles we wanted."
In the final cut of "The Phantom Menace," the podracing sequence lasts just over 15 minutes. It's a massive action scene in the middle of a 136-minute movie. As mentioned above, it might also be the one portion of the film that audiences mutually appreciate. One might even be tempted to compare it to the chariot race from William Wyler's 1959 Biblical epic "Ben-Hur," a sequence that also lasted about 15 minutes. Although, for comparison's sake, "Ben-Hur" runs a massive 212 minutes. 
Burtt has continued to work to the present day, and continues to be associated with "Star Wars." In 2017, he worked on the animated series " Star Wars: Forces of Destiny ." He also played the voice of the title robot in " WALL-E ," a gig he returned to just this year. Burtt's sound has defined the sci-fi genre for a generation, and his work has always been impeccable.
Now This is Podracing
Now This is Podracing is the twelfth and final story mission in LEGO Star Wars The Skywalker Saga's Episode I: The Phantom Menace. This walkthrough covers how to complete each of its three Level Challenges, collect all five Minikits, and earn True Jedi Rank to achieve 100%.
Now This is Podracing Objectives
Complete the following to 100% the Now This is Podracing mission:
Challenge #1: Prodigy
Challenge #2: Spinning... That's a good trick!
Challenge #3: Yippeee!
Collect all 5 Minikits
Earn True Jedi Rank by collecting 30,000 studs
Follow the walkthrough to learn how to do each of these in the order they appear.
Now This is Podracing Story Walkthrough
This is a simple Minikit to earn, simply requiring you to destroy 4 Vulture droids in the dogfight portion of the level. You are in fact guaranteed to earn this as you progress through the level, as you must defeat 10 Vulture Droids to gain access to the Battleship.
On the underside of the Battleship, you'll note there is small antenna jutting out on each corner. These can be difficult to spot if you don't know what you're looking for (Look at the image below for reference). Upon destroying the fourth and final antenna you'll earn the Minikit.
A Challenge that you are likely to complete without realizing, this requires you to destroy 3 Vulture Droids in 5 seconds. Keep an eye out in space beyond the Battleship, as Vulture Droids will continue to spawn, often in small groups, so keep flying around and wait till a cluster are together then direct your fire to take out as many as possible.
Challenge #2: Spinning... That's a Good Trick!
All this Challenge requires is that you need to dodge-roll 3 times whenever an enemy ship gets a lock-on on your ship. You'll hear blaring noises and see a prompt surrounding either side of your ship to hit the dodge button. Do that three times and you're done!
This Challenge demands that you defeat all the defenses on the ship out in space without dying. This is quite simple to do; though you'll want to mainly ensure that you don't crash your ship into the battleship as you maneuver around.
True Jedi Rank
This is a very simple True Jedi to achieve. Simply destroy all the defenses on the outside of the ship and fly through the stud rings and you'll have 30,000 studs, and therefore True Jedi before you even head inside the Battleship.
Once you head inside the Battleship, you'll note there are a number of the brown MTT carriers hung up on either side of the corridor. Shoot as many as you can, and if you haven't destroyed 10 by the time you crash down, shoot the ones strung from the ceiling to reach 10 total destroyed and you'll earn the Minikit.
Once you've crash-landed within the Battleship, there will be multiple Droidekas on the floor in front of you. Shoot and destroy all of them to earn this next Minikit.
Completing the Mission
After destroying everything within the Battleship, and shooting the exposed batteries, a cutscene will play where Anakin escapes in his starfighter as the Battleship explodes, deactivating the droid army on Naboo. The Viceroy and the Federation are defeated, Palpatine is elected Chancellor and a celebratory parade is held in Theed as the story of the Phantom Menace draws to a close!
Now This is Podracing Free Play Walkthrough
As you re-enter this level via Free Play, you'll note a new race symbol off to the left of the Battleship. Approach it and accept to begin the race, where you'll need to speed through the green checkpoints and earn a gold medal to obtain the Minikit. This is a very forgiving race, allowing 100 seconds to pass through the 10 checkpoints.
Up Next: Episode II: Attack of the Clones
Top guide sections.
All Cheat Codes
Walkthrough
Datacard Locations
Was this guide helpful?
In this guide.

This is the Playable Phantom Menace Pod Racing Game We've Always Wanted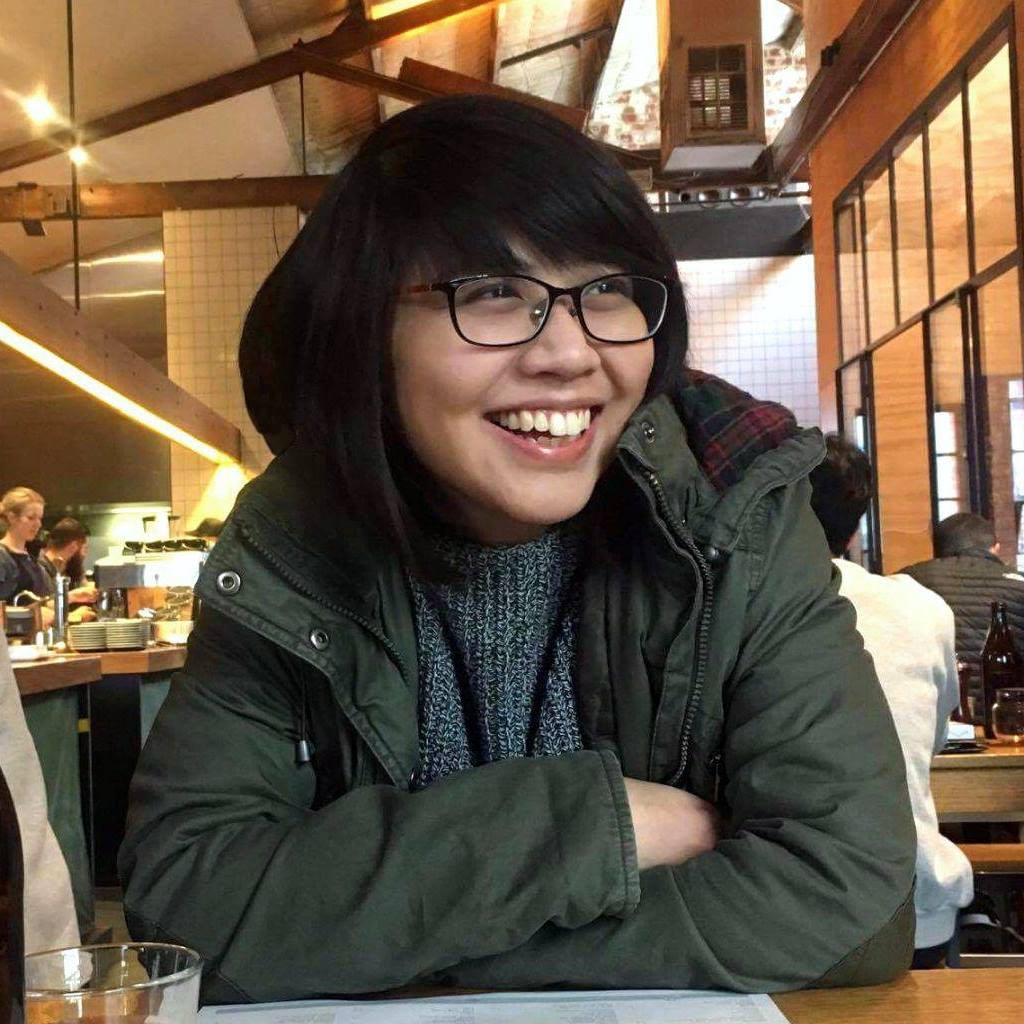 Whether you liked Star Wars: Episode I – The Phantom Menace or not, you have to admit, those podracing scenes were pretty darn awesome. All that tension as we were rooting for young Anakin Skywalker to win the race!
Sure, there are a whole bunch of podracing toys out there, including podracing LEGO sets, but a fully-playable, arcade-style LEGO mindstorms podracing game? LEGO enthusiast Alexis Dos Santos has answered our prayers.
Inspired by the 1999 racing game Star Wars Episode I: Racer , Alexis created this beauty powered by the LEGO Mindstorms EV3 robotics system, which features more than 6,000 pieces, 4 motors, and a touch sensor.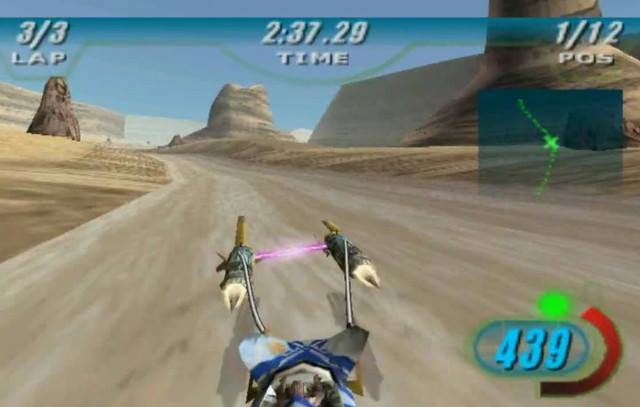 Players use a functioning joystick to steer their pod left and right across 5 lanes, avoiding obstacles like spaceship debris along the way. The lanes are made up of LEGO conveyor belts which each move at different speeds, increasing the difficulty level for players! Watch out though, one collision with an obstacle and it's game over.
Now this is podracing!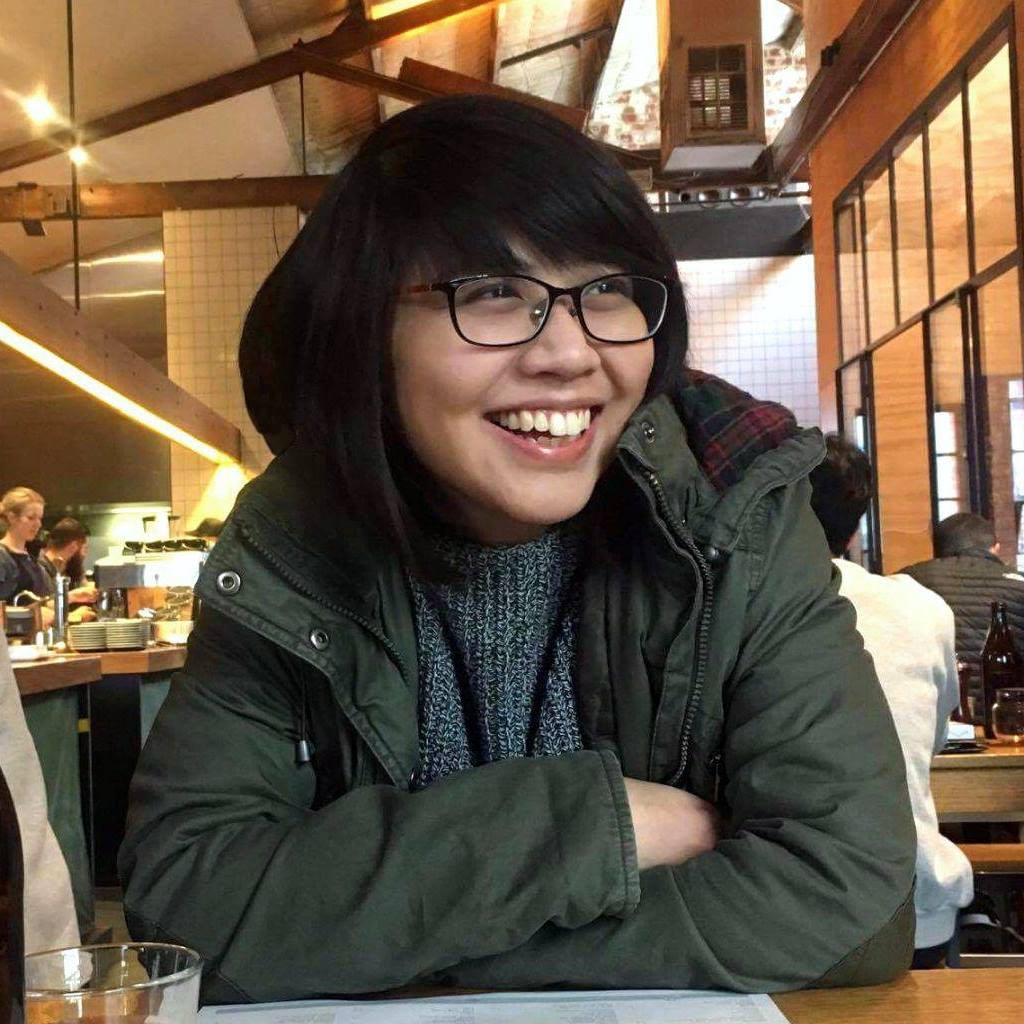 Joyce is a language nerd whose idea of a good time includes speed-solving Rubik's cubes and binging Netflix, all fuelled by drinking many, many mugs of tea.
You may also like
Star Wars Architect Dave Filoni Is Lucasfilm's Chief Creative Officer, Will Plan Franchise's Future
Building the future of Star Wars, one show at a time.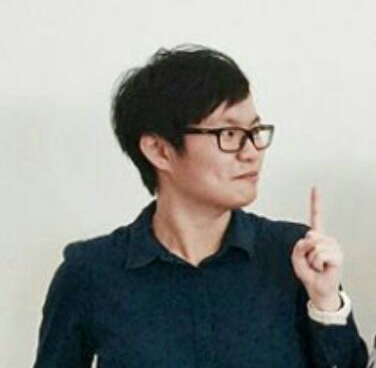 The 90cm Tall LEGO 76269 Avengers Tower Has 31 Mini Figures, Including Kevin Feige
Avengers! Assemble this towering 5,201-piece marvel!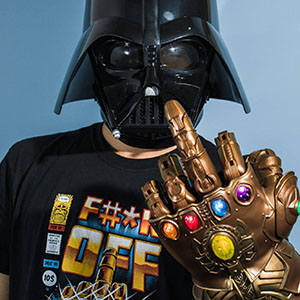 'Deadpool 3' Key Scene Pays Homage To 'Star Wars: Return of the Jedi'
A tribute to a galaxy far, far away.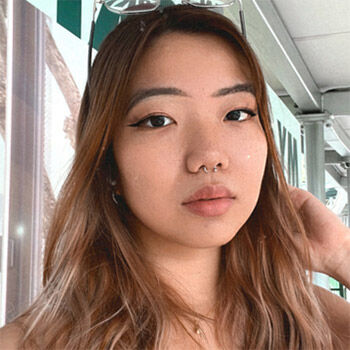 We Are Social
Recent posts.
'Scream VI' Star Melissa Barrera Dropped From Sequel Over Israel-Hamas War Comments

'Superman: Legacy' Adds Skyler Gisondo As Jimmy Olsen
Worlds Collide As Jackie Chan & Ralph Macchio Team Up For New 'Karate Kid' Movie
Geek Interview: 'For All Mankind' Team Wants Show To Be 'More Apollo 13, Less Moonfall'
Geek Review: Disney's Wish
Geekstagram.

We're geeks, & proud of it!
We are a collective bunch of geeks who love to share our passion with the rest of the world. Just like the Beholder we have adopted as our mascot, we have both depth and width of geeky topics we cover.
By visiting this page, you declare yourself one of us! If you have grown up with a steady diet of all things related to video games, Star Wars, Star Trek, sci-fi, gadgets, toys, Transformers one way or another, this will be your second home.
Latest Videos

What's New?
Anime/Comics
Board Games
Screen Rant
Star wars: 10 things you didn't know about pod racing.
Pod racing is briefly mentioned in Star Wars but it is an important sport for the world. Here are some little known facts about the pod racing.
Since The Phantom Menace isn't the most popular Star Wars movie, but it did feature one of the best lightsaber duels and portrayal of racing in a galaxy far, far away. The pod-racing scene from the first installment of the prequel trilogy was thrilling to say the least, a glimpse of what life was like in the Outer Rim territories, and for little Ani too.
RELATED:  Star Wars 9: 5 Reasons Palpatine Being A Clone Works (& 5 It Doesn't)
Though, the pod racing was limited to the movie and was never seen again, leaving fans with endless questions about its origin. With that, here are 10 Things You Didn't Know About Pod Racing.
Attack of the Clones Cameo
Pod racing wasn't seen after Phantom Menance , but it can be seen on a TV at a bar in Attack of the Clones . While Obi-Wan and Anakin are looking for Zam in the club, the camera pans over a few TV's, one of them featuring a pod race.
Think of it as a sports bar in a galaxy where aliens and humans come together to bet on the races. It's quick but it's there, and a fun nod to George Lucas's love of racing.
Sebulba is a dug from the planet Malastere, another outer rim territory where Pod Racing was popular. Like Tatooine , betting on the races was a popular method of getting quick money.
RELATED:  10 Continuity Errors In Star Wars: The Phantom Menace
This is where Sebulba got his start in the pod racing scene, and would later return after an embarrassing loss to Anakin. Not only that, but Sebulba's home planet also hosts the famous and indestructible Zillo Beast seen in Star Wars: The Clone Wars .
Illegal Modifificaitons (Flamethrower & Nail Shooter)
Sebulba isn't one to play by the rules but rather make his own. Some illegal modifications to his pod include a flamethrower and a nail shooter, ensuring no one would get ahead of him in the races.
RELATED:  15 Best Video Game Levels of 2019
The flamethrower would target the pilots while the nail shooter would aim for the engines, immediately taking the pod and the racer out fo the competition for good. Luckily, Anakin wasn't caught between these two and was able to take down the cheating Dug with some slick maneuvers.
Boonta Eve Arena
Mos Espa, and the Outer Rim for that matter, is full of outlaws that bend the rules and regulations of the Republic. But all of them gather for the Boonta Eve Classic as it's one of the most cherished sporting events.
RELATED:  Star Wars: 5 Reasons We're Looking Forward To Cassian Andor's Disney+ Series (& 5 Why We're Worried)
The arena itself is quite massive, seating up to 100,000 people comfortably and even offering private seating for those with the money for it. The Hutts, being the vile gangsters they are, want to make sure their game is marketed well and attached to more than just the scum and villainy of Mos Eisely , excuse me, Mos Espa.
Steelton Cable Demise
As many fans know Sebulba's pod loses control during the final lap when it latches on Anakin's. But many fans have wondered what actually happened to cause Sebulba's pod to break into pieces. The answer lies in the Steelton cable that kept his two engines intact, it was cut when it attached itself to Anakin's pod.
Sebulba's efforts to break away from Anakin meant the severing of his line that held the pods together. That what happens when you cheat, Sebulba, karma does exist in the world of Star Wars .
Banned by the Republic
Pod racing was labeled illegal by the Republic mainly because of its dangerous nature and betting spectators engaged in. Since Tatooine sits in the Outer Rim the Republic has little say on what goes on, meaning the people are left to fend for themselves.
RELATED:  Star Wars: 10 Spin-Offs The Fans Want & How To Make Them Work
Meaning, Podracing is only featured on a handful of planets, usually held in desolate areas where the law is nonexistent.
First of His Name
You may have noticed most of the racers in the Boonta Eve Classic were aliens, it's for a reason. Anakin was the first human to enter the Boonta Eve pod race, it wasn't until much later other people followed suit.
He can thank his Jedi reflexes for getting him into the race, otherwise, it's unlikely the little guy would have won, let alone finish the race in one piece.
Pod Racing Speed
Pod racers move pretty quickly, hitting speeds up to 700 miles an hour while they make their way around the track. It's no wonder Anakin needed his Jedi reflexes to get him through the race.
RELATED:  Star Wars: 5 Moments Where Padme Was A Great Diplomat (& 5 Where She Was The Worst)
Sebulba's pod, however, can go upwards of 800 miles an hour, giving his pod an edge. Though, his pod is filled with illegal modifications that allow him to win almost every time.
It's unknown who the first pod racers were, but the pods themselves weren't always connected by two or more roaring engines. The first pods on Tatooine were driven by animals and carts, think of Roman Calvary where an Archer shoots from the back. Boonta the Hutt (Hence the name, Boonta Eve Classic) held the first pod races and since then they were continued to honor him.
The Hutts are hard to like, but they did bring about one of the coolest sports in the Star Wars universe.
Imperial Intervention
It wasn't just the Jedi that fell during the great purge, but sports like Pod Racing too. With the Imperial Empire ruling the galaxy, pod-racing lost popularity during the Galactic Civil War.
RELATED:  Star Wars: 5 Ways The Prequels Are Consistent With The Original Trilogy (And 5 Plot Holes)
However, there were underground races on larger planets that had space for them. These races were a gamble as they avoided imperial detection and would be gone by the next morning for fear of being caught.
NEXT:  Star Wars: 10 Villains That Would've Been Better Than Palpatine In TROS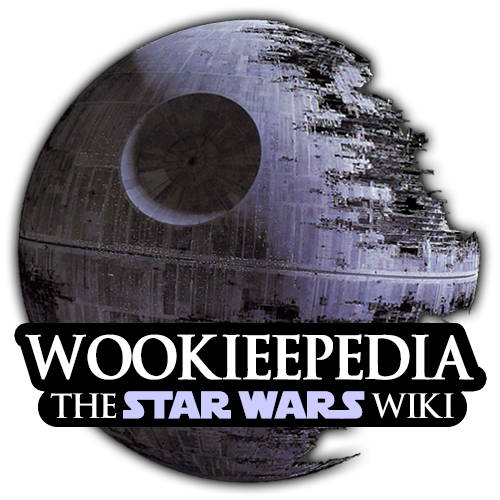 Star Wars Episode I: The Phantom Menace video game voice actors
Star Wars: Episode I Racer voice actors
Star Wars: Episode I The Phantom Menace voice actors
Scott Capurro

Scott Capurro was selected for the voice role of the red announcer in Star Wars : Episode I The Phantom Menace . The other head of the character would be played by Greg Proops . Proops and Capurro would play again his double character in the video-game Star Wars Episode I: Racer .
He talked about his role in Star Wars in the documentary Star Wars: Feel the Force .
Sources [ ]

Notes and references [ ]
External links [ ]
Greg Proops (Fode) & Scott Capurro (Beed) by Dennis Pellegrom on Star Wars Interviews ( 2010 ) (content now obsolete; archived from the original on February 5 , 2023 )
1 Darth Sidious
2 Baylan Skoll
3 Anakin Skywalker
Star Wars: Episode I - Racer
Nintendo 64
Nintendo Switch
Game Boy Color
PlayStation 4
Based on the podracing scene in the 1999 film Star Wars: Episode I - The Phantom Menace, Racer is a fast-paced arcade-style racing game where players pilot dangerous anti-gravity vehicles known as "podracers".
Summary short summary describing this game..
Aldar Beedo
Aldar Beedo a Glymphid pod racer pilot. He is one of the racers in Star Wars Episode I: Racer.
Ark "Bumpy" Roose
Ark "Bumpy" Roose is a Nuknog pod racer pilot. He is a racer in Star Wars Episode I: Racer.
Ben Quadinaros
Ben Quadinaros is a Toong pod racer pilot. He is a racer in Star Wars Episode I: Racer.
Boles Roor is a Sneevel podracer pilot. He is a racer in Star Wars Episode I: Racer.
Bozzie Baranta
Bozzie Baranta is a Dib-doob pod racer pilot. He is a racer in Star Wars Episode I: Racer.
Bullseye Navior
"Bullseye" Navior is a pod racer pilot. He is a racer in Star Wars Episode I: Racer.
Clegg Holdfast
Clegg Holdfast is a Nausarian pod racer pilot. He is a racer in Star Wars Episode I: Racer.
Cy Yunga is a pod racer pilot. He is a racer in Star Wars Episode I: Racer.
Darth Vader
Darth Vader is the iconic villain in the Star Wars saga. He was feared throughout the cosmos as the merciless enforcer of the totalitarian ruler of the Galaxy, Emperor Palpatine.
Dud Bolt is a Vulptereen pod racer pilot. He is a racer in Star Wars Episode I: Racer.
Ebe Endocott
Ebe Endocott is a Triffian pod racer pilot. He is a racer in Star Wars Episode I: Racer.
Elan Mak is a Fluggrian pod racer pilot. He is a racer in Star Wars Episode I: Racer.
Fud Sang is a Sanhueli pod racer pilot. He is a racer in Star Wars Episode I: Racer.
Gasgano was a male Xexto podracer pilot who participated in the Boonta Eve Classic podrace.
Jinn Reeso is a Er'Kit pod racer pilot. He is a racer in Star Wars Episode I: Racer.
Mars Guo is a Phuii pod racer pilot. He is a racer in Star Wars Episode I: Racer.
Mawhonic is a Gran podracer pilot. He is one of the racers in Star Wars Episode I: Racer.
Neva Kee is a Xamster pod racer pilot. He is a racer in Star Wars Episode I: Racer.
Ody Mandrell
Ody Mandrell is a Er'Kit pod racer pilot. He is a racer in Star Wars Episode I: Racer.
Ratts Tyerell
Ratts Tyerell is an Aleena pod racer pilot. He is a racer in Star Wars Episode I: Racer.
Sebulba was the reigning champion of the Outer Rim Podrace circuit in the waning days of the Republic. Sebulba flies dirty, and will even stoop to sabotaging a competitor's Podracer before the race begins.
Slide Paramita
Slide Paramita is a Ciasi pod racer pilot. He is a racer in Star Wars Episode I: Racer.
Teemto Pagalies
Teemto Pagalies a Veknoid pod racer pilot. He is a playable racer in Star Wars Episode I: Racer and in Star Wars: Racer Revenge.
Toy Dampner
Toy Dampner is a pod racer pilot. He is a racer in Star Wars Episode I: Racer.
Wan Sandage
Wan Sandage is a Devlikk pod race pilot. He is a racer in Star Wars Episode I: Racer.
Pick a List
This edit will also create new pages on Giant Bomb for:
Comment and Save
Until you earn 1000 points all your submissions need to be vetted by other Giant Bomb users. This process takes no more than a few hours and we'll send you an email once approved.
Thanks, we're checking your submission.
Use your keyboard!
Log in to comment
The Bad Batch Unveils Podracing's Deadly Next Evolution
Season 2 of Star Wars: The Bad Batch introduces riot racing, a more dangerous form of podracing that reflects the danger of the Empire.
The following contains spoilers for Star Wars: The Bad Batch Season 2, Episode 4, "Faster," streaming now on Disney+.
First introduced in Star Wars: Episode I - The Phantom Menace , podracing is a dangerous sport with few rules and little oversight. While The Phantom Menace 's pivotal race occurs on Tatooine, the races span galaxy. While podracing initially held a controversial place in the Star Wars canon, the sport has now become nostalgic for many fans.
Star Wars: The Bad Batch Season 2, Episode 4 "Faster," shows that podracing has been replaced by a new, more dangerous iteration: riot racing. While podracing did sometimes include underhanded methods, riot racing is built upon these strategies, incorporating weapons and other tactics. Comparing the two sports shows how much more dangerous riot racing is for both the racers and the audience, and the increased danger of riot racing might represent the increased danger of the galaxy under Palpatine's rule .
RELATED: The Bad Batch Season 2 Guide: News, Easter Eggs, Reviews, Theories & Rumors
Star Wars' Riot Racing Builds Upon Podracing's Underhanded Tactics
On the surface, podracing seems simple enough. Using vehicles known as podracers, racers complete multiple rounds on a track, and the fastest racer is the winner. The high speeds make the races dangerous, and a wrong move can seriously injure or kill a podracer in an instant. The Phantom Menace showed that podracing also is dangerous because there seem to be few rules or repercussions for sabotage. For example, Anakin Skywalker's rival flashes vents and throws debris to damage his competitors' podracers. He also discreetly sabotages Anakin's racing pod before the race. The podrace in The Phantom Menace also includes Tusken Raiders firing upon the contestants, but the racers themselves do not seem to be allowed blaster weapons.
In "Faster," Tech, Omega and Wrecker accompany Cid to Safa Toma to act as protection as she enters her racer, TAY-0, in a series of riot races. The episode quickly shows that riot racing is far more dangerous than podracing. First, the speeders include blaster weapons that the racers are allowed to fire upon their competitors at will. The announcer also gleefully reports as racers team up to restrain their competitors and use rotating saws to destroy their fellow racers' vehicles. The announcer's endorsement shows that these actions are fully allowed and encouraged within the sport. Within riot racing, sabotage seems to be perfectly acceptable, no matter how much such tactics could be considered cheating in other, more fully sanctioned, sports throughout the galaxy.
Riot racing also incorporates more danger for the audience. In The Phantom Menace , the audience is removed from the danger, watching the race from afar. In riot racing, the audience is close enough that they could be seriously injured. For example, during one race, a stray blaster bolt strikes an audience member, possibly killing him, and the announcer merely reminds the crowd that the Safa Toma Speedway is not responsible or liable for any injuries the crowd receives while watching the sport. Later, a racer wipes out and hits TAY-0 with his speeder. The collision damages TAY-0 so much that he cannot race, leaving Tech to take his place.
RELATED: REVIEW: Star Wars: The Bad Batch Season 2 Episode 4 Continues the Creative Hot Streak
Riot Racing Reflects the Increased Danger of Palpatine's Empire
The Bad Batch has often shown the devastating effects of the Empire on the galaxy . Many episodes, like Season 2, Episode 3 "The Solitary Clone," overtly show the Empire's cruelty and destruction. While "Faster" is a lighter episode on the surface, the underlying implications of the episode also show how criminal empires and activities thrived under Palpatine's rule despite his promises for order in the galaxy. Because both podracing and riot racing involve betting, the sports are a popular pastime for many criminal organizations. Riot racing's cavalier attitude towards the safety of the racers and the spectators reflects an increasingly uncaring galaxy.
Riot racing did not begin overnight with the rise of the Empire. Instead, "Faster" implies that riot racing has occurred throughout the galaxy for years, especially since TAY-0 represents Cid's comeback to the sport. However, the sport still likely began under Palpatine's rule as the Supreme Chancellor of the Republic. Palpatine's rule during the Clone Wars increasingly desensitized the galaxy's citizens to war and made living beings such as Clones seem expendable and disposable for the supposed greater good. Riot racing is an extension of that desensitization since both the racers and the audience are seen as reasonable collateral damage for an exciting race.
Overall, riot racing is a more dangerous version of podracing. While this evolution could just be a natural progression due to sabotage and underhanded tactics already found in podracing, the rise of riot racing also could reflect the effects of the Empire. Therefore, even though "Faster" is a fun, exciting introduction to Star Wars ' newest sport, the underlying implications of riot racing show how the Empire's call for order paradoxically led to a more dangerous and lawless galaxy.
New episodes of Star Wars: The Bad Batch stream Wednesdays on Disney+.
QUIZZES + POLLS
BOOKS + COMICS
THIS WEEK! IN STAR WARS
The Mandalorian
The Bad Batch
Star Wars Rebels
Star Wars Jedi: Survivor
Games + Apps
VR + Immersive
ALL DATABANK
THE DISNEY BUNDLE
ALL OF YOUR STAR WARS FAVORITES NOW STREAMING ON DISNEY+
Podrace victory | star wars: the phantom menace.
Anakin Skywalker races to freedom against Sebulba in the Boonta Eve Podrace.
Browse Videos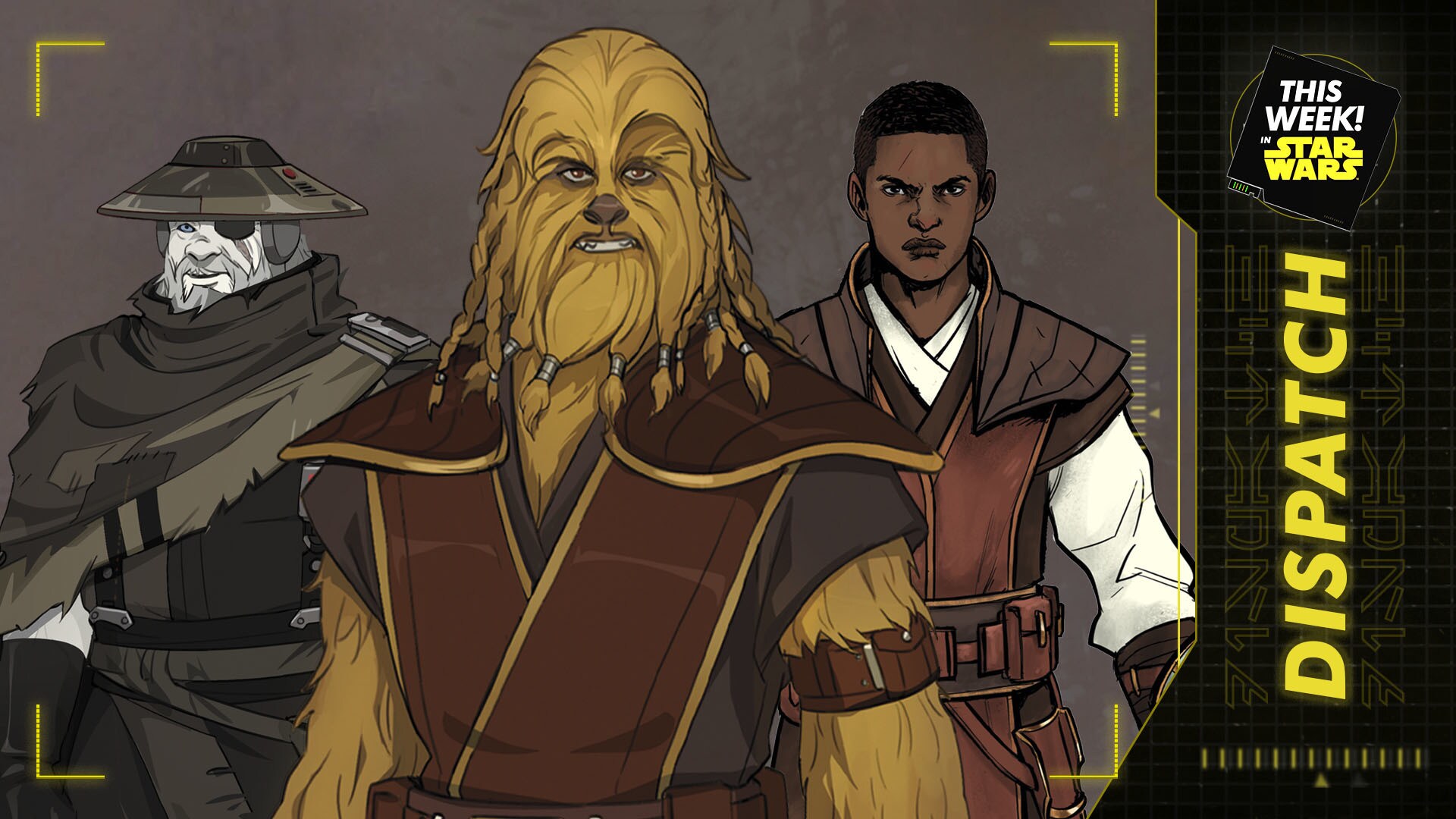 "Where Are They Now?" but make it High Republic | This Week! in Star Wars Dispatch
This week, we get prepped for The High Republic Phase III with a "Where Are They Now?".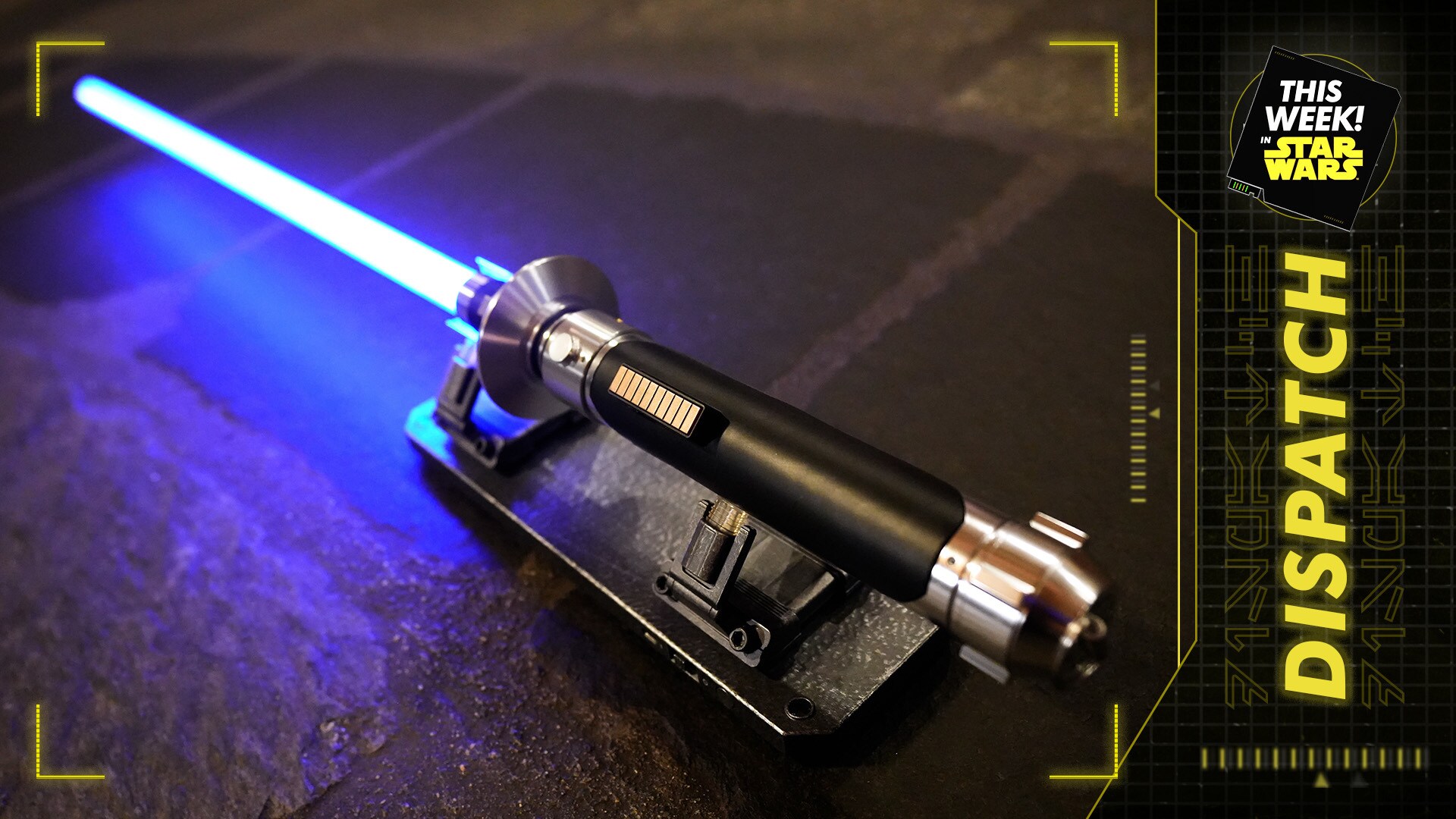 Kanan Jarrus Lightsaber? Yes, pls! | This Week! in Star Wars Dispatch
This week, Kanan Jarrus' lightsaber arrives to Disney Parks.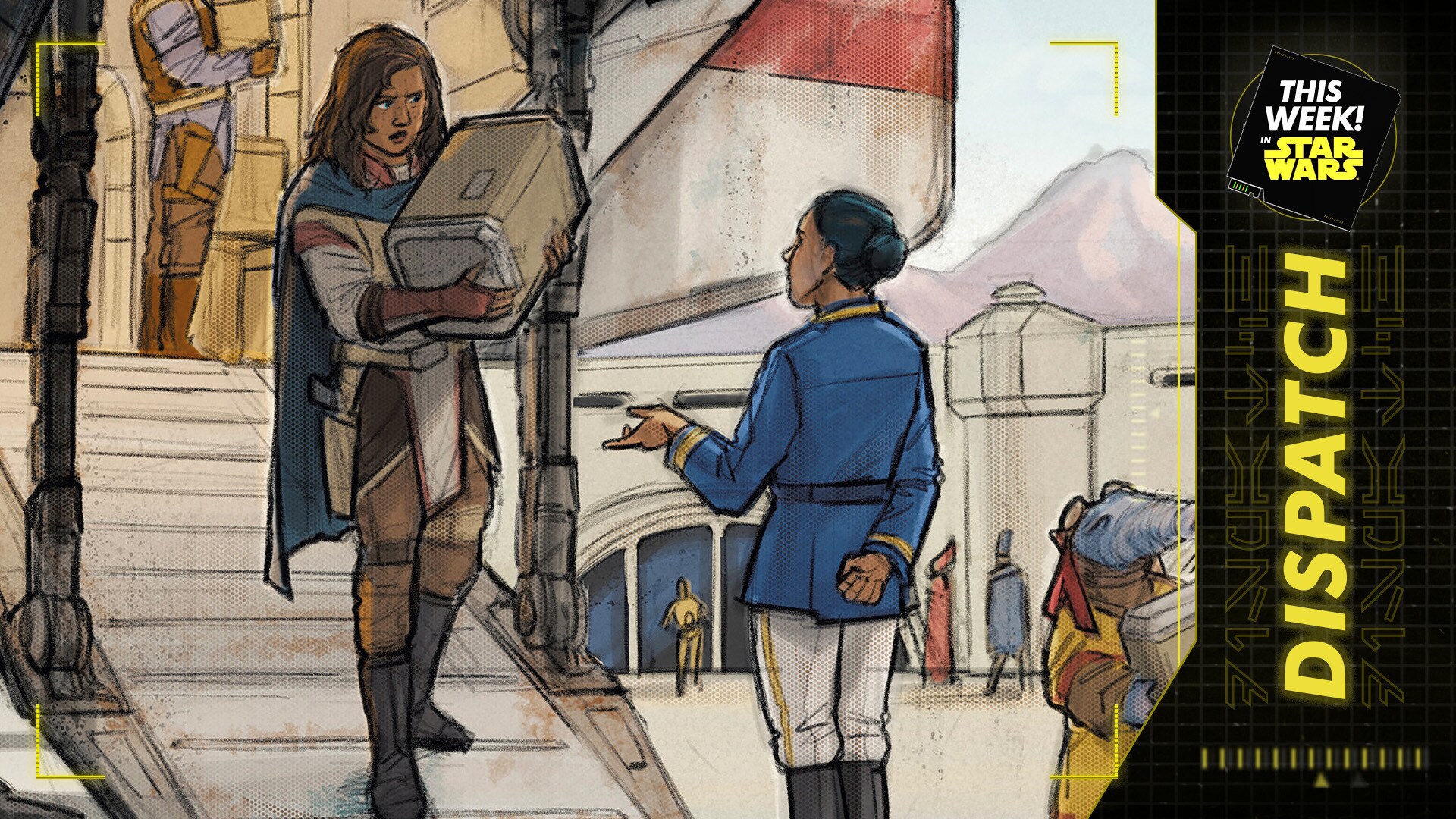 New High Republic in Star Wars Insider | This Week! in Star Wars Dispatch
This week, we get an exclusive excerpt from the upcoming new High Republic story in Star Wars Insider.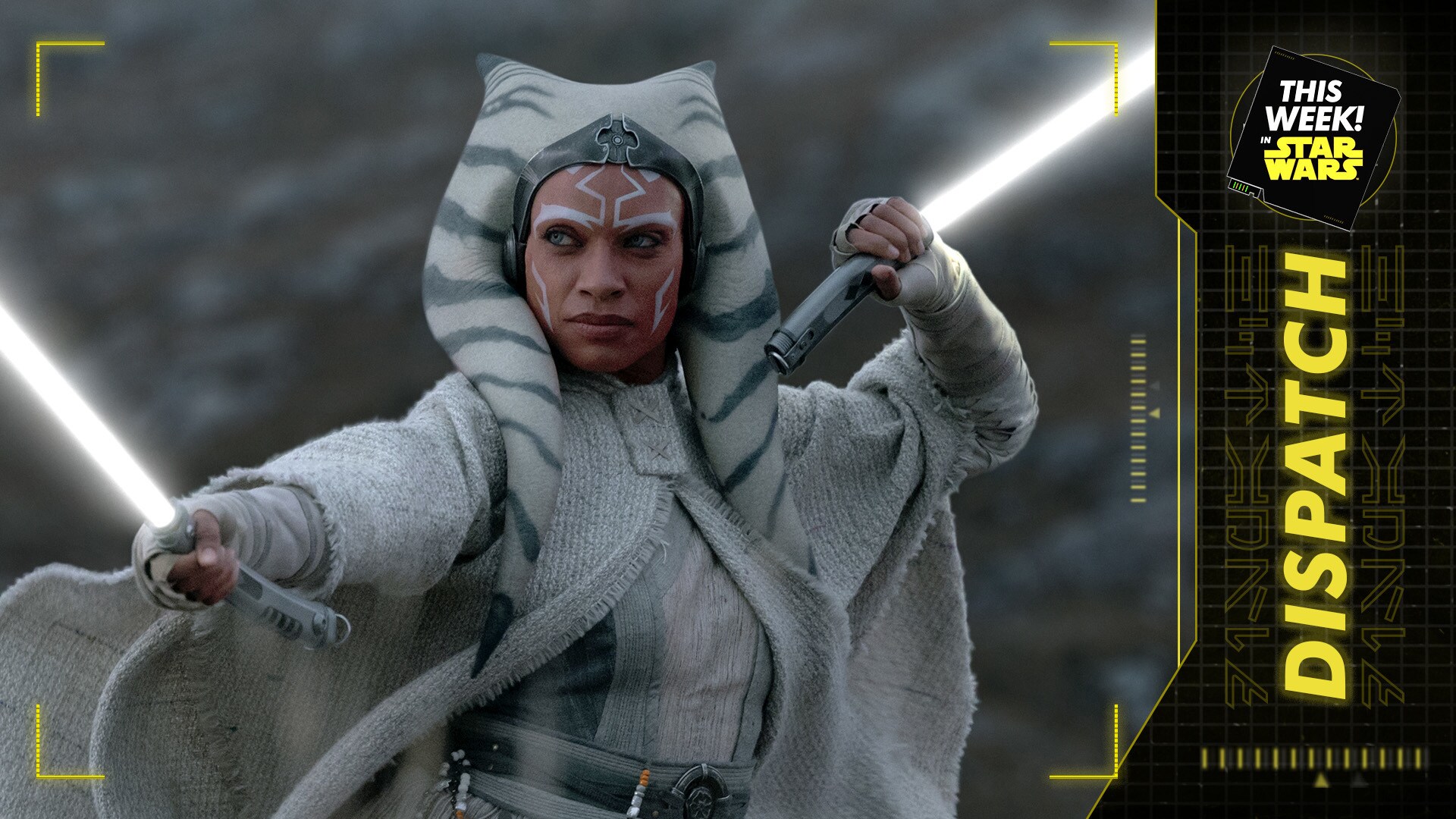 Ahsoka Volume 2 Soundtrack Has Arrived | This Week! in Star Wars Dispatch
This week, we celebrate #TanoTuesday with Volume 2 of the Ahsoka soundtrack.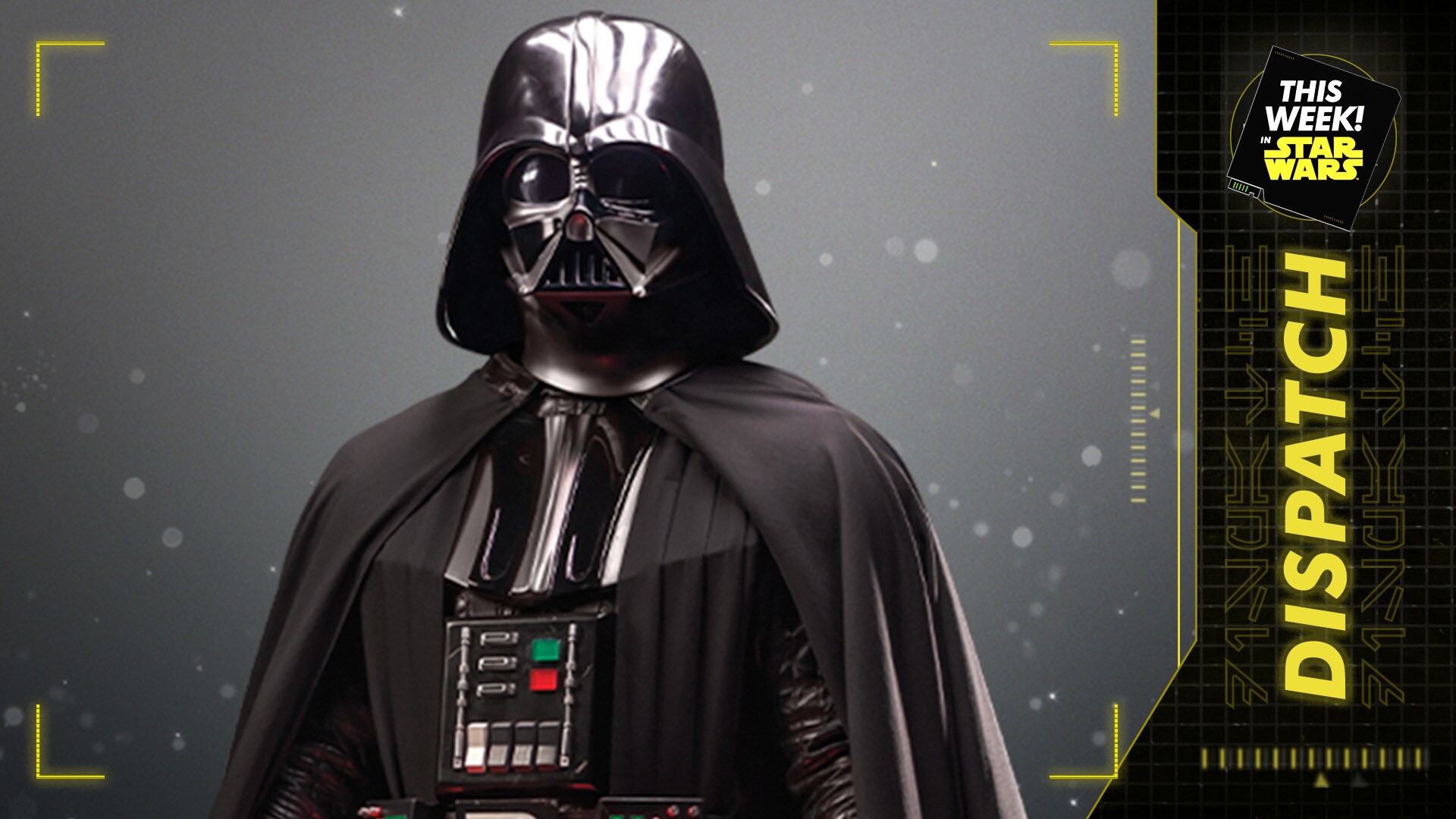 Disney100 on TikTok | This Week! In Star Wars Dispatch
Celebrate Disney100 with nearly 50 years of Star Wars storytelling magic now on TikTok!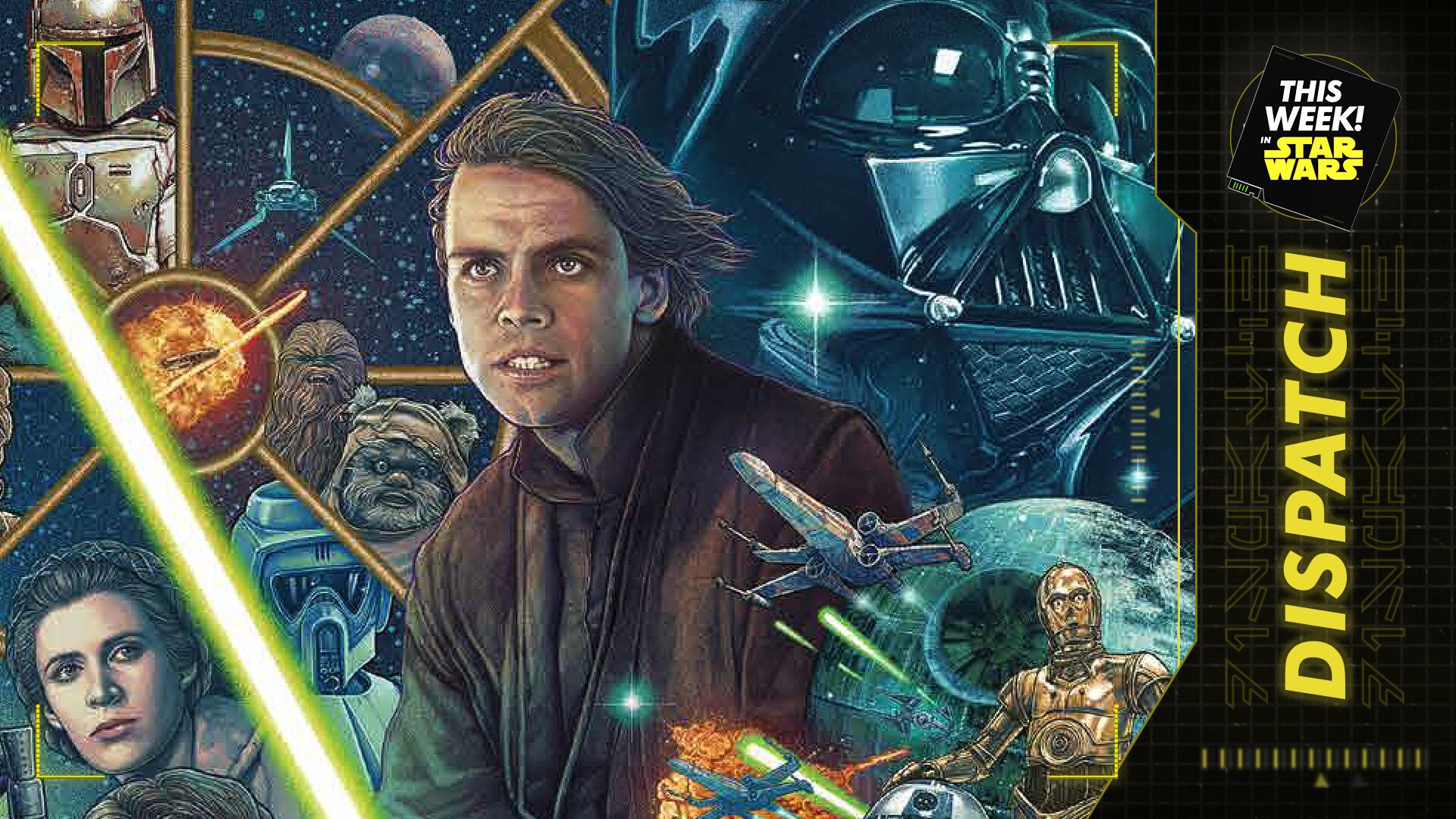 Ready, Set, New Star Wars Books! | This Weeks! in Star Wars Dispatch
This week, we get you a front row seat for the Star Wars publishing reveals at New York Comic Con 2023.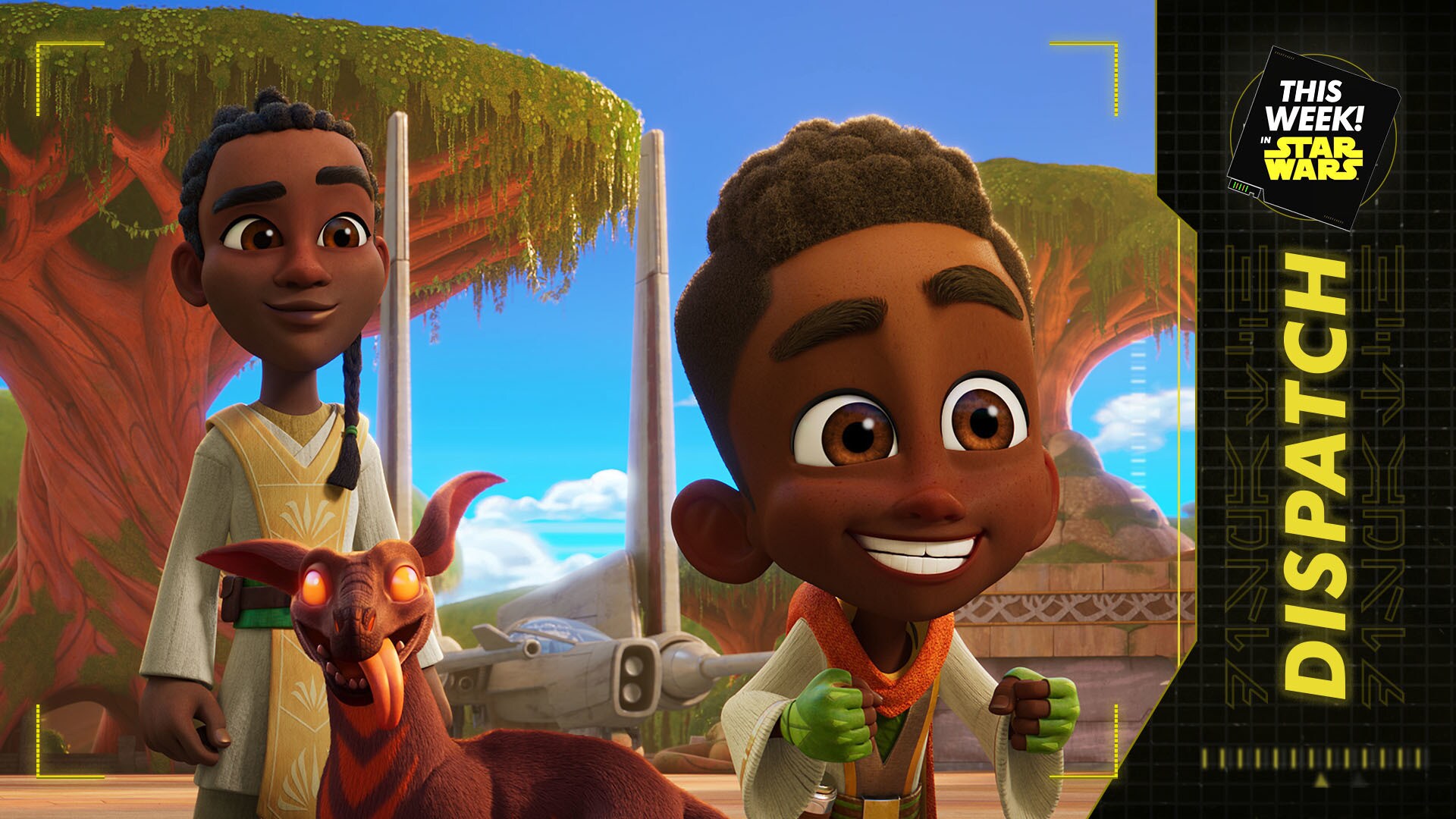 New Adventures with the Young Jedi | This Week! in Star Wars Dispatch
This week, we get a look at some new adventures with the young Jedi in Young Jedi Adventures along with some High Republic friends they will meet.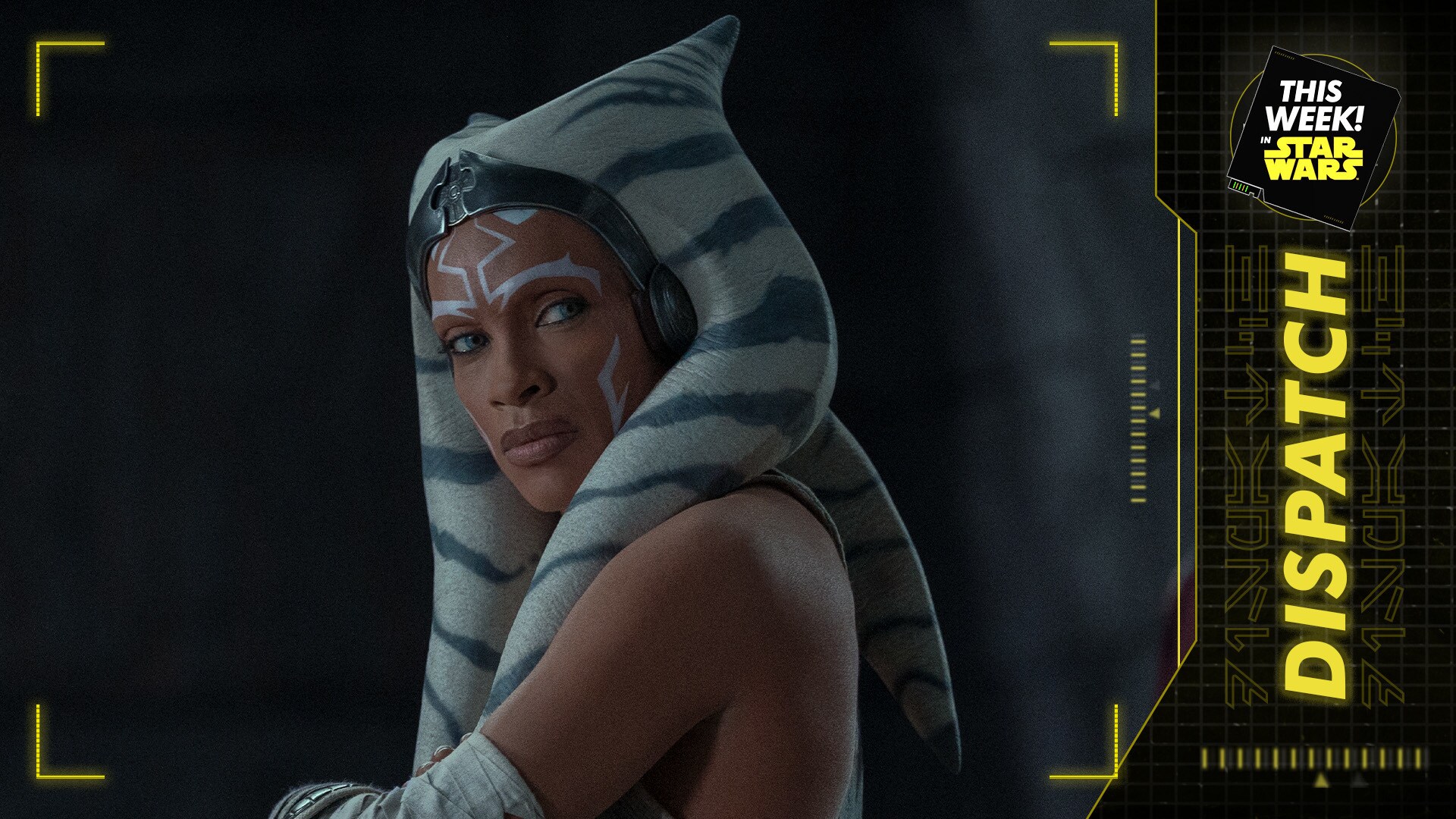 Time for an Ahsoka Rewatch | This Week! in Star Wars Dispatch
This week, we get a deep dive into the Ahsoka series with brand new episode guides at StarWars.com/Ahsoka.
Star Wars Spooky Season Has Arrived | This Week! in Star Wars Dispatch
Get spooky with the newest Star Wars LEGO Halloween shorts on StarWarsKids.com.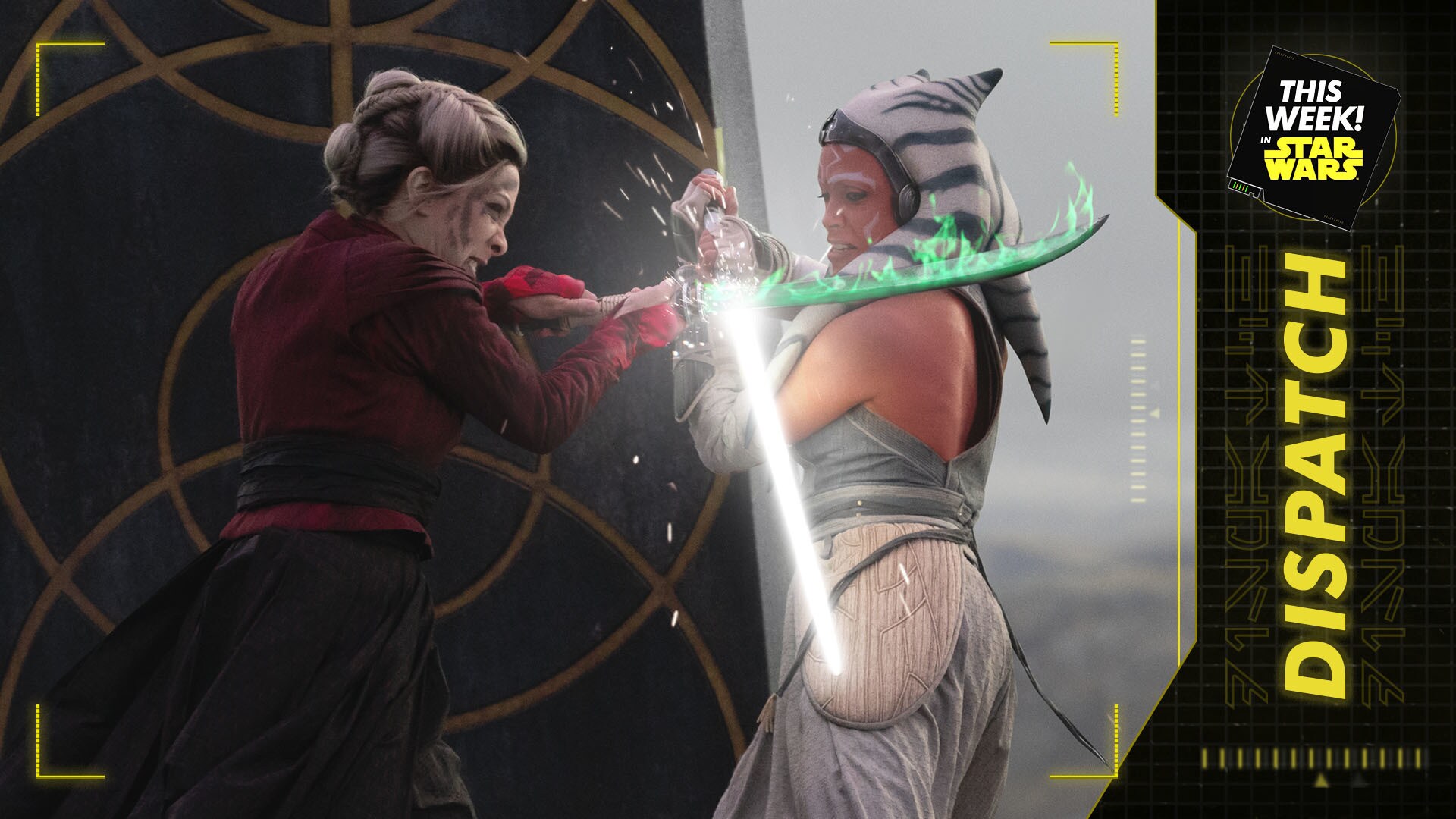 The Jedi, the Witch, and Warlord | This Week! in Star Wars Dispatch
This week, the finale of Ahsoka airs and Ezra Bridger comes home.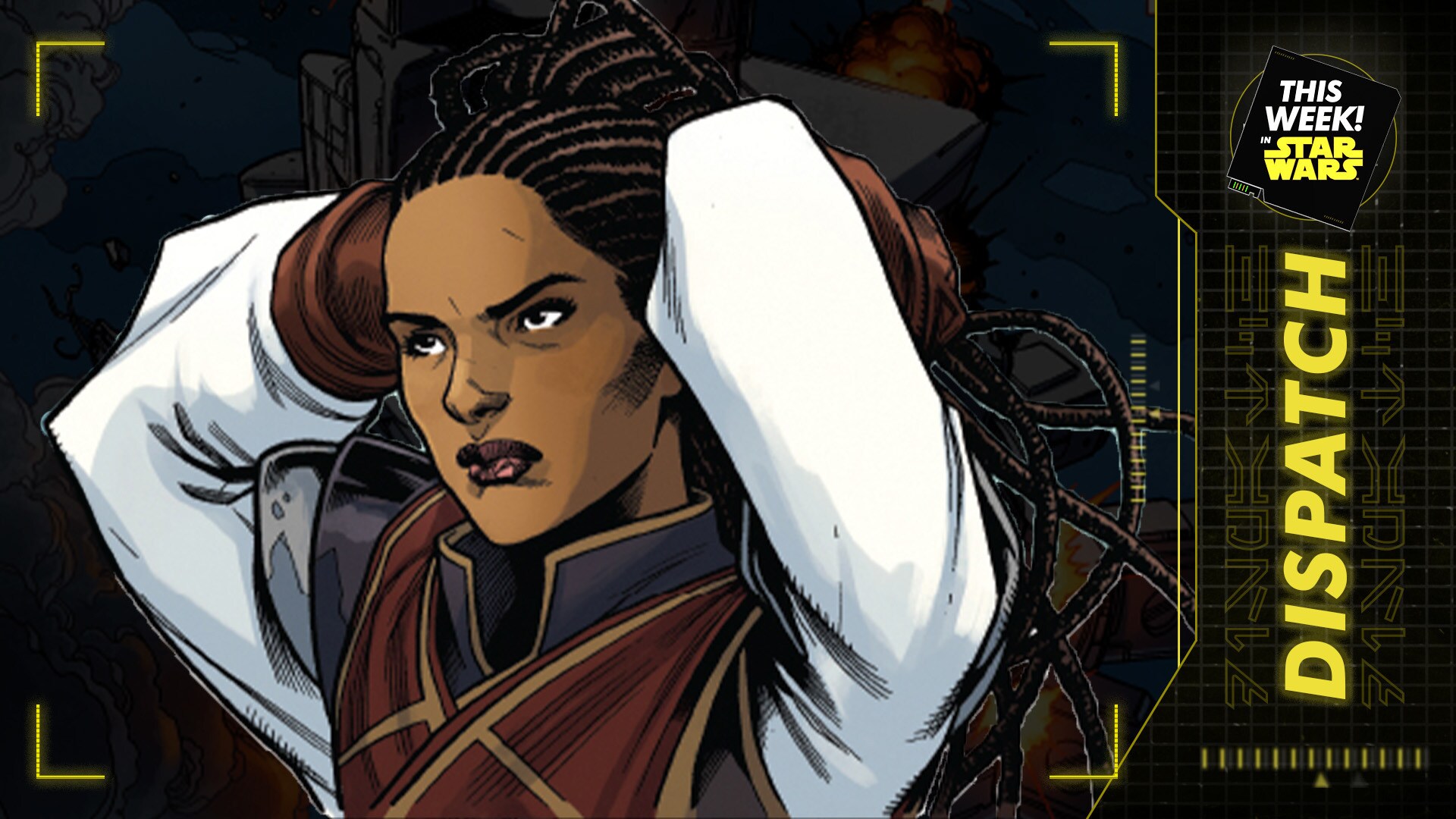 Sskeer Alone with the Nameless?! | This Week! in Star Wars Dispatch
This week, we get a first look inside the pages of Star Wars: The High Republic #1.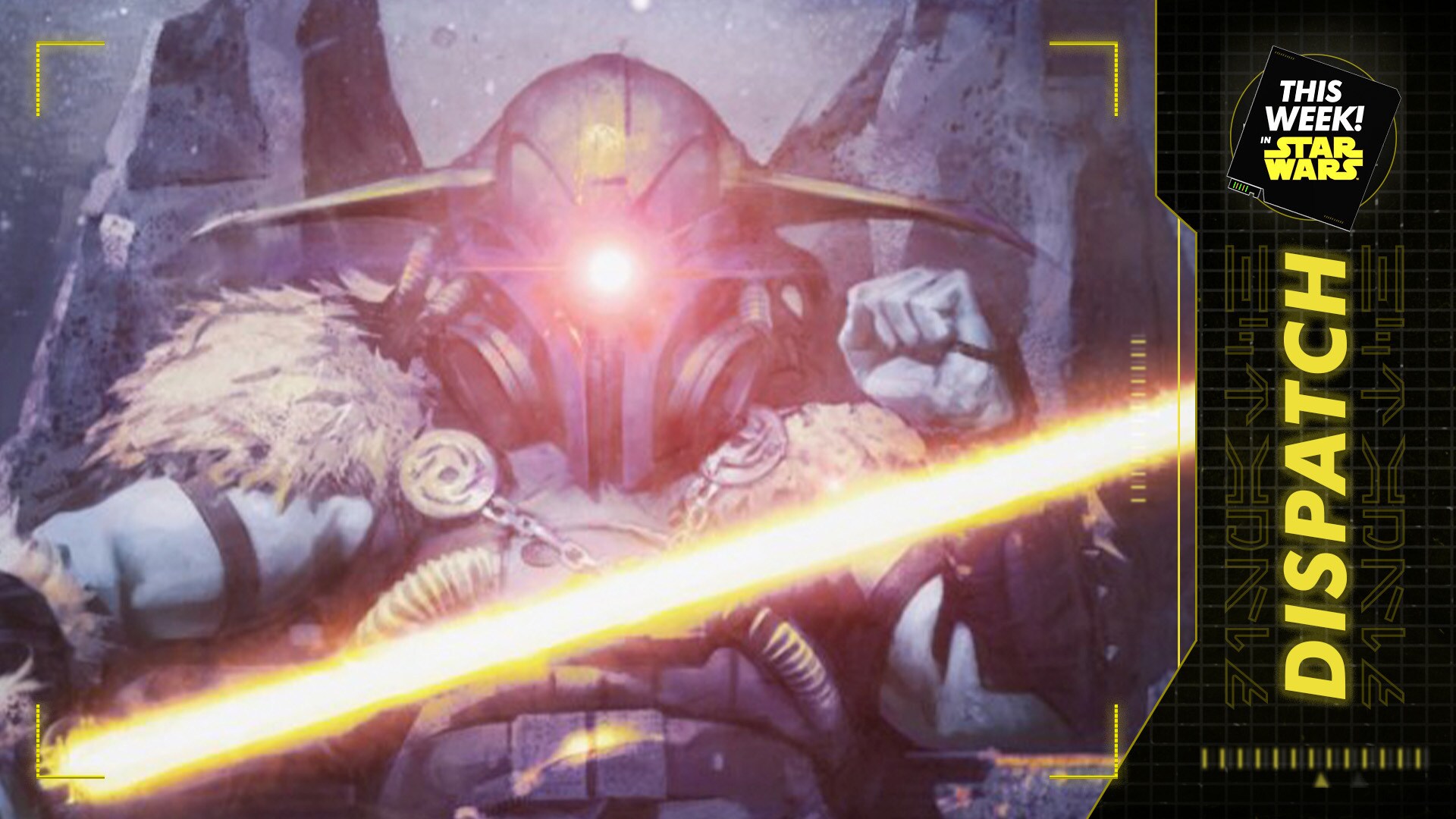 Marchion Ro Is Waiting | Star Wars: The High Republic Phase III | This Week! in Star Wars Dispatch
This week, we get our first look at the Phase III crawl for Star Wars: The High Republic.
TM & © Lucasfilm Ltd. All Rights Reserved