Nightmare Nostalgia
That Freaky Poltergeist Super Bowl Poster That Predicted the Future
You know, because the whole history behind the infamous alleged  Poltergeist  curse wasn't creepy enough. Perhaps you've heard of this one before but in the case this all news to you, get ready for one hell of a mind-fuck.
I'll admit, I never noticed this little-added touch of mystery and freakiness about the film until about three years ago myself when it made a few internet rounds on various websites. However, the earliest article I can find on the subject itself (to give proper credit here-May 2012) is a little piece from  TheBackRow.com pointing out the eerie coincidence.
In the year Poltergeist was released, 1982 helmed the 16th annual Super Bowl. Ok, big deal. Well, in the picture seen below you'll see something that sticks out like a sore thumb in the midst of Robbie's Star Wars and Alien movie posters. A Super Bowl poster hanging right above Carol Anne's older brother's bed. Again, who cares right?
Look again- at the date to be precise.
Image via Imgur
Now, that's a little strange because I don't recall the film being set in the future of 1988. So apart from just being really weird, why the hell is there a 1988 Super Bowl poster being seen six years in the future of the present? Unfortunately, I really have no unearthly idea. Misplaced timelines aside, here's where it get's downright freaky…
Ok, so the 1988 Super Bowl between the Redskins and the Broncos landed on January 31, 1988. Which marks the day young Poltergeist star Heather O' Rourke fell fatally ill and consequently, died the following day with a confirmed report of septic shock due to intestinal stenosis. Due to the nature of cast and crew involved with the film, or any sequels for that matter dying off shortly after filming; it's hard to not at least acknowledge the very real spooky factor underneath it all.
Nov. 1982 Dominique Dunne- murdered in her driveway by strangulation.
Sep. 1985 Julian Beck- passed away from pancreatic cancer months before the release of The Other Side . (Diagnosed before accepting the role but worth mentioning)
June 1987 Will Sampson- died of malnutrition and postoperative kidney failure.
With the addition of Heather 'O Rourke's death February 1, 1988, four months before the release of her final film Poltergeist III , fans believe the above-seen poster eerily predicted the young actress' untimely death and thus expanding on the widely known curse of the Poltergeist films. Even the most skeptical individual has to admit that's just fuckin' weird.
Oh, and Super Bowl took place in San Diego- O' Rourke's hometown and place of death.
Let that sink in for a minute.
Share this:
Leave a reply cancel reply, where nostalgic nightmares from your childhood are resurrected from the grave.
Already have a WordPress.com account? Log in now.
Follow Following
Copy shortlink
Report this content
View post in Reader
Manage subscriptions
Collapse this bar

The Eerie Super Bowl Poster You Probably Never Noticed in 'Poltergeist'
Who ever thought a Super Bowl poster could be so chilling?
The Tobe Hooper-directed Poltergeist , one of the best supernatural horror movies ever made, was released in the summer of 1982, the year of the 16th annual Super Bowl. I bring this up because in the film, alongside Alien and Star Wars posters in Robbie and Carol Anne's bedroom, is a Super Bowl poster. But it's not advertising Super Bowl XVI or even the following year's event.
It's a poster for 1988's Super Bowl XXII, which at the time was six years away.
Okay, so that's pretty odd. Why would a 1982 movie feature a prop poster for the 1988 Super Bowl? I honestly have no idea. But here's where this stops being strange and starts being creepy.
Super Bowl XXII took place on January 31st, 1988, six years after the release of Poltergeist … the very same day that franchise star Heather O'Rourke fell ill. On that day, she began vomiting and couldn't keep any food down, and while preparing to leave for the hospital the next morning, she collapsed. En route to the hospital, the young actress suffered cardiac arrest (later revealed to be caused by septic shock due to intestinal stenosis), and she unfortunately died later that day at Rady Children's Hospital in San Diego, California.
The location of Super Bowl XXII? San Diego, California.
Some fans believe that the bizarre Super Bowl poster, which seemed to in some way predict the tragic death of Heather O'Rourke, is connected to the so-called " Poltergeist Curse ," and in fact it may be the single strongest piece of evidence to suggest that there's something to the alleged curse. Or perhaps, and this is the more likely explanation, it was just a strange coincidence.
Unsettling, to say the very least.
Writer in the horror community since 2008. Editor in Chief of Bloody Disgusting. Owns Eli Roth's prop corpse from Piranha 3D. Has four awesome cats. Still plays with toys.

You may like
Bloody Disgusting Joins Forces With Spencer's for Horror Icon T-Shirt Collection Now Available for Halloween!
These 13 New Horror Movies and Shows Are Releasing for Friday the 13th This Week!
Five Autumnal Horror Movies to Stream This Week
'the conference' review – swedish slasher comedy strikes a good balance of funny and suspenseful.
The live-or-die situations of slasher movies typically center around young folks. It's also common to see those threats occur in or around a school setting. So while most slashers have had a tendency to fixate on teenagers, the new Swedish movie The Conference refreshingly targets a group of adults. In this Scandi-flavored, hunt-and-kill story — one adapted from a novel written by Mats Strandberg —  the would-be victims encounter danger during a work conference. However, no team-building exercise could have prepared them for what comes next.
Slasher enthusiasts will detect heavy notes of Christopher Smith's Severance when watching this movie . Basic similarities aside, the eventual massacre in this story is a great deal more personal for the villain; the inevitable slaughter isn't incidental. Yet even before the killer shows up, tensions are already running high in Patrik Eklund 's movie. These municipal employees' work outing — really more of a vacation at the taxpayers' expense — becomes plagued by infighting and dissent. Katia Winter 's character has returned from sick leave, and she immediately notices something is off about the plans to build a new community mall.
The Conference doesn't exactly hide the killer's motivation; the reason for revenge is spelled out with as much subtlety as a knife wound. Nonetheless, there is the standard whodunit element, albeit a weak one, for the discordant characters to solve when they're not busy fleeing for their lives at the retreat. Eklund and co-writer Thomas Moldestad regretfully made the mystery too easy to figure out, but their movie makes up for that flaw in other areas.
This movie wastes little time getting the killing spree started. Right under the main characters' noses, the antagonist picks off the retreat's staff. This choice seems unfair — not that slashers have ever been considered fair, and nor should they be — yet these early deaths are a fierce reminder that everyone is guilty when it comes to capitalism. At least from the villain's standpoint. Disagreeing with the unethical practices of big business won't save someone from the killer either. Even the few morally correct characters here aren't always safe.
Despite being emphasized as a comedy, The Conference wisely refrains from featuring any disruptive slapstick. The humor is instead more dry and verbal than outright physical and absurd. And although no single tone dominates the story, overall this movie leans toward humorous but with an increasing sense of urgency included. Especially once the killer comes out of hiding and reveals a ferocity as big as the oversized mascot head they wear. Certain characters continue to provide mild comic relief as the body count rises; their fates are paired with violence that is equally gruesome and amusing. Horror movies run the risk of diluting themselves if they're too funny. This one, though, strikes a good balance. Several deaths are rather grisly, and no joke can change that fact.
Admittedly, The Conference brings nothing all that new to the slasher sub-genre. However, solid production values, colorful performances, and fun but brutal kills all help make this movie more appealing. As far as horror comedies go, this one works hard at being the best of both worlds.
The Conference is available on Netflix starting on October 13 .
Image: Netflix
From 'Cobweb' to 'Slotherhouse': 10 Horror Movies to Stream on Hulu in October
October 6, 2023: These 10 New Horror Movies Just Released Today
Shoe Palace Launches 'Nightmare on Elm Street' and 'Friday the 13th' Clothing Collections!
You must be logged in to post a comment.
That Time A Super Bowl Poster Foreshadowed The Death Of Poltergeist's Heather O'Rourke
The Super Bowl is coming up, and that means we're getting close to the anniversary of the death of Heather O'Rourke, who played little Carol Anne Freeling in Poltergeist. Did you ever hear about the infamous Super Bowl poster?
In the film, there's a poster above Carol Anne's brother Robbie's bed. It says: "1988 Super Bowl XXII".
It appears prominently in this scene:
[youtube id="_lHN2kN-Mbo" align="center" mode="normal" autoplay="no"]
It also appears in this classic creepy clown scene (not THE clown scene, but the one where he covers it up):
[youtube id="j02cXEvJThM" align="center" mode="normal" autoplay="no"]
Here's why that's really fucking weird. This movie was released in 1982, so it's strange enough that a poster for the 1988 Super Bowl (which really was XXII) is hanging above Robbie's bed, but the day that Super Bowl took place in real life just happens to be the day that O'Rourke fell ill before actually dying the following day. As explained on Wikipedia:
On January 31, 1988, O'Rourke suddenly became ill again, vomiting and unable to keep anything down. The next morning she collapsed while preparing to leave for the hospital and her stepfather called paramedics. O'Rourke suffered a cardiac arrest en route to the hospital, and after resuscitation she was airlifted by helicopter to Rady Children's Hospital in San Diego,   where she died later that day.
San Diego. If the whole thing wasn't fucked up enough, that also happens to be where Super Bowl XXII took place. In case you're wondering, the Redskins beat the Broncos 42 to 10.
Here's a segment about O'Rouke's death from A Current Affair:
[youtube id="au-QUyjOF7A" align="center" mode="normal" autoplay="no"]
h/t:  Cracked
You may like
Then & Now: 11 Horror Movie Locations and How They Look Today
'The Thing,' 'Poltergeist' and 'Friday the 13th' All Have Major Prop Auctions This Summer
'Skinamarink' is 'Home Alone' and 'Poltergeist' by Way of David Lynch at His Most Nightmarish
Pete Davidson Stars in Bloody Horror Film 'The Home', Set for U.S. Release by Lionsgate
Lionsgate has sealed a deal for the U.S. release of The Home , a chilling thriller directed by James DeMonaco ( The Purge creator and director) and starring Pete Davidson. The film, produced by Miramax, was showcased to potential buyers at the 2023 Toronto Film Festival. The movie is slated for a theatrical release in the early segment of 2024.
Pete Davidson, widely recognized for his comedic prowess on Saturday Night Live (SNL), takes on a darker role in The Home . He portrays Max, a former foster child who embarks on a journey of discovery and horror when he starts working at a retirement home. The film intricately weaves a tale of a haunted retirement home, where both residents and caretakers conceal malevolent secrets. As Max delves deeper, he unveils connections to his own traumatic past and upbringing.
DeMonaco told Collider that the film is "heavy horror" and sees the actor stretching himself like never before. "Not to give too much away, but it's about him. He's a graffiti artist. He gets in trouble with the law and his community service instead of doing jail time; he has to live and become the new super at an old age home," DeMonaco said.
Charlotte Koh, EVP Acquisitions and Co-Productions at Lionsgate, expressed her excitement and surprise regarding the film, stating, "We went into [The Home] not knowing what to expect and James and Pete delivered an exhilarating ride of a movie that is pure suspense-filled fun and just plain bonkers. Audiences won't know what hit them." The film, with its suspenseful and unexpected twists, promises to deliver a unique and enthralling experience to its audience, ensuring they are glued to their seats from start to finish.
Thom Zadra, EVP of Miramax, also shared his enthusiasm about the collaboration with Lionsgate, remarking, "James and Pete have created an instant horror classic, and we are thrilled to have found the perfect partner in Lionsgate to bring the film to U.S. audiences." The partnership is poised to bring this horror classic to a wider audience, potentially making it a staple in the horror genre in the years to come.
Stay tuned for more updates on the release and behind-the-scenes insights into The Home , as we await its arrival in theaters next year.
Jeff Burr, Director of 'Texas Chainsaw Massacre III' and 'Pumpkinhead II,' Passes Away at 60
The film industry mourns the loss of Jeff Burr , a renowned director in the horror genre, known for his significant contributions to several notable horror franchises. Burr, aged 60, passed away in Dalton, Georgia, succumbing to complications following a stroke, as confirmed by his friend, actor Eric Spudic.
Burr's directorial prowess was widely recognized through his work on several horror films, including The Texas Chainsaw Massacre III , Pumpkinhead II , and entries in the Puppet Master series. His journey into the world of horror filmmaking was marked by a passion that was evident from his youth, where he engaged with horror magazines and created his own Super-8 movies.
His second feature, From a Whisper to a Scream , was a horror anthology that starred the legendary Vincent Price , whom Burr managed to bring on board in a rather unconventional yet bold manner. He simply visited Price's residence with a script and a bottle of wine in hand, a gesture that not only demonstrated his dedication but also his genuine appreciation for the actor's work. This approach was successful, leading to a collaboration that would be remembered by horror fans.
Burr's career in the horror genre was not without its challenges. He was not the initial choice for directing Leatherface: Texas Chainsaw Massacre II I but stepped into the role after others departed from the project. Despite the hurdles, the film, produced on a $2 million budget, managed to gross $5.8 million, solidifying Burr's credentials in the genre and establishing him as a notable director in horror cinema.
His career spanned various other projects, including Puppet Master 4 (1993), Puppet Master 5 (1994), and Puppet Master: Blitzkrieg Massacre (2018). Burr also showcased his versatility with films like Eddie Presley (1992), which featured Quentin Tarantino and Bruce Campbell as asylum attendants, and co-writing and directing the World War II drama Straight Into Darkness (2004).
iHorror extends its condolences to Burr's family and friends during this difficult time.His legacy in the world of horror cinema will not be forgotten.
A24's Leap into Commercial Horror with 'Halloween' and 'Crystal Lake'
In the dimly lit corridors of the horror genre, A24 has carved a niche, crafting tales that have not only haunted audiences but also garnered a cult-like devotion from its fans. Known for its meticulous selection of projects like The Witch and Midsommar , A24 has been a beacon for those who seek the unconventional in the cinematic world. However, a shift is looming, as A24 is subtly altering its strategy, expanding from its beloved arthouse gems to more commercial films.
A24's horror films, such as Hereditary , which amassed over $81 million domestically, have demonstrated a capacity to blend artistic storytelling with commercial success. The studio has also ventured into more straightforward commercial horror with Ti West's X and its prequel Pearl , and has ordered a sequel to the horror hit Talk to Me , which grossed nearly $90 million worldwide. These films have not only terrified audiences but have also showcased A24's ability to navigate the treacherous and often unpredictable domain of horror cinema.
The strategic shift towards more commercial films, including a pursuit of rights to established franchises like Halloween , and taking on intellectual properties (IP) like Crystal Lake with Peacock, signifies a new chapter for A24. While the studio is not completely abandoning its roots in auteur-driven dramas, it is "doing more," exploring wide releases and "widening the aperture." This includes delving into various domains like documentaries, adaptations, and ambitious new action epics, ensuring a diverse and innovative approach to storytelling.
In the broader context, A24's strategic shift is a reflection of the evolving landscape of the film industry, where the dichotomy between auteur projects and commercial films is becoming increasingly permeable. The studio, which has been a stepping stone for many filmmakers, faces the challenge of retaining cutting-edge directors and supporting them in a way that encourages a more commercial approach, without losing the unique, innovative spirit that has made A24 so special in the first place.
As a massive fan of A24, I'm buzzing with excitement about what they'll do with projects like Crystal Lake , and perhaps even Halloween —if they can clinch the rights in the bidding war. I believe they'll inject a depth into these stories that's been somewhat faded through numerous remakes. However, I'm keeping my fingers crossed that this shift into more commercial projects doesn't dilute the indie spirit that makes A24 a standout for us horror enthusiasts.
Netflix Doc 'Devil on Trial' Explores The Paranormal Claims of 'Conjuring 3' [Trailer]
Little Boy Dresses As 'M3GAN' To Scare His Neighborhood
[First Photos] 'The Strangers' Reboot is Already Made; It Consists of Three Movies
'Terrifier 3' Teaser To Play Ahead of 'Terrifier 2' Theatrical Re-Release
[Trailer] New From Wan/Blumhouse: 'Night Swim'
Full Trailer For Eli Roth's '80s Slasher Homage 'Thanksgiving' is Here!
Universal's Hefty Bet on "Exorcist: Believer" Faces a Demonic Reception From Critics
The Best New Horror Movies Coming to Streaming Platforms This Week
Watch Deleted Predator Tree Chase Scene From 'Prey'
David gordon green may not direct remaining 'exorcist' films afterall.
'When Evil Lurks' Teaser Teaches You Not to Travel Down Dark, Lonely Roads
'Hayride to Hell' Trailer Features Kane Hodder and Bill Moseley
Burger King Goes Big and Spicy For Halloween With the Spooky Whopper and Chicken Fries
Awesome New Fortnite Halloween Event Brings Horror Icons to The Fight
Reviews For 'Fall of the House of Usher' Signal a Terrifying New Horror Entry
'The Loch Ness Horror' Sets Nessie Loose to Create Chaos
David Gordon Green to Develop 'Garbage Pail Kids' Animated Series
'American Horror Stories' Season 3 Trailer Takes a Look at the 4-Part Halloween Special
Saw X Beats Out Spiral: From the Book of Saw With $40 Million World Debut
Poltergeist 1982
Poltergeist (1982) movie poster . Copyright by respective movie studios. Intended for personal use only and strictly forbidden to reproduce as printed posters.
Report incorrect information
Additional images

Only donors and contributors can download this HD poster.

Poltergeist
Contribute to this page.
See more gaps
Learn more about contributing
More from this title
More to explore, recently viewed.
Poltergeist 1982
A family's home is haunted by a host of demonic ghosts.
Watch movie on:
Change country
Explore the-poltergeist GIFs
Giphy clips, explore gifs.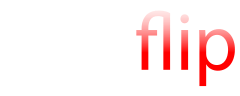 "poltergeist" Memes & GIFs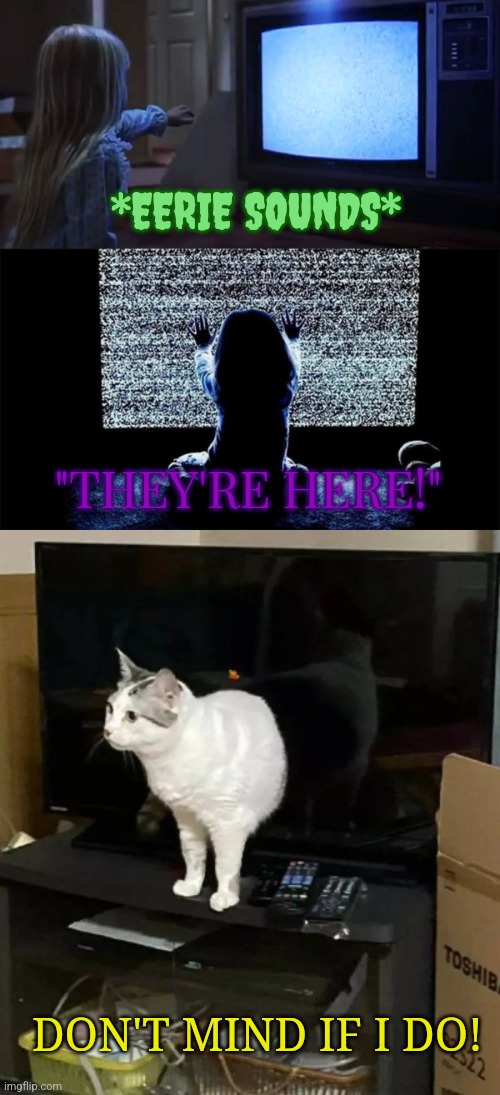 The revenge of the bones in the box.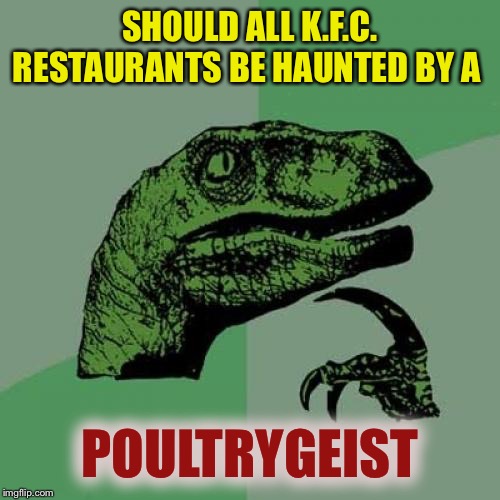 Sorting Hat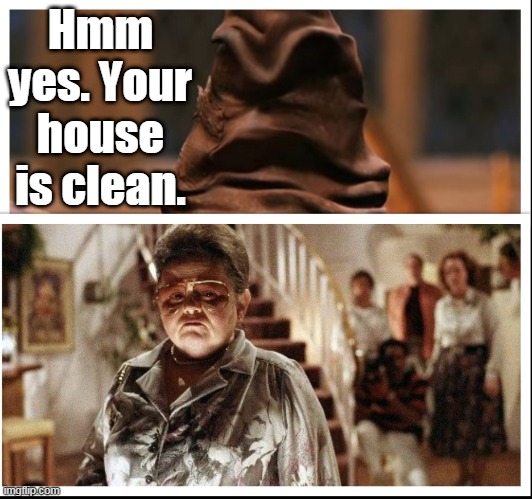 Poltergeist II sucks
Rearranged Furniture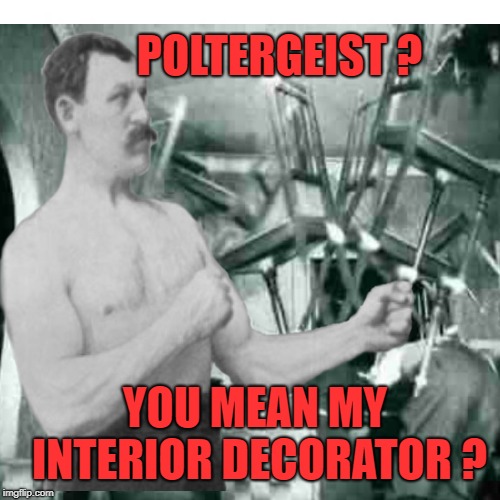 Quiet Neighbors... Bad Construction Week: A DrSarcasm Event 10/1-10/7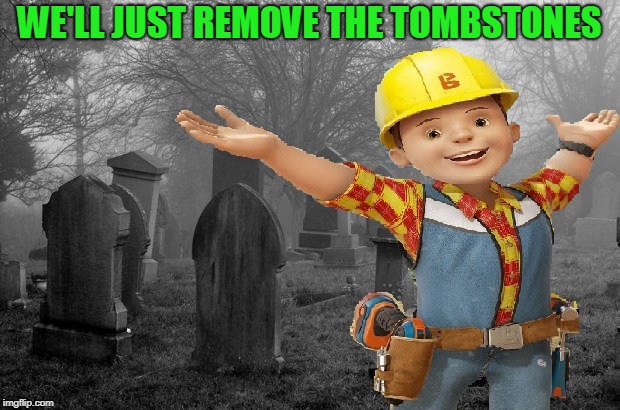 CNN- yeah---They're heeere
CNN- yeah---They're heeere | CNN | image tagged in gifs,cnn fake news,lol so funny,politics lol,funny memes,poltergeist | made w/ Imgflip video-to-gif maker
I ain't afraid of no books...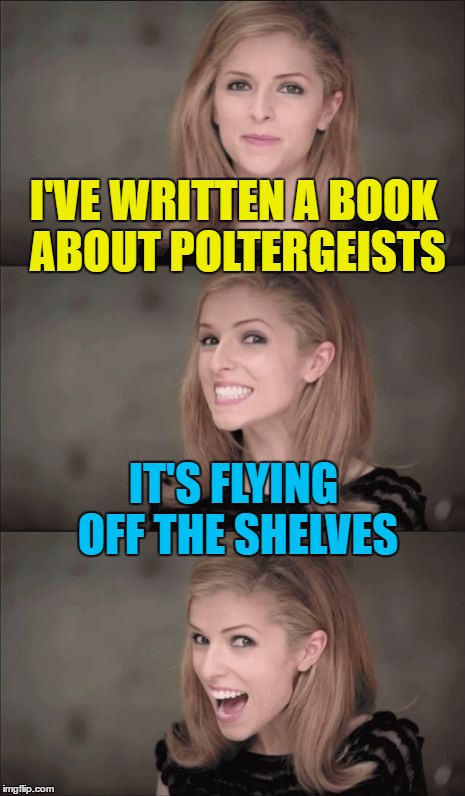 Kids bugging you for a pool... You're welcome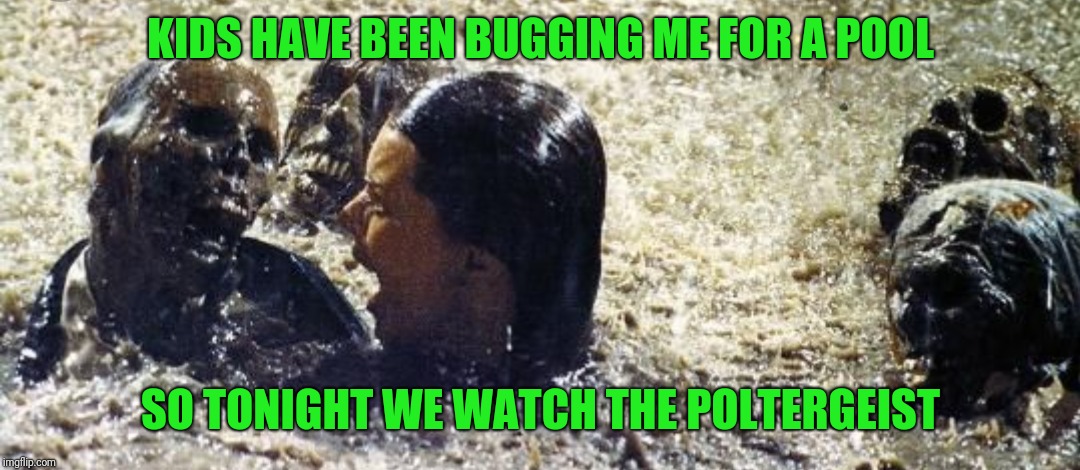 This is my 2016 so far...What's Happening!?
This is my 2016 so far...What's Happening!? | image tagged in gifs,poltergeist | made w/ Imgflip video-to-gif maker