The 'Poltergeist' Curse: Inside the Mysterious Cast Deaths and Oddities On Set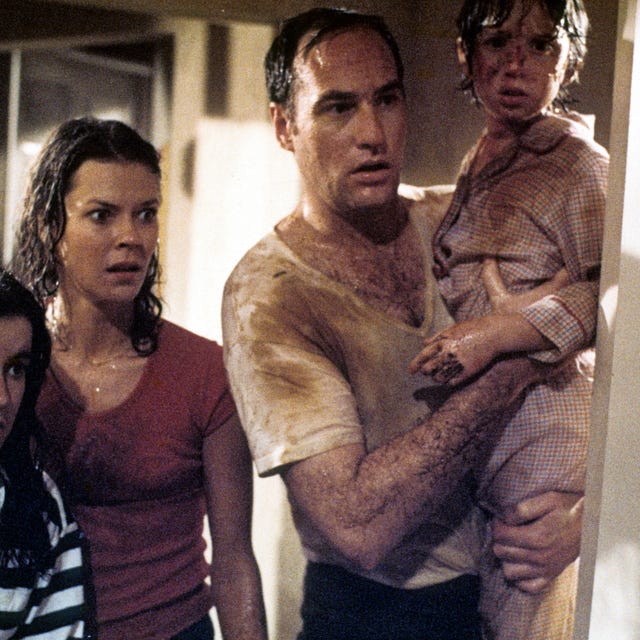 Released in 1982, the original Poltergeist , directed by Tobe Hooper and produced by Spielberg, was an instant success and is considered to be a masterpiece of American horror cinema. The film focuses on the Freelings, a middle-class family (led by a youthful, dashing Craig T. Nelson) whose life is upturned when a number of paranormal and vicious events occur in their California home and their daughter Carol Anne is abducted through her bedroom closet by a group of ghosts who are under the control of a monster demon called the "Beast."
After learning that their house sits atop a Native American burial ground, the Freelings spend their time attempting to retrieve Carol Anne and all the while stay sane as they get smacked around, terrorized and ultimately, "goobered" on in the bathtub.
With Poltergeist's success came a creepy mystique that the classic film is shrouded in real-life tragedies that some interpret as a curse.
Four cast members died during and soon after the filming of the series
The majority of the fuel for the alleged curse stems from the deaths of multiple cast members. In total, four cast members died during and soon after the filming of the series. Two of these tragic deaths were highly unexpected and puzzling, leading many fans to speculate on the trilogy's eerie implications.
Heather O'Rourke
Carol Anne Freeling, the young focal point of the series, was played by Heather O'Rourke. Only six years old when the first Poltergeist film was released, O'Rourke captivated audiences with her stark blond hair, doll-like appearance, and big, inquisitive eyes. Sadly, however, she was misdiagnosed with Crohn's Disease in 1987. The following year, O'Rourke fell ill again, and her symptoms were casually attributed to the flu. A day later, she collapsed and suffered a cardiac arrest. After being airlifted to a children's hospital in San Diego, O'Rourke died during an operation to correct a bowel obstruction, and it was later believed that she had been suffering from a congenital intestinal abnormality.
Dominique Dunne
Dominique Dunne, who played the original older sister Dana Freeling, met an equally tragic and unforeseen fate. In 1982, Dunne separated from her partner, John Sweeney. In November of that year, he showed up at Dunne's house, pleading for her to take him back. When she refused, Sweeney grabbed Dunne's neck, choked her until she was unconscious, and left her to die in her Hollywood home's driveway. Sweeney was sentenced to six and a half years in prison but was released after three years and seven months.
Julian Beck and Will Sampson
The other two cast member deaths, while unfortunate, were not as unpredictable or mysterious. The evil preacher Kane from Poltergeist II was played by Julian Beck. In 1983, Beck had been diagnosed with stomach cancer, which took his life soon after he finished work on the second installment of the series. The same film was met with further tragedy, after Will Sampson, who played Taylor the Native American shaman, died after undergoing a heart-lung transplant, which had a very slim survival rate.
Other strange things happened on set
Cast deaths were not the only agents of the curse's proliferation, as other peculiar and creepy legends surround the film franchise. JoBeth Williams, who played mom Diane Freeling in the first two films, claimed that director Spielberg insisted on using actual human skeletons as props in an attempt to save money (at the time, they were cheaper than plastic skeletons). Williams' claim has never been verified, but it persists to this day in the lore surrounding the films' curse.
Finally, in an effort to further creep out everyone involved, Sampson, the real-life medicine man who passed away due to circumstances mentioned above, performed an authentic exorcism after shooting wrapped up one night. One can only imagine how this made the other cast members feel.
Movies & TV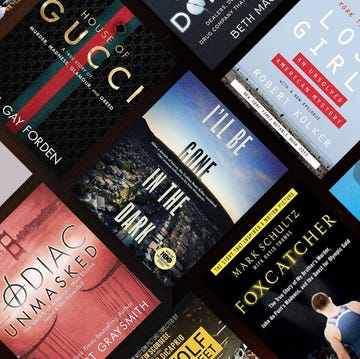 The 15 Best Biopics of All Time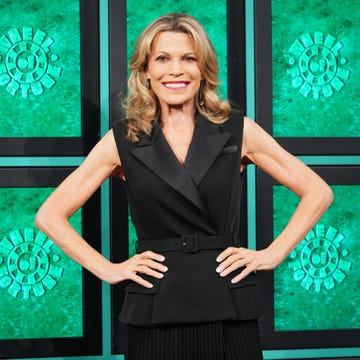 Vanna White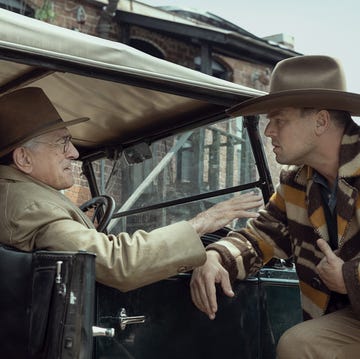 The True Story of 'Killers of the Flower Moon'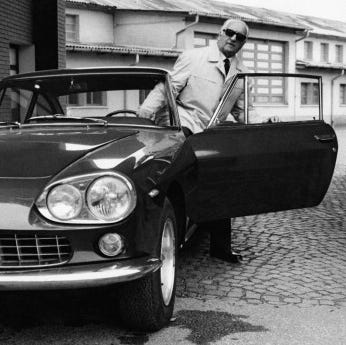 The Tragic True Story of the 'Ferrari' Movie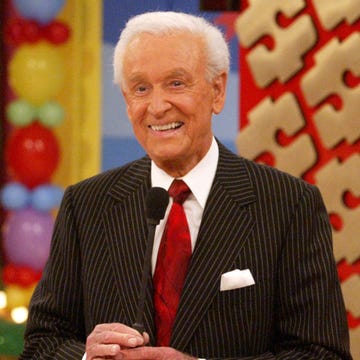 Martin Scorsese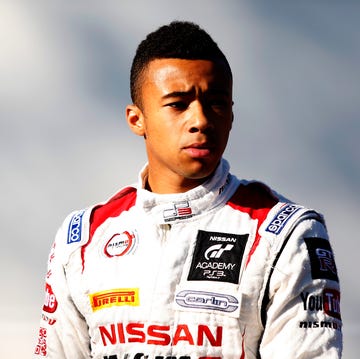 The Remarkable True Story Behind 'Gran Turismo'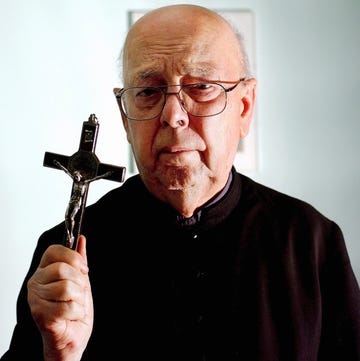 The True Story of Pope's Exorcist Gabriele Amorth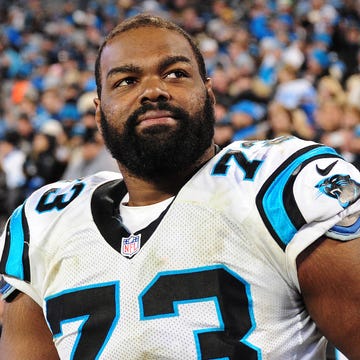 The True Story of Michael Oher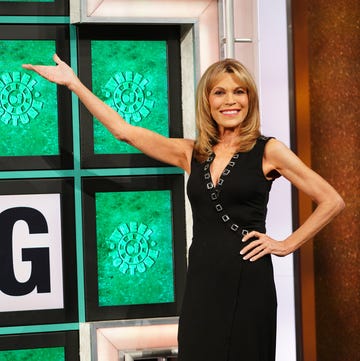 Vanna White Hasn't Gotten a Raise in 18 Years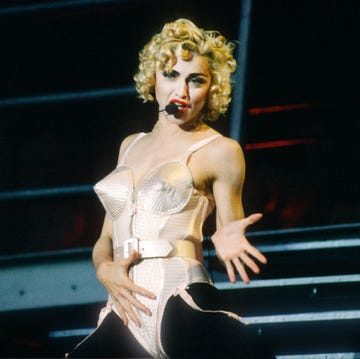 Madonna's Biopic Reportedly Scrapped
The Tragic Real-Life Story Of The Poltergeist Cast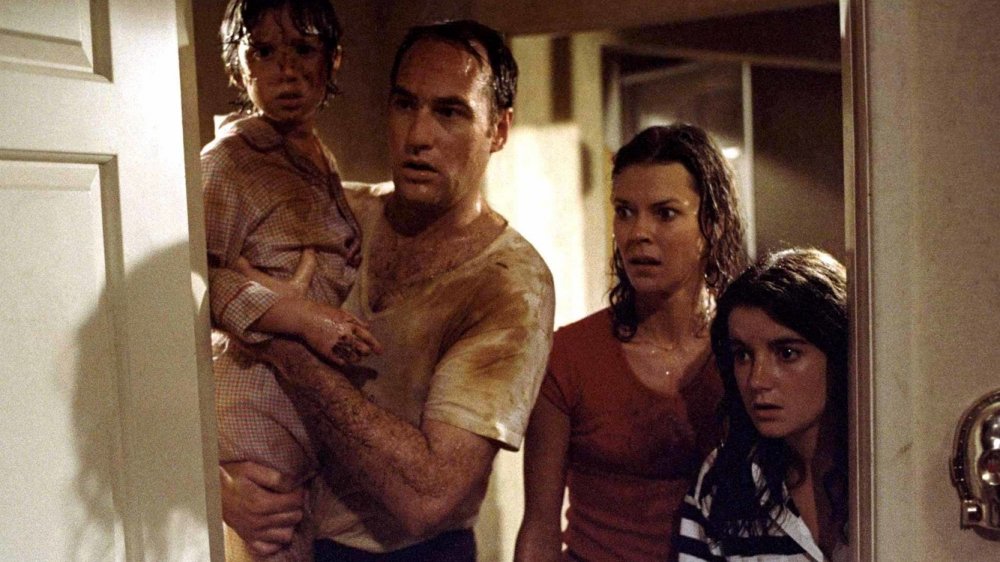 "They're heeeeere !" Who can forget those chilling words from little Carol Ann (Heather O'Rourke) as ghostly apparitions projected out of a television and into the Freeling family household in the classic 1982 horror film  Poltergeist ? "The TV People" led by the evil Reverend Kane (Julian Beck) would go on to terrorize audiences (as well as the Freelings) in three movies, including 1986's Poltergeist II: The Other Side  and the final film in the trilogy, 1988's Poltergeist III .
All three films are filled with memorable, spine-tingly moments such as the hideous clown doll that pulls Robbie Freeling (Oliver Robins) under his bed, or perhaps the nightmarish tree that smashes through his bedroom window and literally tries to devour him. Another etched-in-brain scene for many is from the second film, when Steve ( Craig T. Nelson ) swallows a possessed worm while guzzling a bottle of tequila, which leads to him eventually vomiting out an H.R. Giger monstrosity. What happens in these movies is truly the stuff of nightmares, but to many, it's what happened in real life to some of the cast members that's far more tragic.
Even if you're just a casual moviegoer or horror fan, you've probably heard of "the Poltergeist curse." It's been the subject of many online articles, TV specials and mini-documentaries, including E! True Hollywood Story: Curse of the Poltergeist and most recently, episode three of Shudder's Cursed Films . Sadly, four lead actors from the trilogy all suffered deaths within a six-year span following the original film's release, leading many to believe that the movie sets were somehow cursed. This led to other various myths and exaggerated claims about what happened on the set — but before we get into that, let's look at the four main deaths that paved the way for the now infamous curse.
Dominique Dunne
Perhaps one of the most grisly and tragic deaths was that of 22-year-old actress Dominique Dunne, who played the eldest sister in the first film, Dana Freeling. Her character was mentioned in Poltergeist II as being off to college, but the reality was, any ideas screenwriters might have had for her character in the sequel had to be scrapped entirely due to Dunne's untimely death just months after the original movie was released. 
On the evening of October 30, 1982, Dunne was brutally strangled by an aggravated ex-boyfriend. The assailant, identified as sous chef John Sweeney, showed up at her West Hollywood home in hopes of repairing their relationship and moving back in with her. An argument erupted on Dunne's driveway, where the deadly attack took place. When police arrived at the scene, Sweeney was quoted as saying "I've killed my girlfriend!" 
At the time, Dunne was still alive; she was rushed to Cedar's-Sinai Medical Center, where she remained in a coma for five days and never regained consciousness. On November 4, 1982, just three weeks before what would have been her 23rd birthday, she was removed from life support and pronounced dead. Dunne was considered a rising star at the time and had just landed the role of Robin Maxwell in the 1983 science-fiction miniseries  V , which she was rehearsing for the night she was assaulted.
Julian Beck
Arguably one of the creepiest villains in horror history is Reverend Henry Kane, the human form of "The Beast" played by thespian Julian Beck. He's the gaunt, 19th century-looking cult leader who spends most of Poltergeist II trying to infiltrate the Freeling residence and abduct Carol Ann — and yes, he's also the same dude who possessed the aforementioned tequila worm. Even though he completed principal photography of the film, Beck would never live to see the theatrical release of Poltergeist II since he passed away on September 14, 1985 — during the film's post-production period and a full eight months before its premiere. 
Unlike Dominique Dunne's shocking murder, Beck passed away after a long battle with stomach cancer, something he had been diagnosed with in 1983 . So while his death is certainly unfortunate, it also definitely wasn't out of left field. Beck was dying of stomach cancer during the production and the entire crew was well aware of his diagnosis. Some believe it even influenced his chilling final performance in a film.
Will Sampson
Some remember actor Will Sampson as Chief Bromden from One Flew Over the Cuckoo's Nest , but horror fans know him as Taylor, the Native American shaman from Poltergeist II . Sampson passed away due to post-operative kidney failure following a heart and lung transplant. Again, this is another death of a cast member that eerily occurred not long after the release of a Poltergeist movie. Sampson passed away on June 3, 1987 , but much like Beck's situation, he had a preexisting medical condition. Sampson suffered from scleroderma, a chronic degenerative condition that caused him severe malnourishment and other complications with his heart, skin, and lungs. He was only age 53 at his time of death.
Heather O'Rourke
The most well-known death that sparked and fuels the " Poltergeist curse" fire to this day was the shocking loss of Heather O' Rourke, who played Carol Ann — the young, angelic face of the entire franchise. During production of Poltergeist III in 1987, O'Rourke was undergoing treatment for Crohn's disease, which would turn out to be a misdiagnosis. In the third episode of  Shudder's   Cursed Films docuseries, director Gary Sherman shares several memories and speaks very fondly of the young actress, saying that, aside from O'Rourke's "chipmunk cheeks" — a side effect caused by the bowel inflammation medications she was taking at the time — she remained in high spirits and overall seemed physically fine and enjoyed her time on the set. Little did he know or anyone else know that something fatal was brewing within. 
Fast forward to January of 1988, when O'Rourke became severely ill and her health started deteriorating at an alarming rate. On February 1, 1988, she was rushed to the hospital, where she  ultimately died due to septic shock caused by undetected intestinal blockage. This blockage ruptured and the toxins released in her body proved to be too much. During an operation the 12-year-old O'Rourke was undergoing the same day of her death, it was also revealed that she did not have Crohn's disease, but an acute bowel obstruction due to a congenital stenosis — something that could've been surgically corrected had it been detected sooner. With only four months until the film's release, her death caused the studio to force Sherman to shoot an entirely new ending using a double, something the director was strongly against. He preferred that the movie not be released at all, but MGM ultimately had its way. O'Rourke's tragic end would be the fourth death of a Poltergeist major cast member in a six-year span.
Lou Perryman
While the deaths of Dominique Dunne, Julian Beck, Will Sampson, and Heather O'Rourke are seen as part of the supposed "curse," there is another death that some fans like to bring up to further pile on the evidence, but it happened 17 years after the release of the original movie and it's very likely someone you don't recall seeing. Actor Lou Perryman, who had a very minor role as a construction worker named Pugsley, was gruesomely murdered in his home by Seth Christopher Tatum — an ex-con with a history of mental health problems. On April 1, 2009 , Tatum was on the run after a violent altercation with his mother's ex-boyfriend when he randomly came across Perryman's home (the two had never met) and killed him. His reason? Just to steal his car. The case was settled two years later when the killer, who'd stopped taking his medication for bipolar disorder shortly before the murder, was sentenced to life in prison .
Oliver Robins is alive and well
It's apparent there's a lot of real-life death surrounding the Poltergeist movies, and while some like to believe it has to do with a curse, others believe it's simply a string of unfortunate coincidences. You might also hear other false or exaggerated Poltergeist myths, such as all three kids from the original film died, which is totally untrue. Robbie Freeling, played by Oliver Robins, is alive and well. In a 2015 interview with the Daily Mail , when asked about the strange deaths surrounding the franchise, he told them he believes there is no curse. "To be completely honest, I don't think anyone that was involved in the movie ever really took the curse seriously. There is no curse — it is just tragic coincidences," he said. "People may try and connect the dots and make something out of it, but they are possibly going to make connections that probably aren't there. They do make for great spooky stories, but at the end of the day, they really aren't true."
Did real human skeletons cause the curse?
If there is a Poltergeist  curse, what caused it? One widely-discussed theory is the fact that real skeletons were used by the effects crew in the first two movies, most notably in the muddy swimming pool scene from the original with Diane Freeling, played by JoBeth Williams. Desecration of human remains plays a big role in the first film as the probable cause of the Freelings' pesky poltergeist problem. How ironic would it be if these real skeletons somehow jinxed the cast? This theory doesn't exactly hold up, though — Williams is still alive and well, as is daddy Freeling himself, Craig T. Nelson.
One man who is strongly against the notion that these real skeletons led to the deaths of the actors is special make-up effects artist Craig Reardon, who worked on Poltergeist . "The subject of the skeletons that were used in Poltergeist , to my utter amazement has created sort of an online mythology, and not a pretty one," said Reardon when interviewed for Shudder's Cursed Films . "Apparently, there's a contingent of people out there who believe that the fact that real human skeletons were used are some kind of pretext to 'explain' why two actresses that worked in the film subsequently died, which is not only just conceptually ridiculous, but is personally offensive to me."
As Reardon went on to point out, "human skeletons have been used in movies for years and years." Examples cited in his interview include  House on Haunted Hill  and the 1931  Frankenstein.  "No low-budget B film is gonna pay anybody to sculpt a human skeleton when all you had to do was go to a biological supply house and get a human skeleton. You know, wake up and small the budget. That's really the way it worked," he added. "The idea of having a few of them on the set of Poltergeist and killing two lovely young girls is a pretty pernicious idea."
Zelda Rubinstein slams the curse
Perhaps one of the most famous Poltergeist characters of all, arguably only second to Carol Ann, is the clairvoyant ghost-vanquisher Tangina "This house is clean" Barrons, played to perfection by Zelda Rubinstein, who passed away at the age of 76 in 2010 due to complications that followed a mild heart attack. Most never consider her death part of the curse due to her age, cause of death, and how far removed it was from the close string of deaths between 1982 and 1988. And that's likely how she would want it. Much like Oliver Robins, Rubinstein always felt the idea of a Poltergeist  curse was just superstitious nonsense. In fact, you might even say she found it to be downright preposterous. 
In a 1988 interview during a Showbiz Today segment on CNN, she candidly spoke about the curse in her signature gracious manner but ended it on a classy yet blunt note. "I owe it to Heather to present her case, as most honestly and lovingly as I can. I loved this child very much and I am still very grieved at her passing," said Rubinstein. "Heather died because of an undetected, congenital, anatomical defect. Julian Beck died from cancer in his mature years. Will Sampson passed away after receiving a heart and lung transplant. It's my understanding he had an environmental disease. And Dominique Dunne died at the hands of an extremely ill-directed, passionate boyfriend. These are reasons, I do not call this a jinx. I think that it's pretty much a courtesy to put to an end this superstitious crap ."
The Poltergeist Curse: Exploring The Horror Franchise's Tragic Real Life Legacy
The true tragedies associated with the horror classic.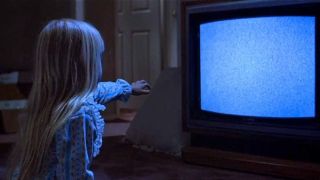 One of the most terrifying haunted house movies of all time is the 1982 favorite from producer Steven Spielberg and director Tobe Hooper, Poltergeist – in which a family is forced to contend with malevolent spirits that have infiltrated their home and abducted their young daughter into the netherworld. Even more unsettling than the bizarre supernatural events that take place in the classic horror movie and its sequels are the real-life tragedies that have affected multiple people involved with the films.
Because there have been so many heartbreaking deaths related to the hit horror movie franchise – not to mention a few claims of unexplainable circumstances on set – fans have speculated that the films are hexed by what has come to be known as the " Poltergeist Curse." We would like to make it clear that we do not believe in such a thing, but also cannot deny that the Poltergeist movies have a very sad and strange legacy associated with them. The following is a timeline of this genuinely haunting history, starting with a few unusual details that some say are the cause.
The Alleged Origins Of The Poltergeist Curse
In one of the most iconic moments from the original Poltergeist , Diane Freeling (JoBeth Williams) falls into her unfinished swimming pool and struggles to climb herself out as rotting, human remains from the cemetery her house was built upon rise out of the muddy waters and surround her. As Williams would recall in a 40th anniversary retrospective by Vanity Fair , it was not until after she was finished shooting the already stressful sequence when she learned that the skeletons she was sharing the pool with were real.
This behind-the-scenes horror movie fact is certainly shocking by today's standards, but using real cadavers was actually a common practice in Hollywood at the time, considering they were cheaper to purchase than fake ones were to build. However, as discussed in the docuseries Cursed Films — one of the best TV shows on Shudder — fans have theorized that real, angry spirits were attached to those skeletons and would become the cause of eerie things that happened on set and after production.
For instance, in an episode of E! True Hollywood Story that explores the legacy of the " Poltergeist Curse," crew members recall facing unusual mishaps while filming 1986's Poltergeist II: The Other Side , which continued the use of real skeletons. Craig T. Nelson, who reprises the role of Steve Freeling in the sequel, also describes in the episode how his co-star, Will Sampson, sensed that there was a malevolent presence disturbing the production and personally conducted an exorcism on the set. The Incredibles star claims that the production did not suffer any further setbacks from that moment on.
The Death Of Dominique Dunne
Poltergeist is also remembered as the first feature-length film to star Dominique Dunne (younger sister of Academy Award nominee Griffin Dunne) as the Freelings' oldest daughter, Dana. Unfortunately, it would also be her last film, as the actor was murdered only a few months after the movie was released.
As the New York Times reported in November 1982, the 22-year-old had been strangled into an unconscious state, and she was held on life support for five days before she passed. Dunne's former boyfriend, then-26-year-old chef John Sweeney, admitted to investigators that he was the one who choked her in response to an argument over moving back in together. The following year, Sweeney was convicted of involuntary manslaughter, which the actor's father, frequent Vanity Fair contributor Dominick Dunne, mentioned in a 2008 article for the magazine in detailing his account of the trial.
Julian Beck Died Shortly After Finishing Poltergeist II
In Poltergeist II: The Other Side , a movie our own Rich Knight was terrified of as a child , the Beast who taunted the Freelings in the first film takes the form of a preacher calling himself Reverend Henry Kane – which is easily the most iconic film role by Julian Beck. Unfortunately, according to the New York Times , the villainous part would also mark his last big screen appearance, having passed away at the age of 60 just a few months after the sequel wrapped in 1985.
While some theorists have often considered the theatre actor's death to be further evidence of the curse, the Los Angeles Times ' report of his passing mentions that he had previously been diagnosed with stomach cancer in 1983. Knowing that he was near the end of his life and suffering from a painful illness while portraying the decrepit Kane makes his already chilling performance even more unsettling.
Poltergeist II Star Will Sampson Succumbed To Various Health Complications
Julian Beck was not the only Poltergeist II star who passed away not long after working on the film. The aforementioned Will Sampson, who played a Native American shaman who tries to help the Freelings named Taylor, died in June 1987 at the age of 53.
According to the Herald Journal (via Google News ), the actor – who had previously been diagnosed with scleroderma – passed 43 days after an otherwise successful lung transplant. He was suffering from malnutrition, a post-operation infection, and kidney failure of an unknown cause that lapsed him into a 10-day coma. Sampson made his major acting debut as part of the One Flew Over the Cuckoo's Nest cast as "Chief" Bromden in 1975 before going on to star opposite Clint Eastwood in The Outlaw Josey Wales the following year and in the 1977 creature feature Orca .
Heather O'Rourke Passed Away At 12 Years Old
Easily the most memorable character of the Poltergeist franchise is the malevolent spirits' young, primary target, Carol Anne Freeling – played by Heather O'Rourke. The child actor's promising career was sadly cut short after her doctors failed to detect a long-standing bowel obstruction that led to the 12-year-old's death in 1988, according to the Los Angeles Times .
Similar to her Poltergeist II co-star Julian Beck, O'Rourke had finished shooting the third installment of the franchise, 1988's Poltergeist III , shortly before her passing. However, the sequel's director was reluctantly forced to reshoot many of her scenes with a double, as he recalled in Cursed Films , which can be viewed with a Shudder subscription .
In 2015, MGM released a remake of Poltergeist that – as director Gil Kenan admitted in a Reddit AMA thread – experienced a few on-set electrical problems, but has no tragedies associated with it (unless you count its not-so-favorable reviews ). Therefore, we believe there is no quantifiable reason to suspect that any unfortunate events remotely related to this franchise are the result of a curse and the films are perfectly safe to enjoy today... if you are not too scared, that is.
CINEMABLEND NEWSLETTER
Your Daily Blend of Entertainment News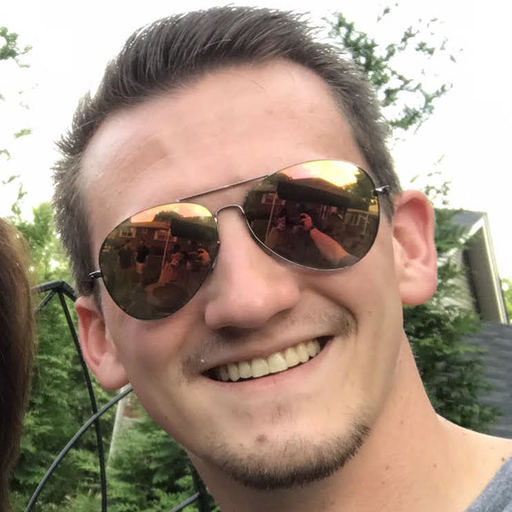 Jason has been writing since he was able to pick up a washable marker, with which he wrote his debut illustrated children's story, later transitioning to a short-lived comic book series and (very) amateur filmmaking before finally settling on pursuing a career in writing about movies in lieu of making them. Look for his name in almost any article about Batman.
Rick And Morty's Dan Harmon Says Zack Snyder Wants To Help Make A Movie Happen. His Idea May be Jokey, But I'm All In
Gwyneth Paltrow Got Candid About How Wes Anderson And Jon Favreau Used To Give Her Notes On Set, And The Differences Are Very Cute
Aquaman Concept Art Reveals How The Justice League Was Originally Involved In Jason Momoa's DC Movie
Most Popular
By Jason Wiese October 10, 2023
By Alexandra Ramos October 10, 2023
By Mick Joest October 10, 2023
By Jerrica Tisdale October 09, 2023
By Jason Wiese October 09, 2023
By Adam Holmes October 09, 2023
By Danielle Bruncati October 09, 2023
By Rich Knight October 09, 2023
By Philip Sledge October 08, 2023
2 Lessons In Chemistry Food Consultant Shares What Was 'So Inspiring' About Brie Larson's Elizabeth Zott
3 While Disney World Is Suing Ron DeSantis Over Its Special District, Florida Has Granted A New One To Universal Orlando
4 Will The Masked Singer Ever Have A Live Season? The Showrunner Explains The Challenges Involved
5 I Asked The Creator's Crew How That Breathtaking LAX Sequence Came Together, And Rogue One Was A Pretty Huge Influence

The Messenger
Revisiting the 'Poltergeist' Curse: How Cast Member Deaths Started the Myth
Several deaths of the franchise's cast have caused fans to believe that the films are cursed.
The horror classic Poltergeist and its two sequels have terrified audiences for decades — and not just for their onscreen scares. In the years since their release, the trilogy about a family haunted by ghosts has been rumored to be cursed in real life. The deaths of several key cast members not long after the films were released, along with rumors of strange occurrences on set , have convinced some fans that this house is not clean .
Between the 1982 release of the first film, written by Stephen Spielberg and nominated for several Oscars, and the 1988 release of the far less celebrated third, four actors who appeared in the movies died.
The first cast death now attributed to the curse was that of 22-year-old Dominique Dunne, who played Dana Freeling, sister of protagonist Carol Anne Freeling, in the first film. Only months after making her big screen debut, Dunne was strangled by an ex-boyfriend in the driveway of her home in West Hollywood. She was still clinging to life when transported to the hospital and spent five days in a coma before being pronounced dead on Nov. 4, 1982, just weeks shy of her 23rd birthday .
Dunne's murderer served just three and a half years in prison on charges of voluntary manslaughter. Her father, actor and novelist Dominick Dunne , wrote an article for Vanity Fair titled "Justice: A Father's Account of the Trial of His Daughter's Killer" and tracked Dunne's murderer for years before the killer took on an assumed name and fell off the radar.
The next cast member to pass away was Julian Beck, who played the terrifying central villain in Poltergeist II: The Other Side . Sadly, Beck's death in 1985 wasn't unexpected; the cast reportedly knew he was fighting stomach cancer during filming. Nevertheless, news of Beck's passing at age 60 shocked fans and helped contribute to the idea that the films were cursed.
Actor Will Sampson, known for playing Chief Bromden in One Flew Over the Cuckoo's Nest , made one of his final film appearances in Poltergeist II as a shaman. Like Beck, Sampson was dealing with medical issues and underwent a heart and lung transplant due to his struggle with scleroderma , an autoimmune disease. Sampson did not live long after the high-risk procedure, passing away in June 1987 at age 53.
The final death that helped solidify the myth of the curse came in 1988 when actress Heather O'Rourke died from an intestinal blockage at age 12. O'Rourke starred in the trilogy as Carol Anne Freeling, who, in the first film, is kidnapped by evil spirits. She was 5 when she started filming the first film and went on to appear in all three, becoming the face of the franchise. She died just months before the third movie's premiere in June of 1988. O'Rourke's death was later found to result from a misdiagnosis, and her mother won an out-of-court settlement after suing Heather's doctors .
While some fans believed the actress's death was tied to the curse, surviving cast members have refused to entertain the idea. When Entertainment Weekly reported on the rumors in 1997, the outlet noted that no one contacted for the article would discuss it , with many feeling that the myth belittles the memory of their coworkers. Still, the Poltergeist curse remains a staple of Hollywood horror lore.