The Revenant Book vs Movie
You can read the blog, or you can click on one of the icons below to listen to the podcast version click here for more listening options.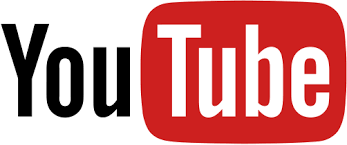 **Warning: Spoilers for both book and movie!**
The Revenant: A Novel of Revenge by Michael Punke (2002)
The Revenant directed by Alejandro G. Iñárritu (2015)
Thoughts on the Book
The book is a fictional telling of a real event that happened to Hugh Glass. Glass has become part of mountain man lore, some stories have some truth while others are more legend. One thing we know did happen, is that he was attacked by a bear; the men who were suppose to watch over him abandoned him and robbed him. Yet, he survived to tell the tale.
Punke makes the story his own by including fictional characters as well as fictional events mixed with the true overall story. There were times this book dragged a bit, but for the most part I did enjoy it. For the most part, it is a gripping story, with detailed characters and a great ending. Great ending, as in like the last paragraph. The big event that happens at the end is Glass's confrontation with Fitzgerald, and as I will talk about later, this part was very disappointing. Punke also does the annoying thing where an event happens, then it turns out it was a just a dream. And he does this not once, but twice! Come one, even just one scene like that is usually one too many. Anyway, having said that, I did like this book pretty well.
Jim Bridger is another man who has gone down in mountain man history and most historians agree that he was one of the men who left Glass for dead. The book gives us the background on all the real life main characters-Glass, Fitzgerald, Bridger, Henry and even some other minor characters.
Director Alejandro G. Iñárritu won best director for this movie, making it two years in a row that he won the award and it was certainly well deserved! (The previous year he won for Birdman ). Emmanuel Lubezki also won for cinematography and I can't talk about this movie without talking about how freakin incredible the cinematography is! So beautiful! This movie famously was shot with only natural light as well as being filmed in chronological order.
I'll just say right now, I love this movie. I saw it in theaters two or three times, and after the first time I had that natural high you get. I was glowing. I even did back to back movies, watching the Hateful Eight which came out around the same time as this. Even though Hateful Eight was fresher in my mind, as I left the theater my mind went back to The Revenant and I just could not stop thinking about it.
After the movie, I read the book and my only memory from it was that I found the book disappointing. There is a specific scene in the book I didn't like, and I will get into that later. Reading the book this time around, made me realize how little I remembered about it from that first reading lol. It was much better than I had remembered.
As much as I loved this movie, I actually haven't seen it since it came out on DVD in early 2016. Even if I love a movie, I don't tend to do frequent rewatches (movie theaters excluded, because if there is a movie in theaters I love I will go see it multiple times since that's the only chance you get to see it on the big screen). Anyway, it's been five years since seeing this movie so there was actually a number of things about it I had forgotten.
Leonardo DiCaprio finally won an Academy Award for his portrayal of Hugh Glass. Funny enough, he won the award for the film in which he has the least dialogue! He has about ten minutes of dialogue throughout this movie. About this he said,  "It was a different type of challenge for me because I've played a lot of very vocal characters…It's something that I really wanted to investigate – playing a character who says almost nothing. How do you relay an emotional journey and get in tune with this man's angst … without words?"
A great movie to watch back to back with this one, is Wolf of Wallstreet. In one movie, DiCaprio says almost nothing, in the other he has pages and pages of dialogue. It really showcases how incredible he is! He is an actor I have covered the most on this podcast, not purposefully necessarily, a lot of his movies just happen to be based on books! He is also in so many incredible movies, so it just so happens I have covered him a lot. Anyway, he is amazing actor and is incredible in this. There was talk early on of Christian Bale being in the role of Hugh Glass, and I think he would have done amazing as well.
Tom Hardy is just as incredible as Fitzgerald. This is the third Hardy movie I have talked about here, and he also is just such a great actor. He really embodies the roles he plays and there are so many great scenes in this movie with him. When he and Glass are fighting at the end, Glass cuts off some of Fitzgerald's fingers, but rather than yell out in pain or something, he just seems annoyed by it! Also, the part when he lies to Bridger about the Arikara approaching, Bridger says thay they haven't buried Glass. Fitzgerald then drags Glass into the shallow grave and starts putting dirt on him. This was such an "OMG" scene lol, and Hardy is just wonderful in all of it.
Will Poulter speaking of Jim Bridger, he is played here by Will Poulter. I don't think I have seen any other movies with him, but he is excellent as the young Bridger.
Domhall Gleeson plays Captain Henry and overall he is well cast. In the book, it talks about how bad luck follows Henry, and there is just this metaphorical cloud around him and his men. Gleeson definitely shows that downcast/discouraged vibe. There are a few times, specifically near the end, when it seems he is overacting a bit. I'm thinking of the scene when he is hitting Bridger when he finds out what happened. It's not terrible though, and like I said, overall he does a good job.
The Legend of Hugh Glass
A lot of the specific events that happen to Glass from the time he is abandoned, to the time he is back with Captain Henry, is different from book to movie. I don't mind that the movie didn't follow the book exactly though. No one knows what Glass specifically did to survive and the details of what he endured, we can just guess. It just adds to the legend of Glass, by having the book and movie share different stories. The book doesn't have the scene where he cuts open the dead horse to sleep in it during the winter storm, however that is part of Glass lore. I read that the story of Glass doing that, is where Lucas got the idea to have a scene like that in Star Wars.
The Bear Attack
The movie doesn't hold back when the bear attack scene, and showing the condition Glass's body was in. There is also that scene later, when Glass drinks water and is just comes out through the hole in his throat. He then cauterizes it, which is so painful he passes out.
The book also doesn't hold back in its descriptions. One things the book talked about that wasn't shown in the movie, is that the bear also loosened Glass's scalp. The guy who finds him is named Harris and it reads, "But he had never seen human carnage like this, fresh in the wake of attack. Glass was shredded from head to  foot. His scalp lay dangling to one side, and it took Harris an instant to recognize the components that made up  his face…Harris focused on the head. Glass at least deserved the dignity of wearing his scalp. Harris poured water from his  canteen, attempting to wash away as much of the dirt as possible. The skin was so loose that it was almost like  replacing a fallen hat on a bald man. Harris pulled the scalp across Glass's skull, pressing the loose skin against  his forehead and tucking it behind his ear. They could stitch it later if Glass lasted that long."
Glass's Family
Probably the biggest change the movie makes is adding a wife and son. We never meet the wife because she had died years before, but we see her in Glass's dreams and such. There is a flashback scene to when his wife was killed, and we see her lying on the ground, then a bird comes out of her chest and flies away-symbolizing her spirit leaving. I thought that was just so beautiful. Later, we see Fitzgerald and Bridger eating and we see a bird Fitzgerald ate and it looked very similar to the type we saw in the flashback which made me wonder if it was done on purpose in order to symbolize the kind of man Fitzgerald was. His son is there with him and after the bear attack he of course stays behind with his father.
In the movie, Bridger and Hawk (Glass's son, who is half Pawnee) are off doing something and Fitzgerald tells Glass that he can mercy kill him basically, that way they can be on their way. He tells him to blink if that's what he wants done. Glass does blink eventually, and it is a long seemingly purposeful blink. Fitzgerald starts to gag Glass, when Hawk comes up and stops him and is yelling. Fitzgerald is trying to explain the "deal" he and Glass had, but Hawk keeps yelling for Bridger, so Fitzgerald stabs him and kills him.
In the end, Fitzgerald brings this up, saying he and Glass had had a deal and Hawk wasn't listening to him try to explain. Glass yells that they'd had no deal. He did blink though! But maybe he wasn't fully comprehending what Fitzgerald had been saying at the time, or maybe his eyes were just feeling dry and he had to blink sometime lol.
Having Glass have a son whom Fitzgerald kills, definitely adds to why Glass would be so set on revenge. In the book, he didn't blame them for leaving him, but what he wanted revenge for was the fact that they robbed him and gave him no chance to make it one his own. When I read the book originally, the movie was fresh in my mind, and I was like, is that all?? But this time around, I kind of liked that he wasn't trying to avenge someone who died, but rather just doing it for himself I guess. Having said that, the movie is more emotional due to his son dying, plus the dream sequences with his wife. There is a dream sequence about halfway through where he sees his son. When I saw this in theaters, this scene had me crying-not just tearing up, but crying. Such a powerful scene. The score in this movie is also fantastic. It isn't always playing something, oftentimes it is just the sounds of nature, but when it is there, it is perfect. And the fact that it isn't constnantly in the background, makes it more powerful when it is there.
In the book, Glass did have a woman he was engaged to. He was a sailor at the time, and he left to go somewhere and one his way back home his ship was taken over by the pirate Jean Lafitte. Glass then joined Lafitte s crew (it was either that, or die) and he never saw her again. He did write home some time later and learned she had died of some kind of sickness.
In the book we get a look into the inner thoughts and feelings of various characters. When Bridger says he will stay with Glass, we learn his reasons for doing so. It reads, "He remembered how the captain had patted him on the shoulder when the brigade departed, and how the simple  gesture had filled him with a sense of affiliation, as if for the first time he deserved his place among the men.  Wasn't that why he was there in the clearing—to salve his wounded pride? Not to take care of another man, but  to take care of himself? Wasn't he just like Fitzgerald, profiting from another man's misfortune? Say what you  would about Fitzgerald, at least he was honest about why he stayed."
In the movie, it seems like Bridger had purer intentions. For one, it seems he and Hawk were friends, which makes sense since they were the two youngest ones there. When the captain says he will pay those who stay behind to bury Glass, Hawk and Bridger say the third man to stay can have their share of the pay. Which is when Fitzgerald agrees. In the book, the captain offers money, and Bridger volunteer's, but he doesn't offer his money to whoever else stays. Fitzgerald also takes Glass knife when they rob him, and give it to Bridger who takes it. In the movie, Bridger leaves a canteen with Glass. This wasn't in the book. The canteen becomes important later, because it has a distinct engraving. When a man comes to the fort he has the canteen, which makes Fitzgerald realize Glass is still alive and he leaves the fort before he is found out.
Anyway, back to Bridger. In the book, Glass comes to the fort on New Years Eve, and when he walks in the door, everyone looks to him in shock. He goes straight for Bridger and starts punching and kicking him while Bridger doesn't fight back. The books reading, "He looked down at Bridger, and something unexpected began to happen. The perfection of the moment began to  evaporate. Bridger looked back at Glass, and in his eyes, Glass saw not malice, but fear; not resistance, but  resignation. Fight back, damn you! One twitch of opposition to justify the final strike."
 Henry lets this happen, saying it us up to Glass to enforce the punishment. In the movie, Henry is the one that finds Bridger after Glass's return, and beats him up while Glass watches. Glass then later tells Henry that Bridger isn't to blame. In the book, Glass is at the fort for a month and during that time Bridger avoids being around him. When Glass is about to head out, Bridger approaches him and apologies for everything. Glass replies telling Bridger to be his own man, rather than following a bad lead essentially.
When Bridger is traveling with Fitzgerald, they don't exactly get along, as is also shown in the movie. There is a line in the book that says, "The boy looked away, hating Fitzgerald for his bloodhound ability to sense weakness. Fitzgerald absorbed  Bridger's discomfort like the nourishment of raw meat." Both actors really convey this in the movie.
Pawnee and Arikara
In the book and movie, the Pawnee tribe is friendly towards whites, whereas the Arikara (also called the Ree) are not. In the book, we don't know much about the Arikara. In the movie, we see the chief and that he is looking for his kidnapped daughter. This helped give more character to him and his tribe, and explains why they are attacking white people they see. My one complaint though is that every time the chief talks, he brings up his missing daughter. There comes a certain point when it's like, okay, I get it! This character has a missing daughter and he is looking for her! You don't need to remind us of this literally every time we are taken to a scene with him.
There are a couple scenes that show how white people ruined the land of the Native Americans, one part being when the Arikara chief is speaking to the main French guy.
Another part is when Bridger and Fitzgerald walk through an abandoned tribe area, and Fitzgerald sees a watch. He goes to pick it up says how, "They're always stealing out [stuff]." Which is obviously ironic, since it's the white people that stole the Native American land and claimed it as their own.
In the movie, as said, Glass had been married to a Pawnee woman, and so his son is half native American and Glass speaks Pawnee. In the book (and real life) this wasn't the case. In the book there is a story about how before the events that we are reading about, he was taken by Pawnee, but using his ingenious, ended up becoming part of their tribe in a way and learned much from them. Later, when trying to survive after the bear attack, he comes across an abandoned Native American area. He see's a woman there who is blind and he cooks her some meat (a nearby dog that he kills) and some broth for her. She dies the next morning, and he builds the thing to put her dead body on. Other Native Americans come across him while he is doing this, and take him in.
Their medicine doctor treats his wounds. They pick a maggot off his back and show him. He is so disgusted that his body has been taken over by maggots that he throws up. The medicining man makes a concoction which is a mix of bull urine and gunpowder which he boils and pours over his back. He is in and out of consciousness for a couple days while undergoing this treatment. It works though and his back begins to truly heal. These Natives then help him get to the nearby fort.
In the movie, he comes across a native American who has fought some wolves for their buffalo kill (by the way, in the book it is Glass who uses fire to scare wolves and steals their kill from them). He becomes friends with this man and he helps him greatly. They don't show maggots on his back, but the man does tell him his body is rotting. During a snowstorm the guy builds a fort with branches and hide, and tends to Glass's wounds. We aren't sure how long Glass is in there, but when he comes to, he leaves the tent and finds that the Native has been hung by the Frenchmen.
In the movie, the French are dirty dealers with the Arikara, and it is them who have kidnapped the chiefs daughter. After finding the body of his friend, Glass finds the horse with the French, and he also saves the chief's daughter.
In the book, after he is abandoned, rather than go the father distance to where Henry and Fitzgerald are heading, he goes in the opposite direction where he knows there is a fort nearby. Once at the fort, he is able to get some rest, get supplies and prepare to head back in the direction the Rocky Mountain Fur Co were going. He is convinced to hold off for a few days, and leave with a group of French guys who are going in that same direction.
He leaves with them and things go well until they are attacked by Arikara. Only three are left alive, but before long they are once again attacked and Glass is left to travel on his own once more. These scenes I liked, because in both cases there was a man who was on the verge of death, but Glass has to leave because if he stays with the dying man, he will be killed. This is the same situation Fitzgerald and Bridger were in (in the book I believe Fitzgerald was telling the truth and the Arikara really were approaching). Going back to how Glass doesn't fault them for leaving him, it was the fact that they robbed him that he seeks revenge for.
Speaking of, in the book Glass is constantly thinking about Bridger and Fitzgerald and how they done him wrong. I get that that's the whole point of this book, but it just seemed redundant at times. The movie shows this, by having Glass write Fitzgerald's name in places and writing "Fitzgerald killed my son." One section in the book reads, "For the first time that day, he thought about the men who abandoned him. His rage grew as he stared at the doe.  Abandonment seemed too benign to describe their treachery. Abandonment was a passive act—running away or  leaving something behind. If his keepers had done no more than abandon him, he would at this moment be  sighting down the barrel of his gun, about to shoot the deer. He would be using his knife to butcher the animal,  and sparking his flint against steel to start a fire and cook it. He looked down at himself, wet from head to toe,  wounded, reeking from the skunk, the bitter taste of roots still in his mouth. What Fitzgerald and Bridger had  done was much more than abandonment, much worse. These were not mere passersby on the road to Jericho,  looking away and crossing to the other side. Glass felt no entitlement to a Samaritan's care, but he did at least  expect that his keepers do no harm. Fitzgerald and Bridger had acted deliberately, robbed him of the few  possessions he might have used to save himself. And in stealing from him this opportunity, they had killed him.  Murdered him, as surely as a knife in the heart or a bullet in the brain. Murdered him, except he would not die.  Would not die, he vowed, because he would live to kill his killers."
Battling Fitzgerald
In the book, Fitzgerald is tired of Henry and wants out. He deserts the fort before New Year's Eve before even realizing Glass is still alive. While he is leaving, Glass is very close to the fort. They hear each other in the night, but neither realizes who the other is, so that was a cool scene.
Once Fitzgerald reaches a different fort, he hears about a badly scared man who had been there and that's when he realizes Glass is alive.
Glass eventually makes his way to another town, after being at the fort with Henry and Bridger and them. He leaves with two other men, both of whom also are killed by Arikara.
When Glass reaches this new fort, he asks about Fitzgerald and the man tells him that Fitzgerald is there and joined the army. The reason he joined, was because he shot a man and could either enlist, or go to jail. Glass tells him what Fitzgerald does. The guy tells Glass this isn't the wild west basically, and says they will file the charges. They end up meeting in court, where Glass and then Fitzgerald tell their side of the story. The judge buys Fitzgerald's act and Glass is so upset he pulls a gun out and shoots him, but only hits his shoulder. Glass is then taken to jail but is bailed out from a friend from one of the forts he had been to.
This scene just felt so anticlimactic. This whole time he is in search of Fitzgerald, and when he finds him, we are given a court room scene?? This isn't even what really happened, this is what Punke decided to have happen. I mean come on, if you're going to make up their confrontation, you could have at least made it interesting!
In the end though, the friend that bails him out tells him he should move on with his life but Glass is fixated on Fitzgerald. The man then tells him, ""…there are none so deaf as those that will not hear. Why did you come to the frontier?" demanded  Kiowa. "To track down a common thief? To revel in a moment's revenge? I thought there was more to you than that." "
Earlier in the book, Glass was looking at the stars and found Orion who I guess is known as seeking his revenge or something like that. In the end, after talking with this friends, Glass looks to the stars once more but his time can't find Orion. The last paragraph reads, "Stars danced on the dark water, their reflection like a marker of the heavens against the earth. Glass searched the  sky for his beacons. He found the sloping tails of Ursa Major and Ursa Minor, the steady comfort of the North  Star. Where's Orion? Where's the hunter with his vengeful sword? The brilliant sparkle of the great star Vega  seemed suddenly to fight for Glass's attention. Next to Vega he picked out the Cygnus, the Swan. Glass stared at  Cygnus, and the more he stared, the more its perpendicular lines seemed clearly to form a cross. The Northern  Cross. That was the common name for Cygnus, he remembered. It seemed more fitting." Despite my complaints about the court room scene, I thought this was a beautiful way to end the story.
In the movie, Glass and Henry go in search of Fitzgerald. Henry finds him first and Fitzgerald shoots him and leaves. Glass finds Henry's body and takes it with him as he continues his search. He uses Henry's body to sit on the main horse, while Glass pretends to be the dead body. This lures Fitzgerald to him because Fitzgerald falsely thinks he has shot Glass when really he had just shot Henry's dead body that was propped up.
Glass and Fitzgerald then have a hand to hand combat scene which is brilliantly filmed and choreographed. Glass has Fitzgerald, and Fitzgerald tells him, "You came all this way just for your revenge, huh? Did you enjoy it, Glass?… 'Cause there ain't nothin' gon' bring your boy back."  Glass then reflects on the Native Amerian friend who was killed. That mans family was also killed and he had told Glass, "My heart bleeds. But revenge is in the creator's hands." As he is thinking this, he sees the Arikara across the river, and lets Fitzgerald's body float over to them and they kill him.
The Arikara ride past, not harming Glass. He then sees the spirit of his wife, and she looks at him then walks off. We are left seeing Glass, as he breathes. It almost seems like is going to die, but his breathing continues as we fade to black. Glass also stares right into the camera in that last scene.
Themes in the movie
Breath is often talked about with Glass and his wife and son. A specific line is, "But you don't give up. You hear me? As long as you can still grab a breath, you fight. You breathe… keep breathing."
I think that is why we have the breathing shown so prominently in the end. He is still breathing, so he still lives to fight on. The story isn't about getting his revenge, rather it is about learning that his revenge won't fix anything. If his revenge stayed important till the end, he would have killed Fitzgerald himself. I love a good revenge story, even a revenge story where the person does indeed kill the people they are getting revenge on. (For example Kill Bill 1 and 2 are amazing, and that's one where she follows through with it). But I absolutely love the ones where by the end, the person lets go of their revenge; realizing that their obsession has just further robbed them of who they are or were.
Revenant means someone who has come back from the dead, and this theme of course is big in the movie as is the symbolism of rebirth. There are three scenes in particular:
"Fitzgerald callously buried Glass in a somewhat shallow grave. While buried throughout the night and on the cusp of death due to his severe injuries from the bear attack, Glass has a soothing dream about his wife. This gives him encouragement to live. A while afterward, Glass gathered all of his strength and willpower to crawl out of the grave. Thus, he begins his journey through the wilderness.
After Glass became seriously ill, Hikuc (the Native American who saves him, but is then killed by the French) treated his wounds with his medicinal methods and placed him in a hut to help him heal and to protect him from the snowstorm. During this sequence, the voice of a Pawnee woman, which is believed to be Glass' wife, was reciting a poem about life and how one has to keep breathing. While asleep in the hut, he dreams about seeing and hugging his son while in the dilapidated church. This serves as a little bit of closure for Glass. The next morning, Glass emerges from the hut feeling physically better and rejuvenated.
In order to protect himself from the storm and potentially threatening individuals and wild animals, Glass cuts open Hikuc's deceased horse, removes the organs, removes his own clothing, and sleeps inside. The next morning, he cracks open the carcass and gets out. Him being nude, sleeping inside the horse's body, and getting out of it is akin to a baby being born. After he gets out of the horse's body, he appears as if he's looking and observing the environment for the first time in his life."
Speaking of the hut Hikuc builds, I read that the actor "Arthur RedCloud incorporated the teachings and medicine of his grandfather, who was a shaman, into his character, Hikuc. He himself even built the medicine hut that Hikuc places Glass in from memory of his grandfather's teachings."
Difficulty in Filming
This was not an easy film to be working on. Being in the elements for one, but also filming in chronological order could be difficult logistically. Then having to switch locations at the end because snow in Canada was melting so they had to move to the southern tip of Argentina.
"At one point during the production, Tom Hardy became very concerned with some of the stunts he had to do, especially since the production was already pretty hectic and troubled. This caused friction and turmoil between him and director Alejandro G. Iñárritu. At one point, out of self-deprecation, Iñárritu allowed Hardy to choke him out. The image was captured on camera and immortalized. After production wrapped, later on, Hardy gave T-shirts to all of the crew members of the image as gifts."
I also read the Iñárritu had several crew members either quit of get fired due to the high pressure environment, not to mention the actual brutal weather environment. Iñárritu said, "As a director, if I identify a violin that is out of tune, I have to take that from the orchestra."
I also read, Iñárritu was insistent that computer-generated imagery not be used to enhance the film, stating, "If we ended up in greenscreen with coffee and everybody having a good time, everybody will be happy, but most likely the film would be a piece of shit." And I love that so much! He isn't there is have a good time, but rather to make a masterpiece. This isn't a laid back movie, so I think it makes sense that it isn't exactly a laid back set.
Book or Movie
I think the movie took a gripping, incredible story, and made it even more incredible. This movie is just a piece of art in every sense of the world. I love that Iñárritu wasn't trying to make a movie to please audiences and studios, rather make a movie that he could be proud of. Everything about it is impeccable.
The book is a great story, but I think for me personally, it just worked better in film. There were times when I kind of spaces out while reading some sections; whereas the movie, even though it's about the same thing, captivated me the whole time. Even though the movie wins here, I would still recommend the book. There is a section at the end where he talks about the real history of these people and what happened to them. (In real life Henry wasn't killed by the way).
All in all, it's a great book but the movie is simply incredible.
12 Mighty Orphans
12 Years a Slave
15:17 to Paris, The
300: Rise of an Empire
80 for Brady
A Beautiful Day in the Neighborhood
A Journal for Jordan
A Million Miles Away
A Small Light
Against the Ice
All Eyez on Me
All My Life
American Gangster
American Hustle
American Made
American Sniper
American Underdog
Amityville Horror (1979)
Amityville Horror (2005)
Annabelle: Creation
Antwone Fisher
Bad Education
Battle of the Sexes
Beanie Bubble, The
Beautiful Boy
Beauty and the Beast
Being the Ricardos
Best of Enemies, The
Big Lebowski
Big Short, The
Big Sick, The
BlacKkKlansman
Bleed for This
Blind Side, The
Bling Ring, The
Blue Miracle
Boardwalk Empire
Bohemian Rhapsody
Boston Strangler
Boys Don't Cry
Breakthrough
Brian Banks
Bridge of Spies
Burial, The
Butler, The
Bye Bye Man, The
Calendar Girls
Can You Ever Forgive Me?
Captain Phillips
Case for Christ, The
Catch Me If You Can
Charlie Wilson's War
Chasing Mavericks
Cocaine Bear
Concrete Cowboy
Conjuring 2, The
Conjuring, The
Conjuring: The Devil Made Me Do It, The
Courier, The
Crowded Room, The
Current War, The
Danish Girl, The
Danny Collins
Darkest Hour
Dear Edward
Death of Stalin, The
Deepwater Horizon
Deliver Us From Evil
Devil Wears Prada, The
Disappointments Room, The
Disaster Artist, The
Dolemite Is My Name
Donnie Brasco
Downton Abbey
Dragon: The Bruce Lee Story
Dream Horse
Dropout, The
Eddie the Eagle
Emancipation
End of the Tour, The
Erin Brockovich
Exorcism of Emily Rose, The
Extremely Wicked, Shockingly Evil and Vile
Eyes of Tammy Faye, The
Fabelmans, The
Farewell, The
Fault in Our Stars, The
Favourite, The
Fighter, The
Fighting with My Family
Finding Neverland
Finest Hours, The
Five Days at Memorial
Flamin' Hot
Florence Foster Jenkins
Ford v Ferrari
Founder, The
Free State of Jones
Freedom Writers
Gigi and Nate
Girl from Plainville, The
Glass Castle, The
Goldbergs, The
Good Nurse, The
Good on Paper
Goodbye Christopher Robin
Gran Turismo
Greatest Beer Run Ever, The
Greatest Showman, The
Gridiron Gang
Hacksaw Ridge
Hands of Stone
Haunting in Connecticut, The
Heaven is for Real
Hidden Figures
Hillbilly Elegy
Hollywoodland
House of Gucci
Hurricane, The
I Am the Night
I Can Only Imagine
I Saw the Light
I Still Believe
I Wanna Dance with Somebody
Imitation Game, The
Infiltrator, The
Inventing Anna
Irishman, The
Jerry and Marge Go Large
Jersey Boys
Jesus Revolution
Jimi: All Is by My Side
Judas and the Black Messiah
Kill the Messenger
Killers of the Flower Moon
King Arthur
King Richard
Last Duel, The
Last Full Measure, The
League of Their Own, A
Lone Survivor
Lost City of Z, The
Ma Rainey's Black Bottom
Maggie Moore(s)
Man Who Invented Christmas, The
Mauritanian, The
McFarland, USA
Megan Leavey
Men of Honor
Military Wives
Million Dollar Arm
Miracles from Heaven
Molly's Game
Monuments Men, The
Mothman Prophecies, The
Mrs. America
Munich: The Edge of War
My All American
Not Without My Daughter
Old Man & the Gun, The
On a Wing and a Prayer
Once Upon a Time in Hollywood
One and Only Ivan, The
Only the Brave
Operation Finale
Operation Mincemeat
Oppenheimer
Outlaw King
Outpost, The
Pain & Gain
Pain Hustlers
Passion of the Christ, The
Patch Adams
Patriots Day
Pawn Sacrifice
Penguin Bloom
People v. O.J. Simpson, The
Pianist, The
Pope's Exorcist, The
Prayer Before Dawn, A
Promise, The
Public Enemies
Pursuit of Happyness, The
Queen of Katwe
Quiet Ones, The
Railway Man, The
Remember the Titans
Rescued by Ruby
Revenant, The
Richard Jewell
Right Stuff, The
Rookie, The
Saving Mr. Banks
Saving Private Ryan
Schindler's List
Serpent, The
Slender Man
Social Network, The
Soul Surfer
Sound of Freedom
Staircase, The
Survivor, The
Tender Bar, The
Texas Chainsaw Massacre, The
Texas Rising
Theory of Everything, The
Thing About Pam, The
Thirteen Lives
To Write Love on Her Arms
Top Gun: Maverick
Trees of Peace
Trial of the Chicago 7, The
True Spirit
United Kingdom, A
United States vs. Billie Holiday, The
Upside, The
Victoria and Abdul
Walk the Line
Watcher, The
We Own This City
Weird: The Al Yankovic Story
Welcome to Marwen
When the Game Stands Tall
When They See Us
White Boy Rick
White House Plumbers
Wolf of Wall Street, The
Woman in Gold
Woman King, The
Zookeeper's Wife, The
The Revenant (2015)
Yes. The Revenant true story confirms that this is one of the few facts about Hugh Glass that we do know for sure. He was a frontiersman and fur trapper. In 1823, he signed up for an expedition backed by General William Henry Ashley and Major Andrew Henry, who together founded the Rocky Mountain Fur Company in 1822 (Henry is portrayed by Domhnall Gleeson in The Revenant ). Ashley had placed an ad in the Missouri Gazette & Public Advertiser in search of "enterprising young men." It was during this fur-trapping expedition that Hugh Glass was attacked by a grizzly bear, an event that turned Glass's story into Frontier legend. How much of the legend is true is uncertain, as the story was often embellished with each retelling. -Telegraph.co.uk Like in the movie, Hugh Glass was a skilled fur trapper and frontiersman. Actor Leonardo DiCaprio portrays Glass in The Revenant .
No. Following the fight with the Arikara tribe, the expedition's backers, William Ashley and Andrew Henry, not Hugh Glass, ordered the fur trappers to leave their boats and go by foot/horse into the mountains. -HistoryBuff.com
Little is known about the life of the real Hugh Glass prior to the 1823 bear attack. Most is conjecture, including his marriage to a Native American woman, with whom he supposedly fell in love after being captured by and living with Pawnee Indians for several years. As his legend grew, so did his elaborate backstory, which also included him being kidnapped by French-American pirate Jean Lafitte, a fate he allegedly escaped after a couple years by jumping ship and swimming ashore near what is now Galveston, Texas. We do know that Glass was an experienced frontiersman and a skilled hunter, but where and how he acquired those talents is anyone's guess. -HistoryBuff.com Though Hugh Glass's marriage to a Pawnee Indian is often retold with the legend, no public or private documents exist to confirm the marriage. The reality is that very little is known about Glass's life prior to the bear attack.
Yes, although no eyewitness account exists, The Revenant true story reveals that it happened in the summer of 1823, five months after Glass joined a South Dakota fur-trapping expedition funded by Major Andrew Henry and William Henry Ashley. The mauling took place near the banks of the Grand River when Glass unexpectedly came upon a grizzly bear and her two cubs. The mother bear ripped his scalp, punctured his throat, broke his leg, and left him with numerous gashes. His fellow hunters heard his cries and rushed to help, using more than one bullet to drop the bear. -Telegraph.co.uk The real Hugh Glass was attacked by a bear in August of 1823.
No, at least none have been found. We do know that Hugh Glass was literate from a surviving letter he wrote to the parents of fellow fur trapper John Gardner, who was killed during an 1823 encounter with the hostile Arikara tribe ( History Net ). The papers of some of his bosses document him as being a difficult employee to rein in. However, he left little else behind to accurately document his life, and no direct eyewitness account of the bear attack exists. The story of the attack first appeared publicly in an 1825 Philadelphia literary journal, written by a local lawyer in search of literary success. It spread across the United States in newspapers and other journals, quickly becoming Frontier legend. Glass's story became the subject of the 1915 poem "The Song of Hugh Glass" by John Neihardt and at least a half dozen books. Irish actor Richard Harris portrayed Glass in the trippy 1970 film Man in the Wilderness , which also starred John Huston. -HistoryBuff.com This drawing of a grizzly bear attacking Hugh Glass appeared in the July 2, 1922 edition of The Milwaukee Journal . It accompanied an article about the "frontier adventures of Hugh Glass" that unfolded a century earlier.
Fox, the studio behind The Revenant , has strongly denied that there was ever a graphic rape scene involving DiCaprio's character and a bear. The controversial story, titled "DiCaprio Raped by Bear in Fox Movie," first appeared on the Drudge Report several weeks before the film's release. However, it appears that the news report was possibly sensationalized a bit. The source, an article on Showbiz 411 , states the following, "The bear flips Glass over on his belly and molests him- dry humps him actually- as he nearly devours him." This doesn't seem to make sense since the bear was understood to have been a she, not a he.
Yes. Believing that Hugh Glass had received mortal wounds during his encounter with the bear, the expedition's leaders paid two men to stay behind until Glass died. This was done in order to give him a Christian burial. These men were John Fitzgerald and the younger Jim Bridger, portrayed in the movie by Tom Hardy and Will Poulter. They stayed with Glass for several days (the exact number varies). After seeing that his body was refusing to die, The Revenant true story confirms that they placed him in a shallow grave, collected his weapons, and headed off to rejoin the expedition. -Telegraph.co.uk Like in The Revenant movie, the real Hugh Glass was left for dead by John Fitzgerald and Jim Bridger.
No, at least not all of it. Despite the entire film appearing to unfold in the winter, the bear attack actually happened in the summer. -HistoryBuff.com
Director Alejandro G. Iñárritu made it clear from the beginning that computer-generated imagery would not be used as a stand in for remote locations. He also insisted on shooting in natural light. " If we ended up in greenscreen with coffee and everybody having a good time, everybody will be happy, but most likely the film would be a piece of sh*t," he told The Hollywood Reporter . As a result, some members of the crew left the filming, unable to handle the harsh environments, which included temperatures of -13F (-25C) ( T elegraph.co.uk ). Filming took place in British Columbia, Alberta, Montana and southern Argentina.
No. In The Revenant movie, the murder of Glass's mixed-race son by John Fitzgerald (Tom Hardy) prompts him to embark on a journey for revenge. This part of the movie is pure fiction, as there is no evidence that Glass had any children at all, much less a son who was slain before his eyes. -HistoryBuff.com John Fitzgerald (Tom Hardy) killing Hugh Glass's son Hawk (Forrest Goodluck) in the movie is pure fiction. The real Glass did not have any children.
Prior to the film's release, actor Leonardo DiCaprio made headlines when he said that he slept in an animal carcass and ate raw bison liver to help embody the character. While sleeping in an animal carcass is not an entirely uncommon survival tactic (adventurer Bear Grylls slept in a deer carcass and crawled inside a camel carcass on his show Man vs. Wild ), whether the real Hugh Glass did this or not is not known, but it certainly adds to the legend (most versions of the story mention Glass eating animal carcasses, which is more likely). Other more outrageous details surrounding Glass's journey to survive have appeared in various tellings of his story. They include a grizzly bear licking maggots from Glass's wounds and Glass killing and eating a rattlesnake. The latter is certainly possible, but there's little doubt the other is the result of Glass's story being spun a few too many times.
As the legend surrounding Hugh Glass grew, so did the distance of his six-week-long crawl, jumping from 80 miles to 100 miles to 200 miles. Most tellings of his story embrace the latter, no doubt because it makes for a better tale. -Telegraph.co.uk
No. In researching The Revenant true story, we learned that Hugh Glass did catch up to John Fitzgerald and Jim Bridger, the men who abandoned him, but he forgave them instead of exacting violent revenge. It should be noted again that in real life these men never killed Glass's son, so forgiveness would have come more easily. The real Hugh Glass forgave John Fitzgerald instead of unleashing violent revenge. Tom Hardy (pictured) portrays Fitzgerald in The Revenant movie.
In the simplest terms, a "revenant" is a dead spirit that comes back to life to terrorize the living. In terms of the movie, Hugh Glass (Leonardo DiCaprio) survives the bear attack, crawls from the shallow grave he was left in, and metaphorically comes back to life to terrorize those who betrayed him, later stating, "I ain't afraid to die anymore. I done it already."
Little is known about Hugh Glass's later years, but we do know that he worked as a hunter at the mouth of the Yellowstone River, employed by Fort Union. -Daily Mail Online Other than fictionalized accounts, we know little about the real Hugh Glass's life prior to the 1823 bear attack that made him famous. His later years are equally ambiguous. Leonardo DiCaprio (left) and Hugh Glass (right).
Yes. According to a report in The Milwaukee Journal , a visitor at Fort Union shared such an account of Hugh Glass's death. "Old Glass with two companions had gone to Fort Cass to hunt bear on the Yellowstone, and as they were crossing the river on the ice, all three were shot and scalped by a war party of 30 Aricaras." -Daily Mail Online
The Revenant interview below features Leonardo DiCaprio discussing the film's grueling shoot.
The Revenant Official Movie Website
Burning the Book: 'The Revenant' and When Adaptations Are No Longer Adaptations
Share on Facebook
Share on Twitter
When Alejandro González Iñárritu 's The Revenant fades to black, you see a very unusual credit wedged between the familiar titles: "Based in part on the novel by Michael Punke." Not "based on," but "based in part." And then it clicked. This was why the movie I had just watched didn't resemble the book I had just read. For once, here was a lousy adaptation of a good book that at least had the nerve to admit it was throwing out the source material.
There's a reason "the book was better" is a cliche at this point – not every great book can make the successful leap across mediums and the results can be messy and dispiriting. Some adaptations go under fire for missing the point of the source material. Others are forced to strip away so much detail that they feel like a pale shadow.
And then you have movies like The Revenant , which throws the book of the same name in a fire and marches into new territory altogether.
The ways in which Iñárritu and co-writer Mark L. Smith diverge from Punke's historical western are fascinating. They take the central core of the book (frontiersman Hugh Glass is mauled by a bear, left for dead, and embarks on a dangerous journey to claim vengeance) and literally nothing else. This is an adaptation in the loosest sense of the term. To those who have read the book, it is a jarring experience. Cinematic whiplash. One wonders why Iñárritu bothered to even acknowledge the book if he was going to diverge this much.
The Revenant fails as a film – it's po-faced and aggressively silly, overtly macho and stuffed with cliches, visually astonishing by emotionally empty – but that's a conversation for another time, because it fails spectacularly as an adaptation. If the film itself was good, it would still be a nightmare of a translation.
And it's fascinating! Once a book reader realizes that the film holds no allegiance to the book (which should hit around the 30-minute mark), the "Wait, what's going on?" can end and the "Huh, I wonder why they made that choice?" can begin. Not since Winston Groom's scathing, bitter novel Forrest Gump was transformed into a slice of feel-good Americana has a major, star-stuffed Hollywood movie taken so many liberties with its source material. Put a different title on either of these and any connection instantly vanishes.
So that brings us to the big question: when does an adaptation simply stop being an adaption? This isn't like The Hunger Games or Gone Girl , where a film adaptation is forced to cut corners to fit into a new shape. This is an adaptation in name only. It stopped being an adaption a long time ago and its connection to its source material is like an anchor. Being forced to exist alongside each other forces this comparison.
In the book, Hugh Glass' thirst for vengeance is driven by the fact that two men robbed him on his deathbed and he wants his valuable rifle, and his basic dignity, back. In the movie, Iñárritu and Smith give Glass (Leonardo DiCaprio) a half-Native American son who gets murdered before his dying eyes by the racist Fitzgerald (Tom Hardy). In the book, Glass retreats to civilization to mend his wounds, resupply, and set out in search of the men who left him for dead. In the movie, he wanders aimlessly through the wilderness, experiencing dream, Terrence Mallick-lite flashbacks to happier times, eventually happening across his target. The book climaxes in a courtroom. The movie climaxes with two men engaged in a knife fight to the death in a snowy clearing. Characters based on real historical figures who went on to have long lives and careers meet grisly ends in the movie, which makes the already loose connection to the book's already loose "true story" genuinely hilarious.
That's just the tip of the iceberg – every single set piece in The Revenant was invented for the film…which is strange, since the book has a shootout or a fight every few pages. The novel is not wanting for action – it's a tall tale in longform, a bigger-than-life western adventure filled with grit and excitement.
What did Iñárritu see in this book? Why would he devote so much of his life to transforming a novel that he obviously had little interest in adapting? You have to wonder how Punke feels about the finished film – flattered that a major filmmaker used his book as a jumping off point for a passion project or annoyed that he literally threw away everything that makes the book what it is.
What's perhaps most surprising about the changes made to the film version of The Revenant is how it takes an offbeat and unique tale of revenge and survival and transforms it into something familiar and painfully Hollywood. Despite his artistic pretensions. Iñárritu has made a painfully straightforward movie. The Revenant movie is arthouse Michael Bay: style and substance in service of the most pat story concepts imaginable. "Revenge poisons the soul" The Revenant all-but-says-out-loud in its grandiose climax. The messy murkiness of the novel, where the reasons for Glass' revenge are so low key and personal and downright strange , is haunting because it forces the reader to connect with a hero whose mission seems so extreme. By tossing in that plot device of a son, Iñárritu and Smith have taken the easy way out. For a movie that is otherwise unafraid of being as off-putting, intense, and brutal as possible, it's such an odd choice. It's such a Hollywood choice.
At least The Revenant cops to the fact that it's barely an adaption. That "based in part on" credit makes its sins as an adaptation more forgivable. But it doesn't make it any less baffling. As The Revenant marches toward the Oscar season looking like a serious contender, its inevitable inclusion in the adapted screenplay discussion is about as unpleasant as biting into a raw bison liver.
Movie vs Book
The Revenant (2015)
Alejandro G. Iñárritu, 2015
The Revenant Michael Punke, 2002
T he Revenant is a movie directed by Alejandro G. Iñárritu in 2015 and based on the book of the same name by Michael Punke, first published in 2002. The movie features Leonardo DiCaprio, Tom Hardy, Will Poulter, Domhnall Gleeson, Forrest Goodluck, Paul Anderson, and others.
What users say
"The movie is better than the book"
But the book is worth reading.
Watch & Read
Get movie and book on Amazon
Watch movie
*Note: As an Amazon Associate, we earn from qualifying purchases.
The Revenant
Read by: Holter Graham
In late 1823, Hugh Glass guides Captain Andrew Henry's trappers through the territory of the present-day Dakotas. Guided by Glass, the survivors travel on foot to Fort Kiowa, because he believes that traveling downriver will make them vulnerable.
Source: IMDb
Director: Alejandro G. Iñárritu
Country: USA
Length: 2h36m
Stars: Leonardo DiCaprio , Tom Hardy , Will Poulter , Domhnall Gleeson , Forrest Goodluck , Paul Anderson , Kristoffer Joner , Joshua Burge , Duane Howard , Melaw Nakehk'o
*Provided by Amazon
S: Goodreads
Subtitle: A Novel of Revenge
Author: Michael Punke
First published in: 2002
Length: 262 pages
Genre: Fiction
User polls & recommendations
Which is better.
*You can vote only once in this poll.
IS IT WORTH WATCHING?
Is it worth reading, user polls summary.
Get movie or book (we may earn from qualifying purchases):
Leave a Reply
Your email address will not be published. Required fields are marked *
Save my name, email, and website in this browser for the next time I comment.
Related Lists
A movie gains interest when we know it is based on true events. And when there is also a book behind it, that book becomes essential.
Amazing and fascinating stories of people overcoming adversity and surviving against the odds and the demons of the unknown.
Thanks for voting!
You voted for movie.
Reload page to see results
You voted for book.
You already voted!
You recommend watching the movie.
Thumbs down!
You don't recommend watching the movie.
You recommend reading the book.
You don't recommend reading the book.
READ IT NOW
Kindle book available*
Full movie available*
"The movie will never be as good as the book, both because the book goes on longer and because books are internal."
SCOTT TUROW (Writer)
Movies (5297)
TV Series (849)
TV Mini-Series (422)
Books (6072)
Comic Books (496)
TERMS OF USE
AFFILIATE DISCLOSURE
© 2023 Movies vs Books
'The Revenant's' True Story Is Amazing, But The Movie Is Far Different From The Book
There is no stopping The Revenant . True story or not, it makes an incredible movie. But The Revenant 's true story basis was not the focus of the movie. Despite that, it already leads in Oscar nominations with 12. Director Alejandro Gonzalez Inarritu is preparing for another Birdman -like year. If this isn't the film to cement his legacy, then nothing will be. Leonardo DiCaprio is set to win his first Oscar from this, and Tom Hardy was nominated for his role as supporting actor. The full list of The Revenant 's Oscar nominations is in the Washington Post .
Leonardo DiCaprio Hopes He Screamed And Cried Good Enough In 'The Revenant' To Win Oscar https://t.co/MGGViSyxqy pic.twitter.com/uOKMYKo3CN — The Onion (@TheOnion) January 14, 2016
But what anyone who has seen this film is likely to wonder, besides the awards worthy performances, the early American ways of life, and the stunning natural lighting, The Revenant fiction book that the movie is partially based on, and the true story itself. It's no wonder The Revenant book, written by U.S. Ambassador to the WTO, Michael Punke, has risen to a place it's never been, the New York Times bestseller list, and other bestseller lists.
Not only has the book finally reached the list, it's rising steadily. Currently, it's at No. 15 on the New York Times fiction list, and No. 2 on the trade paperback fiction list, just below another book which had a successful movie adaptation, The Martian . Watching movies is getting people to read again. And that's why Punke's book can gain the life it never had upon its 2002 release. The book was somewhat lauded by critics, but ignored by readers, until Inarritu decided to pick it up and send cast and crew on a journey almost as grueling as what Hugh Glass faces on screen.
The Revenant Showcases Native Americans in Hollywood https://t.co/aZUtLrqEy1 pic.twitter.com/JcPvghu9F3 — NativeNewsOnline (@Native_NewsNet) January 14, 2016
It's an incredible somewhat true story of survival with a gritty, snow covered realism that is not likely to leave you after the awards season. But it is only loosely based on The Revenant book. The movie adds elements the book doesn't have, and makes Glass's journey even more perilous, in some ways, but more rational in others. What the real life Hugh Glass experienced is probably something closer to Punke's book. But Inarritu uses the vehicle of Glass's story as a starting point and puts the highest elements of his filmmaking on display.
But ScreenCrush recounted the differences between the two forms of Hugh Glass' story, while noting that both aren't totally accurate.
"In the book, Hugh Glass' thirst for vengeance is driven by the fact that two men robbed him on his deathbed and he wants his valuable rifle, and his basic dignity, back. In the movie, Iñárritu and Smith give Glass (Leonardo DiCaprio) a half-Native American son who gets murdered before his dying eyes by the racist Fitzgerald (Tom Hardy). In the book, Glass retreats to civilization to mend his wounds, resupply, and set out in search of the men who left him for dead. In the movie, he wanders aimlessly through the wilderness, experiencing dream, Terrence Mallick-lite flashbacks to happier times, eventually happening across his target. The book climaxes in a courtroom. The movie climaxes with two men engaged in a knife fight to the death in a snowy clearing. Characters based on real historical figures who went on to have long lives and careers meet grisly ends in the movie, which makes the already loose connection to the book's already loose 'true story' genuinely hilarious."
The story forces movie viewers and book readers to look back at what made America, and how they fit into that whole historical picture. It makes a person wonder how one would survive and make a living at all in early America, not just when confronted with monstrous animals. But that is the wonder and appeal of westerns. Perhaps it's a visceral appeal that stems from something ancestrally spiritual, as everyone here today would have had an ancestor who went about his or her daily life in some way similar to these people.
Maybe they didn't think they were too bad off back then. Look at the much simpler pleasures and aspirations, like the fun time that Hugh Glass and his Pawnee friend have catching snowflakes on their tongue, while resting after eating raw buffalo liver. But all are just variations on Hugh Glass's story, both calling themselves The Revenant . True story or somewhat true story, art and life are never mutually exclusive.
[Photo by Mark Davis/Getty Images]

Economy & Markets
Digital Life

'The Revenant' True Story: Fact vs. Fiction About Hugh Glass In Leonardo DiCaprio-Tom Hardy Movie

After seeing Leonardo DiCaprio's visceral performance in Alejandro González Iñárritu's "The Revenant," some viewers left the theater wondering whether the film was really "inspired by true events." As many are aware, Hollywood typically blurs the line between fiction and truth. So what really happened to American frontiersman Hugh Glass?
First, the movie "The Revenant" is based off the 2002 Michael Punke novel of the same name. The book is centered on the alleged true story of a man named Hugh Glass, a trapper and guide with the Rocky Mountain Fur Co. who traveled hundreds of miles through the Western frontier to seek vengeance on fellow trapper John Fitzgerald, played by Tom Hardy. Before noting what Hollywood didn't get right, let's start with what is true, as per American Cowboy and Time:
1. Hugh Glass really was mauled by a grizzly bear. The trapper was gathering berries when he came across a bear and her two cubs. He wounded her with his one-shot pistol, but the bullet apparently didn't faze her. Glass yelled for help as he repeatedly stabbed her. By the time his crew arrived and killed the beast, Glass was profusely bleeding and barely alive.
2. Glass was really left for dead by John Fitzgerald. The trappers didn't think he would make it through the night, but when he survived, Captain Andrew Henry, the leader of the group, offered to pay two men $40 each to stay with Glass until he died. That amount of money at the time was equal to two or three months pay. Trappers Fitzgerald and Jim Bridger agreed to stay with Glass until he expired and then catch up with the rest of the brigade. A week later, Glass was still alive, and Fitzgerald was worried they wouldn't catch up to the rest of the trappers. He convinced Bridger to leave Glass behind, and they took all his possessions.
3. Glass ate the meat of a buffalo calf that was attacked by a pack of wolves. Glass scared away the wolves by yelling and devoured the animal's flesh and organs until the meat went rancid. Then he continued his journey to salvation, which was a trading post called Fort Kiowa more than 100 miles away.
4. He made it back to the fort alive. Glass arrived at Fort Kiowa after surviving seven weeks in the wilderness. People at the fort were shocked he was still alive, and Glass vowed to get vengeance on Fitzgerald.
That's about where the similarities end. Here are some of the most important parts Hollywood took liberties with:
5. He didn't have a son. In the film, the death of Glass' son Hawk — at the hands of Fitzgerald — is what prompts him to overcome all odds and hunt down his foe. As for Hawk's mother, she's not mentioned in the legend of Hugh Glass either. Iñárritu spends a lot of time focusing on Glass' dreams about his dead wife, but she probably didn't exist.
6. A Native American didn't save Glass. The film shows Glass feasting on the buffalo calf with a Native American Indian whose family was killed by the Sioux. Even though they speak the same language, they don't share much dialogue. But one of the most uplifting moments in the film happens when they catch snowflakes on their tongue.
7. Glass didn't sleep inside a horse. Even though he had to be worried about being attacked by Arikara Indians, he wasn't actually attacked. That also means he and his horse didn't fall off a cliff, nor was he forced to gut the animal and sleep in its carcass to survive the night.
8. He didn't get his revenge on Fitzgerald. It was Glass' plan to kill Fitzgerald, but his plot was foiled when he learned the trapper quit and joined the Army — that meant he was a federal employee and could not be killed. In the film, Glass didn't kill Fitzgerald either, but he had the opportunity and instead left him for dead.
Follow me on Twitter @mariamzzarella
© Copyright IBTimes 2023. All rights reserved.

Deep Sea Mining Gets Yellow Light From International Seabed Authority, Rebuffing Calls For Moratorium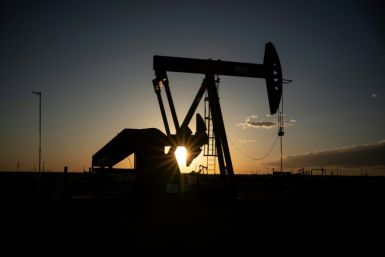 India Saves $2.7 Billion Importing Oil From Russia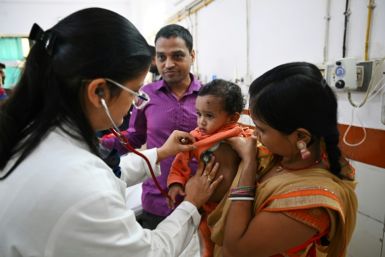 'Like Breathing Poison': Delhi Children Hardest Hit By Smog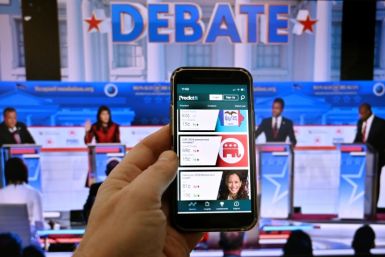 Dodging Regulators, US Gamblers Bet Big On 2024 Election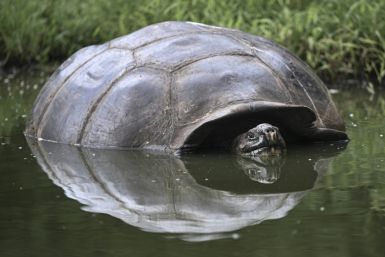 Endangered Galapagos Tortoises Suffer From Human Waste: Study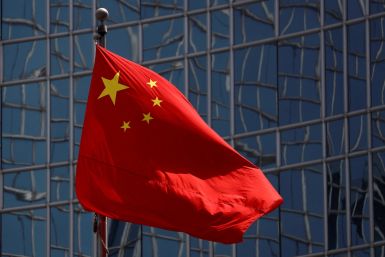 Mystery Deepens As Yet Another Tech CEO Disappears In China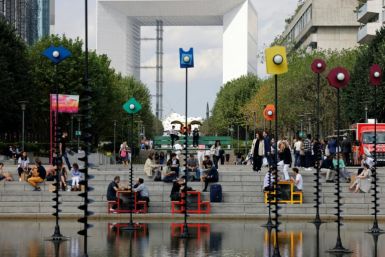 Paris Business District Looks To Students To Replace Workers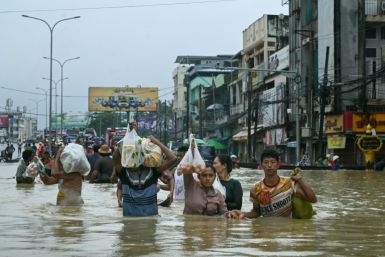 Hottest October Globally Marks Fifth Record-shattering Month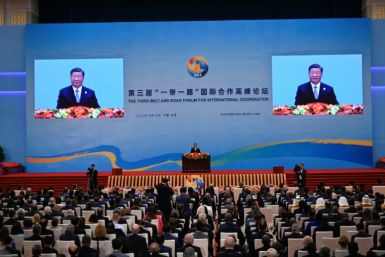 China Owed More Than $1 Trillion In Belt And Road Debt: Report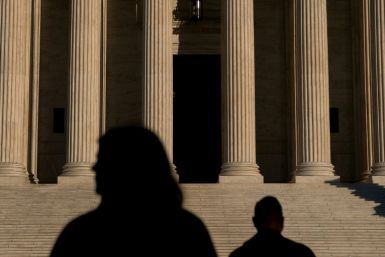 US Supreme Court To Weigh Whether Abusers Have Right To Own Guns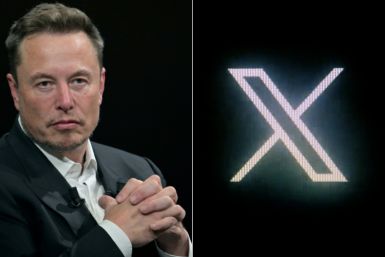 Elon Musk Says His Companies Will Never 'Create A Crypto Token'
Spotify is currently not available in your country.
Follow us online to find out when we launch., spotify gives you instant access to millions of songs – from old favorites to the latest hits. just hit play to stream anything you like..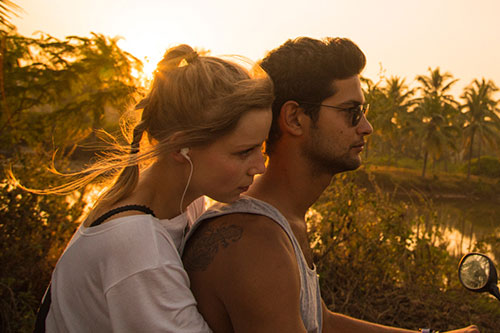 Listen everywhere
Spotify works on your computer, mobile, tablet and TV.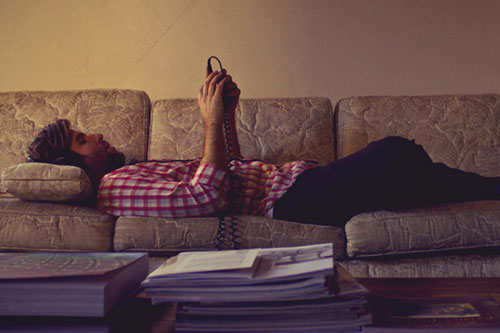 Unlimited, ad-free music
No ads. No interruptions. Just music.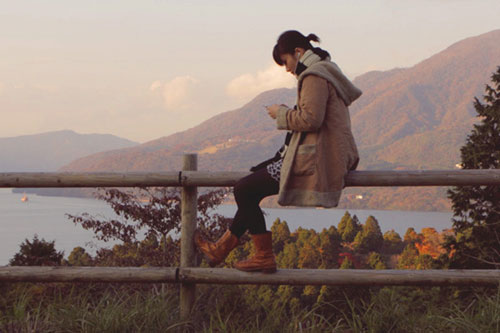 Download music & listen offline
Keep playing, even when you don't have a connection.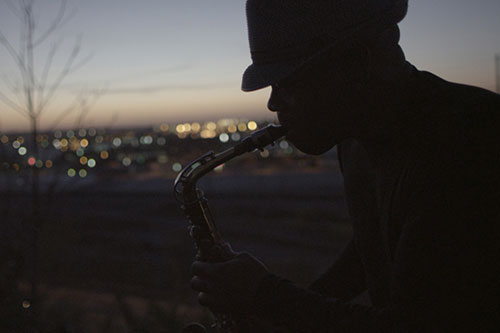 Premium sounds better
Get ready for incredible sound quality.
Welcome to my podcast where I compare books with their movie adaptations! A perfect blend of book reviews and movie reviews! Find out which was better-the book or movie? If you love books, movie, or both-this is podcast is a must! Get a free audiobook here! https://www.audibletrial.com/whythebookwins
Why the Book Wins Laura Jay
TV & Film
4.6 • 18 Ratings
AUG 16, 2023
Season 3 book vs movie wrapup!
Today I am celebrating three years of book vs movie episodes! I share the best and the worst from the 51 episodes I did in the last year! (As I say in the episode, this will be the last time I upload a podcast. From here on out I will only be posting book vs movie's on my website and youtube channel)
Mary Poppins Book vs Movie
Disney's iconic movie is based on the popular children's book by P.L. Travers. Find out the changes that were made from book to film! youtube https://www.youtube.com/c/whythebookwins Become a Patreon member!😁 https://www.patreon.com/WhytheBookWins would you prefer to watch movies without worrying about excessive swearing, violence or nudity? try vidangel! https://www.anrdoezrs.net/click-100866954-15230622 Get a free audiobook by signing up for audible! https://www.audibletrial.com/whythebookwins Instagram: https://www.instagram.com/whythebookwins/ Website: https://whythebookwins.com/ Spotify: https://open.spotify.com/show/5cMmi9gAlh2s3Nnr10bjVD Apple podcast: https://podcasts.apple.com/us/podcast/why-the-book-wins/id1531212800 Goodreads: https://www.goodreads.com/user/show/62869616-laura-whythebookwins Letterboxd: https://letterboxd.com/whythebookwins/
Corner Office Book vs Movie
Corner Office starring Jon Hamm is based on the surrealist Swedish novel about corporate life. What do each o them mean? And what is different between the two?
How Stella Got Her Groove Back Book vs Movie
Terry McMillan's book (that is based on a real experience of hers) was adapted into the popular movie starring Angela Bassett and Taye Diggs. Find out how the movie compares to the book and what happened in the true story behind the book! https://www.youtube.com/watch?v=HzeAwugDQho&t=680s https://www.youtube.com/watch?v=qCuz3vERM18&t=355s https://www.youtube.com/watch?v=eUefpgUIBIs&t=1471s Become a Patreon member!😁 https://www.patreon.com/WhytheBookWins would you prefer to watch movies without worrying about excessive swearing, violence or nudity? try vidangel! https://www.anrdoezrs.net/click-100866954-15230622 Get a free audiobook by signing up for audible! https://www.audibletrial.com/whythebookwins Instagram: https://www.instagram.com/whythebookwins/ Website: https://whythebookwins.com/ Spotify: https://open.spotify.com/show/5cMmi9gAlh2s3Nnr10bjVD Apple podcast: https://podcasts.apple.com/us/podcast/why-the-book-wins/id1531212800 Goodreads: https://www.goodreads.com/user/show/62869616-laura-whythebookwins Letterboxd: https://letterboxd.com/whythebookwins/
Jaws Book vs Movie
Find out how Peter Benchley's novel compares to the iconic Steven Spielberg summer blockbuster! youtube https://www.youtube.com/c/whythebookwins Become a Patreon member!😁 https://www.patreon.com/WhytheBookWins would you prefer to watch movies without worrying about excessive swearing, violence or nudity? try vidangel! https://www.anrdoezrs.net/click-100866954-15230622 Get a free audiobook by signing up for audible! https://www.audibletrial.com/whythebookwins Instagram: https://www.instagram.com/whythebookwins/ Website: https://whythebookwins.com/ Spotify: https://open.spotify.com/show/5cMmi9gAlh2s3Nnr10bjVD Apple podcast: https://podcasts.apple.com/us/podcast/why-the-book-wins/id1531212800 Goodreads: https://www.goodreads.com/user/show/62869616-laura-whythebookwins Letterboxd: https://letterboxd.com/whythebookwins/
The Sisterhood of the Traveling Pants TWO Books vs Movie
In the movie sequel they combine events from the following three books in the series and we see the four friends in college, trying to balance school, romance, friendships, family, and of course, the pants. youtube https://www.youtube.com/c/whythebookwins Become a Patreon member!😁 https://www.patreon.com/WhytheBookWins would you prefer to watch movies without worrying about excessive swearing, violence or nudity? try vidangel! https://www.anrdoezrs.net/click-100866954-15230622 Get a free audiobook by signing up for audible! https://www.audibletrial.com/whythebookwins Instagram: https://www.instagram.com/whythebookwins/ Website: https://whythebookwins.com/ Spotify: https://open.spotify.com/show/5cMmi9gAlh2s3Nnr10bjVD Apple podcast: https://podcasts.apple.com/us/podcast/why-the-book-wins/id1531212800 Goodreads: https://www.goodreads.com/user/show/62869616-laura-whythebookwins Letterboxd: https://letterboxd.com/whythebookwins/
Customer Reviews
A wonderful walk through differences..
Book or Movie? the answer isnt always as easy as it seems , even for the host. Fair, Fun, Interesting, You're gonna wanna pick up a book or finally catch that flick you been meaning to see. And thats the mark of a great podcast
A Podcast review
Really dope podcast. I'm not the biggest reader of books or words written on the back of Shampoo bottles. I LOVE movies and consume them frequently. Always a fan of alternate versions so I've found that it's pretty neat to hear how close the movies are to the source material. Especially from the ones I love. Lots of variety in genres here. Lots of interesting tidbits. If you've ever wondered "Hmm.. wonder what the book was like?" ... then this is the listen for ya!
Great Concept
Then came the repeated AoD
Top Podcasts In TV & Film
Entertainment
Advertise & Contact Us
"The Revenant": Book vs. Movie
Daniel Proulx '19
Staff Writer
Whenever a movie is made that is based on a book there is usually going to be one question: which was better, the movie or the book? One of these examples is "The Revenant," which came out in 2015 and was based on a book of the same name. I am here to tell you why the book is so much better than the movie. If you haven't read or seen "The Revenant," this is your warning that the rest of this review contains spoilers!
These two adaptations are based on the story of a man named Hugh Glass, who killed a bear after being attacked, but was mauled in the process of doing so. He was picked up by the bear and thrown while also being badly lacerated by the animal's sharp claws. Two men of the group Glass was traveling with stay behind to bury him — assuming that he is bound to die from his injuries — but then leave before making sure… and Glass survives. They didn't leave Glass with any food or weapons, and they even took his prized rifle that he always had by his side. He was on the brink of death, but survived and ended up crawling 200 miles to the nearest fort in pursuit of the people who left him. In the end, he does catch up with the men who abandoned him, but instead of seeking revenge he spares their lives.
The exact details of the mauling and Glass's journey are disputed, but the author Michael Punke did his best to get the facts right. The book is a great read, with Punke using great detail to describe the bear attack and the battle the Glass had against the bear and nature itself. His detailed description of events is a huge part of what makes this a great book. At one point, Glass has to allow maggots to eat of his dead flesh in order to survive. While this is happening you are inside Glass's and you can "see" the struggle that he goes through to let this happen without scraping them off his back. He sets a broken leg and eats raw meat, and the reader is inside his head experiencing it with him.
It is such a great story because you feel like you are there with Glass as he is crawling through the woods and trying to come up with plan to survive. He was out there all by himself, so there is little-to-no dialogue with other characters in the book. So, you need to be able to read and understand his thoughts to really get the full experience of what happened. While these might not be Glass's actual thoughts when he was going through this ordeal, they are necessary to the story. Without them this book would just be a retelling of what happened instead of the epic journey that it was.
Although I said at the beginning of this article that I think the book is much better than the movie adaptation, that does not mean that I did not think the movie was also good. It's just that the book is better. I'm also not saying that Leonardo DiCaprio did a bad job in his role playing Glass. I think he was great in the part he was given, but the revised plot and the lack of dialogue are the biggest problems in the film that make the book better.
"The Revenant" follows basically the same plot as the book, but with one major difference. In the movie, Glass has a son who is half-Pawnee. As I stated earlier, it is not exactly known what happened to Glass, but he absolutely did not have a son with a Pawnee woman. The whole story of "The Revenant" is supposed to be about revenge, and what lengths a man will go to too survive and get that revenge. But it was lazy to make the revenge story about a the death of his fictional child, and it changed the whole mood of the movie. Throughout his journey, Glass sees visions of his dead son. This is the writers trying to find ways to advance the plot through spirituality while in the book there is nothing along these spiritual lines. They real story of Glass surviving just to find the men who abandoned him was all that the movie writers really needed to make a great film.
In the book, Glass allows the men who left him alive to live after he encounters them at the fort. There is no real fight and Glass just leaves after getting his rifle back.  But in the movie there is a battle between the men, and in the end, a Chief from the Arikara tribe kills the man. Glass goes up into the mountains and has a talk with the spirit of his dead wife. This is a completely unnecessary scene, and this is just another attempt to try to give the movie a spiritual element.
One of the advantages of the movie is that you are actually able to see Glass go through his journey. DiCaprio does a great job of portraying the struggle he went through using just his injured body. However, the best part of the book is hearing Glass's narrative voice to fully understand what it took for him to travel those 200 miles on the brink of death, and that tips the scales in favor of the book being better than the movie.
Follow Us On Social Media
Movie Reviews
Tv/streaming, collections, great movies, chaz's journal, contributors, the revenant.
Now streaming on:
Great film has the power to convey the unimaginable. We sit in the comfort of a darkened theater or our living room and watch protagonists suffer through physical and emotional pain that most of us can't really comprehend. Too often, these endurance tests feel manipulative or, even worse, false. We're smart enough to "see the strings" being pulled, and the actor and set never fades away into the character and condition. What's remarkable about Alejandro Gonzalez Iñárritu's "The Revenant" is how effectively it transports us to another time and place, while always maintaining its worth as a piece of visual art. You don't just watch "The Revenant," you experience it. You walk out of it exhausted, impressed with the overall quality of the filmmaking and a little more grateful for the creature comforts of your life.
Iñárritu and co-writer Mark L. Smith set their tone early, staging a breathtaking assault on a group of fur trappers by Native Americans, portrayed not just as "enemies" but a violent force of nature. While a few dozen men are preparing to pack up and move on to their next stop in the great American wilderness, a scene out of " Apocalypse Now " unfolds. Arrows pierce air and flesh as the few surviving men flee to a nearby boat. It turns out that the tribe is seeking a kidnapped daughter of its leader, and will kill anyone who gets in their way. At the same time, we learn that one of the trappers, Hugh Glass ( Leonardo DiCaprio ) has a half-Native American son named Hawk (Forrest Goodluck).
Low on men and hunted, the expedition leader Andrew Henry ( Domhnall Gleeson ) orders that their crew return to its base, a fort in the middle of this snowy wilderness. John Fitzgerald (Tom Hardy) disagrees, and the seeds of dissent are planted. He doesn't trust Henry, and he doesn't like Glass. In the midst of these discussions, Glass is away from the crew one day when he's brutally attacked by a bear—the sequence is, without hyperbole, one of the most stunning things I've seen on film in a long time, heart-racing and terrifying. Glass barely survives the attack. It seems highly unlikely that he'll make it back to the base. With increasingly dangerous conditions and a tribe of killers on their heels, they agree to split up. Most of the men will go back first while Fitzgerald, Hawk and a young man named Bridger ( Will Poulter ) will get a sizable fee to stay with Glass until he dies, giving him as much comfort as possible in his final days and the burial he deserves.
Of course, Fitzgerald quickly tires of having to watch a man he doesn't care about die. He kills Hawk in front of an immobile Glass and then basically buries Hugh alive. As Bridger and Fitzgerald head back, Glass essentially rises from the dead (the word revenant means "one that returns after death or a long absence") and begins his quest for vengeance. With broken bones, no food, and miles to go, he pulls himself through snow and across mountains, seeking the man who killed his son. He is practically a ghost, a man who has come as close to death as one possibly can but is unwilling to go to the other side until justice is done.
The bulk of "The Revenant" consists of this torturous journey, as Glass regains his strength and gets closer to home through sheer force of will. Iñárritu's Oscar-winning cinematographer for " Birdman ," Emmanuel Lubezki (who also took a trophy for " Gravity " the year before and could easily make it three in a row for this work) shoots "The Revenant" in a way that conveys both the harrowing conditions and the artistry of his vision. The sky seems to go on forever; the horizon is neverending. He works in a color palette provided by nature, and yet enhanced. The snow seems whiter, the sky bluer. Many of his shots, especially in times of great danger like the opening attack and the bear scene, are unbroken — placing us in the middle of the action.
At other times, Lubezki's choices recall his work on "The Tree of Life," especially in scenes in the second half when Glass's journey gets more mystical. And that's where the film falters a bit.  Iñárritu  doesn't quite have a handle on those second-half scenes and the 156-minute running time begins to feel self-indulgent as the film loses focus. When it centers on the conditions and the tale of a man unwilling to die, it's mesmerizing. I just think there's a tighter version, especially in the mid-section, that would be even more effective.
About that man: So much has been made of this film being DiCaprio's "Overdue Oscar" shot that I feel like his actual work here will be undervalued. Make no mistake. Should he win, it will not be some "Lifetime Achievement" win as we've seen in the past for actors who we all thought should have won for another film ( Paul Newman , Al Pacino , etc.). He's completely committed in every terrifying moment, pushing himself further than he ever has before as an actor. Even just the physical demands of this protagonist would have been enough to break a lot of lesser actors, but it's the way in which DiCaprio captures his internal fortitude that's captivating—his body may be broken, but we believe he is unwilling to give up.
The minimal supporting cast is good, and it's nice to see Gleeson continue to have an incredible 2015 (also in " Brooklyn ," " Ex Machina " and " Star Wars: Episode VII - The Force Awakens "). Tom Hardy is less effective, often going a little too heavy on the tics (wide eyes, shot up-close), but I think that's a fault of the direction and not one of our best actors. In the end, this is DiCaprio's film through and through, and he nails every challenging beat, literally throwing himself into this character that demands more of him physically than any other before. 
What would you do for vengeance? What conditions could you surmount to get it? Or would you just give up? Our favorite films often drop questions like these into our lives, allowing us to appreciate the world a little differently than before we saw them. "The Revenant" has this power. It lingers. It hangs in the back of your mind like the best classic parables of man vs. nature. It will stay there for quite some time. 
Brian Tallerico
Brian Tallerico is the Managing Editor of RogerEbert.com, and also covers television, film, Blu-ray, and video games. He is also a writer for Vulture, The Playlist, The New York Times, and GQ, and the President of the Chicago Film Critics Association.
Now playing
The Road Dance
Glenn kenny.
Simon Abrams
Christy Lemire
And the King Said, What a Fantastic Machine
To Kill A Tiger
Peter sobczynski.
Common Ground
Marya e. gates, film credits.
The Revenant (2015)
Rated R for strong frontier combat and violence including gory images, a sexual assault, language and brief nudity.
156 minutes
Leonardo DiCaprio as Hugh Glass
Tom Hardy as John Fitzgerald
Will Poulter as Jim Bridger
Domhnall Gleeson as Andrew Henry
Paul Anderson as Anderson
Brad Carter as Johnnie
Kristoffer Joner as Murphy
Brendan Fletcher as Fryman
Joshua Burge as Stubby Bill
Robert Moloney as Dave Chapman
Alejandro González Iñárritu
Mark L. Smith
Michael Punke
Director of Photography
Emmanuel Lubezki
Stephen Mirrione
Bryce Dessner
Carsten Nicolai
Ryûichi Sakamoto
Production Design
Latest blog posts.
Nathan Fielder, Emma Stone Want You to Suffer Through the Hysterical, Cringe-Inducing The Curse
Max's Rap Sh!t Returns for a Moody Second Season
Apple TV+'s The Buccaneers Shakes Up High Society
Comedy is No Joke: An Interview with Comedy Book Author Jesse David Fox
The Revenant
A frontiersman on a fur trading expedition in the 1820s fights for survival after being mauled by a bear and left for dead by members of his own hunting team. A frontiersman on a fur trading expedition in the 1820s fights for survival after being mauled by a bear and left for dead by members of his own hunting team. A frontiersman on a fur trading expedition in the 1820s fights for survival after being mauled by a bear and left for dead by members of his own hunting team.
Alejandro G. Iñárritu
Mark L. Smith
Michael Punke
Leonardo DiCaprio
Will Poulter
1.8K User reviews
659 Critic reviews
76 Metascore
See production info at IMDbPro
90 wins & 188 nominations total
(as Christopher Rosamund)
All cast & crew
Production, box office & more at IMDbPro
More like this
Did you know
Trivia Due to production being behind schedule, the snow melted during the location shoot in Canada before filming was complete. With summer rapidly approaching, there was no choice but to relocate the entire production to southern Argentina, where there were similar wintry conditions.
Goofs When Hikuc speaks to Glass about also losing his family, his vocals do not match his lip movement, and appears to be dubbed.
Hugh Glass : As long as you can still grab a breath, you fight. You breathe... keep breathing.
Crazy credits At the end of the end credits: "The making and authorized distribution of this film supported over 15,000 jobs and involved hundreds of thousands of work hours."
Connections Featured in Evening Urgant: Sergey Bezrukov/Marina Alexandrova (2015)
Soundtracks Arikara Elder Traditional Performed by Chesley Wilson
User reviews 1.8K
Reboots & Remakes
How long is The Revenant? Powered by Alexa
Is this based on true events?
Is 'The Revenant' based on a book?
How is Leonardo DiCaprio's role in "The Revenant" different from his usual characters?
January 8, 2016 (United States)
United States
Amazon Prime Video
Official Facebook
Người Về Từ Cõi Chết
Ushuaia, Tierra del Fuego, Argentina (final fight between Glass and Fitzgerald)
New Regency Productions
RatPac Entertainment
See more company credits at IMDbPro
$135,000,000 (estimated)
$183,637,894
Dec 27, 2015
$532,950,503
Technical specs
Runtime 2 hours 36 minutes
Dolby Digital
Dolby Atmos
Dolby Surround 7.1
12-Track Digital Sound
IMAX 6-Track
Related news
Contribute to this page.
IMDb Answers: Help fill gaps in our data
Learn more about contributing
More to explore
Recently viewed
20 best movies like The Revenant (2015)
Tags: movies similar to The Revenant (2015) - full list
Following the murder of her father by hired hand Tom Chaney, 14-year-old farm girl Mattie Ross sets out to capture the killer. To aid her, she hires the toughest U.S. Marshal she can find, a man with "true grit," Reuben J. "Rooster" Cogburn. Mattie insists on accompanying Cogburn, whose drinking, sloth, and generally reprobate character do not augment her faith in him. Against his wishes, she joins him in his trek into the Indian Nations in search of Chaney. They are joined by Texas Ranger LaBoeuf, who wants Chaney for his own purposes. The unlikely trio find danger and adventure on the journey, and each has his or her "grit" tested.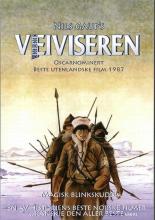 Around the year 1000 AD warlike people, the so-called "tjuder", roam in northern Scandinavia. As they brutally kill a family in a remote area, including the parents and their little daughter, the family's teenage son, Aigin, observes the slaughter. He manages to flee from these killers and reaches a camp with other Lapps whose inhabitants are worried if he has been able to hide his track. Afraid of the murderous people, they decide to flee to the coast. The boy stays alone to avenge his family's murder. Unfortunately, they get him before he can do anything and force him to lead them to the other Lapps. He guides them but has a plan to destroy the barbarous people before reaching the camp.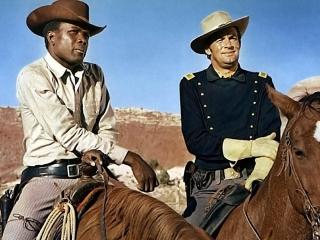 While crossing the desert, a frontier scout, Jess Remsberg, rescues Ellen Grange from a pursuing band of Apaches, and returns her to her husband, Willard Grange. He is contracted to act as a scout for an Army cavalry unit. Willard, Ellen, and her infant son are along for the ride, as is horse trader Toller, a veteran of the 10th Cavalry. The party is trapped in a canyon by Chata, an Apache chief and grandfather of Ellen's baby. Willard is captured and tortured. Jess sneaks away and brings reinforcements just in time to save the day. Jess learns that the man he has been hunting is none other than Willard Grange.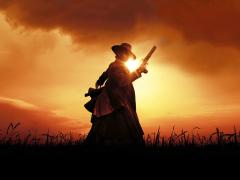 An oil drilling team struggles to survive after a plane crash strands them in the wilds of Alaska. Hunting them is a pack of wolves that sees them as intruders.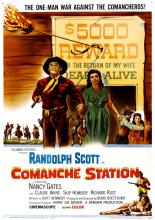 A man saves a woman who had been kidnapped by Comanches, then struggles to get both of them home alive.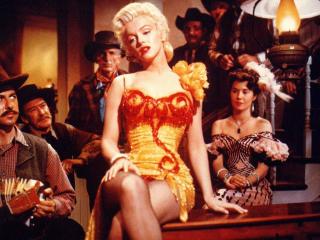 An itinerant farmer and his young son help a heart-of-gold saloon singer search for her estranged husband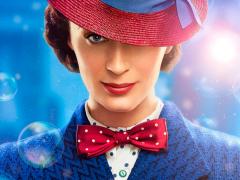 Inspired by the incredible events surrounding a treacherous attempt to reach the summit of the world's highest mountain, "Everest" documents the awe-inspiring journey of two different expeditions challenged beyond their limits by one of the fiercest snowstorms ever encountered by mankind. Their mettle tested by the harshest of elements found on the planet, the climbers will face nearly impossible obstacles as a lifelong obsession becomes a breathtaking struggle for survival.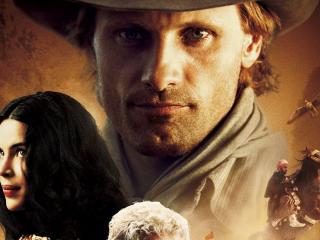 Set in 1890, this is the story of a Pony Express courier who travels to Arabia to compete with his horse, Hidalgo, in a dangerous race for a massive contest prize, in an adventure that sends the pair around the world...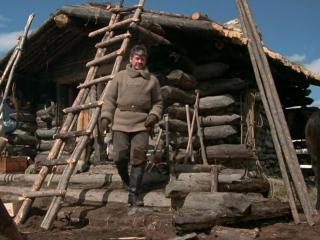 Yukon Territory, Canada, November 1931. Albert Johnson, a trapper who lives alone in the mountains, buys a dog almost dead after a brutal dogfight, a good deed that will put him in trouble.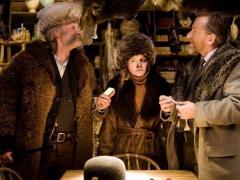 In the early 1800s, a group of fur trappers and Indian traders are returning with their goods to civilization and are making a desperate attempt to beat the oncoming winter. When guide Zachary Bass is injured in a bear attack, they decide he's a goner and leave him behind to die. When he recovers instead, he swears revenge on them and tracks them and their paranoiac expedition leader down.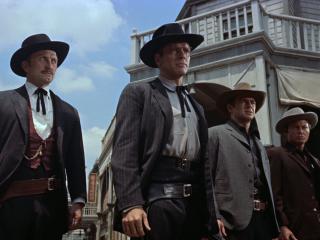 Lawman Wyatt Earp and outlaw Doc Holliday form an unlikely alliance which culminates in their participation in the legendary Gunfight at the O.K. Corral.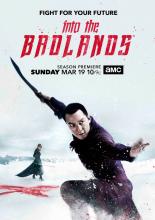 In a land controlled by feudal barons, a great warrior and a young boy embark on a journey across a dangerous land to find enlightenment. A genre-bending martial arts series very loosely based on the classic Chinese tale Journey to the West.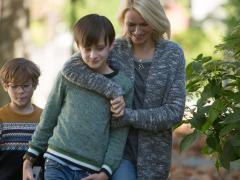 The epic tale of the development of the American West from the 1830s through the Civil War to the end of the century, as seen through the eyes of one pioneer family.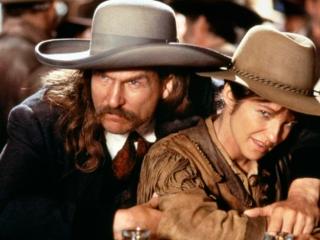 Biopic about famous gunslinger Wild Bill Hickock. The early career of legendary lawman is telescoped and culminates in his relocation in Deadwood and a reunion with Calamity Jane.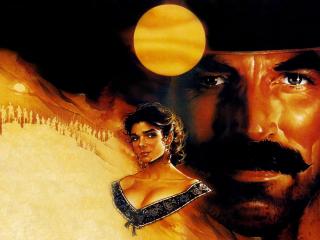 American Matt Quigley answers Australian land baron Elliott Marston's ad for a sharpshooter to kill the dingoes on his property. But when Quigley finds out that Marston's real target is the aborigines, Quigley hits the road. Now, even American expatriate Crazy Cora can't keep Quigley safe in his cat-and-mouse game with the homicidal Marston.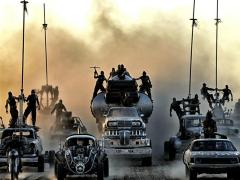 A true-life drama in the 1920s, centering on British explorer Col. Percy Fawcett, who discovered evidence of a previously unknown, advanced civilazation in the Amazon and disappeared whilst searching for it.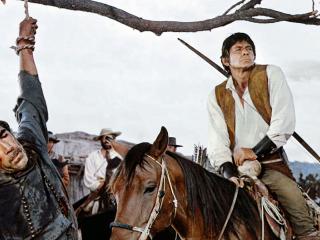 Leon Alastray is an outlaw who has been given sanctuary by Father John, whom he then escorts to the village of San Sebastian. The village is deserted, with its cowardly residents hiding in the hills from Indians, who regularly attack the village and steal all their supplies. When Father John is murdered, the villagers mistakenly think the outlaw is the priest. Alastray at first tells them he is not a priest, but they don't believe it, and an apparent miracle seems to prove they are correct. Eventually, he assists them in regaining their confidence and defending themselves.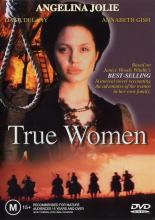 A story of love, friendship, survival and triumph spanning five decades from the Texas Revolution through the Civil War, Reconstruction and beyond.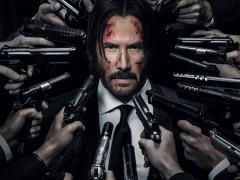 When a handful of settlers survive an Apache attack on their wagon train they must put their lives into the hands of Comanche Todd, a white man who has lived with the Comanches most of his life and is wanted for the murder of three men.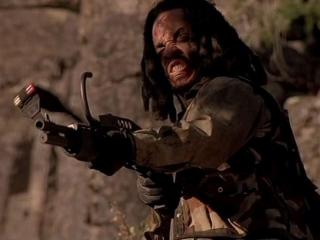 Mason is a man down on his luck with nothing to lose when he's approached to lead a group of wealthy hunters on an expedition in the Pacific Northwest. But things get really twisted when Mason discovers the group isn't after wild animals -- they're after him.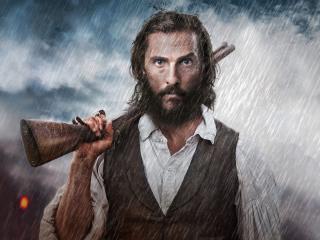 In 1863, Mississippi farmer Newt Knight serves as a medic for the Confederate Army. Opposed to slavery, Knight would rather help the wounded than fight the Union. After his nephew dies in battle, Newt returns home to Jones County to safeguard his family but is soon branded an outlaw deserter. Forced to flee, he finds refuge with a group of runaway slaves hiding out in the swamps. Forging an alliance with the slaves and other farmers, Knight leads a rebellion that would forever change history.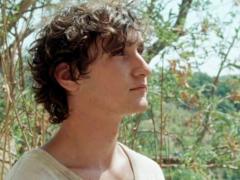 The Texas Rangers chase down a gang of outlaws led by Butch Cavendish, but the gang ambushes the Rangers, seemingly killing them all. One survivor is found, however, by an American Indian named Tonto, who nurses him back to health. The Ranger, donning a mask and riding a white stallion named Silver, teams up with Tonto to bring the unscrupulous gang and others of that ilk to justice.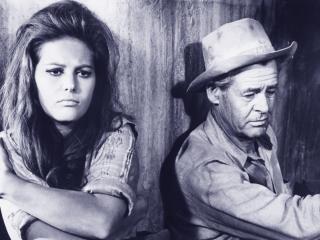 An arrogant Texas millionaire hires four adventurers to rescue his kidnapped wife from a notorious Mexican bandit.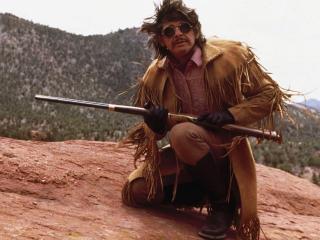 In this strange western version of JAWS, Wild Bill Hickok hunts a white buffalo he has seen in a dream. Hickok moves through a variety of uniquely authentic western locations - dim, filthy, makeshift taverns; freezing, slaughterhouse-like frontier towns and beautifully desolate high country - before improbably teaming up with a young Crazy Horse to pursue the creature.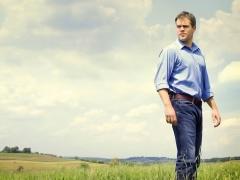 A renowned former army scout is hired by ranchers to hunt down rustlers but finds himself on trial for the murder of a boy when he carries out his job too well. Tom Horn finds that the simple skills he knows are of no help in dealing with the ambitions of ranchers and corrupt officials as progress marches over him and the old west.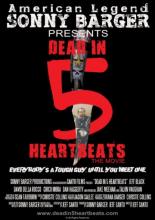 Adapted from the successful novel, Dead in 5 Heartbeats, by Ralph "Sonny" Barger with Keith and Kent Zimmerman. The story follows the Infidelz MC's former President, Patch Kinkade, who has left his personal demons behind for the calm of desert life. When war erupts between his brothers he left behind and the rival Hooligans, Patch rides back into town to either make peace or do battle.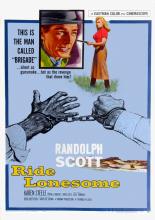 A wanted murderer, Billy John, is captured by Ben Brigade, a bounty hunter, who intends to take him to Santa Cruz to be hanged. Brigade stops at a staging post, where he saves the manager's wife from an Indian attack, and enlists the help of two outlaws to continue his journey more safely.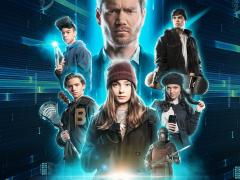 Sir Robert Beaumont is behind schedule on a railroad in Africa. Enlisting noted engineer John Henry Patterson to right the ship, Beaumont expects results. Everything seems great until the crew discovers the mutilated corpse of the project's foreman, seemingly killed by a lion. After several more attacks, Patterson calls in famed hunter Charles Remington, who has finally met his match in the bloodthirsty lions.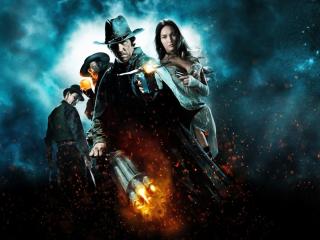 Gunslinger Jonah Hex (Josh Brolin) is appointed by President Ulysses Grant to track down terrorist Quentin Turnbull (John Malkovich), a former Confederate officer determined on unleashing hell on earth. Jonah not only secures freedom by accepting this task, he also gets revenge on the man who slayed his wife and child. Megan Fox plays a prostitute as well as Jonah Hex's love interst in the film.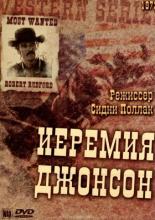 A mountain man who wishes to live the life of a hermit becomes the unwilling object of a long vendetta by Indians when he proves to be the match of their warriors in one-to-one combat on the early frontier.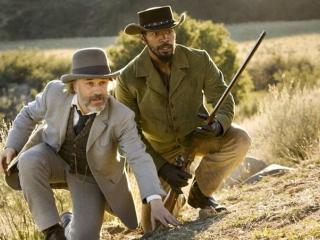 With the help of a German bounty hunter, a freed slave sets out to rescue his wife from a brutal Mississippi plantation owner.
Set in 1845, this drama follows a group of settlers as they embark on a punishing journey along the Oregon Trail. When their guide leads them astray, the expedition is forced to contend with the unforgiving conditions of the high plain desert.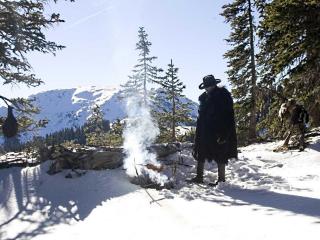 The Civil War has ended, but Colonel Morsman Carver is on one final mission – to kill Gideon, no matter what it takes. Launched by a gunshot and propelled by rage, the relentless pursuit takes the two men through frigid snow-capped mountains and arid deserts, far from the comforts and codes of civilisation, into the bloodiest recesses of their own souls.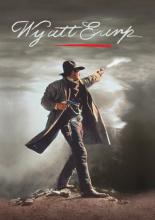 Covering the life and times of one of the West's most iconic heroes Wyatt Earp weaves an intricate tale of Earp and his friends and family. With a star studded cast, sweeping cinematography and authentic costumes Wyatt Earp led the way during the Western revival in the 90's.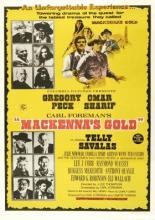 A bandit kidnaps a Marshal who has seen a map showing a gold vein on Indian lands, but other groups are looking for it too, while the Apache try to keep the secret location undisturbed.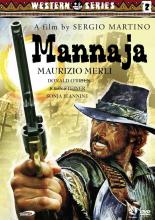 Maurizio Merli stars as a hatchet-wielding bounty hunter with a dark past and an even more desperate future. But when he disrupts the balance of power in a corrupt mining town, he unleashes a firestorm of brutality, betrayal and cold-blooded murder. Now, one man stalks a savage land where justice walks a razor and no bullets slice deeper than vengeance. He is A MAN CALLED BLADE.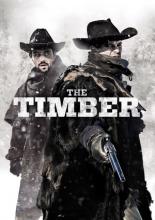 In the wild west, two brothers embark on a journey to collect a bounty in a desperate attempt to save their home: but what they find along the way is more than they bargained for.
In a lake high in the mountains of New Zealand hunter Gibbie Gibson discovers a plane wreck from WW2. When he tells it around, a gang of crooks follows and threatens him and his daughter, because they know there are 50 million dollars in the wreck. Helicopter pilot Barney helps Gibbie against them, risking his life thereby.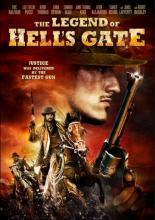 In 1870s Texas, a ruthless bounty hunter and an Irish desperado flee the law with a young criminal claiming to possess a treasure more valuable than gold. Crossing paths with some of the West's most notorious figures, the three outlaws fight for their lives in the pursuit of fame and fortune. Fueled by an ensemble cast and inspired by actual events, THE LEGEND OF HELL'S GATE blends legend and history into a Western spectacle that recounts a treacherous existence in post Civil War Texas.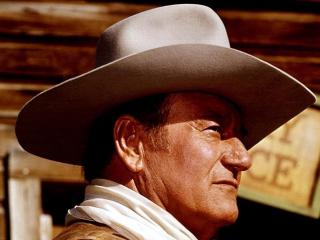 Cattle baron John Chisum joins forces with Billy the Kid and Pat Garrett to fight the Lincoln County land war.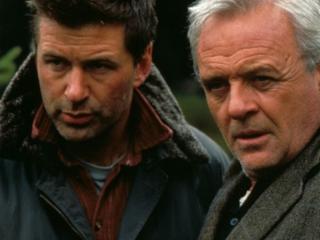 The plane carrying wealthy Charles Morse crashes down in the Alaskan wilderness. Together with the two other passengers, photographer Robert and assistant Stephen, Charles devises a plan to help them reach civilization. However, his biggest obstacle might not be the elements, or even the Kodiak bear stalking them -- it could be Robert, whom Charles suspects is having an affair with his wife and would not mind seeing him dead.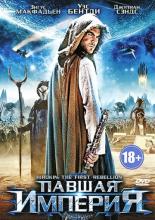 In a planet where humans must scavenge the post-apocalyptic barren wasteland, Hirokin – a reluctant warrior with a dark past – sets off on mission to fulfill his destiny. Having fought to the death to save his wife and son from the planets evil dictator – Griffin – and his elite army of hunters, the lone warrior is left for dead in the vast desert. Armed with his samurai blade, Hirokin is forced to choose between avenging the murder of his family and fighting for the freedom his people. In a twist of fate and with a small rebellion by his side Hirokin s vision finally becomes clear.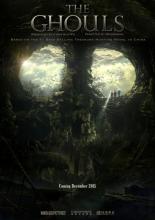 At the beginning of the 1990s, famous tomb explorer Hu Bayi decided to retire and move to the United States with his girlfriend Shirley. But before his wedding, Bayi discovers his first love Ding Shitian, who supposedly had died in the "One Hundred Cave" 20 years ago, is actually still alive. Together with Shirley and his old exploration partner, Bayi unravels a terrible millennium-old secret...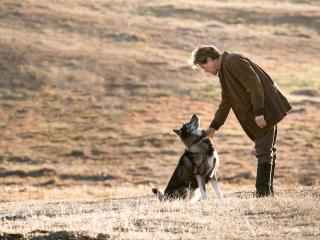 The untold true story set in the winter of 1925 that takes you across the treacherous terrain of the Alaskan tundra for an exhilarating and uplifting adventure that will test the strength, courage and determination of one man, Leonhard Seppala, and his lead sled dog, Togo.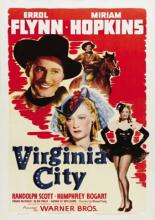 Union officer Kerry Bradford escapes from a Confederate prison and races to intercept $5 million in gold destined for Confederate coffers. A Confederate sympathizer and a Mexican bandit, each with their own stake in the loot, stand in his way.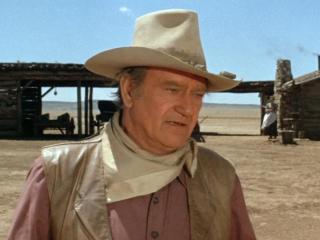 When his cattlemen abandon him for the gold fields, rancher Wil Andersen is forced to take on a collection of young boys as his cowboys in order to get his herd to market in time to avoid financial disaster. The boys learn to do a man's job under Andersen's tutelage; however, neither Andersen nor the boys know that a gang of cattle thieves is stalking them.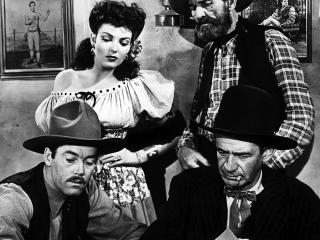 Wyatt Earp and his brothers Morgan and Virgil ride into Tombstone and leave brother James in charge of their cattle herd. On their return they find their cattle stolen and James dead. Wyatt takes on the job of town marshal, making his brothers deputies, and vows to stay in Tombstone until James' killers are found. He soon runs into the brooding, coughing, hard-drinking Doc Holliday as well as the sullen and vicious Clanton clan. Wyatt discovers the owner of a trinket stolen from James' dead body and the stage is set for the Earps' long-awaited revenge.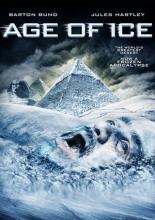 Massive earthquakes open the Arabian tectonic plate, resulting in unstable weather and freezing temperatures that will be unsurvivable by nightfall. Attempting to reach safety, a vacationing family in Egypt must battle the rapidly cooling temperatures that usher in a new Ice Age, covering the Sphinx, Pyramids, and Sahara Desert with mountains of snow.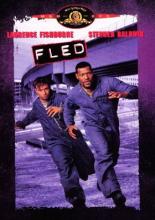 During a routine prison work detail, convict Piper is chained to Dodge, a cyberhacker, when gunfire breaks out. Apparently, the attack is related to stolen money that the Mafia is after, and some computer files that somebody wants desperately to bury. The pair, who don't exactly enjoy each other's company, escape and must work together if they are to reach Atlanta alive. Luckily, they meet a woman who may be willing to help them.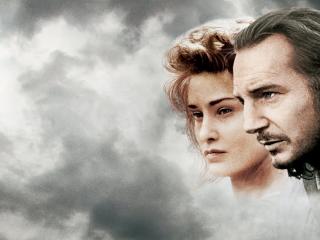 In the highlands of Scotland in the 1700s, Rob Roy tries to lead his small town to a better future, by borrowing money from the local nobility to buy cattle to herd to market. When the money is stolen, Rob is forced into a Robin Hood lifestyle to defend his family and honour.

Log in or sign up for Rotten Tomatoes
Trouble logging in?
By continuing, you agree to the Privacy Policy and the Terms and Policies , and to receive email from Rotten Tomatoes.
By creating an account, you agree to the Privacy Policy and the Terms and Policies , and to receive email from Rotten Tomatoes and to receive email from the Fandango Media Brands .
By creating an account, you agree to the Privacy Policy and the Terms and Policies , and to receive email from Rotten Tomatoes.
Email not verified
Let's keep in touch.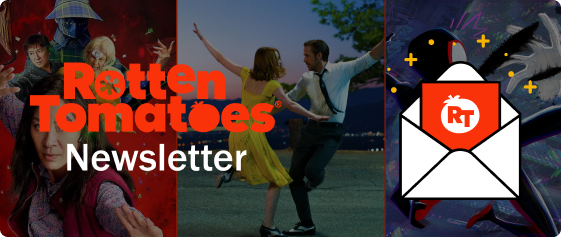 Sign up for the Rotten Tomatoes newsletter to get weekly updates on:
Upcoming Movies and TV shows
Trivia & Rotter Tomatoes Podcast
Media News + More
By clicking "Sign Me Up," you are agreeing to receive occasional emails and communications from Fandango Media (Fandango, Vudu, and Rotten Tomatoes) and consenting to Fandango's Privacy Policy and Terms and Policies . Please allow 10 business days for your account to reflect your preferences.
OK, got it!
Movies / TV
No results found.
What's the Tomatometer®?
Login/signup
Movies in theaters
Opening this week
Coming soon to theaters
Certified fresh movies
Movies at home
Netflix streaming
Amazon prime
Most popular streaming movies
What to Watch New
Certified fresh picks
The Holdovers Link to The Holdovers
Dream Scenario Link to Dream Scenario
Quiz Lady Link to Quiz Lady
New TV Tonight
Monarch: Legacy of Monsters: Season 1
Ghosts: Season 1
The Crown: Season 6
Scott Pilgrim Takes Off: Season 1
A Murder at the End of the World: Season 1
Beacon 23: Season 1
NCIS: Sydney: Season 1
Kennedy: Season 1
Most Popular TV on RT
Sex Education: Season 4
All the Light We Cannot See: Season 1
Blue Eye Samurai: Season 1
The Buccaneers: Season 1
Loki: Season 2
Black Cake: Season 1
The Fall of the House of Usher: Season 1
Bodies: Season 1
Ms. Marvel: Season 1
Invincible: Season 2
Top TV Shows
Certified Fresh TV
Most popular TV
Certified fresh pick
The Curse: Season 1 Link to The Curse: Season 1
All-Time Lists
Binge Guide
Comics on TV
Five Favorite Films
Video Interviews
Weekend Box Office
Weekly Ketchup
What to Watch
100 Best Christmas Movies of All Time – Classic Christmas Films
61 Best Concert Movies of All Time
What to Watch: In Theaters and On Streaming
RT25: Celebrating 25 Years of Rotten Tomatoes
Weekend Box Office Results: The Marvels Wins Weekend with Lowest MCU Opening
TV Premiere Dates 2023
Trending on RT
Shop Rotten Tomatoes
RT is Wrong
New on Streaming
New Tomatometer Scores
The Revenant
2009, Comedy/Horror, 1h 59m
You might also like
Rate and review.
Super Reviewer
Rate this movie
Oof, that was Rotten.
Meh, it passed the time.
It's good – I'd recommend it.
So Fresh: Absolute Must See!
What did you think of the movie? (optional)
You're almost there! Just confirm how you got your ticket.
Step 2 of 2
How did you buy your ticket?
Let's get your review verified..
AMCTheatres.com or AMC App New
Cinemark Coming Soon
We won't be able to verify your ticket today, but it's great to know for the future.
Regal Coming Soon
Theater box office or somewhere else
By opting to have your ticket verified for this movie, you are allowing us to check the email address associated with your Rotten Tomatoes account against an email address associated with a Fandango ticket purchase for the same movie.
You're almost there! Just confirm how you got your ticket.
The revenant photos.
A dead soldier (David Anders) comes back to life and joins forces with his slacker buddy (Chris Wylde) to hunt down criminals and drain them of the blood he needs to prevent his body from decomposing.
Rating: R (Sexual Content|Pervasive Language|Graphic Nudity|Some Drug Use|Strong Bloody Violence)
Genre: Comedy, Horror
Original Language: English
Director: D. Kerry Prior
Producer: Jacques Thelemaque , D. Kerry Prior , Liam Finn
Writer: D. Kerry Prior
Release Date (Theaters): Aug 24, 2012 limited
Release Date (Streaming): Oct 6, 2016
Runtime: 1h 59m
Distributor: Paladin
Production Co: Putrefactory
Cast & Crew
David Anders
Chris Wylde
Louise Griffiths
Silverlake Jake
Sophia Chang
Emiliano Torres
Jeff Rector
Col. Richards
D. Kerry Prior
Screenwriter
Jacques Thelemaque
Peter Hawkins
Cinematographer
Film Editing
Leah Stanko Mangum
Thomas William Hallbauer
Production Design
Jasmine Garnet
Art Director
Jennifer Fulmer
Set Decoration
Charlotte Kruse
Costume Design
News & Interviews for The Revenant
Critics Consensus: Hit & Run Is Hit And Miss
Critic Reviews for The Revenant
Audience reviews for the revenant.
[img]http://images.rottentomatoes.com/images/user/icons/icon14.gif[/img]

A wildly uneven movie that works for the most part, with some really well pulled gags and others which are just a big miss. Worth a shot.
I am so happy to have seen this! This was the best film I saw at Toronto After Dark. For all those out there that are sick to bloody death (heh) of romantic touchy-feely vampire movies (whose titles rhyme with "skylight"), this is the film for you. A guy who wakes up on the night of his funeral to find that he's some sort of articulate zombie and makes his way back to his best friend's house. From there the pair piece together thier situation and do thier best to keep Bart "alive". Chris Wylde and david Anders have such great onscreen chemistry and it's very easy to believe that they're old friends. The effects are great, the jokes land squarely and the premise itself is wonderful. My only complaint might be that it stops being a comedy at one point, becomes full-on horror and never really comes back from the dark side. The very ending is pretty funny though, and I really can't wait to see this again when it comes out in theatres. I really really hope it gets a theatrical release. This is sure to become a cult hit.
Movie & TV guides
Rotten Tomatoes: The Card Game
RT Podcasts: Rotten Tomatoes is Wrong
Rotten Tomatoes Gift Cards
What to Watch - In theaters & streaming

ClutchPoints
Scott Pilgrim vs. the World vs. Bryan Lee O'Malley's graphic novels
Posted: November 10, 2023 | Last updated: November 10, 2023
In the realm of cinematic adaptations, few have sparked as much debate and fervor among fans as " Scott Pilgrim vs. the World," the 2010 film directed by Edgar Wright. Based on Bryan Lee O'Malley's graphic novels, the movie is a visual and auditory feast that translates the quirky world of Scott Pilgrim into a unique cinematic experience. However, this adaptation has been a subject of contention among fans, sparking discussions about fidelity to the source material, the challenges of adaptation, and the distinct contributions of both mediums. Let's delve into the world of "Scott Pilgrim vs. the World" and Bryan Lee O'Malley's graphic novels to explore the dynamics between page and screen.
The Aesthetic Clash: Comic Panels vs. Cinematic Spectacle
One of the most striking elements of Bryan Lee O'Malley's graphic novels is their distinctive visual style. The black-and-white illustrations, coupled with O'Malley's knack for conveying emotions through expressive characters, create a dynamic reading experience. The graphic novels offer a canvas for readers' imaginations to color, allowing each individual to visualize the characters and their vibrant world uniquely.
On the other hand, Edgar Wright's film takes a bold departure from the monochromatic aesthetic of the graphic novels. The movie explodes into a riot of colors and visual effects, immersing the audience in a stylized and hyper-realistic Toronto. The clash between the two visual approaches becomes evident — the static frames of the graphic novels versus the dynamic, kinetic energy of the film. This visual dissonance has sparked debates among fans about the necessity of staying faithful to the source material versus the creative choices inherent in adapting a graphic novel to the big screen.
Character Depth: The Challenge of Compression
One of the inherent challenges in adapting graphic novels into films lies in the compression of narrative depth. Graphic novels, with their episodic nature and extensive dialogues, provide ample space for character development and introspection. Scott Pilgrim's journey from a slacker musician to a hero battling Ramona Flowers' exes is a nuanced exploration of identity, relationships, and self-discovery in O'Malley's novels.
In contrast, the film, constrained by its runtime, navigates a fine line between capturing the essence of the characters and advancing the plot. Some argue that the film sacrifices the depth of character exploration present in the graphic novels, reducing certain characters to mere caricatures. While the movie brilliantly encapsulates Scott's battles and romantic escapades, it inevitably sacrifices some of the subtleties and internal conflicts that make the graphic novels a rich and immersive experience.
Musical Mayhem: Soundtracking the Graphic Novel
A distinctive element that elevates "Scott Pilgrim vs. the World" from a mere adaptation to a cinematic experience is its stellar soundtrack. The film integrates music seamlessly into the narrative, with each fight scene choreographed to the beats of different tracks. The musical dimension becomes an integral part of the storytelling, enhancing the emotional impact and contributing to the film's overall rhythm and pacing.
However, this auditory extravaganza is an addition to O'Malley's silent graphic novels, where readers are left to imagine the soundtrack playing in the background. The film's use of music transforms the viewing experience into a sensory spectacle, creating a lively and immersive atmosphere. While purists may argue that the graphic novels should be appreciated in their original silent form, others applaud the film for embracing the power of music to enhance the narrative and emotional resonance.
The Cult of Adaptation: Navigating Fan Expectations
As "Scott Pilgrim vs. the World" ventured into theaters, it faced the scrutiny of dedicated fans who held Bryan Lee O'Malley's graphic novels close to their hearts. The challenge of any adaptation lies in meeting fan expectations while offering a fresh perspective that complements the new medium. Edgar Wright's film achieved a delicate balance, capturing the essence of O'Malley's world while infusing it with cinematic flair.
Yet, the cult status of the graphic novels means that every creative decision in the film adaptation is scrutinized. From casting choices to narrative tweaks, fans have passionately debated the merits and drawbacks of each adaptation choice. The film's success in bringing new audiences to the graphic novels is undeniable, yet the discussions persist, highlighting the complex relationship between creators, adaptations, and the communities that cherish the source material.
In the clash between "Scott Pilgrim vs. the World" and Bryan Lee O'Malley's graphic novels, each medium brings its unique strengths and challenges. The tension between visual fidelity and cinematic innovation, character depth and narrative compression, silent panels and a rock-infused soundtrack, and fan expectations and creative liberties forms the dynamic landscape of this adaptation discourse. Whether one favors the meticulous illustrations of the graphic novels or revels in the audio-visual extravaganza of the film, both versions contribute to the enduring legacy of Scott Pilgrim and his epic battles for love and self-discovery.
Like ClutchPoints' content? Be sure to follow us.
The post Scott Pilgrim vs. the World vs. Bryan Lee O'Malley's graphic novels appeared first on ClutchPoints .
More for You
Report: Jets turned down Super Bowl champion, sticking with QB Zach Wilson
5 Japanese Cars To Stay Away From Buying
First-grade teachers in LA suspended and now under investigation after giving students a lesson about the 'genocide in Palestine'
FBI whistleblower calls House GOP 'soulless demons' after voting to give the agency a new $300 million HQ
What happened to Washington's wildlife after the largest dam removal in US history
Ukraine is waking up to reality
Greta Thunberg is interrupted at Dutch climate march after inviting Afghan, Palestinian on stage
How Biden's Economy Stacks Up Against Every President Since 1963
One Dose of Lilly's Novel Heart Drug Cut Risk Factors for a Year
Wisconsin priest says the 'Parable of the Ten Bridesmaids' is a warning to humanity
Companies are demanding employees spend more days in the office, yet they're also reducing their office space. Here's why that isn't paradoxical
Video of Russia's latest Lancet drone striking a US Bradley IFV shows how the weapon has been adapted to evade Ukrainian defenses
'I cook and clean': I live with my boyfriend. We're both 51. I pay for all utilities and groceries. Now he wants me to pay half his mortgage.
Trump's plans if he returns to the White House include deportation raids, tariffs and mass firings
Celtic fans boo during minute's silence for Remembrance Sunday
The 20 Most Ignored Cancer Symptoms in Women and Men
Timothée Chalamet, 'SNL' criticized for Hamas joke amid war: 'Tone-deaf' and 'vile'
Israel's new Eitan APC spotted in combat against Hamas in Gaza. The IDF prematurely rushed the hi-tech armor into service.
RNC chairwoman on Ohio abortion result: 'There was a message problem'
The Most Beautiful Places in All 50 States