Explore Georgia's Famed Ghost Town On This Historic Hike
Scull Shoals is one of Georgia's most interesting ghost towns now being reclaimed by the forests.
Quick Links
Georgia's stunning chattahoochee-oconee national forest, the forest's ghost town of scull shoals history, ruins of the scull shoals ghost village, visiting the scull shoals historical village.
The lands that once formed the romantic Wild West are famous for many ghost towns dotting the landscapes today. But there are plenty of ghost towns to be found in the East as well. The ghost town of Scull Shoals is found in northern Georgia's Chattahoochee-Oconee National Forest. It is easy to visit and tells of a time gone by when it was a bustling settlement - even if it has been reclaimed by nature today.
Georgia has plenty of attractions to see and explore; it also has a number of state parks to visit next time one is in Georgia . Georgia is a state with many hidden gems - one of the places to visit is Georgia's Little Grand Canyon which was actually formed from poor farming practices in the 1800s.
The Chattahoochee National Forest is made up of two forests on Johns Mountain, Little Sand Mountain and Talyor Ridge. The forest offers a range of great outdoor opportunities with thousands of miles of rivers and streams, around 850 miles of recreational trails, and plenty of campgrounds.
Size: 867,000 Acres
Trails: Around 850 Miles Of Recreational Trails
The historic Sculls Shoals ruins are just one of the many worthwhile highlights of the Chattahoochee-Oconee National Forest.
Nestled within the Chattahoochee National Forest is the ghost town of Scull Shoals. The village was once a frontier settlement that was founded in 1782. It suffered from several Indian raids, and in 1793, the residents created Fort Clark.
Related: Interested In Visiting Death Valley To See Its Ghost Towns?
Native Americans called the area around the Oconee River home for many thousands of years. It was also through here that the Spanish conquistador DeSoto made his way through what is now the American South in the 1540s.
Founded: 1782
Abandoned: Decline From 1887 & Abandoned From The 1920s
After the treaty of 1802, settlers soon began to expand rapidly across the Oconee River
In its heyday, the mill had around 500 workers who tending 4,000 spindles.
But the good days of the mills and the Scull Shoals village were not to last. In the 1880s, the mills were impacted by floods in the area. The floods left war standing in the buildings for four days, and the covered toll bridge was swept downstream. The floods were devastating, leaving everything at the mills ruined (including hundreds of bales of cotton and 600 bushels of wheat).
The mills were left in economic chaos from which they were never able to recover. The decline continued until the settlement lay abandoned by the 1920s.
Cotton was produced in large quantities, and a gristmill, sawmill, a 4-story brick textile mill, stores, and homes were built in the settlement. Today the village and the mills are in ruins. Only three walls of the brick warehouse and store remain as well as an arched brick bridge that led to the mills.
On the Oconee River, visitors can find the remains of the old wooden covered toll bridge stand. In the area that was once the village, brick chimney bases can be fill found about the place.
It is crazy to think that in its day, the town was a reasonable size and boasted a successful textile and agricultural industry.
The ruins of Scull Shoals are beautiful and lay as a memorial to a different era. It tells the story of how nothing lasts forever and how cities and towns eventually decline and are left abandoned.
Related: Tour Vulture City, Arizona's Eeriest Ghost Town
Take advantage of the information boards at Scull Shoals Historical Village that provides information about the site and the Scull Shoals Historical Village. Read the notice board and enjoy a leisurely self-guided tour of the ghost town of Scull Shoals.
Open: During Daylight Hours
Reservations: None Required
Season: Year-Round
Admission: Free
Note that this is a historical site, and the removal of any historical artifacts or other objects is strictly forbidden.
The closest town is the small town of Greensboro, Georgia. It is around 15.5 miles away and a 25-minute drive (the town has services like restaurants and grocery stores).
Information Center: Open Monday to Friday 8.00 am to 12.00 pm & 1.00 pm to 4.30 pm
Wander Woman
Wanderer, history hunter & solo adventurer. I travel & write about the places I explore.
The abandoned Scull Shoals mill village: Deep in the Oconee Forest
This is a place with a rich and colorful history. I'm talking about one of those truly Southern Places, shaped by Native American, African and European influences. The ruins sit in a complex ecosystem alongside a major river, that once fed a good-sized little town, a successful textile industry, agriculture, the exchanges of commerce and a decidedly unique public citizenry.
Hernando de Soto's troops first entered the area in April 1540. They spent only a few days along the middle Oconee River, in the towns of the Paramount Chiefdom of Ocute, before turning east towards South Carolina. There's no evidence, that de Soto actually visited Scull Shoals himself, but he was definitely in the Chiefdom, visiting other towns.  He and his troops, horses, war dogs, and bearers consumed much of the Indians' food supplies. The Spaniards, then left the Native People with devastating diseases, for which they had no natural immunities, like smallpox, plagues, and influenza. Devastating population reductions followed.
Scull Shoals village began as a frontier settlement in 1782, and in 1793. The settlers, began to expand rapidly across the Oconee River, after the treaty of 1802. White settlers and black slaves quickly opened up the land. The local villagers began with a gristmill and sawmill, and soon following Eli Whitney's 1793 invention of the cotton gin , they began to raise cotton in huge quantities.
The 1887 major flood left water standing for four days in the buildings. The covered toll bridge floated downstream. Several hundred bales of cotton were in the mill, and 600 bushels of wheat in the warehouse. Everything was ruined, bringing economic chaos to Scull Shoals Mills, a chaos from which they never recovered. What was left is now the ghost of a community, that once thrived, and the wreckage of lives touched by nature's capacity for destruction. Not long after the flood, the last inhabitant of Scull Shoals, moved on down the line, and the town's ruins slipped into oblivion… almost.
Scull Shoals became part of the newly created Oconee National Forest in 1959. The old mill town has laid quietly waiting, marked only by the ruins in the woods. Now the 2,200 acre experimental forest area, contains the mill town, and a prehistoric mound complex dating from A.D. 1250-1500.
Today, only three walls of the brick warehouse and store remain, along with the arched brick bridge, that led workers across the raceway and into the mills. Stone foundations of the old mill's power plant and scattered stone and brick chimney bases can be found in the downtown village, and out in the surrounding woods. The remains of the wooden covered toll bridge can be seen from the shores of the Oconee River.
The Scull Shoals ruins are beautiful and crumbling, they serve as a fitting memorial to the town's citizenry, right down to the inhabitants forced to abandon their homes.
The Scull Shoals Mill ruins are located halfway between Athens and Greensboro, on the Oconee River. Just northeast of where Georgia State Route 15 crosses the river.
Share this:
Published by.
I'm a Writer/Screenwriter fueled by proponent travel. When I decided to leave the only home I knew, the journey grew into a fierce dream to travel and write about the places I explore. My adventures are a constant struggle between fear and courage, but we humans are explorers and pioneers, and we find our inner strength when the end state is the absolute unknown. View all posts by Wander Woman
Freelance Writing & Editorial
Daily Thoughts and Meditations as we journey together with our Lord.
Photoblog of Joshi Daniel
Keep Traveling... Keep Exploring...✌
Already have a WordPress.com account? Log in now.
Follow Following
Copy shortlink
Report this content
View post in Reader
Manage subscriptions
Collapse this bar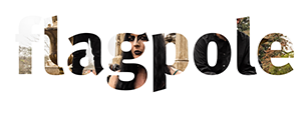 Ghost Town On The Oconee

There is a place not far from here with a rich and colorful history. I'm talking about one of those truly Southern Places, shaped by Native American, African and European influences. This place sits in a complex ecosystem alongside a major river that once fed a good-sized little town, a successful textile industry, agriculture, the exchanges of commerce and a decidedly unique public citizenry.
Final Flood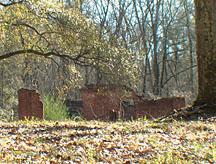 Photo Credit: Jonathan Railey
Not much is left of Scull Shoals, once a bustling community.
Not very long ago, a major flood put the whole place under water and forced its inhabitants to evacuate. They had endured floods and various other natural catastrophes many times before, but this time the waters had a different look to them. Menacing and powerful, the river rose up as if God – or maybe some other force – was at last dealing a death blow. When the floodwaters finally receded, they revealed unspeakable images. Homes had crumpled and collapsed underwater. The town's toll bridge had been set loose, and was now floating downstream. Silt and mud covered everything. Valuable dry goods were washed away or ruined entirely. Even the most optimistic eyes could see that the river, which once fed the town, had at last destroyed its tenuous bargain with existence.
What was left was the ghost of a community that once thrived and the wreckage of lives touched by nature's capacity for destruction. Not long after the flood, the last inhabitant of Scull Shoals, pop. 600, moved on down the line, and the town's ruins slipped into oblivion… almost.
This gracefully arching bridge goes nowhere now.
The flood that signaled the end of Scull Shoals (one of many signals, it would turn out) happened way back in 1887, roughly 100 years after the town was founded.
Following that flood, Scull Shoals never flourished again. The site's dual reputation – as a robust center of agriculture and industry, yet also as an easy mark for floods, drought and economic peril – made it a kind of real estate hot potato for some years to come. Ownership of the town changed hands several times as different investors hatched varied, ill-fated schemes to breathe new life into the place. None of them were very successful, and finally, in 1949, the geographically isolated ruins of Scull Shoals became part of the Oconee National Forest. It is here, in a swath of protected woodlands 15 miles south of Athens, that present-day visitors can now stand on the banks of the Oconee and explore one of Georgia's few remaining ghost towns.
What's Left
Now, for a lot of people, the phrase "ghost town" might elicit a long-stored memory of the "Ghost Town, U.S.A." episode of "The Brady Bunch." This is the episode when that shifty old prospector tricked and trapped the entire Brady clan in an old-timey jail cell. This was bad enough. The fact that the jail sat smack-dab in the middle of a deserted ghost town made things considerably worse. Just how in the hell all this transpired, I do not quite recall. But I remember how they escaped: Mike fashioned a lasso out of a bunch of belts and managed to wrangle the key to the cell, which the demented prospector had neglectfully left within wrangle-distance. This McGuyver-like stroke of genius on Mike's part saved the entire family from an inevitable Donner Party-like demise. It's safe to say that the event was the closest brush with collective annihilation the Brady Family ever experienced. Whether or not the Bradys learned anything from their dance with death I cannot say. (Though subsequent episodes tend to suggest that they repressed any memories of the traumatic event.) But if any real-life moral could be abstracted from this episode, it's that sometimes escape is the only option. Either that or stick around and die a slow and painful death. Like Kenny Rogers once crooned, "You gotta know when to hold 'em, know when to fold 'em." Damn straight. Just ask anyone who's had to pick up and leave her hometown because the water's six feet high and rising.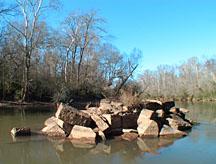 The Oconee looks peaceful here, but it can turn into a raging torrent.
Scull Shoals, The Ghost Town, is of course, nothing at all like this or any of the other popular ghost town images we've all seen a thousand times. This is an important point, because real life has a way of smashing our illusions about it. Quite often, that smashing is served with a side order of disappointment. So let me be up-front about this: There is no dirty, dusty Main Street, no Old West cantina with swinging doors, and nary a tumbleweed to be found at Scull Shoals. The chances of being held captive in a jail cell by an eccentric lone inhabitant are nonexistent, given that there is no jail left standing at Scull Shoals. In fact, the only standing structures are the crumbling brick walls of the town's warehouse and an old arched bridge at the edge of the forest. That these structures are still standing at all is a near-miracle, likely owed to the protection and obscurity afforded by the Oconee National Forest. It's this protection and obscurity that has also kept Scull Shoals out of sight and mind from most folks, except for a handful of locals. Finally, there are no "skulls" at Scull Shoals… well, not any visible ones anyway.
As for the origin of the town's name, well, that's a bit of a mystery. There are a number of theories circulating about this, including a popular suggestion that the name might be a misspelled reference to the remains of a well-documented Native American presence in the area. Two Lamar Indian mounds dating back to 1250 A.D. lie not far from the ghost town, and bands of Muscogee Creeks are known to have settled the area before European settlers arrived with slave labor to grow cotton and other crops from the good dirt of the newly-deforested lands. The Creeks led raids against the new inhabitants of Scull Shoals, who were doubtlessly regarded as alien invaders. There was bloodshed on both sides. The "skull" of Scull Shoals, it has been suspected, may be a grim nod to the spent lives of natives and European settlers who, once upon a time, clashed here on the muddy banks of the Oconee. Most likely, though, "Scull" is either a family name, or a reference to the oars or "sculls" used to power a small river skiff.
Magic Place
Now that I've stripped Scull Shoals of its more sensational trappings, you might be wondering why anyone, besides the odd archaeologist or history buff, would ever even want to visit the place. Let me explain.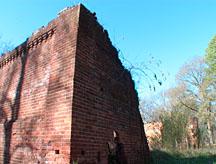 The brick detail bespeaks a prosperous town.
Imagine that you're standing there on the banks of the Oconee River. It's a mild, overcast Sunday afternoon in mid-December. Barren hardwoods huddle together, their leafless branches reaching skyward. A shallow stream of chocolate-brown river water works its way through the shoals, lapping at the muddy banks. An old pier, broken down by nature and time, rises up out of the water. It's one of the piers that supported the old covered bridge that was sent downstream in the flood of 1887. A couple hundred yards east of the river, the ruins sit silent. Weeds and bramble twine around the brick pillars of the old company store and warehouse. A dense moss bed blankets the old arched bridge, a bridge that once provided passage for a townspeople that have long gone. Now you pick up a smooth river stone and skip it into the Oconee. Or maybe you say "Hey, there" to the middle-aged man who just pulled up in his pickup truck and is now casting a line into the river. "You fishin' for catfish?" you ask him. "Catfish, bream, whatever I can catch, man," he'll say, slowly reeling in his line. Somewhere, off in the distance, you hear the plaintive cry of a rain crow.
Now, if that's not about as far as you can get from Mike Brady, suburban sprawl and anything else that's fabricated and unnatural, then I don't know what is. And, naturally, that's why Scull Shoals has value and significance. The place is real. If you spend a little time there, you can actually get a break from these worrisome modern times. You can forget, for example, that Atlanta is bristling and sprawling 45 minutes away (and getting closer every year), or that we live in a troubled nation that, at its worst, worships only wealth, youth, "progress" and "improvement." Buggy, remote and deserted, Scull Shoals is no Disneyland… which is my point exactly. It doesn't sell illusions: it smashes them.
Here, in one of the last sanctified remnants of the Piedmont, it's possible to cut loose from the sensory overload imposed on us by the world we've built up and filled with cars, buildings, roads and power lines. You can re-calibrate here, unwind and start to feel like a natural human being again. Who knows? You might decide to get outside more often and unplug yourself from the usual set of predictable distractions. Hell, you might even get curious about the real, natural world, what it's been through, and where we're all headed. If you don't, that's okay, too. It's surely not necessary to wax philosophical about that place in the woods. It's enough just to go there, see it and be quiet for awhile.
Of course, we can all sit and observe nature just about anywhere. Scull Shoals offers something extra, though: those ruins. Beautiful and crumbling, the ruins at Scull Shoals serve as a fitting memorial to the town's citizenry, right down to the inhabitants forced to abandon their homes in the rising floodwaters of 1887. From this vantage point here by the river, it's easy to see that Scull Shoals – the ghost town, the historic site, and the place of ruins – is a monument to anyone who has had to pick up and move on down the line because of the simple facts of existence.
To get there, head south on Georgia Highway 15, out of Watkinsville. In about 12 miles, after you cross the Oconee River, look for Macedonia Road off to the left. Turn here. In two miles you'll see Forest Service Road 1234 on your left. Turn here and stay straight for about three miles. This road will take you directly to the gravel parking lot at Scull Shoals.
Like what you just read? Support Flagpole by making a donation today . Every dollar you give helps fund our ongoing mission to provide Athens with quality, independent journalism.
The Political Year In Review
Come get you a piece.
Cheba Hut Is Opening Downtown Monday and More Food News
Flagpole's Cruise Down Spooky Street 2023
Athens Mayor Kelly Girtz Gave Patton Oswalt the Key to the City
Curb Your Appetite: Local Options for Pick-Up, Curbside and Delivery
Crossword Solution (10/18/23)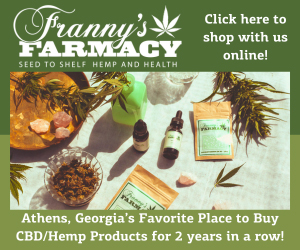 RELATED ARTICLES BY AUTHOR

Having It At Home
Welcome to Athens - and get ready.

One Crazy Summer
Half-waking ruminations on our little part of the world, and what will ever happen to it.

One Snake. Two Heads.
Further proof that Georgia is a magical realm: the two-headed snake at the state Capitol in Atlanta.

This Ghost Town In Georgia Has An Experimental Forest Full of Paranormal Activity
October is coming up literally week so it's time to get cracking on your fall bucket list full of all things spooky. From faux haunted houses to the real ones swarming with spirits, Georgia has everything you need to complete your spooky season checklist, including the abandoned ghost town in Georgia .
Scull Shoals Experimental Forest sounds like it came straight out of a horror movie and to be honest, the name is quite fitting for the landscape. The creepy forest in Watkinsville, Georgia has seen everything from Hernando De Soto and his troops in the 1500s to the mills and textile factories in the 1800s. The creepiest part about it all is that many of these structures from The Industrial Era still stand today. Just the sight of them will give you chills.
Scull Shoals, which is part of Oconee National Forest , was used for silviculture research in the 1930s and is now a recreation area ridden with thousand-year-old spirits. Before these modern eras and after the land was inhabited by Native American tribes, the forest was home to cotton gins, grist mills, saw mills and a 4-story textile mill that once employeed over 600 workers.
See on Instagram
The entire town was demolished by a flood in 1887, leaving it in economic ruin. Do you think you'd sense the spirit of a factory worker from the 1800s? The real question is, are you brave enough to find out?
Your visit can double as a scenic hike as you stroll along the Oconee River to discover all the ruins of the Scull Shoals Village and view them up close. We think it's safe to say that with this much history, there are hundreds of spirits roaming around the 4,500-acre land mass. 
Continue on with the spooky juju at more haunted Georgia establishments, including this hotel inhabited by a murdered maid or step foot inside Georgia's oldest and creepiest abandoned jail .
Scull Shoals Experimental Forest
Price: Free
Address: Watkinsville, GA 30677
Why You Need To Go: Visit some of the oldest and most historical lands in Georgia to explore the ruins of 200-year old mills and spirits as old as 10,000 years who roam the acreage.
10 Spooky US Towns To Visit For A Hauntingly Good Time This Fall
5 free things to do in savannah, ga that are perfect for your next long weekend away, this georgia beach with fairytale trees is one of the best in the us & it's never crowded, these 9 abandoned places near ottawa will give you major chills & here's how to find them, you can explore a scary abandoned prison in tennessee & many infamous inmates where held there.
This Haunting Road Trip Through Georgia Ghost Towns Is One You Won't Forget
Marisa Roman
A New Jersey native with over 15 years of writing experience, Marisa has studied at both New York University and Florida International University. She has lived all over the country, including a decade stint in South Florida. Marisa is well-versed in exploration as she travels a good majority of the year in her self-converted Sprinter van. Her articles have been featured in various notable publications over the years, she has a published collection of short stories, and three completed screenplays under her belt.
More by this Author
The last time we wrote about deserted towns in Georgia , it created quite a stir. So we thought about how awesome it would be to make an actual, tangible road trip out of the ghost towns in Georgia and challenge people to complete it. Because really, what else makes a weekend with no plans truly spectacular than a road trip through some of the creepiest, abandoned places in our great state?
The entire trip, (which includes 9 destinations along the way,) will take approximately 12 hours and 53 minutes of drive time. However, we encourage you to make a weekend adventure out of it and enjoy each stop accordingly. For the map and directions in entirety, click here . Otherwise, sit back, relax, and enjoy this eerie road trip through some of our favorite ghost towns in Georgia.
Related Stories
Take This Terrifying Georgia Road Trip And It Just May Haunt Your Dreams
This Road Trip To Georgia's Most Majestic Castles Is Like Something From A Fairytale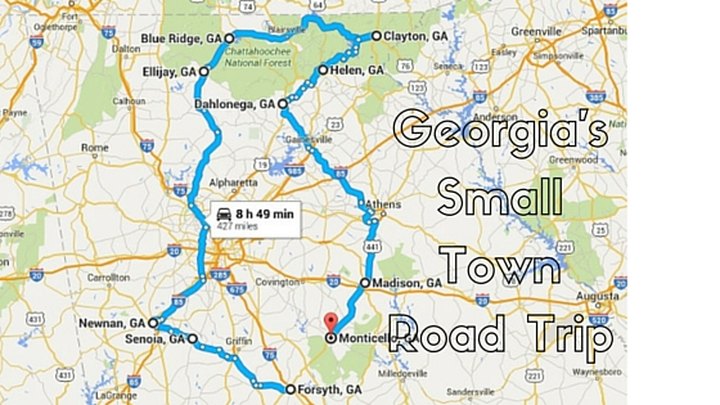 Take This Road Trip Through Georgia's Most Picturesque Small Towns For An Unforgettable Experience
We challenge you to take this haunted road trip with friends! Let us know just how creepily fascinating it turns out. Otherwise, if you have a thing about interesting spots in our state, you may just get a kick out of these small cities in Georgia .
OnlyInYourState may earn compensation through affiliate links in this article.
Want more Georgia in your inbox?
Get the latest on things to see, do, and eat around Georgia!
An error occured.
More to Explore
Ghost towns in georgia.
What are the scariest haunted attractions in Georgia?
While this road trip will take you to some pretty cool small towns, they certainly are not the scariest haunted places in Georgia. Between the abandoned places in Georgia, the spots with certified paranormal activity, and those towns with tons of haunted history, you'll have quite a few areas throughout Georgia to check out. We have another road trip to highlight these scary haunted attractions, which might just be the perfect weekend away. Check out the Ultimate Road Trip Through Georgia's Most Haunted Attractions .
What is the most haunted place in Georgia?
It might be hard to pinpoint the most haunted place in Georgia, as there are quite a few spots to check out, as per the road trips mentioned above. But if you want to hear Georgia ghost stories in one truly fascinating town, we recommend visiting Savannah. Some might consider Savannah to be the most haunted city in the state, especially with the haunted ghost tours, creepy history, and clever stories being shared.
Can I go ghost hunting in Georgia?
Abandoned places in Georgia are the perfect opportunity to ghost hunt. But if you don't know where to start when it comes to hunting ghosts, don't worry, we have you covered. Professional ghost tours take place all throughout the city, especially during the Halloween months. One tour in particular in Roswell will guide you through the 20-year spooky history of the town. Click here to learn more about the Roswell Ghost Tour in Georgia . Or if you want another way to find some spooky souls in Savannah, there is a haunted trolley tour that is perfect for those who are brave enough.
Related Articles
Take This Historical Old Mill Road Trip Through Georgia For A Trip Back In Time
10 MORE Road Trips In Georgia That Will Lead You To Places You'll Never Forget
These 10 Awesome Road Trips In Georgia Are An Absolute Must-Take
This Haunted Road Trip Will Lead You To The Scariest Places In Georgia
The Small Town Petting Zoo In Georgia That's Worthy Of A Road Trip
The Christmas Cookie Trail In Georgia Is The Holiday Road Trip Of Your Dreams
Your End Of Summer Georgia Road Trip Has Arrived
Where This Awesome Georgia Weekend Road Trip Will Take You Is Unforgettable
Featured Addresses
The Peach Explorer
Everything Georgia
Entertainment
Human Interest
Real Estate
This Georgia Ghost Town Now Declared the Creepiest Place in the Peach State
Thrillist.com has recently published its list of the creepiest places in each state. Care to Guess where Georgia's is?
Written by Chief Investigative Reporter Kurt Dillon
Throughout America's storied history, vibrant cities have flourished, but not every town has endured the test of time. This has given rise to a tapestry of abandoned villages and settlements, carrying with them the echoes of days gone by, often referred to as "ghost towns."
Thrillist embarked on a quest to unearth the "creepiest, coolest" ghost towns across the nation, curating a list of the most spine-chilling locales, one from each state, guaranteed to send shivers down your spine. According to the site:
"Some are meticulously restored villages, now catering to curious tourists. Some harbor tales of fleeting prosperity and fleeting lives. Others perfectly fit the mold of what one envisions when hearing 'ghost town' — locales where restless spirits are said to reenact past tragedies, providing a unique form of eerie entertainment for those drawn to such phenomena. Whether they're convenient roadside stop-offs or fully-fledged attractions, each offers a journey through time along America's winding roadways."
In the state of Georgia, the eeriest of these abandoned enclaves is Scull Shoals, a name already tinged with an air of the macabre and mysterious. However, if you plan to explore this desolate town nestled in northern Georgia, be forewarned:  the land still permits hunting .
Thrillist paints the following portrait:
"Nestled within the Chattahoochee-Oconee National Forest near the Tennessee border lies the remnants of a ghost town bearing a name tailor-made for such eerie places. Once home to Georgia's inaugural paper mill, the town's allure faded in the wake of flooding and soil erosion, revealing its inhospitable nature. Behind a fence, you can still catch a glimpse of the mill building and the scattered chimneys, now mere relics of an industrial past. Yet, exercise caution and stick to marked trails if you intend to linger in this abandoned village; hunting is still permitted in the vicinity."
This, like most ghost towns, frozen in time, stands as a silent witness to America's ever-evolving narrative, offering those who venture into its forsaken environs, a haunting glimpse into a past that continues to echo through the ages.
About The Author
Kurt Dillon
Kurt holds an M.A. in Journalism and an M.S. in Forensic Psychology from Columbia University. He is the owner of WOMEN – Wild Orchid Media & Educational Network, Inc., the parent company of the Veritas True Crime.org Podcast and The Veracity Report global news agency.
He also enjoys true crime investigations, cooking, investigative journalism, studying and writing about ships of all kinds, mysteries, and American politics.
See author's posts
More Stories
GA Supreme Court Reverses Ruling- Reinstates Indictments Against Former Jailers of Dead Inmate
Filming Production in Georgia
Georgia Film Office Rakes in $4.1 Billion for Fiscal Year 2023
Leave a reply cancel reply.
Your email address will not be published. Required fields are marked *
Save my name, email, and website in this browser for the next time I comment.
You may have missed
First of the Georgia Election Conspiracy Indictees Pleads Guilty
The Best State for New Businesses to Flourish in is… Georgia?
Rough Draft Atlanta
Hyperlocal news for metro Atlanta
Travels with Charlie: Georgia's ghost towns (Slideshow)
Click to share on Facebook (Opens in new window)
Click to share on LinkedIn (Opens in new window)
Click to share on Twitter (Opens in new window)
Georgia's diverse countryside is dotted with numerous sites of old villages and towns that no longer exist — ghost towns.
They have names such as Auraria, Estelle, Scull Shoals, Ebenezer, Powelton, Munnerlyn, Griswoldville, Bethany, Mountain View, Godfrey, Apalachee, Sunbury and on and on.
They brim with history. The dead town of Wrightsboro, founded in McDuffie County in 1768, was the southernmost Quaker settlement in the United States. In Greene County, the abandoned town of Scull Shoals was home to Georgia's first paper mill.
Many of the deserted burgs still retain old structures such as churches, general stores, schools, houses, factory ruins, and infrastructure like roads and bridges — all in various states of dilapidation. Their old cemeteries may harbor graves dating back to the 1700s.
Decay and Demise
Reasons for their demise and final abandonment are many and varied. Some perished when their sprawling textile mills closed. Some slid into ruin when railroads bypassed them or their cotton-based economy succumbed to the boll weevil.
The dead town of Auraria in Lumpkin County, which became the nation's first gold rush boom town when gold was discovered in Georgia in 1828, came to an inglorious end after thousands of gold seekers departed for more promising riches in California.
I find myself captivated by these places — intrigued by how they got there, what they were like in their heyday and what led to their downfall. My most recent dead-town visit was to Wrightsboro, near the McDuffie County seat of Thomson.
Quaker Influence
Wrightsboro might have been just another forgotten ghost town except for the uniqueness of its founders and early residents — Quakers. In 1768, Joseph Mattock and Jonathan Sell, Quakers, obtained a grant of 40,000 acres from Georgia's royal governor, Sir James Wright, the town's namesake.
By 1775, more than 60 families had settled in the town and 200 in the township — all Quakers, who built homes, gristmills, a meeting house, and other structures.
But Wrightsboro did not survive, perhaps because of its isolation. By 1920, it was a ghost town. Today, all that remains are a circa 1810 Methodist Church, a circa 1918 general store and a cemetery with Revolutionary War-era graves.
Frontier Village
Another recent visit was to the ruins of Scull Shoals along the Oconee River, deep in the Oconee National Forest in Greene County. Scull Shoals began as a frontier village around 1792.
Early on, Dr. Lindsay Durham developed medicines from his extensive herb garden there and opened a sprawling sanatorium. In later years, the village became a town. In addition to Georgia's first paper mill, it contained homes, stores, gristmills, sawmills — and later a four-story brick textile mill that became the economic mainstay. At the mill's height, 500 workers tended its 4,000 spindles. But a series of devastating floods in the 1880s ravaged the mills; by the 1920s, the town was abandoned.
Today, as I travel through Georgia's many economically distressed towns, I wonder about their future — and which of them will be tomorrow's ghost towns.
Charles Seabrook
Charles Seabrook wrote for the Atlanta Journal-Constitution for more than three decades and is a regular contributor to Atlanta Senior Life. More by Charles Seabrook
Airbnb plans to build community centers in small towns
By Jacob Kastrenakes , a deputy editor who oversees tech and news coverage. Since joining The Verge in 2012, he's published 5,000+ stories and is the founding editor of the creators desk.
Source FastCo Design
Share this story
Airbnb is starting up an experimental design group to work on odd new hospitality projects that could one day become major company initiatives. The group is called Samara , and its first project is to build "community centers" to draw tourists to small, little-traveled towns.
FastCo Design has a preview of Samara's first community center, which is being built for Yoshino, Japan. Samara's hope is that the center will draw new people to the town, serve as a meeting place for residents and visitors alike, and encourage residents to open up their spare rooms to Airbnb. It's supposed to be a win-win for both the town it's placed in, by boosting tourism, and Airbnb, by drawing more travelers.
Something between a community center and a hotel
This first building is currently being displayed at a concept home exhibit in Tokyo, according to FastCo . After the exhibit closes, it'll be brought to Yoshino and open soon thereafter.
The building in Yoshino will have a kitchen, a communal dining table, and a publicly available living room. It'll also include bedrooms, which will be rented out on Airbnb. Airbnb will not own or operate the space, however — that's all being left up to local groups, who will receive all profits beyond Airbnb's standard cut.
Samara hasn't said where it plans to go next, but FastCo reports that it does plan on expanding the community center project to other small towns with dwindling resources. "Since we started, we've gotten calls from people in the UK, China, Korea, Spain, France, and Italy, all with the same problem," Joe Gebbia, an Airbnb co-founder, tells FastCo .
Update August 3rd, 4PM ET: Airbnb says that groups in Yoshino will own and operate the community center, receiving all profits from travelers that a typical Airbnb host would receive. The story has been updated to reflect this.
Frying pan company sued for claiming temperatures that rival the Sun
Microsoft fixes the excel feature that was wrecking scientific data, so long, small phones, apple may be planning a surprise october imac announcement, xbox and playstation battle it out at the sphere.
More from Design
Facebook changed its logo — see if you can tell the difference
Stitching together an archive of an endangered Palestinian art
Elon Musk just changed Twitter's logo again — sort of
The best thing about my Mac Studio is its mustache
Bahasa Indonesia
Slovenščina
Science & Tech
Russian Kitchen
My Town: Alexandra's Samara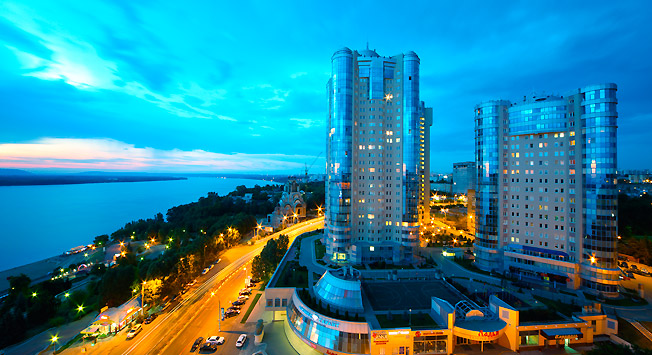 Photo credit: Alamy/Legion-Media Another must-see place in Samara is the administrative part of the city, our equivalent of Moscow's White House . The Samara region's government building by itself is not impressive, however, from the square in front of it there is a breathtaking view of the river, the embankment and the Zhiguli Heights . Here you can also see the Monument of Glory , one of Samara's most recognizable landmarks. A massive male figure holding wings in his hands, it symbolizes the heroic achievements of Samara's aircraft factory workers during World War II.
My favorite place Photo credit: Alamy/Legion-Media Another pleasant place to go for a walk in the old town is Strukovsky Garden . Founded on the grounds of a 19th-century estate that belonged to a landowner who later went bankrupt, this garden has been one of most beloved places in the city for more than 150 years. Go for a walk along the shadowy alleys and find a grotto, a stone fountain and several miniature sculptures, including a refined little goat near the grotto and a loving couple by the entrance to the park. These sculptures are replicas of the artwork that could be found here in the 19th century.
My favorite cultural establishment Photo credit: Alamy/Legion-Media Next door to the museum is the Samara Catholic Church , an impressive gothic building and a kind of local equivalent to the Rouen Cathedral in France. The best time to come here is on Saturday mornings when you can attend the service and listen to the organ music. During the daytime the church is also worth a visit. Especially interesting are the surrealistic pictures of the regional natural history museum that was located here during the Soviet times. Just imagine seeing stuffed animals and dinosaur skeletons under these gothic vaults!
Where to go outside the city Photo credit: Lori/Legion-Media Another wonderful trip outside of the city is to merchant and artist Konstantin Golovkin's summer residence, which was known as the "house with elephants." It is best to take a guided tour here or take a suburban bus (30-40 minutes from Samara). Golovkin planned his estate by himself along with the city's main architect Valentin Tapfer. The house, built in 1908-1909, was erected in such a way that it produces different impressions if you look at it from varying angles – every facade has unique drawings and décor. Three-meter high elephant figures that guard the estate are the yard's main attraction.
A typical resident Samara 's residents are representatives of a part of the Volga region that is much more laid back than in other areas. They lead a relaxed lifestyle and speak with a slight southern intonation, with locals stretching their vowels. Samara inhabitants are quite friendly, so if you ask for directions or just want to engage in genial conversation people will be very receptive. Moreover, Samara is a city with good old Russian hospitality habits, so it is likely that you will be invited to visit people in their homes for a conversation and some food. You should take this opportunity if it presents itself.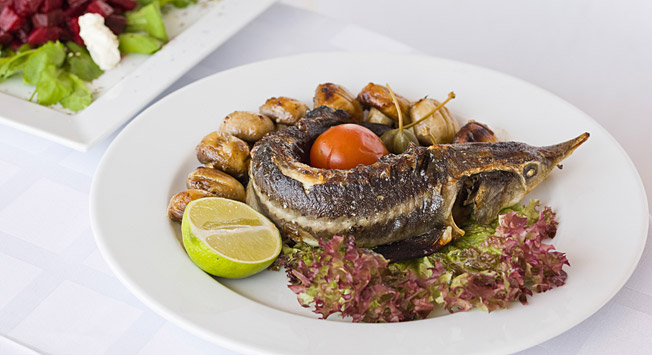 A popular edible souvenir from Samara is dried fish, which you can buy in the small shop at the Zhiguli Brewery . Samara is also home to one of Russia's biggest chocolate factories, Rossia . This factory produced numerous chocolate candy collections from the Soviet period and many of them are still widely consumed in present-day Russia.
All rights reserved by Rossiyskaya Gazeta.
to our newsletter!
Get the week's best stories straight to your inbox
This website uses cookies. Click here to find out more.
Vacation Rentals
Restaurants
Things to do
Playa Samara Tourism
Playa Samara Hotels
Playa Samara Bed and Breakfast
Playa Samara Vacation Rentals
Flights to Playa Samara
Playa Samara Restaurants
Things to Do in Playa Samara
Playa Samara Travel Forum
Playa Samara Photos
Playa Samara Map
Playa Samara Travel Guide
All Playa Samara Hotels
Playa Samara Hotel Deals
Last Minute Hotels in Playa Samara
Hotels near Hotel Azura
Hotel Azura Pool
Hotel Azura Rooms
Playa Samara Campgrounds
Playa Samara Hostels
Playa Samara Family Hotels
Romantic Hotels in Playa Samara
Playa Samara Green Hotels
Playa Samara Beach Hotels
Playa Samara Resorts
Playa Samara Spa Resorts
Playa Samara Business Hotels
4-stars Hotels in Playa Samara
3-stars Hotels in Playa Samara
Playa Samara Hotels with Pools
Playa Samara Hotels with Free Parking
Pet Friendly Hotels in Playa Samara
Playa Samara Downtown Hotels
Budget Hotels in Playa Samara
Playa Samara Horseback Riding Hotels
Playa Samara Hiking Hotels
Playa Samara Hotels with Bike Rentals
Quiet Hotels in Playa Samara
Hotels with Private Beach in Playa Samara
Playa Samara Hotels with Kitchenette
Charming Hotels in Playa Samara
Romantic Boutique Hotels in Playa Samara
Hotels near Costa Rica Monkey Tours - Day Tours
Hotels near Samara Deep Sea Fishing
Hotels near Werner Sauter Biological Reserve
Hotels near Body Mind Soul ~ Massage Yoga Wellness
Hotels near Wingnuts Canopy Tours
Hotels near The Relaxation Spot
Hotels near Pato's Surf School
Hotels near Samara Beach
Hotels near True Blue Vue Integrative Holistic Massage
Hotels near C & C Surf School
Hotels near Samara Trails
Hotels near Samara-Carrillo Info Center
Liberia Airport Hotels
Nosara Beach Airport Hotels
Tambor Airport Hotels
Valentin Imperial Riviera Maya
Hilton Hawaiian Village Waikiki Beach Resort
Excellence Riviera Cancun
Moon Palace The Grand - Cancun
Aulani A Disney Resort & Spa
Hotel Riu Palace Punta Cana
Atelier Playa Mujeres
Earthly Paradise Bird Nest Resort
Isla Bella Beach Resort
Disney's All-Star Movies Resort
Excellence Playa Mujeres
Rio Hotel & Casino
Moon Palace Jamaica
Excellence Punta Cana
Hotel Riu Palace Kukulkan
Popular All-Inclusive Resorts
Popular Beach Resorts
Popular Family Resorts
Popular All-Inclusive Hotels
Popular Hotels With Waterparks
Popular Honeymoon Resorts
Popular Luxury Resorts
Popular All-Inclusive Family Resorts
Popular Golf Resorts
Popular Spa Resorts
Popular Cheap Resorts
Travel Guides
GreenLeaders
Playa Samara
Things to Do
Travel Stories
Rental Cars
Add a Place
Travel Forum
Travelers' Choice
Help Center
Central America
Costa Rica
Province of Guanacaste
Playa Samara
Hotel Azura
View prices for your travel dates
Excellent 337
Very Good 79
Terrible 26
All languages ( 504 )
English ( 293 )
Spanish ( 126 )
French ( 82 )
" Skip going into town. Lunch is the most so so meal. Breakfast and Tao Asian were great every day! "
" The "Junior Suite ocean view" rooms have zero ocean view. All you can see is the pool, the bar and trees. "
" Order the Red Snapper at the beach bar if it's available (often a special). It's a whole deep-fried fish but it's REALLY good. "
" We took a boat tour with Samara Adventures. You must do this we saw amazing whales and turtles. "
" The hotel is still doing remodeling, so there is noise from power tools and furniture moving. "
Own or manage this property? Claim your listing for free to respond to reviews, update your profile and much more.
HOTEL AZURA - Updated 2023 Prices & Resort (All-Inclusive) Reviews (Playa Samara, Costa Rica)