Awards Season
Big Stories
Pop Culture
Video Games
Celebrities
AMC's Shudder: Is This Spooky Streaming Service Worth It?
Are you a fright-fest fanatic in the mood for haunting tales and scary flicks? With Halloween on the horizon, there's no better time of year to amp up the terror by indulging in some spooktacular programming. Whether you're a fan of pure horror, slasher films, psychological thrillers, monster movies, or cult classics that are as nostalgic as they are nauseating, plenty of streaming services offer Halloween-themed marathons to satisfy your needs.
But what's a true horror fan to do when all the ghoulish gross-outs are spread out across multiple platforms? Put down the hockey mask and machete — AMC's Shudder is here to administer your necessary dose of screams. With hundreds of films and TV show episodes on its roster, this horror-only streaming service might be just what you need to quench your thirst for terror. Ready to conjure up Candyman or mingle with Michael Myers? Find out what Shudder offers and whether it's worth the subscription price.
Shudder: A Platform for Horror Fanatics, by Horror Fanatics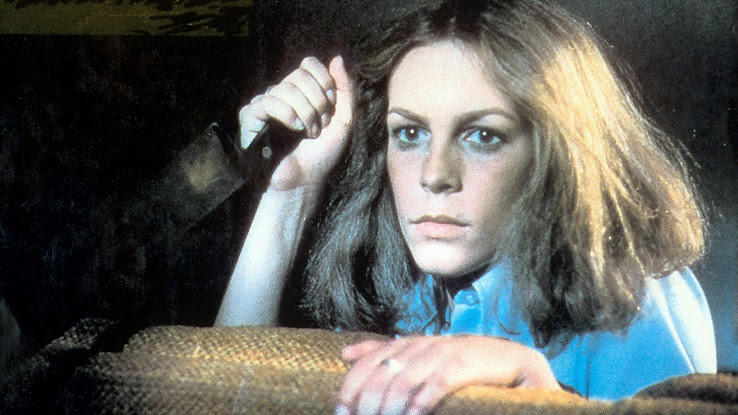 Shudder is a streaming platform designed to meet the niche needs of a key group of film buffs: horror fans. By all accounts, the streaming service has successfully pulled off this mission. Shudder is a premiere service that offers scary programming — and only scary programming — in the form of old and new films, television shows, and documentaries that fall into the genres of horror, supernatural, and thriller themes. It caters to movies and episodic horror fans and provides an impressive library of options to explore.
What makes Shudder such a fantastic platform is its variety. Shudder's collection of films and shows spans hundreds of movies, dozens of TV shows, and even a handful of horror-themed podcasts. The platform features a large number of classics that have defined the horror genre — think iconic flicks like John Carpenter's Halloween , George Romero's Night of the Living Dead , The Texas Chainsaw Massacre, and Train to Busan . But it also offers up plenty of indie films, comedies, and old-school titles that paved the way for today's horror. Ever watched Chopping Mall , Hell Night, or Butcher, Baker, Nightmare Maker ? With Shudder, you can dive into films that might not have crossed your radar before.
Shudder also organizes content by collections so you can spend less time reading endless summaries to hunt down the films or series that fit your taste. Curated collections like "Love Sick," "Horror Noire," "Anthologies" and "Queer Horror" make it easier to tap into the topics you're dying to watch. And, what's even better is that these super-specific lists aren't left to the whims of AI software; instead, actual people — vetted horror fans — create the lineups, so you know they're good. With over a million users subscribed to the streaming service, Shudder may have cracked the code for successfully spooky programming.
Shudder's Perks Include Original Flicks and Spooky Shows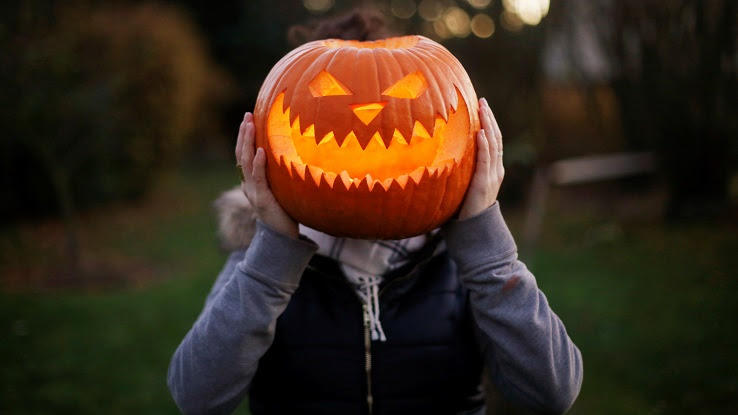 While Shudder features many classic horror flicks and shows, these aren't the platform's only claim to fame. It also provides exclusive and original content designed to appeal to Shudder subscribers One of the most popular original series available is Creepshow , which is inspired by the 1982 film of the same name (directed by George Romero and written by Stephen King) and the E.C. horror comic books of the 1950s. Creepshow is structured like an anthology, bringing horrifying comic panels to life and exploring everything from the supernatural to the super-strange. The platform is also releasing new episodes of the original series Slasher , which features a storyline about a family on a secluded island who's forced to fight against one another for survival.
Shudder's original films are also some of its highlights. The movie Host was one of the top films of 2020 on Shudder's platform. Recorded utilizing Zoom only (giving it that pandemic-anxiety vibe), the movie features a group of friends gathering online for a socially distant hangout…and succumbing to dark forces on each end of the camera. Another Shudder original is 2021's Prisoners of the Ghostland which stars Nicolas Cage as a bank robber who has five days to find a wealthy man's daughter otherwise, the bomb collar secured around his neck will detonate. These titles represent only a handful of the unsettling nailbiters within Shudder's library. But what's the verdict?
Is the Subscription Worth the Horrific Hype?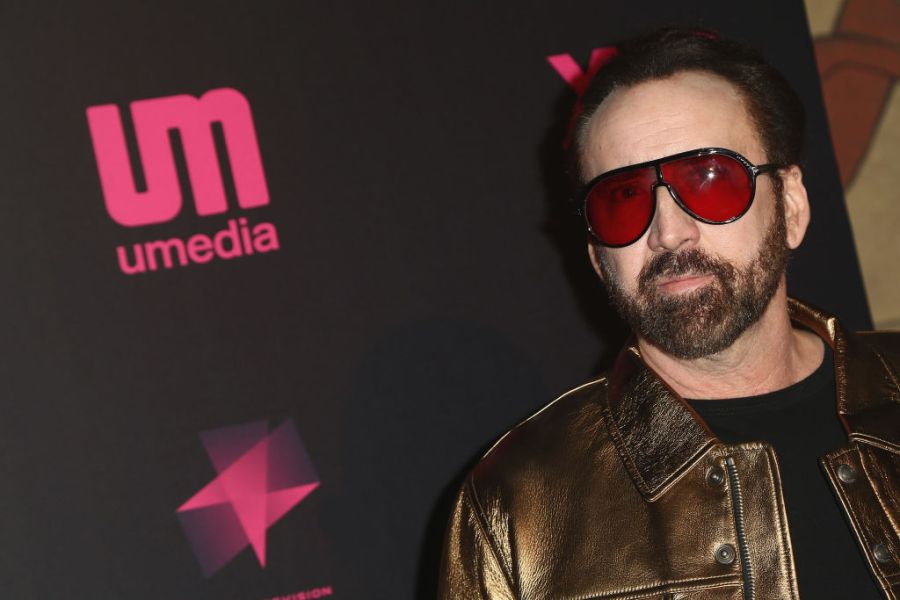 If you love all terror all the time, Shudder is the perfect platform for you. Even if you subscribe to Netflix, Hulu, or another popular streaming platform , Shudder has the widest variety of curated horror on the streaming market centralized in one place. With over 400 movies and hundreds of television episodes already on its docket, this collective of frightening tales is slated to only grow in size, with new films and episodes appearing weekly. Like most streaming platforms, you may not love all the content that you view on Shudder — but there's a handy rating system (with skulls instead of stars!) so you know what fellow horror fans think.
The platform is easy to access through most devices and browsers, so you can queue things up on your Roku or fireTV device or take the streaming service with you on your laptop or phone. A standalone Shudder app is available via Google Play, Apple's App Store, and Xbox One, and it works similarly to other streaming apps.
If you're not sure you want to make the subscription leap, Shudder has you covered. It offers a seven-day, no-strings free trial so you can take your time browsing titles and collections to see if the variety is enough to capture your interest. Just keep in mind that you'd be hard-pressed to engage with all that Shudder has to offer within a week. As an added bonus, the platform is entirely ad-free.
Membership plans start at only $5.99 a month, making this an affordable option. To save a bit on this month-to-month price, you can opt to purchase a yearlong subscription for $56.99 — which comes out to $4.75 per month . If you're more interested in getting your scare on for the Halloween season without committing to the entire year, subscribing to Shudder at least through October can help you scratch the itch.
Ultimately, if horror is your top streaming genre, signing up for Shudder is a no-brainer (sorry, zombies). With an influx of new flicks and shows frequently hitting its library and an affordable monthly fee, you won't run out of terrifying titles anytime soon.
MORE FROM ASK.COM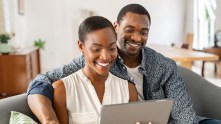 Скидки дня
Справка и помощь
Адрес доставки Идет загрузка... Ошибка: повторите попытку ОК
Продажи
Список отслеживания Развернуть список отслеживаемых товаров Идет загрузка... Войдите в систему , чтобы просмотреть свои сведения о пользователе
Краткий обзор
Недавно просмотренные
Ставки/предложения
Список отслеживания
История покупок
Купить опять
Объявления о товарах
Сохраненные запросы поиска
Сохраненные продавцы
Сообщения
Уведомление
Развернуть корзину Идет загрузка... Произошла ошибка. Чтобы узнать подробнее, посмотрите корзину.
Oops! Looks like we're having trouble connecting to our server.
Refresh your browser window to try again.
spooky village
This spooky village is perfect for Halloween! With haunted houses, trick-or-treaters, tombstones and more, you can create a truly spooktacular scene.
Coordinating Lawn Cuts: Spooky Village Lawn Cuts
Coordinating set ideas: Tuck the houses, trees, and characters into Stitched Hillside Backdrops (Landscape or Portrait ) for a spooky halloween scene!
approximate sizes: three houses: 1 3/4" x 1 3/8" single floor house: 7/8" x 1" pumpkin cluster: 1 1/8" x 3/8" "ghostly greetings" sentiment: 3 1/8" x 1/4"
Check out the Village Collection for mix and match houses!
Made with care in the USA!
Your wishlist has been temporarily saved. Please Log in to save it permanently.
SKU: LF2014
Category: bat , costume , fall/winter 2019 , fence , ghosts , gravestone , halloween , holiday , holidays , house , made in the usa , moon , pumpkin , stars , tree , trick or treat , village , village collection , witch
Type: 4x6 clear stamp set
Added to your basket
Quantity added:
Order subtotal: You have items in your basket.
View your basket or
Related Items
happy village
You'll feel right at home in this happy little village! This is a perfect stamp set to have handy for moving announcements, housewarming cards, and...
View full product details →
happy village - lawn cuts
Coordinating Stamp Set: Happy Village Lawn Cuts custom craft dies are high-quality steel, made in the USA, and are compatible with most die cutting machines!
spooky village - lawn cuts
Coordinating stamp set: Spooky Village Lawn Cuts custom craft dies are high-quality steel, made in the USA, and are compatible with most die cutting machines!
angel policy
privacy policy
publication incentive
share a smile
terms & conditions
Lawn Fawn is a small company from Southern California that specializes in crafting products (clear stamps, dies, paper & more) that are fun and lively. Our products feature original designs that range from versatile basics (we love alphabets and polka dots) to cute and quirky (yay for yetis!) and everything in between.
Check out the  welcome page  if you are new to stamping. You can also  learn more about us ,  check out the shop , or  visit the blog  for inspiration!
New York's Largest Christmas Store
Call Us: (833) ELF-HELP (833)-353-4357
Ozone Park, NY Store - Now Open for Halloween!
open every day from 10 AM to 9 PM
Online Department Hours:
Monday thru Saturday, 11am to 6pm EST
***PRE-ORDER ITEMS***
Information about Lemax Reservations

Spooky Town
Accessories
Battery-operated
Lighted accessories
Lighted buildings
Limited stock
New for 2022
New for 2023
Sights & sounds
Spooky town
Table accents
Best Selling
Alphabetically, Z-A
Alphabetically, A-Z
Price, low to high
Price, high to low
Date, new to old
Date, old to new
Lemax Village Collection Haunted Aquarium, Battery Operated (4.5V) #35001
Lemax Village Collection The Full Moon Diner, With 4.5V Adaptor...
Lemax Village Collection Spookytown Sign, B/O Lighted Accessory #04710
Lemax Village Collection Fearsome Flowers #24947
Lemax Village Collection Dr. Gory's Laboratory, With 4.5V Adaptor #25844
Lemax Village Collection Raven Hill, Battery Operated (4.5V) #25919
Lemax Village Collection The Count's Bat Bonanza, With 4.5V Adaptor...
Lemax Village Collection The Ghost Writer's Antique Bookstore #15729
Lemax Village Collection The Horrid Haunted Hotel, With 4.5V Adaptor...
Lemax Village Collection Wolfie Eats Out #32200
Lemax Village Collection Jack's Pumpkin Farm, Battery Operated #04716
Lemax Village Collection Witch's Brew Coffee #03506
Lemax Village Collection The House Of Shadows, Battery Operated (4.5V)...
Lemax Village Collection Black Cat Halloween Decor #05610
Lemax Village Collection Ghost Around, with 4.5V Adaptor #74221
Lemax Village Collection Gargoyle Lamp Post, Set of 2, Battery...
Lemax Village Collection Grimsbury Haunted House #05609
Lemax Village Collection Rotten Candy Stand #33612
Lemax Village Collection Trick Or Treating with Mummy And Deady,...
Lemax Village Collection Tombstone See-Saw, B/O (4.5V) #24932
Lemax Village Collection Phantom View Apartments, With 4.5V Adaptor #35011
Lemax Village Collection Last Ditch Zombie #22111
Lemax Village Collection Feeding The Birds, Set of 2 #22101
Lemax Village Collection Isle of Creepy Jacks, With 4.5V Adaptor...
Lemax Village Collection Scary-Go-Round #34605
Lemax Village Collection Witch Shopping #02906
Lemax Village Collection Pumpkin Tree House, Battery Operated #14856
Lemax Village Collection Pumpkin Pickers, Set of 3 #82565
Lemax Village Collection Garden of Eaten Worker #92732
Lemax Village Collection Keymaster #02913
Lemax Village Collection Halloween Cats, Set of 5 #12014
Lemax Village Collection Spooky Planter Urns, Set of 2 #24946
Lemax Village Collection Always A Gentleman #22109
Lemax Village Collection Monster Coffee Break, Set of 2 #22106
Lemax Village Collection Ghouly Grocer #95458
Lemax Village Collection Haunted Library, with 4.5V Adaptor #95441
Lemax Village Collection Candy Apple Cart, Set of 5 #22108
Lemax Village Collection Lab Assistant #22104
Lemax Village Collection The Witch's Cottage #25854
Lemax Village Collection The Gloom Room Club, With 4.5V Adaptor...
Lemax Village Collection Spectral Couple #02912
Lemax Village Collection Pumpkin Monster #02915
Lemax Village Collection Gargoyles, Set of 5 #52124
Lemax Village Collection Last Ditch Tow Truck #23581
Lemax Village Collection Vampire Blood Run Figurine #62425
Lemax Village Collection Spooky Hollow Pumpkin Patch #54902
Lemax Village Collection Dia De Los Muertos Vigil, Set of...
Lemax Village Collection Undead Brewery Worker #22110
Lemax Village Collection Graveyard Bouquets, Set of 2 Figurines #32114
BIG SALES TO CELEBRATE THE NEW WESBITE
Halloween Villages Spooky Town
Recommended Products
Choosing a selection results in a full page refresh.