Awards Season
Big Stories
Pop Culture
Video Games
Celebrities
10 Castle Hotels For Your Next Getaway
A stay in one of the world's most beautiful castle hotels is truly a once-in-a-lifetime experience. Whether you have fantasies of eating meat off the bone in a banquet hall next to a roaring fireplace, or gazing out a stone windowsill at endless manicured gardens and countryside, a castle hotel is the place to make these dreams come true. What's more, many of these castles have been restored and upgraded, to include luxury amenities…like running water! Book yourself a day at the castle spa and you'll truly be living better than the kings that stayed there before you.
These days, you don't have to be born a royal to live like one, which is why we've rounded up some of the best castles in the world that you can actually stay in.
Ashford Castle – Ireland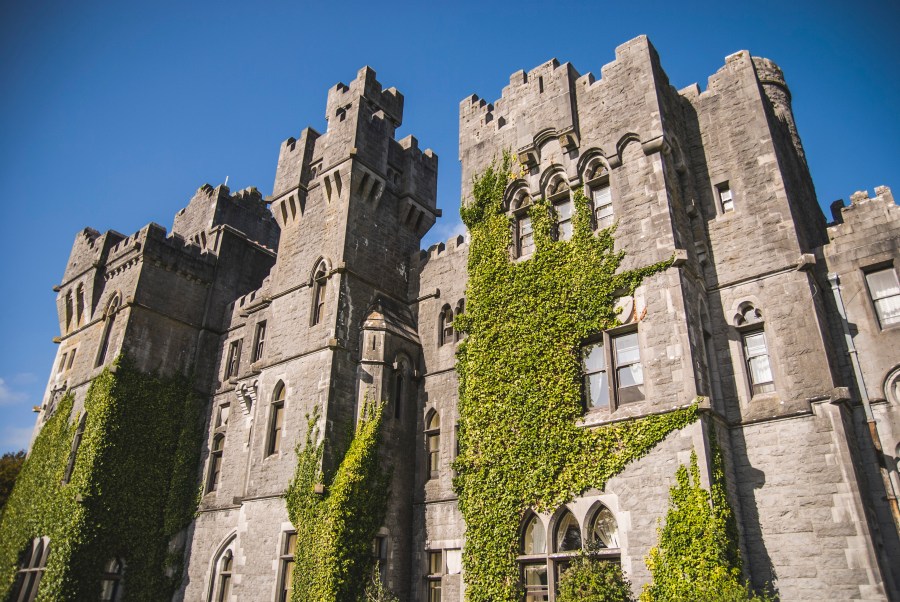 Ashford Castle is an 800-year-old castle in County Mayo, Ireland, that once served as the home to the Guinness family. These days, the lavish 83-room estate is proud to be the first and only Forbes Five Star Hotel in Ireland.
Each room and suite has unique details, from carefully selected artwork and antiques to elegant beds with Egyptian Cotton linens. Enjoy a multitude of onsite activities ranging from kayaking and shooting to falconry lessons. The castle also features enough bars, restaurants, and wellness facilities to make for an incredible getaway without ever leaving the grounds.
Langley Castle – England
Built in 1350, Langley Castle is one of the few surviving fortified medieval castle hotels in England. This place not only has a fascinating history but has managed to maintain an impressive amount of its original grandeur.
Between the authentic medieval architecture and antique furniture and artwork, you'll feel like you've been transported to another century altogether. While just enough modern amenities (such as en suite bathrooms) have been snuck in for comfort, the fairytale-like atmosphere of Langley makes it a favorite destination for wedding and Christmas celebrations.
Barcaldine Castle – Scotland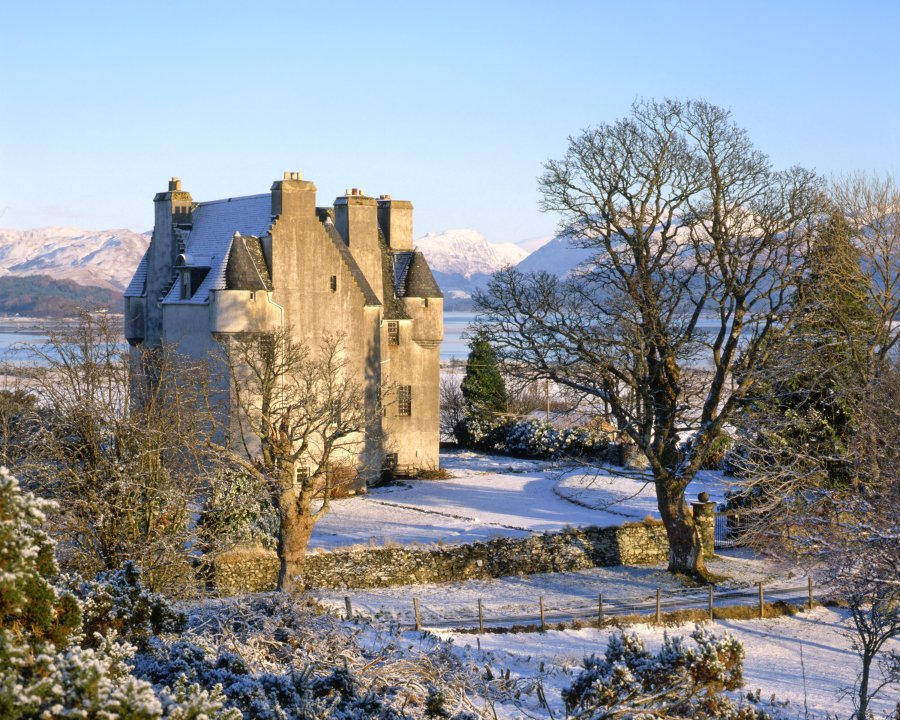 Set on the peaceful shores of Scotland's Loch Creran, Barcaldine Castle is one of the few ancient castles in the country open to staying guests. Once the guesthouse of the historic "Black Castle," Barcaldine now operates as a stunning 6-bedroom B&B.
The castle is often used as a filming location due to its authentic 400-year-old charm, including open fireplaces, a secret staircase, and a bottle dungeon. Not to mention that it's even rumored to be haunted by its own ghost, like all respectable Scottish castles.
Taj Lake Palace – India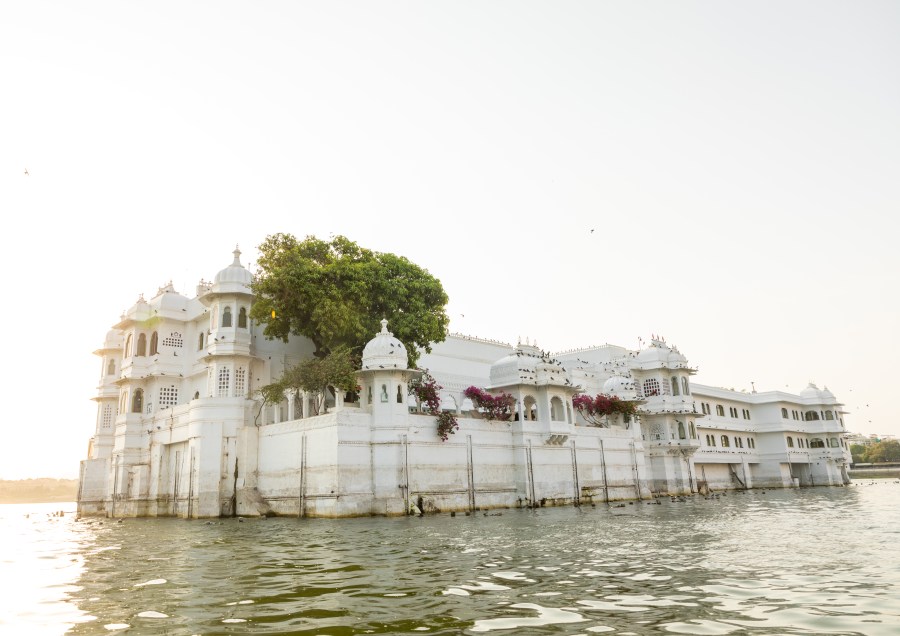 India's Taj Lake Palace is literally a floating paradise built on its own island. Constructed as a pleasure palace for Maharana Jagat Singh II in 1746, the marble beauty is a true architectural marvel that appears to float on the waters of the surrounding Lake Pichola.
Choose from one of 65 luxurious rooms and 18 grand suites, where you'll find everything from ornate glassworks and carvings to high vaulted ceilings and traditional Indian silk draperies. You'll never be at a loss for adventure when you explore the surrounding city of Udaipur, which has come to be known as the "Venice of the East."
Parador de Sigüenza – Spain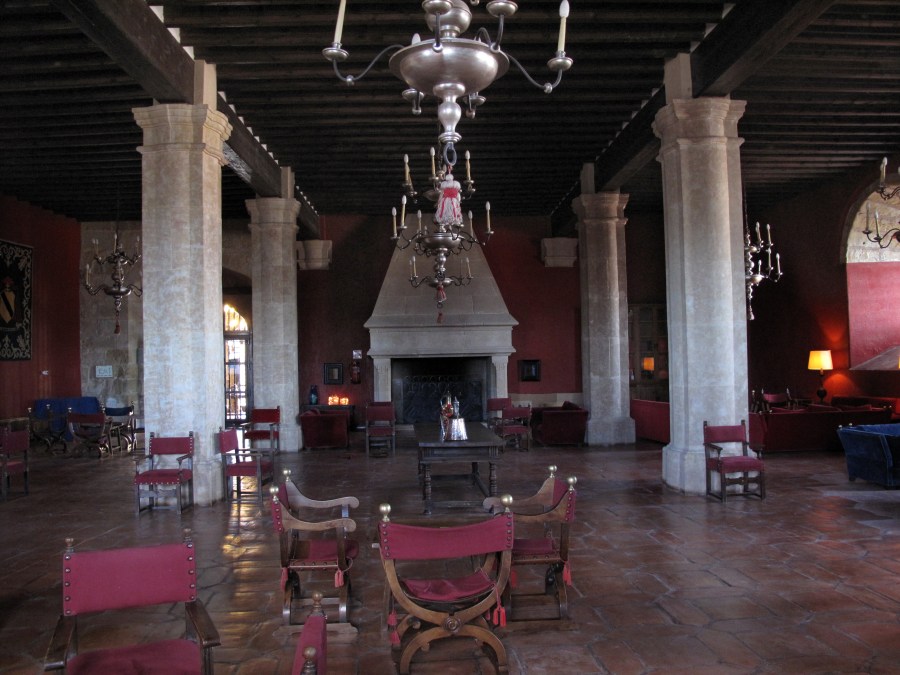 Relax amid centuries of tradition at Spain's Parador de Sigüenza . The castle itself is housed in a 12th-century Arab fortress, which was built atop an ancient Roman settlement.
The cobble-stoned courtyard and authentic stone-walled archways are artfully blended with Castilian-style furnishings and modern amenities. Be sure to take in the on-site 13th-century Romanesque chapel as you explore the many historical sites the surrounding town has to offer.
Dromoland Castle – Ireland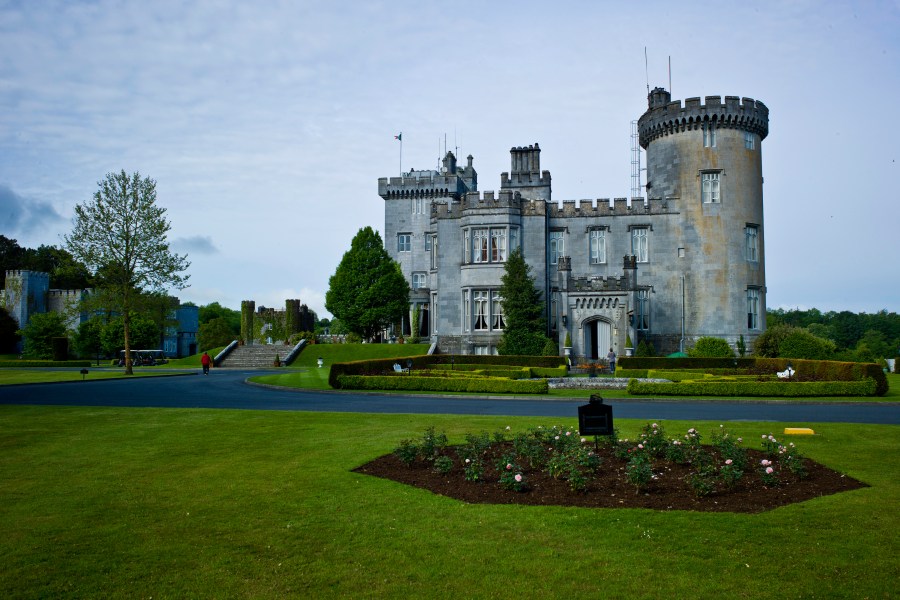 Ireland's 16th-century Dromoland Castle is the ancestral home of the O'Briens of Dromoland, whose lineage traces back to Brian Boru, one of the last High Kings of Ireland. Today the 450-acre estate offers lavish lodgings, a world-class golf course, spa, and award-winning dining options.
Explore the stunning surrounding countryside on horseback, brush up on your archery skills, or spend the day relaxing at the spa. No matter what type of fun you're up for, Dromoland Castle truly has something for every kind of traveler.
Beau-Rivage Palace – Switzerland
Set right along the shore of Switzerland's Lake Geneva, Beau-Rivage Palace is the perfect mixture of modern luxury and historical elegance. Throughout its history, it's welcomed famous guests such as Coco Chanel and Charlie Chaplin with its 10-acre gardens and 168 guest rooms.
Be sure to dine in the palace's famous Anne-Sophie Pic restaurant, complete with wine selections from the nearby UNESCO-protected Lavaux vineyard. You can also enjoy on-site tennis, swimming, and gym facilities or relax with a massage in the palace spa.
Adare Manor – Ireland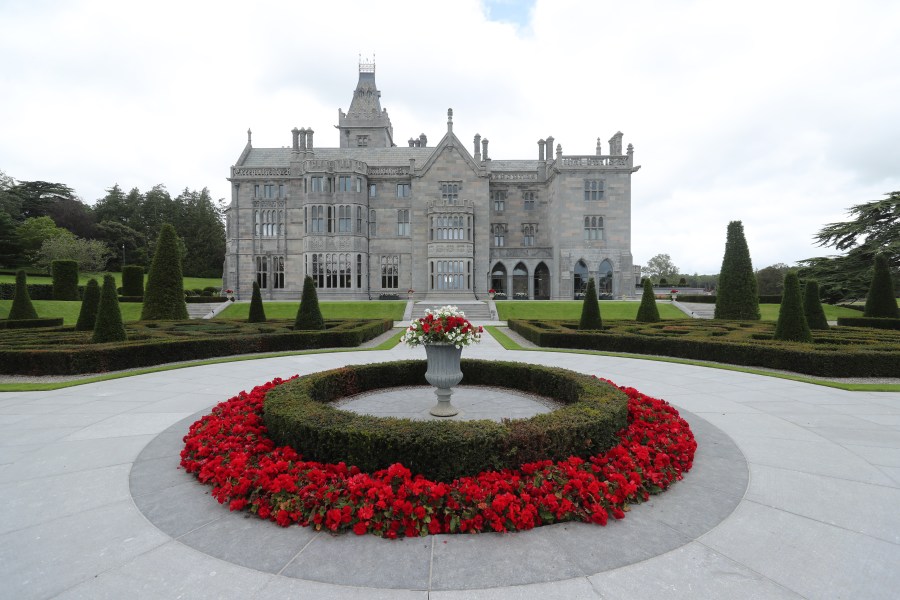 Ireland's Adare Manor is a 19th-century neo-Gothic gem that was originally the home of the Earls of Dunraven. Today it serves as a magnificent 5-star luxury resort with over 100 guest rooms, suites, and lodges. Each blends the latest amenities with Georgian-style furniture, artwork, and other lavish details.
The estate sprawls across a massive 840 acres, including everything from beautiful gardens to tranquil forests. Dine at the Manor's Michelin-starred restaurant, The Oak Room, or explore one of the estate's many on-site activities, such as golf, fishing, archery, spa treatments, and more.
Castello delle Quattro Torra – Italy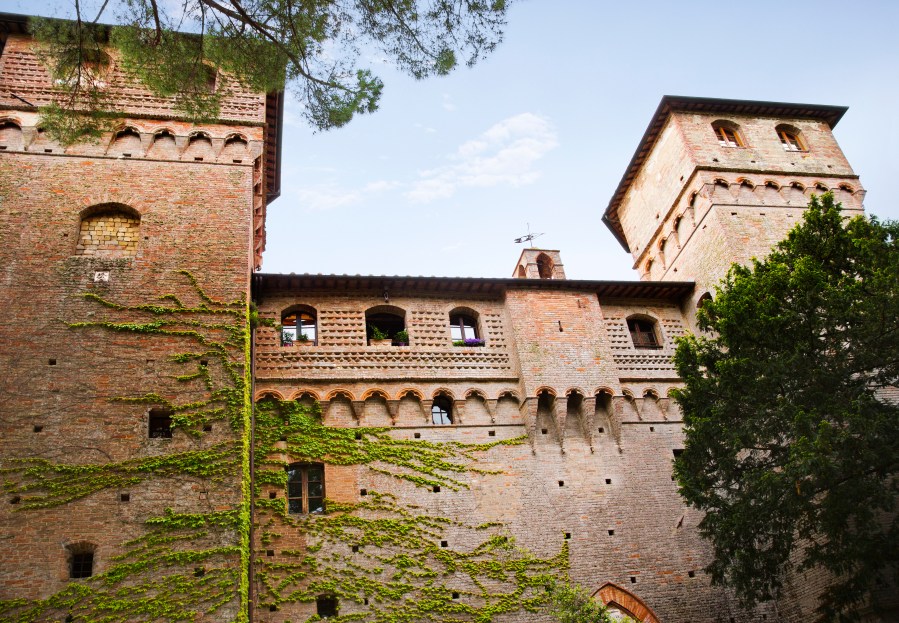 This charming Italian castle was originally built as a 13th-century fortress that still stands amid the lush rolling hills and olive groves of Siena. Take in the views of the surrounding countryside as you relax by an open fireplace, or enjoy a complimentary breakfast in the antique-filled dining room.
While it may not be as lavish as some of the other castles on the list, this B&B-style gem is the perfect option for a quiet country getaway.
Skibo Castle – Scotland
While Scotland's Skibo Castle may be among the most gorgeous castles on earth, it does come with a few strings attached. Unfortunately, the Castle is only open to members of the prestigious Carnegie Club, but if you've got several grand to drop on an annual membership, then you too can enjoy its splendor.
While the castle's origins date back to the 12th century, its present Edwardian grandeur was largely the work of Andrew Carnegie, who transformed it into "Heaven on Earth" in 1898. If you're lucky enough to visit, the Castle offers world-class food, golf, and activity options. You'll even wake up each morning by the resident bagpiper.
MORE FROM ASK.COM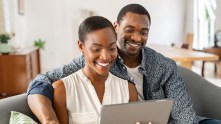 Visitor Info
Meet The Team
Reports & Publications
Careers & Vacancies
Virtual Tour
Discover Castle's Ghostly Past
Page Title - News
http://ccb.webcr8.co.za/images/titles/cogh-ttl-news.jpg
5th November 2018.
Cape Town – The Castle of Good Hope turns 350 this year – and to mark the occasion, the Independent Media group will take readers on an intriguing journey of discovery, with South Africa's oldest existing building as its focal point.
Over the years, the Castle has been many things to different people, a place of pleasure and pain. To the first white settlers it was a refreshment station for ships from their home country. To the indigenous people it eventually became a symbol of dispossession – of land, livestock and, ultimately, dignity.
But back to the Castle…
Perhaps appropriately, it had its origins in something that was commonplace along the southernmost tip of Africa: a violent storm… followed by a shipwreck.
On March 25, 1647, a Dutch Indiaman, De Nieuwe Haerlem, on its way to Holland from the East Indies, ran aground in the vicinity of present-day Milnerton – and although there were no casualties, its sinking was destined to change the course of history.
A junior merchant named Leendert Janszen was instructed to stay behind with about 60 crew to look after the cargo while fellow crew members boarded other ships in the fleet and continued their journey to Holland.
While waiting to be picked up, Janszen and other members of the party grew vegetables, caught fish and bartered fresh meat from indigenous inhabitants.
It proved to be a trial run for something more permanent.
On his return to his homeland, Janszen and a fellow officer, Nicolaas Proot, were asked by their employers, the Dutch East India Company, to compile a report on the suitability of the Cape to serve as a refreshment station.
Their report, known as the "Remonstrantie", highly recommended the idea. They were supported by Jan van Riebeeck, a member of the fleet that picked them up.
In 1651, Van Riebeeck, accompanied by 79 men and eight women, set sail for the Cape – to set up a refreshment station.
The first commander of the Cape built the first "permanent" structure – a fort – on the site of the present-day Grand Parade.
It was built out of clay and timber, and it was not very secure, making the word "fort" seem like a misnomer. Van Riebeeck was well aware of the need to have something more secure, and he called on his principals to give the go-ahead for the construction of something more secure.
The Dutch East India Company eventually did say "Yes", but four years after Van Riebeeck's tour of duty had ended.
The Castle had other faces too.
Over the course of time it was the administrative centre of the Cape, a garrison, a prison (its dungeons served as temporary holding cells for troublesome chiefs of indigenous groups from the Cape and much further afield).
Some of its purposes, though, were even more sinister…
For example, it – or rather a section of it – served as a torture chamber (Die Donkergat) and a place where people were executed. And it also housed a gallows.
In this regard, one of the more fascinating stories associated with the Castle involved the ghost of an 18th century governor, Pieter van Noodt, who had been cursed on the gallows by one of seven men he had condemned to death for desertion.
The curse did not take long to kick in. Van Noodt died on the same day he was cursed. Legend has it he died with a look of surprise on his face.
One of the earliest "hangmen" was married to a slave "owned" by one of the Cape's best-known 18th century socialites, Lady Ann Barnard.
Barnard was most impressed at the way the hangman performed his duties, but she felt nothing but contempt for his wife.
As part of the Castle's 350th anniversary celebrations, the Department of Defence has commissioned statues of four African leaders who fought to maintain the independence of their people during various eras of dispossession.
The earliest of these featured leaders will be a Goringhaiqua Khoikhoi chief named Doman, whose relationship with the Dutch shifted from watchful collaboration (he was regarded by the Dutch as a highly skilled interpreter) to open hostility when he realised that the stay of the colonialists was likely to be permanent.
On a cold, wet day in May 1659, Doman launched the first "war of independence" by indigenous people in southern Africa against colonial invaders.
Zulu King Cetshwayo also spent time as a prisoner at the Castle. This was after he had been captured in the Ngome Forest (near Nkandla) after his forces had suffered horrific losses against the British at Khambula and Gingindlovu.
Despite angry protests from whites in the colony of Natal, he was granted permission to travel to England to plead his case to British politicians.
Dubbed "The Ladies Man" because of his striking good looks, even more so in tailored European clothing, he inspired what was described as "some very bad verse":
"White young dandies get away-o,
Clear the way for Cetewayo…."
Another "guest" of the Castle was Sekhukhune, the king of the Pedi, who like so many other African leaders throughout southern Africa was forced into war by land-hungry white invaders.
In his case, it was strife with the Boers in the 1870s that proved to be the beginning of his downfall.
Although he was able to hold his own against the Boers, the British proved to be a different proposition.
Theophilus Shepstone, the administrator of the Transvaal (after the first Anglo-Boer war), was scathingly critical of the Boers for not being able to defeat the Pedi.
This, he said, had seriously undermined the authority of the white man in Africa.
The notoriously cynical Shepstone pushed Sekhukune into war by instituting a series of taxes and fines that the Pedi were unable to comply with – until the only option open to them was war.
Also to be featured will be Langalibalele, chief of the Hlubi, who was also forced into a war he didn't want by the white authorities.
The Hlubi people were driven into conflict because they proved to be much more successful at farming from their base in the foothills of Natal than their white counterparts.
Read More...
© Copyright 2021 Castle of Good Hope
All Rights Reserved
Main navigation
Castle of Good Hope 
October 18, 2023
Africa , South Africa
As a Dutch person, visiting Cape Town was like coming home. Many Dutch influences can be found in this beautiful South African city. And, even though Afrikaans is different from Dutch, I understood each word. But still, I'm not particularly proud of our legacy there. The main Dutch mark on Cape Town is that of the Dutch East India Company (in Dutch: The Verenigde Oost Indische Company, VOC). You literally can't ignore it. Especially not in the very haunted Castle of Good Hope.  
The history of the  Castle  of  Good Hope    
Built between 1666 and 1679 by slaves, soldiers and sailors, the Castle of Good Hope (Afrikaans: Casteel de Goede Hoop) is the oldest existing building in South Africa. Jan van Riebeeck , a Merchant who lived from 1619 – 1677, constructed the original fortress in 1652. The original fortress consisted of clay and timber and was built to supply the ships passing the treacherous coast around the Cape on the long voyages between The Netherlands and Indonesia, or East India, as it was referred to in the past.
The castle is a pentagonal (bastion) fortress and it was built in fear of the English fleet. Yes, we kind of annoyed the English at sea back then. It took a while before it was finished, because The Dutch East India Company didn't feel the need to spend money on it at first. But when England declared us war because we took the rights for the best products, the fortress was a necessity. In 1936, the fort was declared a historical monument. It is the best-preserved example of a Dutch East India Company Fortress.  
About the Castle itself  
The five bastions were named after the titles of Willem III van Oranje-Nassau: Leerdam, Buuren, Katzelnellenbogen, Nassau and Oranje (Orange). A bell tower was also constructed in 1684 and the original bell, which was made in Amsterdam in 1697, still hangs. It weighs over 660 lbs (300 kg). The bell was used to announce the time and as a warning device which could be heard from miles away. The fortress housed a church, a bakery, living quarters, shops, cells and a dungeon.
The Castle of Good Hope was used as a prison during The Second Boer (Farmer) War from 1899 – 1902. Fritz Joubert Duquesne, leader of the Duquesne Spy Ring, was caught and imprisoned here. He nearly escaped by digging his way through the thick cement wall using just an iron spoon. Duquesne nearly got out, but then a large stone slipped and nearly crushed him to death. He was found by his guard the next morning, unconscious, but still alive. The torture chamber was called Donker  Gat (the Dark Hole), which is a windowless dungeon. It sometimes flooded in Winter, drowning its contained prisoners.   
Ghosts of the  Castle  of  Good  Hope  
Oh yes, it is haunted. Workers and visitors report hearing voices and footsteps in the windowless dungeon and in the building's narrow corridors. The bell in the bell tower sometimes rings on its own accord. That should be impossible for it was bricked up centuries ago. Legend says a soldier once hung himself by the bell-rope. Perhaps it's his ghost that rings the bell.    
But that's not all…
A vicious black dog is also said to haunt the castle grounds. It lunges at people before suddenly disappearing. People also claim to have seen a tall, luminous man leaping off the castle walls. He disappears right before he hits the ground. A man and a woman are frequently heard arguing near the guard's  room. If people check it out, only a shapeless figure is seen. Here, an electrical bell is also heard, while nobody is around to ring it. Even today, soldiers who guard the castle at night, rather avoid passing through the castle's archways. They say they fear the restless souls that roam these.  
Lady Anne Barnard also haunts the castle, up until this day. She lived here in the late 18 th  century. As the first lady, she was responsible to entertain important guests that visited the castle. She seems to keep on doing this, even though she passed away over two centuries ago. She appears when the castle is visited by important people.     
Another ghost that keeps popping up, is that of governor Pieter Gijsbert van Noodt . He was a strict and militant man. Van Noodt sentenced 7 men to death on April 23, 1728. He refused to grant a prisoner's last wish right before his hanging. The prisoner then cursed Van Noodt . Later that same day, Van  Noodt was found dead in his office. He died of a heart attack, even though he was completely fine in the morning. Today, workers and visitors experience his bitter presence and they hear him cursing and swearing inside the castle walls.  
The  Castle  of  Good Hope  today    
Today the castle houses the Castle Military Museum and ceremonial facilities for the traditional Cape Regiments. Unfortunately, I don't have juicy ghost stories to tell about this place myself.  However, this is great piece of history, don't you think? And the most exciting thing is, that restoration has uncovered new, secret areas. There might be more rooms that haven't been discovered yet. What secrets does this castle hold? I have to go back someday!  
Can't get enough about stories of haunted places in Africa? Click here ! 
Cover photo: Castle of Good Hope – Bernard Gagnon via flickr CC-BY-SA 4.0 Sources: Wikipedia, capetown.travel.com and saltycrax.com Address: Darling St & Buitenkant St, Cape Town 800, South Africa
Continue Reading
Alton Towers Resort

The ghosts of The Castle of Good Hope
The Castle of Good Hope, situated in Cape Town's bustling central business district (CBD), is the oldest existing colonial building in South Africa and is considered the best-preserved example of a 17th-century architectural structure in the entire world, according to the landmark's website . With its history dating as far back as the 1600s, the Castle, as it is commonly referred to, still echoes the legacies of key historical figures. But in recent years, it has also brought to light the stories of the people who were once meant to remain only as ghosts of the Castle.
The Castle's Dutch name is "Kasteel de Goede Hoop". It is a bastion fort built in the 17th century. PHOTO: Callan Riddles
Walking through the entrance of the Castle, the sounds of the constant honking of taxis as they congest the streets of Cape Town's CBD, and the drilling sounds of construction close by, seem to fade away as the historical landmark demands all attention.
The Castle has been built to last. Made of massive chunks of rock and slate, the Castle stands tall and well preserved among the modern architecture of the buzzing city center, clinging to centuries of history within its walls. The surrounding fort's walls are high enough to shield the public from seeing what lies inside, with canons placed strategically around the top of the fort to provide some clue.
The Castle's history and ties to Stellenbosch
According to the Castle's official website, the Castle was the meeting place of the Cape's governors during the late 1600s. It contained a church, bakery, various workshops, living quarters, shops, and cells, among other facilities.
The Castle links to the origins of Stellenbosch through the remaining influences of Simon van der Stel. His legacy still lingers within the Castle through the Van der Stel Garden in the courtyard; the Van der Stel gate (the main gate to the Castle, which is unlocked during the Castle's Key Ceremony most days of the week) and also Van der Stel's room within the Castle, confirms Sonwabile Maxebengula who is the Heritage, Culture and Education Officer at the Castle.
"Simon van der Stel worked up through the ranks under the guidance of his father and he then became a governor of the Cape," says Maxebengula.
He explains that the Castle was built between 1666 and 1679, and when it was completed, Van der Stel wanted to explore outside of the Castle.
"You read in history books that he then founded Stellenbosch," says Maxebengula.
Even after Stellenbosch was founded, they were not independent, with the magistrate remaining at the Castle, explains Maxebengula. It was only in the later 1600s that they became independent, he says.
It was also during the late 1600s that Adam Tas arrived at the Castle. At the time, his family was poor, says Maxebengula. Although he married a woman who brought him wealth and fame, Maxebengula says it is believed that when he saw the Khoi people with huge herds of cattle, he thought less of them. This is believed to later have spurred the formation of the Brotherhood, or ' Broederbond' in Stellenbosch, who later became the architects of Apartheid, says Maxebengula.
The Castle's website confirms that part of the castle was used as a prison during the Second Boer War (1899–1902) and the former cells and torture chambers remain to this day.
Once in the castle, prisoners were already guilty, says Shamir Robertson, a tour guide at the Castle.
"If they were even just suspected of their crime, there was punishment," he says, who adds that even if put on trial, they were always found guilty.
Punishments at the Castle included dismemberment, dragging through the Castle attached to a horse, piercings with a stake at the gallows, whippings and beatings, and long periods of isolation in the prison cells, says Maxebengula.
Transformation at the Castle
The current chief executive officer of the Castle control board, Calvyn Gilfellan, now occupies the offices that were once reserved for the colonial governors of the Castle.
"This, for centuries, was the seat of all political power in the country," says Gilfellan.
Gilfellan adds that the offices also once served as the head offices for the South African Army in the Western Cape, during the 1900s.
"So, when they first offered me these offices, I said: no man, every morning I must walk in here and see all the commanding officers' pictures here. So, the first things I had to remove were those pictures," says Gilfellan.
Calvyn Gilfellan (left) and Sonwabile Maxebengula (right) holding one of the portraits a commanding officer, which Gilfellan removed from his offices. PHOTO: Callan Riddles
He says that one of the officers who was pictured on the wall has since been alleged to have sexually assaulted "so-called coloured boys", and Gilfellan did not want to have to see his image. This was the beginning of transformation at the Castle.
Gilfellan has now replaced the portraits of the commanding officers with symbolic historical figures of South African history.
"They are literally the seeds of the Dutch planted 350 years ago, [the product of] the mixing of the Dutch with indigenous people, including Namibia, parts of Botswana and South Africa," Gilfellan says.
The portraits of the commanding officers have been replaced with mixed-race historical figures, descended from Dutch and native people. PHOTO: Callan Riddles
The transformation has spread through the rest of the Castle too.
"If you look at the main courtyard, you'll see there are four statues in front of the space which arguably symbolises the strength of colonial power," says Gilfellan.
The four statues he is referring to are situated in the middle of the courtyard of the Castle, the first place the eye is drawn when entering the fortress. The statues are in front of the De Kat Balcony, held up by six pillars and fashioned in traditional Dutch design.
Gilfellan says the office behind the statues were used by the colonial governors to hold council meetings and they would announce their important decisions and decrees from the balcony.
"What we've selected to do is counter the power represented in that space. We've put the statues of four prominent figures who fought colonial rule," says Gilfellan. "We've included one Khoi, one Zulu, one Hlubi and one Pedi leader, [although] there were many others who resisted colonialism," says Gilfellan.
Statues, from left to right, of King Cetshwayo, a formidable Zulu king who fought against colonial rule and was imprisoned at the Castle in 1879; Nommoa Doman Goringhaiqua, a leader of a small group of warriors who fought against invading European colonialists in the first Khoi-Dutch war in 1659; King Langalibalele, leader of the AmaHlubi who was imprisoned in the Castle in 1874 for treason and rebellion; and King Sekhukhune of the BaPedi, a leader also imprisoned in the Castle in 1879. Maxebengula says that their stories were not recorded for many years but kept alive through their people telling their stories. PHOTO: Callan Riddles
Transformation echoes in the museums and exhibits spread throughout the Castle. These displays include details and artefacts of the Zulu and Khoi settlements, soldiers, weapons and how they fought in wars, such as the Anglo-Zulu war and the Khoisan wars of resistance against the Dutch.
In December 2018, the Castle also launched their Centre for Memory, Healing and Learning, which their website mentions is sponsored by the military veterans' department, and is "flanked by a torture chamber and jail cells where kings and chiefs were incarcerated".
The centre, which was previously named the Adam Tas Hall, houses state-of-the-art conferencing technology, which Maxebengula says was an investment made to last for years to come, as opposed to spending the funds on something temporary, like an event.
"17th-century building, with 21st-century technology," remarks Maxebengula.
The Castle's Centre for Memory, Healing and Learning. PHOTO: Callan Riddles
Telling history, warts and all
You must consider how to strike the balance between the instances when human rights need to be at the core of the decision, and when to preserve heritage, Gilfellan says.
In the instances where they choose transformation, Gilfellan says that those are the moments when they choose to correct a previous false sense of history that is skewed, incomplete and full of fear and exclusion.
Dr Chet Fransch, a history lecturer at Stellenbosch University, adds that, in the past, there has been a lack supporting archival evidence for colonised groups, which has led to this skewed sense of history.
"Most colonial agents, and people responsible for documenting narratives on colonised groups, were not interested in the welfare of these groups, nor their achievements," says Fransch.
"Their concern was primarily on how to subjugate groups and earmarking those who were not complying. Their accounts, therefore, are largely dismissive and condescending," he adds.
History needs to be told warts and all . Calvyn Gilfellan
Gilfellan says that when it comes to transformation, with every change, as well as with everything that remains as is, contestation always follows.
"But history needs to be told warts and all," says Gilfellan.
Share this article:
CAPE TOWN FOR CAPETONIANS
4 spooky stories about Cape Town's haunted landmarks
Cape Town is not only one of South Africa's most historically significant cities but also the oldest city in South Africa, discovered in 1652. So it shouldn't come as a surprise that our beloved Mother City is also home to many haunted locations and stories of ghost sightings.
Here are four of Cape Town's most haunted locations:
1. castle of good hope:.
The Castle is believed to be the most haunted site in Cape Town, built between 1666 and 1679 by slaves, and standing for 355 years. It's known to be the oldest surviving building in South Africa and has been the centre of civilian, political and military life at the Cape since approximately 1679.
Staff at the Castle insists there is more to the hauntings at the Castle than just "ghost stories" – Shouts for help can still be heard coming from the Donker Gat by workers and visitors alike, coupled with voices, shadows and footsteps of soldiers pacing the battlements. A harrowing reminder of the ghastly events and perhaps a curse over the castle.
The castle was used as a prison during The Second Boer War from 1899 to 1902 and even had a torture chamber called the Donker Gat (The Dark Hole) which was, as you can imagine, a dark, cold and damp windowless dungeon where prisoners were held and tortured. Often escorted out of the dungeon blindfolded and made to look directly into the sun once the blindfold was removed which resulted in instant blindness.
The resident ghosts reportedly include the ghost of the first lady and socialite, Lady Anne Barnard, who lived at the castle between 1797 to 1802 and is known for once entertaining as the official hostess to important visitors. Her ghost is often seen at functions held in the large Kat Balcony Hall that she had turned into a ballroom.
The bell in the bell tower can often be heard ringing by the ghost of a soldier who hanged himself in the bell tower 300 years ago.
Governor Pieter Gysbert van Noodt was cursed by a soldier who he had condemned for desertion, the governor was found dead in his office chair on the very same day as the soldier's execution. The ghost of van Noodt still haunts the castle with reports of an angry two-metre-tall spirit cursing through the halls of the castle.
2. Groote Schuur Hospital:
Tucked away in the shadows of Devil's Peak, the large 20th-century building that is Groote Schuur Hospital gives off an eerie feeling even when cruising past it on the highway. While spooky occurrences are not uncommon at a hospital, Groote Schuur is plagued by a couple of restless souls who wonder about its hallways.
Patients have tales of being tended to by nurses that no one has ever heard of, while a sister who's been described as having 'white eyes' and who apparently committed suicide has also been sighted on numerous occasions.
There is also the friendly 'Sister Fatima' who reportedly tries to help hospital staff on their rounds by giving drinks to patients from trolleys that are standing unattended, and the troubled soul of a patient who fell to his death while trying to escape is still stuck in limbo.
3. Greenpoint Lighthouse:
Arguably one of the most recognizable landmarks in Cape Town, the red-and-white striped Green Point lighthouse dates back to the 1800s, and with its historical significance comes hearsay of ghost stories and paranormal activity that's swirled around for generations.
The story goes that the lighthouse was once guarded by a lighthouse keeper named W.S West who disappeared for reasons unknown. However, his spirit still roams around the tower as a one-legged figure called 'Daddy West' – it said that his voice can be heard echoing along the tower walls late at night.
In 2014, the Cape Town Paranormal Investigations Unit (yes that's a thing) went on an expedition to the lighthouse and came back with this recording of a demonic voice, which supposedly provides some concrete evidence to the rumours.
4. Table Mountain:
The list wouldn't be complete without an ominous Table Mountain tale. According to mythology, a governor of Cape Town once made enemies with a citizen, who took vengeance through the governor's son by giving him a beautiful yet tainted flute as a gift.
The flute once belonged to a leper, causing the boy to contract leprosy disease. He was then banished to live in exile in the lonely forests of Platteklip Gorge on Table Mountain, and to this day, the melancholy sounds of his flute can be heard trailing down the upper reaches of this lonely gorge.
Cassiem "Cass" Collier – Cape Town's surfing legend
Picture: Castle of Good Hope / Facebook
Article written by Adrienne Bredeveldt
CapeTownETC
Subscribe to our Newsletter cheap cars for sale cheap cars for sale in western cape cheap cars for sale in cape town Joburg news News in Johannesburg
Writing to be Read
Authors' blog – book reviews, author profiles and reflections on writing.
Readings for Writers
WC Book Blog Tours
My Westerns
The WtbR Team
Losing Michael
About Kaye Lynne Booth
WordCrafter Writing Events
WordCrafter Press
Write it Right Quality Editing Services
WordCrafter Quality Writing & Author Services
Ask the Authors 2022
Raise the Tide, by James Richards
Behind Closed Doors, by Robbie Cheadle
Whispers of the Past
My Poetry: Small Wonders
Dark Origins – African Myths and Legends: Castle of Good Hope in the Western Cape
The Castle of Good Hope in Cape Town, South Africa, was built in 1665 and became the scene of many bloody and tragic events. The Castle came about as the result of a ship wreck, a common occurrence at the southern most tip of Africa where the Atlantic and the Indian Oceans meet.
On the 25th of March 1647, a Dutch ship called De Nieuwe Haerlem ran aground near present day Milnerton, as it journeyed from Holland to the East Indies. The ship sank and a junior merchant named Leendert Janszen was requested to stay near the site of the wreck, with about 60 crew members, to look after the cargo while the rest of the ship wrecked men boarded other ships and continued to Holland.
While he waited to be relieved of his responsibilities and return home, Janszen and his men grew vegetables, caught fish and bartered fresh fish from the indigenous people in the area. When he returned to Holland, he was requested to compile a report recommending the suitability of the Cape to serve as a refreshment station for the Dutch East India Company's ships travelling to India and back. Janszen was in favour of the idea and so was Jan Van Riebeeck, a member of the crew of the ship that picked up Janszen and his men.
In 1651, Van Riebeeck, accompanied by 79 men and 8 women, set sail for the Cape to establish a refreshment station. Van Riebeeck built the original clay and timber fort, called the Fort de Goede Hoop, which was replaced by a new fort made of stone between 1666 and 1679. The new building which still survives and is the oldest Colonial building in South Africa, has five bastions named after the main titles of William III of Orange-Nassau: Leerdam to the west, the Buuren, Katzenellenbogen, Nassau, and Oranje clockwise from it.
Legends of The Castle
The Castle was used as a prison and numerous prisoners were incarcerated for their sins (real or manufactured) in the 'Donker Gat' [Dark Hole]. This windowless dungeon was used as a torture chamber and it sometimes flooded during the winter, drowning any prisoners it contained.
The Castle is, of course, haunted and workers and visitors have reported hearing voices and footsteps in the Donker Gat and in The Castles narrow corridors. The bell in the bell tower sometimes rings of its own accord, despite having been bricked up centuries ago. It is believed that the ghost of a soldier who hung himself by the bell-rope rings the bell.
A vicious black dog is reported to haunt the castles grounds. It lunges and visitors and then disappears.
The most interesting of the ghosts, in my opinion, is that of Governor Pieter Gijsbert van Noodt. He had a reputation for mistreating his servants and the soldiers during his tenure. On the 23rd of April 1728, Governor van Noodt sentenced 7 men to hang for desertion. He was cursed by one of the men while he hung from the gallows and, that very same day, he was found dead in his office. Workers and visitors have seen him prowling the gloomy corridors of The Castle and heard him carousing and cursing in the upstairs rooms.
Do you know of any haunted castles? Share your story in the comments below.
An interesting historical connection
The Zulu King Cetshwayo also spent time as a prisoner at The Castle. This was after he was captured in the Ngome Forest after the defeat of the Zulu Nation by the British at Ulundi in 1879.
Subsequent to the defeat at Ulundi which dealt a death blow of the Zulu Kingdom, King Cetshwayo achieved the greatest victory against the British forces ever achieved by an indigenous army at the Battle of Isandlwana.
I have recently written two short stories about this battle, and this is a short extract from my story, written from the perspective of the Zulus, called "Hell Hath No Fury Like an Army Scorned."
"22 January 1879
The narrow bottom of the gorge was filled with men, women, and boys. The grim, motionless ranks of over twenty thousand squatting warriors set the tone, ensuring that the several thousand uDibi boys, of which I was one, and the women conducted themselves soundlessly. The silence hung heavily, like early morning mist.
In accordance with the orders of King Cetshwayo, the Zulu army had marched the 62 miles from Ulundi at a slow pace. It was to "attack at dawn and eat up the red soldiers."
Now, the men were resting and waiting for the 'day of the dead moon' to pass. Unless it was unavoidable, the army would not fight on this spiritual day.
"White men are coming!" The young herders appeared at the entrance to the ravine, driving the cattle before them. Their cries of warning echoed off the encircling rockfaces.
Looking up, I saw several white men on horseback starring down at our camp from the top of the overlooking ridge.
CRACK! CRACK! CRACK!
The observers fired down on us, before turning their animals and galloping away.
The dust from their horses' hooves still hung in a thick cloud over the ridge when the great UNduna sprang into action.
"Prepare for battle, men," Ntshingwayo kaMahole Khoza ordered. "We must attack now or lose the element of surprise."
My belly roiled with fear.
The army's not supposed to fight today. It's bad khama , I thought.
"I hope the evil spirits in the air won't bring bad luck," my mother's whispered words rang in my head as I set off with the other uDibi boys to prepare for battle."
About Roberta Eaton Cheadle
Roberta Eaton Cheadle is a South African writer and poet specialising in historical, paranormal, and horror novels and short stories. She is an avid reader in these genres and her writing has been influenced by famous authors including Bram Stoker, Edgar Allan Poe, Amor Towles, Stephen Crane, Enrich Maria Remarque, George Orwell, Stephen King, and Colleen McCullough.
Roberta has short stories and poems in several anthologies and has 2 published novels, Through the Nethergate, a historical supernatural fantasy, and A Ghost and His Gold, a historical paranormal novel set in South Africa.
Roberta has 11 children's books published under the name Robbie Cheadle.
Roberta was educated at the University of South Africa where she achieved a Bachelor of Accounting Science in 1996 and a Honours Bachelor of Accounting Science in 1997. She was admitted as a member of The South African Institute of Chartered Accountants in 2000.
Roberta has worked in corporate finance from 2001 until the present date and has written 7 publications relating to investing in Africa. She has won several awards over her 20-year career in the category of Transactional Support Services.
Find Roberta Eaton Cheadle
Blog: https://wordpress.com/view/robertawrites235681907.wordpress.com
Twitter: https://twitter.com/RobertaEaton17
Facebook: https://www.facebook.com/robertawrites
Amazon: https://www.amazon.com/Roberta-Eaton-Cheadle/e/B08RSNJQZ5
_____________________________________________________________________________________________
Want to be sure not to miss any of Robbie's "Dark Origins" segments? Subscribe to Writing to be Read for e-mail notifications whenever new content is posted or follow WtbR on WordPress. If you found it interesting or entertaining, please share.
Share this:
34 Comments on "Dark Origins – African Myths and Legends: Castle of Good Hope in the Western Cape"
Girlfriend, this made the hairs on my arms stand up… I can scarce imagine being in this (these) circumstance (s).
Like Liked by 3 people
People were very cruel back then. It gives me the creeps too.
Like Liked by 2 people
It's amazing how much fear of the unknown drives our reactions. Thanks for this history, Robbie.
I'm glad you enjoyed this, Jacqui
Reblogged this on and commented:
Today, my Dark Origins – African Myths and Legends post discusses the Castle of Good Hope in Cape Town and the ghosts that haunt its battlements. Thank you for hosting, Kaye Lynne Booth.
It must have been an emotional scene as they prepared on the day of the dead moon when they weren't supposed to be fighting yet. The photo of Cetshwayo is striking. You can see his pride in his nation.
Hi Priscilla, the decimation of the Zulu army post this Victorious battle was a terrible thing. I often wonder how the history of South Africa would have changed if Britain hadn't destroyed Zulu Land.
Wow, what a tragic and fascinating history and lore. I cannot imagine living through some of those times! Thanks for sharing. Hugs 💕🙂
Hi Harmony, life was very dangerous and hard back then.
I am struck by how much the Castle of Good Hope resembles the St. Augustine Fort in Florida.
Hi Liz, I shall have to look St Augustine Fort up. Lots of Dutch influence in the USA. When I was reading up about the wealthy families in New York, I was interested that many of the so called blue stocking families had Dutch ancestry.
My husband and I toured the fort when we lived in Florida. It was quite something. Much of Florida was founded by the Spanish
Yes, that is correct. I remember that from my [limited] knowledge of the Spanish involvement in South America and surrounds. A very horrible period of history. The cruelty of mankind in the name of religion never ceases to amaze me.
Yes, it certainly was.
Reblogged this on Ed;s Site. .
Thanks for sharing, Ed. 🙂
Thank you, Ed
A fierce history! I guess they had to be in order to survive. Thanks for sharing this, Robbie.
Thanks, Jacquie. It was a very hard life and people died young.
What a creepy place, Robbie, full of human cruelty and tragedy. No wonder the place is haunted. Thanks for sharing an excerpt of your story too. That was great. And thanks to Kaye Lynne for hosting. 😀
HI Diana, I am glad you appreciated this post. I didn't know about these creepy ghost stories when I toured the Castle. My sister is moving to Cape Town in December so I am sure I will have another opportunity to visit the Castle next year.
That will be cool. I wonder if you'll sense any ghosts. Hehe
Probably not, ghosts never visit me.
Me neither. Probably a good thing.
Hi Robbie – what an interesting history of the Castle of Good Hope. That dungeon conjures all kinds of frightful images in my head. I can see how this has inspired so many legends, and your own stories. We learned about the Cape of Good Hope in elementary school, but not about all you've described. Thanks for sharing this!
Hi Barbara, I also didn't learn this interesting stuff at school. If they told us these stories while we were learning about places and historical events, I'm sure we would remember them much better. Thanks for visiting, Barbara.
True – I have always thought that reading historical fiction is a better way to learn history, as long as the portrayal is accurate.
Yes, exactly.
Like Liked by 1 person
This is so interesting and informative. Roberta writes honestly about Africa's history. Thank you, both for this post!
I love to read the history of castles, often their legends are true. Hard lives in castles unless they were the owners.
Hi Valentina, I share your love of castles and their history. Castles were definitely for the rich and famous. They were just another way of suppressing the poor.
Gripping and captivating. My mother made me weary of bad omens. Absolutely loved this.
Hi Jude, thank you, I am pleased you enjoyed it. My mom is superstitious too.
Leave a Reply Cancel reply
Follow Blog via Email
Enter your email address to follow this blog and receive notifications of new posts by email.
Email Address:
Small Wonders: Reflective Poems
Refracted Reflections: Twisted Tales of Duality & Deception
Once Upon an Ever After: Modern Fairy Tales & Folklore
Kaye's Pages
My Poetry: Small Wonders
Book Reviews
WordCrafter Book Blog Tours F.A.Q.
Ask the Authors
Ask the Authors 2022
Behind Closed Doors, by Robbie Cheadle
Feral Tenderness, by Arthur Rosch
Hidden Secrets, by Kaye Lynne Booth
Last Call and Other Short Fiction, by Kaye Lynne Booth
Once Upon an Ever After: Modern Myths & Fairy Tales
Poetry Treasures
Poetry Treasures 2: Relationships
Poetry Treasures 3: Passions
Raise the Tide, by James Richards
Refracted Reflections: Twisted Tales of Duality & Deception
Spirits of the West
Where Spirits Linger
Whispers of the Past
Women in the West Adventure Series
Write it Right Quality Editing Services
Hidden Secrets
Last Call and Other Short Fiction
Kaye's Screenwriting Page
http://eepurl.com/druqoz
Already have a WordPress.com account? Log in now.
Follow Following
Copy shortlink
Report this content
View post in Reader
Manage subscriptions
Collapse this bar
Visit Cape Town's Haunted Castle
The best ghost stories hover somewhere between the real and the imagined. Steeped in history and situated beneath the brooding Table Mountain, close to stormy seas, the Castle of Good Hope in Cape Town lends itself to such stories. Construction of this star-shaped or pentagonal fort with a moat began in 1666 and was completed in 1679. This makes Cape Town's castle the oldest and largest colonial building in South Africa.
Visit Cape Town's castle
Originally the castle was built as a replenishment station for ships sailing around the Cape of Good Hope. Soon it became the hub of civilian, social, administrative and military activity. It now provides an intriguing glimpse into early life at the Cape.
Attractions include the Castle Military Museum and the impressive William Fehr Collection. The latter provides important historical information about the people and landscapes of early colonial Cape Town. Visitors can take guided tours and witness the centuries old unlocking of the castle "key ceremony" followed by the firing of the Signal gun. See a replica of a real 17th / 18th century castle forge (blacksmith) or take a carriage ride.
Cape Town castle's past
The main gateway entrance built in 1682, through which the general public enters nowadays, is not the original entrance. The old entrance marked the original shoreline, which has since been reclaimed. Ferocious storms in the 17th century created waves that lashed up against the castle and pounded at its doors, hence the moving of the entrance was inevitable.
Many of the buildings within Cape Town's castle walls are said to be haunted and for good reason. With such a long history come lighthearted and gruesome tales. These cling to the stony walls and, according to some, take on spectral forms and make eerie sounds in the quiet of the night. Even the night guards, by their own admission, have been known to take longer walking routes on their rounds rather than pass under certain archways and dark, dank spaces to get from one point to the next.
The ghosts of Cape Town
One such space is the Donker Gat (dark hole) – a windowless dungeon that also served as a torture chamber. Convicts, escaped slaves and "rebellious natives" would be held here. During winter floods, records show that the water rose up to three feet a minute and drowned some of the convicts chained to the dungeon walls. The castle also served as an execution site.
Sober individuals, those less prone to ball and chain rattling on the rooftop stories, claim sightings of a figure pacing between battlements, another leaping over the edge and sudden appearances of a black hound. People also report having heard footsteps on cobbled stones, murmurings, whisperings, screams and cursing even. Could any of these be the forlorn apparition of the lady shrouded in grey or the soldier who hung himself? What of the castle's most beautiful apparition, one time resident Lady Anne Barnard, wife of the Cape's first governor?
One of the most famous of the castle's legendary ghosts is that of another governor, Pieter Gysbert van Noodt. According to one account (said to be first hand) several soldiers were unjustly condemned to death for desertion. They had originally been given a more lenient sentence, which he overturned.
While standing on the gallows, one of the condemned soldiers verbally sentenced the governor to divine justice. Shortly thereafter, Van Noodt was discovered dead in his chair. Apparently, he is the spectre accredited with the ghostly cursing and his so-called death chair is still in existence and can be viewed at the Koopmans-de Wet House Museum in Strand Street, without him in it of course.
Tour Cape Town's castle
Ghosts are said to linger in places where they die. For those interested in experiencing the eerie, The Cape of Good Hope Castle is a good place to start. It features on practically every Cape Town ghost list. Interestingly, restoration efforts now and again have revealed bricked up rooms with architects suggesting there may well be other rooms yet to be discovered and, who knows, perhaps other phantom friends of the castle too.
Whether you believe in ghosts are not, the Cape of Good Hope Castle is well worth a visit. It is rich in historical intrigue and still the seat of the South African military. Give yourself at least half a day to explore and have lunch at the De Goewerneur (The Governor) on site restaurant. Note that the gates close at 16:00. You don't want to be left alone on the premises at night – just in case. It also gives you plenty of time to freshen up and prepare yourself for a delicious, fun and entertaining evening up the road at GOLD Restaurant . There's nothing spooky about that.
How to arrange a visit
Tel +27 21 787 1260 (general enquiries) Tel +27 21 787 1249 (guided tour bookings) www.castleofgoodhope.co.za
Cost per person
Adults R30 Pensioners (SA citizens only) R15 Children/students R15 Booked school groups R5
Share this post
JOIN US FOR AN IMMERSIVE AFRICAN EXPERIENCE
GOLD Restaurant in Cape Town offers an authentic African experience. So much more than just an African restaurant, a night at GOLD is an immersive experience that will take you on a 14-dish taste-safari paired with traditional Mali puppets and entertainment.
Make a reservation
Welcome to GOLD! We use cookies
Privacy overview.