Estado de emergencia .
Perú vs Chile .
Selección Peruana .
América TV .
Precio del dólar .
Venezuela vs Brasil .
Argentina vs Paraguay .
Colombia vs Uruguay .
Ecuador vs Bolivia .
Daniel Levi .
Dina Boluarte .
Partidos de hoy .
Horóscopo .
Dólar BCV .
DolarToday .
ÚLTIMAS NOTICIAS
ESPECTÁCULOS
CINE Y SERIES
Últimas Noticias
Taxista se queda en shock al ver a 'Ghost Rider' circulando en moto por las calles de Chile
El conductor quedó impactado al ver al motociclista con semejante indumentaria. sin embargo, no perdió la oportunidad de grabarlo y compartirlo en tiktok . .
Joven revela que solo se preparó 5 meses para ingresar a la UNI y termina troleado: "Egresarás a los 30"
Estudiante de la UNI saca 13 en examen final y se sorprende: "En una privada aprobaba matemática con 19"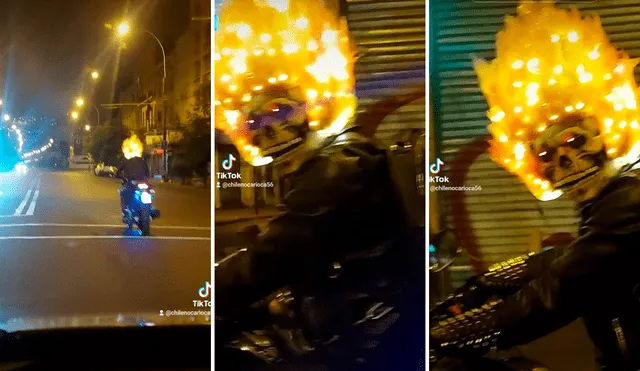 Más de una sorpresa se pueden llevar las personas cuando transitan por las calles de todo el mundo. Esta vez, un taxista se quedó impactado al ver a un motociclista circulando a toda velocidad por una carretera de Chile con el casco del personaje de la película 'Ghost Rider'. El video, como era de esperarse, acaparó las miradas de más de un millón de seguidores de la popular red social TikTok .
Taxista graba a hombre con casco de calavera
A través de una grabación compartida en la cuenta @Chilenocarioca56, el taxista mostró el instante en que el muchacho circulaba con su vehículo de dos ruedas por una avenida chilena. Lo que le llamó mucho la atención fue el casco que tenía en la cabeza, pues parecía al de Nicolás Cage en la película ' Vengador fantasma'.

PUEDES VER: Joven sube carrito sanguchero a bus EL CHINO y usuarios reaccionan: "¿Cómo le explicamos esto a OLIVER SONNE?"
El conductor de la moto vestía un traje de cuero negro con brebiches, muy similar al de la estrella de Hollywood, y para completar la indumentaria tenía un casco iluminado en la cabeza con forma de calavera.

PUEDES VER: Chilena compara stand de su país con el de PERÚ en evento de turismo en EUROPA: "Me da mucha pena"
Motociclista impactó a usuarios en TikTok
El motociclista impactó al conductor del auto, que rápidamente sacó su celular para grabar el momento. "Genial ese Ghost Rider", "Imagínate ir por la calle y ver eso", "Está genial", "Imagínense vivir en Europa y perdernos esto", fueron solo algunas reacciones en la publicación de TikTok .
¿Qué significa servicio de taxi?
Se trata de un  transporte público en el que los lugares donde se recoge y se deja al pasajero lo decide el propio usuario , y a diferencia de los otros tipos de transporte público - como son las líneas del metro, tranvía o del autobús - el servicio ofrecido por el taxi se caracteriza por ser de puerta a puerta.
Suscríbete al boletín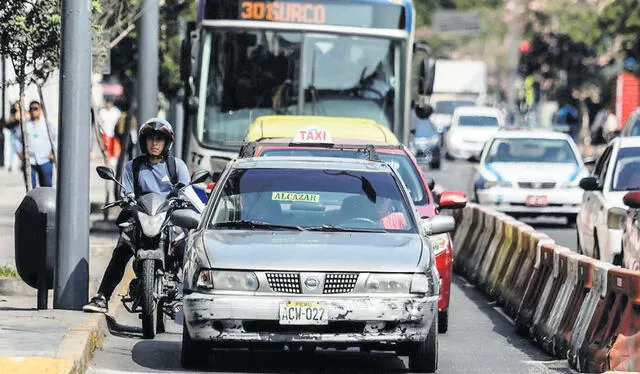 Pirata. El taxi informal campea en la ciudad y ello afecta estabilidad de empresas formales. Foto: difusión
Cargando MgId...
Te puede interesar

Mujer se baja de auto y dirige el tránsito para llegar a su destino: "Necesito que me ordene la vida"

Chilena compara stand de su país con el de PERÚ en evento de turismo en EUROPA: "Me da mucha pena"

Extranjero regresa a su país y cambia la música llanera por la tunantada de PERÚ: "Es un peruzolano"

Señor se levanta todas las madrugadas para embarcar a su hija y enternece en redes: "Tan bello"
Peruano se encuentra billete de 100 soles, pero resulta ser una publicidad: "nos rompen el corazón".

Argentina va a entrevista laboral en España, pero no consigue el puesto por una pregunta: "Me fui"
Notas recomendadas.

¿Cuándo es el primer recorrido del Señor de los Milagros 2023?

'Jinx' capítulo 34 en español estreno: ¿Dónde y a qué hora puedo leer el manhwa BL?

Melissa Klug destruye a Samahara Lobatón y le recuerda este hecho: "Sus papás son morenos."

Cassandra Sánchez de Lamadrid lanza misil ¿a Magaly Medina?: "Se avergüenzan de su cuerpo, pero no de su mente"

Reynoso destacó adaptación de Sonne a la selección: "Es noble, sano y trabaja muy serio"

Perú vs. Chile: posibles alineaciones para el Clásico del Pacífico por Eliminatorias 2026
Alumno de la UNI pasa su primer ciclo y su padre le invita pollo a la brasa para celebrar: "Muy merecido"
Gallina siente el poder de la chancla 'voladora' y usuarios de TikTok enloquecen: "Mi mamá conmigo"
Ofertas de hoy.
Por ejemplo : Freelance , Blade , Lobo feroz
Ghost Rider. El motorista fantasma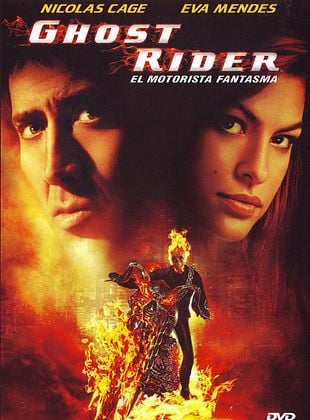 Johnny Blaze (Nicolas Cage), experto en hacer acrobacias con su moto, hizo años atrás un pacto con una fuerza oscura, el diablo Mefistóteles (Peter Fonda). Vendió su alma para salvar a su padre y su único amor, Roxanne (Eva Mendes). Ahora, años más tarde, el diablo saldará su deuda pidiéndole que  elimine a su hijo Blackheart (Wes Bentley), demonio príncipe del infierno. Por eso, Jonnhy se transforma en Ghost Rider, un cazarrecompensas de demonios deshonestos, adquiriendo súper poderes que le obligan a vagar con su moto por la ciudad, forzado inconscientemente a cumplir los deseos del mismísimo diablo, aunque Johnny está decidido a plantarle cara a su destino y utilizar así su maldición y sus poderes para defender a los inocentes.
Ver esta película
La crítica de sensacine.
El superhéroe que no da la talla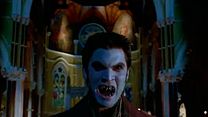 Actores y actrices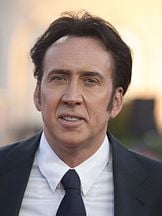 Crítica de usuarios: les gusta

4.634 usuarios 535 críticas Sigue sus publicaciones

1 críticas Sigue sus publicaciones

2 críticas Sigue sus publicaciones

Secretos de rodaje
Cómic en la pantalla, amante de marvel, especificaciones técnicas, si te gusta esta película, te recomendamos:.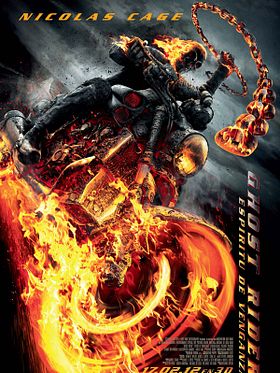 Ghost Rider. Espíritu de venganza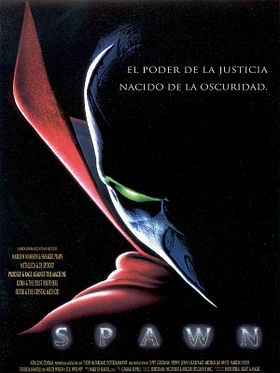 El caballero oscuro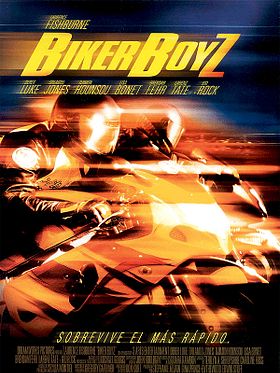 Ver más películas : Mejores películas del año 2007 , Mejores películas Fantasía , Mejores películas Fantasía en 2007 .
Comentarios
¡La red de cobertura cinematográfica más grande del mundo ya está en México!
El Vengador Fantasma ( 2007-02-16T12:00:00+00:00 )
Ghost rider.
Adaptación del famoso cómic de la Marvel. Hace mucho tiempo, la superestrella de las acrobacias en moto, Johnny Blaze (Nicolas Cage) hizo un trato con el diablo para proteger a los que más quería: su padre y su novia de la juventud, Roxanne (Eva Mendes). Ahora, el diablo ha venido a cobrar su deuda. De día, Johnny es un motero acróbata temerario... pero de... Seguir leyendo
Adaptación del famoso cómic de la Marvel. Hace mucho tiempo, la superestrella de las acrobacias en moto, Johnny Blaze (Nicolas Cage) hizo un trato con el diablo para proteger a los que más quería: su padre y su novia de la juventud, Roxanne (Eva Mendes). Ahora, el diablo ha venido a cobrar su deuda. De día, Johnny es un motero acróbata temerario... pero de noche, en presencia del diablo, se convierte en Ghost Rider, un cazarecompensas de demonios deshonestos. Obligado a hacer la voluntad del diablo, Johnny está decidido a enfrentarse a su destino y utilizar su maldición y sus poderes para defender al inocente. Ocultar
Créditos y reparto
Tomatómetro
Consenso de Críticos: Ghost Rider es una mezcla amarga de juegos de palabras y malas bromas.
Ghost Rider Trailer 02:31
Reseñas de críticos
Rob Gonsalves eFilmCritic.com 2008-02-13T00:00:00+00:00 Diversión mala si estás en el estado de ánimo adecuado , y una gran parte del mérito es de Nicolas Cage. Reseña completa Rob Gonsalves eFilmCritic.com 2008-02-13T00:00:00+00:00 Reseña completa
Robert Roten Laramie Movie Scope 2007-05-22T00:00:00+00:00 La película tiene la apariencia de un western. El enfrentamiento final es en un pueblo fantasma en el desierto . Reseña completa Robert Roten Laramie Movie Scope 2007-05-22T00:00:00+00:00 Reseña completa
Peter Bradshaw Guardian 2007-03-03T00:00:00+00:00 Es ridícula , agradable, con algunos buenos recordatorios de las películas de Blade. Reseña completa Peter Bradshaw Guardian 2007-03-03T00:00:00+00:00 Reseña completa
James Berardinelli ReelViews 2007-02-17T00:00:00+00:00 Un terrible desorden. Reseña completa James Berardinelli ReelViews 2007-02-17T00:00:00+00:00 Reseña completa
Colin Covert Minneapolis Star Tribune 2007-02-16T00:00:00+00:00 El Vengador Fantasma no es una buena película, pero si se captura el espíritu de la misma , no es terrible . Reseña completa Colin Covert Minneapolis Star Tribune 2007-02-16T00:00:00+00:00 Reseña completa
¿Qué te pareció la pelicula?
Eliminar calificación
Tu calificación ha sido publicada. ¿Deseas dejar una reseña?
SpectralHart9
2017-10-08T15:39:44+00:00
2021-03-19T17:15:23+00:00
Contenido relacionado
Rumor: Nicolas Cage regresará como Ghost Rider...
2023-08-25T22:02:00+00:00
0 Comentarios
Rumor: Mephisto tendrá su especial de...
2022-10-22T18:58:00+00:00
Rumor: Keanu Revees ya forma parte de un...
2022-04-23T15:31:00+00:00
Películas de superhéroes que no convencieron...
2022-04-17T20:15:00+00:00
Listas Relacionadas
Todas las películas de superhéroes....
2016-04-13T21:22:00+00:00
Sorry, Disney+ is not available in your region.

Rankings FA
Calendario Series
Últ. críticas

Ghost Rider. El motorista fantasma
Ficha
Créditos
Críticas [154]
Tráilers [2]
Imágenes [7]
Blu-ray [3]
El copyright de las imágenes pertenece a sus respectivos autores y/o productoras/distribuidoras.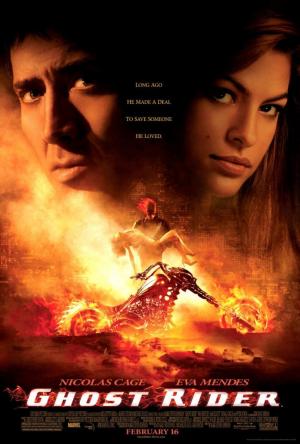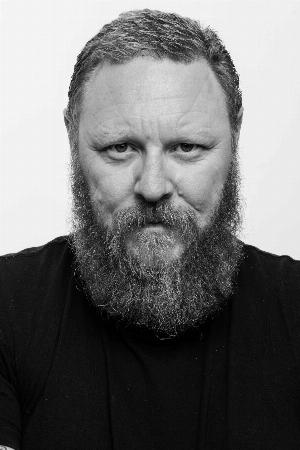 Jessica Napier
Laurence Breuls
Ver todos los créditos
85 Mejores películas basadas en cómics de Marvel
"Una inocua -y a ratos gratificante- sandez-espectáculo. (...) ruido, autoironía, infiernos digitales y el canalillo de Eva Mendes. En otras palabras, lo que el público de 'Ghost Rider' pide. Y no más." Jordi Costa : Diario El País
"Hay imágenes magníficamente ridículas y diálogos que no se sabe si son autoirónicos (...) da igual porque no sirven para detener la acción. Los hemos visto (tebeos filmados) mucho más pesados. (...) Puntuación: ★★ (sobre 5)" Antonio Weinrichter : Diario ABC
"Es entretenido ver al 'cabeza ardiente' hacer sus cosas (...) pero para ser un cómic de espíritu rebelde, la adaptación resulta ser obedientemente convencional." Michael Ordoña : Los Angeles Times
"Todo el carisma natural de Cage es incapaz de compensar su pesada narrativa y sus delgadas caracterizaciones" Frank Scheck : The Hollywood Reporter
"Nadie sufre más que la atractiva Eva Mendes interpretando al verdadero amor de Johnny, Roxanne. Si Mendes encuentra algún director que le deje actuar actúe con los botones de la camisa abrochados, no habrá quien la pare" Jeannette Catsoulis : The New York Times
"El verdadero malvado en esta película no es Blackheart (Wes Bentley), el hijo del diablo, es el diablo absorbe-almas del cine moderno: la fórmula hollywoodiense (...) Puntuación: ★ (sobre 4)" Peter Travers : Rolling Stone
"Aunque los fans del superhéroe llevan tiempo esperando su primera adaptación, el cazador de recompensas del diablo (...) se materializa en una película que nunca llega a estar a la altura de su potencial infernal" Robert Koehler : Variety
19 Las peores películas que he visto (252)
98 Mis adaptaciones de cómics preferidas (38)
Los derechos de propiedad intelectual de las críticas corresponden a los correspondientes críticos y/o medios de comunicación de los que han sido extraídos. Filmaffinity no tiene relación alguna con el productor, productora o distribuidor/a de la película. El copyright del poster, carátula, fotogramas, fotografías e imágenes de cada DVD, VOD, Blu-ray, tráiler y banda sonora original (BSO) pertenecen a las correspondientes productoras y/o distribuidoras.
Últimas películas visitadas


Ghost Rider: Espíritu de venganza
Título original: ghost rider: spirit of vengeance.

EN PROMOCIÓN
Streaming in:

Ghost Rider: Espíritu de venganza - ver online: por stream, comprarlo o rentarlo
Actualmente, usted es capaz de ver "Ghost Rider: Espíritu de venganza" streaming en Amazon Prime Video o forma gratuita con anuncios en VIX . Por lo tanto, es posible alquilar "Ghost Rider: Espíritu de venganza" en Amazon Video online y para comprarlo en Amazon Video
Nueva adaptación del cómic "El motorista fantasma". Con el fin de controlar sus deseos de venganza, Johnny Blaze (Nicolas Cage), que ve sus poderes como una maldición, vive apartado del mundo y sin relacionarse con nadie, pero acaba siendo localizado por el monje Moreau, que necesita su ayuda para buscar a Nadya y a su hijo Danny antes de que los encuentre Roarke, un viejo conocido de Blaze.
Vídeos: Trailers y Featurettes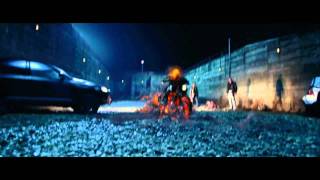 Calificación
Clasificación por edades
País de producción, qué más podría interesarte.
Próximas películas populares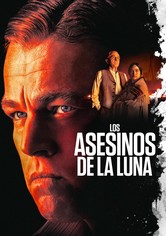 Próximas películas de Misterio & Suspense
Enciclopedia del transporte de dos ruedas
Sobre nosotros
Política de privacidad y cookies
Cuál es la moto de Ghost Rider 2?
¿qué moto es la moto de ghost rider, ¿quién hizo la moto del vengador fantasma, ¿cuál es la moto de kill bill, ¿cuándo se estrena ghost rider 3, ¿cuál es la moto que usa el capitán américa, ¿cuáles son los diferentes tipos de motocicletas, ¿qué puede matar a ghost rider, ¿cuántos tipos de ghost rider hay, ¿qué moto conducia maverick en top gun, ¿cuál es la moto de john connor en terminator 2, ¿cuánto recaudó ghost rider 2, ¿cuál es la moto más rápida del mundo, ¿qué es mejor una moto chopper o una deportiva, ¿qué poder tiene silver surfer, ¿qué tan poderoso es zarathos, ¿cómo se llama el caballo de el vengador fantasma, ¿cuál fue el primer ghost rider, ¿cuánto cuesta la moto de terminator, ¿cuánto vale la kawasaki ninja h2 carbon, ¿cuánto cuesta la moto kawasaki ninja h2r, ¿qué significa el nombre de arioc, ¿cómo se le dice a una persona vengativa, ¿quién aparece en la película de black widow, ¿cuánto cuesta la moto más barata del mundo, ¿cuánto cuesta la ducati más barata, ¿cuánto cuesta la ducati más cara, ¿cuántos kilómetros puede recorrer una moto 250cc sin parar, ¿cuánto tiempo puede correr una moto sin parar, ¿quién es el villano de ghost rider 2, ¿cuál es la edad de shadow, ¿cómo se llama el iron man gris.
Y menos mal que Ghost Rider ha cambiado de montura dejando a un lado su metálica-chopper pilotando ahora una Yamaha V-Max, en este apartado si ha mejorado.
Las motos que aparecen en Ghost Rider: «El Motorista Fantasma» Para la filmación de la película, Nicolas Cage usó varios modelos de motocicletas, entre los que destacan la Harley-Davidson Panhead, una Buell X1 Lightning, una Harley-Davidson Sportster y una Honda ST 1100 Pan European.
Fue creado por Mephisto en su reino utilizando Fuego Infernal para ayudar al Ghost Rider en su trabajo.
3. Kill Bill Vol 1 – Kawasaki ZZR 250.
Ghost Rider: Espíritu de Venganza
La Motocicleta del Capitán América fue una Harley-Davidson WLA de 1942 con añadidos personalizados hechos para el uso personal de Steven Rogers durante su servicio en la Segunda Guerra Mundial.
Tipos de motos más conocidas
SCOOTER. El scooter es un tipo de moto con carrocería que protege de las inclemencias y ofrece mucha más versatilidad que una moto tradicional.
MEGASCOOTER, O MAXISCOOTER.
SUPERMOTARD.
Cualquier arma bendecida o forjada en el Cielo puede dañar o incluso matar al Ghost Rider y si el Espíritu de la Venganza se separa de Johnny, perderá sus poderes y volverá a ser mortal.
En 1972, Marvel presentó a Johnny Blaze, un motociclista talentoso que se convirtió en el antihéroe conocido como Ghost Rider después de vender su alma a un demonio.
"Top Gun: Maverick" (2022): Kawasaki Ninja H2 R Carbon Su motor de cuatro cilindros y 1000 cc está equipado con un compresor centrífugo que le ayuda a entregar 231 CV, para una velocidad máxima cercana a los 300 km/h y la convierte en la más rápida del mercado entre las de serie.
T-800 de Arnold Schwarzenegger, navegando por un canal en un intento de rescatar al joven John Connor de una semi pilotada por el T-1000. Es una de las escenas más emblemáticas de una de las películas de ciencia ficción más famosas de su tiempo. Ahora puede tener una pieza.
En varias leyendas, e incluso, hay una gran variedad de espíritus vengativos, como por ejemplo: La Sayona, un espíritu que busca venganza con los hombres infieles; las nixe, que buscan venganza con los hombres por haber sido maltratadas y posteriormente asesinadas; La Llorona, un espíritu que, además llevarse niños, …
De las consideradas como monturas de calle, la Kawasaki Ninja H2R ha ostentado durante más tiempo el primer puesto como la más veloz con sus 400 km/h, seguida por la MTT Turbine Superbike Y2K con 365 y la Lightning LS-218 con 348 km/h.
La moto de pista te dará mayor velocidad, la chopper mayor comodidad, una doble propósito un poco de ambas y una touring te brindará el máximo confort y potencia. En cuanto a costos la gama es muy amplia, pues podrían ir de los 80 mil a los 300 mil pesos o más.
Agilidad, fuerza y reflejos sobrehumanos. Piel plateada casi impenetrable. Absorber energía cósmica de gran potencia (para expulsarla en forma de rayo o para almacenarla en su cuerpo incrementando su energía) Rastrear pequeños objetos perdidos en el espacio.
Zarathos es un demonio extremadamente poderoso casi al mismo nivel que Mephisto. Zarathos posee varios poderes sobrenaturales inherentes, y como tal, es capaz de controlar los elementos en la Tierra, y puede atrapar a sus oponentes tomando el terreno y envolviéndolo alrededor de su enemigo.
Carter Slade Slade recibió su atuendo y su caballo blanco de Estrella Llameante, un curandero nativo americano.
Siguiendo al personaje de los cómics occidentales que originalmente usó el nombre, el primer superhéroe Ghost Rider, Johnny Blaze, debutó en Marvel Spotlight # 5 (agosto de 1972), creado por el editor jefe de Marvel, Roy Thomas,​el escritor Gary Friedrich y el artista Mike Ploog.
Tan superior como que la Harley-Davidson pilotada por Arnold Schwartzenegger ha elevado su precio hasta, respira, ¡los 520.000 dólares!
Precio de la Kawasaki Ninja H2 Carbon: 36.850€ El precio de la Kawasaki Ninja H2 Carbon (36.850 €) es superior al de la Kawasaki Ninja H2 (33.850 €) por su exclusividad y la decoración especial, aunque en prestaciones son exactamente iguales.
Precio de la Kawasaki Ninja H2R: 55.000€ El precio de la Kawasaki Ninja H2R (55.000 €) es tan loco como es la moto al completo. Si buscas algo más 'relajado' y que puedas matricular, la marca dispone también de la versión Kawasaki Ninja H2 (33.850 €), un poquito más accesible.
Arioch es un nombre hebreo que significa "león feroz", que aparece en el libro del Génesis cap. 14 como el nombre del "Rey de Ellasar", parte de la confederación de reyes que hizo la batalla con los reyes de Sodoma y Gomorra y con Abraham en el valle de Siddim. Anteriormente, en el siglo XX a.
vengativo, vengativa | Definición | Diccionario de la lengua española | RAE – ASALE.
Black Widow (película)
Bajaj Boxer S: $3.199. 000. CT 100 CARGO: $3.750. 000.
Y es que la Ducati Scrambler Sixty2 tiene un precio de partida de 7.790 euros, una cifra que debemos poner en contexto mencionando los 9.190 euros desde los que parte la Ducati Scrambler Icon, con 73 CV (por lo que es limitable).
Ducati 1199 Panigale R. Presentada en el Salón de Milán el año pasado, la exclusividad de esta superbike le da el quinto puesto de esta lista al ofrecerse en los pisos de venta en 427,000 pesos.
Por ello la autonomía nominal será de aproximadamente 300 km.
Con una motocicleta de 150 cc puede hacerse un viaje largo, es decir, muchos más de 210 Km, el único inconveniente es que hay que adaptarse a lo que hay y no exigir al vehículo más de lo que él puede darnos.
Ciarán Hinds como Roarke / Mephistopheles / El Diablo: La forma humana del demonio que transformó a Johnny Blaze en el Ghost Rider.
¡Shadow The Hedgehog cumple 14 años!
Terrence Howard y Don Cheadle interpretan a James Rhodes/Máquina de Guerra en el Universo cinematográfico de Marvel.
Ex.: The Flash , A Pequena Sereia , Transformers: O Despertar das Feras
Motoqueiro Fantasma - Espírito de Vingança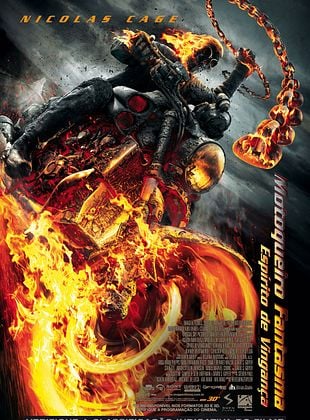 Assista ao filme
Críticas adorocinema.
Trash Assumido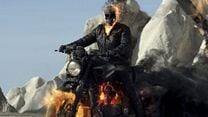 Últimas notícias
Críticas dos usuários: eles gostaram
4.780 seguidores 525 críticas Seguir usuário
3.250 seguidores 443 críticas Seguir usuário

25.621 seguidores 1.082 críticas Seguir usuário

6 seguidores 46 críticas Seguir usuário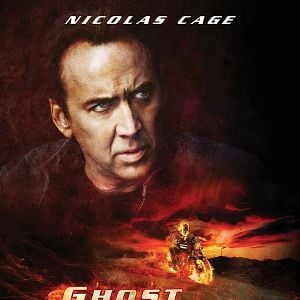 Curiosidades das filmagens
Longa parceria, detalhes técnicos, se você gosta desse filme, talvez você também goste de....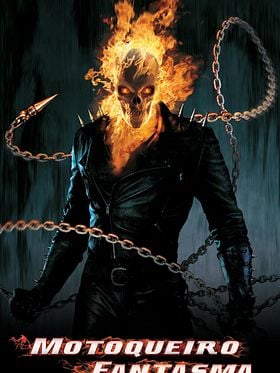 Motoqueiro Fantasma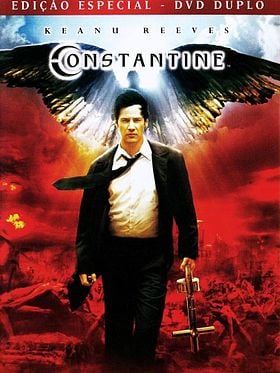 Constantine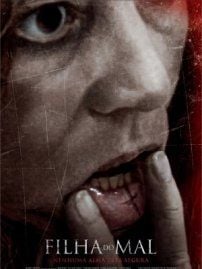 Filha do Mal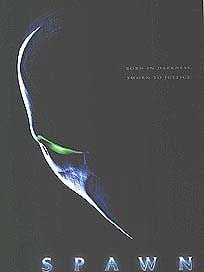 Spawn, o Soldado do Inferno
Mais filmes : Melhores filmes do ano 2012 , Melhores filmes Ação , Melhores filmes de Ação de 2012 .
Comentários
Ronaldo Cesar Filme lixo, 10 vezes pior que o anterior, o final é pior parte.Nota:2,5
Alexandre C. Não chega aos pés do primeiro Filme, mas ainda sim tem bons efeitos, e é uma boa diversão pra quem quiser assistir.
Athos R Muito Bom
Denis d Em termos de enredo, contiguidade e sequênciação, o filme até que foi bem encaixado. Colocar sofrimento ao Johny Blaze deu drama à sequenciação. Entretanto, alguns efeitos visuais, e dramatisações pontuais, ficaram meio que exagerados e toscos, deixando uma aparência meio amadora, pondo no filme traços mal-feitos e uma história bem previsível (como no primeiro filme), o que acabou com o filme. De cenas como a do esqueleto gritando quando vence o mal (não sei porquê nem para o quê), e de um antagonista como o Kerringan, nem se fala, pois ficaram desnecessariamente clicherizados e icônicos demais. Embora a história base tenha até tido um bom enredo, é difícil de ser bem aproveitada para próximos filmes, seja com novos vilões, ou em outro ambiente da marvel. Acredito que há poucas opções de aproveitamento do Motoqueiro Fantasma. Até seria legal um prelúdio abordando a história do Cavaleiro Carter Slade, mas nunca se sabe de surpresas futuras.
Senhor Ivan Se o primeiro já não foi lá essas coisas,esse segundo filme é a coisa mais esquisita que assisti naquele ano.Os efeitos são piores,as atuações risíveis e as adições no elenco é total perca de tempo.-Especial Nicolas Cage -Dou nota 2/10
Rodrigo C. Olha na verdade nem gosto de criticar filmes,sei la as vezes é preciso assistir mais de uma vez pra ter certeza se voce gosta,mas no caso desse filme é impossivel assistir uma unica vez...terrivel dispensavel um filme feito por pessoas que nao mereçem nem ser o homem do cabo das cameras,olha me desculpem quem gostou só pode ser idiota!nao recomendo nem pro meu maior inimigo uma coisa ruim dessas,e olha que o primeiro eu gostei nao é um classico mas diverte e tem uma otima trilha sonora desse ultimo nada tem!!!!!!!!
Kwender Cara! Mais que m... que acontece no filme? Tem umas partes malucas que fica em câmera lenta e o fundo fica preto o.O Eita filme mais mal feito que o primeiro!
Rodrigo H. nossa, foi deprimente esse filme, espirito de vingança ????. kkkk, esperava mais, muito mais do filme, sem sombra de duvida, o 1 foi eterno, mil vezes o 1, kd as batalha epica dos demonios, principalmente o utimo, quando ele fale, tenho mil almas para queimar, a historia e boa, mais nao aproveitaram. faltou muita coisa no 2. se o 3 for pior ki o 2. torcendo para o 3 honrar o o titulo.
alex souza pow o era pra ser melhor,não fiko melhor que o primeiro ...que pena ...não gostei :s
Moises G. Realmente esperava mais desse filme , E que final foi aquele . lamentável 
ADEMAR Quanta insanidade, quanta besteria junta. Vê-se que o dinheiro deve estar sobrando nos EMIRADOS ARABES UNIDOS, para juntar-se aos EUA., e cometer este BESTEIROL inqualificavel. Para quem acredita existis diabos e quejandos, este filme é um PRATO CHEIO.Não percam seu tempo. NICOLAS CAGE, que vem num ritmo decrescente em sua carreira de ator, acredito que tenha atingindo o fundo do poço. Quanta inutilidade.
Alex Sandro Alves Não se deixem enganar pelo trailer bacana. Nem percam o tempo de vocês vendo esta porcaria. Mais um filme ruim que vai pro já "baleado" currículo de Cage. Que coisa lamentável!
Raissa M. Me decepcionei com esse filme. O motoqueiro tava totalmente perdido, sem saber o que fazer. Cadê o Olhar da penitência? Parecia mais ator coadjuvante, falou pouco e fazia cara de louco o tempo todo. Muito fraco esse filme.
danilo leite dornelas L. melhorou bastante deu um estilo diferente igual ao Hulk de 2008 com certeza este é o motoqueiro fantasma.
Vania V. I don't seel, and don't feel
Vania V. my words?
viny muito chato,sem cenas memoraveis e sim esqueciveis
Adriano S. EU FUI AO CINEMA COM INTENÇÃO DE ME DIVERTIR E NÃO VER UMA OBRA DE ARTE, JA CONHEÇO O TRABALHO DOS DOIS DIRETORES DO FILME, GOSTEI DOS 2 ADRENALINAS E DO GAMER, SÃO FILMES ESTILOSOS E SEM COMPROMISSO, DIVERSÃO TOTAL... ACHO QUE SE NÃO FOSSE POR ELES DOIS ESSE SEGUNDO MOTOQUEIRO FANTASMA TINHA SIDO UMA MERDA AINDA MAIOR, TA LEMBRADO DO FILME DO JONAH HEX? POIS É ELES IAM DIRIGIR O FILME, ATE ESCREVERAM O ROTEIRO, MAS DEIXARAM A PRODUÇÃO E OLHA O ACONTECEU, UM FILME DE UM DOS HEROIS LEGAIS DA DC SE TORNOU UMA COISA SEM GRAÇA E MAL FEITA.
Pedro Lucas sera que é bom?
Objeto F. Testing from Ryan
Chelyabinsk meteor explosion a ' wake-up call', scientists warn
Interviewed
Pro Vice-Chancellor Flagship Initiatives, Swinburne University of Technology
Deputy Director of the Astronomical Institute of the Academy of Sciences of the Czech Republic
Program Manager / Adjunct Research Fellow, Swinburne University of Technology
Associate Professor of Physics and Astronomy, Western University
Web and database guy, Macquarie University
View all partners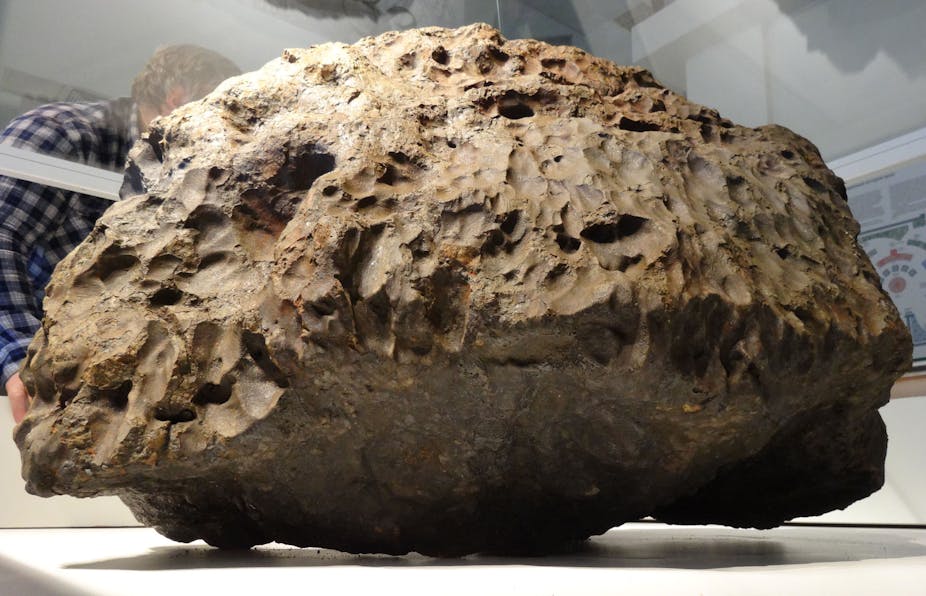 Three studies have revealed details of the meteor that exploded above Russian city, Chelyabinsk, in February this year.
Their findings, published today in a pair of papers in Nature and one in Science, provide information about the meteor's origin, trajectory, power and damage by the airburst (the shock wave that travelled through the air from the explosion).
These findings may help to refine theoretical models about the likely frequency of such events, the potential damage they could cause and hazard mitigation strategies needed for planetary protection .
Trajectory, structure and origin
In the first study, led by Jiri Borovicka from the Astronomical Institute of the Academy of Sciences of the Czech Republic, 15 videos from eyewitnesses were analysed, most of which were filmed on smartphones and posted to YouTube.
Dr Borovicka explained that the videos were chosen based on the angles they were filmed and then calibrated for clarity with the help of an engineer.
After the location of each video was tracked down, the sites were photographed during the night.
Using the positions of the stars from the night-time shots, the authors determined the position of the superbolide (extremely bright meteor).
"I am stunned by the amount of detail obtained from analysing smartphone footage," said Alan Duffy, a theoretical astrophysicist and cosmologist with the University of Melbourne.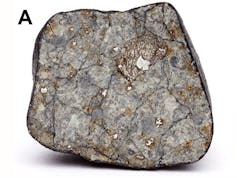 "It demonstrates the ingenuity with which the researchers used to tease out information."
By first reconstructing the path the asteroid took as it entered the Earth's atmosphere, and then modelling thousands of possible trajectories, the authors determined that the origin of this superbolide likely belonged to the Asteroid Belt that sits between the orbits of Mars and Jupiter.
They also found that the Chelyabinsk asteroid shares a very similar trajectory with the 2.2km-diameter near-Earth asteroid 860389 (also known as 1999 NC43) that had once orbited close to Earth.
This makes it likely that both asteroids once belonged to the same object, with the larger asteroid being the parent of the Chelyabinsk superbolide.
Finally, using the recorded footage of the fragmentation of the superbolide, along with the audio records of the sonic booms that followed, the researchers were able to provide estimates for the likely composition, structural strength and size of the asteroid.
Their best guess is that the object was in fact a fractured stone, in agreement with the collision origin model, roughly measuring 19 metres across.
According to Dr Duffy, these findings are a wake-up call – that a large object need not be on a direct collision course with Earth to be a threat to us.
For example, the asteroid 86039, although not likely to hit us, could still pose a danger by sending its fragments on a path towards Earth.
Power of the airburst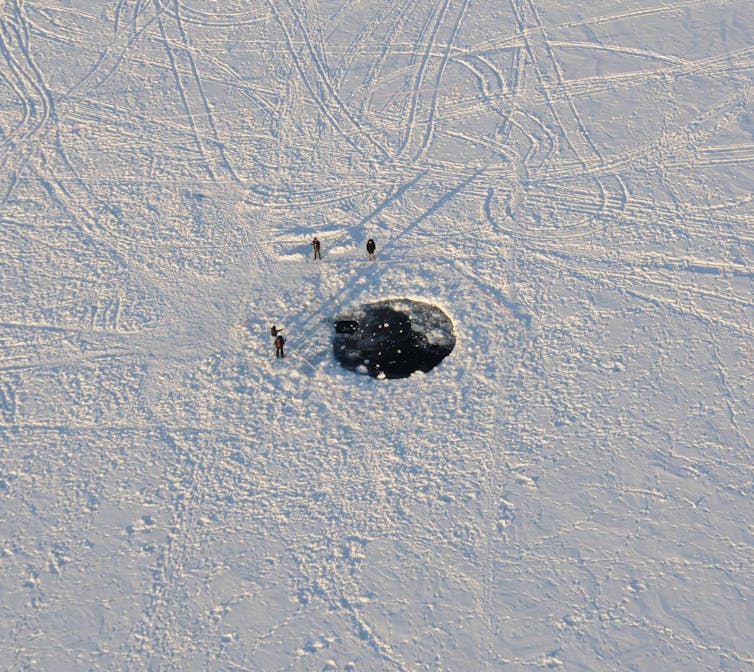 In a second study led by Peter Brown, a professor of physics and astronomy at the University of Western Ontario, the authors observed recordings from 400 amateur videos and multiple instruments (such as infrasound, seismic and US government sensors ) all over Earth.
According to Dr Duffy, such listening posts are usually used to monitor nuclear explosions.
But, because the energy from the Chelyabinsk airburst was so large, it caused a " ringing " in the Earth's surface that got picked up by seismic stations as far as 4,000 km away.
"Never before have we been able to study a meteor event of this magnitude at this level of detail. As far as I know, we have never studied an asteroid impact before, during and after the event," said Simon O'Toole, a research astronomer with the Australian Astronomical Observatory.
"This is what I call 'forensic astronomy' – to take in all the evidence about an event and infer what actually happened and why."
Collecting evidence of the ground damage caused by the airburst, which shattered thousands of windows, the authors tested their models of the resultant shockwave from the explosion.
They estimated that the airburst was as powerful as 530 kilotons of TNT exploding, roughly the strength of 30 Hiroshima bombs, and about 30 times brighter than the sun at its peak brightness.
Lastly, the authors used worldwide datasets from the past 20 years to show that existing models used to estimate airburst damage did not match the observations from the Chelyabinsk asteroid.
They predicted that the number of global impacts from other Chelyabinsk-sized objects per year was underestimated by a factor of ten.
Lucyna Kedziora-Chudczer, an astrophysics researcher with the University of New South Wales, explained that the underestimation was a result of using methods like telescopic observations of asteroids, models based on the number of lunar craters and dedicated searches for Near-Earth Objects that could be potentially dangerous.
According to Margaret Campbell-Brown, associate professor at University of Western Ontario and co-author of the study: "The Chelyabinsk airburst didn't cause as much damage from the energy released as we had expected. This is because the energy was laid down in a long trail and so the damage was spread over a longer path."
Dr Duffy believes that these findings present both good and bad news.
"The good news is that the damage from 'killer asteroids' is significantly less than what the models estimate. The bad news is that the number of collisions of these Chelyabinsk-sized objects per year have been greatly underestimated," he said.
"So even though each asteroid may do less damage individually, they are much more common.
"It is therefore vital that we invest in newer, more powerful telescopes so that the sky can be surveyed more carefully."
Damage assessment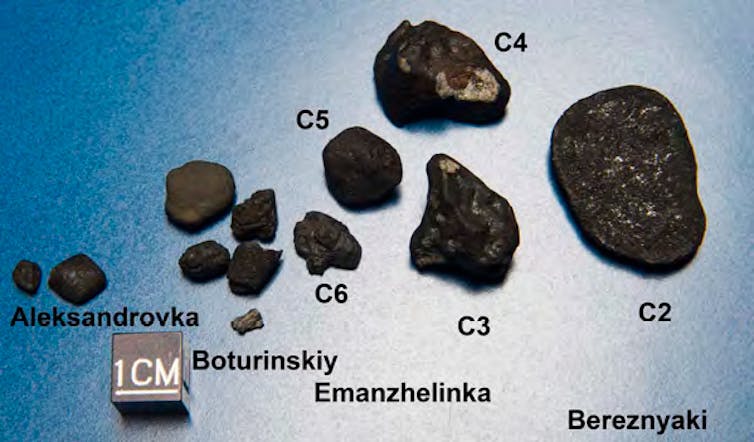 The authors of a third study, led by Olga Popova from the Russian Academy of Science, visited 50 villages in outlying Chelyabinsk in the weeks following the airburst.
They counted the homes damaged by meteor fragments and the number of people injured by the shockwave and radiation, which included UV and thermal burns as well as retinal damage.
"This data is significant because it shows that, even though the asteroid fell to Earth already severely weakened and its smaller fragments limited the damage on the ground, people still suffered burns from the UV glow of the very hot fireball," said Dr Duffy.
The findings also included an exhaustive analysis of the mineralogy of the recovered fragments from the Chelyabinsk meteor.
The mineralogy reports suggest that the Chelyabinsk object was a relatively rare LL5-type meteorite, which is a low-iron, low-metal, stony chrondrite material made of silicates and other minerals compressed together, said Dr Kedziora-Chudczer.
Using robust Uranium-Lead, the authors determined the asteroid was about 4.4 billion years old.
But what is unusual is that the surface of the Chelyabinsk meteor appears to have been exposed to cosmic rays for only one million years, which is insufficient time for the object to have split from its larger parent.
Based on this, the authors believe that the culprit is likely Earth itself.
It is possible that the parent asteroid, thought to be billions of years old and originally from the Asteroid Belt, came close to Earth and got pulled apart by Earth's gravity, or from a collision with another asteroid.
The fragments then fell towards Earth over the next million years.
Dr Duffy warns that with the larger remains of the parent object still out there, we are at risk of possibly being hit even though there is no evidence to suggest that another fragment is on its way to us.
If, like in Chelyabinsk's case, the asteroid is small and faint and coming at us from the direction of the sun, it would be next to impossible for a ground-based survey to see such an asteroid before the impact, explained Dr Campbell-Brown.
Dr Kedziora-Chudczer agreed, saying: "That is why it is important to learn how often such bolides can enter the area that may send them on the collision course with Earth."
Workplace Learning Co-ordinator / Lecturer in Social Work
Clinical Programs Coordinator
Data Engineer
Associate Professor/or Senior Lecturer in Pharmaceutical Sciences
Trustee Board Member
share this!
March 9, 2023
This article has been reviewed according to Science X's editorial process and policies . Editors have highlighted the following attributes while ensuring the content's credibility:
fact-checked
trusted source
High-fidelity simulation offers insight into 2013 Chelyabinsk meteor
by Paul Rhien, Lawrence Livermore National Laboratory
Provided by Lawrence Livermore National Laboratory
Explore further
Feedback to editors
Fast radio bursts from distant neutron stars resemble earthquakes rather than solar flares
8 minutes ago
Epiphytes, amazing plants like moss and bromeliads found in trees, face growing threats
Mummified poop reveals pre-Columbian cultures of the Caribbean consumed a diversity of plants
Drug-filled nanocapsule helps make immunotherapy more effective in mice
Using different flours for sourdough fosters different bacteria—and flavors
Alternative method cuts time for computer simulation of absorption spectrum from days to hour
Novel biomaterial delivers medication directly to fish gut
2 hours ago
Experiencing record-breaking heat days affects perception of weather trends, study shows
Study clearly identifies nutrients as a driver of the Great Atlantic Sargassum Belt
With Psyche, a journey to an ancient asteroid is set to begin
Relevant physicsforums posts, how can we be sure that leavitt's law works.
4 hours ago
Radio Telescope - Home Built
22 hours ago
Sample and Return of Asteroid Bennu - live on Oct 20, 2020 at 1720 GMT
Oct 10, 2023
Supernova Ejection: How Large Are the Chunks?
Oct 9, 2023
Is the Sun's photosphere fluorescent?
Why isn't there an effort to name non-stellar celestial objects.
More from Astronomy and Astrophysics
Related Stories
Chelyabinsk a decade on: The sun's invisible asteroids
Feb 15, 2023
The Tunguska explosion could have been caused by an asteroid that still orbits the sun
May 20, 2020
What part of a space rock survives all the way to the ground?
Aug 8, 2022
NASA simulates asteroid impacts to help identify possible life-threatening events
Jun 30, 2017
Image: Vapour trail of the 2013 Chelyabinsk asteroid
Feb 15, 2018
'Rubble pile' asteroids nearly impossible to destroy, study suggests
Jan 23, 2023
Recommended for you
NASA asteroid sample contains life-critical water and carbon
Removal of magnetic spacecraft contamination within extraterrestrial samples easily carried out, researchers say
3 hours ago
Study inspects large-scale turbulence in the galaxy NGC 6946
5 hours ago
NASA to unveil first images of historic asteroid sample
10 hours ago
Dust cloud from two colliding ice planets dims light of parent star
Let us know if there is a problem with our content.
Use this form if you have come across a typo, inaccuracy or would like to send an edit request for the content on this page. For general inquiries, please use our contact form . For general feedback, use the public comments section below (please adhere to guidelines ).
Please select the most appropriate category to facilitate processing of your request
Thank you for taking time to provide your feedback to the editors.
Your feedback is important to us. However, we do not guarantee individual replies due to the high volume of messages.
E-mail the story
Your email address is used only to let the recipient know who sent the email. Neither your address nor the recipient's address will be used for any other purpose. The information you enter will appear in your e-mail message and is not retained by Phys.org in any form.
Newsletter sign up
Get weekly and/or daily updates delivered to your inbox. You can unsubscribe at any time and we'll never share your details to third parties.
More information Privacy policy
Donate and enjoy an ad-free experience
We keep our content available to everyone. Consider supporting Science X's mission by getting a premium account.
Your Privacy
This site uses cookies to assist with navigation, analyse your use of our services, collect data for ads personalisation and provide content from third parties. By using our site, you acknowledge that you have read and understand our Privacy Policy and Terms of Use .
E-mail newsletter
Chelyabinsk meteor explosion over Russia 10 years ago was a planetary defense wake up call
10 years ago today, the Chelyabinsk meteor explosion showed why we need better methods of detecting and tracking near-Earth asteroids.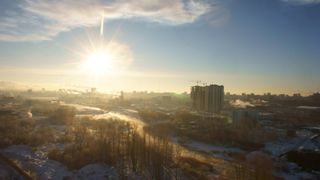 On Feb. 15, 2013, Paul Chodas, manager of the Center for Near-Earth Object Studies (CNEOS) at NASA's Jet Propulsion Laboratory (JPL) in California, was preparing for a NASA TV segment on the flyby of a near-Earth asteroid, 2012 DA14, which was expected to zoom within 17,200 miles (27,680 kilometers) of Earth.
During this prep work, Chodas was sent a YouTube clip of a large fireball exploding in the skies over Chelyabinsk, a city in the Ural region of Russia.
Chodas was skeptical at first. "Initially, there was a lot of confusion. People thinking, 'Oh, we got our prediction wrong.' And I assured them no, we knew exactly where that asteroid was, and it was passing through the GEO [geostationary] belt. But this Chelyabinsk asteroid was just an entirely independent event coming from a different direction," Chodas told Space.com.
As it turned out, the videos Chodas was sent showed a 59-foot (18 meters) near-Earth asteroid exploding in the atmosphere after surprising scientists by coming from the direction of the sun, a blind spot for telescopes and other sensors on the ground. The resulting explosion caused millions of dollars of damage throughout Chelyabinsk and injured thousands of residents across an area hundreds of miles wide. Most injuries were caused by broken glass, although hundreds of Chelyabinsk residents suffered eye damage from the blast that briefly lit up the skies more brightly than the sun. A few dozen reported burns from the intense ultraviolet radiation caused by the blast.
Related: See photos of the Chelyabinsk meteor explosion
Ten years later, the Chelyabinsk meteor explosion and the damage it caused underscore the need for asteroid-tracking telescopes such as NASA's NEO Surveyor , planetary defense missions such as the Double Asteroid Redirection Test , and research organizations like the CNEOS . While there are currently no known asteroids that are on a collision course with Earth, unexpected objects routinely crash into the atmosphere with only a few hours notice . And in the case of Chelyabinsk, sometimes asteroids can arrive undetected through blind spots in our detection capabilities.
Related: Planetary defense: Protecting Earth from space-based threats
Nevertheless, there is no need to lose sleep because of the asteroid threat. "There are no known large asteroids which have any significant chance of hitting the Earth," Chodas assured us.
After the Chelyabinsk meteor exploded, infrasound sensors designed to detect nuclear detonations helped scientists determine that the blast was indeed incredibly powerful. "This was a big event, the largest one we've ever actually measured," Chodas said. "On our fireballs page, which measures all the major impact events, this was by far the largest. So that was just an amazing experience, I have to say."
Initially, the explosion was estimated to be between 300 and 400 kilotons, but more recent estimates put the size at 500 kilotons. By comparison, the Fat Man nuclear warhead dropped on the Japanese city of Nagasaki during World War II had a yield of 21 kilotons.
Chodas added that it's fortunate that the event was initially recognized for what it was and not misconstrued as some sort of military event. Chelyabinsk Oblast, the administrative region of which the city of Chelyabinsk is the seat, is home to the All-Russian Institute of Technical Physics , one of two facilities in Russia that manufacture nuclear weapons.
"But of course, it was way bigger than you would expect from any sort of attack on the city. So I think I'm happy that that was the initial reaction, and that the correct initial reaction was that it was a natural event," Chodas said.
Read more: Russia meteor blast is biggest in 100 years
While Chelyabinsk was indeed a natural event, the sheer size of the meteor makes it stand out among the many smaller impacts that occur routinely in the atmosphere. While smaller meteor impacts and fireballs are somewhat common, impacts such as Chelyabinsk or the Tunguska event 100 years prior are far rarer due to the fact that larger objects are exponentially less common throughout the solar system than smaller ones.
"It all depends on what size you're talking about," Chodas said. "I mean, small objects hit us every day. You can go out and see meteor showers, and those are little pebble-sized objects, which are extremely numerous. That's why those impacts are common. And that's a hard thing to understand. As you go up to larger and larger sizes, the impacts become less and less frequent. And that's an exponential drop off, by the way. So that's important to understand."
Chodas added that, despite the frequent headlines that sensationalize any "close" pass by an asteroid, the distances that fall under the definition of near-Earth can be misleading. For example, an asteroid called 2005 YY128 will pass by Earth on Feb. 15 at a distance of 2.8 million miles (4.5 million km), an encounter that has generated a fair amount of media buzz but presents no danger to us at all.
"That's only astronomically close," Chodas said. "So the important thing, hopefully, for the public to understand is that a lot of these close approaches are quite distant. And we know the trajectories very precisely." Chodas added that 2005 YY128 has been tracked by CNEOS for 17 years and its orbit has been accurately predicted to within 100 miles (160 km). "So there's just no chance that it could pose a hazard," Chodas added.
Read more: Russia meteor blast was largest detected by nuclear monitoring system
One reason for these constant headlines is the fact that NASA and other space agencies are detecting asteroids and other space rocks at a much more frequent pace thanks to several initiatives the agency has undertaken in recent years.
The asteroid "discovery rate has dramatically increased," Chodas said.
— After DART's incredible asteroid impact, the science is only beginning
— How big is the asteroid threat, really?
— Just how many threatening asteroids are there? It's complicated.
Projects like NASA's upcoming NEO Surveyor asteroid-hunting telescope will help identify and track these objects with greater sensitivity than before. Using infrared sensors, the space telescope will be able to search for multiple near-Earth objects at once. "I like to make the analogy that searching for asteroids is like fishing in the ocean," Chodas said. "And really, if you want to catch more fish, you need a bigger net."
Current NEO detection and tracking capabilities aren't quite sensitive enough to spot distant objects, but NEO Surveyor should help remedy that, enabling NASA to detect and catalog asteroids at much farther distances than current technologies enable. "And that's a really important goal, because our biggest, strongest defense against an asteroid impact is to discover the asteroid early. And to do that, you need a next-generation capability," Chodas explained.
NEO Surveyor is scheduled to launch in June 2028. For more information on near-Earth objects and efforts to study and catalog them, visit the CNEOS website .
Follow Brett on Twitter at @bretttingley . Follow us @Spacedotcom , or on Facebook and Instagram .
Join our Space Forums to keep talking space on the latest missions, night sky and more! And if you have a news tip, correction or comment, let us know at: [email protected].
Get the Space.com Newsletter
Breaking space news, the latest updates on rocket launches, skywatching events and more!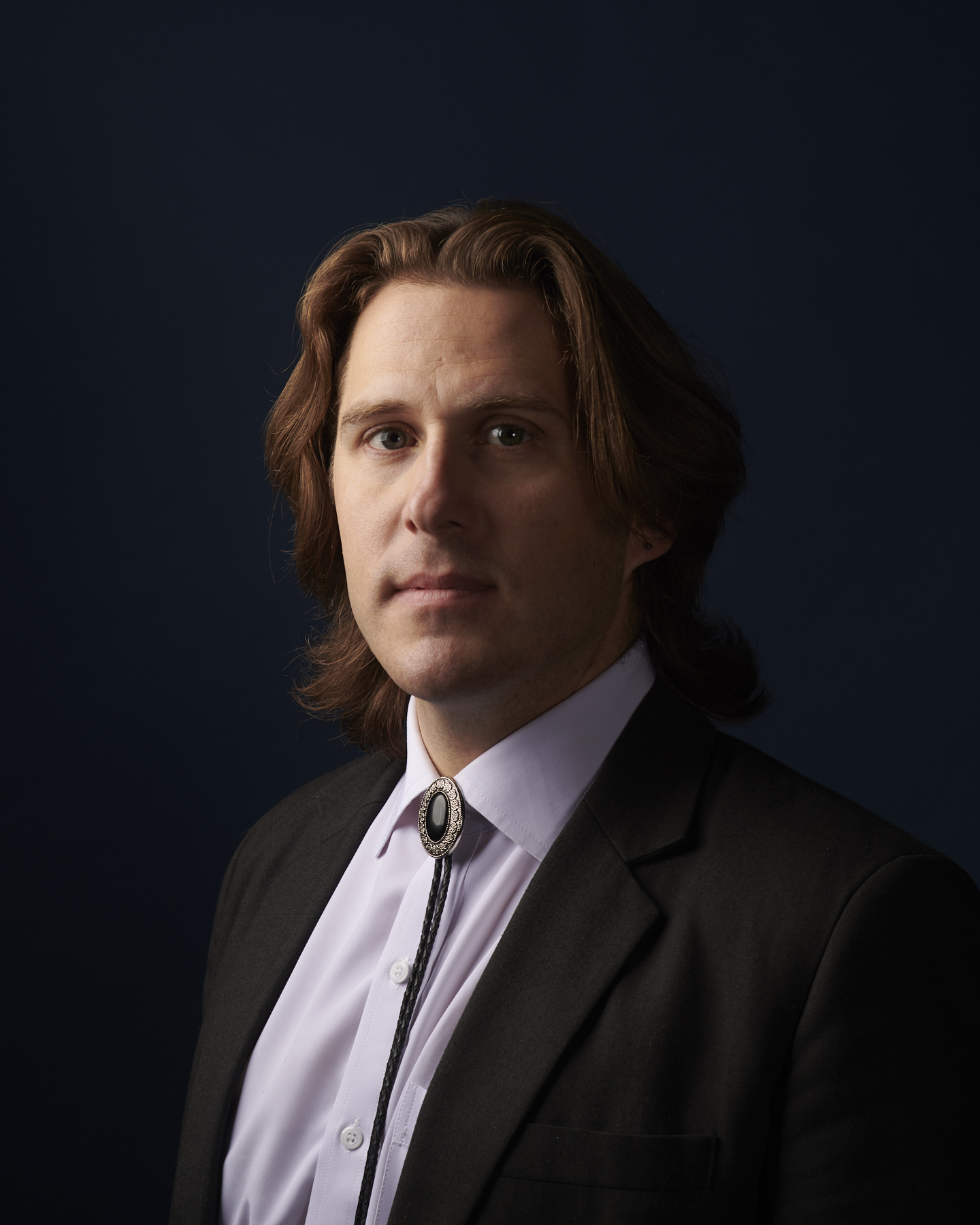 Brett is curious about emerging technologies, alternative launch concepts, anti-satellite technologies and uncrewed aircraft systems. Brett's work has appeared on Scientific American, The War Zone, Popular Science, the History Channel, Science Discovery and more. Brett has English degrees from Clemson University and the University of North Carolina at Charlotte. In his free time, Brett enjoys skywatching throughout the dark skies of the Appalachian mountains.
Studying space weather can help address space debris. Here's how
Gaia telescope's new data reveals 'goldmine' of over 500,000 undiscovered stars and more
James Webb Space Telescope spotlights gorgeous young stars in a galaxy next door (photo)
Most Popular
By Alexander Cox October 10, 2023
By Jase Parnell-Brookes October 10, 2023
By Jeff Spry October 10, 2023
By Kimberley Lane October 10, 2023
By Robert Lea October 10, 2023
By Elizabeth Howell October 10, 2023