'The Revenant' Shooting Locations

Acclaimed Mexican screenwriter and filmmaker Alejandro G. Iñárritu's 2015 drama survival western ' 'The Revenant' is undoubtedly one of the most influential films of the past decade. Although not everyone's cup of tea with its long drawn out runtime, grisly imagery and a general lack of dialogue, 'The Revenant' was nonetheless a technical masterpiece, meticulously crafted to provide the viewer with an experience more authentic and visceral than any other.
The film is also known for being the straw that finally broke the camel's back and got actor Leonardo DiCaprio his first ever Academy Award for Best Actor after decades of cruel snubs. All in all, 'The Revenant' was showered with numerous accolades including three Golden Globe Awards, five BAFTA Awards, and three Academy Awards.
If you were wondering what are 'The Revenant' filming locations, read on to find out everything we know.
Where Was The Revenant Filmed?
The plot of 'The Revenant' is based on true events and takes place almost entirely on the American frontier in Montana and South Dakota in 1823. The locations featured in the movie include snow topped hills, vast wilderness and fast flowing waters. Of course, both those locations in the real world have long been civilized and no longer represent the brutal American frontier of the early nineteenth century. Therefore, alternate locations were required for the filming.
'The Revenant' was filmed primarily in a number of locations in three countries – Canada, Argentina, and the United States. Principal photography began in October of 2014 and was expected to wrap up in April or May of 2015. However, the ambitious nature of the film's cinematography, which was filmed entirely using natural light, meant that the filming took longer than anticipated and stretched well into August 2015.
Check out this photo of the cast and crew of 'The Revenant':
The filming of The Revenant ended. Leo has shaved his beard!! pic.twitter.com/4kcI9WYVci — Enrica Basiricò (@Enrica_b99) August 23, 2015
Alberta, Canada
Canada served as the primary filming location for 'The Revenant' and the majority of the film was shot here. The secluded Bow Valley in Alberta Canada is a prominent filming location for 'Revenant', perfectly encapsulating the harsh realities of the wild American frontier. Filming here was an extremely challenging task, as temperatures would regularly drop below -30 C.
The battle scene with the Native Americans was filmed at Morley, a First Nations settlement of the indigenous people within the Stoney Indian reserve in southern Alberta.
Another prominently featured location in Alberta is the Badlands of Drumheller, also known as "Dinosaur Valley". This is the location where John Fitzgerald first spots a meteor. Fitzgerald's journey through the mountains was filmed near the Fortress Mountain Resort near the Kananaskis Trail in Kananaskis Country.
Check out this picture of actors Tom Hardy and Paul Anderson while filming in Canada:
#TomHardy and Paul Anderson in Canada filming The Revenant! Thanks Tom!!!!! Sept. 22, 2014. pic.twitter.com/I7To5rNFT4 — THAS (@TomHardyTHAS) September 22, 2014
British Columbia, Canada
The filming location for the most iconic scene in 'The Revenant', the bear attack, is the beautiful Squamish Valley in British Columbia, Canada. On set, filming was done at the Mammoth Studios in Burnaby, British Columbia, which is where films like 'Man of Steel' and 'Night at the Museum: Battle of the Smithsonian ' were also filmed.
Kootenai Falls, Libby, Montana
Limited filming for the waterfall scene where Glass gets trapped in fast flowing waters was filmed at the picturesque Kootenai Falls near Libby, Montana.
Ushuaia, Tierra del Fuego, Argentina
While the initial plan was to film the entire movie in Canada itself, delays in the production meant that the weather had become too warm by the time the climax of 'The Revenant' was being filmed. Therefore, director Iñárritu decided to move the shoot to the town of Ushuaia in the Tierra del Fuego archipelago in Argentina. This is the location where Glass and Fitzgerald have their final climactic showdown.
Check out this picture of actor Tom Hardy while filming in Ushuaia:
#TomHardy in Ushuaia while filming The Revenant. Thanks to Gabriel for this pic (Tom has snow on his face *lol*) pic.twitter.com/rwfZawDZy3 — THAS (@TomHardyTHAS) August 13, 2015
The Revenant Cast, Crew and Plot
The cast of 'The Revenant' features 'Inception' actor Leonardo DiCaprio as Hugh Glass, ' Mad Max: Fury Road ' actor Tom Hardy as John Fitzgerald, ' Ex Machina ' actor Domhnall Gleeson as Andrew Henry, ' Midsommar ' actor Will Poulter as Jim Bridger, and 'The Miseducation of Cameron Post' actor Forrest Goodluck as Hawk as part of the main cast.
'The Revenant' is directed by Mexican filmmaker Alejandro G. Iñárritu. He is best known for films such as the 2006 psychological drama 'Babel' and the Academy Award winning 2014 black comedy ' Birdman or (The Unexpected Virtue of Ignorance) '.
The story line of 'The Revenant' is based on the experiences of Hugh Glass, an American frontiersman, hunter, and explorer nearly two centuries ago in 1823. During an ill-fated exploring expedition, Glass is brutally attacked by a grizzly bear and sustains near fatal injuries. Considering him to be close to death, a member of his hunting party named John Fitzgerald decides to abandon him and kills his young son Hawk. A devastated Glass must display unprecedented levels of courage and impetus as he tries to survive the deadly American frontier and track down the treacherous Fitzgerald to realize his vengeance.
SPONSORED LINKS
Movie Explainers
TV Explainers
About The Cinemaholic
Where was The Revenant filmed? Guide to all the Filming Locations
The Revenant Locations
Atlas of Wonders is looking for wonderful Filming Locations all around the world. We are constantly updating and improving our posts with new details and images. Follow us here:
Great, great film. I can definitely see the extents taken to film. We live very near Libby Montana. It is beautiful there. Thank you for all efforts to film this movie.
Oscar for best cinematography. Hands down!
Waiting to see this movie,looks like it's finally going to happen today. I am very,very excited,wish Hollywood would make more like this they're AWESOME.
Having just been in a scene of the upcoming film Sully, nice warm, controlled environment, and seeing how hard everyone works, and now just having seen this film, I am in awe of everyone who worked on these shoots.
Great landscapes, the most interesting thing about the movie. I love Ushuaia!
One of the most amazing, gritty films I've ever seen. Magnificent!
Amazing gods Beauty❤ all around the world!!! And My 2 Favorite Men Leonardo DiCaprio(my#1) and Tom Hardy ❤
Kananaskis Country is a Provincial Park, not part of a National Park. The pictures are great but some picture titles and locations are wrong. Mt Isabel is nowhere near Spray Lake Road which comes out at Canmore which is 30 minutes drive east of trail head to Mt Ishbel, which is approx 10 km NW of Banff. Picture labelled Dead Man's Flat which is just east of Canmore (which is 1 hr west of Calgary) is most probably near Drumheller Badlands (which is about 2 hrs NE of Calgary).
Wow could you be more angry about it? If you read closely it sounds like it's all speculation.
Wow... If read a bit closer it sounds like most of these are speculation
Just returned from a three week camping trip into Banff Nat'l. Park, Canmore and Kootenai Nat'l. Park area.....................It's all beautiful!!!!! JTee
Thanks a lot for your comment, Hugh. About the Badlands, the previous caption already says "this screenshot and pictured below, the Badlands of Drumheller". Sorry, I know that it may be confusing...
Great movie But in real life it took place in South dakota and nebraska
One of best films seen in a v long time lot of rubbish out these days Tom hardy is brilliant
Unbelievable film. Landscape and acting was incredible. Absolutely the best film I've ever seen.
Fantastic movie. Put yourself there & you'll enjoy it even more.
Just saw the "Revenant". Landscape was breath taking.Grizzly attack was very hard to watch. Dicaprio screams of pain was bone chilling. Alot of bloody scenes.Fantastic movie!!
A powerful movie but dialogue was very hard to understand.Acting was brilliant but way to much profanity. Totally unnecessary for this film.
F***ing may not have even been part of English language in that time period. Agreed. Unnecessary language.
That's how men speak.... Hard to understand if you're not one.
Oh it's imperative to speak and use the language the way they did, but it's okay to fabricate the entire story accept for Hugh Glasses name.
Awesome movie and first I've seen where Leonardo carries the film well. Although he does so here by mumbling most of his dialogue. Was this acting? Still a riveting film.
Incredible acting, Leo doesn't have to speak, he can tell a storybwith his facial expressions, especially the one at the end. Man literally looked like he went through hell
I just had the incredible experience if watching this movie, I went right there with him, could smell the trees, feel the blood pouring, find the will to stand again ..took my breathe way.
I too found it hard to understand some of the dialogue. Felt I was missing a lot in some areas, especially when speaking with his son. Why didn't they cook the buffalo meat as long as there were 3 fires blazing....
When your starving cooking takes to long. Just saying.
Loved the movie, saw it twice, loved the feeling that you were there in the experience, falling off the cliff, being attacked by the bear, the wide angle lens that didn't cut scenes too much trying to get human perspective, as if it was live and real, the fog and blood on the camera lens, the sounds of the forest, wind, and snow, the pain, hunger, etc., the fact that the actors were put in the real harsh environments, acting was phenomenal, Leo's best film yet. Also, the dissonant music going on and off throughout the movie, the bear scene without any music, pure raw bear maul. Ome thing that I want to comment on was the language critic above. I get it, but most of those guys talked like that back then, couldn't understand them, cursing, but that didn't bother me knowing the culture at that time. I actually liked that Leo and others didn't talk as much. A movie doesn't have to have too much talking to be a great movie, just as long as you know the story. One of my favorite man movies now.
Amazing brilliant!!! Decaprio deserves an Oscar for this one. Hopefully the academy will do him right this time! I was so caught up in the movie I had my hoody on and over my head. I felt like I was there freezing and HELLOOOO, I am in Hawaii. Superior!!!!
A great movie from yet again an amazing talented actor!! Loved ever minute of this!!
Wonderful movie to watch, Leonardo DeCarlo was excellent! Scenery out of this world, some brutal parts, Leonardo deserves to win an Academy Award for this unique movie!!!!
Beautiful scenic views. The movie was awesome. Hopefully there will be lots of Oscars won for this win. Go get em Leo!
Excellent movie!!! Nature's backdrop was breathtakingly gorgeous!!!
This film is truly brilliant, awe inspiring, beautiful and most of all teaches us the will to survive.
this movie took my breath away. I thought it was an incredible film. it had us on the edge of our seats in suspension as the tale unfolds. Leonardo was amazing. this is award wining material. loved it, would definitely see it again
I liked how Glass returned to the woods after barely escaping them. His tenacity is the truest definition of bad-ass. I never was bored for a moment during this incredible film. The scenery was my favorite part. Kudos to the director for going to these great lengths to film. Legendary!
Wonderful film, wonderful performances, being from hot Australia, the scenery blew my mind, I felt for Leo crawling around a lot of the movie on his belly, it must have been hell. The makeup was incrediable, his flesh tears looked so real. Congrats to all concerned, great movie and congrats Leo, well deserved BAFTA and probably overdue if you do end up taking home the OSCAR
HE WON. SO GREAT FOR THE MAN AND HIS FIRST OSCAR.
Besides great nature at display and superb acting, cast of native characters looked authentic. Southern dialect added to the authenticity of characters. Maybe one needs to see it once again to catch the entire story with context. Superb movie!
. . good movie, great effort by everyone and hats off for the director's persistence and cinematographer's brilliance in capturing the soul of the movie through realistic eye of the camera . . probably the most gripping since Mel Gibson's Apocalypto . . .
Absolutely love this film! Definitely in my top 10 ever!
What an amazing movie! The scenery was amazing and Leonardo DiCaprio couldn't of played the role any better. Definitely recommend this movie.
Wow - the scenery was breathtaking with the majestic mountains with and without snow. I loved the movie - no wonder Leo also won a Granmy award...
This was based on the true. Life story of John Colter and it took place in and around Three-Forks, Montana. Jim Bridger was a trapper with John Colter at times. Read up on John Colter. The script was torn from the history books with the standard Hollywood changes so as to not have to pay for the historic rights of families.
I went to the theaters to see this movie and was blown away. The acting incredible and the scenery was stunning. I was entranced from start to finish. I have always enjoyed many movies Leo DiCaprio had made but this one he outdid himself, definitely Oscar worthy. Im glad this won best movie, director and Leo for leading man, well deserved.
Just finished the movie and feel as though I've grown some chest hair (am female)... great acting and filming, awesome scenery. Haven't enjoyed a movie this much since Last of the Mohicans.
Bit late to the party but blown away by this film. Gripping from start to finish.
great use of location. only seeing it after all the hype. well worth it
Nice movie with nice location.
All comments are reviewed prior to publication
Where was The Revenant filmed? Filming locations in Canada and America for the Leonardo DiCaprio movie
From snow-capped mountains to frozen rivers, many impressive settings were used.
The Revenant , the 2015 movie starring Leonardo DiCaprio , follows a man on an epic journey of survival and revenge.
Left for dead after a bear attack, DiCaprio's character, Hugh Glass, travels through the wilderness, through stunning scenery featuring snowy lands, forests and rushing rivers.
The film is set in 1823 Montana and South Dakota, but where were the actual filming locations ?
Where was it all filmed?
Although the film is set in the US, most of it is actually filmed in Canada .
According to the Atlas of Wonders website , many scenes were shot near Calgary in Alberta, Canada.
Kananaskis Country, a system of parks in the mountain ranges in the Canadian Rockies, is a key filming location.
The vast landscape, with snow-capped mountains , forests and waterways, make a fitting setting for the animal-skin clad frontiersman, played by DiCaprio, to explore.
Bow Valley in Alberta is another important location, with a striking river flowing through it.
Leonardo DiCaprio has previously said in an interview with Wired, "getting in and out of frozen rivers" was perhaps the biggest test of endurance during filming and that The Revenant as a whole, was "the most difficult film" he had ever done.
Squamish Valley and the Squamish Rainforest in British Columbia were also seen in the film at an important moment. Squamish is the setting for the bear attack that started off the whole story, which results in Hugh Glass being left for dead by his fellow fur trappers.
According to the District of Squamish website , the region is "located in prime bear habitat" and the animals are mainly active between March and December, though "some may not hibernate if they find non-natural food sources".
The film did not use a real bear for the attack scene.
Fortress Mountain was used to film some scenes, including one point where an avalanche happens.
Scenes were also filmed in Montana in the US, specifically at the Kootenai Falls near Libby.
Tough conditions
The director Alejandro González Iñárritu aimed to only shoot using natural light so filming hours were limited each day.
Much like the journey DiCaprio's character goes on, filming The Revenant was not easy. Most of the filming was done outside, so the film crew and actors had the weather, which was often bitterly cold and sometimes wet, to contend with.
However, a lack of snow became an additional problem, leading to the production crew having to change tack and heading to Argentina in South America to film a few scenes at the Olivia river near Ushuaia, Tierra del Fuego.
Most Read By Subscribers
More from culture.
On TV tonight, Ashley Jensen takes over from Douglas Henshall as Shetland's lead detective
King Lear is naff - Kenneth Branagh needs to stop directing himself
Rhod gilbert's documentary is a brutally honest account of life as a cancer patient, johnny mercer turns feral in banged up, a damning indictment of the prison system, caster semenya's the race to be myself made me gasp, 7 reasons apple tv+ is worth the money – even after the price hike.

Where were the Revenant Filmed Filming Locations Revealed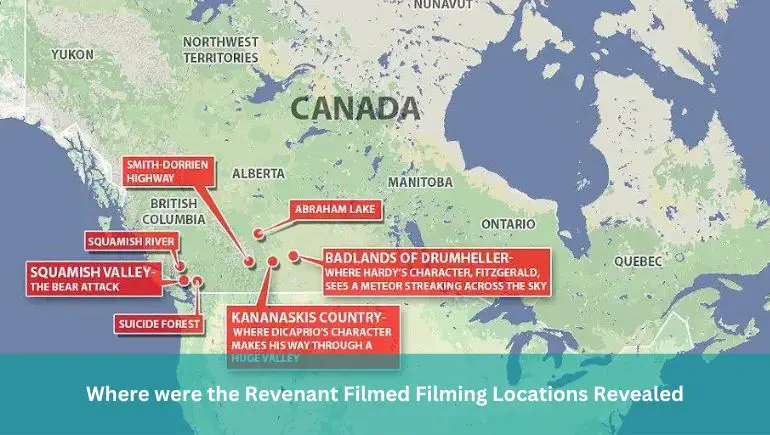 The Revenant was filmed in various locations across Canada and the United States. According to IMDb, some of the filming locations include British Columbia, Alberta, Montana, South Dakota, and Wyoming.
The Revenant, starring Leonardo DiCaprio, was filmed in various locations across North America. According to the website Film Locations Revealed, much of the movie was filmed in Canada, specifically in the provinces of Alberta and British Columbia.
The majority of the outdoor scenes were shot in Alberta's national parks, including Banff National Park and Kananaskis Country.
In British Columbia, several scenes were filmed at Hat Creek Ranch, which is a working cattle ranch that also serves as a popular filming location for other movies and TV shows.
Some of the other filming locations used for The Revenant include Los Angeles (for interiors), Montana (for exteriors), and South Dakota (for a scene set in Wyoming).
What River Was Used in Filming The Revenant?
The Revenant was filmed along the Bow River in Alberta, Canada. The river was used for several key scenes in the film, including the scene where Hugh Glass is attacked by a bear.
Where are the Waterfalls in The Revenant?
There are three waterfalls in The Revenant. Two of them are located in the middle of the movie, while the last one is at the very end. The first two waterfalls are unnamed and unimportant to the plot, but they do provide a nice backdrop for some of the scenes.
The third waterfall, however, is called Rainbow Falls and plays a significant role in the story. Rainbow Falls is located in Canada's Banff National Park. It's a beautiful spot that's definitely worth a visit if you're ever in the area.
In The Revenant, it's where Hugh Glass (played by Leonardo DiCaprio) finally catches up to John Fitzgerald (played by Tom Hardy), who had earlier betrayed him and left him for dead. After a long and brutal fight, Glass manages to kill Fitzgerald by throwing him over Rainbow Falls to his death.
Why Did the Filming of the Movie The Revenant Have to Relocate to a Different Location?
The Revenant, a 2015 American historical drama film directed and co-produced by Alejandro G. Iñárritu, was originally set to be filmed in British Columbia, Canada.
However, the production had to relocate to a different location due to unforeseen circumstances. The main reason for the relocation was because of the uncooperative weather conditions in British Columbia.
The area experienced an unusually warm winter, which caused problems with the film's planned shooting schedule. In addition, there were concerns about the safety of the cast and crew due to avalanches and other potential hazards. Ultimately, it was decided that it would be best to move the production to Argentina and Chile.
These locations provided more favorable conditions for filming and also allowed the production to take advantage of tax incentives offered by both countries.
Where was The Revenant Bear Scene Filmed?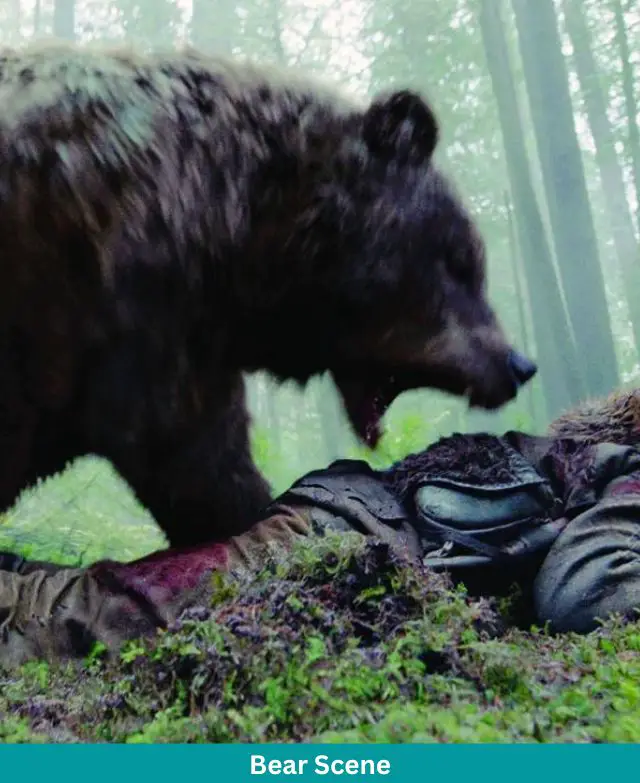 The Revenant Bear scene was filmed in Canada. Director Alejandro G. Iñárritu and cinematographer Emmanuel Lubezki chose to shoot the film in several remote locations in Canada including British Columbia, Alberta, and Southwestern Ontario to take advantage of the natural landscape.
The crew faced difficult conditions while filming, including extreme cold and avalanches.
In order to create the believable illusion that actor Leonardo DiCaprio was attacked by a real bear, the production team used a combination of CGI and animatronics. Visual effects artists at Industrial Light & Magic (ILM) worked on creating the digital bear, while Legacy Effects built a practical bear suit that could be worn by a stunt performer.
In addition, ILM also created digital doubles of both DiCaprio and the bear suit wearer to fill in any gaps.
While some viewers may have been fooled by the final product, others were quick to point out that certain shots looked fake.
However, Iñárritu has defended the use of CGI, saying that it would have been impossible to achieve the same level of realism with practical effects alone.
God Was Giant Squirrel The Revenant Film Location
The Revenant True Story
The Revenant is based on the true story of frontiersman Hugh Glass. In 1823, Glass was hunting with a group of men in the Dakota Territory when he was attacked by a bear. The bear mauled him badly, leaving him with severe injuries.
His companions abandoned him, thinking he would not survive. But Glass refused to die. He crawled for miles until he reached safety.
Then he set out to track down the men who had left him for dead and get his revenge. The Revenant is an amazing story of survival and revenge. It is also a reminder of the harsh realities of life on the frontier in the early 1800s.
If you are interested in learning more about Hugh Glass and his incredible story, I recommend checking out these resources: -The Revenant: A Novel Based on a True Story by Michael Punke
Where was the River Scene in The Revenant Filmed
The River Scene in the movie Revenant was filmed on the Kootenai River in Montana. The Kootenai River is a tributary of the Columbia River and runs through the Kootenai National Forest. It is one of the few remaining wild rivers in North America.
The river scene was shot over a period of four days. The crew used three cameras to capture different angles of the action. They also used special effects to create the illusion of a larger river.
The river scene is one of the most important scenes in the movie, as it sets up the story's central conflict. In the scene, Hugh Glass (played by Leonardo DiCaprio) is attacked by a bear and left for dead by his fellow hunters. He then has to find his way back to civilization, using whatever means necessary.
Filming such an important scene on a real river presented some challenges for the crew. But they were able to overcome them and create an unforgettable scene that perfectly captures the spirit of the movie.
How Cold Was It Filming The Revenant
It's no secret that filming The Revenant was a grueling experience for everyone involved. The cast and crew had to endure freezing temperatures and difficult conditions in order to bring this story to life. But just how cold was it?
According to reports, the average temperature during filming was a bone-chilling -25 degrees Celsius (-13 degrees Fahrenheit). And it wasn't just the occasional cold day either – this went on for months. To make matters worse, there were also high winds and oftentimes blizzards.
All of this made for a very challenging shoot, but ultimately it was worth it. The Revenant is an incredible film that wouldn't have been possible without the dedication of everyone involved.
So next time you complain about the cold weather, think of those poor souls who had to film in it!
Read More: How Much Will Ferrell Make From Elf Every Year?
How Long Did It Take to Film The Revenant
It took 156 days to film The Revenant, which was shot entirely in natural light. Director Alejandro G. Iñárritu wanted to avoid using CGI as much as possible, so the cast and crew had to brave some extreme conditions, including -30°C temperatures in Alberta, Canada.
Lead actor Leonardo DiCaprio spent a lot of time researching his character, Hugh Glass and even went on a diet of bison meat and raw fish to gain weight for the role.
He also insisted on doing as many of his own stunts as possible, which led to him getting injured several times during filming.
The Revenant was released in December 2015 and went on to earn over $532 million at the box office worldwide. It also won three Academy Awards, including Best Picture and Best Actor for DiCaprio.
How was the Bear Scene Filmed in The Revenant
The bear scene in The Revenant was one of the most talked about scenes in the movie. It was a pivotal moment in the story, and it was also a very intense and harrowing scene to watch. Many people have wondered how this scene was filmed, and there is actually a lot of interesting behind-the-scenes information about it.
First of all, the bear itself was not real. It was created using a combination of CGI and animatronics. The animatronic bear head weighed over 100 pounds, and it took a team of puppeteers to operate it.
The rest of the bear's body was created using CGI. The actors who were portraying Hugh Glass (Leonardo DiCaprio) and his son Hawk (Forrest Goodluck) did an amazing job during this scene. They both had to undergo weeks of training to prepare for it.
In addition, they both had to wear special contact lenses that made their eyes look more bloodshot. This helped create the illusion that they had been attacked by a bear.
The entire scene took six days to film, and it required a lot of coordination between the cast, crew, and special effects team.
Every single detail had to be perfect in order to make the scene look realistic. Overall, the bear scene in The Revenant was an incredible achievement both technically and creatively.
It's one of those rare moments in cinema where everything came together perfectly to create something truly memorable.
The Revenant Filming Locations Imdb
The Revenant, a 2015 American historical drama film directed and co-produced by Alejandro G. Iñárritu, was shot in various locations in Canada and the United States. The film follows the story of frontiersman Hugh Glass (played by Leonardo DiCaprio) who is mauled by a bear and left for dead by his hunting team.
Despite sustaining serious injuries, Glass manages to survive and sets out on a quest for revenge against those who abandoned him.
The film's production faced several challenges due to its remote location and difficult weather conditions. Iñárritu decided to shoot the film using natural light only, which meant that filming had to be scheduled around the limited daylight hours available in wintertime.
This often meant shooting in subzero temperatures, which caused problems with equipment freezing and actors suffering from hypothermia.
In addition, strong winds and unexpected snowstorms often forced production to shut down temporarily. Despite these challenges, Iñárritu was able to create a visually stunning film that earned him an Academy Award for Best Director. The Revenant also won Oscars for Best Cinematography and Best Actor (DiCaprio).
If you're interested in seeing some of the beautiful landscapes featured in the movie, here are a few of the key filming locations: 1) Fort McMurray, Alberta – this Canadian city served as the primary filming location for The Revenant.
Many exterior shots were filmed here, including those of Glass' cabin in the woods and his final confrontation with John Fitzgerald (played by Tom Hardy).
2) Kananaskis Country & Banff National Park – these two adjacent parks in Alberta were used for several scenes set in the wilderness. Some of the most memorable scenes were filmed along Kananaskis Lakeshore Trail and Vermilion Lakes Road.
3) New Orleans, Louisiana – although much of The Revenant was filmed in Canada, some interior scenes were actually shot at studio facilities in New Orleans.
This included all of the scenes set inside Fort Kiowa (the fictional fort where much of the movie's plot takes place).
4) Los Angeles & Santa Clarita Valley – these two California cities were used for additional interior shots not filmed in New Orleans.
The Revenant River Scene
The Revenant River scene is one of the most memorable and talked-about scenes from the entire movie. It's a pivotal moment in the story, and it's also incredibly well done from a technical standpoint. Here's a look at what goes into making this scene happen.
First, the setting: The Revenant was filmed in various locations throughout Canada and the United States, but the river scene was shot in Alberta, near Calgary.
The crew had to deal with some pretty extreme weather conditions while filming this scene, including temperatures that dipped below -30 degrees Celsius (-22 Fahrenheit). Second, the logistics: This particular river scene required a lot of coordination between the director, cinematographer, and special effects team.
They had to figure out how to get all of the cameras and equipment set up in order to capture everything without putting any of the actors or crew members in danger.
Third, the acting: Despite being incredibly physically demanding, this scene also required some serious acting chops from both Leonardo DiCaprio and Tom Hardy. They both had to convey a wide range of emotions while also dealing with freezing cold water and difficult stunt work.
It's no wonder they both earned Oscar nominations for their performances in The Revenant!
The Revenant Where to Watch
The Revenant is a 2015 American epic historical drama film directed by Alejandro G. Iñárritu and written by Mark L. Smith and Iñárritu, based in part on Michael Punke's novel of the same name, about frontiersman Hugh Glass's quest for revenge after being left for dead and mauled by a bear.
The film stars Leonardo DiCaprio, Tom Hardy, Domhnall Gleeson, and Will Poulter. Principal photography commenced in April 2014 in Calgary, Alberta, Canada,[9] before moving to Vancouver later that month,[10] lasting through August.[11][12]
Filming mostly took place at night in natural light,[13] as the story takes place entirely outdoors in remote locations with very few artificial lights.[14] The film premiered at the TCL Chinese Theatre on December 16, 2015[15] and had a limited release worldwide on December 25; it was released wide on January 8th, 2016.
It grossed more than $533 million dollars against its $135 million production budget making it one of the highest-grossing Westerns ever made.[16][17][18] The Revenant earned three Golden Globe Awards from six nominations: Best Motion Picture – Drama; Best Director (Alejandro González Iñárritu); and Best Actor – Motion Picture Drama (Leonardo DiCaprio).
At the 88th Academy Awards, it won Best Cinematography (Emmanuel Lubezki), Best Director (Iñárritu), Best Actor (DiCaprio), and Best Picture.
The Revenant was filmed in a number of locations, including Canada, the United States, and Argentina. The majority of the film was shot in Canada, with scenes taking place in the Canadian Rockies and Calgary.
Other filming locations include South Dakota, Montana, and Utah in the United States, as well as Tierra del Fuego in Argentina.
Related Posts
Why do people hate brie larson so much.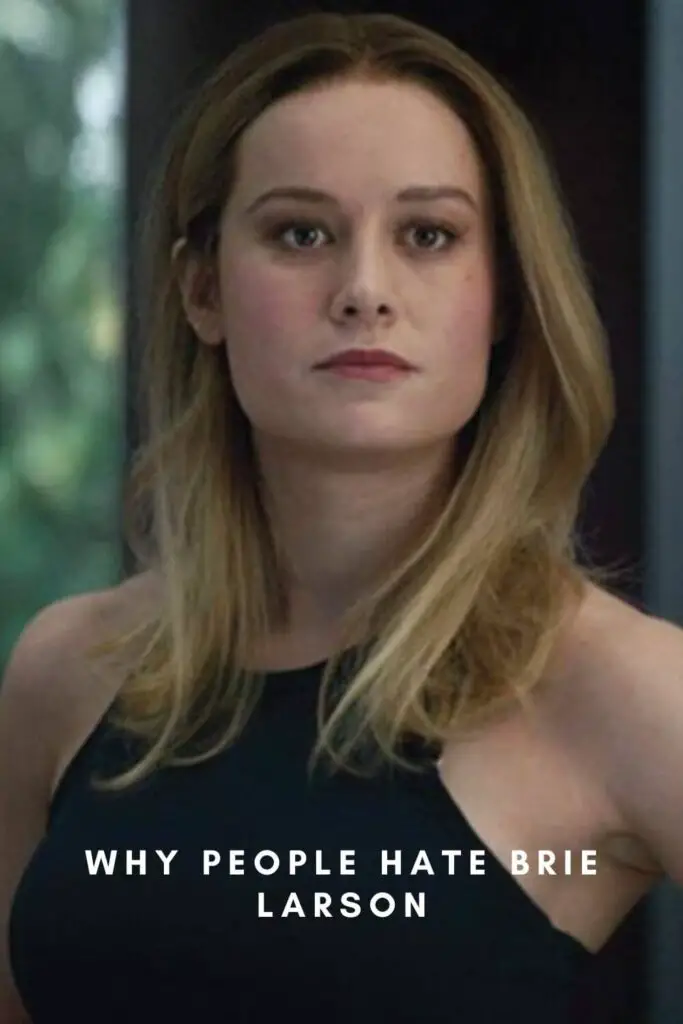 Nick Cannon Was Not Born Rich: Family Net Worth Revealed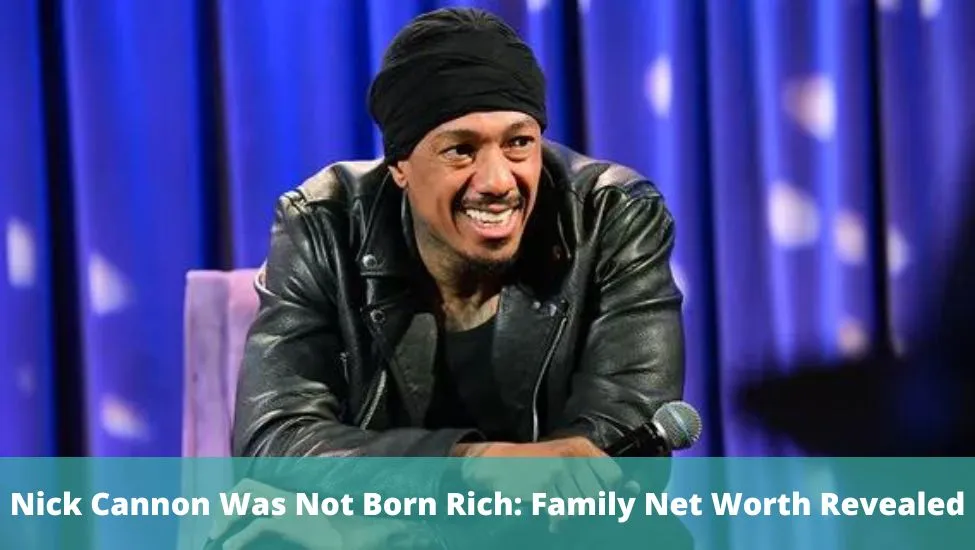 Is Toby Kebbell Married?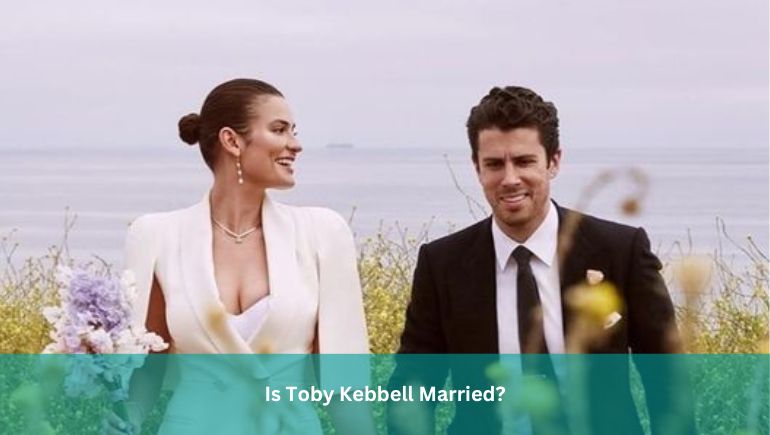 Is Dolph Lundgren Really a Genius? His IQ is Higher Than You Think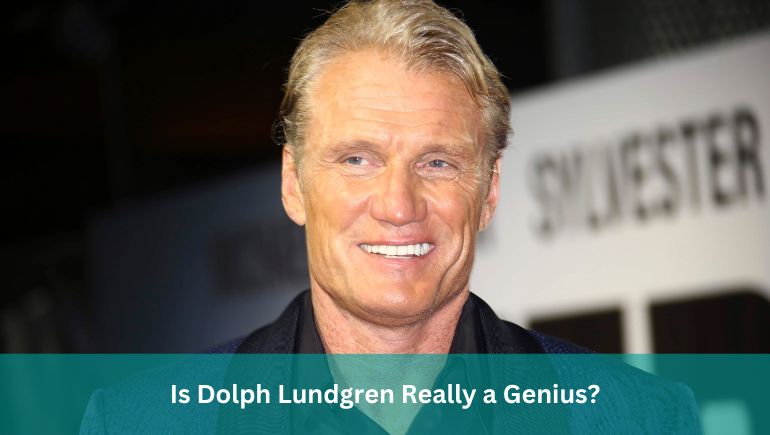 Leave a Comment Cancel Reply
Your email address will not be published. Required fields are marked *
Save my name, email, and website in this browser for the next time I comment.
Where was The Revenant filmed?
City locations.
Kootenai Falls in Montana; Kananaskis Country, Alberta, Canada
Location Types
American, NatureScapes
Location Styles
Mountain Huts
About The Revenant
An epic tale of adventure and vengeance, The Revenant is a big-budget blockbuster and a multiple Academy Award winner. It boasts stellar big-name performances, remarkable feats of survival against the odds, and some truly stunning scenery — and we're not just talking about Leonardo DiCaprio's bushy beard!
The Revenant tells the story of frontiersman Hugh Glass (Leonardo DiCaprio), who is leading Captain Andrew Henry (Domhnall Gleeson) and his party of trappers through the untamed American wilderness. The year is 1823, the landscape is as dangerous as it is starkly beautiful, and the trappers face threats from Mother Nature as well as the local Native Americans.
After their party is attacked by the Arikara tribe and several of the trappers are killed, Glass and the remaining survivors narrowly escape. But while Glass is out scouting game, he's attacked and viciously mauled by a grizzly bear.
Glass is near death and trapper John Fitzgerald (Tom Hardy) believes that keeping him alive will only slow them down. As most of the rest of the party go on ahead, Fitzgerald is left behind to bury Glass after he passes away.
But Fitzgerald doesn't want to wait, and decides to take matters into his own hands and smother Glass. And when he's caught in the act by Glass' son, Hawk (Forrest Goodluck), Fitzgerald stabs the young boy to death — and a helpless Glass witnesses the entire scene.
When Fitzgerald catches up with the rest of the trappers, he tells them that Glass is dead and Hawk has simply vanished, and it appears as if he'll get away with his crimes. What he doesn't realize is that Glass is still alive, his survival fuelled by the only thing he has left: revenge.
Glass then sets out on an epic trek through the wilderness to track down Fitzgerald and make him pay. He's weak and severely injured, and pursued every step of the way by local tribes, but is determined to get his vengeance.
From its opening scenes to the brutal final showdown, The Revenant boasts wonderful cinematography and a host of memorable locations. We've included details of the filming locations for some of the best scenes in The Revenant (spoiler alert!), plus tips on how you can explore these jaw-dropping locations for yourself.
The Revenant Locations
Alejandro González Iñárritu won the Oscar for Best Director for The Revenant, with Emmanuel Lubezki taking home the gong for Best Cinematography. From the outset of the project, Iñárritu was adamant that The Revenant was not going to be filmed in front of a green screen — it would instead be filmed on location as much as possible, taking the cast and crew into the heart of the untamed wilderness the film depicts.
As a result, many of the movie's most memorable scenes were filmed in Kananaskis Country, Alberta, Canada, a mountainous area found west of Calgary. The terrain here offers rugged beauty on an almost unimaginable scale, so it was the ideal setting for The Revenant.
But there are a few famous scenes from the movie that were actually filmed elsewhere. The brutal sequence where DiCaprio is mauled by a bear was filmed in British Columbia, while Kootenai Falls in Montana take a starring role as Glass gets washed over a waterfall.
However, when there was a lack of snow in Alberta, the crew were forced to film the breathtaking final showdown near Ushuaia, a town in Argentina near the southernmost point of South America.
So if you're searching for the locations of the best scenes in The Revenant, here's where you need to go.
Leonardo DiCaprio has described The Revenant as the most difficult film he's ever made, with the brutal weather on location making many scenes a challenge.
The attack on the trappers' camp scene in The Revenant
Stoney First Nations Reserve near Morley
It doesn't take long for Iñárritu to plunge his audience straight into the action as the trappers come under attack from the Arikara Native American tribe. The attack is swift and brutal, with fighters on both sides of the conflict meeting painful ends. "Leave the furs! To the boat!" Glass screams, frantically fighting his way to safety.
This bloody scene was shot in the Stoney First Nations Reserve near Morley, roughly 45 miles west of Calgary. This site is off the scenic Bow Valley Trail, which lies a little to the north of the Trans-Canada Highway, and this scene reportedly required many rehearsals to ensure the carefully orchestrated chaos was captured perfectly onscreen.
Glass is mauled by a bear scene in The Revenant
Squamish, BC
This is a scene that's definitely not for the faint-hearted. While out hunting in the forest, Glass is brutally — and we mean brutally — mauled by a bear. It's a fiercely violent scene that feels like it's never going to end, and one that leaves a lasting impression long after the movie has finished.
However, unlike much of the rest of the film, this scene wasn't filmed in Alberta but in British Columbia. Leo did battle with the bear in an area known as Derringer Forest, with this The Revenant filming location found on the eastern side of the Squamish River around 30 miles northwest of Squamish. This is far from an easy site to get to and is accessed by a logging road, so it may not be an option for all movie fans to check out.
Of course, this is one of the few scenes in The Revenant where CGI was actually used. Rather than wrestling a real bear, DiCaprio was hooked up to a special harness connected to cables, allowing him to be slammed into rubber trees and create an authentic 'mauling'.
Glass goes over the falls scene in The Revenant
Kootenai Falls
Later in the film as Glass continues his epic trek through the wilderness, he's continually tracked by the Arikara. Cornered on the edge of an icy river, our hero has no choice but to plunge into the freezing waters to make his escape.
He desperately flails through the water, diving to avoid arrows that fizz past and miss him by mere inches, and is soon out of reach of the trackers. But there's worse to follow, as Glass finds himself being dragged downstream through churning rapids before plunging over a steep waterfall.
This memorable scene from The Revenant is one of the few scenes that was actually shot in the United States. The waterfall featured is Kootenai Falls, located near Libby in northwestern Montana, a site you may recognize from 1994 Meryl Streep film The River Wild. It's a spectacularly beautiful location and one that's easily accessible off US 2, so remember to bring your camera.
Fitzgerald treks through the wilderness scene in The Revenant
Fortress Mountain
One of the recurring themes of The Revenant is the insignificance of man compared to the majesty of nature. There are several scenes throughout the film that showcase this with stunning effectiveness, and some of the best of them include the villain of the piece, John Fitzgerald.
As Fitzgerald treks through the wilderness, knowing that Glass is out there somewhere desperate for revenge, we're treated to several beautiful shots showing the remote and rugged terrain.
These shots were filmed at Fortress Mountain, a ski resort found around 80 miles west of Calgary. You might also recognize some of the scenery here from Inception, another Leo DiCaprio film, so it's well worth exploring the area to immerse yourself in the impressive natural beauty on offer.
Another interesting factoid is that the director wanted a shot of Glass witnessing an avalanche as part of his epic journey. Rather than creating this using CGI, the crew used planes to drop explosives on the mountain and trigger an avalanche, and then captured it on film using a crane on Fortress Mountain.
Fitzgerald sees a meteorite scene in The Revenant
Badlands of Drumheller, Horseshoe Canyon
Relentlessly pursued by Glass, Fitzgerald doggedly continues his own epic journey. As he also faces up to the harsh conditions and the stark beauty of the wilderness, you can see that the quest is taking its toll.
In one of the more memorable scenes in The Revenant, Fitzgerald witnesses a meteorite blazing across the sky and crashing to earth. To find this The Revenant filming location, you'll need to head around 70 miles northeast of Calgary to the Badlands of Drumheller.
Home to spectacular and unique rock formations, the area is also known for the large number of dinosaur fossils that have been uncovered there. This particular scene from The Revenant was shot in Horseshoe Canyon, roughly 10 miles out of Drumheller, and boasts striped walls that have a huge impact when viewed on screen.
The Badlands have also featured in productions like Unforgiven and Hell On Wheels, so it's worth planning a larger itinerary of local sights if you plan on checking out this filming location from The Revenant.
The final showdown scene in The Revenant
Olivia River, Ushuaia
Having survived more than anyone would have thought possible, Glass finally comes face to face with Fitzgerald once again and gets a chance to exact his revenge. He corners his nemesis next to a river, and as you'd expect given what's already occurred throughout the film, the showdown that follows is quite simply brutal (and gruesome).
"You came all this way just for your revenge, huh? You enjoy it, Glass, 'cuz ain't nothing gonna bring your boy back," Fitzgerald spits.
As mentioned above, this scene was actually shot thousands of miles away from most other The Revenant filming locations. It was shot near the Argentinian resort town of Ushuaia, on the Olivia River, and is a fitting end to an epic tale of survival.
"As long as you can still grab a breath, you fight." This quote from Hugh Glass sums up what The Revenant is all about. Against all odds and in the face of shocking adversity, Glass relies on sheer willpower and perseverance to survive and eventually avenge his son.
But along the way he ventures through some of the most spectacular terrain ever captured on the silver screen, showcasing the wild American frontier in all its glory. It's easy to see why The Revenant took home the Oscar for Best Cinematography, as the wilderness even manages to outshine Leonardo DiCaprio in one of his best ever roles.
So if you want to visit any of The Revenant filming locations, you're sure to encounter some truly spectacular sights and experience Mother Nature in all her glory.
iFilmThings
Where Was The Revenant Filmed? 12 Beautiful Film Locations Revealed
The Revenant film was released in 2015 to critical acclaim. It is partly based on Michael Punke's 2002 novel, The Revenant, and is inspired by true events. But where was The Revenant filmed? By watching the movie, you might guess the midwest. That's partly correct. But let's start with the story first.
Where Was The Revenant Filmed?
The Revenant was filmed in Canada and the U.S. states of Montana, Wyoming and Utah. The movie was primarily shot at Alberta's Kananaskis Country Provincial Park in Canmore, near Calgary, as well as locations in British Columbia (specifically around Fort Nelson).
Additional filming occurred in Mexico City, California and Santa Fe, New Mexico, as well as in Montana's Glacier National Park and in the snow-covered forests of Alberta.
Full List of The Revenant Film Locations
Mammoth Studios – 2880 Underhill Avenue, Burnaby, British Columbia, Canada
Canmore, Alberta, Canada (Fort Kiowa)
Kananaskis Country, Alberta, Canada
Libby, Montana, USA (waterfall scene at Kootenai Falls)
Ushuaia, Tierra del Fuego, Argentina (final fight between Glass and Fitzgerald)
White Mountains, Arizona, USA
Sierra Madre del Sur, Mexico
Sierra Madre Occidental, Mexico
San Francisco Peaks, Arizona, USA
Goodstoney Nation, Alberta, Canada (First Nations attack)
Fortress Mountain, Kananaskis Country, Alberta, Canada (Glass chasing Fitzgerald)
Durango, Mexico
What Was The Revenant All About?
The Revenant takes place in Missouri in the 1820's. The story centers around a frontiersman, Hugh Glass, who has to fight for survival while out on a fur trading expedition. He is unceremoniously left for dead after being mauled by a bear. His hunting team abandons him and he must use his survival skills to get back home while trying to avoid a confrontation with the native Indian tribes.
Hugh Glass was indeed a real person. He was an American frontiersman born in 1793 to Irish parents in Pennsylvania He died at the age of 50 in 1833. He became an American folk hero after surviving a bear attack while out on a hunting expedition. Two men from his party agreed to stay behind and dig a grave for him since they thought he would die. Instead they took his belongings and left him for dead.
Who Was In The Cast of The Revenant?
The Revenant stars Leonardo DiCaprio as Hugh Glass , Tom Hardy as John Fitzgerald, Domhnall Gleeson as Captain Andrew Henry, Will Poulter as Bridger, Paul Anderson as Andrew G. Hawkwood and Lukas Haas as Jones. The film also features Brendan Fletcher, Brad Carter, Kristoffer Joner and Joshua Burge in supporting roles.
Who Directed The Revenant?
The movie was directed by Alejandro G. Iñárritu and produced by Steve Golin, Arnon Milchan and Keith Redmon. Alejandro G. Iñárritu is a Mexican filmmaker that is mostly known for making psychological drama films. His films include 21 Grams, Babel, Birdman, and Bardo.
Did The Revenant Receive Any Awards?
The movie was one of the most successful Westerns ever made. It won an impressive three Academy Awards for Best Picture, Best Director, Best Actor in a Leading Role (DiCaprio), Best Cinematography and Best Sound Mixing.
Additionally, it was nominated for four other Academy Awards, including Best Original Screenplay. The Revenant was also nominated for five Golden Globes and six BAFTA Awards.
Technical Information
The Revenant was a box office success, grossing over $532 million worldwide against its reported production budget of $135 million.
The cameras used in the production of this film were the Arri Alexa 65, Arri Alexa XT M, and the Arri Alexa XT. Lenses used were Arri Prime 65 lenses, Leica Summilux-C and Zeiss Master Prime lenses. Aerial shots were filmed using Red Dragon, Angenieux Optimo lenses.
Fun Facts About The Revenant
The film was shot chronologically and took 80 days to make.
When production got behind schedule, the team had to relocate to Argentina for similar weather conditions.
Even though Leonardo DiCaprio is a vegetarian, he chose to eat a raw piece of bison's liver because the gelatinous imitation looked too fake.
The bear was created by using two stuntmen that wore blue suits with a bear head. The bear movements were painted in by the CGI guys. 
Sean Penn was originally the first choice to play the role of John Fitzgerald but due to scheduling conflicts had to drop out.
This movie is also reminiscent of the 1971 film, Man in the Wilderness starring Richard Harris . His character was also mauled and left for dead.
Can You Visit the Set of The Revenant?
There's no set to visit but you can certainly visit the locations where the film was made. Most of the filming takes place in Alberta, Canada. Other locations include New Mexico, Wyoming, California, Montana, and Argentina.
What is Alberta, Canada Famous For?
Canada has a large variety of wildlife including elk, wolves, caribou, grizzly bears, and black bears. It's the perfect place for people who love camping and the outdoors. There's plenty of hiking, fishing, swimming, canoeing, kayaking, skiing, and snowboarding to take advantage of. 
Alberta contains the third largest oil reserves. Most of it comes from the Athabasca Oil Sands. It is home to some pretty amazing national parks and beautiful countryside. The two largest cities in Albert are Calgary and Edmonton. Beef and bison are the signature foods in Alberta. 
Unique Places in Alberta, Canada 
If you prefer a vacation that's a little unusual, here are a few unique places to visit in Alberta: 
Bankhead Ghost Town
Gopher Hole Museum
Red Rock Coulee
Neon Sign Museum
Burmis Tree
Majorville Cairn and Medicine Wheel
Did you know that there's also an underwater ghost town ? The only way to visit this particular ghost town is with scuba gear. So if that's your thing, check out Lake Minnewanka Underwater Ghost Town.
Things to Do in Alberta, Canada 
If you are looking for tourist attractions in Alberta, one of the most popular places is the Banff National Park. Here are a few other attractions to check out:
Icefields Parkway and the Columbia Icefield
Lake Louise Ski Resort
Waterton Lakes National Park
Jasper National Park
Sunshine Village Ski Resort
The West Edmonton Mall is more than a shopping center. It also has a waterpark, mini golf, ice rink, bowling alley, mirror maze, movie theaters, and more.
And for the cowboys, check out the annual Calgary Stampede . This 10-day event is held every July. It includes rodeo attractions, country music, cultural exhibits, and more.
Frequently Asked Questions
Where was the revenant filmed in argentina.
The last scene of the movie was shot on the Oivia river near Ushuaia.
Was the Avalanche in Revenant real?
The avalanche is indeed real and was orchestrated by the director, Alejandro G. Iñárritu.
Final Thoughts
There's plenty to do and see in Alberta especially if you love the outdoors. Weather will indeed be a factor for any travel plans you make. If you love the warm weather, plan to visit between June and September. Since this is the most popular time to visit Alberta, it's also the most expensive time. Airfare and accommodation prices will be at their peak.
More Canadian Film Locations
Where Was Prey Filmed
Where Was Ghostbusters Afterlife Filmed
Where Was Twilight Filmed
Scenes From The Revenant
Jay Neill is the founder, owner, and managing editor of iFilmThings and believes everyone should have access to the film resources they need to plan their filmmaking project, which is why he's dedicated iFilmThings to helping all filmmakers.
Similar Posts
Where Was Gilmore Girls Filmed?
Where Was The Wheel of Time Filmed: 6 Magical Locations
Where Was 1883 Filmed? 2 Locations Revealed
Where Was Twilight Filmed? 3 Film Location Secrets of the Twilight Saga
Where Was Pirates of the Caribbean Filmed? Location Revealed
Where Was The Martian Filmed?
Leave a reply cancel reply.
This site uses Akismet to reduce spam. Learn how your comment data is processed .
Entertainment
'The Revenant' Makes South Dakota Scary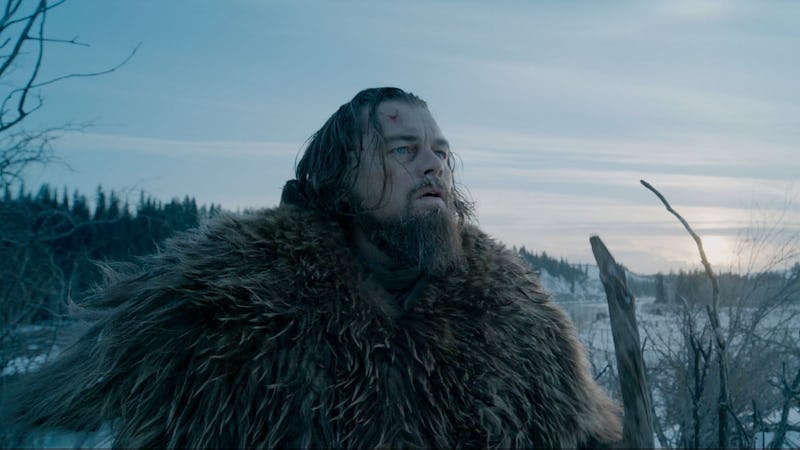 The visuals in Alejandro Gonzalez Inarritu's Oscar-nominated film are absolutely incredible, and as you watch the film in preparation for the 2016 Oscars, you'd be forgiven for wondering where The Revenant is supposed to take place . Although the The Revenant was mostly filmed in an extensive area near Calgary in Alberta, Canada, its remote filming locations also included a scene shot in the neighboring state of Montana as well as — for lack of snow — the southern tip of South America in Argentina. Such is the illusion of Hollywood; it's hard to imagine the real-life fur trapper and frontiersman John Glass, much less his Hollywood counterpart Leonardo DiCaprio, screaming and struggling through Patagonia. Yet, that's how this illusion of the film's actual setting came to be: Montana and South Dakota.
As the The Revenant 's script was written by Iñárritu and Mark.L. Smith, based in part on Michael Punke's historical novel and inspired by the experiences of Glass in Montana and South Dakota in 1823, it also chronicles a fascinating time in history before all orginal 50 states were formed into what we know as the United States of America. It was a time when lucrative fur trapping was extending into the Western territories and required the true grit and entrepreneurial bravery of men like Glass, who weren't above sleeping in animal carcasses to stay warm in winter, and who weren't afraid of intruding into hostile territory.
Click here to watch
The Revenant 's plot takes its characters into the wilderness of the Louisiana Purchase. In case you forgot history class, that's a huge swath of land across the U.S. and Canada that includes Arkansas, Missouri, Iowa, Oklahoma, Kansas, and Nebraska and portions of Minnesota, North Dakota, South Dakota, New Mexico, Texas, Montana, Wyoming, Louisiana and Colorado. It was huge.
By filming in Calgary, the production crew obviously got Canada portions right, but the rest is all Hollywood magic.
In the film , after Glass and a third of the original company narrowly escape an ambush by Arikara Native Americans, Glass makes the decision to abandon their raft and begin the journey back to Fort Kiowa on foot. Since so much action revolves around getting back to Fort Kiowa, as well as intrigue when Glass manages to return, it's worth knowing that Fort Kiowa was an actual place originally named Fort Lookout, which was a 19th-century American Fur Trading post in South Dakota. Unfortunately, Revenant fans won't be able to visit Fort Kiowa as it was abandoned in the 1840s, and later flooded.
However, fans can still visit the location of the infamous scene where Glass stumbles upon and is badly mauled by a grizzly bear wildly defending her cubs if you're feeling masochistic and a little creepy. According to the Telegraph , while no eyewitness account exists, The Revenant's true story reveals that it happened in 1823, five months after Glass joined a South Dakota fur-trapping expedition funded by Major Andrew Henry and William Henry Ashley. By that account, the horrific mauling took place near the banks of the Grand River when Glass unexpectedly came upon the grizzly bear and her two cubs. (On second thought, don't visit this place. It'd be weird. And possibly dangerous.)
Now knowing all you do about The Revenant 's film locations and history, come Oscar time, we're sure that you'll definitely be rooting for the film with renewed appreciation.
Images: 20th Century Fox; Giphy (2)
Where Was The Revenant Actually Filmed?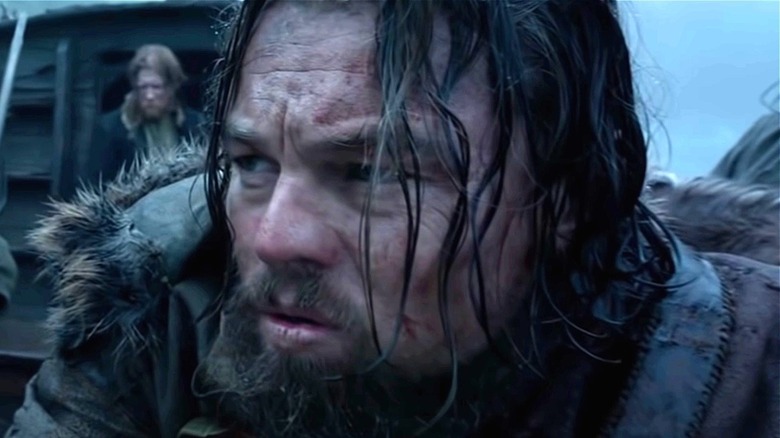 Back in 2016, Leonardo DiCaprio finally won his very first Oscar — for best performance by an actor in a leading role in director Alejandro G. Iñárritu's "The Revenant" (via IMDb ). It was a massive moment for the then 41-year-old actor and the entertainment industry as a whole. "The Revenant"  itself follows DiCaprio's Hugh Glass, an early frontiersman in 1820s Northern America as he fights to survive and protect his hunting group and family. At the beginning of the film, Hugh is nearly mauled to death by a bear and then betrayed by his best friend, John Fitzgerald (Tom Hardy), who kills his son, Hawk (Forrest Goodluck). Ultimately, Glass makes his way across the elements of North America to get revenge on Fitzgerald.
"The Revenant" was praised by some critics for its cinematography and sits at fresh scores on Rotten Tomatoes . However, DiCaprio noted that  the filming was incredibly challenging . They shot for about nine months within the brutal elements on location, and a few scenes dealing with extreme cold and "going in and out of frozen rivers" were some of the hardest things DiCaprio has ever had to endure (via Yahoo ).
Many movies will often shoot at a location that best represents what the conditions might have been like in a historical retelling, whether fictional or not. Oftentimes, however, the places that are depicted in the movie are not where the crew truly shot it. So where was "The Revenant" actually filmed? Here's what we know.
The Revenant was filmed mostly in Canada
Although the story of Hugh Glass took place in the western United States, Alejandro G. Iñárritu and the crew of "The Revenant" found that much of Canada suited their needs instead. The crew focused on realism as much as possible, shooting almost exclusively with natural light and placing particular scenes in specific areas of the country. Many parts were filmed in Kananaskis Country and the Bow Valley, part of the Canadian Rockies that lie west of Calgary, Alberta (via Movie-Locations.com ). Interestingly, the opening ambush on Glass' group of frontiersmen was shot on an actual Native American reservation: Stoney First Nations Reserve.
For the iconic bear mauling scene, "The Revenant" crew moved to British Columbia instead to capture the necessary footage. Most of the rest of the filming for the movie took place in and around these areas in Canada, and the crew even resorted to shipping snow into the locations when it got too warm. However, there were two other spots outside of Canada that the crew ended up relocating to in order to get the best shots.
The first was just outside of Libby, Montana, and the second was on the archipelago Tierra del Fuego, the ownership of which is divided between Argentina and Chile. The South America location actually served as the spot for the final scenes of the film where Glass confronts and manages to kill Fitzgerald.
Clearly, the cast and crew of "The Revenant" went through quite a grueling and intense shoot to capture the realism that is portrayed in the movie. Although it may have been tough, it was certainly a memorable film, winning an Oscar for best achievement in cinematography (via IMDb ).

The Revenant Locations
The Revenant is an action, adventure, biographical movie directed by Alejandro G. Iñárritu, written by Mark L. Smith and Alejandro G. Iñárritu, based in part on the novel by Michael Punke. Starring Leonardo DiCaprio, Tom Hardy, Will Poulter, Domhnall Gleeson, Forrest Goodluck, and Paul Anderson, the film was released on December 25, 2015 (United States), won 3 Academy Awards including "Best Performance by an Actor in a Leading Role" (Leonardo DiCaprio). It was also nominated for "Best Motion Picture of the Year" too. The film received acclaim from viewers and critics. The Revenant was shot in Canada, Argentina, and the United States. Filming took place at the Kootenai Falls, Montana; Fortress Mountain in Alberta; and Mammoth Studios in Burnaby.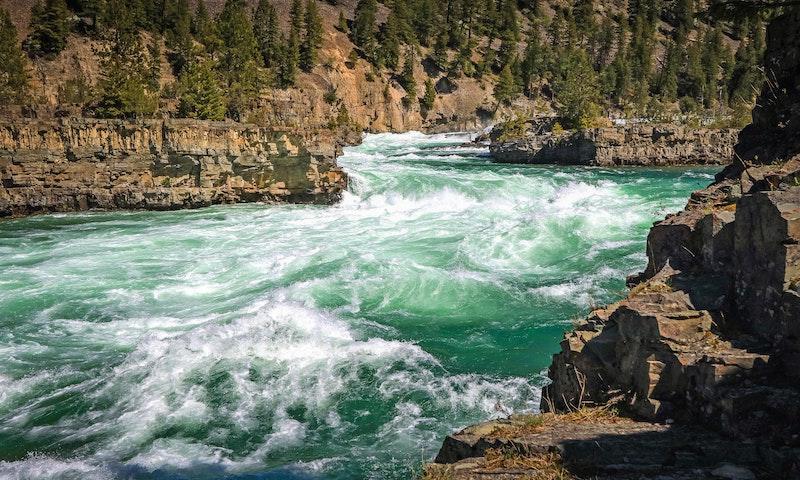 Where was The Revenant Filmed?
The Revenant was filmed in Burnaby, Calgary, Canmore, Drumheller, Fortress Mountain, Kananaskis, Libby, Mammoth Studios, Morley, San Francisco Mountain, Sierra Madre Occidental, Ushuaia and White Mountains.
The complete list of the locations with latitude and longitude coordinates are listed below in the table.
The Revenant Locations Map
The revenant locations table, related movies.
Leave the World Behind
The Dead Zone
Taylor Swift: The Eras Tour
A Million Miles Away
Fingernails
Carlito's Way
After Everything
No comments written yet.
Matthew Perry
Haunted Canada
Local Change location
Entertainment
Perspectives
TV Programs
Global National
The Morning Show
Video Centre
More…
Email alerts
Notifications
License Content
New Brunswick
Peterborough
Close Local
Your local region.
Quick Search
Trending now.
Add Global News to Home Screen Close
Instructions:
Press the share icon on your browser
Select Add to Home Screen
Comments Close comments menu
Want to discuss? Please read our Commenting Policy first.
'The Revenant' movie shot in Alberta wins top awards at Golden Globes
If you get Global News from Instagram or Facebook - that will be changing. Find out how you can still connect with us .
This article is more than 7 years old and some information may not be up to date.
CALGARY —  The Revenant took home the awards for best motion picture drama, best actor for Leonardo DiCaprio and best director for Alejandro Inarritu in Sunday's 73 rd Annual Golden Globe Awards.
The film, about an 1800's frontiersman's efforts to survive after being attacked by a bear and left for dead by his comrades, was partially shot in near Calgary and in Kananaskis.
READ MORE:  'The Revenant' review: A very cold, unflinching, beautiful movie
The initial plan was to shoot the entire movie in Alberta, but the weather ended up being too warm that winter .
Shot in both Alberta and B.C., the filmmakers had trouble maintaining consistency between shooting locales. Different clouds or light availability made a huge impact  throughout the filming process. DiCaprio said on Sunday they eventually had to finish the filming in southern Argentina.
Global Calgary meteorologist Jordan Witzel   played a key role in making the movie. Witzel was the forecasting consultant on the film, responsible for letting the production team know about optimal weather conditions, locations best for shooting and even specific details like cloud thickness.
"They had at least 11 different set locations throughout Alberta and B.C. that were fair game each week. I had to monitor most of them at any given time," said Witzel.
READ MORE: Global Calgary meteorologist Jordan Witzel crucial to making of The Revenant
WATCH: In an expedition of the uncharted American wilderness, legendary explorer Hugh Glass (Leonardo DiCaprio) is brutally attacked by a bear and left for dead by members of his own hunting team. In a quest to survive, Glass endures unimaginable grief as well as the betrayal of his confidant John Fitzgerald (Tom Hardy).
In his acceptance speech DiCaprio joked that in real life his costar Tom Hardy, "would never bury me alive and leave me out in the cold to die like that."
READ MORE:  Golden Globe 2016 winners: full list of TV and movies awards
Both Inarritu and DiCaprio acknowledged the first nations people represented in the film and in all indigenous communities around the world.
"It is time we protect your land and heard your voices," said DiCaprio. Tweet This Click to share quote on Twitter: "It is time we protect your land and heard your voices," said DiCaprio.
"It is time we recognize your history and protect your indigenous lands from corporate interests and people who are out there to exploit them."
After this win many expect that Leo is a front runner for best actor at the Oscars next month.
With files from Chris Jancelewicz and Karen Bartko, Global News.
Alejandro G. Iñárritu opens up about making 'The Revenant' in Canada
DiCaprio to shoot 'The Revenant' in Canada
Albertans try to spot Leonardo DiCaprio at Canmore movie set
Sponsored content
Report an error.
Where Did the Filmmakers Shoot 'The Revenant'?
Director Alejandro G. Iñárritu dragged his crew through the Americas to make one of the most beautiful films of all time.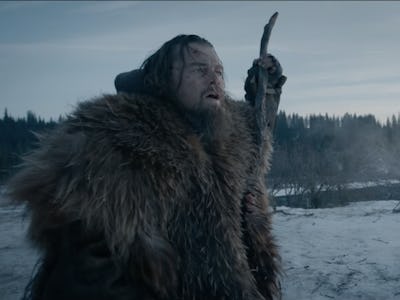 Nearly every article written about director Alejandro González Iñárritu's newest movie The Revenant mentions the grueling shoot. The film, starring Leonardo DiCaprio as American frontiersman Hugh Glass, who sets out for revenge after being left for dead following a bear attack, is already the stuff of legend. The production stopped and started from September 2014 to late August 2015 because of a wide range of on-set problems: tensions between actor Tom Hardy and Iñárritu and the Ahab-like decision to use only natural light in almost all its exterior shots. The results are undeniably gorgeous, but the trials of the production wound up mirroring those of the real-life protagonist.
Glass really was mauled by a bear in what is now Perkins County, South Dakota in August 1823. Fearing for their own safety and unable to carry him with them, Glass' men abandoned him to die. But he lived. He dragged himself and his festering wounds nearly 100 miles, to Fort Kiowa , the nearest post along the Missouri River to exact revenge. For all the toil and pain that went into the movie, it succeeds in immersing the audience, in part due to Iñárritu finding pristine exterior locations.
He tasked his collaborators, including Oscar-winning cinematographer Emmanuel Lubezki, Oscar-winning production designer Jack Fisk, and about a dozen location managers to find and create the perfect sites to capture Glass' predicament in the 19th century American wilderness. "If we ended up in greenscreen with coffee and everybody having a good time, everybody will be happy, but most likely the film would be a piece of shit," the director told The Hollywood Reporter . And it's obvious that each grueling scene must have been hell to capture. "We found ourselves submerged deep in nature with all of its complications and all the beauty that it gave us cinematically," DiCaprio said during his Golden Globes speech last night.
Those complications and that beauty mostly occurred in Alberta, Canada , Montana in the U.S., and at the southernmost tip of Argentina. Here are some of the highlights.
Kananaskis Country
The Canadian Rockies, west of Calgary.
The film used this location , an area of Canadian national parks to the west of Calgary made up of foothills and parts of the Canadian Rockies.
Stoney First Nations Reserve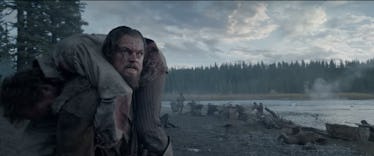 DiCaprio during the attack scene that opens the film.
The Arikara Native American attack that opens the film was actually filmed in Morley, Alberta, a First Nations settlement within the land part of the Stoney Nation .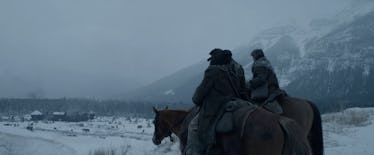 The fort set (left) built by production designer Jack Fisk and his team.
This area in Alberta was used as the location for the main fort set as well as a teepee village along an area called Spray Forks Road.
Fortress Mountain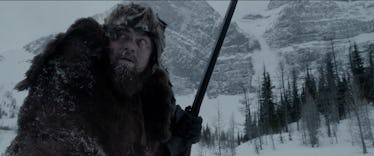 DiCaprio with the non-CGI avalanche in the background.
The production had to pack up all its equipment, including a massive crane, to capture shots on Fortress Mountain in Alberta. They also used explosives to cause an actual avalanche, which was captured in a scene with DiCaprio in the movie.
Canadian Badlands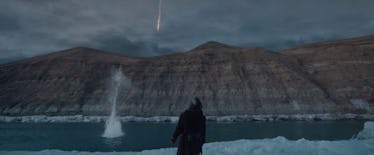 Hardy's character sees a meteor in front of the Drumheller badlands.
The production shot scenes in Drumheller , an area northeast of Calgary in the Canadian Badlands known as the "Dinosaur Capital of the World" because of its unique geological striations. They can be seen in the movie in the scene where Hardy's character, Fitzgerald, sees a meteor streaking across the sky.
Upper Squamish Valley
Alberta wasn't the only Canadian province to house the production of The Revenant . The movie shoot moved to British Columbia's Upper Squamish Valley for certain scenes, including an area along the Squamish River known locally as the "Derringer Forest" where the infamous bear attack scene was filmed. An area called Shovelnose Creek was used for the scene where the fur trappers attempt to carry Glass over a sandbar. A scene featuring the 20-man trapper camp was filmed along a service road near the Squamish River.
Kootenai Falls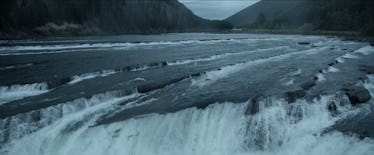 Kootenai Falls, one of the largest free-flowing waterfalls in the northwest U.S.
After Canada the production moved south, but not that far south. For the scene in which DiCaprio's character is hunted by Native Americans and flees down a waterfall the production shot at Kootenai Falls near Libby, Montana . Meryl Streep and Kevin Bacon fans will recognize the location, which was also used in the 1994 film The River Wild .
Tierra del Fuego, Argentina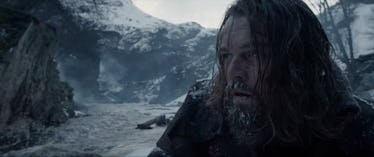 DiCaprio in the climactic scene of 'The Revenant.'
Having already dragged his crew through mountains, avalanches, forests, and waterfalls, Iñárritu had to make one final move to capture pristine locations: Schlepping the entire mess down to the tip of South America. The director wasn't simply out of winter. "The snow melted down, literally, in front of our eyes," Iñárritu told Grantland in July . Within a month, the director moved the production to Ushuaia in Argentina. The film's premiere was, by then, just five months away. "We were planning to shoot the ending scene in a location that supposedly will have snow," he continued. "So we had to shut down." That climactic confrontation between Glass and Fitzgerald? Yeah, that took place about 700 miles from Antarctica.
The Revenant
A frontiersman on a fur trading expedition in the 1820s fights for survival after being mauled by a bear and left for dead by members of his own hunting team. A frontiersman on a fur trading expedition in the 1820s fights for survival after being mauled by a bear and left for dead by members of his own hunting team. A frontiersman on a fur trading expedition in the 1820s fights for survival after being mauled by a bear and left for dead by members of his own hunting team.
Alejandro G. Iñárritu
Mark L. Smith
Michael Punke
Leonardo DiCaprio
Will Poulter
1.8K User reviews
659 Critic reviews
76 Metascore
See more at IMDbPro
90 wins & 188 nominations total
(as Christopher Rosamund)
All cast & crew
Production, box office & more at IMDbPro
More like this
Did you know
Trivia Due to production being behind schedule, the snow melted during the location shoot in Canada before filming was complete. With summer rapidly approaching, there was no choice but to relocate the entire production to southern Argentina, where there were similar wintry conditions.
Goofs When Hikuc speaks to Glass about also losing his family, his vocals do not match his lip movement, and appears to be dubbed.
Hugh Glass : As long as you can still grab a breath, you fight. You breathe... keep breathing.
Crazy credits At the end of the end credits: "The making and authorized distribution of this film supported over 15,000 jobs and involved hundreds of thousands of work hours."
Connections Featured in Evening Urgant: Sergey Bezrukov/Marina Alexandrova (2015)
Soundtracks Arikara Elder Traditional Performed by Chesley Wilson
User reviews 1.8K
BoxOfficeKid
Jan 25, 2016
How long is The Revenant? Powered by Alexa
Is this based on true events?
Is 'The Revenant' based on a book?
How is Leonardo DiCaprio's role in "The Revenant" different from his usual characters?
January 8, 2016 (United States)
United States
Amazon Prime Video
Official Facebook
Người Về Từ Cõi Chết
Ushuaia, Tierra del Fuego, Argentina (final fight between Glass and Fitzgerald)
New Regency Productions
RatPac Entertainment
See more company credits at IMDbPro
$135,000,000 (estimated)
$183,637,894
Dec 27, 2015
$532,950,503
Technical specs
Runtime 2 hours 36 minutes
Dolby Digital
Dolby Atmos
Dolby Surround 7.1
12-Track Digital Sound
IMAX 6-Track
Related news
Contribute to this page.
IMDb Answers: Help fill gaps in our data
Learn more about contributing
More to explore
Recently viewed
Where Was The Revenant Filmed? Gorgeous 2015 Film Locations
Where was the revenant filmed.
The Revenant is arguably one of Leonardo DiCaprio's best performances ever! This movie is simply jaw-dropping. You'll experience a multitude of emotions while watching it. You'll also notice that, with the intensity of this film, it'll give you goosebumps the entire time as you feel your heart begin to beat out of your chest. This movie earned Leo his first Oscar, and for good reason! The Revenant is an incredible film!
This post contains affiliate links. For more information, see my disclosure here .
So, now let's get to the reason why you are here. If you've seen The Revenant then you may have some questions about its stunning filming location! Well, if you have questions like "Where was The Revenant filmed?" then you have come to the right place! We have gone and done some research on all the different locations which producers used while filming this incredible survival movie. We have condensed all the answers you are looking for into a short few paragraphs to make it easily accessible for you! Just keep on reading and find out all the locations that were used to film The Revenant!
If you liked the Revenant you'll want to check out our post on the Best Survival Movies You Can't Miss .
The Revenant Filming Locations
Okay, so where exactly did the producers decide to film this brutally gripping survival movie!? Well, the short and simple answer to that is the beautiful country of Canada ! However, producers also filmed parts of the film in Montana and Argentina . As these are still pretty broad locations, you can continue reading and find out where in these countries producers chose to film.
Locations Used In Canada
Starting off, producers filmed most of this movie in Canada. More specifically, they shot around the Kananaskis Country area. The area consists of numerous gorgeous parks and reserves around the Canadian Rockies .
Other Canadian locations include Alberta's Bow Valley and Spray Lakes Road . For one of the epic battles in the film, producers decided to film in the Indian Morley reserve . Producers also used some locations in Alberta, Canada , such as the Badlands of Drumheller . One last location that producers used in Canada was the British Columbia area.
Locations Used In Montana
Okay, now moving onto Montana, producers did not use as many locations here as they did in Canda. As a matter of fact, they only used one spot in Montana for the production of the movie. Regardless of this, the location they did use is positively stunning. They used the beautiful Kootenai Falls near Libby in Montana for one of the most intense scenes in the movie!
Locations Used In Argentina
Last, but not least, we have glorious Argentina! So, just like Montana, producers only used one location here while filming the movie. Producers chose the Olivia river located near Ushuaia .
That about wraps up all the locations that producers used during the filming of this movie! We hope that we were able to answer all of your questions concerning the filming locations for The Revenant!
About The Author
Ryan Cooper
The Definitive Voice of Entertainment News
Subscribe for full access to The Hollywood Reporter
site categories
How leonardo dicaprio's 'the revenant' shoot became "a living hell".
Crew defections, brutal cold, a global search for snow and even a naked actor dragged on the ground — 'Birdman' director Alejandro G. Inarritu responds to critics of his ambitious methods: "When you see the film, you will see the scale of it. And you will say, 'Wow.'"
By Kim Masters
Kim Masters
Editor-at-Large
Share this article on Facebook
Share this article on Twitter
Share this article on Flipboard
Share this article on Email
Show additional share options
Share this article on Linkedin
Share this article on Pinit
Share this article on Reddit
Share this article on Tumblr
Share this article on Whatsapp
Share this article on Print
Share this article on Comment
A version of this story first appeared in the July 31 issue of The Hollywood Reporter magazine. To receive the magazine, click here to subscribe .
Veteran crewmembers who have toiled on director Alejandro G. Inarritu 's The Revenant say the director's follow-up to Birdman could turn out to be epic and Oscar-worthy. Some also say that making the film has been by far the worst experience of their careers — "a living hell," as one bluntly puts it.
Starring Leonardo DiCaprio as early 19th century explorer Hugh Glass , Revenant went into production in September and was supposed to wrap in March. But cameras still will be rolling into August as the budget has climbed well past $95 million, with insiders predicting it will reach or exceed $135 million. Crewmembers say they have seen huge turnover, including many who were fired and others who quit. They say the behind-the-scenes drama led Inarritu to bar producer Jim Skotchdopole , who worked with him on Birdman , from the set.
Related Stories
'the revenant' to get hdr dolby vision release.
Inspired by real events, Revenant follows DiCaprio's character through deep snow and ordeals including battles with Native Americans and a near-fatal mauling by a bear. Inarritu , 51, made the unusual choice to shoot the film in sequence, using only natural light. While the plan was to film DiCaprio's trek entirely in Canada, the weather did not cooperate, so the filmmakers now are headed to a location at the tip of Argentina in quest of snow.
"We had weather challenges," admits Brad Weston , president and CEO of backer New Regency. "This was a tough movie. We always knew it was a tough movie. And the movie's great." New Regency — extended financially between Revenant and the costly upcoming Assassin's Creed — backed the past two best picture Oscar winners, 12 Years a Slave and Birdman . Brett Ratner 's RatPac is contributing about a quarter of Revenant 's original budget and is sharing some overages; Empyre , a fund based in Abu Dhabi and Brazil, and Chinese company Alpha Pictures also have small pieces. 20th Century Fox will distribute.
Crewmembers often complain on difficult shoots, but on some films the noise reaches an unusual pitch. Seated in production offices in Santa Monica, Inarritu says he normally would not give an interview with his film still months from its Dec. 25 release. But the Oscar-winning Mexican auteur says he wants to set the record straight about what widely is rumored to be a troubled production. "I have nothing to hide," he says. "There were problems, but none of them made me ashamed."
Yes, some left the crew, he says, "but as a director, if I identify a violin that is out of tune, I have to take that from the orchestra." And while acknowledging that the film has gone over schedule and over budget, he says he is "obsessed" with making movies at a price: "I'm absolutely, even stupidly conscious about it."
'The Revenant' Director Alejandro G. Inarritu: "We Are Made to Communicate and Express — That's What Film Is About"
While some insiders say Inarritu is needlessly difficult, their harshest criticism is aimed at Skotchdopole , who is blamed for planning poorly and failing to communicate problems to Inarritu , who would then take out his frustrations on the crew. "You've got to let the director know: 'We can't do that. We have no money or time in the schedule,'" says one. Crewmembers recall a seemingly deal-breaking clash between Inarritu and Skotchdopole in April after they took a helicopter ride to a forest location that turned out to have the wrong light.
Inarritu remembers venting frustration over a wasted morning but says Skotchdopole was not barred from the set but rather redeployed to a trailer to wind down the production in Canada. Still, Inarritu acknowledges that problems had become so evident that a planned two-week hiatus in December was extended into a six-week break, prompting issues with actor schedules. In January, Tom Hardy was forced to drop out of Warner Bros.' Suicide Squad to accommodate the protracted shoot. During the break, the director asked veteran producer Mary Parent to help get the project on track. Ultimately, she took over on-set duties; Skotchdopole , who did not respond to requests for comment, has moved on.
While weather undeniably was a huge obstacle, several crewmembers say a threshold issue was a failure to understand, as one puts it, "what a period film outdoors on this scale was really going to cost." Given cinematographer Emmanuel " Chivo " Lubezki 's decision only to use natural light, there was a short window each day when the production could film. Inarritu is making extensive use of the tracking-shot technique that he deployed to dazzling effect in Birdman , so changes in weather could mean trouble. "It's 4 o'clock, and you've got an hour and a half of daylight, and it's not the light he wants to shoot in," says a crewmember . "If you want to seamlessly stitch [the footage] together, it's not going to match."
To take advantage of the window of light, the produc­tion built in a great deal of rehearsal time with a full crew and cast (except the principal actors) in place. But insiders say Inarritu often changed his mind. "We'd never shoot what we blocked," says a crewmember . Echoes another: "Everything was indecisive, whether it was this particular actor for this particular role, this costume, this makeup." Inarritu acknowledges shifts but says, "That's part of the process. … It's about incredible precision. … It's not easy. You have to be sculpting, sculpting, sculpting until you have it."
As fate would have it, when the production was counting on snow, it was so warm near Calgary that even attempts to manufacture it or truck it in failed. Later, temperatures dipped to 25 degrees below zero, or minus 40 degrees with the windchill factor. But since the action at that point was set in the autumn, actors were asked to go without hats and gloves. "Everybody was frozen, the equipment was breaking; to get the camera from one place to another was a nightmare," says Inarritu .
Multiple sources say the film started to spin out of control early on, as a major battle scene was shot over two weeks. Originally it was going to involve about 30 trappers and about as many Native Americans, but it expanded to 200 players. Leaving little time for the crew to prepare, Inarritu decided that a naked character should be dragged along the ground. The director remembers being concerned about the actor's genitals and laying down plastic sheeting to protect him. "I asked him several times, 'Are you fine?' " says Inarritu . Each time he asked, he says the actor replied that he was prepared to try another take. "I was super considerate because he was a nice, 22-year-old guy," says Inarritu . While crewmembers say the actor was in pain, Inarritu dismisses that as "a lie."
The director says safety always was a priority and no serious injuries occurred on set. An actor who was immersed in freezing water had a broken dry suit, volunteers Inarritu , "but he was taken care of 10 minutes after he was done." A crewmember says some necks of the dry suits were cut off so they wouldn't show on film, but first assistant director Scott Robertson denies that and says just one actor's dry suit had the neck cut, and it was only to aid him after he reacted adversely to the cold water. Overall, Robertson says, there was a great deal of rehearsal and planning to protect the cast and crew. "We had a safety meeting every day of the movie, sometimes multiple times," he says. "No one got hurt on the film with all the crazy shit we did."
'The Revenant': Film Review
Weston says he and New Regency owner Arnon Milchan attribute the challenges during the shoot to the ambition involved in the filmmaking. "We were in uncharted territory," Weston says. "Everyone who came aboard this project, cast and crew alike, understood this going in, and we all support Alejandro and his vision. The performances are extraordinary and the film is great. Arnon and I would be honored and lucky if Alejandro made his next film and the one after that with us."
Still, some crewmembers believe a lot of misery could have been avoided — and money saved — if at least some parts of the movie had been conceived with computer-generated effects. "That's exactly what I didn't want," counters Inarritu . "If we ended up in greenscreen with coffee and everybody having a good time, everybody will be happy, but most likely the film would be a piece of shit." Revenant is about survival, he says, and the actors and crew benefited from having to make it in nature.
"When you see the film, you will see the scale of it," promises Inarritu . "And you will say, 'Wow.' "
Critic's Picks: Leonardo DiCaprio's 10 Best Performances
'the revenant' and 'the hateful eight': how much blood and guts will oscar voters endure, the intern's handbook split - h 2014, 'the revenant' trailer: leonardo dicaprio fights to survive a deadly attack and harsh winter, thr newsletters.
Sign up for THR news straight to your inbox every day
More from The Hollywood Reporter
Jason aldean says "try that in a small town" was intended to depict "lawlessness and the disrespect for cops," addresses location controversy, bernice king corrects amy schumer over mlk social media post: "he would call for israel's bombing of palestinians to cease", the rolling stones become first act with top 10 albums in each decade since the 1960s, uta executive jay sures denounces letter on israel-hamas conflict, new details emerge of karen carpenter's fatal battle with anorexia (book excerpt), robert de niro testifies against former employee: "the whole case is nonsense".
Filming Location
Where To Watch
Where Was Funny People Filmed? Adam Sandler And...
Where was home for the holidays filmed jodie..., where was final destination 3 filmed james wong's..., where was the birds filmed hitchcock's classic horror..., where was next goal wins filmed michael fassbender's....
With movies like The Revenant , you can learn how to keep your spirits high. But the scenic beauty of the filming locations of this movie will fill you with more energy to beat the challenges with red in tooth and claw. Would you like to know where was The Revenant filmed?
The Revenant (2015) brings forth the story of a frontiersman who gets brutally attacked by the enemies of his group. Unfortunately, his hunting crew decided to let him fight for his survival on his own. As a result, the frontiersman utilizes his skills and decides to take revenge on the person who betrayed him.
To serve your excitement, here's an answer to where was The Revenant filmed!
Table of Contents
Where Was The Revenant Filmed? Amazing Locations For Adventurous Geeks!
You'll be surprised to know that this epic survival drama is based on a poem that appeared in 1915, The Song Of Hugh Glass. Surprisingly, the movie makers were so specific about the location that they got ready to delay the release of the movie from May to August. Here's where was The Revenant filmed!
Also, Read | Where Was 2 Fast 2 Furious Filmed? Pack Your Bags And Visit The Place!
Canada | A Crucial Tourist Spot And For Filming The Revenant!
You must have visited Canada but have you visited some exciting locations there? Don't worry. With The Revenant , you'll be exploring some heart-throbbing locations that you must visit with your family!
Kananaskis Country, Canada | Major Spot For Filming Location!
Though the movie is shown to be based in South Dakota (U.S.A), most of the filming has been performed in Kananaskis Country. When it comes to addressing the beauty of this area, no one can fail to guess the reason why the makers opted for this place. Other than this, the foothills will catch your eye and will leave an indelible print on your mind.
Interestingly, the natural beauty of this location made it perfect for depicting an era thousands of years ago. And that's the reason why the location in the movie looked as if it had been framed.
Bow Valley, Canada | Jaw-Dropping Location!
Bow Valley has been a crucial location for filming many movie shoots. And in reality, this valley is a provincial park nestled in the east of the Canadian Rockies. Other than this, the confluence of the Kananaskis river makes this filming location of The Revenant suitable for other epic movies as well.
Interestingly, the location was so perfect for the movie that the makers were not required to make some add-ons. So, make sure you visit this place to have the real feel of the movie!
Stoney First Nations Reserve | Here's The Place That You Were Waiting For!
Do you remember the scene when the Arikara Native Americans attacked the rival group? Interestingly, the filming of that scene took place at Stoney First Nations Reserve, which is a real native American reserve. And the location is just 20 miles away from Calgary. So, the depiction was real, but the location was also real!
Also, Read | Where Was Twilight Filmed? Have An Insight Into These Mysterious Locations!
British Columbia | Filming Location Of An Action Scene!
If you can recall the scene where Leonardo smashes into prop rubber trees and yanks around a harness, the scene was filmed in British Columbia. Surprisingly, many viewers thought that it had been filmed in Alberta. In British Columbia, the makers opted for Derringer Forest, a charming area near the Squamish River.
Fortress Mountain Resort | Enjoy The Wilderness Of Nature!
After Glass gets injured in the battle, Fitzerald is appointed as the caretaker of Glass. But soon, Fitzerald kills Glass and sets out on his journey to the fort. Interestingly, the wilderness that he and you enjoy on the way was shot near Fortress Mountain Resort, which resides in Kananaskis Country. The same location was also used for filming the snowy scenes.
When there is a place that can deliver so much fun, why have you not considered going there yet!
Drumheller, Alberta | A Location That You Might Have Not Heard Of!
One of the epic scenes of the movie is the falling of a meteor on earth that Fitzerald witnesses. That alluring place is known for its signature rock faces. The sheer rock faces also look like they are murmuring the history of the land through their different shapes.
Moreover, the tall rock formations make an endearing picture that you must have witnessed in the movie also. Interestingly, this delightful location is a wealth of fossils, fetching it the name Dinosaur Capital Of The World.
Shovelnose Creek | The Shift Of Glass!
When Glass's health starts deteriorating, he is carried on a stretcher and shifted to another place. And that new place that you see was Shovelnose Creek. Though it's hard to recognize the place due to the additional setup of things for the scene, you'll recognize it immediately during your visit.
This alluring place is located in the Pacific Ranges of the Coast Mountains in southwestern British Columbia. And those who love trekking will find this place adventurous enough. So, book your tickets and get ready for an unforgettable trek with your friends!
Also, Read | Where Was The Proposal Filmed? Details Of The Location Of Your Favorite Romcom!
The U.S.A | Another Eye-Catching Location That Can Be Recognized!
Besides Canada, many locations in America served as idealized locations for The Revenant . Therefore, it's interesting to explore some more adventurous locations that will blow your mind!
Kootenai Falls, Montana | Spot For An Unforgettable Trip!
When Glass attempts to escape from Arikara, he uses the rapids of Kootenai Falls. Wait! This waterfall is not an ordinary one. It is one of the largest free-flowing waterfalls in the northwest area. Let me tell you that the scenic beauty of this waterfall is something that cannot be missed at any cost.
It's time to relive the amazing scenes of such an unconventional movie!
Tierra del Fuego, South America | Spot For Concluding Scenes!
For filming the movie's concluding scenes, the makers finalized Tierra del Fuego, which acts as a split between Argentina and Chile. Besides this, the location treats the eyes with scenic views in the morning and evening. However, this place in South America is as old as the hills and delivers an eccentric view with the presence of snowy mountains, glaciers, and wind-sculpted trees.
Visit the place to know how it feels to sit in the lap of nature!
Olivia River, Ushuaia | Get Ready To Witness Confrontation!
That thrilling confrontation between Glass and Fitzerlad takes place on the Olivia River next to a beautiful valley. However, the scene was full of angst, the soothing waters of the river dropship a calming environment.
If you plan to spend your upcoming vacations at a calm place with your kith and kin, you must consider the valley near the Olvia River.
Also, Read | Where Was Raised By Wolves Filmed? Location That Will Blow Your Mind!
Malvinas Argentinas International Airport | Are You Ready To Enter Antarctic?
Did you ever think that an airport could be displayed as the gateway to a place in an epic movie?
I guess NO! But the makers of The Revenant thought of this unconventional idea. Because this airport is situated on the island of Tierra del Fuego, the airport has minimalistic use of manmade things, which gives it a distinctive look.
Where Was The Revenant Filmed? Here Is A Secret That You Don't Know!
One of the most fascinating facts about the filming locations of The Revenant is that the director and cinematographer gave consensus to film the outdoor scenes in the natural light of the location. Because of this, the makers had only a few hours to film the movie. As a result, the time frame estimated to be for 80 days expanded to nine months in punishingly cold temperatures. Therefore, it's right to say that the entire team did a great job with the movie's locations.
Moreover, the makers were inclined to think that because the movie depicts a partially real story, the locations must also be used in their natural look.
Final Words
Now, you know where was The Revenant filmed! So, pack your bags and book your tickets to these adventurous places and explore more reasons why the makers did not go for any other place!
1. What river was The Revenant filmed on?
The river's name that served as a location for the movie is the Kootenai River.
2. Where was The Revenant filmed in Argentina?
In Argentina, the movie was filmed at the Kootenai Falls.
3. How long did it take to film The Revenant?
It took around nine months to wrap up the filming of the movie.
4. Was The Revenant filmed in Montana?
Though the movie's plot is based in Montana for a few scenes, the rest of the film was filmed in Canada. 
5. Is The Revenant based on a true story?
The fact cannot be denied that the makers have taken inspiration from some real heroes of a poem. 
LEAVE A REPLY Cancel reply
Save my name, email, and website in this browser for the next time I comment.
PRIVACY POLICY
TERMS OF USE
Editorial Policy
COPYRIGHT © 2022 ViEBLY.COM