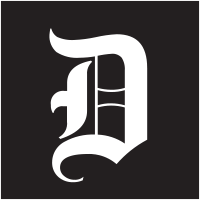 Dallas Morning News
Dallas-Fort Worth's Halloween haunted attractions offer frights and festivities
DALLAS — Pick your poison: Creepy clowns. Chainsaw-wielding maniacs. The zombie apocalypse. Or maybe just the dark. Whatever your phobia, there's likely a haunted house ready to make you scream. Here are 13 spooky spots to visit this Halloween season in Dallas-Fort Worth and beyond.
Check attraction websites for specific dates and hours of operation, which frequently change, and for admission prices, which vary by day. "Fast pass" tickets typically let you go to the front of the line. Parking is an additional cost at some locations.
Creekside Manor
This eerie mansion dares you to walk through its gates, past its creepy cemetery and into its narrow, winding halls. A second haunted attraction has opened on the property for 2023: T.W. Bass Insane Asylum.
Sept. 29-Oct. 31 at 2411 Plainview Road, Midlothian. creeksidefright.com .
Cutting Edge Haunted House
Located in an abandoned meatpacking plant in Fort Worth's legendary Hell's Half Acre district, Cutting Edge was named the No. 1 haunted attraction in the country in USA Today 's 10 Best Readers' Choice 2021 awards. The Cutting Edge scare factor also has won accolades from Fangoria magazine, the Travel Channel and many more. The terrifying 55-minute experience features live actors, special effects and a human maze.
Sept. 30-Nov. 4 at 1701 E. Lancaster Ave., Fort Worth. cuttingedgehauntedhouse.com .
Dark Hour Haunted House
Journey into the unknown as you explore Coven Manor, which comes alive through animatronics, movieworthy sets and professional actors portraying the 13 witches of the Dark Hour Coven and their evil minions. In 2022, Dark Hour was included in Buzzfeed's "20 Terrifying Haunts Every Horror Fan Must Visit."
Sept. 22-Oct. 31 at 701 Taylor Drive, Plano. darkhourhauntedhouse.com .
Fright Fest
Zombies and ghouls take over Six Flags Over Texas after dark during Fright Fest, which features haunted attractions, scare zones, roller coaster rides in the dark and spooky surprises. For a tamer experience, families can visit the park during the day for Kids Boo Fest. Guests 12 and younger can wear costumes.
Through Oct. 31 at Six Flags Over Texas, 2201 Road to Six Flags, Arlington. sixflags.com/overtexas/events/fright-fest-2023 .
Hangman's House of Horrors
Take a 45-minute walk through this haunted attraction, on a former military base that was originally built as a helium plant in the 1910s. In addition to a full tour of the haunted house, tickets include access to two other terrifying attractions — zombie-themed Outbreak and the interactive art exhibit "The Beauty of Horror." Younger children and those too afraid for the regular scares can visit on Oct. 15 and 22 for Scaredy Cat Nights: The lights will be on; the costumed actors will be there for photos, not fright; and kids will get free Halloween candy while supplies last.
Sept. 29-Nov. 4 at 4400 Blue Mound Road, Fort Worth. hangmans.com .
Hatch and Kraven's Slaughterplex
This hair-raising haunt features a trip through the terrifying Trail of Fear.
Sept. 29-Oct. 31 at 2316 E. FM120, Denison. hatchandkravens.com .
Haunted Shadows Lake Trail
The daunting self-guided journey of over 1 mile takes attendees through the woods and weeds along the shore of Lewisville Lake. The average time it takes for a group to complete the nighttime trail is 40 to 45 minutes. Along the way, hikers will encounter creepy characters, ominous signs and other frights. A PG-rated version of the attraction is offered for groups with young visitors.
Sept. 29-Oct. 31 at TOCA Soccer Center, 7801 N. Main St., The Colony. hauntedshadowslaketrail.com .
J & F House of Terror Haunted House
This haunted attraction at Firewheel Town Center has two parts: a large outdoor maze called J & F House of Terror and an indoor haunt, J & F Butcher House. Both will be open Oct. 6-Nov. 5. In addition, J & F Butcher House will be open Sept. 22-Oct. 1 as a blackout haunt that visitors must explore using only glow sticks for light. Tickets available online only.
Sept. 22-Nov. 5 at 215 Coneflower Drive, Garland, in Firewheel Town Center between AMC Theatre and TGI Fridays. jandfhouseofterror.com .
Moxley Manor Haunted House
The Bedford attraction kicks off its 14th season this year. Tickets include access to three haunted houses — Moxley Manor, Regan's Revenge and the interactive, circus-themed Big Top Terror.
Sept. 29-Oct. 31 at 510 Harwood Road, Bedford. moxleymanor.com .
The immersive Halloween theme park features five haunted houses, each with a different theme and reworked for the 2023 season. Additional attractions include Rottingwood Cemetery and Cool Ghoul Boolevard, a walk-through light tunnel. There are also five pubs, food vendors, tarot card and palm readers, henna artists, karaoke and games. The Hell Dolls will perform an aerial and fire show multiple times each night.
Sept. 29-Oct. 28 at 2511 FM66, Waxahachie. screamspark.com .
Texas Scaregrounds
This megaplex of spooky spots includes the Chaos Haunted House, Mayhem Manor, the Odditorium Museum and the Mannequin Maze.
Sept. 29-Oct. 31 at 832 Hood Road, Mineral Wells. facebook.com/chaoshauntedhouse .
Thrasher Slashers Scarepark
Halloween 2022 was Reindeer Manor's final season at its Red Oak site. This year, the organizers will present three new haunted houses at the Alliance Skatepark at Grand Prairie: The House of the Four Suits, where a secret society hunts humans for sport; Sunk!, set in a stranded submarine; and Offworld, where humans use a spaceship to escape a disaster on Earth.
Oct. 6-31 at 1002 Lone Star Parkway, Grand Prairie. thrasherslashers.com .
Thrillvania Haunted House Park
Thrillvania comprises three haunted attractions — the World Famous Haunted Verdun Manor, Cassandra's House of Clowns and Sam Hain's Trail of Torment — on 50 acres.
Sept. 23 and Oct. 6-Nov. 4 at 2330 County Road 138, Terrell. thrillvania.com .
©2023 The Dallas Morning News. Visit dallasnews.com. Distributed by Tribune Content Agency, LLC.

10 Must-See TEXAS Haunted Houses in 2023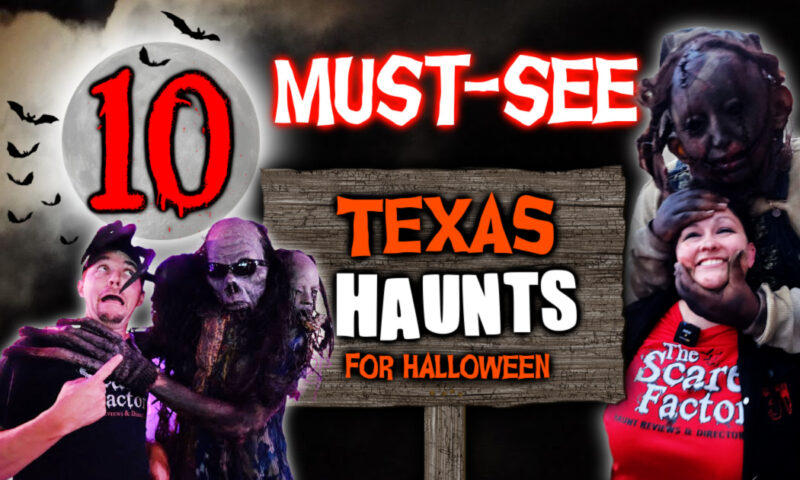 If you love Halloween haunted house attractions , then you've come to the right place! We currently have 90 spooky haunts listed in Texas including twisted trails , haunted hayrides , home haunts , corn mazes , and more!
Here's a list of some of the most popular haunted houses on our website that you don't want to miss this season!
10. Graystone Haunted Manor – Longview, TX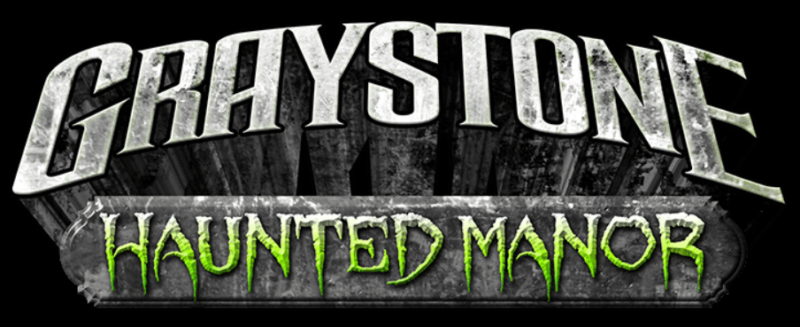 Graystone Haunted Manor offers five scary attractions at one low price plus shows, movies, the Boneyard Bistro, a gift shop, and more! The scaring begins September 29th!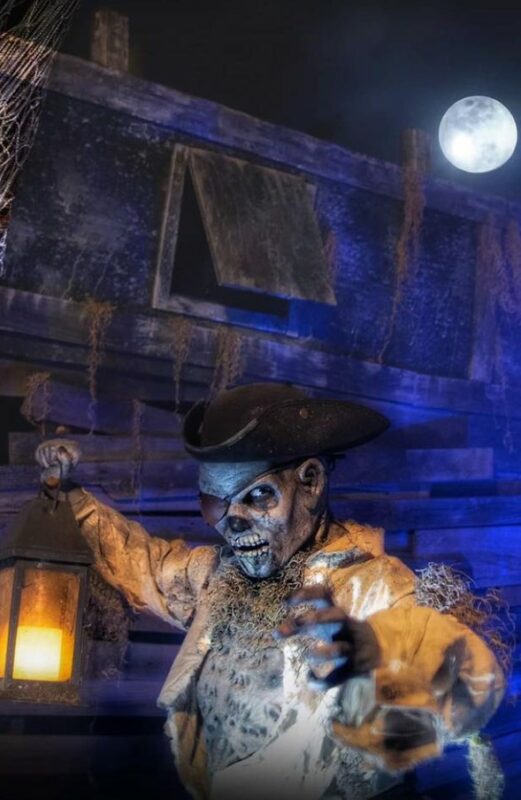 9. Silo of Screams Haunted Attractions – Temple, TX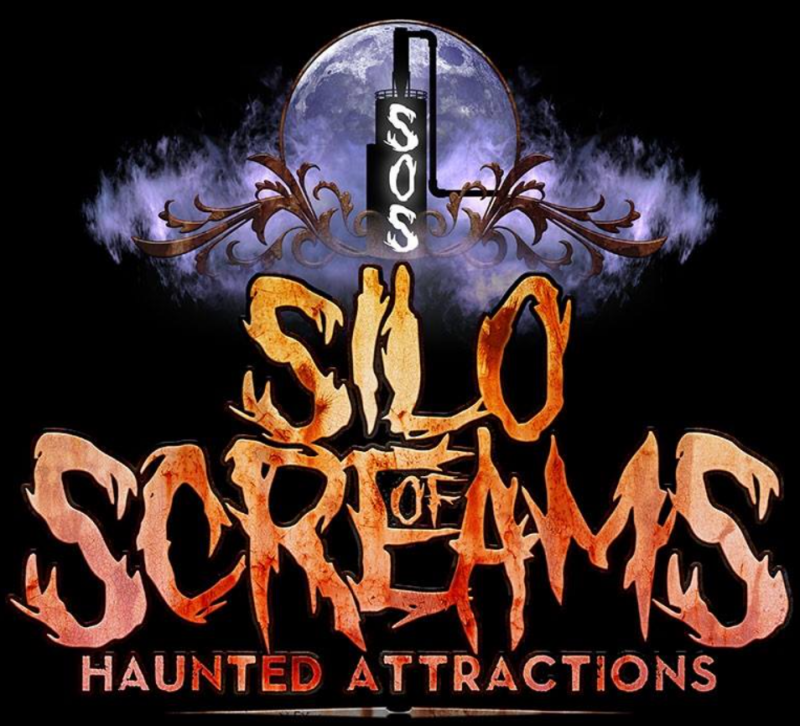 Silo of Screams will be bringing you five full-size haunts for the 2023 Halloween season! Over 30,000 square feet of horror all for one price starting September 22nd!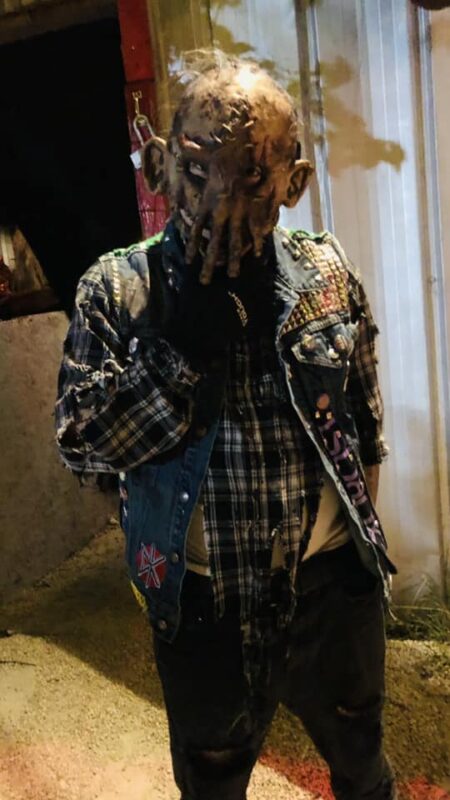 8. Nightmare on 19th Street – Lubbock, TX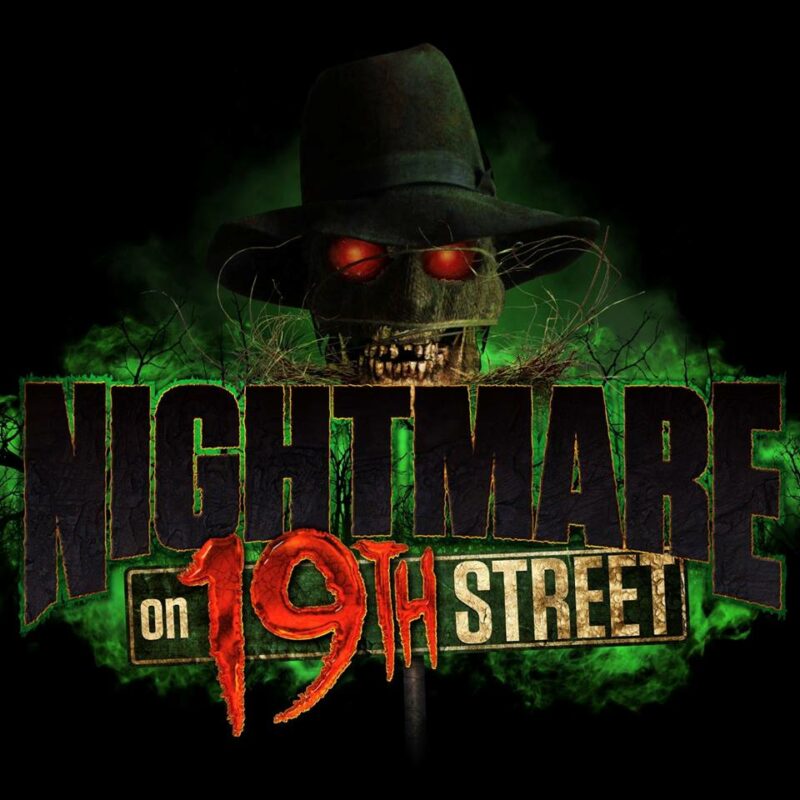 Nightmare on 19th Street is a Halloween scream park in West Texas with four haunting attractions. All new for this October is the Ice Caves of Krampus! Experience their 17th year of fear beginning on September 30th.
7. Haunted Mayfield Manor – Galveston, TX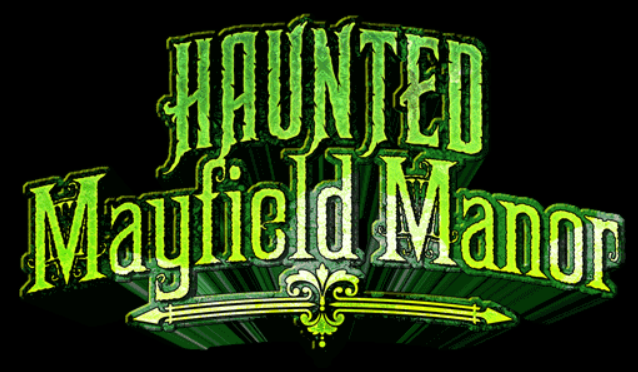 The Haunted Mayfield Manor is housed in the Butterowe Building, which was once the site of a temporary morgue following the great hurricane of 1900. Are you ready to join Dr. Mayfield in his home as he reveals the secrets that dwell inside? This attraction is open nearly every day of the year!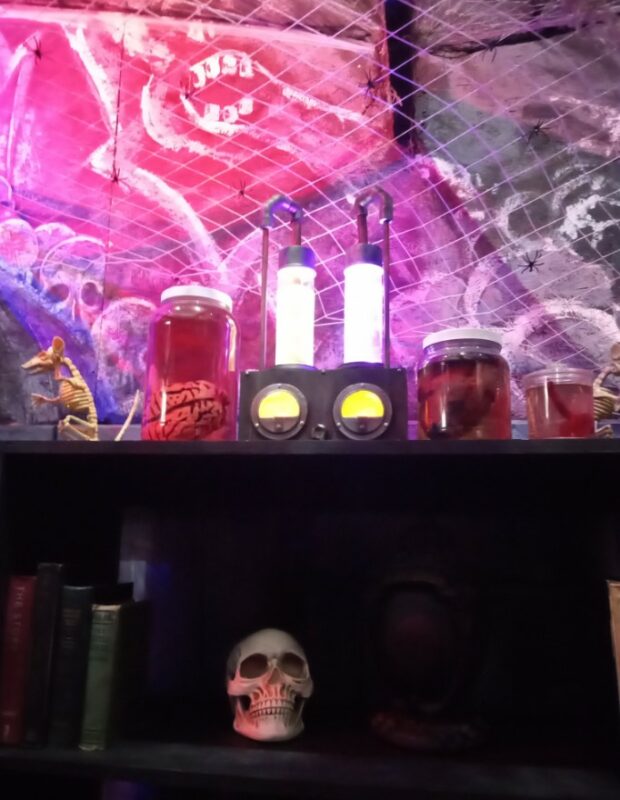 6. Purgatory Scream Park – Kingwood, TX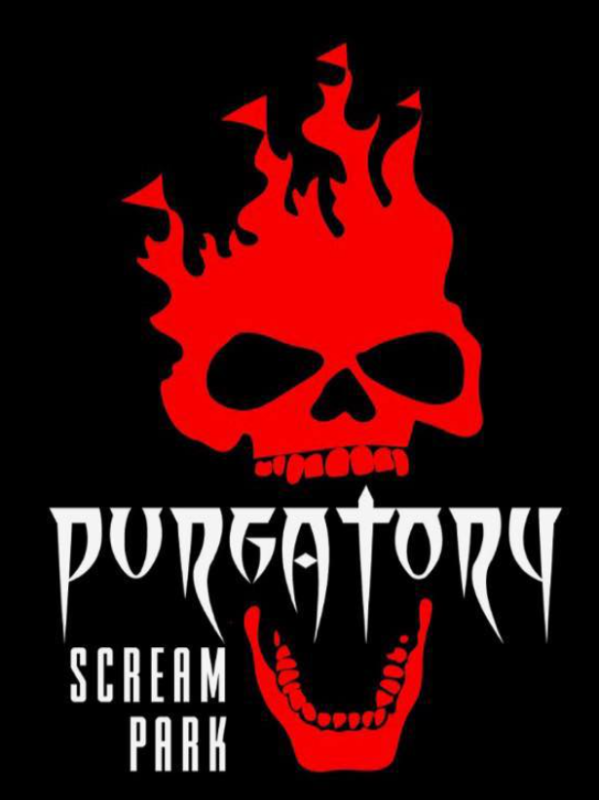 The former "Kingwood Asylum" haunted house, Purgatory Scream Park , is an immersive, terrifying experience north of Houston. The gates open September 22nd.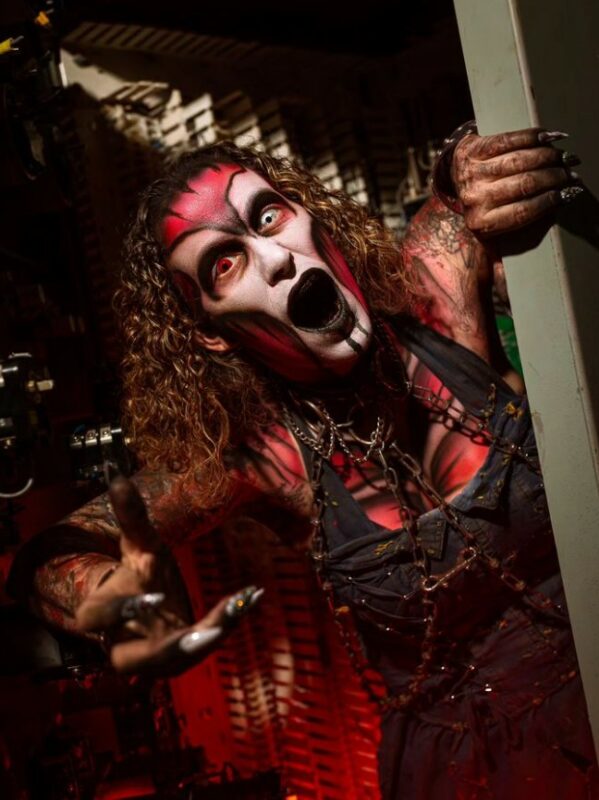 5. Phobia Haunted House – Houston, TX

Phobia Haunted House 's BW 8 location (Houston) offers eight haunted attractions! The screaming begins September 30th.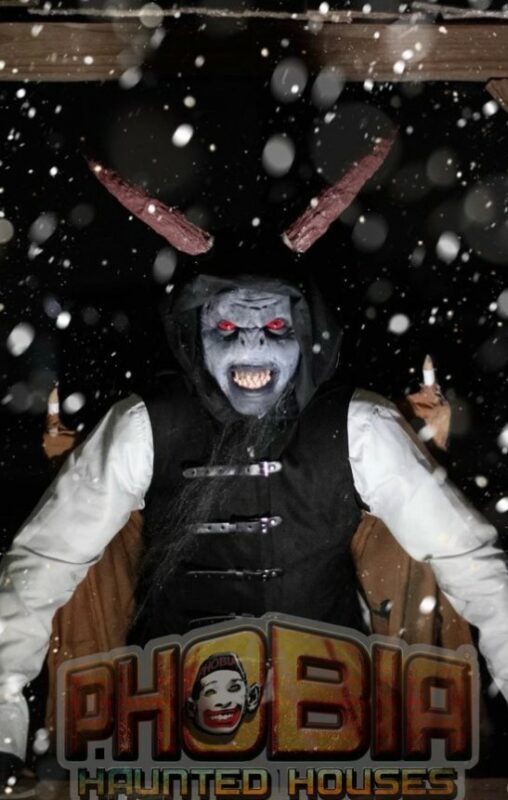 4. Cutting Edge Haunted House – Fort Worth, TX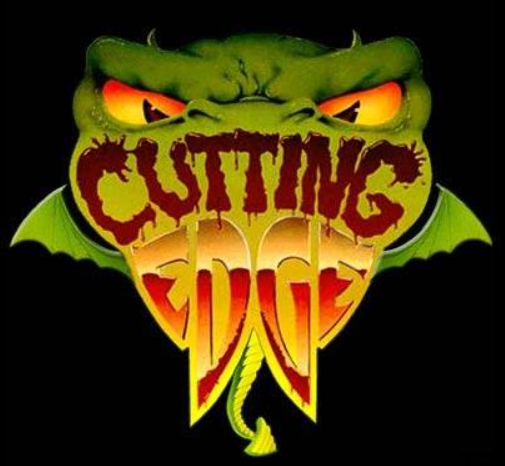 Cutting Edge Haunted House is a "dark attraction filled with live actors, amazing special effects, and incredible monsters." This is said to be an intense, multi-story, multi-themed haunt! Opening night is September 30th.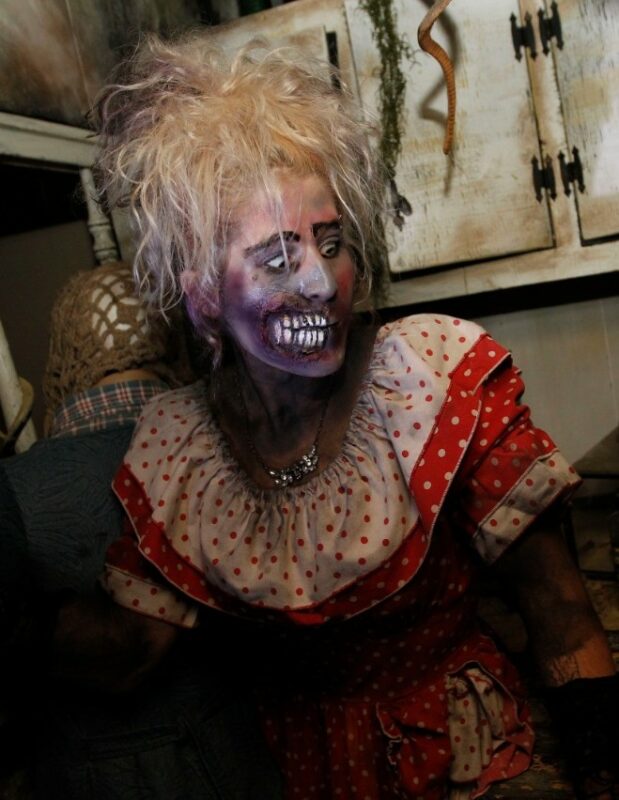 3. House of Torment – Austin, TX

House of Torment Haunted Houses brings multiple haunted attractions in 2023. Are you ready to experience this legendary event? They opened on September 15th.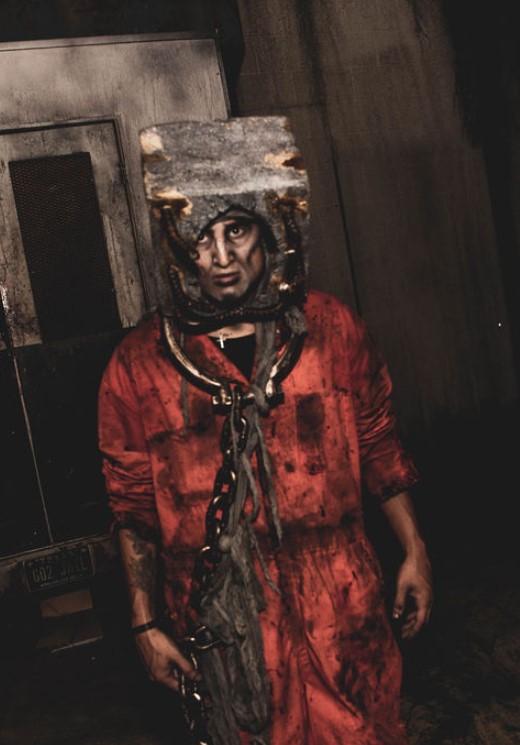 2. Dark Hour Haunted House – Plano, TX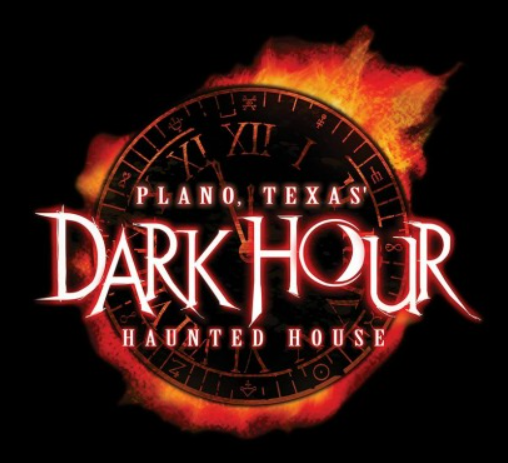 Dark Hour Haunted House presents "Rise of the Sea Witch" beginning September 22nd! At Dark Hour, they want you to scream loud and often… are you ready?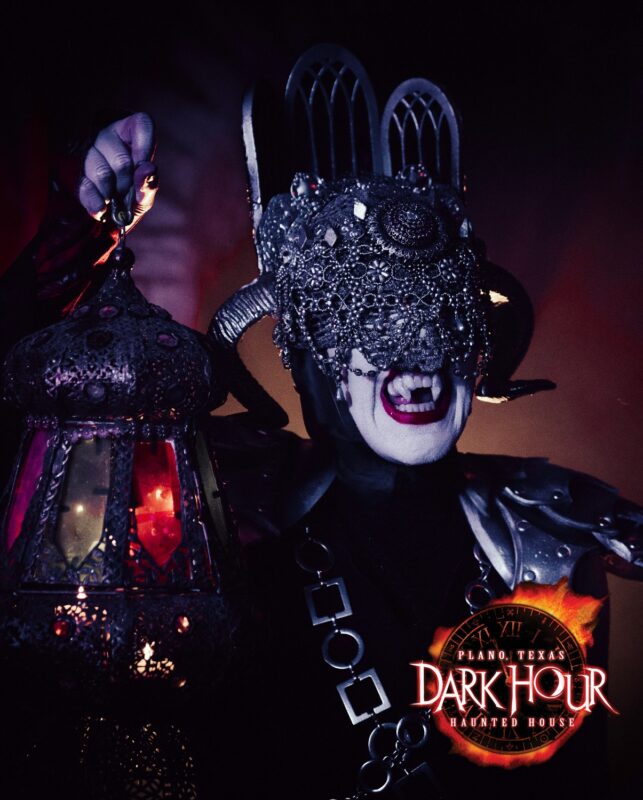 1. Creepy Hollow Haunted House – Rosharon, TX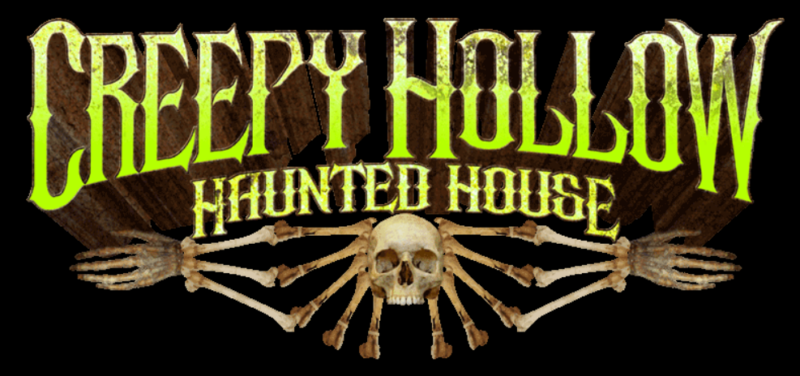 Creepy Hollow Haunted House is going bigger and scarier than ever for 2023! Be prepared to experience hours of entertainment including three haunted attractions, multiple shows, food, games, and more! They open on September 29th.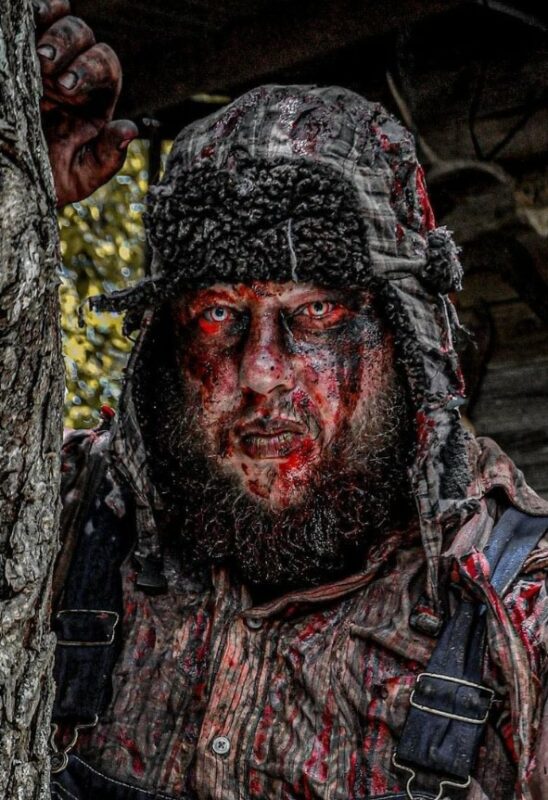 For a full list of all scary attractions in Texas, please visit our TEXAS Haunted House Directory
Now get out there and STAY SCARY!
Note from the editors: This list is not a top haunts list. We are not saying these are the best or scariest haunts in the state or the only ones you should visit. It would be best if you considered these when making your Halloween season plans, as they are some of the most popular amongst our reviewers and our site visitors.

The Scare Factor provides reviews and directory listings for Halloween haunted houses, haunted trails, haunted hayrides, scream parks, and other types of haunted attractions.
All rights reserved. Copyright 2023©️
Texas ranked most haunted state in America. Here are 20 scary locations to prove it
Looking for a scary good time this year? BonusFinder.com just released a report on the most haunted places in the United States.
Texas ranks as the most haunted state in the nation, according to the website .
The state has 13,710 cemeteries, residents have reported 7,517 ghost sightings and it also has the most haunted locations per 100,000 people. There are also 158 paranormal investigators in Texas. This culminated in a haunted city score of 9.8/10.
The second most haunted state was Maine and Florida and Vermont tied for third. The least haunted states include New Jersey, Arizona and Nevada.
The state with the most cemeteries is West Virginia and California has the most haunted places with 1,371 locations.
Here's a look at the most haunted locations in Austin and Texas.
Driskill Hotel
Located in the heart of downtown Austin, the Driskill hotel is probably best known for its rich history and its proximity to Sixth Street.
But the 130-year-old building also is known to have a haunted past.
Ghosts that have been spotted throughout the hotel's grand hallways and rooms include those of original owner and cattle baron Jesse Driskill, a jilted bride and a young girl.
Littlefield Home
A looming Victorian mansion stands out from the rest of the University of Texas at Austin campus on the corner of West 24th Street and Whitis Avenue.
Built in 1893 by George Littlefield, it has been called "the most haunted spot in American academia" and is the oldest home on UT's central campus.
Rumors say the ghost of Littlefield and his wife, Alice, haunt the halls of the home. The interior isn't open to the public, but its striking exterior is certainly still worth a visit. 
Staff at this historic bar on West 12th Street and South Lamar Boulevard refer to the paranormal presence as Emily, the Tavern's resident ghost.
Emily was a sex worker when the Tavern used to be a brothel during Prohibition, until tales say she was killed by soldiers. The Tavern staff say she makes her presence known by knocking things off shelves or walking around upstairs.
The Clay Pit
You wouldn't expect it from the outside, but this Indian restaurant resides in one of Austin's oldest establishments.
Originally built in 1853, the Bertram Building is supposedly still haunted by the spirit of a child who died of typhoid fever there in the 1800s. 
Texas State Capitol
The Texas State Capitol is said to be home to several resident spirits.
There's a mysterious "lady in red" who haunts the third floor of the Capitol dome, and it's said the ghost of Robert Marshall Lowe, a state comptroller who was shot and killed in his office, never left and wanders the grounds in a top hat.
Oakwood Cemetery 
Dating back to the 1800s, Oakwood Cemetery is the oldest city-owned cemetery in Austin. A number of notable Texans are buried there, including victim's of one of the first American serial killers - Austin's Servant Girl Annihilator.
The Red Room Lounge
Legend has it The Red Room Lounge sits on the former location of the city morgue (but that's unverified), but staff members have reported creepy activity over the years, like lights flickering and music turning on, as well as a large metal door opening unprompted.
Austin State Hospital
The Austin State Hospital, previously known as the Texas State Lunatic Asylum, is the oldest psychiatric facility in Texas. More than 3,000 people are reportedly buried on the grounds.
Von Minden Hotel in Schulenburg
The small Texas town of Schulenburg sits an hour and a half east of Austin, between San Antonio and Houston off Interstate 10.
One of the tallest buildings in the town is the Von Minden, a hotel and movie theater hybrid built in 1929.
Locals tell the story of several different apparitions of people who tragically died in the hotel but whose spirits never left. It's attracted the attention of ghost fanatics and historians alike.
Donkey Lady Bridge in San Antonio
According to the legend, if you drive to either of the one-lane bridges at night to the area the incident was said to have happened and turn off your engine, you might hear the hee-haw of a donkey or a human imitating the sound.
Glenwood Cemetery
Glenwood Cemetery in Houston is the largest in the state. The cemetery has a dark history with the death of its owner going unsolved for years. Many paranormal investigators have visited the cemetery.
Devil's Backbone Tavern in Wimberley
This historic beer joint and dance hall is named after the nearby limestone ridge.
It claims a history of being built on an ancient Indian campground in the 1890s. The tavern and ridge are about an hour drive from Austin and come with a large collection of ghost stories.
USS Lexington in Corpus Christi
Take a trip down to the Texas coast to visit this famous World War II aircraft carrier, nicknamed "The Blue Ghost."
Now a museum, visitors can walk the same dark bowels of the Navy ship where around 400 people died during the war.
The ship's visitor center hosts haunted houses every October, but even visitors who tour the ship for educational purposes said they've had hair-rising supernatural experiences. 
Presidio La Bahía in Goliad
The Presidio Nuestra Señora de Loreta de Bahía, known more commonly as Presidio La Bahía was a fort constructed by the Spanish Army in 1747.
Legend has it, a woman in white wanders the fort's courtyard, searching the graves for a name that can't be found. Other ghostly tales include the sounds of cannon fire, banging on the walls in the officers quarters and the smell of blood in the quadrangle, near the chapel's courtyard.
Jefferson Hotel in Jefferson
The city of Jefferson is said to be one of the most haunted small towns in Texas.
Guests of the hotel have experienced whispers from nowhere, knocks on walls and headboards, the smell of cigar smoke, children laughing and faucets turning on water on their own accord.
Goatman's Bridge in Denton
Legend has it, a legendary demonic satyr is believed to inhabit the forest surrounding the area.
Some say a Black goat farmer who moved his family to a residence just north of the bridge was also killed by Klansman who haunts the bridge.
Locals warn that if you cross the bridge at night without headlights, you will be met on the other side by the Goatman. Ghostly figures and strange lights are said to also appear in the surrounding woods, as well as reports of visitors being touched, grabbed, and having rocks thrown at them.
Demon's Road in Huntsville
It is located among the back roads of Huntsville.
Travelers who make their way down the dirt road towards Martha Chapel Cemetery have seen strange sightings of red lights, hand prints on cars, an apparition of a young child, hitchhiking ghosts and other spirits following them home.
De Soto Hotel in El Paso
The De Soto Hotel has stood tall in downtown El Paso for more than 100 years.
Some say they have seen a shadow in one of the hotel's abandoned hallways that can only be seen on video, accompanied by an eerie voice, a playful spirit of a young girl known as Sara.
And then there's the basement, which is said to be home to "something truly demonic."
Baker Hotel in Mineral Wells
In 1929, the Baker Hotel opened its doors to travelers from across the country as a "top tier health spa destination." Hollywood stars like Clark Gable, Judy Garland, Glenn Miller and future U.S. President Lyndon B. Johnson made a stop at the hotel.
But after closing its doors in 1972, the Baker has stood mostly abandoned and slowly decaying in the heart of Mineral Wells.
Since then, some have said the once glamorous hotel is haunted by guests who never left and some who fell to their death while exploring the abandoned building.
Magnolia Hotel in Seguin
Built in 1840, the Magnolia Hotel began as a two-room log cabin before transforming into Seguin's "largest and most elegant hotel" during the 20th century. The hotel's owners Erin and Jim Ghedi claim that there are 13 ghosts haunting the building, according to the hotel's website.
The hotel has been featured on the Travel Channel's "Ghost Adventures," "Ghost Adventures After Shock," "Nick Groff's Tour," the Discovery Channel's "When Ghosts Attack," Destination America's "Ghost Brothers," PBS' "Strange Towns" and more.
Más Finanzas Localísimo Quiénes Somos Repórtalo
Haunted Houses 2023: Casas embrujadas y otros 'espantosos' lugares para disfrutar y gritar del miedo en Halloween en DFW
Más contenido de tu interés
Manage Account
Things to Do
Help Center
news Courts
Grand Prairie man sentenced to life in prison for fatally shooting wife and stepson
The shooting occurred when the couple was moving into their new home..
By Lana Ferguson
2:47 PM on Oct 9, 2023 CDT
A 54-year-old man was sentenced to life in prison after a Tarrant County jury found him guilty Monday of killing his wife and stepson more than three years ago.
Rickey Wayne Edwards was charged with capital murder in the May 2020 double homicide. Life in prison without parole is the automatic sentence for such a charge.
The day of the shooting, Edwards and his wife, Portia Williams-Edwards, 46, were moving into their new home on Monet Lane in Grand Prairie.
At one point during the day she called her father saying Edwards "was acting crazy," adding that he hit her, pulled a gun on her and threatened her, according to a Tarrant County District Attorney news release.
Get the latest breaking news from North Texas and beyond.
By signing up you agree to our  Terms of Service  and  Privacy Policy
Williams-Edwards also called one of her sons, Kameion Kitchen, and told him the same things.
Kitchen went to the couple's house and was involved in a confrontation with Edwards before Edwards used a Glock pistol to shoot his stepson 10 times and his wife twice in the head, the DA release says.
Edwards called 911 about an hour later and officers arrived to find both victims dead. He was immediately arrested.
Edwards represented himself at the trial that began Oct. 3, arguing that he acted in self-defense. The jury took roughly 14 minutes to deliberate, according to the Fort Worth Star-Telegram .
"This was not self-defense as the defendant claims," one of the prosecutors told the jury. "The evidence shows beyond a reasonable doubt that he executed Kameion and Portia."
Lana Ferguson , Breaking News Reporter . Lana Ferguson joined The Dallas Morning News after reporting in South Carolina's Lowcountry for The Island Packet & Beaufort Gazette newspapers. She graduated from the University of Mississippi where she studied journalism and Southern studies. She's a Virginia native but her work has taken her all over the U.S., southern Africa, and Sri Lanka.
Most Popular
Rangers fans chanted 'we want houston' after alds-clincher. now, they've got them, how to watch rangers-astros in alcs: playoff schedule, how to get tickets and more, how will rangers' bruce bochy, mike maddux handle pitching with difficult alcs task ahead, piggly wiggly could make a big comeback in texas, dallas-area football stat leaders (oct. 11): see top performers in each classification, mike mccarthy's stale play-calling raises difficult issue for cowboys, dak prescott, new map shows how climate change affects your community and its vulnerability to weather, dallas revises controversial prostitution ordinance to begin enforcement again, what the exxon mobil-pioneer natural resources merger means for consumers, move aside, comiccon: chosencon is coming to dallas.