Asia Pacific
EurAsian Region
Middle East
Infotainment
Know EurAsian Times

US Navy's 'Ghost Boats' Conduct USV Operations With Japanese Frigate To 'Hunt & Haunt' China's PLA Navy
The Japan Maritime Self-Defense Force (JMSDF) exercised with the US Navy's (USN) unmanned ships and a littoral combat ship (LCS)-class vessel on September 27 in a first-of-its-kind effort.
The maritime military exercise shaped Washington's vision of incorporating large surface uncrewed systems to assist and unburden more giant warships. It is also in line with the geopolitical situation where relations between China and Japan have been consistently deteriorating, with both accusing the other of provocation. 
The Japanese Mogami-class frigate JS Kumano conducted the joint exercises with the American unmanned ships Mariner, Ranger, and the USS Oakland, an LCS vessel.
The Mariner and the Ranger are part of the USN's Ghost Fleet Overlord project, which envisages using the unmanned surface vessels (USV) for logistics and possibly even weapons firing roles and other routine tasks, freeing up the larger destroyers and frigates for more complex missions. 
The USVs can be used for anti-submarine warfare (ASW), amphibious landing, littoral combat, and limited land-attack, anti-ship and air-defense functions.
At an even broader level, USN's Large Unmanned Surface Vessel (LUSV) and Ghost Fleet Overlord are components of more comprehensive ideas like Distributed Maritime Operations (DMO) , developed to compete with China in the western Pacific. 
The People's Liberation Army's (PLA) long-range anti-access/area-denial (A2/AD) missiles undoubtedly constitute a significant threat to the US military by prohibiting it from ever approaching Chinese coastlines.
Therefore, the US strategy would likely hinge on dispersing, coming, and striking China inside its A2/AD bubble. The use of USVs would make that function easier.
Japanese Navy Eyes On China
A statement from the Commanding Officer of the JS Kumano, Commander Izumi Atsushi, touched upon the experimental nature of the exercise and how such exercises between the navies have come to serve as a platform to test and improve various technologies, to inform future projects and doctrines.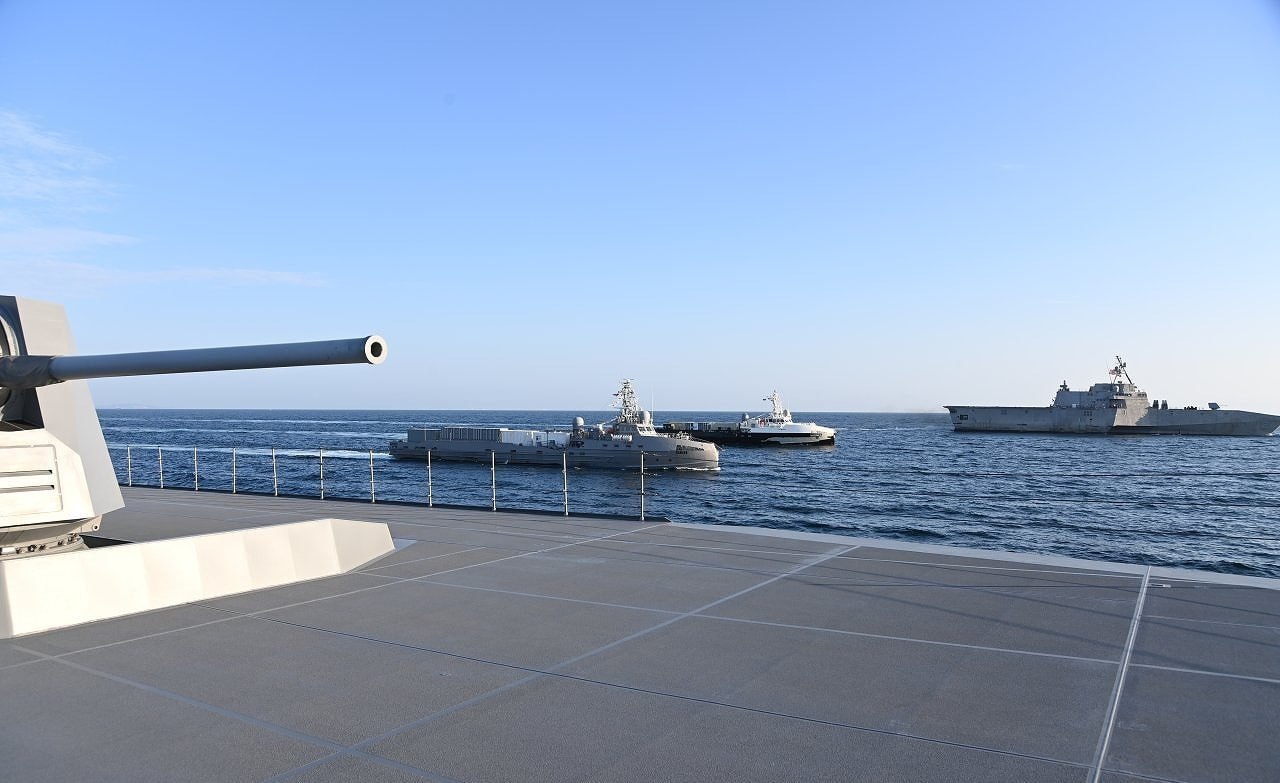 "This is the first exercise for the JMSDF with USV, which the US Navy is testing. This ship, our FFM, and the USV that the US Navy owns are the next generation of naval vessels.
"I believe that the exercise together was an excellent opportunity to develop new ways to utilize surface vessels in the future and to strengthen cooperation between Japanese and the US naval forces in the research and development of USV.
"We, the crew of JS Kumano, will continue to work together as a team in daily training and missions to respond swiftly to all needs."  Japanese naval robotic systems, too, might figure in such future drills.
China loosely reflected in Atsushi's statement when he said the JMSDF "maintains readiness and contributes to the peace and stability of the Indo-Pacific region not only for the defense of Japan but also for a 'Free and Open Indo-Pacific' in cooperation with allied and like-minded navies."
Robot Boats Working Alongside Destroyer s
It is unclear what activities and roles each ship undertook in the latest maneuvers. Any resupply, practice, or transporting goods from the hold of the USVs did not figure in any publicity material.
It is unknown if the USVs were operating fully autonomous or semi-autonomous. In the case of the latter, control of the boat could be stationed at a console on one of the large manned vessels, in this case, the Oakland. 
However, these are mere speculations until the USN sheds more light on the Ghost Fleet Overlord project. A post by the JMSDF on X (formerly Twitter) said the vessels exercised together in Sagami Bay "to improve their tactical capability and interoperability with the US." 
The framing indicates the JMSDF was to be familiarized with the basic procedures and standard practices of maneuvering with and around the USV and the USN's approaches to operating the boats while sailing in formations.
It suggests the USVs are well on their way to being made a permanent feature in small naval detachments once the tactics-training-procedures (TTP) are established.  
27 SEP, JS KUMANO conducted a Japan-U.S. bi-ex with USS Oakland, USV (Unmanned Surface Vehicle) Ranger and USV Mariner in Sagami Bay to improve its tactical capability and interoperability with the USN. It was the first exercise with USV for the JMSDF. #FOIP pic.twitter.com/6U6BHrCpOh — JMSDF Self-Defense Fleet ENG (@JMSDF_SDF_ENG) September 29, 2023
US Navy Big Plans For USVs
The two drone boats also have an Aegis combat system from Lockheed Martin and can connect with other Aegis ships in the fleet. The US Navy has test-fired SM-6 interceptor missiles from these drone boats. The Ranger was the first vessel delivered to the Navy under the program, while the Mariner was the third and was inducted in August 2022.
USVs are also anticipated to fuse with emerging concepts of other services like the US Marine Corps (USMC) Expeditionary Advanced Base of Operations (EABO) and USMC Force Design-2030.
Small, agile, and hard-to-detect Marine units on islands of friendly countries like Japan and the Philippines could be entrusted with undertaking anti-shipping fire on the Chinese Navy's armadas in the East and South China Seas. 
Resupplying these marines with ammunition and ration could be one of the roles the USVs can undertake, especially when large Arleigh Burke-class destroyers and amphibious vessels will be fending off Chinese navy missile strikes and reinforcing allies like Japan or the Philippines.  
RELATED ARTICLES MORE FROM AUTHOR
World record china flies 'revolutionary' flapping wing drone that replicates a birds flying mechanism, hamas reveals 'zouari' kamikaze drone that can potentially rain hell on israel during gaza ops, iran celebrates re-enactment of the holocaust by hamas; the target is not israel, but the us: oped.

US Navy drone ships, or unmanned surface vessels (USVs), made a first-ever visit to a key ally in the Western Pacific this week as the Pentagon takes a hard look at drones as tools to counter China's military mass.
Ranger and Mariner, two USVs, arrived at Fleet Activities Yokosuka in Japan on Monday, the Navy's 7th Fleet said in a statement on Thursday. The scheduled port visit came during Integrated Battle Problem (IBP) 23.2, which is an ongoing event that focuses on testing, developing, and evaluating the capabilities of drone boats.
The two ships, like several others, are part of a project called Ghost Fleet Overlord, which began in 2018 and is a way to integrate large unmanned surface vessels into the Navy. Ranger and Mariner are part of Unmanned Surface Vessel Division ONE (USVDIV-1), a unit that manages drone boat integration and experimentation.
"Unmanned and autonomous technologies are key to growing our distributed maritime operations framework." said Rear Adm. Blake Converse, deputy commander of US Pacific Fleet, in the statement. "By proliferating our presence in the Pacific and increasing the fleet's situational awareness and lethality, we give ourselves more options to make better decisions at all levels of leadership."
IBP 23.2 is the first time that USVs have been employed in the 7th Fleet area of responsibility, which covers an area of more than 124 million square kilometers across the Indo-Pacific region and encompasses 36 maritime countries.
Before arriving in Japan earlier this week, the Navy said USVDIV-1 participated last month in joint exercises with the Navy and US Marine Corps, where the drone boats were integrated with Carrier Strike Group One organized around the aircraft carrier USS Carl Vinson.
"Through the integration of unmanned platforms in our operations, we continue to forge a culture of learning and innovation within our Navy and with joint partners to deliver warfighting advantage." said Rear Adm. Carlos Sardiello, commander of Carrier Strike Group One, in the statement. "Testing and integrating emerging technologies in a demanding, real-world operational environment is vital to providing feedback that informs our progress in this domain."
The Navy's continued experimentation with USVs comes amid a push from the Pentagon to counter China's growing military by fielding more drones in the future. Beijing in recent years has surpassed the US in the number of ships and submarines it has, and it tends to build them faster than Washington, only widening the gap.
Faced with this problem, and the increasing threat of a potential war over Taiwan, the Pentagon in late August announced a new vision known as the 'Replicator Initiative,' in which the US plans to eventually field thousands of autonomous systems like unmanned aircraft and boats in the coming months.
"We've set a big goal for Replicator: to field attritable autonomous systems at a scale of multiple thousands, in multiple domains, within the next 18-to-24 months," Deputy Secretary of Defense Kathleen Hicks said at a conference in early September. She said the initiative will help the US "overcome the PRC's advantage in mass: more ships, more missiles, more forces."
"Now is the time to scale, with systems that are harder to plan for, harder to hit, and harder to beat than those of potential competitors," Hicks said. "And we'll do so while remaining steadfast to our responsible and ethical approach to AI and autonomous systems, where DoD has been a world leader for over a decade."
Watch: The true cost of the most advanced aircraft carrier
New Products
AR / VR / MR
Artificial Intelligence
Internet of Things (IoT)
Future Forces
Communications
Intelligence
Electro-Optics
Explosive Detection
Wearable Technology
Surveillance
Aircraft Security
Port Security
Coastal Security
Anomaly detection
Authentication
Cyber Crime
OT & SCADA
Counter Terror
Law Enforcement
Border Security
Access Control
Mega Event Security
Infrastructure Security
Energy Facility Security
Airport Security
Video Analytics
Personal Gear
D.I.Y Weapons
Infantry Systems
Disaster Recovery
iHLS Accelerator
INNOFENSE Innovation Center
Dual-use technology
UGV& Robots
AUS&R Broadcast 2020
Special Edition
Video Report
INNOTECH 2023
Watch INNOTECH 2021
Watch INNOTECH Broadcast 2020
Watch AUS&R Broadcast 2020
iHLS INNOFENSE
Startup registration form
iHLS Startups Accelerator HomePage
iHLS Accelerator News
Our Advisory Board
Terms of Use
Ghost Ship: Unmanned Ship Sails from San Diego to Hawaii
Maritime Security
Unmanned Systems
Geo-politics

For the first time ever, a 132 foot long ship managed to sail from San Diego to Pearl Harbor and back without any sailors aboard.
Navalnews.com reports that the nearly 5000 mile voyage was completed by an unmanned surface vehicle (USV) called the Sea Hunter. Propelled by two diesel engines that allow the autonomous trimaran to reach speeds of 27 knots and a range of 10,000 nautical miles, the Sea Hunter can stay deployed out in sea for 30-90 days without any supplies. Armed with a generous supply of navigation tools and automated lookouts, the ship is capable of sailing safely near other vessels and in any weather conditions, day or night.
Developed by Leidos, the Sea Hunter has managed to pull off the journey from San Diego to Pearl Harbor and back without any sailors on board to navigate and steer the ship. However, military.com reports that the Sea Hunter, has been boarded briefly by crew members from an escort vessel just to check propulsion and electrical systems.
The Sea Hunter demonstrated to the U.S. Navy that autonomous naval technology is ready to move on from the research and development stages and onto advanced mission testing. Navy officials say that the Sea Hunter, and other autonomous USVs, could completely change the nature of U.S. maritime operations.
Although the Sea Hunter was developed for submarine hunting and counter-mine missions, the idea behind these sort of autonomous vehicles will likely be to focus on the "dull, dirty, or dangerous" mission sets, as mentioned by Dan Brintzinghoffer of Leidos maritime system divisions. The Sea Hunter isn't intended to replace traditional ships, but to free up personnel aboard to utilize their time for more complex tasks.
Leidos reports that the company was granted a 43 million dollar contract to start construction on a second Sea Hunter. The second Sea Hunter is intended to be an improvement of the original Sea Hunter's capabilities.
For more details Subscribe to our newsletter
SIMILAR ARTICLES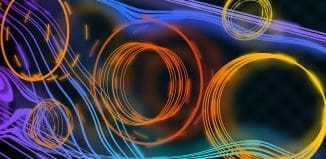 Cybersecurity Researchers Can Make Self-Driving Cars Hallucinate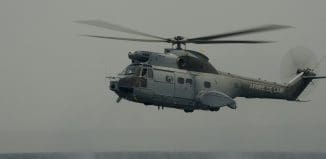 Machine Learning Revolutionizes Navy Helicopters Landing on Ships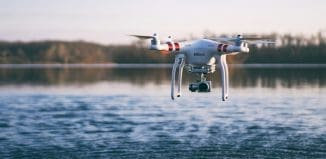 New Australian Drone for Amphibious Support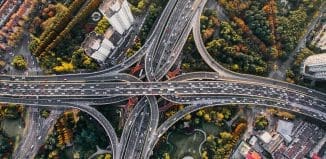 Self-Driving Cars May Make Traffic Slower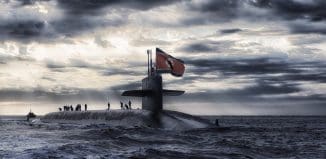 North Korea Unveils 'Poseidon' Nuclear Unmanned Sub
US Launches New Task Force in Middle East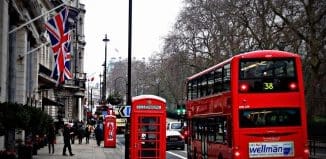 UK Launches World's First Driverless Bus Service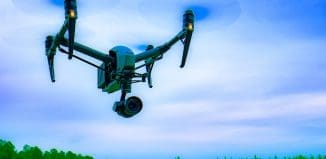 Secret Documents Reveal Plans for Super Swarm Project

Zombie Routers Used for DDoS Attacks

Exposed Security Cameras in Israel Pose Significant Risks

The Marines' New Budget Friendly XQ-58A Valkyrie Drone

23andMe Investigates Data Leak Claims
AI Helping Prevent Drone Collisions

Magnetic Fusion Plasma Engines and Outer Space
Calls to Ban AI Facial Recognition in the UK

Underwater Quantum Communications Tested Between Ireland and England

First Ever eVTol Testing with a Pilot

Zero-Day Vulnerabilities: What Are They What Can We Do Against Them

Bomb Detection by Robots and AI

New Nanotech Cloak Hides People from Drones

EU Warns About the Weaponization of These 4 Technologies
Helsinki's Autonomous Water Taxi Revolution

Northrop Grumman to Develop Stand-in Attack Weapon for USAF
Can Humans Inherit AI Biases?
SpaceX Joins Space Laser Satellite Communication

Exposed Industrial Control Systems Endanger Critical Facilities

The Revolution of Big Data AI Analytics in the World of Construction Intelligence 4.0

UK Intends to Build World's Most Powerful Laser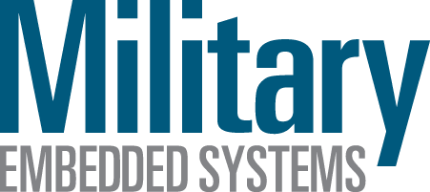 Military Embedded Systems
Ghost Fleet Overlord USV program begins phase two
October 02, 2019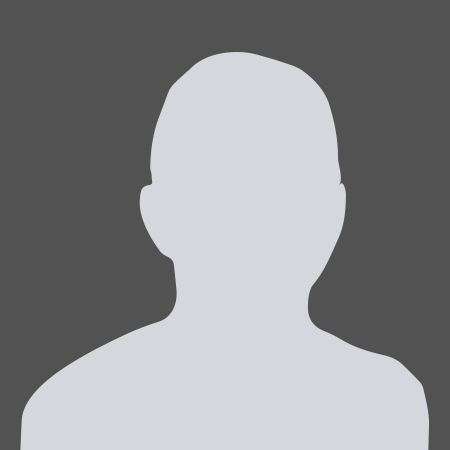 Emma Helfrich
Technology Editor
WASHINGTON. The U.S. Navy announced the start of the second phase of its Ghost Fleet Overlord program, which is focused on the development of Navy's unmanned surface vessel (USV) fleet. Naval Sea Systems Command officials announced that for Phase 2 of the program contractds were awarded to the two industry teams participating in the phase one.
The two industry teams will focus on the integration of command-and-control systems and payloads. Phase II will complete in Fiscal Year 2021 at which point the Overlord vessels will transition to the Navy for further experimentation, according to the Navy release.
Phase I converted two existing commercial fast supply vessels into USVs and focused on autonomy system integration; demonstration of navigational autonomy; and hull, mechanical and electrical system reliability upgrades, according to the Navy release.
Featured Companies
Unmanned - ISR
Unmanned - sensors.
Beyond line-of-sight tech for drones showcased by Honeywell at AUSA
October 10, 2023
Open standards, SOSA used to simplify systems in AUSA demonstration
U.S. Army wants robots, not humans, making first contact on the future battlefield: Army Secretary
October 09, 2023
Case study: LiDAR system provides helicopter pilots a clear line of sight in brownouts
June 24, 2008
March 30, 2010
September 23, 2009
October 12, 2011
The U.S. Army's ability to "see first, shoot second" rolls on with UGVs
October 06, 2010
June 20, 2011
Secure virtualization combines traditional desktop OSs and embedded RTOSs in military embedded systems
May 31, 2010
July 27, 2011
February 17, 2011
September 02, 2011
February 10, 2009
Hermetic power packaging vs. PEMs for mil electronics: No power issues here
June 16, 2011
February 18, 2009
April 29, 2011