Hardmode-only NPCs
Godseeker Mode only NPCs
Dark resistant NPCs
Water resistant NPCs
Holy vulnerable NPCs
Pages with broken file links
Phantom Spirit

"Shrieks are echoing from the dungeon."
A Phantom Spirit is a Godseeker Mode flying enemy that spawns in the Dungeon during Godseeker Mode. Similarly to a Dungeon Spirit , it has a 16.67% / 25% chance to spawn after defeating certain enemies and can fly through tiles. It drops Phantoplasm , an end-game crafting material used mostly for crafting post- Devourer of Gods items. After killing thirty Phantom Spirits, Polterghast will spawn if it has not yet been defeated in the current world.
There are multiple variants of Phantom Spirits which are stronger than the normal variant; each has an equal chance to spawn. The Happy Spirit has the largest damage and health, followed by the Angry Spirit and then the Sad Spirit.
The Happy Spirit is uniquely able to fire a fast, ghostly projectile at the player. This variant is also spawned by Polterghast during its third phase.
Variations [ ]

Additionally, it is possible for a Dungeon Spirit to spawn after killing a Phantom Spirit. However, Phantom Spirits cannot spawn after killing Dungeon Spirits.
Hardmode [ ]
Godseeker mode [ ], epilogue [ ], critters [ ].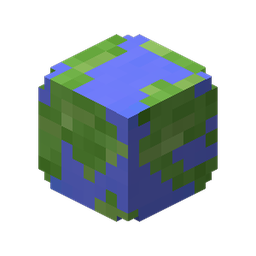 Changelog/2023/October 16
[October 16] SkyBlock Patch Notes
Updated: 2023/October 16
Hey all! We are here to inform you about the latest update that was just rolled to SkyBlock!
Fixed a specific case where some players are unable to progress Elle quests on the Crimson Isle.
Fixed Blaze Slayer sometimes unintentionally teleporting high up in the air.
Fixed Slayer bosses spawning although quest being cancelled due to dying during the spawn animation.
Fixed Crimson Armor Swipe ability not working on Ghosts.
Fixed Bonemerang doing less damage when changing held item slot.
Fixed Bonemerangs returning sometimes doing 4x damage instead of 2x.
Fixed earning collection and Jacob's contest progress at a too high rate when farming cactus with Smelting Touch enchantment.
Fixed starred Bonemerang taking longer to visually update in the hotbar when returning compared to an unstarred one.
Fixed Lava Flames not respecting stuns from Dolphin pet perk.
Fixed Auto-Pickup not working when breaking Launch Pads and Silence Blocks.
Fixed Voodoo Doll and some Abiphones not having "double tap to drop" protection.
If you have a bug to report to us, please make a report HERE! Thanks to everyone who has reported bugs!
1 Reforging
2 Enchantments
3 Heart of the Mountain