15 Favourite Lucite & Ghost Chairs And Amazing Ways To Style Them
Ghost chairs have been a go-to for contemporary interior decorators, combining grace and usefulness. These lucite chairs are the perfect addition to any living space, providing both visual interest and practicality.
I love a good ghost chair! A creation of designer Philippe Starck and the Kartell company. They go with any style and you can mix new and old furniture pieces together and it still works.
Their transparent material allows them to blend seamlessly with any interior design style. While adding a touch of sophistication and elegance. Clear chairs are a great option if you're struggling with a design, colour scheme or limited on space.
Here's a round-up of the best finds for lucite chairs. All with different design styles and clear chairs that you'll be able to use around the home.
Table of Contents
Favourite Transparent Chairs
1 Paris Tower Acrylic Dining Chair | 2. Markus Acrylic Lounge Chair | 3. Chiaro Clear Modern Chair Gold | 4. Eudora Stacking Clear Side Chair | 5. Ghost Side Chair Transparent Crystal | 6. Goku Clear Wing Back Stacking Chair | 7. Chiaro Clear Modern Chair Black | 8. Acrylic Transparent Dining Chair | 9. Lawrence Acrylic Folding Chair | 10. Honeycomb Plastic Dining Chair | 11. Bolla Modern Clear Dining Chair | 12. Alviya Transparent Armchair | 13. Mashpee Stacking Armchair | 14. Casper Clear Modern Stool | 1 5. Helskdg Transparent Side Chair With Arms
1. Paris Tower Acrylic Dining Chair
These modern clear chairs come as a set of 2. So if you have a small dining area these high-quality chairs are a good option.
Easy to clean and the metal base makes the chairs look and feel even more lightweight.
2. Markus Acrylic Lounge Chair
Only the base of this beautiful lounge chair is transparent. But it looks like a comfy modern piece of art! A cushioned seat like this would work perfectly in a modern minimalist living room.
3. Chiaro Clear Modern Chair Gold
An elegant and modern dining chair to host people around your dinner table. The gold legs adds a little extra touch of sophistication to the clear side chair.
4. Eudora Stacking Clear Side Chair
The Eudora stacking chair is a great affordable option for clear acrylic chairs instead of a ghost chair. These are bought as a set of two. And the legs have three different finishes to pick from.
5. VICTORIA Ghost Side Chair Transparent Crystal
The ghost side chair is known as the Victoria chair and you can get it straight from Design Within Reach.
6. Goku Clear Wing Back Stacking Chair
An extra light and airy chair because of it's school chair design. And made much more practical because of the polycarbonate material. It also comes in a transparent dark grey tint.
7. Chiaro Clear Modern Chair Black
The Chiaro modern chairs from CB2 shown in the black option. Any finish that you choose from this collection, will finish off your dining room perfectly.
8. Acrylic Transparent Dining Chair
This chair is similar to another option shown before. But I like that this chair has acrylic legs as well.
9. Lawrence Acrylic Folding Chair
If you're really limited on space then a folding chair will do the trick. I love that this acrylic chair is framed in a gold finish. It makes it more of an elegant chair that's easy to store away!
10. Honeycomb Plastic Dining Chair
The honeycomb back to this lucite chair makes a unique design. It'd look great as a desk office chair or in a kid's bedroom.
11. Bolla Modern Clear Dining Chair
The Bolla chair from CB2 comes with top reviews from customers. A modern and sleek design that can be used indoors or outdoors.
12. Alviya Transparent Armchair
The Alviya armchair is pretty good looks-wise. And comes with an affordable price tag from Wayfair.
13. Mashpee Stacking ACRYLIC Armchair
The Mashpee stacking chair is a modern looking chair to use around your dining table or great for your kitchen. You get these as a set of two.
14. Casper Clear counter Stool
The Casper clear counter stools are great if you want your island or counter to feel less crowded in the kitchen.
1 5. Helskdg Transparent Side Chair With Arms
This armchair is molded from a polypropylene material giving a completely seamless structure. But with more support for your back and a place to rest your arms.
Ghost Chairs Interior inspiration
This chair is such a classic for so many reasons!
Because of its style, it fits in well with a modern or a more traditional style interior. For a piece of furniture that is transparent it definitely catches your eye. You can use a ghost chair to make a statement. Or to avert your attention to another feature in the room.
And of course it's a great option for small spaces. As it has a light appearance and any natural light that comes through into the room won't be blocked. Creating an airy atmosphere even in smaller rooms or dining areas where square footage may be limited.
So it's a really good choice for those looking who need seating without overwhelming the small space. Here's some inspiration on how you can style and use any clear acrylic chair.
Ghost Dining Chairs
Mixing modern materials with traditional finishes is a great way to style your dining room.
I love how the silhouettes of the Louis ghost chairs around the traditional pedestal dining table melt away. It's such a contrast of materials with the dark wood colour central to the ring of clear chairs around it.
The transparent chairs lighten up the traditional interior with an unexpected playfulness. It gives the dining area a cool edge.
These acrylic chairs tuck right under the dining table. Which is great if you're tight on space. The chairs are made are bit more comfortable with the felt cushion pads and faux throws for comfortable seating.
You can always add some seat cushions to your clear plastic chairs to make them more comfy. Cushions can also bring in colour and pattern to your dining area.
This dining room has enough space to go with a solid wood chair. But instead, they've gone with decorative clear chairs. They've used the arm-style chair at the top ends of the table. And armless transparent Louis ghost chairs down the length of the table.
The ghost chairs still seem appropriate to use as they almost disappear. And leads your eye up the high ceiling with the stunning vertigo light fixture.
Ghost Bar Chairs in The Kitchen
You can opt for lucite barstools in the kitchen, if you want to keep a clean and streamlined look. The lucite stools are so practical for around the kitchen because they're totally wipeable. Really easy to clean and wipe down.
Clear desk chairs in Offices
If you need a chair for sitting down to do your makeup then make it a ghost chair. It's pretty, stylish and will minimize the visual space taken up. Adding the ghost chair helps take the Ikea furniture up a notch as well.
Another practical solution is to use a lucite chair when having to combine multiple uses into one room. Like an office space in the bedroom. The less furniture it looks like you have the better that space will work for you.
The ghost chairs come in colour tints as well. Wanting a lucite chair for the practicality aspect, but want some colour? Then choose a chair in colour tint to tie into the rest of your room.
Alternative Styling
Style your empty corner with a barely there but there chair and pull out from the corner when extra seats are needed. Or style a ghost chair with some gorgeous accessories to go next to your bed instead of a nightstand.
Acrylic Chairs in The Living Room
These lucite accent chairs have a seat cushion so they're not completely transparent but that just makes the chair that much more interesting, quirky not to mention comfortable.
I love how the shape compliments the other curved furniture in the room. Quite a contemporary living room space but still easily able to relax!
The Iconic Ghost Chair
Philippe Starck's Ghost chair, introduced in 2002, is a modern reinterpretation of the classic Louis XVI armchair.
Made from a polycarbonate material and designed for indoor-outdoor use, this timeless piece has been endlessly copied since its release due to its elegant appearance and versatility.
Starck drew inspiration from traditional Louis XVI style chairs , which were known for their ornate details and opulent materials. By using transparent material instead of wood or fabric, he created a visually striking yet minimalist version. It remains true to the original silhouette while making it suitable for contemporary spaces.
Starck & Kartell
Following the success of the original Ghost chair design made by the Italian company Kartell. The French designer Philippe Starck continued collaborating with the furniture company Kartell to create several other stackable ghost chairs.
The Louis Ghost chair by Kartell retails for around $445 per piece. But many furniture companies have created more affordable options, to make similar pieces accessible to a wider audience.
Kartell's use of cutting-edge production methods enabled them to create a seamless, durable polycarbonate piece that brought Starck's design concept to fruition. The versatile nature of these ghost chairs makes them ideal for use in various settings, from the living room to the dining area and even outdoor patios.
Louis Ghost: The armchair design features an oval backrest and curved arms reminiscent of antique styles.
Victoria Ghost: A variation on the theme with a square backrest offering more support than its predecessor.
Charles Ghost: A backless clear stool that can be used as seating or a side table, perfect for casual living spaces.
Starck and Kartell have designed other transparent furniture options. Like their nightstands that resemble tray tables under their brand name "Ghostbuster."
Whether you're seeking a statement piece or something more subtle, there's likely a product that will suit your needs perfectly. To "lighten" the load of the room.
Ghost Chair Design Features
The Ghost chair looks great and also has practical features that make it an ideal choice for any living space. One key aspect that sets this chair apart from others is its construction using polycarbonate material, which offers numerous benefits:
Durability: Polycarbonate is known for its strength and resistance to wear. Making the Ghost chair a long-lasting addition to your home.
Lightweight: Despite its sturdy appearance, the Ghost chair is surprisingly lightweight, allowing you to easily move it around as needed.
Maintenance: The clear plastic material makes cleaning a breeze; simply wipe down with a damp cloth when necessary.
When materials like polycarbonate are no longer usable, the materials can be recycled rather than discarded.
Ideal for Small Spaces
Airy appearance: Ghost chairs are perfect for small spaces. As the clear plastic construction creates an airy atmosphere that doesn't feel cramped or cluttered.
Maintaining visual flow: The design allows light to pass through. Maintaining a sense of openness in tight quarters where other furniture items might obstruct views.
Versatile seating options: Whether used as a standalone piece or paired with other seating options, ghost chairs provide comfortable yet stylish seating solutions.
Extra limited space: When chairs aren't in use, you can go for stackable clear chairs or folding clear chairs. So even if the chairs have to be stored in view they can still fade into the background.
Miniature Ghost Chair Designs
The Lou Lou Ghost chair is a scaled-down version of the Louis Ghost chair. Crafted with kids in mind. It's a strong plastic chair available in various colours to coordinate with any playroom decor.
Incorporating Them into a Child's Space
Create a reading nook: Place a few miniature ghost chairs around a low table or bookshelf to create an inviting area where children can read and relax.
Dining area: Use these versatile chairs as part of your dining setup. When hosting family gatherings or parties with young guests. Use the mini ghost chairs as their own designated seating area.
Arts & crafts station: Set up an arts and crafts corner using ghost chairs paired with a clear plastic table. This will not only look visually appealing but also make cleaning up after messy projects much easier.
Add personalization: Customize chairs by adding decals or stickers featuring your child's name or favorite characters. Making them feel special while incorporating their interests into the room's design scheme.
These mini ghost chairs are sure to add a modern touch. While still being functional and practical for everyday use for children. They're too cute!
Are you thinking you might need some lucite chairs at home? If so which room? Let me know in the comments below!
FAQs Ghost Chairs
Why is the ghost chair so famous.
The Ghost Chair gained fame due to its innovative design, which combines traditional baroque style with modern materials and technology.
Its versatility, durability, and timeless appeal have made it an iconic piece of contemporary furniture.
Why is it Called a Ghost Chair?
The name "Ghost Chair" comes from its translucent nature.
Its clear polycarbonate material makes it appear almost invisible or ghost-like in certain lighting conditions. This is how the chair blends into various interior styles so easily. While still making a statement as a functional art piece.
What's a Ghost Chair?
A Ghost Chair is an iconic piece of modern furniture designed by Philippe Starck for Kartell. It features a seamless geometric construction made from transparent polycarbonate material that creates an illusion of invisibility or "ghostliness."
The chairs are known for their versatility, durability, and ability to complement various interior styles.
How Can You Tell if a Ghost Chair is Real?
If you want an authentic ghost chair these are the things to check. Look for engraved signatures on the backrest or under seat area. It should have Philippe Starck's signature and Kartell logo.
Check there are no visible seams between different parts of the frame. Look at overall build quality, such as smooth edges and consistent transparency throughout.
Authentic chairs also come with documentation verifying authenticity upon purchase from authorized retailers like Kartell .
Are Ghost Chairs Still in Style?
Ghost chairs are a classic design and flexible to use at home in any interior. It's more about if these or a lucite chair alternative is an option that will work best for you. As they are practical for use and there are many ways you can style them.
This post contains some affiliate links which I may make a small commission from should you purchase something. For more information check out the disclosure and terms and conditions page.
4 Easy Steps For Mix and Match Bedding Ideas
23 Of The Best Christmas Tree Toppers This Year (2023)
17 Gorgeous Marble Home Decor Items To Elevate Your Space
Antique White Bedroom Amazing Finds To Get The Look!
15 Gorgeous Best Home Bar Cabinets For Hosting
Further Reading...
The Ultimate Guide To Layering Rugs In The Bedroom
7 Ways To Have A Hygge Christmas This Festive Season
8 Fantastic Spaces That Accessorize With Outdoor Rugs
No comments, leave a reply cancel reply.
Save my name, email, and website in this browser for the next time I comment.
The Ultimate Guide: How To Mix And Match Sofas And Chairs
5 amazing advantages of a kitchen no upper cabinets.
Ghost Chairs
Ghost Chair
Ghost Armchair, Clear
Ghost Side Chair, Clear
Filter Products
Product type.
Join our mailing list
Get new products and promotions in your inbox. We're not clingy, you can unsubscribe at any time.
Added to your cart
Continue to Shopping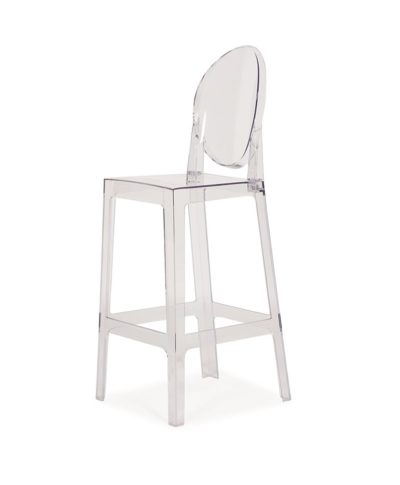 Ghost Bar Stool
* 46″ H X 15″ W X 16″ D
* Seat Height 30″
Related Products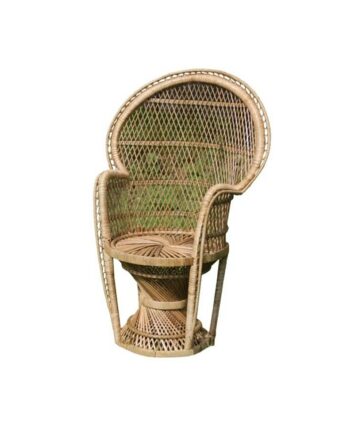 Windi Chair – Children's Natural Wicker
* 44" H x 20" W x 21" D
* Seat Height 17"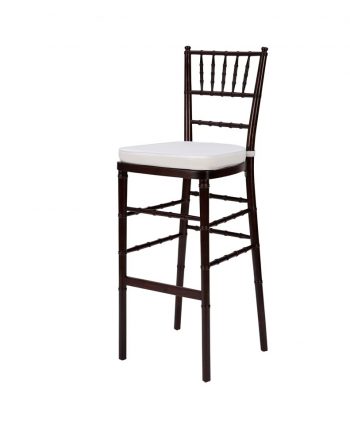 Mahogany Chiavari Highboy
* Wood Highboy Chair
* 300 lb. Weight Limit
* 46″ H x 15″ W
* 30″ Seat Height
* 16″ Seat Depth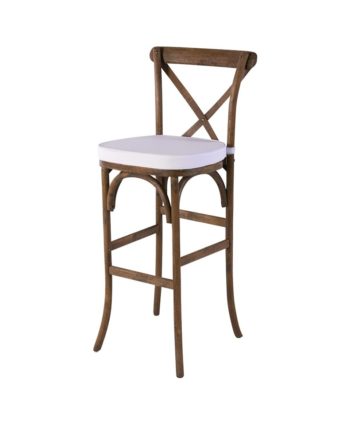 French Country Highboy Chair (pad not included)
* Wooden Chair
* Height 45″
* Width 17.5″
* Depth 19″
* Seat height 30″
* 300 lb. Weight Limit
Staff Favorites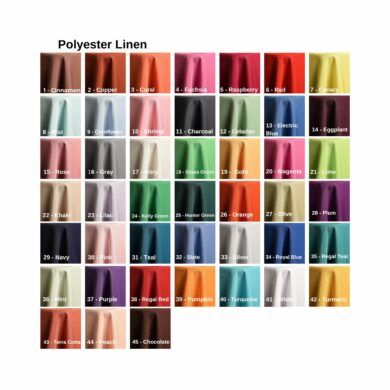 Polyester Linens All Colors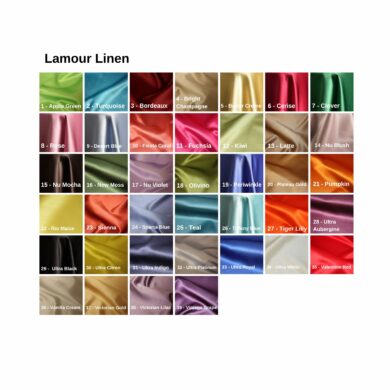 Lamour Linen All Colors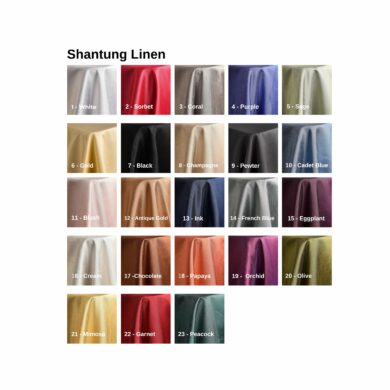 Shantung Linens All Colors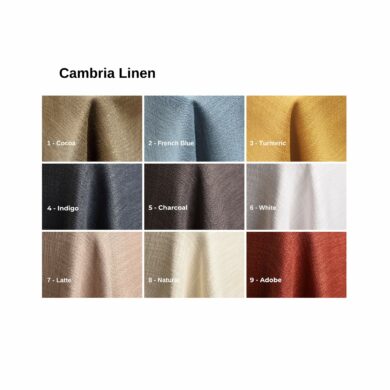 Cambria Linens All Colors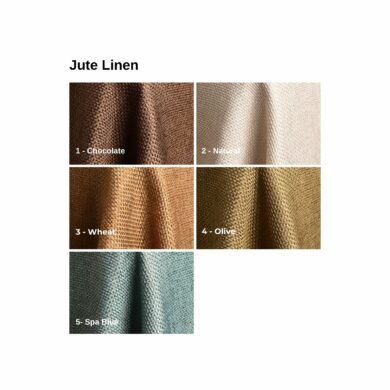 Jute Linens All Colors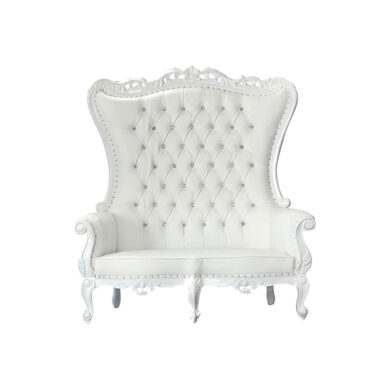 Settee Throne Chair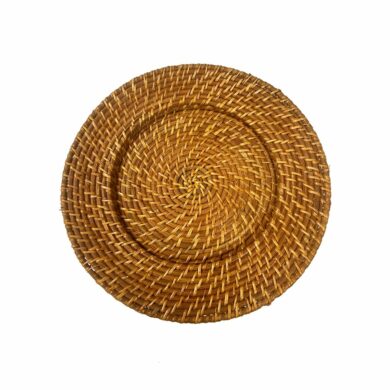 Light Wicker Charger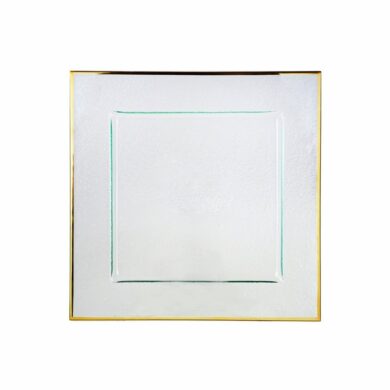 Square Gold Rim Glass Charger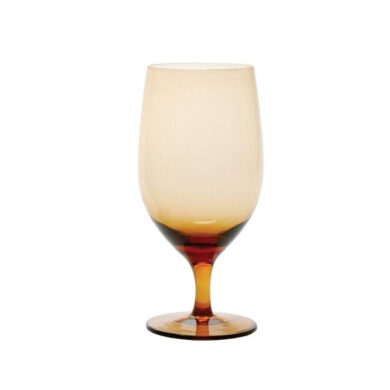 Amber Goblet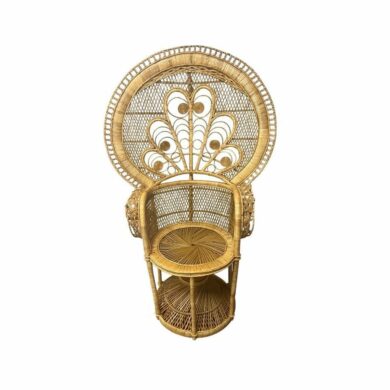 Peacock Chair – Natural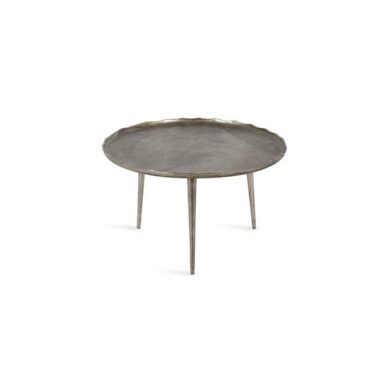 The Elton Coffee Table – Silver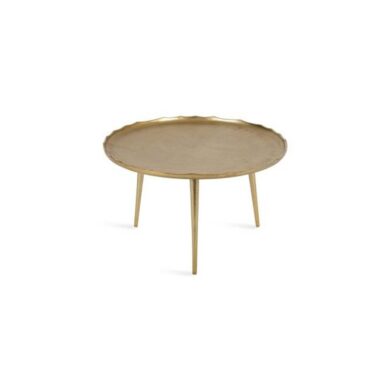 The Elton Coffee Table – Gold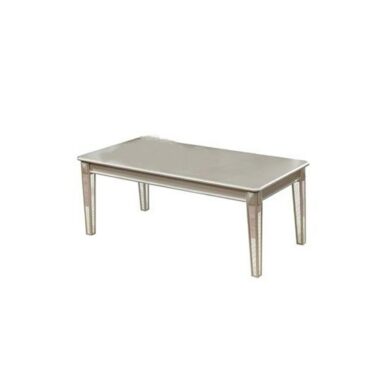 The Eddison Coffee Table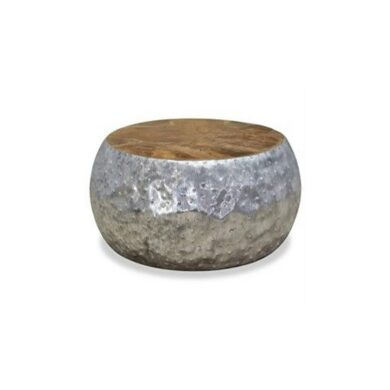 The Dannie Coffee Table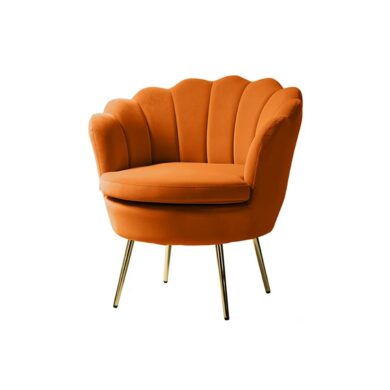 The Luna Chair – Orange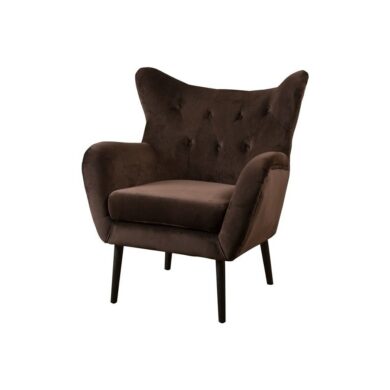 The Dannie Chair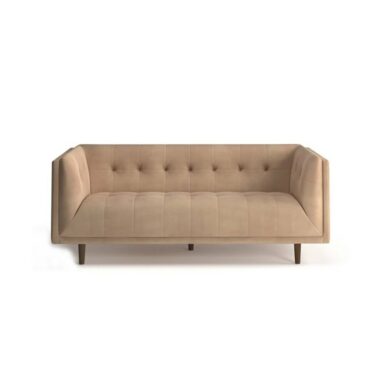 The Paige Sofa Tan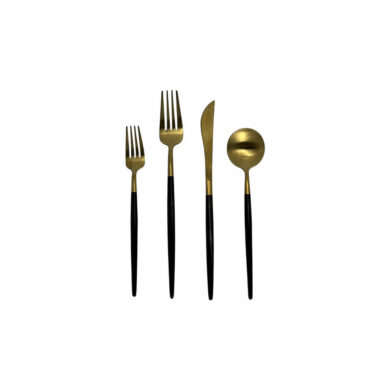 Black and Gold Luxe Flatware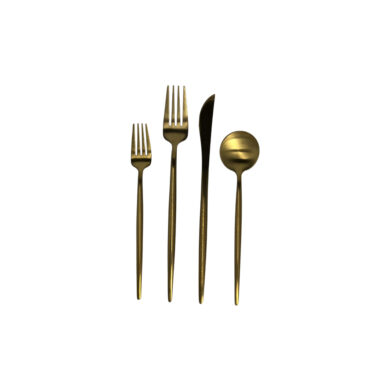 Gold Luxe Flatware
Chance Table – Gold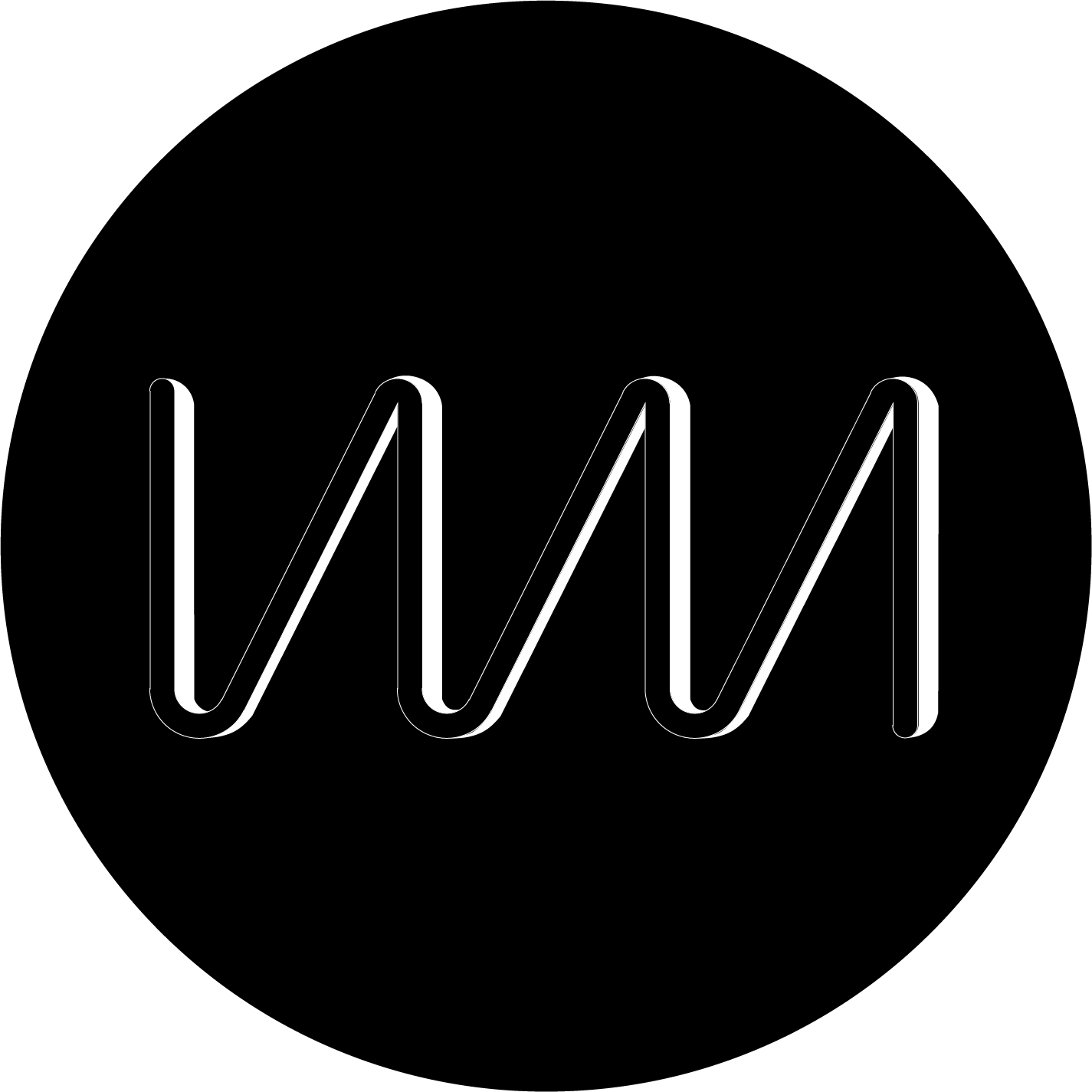 The Ghost Chair Review: Where and How to use it?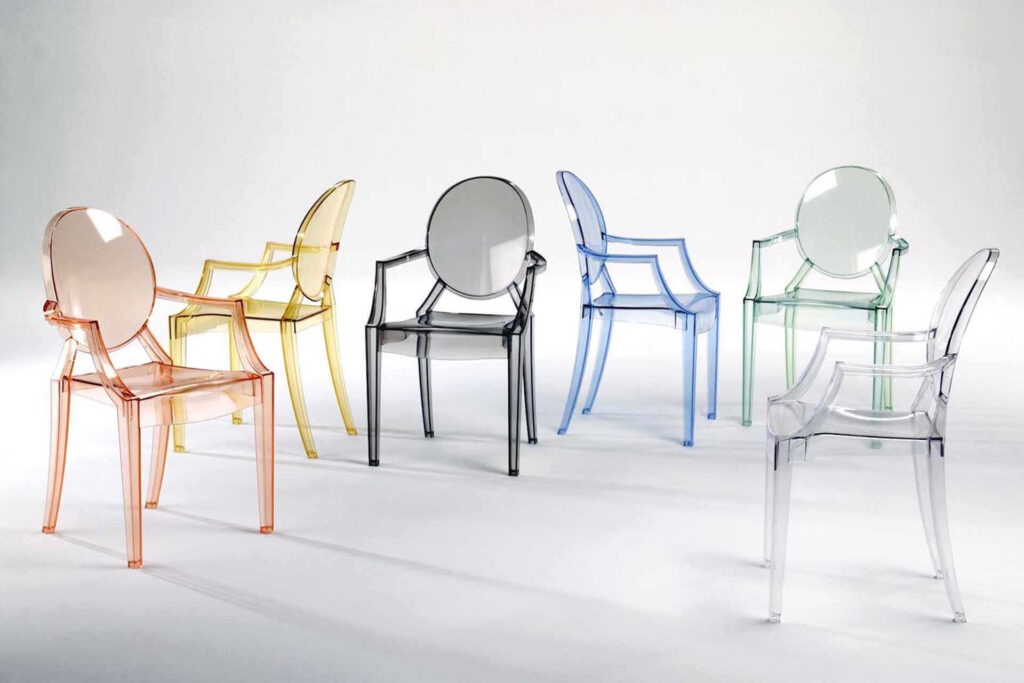 Introduction
Searching for an accent for your house? When it comes to the interiors, the change is inevitable. As life goes forward, the change comes with it. The biggest concern lying under the idea of change is generally the budget. That is why it is important to decide the amount of the change. In the first step, it may relieve you to have this decision.
Things to Consider
A furniture can change the soul of the interior. Especially when you are planning to have a unique one. The Ghost Chair is a unique furniture that can easily blow a contemporary wind inside of your house. It is hard to find a convenient piece that can fit the change.
In this condition, The Ghost Chair is a right choice for your dining room, study room, bedroom and even to your office. It is also not important if the existing interior is not modern styled. As it comes from the name of it, The Ghost Chair can catch up with any style and find a convenient perspective in your interiors.
If you are bored of the existing style of your interior and you cannot imagine a big change, The Ghost Chair will be the right choice for you. If you like to mix and match different styles and if you can be courageous about choices, having the ghost chair will make you happy.
It is also important to consider the fact that it is made up of classical lines, it is the material that is changing the effect this much. So this furniture can be a smart one for the ones that are stuck between the classic and the modern style. The Ghost chair is coming to make your interior balanced.
On the other hand, if you are so much concerned about having the same color schemes, the same style of the furnitures, this much change won't fit your expectations. Another fact that must be considered before buying is that, The Ghost Chair won't be the most comfortable chair to spend the whole day with. Therefore, you can consider having some pillows or textile to have more comfortable sit while adding your style to the piece.
What is The Ghost Chair? What makes it this much unique?
With its original name The Louis Ghost Chair, owes its iconic name to its material which is transparent polycarbonate that is preventing it a ghostly look. As it is reflecting the style of the Louis XV, it is also twisting this style with the material belonging to the 21 st century. It can be easily said that this piece is more than furniture but art itself. This is why it is this much unique.
At the first impression, the ghost chair seems to be fragile and unsubstantial. When in use, the sturdiness of the chair is a sign that first impression is a diversion. That is why this unique piece is always brought questions about its existence. Some cannot accept the combination of classic design and the modern material while some are against the use of plastic, or believes that is implying a cheap look.
Easy to clean
Compatible with different styles
Unique combination of classic and modern
Not for plastic haters
Not possible fix in case of cracks
Needs additional textile for the long-term comfort
Click here to learn more
As mentioned before, the ghost chair is compatible with different styles. As it has a ghostly feeling, it is never too much design for your interiors. With inner comfort, you can easily prefer the ghost chair around your dining table, even if it is a classical one. In the end, the shiny frame around your dining table can bring out the dining table and create a fresh perspective to your dining room.
As it can be preferred alone, the ghost chair can be used as pairs also. For the special corner nearby the window for a cup of coffee, can welcome the ghost chair with a great pleasure.
Features and Benefits
The ghost chair, is a single molded acrylic construction that is used to ensure the stability and easy maintenance. Careful thought was invested delivering material that is durable and lightweight. Being ideal for the contemporary motive the curved seat and the armrest also add comfort to this unique chair. Its shiny finish, bolds the classical motive of the chair.
It is giving the feeling of the modern times taking reference from the history. It is not giving the classical plastic furniture feeling. With its curved seat, it is designed according to the ergonomics. The role of this ghost chair is not being dismissed from its plastic structure or classical view but be accepted as the whole of being the both. Therefore it is an artsy piece on the one hand and on the other hand, it is just a background for your other furniture.
It is possible for ghost chair to be used for different purposes. It can be a chair in a toddlers room while it can be the piece of the dining set. For the change lovers, having this kind of piece is a right change. It is always possible to change the location of this chair because it can adapt easily.
As it is made up of plastic material, the Ghost chair is quite lighter than a standard chair. This is making it easier to move. It is also molded perfectly that cannot create harm for the floor. As an armchair, with its armrest, it is providing a healthy seat by occupying the least area that is making it perfect as a dining seat.
The ghost chair has no additional piece, it is made up of one piece. Therefore, no worries about assembly. It can be seen as a blank page, and it can be styled with different pillows and textile. As it is a whole plastic piece, it won't get stained, and it is always easy to clean. This chair is an easy to maintain brand new for a long time, and it is carefree.
Space Saver
With its transparent finish, it is not covering a big space, and it is also a good choice for the small interiors. The ghost chair can look good also with precious furniture. It would provide a beautiful illusion which won't block the view.
Alternatives
If you are already convinced about having a ghost chair but you are not sure about the style then there is good news: the ghost chair has different styles.
The Ghost Chair: Without armrests
If you have a lack of space problem, then probably it would be a better choice to prefer the ghost chair without armrest. As it seems more like from the family of the chair, this chair can definitely used for the dining area. With its more modern lines, it can be a good choice for the minimalist lovers also.
The Ghost Chair: With Square Back
Organic forms are not always matching with the taste of the user. For this reason, ghost chair has another styling with the square back. This piece is the most minimal looking among the other ghost chairs. Even if the seating rest is a square shaped, it is still curved to provide a more comfortable seat.
The Ghost Armchair
Among others, this Ghost chair can be counted as an armchair. It is still a whole piece, and with its curved structure, it is providing a comfortable seat. This piece is more comfortable for single or double use. As it is more like an armchair, it is pricier than other options.
As a conclusion, the ghost chair can be a convenient solution for different needs. It can be used as a set around the dining table, as it can be used as a single chair for the desk. With its ergonomic structure, it will provide a comfortable seat for the user. The single molded acrylic construction, it is slightly lighter than another kind of chairs. It is easy to move, and it is easy to clean.
The ghost chair is compatible with different styles. It can be used in a minimalistic interior while it is also possible to use with the classical furniture. You can always change the place of this unique piece and use it in another room.
In the end, the Ghost chair is a good choice for the ones looking for a new accent for their interiors. It is also a long-term good decision with its plastic structure, it is easy to maintain it like new. It can always be personalised with different textiles and pillows. So it is also like a blank page for you to express your style. The ghost chair will haunt your place with style.
Leave a Replay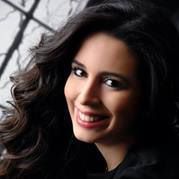 Gizem Sevilmis – Interior Designer
Recent Posts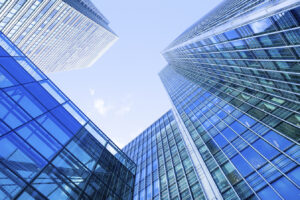 How to Understand the Quality Of Construction While Buying an Apartment?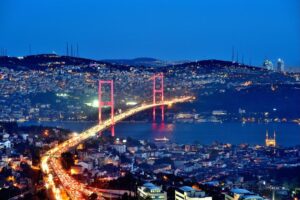 Which Location Is Better to Buy a Property In Istanbul? Asian Side Or European Side?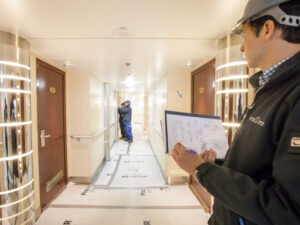 Interior Design Supervision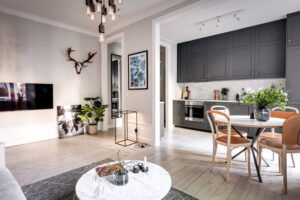 5 Mistakes Decorating Small Apartment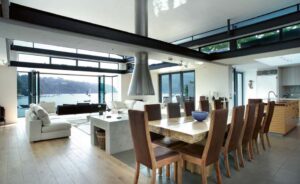 Open Floor Plan Overview
Youtube - interioreast.
Sign up for our Newsletter
Subscribe to receive the newest Tips about Interior design. Promise no spam and only interesting content.
INTERior design for your istanbul property in 60 days
Interior Design Istanbul
Get started.
Turkish version
English version
Instagram EN
Instagram TR
Apple Store - Interioreast VR
Become a partner / supplier
Work with us
Earn with us - Affiliate program
Social Media collaboration
Advertise with us
Terms & Conditions
Privacy Policy
Terms and Conditions
© All rights reserved Interioreast
Statue of Kirov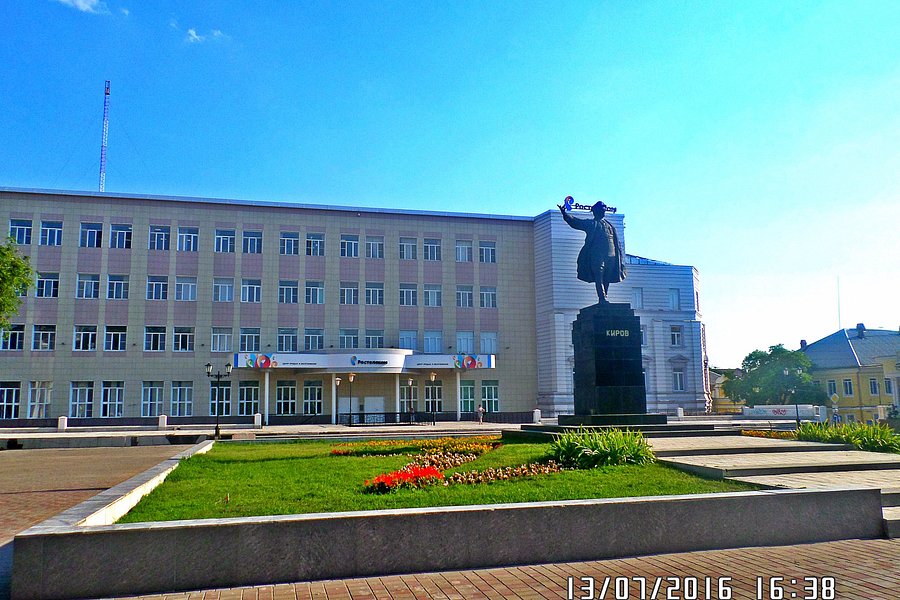 Also popular with travelers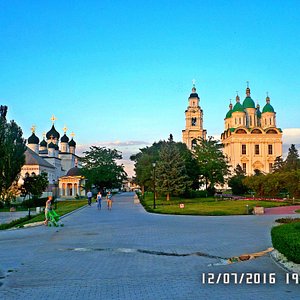 Statue of Kirov - All You Need to Know BEFORE You Go (with Photos)
(0.02 mi) Omega Hotel
(0.12 mi) Victoria Palas
(0.13 mi) Astra
(0.13 mi) Hotel Vizit
(0.13 mi) Erida
(0.00 mi) Kulinariya №1
(0.00 mi) Kamenny Tsvetok
(0.00 mi) Crazy Dog
(0.00 mi) Troika
(0.00 mi) Bulanzheri
(0.00 mi) House of Governor-General
(0.02 mi) Post Office Building
(0.02 mi) Foster Mother Vobla Sculpture
(0.02 mi) House of Court Counsellor Fedorov
(0.02 mi) Ancient Cameras of the XX Century Gallery
Statue of Kirov Information
Astrakhan, Astrakhan Oblast /
If you appear to be near Museum of the Fisheries History of the , you can go to this restaurant. Japanese and Russian food is nice at this place. Eating perfectly cooked seafood and good burgers is what most clients advise. Bar House provides the delicious wine selection.
The cosy atmosphere of this place makes visitors feel relaxed and have a good time. The cool waitstaff works hard, stays positive and makes this place wonderful. Prices are found low here. Modern decor lets the visitors relax. Google gives it 4.5 so you can select this spot to spend a good time here.
Restaurant menu
Frequently mentioned in reviews, ratings of bar-khaus, visitors' opinions on bar-khaus.
Similar restaurants nearby
Tasty dishes in Astrakhan
Restaurant features in Astrakhan
How far is Astrakhan from Moscow?
The distance between Moscow (Sheremetyevo International Airport) and Astrakhan (Narimanovo Airport) is 811 miles / 1305 kilometers / 705 nautical miles.
The driving distance from Moscow (SVO) to Astrakhan (ASF) is 897 miles / 1444 kilometers, and travel time by car is about 20 hours 27 minutes.
Sheremetyevo International Airport – Narimanovo Airport
Search flights
Distance from moscow to astrakhan.
There are several ways to calculate the distance from Moscow to Astrakhan. Here are two standard methods:
810.976 miles
1305.139 kilometers
704.719 nautical miles
Vincenty's formula calculates the distance between latitude/longitude points on the earth's surface using an ellipsoidal model of the planet.
809.894 miles
1303.399 kilometers
703.779 nautical miles
The haversine formula calculates the distance between latitude/longitude points assuming a spherical earth (great-circle distance – the shortest distance between two points).
How long does it take to fly from Moscow to Astrakhan?
The estimated flight time from Sheremetyevo International Airport to Narimanovo Airport is 2 hours and 2 minutes.
What is the time difference between Moscow and Astrakhan?
There is no time difference between Moscow and Astrakhan.
Flight carbon footprint between Sheremetyevo International Airport (SVO) and Narimanovo Airport (ASF)
On average, flying from Moscow to Astrakhan generates about 136 kg of CO2 per passenger, and 136 kilograms equals 300 pounds (lbs). The figures are estimates and include only the CO2 generated by burning jet fuel.
Map of flight path and driving directions from Moscow to Astrakhan
See the map of the shortest flight path between Sheremetyevo International Airport (SVO) and Narimanovo Airport (ASF).
Airport information
Airlines flying from moscow (svo) to astrakhan (asf).