Romance Watchlist: 6 Korean Paranormal Romances (with Ghosts) and How to Watch
If you are looking for a paranormal fantasy romance to sink into over the upcoming holidays, and have a penchant for ghost romances, then we have 6 paranormal romance Korean dramas to get your binge worthy hands on. Continue reading below to see our list of paranormal romance Korean dramas and how to watch!
6 KOREAN PARANORMAL ROMANCES WITH GHOSTS AND HOW TO WATCH
#1 hotel del luna (2019).
Premise
A hotel that caters only to ghosts and its quirky inhabitants and employees who all have a bit of vengeance to take, or not take, on the living
Our Thoughts
A spooky and yet caringly comedic tale of a ghost hotel in Seoul that will have you wondering what exactly happened 2000 years ago. If you love noona romances and beta males trying to protect their lady loves and yet ending up needing protection themselves then you will enjoy this show immensely.
How to Watch
#2 black (2017).
A Grim reaper, a detective, and a woman who foresees death, get tangled in life and death situations and a dark mystery from twenty years ago.
Our Thoughts
We have not seen this one but we did hear that it was amazing until the last part of the last episode which was strange to a lot of people. But I still get a lot of recommends for it to watch. This show almost made our list of dramas to watch at your own risk so watch with that in mind.
How to watch
#3 bring it on ghost (2016).
A man who has grown up seeing ghosts uses his ability as an exorcist. He meets a wandering high-school girl spirit who convinces him that they should work together to fight ghosts.
Another drama that we need to watch but all the posters look really fun with the high school ghost putting the exorcist in headlocks. We loved Kim So-hyun in The Tale of Nokdu, so this could be a good drama to check out for that. It is also a good one to check out if you like Taecyeon .
Viki , On Demand Korea
#4 Oh My Ghostess or Oh My Ghost (2015)
A timid woman chef that occasionally sees ghosts gets possessed by a lustful woman ghost who only wants to get laid and is determined to seduce as many men as she can.
A lot of people recommend this drama for us to watch. We hear that it is hilarious and well done. I mean, a horny ghost and the man she wants to lay sounds hilarious. It will also be fun to see how they kept it PG.
Netflix , Viki , On Demand Korea
#5 Master's Sun (2013)
Set in a hotel, a woman who sees ghosts finds a man who cancels her powers if she touches him. So she wants to stay around him all the time to his ever loving annoyance.
It took me so long to actually try and get to watch this one because I am such a scaredy cat and the ghosts looked so scary. But once I got past the creepy ghosts of the opening episode, I had the best time! The romance is wonderfully playful and the lead actors are so wonderfully comedic together. Definitely a romance to watch.
#6 Arang and the Magistrate (2012)
A girl in Joseon was murdered and comes back as a ghost to find out who killed her and why. Fate brings her to Eun-oh, a handsome magistrate who has an ability to see the dead – though he tries to hide it. ( trailer )
If you want to watch a show that will provide plenty of other worldly gags in a historical setting with a cute love story thrown in, then this Korean drama is for you. The mystery of how Arang became a ghost is intriguing enough to keep you watching, but the cuteness of Shin Mina and her interactions with Lee Joon-ki are the biggest charm of this drama.
On Demand Korea (free), Viki
And that is our spooky romantic list! Do you have any ghost Korean romances that we missed that should be added? Have you seen any of these dramas? If so, how did you like them? Do tell!
The Highest Rated Korean Dramas of 2019 and How to Watch
The Highest Rated Korean Dramas of 2018 and How To Watch
3 Romantic Korean Dramas Premiering in January 2020
31 Free Romantic Korean Dramas to Watch Right Now
8 Award Winning Korean Dramas to Binge Watch on Netflix
5 Romantic Korean Dramas to Watch With Hyun Bin (and 3 to Avoid)
Leave a Reply Cancel reply
Your email address will not be published. Required fields are marked *
Notify me of follow-up comments by email.
Notify me of new posts by email.
This site uses Akismet to reduce spam. Learn how your comment data is processed .
Did you find us? Welcome to Drama Milk! We do things a little differently over here: live Recaps, lots of text, no images, and preview updates at the bottom of posts. It's strange we know, but we like it. You're welcome to stick around if you like the place (but be sure to take your shoes off).
Drama Milk contains ads and affiliate links that keep the lights on over here. The ads use  cookies to aid in your viewing experience. If you like what you see then consider whitelisting us from your adblocking software so we can keep doing what we do!
Best Fantasy & Supernatural K-Dramas
Top Korean Dramas of All Time
The Most Romantic Korean Dramas
The Best Fantasy Movies
The Top K-Dramas on Viki Now
The Best K-Dramas of 2023
The Best Korean Movies Ever Made
All-Time Greatest Korean Action Movies
Best Historical Movies
All-Time Best Korean Actors
The Most Beautiful Korean Actresses
Korean Romance Movies
All-Time Best Korean Actresses
Best Korean Thrillers
The Best Korean Dramas
Best We Got Married Couples
Best Korean Crime Movies
Must-See Korean Movies on Prime
Awesome Animated Movies From Korea
Must-See Gangster Movies
Korean Variety Shows on Netflix
The Best Korean Zombie Movies
The Best Korean TV
Best Viki Movies
Best Korean Movies Of The 2010s
The Best War Movies
Korean Movies About Revenge
Best Korean Mystery Movies
Korean Movies You Can Watch on Hulu
Best K-Pop Shows
The Best Fantasy & Supernatural K-Dramas Ever

If you're looking for shows like Guardian: The Lonely and Great God , here are the best Korean supernatural dramas ever, ranked by fans everywhere. From fantasy romantic comedy, like My Love from the Star , to paranormal thrillers, like Signal , this list of supernatural Kdramas features ghosts, grim reapers, mythical creatures, magic, and more. Some good Korean supernatural dramas include Oh My Ghost , W: Two Worlds Apart , He Is Psychometric , and Strong Woman Bong-soon .
Vote up the top Korean  supernatural drama series , and keep checking back as we update the list with new Kdramas as they premiere.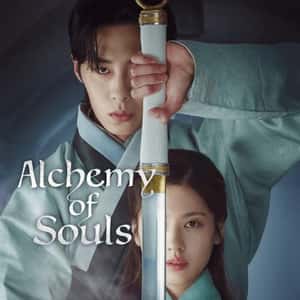 Alchemy of Souls
Premiered : June 18, 2022
Network : KRTVN
Journey into a mystical realm where a seasoned sorceress, portrayed by Jung So-min, meets a desperate man, brought to life by Lee Jae-wook, seeking to reshape his fate. In this story full of enchantment and suspense, the chemistry between the two leads pulls audiences deep into the narrative. Alongside Hwang Min-hyun, the cast delivers a riveting performance that skillfully weaves magic, destiny, and the complexities of the human heart.
Is Alchemy of Souls Worth Your Time?
# 28 of 58 Every TV Show Coming To Netflix In June 2022
# 22 of 24 Rewrite History With These Historical Fantasy Shows
# 14 of 83 The Best Historical KDramas Of All Time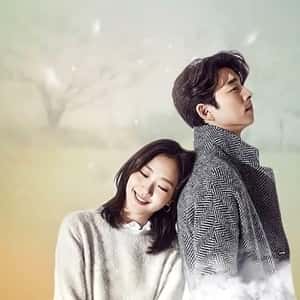 Guardian: The Lonely and Great God
Premiered : 2016
Network : tvN
A tale of immortal beings, love, and sacrifice, this drama stars Gong Yoo and Kim Go-eun, creating an unforgettable on-screen chemistry. With a captivating plot revolving around a cursed immortal goblin and his quest to find the key to his mortality, viewers are drawn into a world of supernatural wonder. Add in a grim reaper, a mystical sword, and a sprinkle of time travel, and you've got a recipe for an enthralling fantasy adventure that's hard to resist.
Is Guardian: The Lonely a... Worth Your Time?
# 10 of 306 The Best Korean Dramas Of All Time
# 2 of 162 The Best K-Dramas To Watch On Viki
# 9 of 143 The Best Romantic Comedy K-Dramas Ever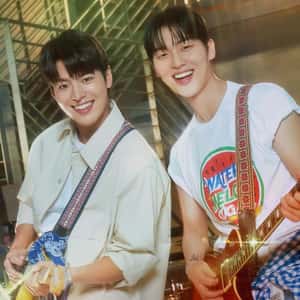 Twinkling Watermelon
Premiered : September 25, 2023
Is Twinkling Watermelon Worth Your Time?
# 270 of 306 The Best Korean Dramas Of All Time
# 139 of 162 The Best K-Dramas To Watch On Viki
# 12 of 15 The Best Current Shows About Time Travel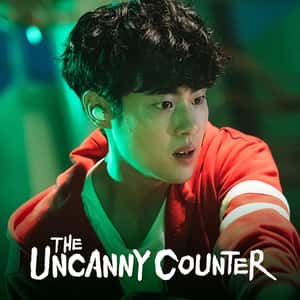 The Uncanny Counter
Premiered : November 28, 2020
Network : Netflix
A high-octane supernatural thriller follows a group of demon hunters called "counters" as they protect the living world from evil spirits. With its top-notch ensemble cast, including Jo Byeong-gyu, Kim Se-jeong, and Yoo Jun-sang, this drama delivers a perfect blend of action, mystery, and the supernatural. The intricate plot, along with the endearing camaraderie among the Counters, ensures that viewers remain hooked from start to finish.
Is The Uncanny Counter Worth Your Time?
# 36 of 306 The Best Korean Dramas Of All Time
# 17 of 157 The Best Korean Dramas To Watch On Netflix
# 17 of 67 The Best Korean Dramas Of 2023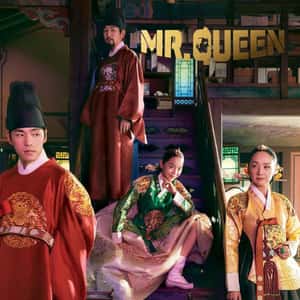 Premiered : December 12, 2020
In a fascinating fusion of historical and fantasy elements, a modern-day chef finds himself trapped in the body of a Joseon-era queen. With an impressive performance by Shin Hye-sun as the titular character, and Kim Jung-hyun as the charismatic king, this drama takes viewers on a roller coaster of emotions, from laughter to heartbreak. Throw in some palace intrigue and a dash of time-travel, and you've got a royal treat that keeps audiences glued to their screens.
Is Mr. Queen Worth Your Time?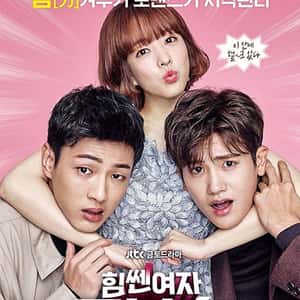 Strong Woman Do Bong-soon
Premiered : 2017
Network : JTBC
Featuring a unique blend of romance, action, and comedy, this drama tells the story of a pint-sized heroine possessing Herculean strength. Park Bo-young shines as the titular character, while Park Hyung-sik and Ji Soo complete the love triangle that keeps audiences hooked. This refreshing take on the superhero genre, coupled with its quirky humor and unforgettable characters, gives the show an irresistible charm that leaves viewers wanting more.
Is Strong Woman Do Bong-s... Worth Your Time?
# 2 of 306 The Best Korean Dramas Of All Time
# 3 of 162 The Best K-Dramas To Watch On Viki
# 4 of 143 The Best Romantic Comedy K-Dramas Ever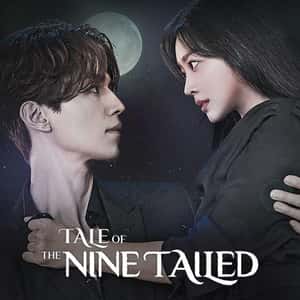 Tale of the Nine Tailed
Premiered : October 7, 2020
This mesmerizing drama weaves a modern-day fantasy around the mythical gumiho, a nine-tailed fox spirit. With a stellar cast, including Lee Dong-wook, Jo Bo-ah, and Kim Bum, the show captivates audiences with its intriguing premise, breathtaking cinematography, and heart-wrenching romance. The quest to uncover secrets and seek revenge, set against a backdrop of rich Korean folklore, provides a thrilling ride that leaves viewers spellbound.
Is Tale of the Nine Taile... Worth Your Time?
# 42 of 306 The Best Korean Dramas Of All Time
# 36 of 162 The Best K-Dramas To Watch On Viki
# 37 of 143 The Best Romantic Comedy K-Dramas Ever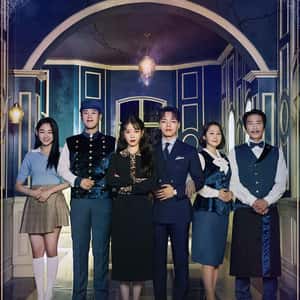 Hotel del Luna
A seemingly luxurious hotel catering exclusively to the souls of the deceased transports viewers to a mystical realm. With an enchanting performance by IU as the enigmatic hotel owner and Yeo Jin-goo as the human manager, this drama seamlessly blends fantasy, romance, and mystery. The show's stunning visuals, captivating plot, and unforgettable characters make it an otherworldly experience that's not to be missed.
Is Hotel del Luna Worth Your Time?
# 20 of 306 The Best Korean Dramas Of All Time
# 5 of 162 The Best K-Dramas To Watch On Viki
# 21 of 143 The Best Romantic Comedy K-Dramas Ever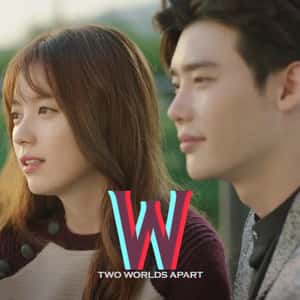 W: Two Worlds
Premiered : July 20, 2016
Network : MBCKR
Taking the concept of metafiction to a whole new level, this drama explores the worlds of a webtoon and reality as they collide. With Lee Jong-suk and Han Hyo-joo at the helm, the show explores the boundaries between fantasy and reality while keeping viewers on the edge of their seats. The unpredictable twists and turns, combined with the electrifying chemistry between the leads, make this a must-watch for fans of the genre.
Is W: Two Worlds Worth Your Time?
# 13 of 306 The Best Korean Dramas Of All Time
# 8 of 162 The Best K-Dramas To Watch On Viki
# 17 of 143 The Best Romantic Comedy K-Dramas Ever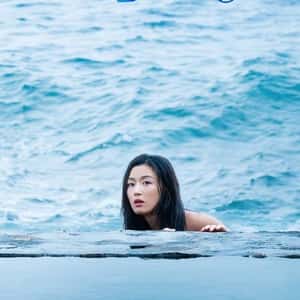 The Legend of the Blue Sea
This breathtakingly beautiful drama tells the story of a mermaid and a genius scam artist. Starring Jun Ji-hyun and Lee Min-ho, the show seamlessly combines elements of fantasy, romance, and comedy. The enchanting visuals, captivating storyline, and sizzling chemistry between the leads make this drama an unforgettable experience that leaves viewers under its spell.
Is The Legend of the Blue... Worth Your Time?
# 6 of 306 The Best Korean Dramas Of All Time
# 9 of 162 The Best K-Dramas To Watch On Viki
# 10 of 143 The Best Romantic Comedy K-Dramas Ever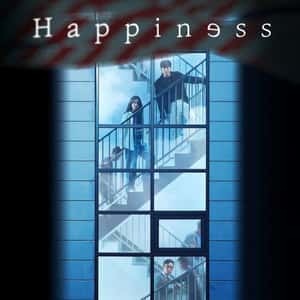 Premiered : November 5, 2021
Set in a post-apocalyptic world where a mysterious virus has turned people into bloodthirsty monsters, Happiness stars Park Hyung-sik and Han Hyo-joo as residents of an apartment complex fighting for survival. The intriguing plot, combined with the captivating performances of the cast, makes this drama an enthralling watch for fans of the horror and thriller genres. The show masterfully combines themes of survival, morality, and human relationships, leaving viewers on the edge of their seats.
Is Happiness Worth Your Time?
Moon Lovers: Scarlet Heart Ryeo
A historical fantasy drama brings together time travel, palace intrigue, and star-crossed lovers. With a captivating performance by Lee Joon-gi and IU, this show takes viewers on an emotional journey through the turbulent world of the Goryeo dynasty. The intricate plot, combined with the powerful acting and heart-wrenching romance, ensures that this drama remains etched in the hearts of viewers.
Is Moon Lovers: Scarlet H... Worth Your Time?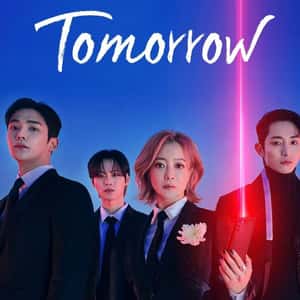 Premiered : March 25, 2022
In the TV series Tomorrow , Choi Jun-Woong (Ro Woon) is a determined young job seeker facing the harsh reality of unemployment. His life takes a surreal turn when a chance accident leads him to an encounter with the enigmatic grim reapers, Koo Ryeon (Kim Hee-Seon) and Lim Ryung-Gu (Yoon Ji-On). These unique reapers are on a mission to prevent suicides, and Jun-Woong finds himself thrust into their world as the youngest contract worker in their crisis management team of death angels.
As Jun-Woong becomes an integral part of this extraordinary team, he embarks on a series of emotionally charged missions to offer hope and a second chance at life to those on the brink of despair. Tomorrow is a poignant series that delves into the themes of life, death, and the profound impact of human connection, showcasing the resilience of the human spirit even in the darkest of times.
Is Tomorrow Worth Your Time?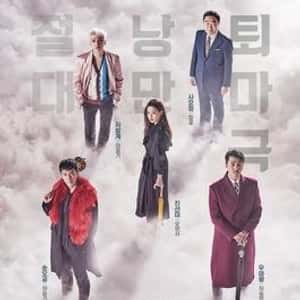 A Korean Odyssey
In a tale of love and loss between humans and mythical creatures, this drama stars Lee Seung-gi and Oh Yeon-seo. The show masterfully blends elements of fantasy, comedy, and romance, taking viewers on an unforgettable journey through a world where demons and celestial beings coexist. The dynamic plot, combined with the endearing characters and their epic quest for redemption, ensures that this drama remains a fan favorite.
Is A Korean Odyssey Worth Your Time?
# 27 of 306 The Best Korean Dramas Of All Time
# 40 of 162 The Best K-Dramas To Watch On Viki
# 14 of 157 The Best Korean Dramas To Watch On Netflix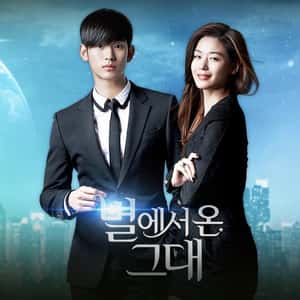 My Love from the Star
A captivating tale of an alien who has been living on Earth for centuries and the top actress who captures his heart. With an enthralling performance by Kim Soo-hyun and Jun Ji-hyun, this drama explores the challenges of love that transcends time and space. A perfect blend of fantasy, romance, and comedy, this show keeps viewers hooked with its engaging plot, unforgettable characters, and thrilling twists.
Is My Love from the Star... Worth Your Time?
# 16 of 306 The Best Korean Dramas Of All Time
# 15 of 162 The Best K-Dramas To Watch On Viki
# 11 of 143 The Best Romantic Comedy K-Dramas Ever
While You Were Sleeping
A spellbinding drama follows the lives of a prosecutor, a journalist, and a police officer, who are linked by their ability to see future events through their dreams. With a stellar cast, including Lee Jong-suk, Bae Suzy, and Lee Sang-yeob, this show weaves an intricate web of suspense, romance, and the supernatural. The gripping storyline, combined with the memorable characters and stunning cinematography, leaves viewers breathless with anticipation.
Is While You Were Sleepin... Worth Your Time?
# 7 of 306 The Best Korean Dramas Of All Time
# 10 of 162 The Best K-Dramas To Watch On Viki
# 13 of 154 The Most Romantic Korean Dramas Ever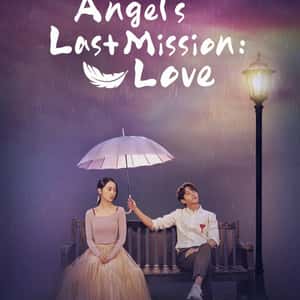 Angel's Last Mission: Love
This heartwarming drama tells the story of a ballerina who has lost her will to live and the angel tasked with saving her. Starring Shin Hye-sun and Kim Myung-soo, the show beautifully explores themes of love, loss, and redemption. With its endearing characters, enchanting romance, and thrilling plot, this drama is sure to tug at the heartstrings of viewers.
Is Angel's Last Mission: ... Worth Your Time?
# 43 of 306 The Best Korean Dramas Of All Time
# 35 of 162 The Best K-Dramas To Watch On Viki
# 34 of 143 The Best Romantic Comedy K-Dramas Ever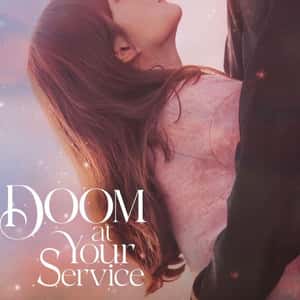 Doom at Your Service
A unique blend of fantasy, romance, and suspense, this drama follows the life of a man with the power to make anything he desires vanish into thin air. Starring Park Bo-young and Seo In-guk, the show explores the complexities of love, fate, and sacrifice. The intriguing premise, coupled with the intense chemistry between the lead characters, ensures that viewers are hooked from the very first episode.
Is Doom at Your Service Worth Your Time?
# 82 of 306 The Best Korean Dramas Of All Time
# 60 of 162 The Best K-Dramas To Watch On Viki
# 31 of 143 The Best Romantic Comedy K-Dramas Ever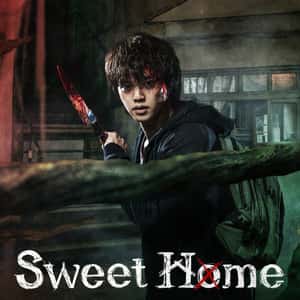 Premiered : December 18, 2020
Sweet Home delves into a world where humans turn into monstrous creatures, with a gripping plot and compelling characters. Song Kang leads the cast as a reclusive high school student who must face his fears and fight for survival. The intense action sequences, combined with the show's exploration of human nature, make this drama a chilling and thrilling viewing experience.
Is Sweet Home Worth Your Time?
# 654 of 983 The Best Original Streaming Shows Of The Last Few Years
# 106 of 566 The Best New Netflix Originals Of The Last Few Years
# 55 of 306 The Best Korean Dramas Of All Time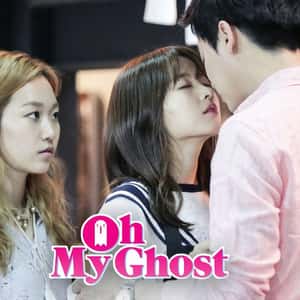 Oh My Ghost
A delightful mix of romance, comedy, and the supernatural, the show follows a shy young woman possessed by a lustful ghost. Starring Park Bo-young and Jo Jung-suk, the heartwarming story and endearing characters keep viewers enthralled with a perfect blend of laughs and heartfelt moments.
Is Oh My Ghost Worth Your Time?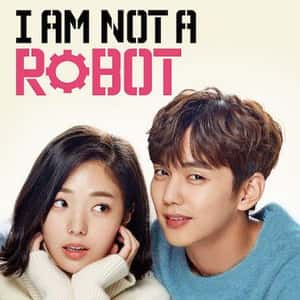 I Am Not a Robot
A heartwarming tale of love and artificial intelligence, this unique drama stars Yoo Seung-ho and Chae Soo-bin. Viewers are taken on a journey filled with laughter, tears, and unexpected twists, as the show explores the fine line between human emotions and technological advancements.
Is I Am Not a Robot Worth Your Time?
Premiered : January 25, 2019
Set in a Joseon-era kingdom plagued by a mysterious zombie outbreak, this gripping thriller stars Ju Ji-hoon and Bae Doona. The intense action, political intrigue, and stunning visuals create a heart-pounding viewing experience that leaves fans on the edge of their seats.
Is Kingdom Worth Your Time?
# 122 of 589 The Best New Series That Have Premiered In The Last Few Years
# 548 of 983 The Best Original Streaming Shows Of The Last Few Years
# 80 of 566 The Best New Netflix Originals Of The Last Few Years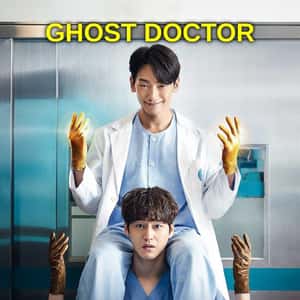 Ghost Doctor
Premiered : January 3, 2022
This captivating series explores the contrasting personalities and medical skills of two doctors who become unlikely allies. Rain delivers a compelling performance as the arrogant yet brilliant Cha Young-min, while Kim Bum portrays the skilled but blood-phobic Go Seung-tak. The unique premise of Young-min's spirit possessing Seung-tak's body adds a supernatural twist to traditional medical dramas, keeping viewers enthralled with its engaging blend of genres.
Is Ghost Doctor Worth Your Time?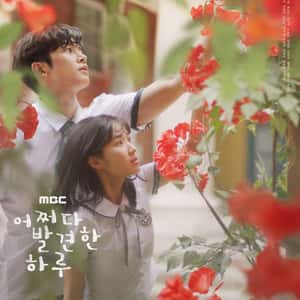 Extraordinary You
Breaking the fourth wall, this drama stars Kim Hye-yoon and Rowoon, who find themselves trapped in a comic book world. The innovative storyline, combined with the endearing romance and enthralling plot twists, ensures viewers remain hooked from start to finish.
Is Extraordinary You Worth Your Time?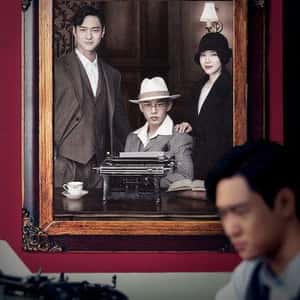 Chicago Typewriter
Weaving together elements of mystery, romance, and the supernatural, this drama tells the story of a bestselling author, his mysterious ghostwriter, and a passionate fan. Yoo Ah-in, Im Soo-jung, and Go Kyung-pyo lead the cast in a tale that spans decades, keeping audiences hooked with its twists and turns.
Is Chicago Typewriter Worth Your Time?
# 68 of 306 The Best Korean Dramas Of All Time
# 5 of 157 The Best Korean Dramas To Watch On Netflix
# 27 of 83 The Best Historical KDramas Of All Time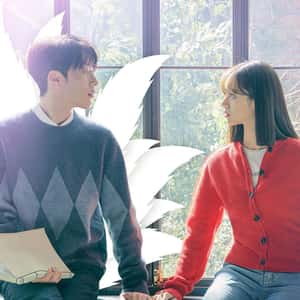 My Roommate Is a Gumiho
A unique take on the gumiho legend, this drama explores the lives of a college student and a nine-tailed fox spirit who become roommates. Starring Jang Ki-yong and Lee Hye-ri, the heartwarming story and captivating characters make this a standout addition to the fantasy genre.
Is My Roommate Is a Gumih... Worth Your Time?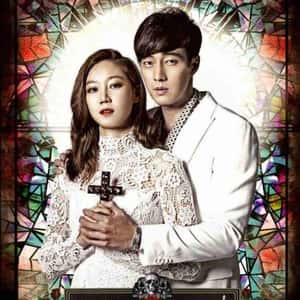 Master's Sun
Delving into the world of the supernatural, this drama follows a woman who can see ghosts and the man who protects her. Starring Gong Hyo-jin and So Ji-sub, the perfect blend of romance and mystery keeps viewers captivated, making it an unforgettable addition to the genre.
Is Master's Sun Worth Your Time?
# 73 of 306 The Best Korean Dramas Of All Time
# 39 of 162 The Best K-Dramas To Watch On Viki
# 44 of 143 The Best Romantic Comedy K-Dramas Ever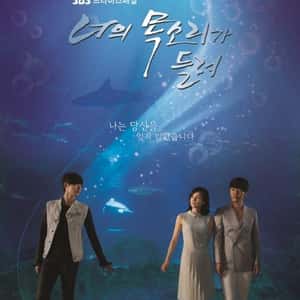 I Can Hear Your Voice
Focusing on a young man with the ability to read minds, this drama stars Lee Jong-suk and Lee Bo-young. The thrilling plot, combined with the powerful performances and heartwarming romance, makes this show a standout addition to the supernatural genre.
Is I Can Hear Your Voice... Worth Your Time?
# 49 of 306 The Best Korean Dramas Of All Time
# 33 of 162 The Best K-Dramas To Watch On Viki
# 46 of 154 The Most Romantic Korean Dramas Ever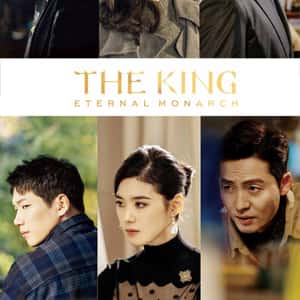 The King: Eternal Monarch
A tale of parallel worlds, this drama stars Lee Min-ho and Kim Go-eun, whose lives become intertwined through a mysterious portal. The captivating plot, combined with the stunning visuals and enchanting romance, makes this show an unforgettable viewing experience.
Is The King: Eternal Mona... Worth Your Time?
# 70 of 306 The Best Korean Dramas Of All Time
# 41 of 157 The Best Korean Dramas To Watch On Netflix
# 395 of 446 The 440+ Best Binge Worthy Shows Of All Time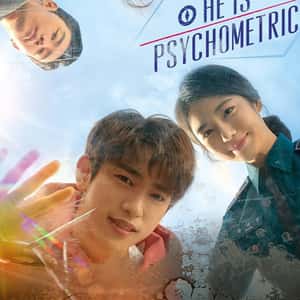 He Is Psychometric
A thrilling blend of crime, mystery, and the supernatural, this drama follows a young man with the ability to read the secrets of others by touch. Starring Park Jin-young and Shin Ye-eun, the show's intricate plot and engaging characters make it a must-watch for fans of the genre.
Is He Is Psychometric Worth Your Time?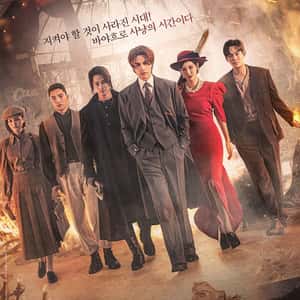 Tale of the Nine Tailed 1938
Premiered : May 6, 2023
# 246 of 306 The Best Korean Dramas Of All Time
# 9 of 67 The Best Korean Dramas Of 2023
# 60 of 83 The Best Historical KDramas Of All Time
Entertainment
Korean Entertainment
Ranking kpop, K-drama, Korean films, and more!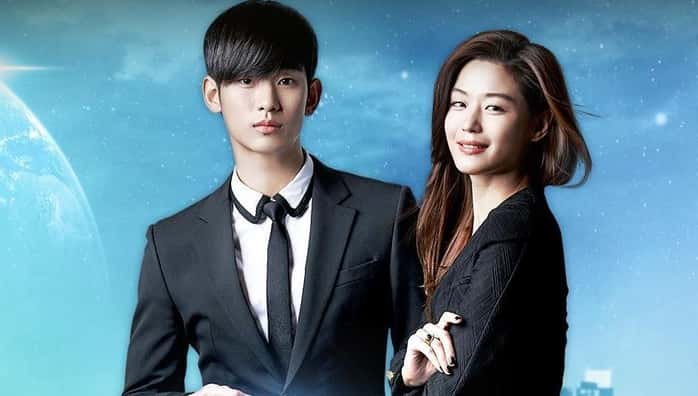 Paranormal Romance Watchlist: 12 Korean Dramas To Binge – From Grim Reapers, Ghosts, to Vampires and Even Mermaids
Ever since I devoured my first paranormal romance novel, I have been devoted to this misunderstood genre whether that be through television, film, or literature.
From the moment Casper turned into Devon Sawa (if you're my age, you should totally get this), Buffy realized Angel was really a vampire, or Liz was saved by an alien named Max, I have been swept up by those swoon-worthy love stories steeped in the strange and supernatural.
Vampires, witches, aliens, ghosts, etc. The otherness of these romances creates wonderful tension and obstacles without all that unnecessary angst. A vampire who longs to be with his human love is another way to tell a star-crossed tale while a ghost who falls in love with a human creates a story with a huge hurdle to overcome.
The themes available to paranormal romances intrigue me because the barriers are so huge: immortality versus mortality, redemption, the meaning of humanity, and so much more.
RELATED | Siren – The Perfect Romantic Mermaid Thriller for Fans of 'The Vampire Diaries'
So as a devoted fan of paranormal romance and everything supernatural, I was thrilled to enter the world of K-Dramas where there seems an endless sea of fabulous and over the top romantic paranormal romances just ready to be binged.
Here are twelve of the best I've seen thus far! These are, of course, just the tip of the iceberg so be sure to share your own recommendations down below.
NOTE: Since this article first aired, Dramafever has since shut down. So, I've updated where to watch these dramas.
Paranormal Romance Watchlist: 12 Korean Dramas To Binge
(In No Particular Order)
#1: Master's Sun
The Show: Master's Sun is seriously so good and so romantic that I can't imagine anyone not swooning by the series end. Years after an accident, Tae Gong Shil sees ghosts day and night. There doesn't seem to be much hope in sight UNTIL she meets Joo Joong Won, a greedy CEO. Whenever she touches him, the ghosts disappear.
So, what is a girl to do but follow the handsome Joo Joong Won around? Humor, love, and mysteries all take shape in this amazing Gothic Romance. Watch it immediately but be prepared to totally fall hard for So-ji sub as the main lead!
Where To Watch: Buy on DVD or Stream on Viki.
#2: Scholar Who Walks the Night
The Show: Scarlet Heart Ryeo fans take note as our bad boy romantic lead also stars in this historical vampire romance. In order to support her family, Jo Yang Sun dresses as a man selling rare books.
One day, she crosses paths with a mysterious scholar who also just happens to be a vampire. But with the evil vampire Gwi in town, how will these two ever find a happy ending? With several epic romantic moments, I can't imagine why paranormal romance aficionados wouldn't stream this one asap…
Where To Watch: Buy on DVD or Stream on Viki or Tubi.
#3: My Love From Another Star
The Show: For those of us who love our paranormal romance with just a dash of alien, look no further than My Love From Another Star.
Epic, is the only way to describe this addictive romance about a beautiful movie star and the immortal alien she falls in love with.
Where To Watch: Buy on DVD or Stream on Viki.
#4: Blade Man (AKA Iron Man)
The Show: Blade Man is Edward Scissorhands meets Snow White and the Seven Dwarves meets Being Human . Seriously. The series follows Hong-Bin, a CEO with an anger problem. And, whenever he gets angry, the blades come out all over his body (hence the Being Human comparison).
Of course, this being a romance, he crosses paths with Se-Dong, a kind woman with problems of her own. And like all Beauty and the Beast tales, her presence calms him. While sometimes the show does drag a little with an extremely annoying ex that pops into the picture, overall, Blade Man is well worth most of your time.
Where To Watch: Buy on DVD or Stream on On Demand Korea .
The Show: Black is my recent addiction. In Black , a cold and ruthless grim reaper in a detective's body falls for a human woman who can see the shadows of death whenever someone is about to die. Not to mention, she can also see how they die. Perhaps, with Black's help, she can stop the deaths from actually happening. Too bad he wants to do the exact opposite. Or does he? Together, the two begin to unravel terrible conspiracies connected to sexual assault and corruption.
The plot weaves together marvelously and the romance unfolds slowly but beautifully. The last ten minutes are a little confusing and weak, but aside from that, Black comes close to perfection. Plus, extra points for the leading man. He can do action and romance up there with Alex O'Loughlin in Moonlight . And coming from me ( Moonlight is my personal favorite show of all time), that's quite the comparison…
Where To Watch: Buy on DVD or Stream on Netflix.
#6: Arang and the Magistrate
The Show: Arang is a historical horror romance about a murdered ghost who convinces Lee Joon-Gi ( Scarlet Heart Ryeo fans rejoice once again) to get justice and find the murderer. She can't move on until she finds out how she died. It's a good thing she finally found someone who can see ghosts. But what happens when they fall in love?
Where To Watch: Buy on DVD or Stream on Viki or Tubi.
#7: Goblin: The Lonely and Great God
The Show: If you haven't seen Goblin , rectify this immediately. Aside from an amazing story, the production quality has to be the best I've seen in a Korean Drama. Then there is the writing. Goblin is side-splittingly funny (particularly between the Grim Reaper and the Goblin – both stuck living together), romantic, and epic.
The story itself follows an immortal Goblin who can't die until he finds his bride. But what happens when he finally finds her, falls in love, and no longer wants to die? There's also a lovely side romance between the Grim Reaper and Sunny, a restaurant owner that may have a connection to his past.
Where To Watch: Buy on DVD.
#8: Legend of the Blue Sea
The Show: Sometimes, paranormal romances don't have to be steeped in gothic horror. Instead, they can be a sweeping romance about a mermaid who falls in love with a human. Extra points for this also being part period drama with two stories unfolding simultaneously. One in the past and one in the present.
As our mermaid falls in love with a conman, can the two overcome the tragic fate of their past lives and finally get their happy ending? Legend of the Blue Sea entertains from start to finish and is by far the best and most romantic mermaid romance I've seen onscreen.
Where To Watch: Buy on DVD or Stream on Viki.
#9: Oh My Ghostess (aka Oh My Ghost)
The Show: Na Bong-sun is extremely shy, unnoticed as an assistant chef, and also just so happens to see ghosts. She has a crush on her handsome chef boss (who is also a jerk) but only gets noticed when she gets possessed by an outgoing ghost. This one is fun, but I wish it spent more time on Na Bong-Sun and less time on our ghost.
Where To Watch: Buy on DVD or Stream on Netflix or Viki.
The Show: Blood is a vampire romance set in a hospital. The series starts slow, but stay with it! In Blood , Yoo Ri Ta, a young and prideful doctor, crosses paths with Park Ji Sang, a doctor who also happens to be a vampire. He uses his supernatural abilities to save lives, but his taste for blood is difficult to suppress. Enter in the evil (and super entertaining) Lee Jae-Wook and the battle between good and evil begins. This is a vampire series for those of us who love Moonlight and Forever Knight .
#11: Bride of the Water God (AKA Habaek)
The Show: I'll be honest. Bride of the Water God is probably my least favorite paranormal romance series on this list because it drags. However, I still got sucked into the show. The same might just happen to you. But if you're a newbie to Korean Dramas, I would probably start with a stronger one with better writing and more interesting characters and return to this one later.
That being said, there's still a lot to appreciate about Bride of the Water God , especially considering that water gods are not a common paranormal romance choice. Indeed, I would love to see another series that delves more into the interesting mythology.
In this story, a very arrogant and obnoxious god comes to earth. He needs to find a stone in order to claim his throne. But things don't go as planned and he must turn to a woman whose family has been cursed to serve him for centuries. After a while of his really narcissistic tantrums, the two fall in love! But other gods show up to create all sorts of mischief in the meantime.
#12: A Korean Odyssey (aka Hwayugi)
The Show: A Korean Odyssey is a new Korean Drama that recently finished airing on Viki. From the Hong Sisters ( The Master's Sun ), the series has their signature style of romance and humor. Though it is super creepy. Indeed, it's probably the creepiest show on the list so I am warning you. If you don't like evil demon possessions, you might want to move on! But if you can get past the first six episodes, the fright factor tones down and transforms into this really cool dark fairy tale with an evil witch.
RELATED | ROMANTIC MOMENT OF THE WEEK: GOBLIN – A BIRTHDAY WISH
Overall, despite the moments of nightmarish horror, the mythology of this demon falling in love with a human story is amazing. Enter a human child who can see demons, a demon who made a contract with her to always save her, and you have a recipe for success. The series is an incredible and romantic ride from start to finish. There's even a dragon by the end of the show! I do think this one needs another season though as it sort of ends on a cliffhanger…
Where To Watch: Stream on Viki and Netflix.
Hopefully, these 12 Korean Paranormal Romances will be your perfect entrance into the wonderful world of K-Drama. What paranormal romance will you binge next? Do you have any recommendations of your own?
Top Photo: Blood (KBS)
ARE YOU A ROMANCE FAN? FOLLOW THE SILVER PETTICOAT REVIEW:
MORE KDRAMA:
Fates and Furies (2019): Revenge Fueled by Love
In second grade, Autumn wrote her first story, "The Spinach Monster," and hasn't stopped writing since. Intrigued by the tales her grandmother told of vampires, witches, and ghosts as a girl, she's always been drawn to the fantastic. Later, Autumn studied English and Creative Writing (continuing her love for classic literature and everything old-fashioned) and graduated with an MA in Children's Literature and an MS in Library & Information Science from Simmons College. Currently, she co-runs this lovely site and works as a YA Librarian.
More posts by this author.
17 thoughts on "Paranormal Romance Watchlist: 12 Korean Dramas To Binge – From Grim Reapers, Ghosts, to Vampires and Even Mermaids"
The Chinese Drama "The General and I" is really worth watching – very romantic and the couple so devoted to each other, also great story and margial art action. Loved it so so oh so much- very recommended – to watch on Dramafever.
Autumn, DramaFever is no longer available. It really made me upset. They refunded my remaining subscription money. FYI
Yes, I was very upset when Dramafever closed down.
Vampire Prosecutor (the first season) was a really great supernatural drama, with a really interesting premise. It can get really dark though, and there wasn't much romance (but some great romantic moments?). I couldn't get into the second season though, it was too dark and scary!
Hwayugi (a korean odyssey) is literally life Even tho its creepy and has some scary demon posessions in it, it is so hilarious! After the a person dies someone still lights up the mood so you can't even be sad!(-^〇^-)watch the dram and istg you will not regeet and you will get blessed 😉
But you will still cry tho
CRY OF HAPINESS
Hwayugi (a korean odyssey) is my favorite kdrama only surpassed by Goblin. By the way it also includes a formidable dragon. After watching I read) the 500 year old book Journey to the West as this is like a sequel to it and with that background the story became so much better. Lee Seung-gi portrayed a perfect Monkey King!
The hero who protects her is already very experienced at killing demons and protecting the weak despite his arrogance. However he is not a demon himself. He is the enlightened Buddhist Wugong, the Great Sage Equal to Heaven, and the Monkey King (born in the heart of a volcano) in human form. All of the characters and the special articles like the bracelet, the fan and the fighting rod come from the book.
Im watching the korean odyssy now,its so dope and i saw goblin last month it was s dope,o loved every bit of it…..
Bring it on Ghost was a good k-drama as well. The romance and scare factors matched up pretty good. I watch all of these on Viki on my firesticks
Also if interested, try Lovely Horribly. This was a great romance drama I just finished
Watch about time!!!! Its a fantasy romance drama played by lee sung kyung. I guarantee you will like it!!!!
Watch about time!!!! Its a fantasy romance drama played by lee sung kyung. I guarantee you will like it!!!
Oh yes I finished it and surprisingly it didn't had a sad ending it was actually kindof a happy end so its ok and I also watched Korean Odyssey it was a very good show but i still haven't watched the last 2 episodes bcz I know it has a sad ending and Im not planning of watching those episodes ever lol but still i dont regret watching the whole show it had some good characters and a great storyline pity it had to end like it did.
Goblin is literally my life and I've been watching My love from the star from a while but I've heard it has a sad ending so Idk if i should watch it anymore, tho I've been looking for shows like Goblin, it seems through so many reviews that Korean odyssey is the show to go but again people are saying it has a sad ending, im so confused if i should watch the later shows or not
I too have been struggling to find my footing after watching Goblin. Nothing else seems to work for me. The odd thing is that I would not put Goblin as my number 1. But has definitely raised the bar in overall quality and well basically everything making others seem less than.
I am also currently watching My Love From the Star. It didn't grab me in the beginning, but I'm about 7 episodes in now and starting to feel it a bit. However, it hasn't kept me up at night unable to stop moving on to the next episode like so many others have. Of course now you have me scared about the ending. I will still see it through. Did you end up finishing it?
Oh yes I finished it and surprisingly it didn't had a sad ending it was actually kindof a happy end so its ok and I also watched Korean Odyssey it was a very good show but i still haven't watched the last 2 episodes bcz I know it has a sad ending and Im not planning of watching those episodes ever lol but still i dont regret watching the whole show it had some good characters and a great storyline pity it had to end like it did
All of my faves are there so I am really lookking forward that this would help me in binge watching paranormal k-dramas lol. I want to add "Hotel De Luna" on the list though, it's really cool.
Leave a Comment Cancel reply
This site uses Akismet to reduce spam. Learn how your comment data is processed .
31 Korean Romantic Movies That'll Make You Fall in Love With Love
BRB, moving to Seoul to magically find our perfect match.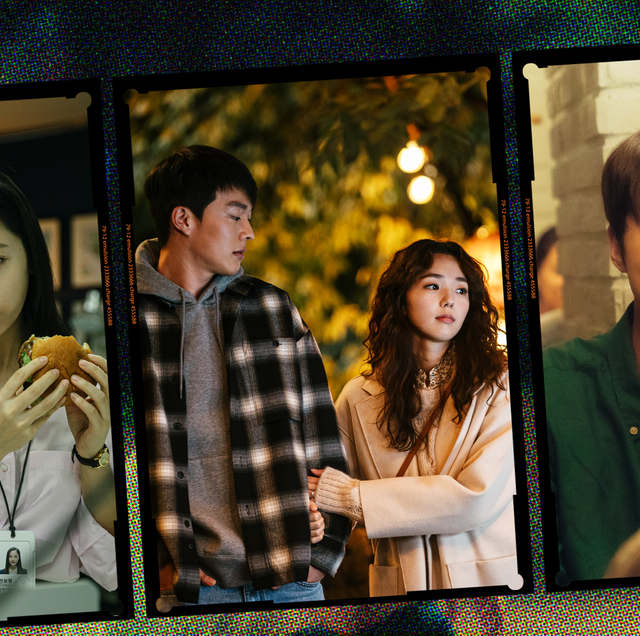 The next time you're looking for a cute picker-upper or a heavy drama that'll make you cry your eyeballs out, we suggest checking out a few of the best Korean romantic movies of all time. These lovey-dovey romance flicks from Korea will have even the most cynical viewer believing in true love again, trust—and if you're in the mood for something a lil less sappy, then we've got our top picks for Korean thriller movies for you to peruse as well.
20th Century Girl (2022)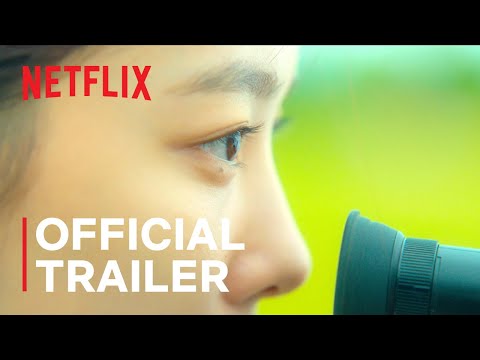 Set in 1999, this rom-com revolves around a teen who agrees to keep tabs on her bestie's crush...never expecting that she'll end up falling for that crush herself.
Sweet & Sour (2021)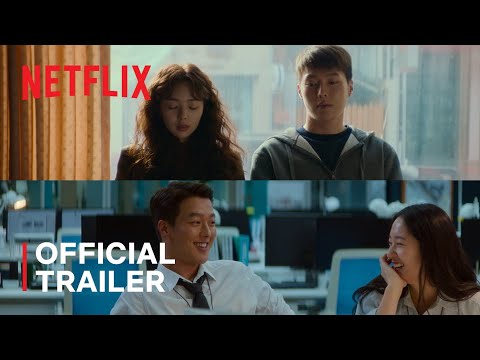 Based on the novel Initiation Love by Kurumi Inui, this sweet rom-com follows a couple as they attempt to make their long-distance relationship work despite several challenges—and while that sounds totally predictable, it comes with a VERY unexpected plot twist.
Love and Leashes (2022)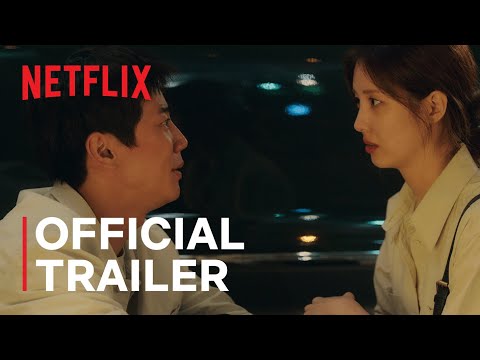 In this ~risqué~ rom-com, a woman with BDSM fantasies decides to enter into a consensual, contractual relationship with her co-worker after he finds out her secret, and it's a lot more playful and lighthearted than it sounds, promise.
Tune in for Love (2019)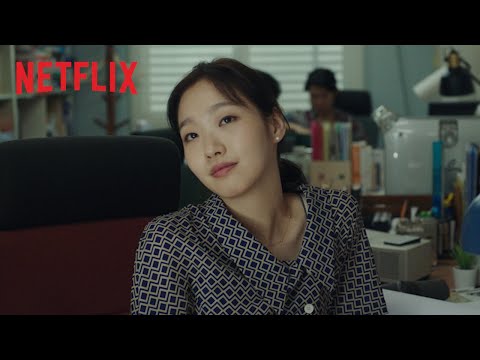 In this swoon-worthy romance set in the '90s, a student and a teenager have a chance meeting at a bakery, where they discover an instant connection—and yet, from that moment, fate seems determined to keep them apart.
Wish You (2021)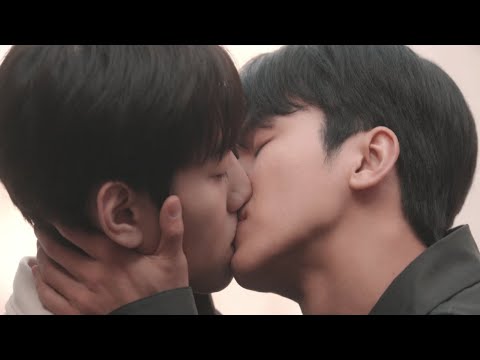 Looking for a sweet lil Boys Love movie? Then you gotta check out Wish You , which follows a promising singer-songwriter and a keyboard player as they make music together and, ofc, fall totally in love. Is this movie perfect? No. But it's pretty damn cute.
Moonlit Winter (2019)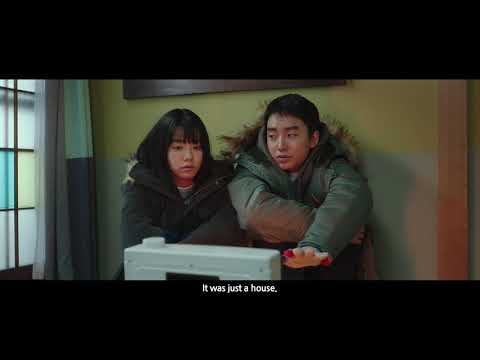 In this gorgeous romance, a teen named Sae-bom discovers a secret love letter written to her recently divorced mom...and unexpectedly, it's from a Japanese woman. To help her mom overcome her post-divorce depression, Sae-bom decides to play matchmaker and convinces her mom to go on a trip to Japan with her, which ends up changing both of their lives forever.
Be With You (2018)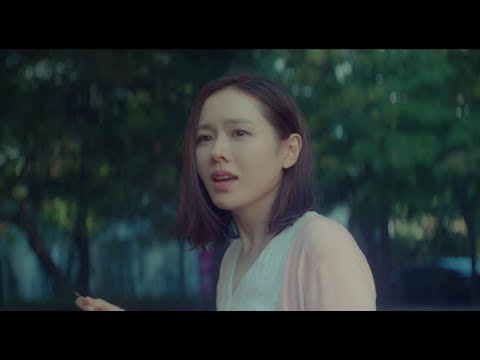 In this K-drama, a man becomes a single father after tragically losing his wife—though before she dies, she promises to come back on a rainy day one year later. And by some miracle, she does come back...only she's lost all of her memories.
The Handmaiden (2016)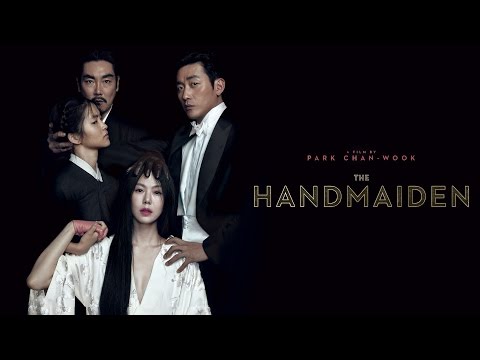 This erotic romance revolves around a Korean con man and an orphaned pickpocket, who work together to seduce and swindle a young Japanese heiress out of her inheritance. It's truly a work of art, and yes, it's SERIOUSLY steamy.
Homme Fatale (2019)
Set in the Joseon Dynasty, Homme Fatale recounts the story of Heo-saek, Joseon's first male gisaeng (or entertainer), and the progressive woman who ends up stealing his heart.
On Your Wedding Day (2018)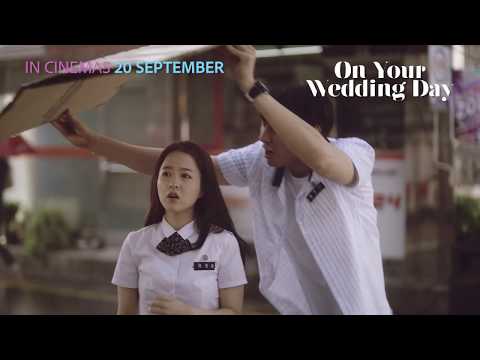 In this sweet flick, a man receives an invitation to his ex's wedding 10 years after their breakup, which causes him to revisit all the ups and downs of their epic romance to figure out where they went wrong.
Always (2011)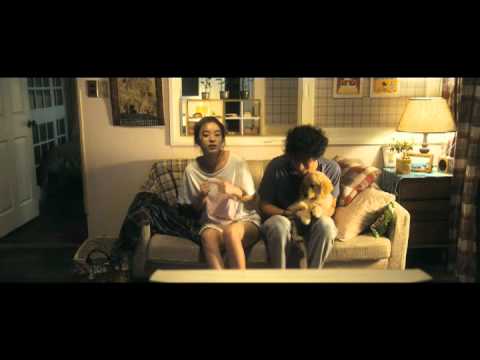 Always tells the story of an hardened ex-boxer working as a parking lot attendant and the blind young telemarketer who wanders into his booth one day and manages to open up his heart. Just trust us—it's adorable.
Vertigo (2019)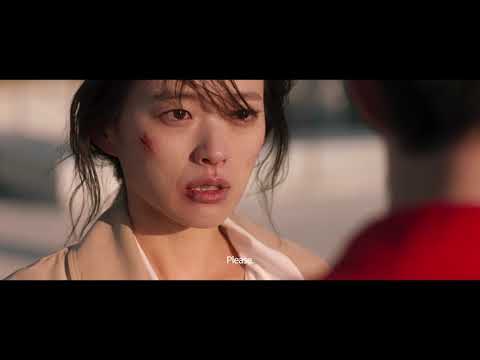 In this drama, a graphic designer working in a Seoul skyscraper (despite suffering from debilitating tinnitus) finds herself falling for a member of the window washing team...all while having a secret affair with her manager.
The Beauty Inside (2015)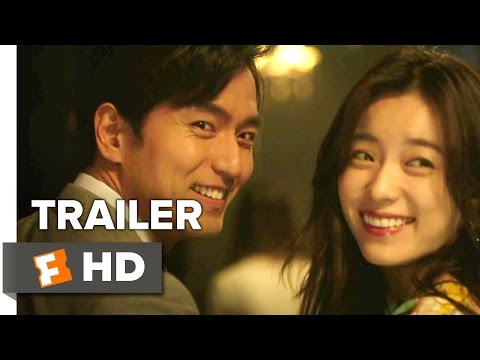 This unique drama revolves around Woo-jin, who wakes up every day as a different person—but no matter how he changes physically, one thing never changes: He's in love with Yi-soo. Luckily, she has feelings for him, too (despite the whole body-changing ordeal).
The Last Princess (2016)
Part action flick, part romantic drama, The Last Princess retells the true story of Princess Deok-hye, the last princess of the Joseon Dynasty who was forced to move to Japan under colonial rule, and Kim Jang-han, the (somewhat fictional) Korean independence fighter who planned her rescue.
Love 911 (2012)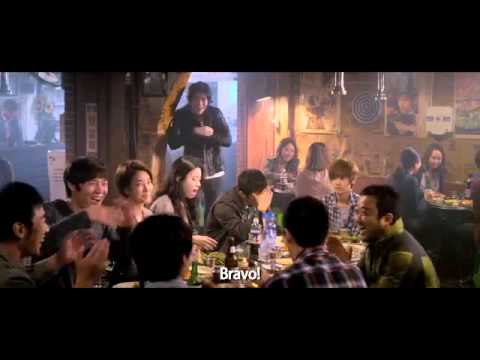 In this fun rom-com, a firefighter who lost his wife in a tragic accident finds himself pursued by a doctor, who even volunteers to be a paramedic in order to work alongside him. And though he eventually starts to fall for her, he can't shake the feeling that she has an ulterior motive. (Spoiler alert: She does.)
Untold Scandal (2003)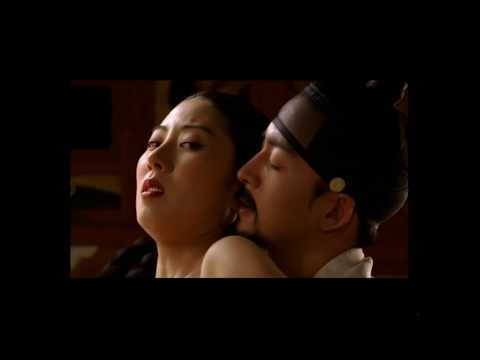 This v racy romance is set in 18th-century Korea during the Joseon dynasty, following a manipulative noblewoman as she makes a bet with her womanizer cousin that he can't bed an innocent young woman. Cruel Intentions walked so this movie could run.
Cheese in the Trap (2018)
Cheese in the Trap tells the story of a struggling college student who unexpectedly finds herself being pursued by a popular, rich, handsome fellow student—and since his interest seems too good to be true, she can't help but wonder if there's a catch.
Empire of Lust (2015)
Set in 1398, this period romance revolves around the supreme commander of the recently-established Joseon Dynasty, who decides to risk everything he's earned after falling in love for the very first time.
Romang (2019)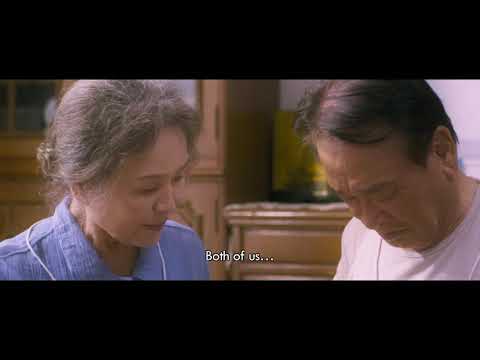 Hi, wanna cry your eyes out? Then watch Romang , which follows a married couple who—after 45 years of marriage—both begin to suffer from dementia, though their love for each other only grows stronger as they start to forget everything (*sobs*).
Double Patty (2021)
In this drama starring Bae Joo-hyun (aka Irene from K-pop girl group Red Velvet), an aspiring TV anchor working at a hamburger restaurant has a chance encounter with a cute foodie one night, and it sparks a v cute romance.

Corinne Sullivan is an Editor at Cosmopolitan , where she covers a variety of beats, including lifestyle, entertainment, relationships, shopping, and more. She can tell you everything you need to know about the love lives of A-listers, the coziest bedsheets, and the sex toys actually worth your $$$. She is also the author of the 2018 novel Indecent . Follow her on Instagram for cute pics of her pup and bébé.

Jasmine Ting is a Filipino journalist based in New York City. You can spot her either at the movie theater for the latest A24 release, on the couch binge-watching the latest K-dating show, or on the 7 train listening to her latest audible obsession (be it music or a podcast). To see what she's up to when she's not plopped in front of a big screen, follow her on Instagram @jasminepting.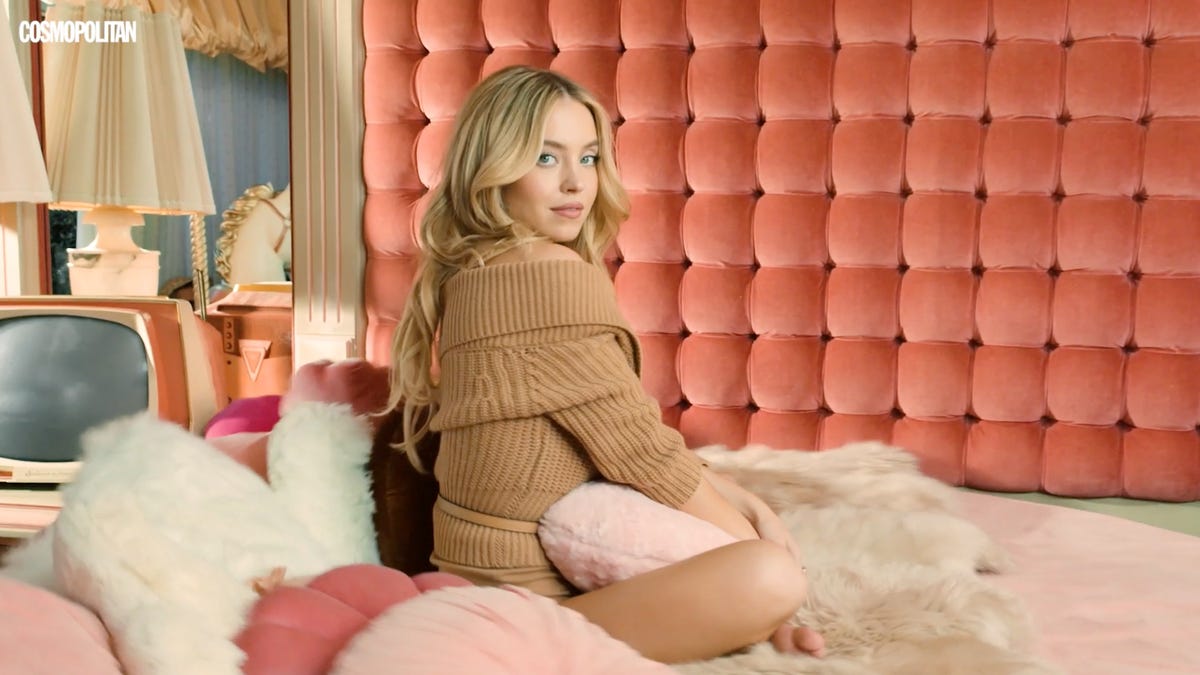 How to Buy Tix for The 'Eras Tour' Movie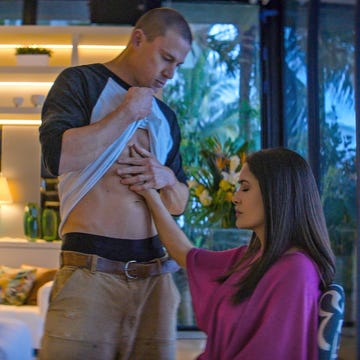 All the Movies You'll Be Dying to See in 2023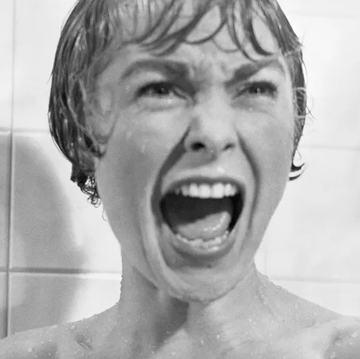 Alfred Hitchcock's 15 Best Films, Ranked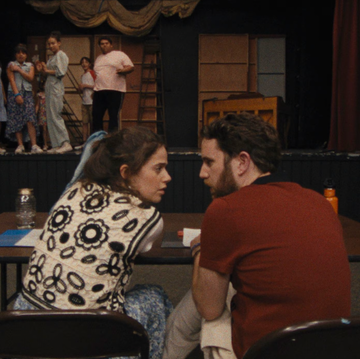 The 33 Best Comedies on Hulu to Watch Now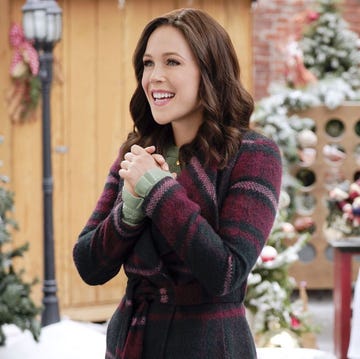 Your Weekend To-Do List: Hallmark Christmas Movies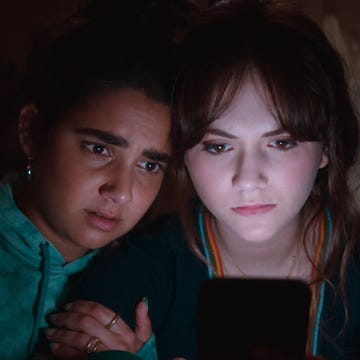 We Need to Talk About the Ending of 'Cat Person'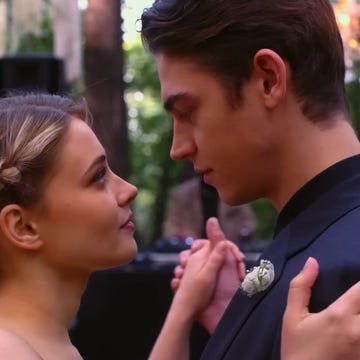 How to Watch All the 'After' Movies in Order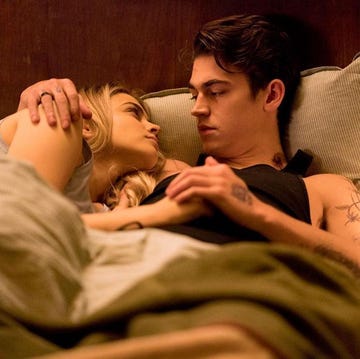 How to Finally Watch 'After Ever Happy'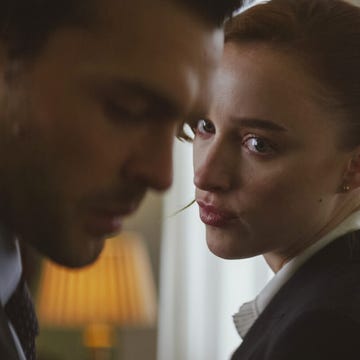 How to Watch 'Fair Play'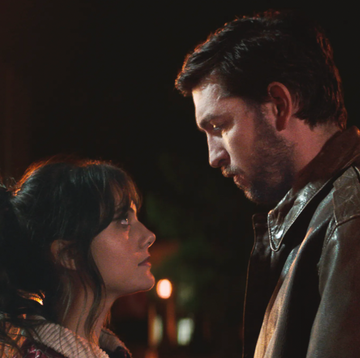 How to Watch 'Cat Person'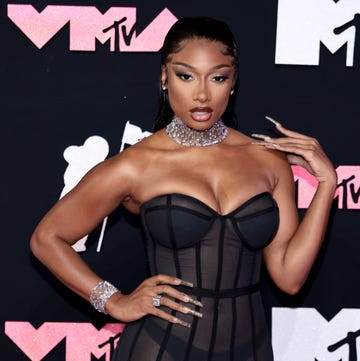 What We Know About A24's 'Dicks: The Musical'
Screen Rant
15 best korean horror movies.
We look into the best Korean horror movies, from Thirst, to The Silenced, to Ridley Scott's latest pet project for a remake, The Wailing, and more.
Just in case you didn't know, Asian horror puts American horror to shame, so it's time to broaden your horizons. South Korea, in particular, has emerged as a major force in the genre by practically inventing a new sub-genre of revenge-themed psychological thrillers.  Train to Busan , for example, broke records and became the country's top-grossing films of all time (and an international hit as well).
RELATED:  10 Horror Movies That Are Also Coming Of Age Movies
Considering that South Korea didn't start churning out stellar horror films until the late '90s, their genre domination is well-deserved and nothing short of remarkable. Here are 10 of the best Korean horror movies out there.
Updated on the 15th of April, 2020 by Anastasia Maillot: With summer fast approaching, one of the primary ways in South Korea to stay cool during hot days is to stay in and watch chillingly scary horror movies.
With such a strong horror genre, it's a shame not to share some of these incredible South Korean horror movies with the world. Here are five additional titles guaranteed to give you nightmares for the next few weeks.
15. Whispering Corridors (1998)
Although Whispering Corridors is over two decades old, it's one of the cornerstones of Korean horror genre. It came out during a time where free expression was brand new in the country, and not only serves as a chilling story, but also as social commentary.
Taking place in an all girls' school which is reportedly haunted by a ghost, staff and students start to disappear into thin air following the suicide of a teacher. This is the story that started it all in Korean horror, but whether it not its mystery is solved, is for the viewer to see.
14. Don't Click (2012)
A more recent title that became extremely popular due to its modern themes, Don't Click is the story of a strange video that circulates the Internet, labeled as the "forbidden video." After main character Jung-Mi has her sister's boyfriend download the file for her, strange things begin to happen in her life.
RELATED: 10 Asian Horror Movies To Watch If You Liked The Grudge
This is a classic tip of the hat to movies like The Ring or One Missed Call , addictive and terrifying all at the same time.
13. The Red Shoes (2005)
Who doesn't love a nice pair of heels, especially when they're available for free? After Sun-Jae discovers a pair of gorgeous red high heels on the subway, she takes them with herself back home, only to find out that they have a very, very dark secret.
Based on the old fairy tale from Hans Christian Andersen, it's a dark and twisted modern story about vanity and beauty, which turns into a classic haunting.
12. Cinderella (2006)
Plastic surgery is a major topic in many Korean movies, but in  Cinderella  it's treated as an aspect of horror. A successful plastic surgeon and her daughter soon begin to witness strange things when her patients commit suicide before her daughter.
Another tale on vanity and body image, for those afraid of body horror and gore, this might be a rough one but it's terrifying all the same.
11. The Quiet Family (1998)
There's nothing scarier than living in near-total isolation of the rest of the world, and the Kang family is about to discover just that. As the entire household moves to a remote mountain location for a business, they're elated to finally get their first customer.
RELATED: 10 Obscure (But Awesome) Horror Movies You Can Stream Today On Netflix
However, as their first visitor commits suicide, the family decides to bury him without a fuss to spare themselves from bad publicity. This, unfortunately, is just the beginning in The Quiet Family .
10. Gonjiam: Haunted Asylum (2018)
You might have never heard of it, but Gonjiam: Haunted Asylum has a 100% score on Rotten Tomatoes , and I didn't even know that was possible! This intense and creepy "found footage" horror follows the crew of a horror web series as they travel to an abandoned asylum for a live broadcast.
As you can imagine, things get nightmarish real fast as they begin to experience unexpected terrors around every corner. If you're a fan of Paranormal Activity ,  you'll love every minute of it.
9. I Saw The Devil (2010)
I Saw The Devil   has one of the most brutal scenes of movie vengeance out there, so prepare yourself emotionally before you watch it on your own. The movie is about a secret service agent whose fiancée is brutally murdered and dismembered by a serial killer, and his decision to take his revenge through the relentless pursuit and torture of the killer.
It's dark and twisted and already has a remake in development by screenwriter Simon Barrett and director Adam Wingard, who have previously collaborated on horror films like You're Next and V/H/S .
8. Bedevilled (2010)
Bedevilled  is a brutal and beautiful psychological horror film about a woman who's subjected to mental, physical, and sexual abuse on a remote island. The film is much more than a horror, however.
According to one film review, " The only relief from grief and suffering is bloodshed, which is exactly what we get. 'Bedevilled' is more than a story of a woman scorned, it's about women's constant struggle to find a place in the world and what happens when it is taken away from her. This is especially true for Asian cinema, as women are typically shown as more reserved and dainty, trying not to make a ripple in the ocean that is a man's world. "
7. Phone (2002)
Phone is a South Korean horror film about ghost possession that did its rounds in international film festivals and was subsequently nominated in different categories, including Best New Director, Best Actress, and Best Supporting Actress.
RELATED:  10 Low Budget Horror Movies That Are Scarier Than The Mainstream Stuff
Although the movie title is basic enough, the plot is the complex story of an investigative journalist quite literally haunted by the constant ringing of the phone in the aftermath of an article she published. When the daughter of her friend one day answers the phone, things take a turn for the darker.
6. Death Bell (2008)
School is scary enough without high-achieving students disappearing at random and dying in grisly ways, but that's exactly what happens in Death Bell. 
As the only Korean horror film to be released in the summer of 2008, it did very well at the box office and was described by  Derek Elley of Variety  as having a " neat concept " with " enough shocks and gore to keep genre addicts contented. " This film also marks the acting debut of Nam Gyu-ri, a former singer with SeeYa.
5. The Silenced (2015)
There are a lot of underrated horror movies out there, and The Silenced is one of them. When a new girl transfers to a boarding school, several of her fellow students go missing, and her attempts to reveal the mystery behind the disappearances put her own life in danger.
A bonus: this movie is packed full of Korean history, as it's set in 1938 during the Japanese occupation. The movie has been described as "visually stunning" and "a quiet, eerie film, with all kinds of horrific twists made imaginable by its Japanese colonial period."
Despite being a solid horror film, Thirst   has been labeled as one of the sexiest horror movies of all time (for those who are into blending sexy times and gore).  
RELATED:  10 New Vampire Movies To Make You Forget About Twilight
The film, which follows a priest who is brought back to life as a vampire , won the jury prize at the Cannes Film Festival back in 2009 and made the list for "best horror movie" during the  2010 Scream Award Nominations.   Thirst is a dark, sexy love story that will scare the hell out of even the most seasoned watchers.
3. A Tale of Two Sisters (2003)
A Tale of Two Sisters  isn't the newest Korean horror film, but it's certainly one of the best. The film follows two sisters who, after returning home from a mental institution, find themselves surrounded by a cruel stepmother, vengeful ghosts, and unexpected revelations about their family's dark past.
The movie became the highest-grossing Korean horror film of its time, even landing itself an American remake that was renamed The Uninvited,  starring Emily Browning  and Elizabeth Banks.
2. The Wailing (2016)
After raking in nearly $50 million at the box office, scoring a 99% on Rotten Tomatoes, and appearing on many "best horror of 2016" lists, is it any wonder that Ridley Scott is chomping at the bit to do an English re-make of South Korean horror film,  The Wailing?  
RELATED:  10 Asian Horror Movies To Watch If You Liked The Grudge
For those who haven't seen it, residents of a South Korean mountain village get hit with a deadly and mysterious disease, and it's up to a local policeman to get to the bottom of it with the help of a powerful shaman. Given that the storyline is packed full of Korean culture, toe-curling terror, and unexpected comedic relief, it's unclear whether a remake could hold a candle to the original.
1. Train To Busan (2016)
Train to Busan   has been described as one of the most underrated horror movies that only the biggest movie buffs know about , and luckily for everyone, it's available to stream on Netflix right now. At first glance, it just seems like just another basic zombie movie: virus breaks out, people struggle to get away before they become lunchmeat.
Nothing special, right? WRONG. Unlike in other zombie flicks, the character development and the acting in the film is quality and the cinematography is top notch. There's a reason it's gone on to become the 8th highest grossing Korean film of all time.
NEXT:  10 Mandatory Books for Horror Film Fans
Tickets & Showtimes
Trending on RT
TAGGED AS: Horror , movies
(Photo by Well GO USA/courtesy Everett Collection)
The 22 Best Korean Horror Movies
Ever since the Asian horror remake boom of the 2000s, which saw American remakes of homegrown movies like A Tale of Two Sisters and Into the Mirror , Korea has leveraged the spotlight by releasing acclaimed takes on zombies ( Train to Busan ), vampires, ( Thirst ), eco-terrors ( The Host ) and more. We've gathered every Korean horror movie with a Tomatometer and ranked them in our guide to the best Korean horror movies. And for our most recent update, we've added  The Call ,  Monstrum ,  The Closet , Bedevilled , The Mimic , The Wrath , The Medium , The 8th Night , and Rampant !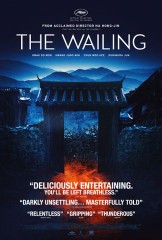 The Wailing (2016) 99%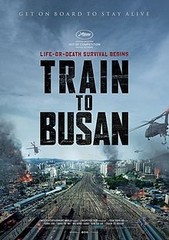 Train to Busan (2016) 95%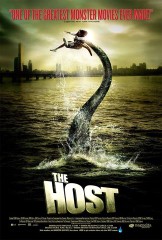 The Host (2006) 93%
Save the Green Planet! (2003) 90%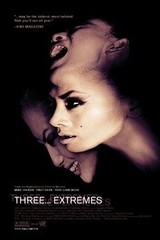 Three... Extremes (2005) 86%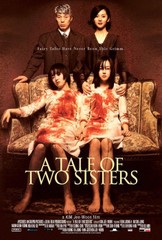 A Tale of Two Sisters (2003) 86%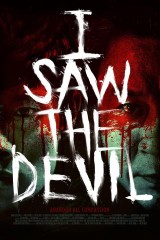 I Saw the Devil (2010) 81%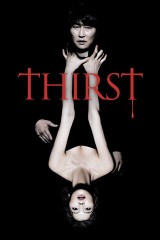 Thirst (2009) 81%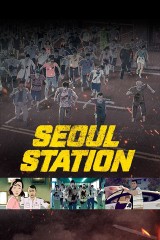 Seoul Station (2016) 100%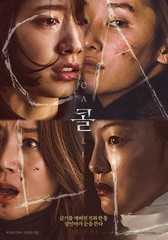 The Call (2020) 100%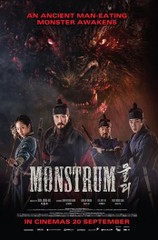 Monstrum (2018) 95%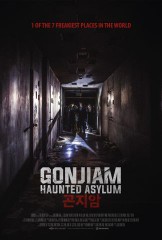 Gonjiam: Haunted Asylum (2018) 91%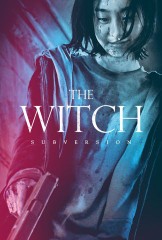 The Witch: Part 1 - The Subversion (2018) 89%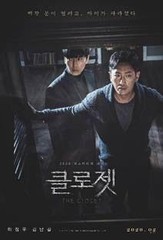 The Closet (2020) 89%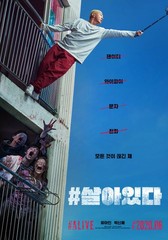 #Alive (2020) 88%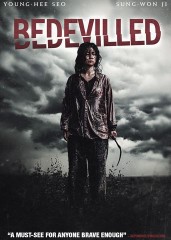 Bedevilled (2010) 88%
The Mimic (2017) 83%
The wrath (2018) 80%.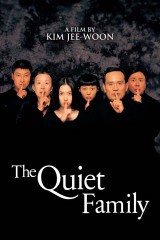 The Quiet Family (1998) 80%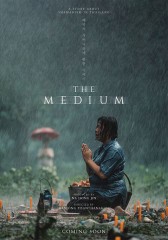 The Medium (2021) 81%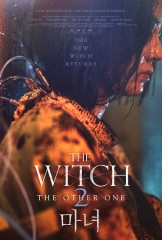 The Witch 2: The Other One (2022) 78%
Hansel & Gretel (2007) 75%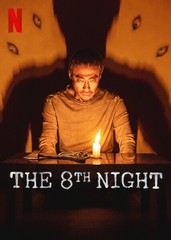 The 8th Night (2021) 63%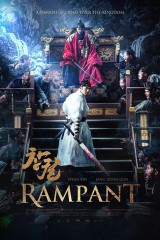 Rampant (2018) 62%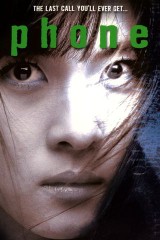 Phone (2002) 56%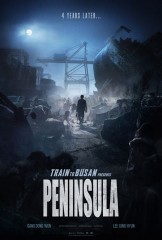 Train to Busan Presents: Peninsula (2020) 55%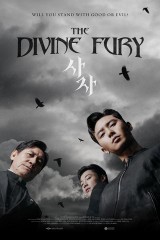 The Divine Fury (2019) 44%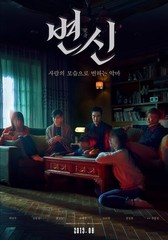 Metamorphosis (2019) 40%
Related news.
9 Shows and Movies You Should Binge-Watch in November
TV Premiere Dates 2023
Weekend Box Office Results: Taylor Swift Continues Her Reign
More Countdown
30 Most Popular Movies Right Now: What to Watch In Theaters and Streaming
All Martin Scorsese Movies Ranked by Tomatometer
100 Best Anime Movies of All Time
Movie & TV News
Featured on rt.
October 23, 2023
Everything We Know About the Fallout TV Series
Top Headlines
61 Best Concert Movies of All Time –
30 Most Popular Movies Right Now: What to Watch In Theaters and Streaming –
All Martin Scorsese Movies Ranked by Tomatometer –
100 Best Anime Movies of All Time –
Best New Movies of 2023 Ranked –
All Blumhouse Horror Movies Ranked –
24 Korean Horror Movies You Need To See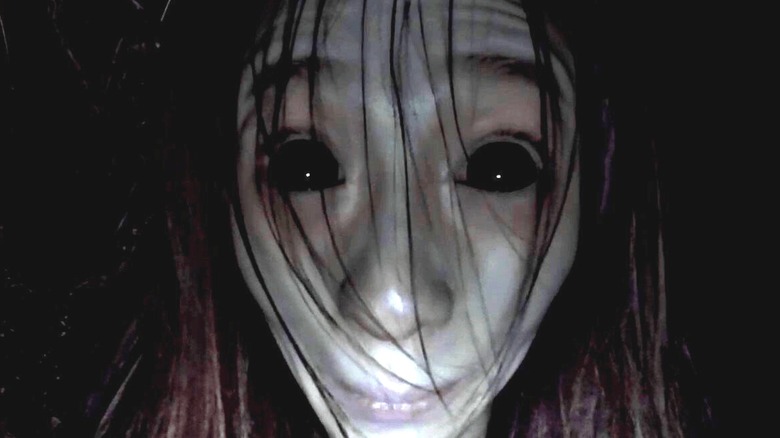 Korean horror movies are brutal, funny, and in a completely different league. The brand of horror found in Korean cinema contradicts much of what we expect from mainstream American movies. These films are not as concerned with quick cuts and jump scares, but rather digging into the deepest parts of the human subconscious, where dark thoughts grow like poisonous mushrooms. Violence is treated like an art form, beautifully choreographed in films like "Oldboy" and "I Saw The Devil" that illustrate the evil any person is capable of; in these movies, there isn't one explicit bad guy. Everyone can be the villain.
Directors like Bong Joon-ho and Park Chan-wook made names for themselves in the Korean horror scene, using the genre to create their own unique spins on well-worn tropes. Before "Parasite," Bong directed the environmental disaster film "The Host." Before "Stoker," Park made "Oldboy," as well as the rest of his Vengeance Trilogy. Korean horror films are masterclasses in building dread and tension, leading to deeply disturbing movies that offer twisted perspectives on the human condition. This list will highlight the best horror films that Korean filmmakers have to offer, which encompass everything from revenge thrillers to creature features to ghost stories.
A Tale of Two Sisters
Director Kim Jee-woo delivers a ghost story that's equal parts devastating and terrifying with his 2003 film "A Tale of Two Sisters." Su-mi (Im Soo-jung) is a teenage girl who was recently released from a mental institution and has returned home to the countryside with her father (Kim Kap-soo), younger sister Su-yeon (Moon Geun-young), and stepmother, Eun-joo (Yum Jung-ah). As she tries to settle in an uncomfortable routine with the cold Eun-joo, Su-mi starts to experience strange things happening around their home. A ghost girl appears under the sink, Su-mi is plagued with nightmares of her dead mother, and she suspects Eun-joo is abusing her younger sister. 
Make no mistake: "A Tale of Two Sisters" is not your typical ghost story, and Kim has a twist or two up his sleeve. It is the quintessential Korean horror film, full of jump scares and tragedy at the same time. "A Tale of Two Sisters" doesn't just want to be scary. It wants to get into the viewer's heads and dig deep into their emotions. "A Tale of Two Sisters" is more than just a horror movie; it's a horror experience .
This is the first mention of Park Chan-wook on this list, but it certainly won't be the last. Park's 2009 film "Thirst" is a touching, sexy, and gory vampire tale that provides a fresh perspective on the well-worn subgenre. Sang-hyun (Song Kang-ho) is a priest who is secretly in love with a married woman named Tae-ju (Ok-bin Kim) and is doubting his faith. In an attempt to prove his devotion to God, Sang-hyun volunteers to be a test subject for a vaccine against a deadly virus. But the experiment goes wrong and he turns into a vampire. Sang-hyun tries to avoid his newfound love for human blood, but ultimately cannot resist his hunger. 
When Sang-hyun feeds, it's not just violent; it's really sexy. "Thirst" has perhaps the hottest sex scene I've ever seen in a horror movie. Song, who wowed the world with his performance as the poor patriarch in "Parasite," once again steals the show as a vampire full of ennui about his new state of being. While he mopes and ponders mortality, Sang-hyun is placed in direct contrast with the sexual and free Tae-ju, who wants to exercise power over those who doubt her. It's a domestic drama full of bloodthirsty creatures who are just trying to survive.
The Wailing
"The Wailing" is Korea's response to religious horror films focused on Christianity and the battle between God and the Devil. By contrast, Na Hong-jin's 2016 film is a religious epic about Korean mysticism and ritualistic practices that include an elaborate, yet futile, exorcism. 
In the small rural town of Gokseong, a strange disease is infecting residents, making them go mad and commit violent crimes. The string of murders are linked to the arrival of a Japanese man (Jun Kunimura) who lives on the outskirts of town. As the body count rises and his daughter becomes infected, police officer Jong-goo (Kwak Do-won) begins digging into the truth behind the disease. He's desperate for a solution, and his family eventually turns to a shaman for some kind of answer. 
But this situation is much more complicated, and an exorcism can't solve things. "The Wailing" is a story full of ghosts, zombies, and demons that, despite a 156-minute runtime, never gets boring. It's about religious fear, but also about the fear of the outsider. Korea was once under Japan's colonial power and experienced a series of atrocities at the hands of the Japanese. This, plus actions taken by Japan during World War II, bred animosity between the two countries, which is reflected in "The Wailing" through Kunimura's character; his invasion of a small Korean village comes with the historical weight of decades of anger.
If you're looking for some classic Korean brutality, look no further than Park Chan-wook's 2003 revenge thriller "Oldboy". Oh Dae-su (Choi Min-sik) has been imprisoned in the same room for 15 years. He has no idea who captured him or why. Then, one day, he is spontaneously released, which launches a search for those who ruined his life so that he can enact his revenge. Along the way, Dae-su falls in love with a young chef, which complicates his plan for vengeance. 
"Oldboy" has it all: Choi eating a live octopus, the iconic hammer-in-a-hallway fight, shocking revelations, and a tragic ending that feels like a punch in the stomach. This is a film full of twists, turns, conspiracies, and lies; just when you think you know where the film is heading, Park subverts your expectations. "Oldboy" is not an easy watch, but if you can stomach it, it's worth it. Park is an incredibly talented filmmaker and captures the nuance and complexity of revenge, a theme he expands on in the rest of his Vengeance Trilogy , which also includes "Sympathy for Mr. Vengeance" and "Lady Vengeance." 
Importantly, do not watch Spike Lee's remake with Josh Brolin. It waters down what makes "Oldboy" such a visceral experience and misses Park's core message about the destructive power of revenge.
I Saw the Devil
Kim Jee-woon's 2011 serial killer film "I Saw The Devil" is a heart-wrenching piece of brutality that depicts the futility of revenge. Jang Kyung-chul (Choi Min-sik) is a serial killer who preys on helpless young women. His latest victim is the pregnant Jang Joo-yun (Oh San-ha), who he rapes and slaughters with a homemade guillotine before scattering her body parts in streams. When her ear is discovered, Joo-yun's fiancé Kim Soo-hyun (Lee Byung-hun), an agent for the National Intelligence Service, vows to get revenge against the monster that killed her. 
But this isn't a movie about his search for Kyung-chul. This is a movie about how Soo-hyun tortures Kyung-chul, refusing to grant him a quick and easy death. It's an agonizing game of cat-and-mouse in which no one is the winner and everyone is sad. And yet, it's worth your time. There's something special about a Korean horror film that makes you feel so upset, and yet still grateful that you put yourself through it.
Gonjiam: Haunted Asylum
"Gonjiam: Haunted Asylum" is easily one of the best and scariest found footage films to be released in the last 10 years. It follows the creators of a paranormal YouTube channel who have announced that they and a group of six random people are venturing into the abandoned Gonjiam Asylum to try and capture a ghost on camera. They want to reach one million viewers on their livestream, and they'll do anything to get it. 
What makes "Gonjiam" so effective is how it subverts the audience's expectations. Yes, as a found footage movie, it's mostly shot from a first-person point of view, but the camera is not in the hands of only one person. Instead, by giving each character a camera, director Bum-shik Jung is able to focus on creating more horrific set pieces, including a close-up shot that will make you jump out of your skin (you'll know it when you see it).
"Gonjiam" effectively mixes sound design, found footage tropes, and real urban legends to create a film that is truly scary. If you aren't convinced about the effectiveness of found footage as a way to tell horror stories, "Gonjiam: Haunted Asylum" may just be the film to change your mind.
Train to Busan
Zombies had their heyday in the early 2010s, but eventually over-saturated the world of horror to the point where they became more laughable than scary. But Yeon Sang-ho's 2016 film "Train To Busan" gave zombies the kick they needed and made the monsters scary again. 
Seok-woo Seo (Gong Yoo) is a workaholic who, despite his best efforts, has a strained relationship with his young daughter. In an attempt to fix things, he takes her on a trip to Busan. But this standard ride quickly turns deadly as an infected person stumbles on board and begins spreading the zombie virus throughout the train. Passengers are turned at an alarming rate, and survivors try to block off cars to protect themselves. But with such limited space, survival becomes increasingly more difficult as they approach Busan. 
The claustrophobia of the train cars make "Train to Busan" unique. These characters aren't wandering a sprawling city ravaged by the undead. Instead, "Train to Busan" is a much more focused film that takes the terror of a pandemic and focuses it in one place.
Bong Joon-ho's environmental creature feature "The Host" does what Bong does best: fuse great horror with an emotional core and a larger social message. An American scientist orders the dumping of formaldehyde into the Han River in Korea, damaging the local ecosystem. Fish are dying and the frogs that populate the river are starting to look a little strange. 
One day, a mutant amphibious creature emerges from the river and wreaks havoc on the riverfront. Among those affected is local merchant and lowlife Park Gang-du (Song Kang-ho) who runs a snack stand with his daughter Hyun-seo (Go Ah-sung) and father Hee-bong (Byun Hee-bong). They're separated during the chaos, and Hyun-seo becomes trapped in the sewers with the monster. Gang-du, Hee-bong, and Gang-du's siblings (Bae Doona and Park Hae-il) band together, despite their dysfunctional family dynamic, to save the youngest member from a terrible fate. 
Bong based "The Host" on an actual chemical spill from 2000, when an American mortician did actually dispose of formaldehyde by dumping it down the drain. This event not only destroyed the Han River, but also encouraged anti-American sentiment in the country, as the Americans made it seem like they didn't care about their host country; they just saw it as a dumping ground.
The Divine Fury
"The Divine Fury" has everything: martial arts, the battle between good and evil, MMA fights, demons, and exorcisms. Yong-hu (Seo-joon Park) is a martial artist who, after losing his father as a child, abandoned his faith. And like any good religious horror movie, that faith is pulled back into question as he has an experience with the supernatural. In this case, Yong-hu develops stigmata and seeks answers from priest and exorcist Father Ahn (Ahn Sung-ki). 
The affliction gives Yong-hu powers that help him destroy demons that possess human hosts. As they fight side-by-side, developing a tentative father-son relationship, Yong-hu and Ahn discover a deeper conspiracy after a club owner quite literally makes a deal with the Devil. Between the fights in the ring and the violent exorcisms, "The Divine Fury" is a flashy, well-choreographed film that takes the religious horror film to another action-packed level.
Get ready for another brutal revenge thriller — but this time, it's about a woman who finally snaps. 
"Bedevilled," Jang Cheol-soo's 2010 directorial debut, Bok-nam (Seo Young-hee) is a repressed housewife who lives on an isolated island with her abusive husband, controlling neighbors, and young daughter. She is told that it's her duty to obey her husband, and any abuse that she experiences is all her fault. Then, when an old friend (Hwan Geum-hee) comes to visit, Bok-nam sees an opportunity to escape with her daughter to Seoul. 
But her plan doesn't work out, and Bok-nam finally loses it. Armed with a sickle, she goes on a rampage against those who hurt her. Both Bok-nam's revenge and the sexual, physical, and emotional abuse she experiences on a daily basis are incredibly brutal to watch. Still, this is a cunning inversion of the divisive rape-revenge subgenre, one that wants you to really get into Bok-nam's head to better understand her violent motives, that won a number of awards on the festival circuit.
Huh Jong-ho's "Monstrum" is a perfect fusion of creature feature and period piece, a combo that's pretty difficult to find. The film takes place in 1527 during the rule of King Jungjong (Park Hee-soon). A plague has ravaged the country, and there are rumors of a man-eating monster who's stalking the mountains, picking people off one by one. The king tasks general Yun Kyum (Kim Myung-min) to discover the truth and catch whoever is responsible for these crimes. 
What follows is a bloodbath. The monster, based on the haetae, a creature with a lion's head, a single horn, and scales, is absolutely massive. Director Heo Jong-ho claims that "Monstrum" is based on a true story, which is technically correct: During the Joseon dynasty, there was a rumor about something that was eating people not long after a deadly plague swept across Korea. While it was never confirmed to be an actual beast, Heo brings the "what ifs" to life.
Wishing Stairs
Yun Jae-yeon, the only female director on this list, directed the 2003 ghost story "Wishing Stairs," which takes place in an all-girls art school. It's the third film in the "Whispering Corridors" franchise, but has no connection to the previous two movies. 
In "Wishing Stairs," there's a rumor that, if you walk about a specific flight of stairs and discover the 29th stair, you can make a wish and a fox spirit will grant it. This comes in handy when a bitter rivalry flares up between friends Yun Jin-sung (Song Ji-hyo) and Kim So-hee (Park Han-byul) as they compete for a spot in a prestigious ballet academy. Jing-sung tries the stair trick and discovers that it's true, so of course she wishes for admission to the ballet school. However, as often is the case with wishes, nothing is what it seems — Jing-sung quickly regrets her actions. This isn't just a story about an urban legend, but a story about jealousy, rivalry, and the lengths we'll go to come out on top.
The 2006 horror film "Cinderella" comments on the booming plastic surgery industry in Korea with a tale about a plastic surgeon who has sinister intentions. Hyeon-su is the daughter of Yoon-hee, a successful plastic surgeon who has worked on plenty of Hyeon-su's friends. To Hyeon-su, her mother is perfect in every way — they seem to have a perfect relationship. But then, Hyeon-su' friends begin committing suicide by slicing upon their faces and mumbling, "I'll make you pretty." As she connects the dots, Hyeon-su realizes that her mom may not be what she seems. 
The story spirals into bizarre yet intriguing territory that contains both supernatural pottery and masks. In Korea, teenage girls get plastic surgery at a young age, obsessed with being "beautiful" as defined by unrealistic beauty standards. Director Bong Man-dae uses "Cinderella" to shine a light on the countrywide struggles Korean teenagers face, and the pressure they feel to conform to a particular way of looking and being.
In "Possessed," Hee-jin (Nam Sang-mi) returns home after her younger sister So-jin (Shim Eun-kyung) goes missing. Waiting for her is her overly religious mother (Kim Bo-yeon), who refuses to involve the authorities in the search for So-jinn. But then, a neighbor commits suicide, which reveals that more than one neighbor believed that So-jinn was actually possessed. 
While Hee-jin experiences increasingly bizarre and terrifying dreams, police officer Tae-hwan (Ryoo Seung-ryong) becomes drawn deeper and deeper into a truly unique and horrifying case. This is another film that, like "The Wailing," addresses shamanism in modern Korea and how it contrasts with more contemporary Catholic beliefs. "Possessed" is heavy with tension, and makes the viewer question their own beliefs about what is actually unfolding on screen. This isn't a film that wants to provide easy answers, but instead wants to tangle the viewer in its web until the very end.
Writer-director Jang Hang-jun's 2017 feature "Forgotten" is a difficult film to discuss without venturing into spoiler territory. The set-up goes like this: Jin-seok (Kang Ha-neul) and his family move into a new house, and Jin-seok gets the uncomfortable feeling that he's been there before. Within a few days, weird noises start coming from a forbidden room, and it seems like you're about to experience a haunted house story. But then Jin-seok's brother Yoo-seok (Kim Mu-yeol) is kidnapped. He returns 19 days later, but is no longer the same. His limp is gone, and his behavior is slightly off.
Jin-seok suspects that someone — or some thing — has taken over his brother's body, but he can't prove it. So, he starts stalking his brother whenever he leaves in the middle of the night, desperate to find answers. What he uncovers is far more diabolical than he could have predicted. 
"Forgotten" plays on genre tropes to misdirect the audience into believing, just like Jin-seok, that what's happening is real. Is it all a figment of our collective imaginations? Or are we being fooled by the director? You'll have to watch "Forgotten" to find out.
The Odd Family: Zombie on Sale
Director Lee Min-jae's feature film debut is an impressive one. 2019's "The Odd Family: Zombie on Sale" (co-written with Jung Seo-in) has a comedic tone similar to the one in Shin'ichirō Ueda's "One Cut of the Dead," but the film approaches the genre through a very different lens. When a pharmaceutical company tests out a new diabetes medication, they unwittingly create a zombie virus that is not your typical run-of-the-mill apocalypse starter.
More than anything, family patriarch Man-duk (Park In-Hwan) wants to pull his family out of the lower-middle class, but a spiraling economy keeps him scrounging for scraps. His wife, Nam-joo (Ji-won Uhm), is a stern figure, constantly nagging him about finances, with his two sons, Joon-gul (Jung Jae-young) and Min-gul (Kim Nam-gil), and daugther Hye-gul (Lee Soo-kyung) rounding out his eccentric, possibly psychopathic, clan.
A homeless man in a bathroom gets bitten and turns into a full-fledged zombie, yet when Man-duk gets a chunk of flesh torn from his body, he experiences something wildly different. He's not turning into a flesh-eater, but a younger version of himself. This sparks a new entrepreneurial idea: convince people to pay to be bitten. "Zombie on Sale" pulses with a tremendous amount of heart while following an unlikely love story between Hye-gul and the zombie. It's fresh, wild, and an utter delight.
Warning: Do Not Play
In writer-director Kim Jin-won's 2019 film "Warning: Do Not Play," an urban legend circulates about a movie filmed by a ghost. At the same time, Park Mi-jung (Seo Yea-ji) is an up-and-coming filmmaker struggling to find inspiration for her next project. She hears from a good friend that mayhem erupted at the movie's premiere, leading to countless deaths, including one by heart attack. Problem solved, right? 
But, as Park searches for answers, everyone she comes across warns her about the dangers of probing any further. And yet, Park posts an anonymous message online, asking anyone with information about the movie or where it was filmed to reach out to her. The film's director, Jae-Hyun (Jin Sun-kyu),  responds, but his disheveled appearance and strange behavior only make her more curious.
Incorporating found footage elements, "Warning: Do Not Play" is made of pure nightmare fuel, especially as the aspiring filmmaker learns the meaning of the phrase "curiosity killed the cat." All along the way, Jin-won plays with your expectations; you may not be expecting it, but what you'll receive here is a totally surprising and enthralling ghost story.
The Handmaiden
Park Chan-wook is one of the great visionaries of our time. He speaks a particular poetic language in much of his work, and through a screwy, erotic psychology, manages to delve into layers of the human existence that transcends the medium itself. Park's 2016 film, "The Handmaiden," is a rich tapestry of greed, lust, and betrayal that unfolds in three parts, featuring gorgeous cinematography from director of photography Chung-hoon Chung.
When a handmaiden named Sook-hee (Kim Tae-ri) arrives at the lavish estate of Lady Hideko (Kim Min-hee) at the behest of her co-conspirator Count Fujiwara (Ha Jung-woo), she's in ensnared in a dark, seductive web. Here, things are never quite as they seem. For one, Sook-hee and Fujiwara are plotting to steal Hideko's family fortune. For another, as Sook-hee gains Hideko's confidence, an unexpected romance blossoms with a feverish, sweaty intensity. But that's just the beginning. The complexity of the story and everyone's involvement grows more tangled with each chapter, and Park's ability to keep you hooked for 144 minutes is impressive. Trust me, not a single minute is wasted.
Zombie movies are a dime a dozen these days, making it hard to imagine what else there is to say in the genre. So, yes, I was surprised by writer-director Cho Il-hyung's 2020 film "Alone," based on a short story by Matt Naylor. While fully embracing the zombie apocalypse and its wacky rules, Il-hyung sends the viewer on a heart-pounding roller coaster ride that packs an emotional thematic punch (just be aware that it should come with a trigger warning; the film contains a very graphic depiction of attempted suicide by hanging). 
The film opens on the central character, Joon-woo (Yoo Ah-in), your typical tech-obsessed Gen Z-er. We see him gaming with his friends, various gadgets flickering around him, when the outbreak hits. Over the coming days, the technology slowly fizzles out, and his connections to the outside world prove to be nonexistent. Eventually, Joon-woo befriends a young girl named Kim Yoo-bin (Park Shin-hye), who lives across the street in another building. Together, they must learn to trust one another and survive. 
In its small-scale approach and focus on basic survival, "Alive" is unlike other zombie movies. This isn't a film with global stakes. The plot largely focuses on a single city block in a bigger metropolis. Still, the fear of death hangs thick on the camera lens; "Alive" is the kind of heartfelt, provocative narrative that sticks with you for weeks.
In Bong Joon-ho's 2009 film "Mother," a young man named Yoon Do-joon (Won Bin) is accused of murder in a very small town in South Korea. Do-joon has a learning disability, which makes him an easy scapegoat for the police, who consider it an open-shut case. However, Do-joon's mother (Kim Hye-ja) doesn't believe the allegations and goes on a vigilante mission to prove his innocence. She'll do almost anything to uncover the truth, but the trail leads her down a dark rabbit hole she may soon regret following.
"Mother," which Bong co-wrote with Park Eun-kyo, is a simple revenge tale, one entrenched in loyalty to family, forgiveness, and morality. At one point, a newly-hired lawyer suggests sending Do-joon to a mental hospital for four years in lieu of a 15-year prison sentence. The offer is tempting, but his mother vehemently declines the idea and digs deeper into her quest for truth. And when the dead girl's phone proves to be a vital piece in the puzzle, Do-joon's mother learns that everyone in her world has secrets, and that she may have one of her own to add to the ever-growing pile.
The Quiet Family
The 2019 Oscar-winning film "Parasite" feels directly inspired by Kim Jee-woon's tar-black 1989 horror-comedy "The Quiet Family." In terms of humor and visual style, both films could very well exist in the same spiritual universe, as they each deal with familial dysfunction and a desperation to climb out of the lower class.
In Kim's film, an extended family moves from the bustling city to a lodge nestled against a mountainous ridge. The father, Kang Dae-goo (Park In-hwan), and mother, Jeong Soon-rye (Na Moon-hee), hope to transform the isolated home into a hotspot for hikers heading into the surrounding mountains. Their very first guest checks into room 203 and requests some beer; his lifeless body is discovered the next morning. The hiker's suicide seems to spark some sort of ancient curse, leading to countless deaths in and around the property. Disheveled and confused, Dae-goo and Soon-rye bury the bodies out in the backyard.
"The Quiet Family" switches between sardonic humor and an earnest examination of the weight of death and the afterlife. You never know what lengths some people will go to for fortune and fame, even if doing so makes them awful people. The film's madcap tone makes for a delightful watch.
Hansel and Gretel
Director Yim Pil-sung upends every expectation when it comes to the classic Brothers Grimm fairytale. In fact, the children play a very different role in this take on the story. Released in 2007, "Hansel and Gretel" explores ideas around humanity's inherent kindness, torture and trauma, and the preservation of childhood innocence.
A working salesman, Eun-soo (Chun Jung-myung), is traveling along Highway 69 when he crashes his car and is knocked unconscious. When he awakes, he finds himself inside an enchanted forest. As he makes his way through the overgrown brush, he soon meets a young girl named Young-hee (Shim Eun-kyung), who's dressed up like Red Riding Hood. She leads Eun-soo through the woods to an idyllic two-story home, where he meets her parents, her older brother, Man-bok (Eun Won-jae), and his younger sister, Jung-soon (Jin Ji-hee). Everything appears to be normal enough until the parents flee in the middle of the night, leaving only a note that urges Eun-soo to stay and care for the children.
Of course, there's (always) more going on than first meets the eye. When Eun-soo tries to leave, he is forced back to the home after wandering aimlessly in circles. The children grow increasingly fond of him and plead for him to stay. But something (or someone) lurks in the attic. Before long, Eun-soo uncovers the truth, and must make a surprising choice. "Hansel & Gretel" brims with twists and turns, as knotty and coarse as the woods in which Eun-soo is trapped.
"Rampant" is a perfect example of how, sometimes, critics get things wrong. Director Kim Sung-hoon stages a war between exiled Prince Lee Chung (Hyun Bin) and the Joseon minister of war, Kim Ja-joon (Jang Dong-gun), amidst an apocalyptic zombie outbreak. Written by Hwang Jo-yoon, the period-set action-horror epic is cinematic in every possible way. The combat sequences are nail-biting and thrilling, as well as appropriately gruesome.
Once Lee Chung and his goofy bodyguard, Hak-Su (Jeong Man-sik), return to Jemulpo, they discover that the village has been ravaged and destroyed. Lee Chugn's first assumption is that an uprising occurred, but then he's confronted by armed soldiers who attempt to kill and bury him. During their skirmish, a horde of zombies (or "demons," as they're called in this universe) climb out of the rubble and attack. Lee Chung continues to make his way to the king's court, and shares the news of the outbreak.
At first, the king commissions an army to eradicate the swarm, but then revokes the order. Instead, an upcoming banquet in honor of a nearby Qing dynasty goes on as planned — and it's total pandemonium. "Rampant" may have been raked over the coals upon release, but it's an action-packed adventure that's worth seeing for the kills alone.
Kwon Oh-seung's debut feature, "Midnight," is one of 2022's most surprising releases. It's a nail-biter that'll leave you tense and breathless, unable to pick your jaw off the floor. The film stars Wi Ha-Jun, known for his work in "Squid Game" and the found footage classic "Gonjiam: Haunted Asylum," as deranged serial killer Do-sik. He's been stalking the neighborhood, leaving a trail of bodies behind him. While he's in the middle of killing a young woman, Do-sik spots a deaf woman named Kyung-mi (played by Jin Ki-joo) and her mother (Hae-yeon Kil). Believing them to be easy targets, he hunts them through the streets of South Korea. However, Kyung-mi proves to be far from easy to kill.
Kyung-mi may be deaf, but that doesn't make her weak. Far from it. She has a fierce spirit, and she's incredibly resilient. She's also perceptive, able to rely on her instincts to guide her through the city. On the other hand, Do-sik is not only out for blood; he also promises to psychologically scar his victims. When Do-sik sets his sights on you, he plays a cat-and-mouse game designed to break you down before he pounces, ripping out your insides. While "Midnight" may not be as viciously relentless as, for example, the Taiwanese film "The Sadness," it still delivers plenty of tension and violence to keep you entranced.
Advertising & Partnerships
Give Back 💞
Movie Night Ideas
Games & Tech
Home & DIY
Themed Parties
Pop Culture & Nostalgia
Brain Snacks
Art & Design
Health & Self-Care
Destinations & Travel Guides
Themed Hotels
Glamping / Camping
Responsible Travel
World Snacks
Foodie Recipes
Foodie Travel Guides
Unique Restaurants
Fun Gift Lists
Select Page
Sharing is caring!
27 Best Romantic Korean Dramas on Netflix
Check out the Best Romantic Korean Dramas to Watch on Netflix. Netflix has become quite the hub for tv shows and movies from around the world and you can now easily find amazing shows to stream. But which one to choose, right?
If you're new to the romantic K-drama world you're probably in for a big surprise. These shows are much more than simple love stories. Most of them have a unique and really entertaining story usually inspired by fantasy, sci-fi, and comic books and even myths and legends of the Korean culture. You also get great actors and stunning visuals to make the experience even better.
Are you into simple but meaningful love stories? You'll be pleased too, without a doubt.
You can, of course, find romantic Korean comedy-dramas with cute guys too. K pop, K beauty, and K dramas really took over the world in the past few years and for a good reason.
No matter which K romantic drama you choose, you'll be in for a fun treat. Especially in recent years, we had the pleasure to watch some of the best romantic Korean dramas and we hope this will continue for many many years to come.
The Best Romantic Korean Dramas to Watch on Netflix USA
*Disclaimer: Some links on AsianaCircus.com are affiliate links. If you click through and make a purchase we may receive a small commission (at no additional cost to you). Thank you for your support, you're awesome! =)
27|  Master's Sun (Joogoonui Taeyang) | 2013
26| Memories of the Alhambra (Alhambeura Goongjeonui Chooeok)  | 2018 – 2019
Highest-Rated New Fiction Books To Read in 2023
Best Portable Folding Pianos To Learn Piano While Traveling
11 Fun At Home Hobbies For Couples To Do Together
Pop Closer: Interview with Tamsyn Muir
Leave a reply cancel reply.
Your email address will not be published. Required fields are marked *
Notify me of follow-up comments by email.
Notify me of new posts by email.
What's New
Interview With Felicia Day: Storytelling, Third Eye, and the Future of Audiobooks
Comforting & Easy Orange Food Ideas For Parties
Guide To Psychological Fiction Books
Essential Surreal & Weird Books: Beautiful Prose & Bizarre Worlds
Best Books About Overthinking (Non-Fiction & Fiction)
16 Fun & Easy Blue Food Ideas For Parties
Join Our Community
Join the coolest club this side of the internet & get fun guides to the best books, movies, games, gifts, unique travel destinations, & foodie experiences from around the world.
You're in! Thank you for joining!
We respect your privacy. More info on our Disclosure & Privacy Policy page.
Copy from this list
Report this list
Korean love stories
Movies or TV
IMDb Rating
In Theaters
Release Year
1. My Sassy Girl (2001)
Not Rated | 137 min | Comedy, Drama, Romance
A young man sees a drunk, cute woman standing too close to the tracks at a metro station in Seoul and pulls her back. She ends up getting him into trouble repeatedly after that, starting on the train.
Director: Jae-young Kwak | Stars: Tae-Hyun Cha , Jun Ji-hyun , In-mun Kim , Song Wok-suk
Votes: 49,823
2. Windstruck (2004)
123 min | Comedy, Crime, Drama
The heart-warming romance story between Kyungjin and Myungwoo. Even though he has passed away, he will be always with Kyungwoo forever.
Director: Jae-young Kwak | Stars: Jun Ji-hyun , Jang Hyuk , Soo-Ro Kim , Ki-woo Lee
Votes: 7,608
3. My Girlfriend Is an Agent (2009)
Not Rated | 112 min | Action, Comedy, Romance
Due to her continual lying, a man breaks up with his girlfriend, unaware that she is a secret agent. A few years later, they meet again without knowing that this time they both have secrets.
Director: Terra Shin | Stars: Ha-neul Kim , Ji-Hwan Kang , Seung-ryong Ryu , Jang Young-Nam
Votes: 2,488
4. Architecture 101 (2012)
G | 118 min | Drama, Romance
A 20-year-old architecture student, falls in love with a music student. However, he fails to confess his feelings to her, and they grow apart. 15 years later, she reappears before him and asks him to design her house.
Director: Lee Yong-ju | Stars: Tae-woong Eom , Ga-in Han , Lee Jehoon , Bae Suzy
Votes: 3,984
5. Il Mare (2000)
105 min | Drama, Fantasy, Romance
In 1999, a voice actor moves from Il Mare, a seaside house, and leaves a Christmas card in its (magical) mailbox. An architecture student receives it in 1997, and a friendship separated by 2 years begins.
Director: Hyun-seung Lee | Stars: Lee Jung-jae , Jun Ji-hyun , Mu-saeng Kim , Jo Seung-yeon
Votes: 9,304
The lake house ( time travel)
6. All About My Wife (2012)
121 min | Comedy, Drama, Romance
Du-hyeon can't stand his wife anymore. He wants a divorce but he's weak. He hires a Casanova to seduce her and make her leave him. Will he succeed?
Director: Kyu-dong Min | Stars: Jo Han-chul , Park Hee-bon , Kim Ji-yeong , Jeong-tae Kim
Votes: 1,658
Romcom ( hire a playboy fr wife)
7. Love 911 (2012)
120 min | Comedy, Drama, Romance
When a doctor gets sued for misdiagnosing a patient, she reaches out to a dedicated firefighter to be a character witness for her. An unlikely romance sparks between the two of them.
Director: Gi-hoon Jeong | Stars: Ma Dong-seok , Han Hyo-joo , Jyu-ni Hyun , Seo-Yeon Jin
Votes: 2,825
8. Love, Lies (2016)
120 min | Drama, Romance
Story follows Jung So-Yool who dreams of becoming the best singer during the time of Japanese occupation of Korea.
Director: Heung-sik Park | Stars: Han Hyo-joo , Yoo Yeon-Seok , Chun Woo-hee , Ji-Yeon Cha
Deep romance
9. 200 Pounds Beauty (2006)
Not Rated | 120 min | Comedy, Drama, Music
A talented but obese girl, who ghost-sings for a not-so-talented pop star, undergoes extensive plastic surgery to become a slender beauty with a new identity.
Director: Yong-hwa Kim | Stars: Ju Jin-Mo , Kim Ah-jung , Sung Dong-il , Kim Hyun-sook
Votes: 8,559
Obese - romcom
10. Be With You (2018)
PG-13 | 132 min | Drama, Fantasy, Romance
Woo Jin takes care of his son Ji Ho alone after his wife Soo A passed away. Before she passed away, she promised she would be back on a rainy day one year later. One year later, Soo A appears again, but she does not remember anything.
Director: Jang-Hoon Lee | Stars: So Ji-seob , Son Ye-jin , Yoo-ram Bae , So-Hyun Gam
Votes: 6,747
11. I'm a Cyborg, But That's OK (2006)
Not Rated | 107 min | Comedy, Drama, Romance
A girl who thinks she is a combat cyborg checks into a mental hospital, where she encounters other psychotics. Eventually, she falls for a man who thinks he can steal people's souls.
Director: Park Chan-wook | Stars: Lim Soo-jung , Rain , Kim Byeong-Ok , Seong-hun Cheon
Votes: 25,466
12. The Beauty Inside (2015)
Not Rated | 127 min | Drama, Fantasy, Romance
A South Korean has a different person's body, changing every morning to a body "borrowed" for a day - man, woman, old, child and sometimes a foreigner. "He" works as furniture designer. He loves a girl. She loves him for the beauty inside.
Director: Jong-Yeol Baek | Stars: Han Hyo-joo , Park Seo-joon , Juri Ueno , Lee Jin-Wook
Votes: 7,551 | Gross: $0.11M
Concept ( wake up in different bodies)
13. A Moment to Remember (2004)
PG-13 | 117 min | Drama, Romance
A young couple's enduring love is tested when 27-year-old Su-jin is diagnosed with a rare form of Alzheimer's disease.
Director: John H. Lee | Stars: Jung Woo-sung , Son Ye-jin , Jong-hak Baek , Seon-jin Lee
Votes: 25,066
Memory loss
14. A Werewolf Boy (2012)
Summoned by an unexpected phone call, an elderly woman visits the country cottage she lived in as a child. Memories of an orphan boy she knew 47 years ago come flooding back to her.
Director: Sung-hee Jo | Stars: Song Joong-ki , Park Bo-young , Yeong-ran Lee , Jang Young-Nam
Votes: 8,600 | Gross: $0.34M
15. Remember You (2016)
PG-13 | 106 min | Drama, Mystery, Romance
A man calling himself Jin-young walks into a police station to report a missing person: himself. Starting at the end of the story, Jin-young is revealed to be be Suk-won, a lawyer suffering... See full summary »
Director: Yoon-Jung Lee | Stars: Sung-Woo Bae , Sin Dong-ryeok , Yi-jin Jo , Lee Joon-hyuk
16. Castaway on the Moon (2009)
PG-13 | 116 min | Comedy, Drama, Romance
A failed suicide attempt leads a heartbroken man to live a life in the wilderness.
Director: Lee Hae-jun | Stars: Jae-yeong Jeong , Ryeowon Jung , Yeong-seo Park , Mi-kyeong Yang
Votes: 19,311
Different attempt in romance
17. Always (2011)
108 min | Action, Drama, Romance
A love story centered on ex-boxer Chul-min and a blind telemarketer Jung-hwa.
Director: Song Il-gon | Stars: So Ji-seob , Han Hyo-joo , Kang Shin-il , Cheol-min Park
Votes: 10,840
Similar to Johnny
18. Spellbound (2011)
PG-13 | 114 min | Comedy, Fantasy, Horror
A magician meets an eccentric girl and offers her to work together in his magic show. It is only until a year later that he starts to know her personally and develops a feeling towards her despite her own problems.
Director: In-ho Hwang | Stars: Son Ye-jin , Lee Min-ki , Cheol-min Park , Kim Hyun-sook
Votes: 3,608
Seeing ghosts romcom
19. Lover's Concerto (2002)
Not Rated | 106 min | Drama, Romance
A college student befriends two cute girls his age. He loses contact with them. He tries to find them years later.
Director: Lee Han | Stars: Tae-Hyun Cha , Son Ye-jin , Eun-ju Lee , Yong-woo Park
Votes: 2,089
Love triangle
20. On Your Wedding Day (2018)
110 min | Comedy, Romance
The story of the man who receives a wedding invitation from his first love that he met in high school.
Director: Lee Seok-geun | Stars: Park Bo-young , Ha-Jun , Kim Young-kwang , Kang Ki-young
Votes: 3,456
21. The Classic (2003)
127 min | Drama, Romance
A college student finds a diary detailing a long-ago love triangle involving her mother, her future father, and his best friend.
Director: Jae-young Kwak | Stars: Son Ye-jin , Zo In-sung , Cho Seung-woo , Ki-woo Lee
Votes: 9,891
22. April Snow (2005)
Not Rated | 105 min | Drama, Romance
A man and a woman meet in the hospital after their respective partners are involved in a car accident. After learning that their spouses have been having an affair, the two begin one of their own.
Director: Jin-ho Hur | Stars: Yong-jun Bae , Son Ye-jin , Kook-huan Chun , Clazziquai
Votes: 2,077
23. Tune in for Love (2019)
122 min | Drama, Romance
In 1994 during the IMF crisis, two people meet while exchanging stories on a radio program. They fall in love, but can't quite seem to get the timing right.
Director: Ji-woo Jung | Stars: Kim Go-eun , Jung Hae-in , Park Hae-joon , Kim Guk-Hee
Votes: 5,410
24. Art of Seduction (2005)
Not Rated | 100 min | Comedy, Romance
Min-jun and Ji-won are first-rate "players" who are used to getting their way in the field of love and sex, until they run into each other. Let the games begin.
Director: Ki-hwan Oh | Stars: Son Ye-jin , Il-guk Song , Sun-yeong Ahn , Bo-ra Geum
Votes: 1,495
Rom com play boy
25. Seducing Mr. Perfect (2006)
Not Rated | 107 min | Romance
A Korean company analyst rear-ends an American man's car then discovers he's her new boss. Unlucky at love, she begins to take romance lessons from him in order to seduce him.
Director: Sang-woo Kim | Stars: Uhm Junghwa , Daniel Henney , Holly Karrol Clark , Joong-hyeon Bang
Votes: 2,074
Playboy teach his secretary
26. Failan (2001)
Not Rated | 115 min | Drama, Romance
A marriage of convenience between a petty gangster and an illegal immigrant he has never met has unforeseen consequences for them both.
Director: Hae-sung Song | Stars: Choi Min-sik , Cecilia Cheung , Dae-Hoon Jeong , Hyeong-jin Kong
Votes: 6,143
Love with stranger through agency
27. Oasis (2002)
18+ | 133 min | Drama, Romance
An irresponsible and childish ex-con befriends a girl with cerebral palsy and develops a progressively stronger bond with her.
Director: Lee Chang-dong | Stars: Sol Kyung-gu , Moon So-ri , Ahn Nae-sang , Seung-wan Ryu
Votes: 10,124
28. Christmas in August (1998)
Not Rated | 97 min | Drama, Romance
Hahn Suk-Kyu suffers from a fatal disease. He meets Shim Eun-Ha and falls in love with her. Will their love story have a tragic ending?
Director: Jin-ho Hur | Stars: Han Suk-kyu , Eun-ha Shim , Goo Shin , Oh Ji-hye
Votes: 3,836
29. Spring, Summer, Fall, Winter... and Spring (2003)
R | 103 min | Drama, Romance
A boy is raised by a Buddhist monk in an isolated floating temple where the years pass like the seasons.
Director: Kim Ki-duk | Stars: Kim Ki-duk , Oh Yeong-su , Jong-ho Kim , Kim Young-min
Votes: 85,648 | Gross: $2.38M
30. 3-Iron (2004)
R | 88 min | Crime, Drama, Romance
A transient young man breaks into empty homes to partake of the vacationing residents' lives for a few days.
Director: Kim Ki-duk | Stars: Lee Seung-yun , Hee Jae , Hyuk-ho Kwon , Jin-mo Joo
Votes: 57,313 | Gross: $0.24M
Best rom com
31. My Little Bride (2004)
Not Rated | 115 min | Comedy, Drama, Romance
A teenage girl tries to continue her normal social and school life, after her grandfather forces her into an arranged marriage with a man in his twenties.
Director: Ho-joon Kim | Stars: Rae-won Kim , Moon Geun-young , Sun-yeong Ahn , Kim Bo-kyung
Votes: 5,863
32. Too Beautiful to Lie (2004)
115 min | Comedy, Romance
While a man is out of town, a con-woman claims to be his fiancée and moves in with his family.
Director: Hyeong-jun Bae | Stars: Ha-neul Kim , Gang Dong-won , Jae-ho Song , Jee-Young Kim
Votes: 1,939
33. Sad Movie (2005)
Not Rated | 108 min | Comedy, Drama, Romance
This film follows the lives of four very different couples as they deal with love, loss and life in these romantic, loosely interconnected tales.
Director: Jong-kwan Kwon | Stars: Jung Woo-sung , Lim Soo-jung , Tae-Hyun Cha , Yum Jung-ah
Votes: 3,390
34. Very Ordinary Couple (2013)
PG-13 | 112 min | Comedy, Drama, Romance
About a series of relationship between two normal couple in Korea. Break up, get back together, break up again and so on.
Director: Deok Noh | Stars: Lee Min-ki , Kim Min-hee , Moo-Seong Choi , Yeon-Soo Ha
List Activity
Tell your friends, other lists by anuragsai123.
Recently Viewed